Life is super fast paced, more so now that we are adults and it  has gotten real! I have made a conscious choice to stop and smell the roses. It is very easy to get swept by the undercurrent of life. And if one does not deliberately stop and just be, the present business can consume you. Lately I have been reminiscing about my career, especially now that I am nearly reaching my 8th anniversary! Who would have thought that this girl would build a monster of a brand off of her name! Who would have thought I would keep this going for nearly a decade? Who would have thought simple ideas would turn into laughter on your dinner tables? Who would have thought! It has been quite the journey and I am deeply appreciative of every win, every stress point, every steep learning curve, every glorious collaboration and certainly, for every one of you.
Today's recipe – my ginger sweet corn fried rice – is super simple. This particular one is a better rendition to this one I made and posted in August of 2014. I have no idea why the images are broken on that post, but it is completely worth it that I tweaked it a little bit and posted it once more for you to try out.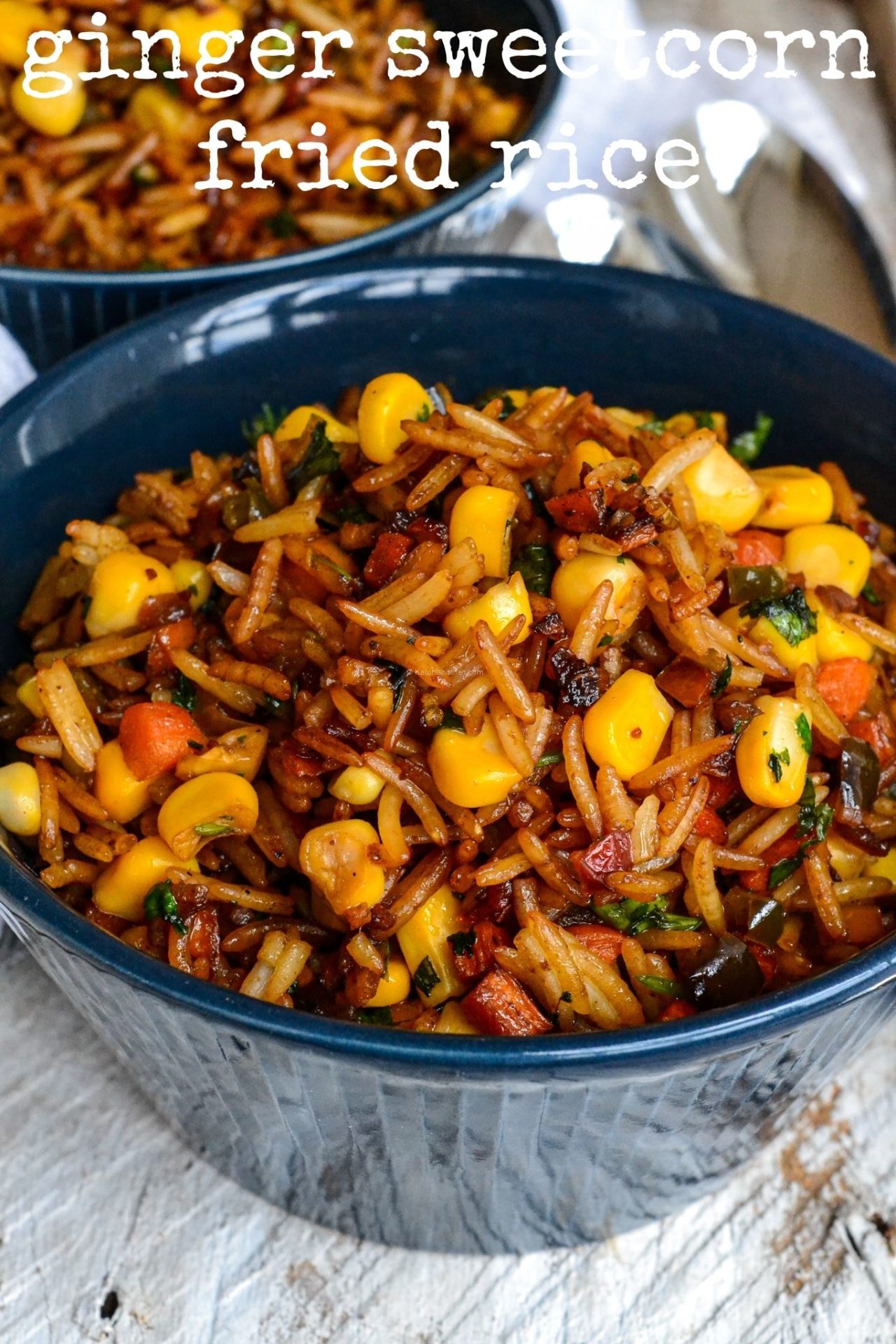 PREP TIME: 10 min     COOK TIME: 15 min        SERVES: 2
Ingredients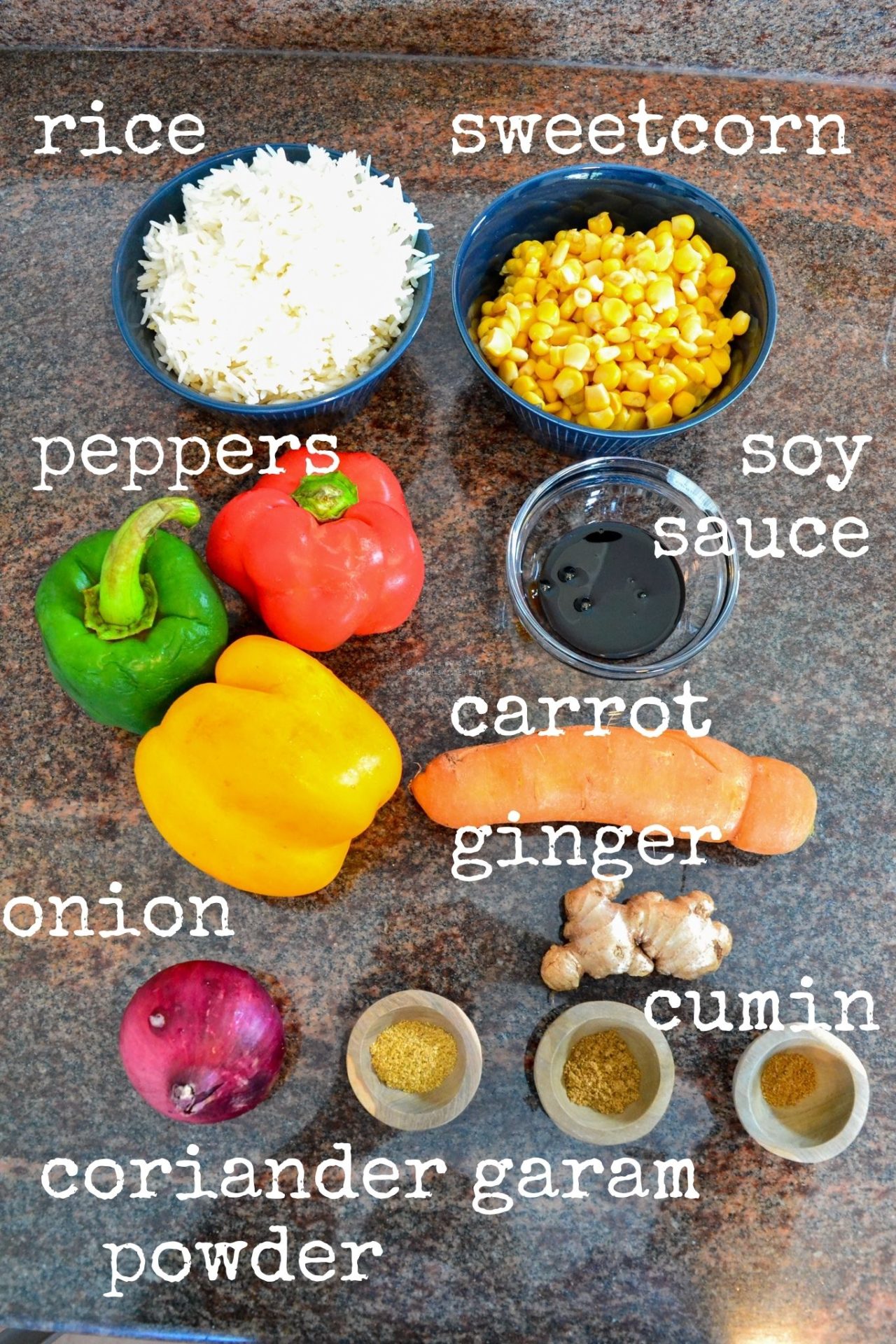 1 ½ cup of cooked rice
½ cup of red hoho
¼ cup of green hoho
¼ cup of yellow hoho
1 small red onion, diced
¼ cup of cubed carrots
1 cup of sweet corn
½ teaspoon of coriander powder
½ teaspoon of garam masala
½ teaspoon of cumin
1 teaspoon of minced ginger
2 tablespoons of soy sauce
Vegetable oil for frying
Salt & pepper to taste
Method
One of the reasons why I adore this dish is because it is a yummy way to repurpose left over rice. You can definitely use freshly cooked rice, but if you have left over rice, this is a fantastic way to upgrade it.
For any fried rice dish, ensure your rice is singular and perfectly cooked. If you are using a rice cooker, it will do the job. But those of us who don't own one water:rice has to be 2:1. It is never failing and you will get perfect rice each time round!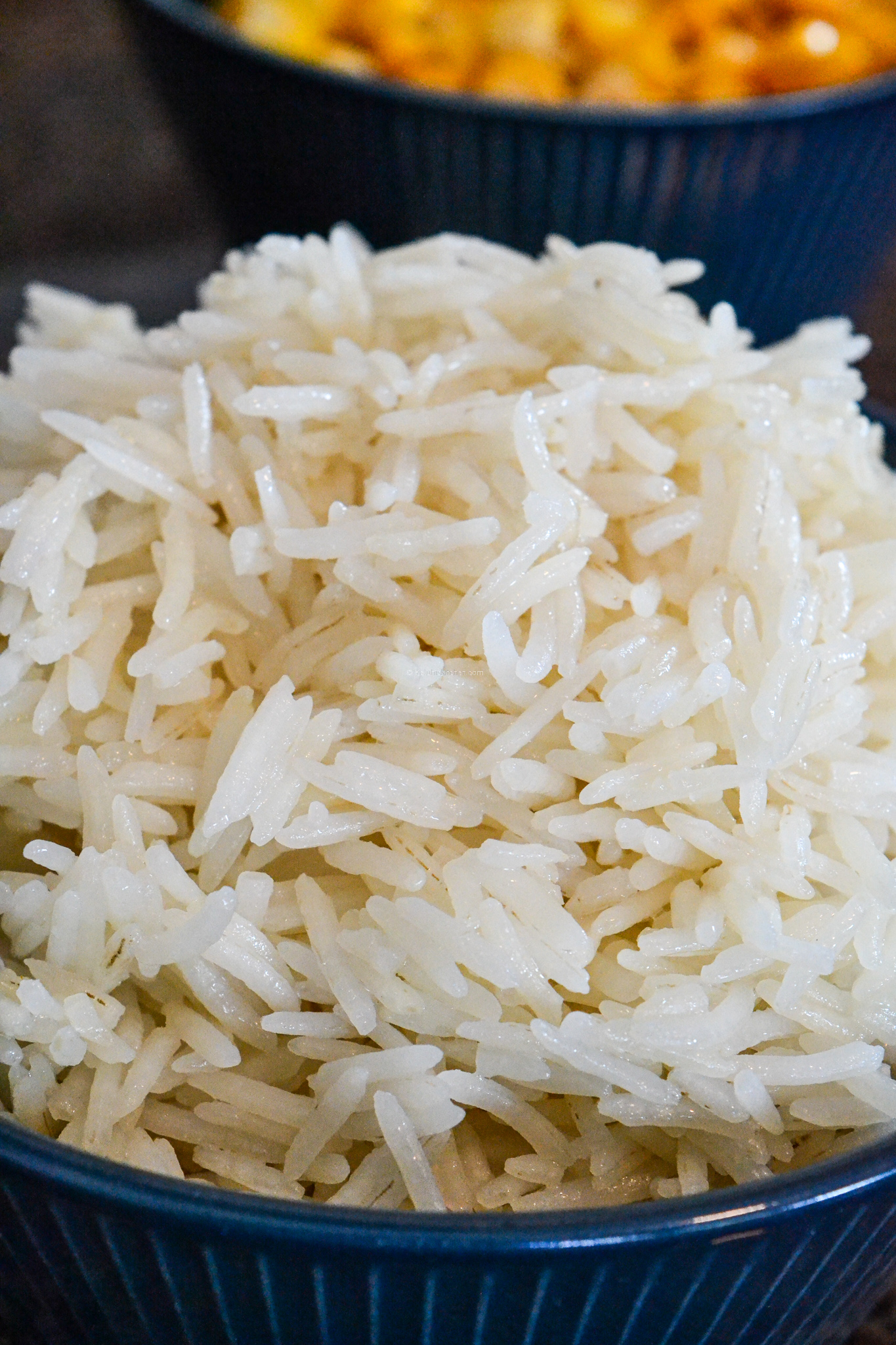 The next steps are pretty simple and really quick. This is what makes this dish perfect for weeknight dinners. So let's begin!
In your sufuria, add in the onion, the three hohos (bell peppers), the ginger and the carrots as well as the spices.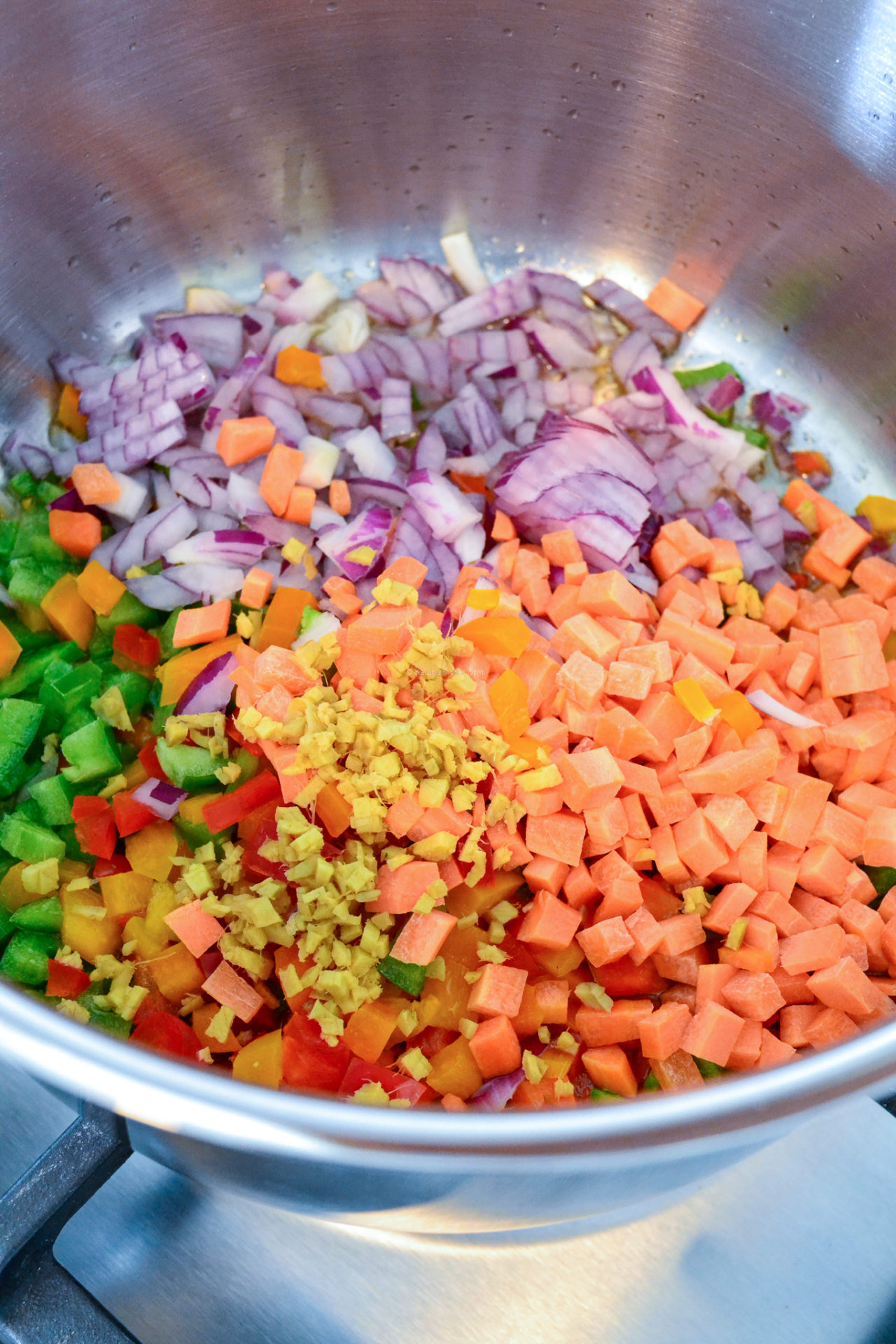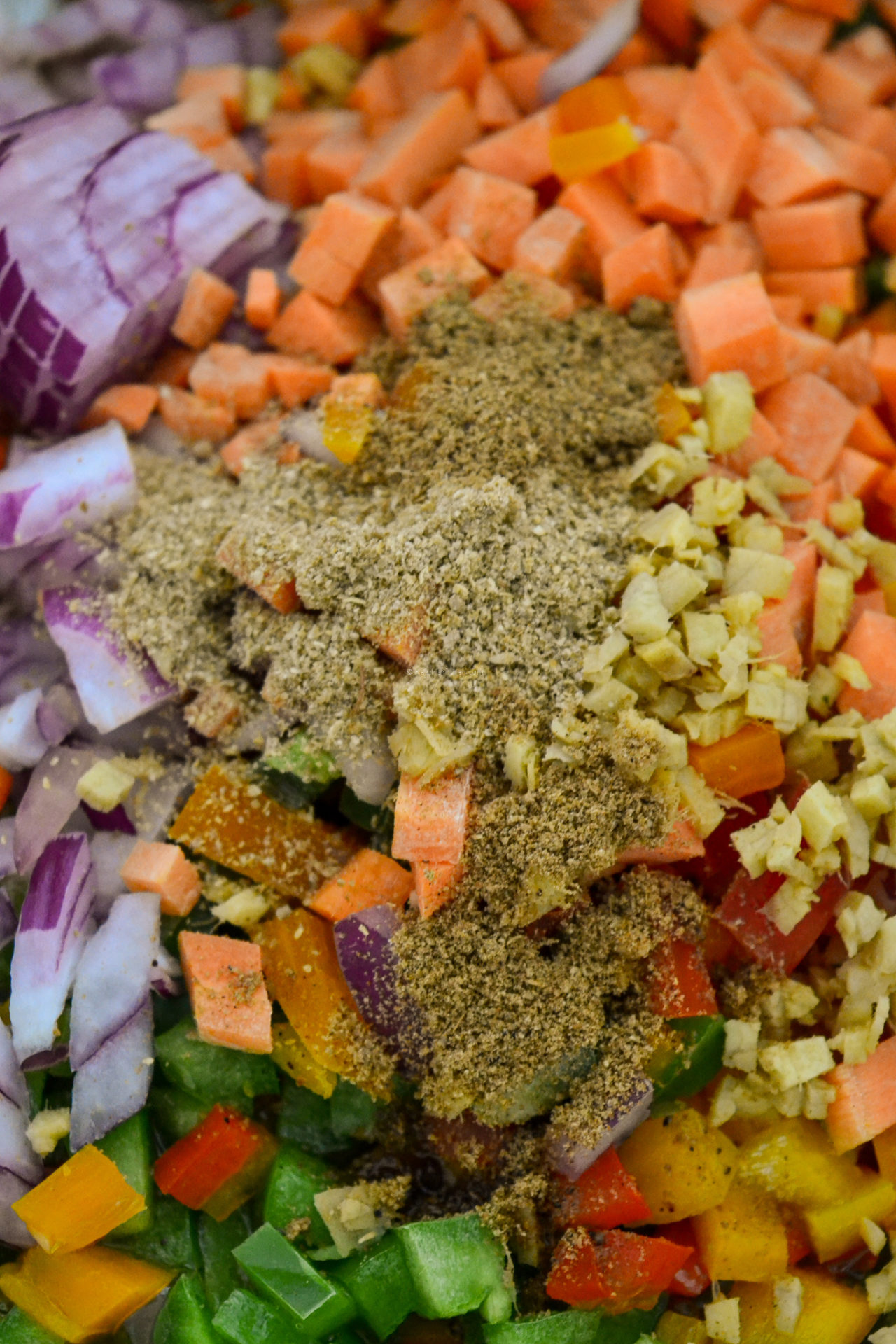 The reason why we add the spices at the very beginning it so that they get to cook down well. This is a speedy dish and were the spices to be added at any later point, they will not adequately cook and they will remain sandy and unpalatable. I also explained that in the video complimentary to this blog post.
And speaking of videos, I just remembered how learning Adobe Premier Pro kicked my butt!!! Heh! Guys the learning curve was steep!! I opened my YouTube channel in 2016 but stopped a month in because I couldn't afford to continually pay a team for video. That meant I had to learn to do it myself. I learnt how to film and edit my own videos. I can say I have just scratched the surface with Premier Pro, but so far, so good!
I have since used other Adobe products as my brand grew and expanded. My gorgeous second book was birthed in Adobe InDesign. My book – as per Business Daily – was among the nation's top sellers in 2021. I have also hosted brunches in the past, where I cook and have a small number of my readers & watchers come eat my food! With the covid-19 pandemic now dying down, I am thinking about hosting once more this year. I enjoyed setting up the scene, adding lots of flowers on the tables too and Adobe Express Free Catering Menu Templates were foundational to me designing my own super cute menus!
Should I bring back my 'Brunch with Kaluhi'? Let me know in the comments below!
Now back to cooking!
Sautee all the herbs until softened and super fragrant! The herby base is foundational to us achieving amazing flavor so having all these ingredients will do you good!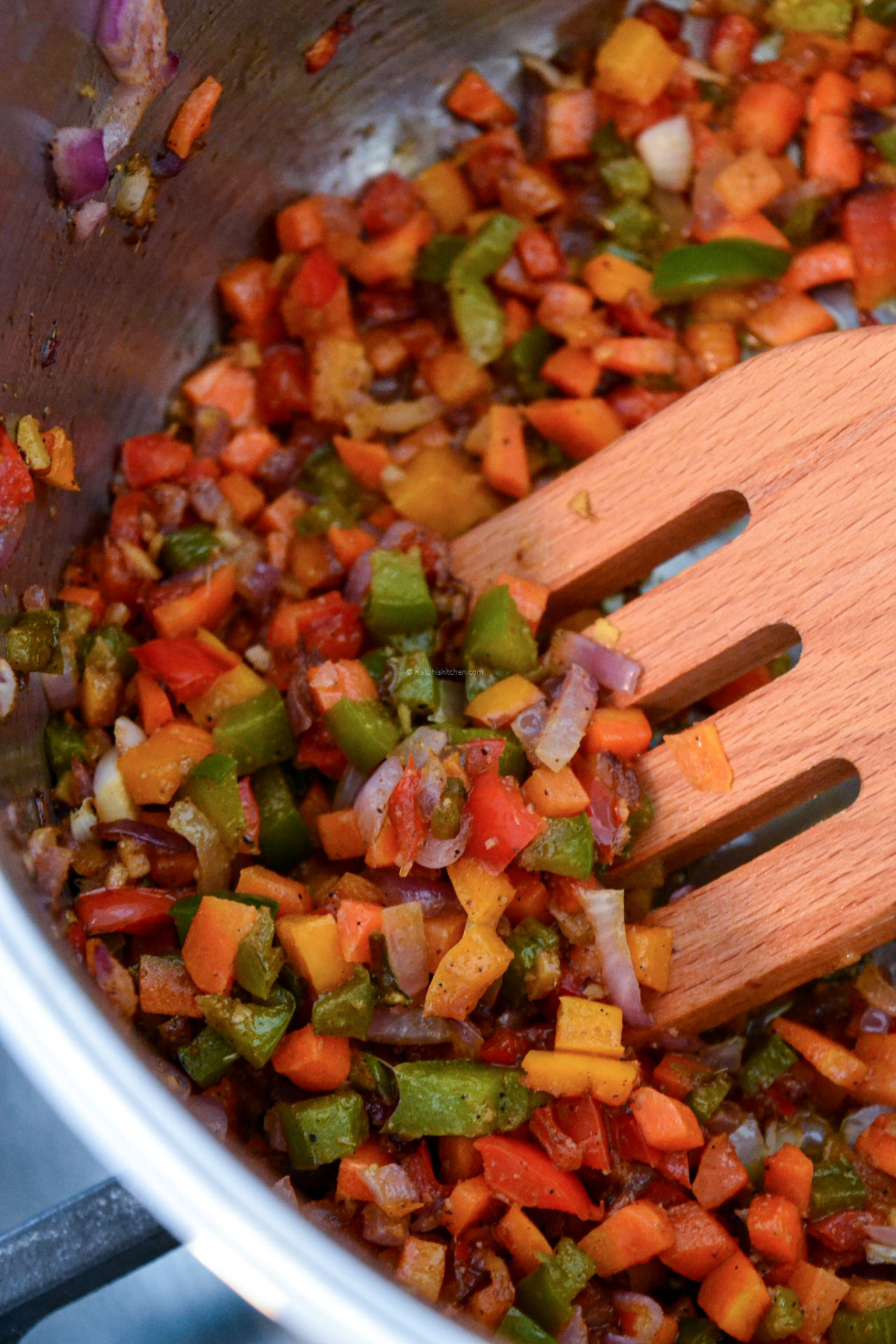 Add in the cooked rice then add in the soy sauce. The purpose of the soy sauce is to stain the rice and also add a mild mushroom flavor.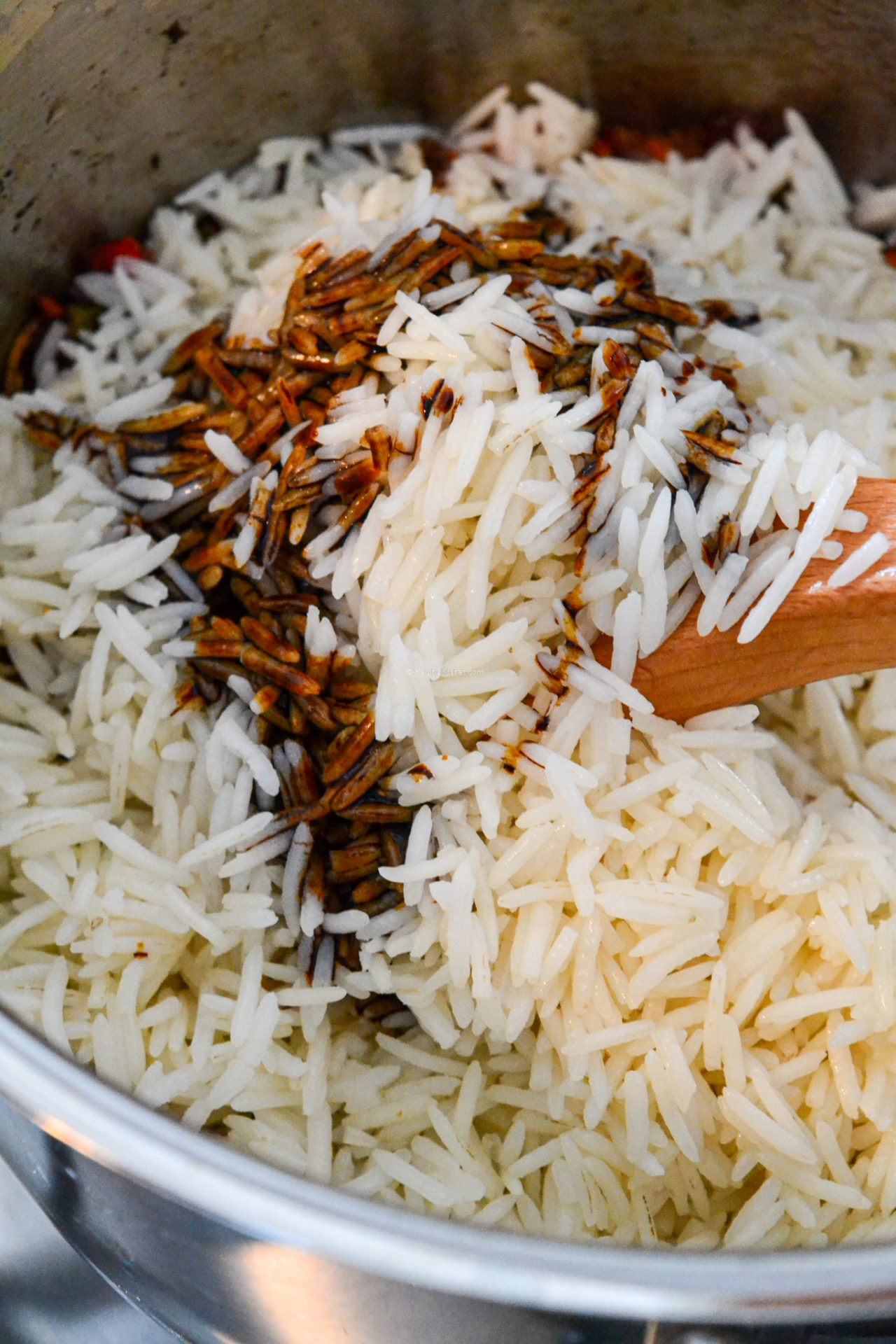 Give this a rough mix and then add the sweet corn,  and give this a quick toss. I used corn in a can, however corn off the cobb is equally as great, if not better. You can even choose to grill it first, get a nice char on it before adding the seeds into the rice. That will impart a beautiful smokiness to the dish.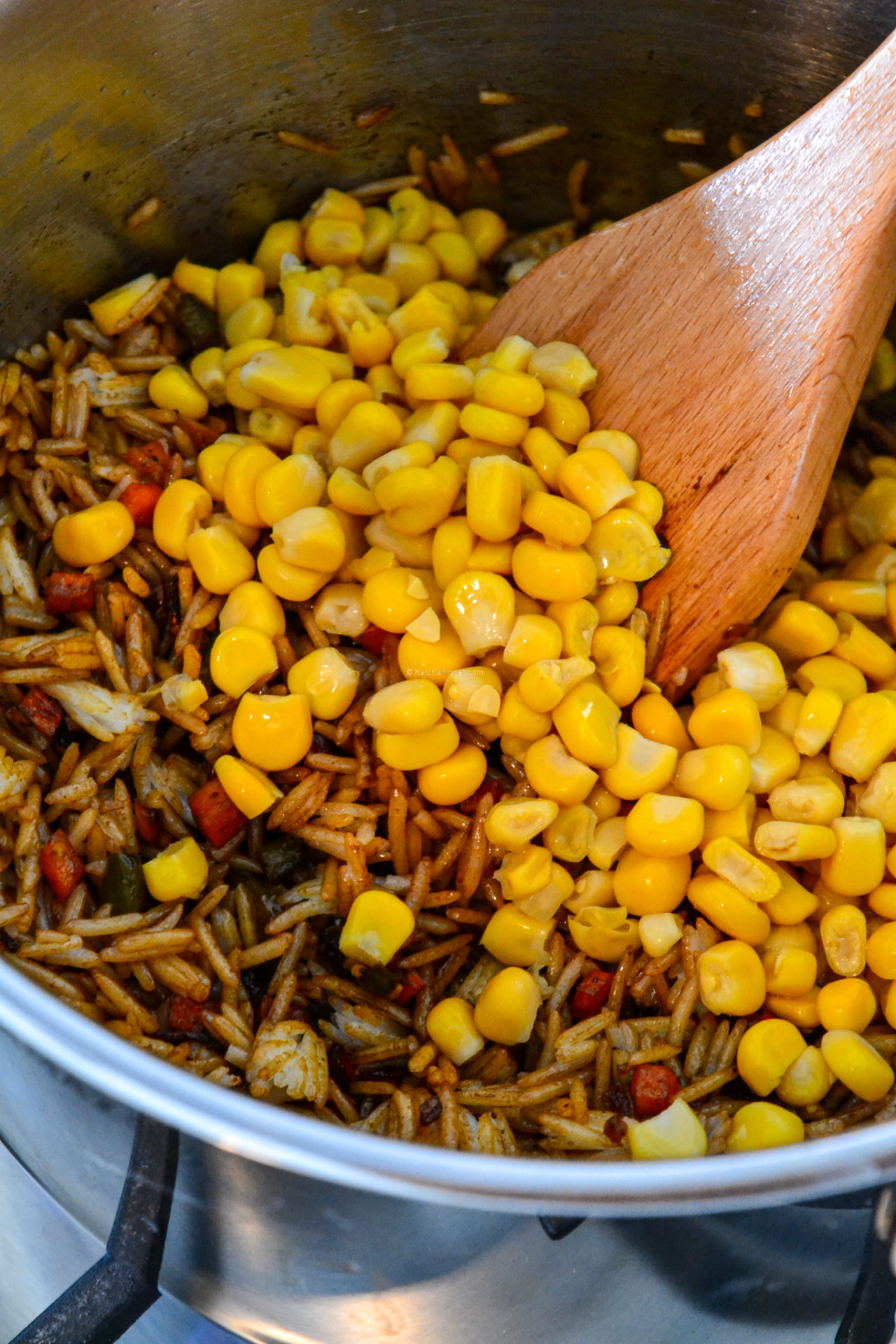 Garnish with some finely chopped dania then serve. Look at that!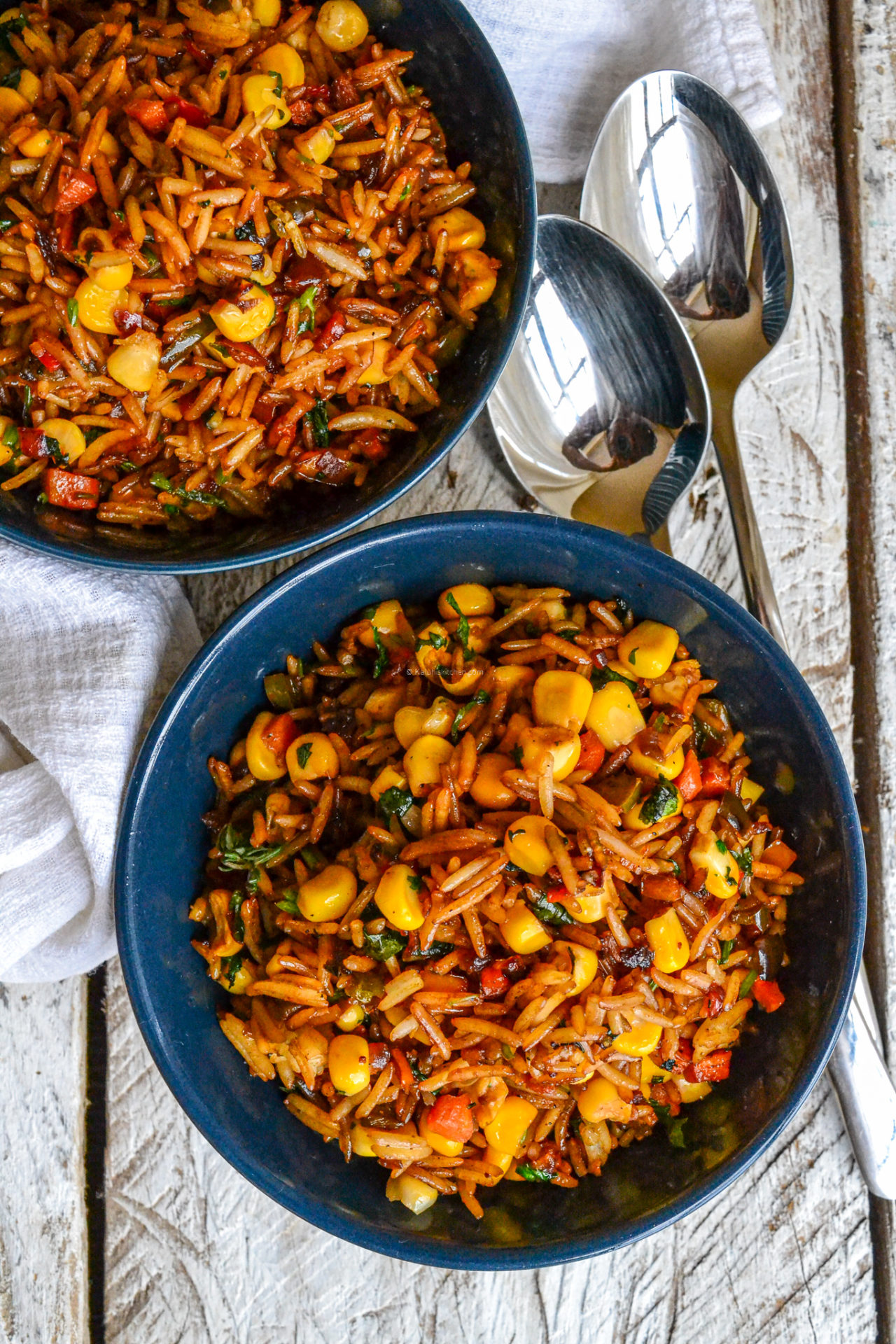 I loved how the warmth of the ginger really popped and coated your palate! The simple yet bold spices really came to the fore and complimented the taste of the overall dish. The sweetcorn added a mild texture and sweetness too. This fried rice dish was perfect and I am looking forward to seeing you guys try this out!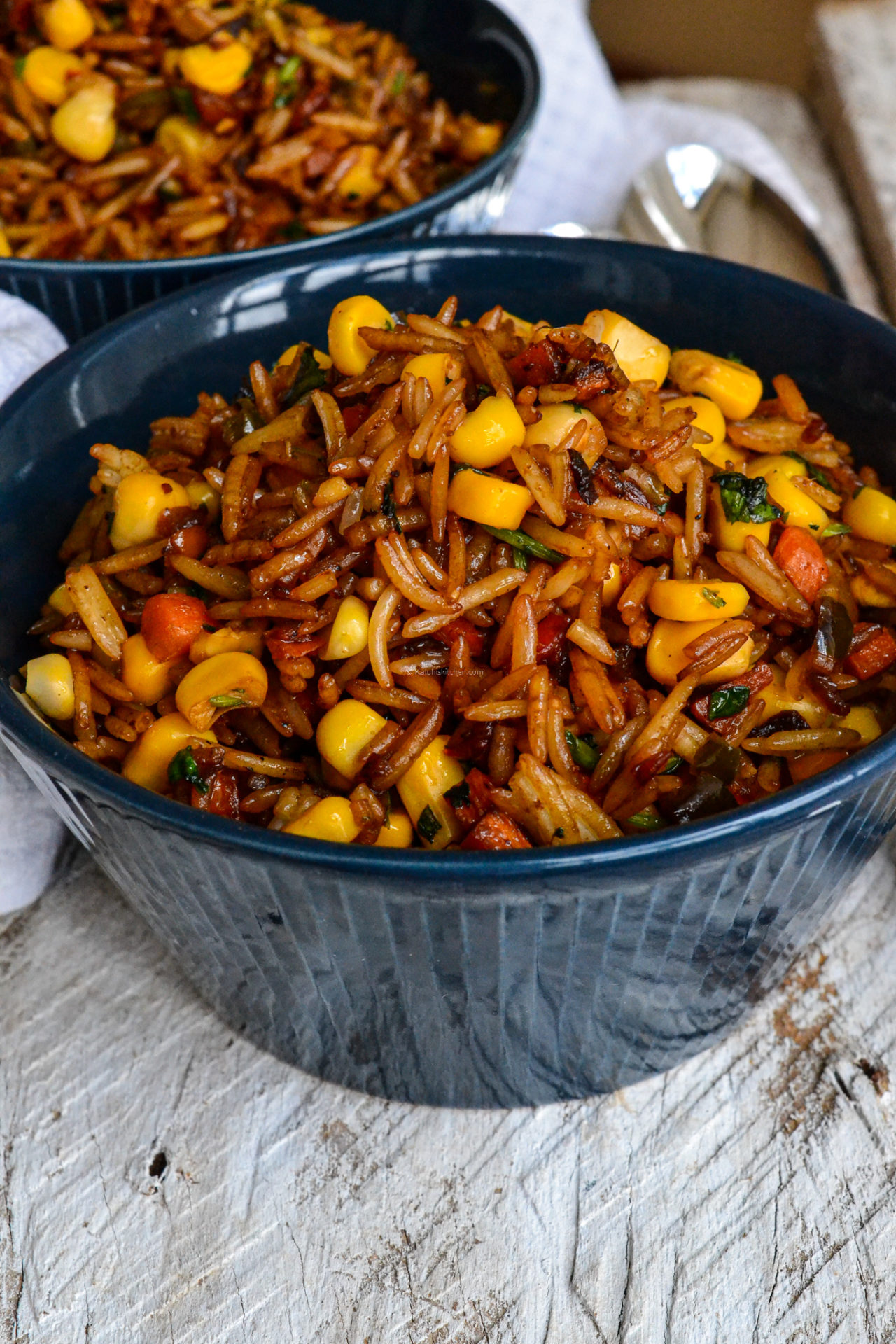 I had this rice with a super yummy mbuzi dry fry (recipe dropping in 2 weeks) as well as a slaw. You can enjoy this fried rice beauty with chicken curry and broccoli or even some pineapple marinated pork and some french beans or some meatballs and grilled carrots. Either way, whatever you choose to pair this with, you are for sure going to enjoy it!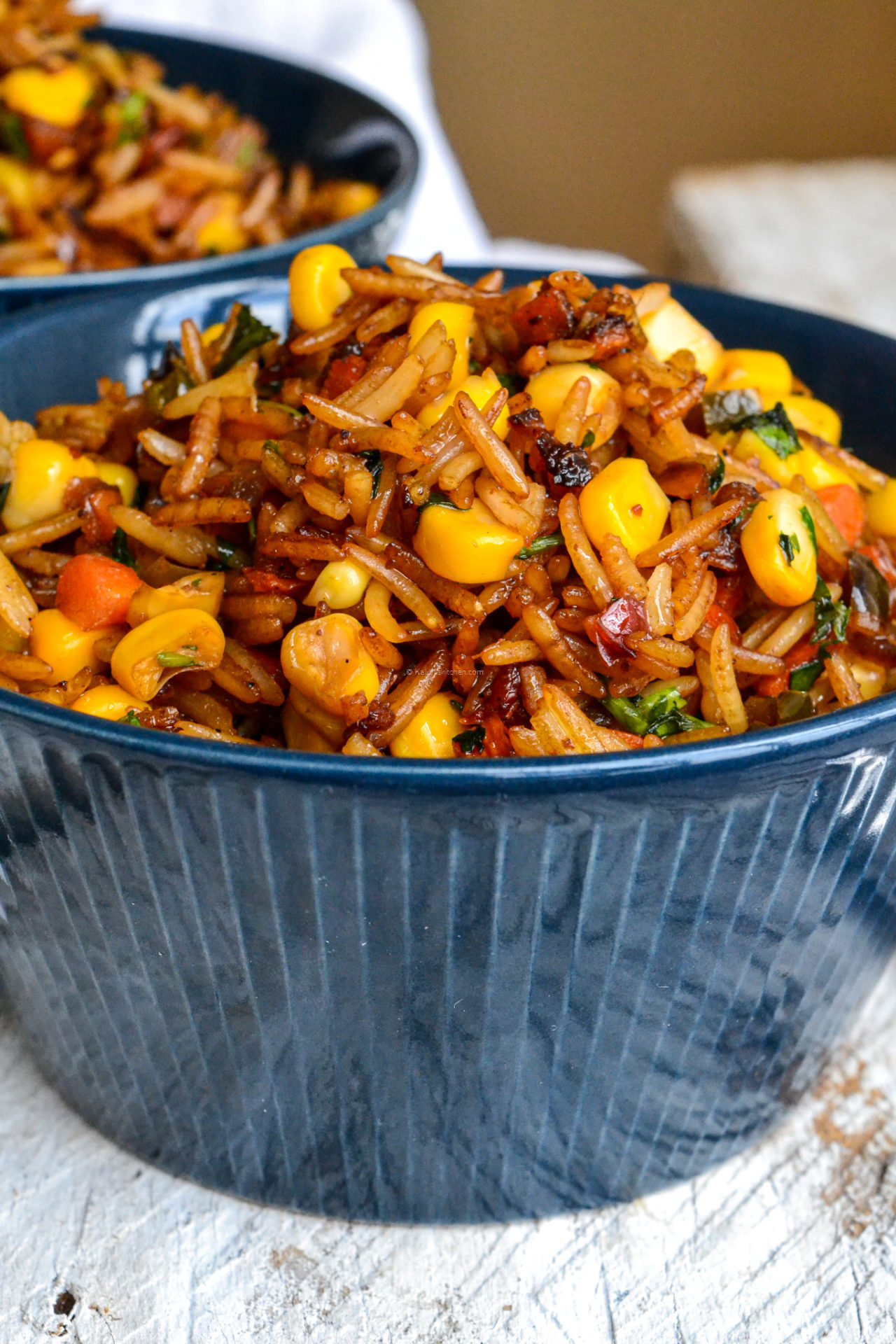 Thank you so much for joining me for this blogpost! I do hope you try out this fried rice dish. Do subscribe to my channel if you are yet to; I would love to have you!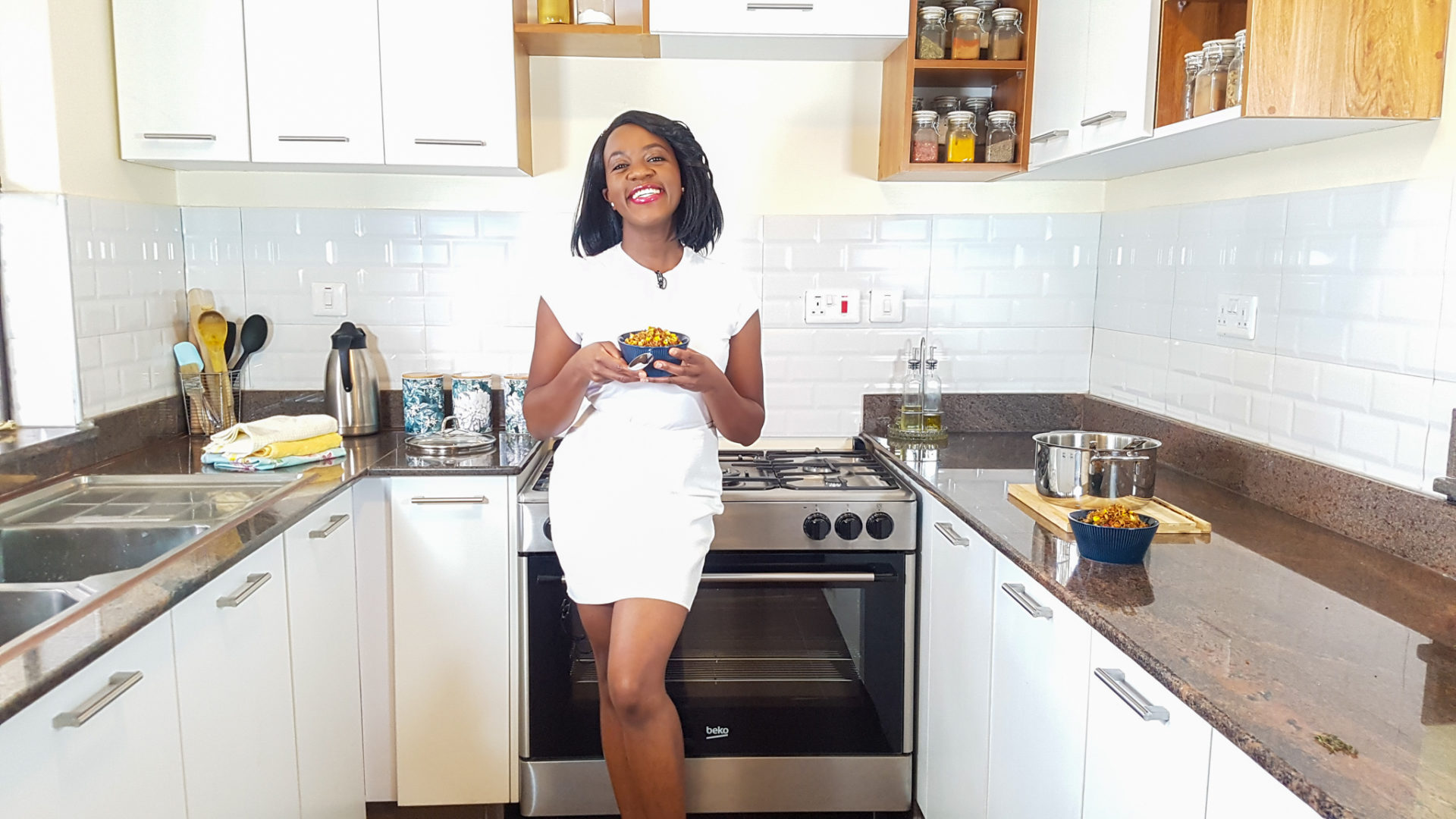 All my love,
-K
---
Get your downloadable recipe here :))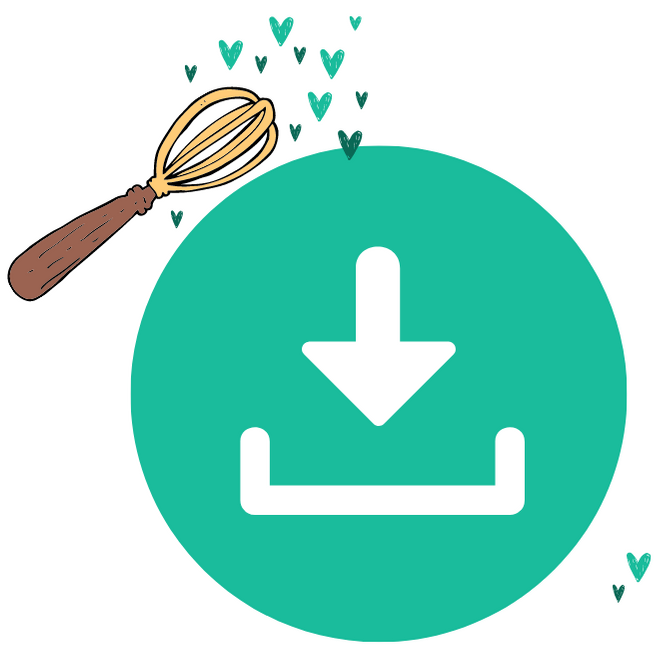 ---
All content and images are copyright protected by



Do not copy in part or whole without giving due credit.