I have been so excited about posting this recipe, god knows!!! I love a good slow cooked dish. For me, investing time into getting amazing food has never been an ache. That is because, it always pay off! The flavor is always so potent and the met-in-your-mouth deliciousness is an ever amazing reward. It is presently cold in Kenya. July has come with it's deep freeze and that only means we snuggle up to the yummiest comforting meals. Honey let me tell you, my oxtail will have to be among those meals you indulge in!
She is bold! She is tender! She is unforgettable and believe me when I tell you, you will fall head over heels in love with this oxtail recipe!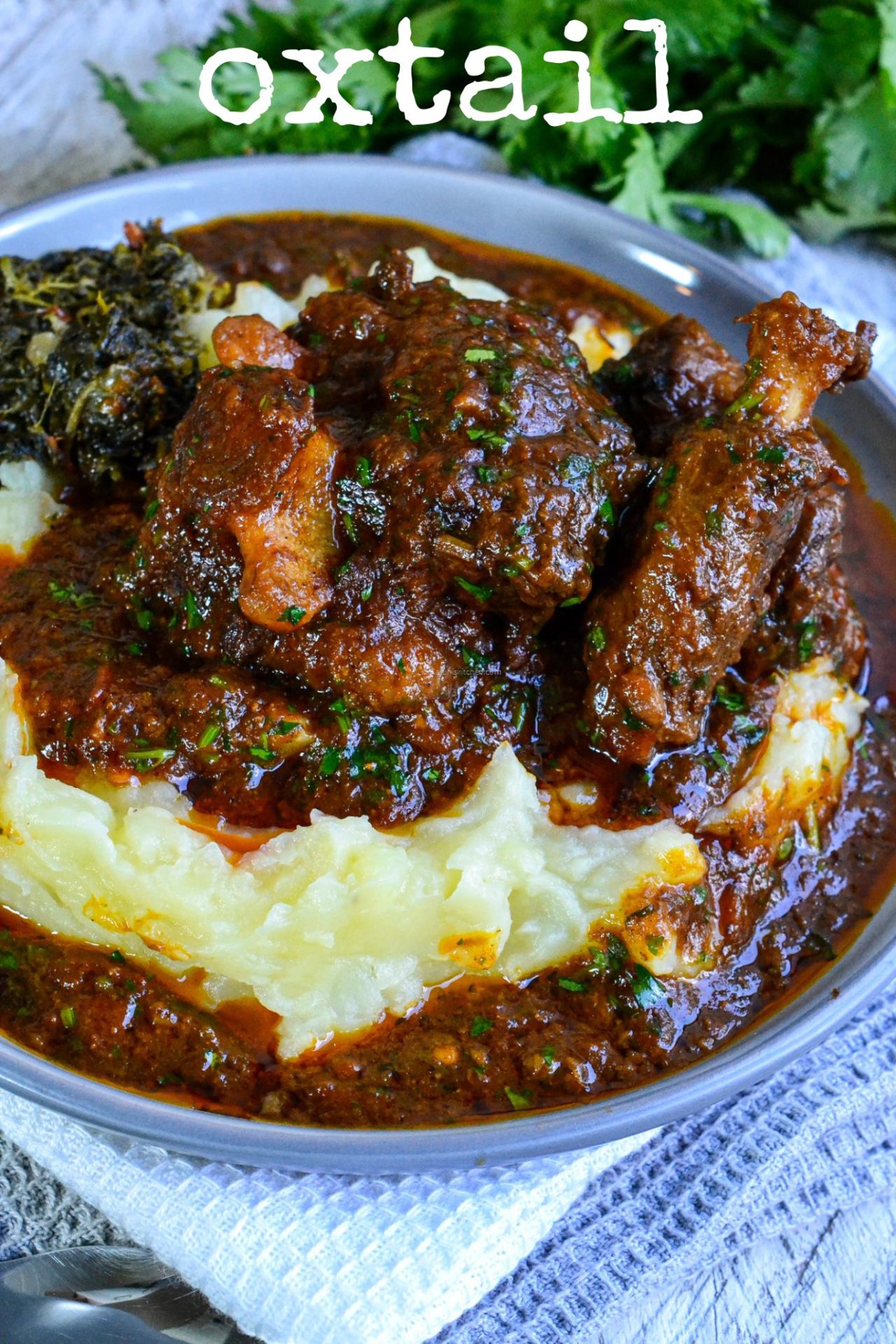 PREP TIME: 10 min COOK TIME: 5hrs SERVES: 5
Ingredients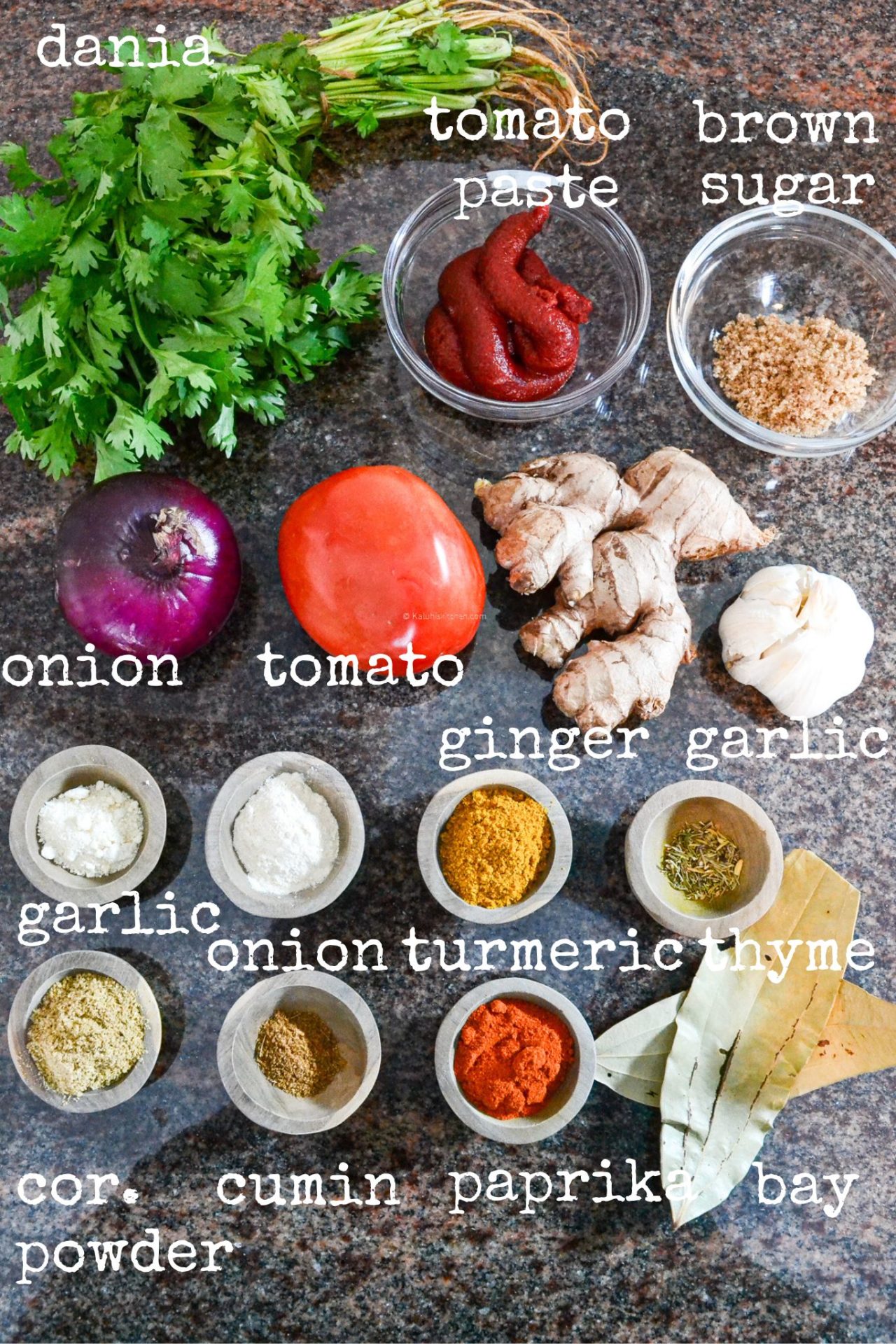 1 kg of Oxtail
1 red onion, diced
¼ cup of dania stems
½ teaspoon of dried thyme/4 sprigs of fresh thyme
1 heaped tablespoon of minced ginger
1 heaped tablespoon of minced garlic
2 tablespoons of tomato paste
1 large tomato, diced
1 tablespoon of brown sugar
2 tablespoons of curry
1 tablespoon of smoked paprika
1 tablespoon of onion powder
1 tablespoon of garlic powder
1 tablespoon of coriander powder
1 teaspoon of cumin
2 bay leaves
Chillies to simmer
Salt to taste
Vegetable oil to cook
***
"What is oxtail, Kaluhi?
Oxtail simply means the tail of a cow. In days past, it used to be a cut reserved for low income persons. They became incredibly creative with the prep and once everyone else awakened to the deliciousness of this cut, more people sought to purchase it. That in-turn drove up prices because the demand increased. The demand and the time that goes into making this is what contributes to this cut being slightly pricier. Even then, it is still super affordable.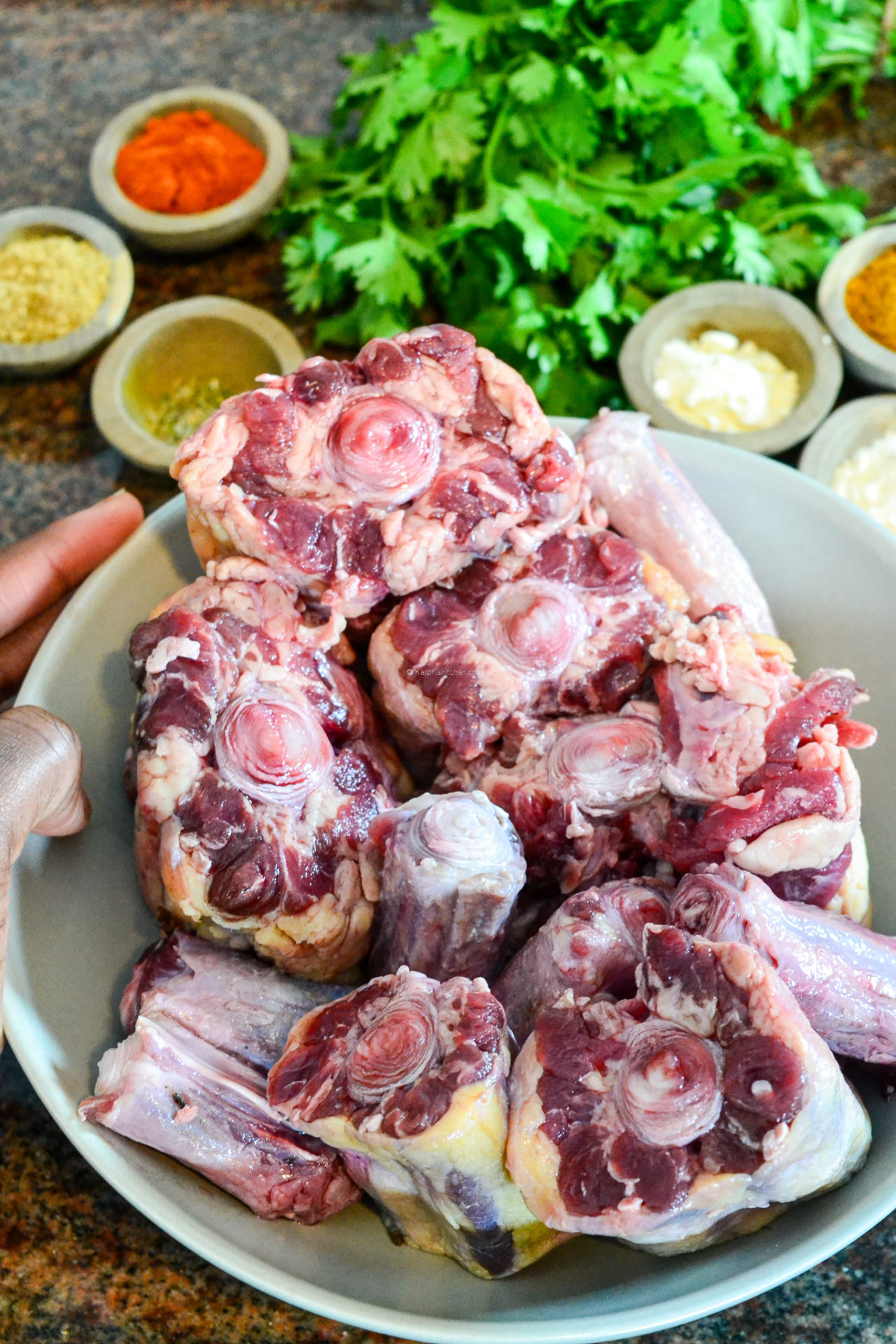 You can purchase yours in any butchery; just go ask for mkia ya ngombe and request to have it sliced into individual sections. I bought mine form Carrefour Meat Deli where a kg went for 700bob.
***
Method
We begin by searing our oxtail. The purpose of this stage is not to cook the oxtail through and through but to get a nice char on it.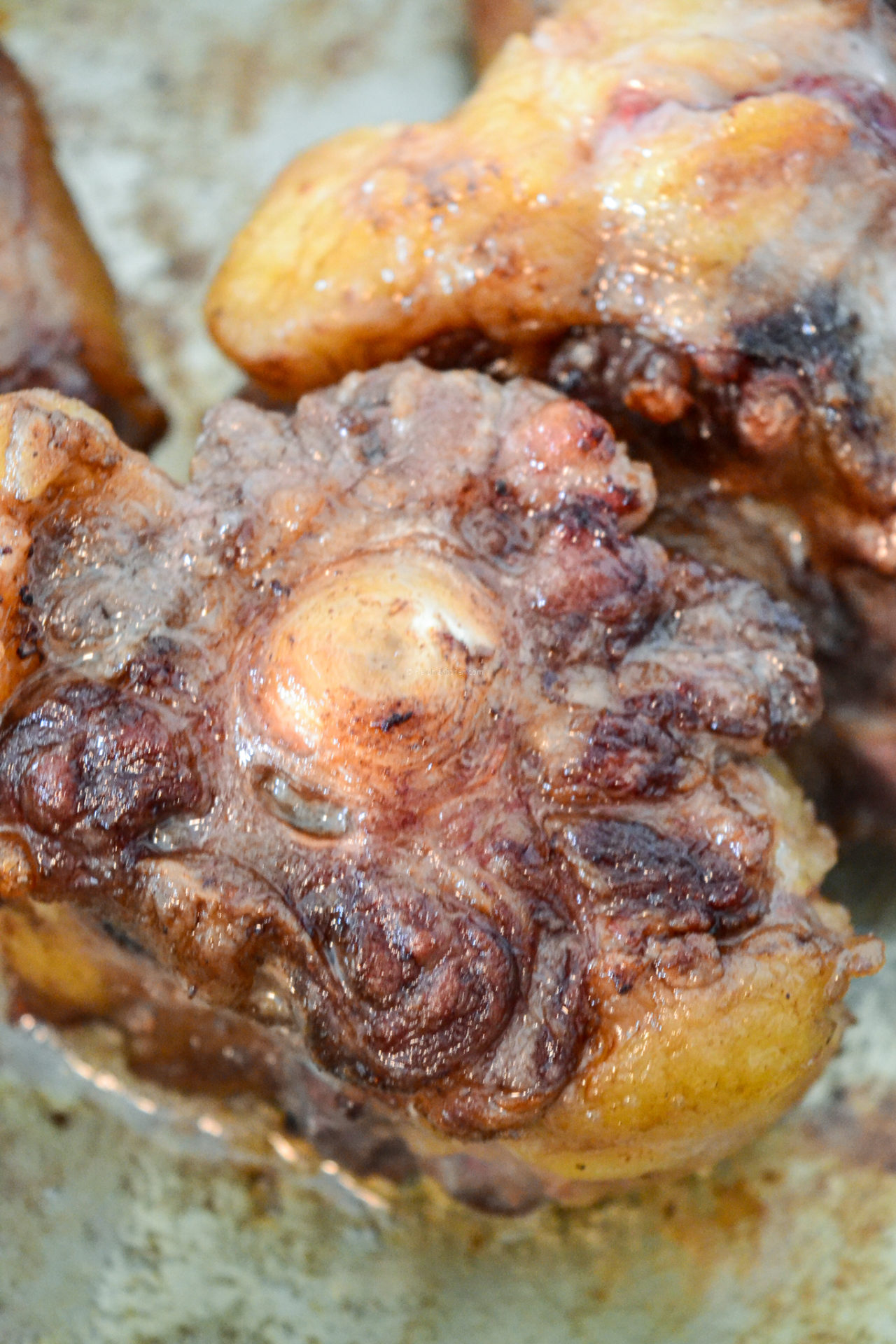 Once brown and golden, set aside.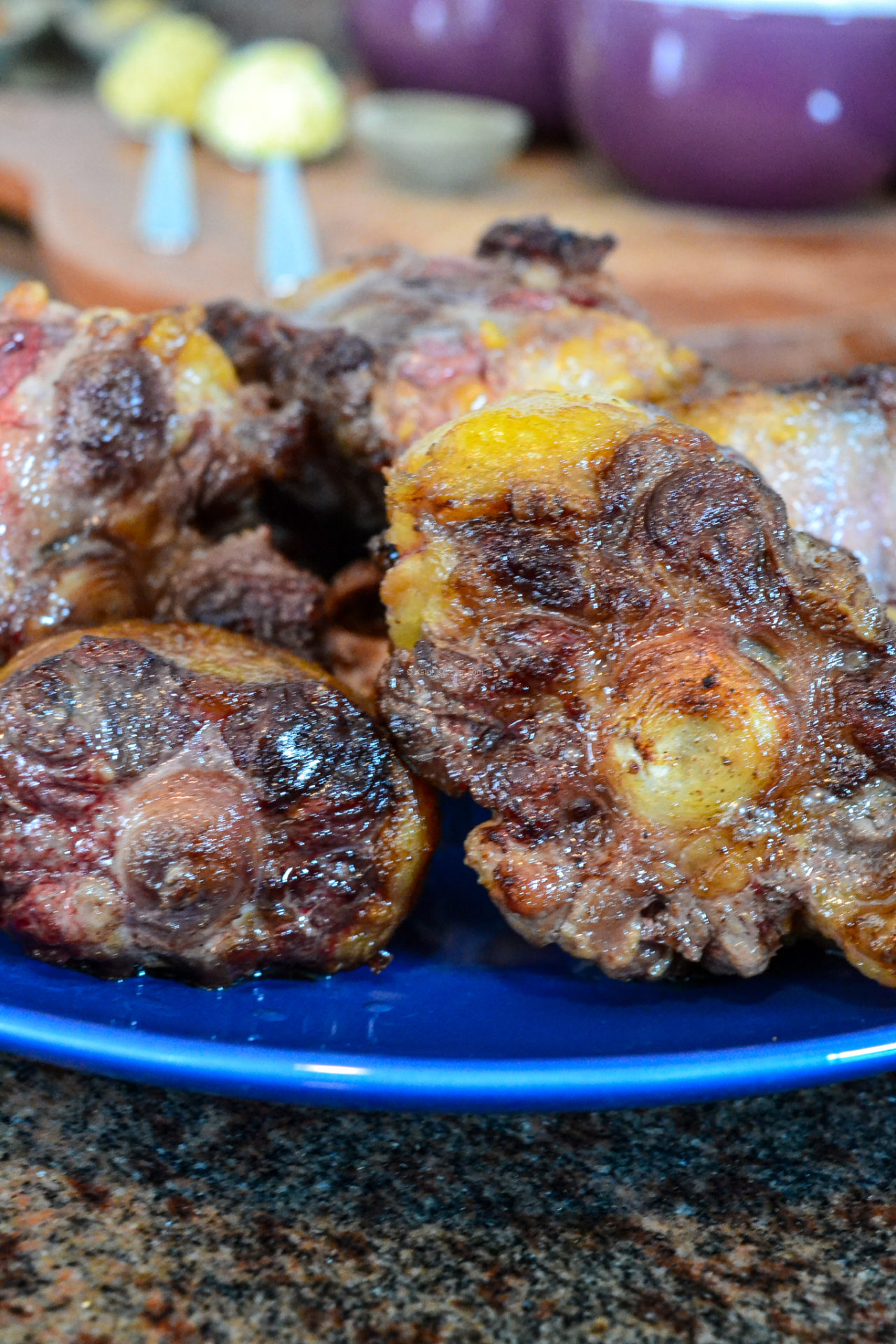 In the same sufuria, add some salt, and then proceed to sear your red onion, garlic, ginger, thyme, dania (cilantro) stems. Make sure you save the dania leaves for garnish. The stems however do make for a great ingredient for the initial stage of cooking.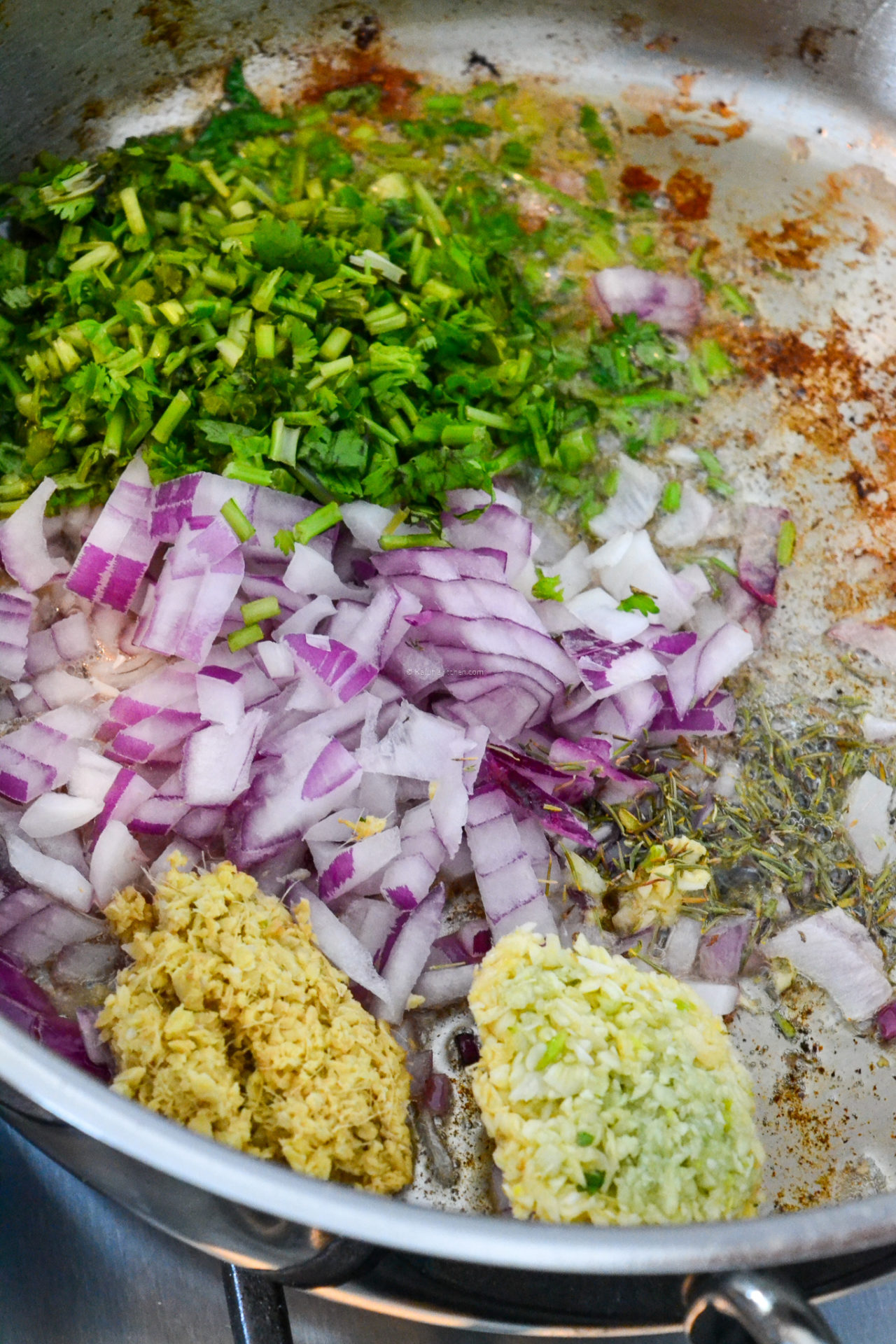 A great herby base is fantastic for building flavor upon so this stage is paramount. I used dry thyme for this, but fresh thyme would be perfect if not better.
Once the herbs are softened, add in the tomatoes, tomato paste, bay leaves and the spices. The spices may look like much, but they compliment each other so so well so make sure you include all of them. Spices are your friend and we are going for bold flavor here!!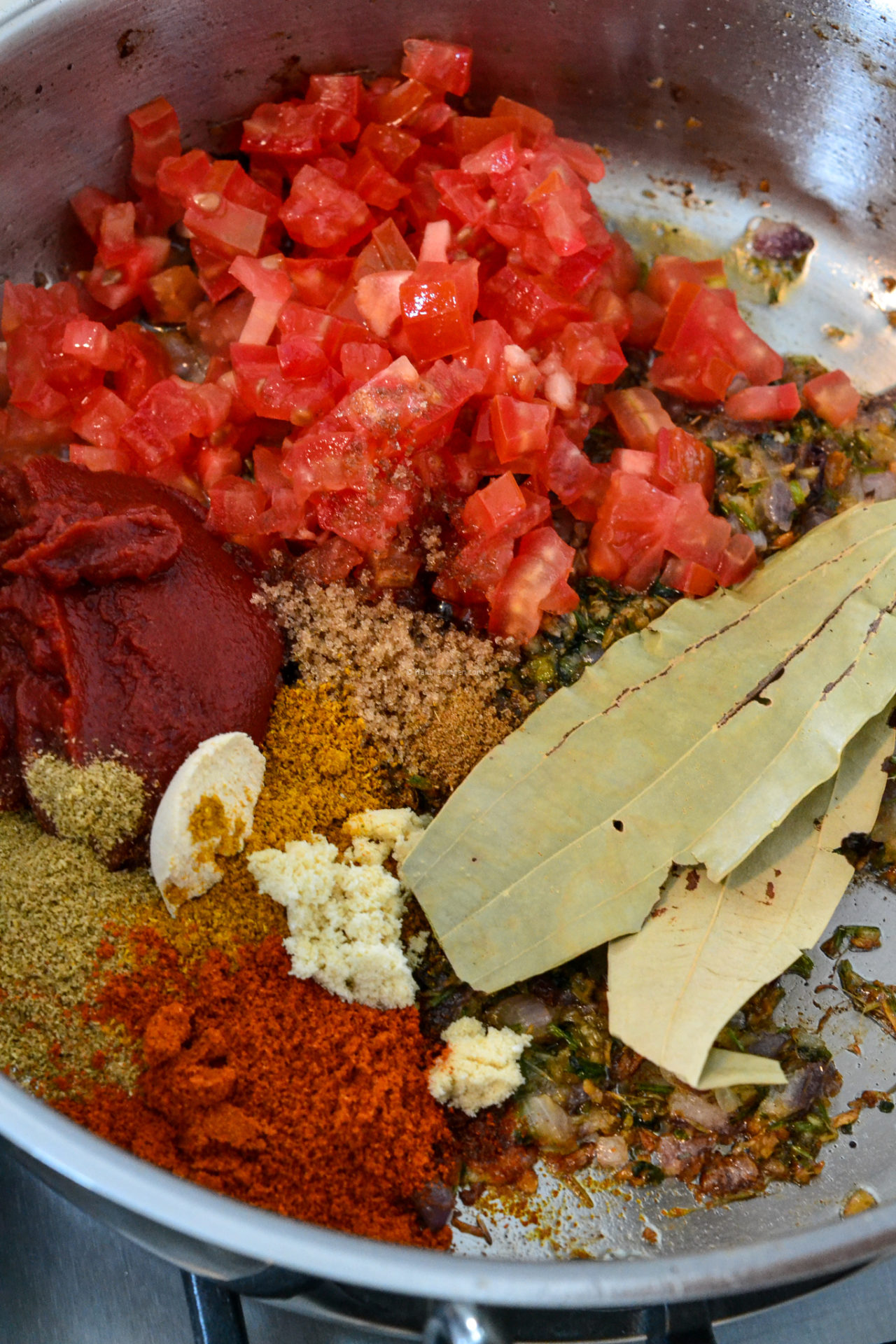 Add some water/stock, simmer for a few minutes. It should be nice and thick and you can see the consistency from the video at 8.10 – 8.14.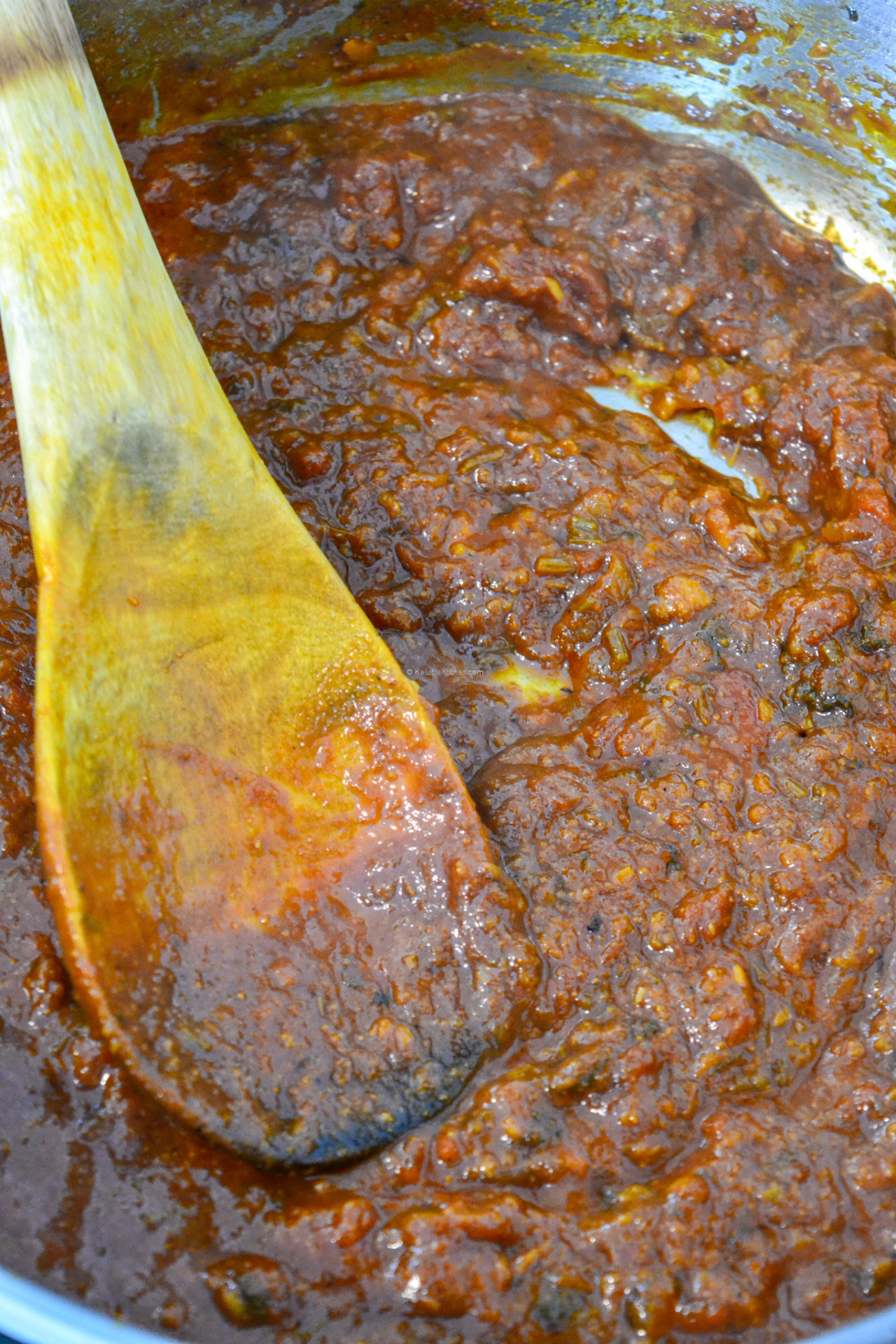 This should be nice and thick and with that then add in the seared oxtail. Add a bit of stock/ water, cover, and allow this to simmer for low and slow for 5 hours. Yes, you read that right. Great oxtail demands time as an investment. Check on it from time to time, adding water as and if needed. You need to keep the mchuzi thick so add only if there is need.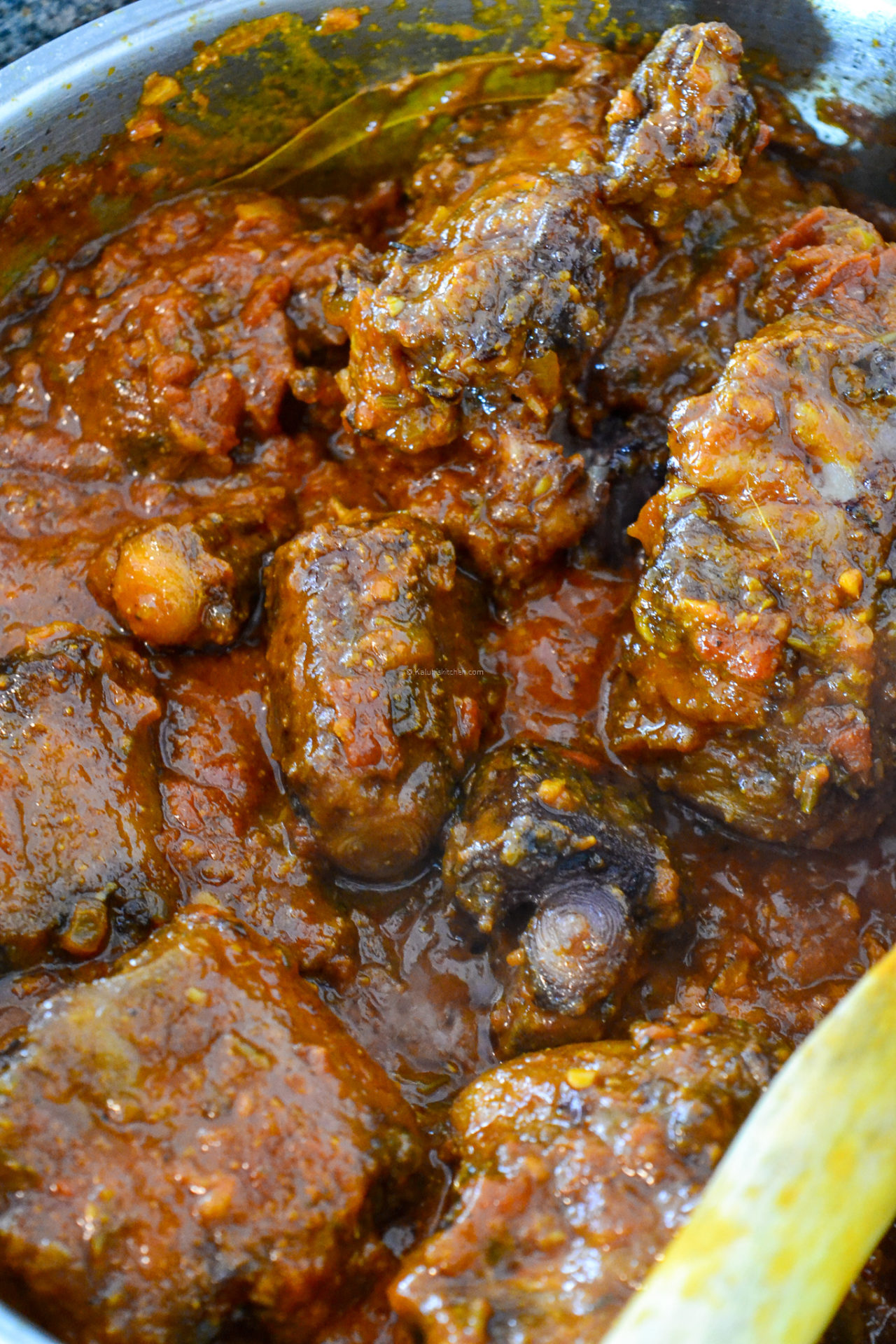 Because the oxtail is a bit fatty, as it cooks, some of that fat will render. That is why you will notice a slight increase of oil in your soup while serving but it shouldn't neither will it come in the way of your eating experience. Once your oxtail is tender, discard the bay leaves garnish with some dania (coriander) leaves and serve.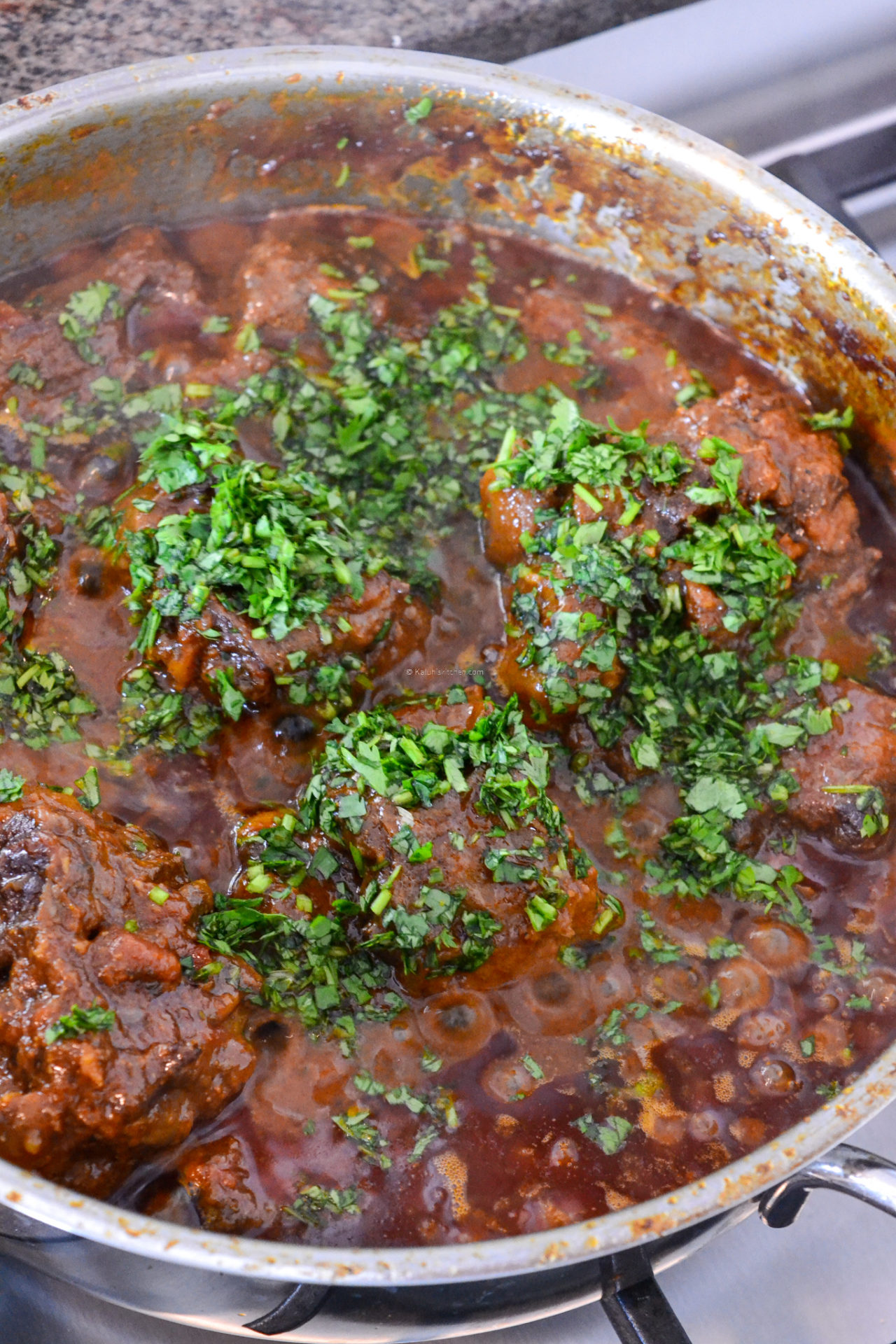 Please look at this plate! I can see you drool. I can see you attempting to lick that screen. Vumilia kiasi babe lol!
I can't wait for you to try this out!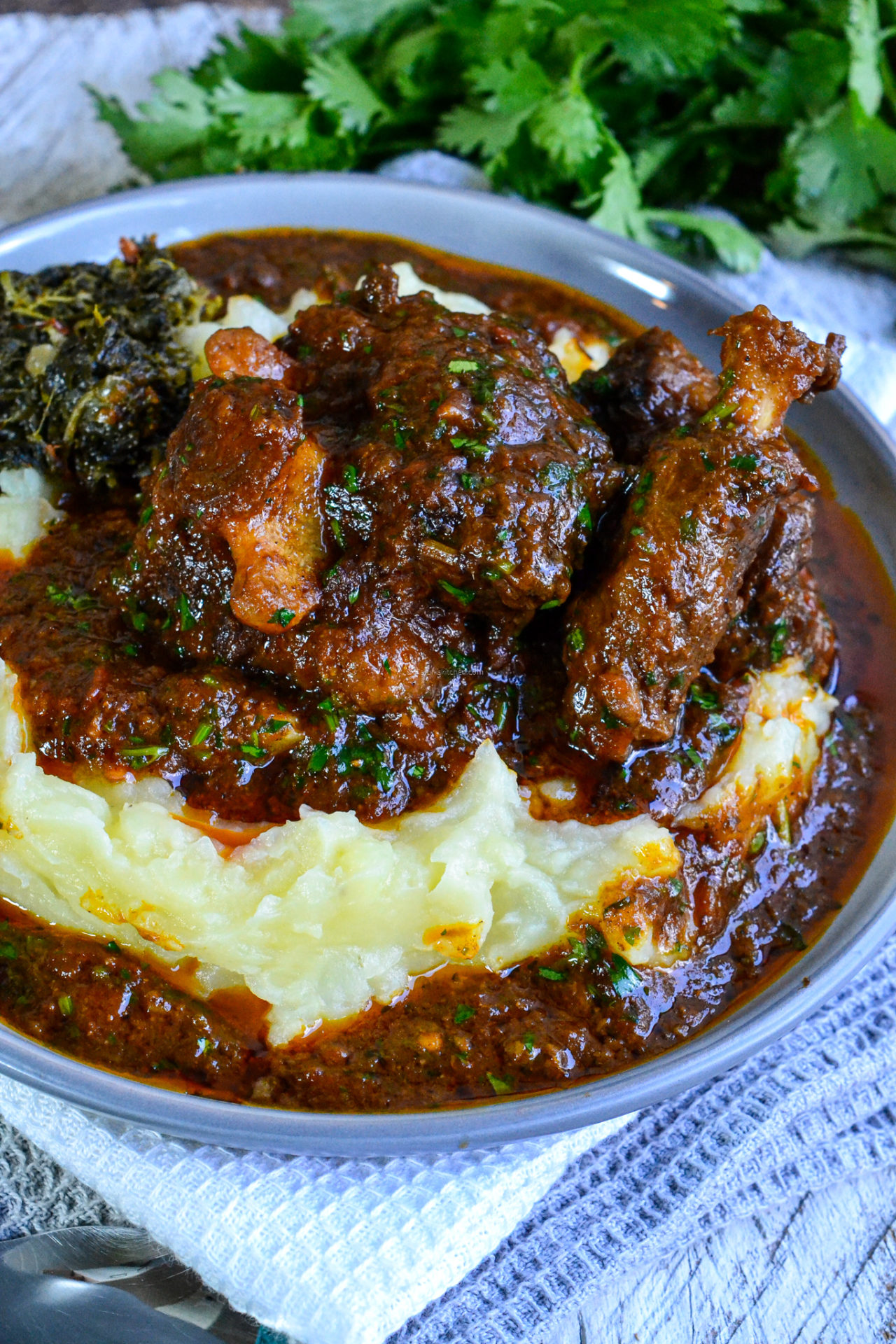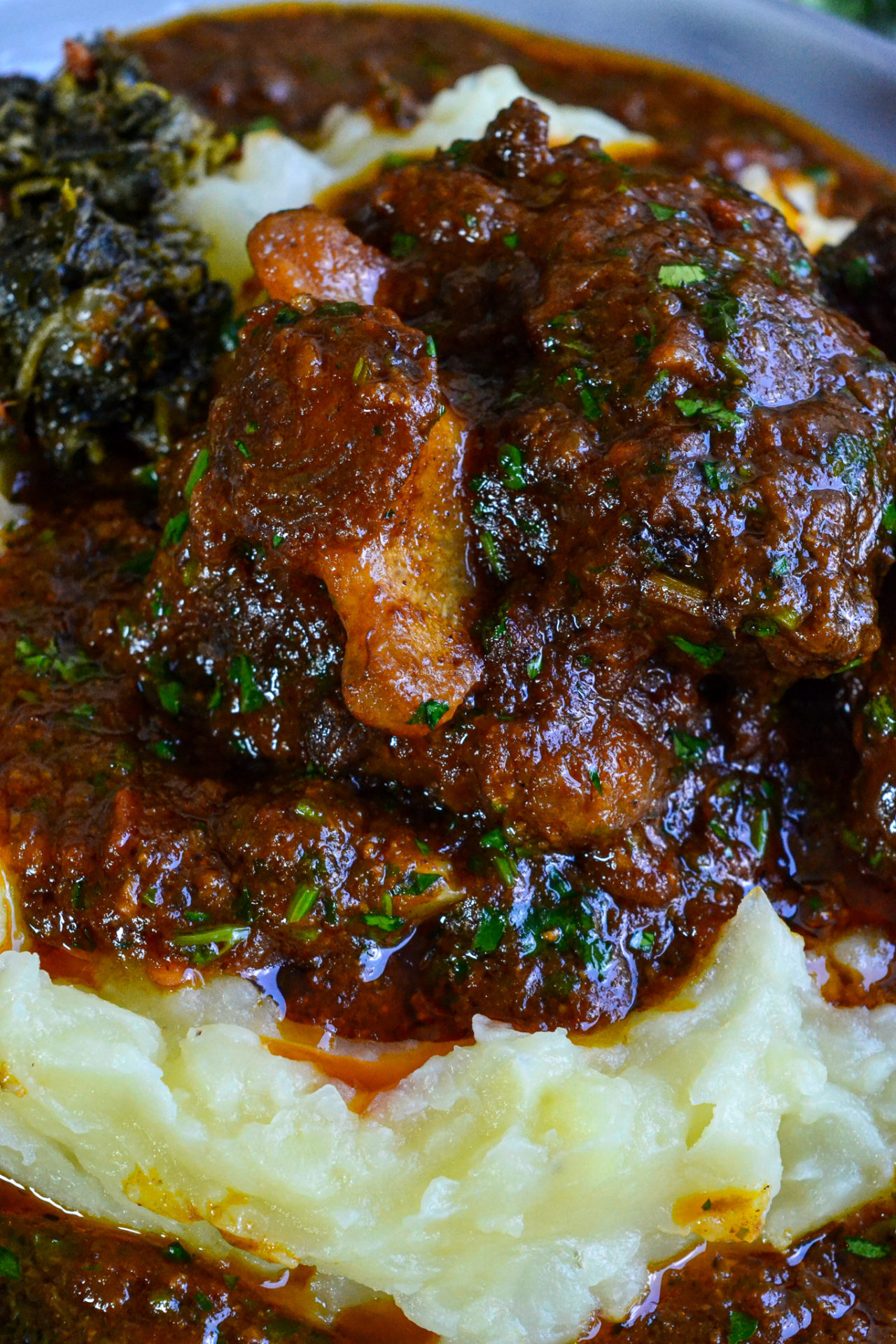 The flavor was so bold! I love how the herby base we started with really bloomed and held the other flavors to come to the fore. You can really taste the herby notes, the heat of the chili, the fullness of all the spices and baby let me tell you, each bite takes you to cloud 9 and higher!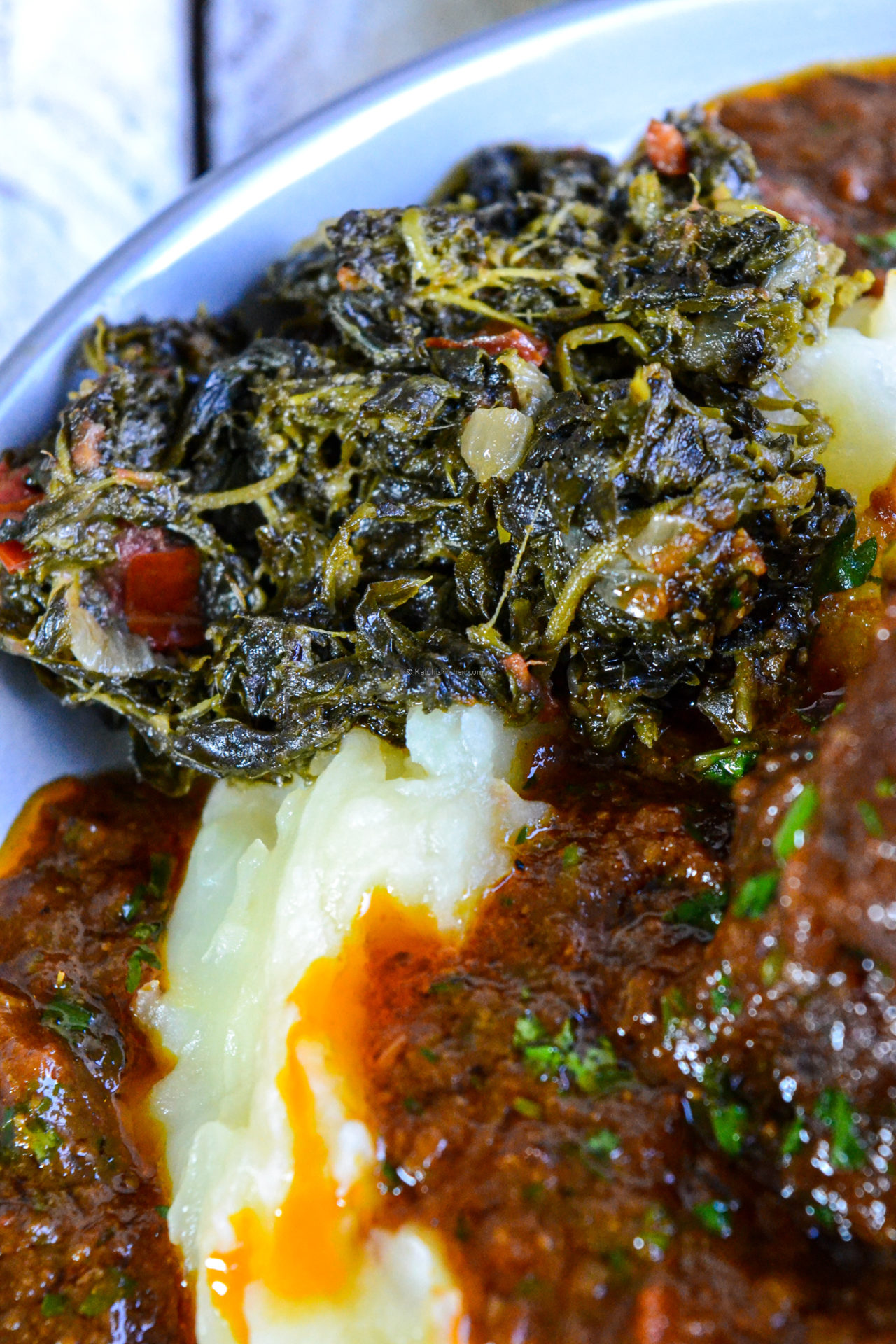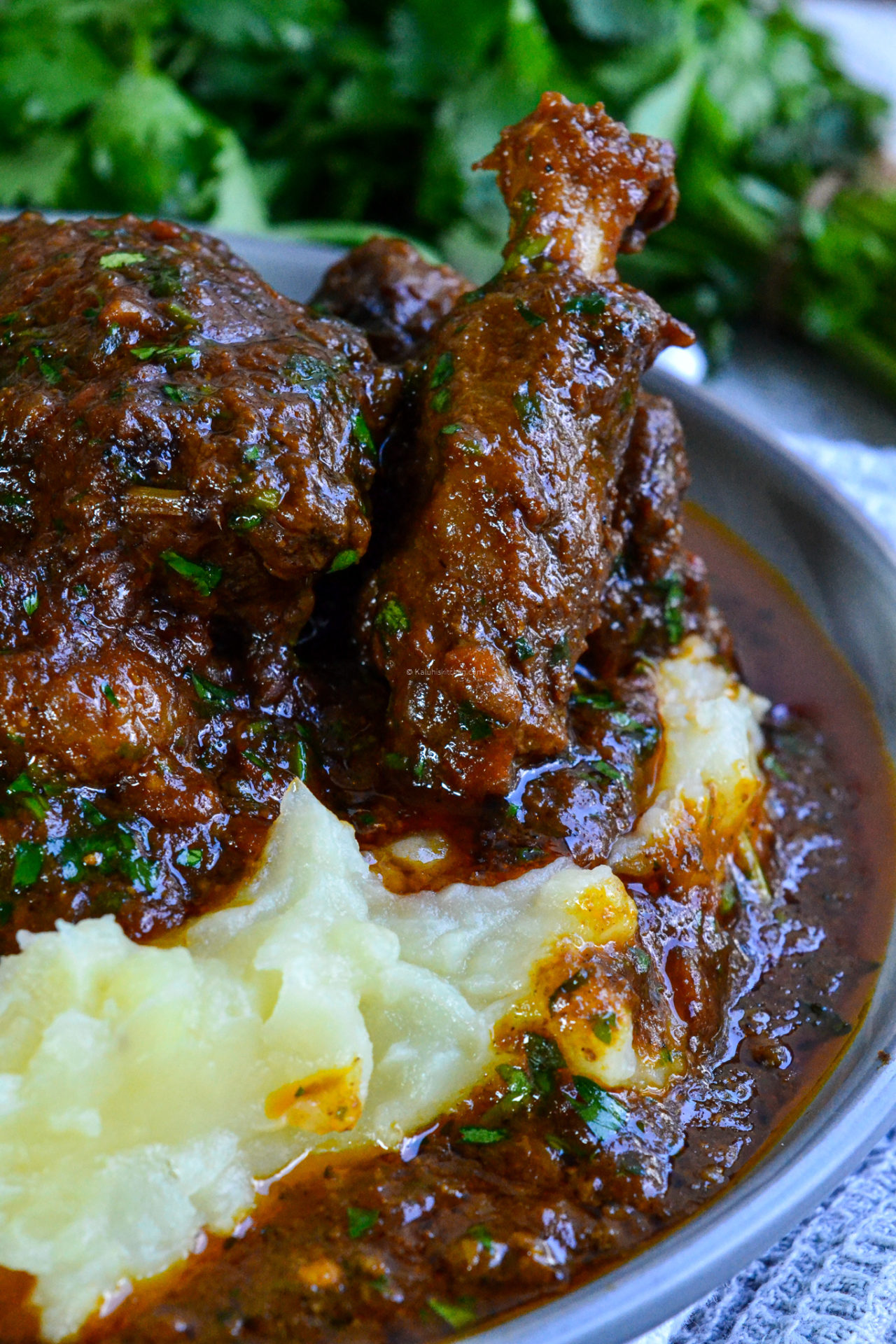 I served my perfect oxtail with some cloudy, buttery mashed potatoes and a little bit of risudza. But this can go with literally any starch (think ugali, chapos, my fried rice or my masala fries) and veggie you choose (broccoli or riseveve would be so bomb too!!).
This dish is a labour of love. It is time intensive. But is all pays off!!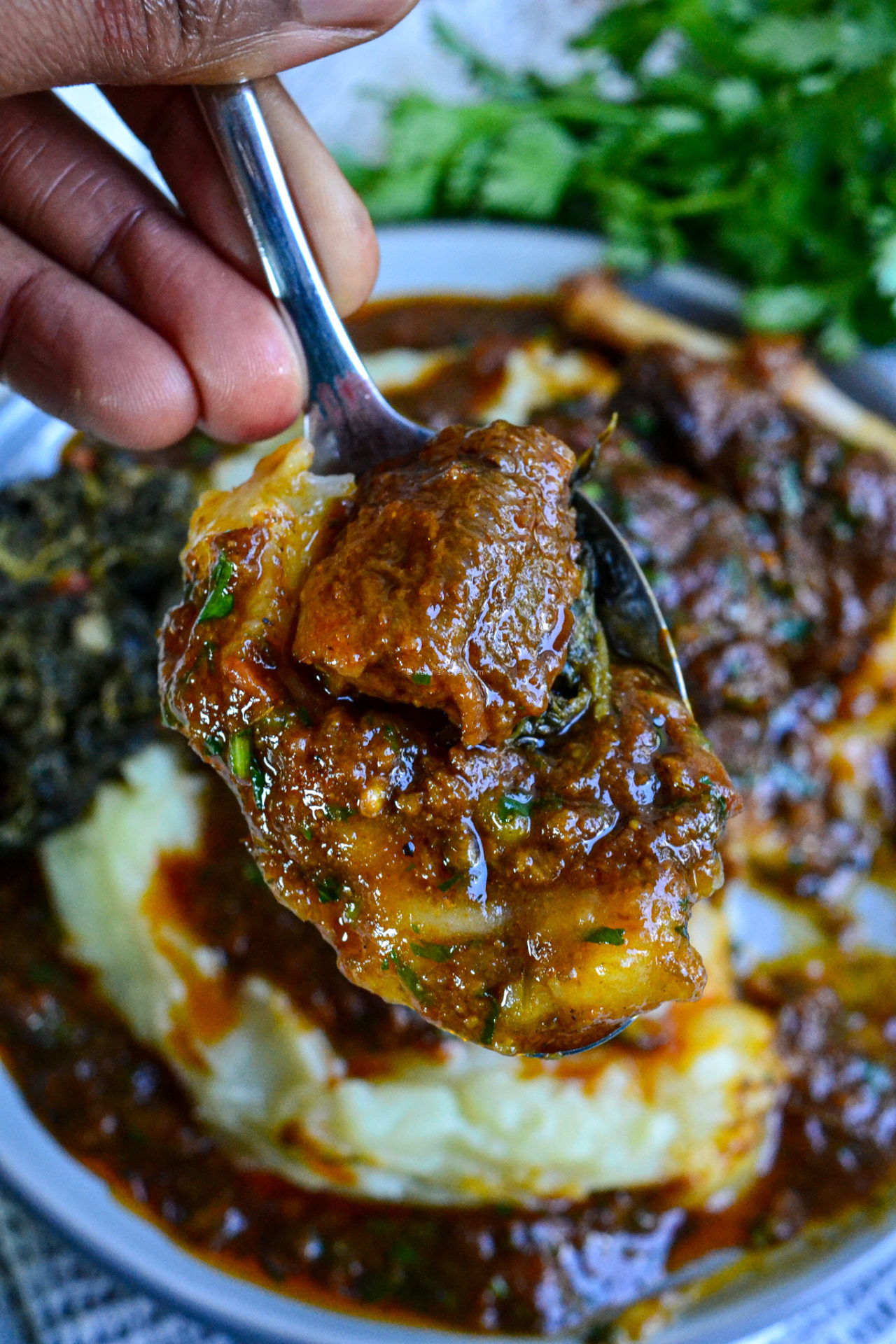 Please pass by my channel and watch the complimentary video. It is a gorgeous visual walk through that I put together for you and know you will enjoy! And if you are yet to subscribe, please do! I would love to have you.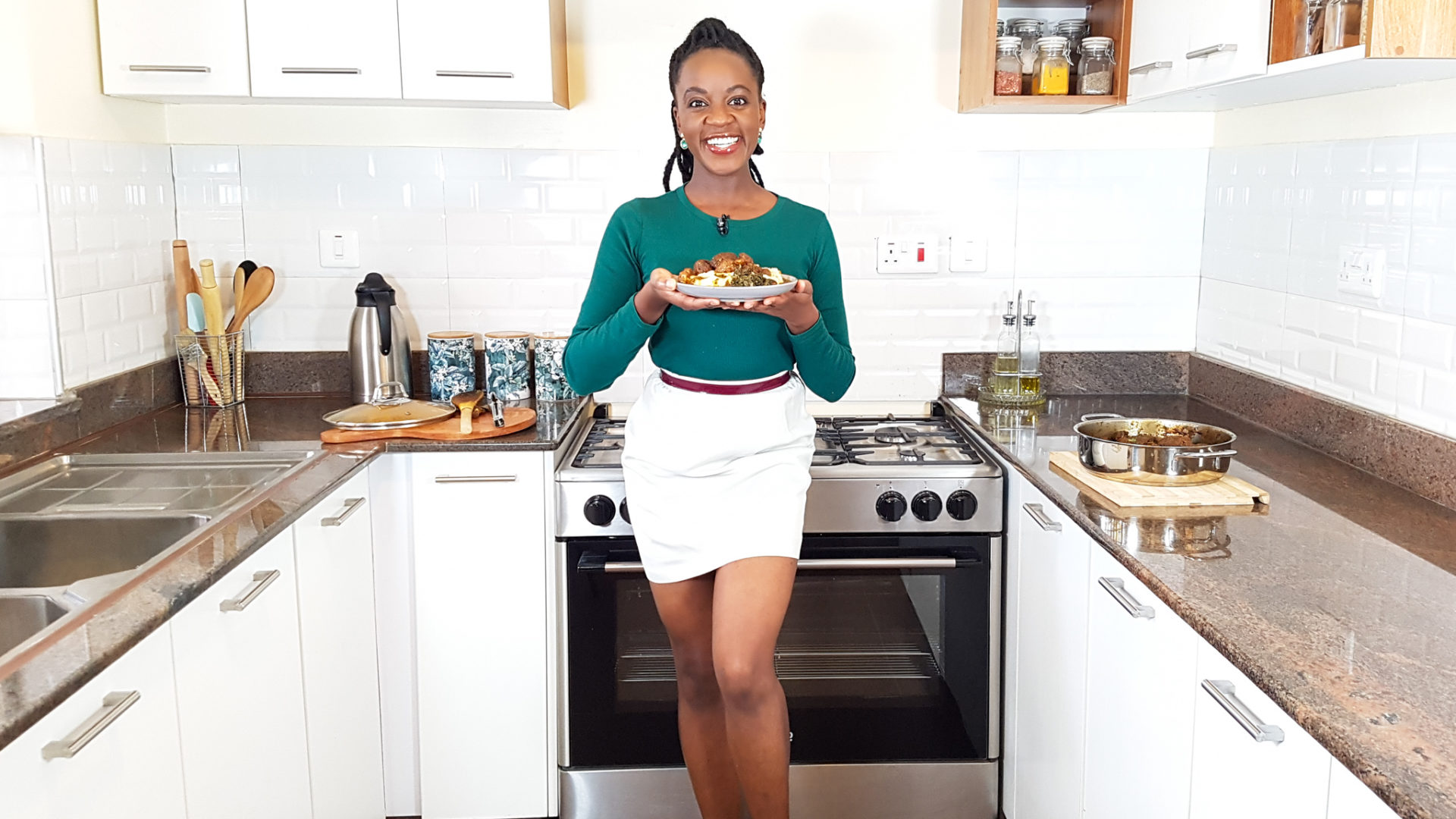 Thank you for being here!
-K
---
Get your downloadable recipe here :))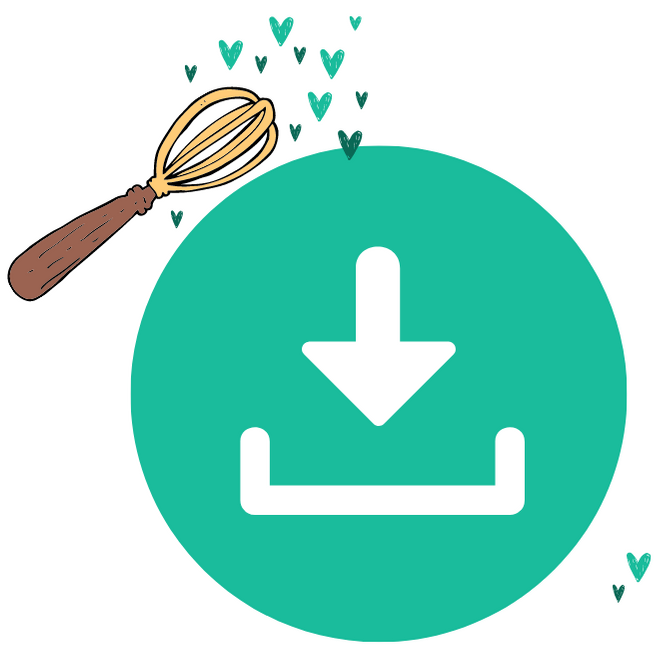 ---
All content and images are copyright protected by



Do not copy in part or whole without giving due credit.
---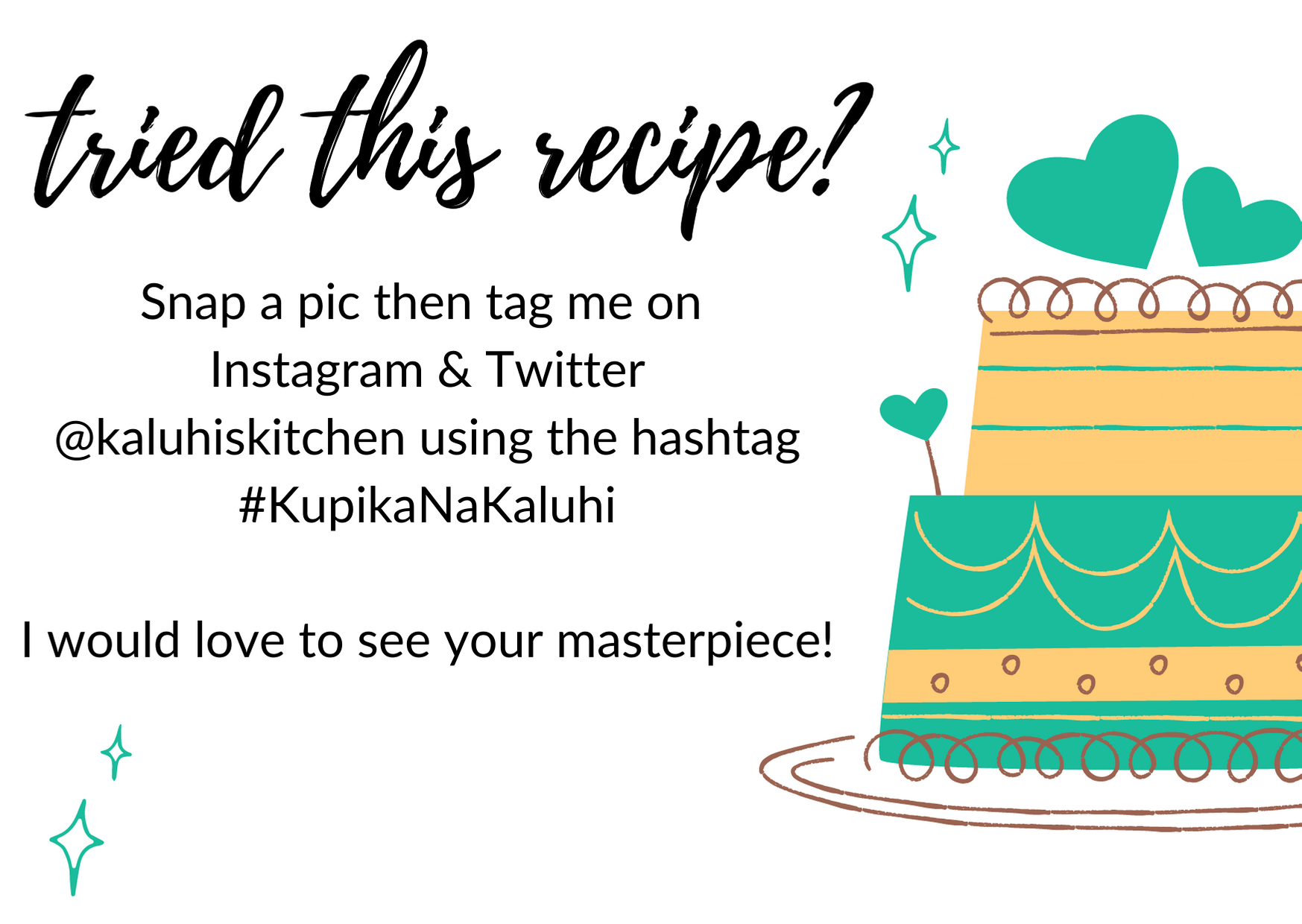 ---