Nowadays I have been eating very little meat. Not for any particular reason, or any particular goal in mind, I just found myself having almost none in my servings  even in two weeks. But when I do feel like having some, I make sure I make it DELICIOUS! Now I am falling back in love with my meat and I am having plenty of lamb and chicken now. My current favorite ways of cooking my chicken are my kuku wa kupaka (if you have not tried out my recipe yet, what are you waiting for?) and chicken curry. I was shocked when I realized I have not shared this recipe with you guys yet, and decided this month would not end without you having a taste of this awesomeness. It is so easy to make, does not take mush time and it is explosively delicious, in true Kaluhi fashion. This is about to be your newest favorite!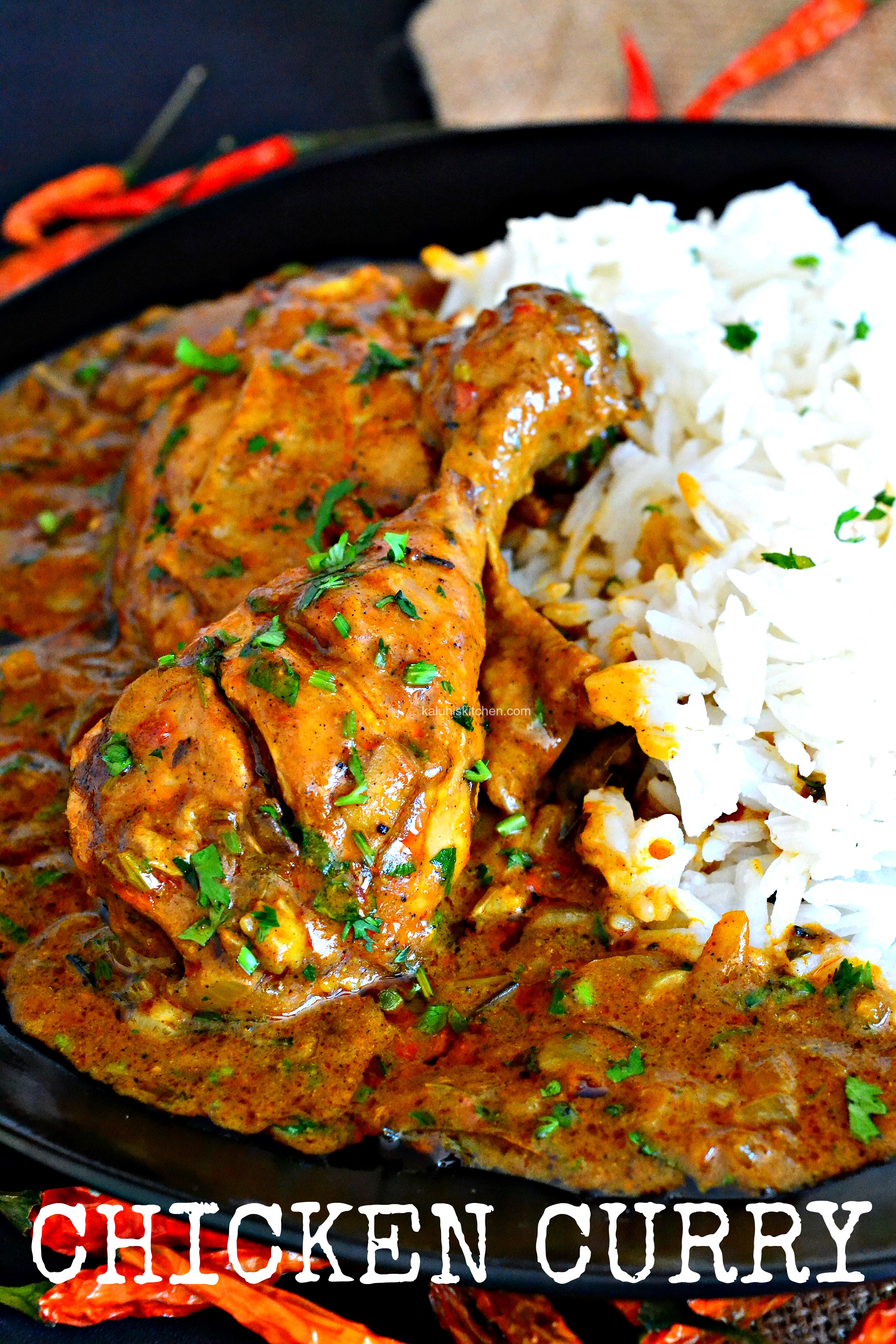 Get a good visual of the recipe from the video below, then come for a more in depth explaination of everything <3
PREP TIME:  24 HRS   COOK TIME:   40 MIN      SERVES: 5
Ingredients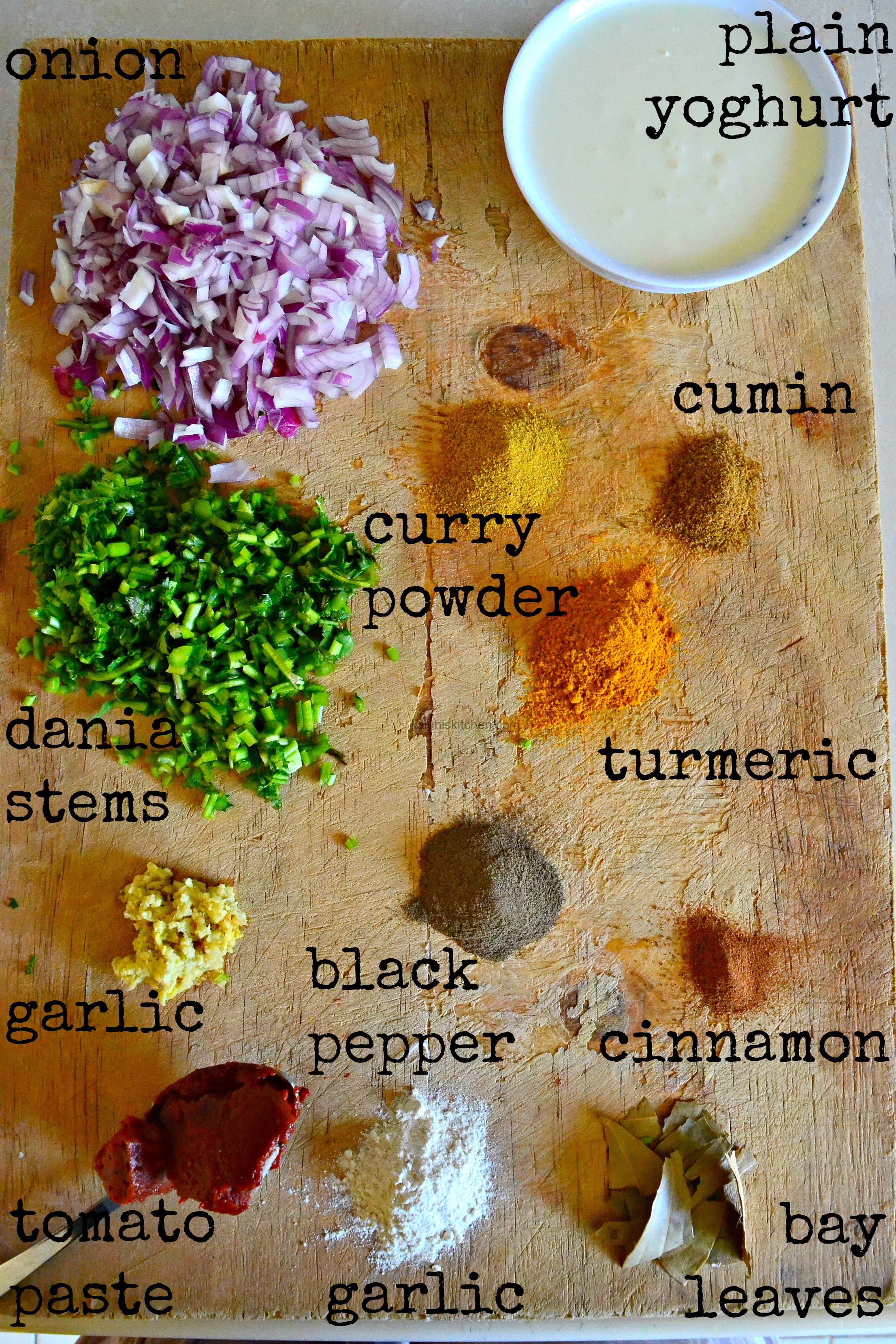 5 chicken thighs
1 teaspoon of dried thyme
1 tablespoon of dried rosemary
6 cloves on minced garlic
3 tablespoon of African Kaya Sweet chili sauce
2 tablespoons of Apple Cider Vinegar
1 red onion, finely chopped
Coriander stems, chopped
1 teaspoon of minced ginger
3 bay leaves
1/2 a teaspoon of turmeric
1 tablespoon of curry powder
1 tablespoon of cumin
1 teaspoon of cinnamon
1 teaspoon of black pepper
1 tablespoon of garlic powder
1 tablespoon of tomato paste
3/4 tablespoon of garlic powder
1 cup of plain yoghurt
Salt to taste
Vegetable oil for frying
Method
In a bowl, place your chicken thighs. To this, add the rosemary, thyme, apple cider vinegar, garlic and the african kaya sweet chili sauce (now known as Mama Muthoni Sweet Chili Sauce). Mix this all up and the, cover and allow to marinate over night. Always remember, the longer you marinate, the better the flavors.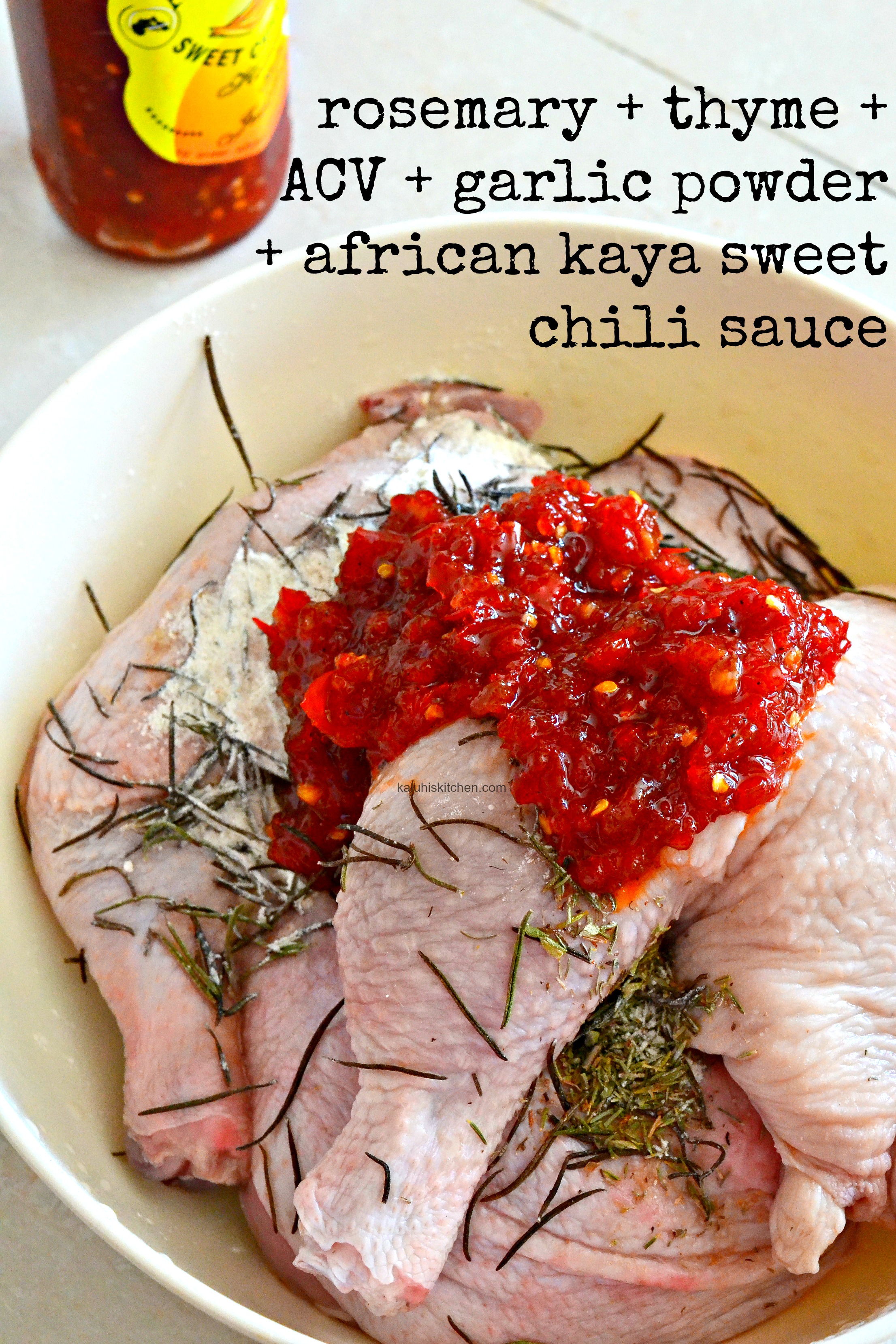 I got my African Kaya Sweet chili sauce (2022 post update: She rebranded to Mama Muthoni Foods but  the product is the same same stellar one!) from Wangeci who makes the sauces her self. I  was the perfect addition to my chicken curry for that extra kick. Check out this video to see which other brunch dish you can make with this sauce too.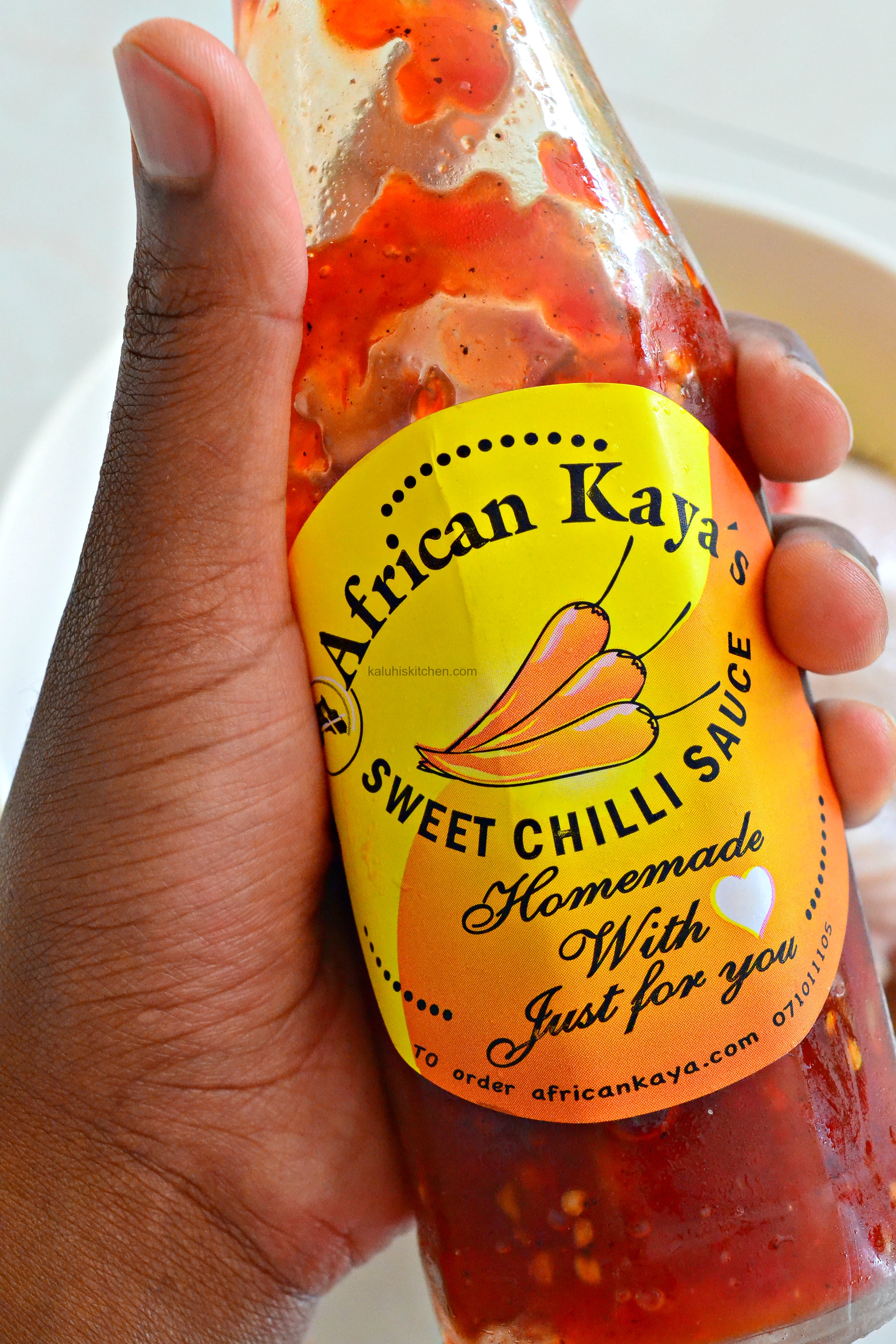 You can get yours by contacting 0791 924 735. Also, you will have done yourself the grandest favor by following her on Instagram too, there are a wide range of amazing products there!
Once marination is done, put the chicken to boil , and once done, set aside. if you prefer not to boil before cooking the curry, shallow frying them would be ok.
In another sufuria, add the red onion, fresh ginger, coriander stems, some salt and bay leaves. I bought my bay leaves from the supermarket spice aisle at about 70 bob a can.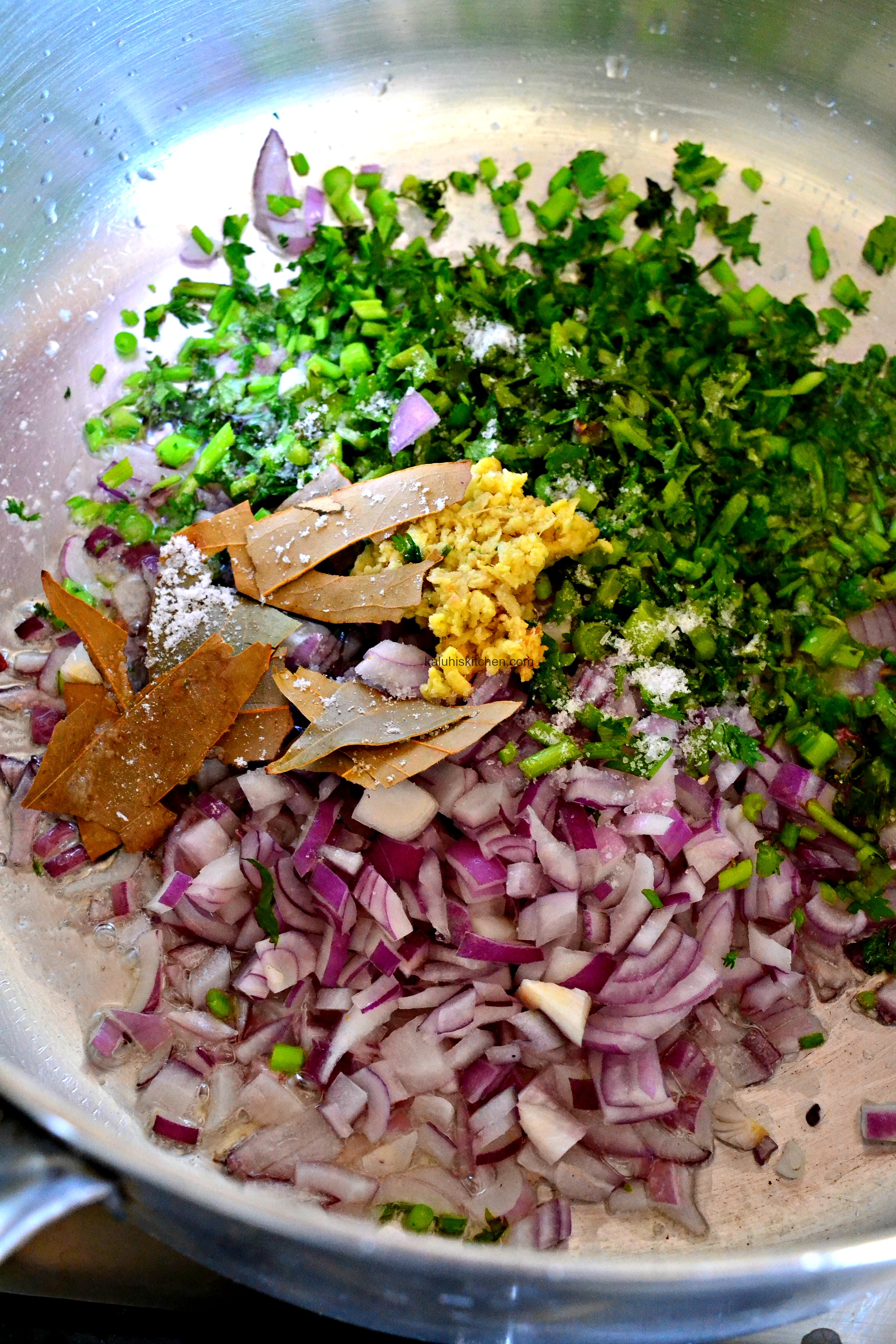 Let this cook until fragrant, them add the tomato paste and all the spices. Mix them in and add 1/4 cup of hot water and let this cook down until everything is incorporated and thickened. The video shows that very well. Do not add an ocean because if you make watery soup at this point, you will not be able to fix it later. And we want a nice, thick, rich chicken curry anyway :)))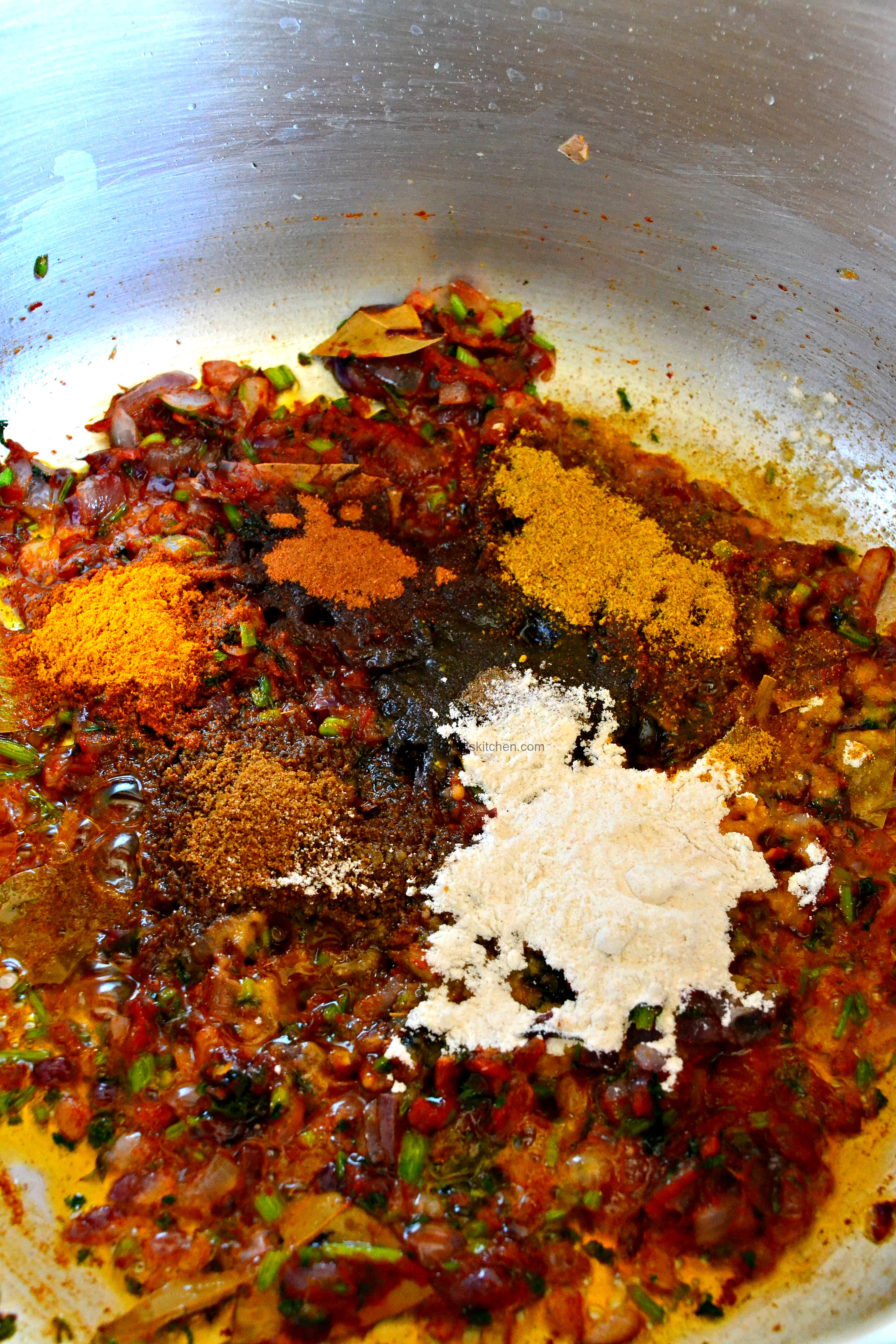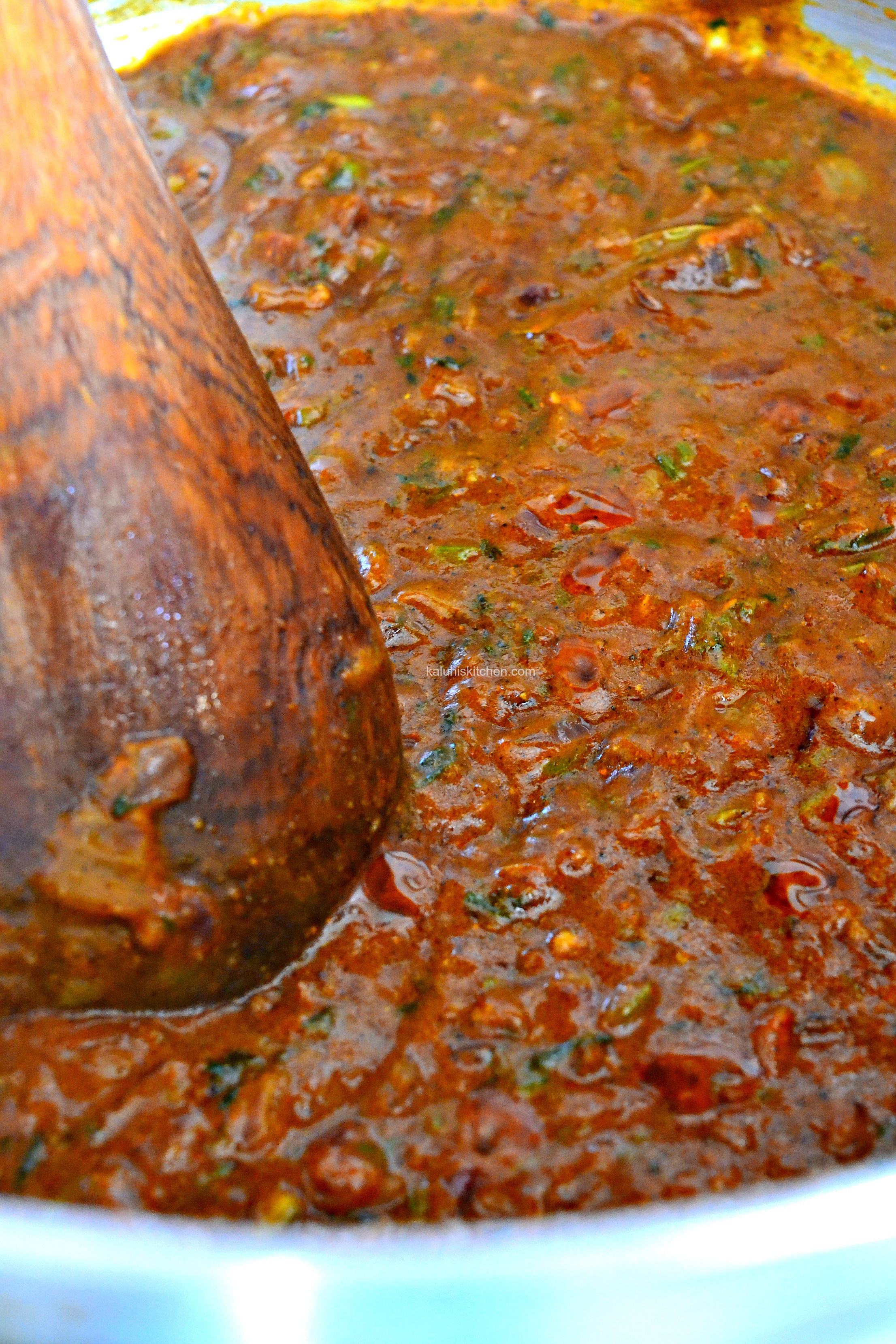 Add the boiled chicken followed by the plain yoghurt and let this cook until combined. Not vanilla/banana/chocolate, but plain yogurt. This should take about 10-15 minutes for everything to come together.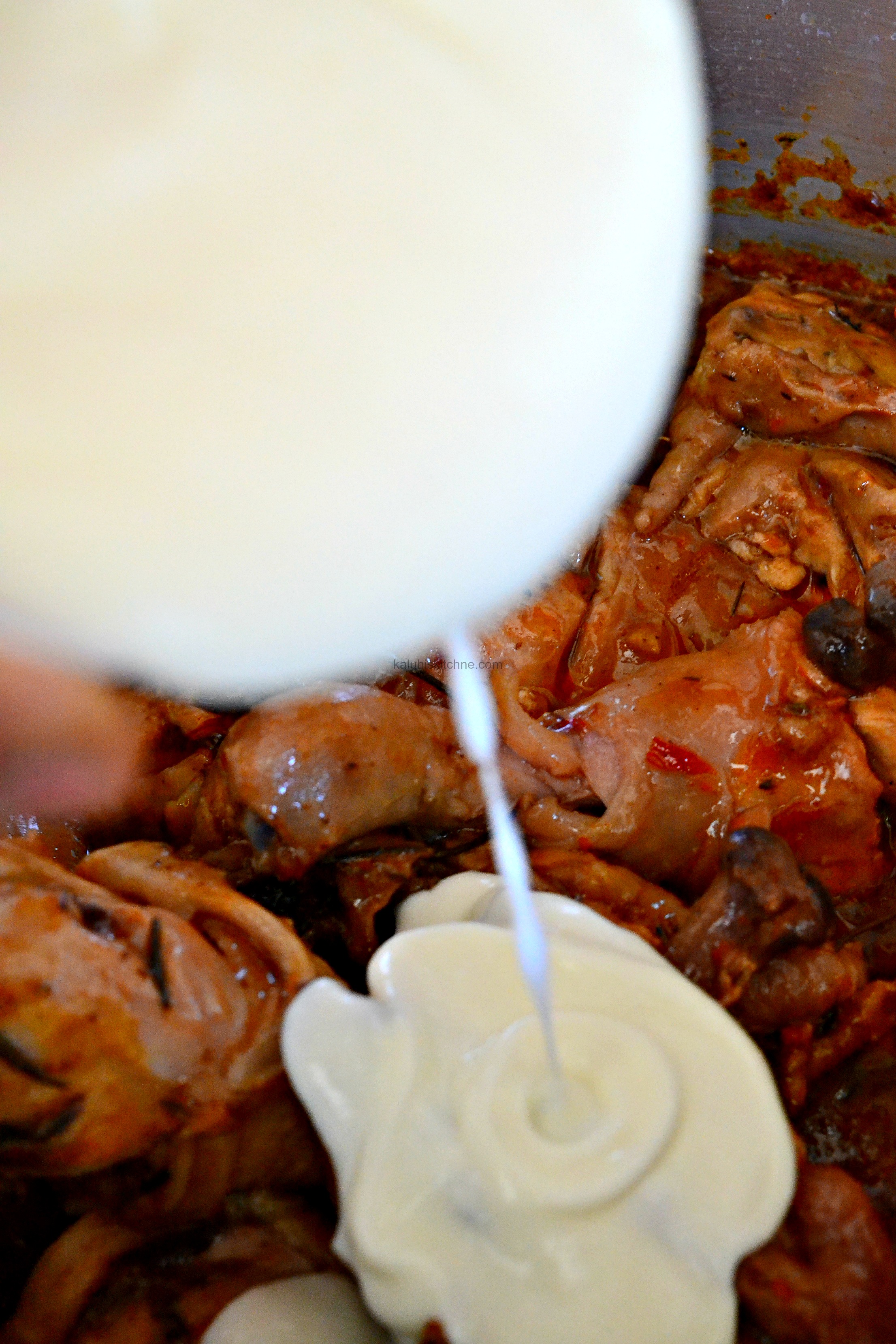 Once done, garnish with your dania leaves and prepare yourself psychologically for the tsunami of flavor you are about to experience. This. Is. Not. A. Drill!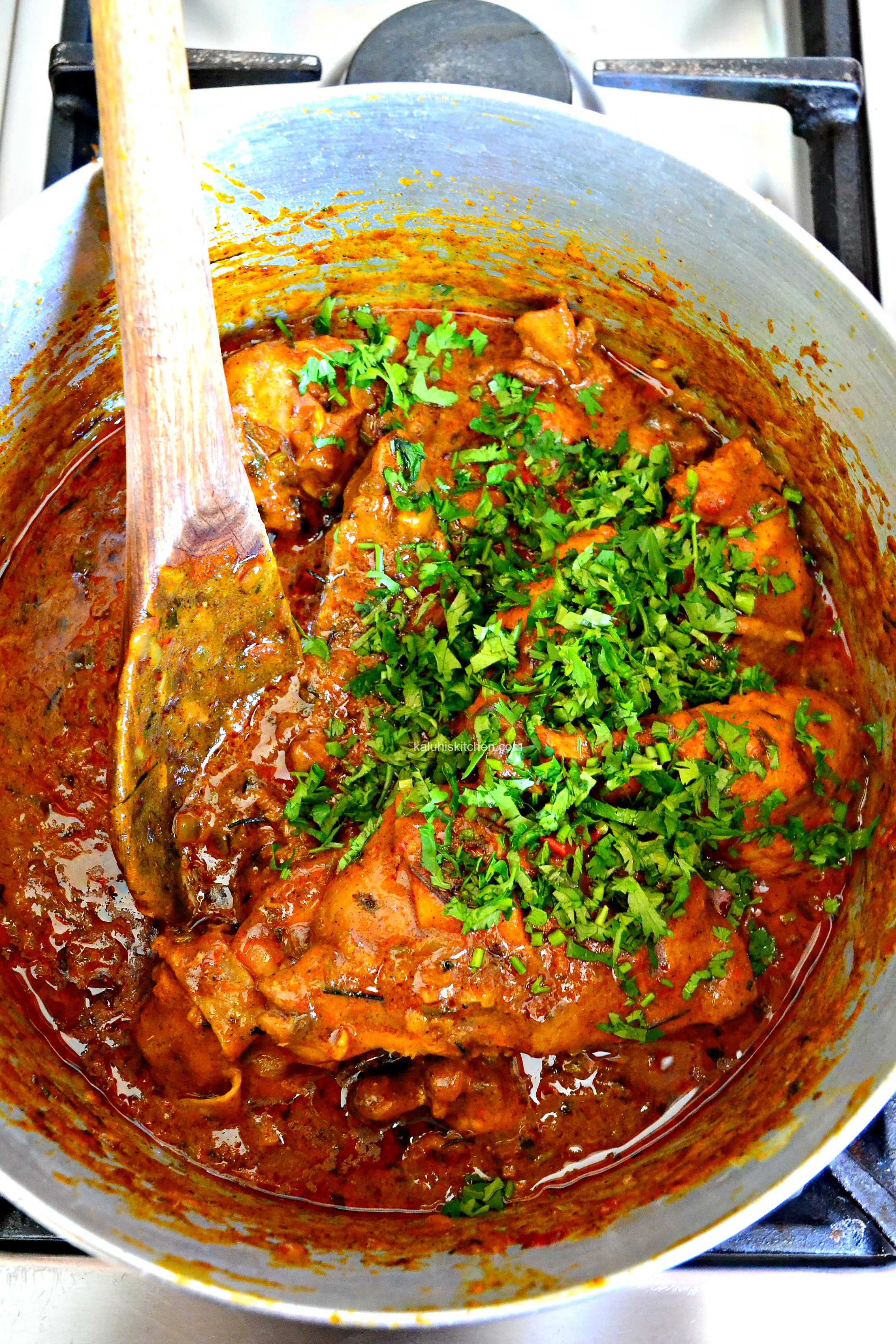 Can we seriously first appreciate how amazing this chicken curry looks??? I had mine with rice upon my first serving, but later on had it with ugali in the evening and with chapati the following day! This beauty goes with everything!!!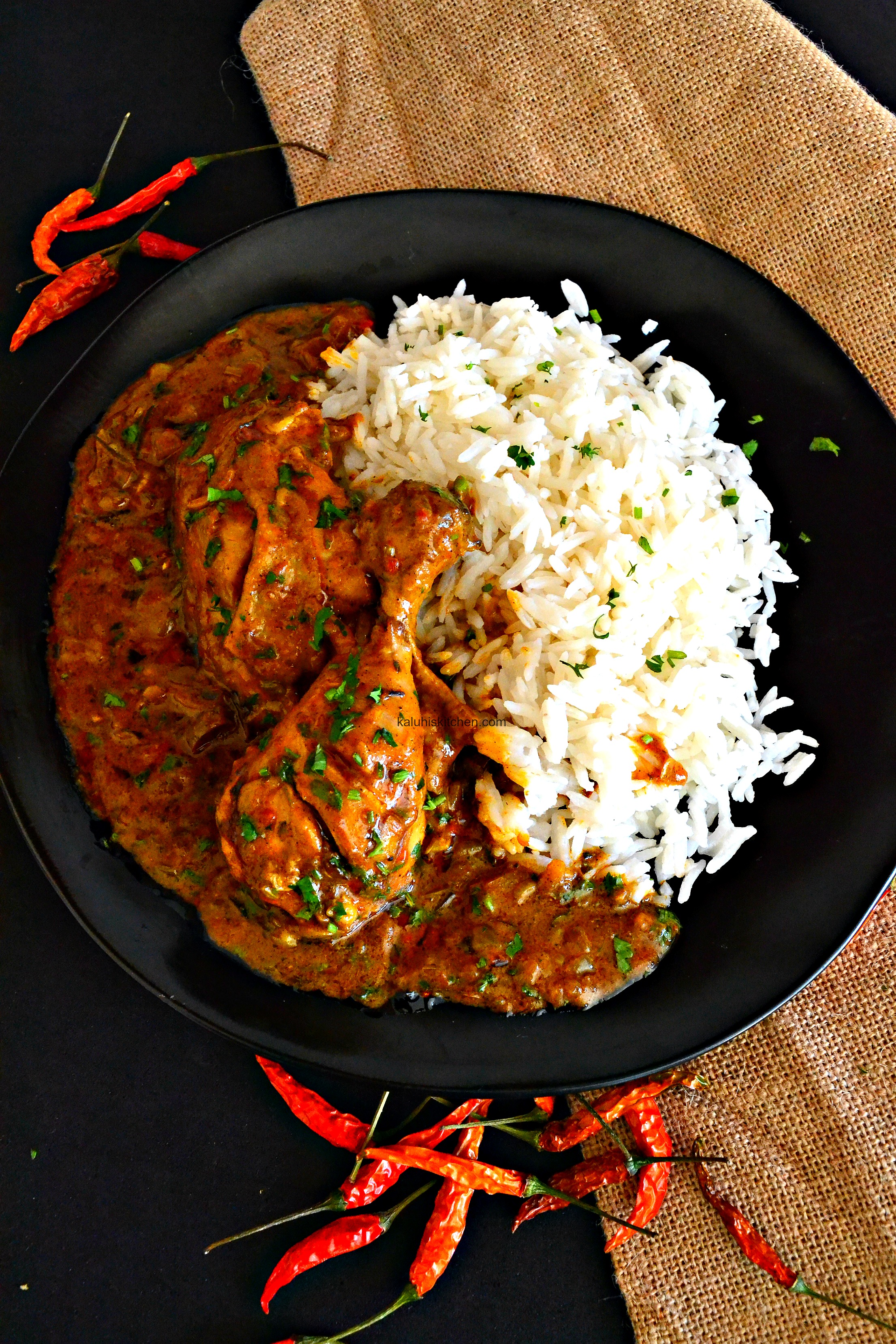 Any chicken dish would not be complete without starting with a good marinade. And I am so glad I went with the five ingredients I chose, especially the sweet chili African Kaya sauce. It introduced a deeper, fuller flavor that one could not really put their finger on, but without doubt thoroughly enjoyed! The plain yoghurt not only thickened the mchuzi, but also tempered the heat of the pepper and the chili. This chicken curry was tender, spicy, flavorful and rich.
In case anything is not clear, do watch the video and don't forget to subscribe <3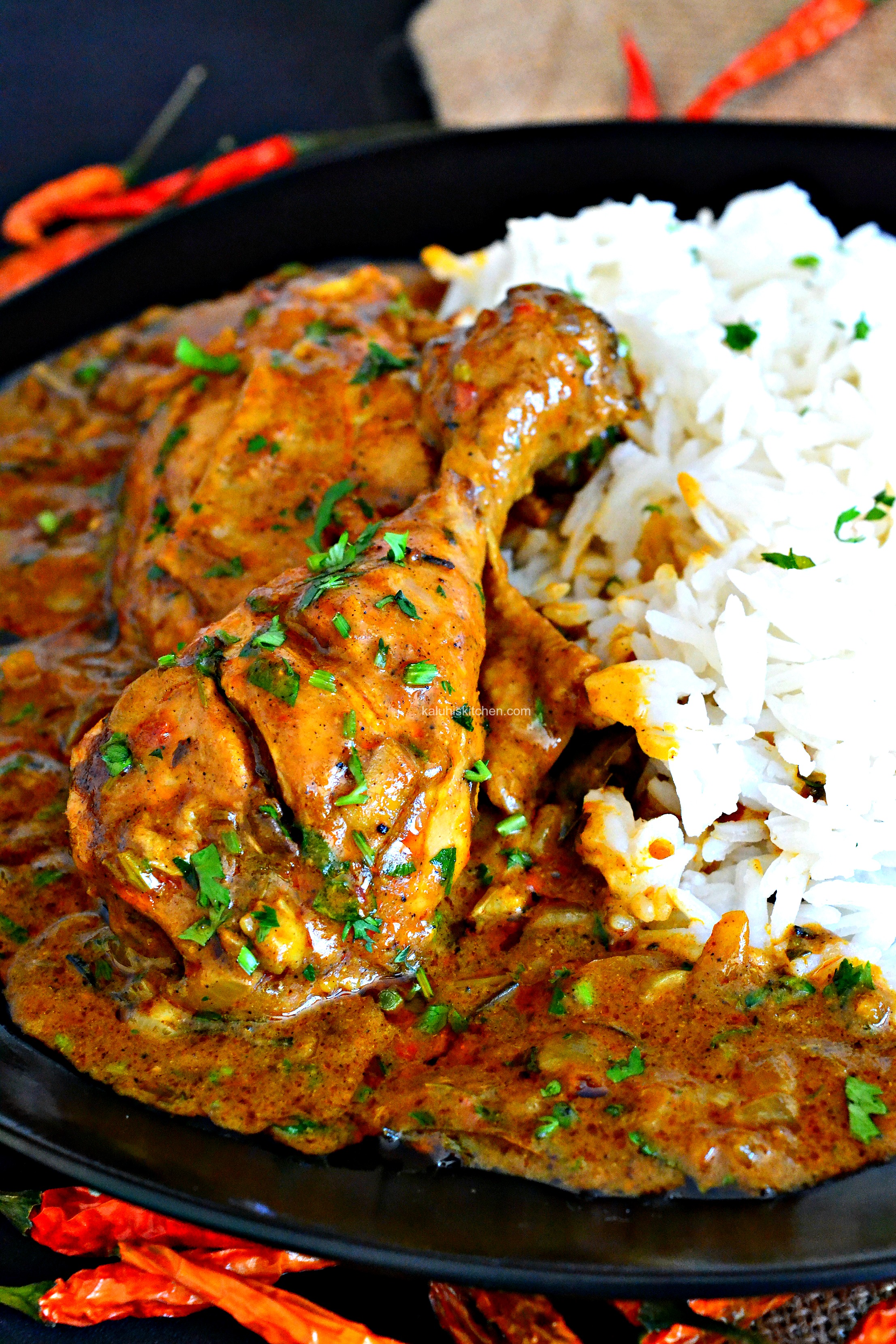 Don't you just want to take a bite? *licks screen then eats device*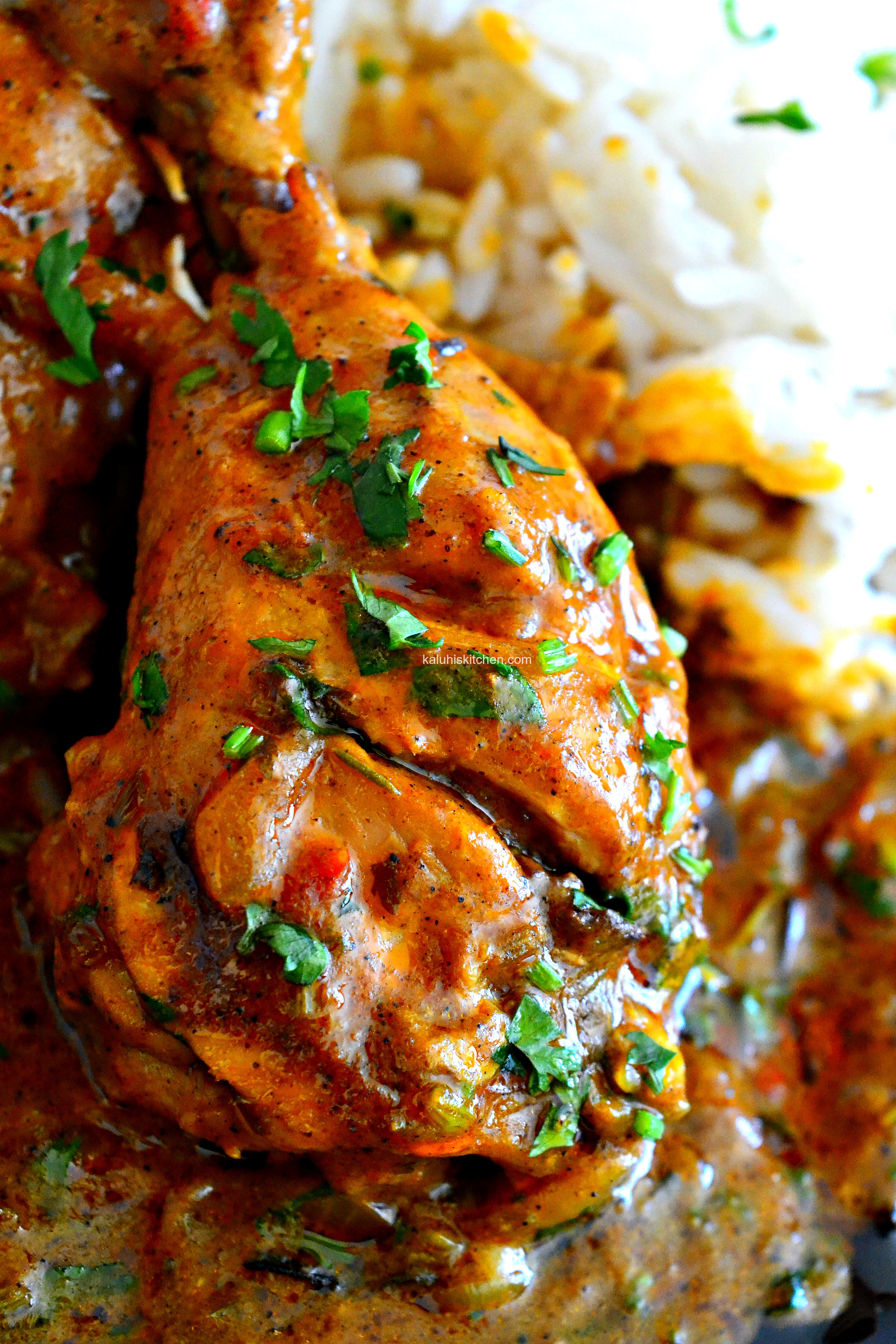 Cheers to delicious food and happy Wednesday!!
-K
---
Get your downloadable recipe here :))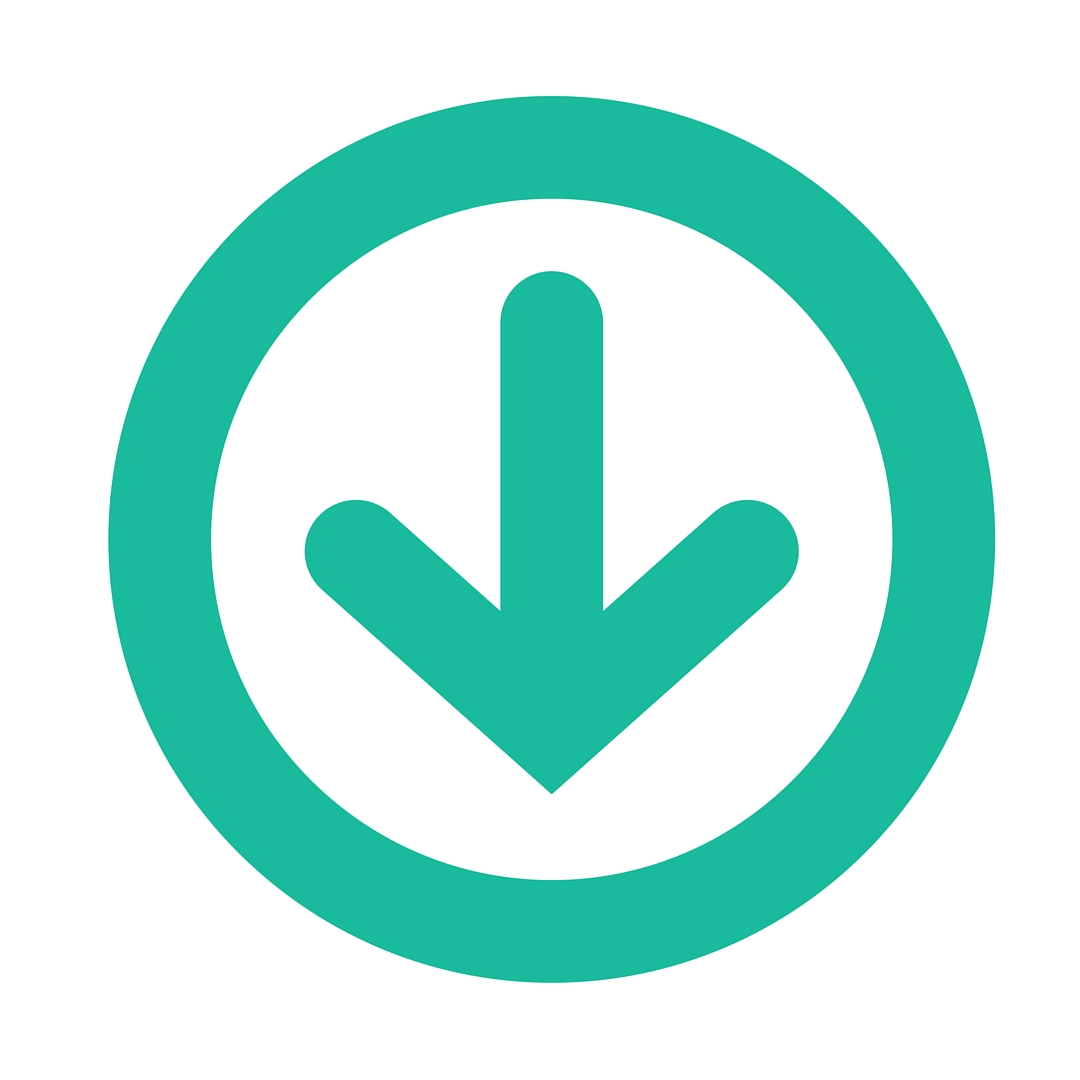 ---
All content and images are copyright protected by



Do not copy in part or whole without giving due credit.