Happy Wednesday my love bugs! Isn't this year going so fast? Or is it that the business of adult life makes it seem as though everything is rushing to anywhere? Here in Kenya the weather is cooling down and things are about to get super cosy! That only calls for all the cosiest of meals and drinks and a bit of spicy ones too to crank up the heat! Regardless of weather, I always have some pipilipi ya kukaanga in my fridge. It is the most perfect relish, that is super versatile too and I would love for you guys to lean into it's power, hence this post!
Pilipili ya kukaanga would roughly translate to cooked chili. It is a Kiswahili term and the relish itself is very common and enjoyed throughout our coastal regions. It is typically enjoyed with pilau, however I truly feel like it can go with nearly anything else. It is blazing hot, slightly zingy, mildly sweet and a glorious relish full of character you have to make a staple in your home!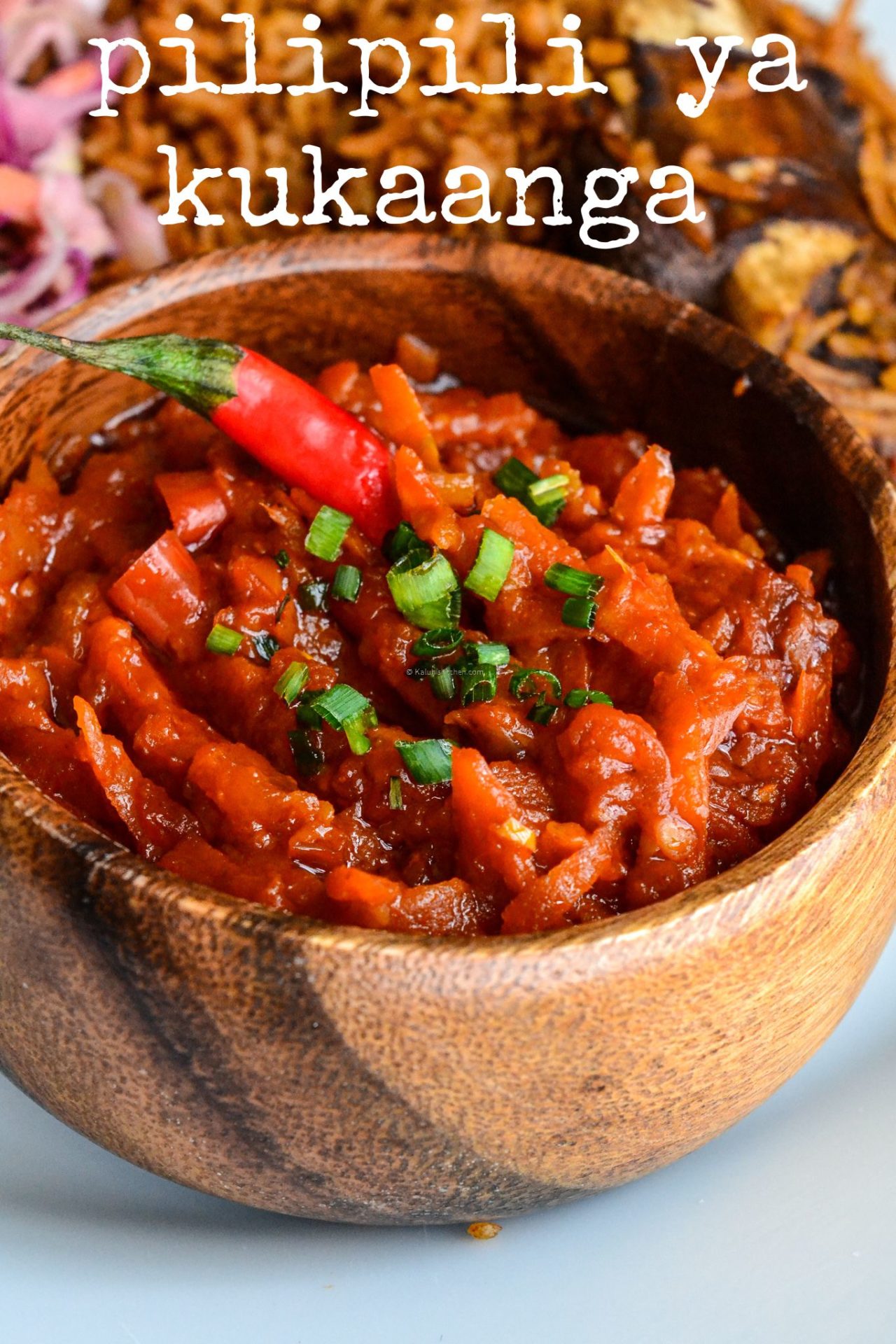 PREP TIME: 10 min    COOK TIME:  25 min       MAKES: 1 jar
Ingredients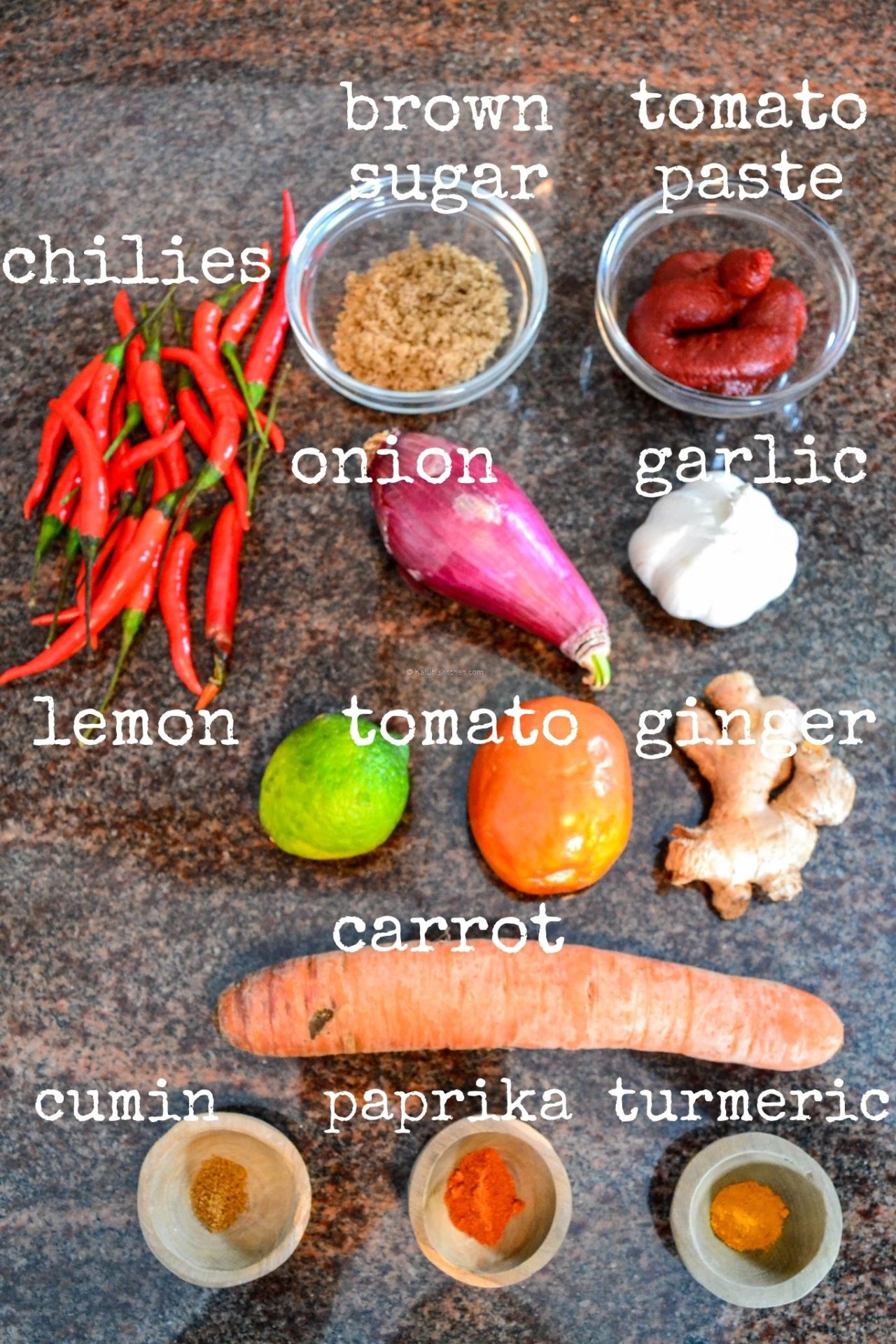 1 red onion
2 cloves of garlic
¼ thumb-sized ginger
6 bird's eye chili – chopped
1 tomato
1 ½ tablespoon of tomato paste
½ teaspoon of paprika
½ teaspoon or turmeric
¼ teaspoon of cumin
1 small carrot,  grated
½ lemon, juiced
1 tablespoon of brown sugar
Method
The main characteristic and flavor note of the pilipili ya kukaanga is heat. It simply cannot qualify as a pilipili ya kukaanga without being blazing hot. Certainly, you can adjust the heat according to the level you are most comfortable with, but the heat has to be there.
For this recipe, I went with bird's eye chili. They are the most common in this country and you can get a handful for 10 shillings at Mama Mboga. They are small, they are thin, but these babies are lethal wueh! I love them so much!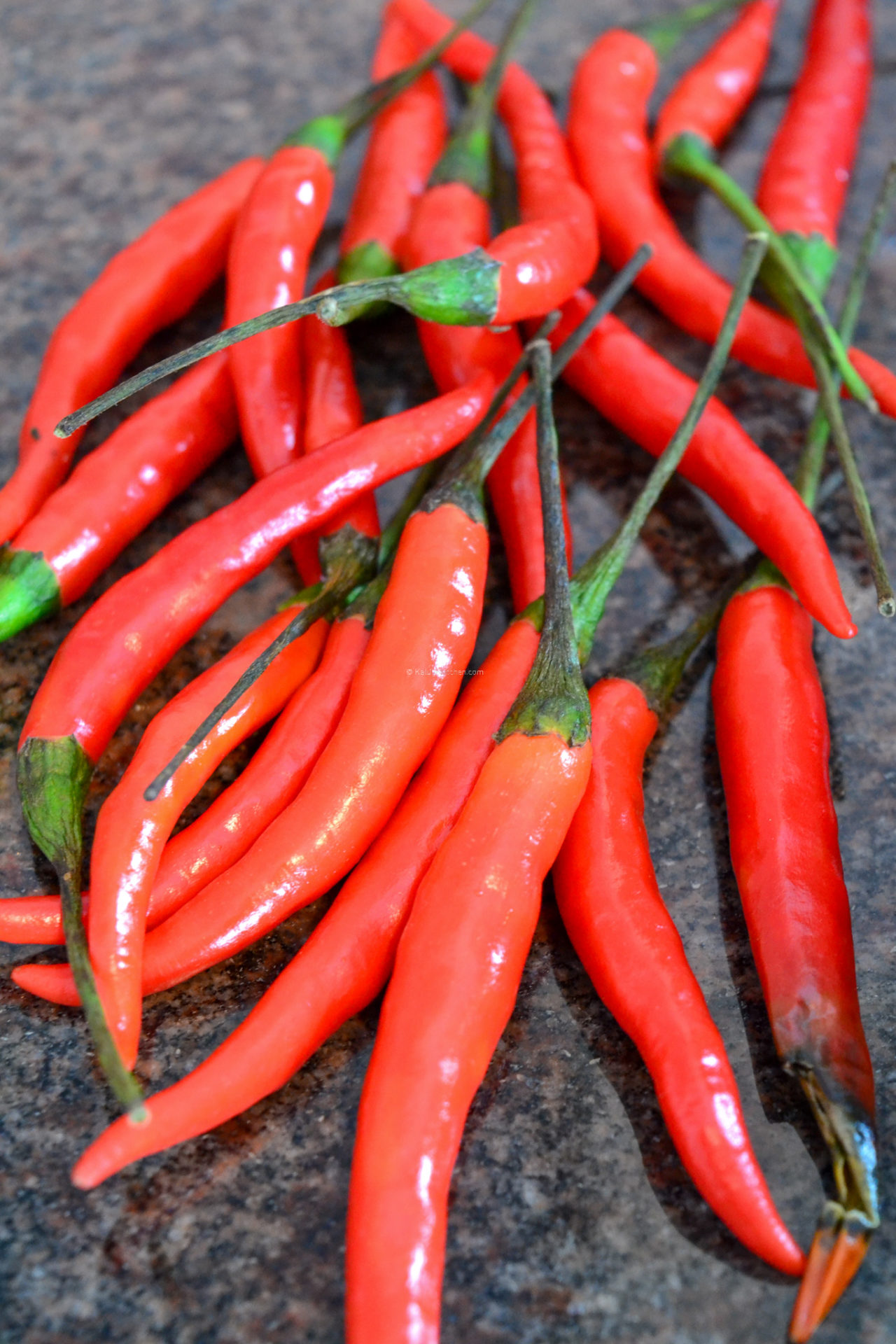 You can use any other chili variety (jalapeno, shishito, scotch bonnet, serrano, tomb stone ghost, jamaican hot chocolate, habanero etc) for this. Can one use chili flakes for their pilipili ya kukaanga? Yes. It will introduce heat, however fresh chillies are certainly much better.
Now, let's make some pilipili ya kukaanga!
To your sufuria that has some oil and salt, add in the red onion, your chopped chillies, ginger, garlic and sautee until softened and fragrant. I love the warmth of the garlic and ginger as part of the base ingredients of the pilipili ya kukaanga as they beautifully bring out the beauty of the chili.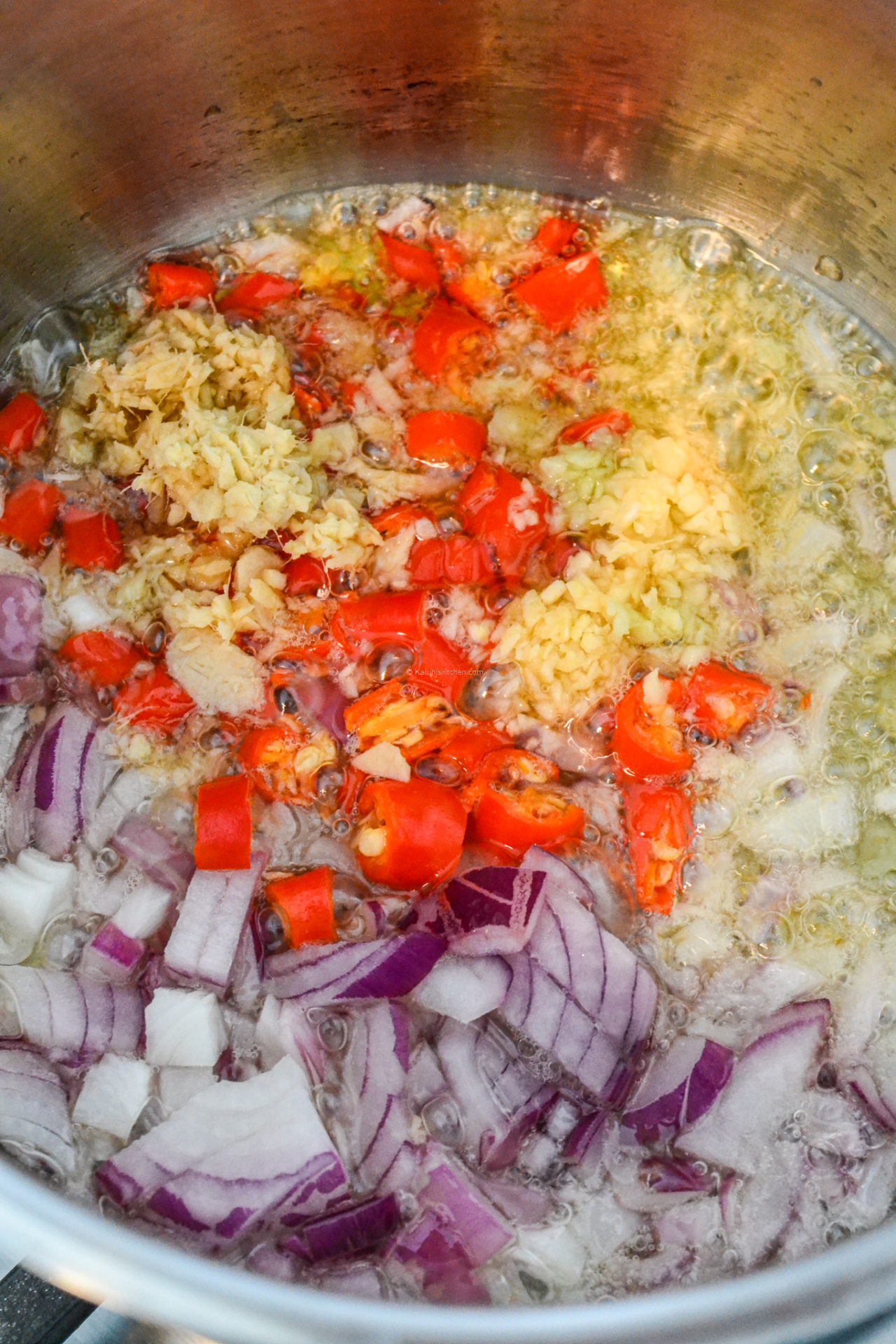 Add in the tomatoes, tomato paste and the spices. The spices really have to cook down so do not rush the process. Add 1/4 cup of hot water/stock to facilitate this.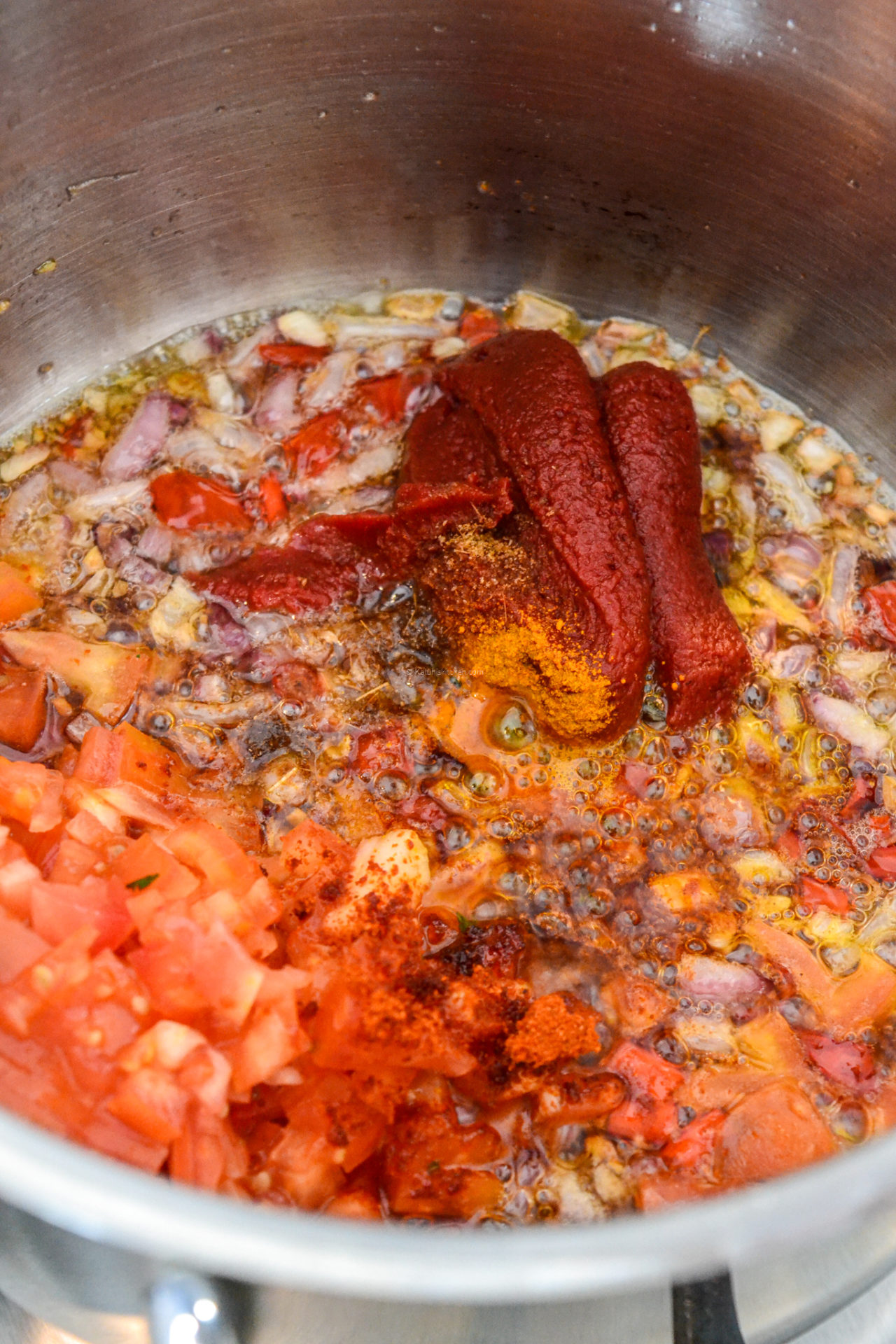 I use both tomatoes and tomato paste because the tomato paste in particular will introduce the loveliest thickness and deep rich color. You can leave it out, but that will come at the expense of the aforementioned qualities. I would advice that you include it without fail.
Once the tomatoes have completely cooked down and the spices melded, we proceed to the next step. The consistency is thick and very viscous, which you can see at 4.54.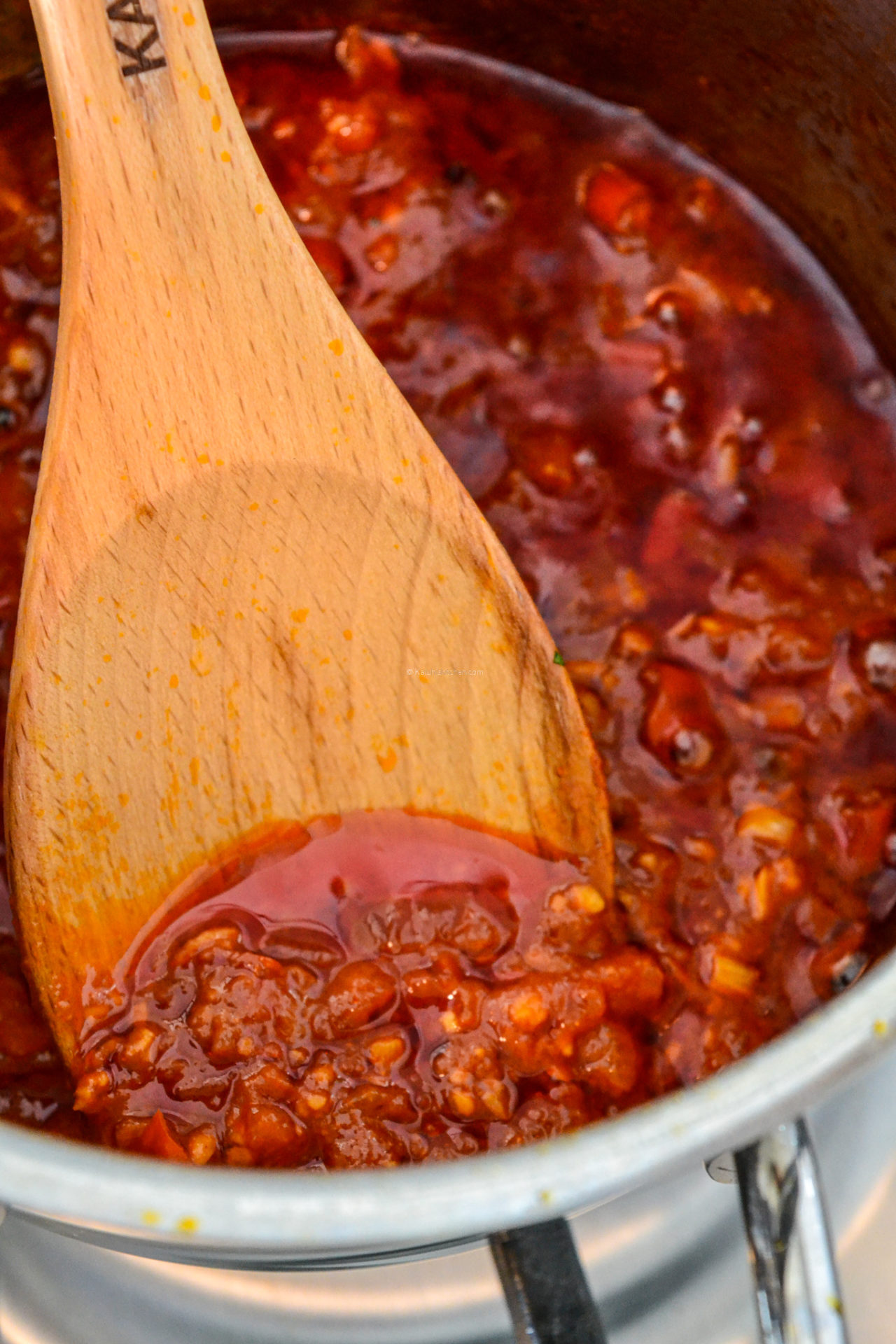 After about 10 minutes, add in the grated carrots, the brown sugar and the lemon juice.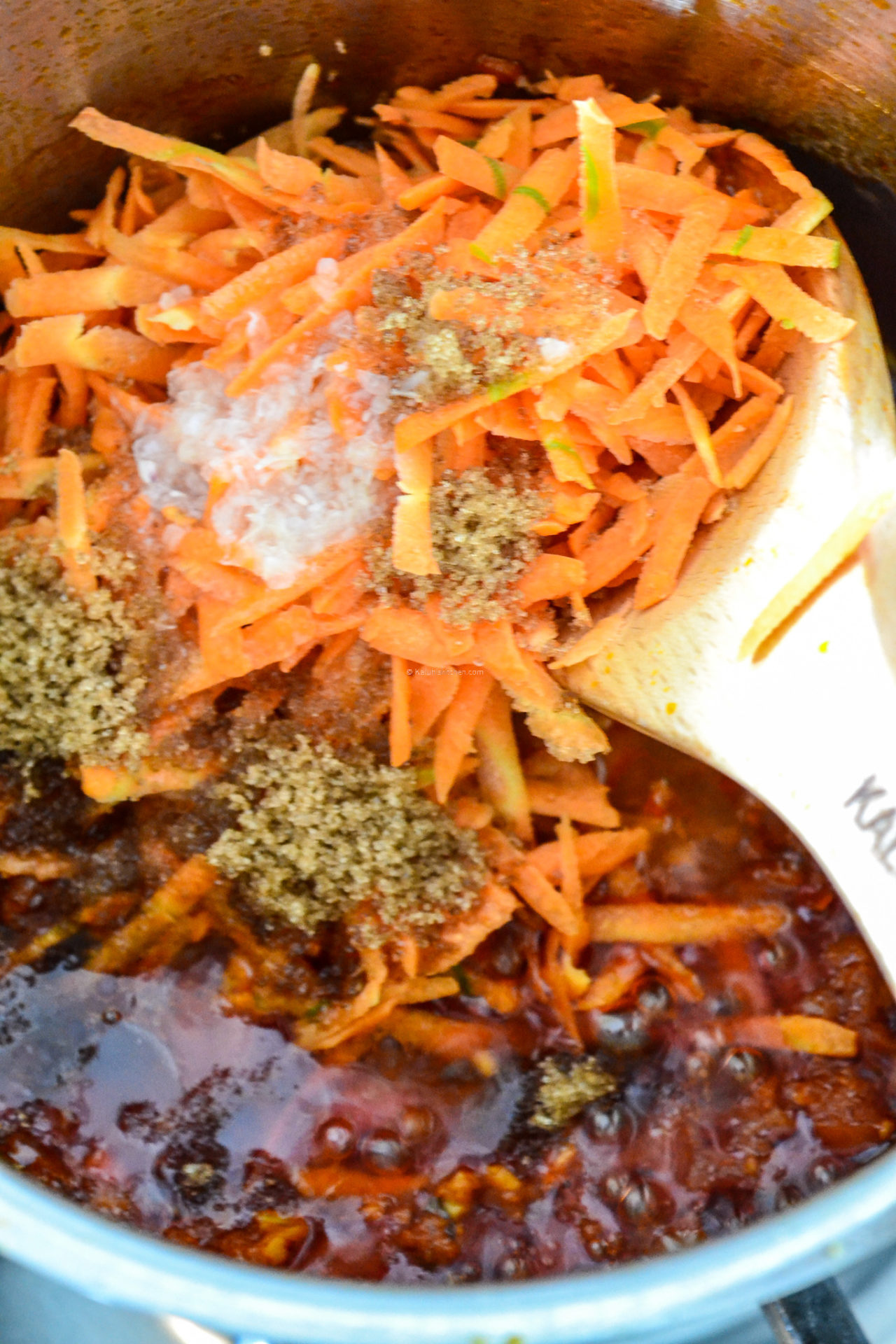 The carrots make the pilipili ya kukaanga hold a much fuller body. I love love love having them as part of the pilipili. I also grate mine as opposed to chopping them as this allows for a much smoother scoop. If you choose to chop and not grate, the carrots will have to be introduced at the very beginning with the onions and time taken to cook adjusted upwards to accommodate for the larger carrots. The choice of how you would have your carrots of entirely yours, but I would recommend grating them.
Ideally the carrot quantity should not exceed the tomato base. The tomatoes should completely engulf them.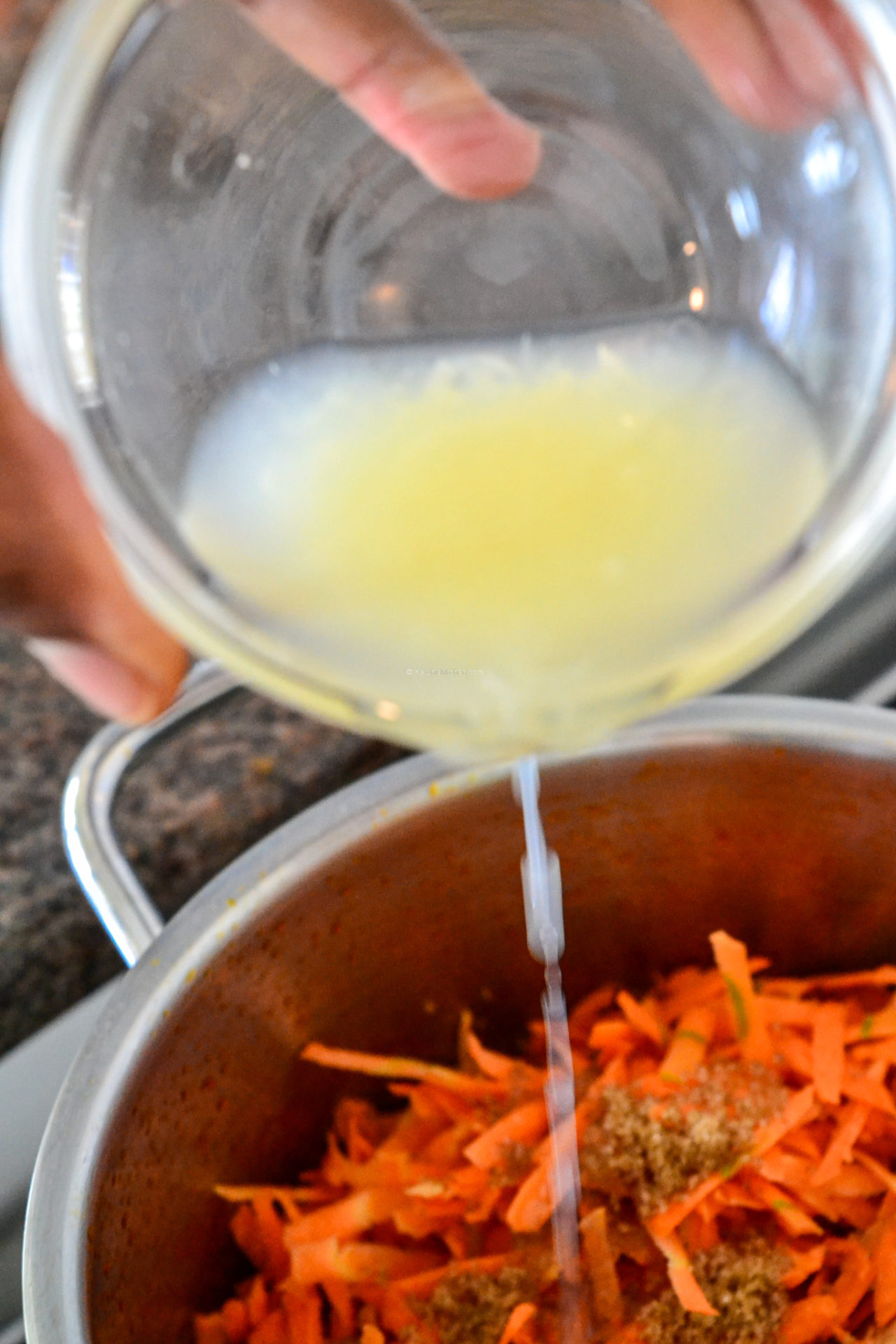 The lemon juice is also very important to this as it introduces a beautiful zing to this. You can introduce acidity via any other element (ukwaju juice, limes etc) but some acidity makes the condiment so beautiful to have. The brown sugar introduces a touch of sweetness and mellows out the kick of the chillies.
Add ¼ cup of hot water and let this sautee on medium high until nice and thick. Go easy on the water babe, don't go wild as your condiment must be thicccc.  This thickening will take about 10-12 minutes, mix as needed.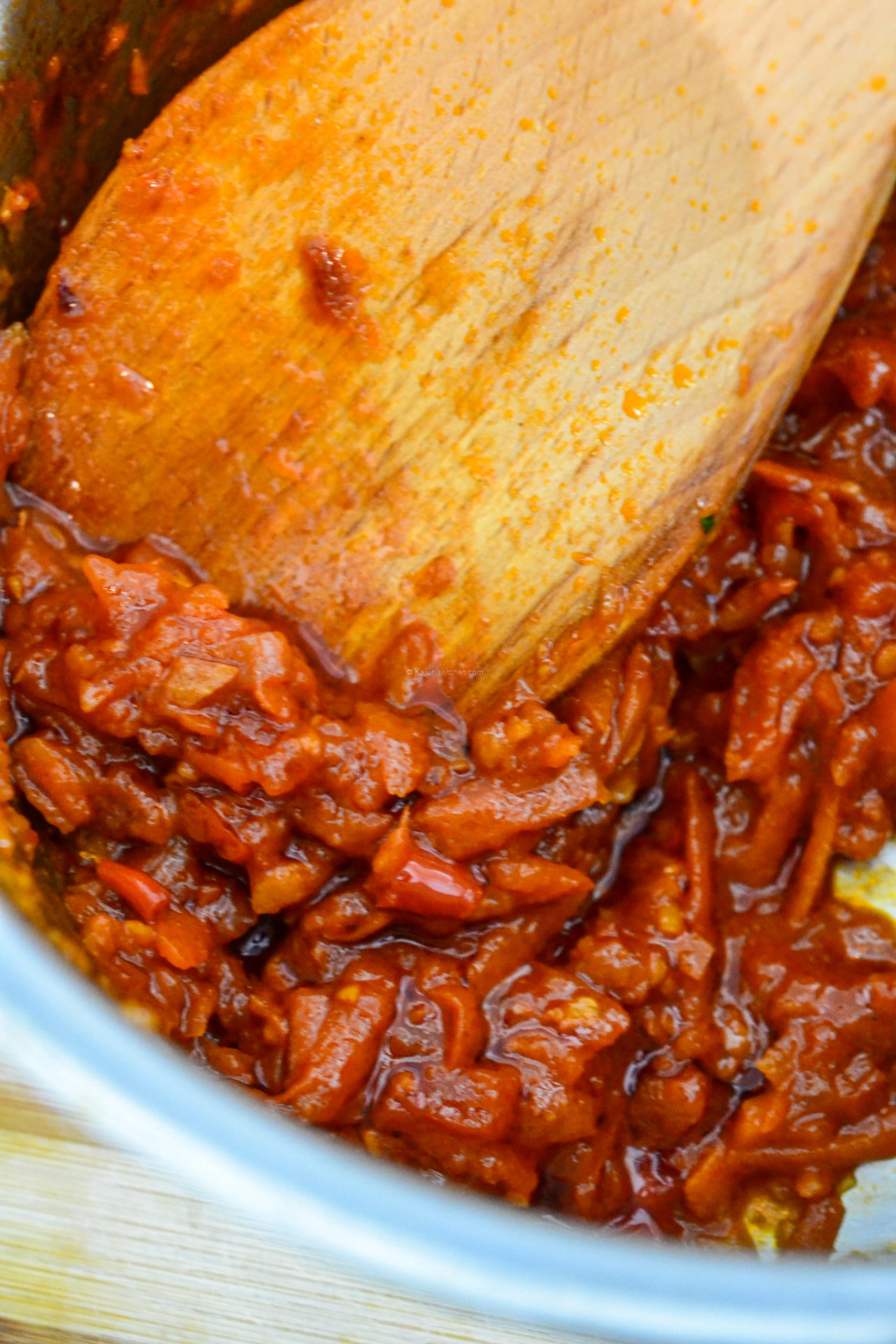 Once done, serve.
I served mine as it would be traditionally – with pilau- and with a slaw. And baby this was super delicious!!! The pilau I served on this day was cooked exactly how I shared in this post, only difference was I did not add potatoes this time round.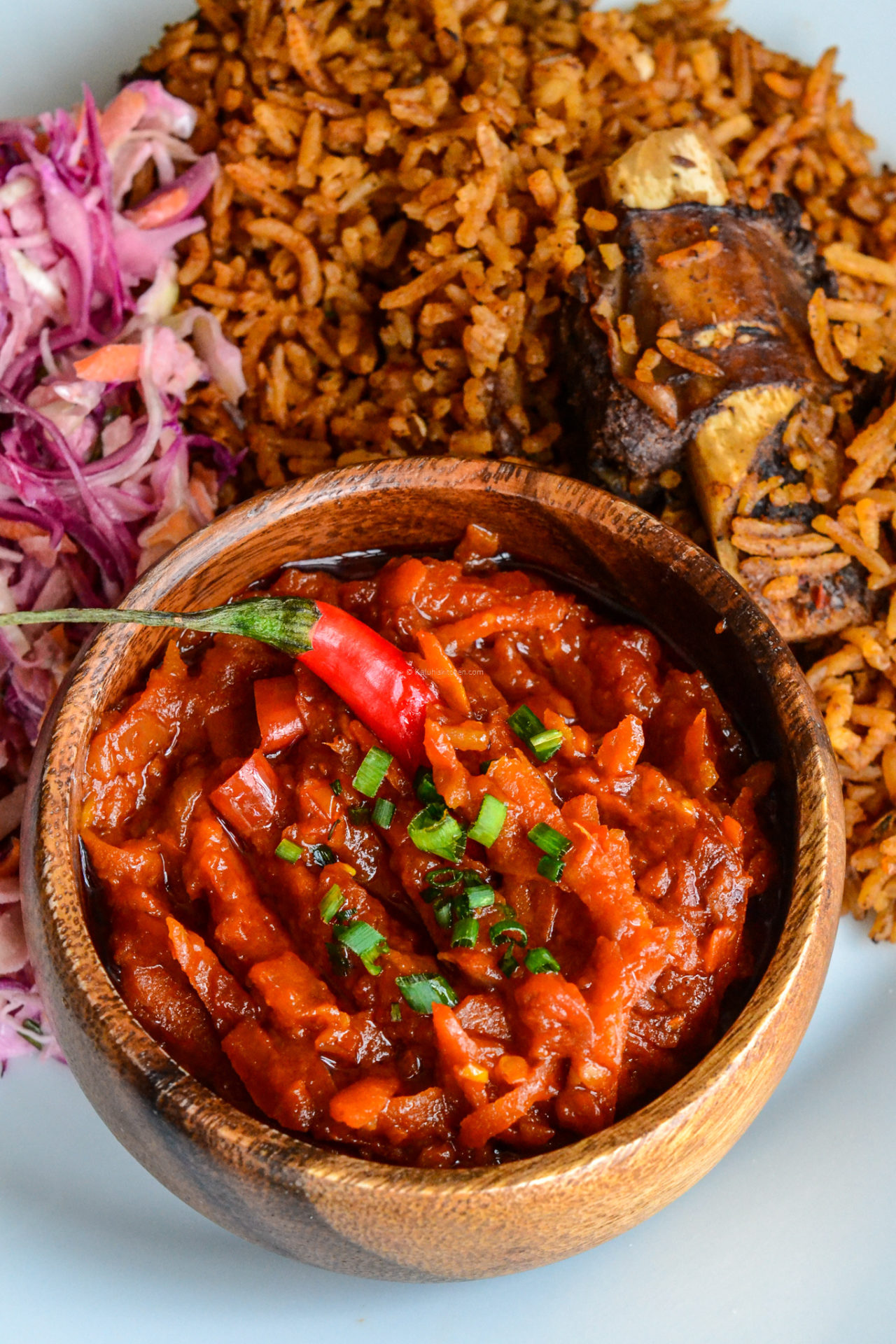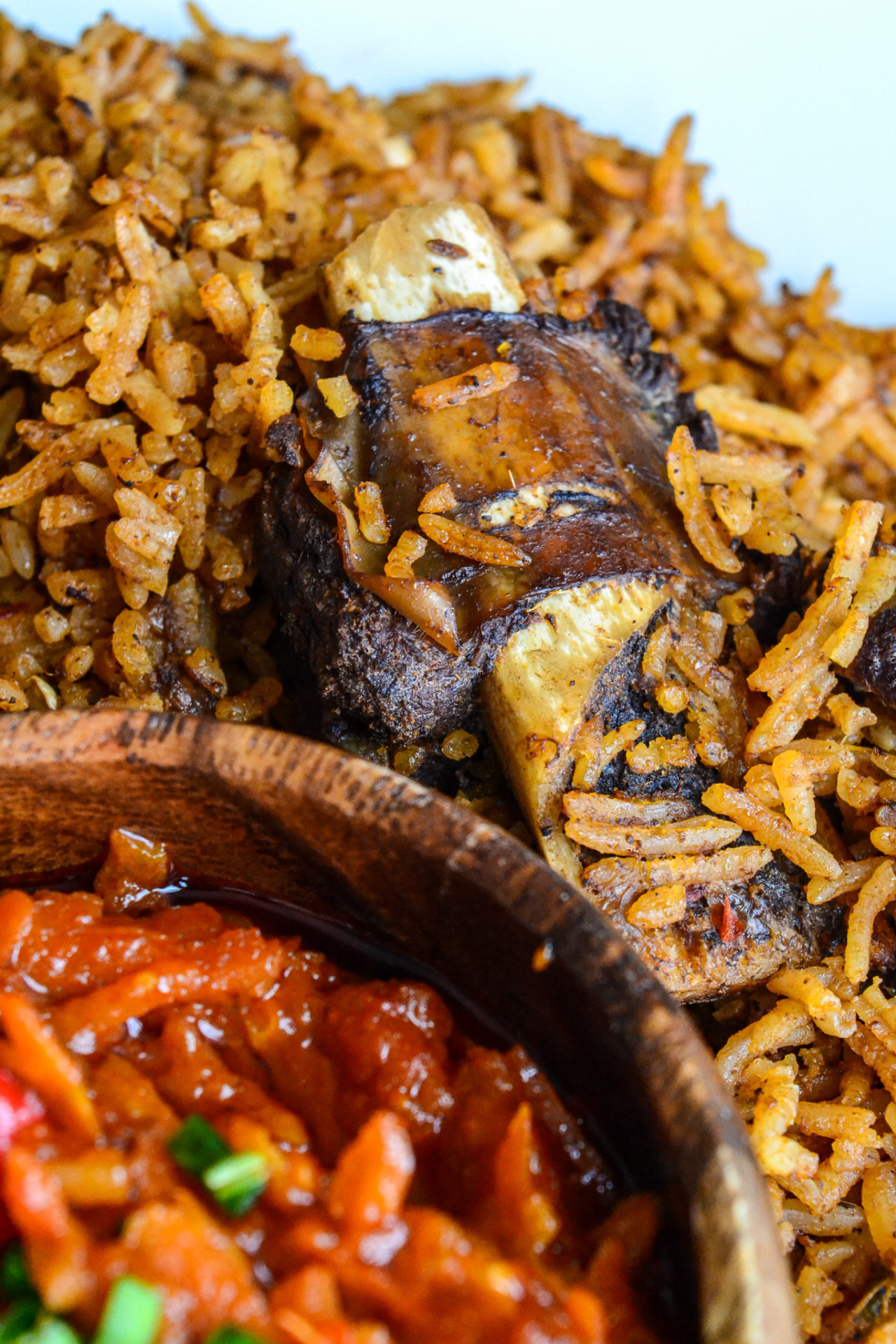 I love love how the heat of the pilipili paired well with that of the pilau. The mild sweetness mellowed out the blazing heat and the zing of the lemon juice introduces the most beautiful zestiness!
Pilipili ya kukaanga is super hot, and a little goes a long way. This recipe makes a jar and it can be stored refrigerated 2-5 weeks depending on how fast you consume it.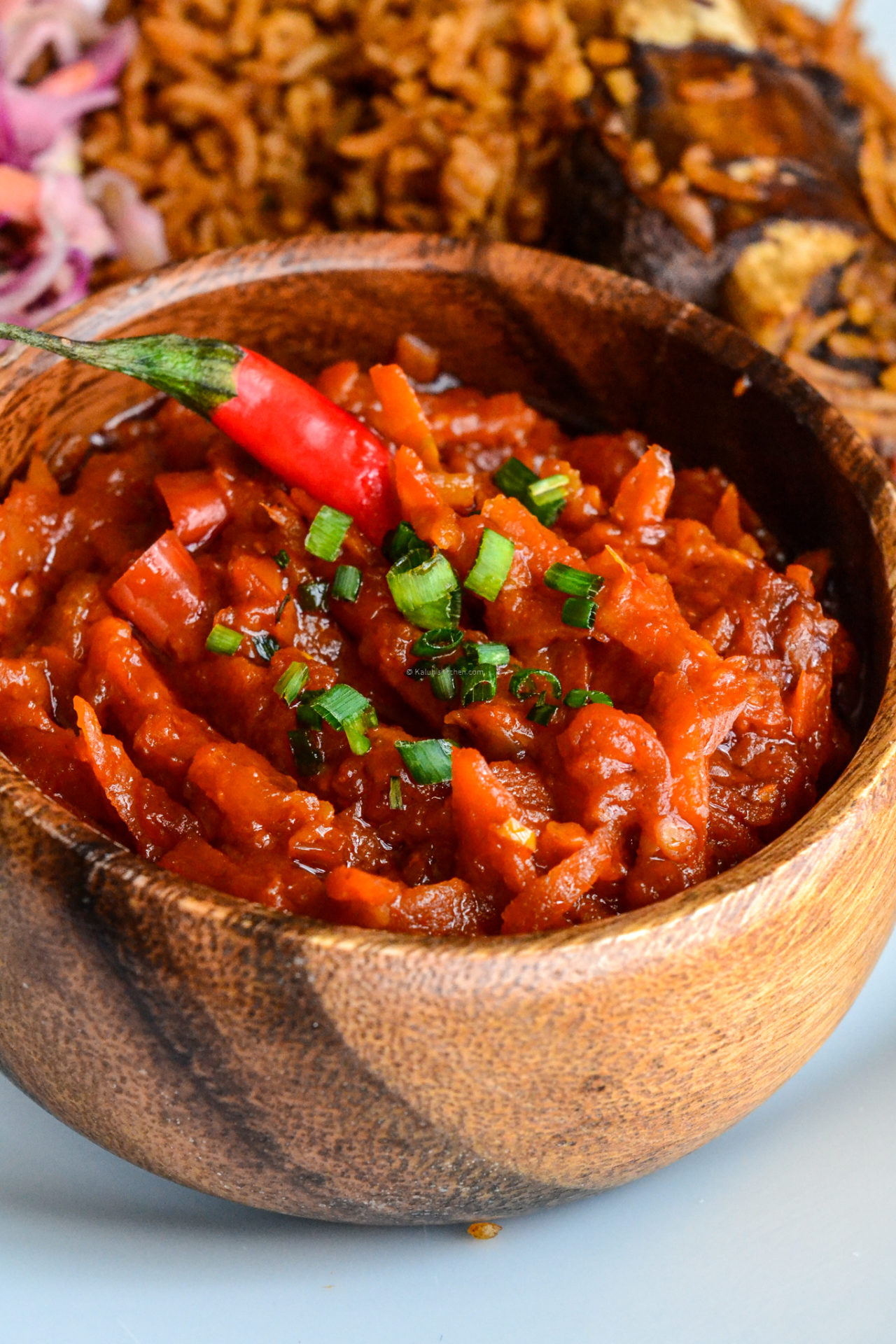 Off the top of my head, besides pilau, you can serve it with any choma (kuku choma, mbuzi choma etc), it can make an excellent side to sweet sticky pork ribs, it can go well as a toping to your bean stew or ndengu, it can be slathered in your hotdogs and in your burgers… truly goes with anything. Be flexible and allow yourself to enjoy your pilipili ya kukaanga with the wide spectrum of foods we have!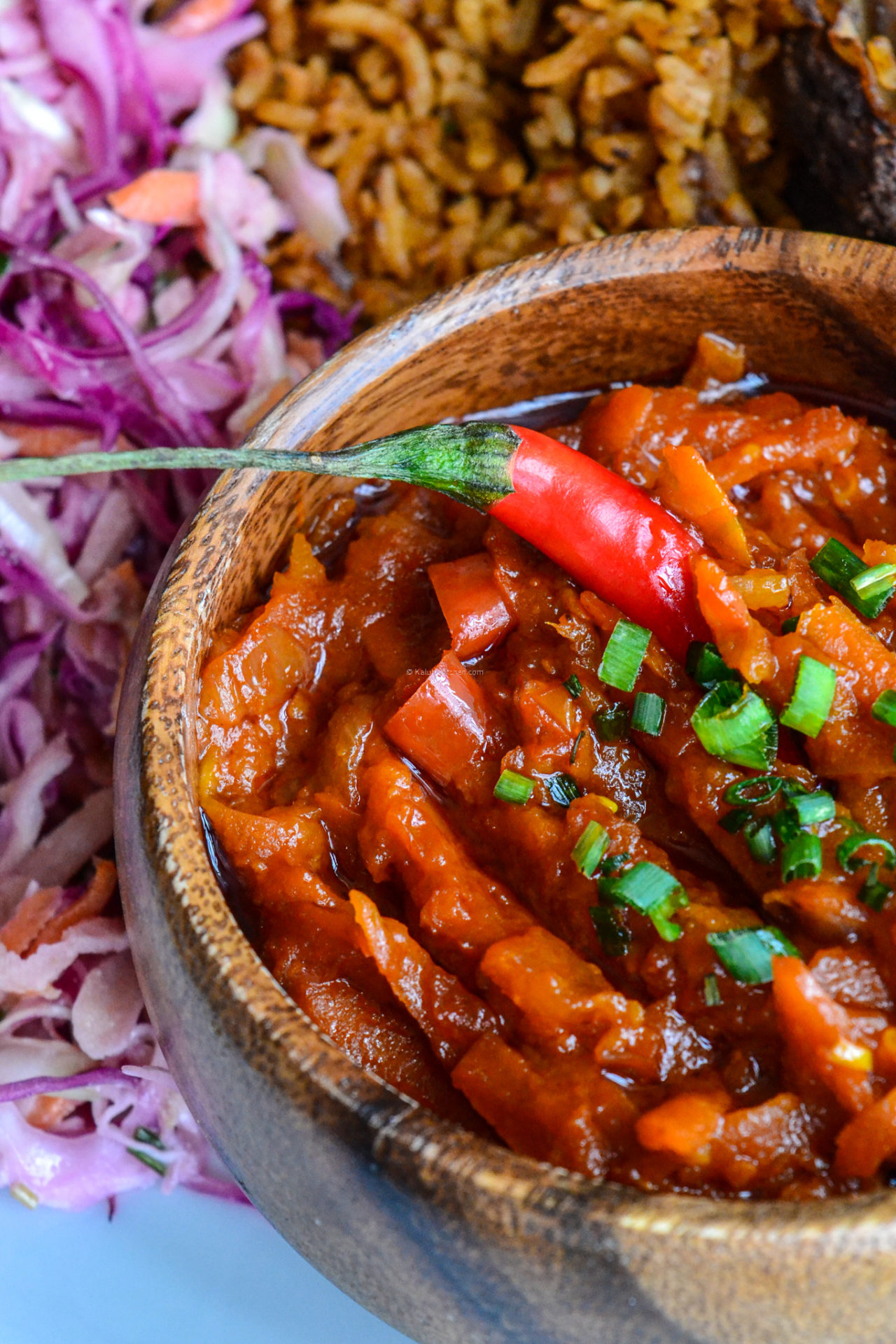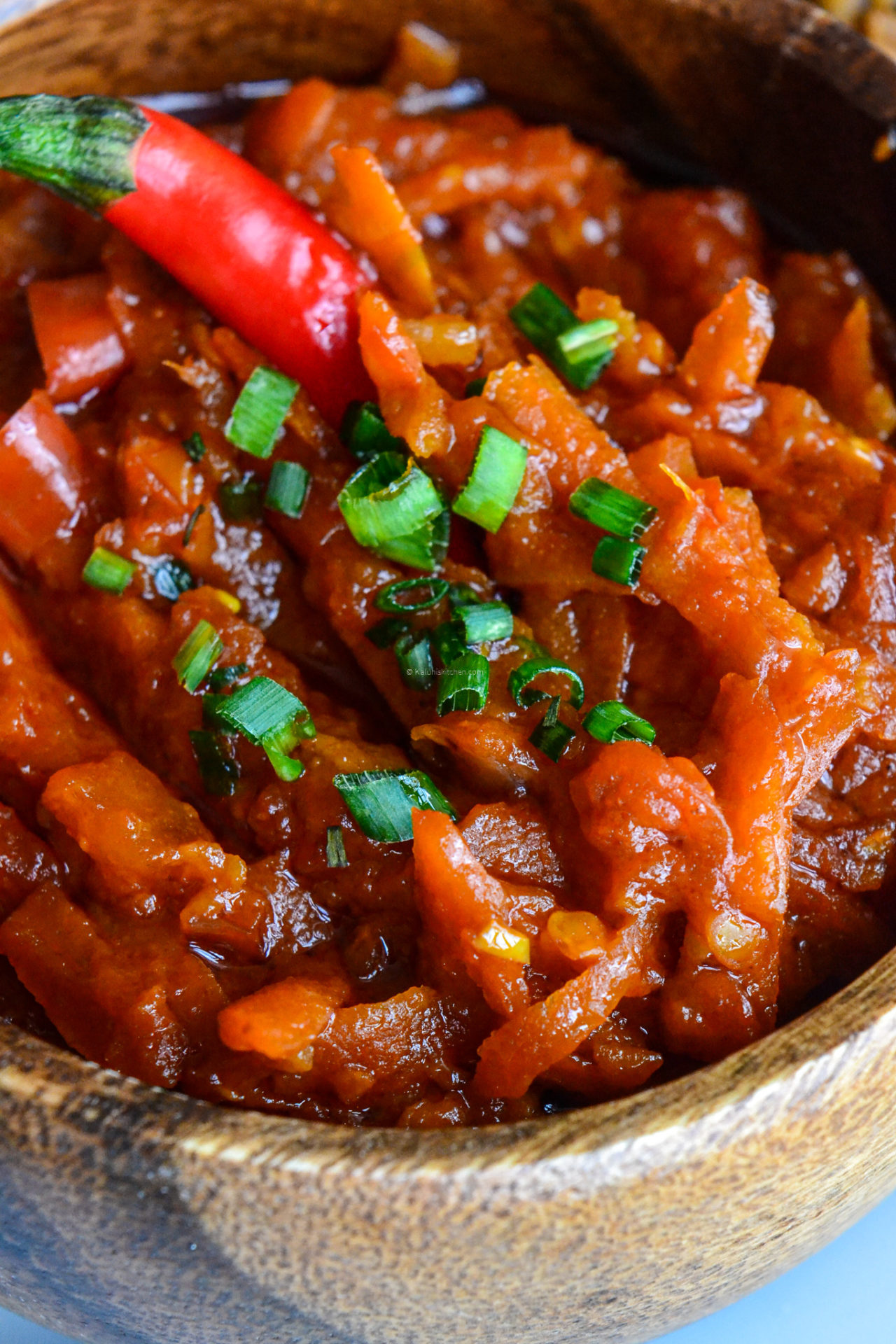 Care for a bite?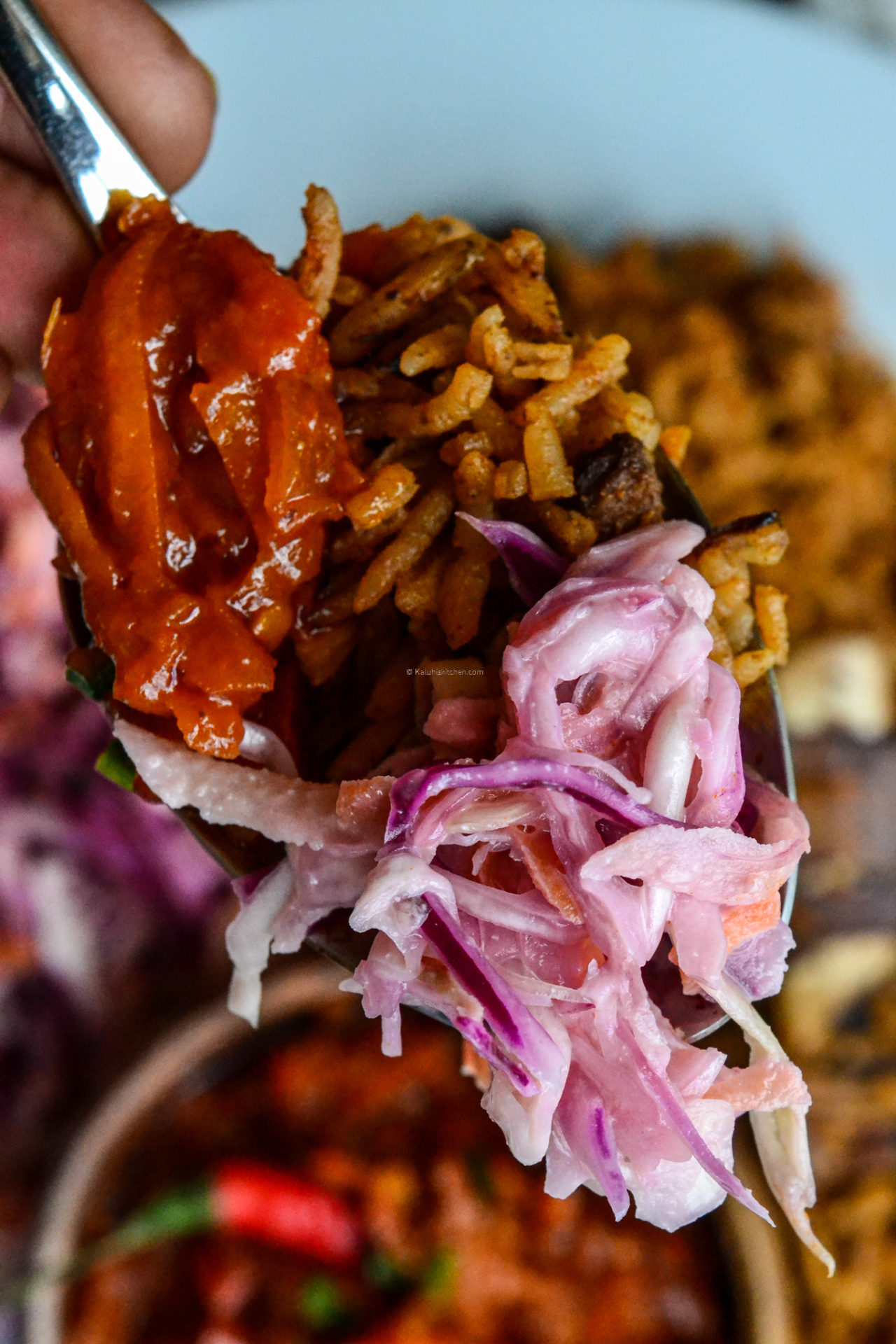 I am truly excited to see you guys try this out!! As always, there is a complimentary YouTube video for this blog and I would love if you would come and watch. If you are yet to subscribe, please do, our growing community would love to have you!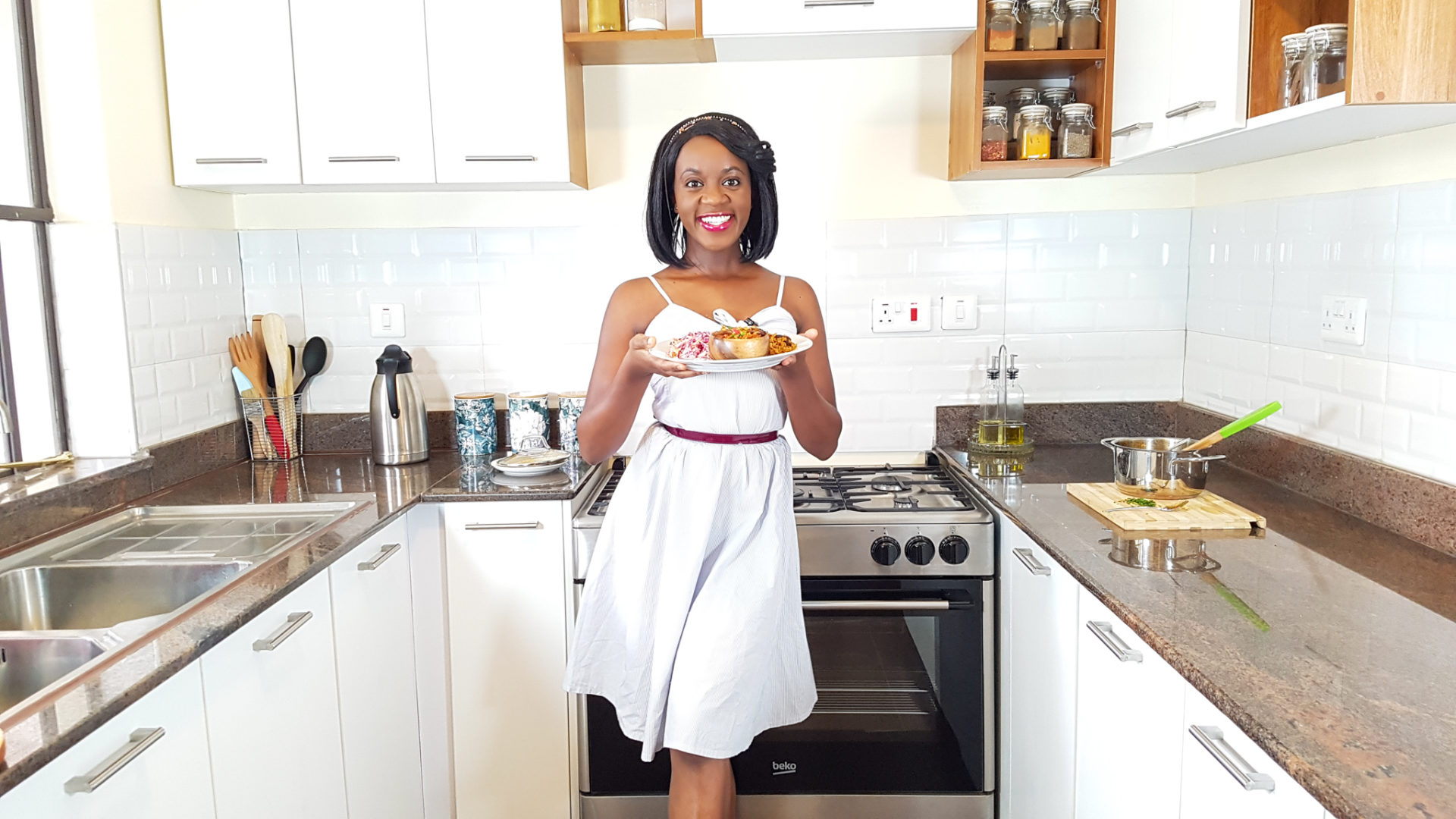 All my love!
-K
---
Get your downloadable recipe here :))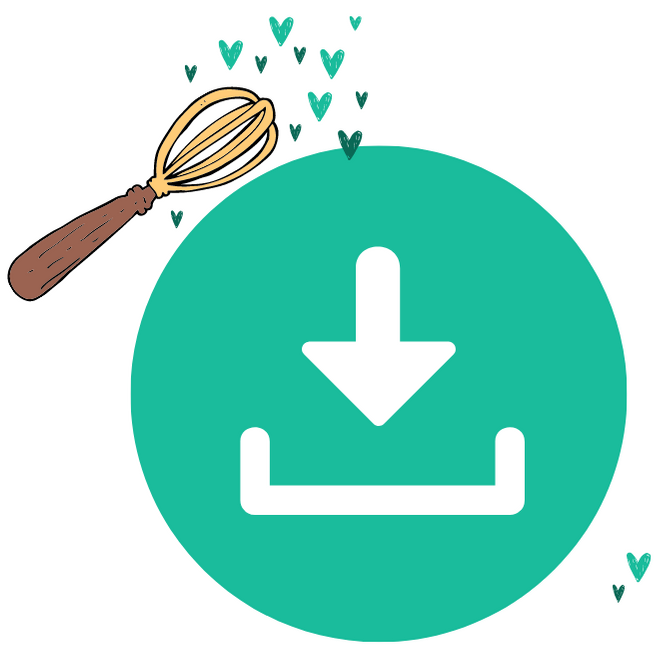 ---
All content and images are copyright protected by



Do not copy in part or whole without giving due credit.
---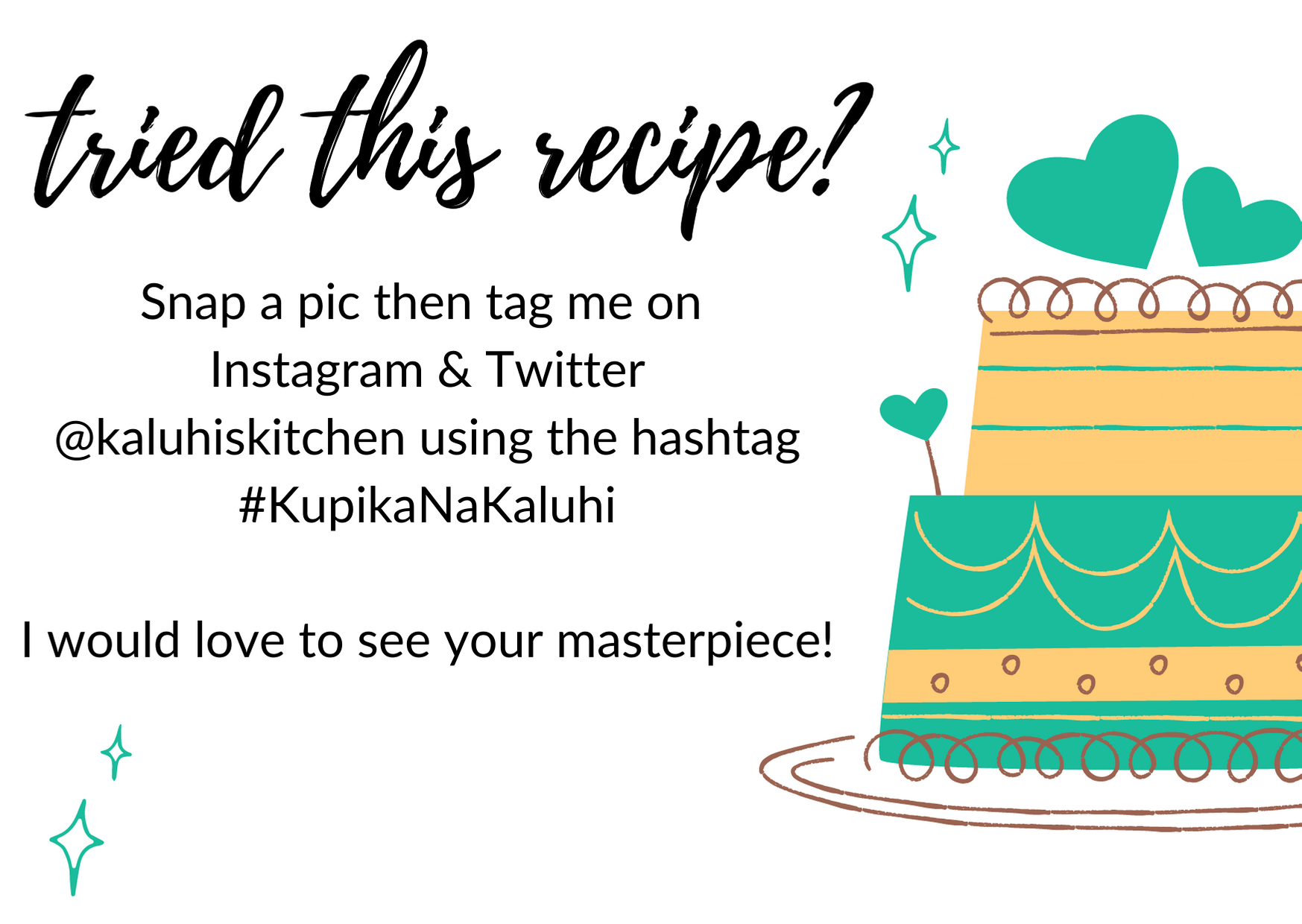 ---