One of the most comforting smells to date is the same one that filled mum's kitchen- starchy steam rising out of a sufuria of pishori rice. As we grew older and started helping out in the preparation of our meals, my mum always insisted on two things: Rice should never be sticky and it should always have some oil and salt. Second to ugali, rice is almost always present in the Adagala household. Besides pilau, we use rice that is already cooked to make sweet corn fried rice. It is not only delicious, but it makes a statement and it can be made in less than an hour. So anytime you have impromptu guests visiting your home, surprise them with this delectable rice dish!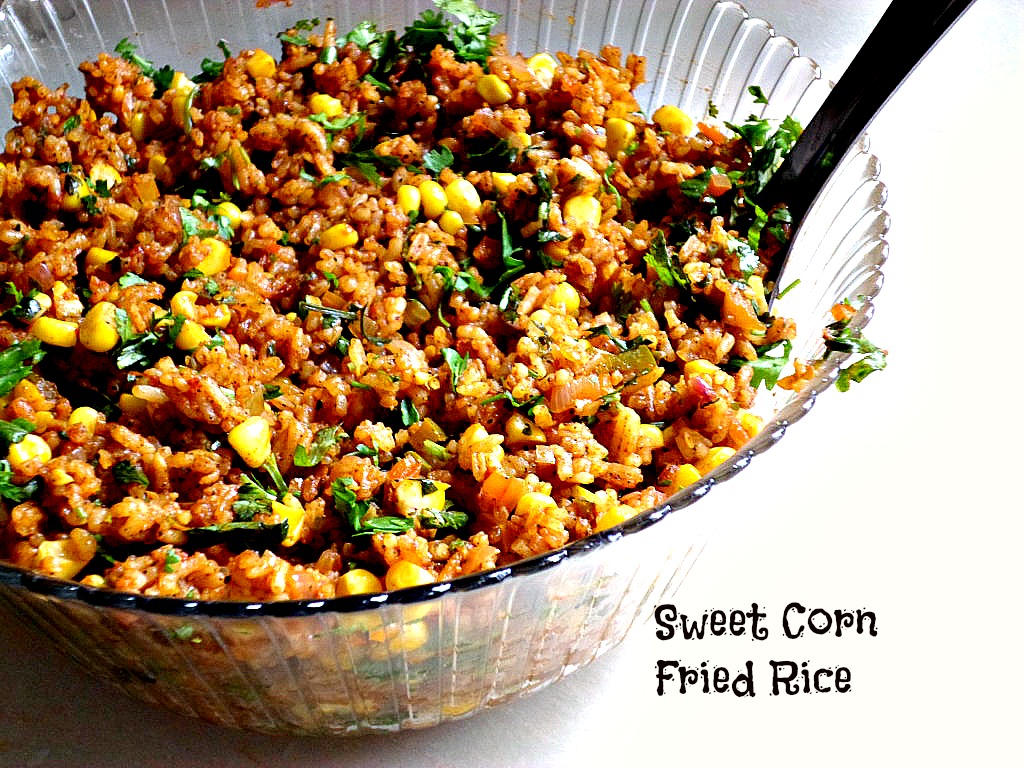 The entire dish took me an hour inclusive of the preparation of the ingredients. Isn't that fantastic?
I shared a photo of this meal a while back on facebook and because many people liked it, I thought it would be nice to share the recipe with you. This is what you will need: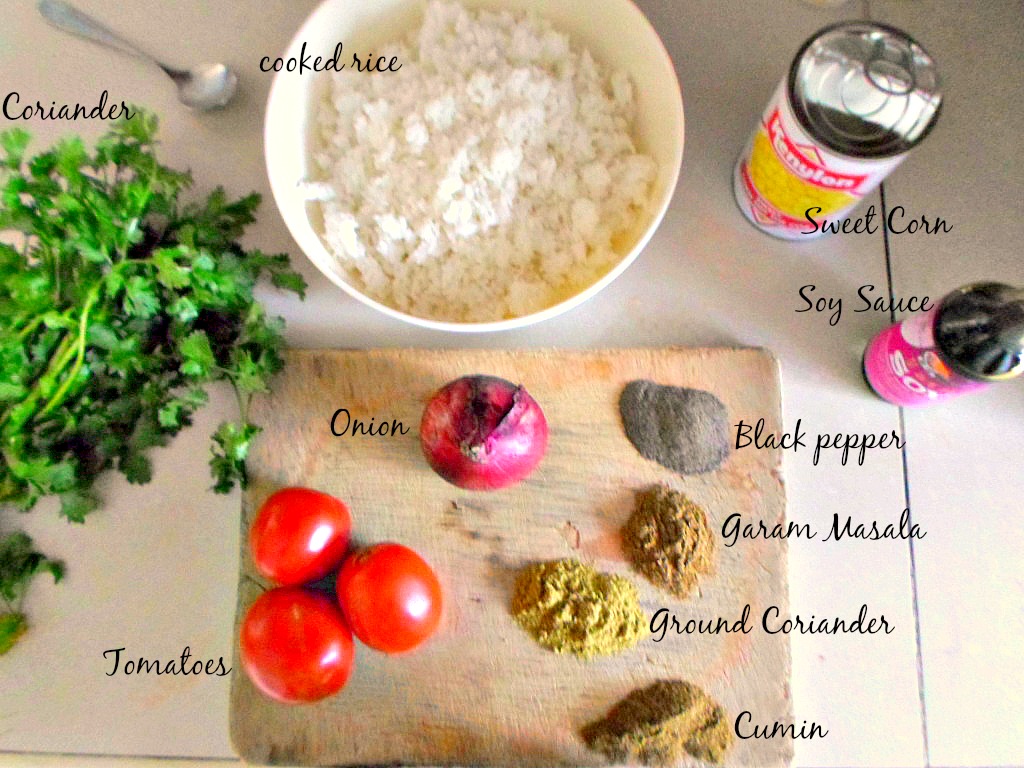 1 finely chopped red onion
3 grated tomatoes
1 tablespoon of black pepper
1 tablespoon of garam masala
1 tablespoon of ground coriander
1 tablespoon of ground cumin
2 tablespoon of soy sauce
One can of sweet corn
Finely chopped coriander
3 cups of cooked rice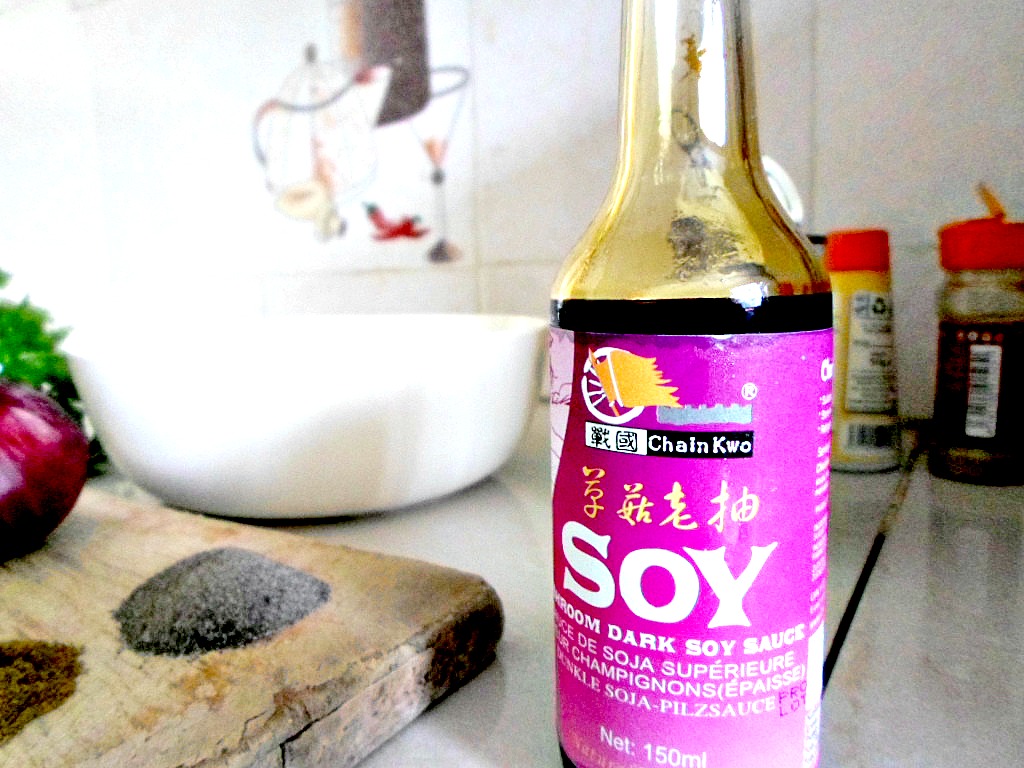 I used mushroom dark soy sauce for this rice. This one costs only 100 shillings (approx $1.20) and I believe that will not cause such a huge hole in your pocket. This just goes to prove you do not have to rob a bank, sell your kidneys or skin a unicorn in order to make something different and tasty. Soy sauce is made from fermented soy beans, water and a variety of other roasted grains. Besides adding the beautiful brown color seen in this rice, it adds a rich earthy flavor to the rice making it even more delicious.
Lets now go step by step for this dish 🙂
---
Put the finely chopped red onions in a sufuria with your vegetable oil and saute until they become soft. I found some red bell pepper in the fridge so i decided to chop them up and add them to the onions. You do not need to have them though, I just thought the introduction of color and flavor  would be magical!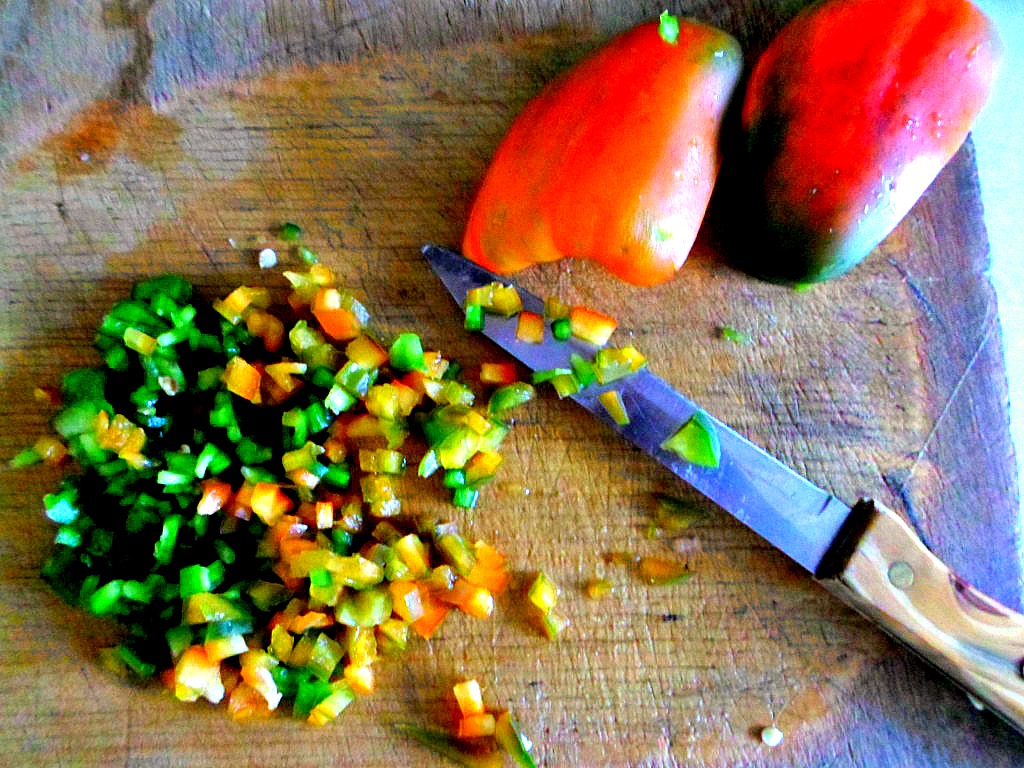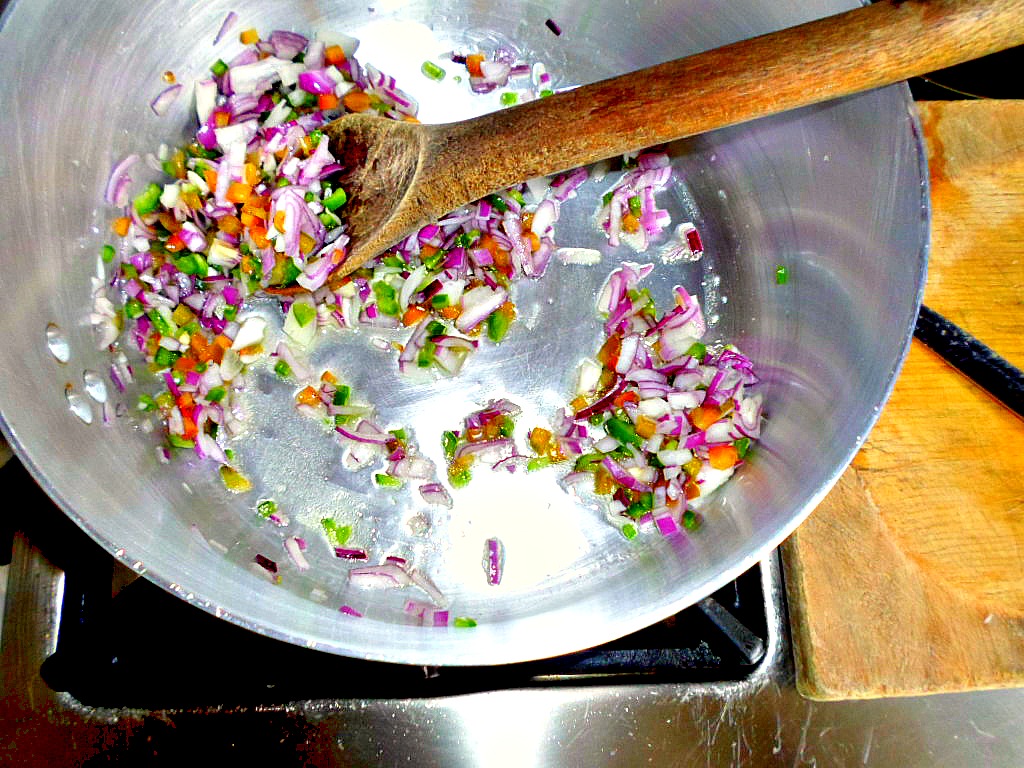 Doesn't the red onion and the red bell pepper look amazing together?
Am I the only one who wonders why they are called red onions instead of purple onions???? Why was a color blind person allowed to name vegetables, using color? I mean, they are purple aren't they? LOL! We need to research more on the choice of that name. Moving on……
Next add your grated tomatoes and let  them stay on the heat for around three minutes and keep mixing them. If you have tomato puree, you can add it at this point.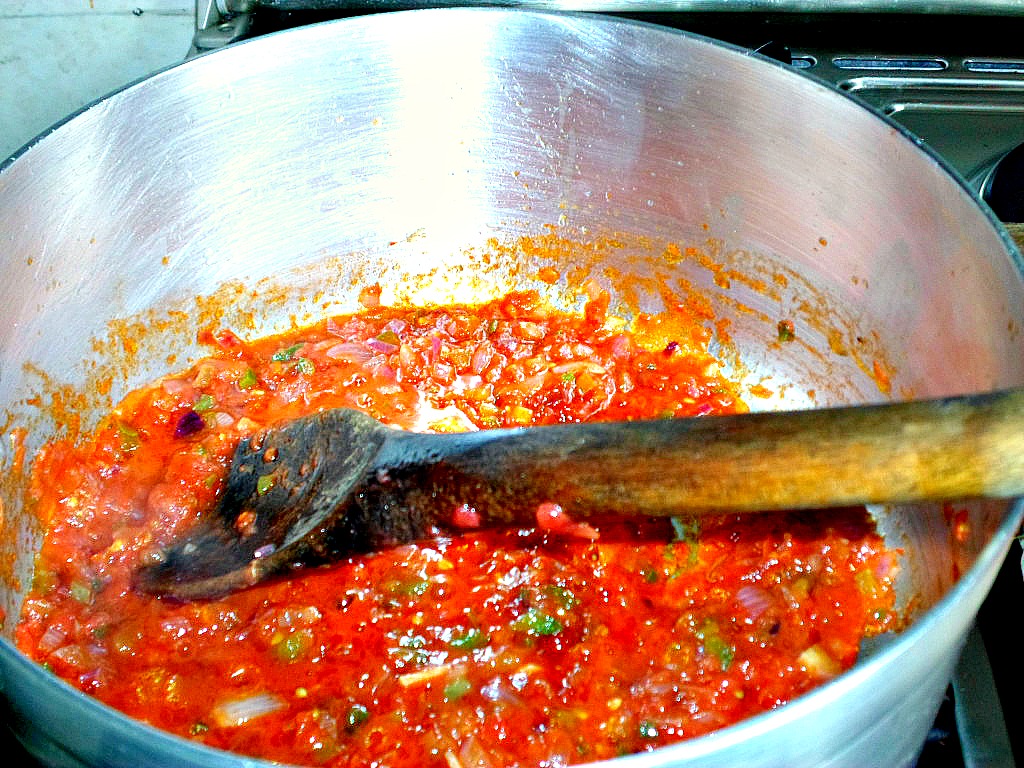 Follow this with all the spices. You may add more salt if you feel you need more, However i did not add any more because the rice that i used was already salted.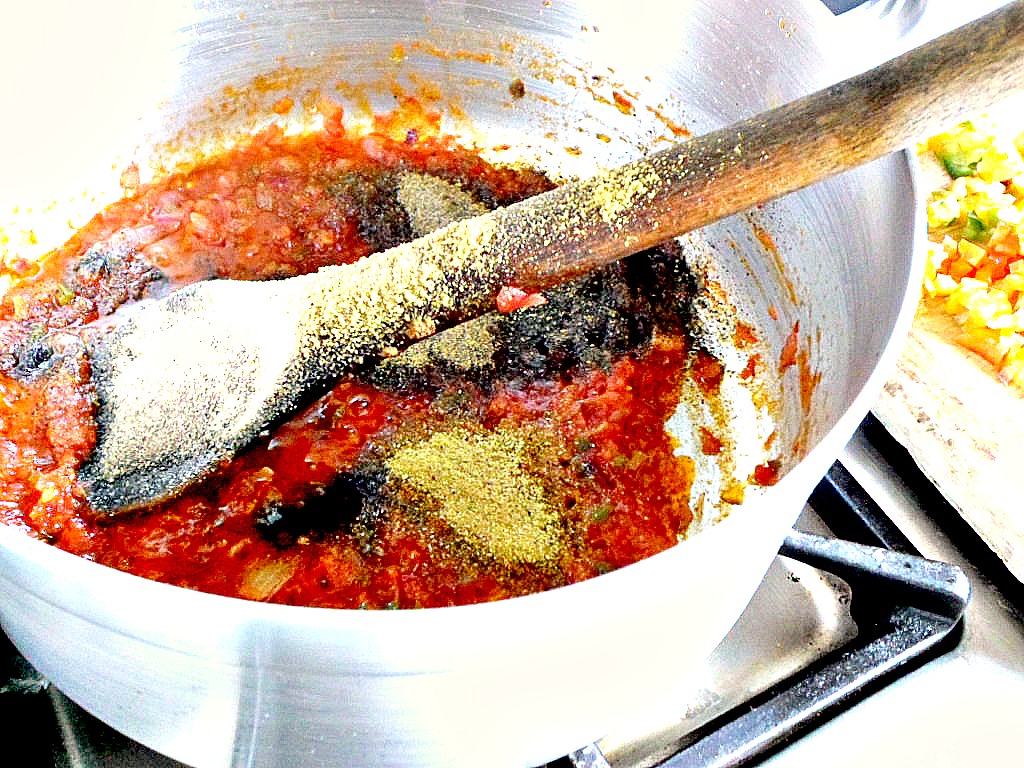 Mix everything and let all the flavors blend. This may take around 2 minutes. There after, add the cooked rice into the sufuria. Then, add two table spoons of soy sauce to the rice. Mix the rice until it is evenly brown.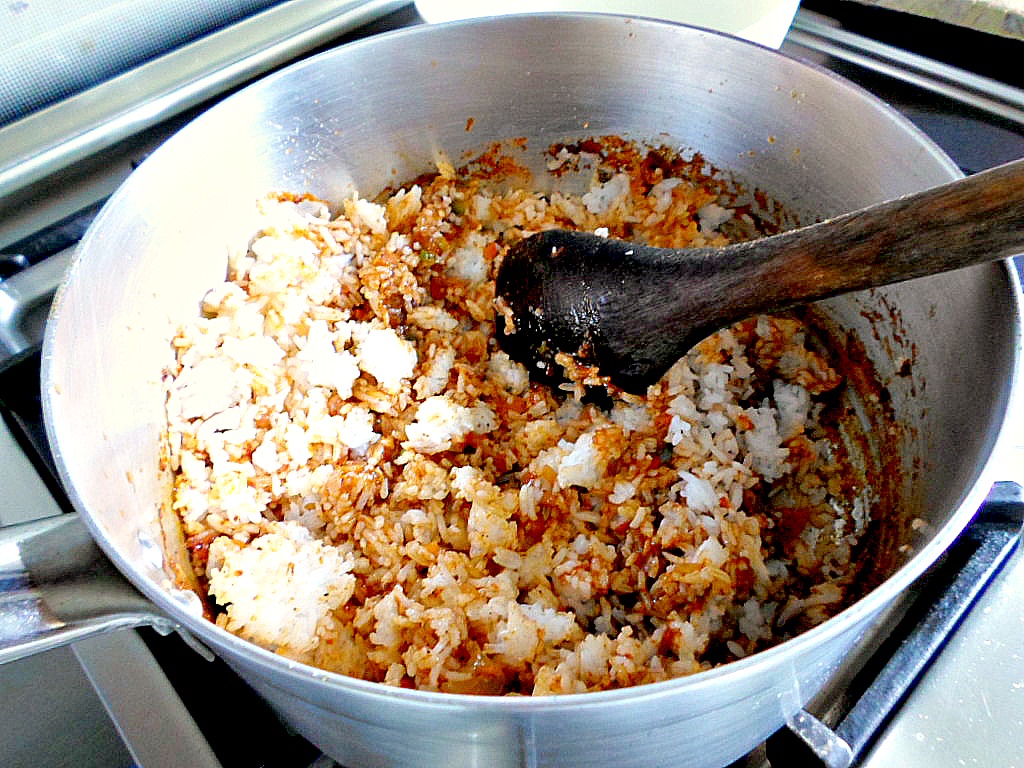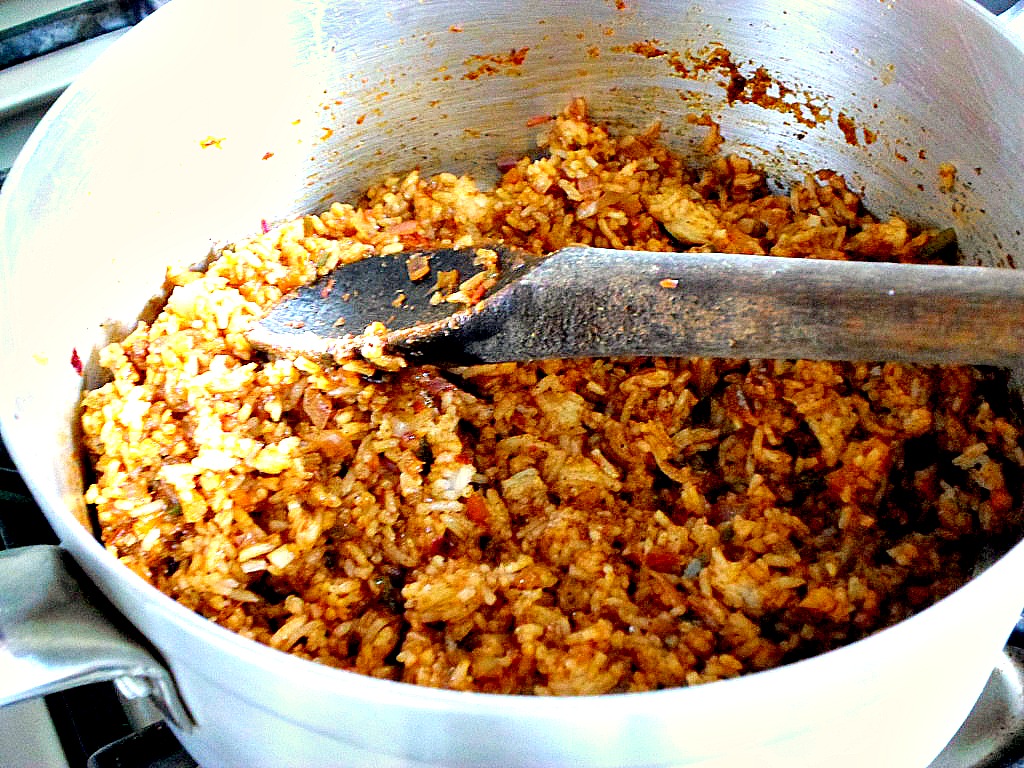 This looks delicious already. If only it was possible to make you smell this, I could have. It smelt so good, you could eat it straight form the fire at this point. Let it simmer for five minutes. Be careful not to let it stick at the bottom and also ensure the grains remain singular.
The next step involves adding the sweet corn into the rice. I always rinse the corn before it into the rise so as to get rid of all the preservatives used while canning the corn.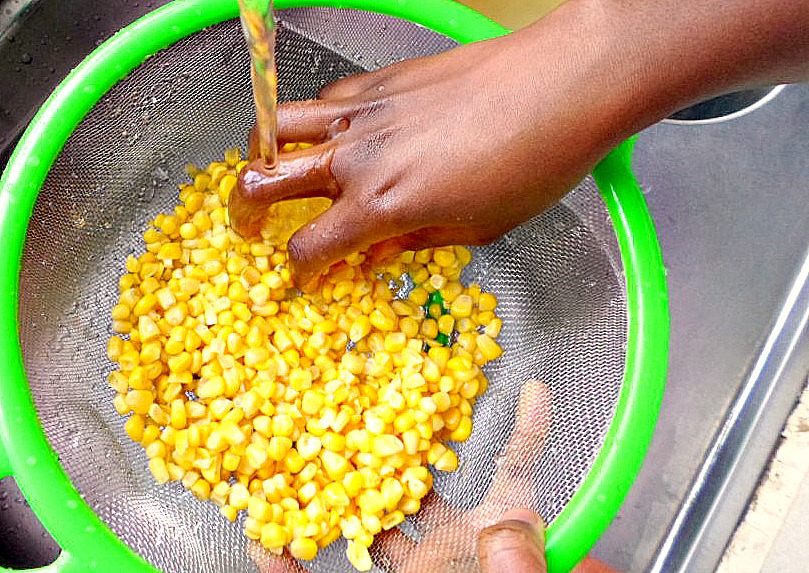 After the rinsing is done, add the corn into the rice and mix.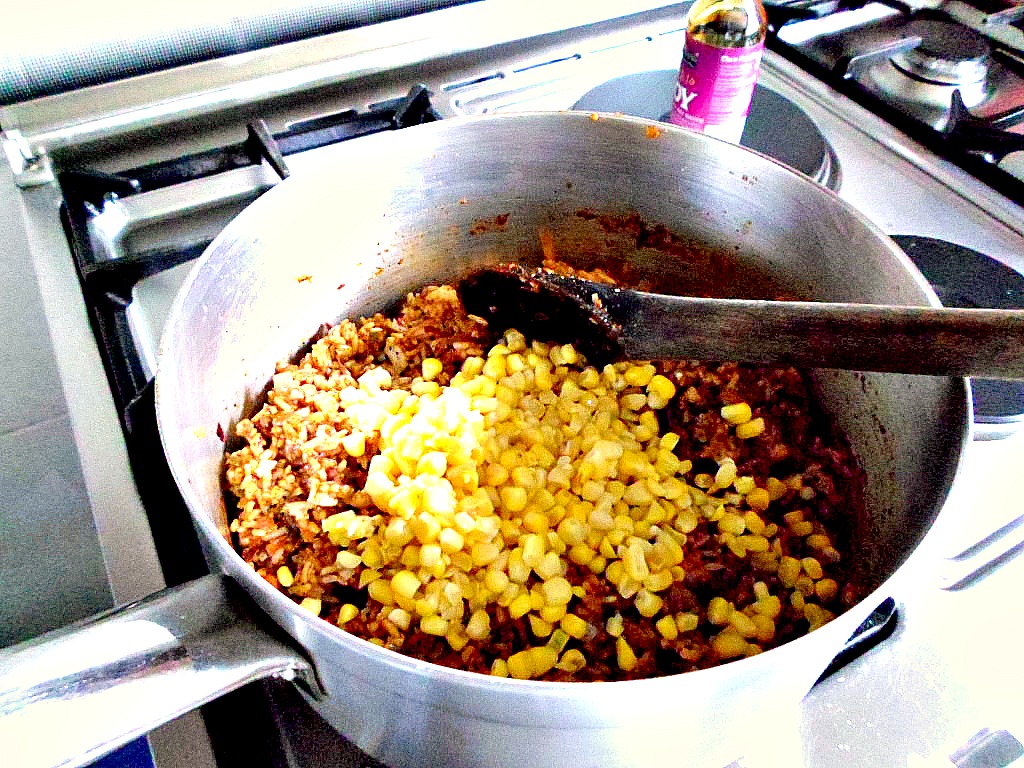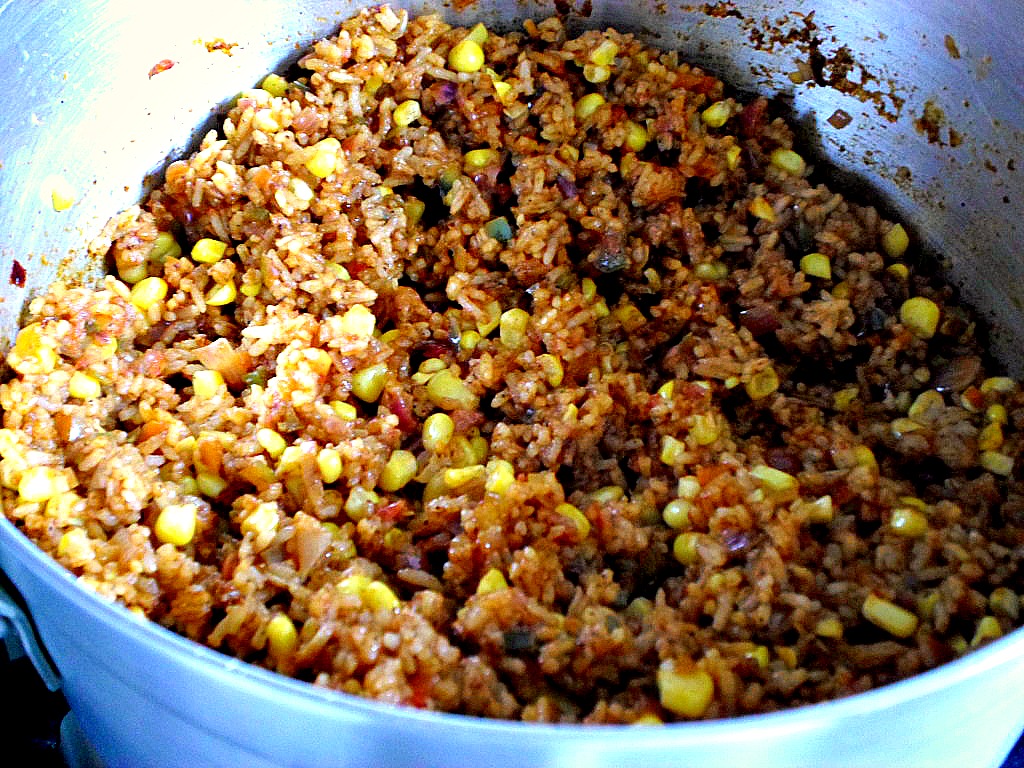 Let is stay on the heat for about 5 minutes, then serve.
Add the chopped coriander while the rice is in the serving bowl so that it retains it vibrant green color long after you completed cooking.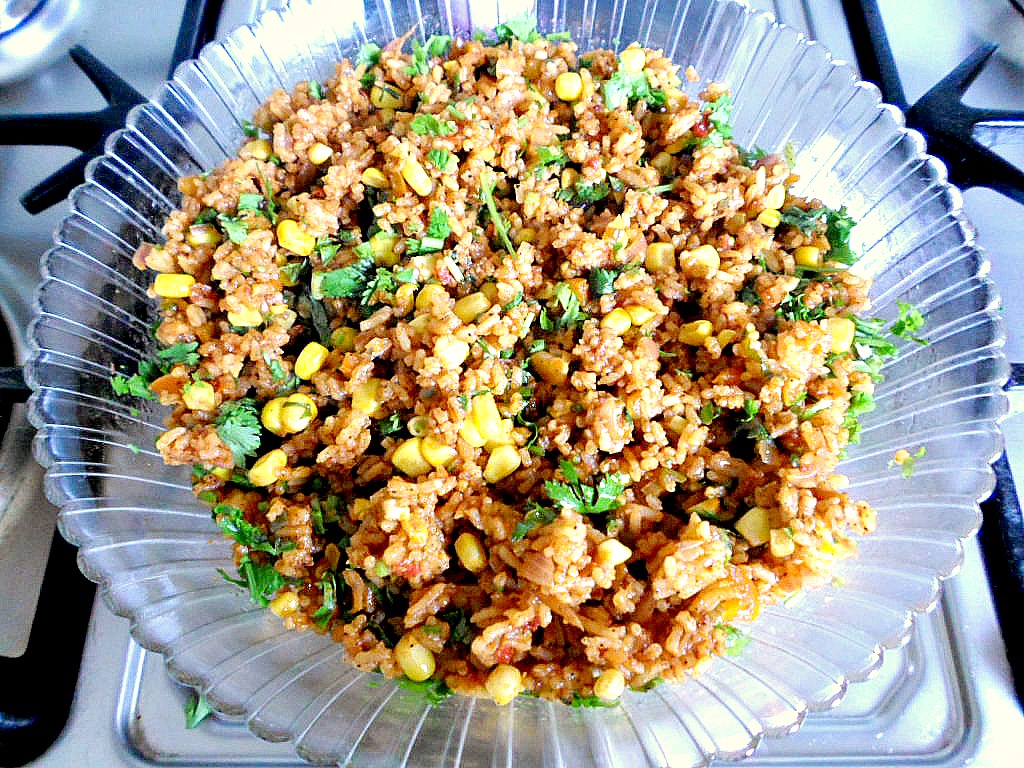 If you do not need to put the rice in a serving bowl, store the rice in a seal-able plastic container your tummy.
Whether you are in campus, a bachelor who is allergic to the kitchen or a working mum with the busiest schedule, this beautiful tasty meal will definitely spice up your week :-).
Try this and let me know how it goes.
Love and Light,
Kaluhi
---
Like this recipe? Download it and try it!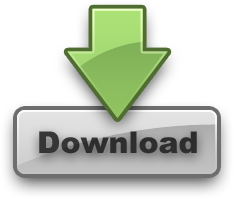 ---
All content and images are copyright protected by


Do not copy in part or whole without giving due credit.