Easy does not have to be boring. Simple does not have to taste boring! This has been my life gospel and a principle that I have been raised on. We all love quick, simple meals but they too need to pack flavor and make your mealtimes interesting. I would think one of the most common stews in Kenya would be this pea and potato stew. I personally love it too, and I prepare it more times than I could count.  It is simple to put together and super hearty too.
I switch thing ups and add different flavor notes depending on my mood. On the day I made this one, I decided to film it and I do hope you enjoy this beaut as much as I did when I made it.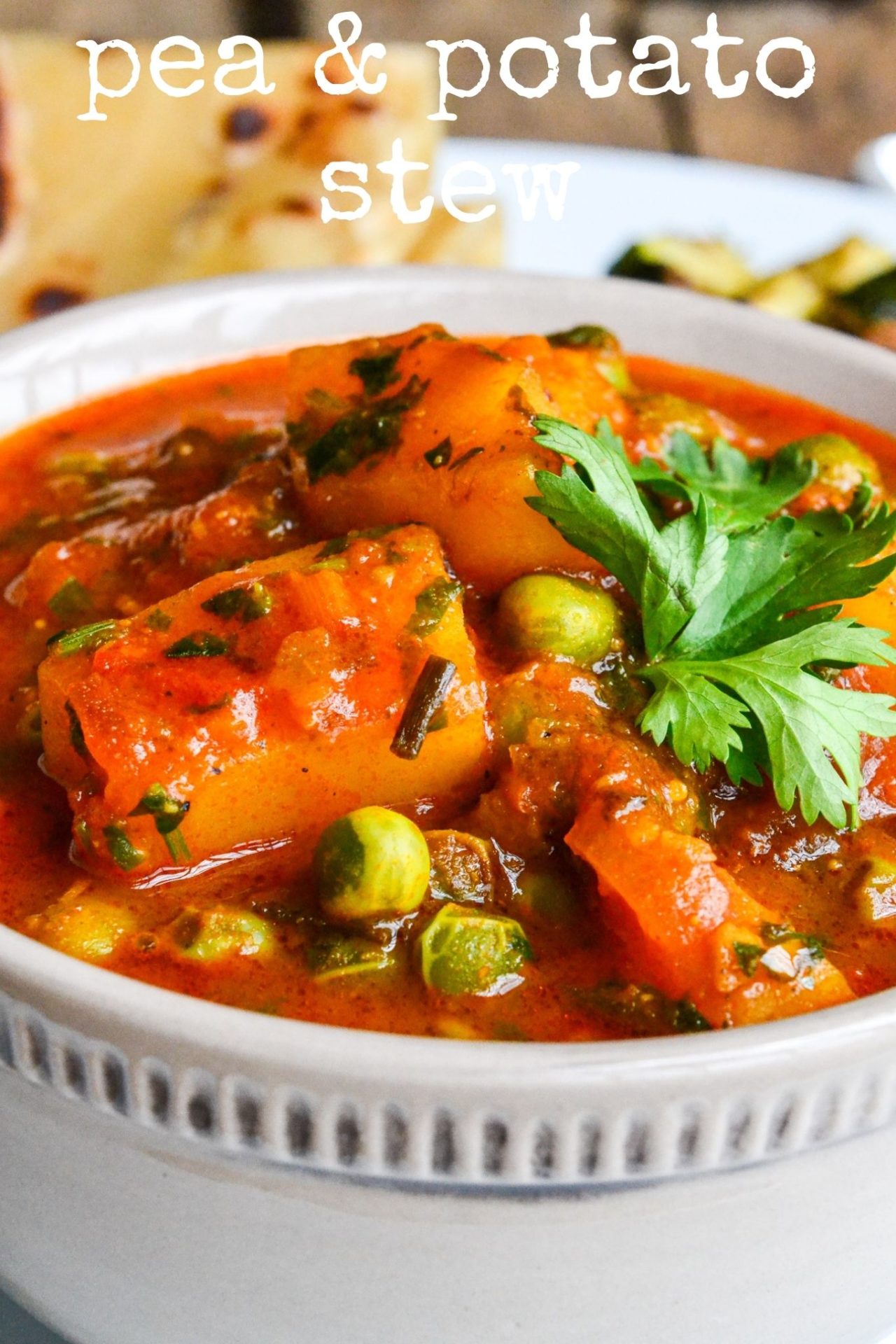 PREP TIME: 10 min    COOK TIME:  25 min       SERVES: 4
Ingredients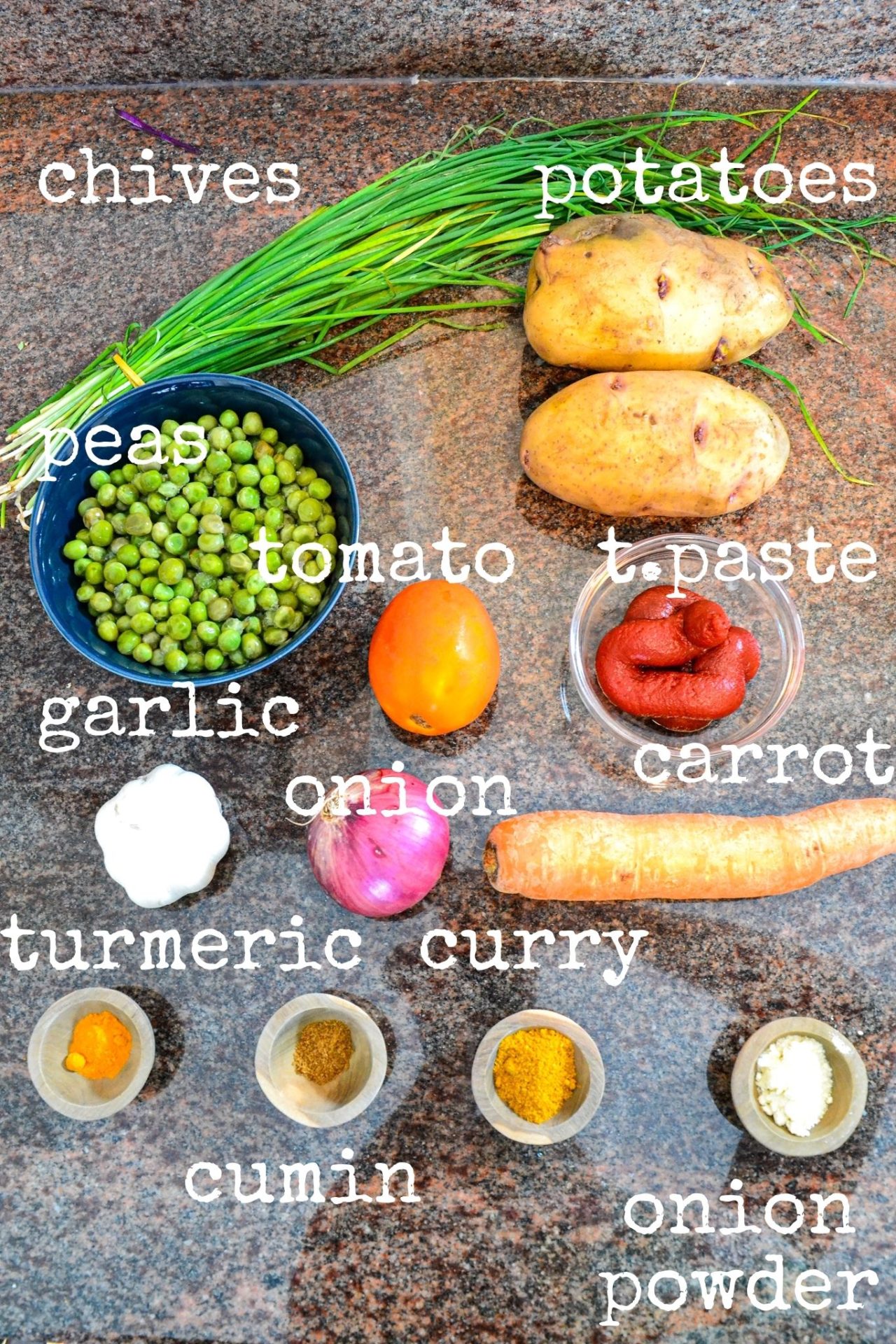 2 large potatoes (500g)
1 large carrot (160g)
1 red onion, chopped
4 cloves of garlic, minced
1 cup of chopped chives
1 tomato, cubed
1 ½ tablespoons of tomato paste
½ teaspoon of turmeric
1 ½ cup of cooked peas
½ teaspoon of cumin
1 heaped tablespoon of curry
1 heaped tablespoon of onion powder
Salt and pepper to cook
Dania leaves to garnish
Method
Before the cooking begins, everything must be prepped. The potatoes are the star of this dish. For the potatoes, I love cutting mine small. You can see the size relative to that of my hand in my video at …. This allows one to have a scoop of everything on one spoonful and also allows the stew to cook very fast. You can chop yours in whichever size you like but remember the smaller the size, the faster they cook.
In your sufuria that has some oil and salt and pepper, add in your red onion, garlic and chives and sautee until fragrant and softened. Dania stems would work splendid in place of chives, or if you have both, you can use both too.
As I always emphasize, a great herby base makes for a good foundation to build flavor upon.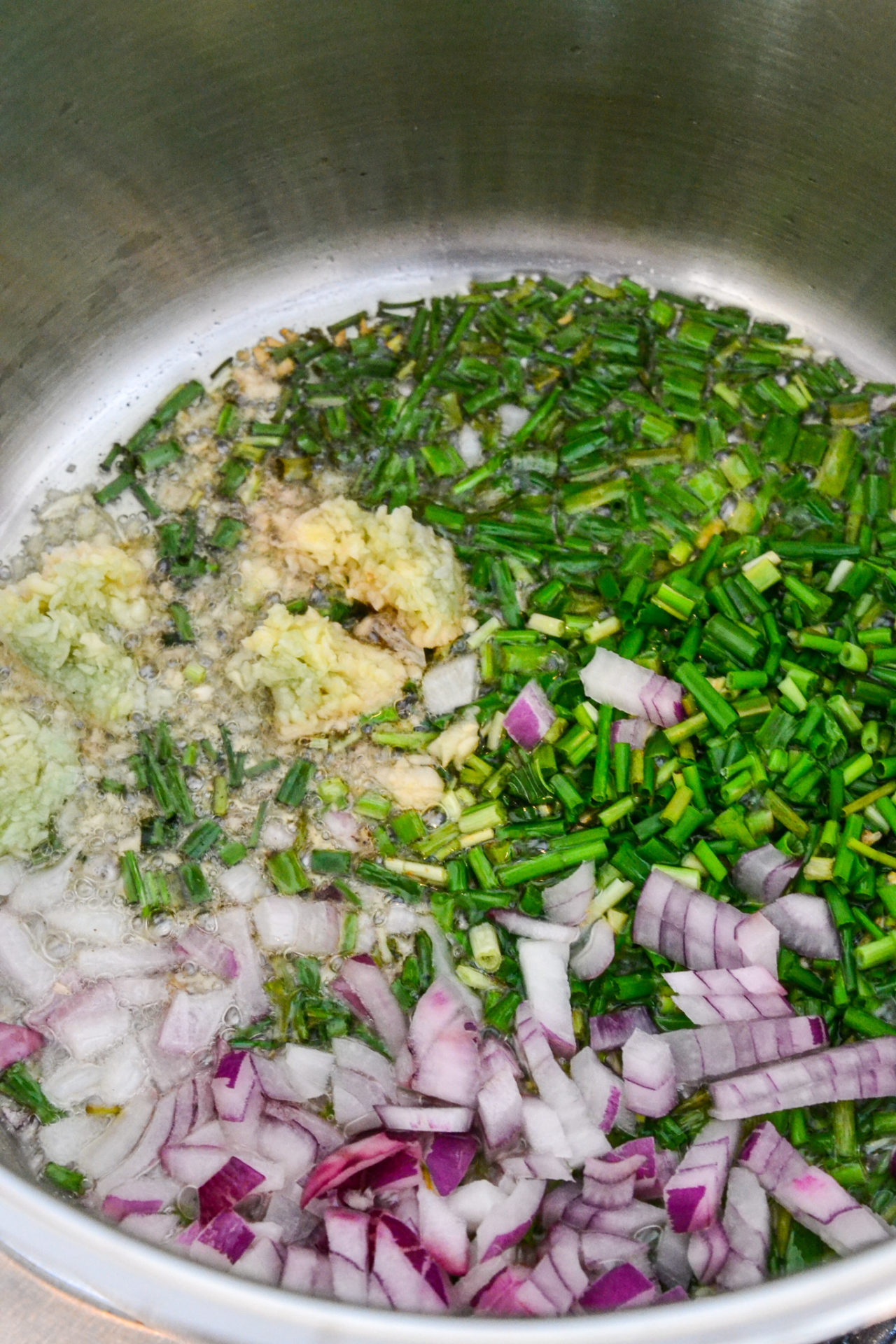 Add in the tomatoes, tomato paste and the rest of the spices and cook this down until the flavors have come together and the mixture is nice and thick.
For any potato dish, I always have turmeric as part of the spices. Turmeric has a ton of health benefits however aesthetically, it amps up that yellow color making your food look nice and vibrant. A little goes a long way but it makes your stews extra appealing and beautiful.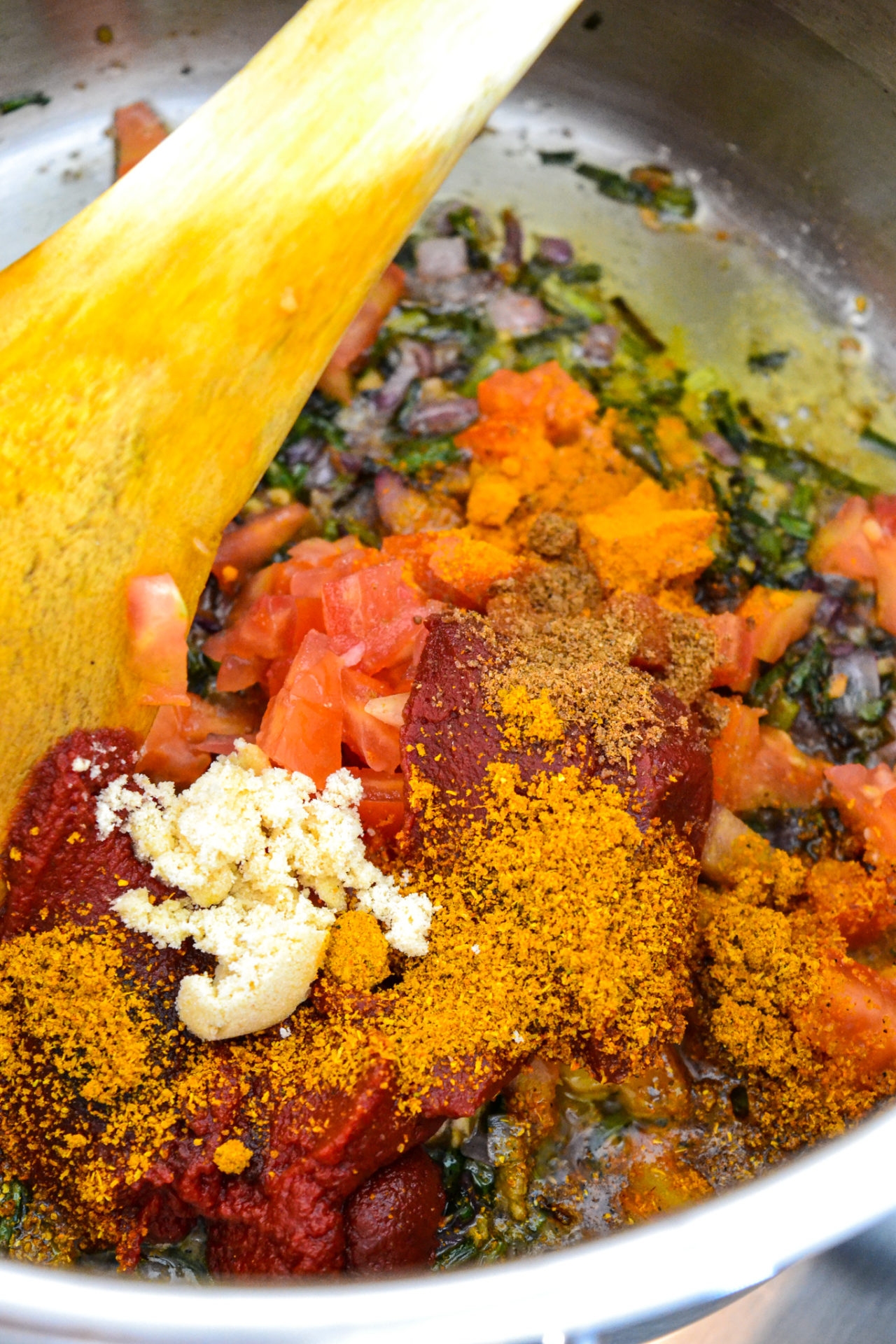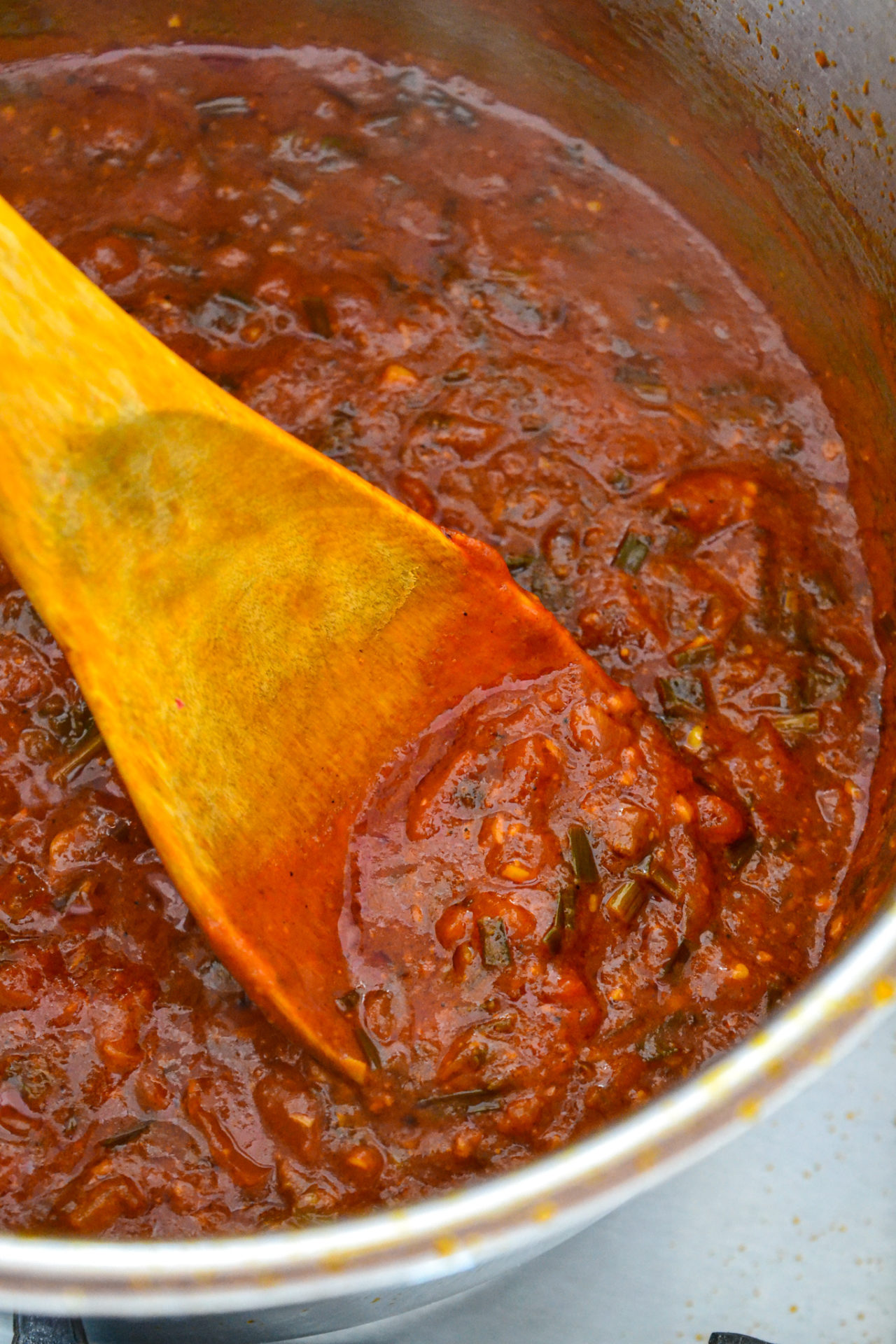 The tomatoes need to adequately cook down. The mchuzi should be nice and thick so that your stew is thick too. You can see the consistency of mine from…. If you cook stews and you always end up with tomatoes floating like jellyfish on your plate, that is as a result of rushing their cooking. Just be a tiny bit more patient and you will always have a great result.
Add in the potatoes, the carrots and a bit of water/stock to facilitate the cooking down of the potatoes.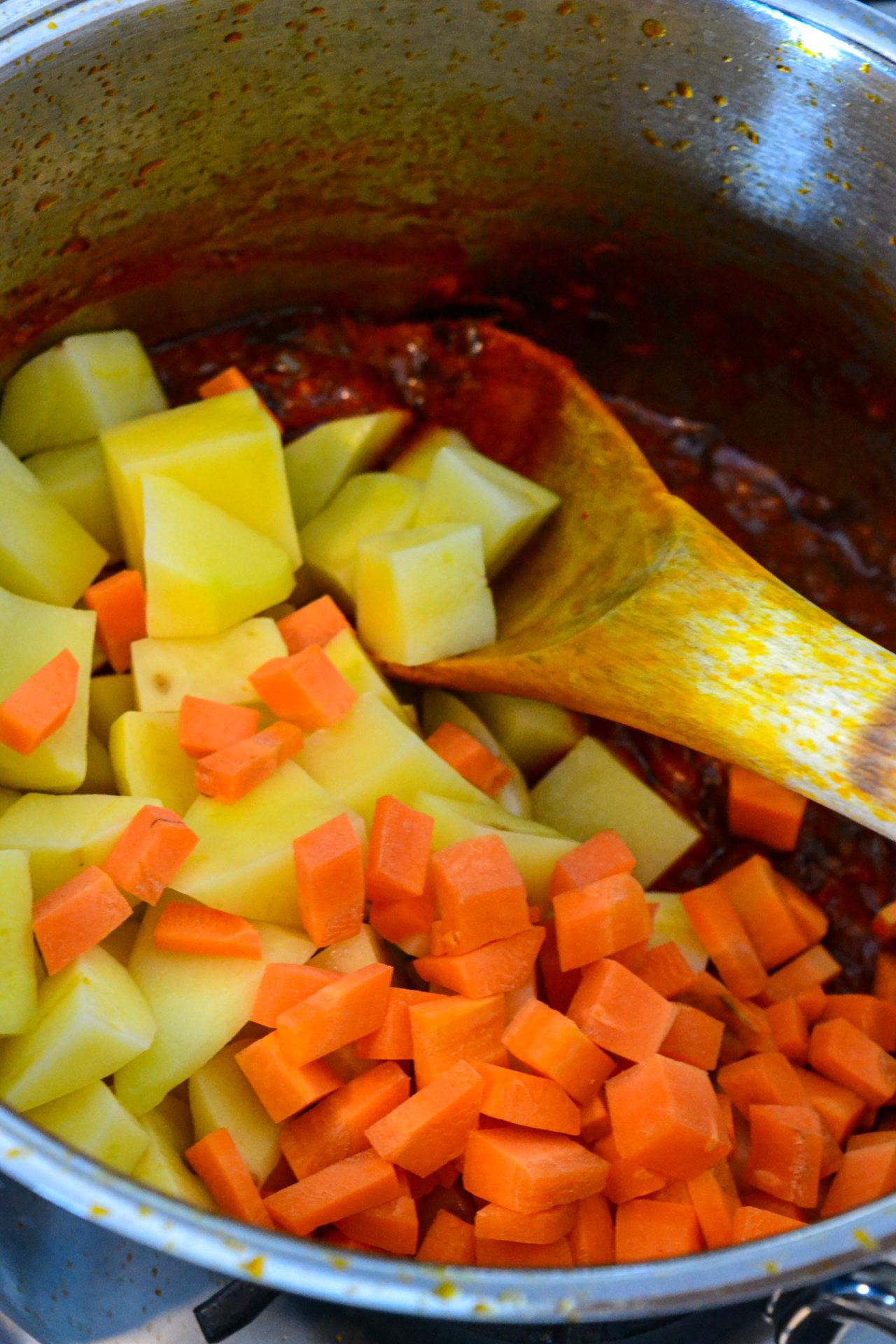 If you have some cooked meat, and you fancy some for this stew, you can add it at this stage.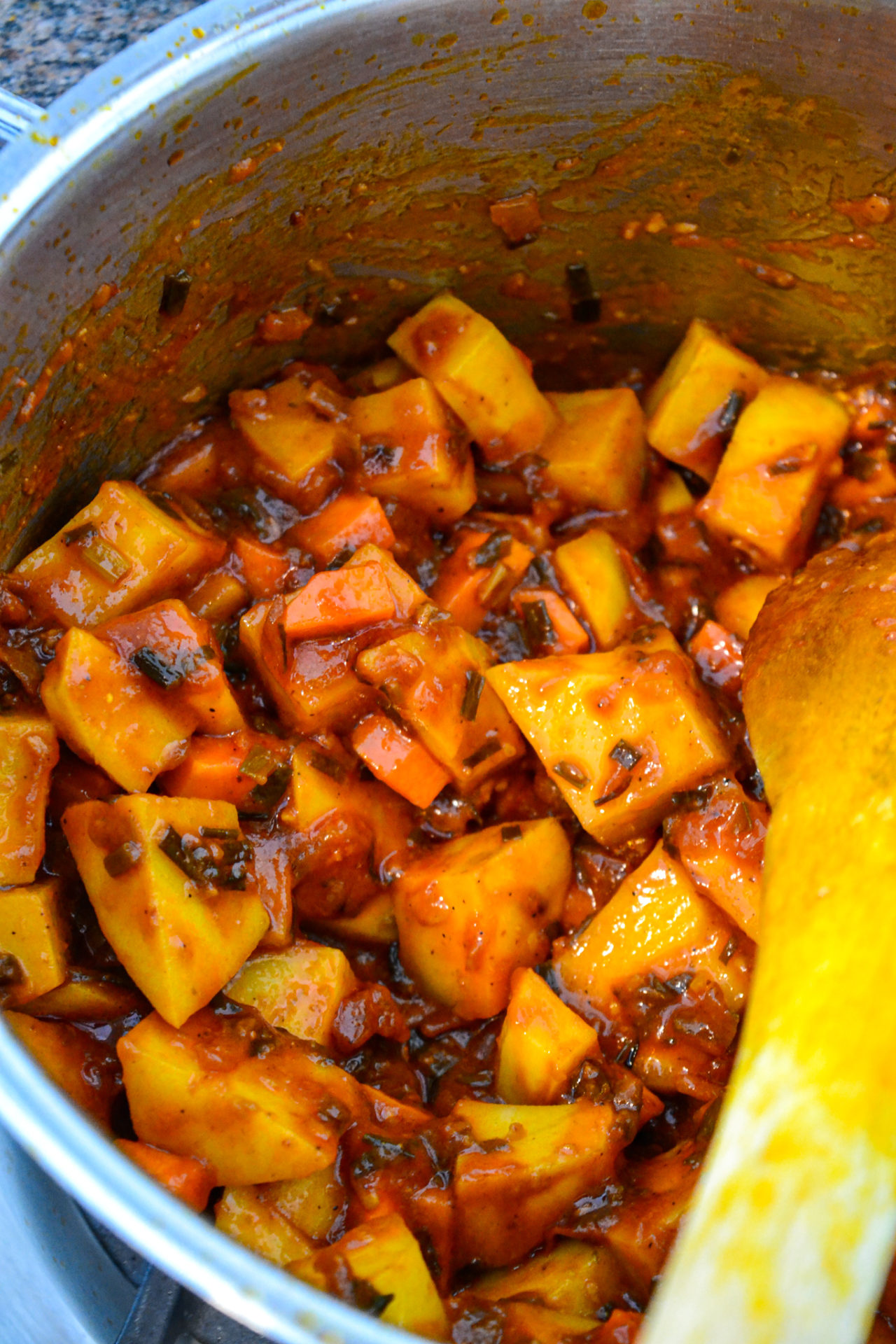 Because the potatoes are chopped small, they will cook fast. Time will vary depending on the size of your potatoes. Therefore, ensure you check the doneness by poking a fork through.
Let this simmer for about 15 minutes and once the potatoes are just done, add in the cooked peas. Because the peas are cooked, they will be added at the very end.
For your stews to be thick, be mindful of the amount of water/stock you add. A watery stew is as a result of being too zealous with the amount of water added for cooking. You are in control, so please be in control. Add 1/4 cup of hot water/stock at a time, adding more only when necessary and stopping once it is as thick as you fancy. That way your stews will always be gorgeously thick.
Give them a minute or two on the heat and then garnish with your dania.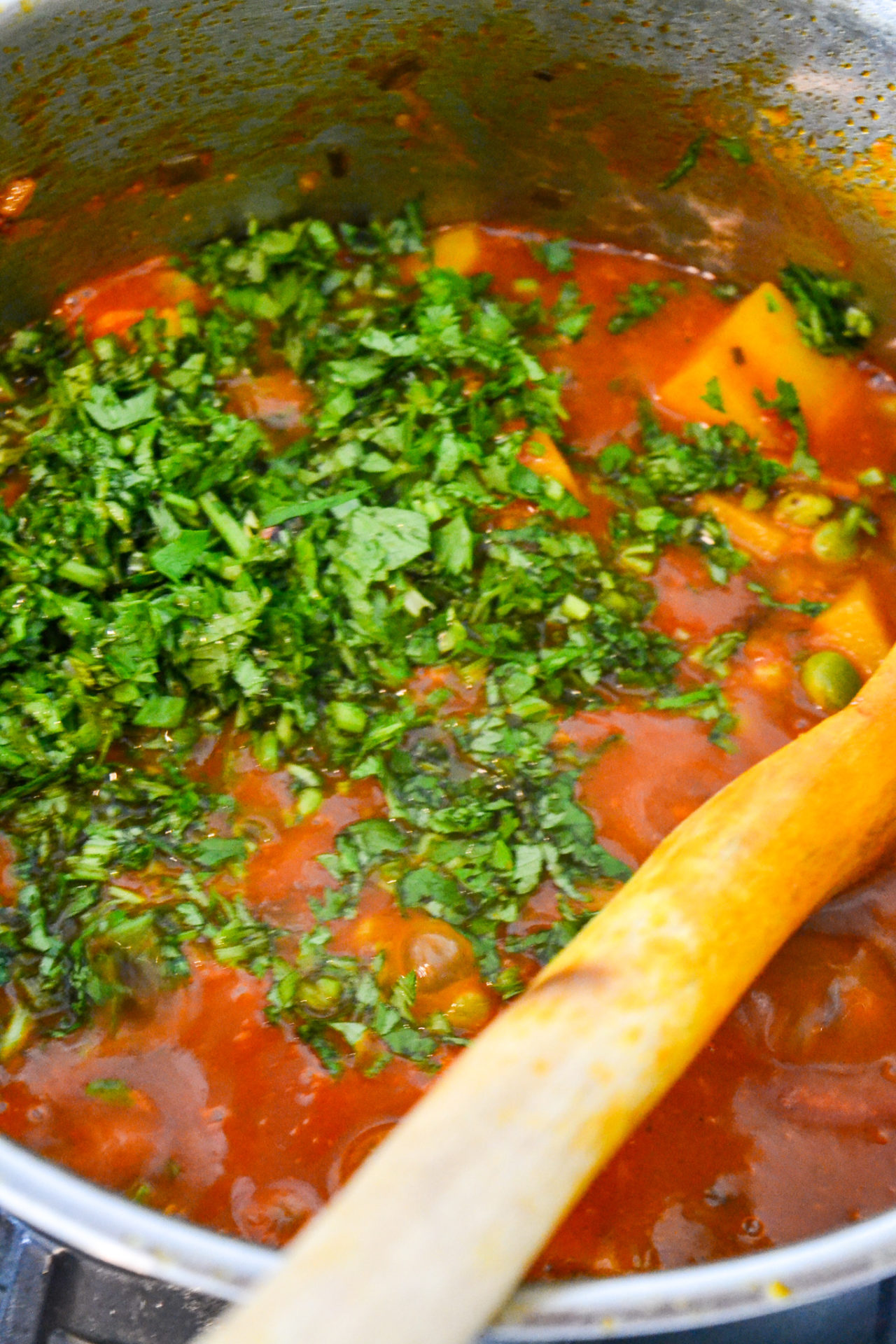 And with that, you are done and we are ready to eat! I served my stew with some carrot-courgette and some fresh super soft chapatis!! I am super curious to see what you would pair this with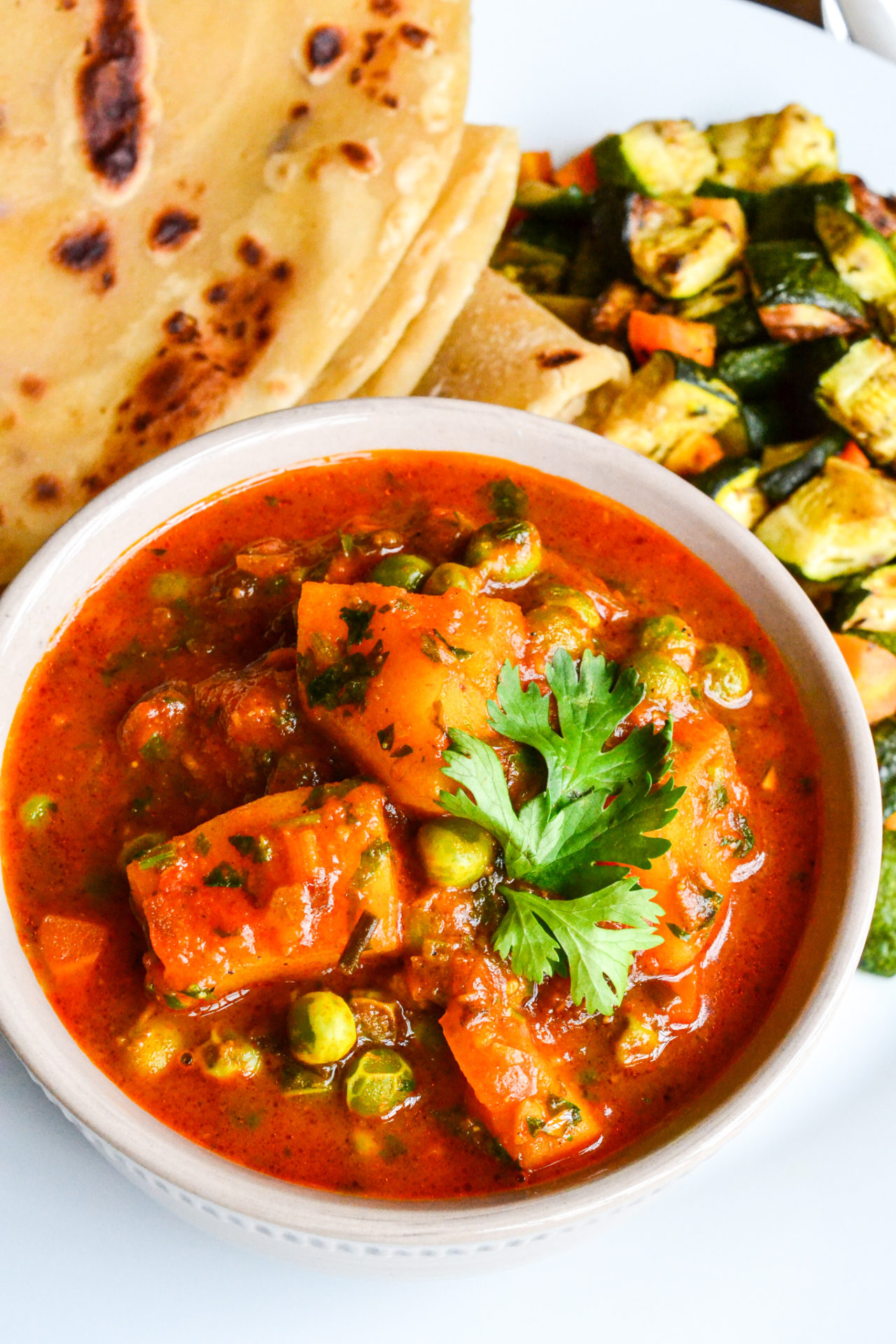 I love how the creaminess of the potatoes simply melted in my mouth. The warmth of the garlic stood out and the spices – in particular the onion powder- really added a gorgeous richness to this. The stew is super delicious, super yummy and absolutely comforting especially now that the weather is changing.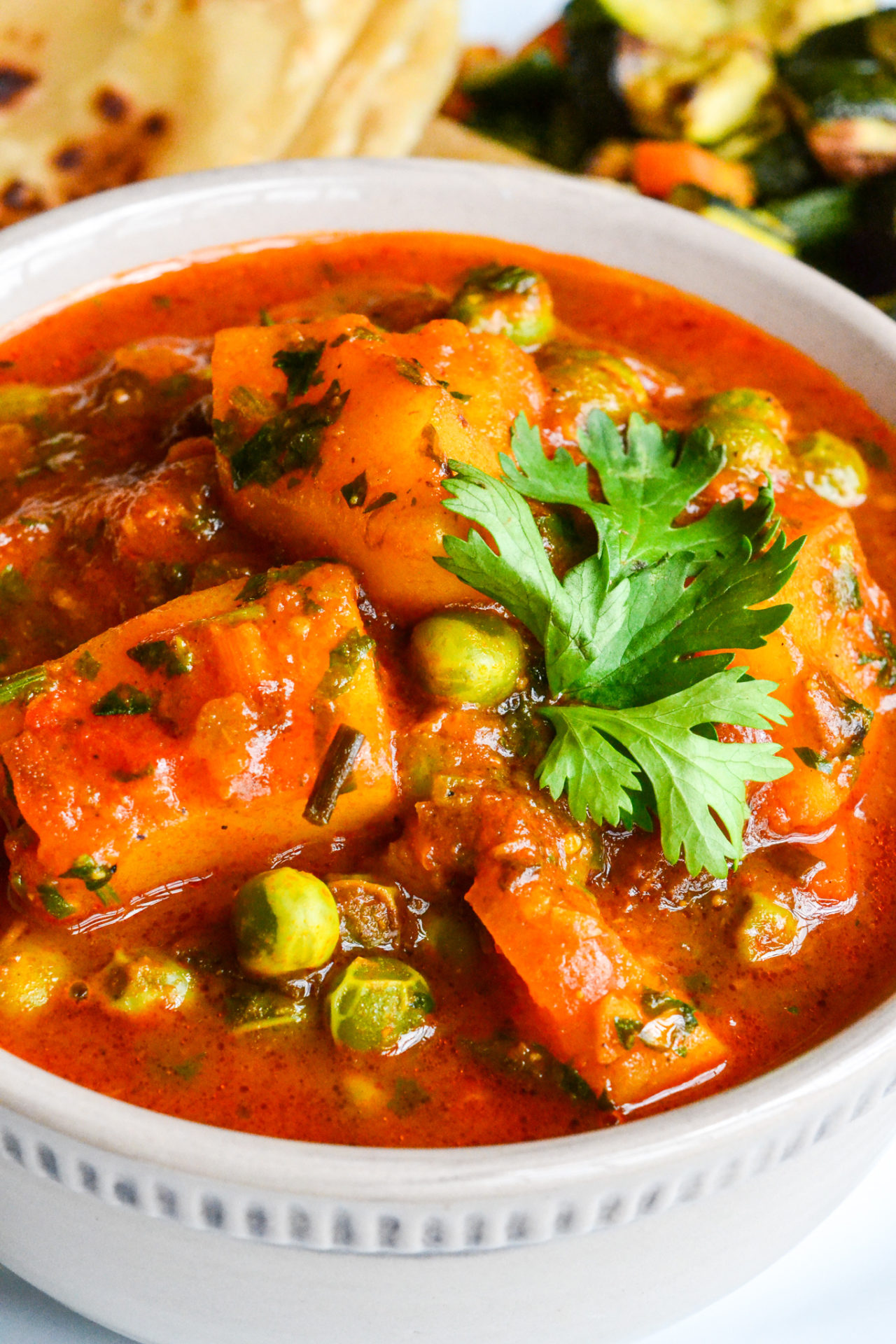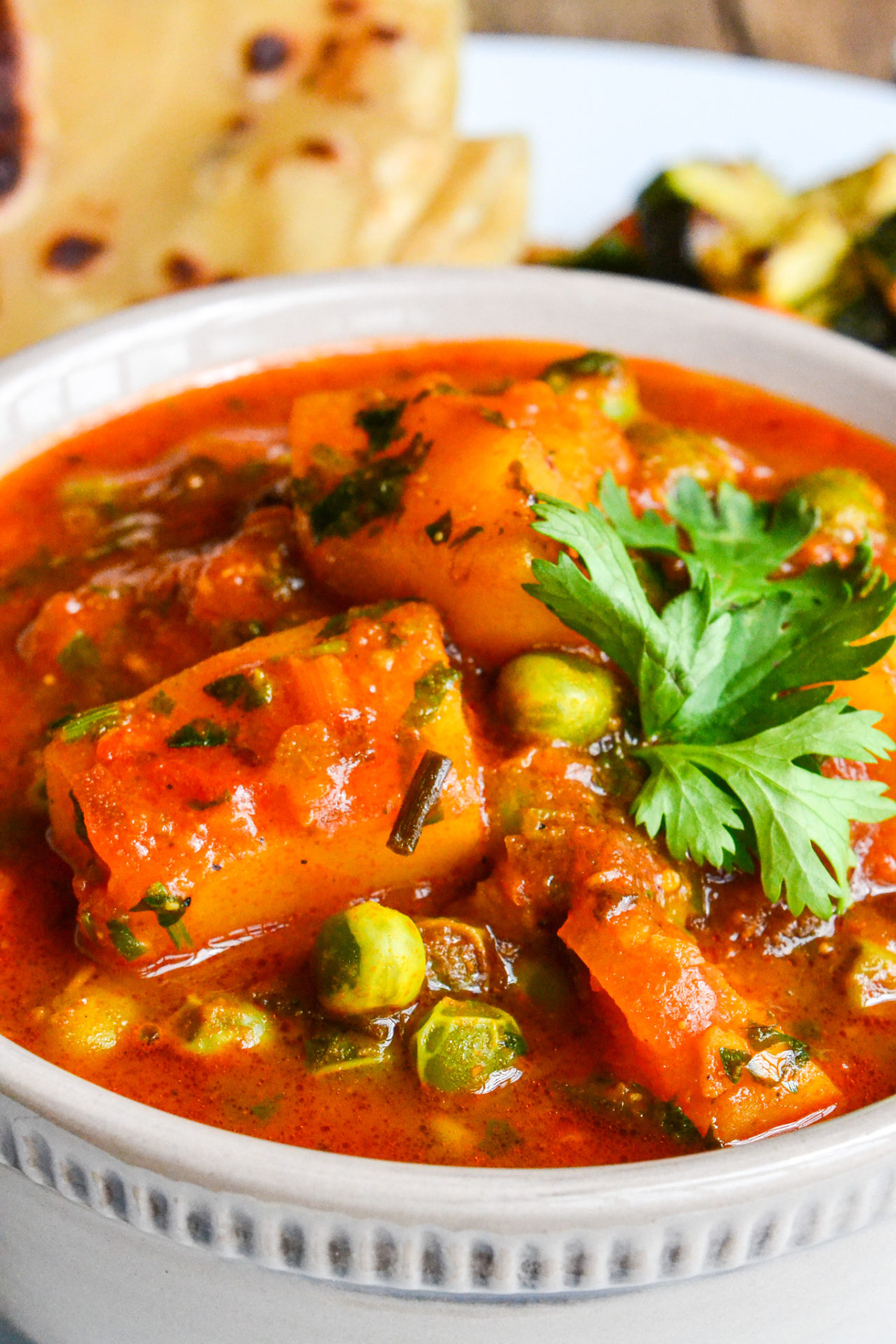 Nothing short of heavenly! Simple, speedy and crazy delicious!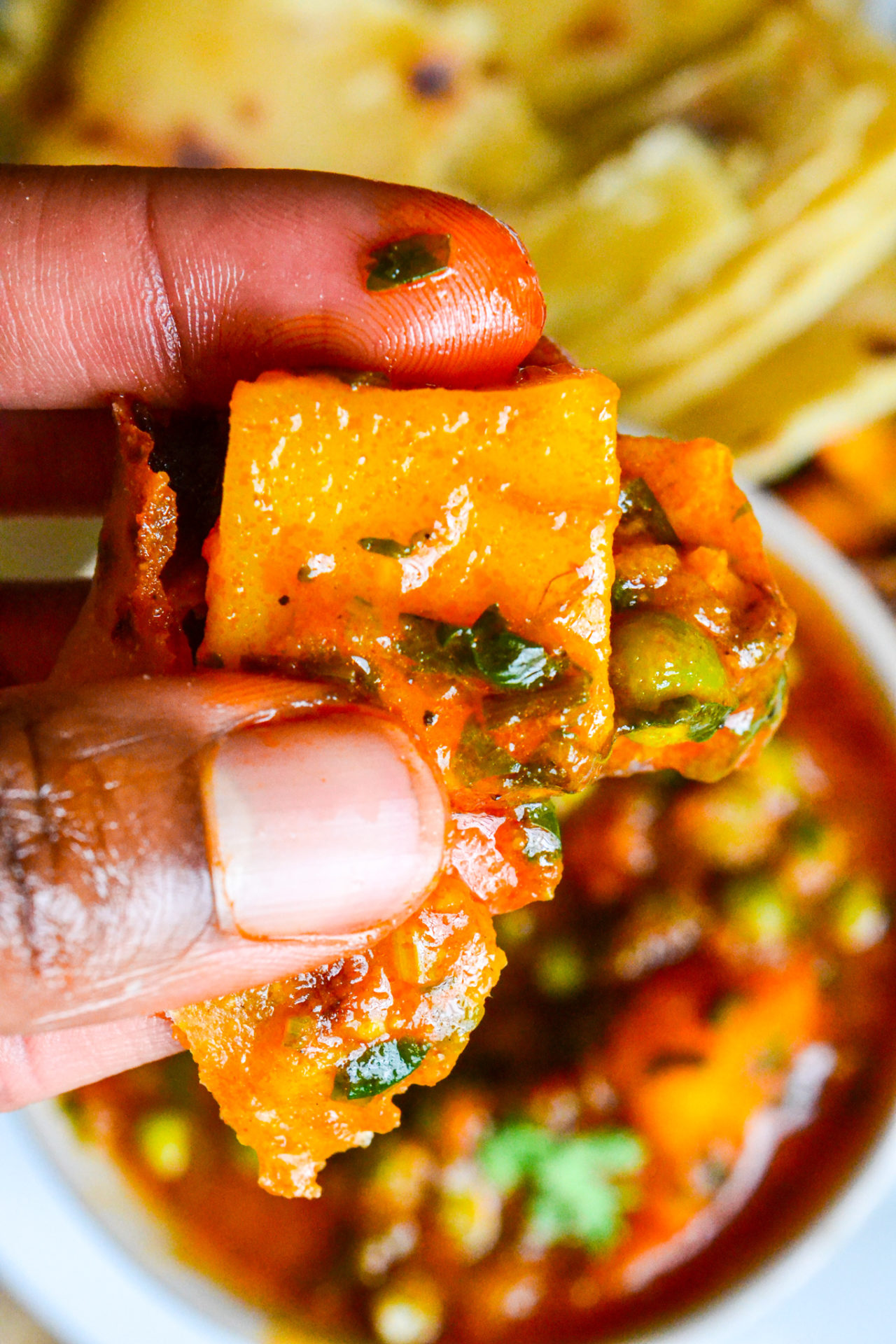 If you prefer video, or would love to watch how this blogpost came to life in video, come over and watch the complimentary YouTube video. Do subscribe if you are yet to and share this recipe with everyone you know!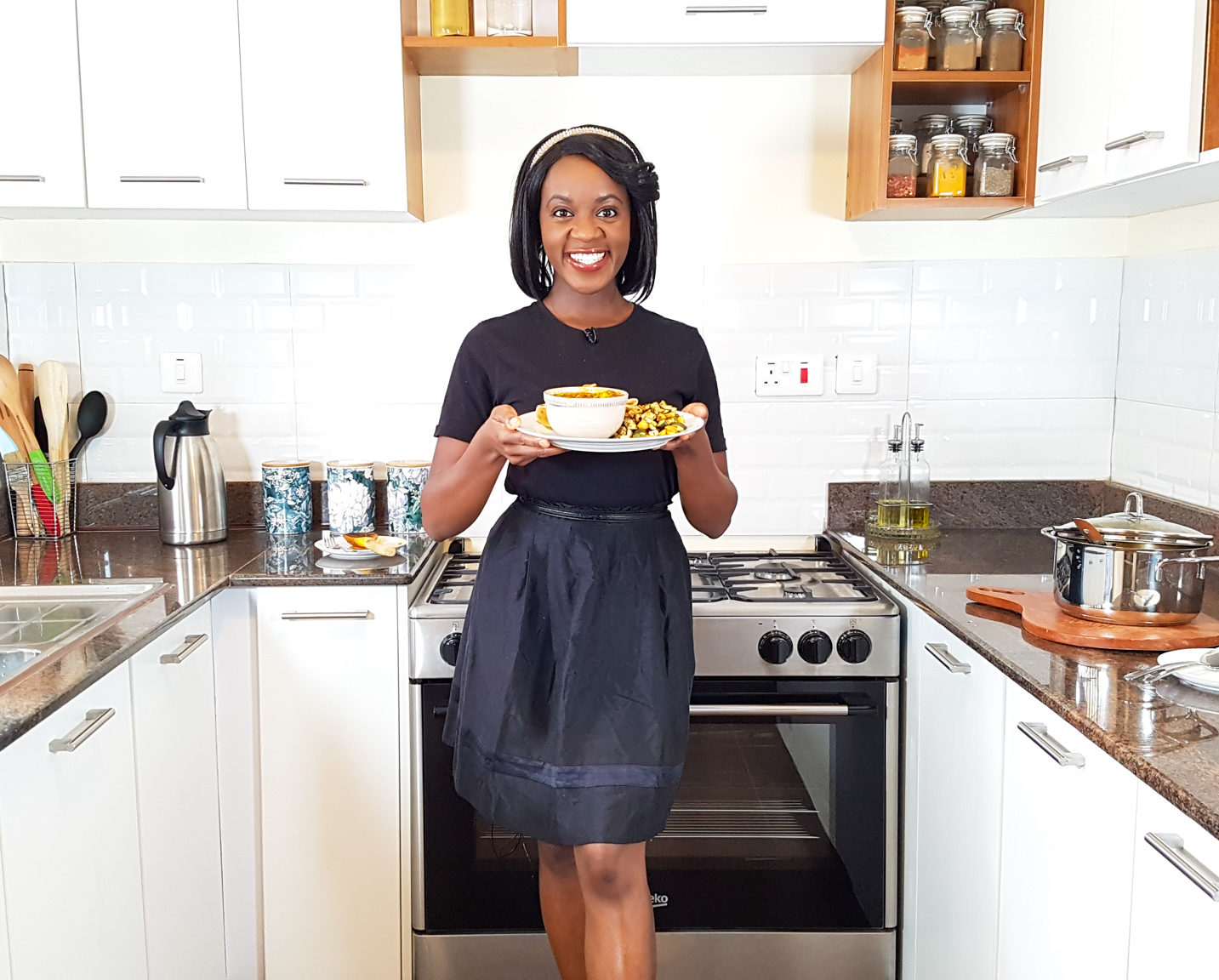 -Kaluhi
---
Get your downloadable recipe here :))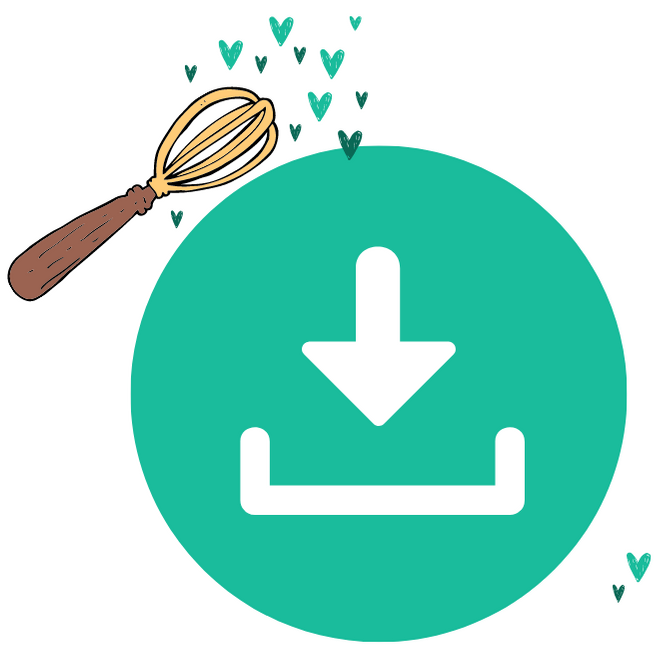 ---
All content and images are copyright protected by



Do not copy in part or whole without giving due credit.
---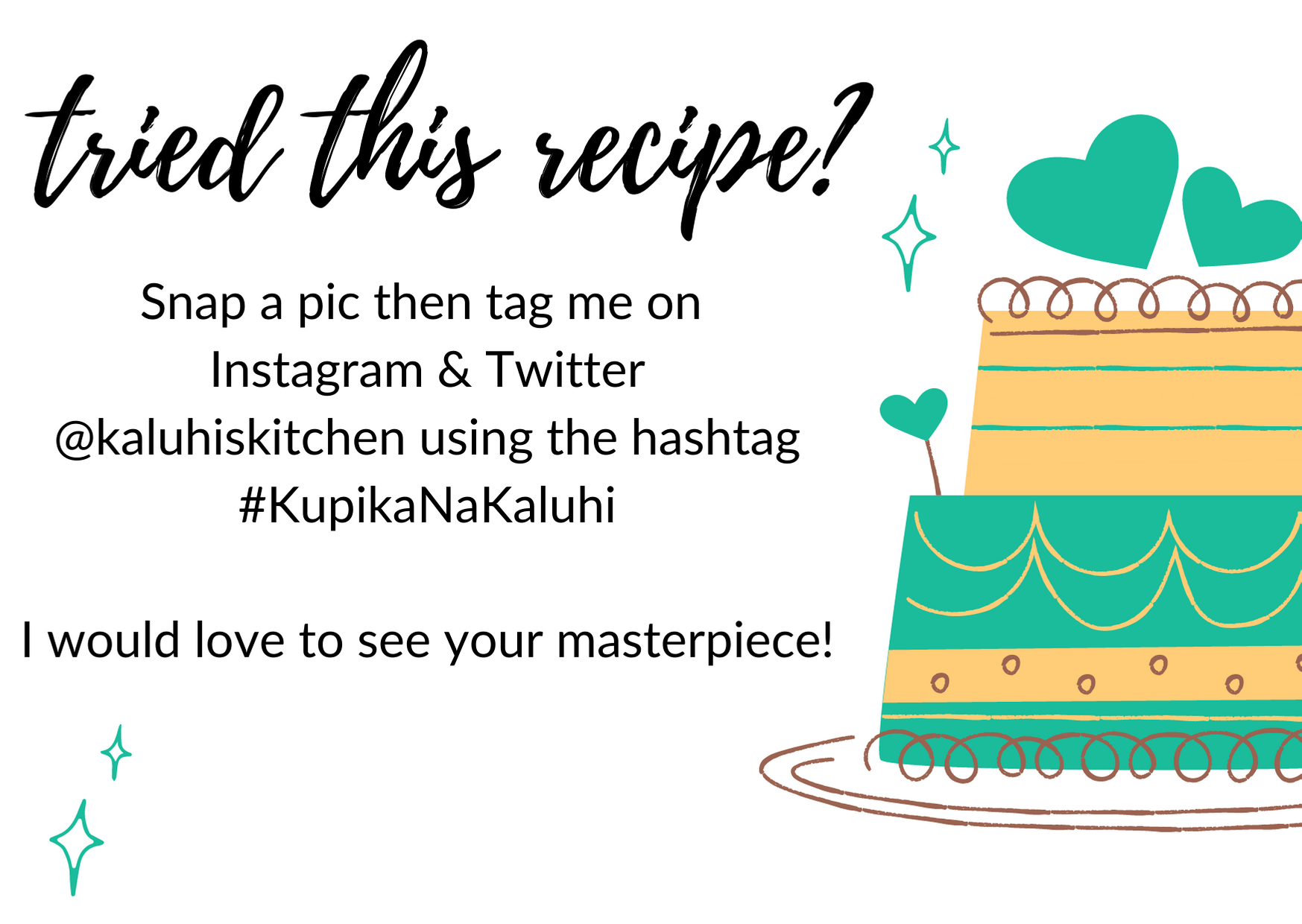 ---