Happy New Month guys!!!
Heh! Si this year imekimbia!! Just one moment ago we were celebrating the new year and here we are wrapping it up. 2019 for me has been a year of immense mental self-improvement. It has been the year of the shadows of my inner child being dredged up and demanding to be dealt with and healed. 2019 has been the year I finally started savoring and deeply enjoying being single. 2019 has had me make some big girl purchases and making big girl investments *aggresively flexes muscles*. Overall, it has been a dope ass year and I am looking forward to the remaining 7 weeks!
As we take in this month, take stock and reflect, let us do that while enjoying something super delicious!! On my table today is the beeeeeeest ever beef pilau! I know you will love this!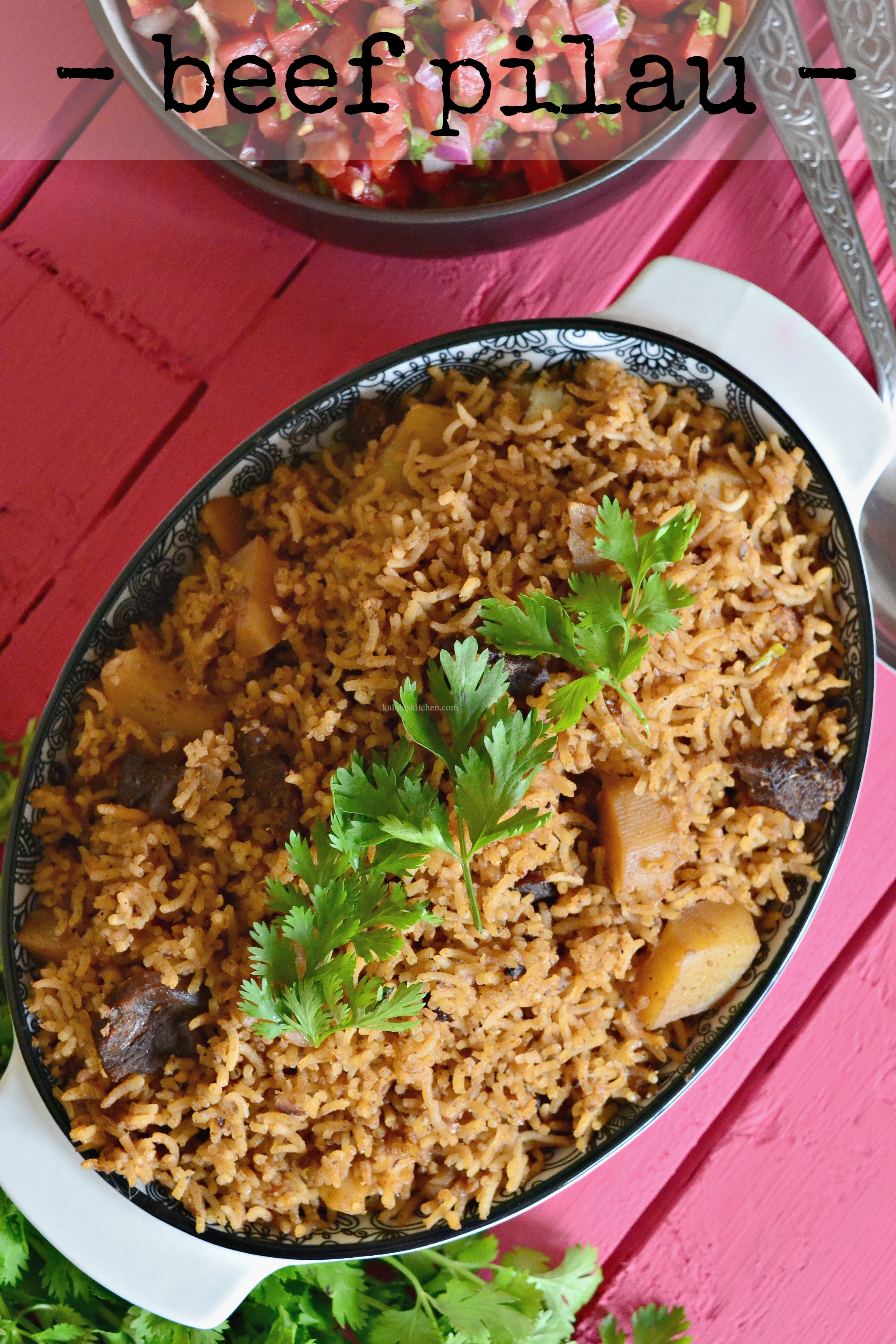 I made a dope vid to accompany the blog post. Do watch below, and subscribe!

PREP TIME: 20 min COOK TIME: 40 min SERVES: 7
Ingredients
For the pilau masala: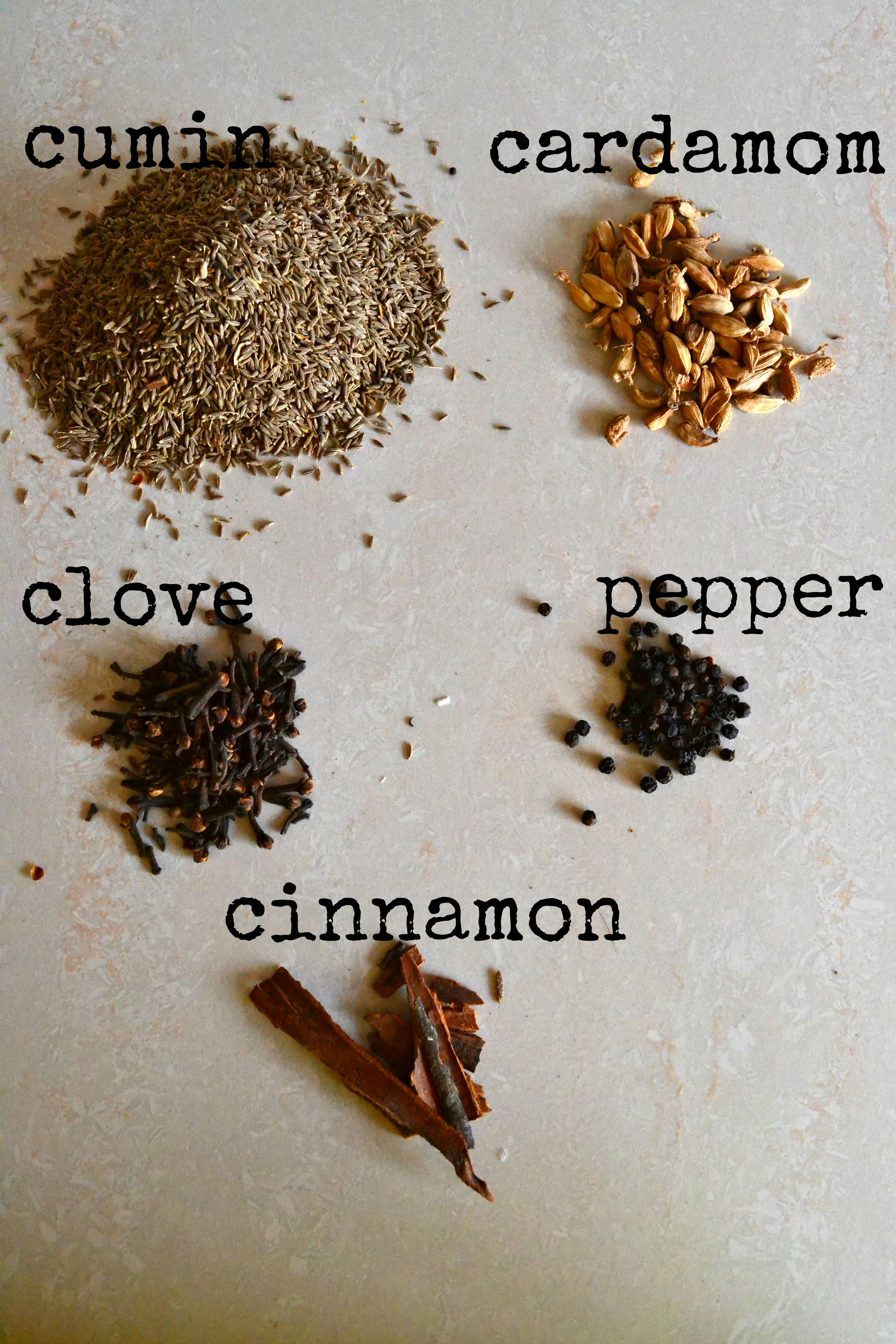 2 tablespoons of whole clove
1 1/2 tablespoons of black pepper seeds
3 tablespoons of whole cardamom
1 1/2 cinnamon sticks
3/4 cup of whole cumin
For the Pilau: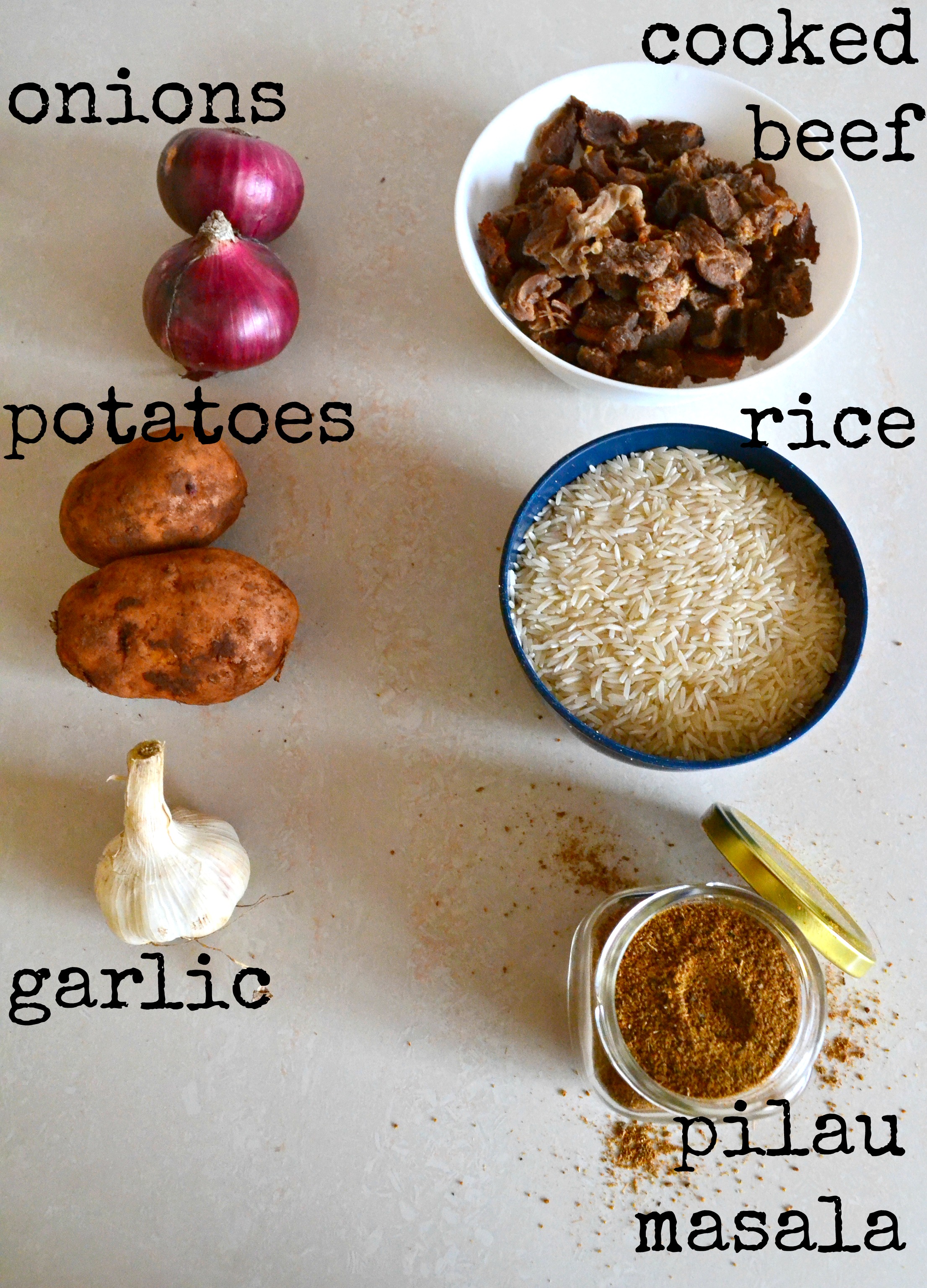 2 1/2 cups of basmati rice
3 large red onion, diced
4 large potatoes, cubed
5 cloves of garlic, minced
2 cups of pre cooked beef
3 tablespoons of our freshly made pilau masala
Method
First step is to prepare our pilau masala. Pilau masala MUST be there for pilau and because I am going to show you how to make your own, if you are watching and reading from another country, you will be able to make and stock up on your own pilau masala. I pointed out this very fact in the video.
There is absolutely nothing wrong with pre-ground pilau masala, but if you can make your own, why not?
For the masala:
Place all the whole spices on an ungreased pan and toast them on low heat for about two minutes until fragrant. The reason why we toast them is so that we can intensify their flavor and release their oils which overall makes for a great masala.
You will find all of the individual whole spices from any spice aisle of any well stocked supermarket.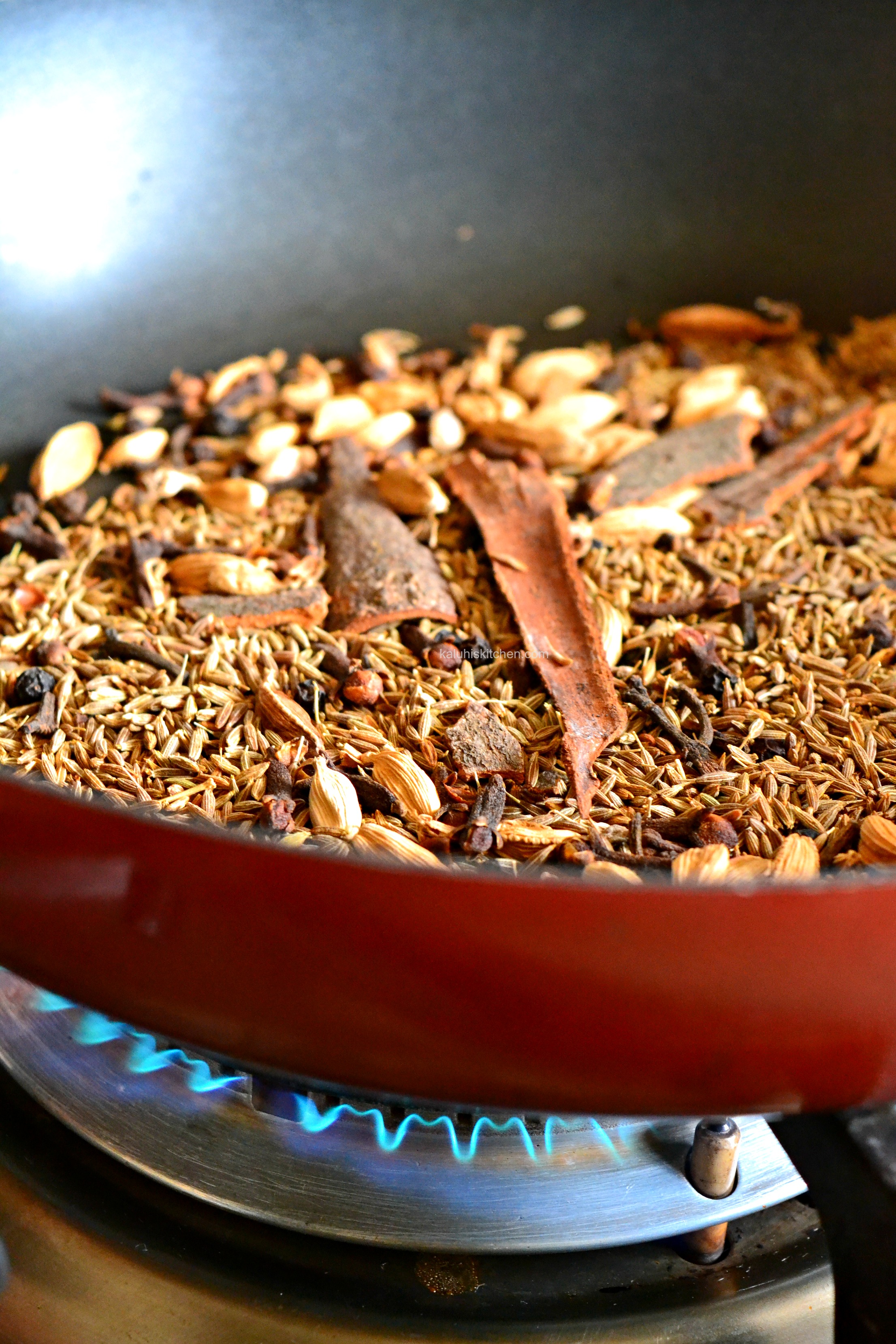 Set aside to cool for a couple of minutes then place them in a grinder and whiz until pulverized. You can grind them in a kinu (pestle & mortar) but it will take longer to pulverize. I like mine abit more of a rough grind but you can make yours alot finer if you prefer.
You can watch the process of making the masala from today's video here (from 3.30 – 4.10 , just had to make it easy for you <3)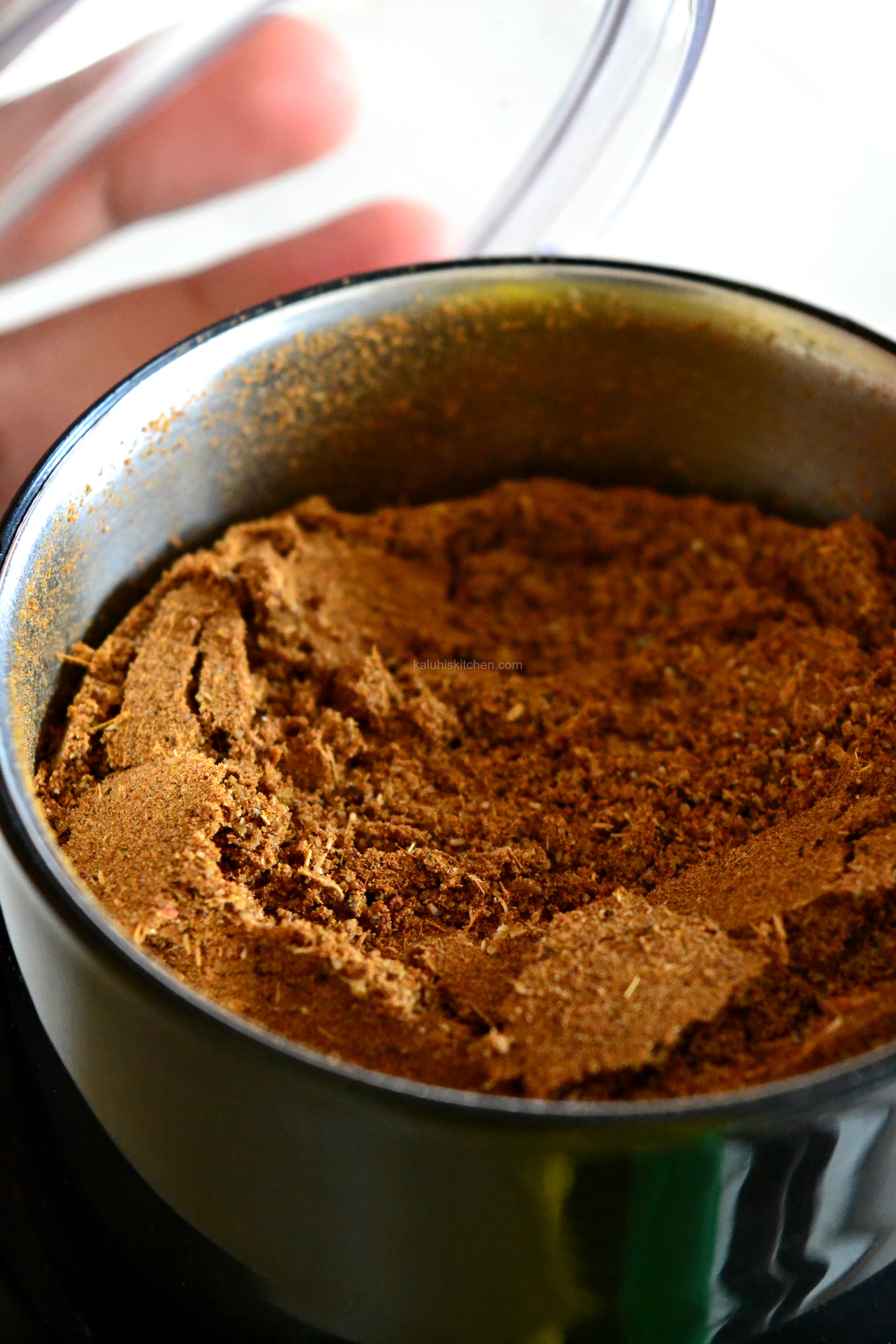 Once done, store in a jar. With the quantities I gave you, you will get 100g of pilau masala.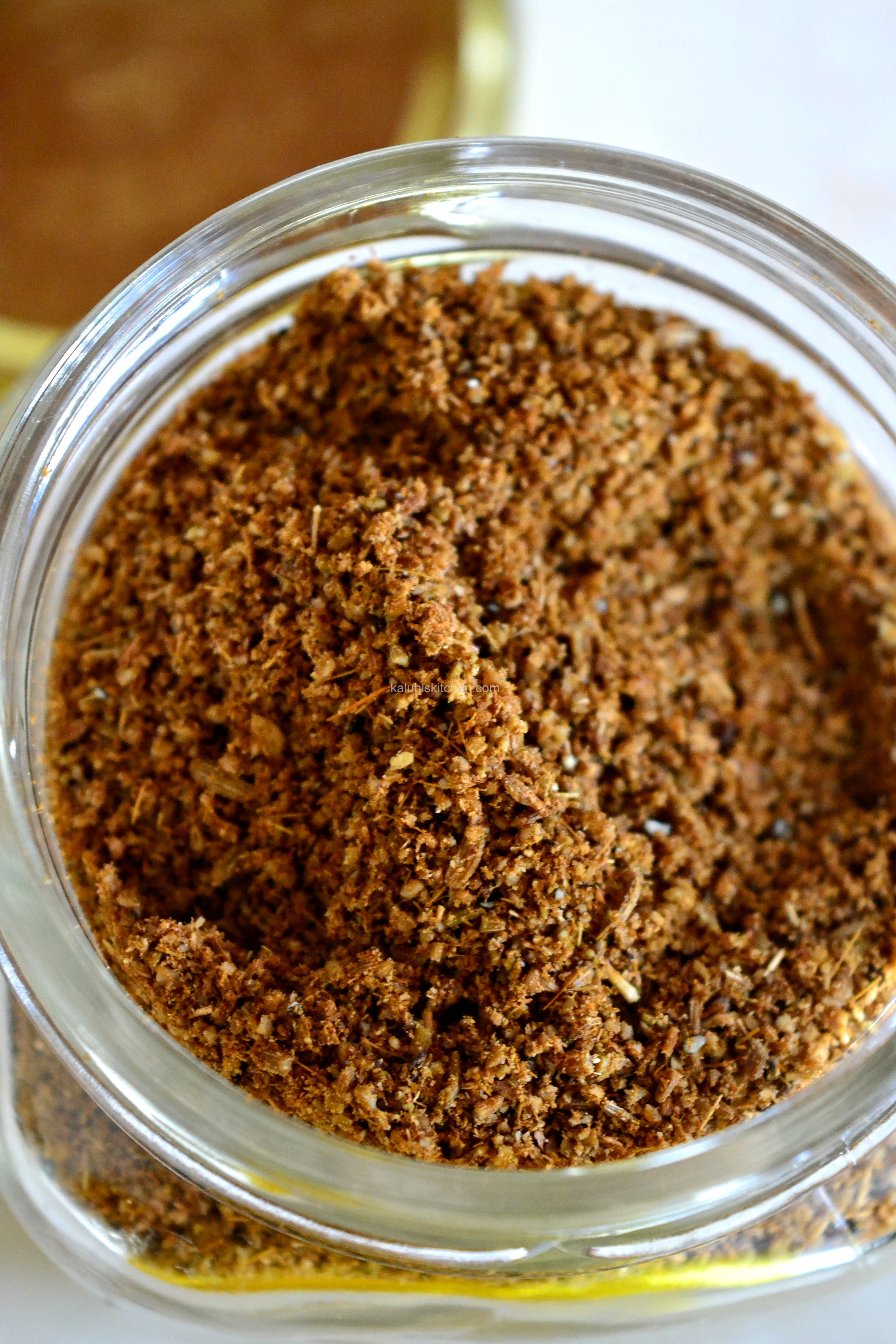 Now, let's start off on the beef pilau:
Add the onions to the sufuria and cook on low heat until brown. Keep in mind I have said brown not burnt. Make sure you are alert so that they do not burn. Focus my people, focus!!! The darker the onions are, the darker your pilau will be. Pilau gets it's color from the onions.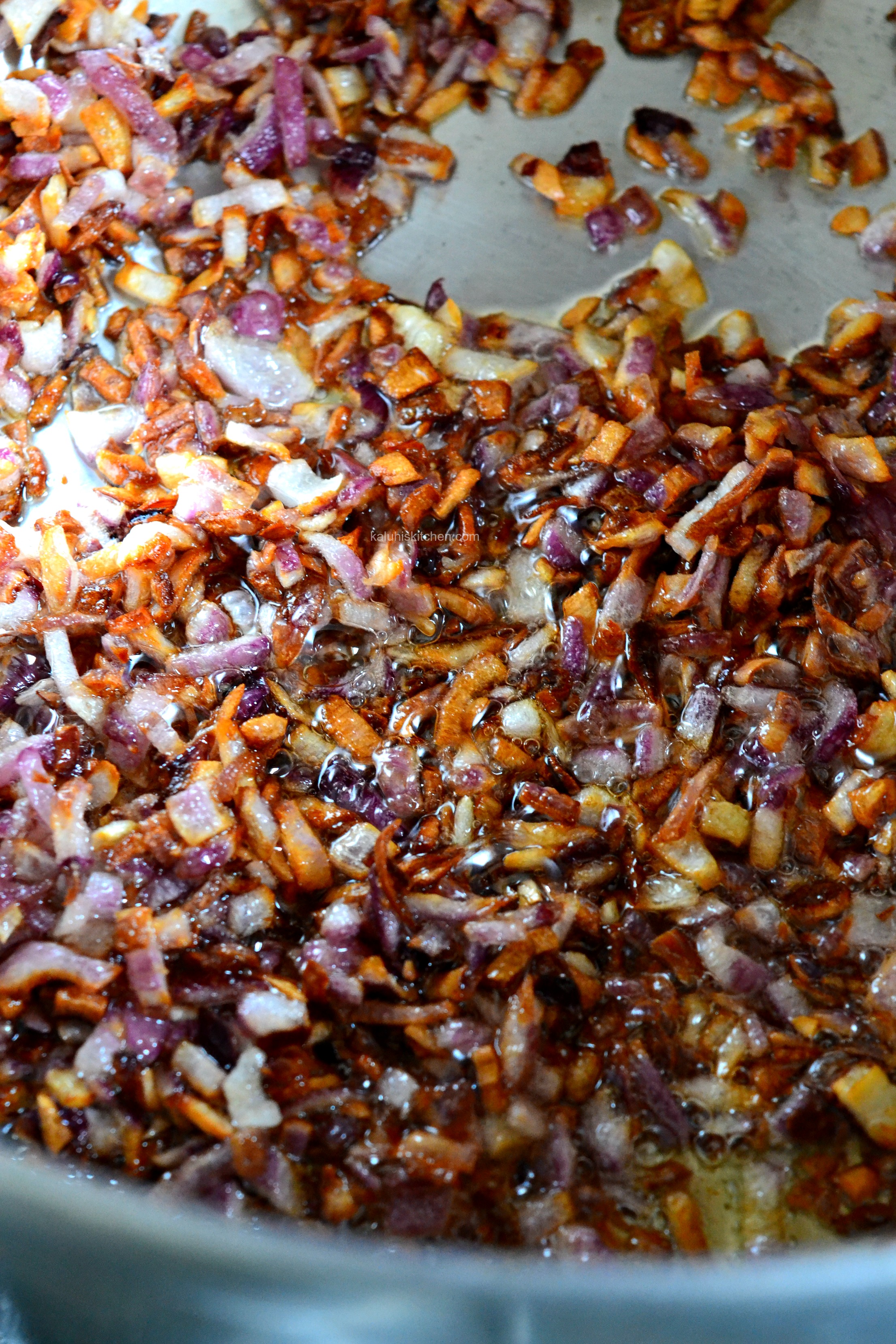 Add the potatoes and then the garlic. I added my garlic at this point because it will cook better with the potatoes taking most of the bheat. Pilau usually does not include garlic, but I personally find it tastes alot better with garlic included.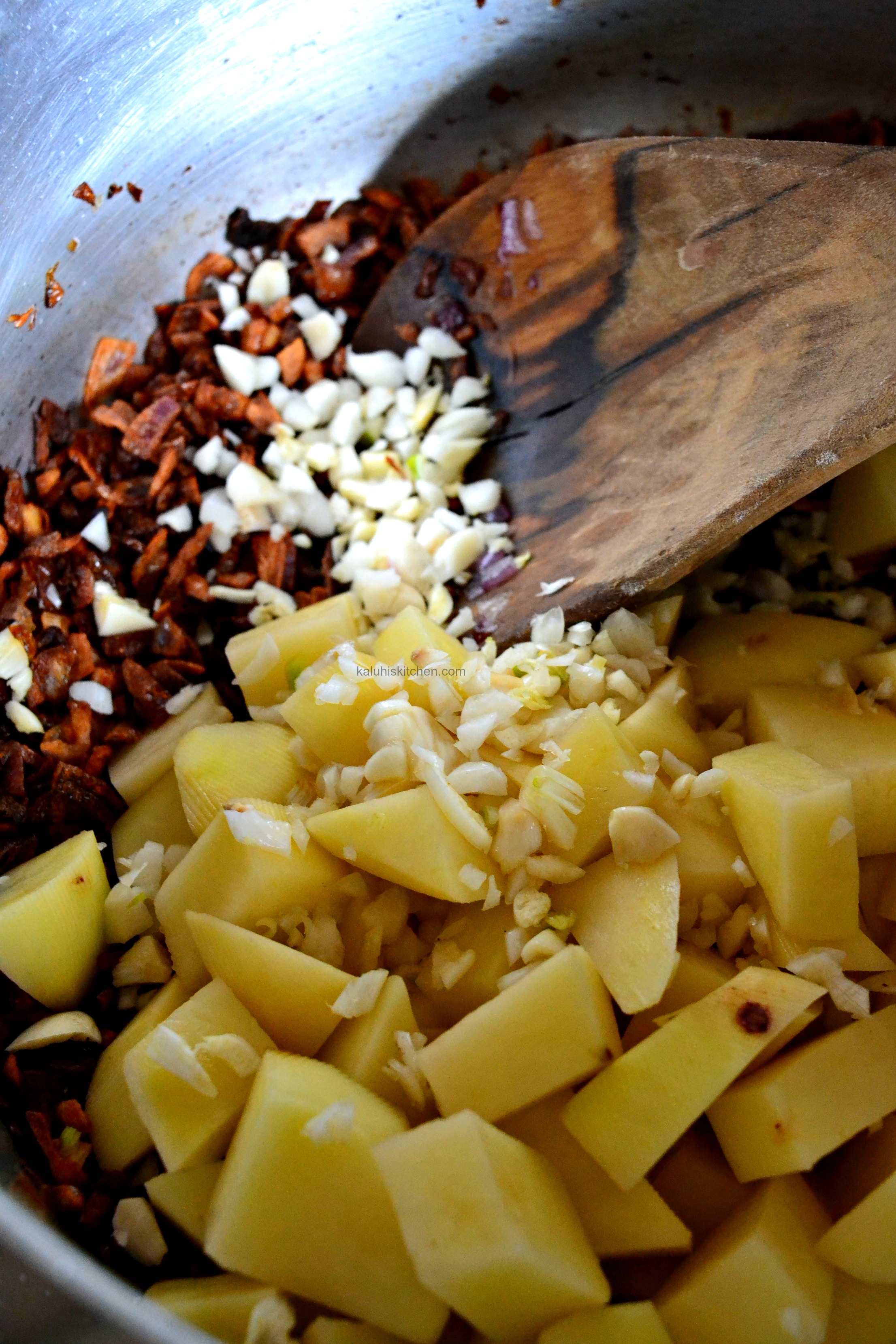 I also have to confess, I love my pilau having only meat, though traditionally it always has potatoes. Today I decided to add some too.
After a couple of minutes of simmering, it will look as it does below. Do you see how dark its already getting??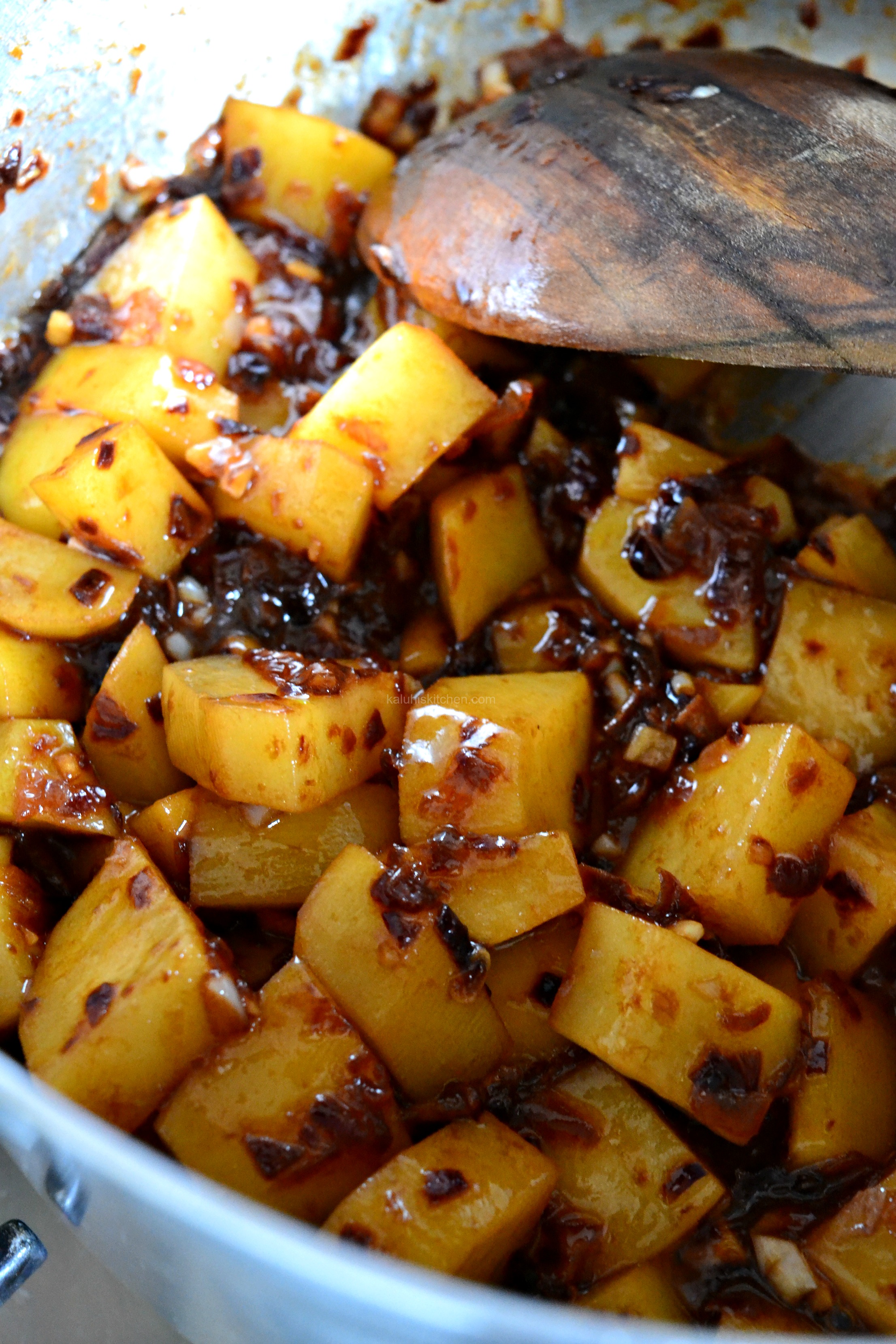 Next add a couple of tablespoons of the freshly made pilau masala and the pre cooked beef. You can use chicken or mutton, but whichever meat you use, make sure it is pre-cooked.
Let this simmer for a few minutes and once the potatoes are halfway done, add the rice + water/ stock and let this cook until the rice is done and the potatoes soft. Remember we also want 'mchele moja moja' with pilau just as we do for any other rice dish, so make sure the ratio of your stock/water: rice is 2:1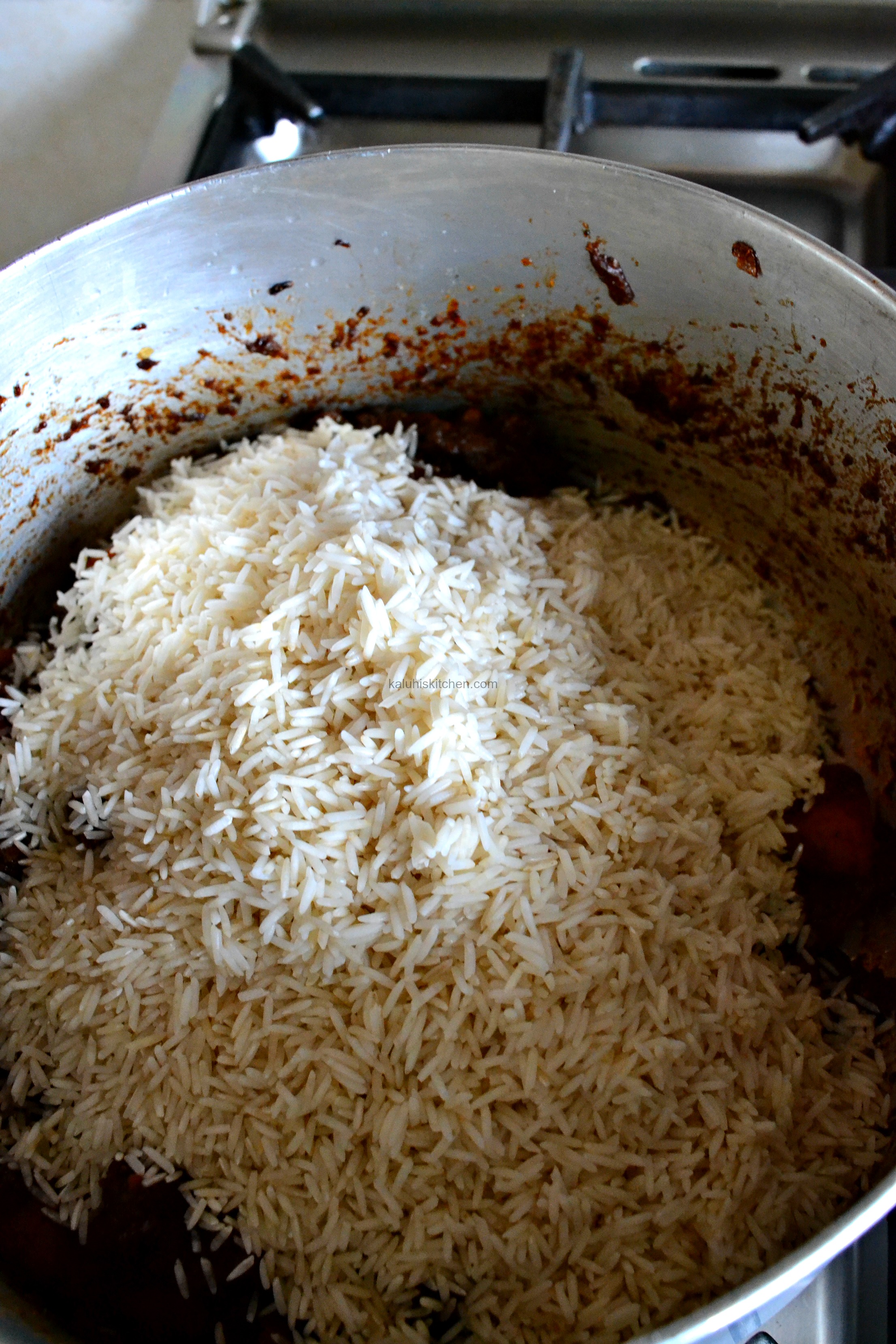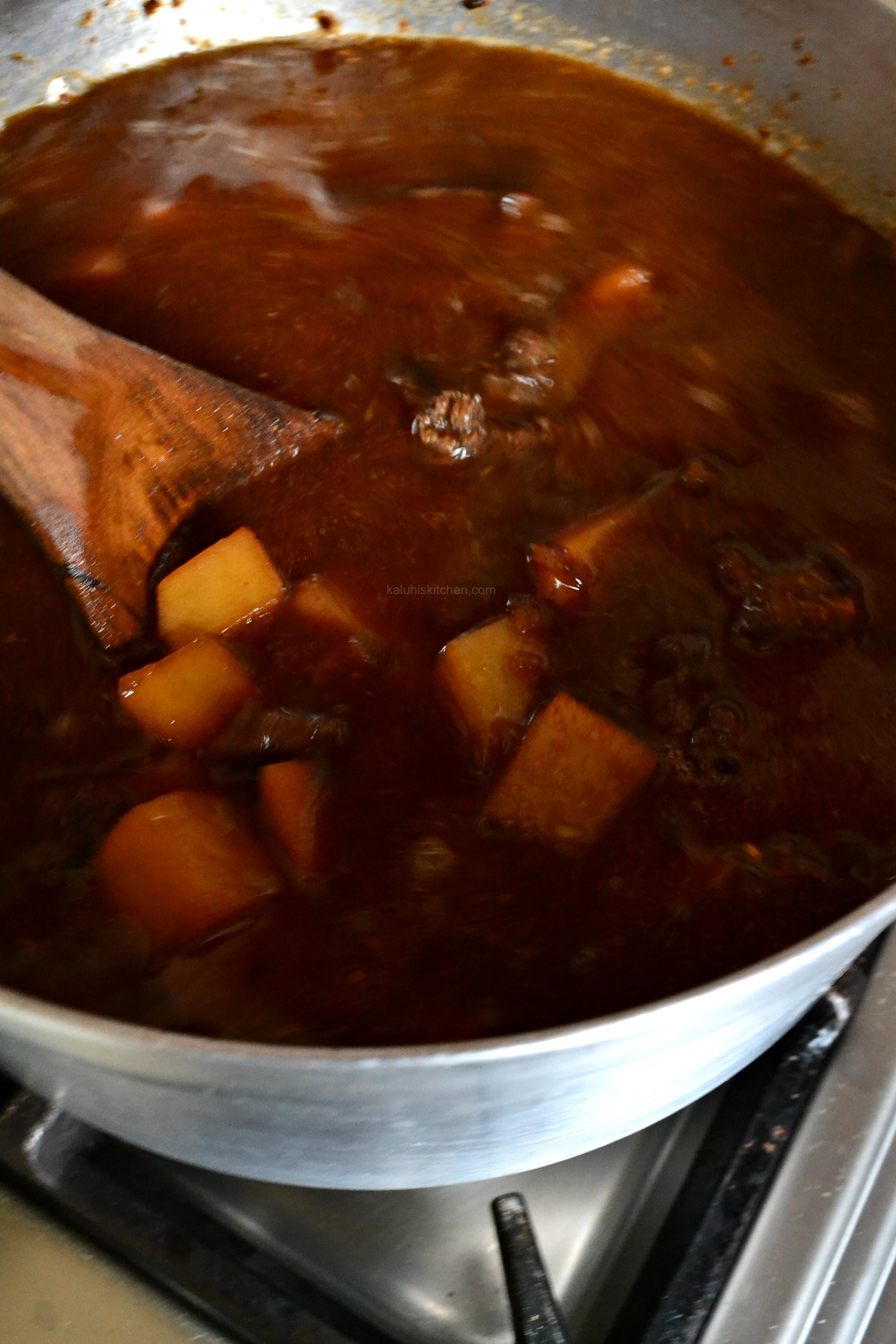 It will take about 20 minutes to cook. As that is cooking, prep some kachumbari that you will have this with or your favorite salad or as some people enjoy to – with just some sweet bananas.
I know I say this all the damn time, but how gorgeous does my beef pilau look? I know you want to reach out into the screen and eat it all up! Some of you have already swallowed your phones as we speak. And honestly, I do not blame you!!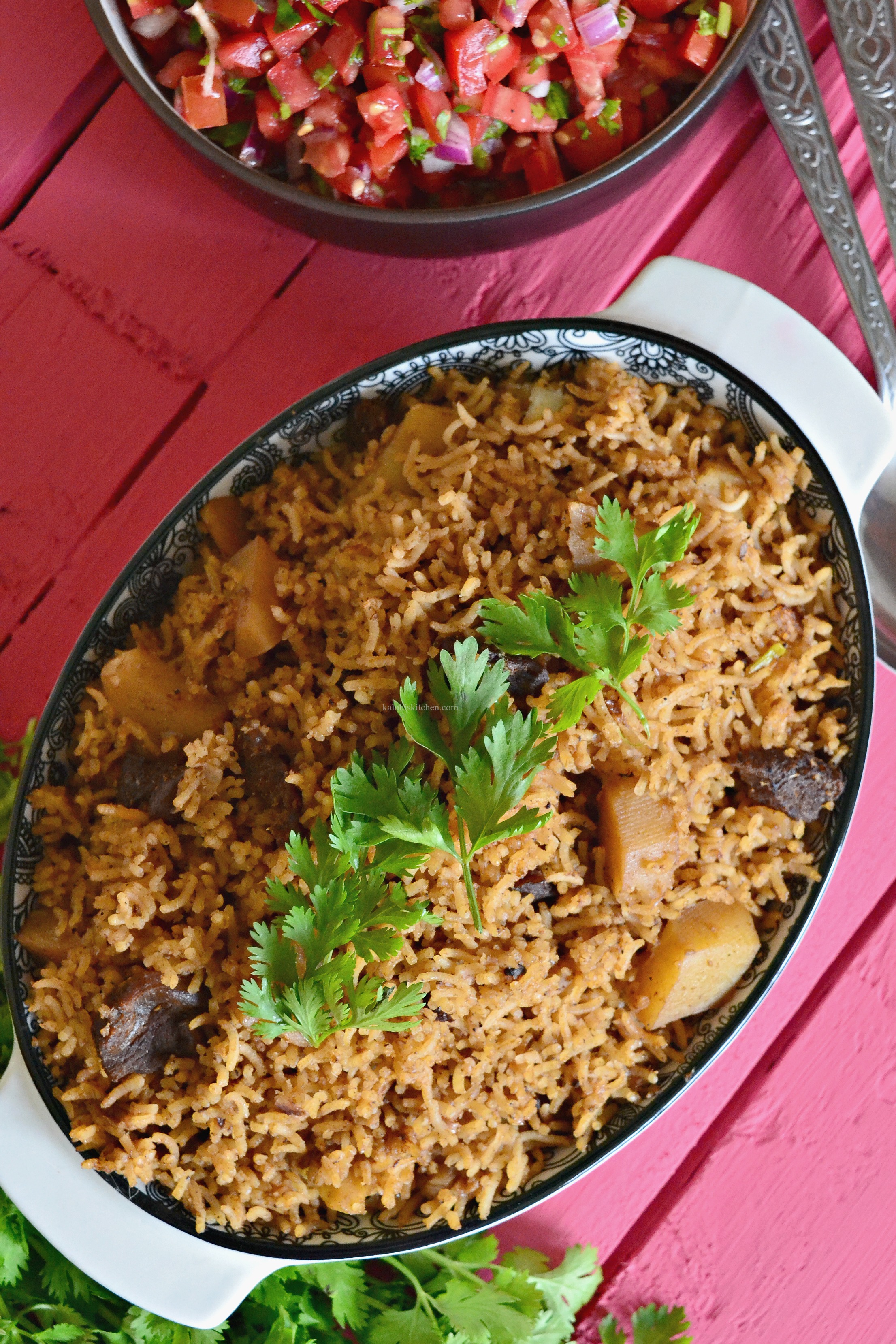 You have seen it for yourself, making bomb ass beef pilau is truly a walk in the park. Just 5 ingredients and you are ready with the Kenyan beloved rice dish!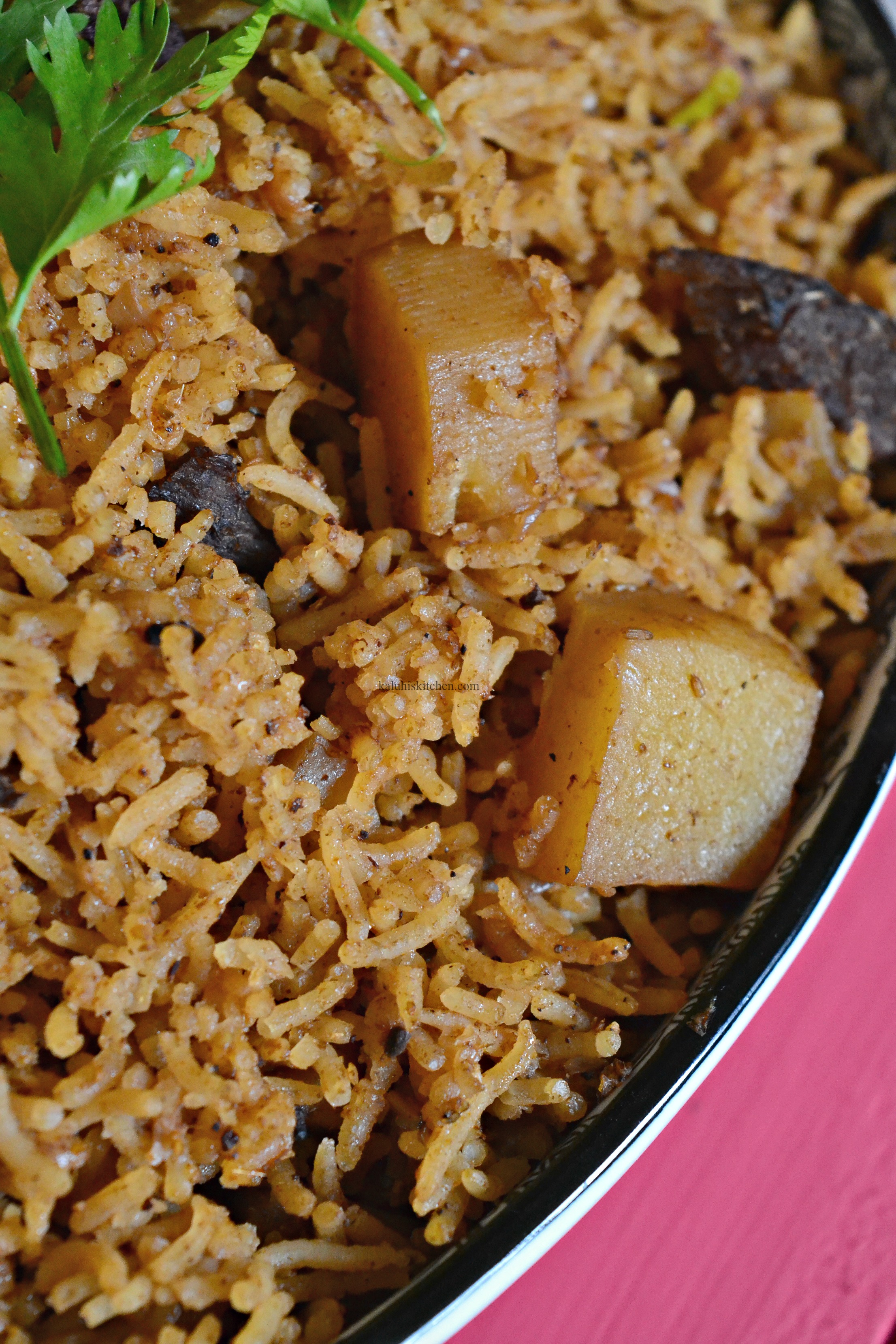 Incase you think the pictures are too good to be true (I get that alot *flips hair*), I welcome you to my YouTube channel, watch from beginning to end and see for yourself that making gorgeous AND delicious food is not impossible. Do subscribe while you're at it coz I would very much love to have you as part of my tribe!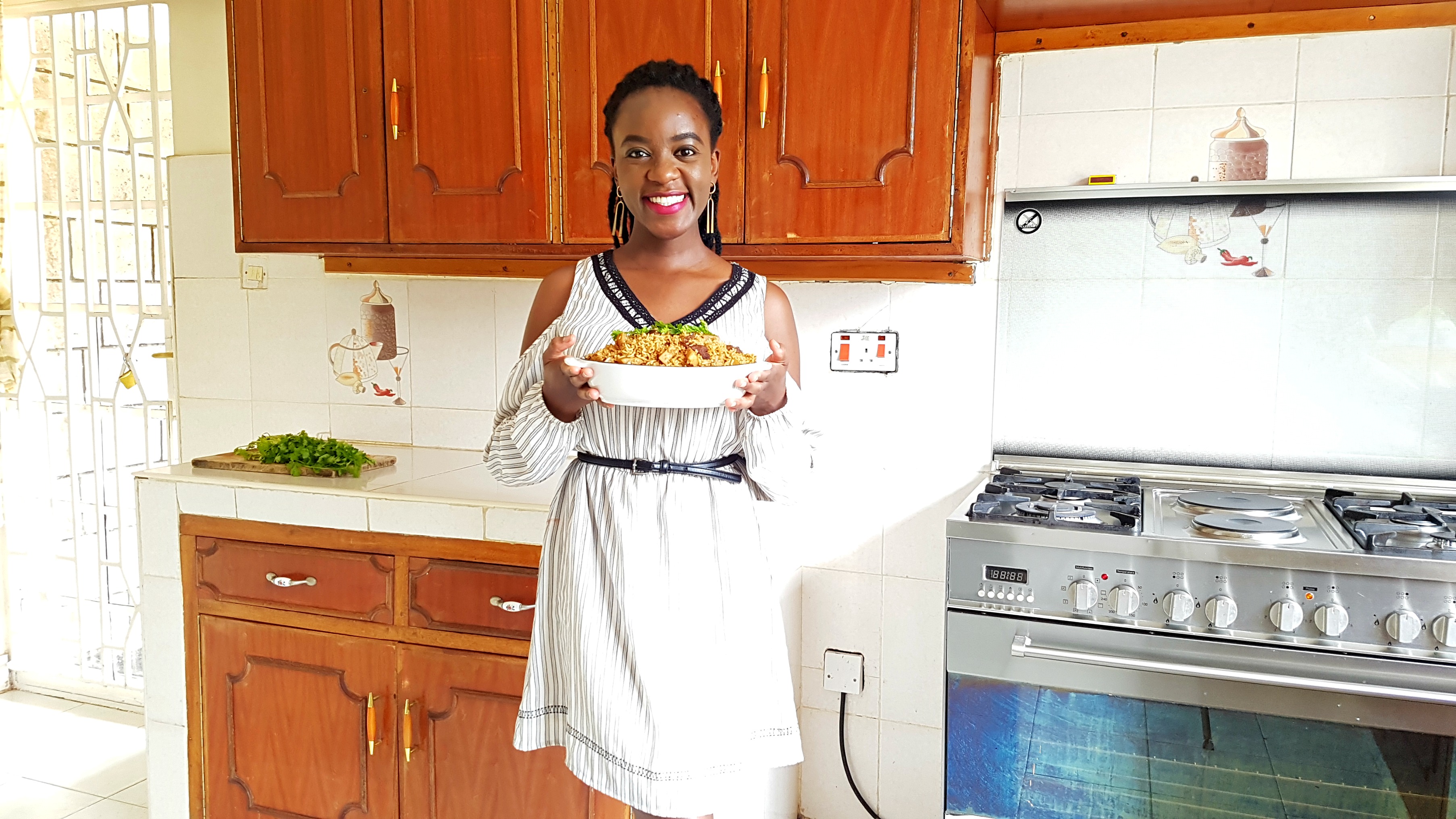 Can't wait for you guys to try this out!
xx
---
Get your downloadable recipe here :))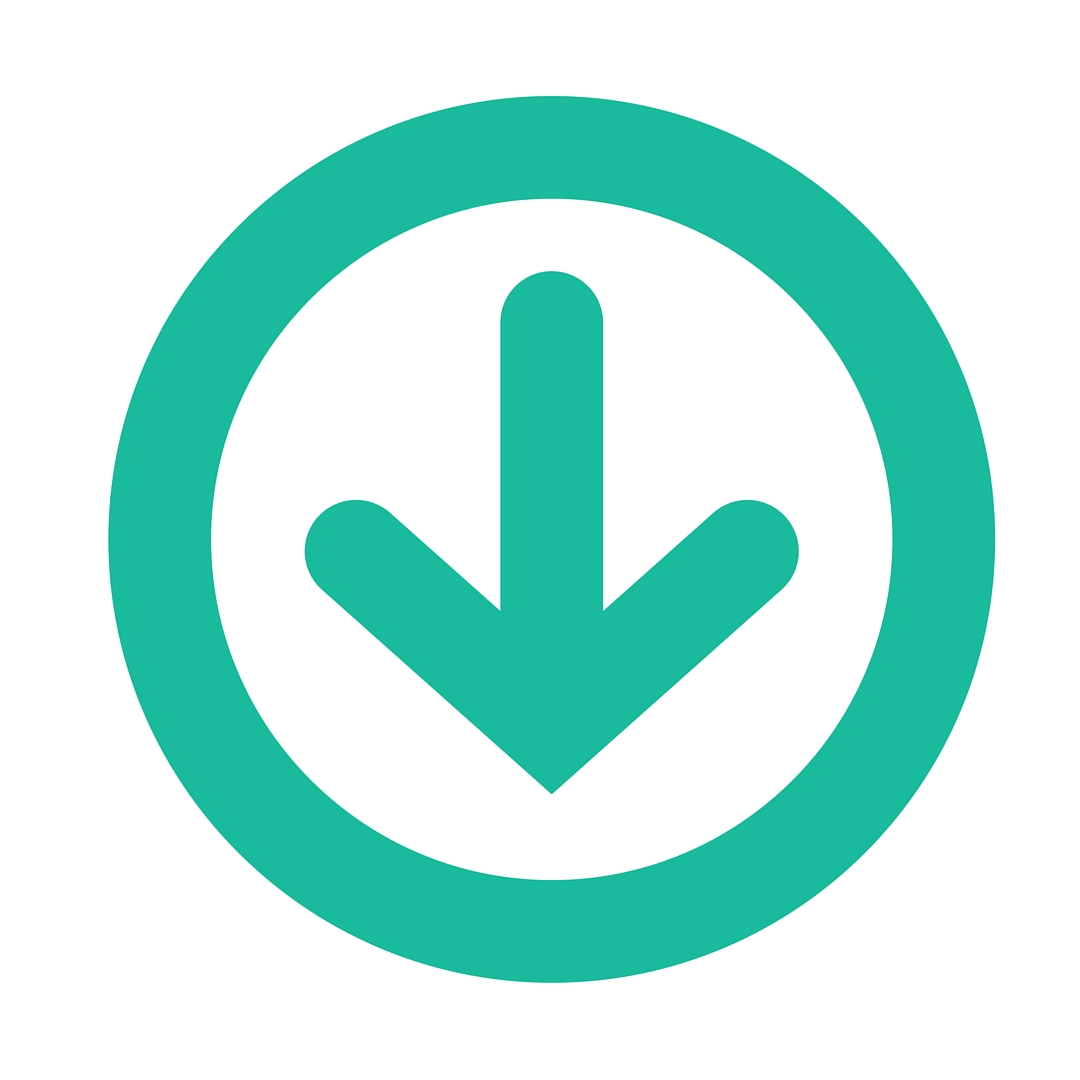 ---
All content and images are copyright protected by



Do not copy in part or whole without giving due credit.
---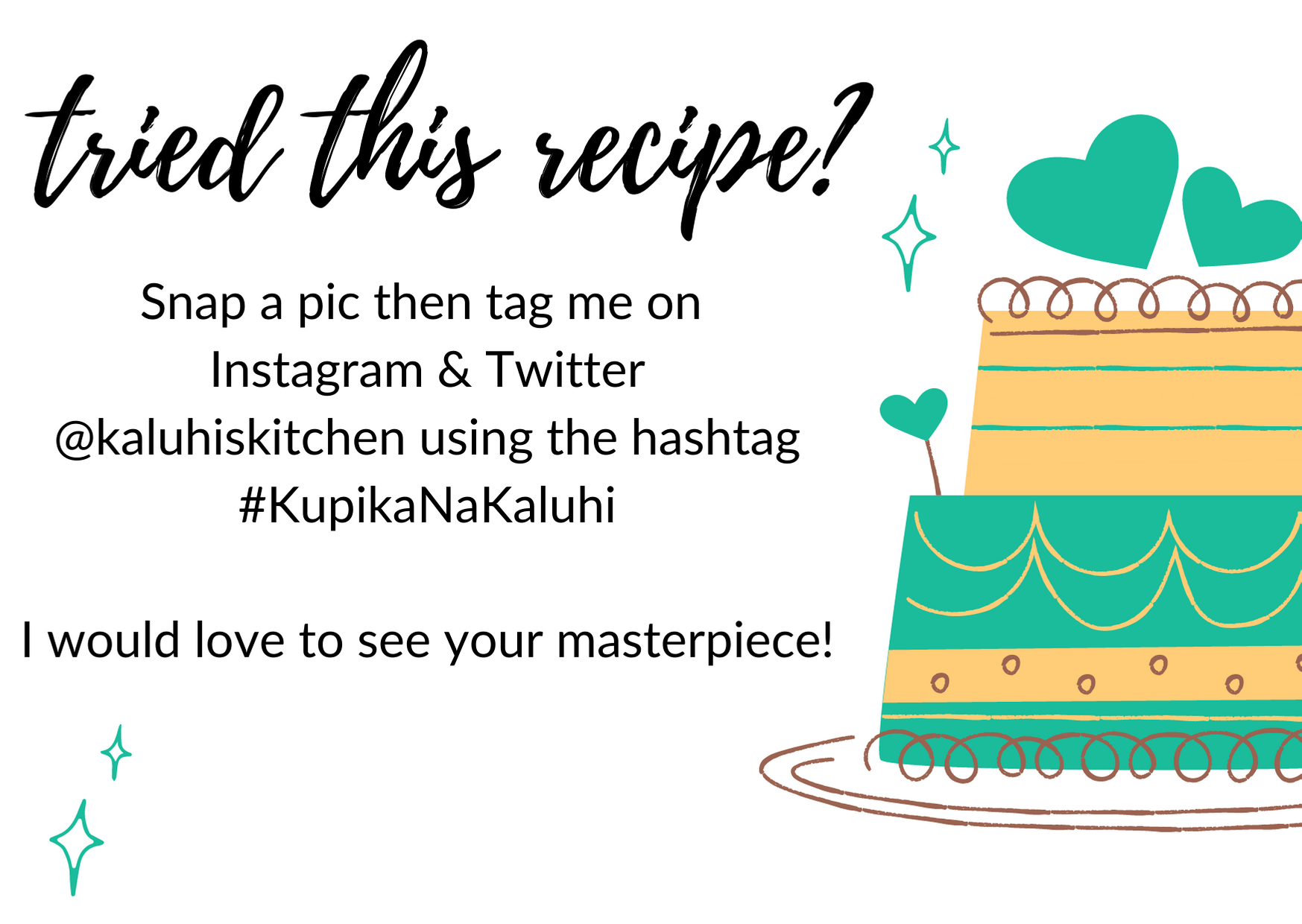 ---