There are a couple of things that are distinctly Kenyan. "Me I" is distinctly Kenyan. Our loud, artsy Matatus are distinctly Kenyan. Phrases such as 'wah' 'si' 'hebu' can only be understood by someone who has grown up Kenyan; and even when explained, the meaning will not be understood as it should. Choma over every holiday, and if we are being honest- during any time we get together- is one of those distinct Kenyan habits. We love our choma!! Choma is a roast- equivalent to the South African braai. We do love our meat, and roasting it makes it even better.
Mbuzi (goat) choma is very very popular too. It is among my top three favorite chomas and today's recipe and video takes you through how I make mine explosively good!!! I hope you love it as much as I love it!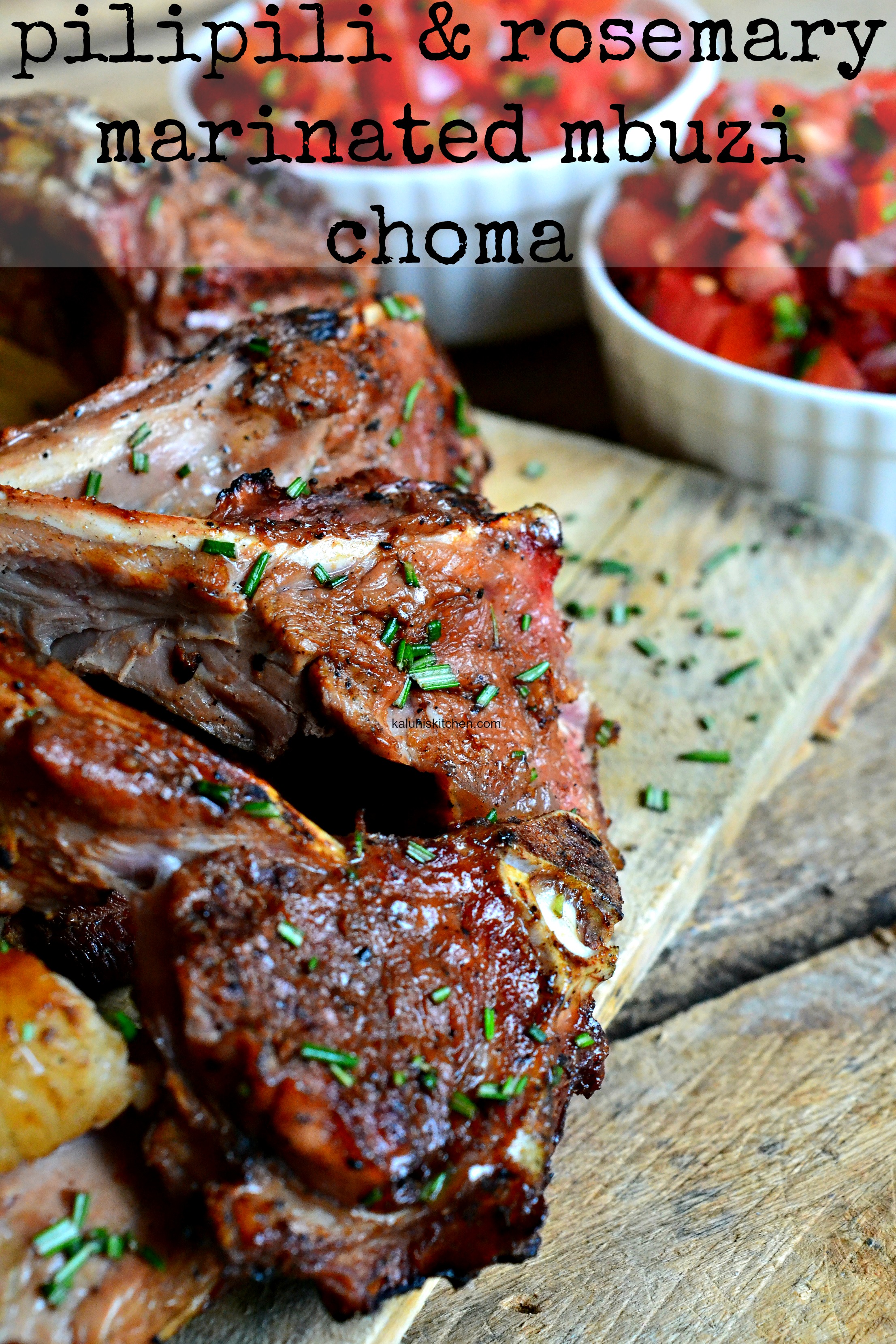 As usual, there is a video on my YouTube channel accompanying the write up!!
Watch here:

Ingredients
For the kachumbari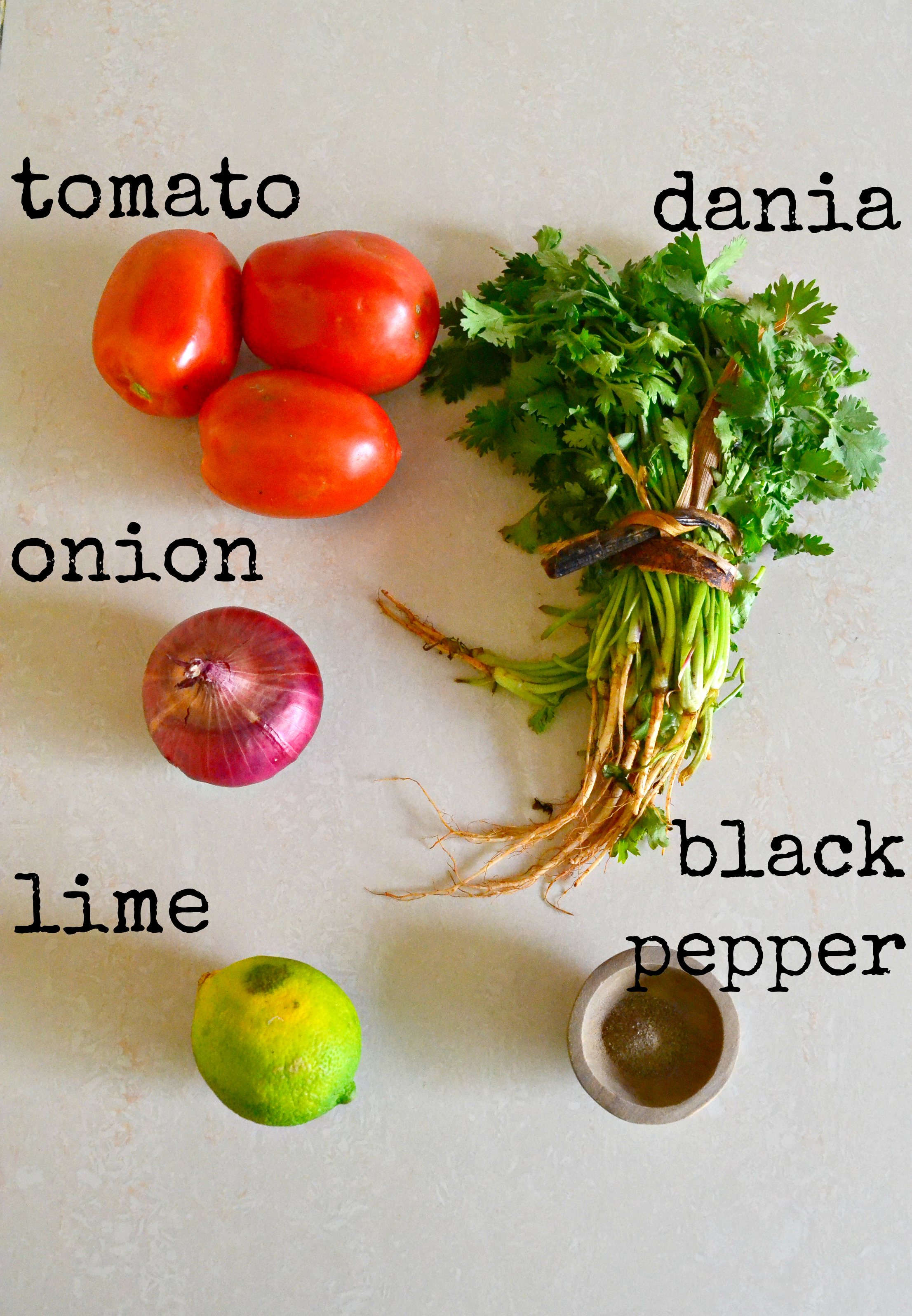 1 red onion, finely chopped
3 tomatoes, cubed
½ a lime, juiced
A dash of salt
A pinch of pepper
Finely chopped dania
For the Mbuzi ribs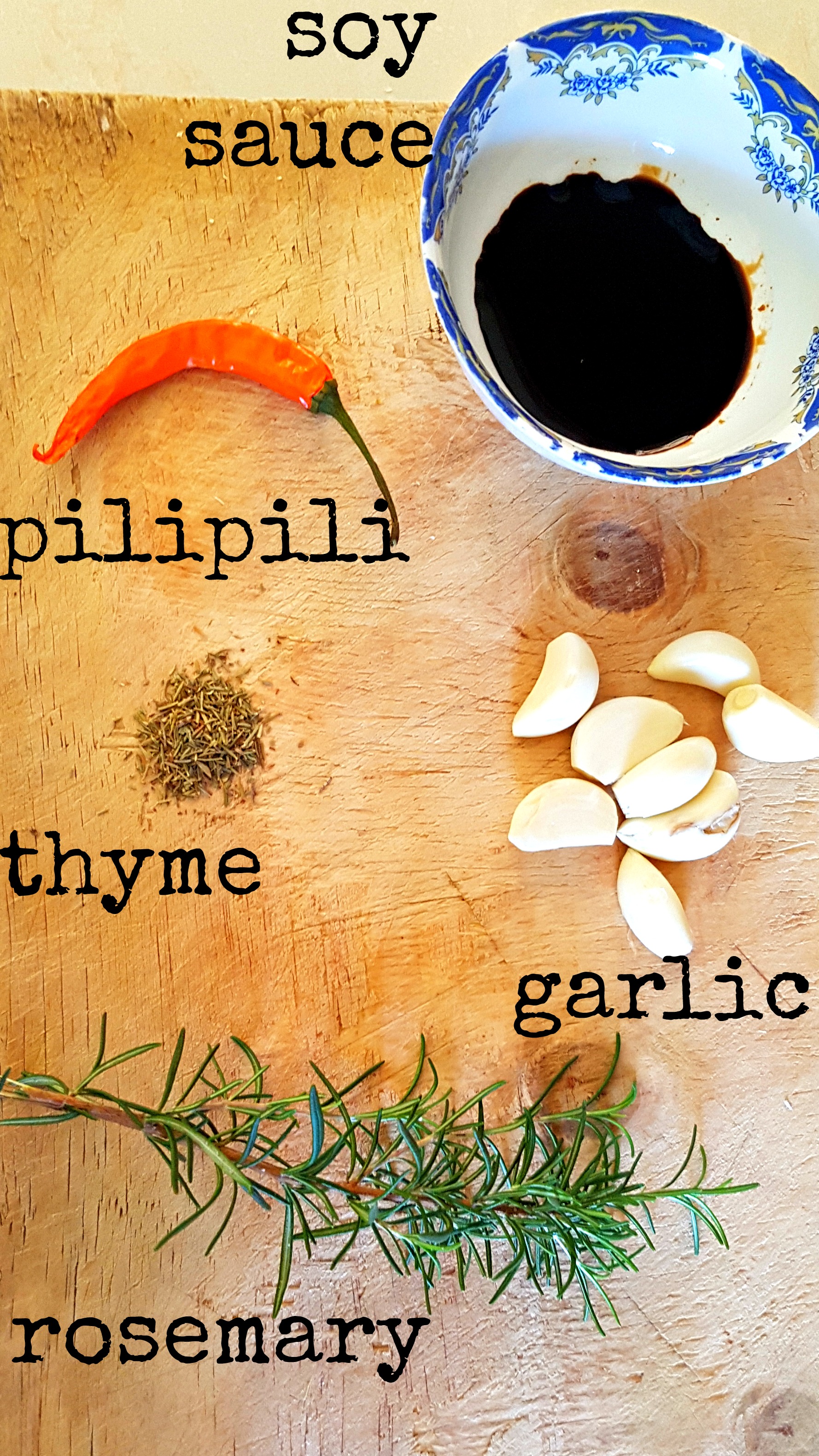 1 rack of mbuzi ribs
7 cloves of garlic, minced
2 tablespoons of soy sauce
1 tablespoon of rosemary leaves
1 whole pilipili, chopped
½ a teaspoon of dried thyme
Method
For the kachumbari, chop all the ingredients and place into a bowl, pour the fresh lime juice over it then your salt and pepper. Commonly, Kachumbari is made with only tomatoes and onion. However, I add a splash of a tart citrus fruit, usually lemon- but today lime- for more depth. I also add some herbs, often dania (coriander) for additional freshness and herbiness. All within reach and that just proves, it is the little changes that make a HUGE difference.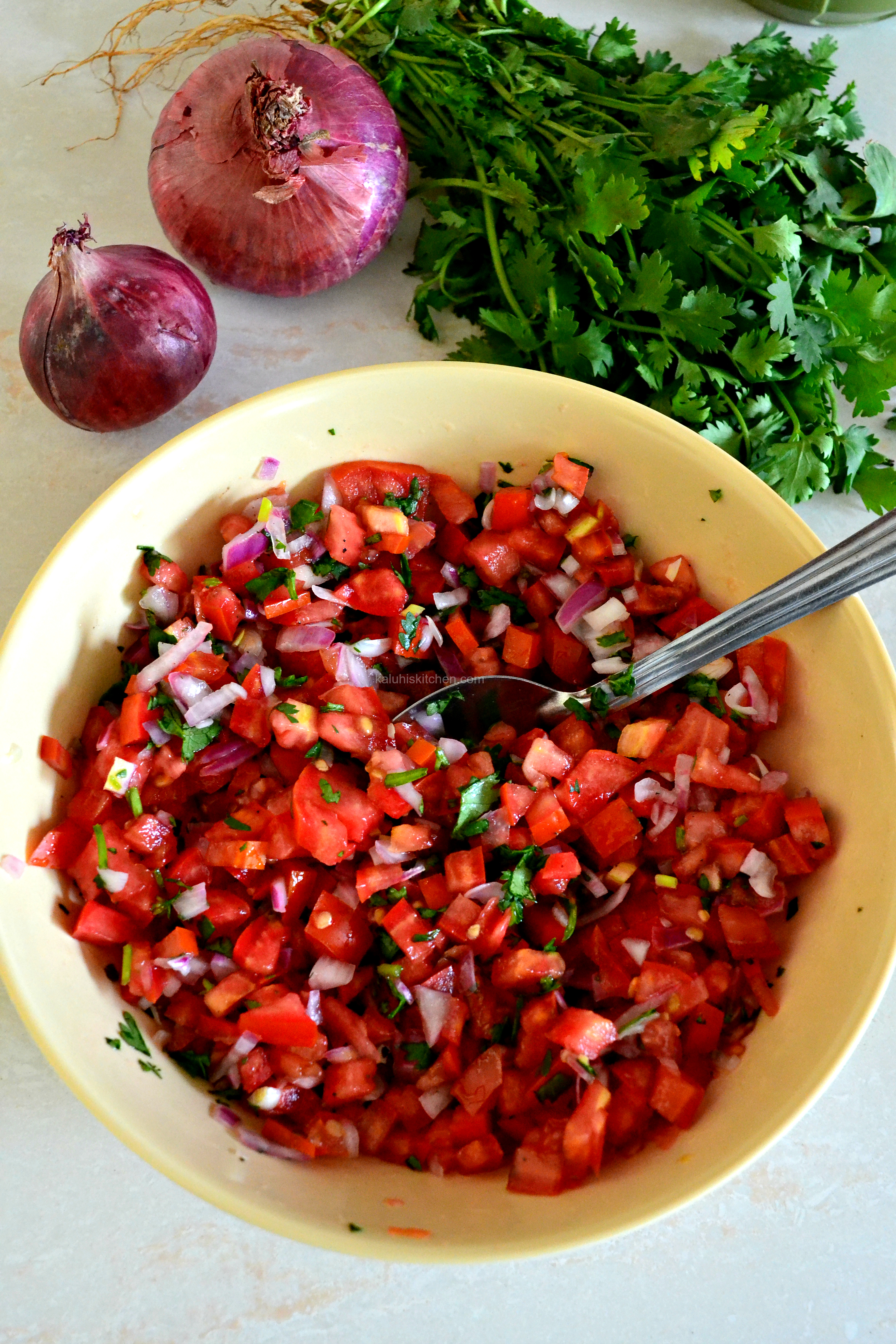 It is also important for you to steep the chopped red onion in some hot water with salt or hot water with a splash of vinegar after chopping. Let the onion steep for about 10 minutes, then drain the water before adding the onion. This eases the otherwise pungent flavor of the red onion and will 100% save you from the plague of onion breath. We are def not about the onion breath life!!!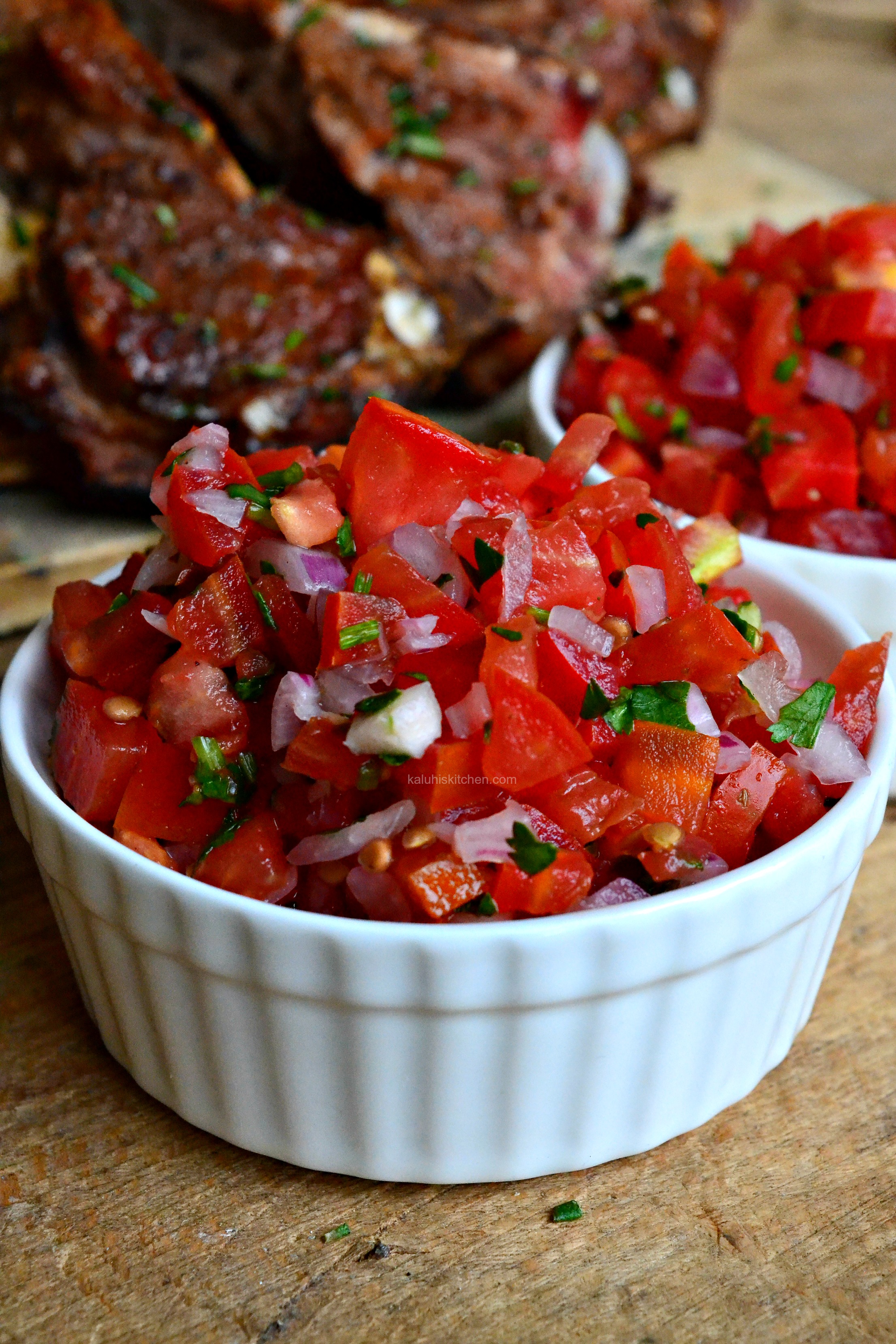 Mix it all up and you are done. Place it in the fridge to chill, and as that is happening, let us get to choma-ing the mbuzi.
For the mbuzi, first step is to marinate and that starts the day before. Remember, the longer you marinate, the deeper the flavors become. I marinated mine for 24 hours, but you can stretch that for up to 3 days refrigerated. Chop and mix all the ingredients in a bowl- I love my marinates herby and for my mbuzi, pilipili (bird's eye chili), rosemary, garlic, thyme and a bit of soy sauce was perfect. Remember you can always adjust and add other ingredients as per your preference.
Contacts of my City Market buchery are listed in Today's video description box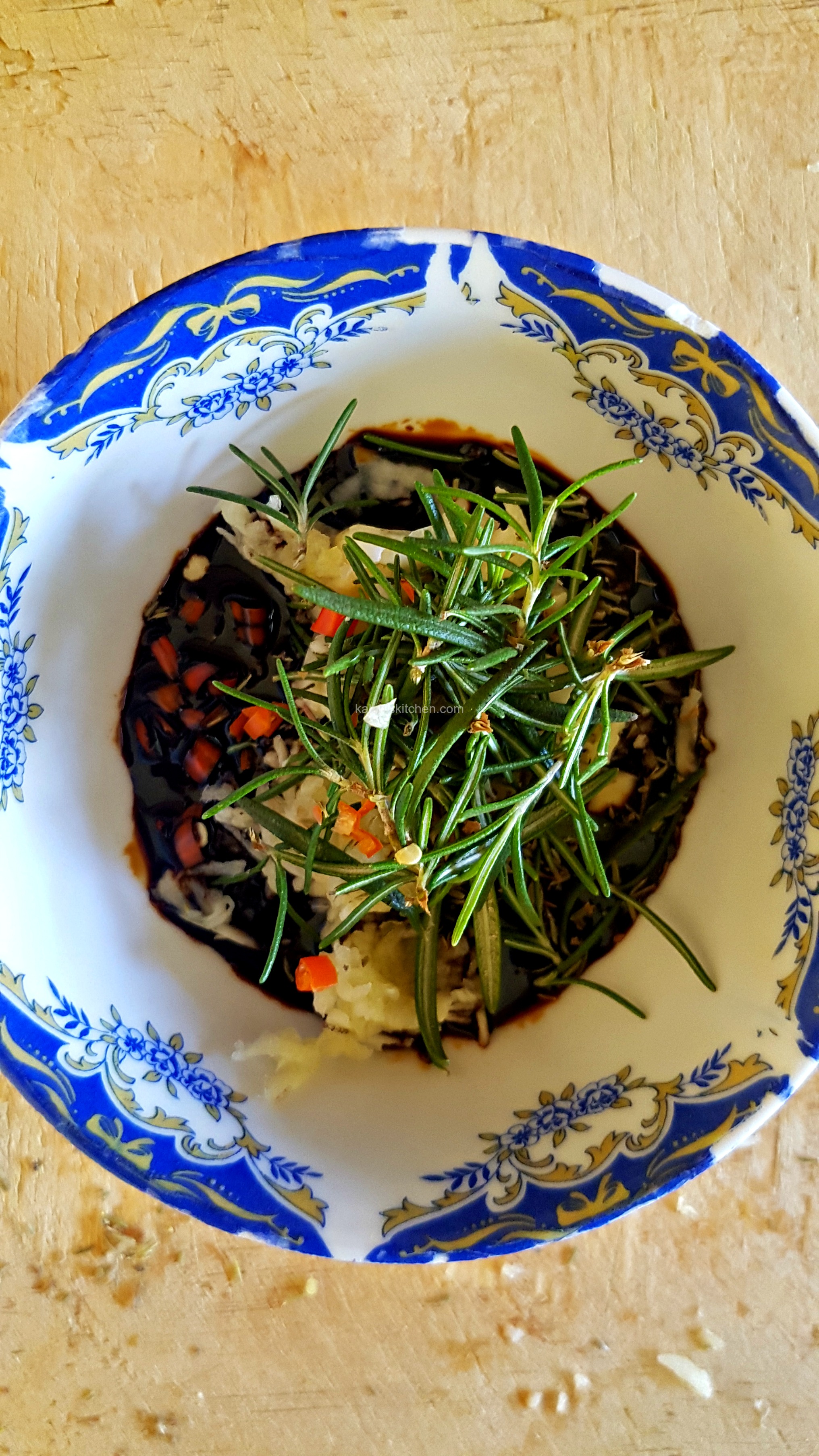 Slather it over the ribs ,as shown in the video, wrap with a cling film and let it marinate overnight and upto 3 days-refrigerated.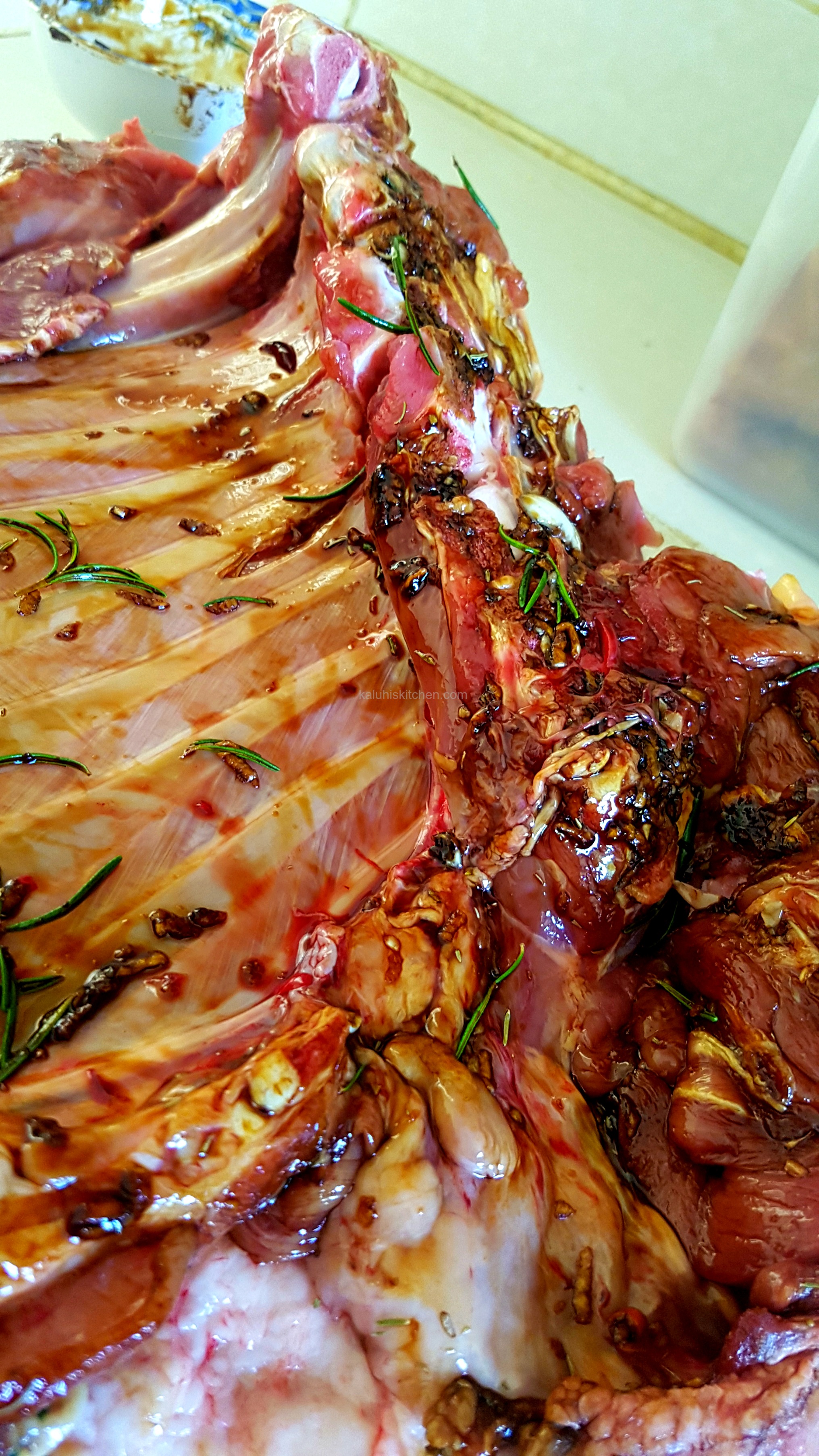 Once done marinating, remove the meat from the fridge and let it come to room temperature, then proceed to choma until it gets to your preferred level of doneness. I added some salt before choma-ing. Be mindful of the amount of salt you add because soy sauce is already quite salty, so just a dash is enough.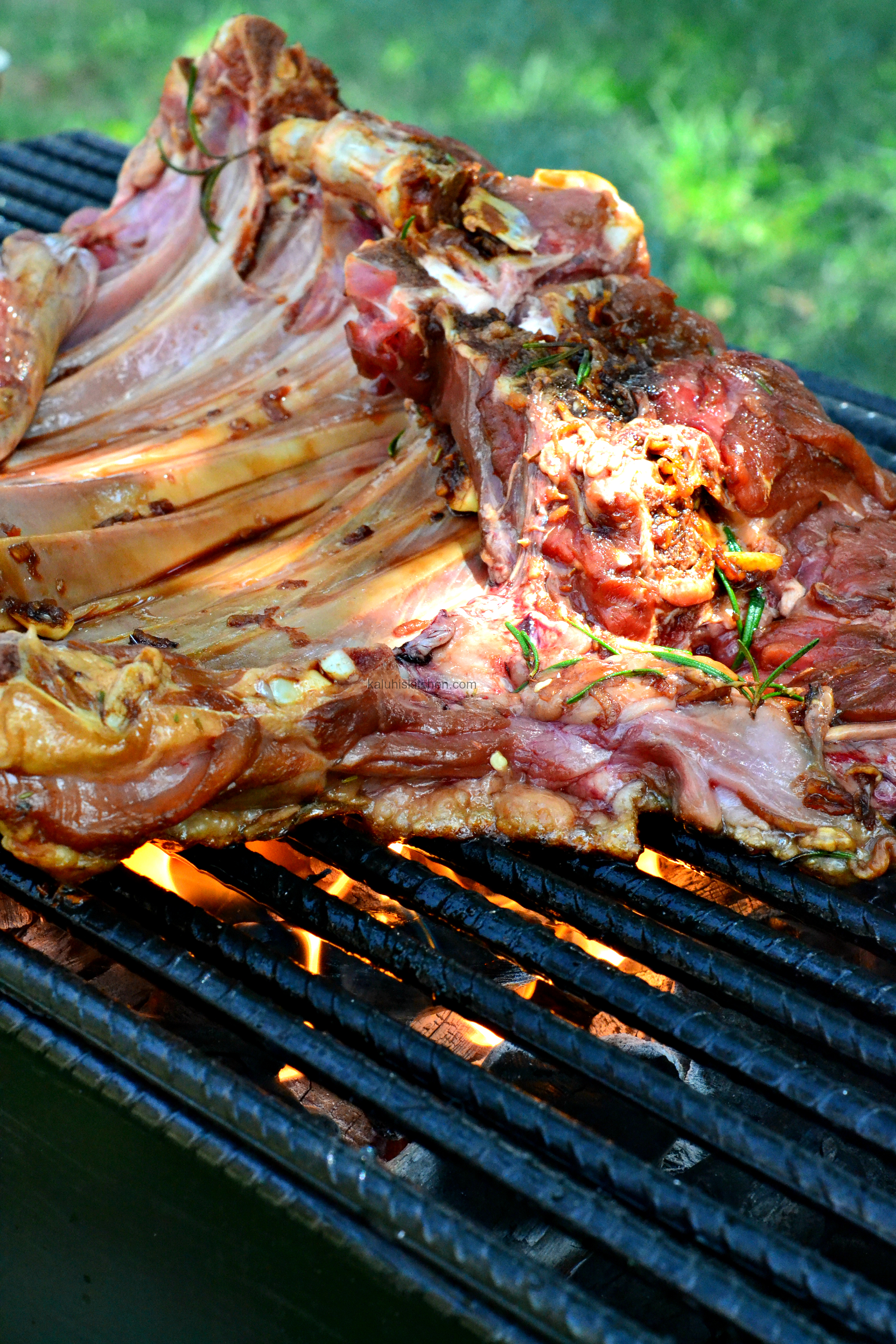 Once done, serve hot, juicy mbuzi choma with the chilled kachumbari you earlier on prepared.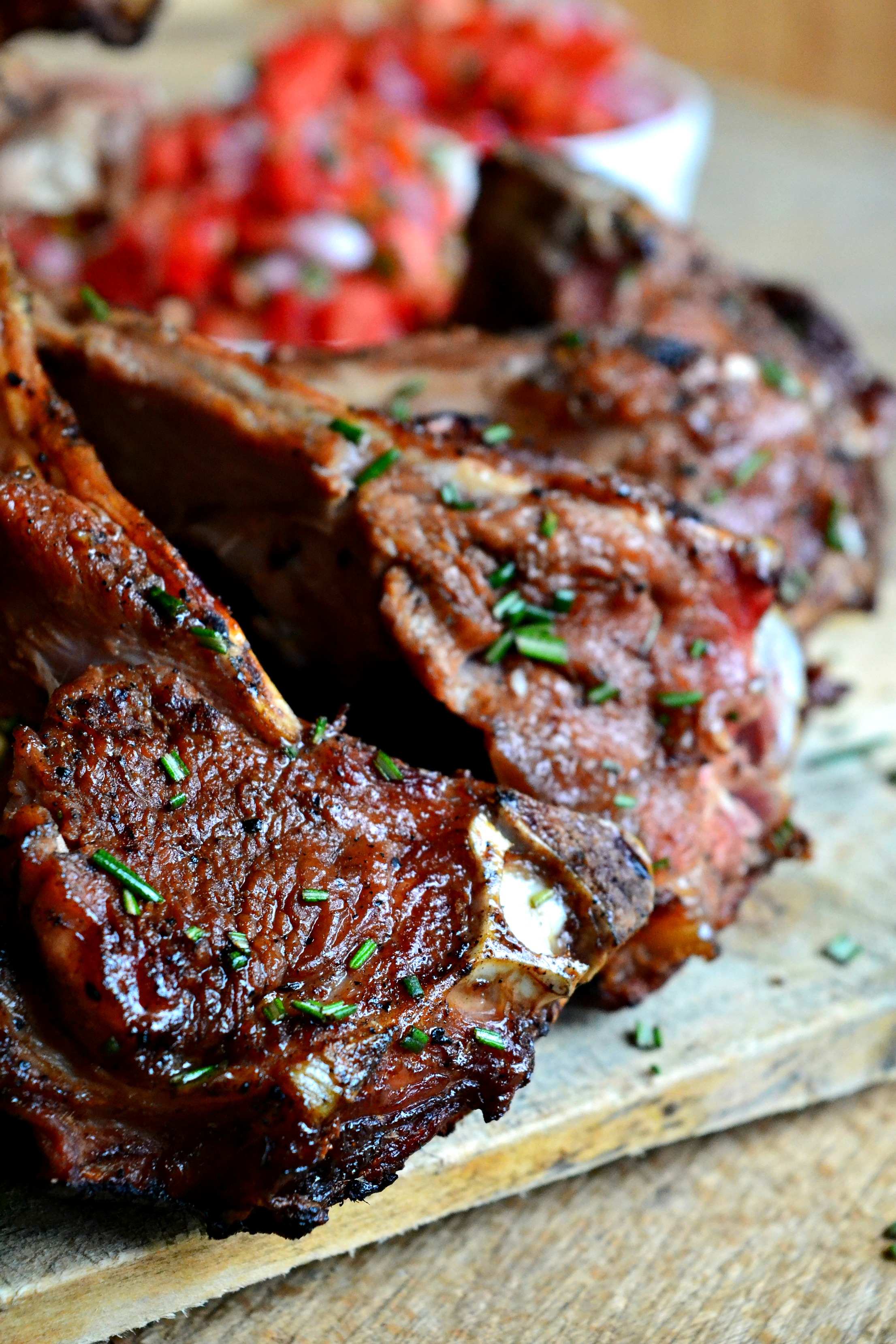 What I love most about this mbuzi choma is that the flavors of the marinate do not overpower the inherent delicious taste of mbuzi ( goat). They instead play off of each other and everything simply shines! You can taste every herby note and your mouth experiences nothing but explosive flavor!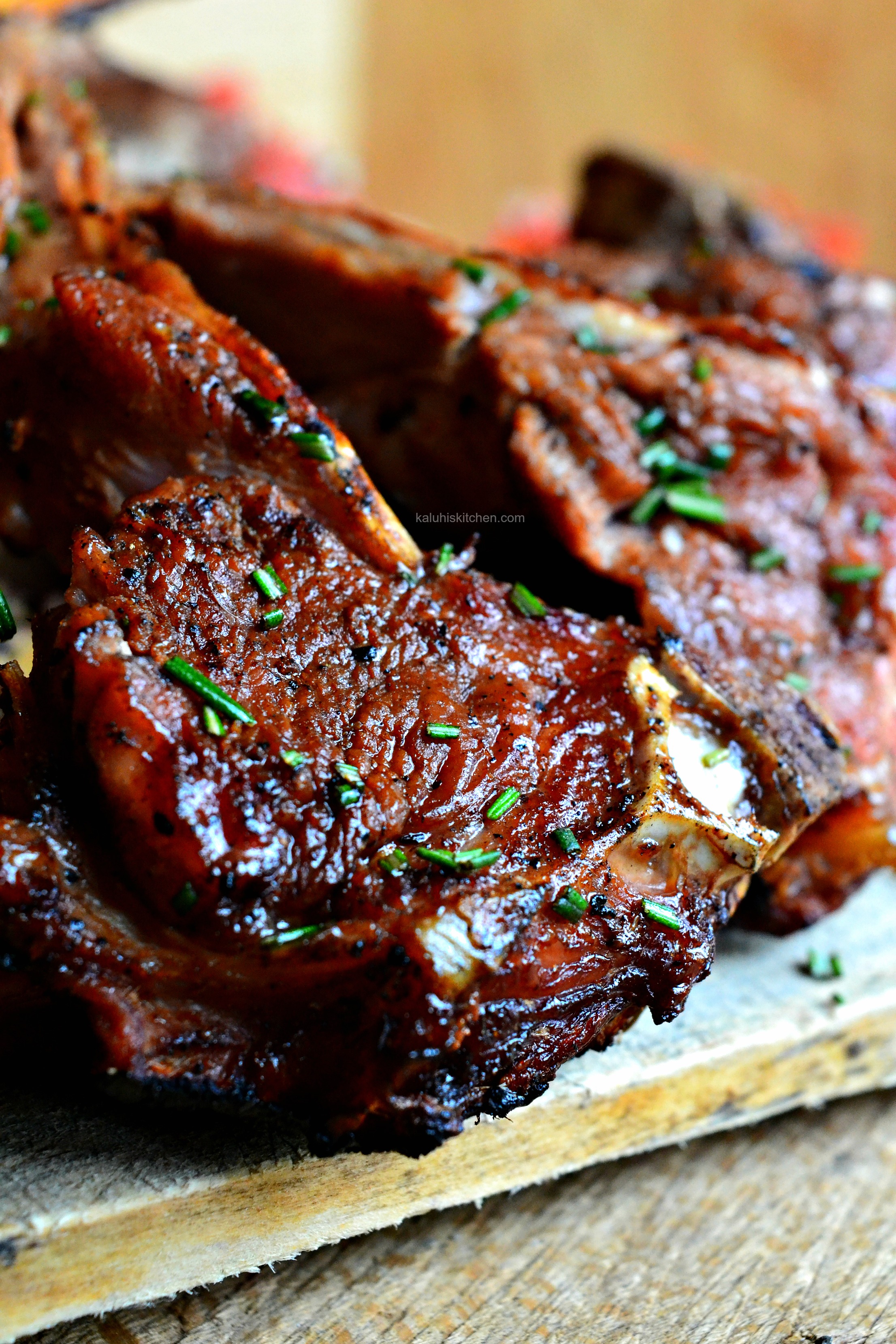 The kachumbari counters the rich meatiness of the meat by introducing some freshness, and those two in combination truly never ever dissapoint!!. Next time you make some mbuzi choma, do not roast it plain! You will only need herbs to transform it from bleugh! to woooooooooooo!!!!!!!. So step out your usual, coz you def deserve nothing but the best.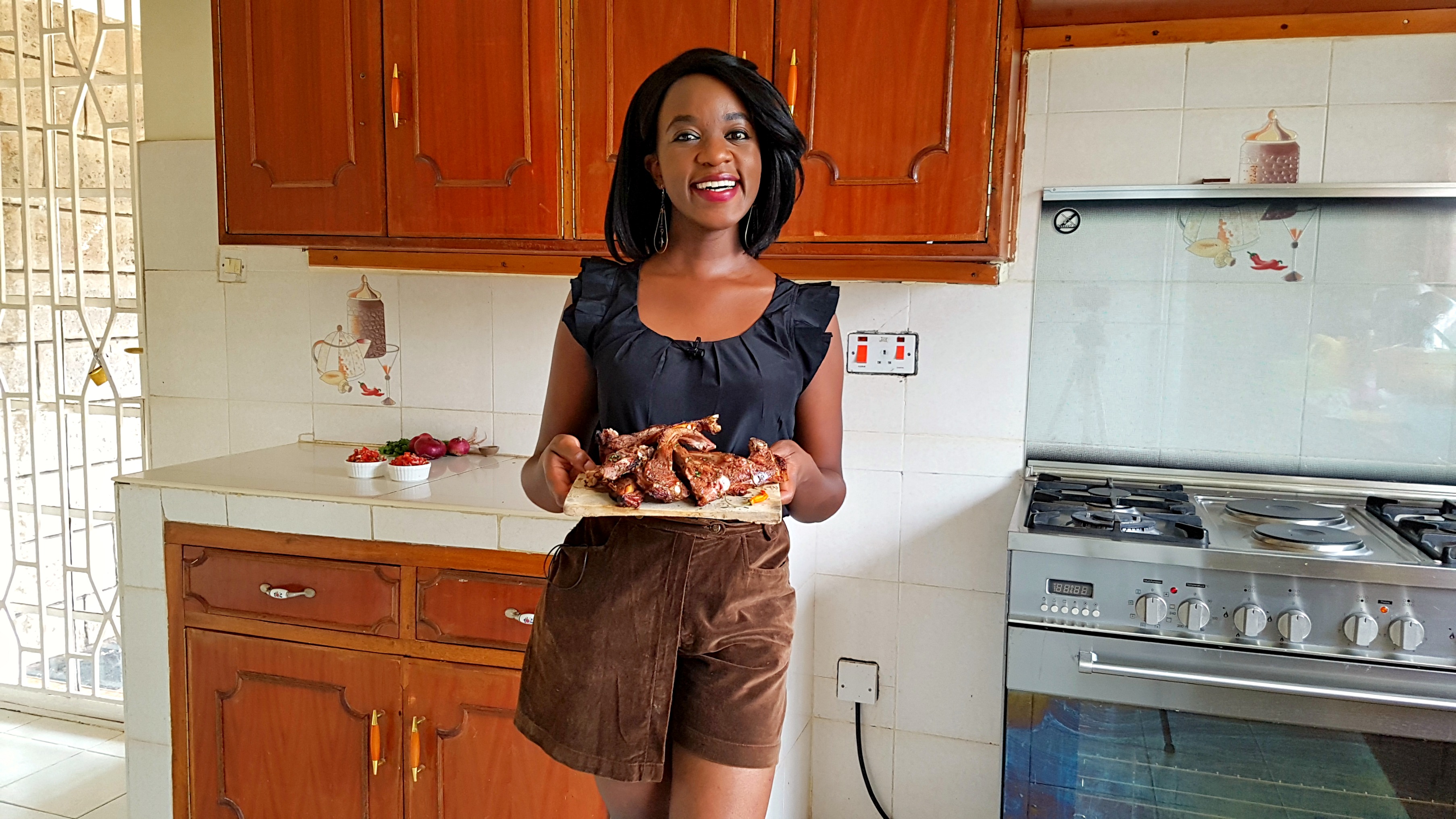 Cheers!!
This recipe is part of Black History Month, where we hold a virtual potluck and share dope recipes with the world and with each other. Check out the other recipes form other bloggers of color:
Beautiful Eats & Things | Okra, Corn, & Tomato Chicken Stew
Beyond The Bayou Blog | Mackerel Balls With Biscuits & Cane Syrup
B Sugar Mama | Red Beans and Rice
Butter Be Ready | Caribbean- Curry Goat with Rice and Peas
Cooks with Soul | Boudin balls
D.M.R. Fine Foods | Spice Roasted Chicken
Dash of Jazz | Soul Food Power Bowl
Dish it with Tisha | Jamaican Curry Chicken
Domestic Dee | Chicken Sliders
Eat.Drink.Frolic. | Bourbon + sweet potato pie
First and Full | Homemade Peach Pie
Food Fidelity | Nashville Hot Shrimp Sandwich
Food is Love Made Edible | Smothered Okra with Chicken and Smoked Sausage
Foodie In New York | Chess Pie
Immaculate Bites | Pimento Cheese
Kaluhi's Kitchen | Pilipili & Rosemary marinated mbuzi choma with Kachumbari
Kenneth Temple | Chicken & Sausage Gumbo
Marisa Moore Nutrition | Sweet and Spicy Roasted Cabbage
Meiko And The Dish | Hot Buttered Rum Biscuits
My Life Runs On Food | Southern Style Caesar Salad
Rosalynn Daniels | Osso Bucco
Savory Thoughts | Haitian Patty
Simply LaKita | Fried Okra
Sweet Tea & Thyme | Spiced Peach Shortcakes
That Girl Cooks Healthy | Scotch Bonnet Pepper Sauce
The Hungry Hutch | Cornbread Dressing
The Seasoning Bottle | Guava Short Ribs
Whisk It Real Gud | Banana Bread
---
Get your downloadable recipe here :))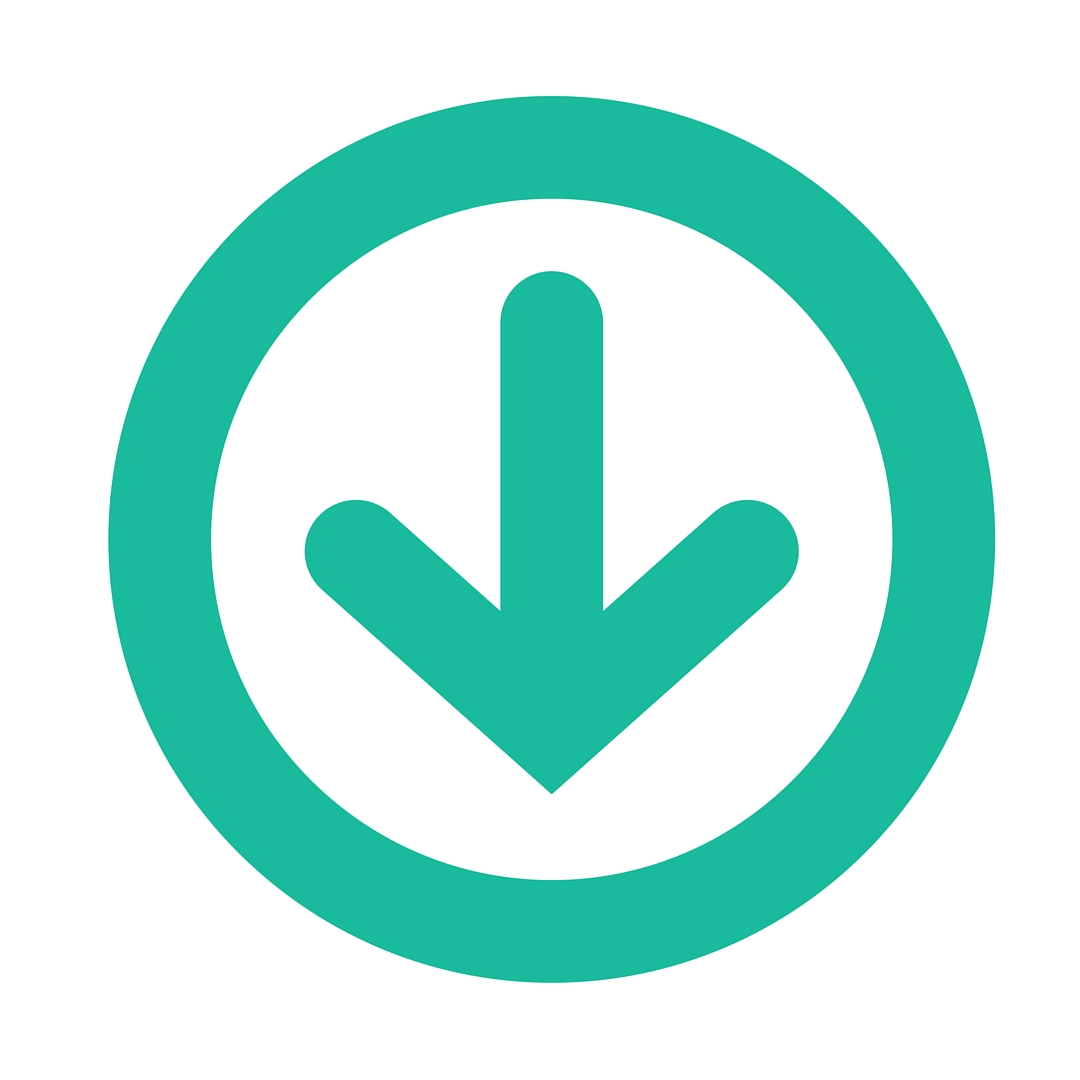 ---
All content and images are copyright protected by



Do not copy in part or whole without giving due credit.
---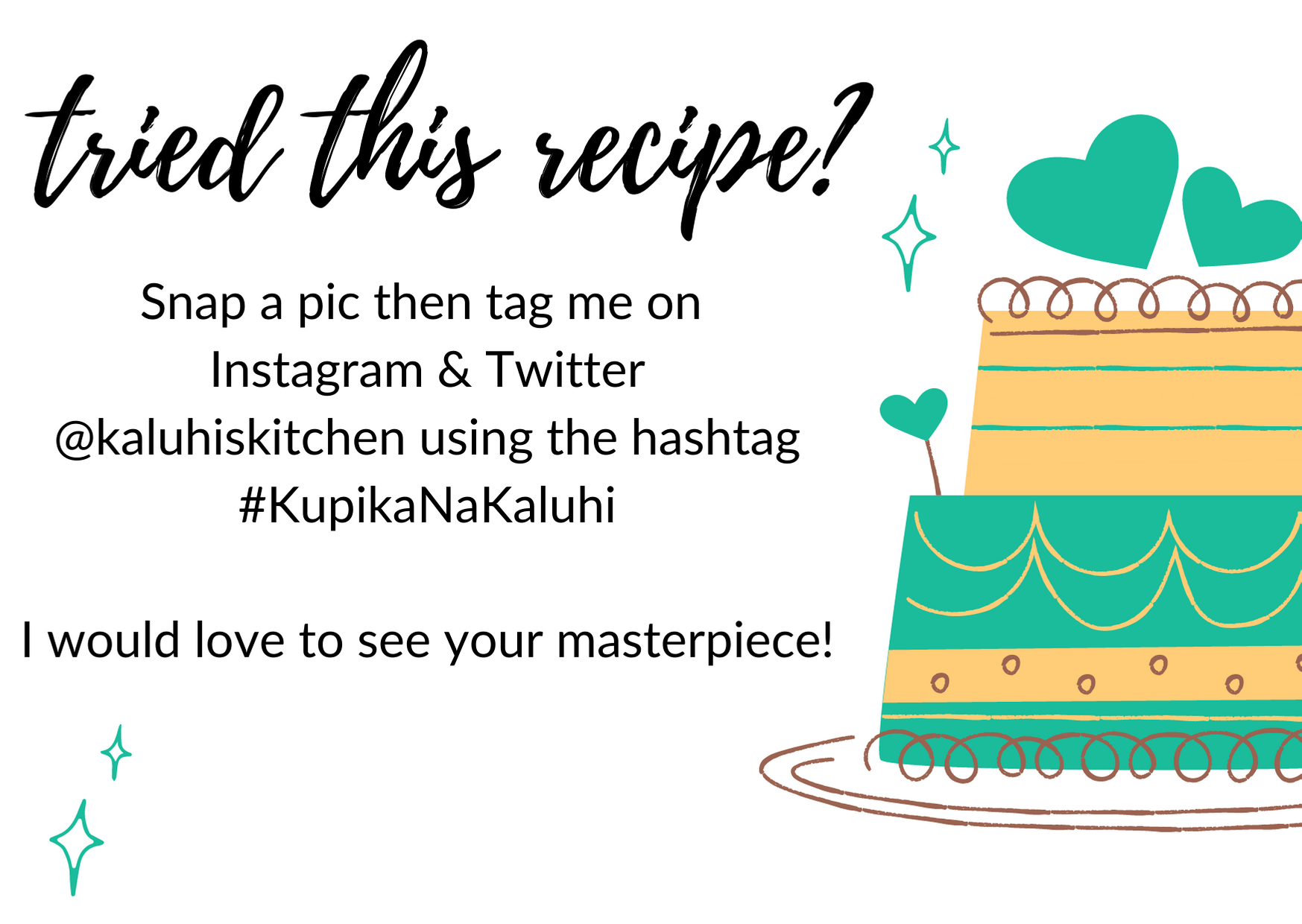 ---