Picture yourself hosting friends for a delicious lunch. It is a potluck lunch and everyone is bringing something. You made sure you book chicken as the dish you would be making. You have the perfect recipe, and you are not only excited to show off the magic you are about to put together, but equally excited to feed your friends some great food. They arrive on time. The food is laid out. The wine is corked open. Some amazing music is playing. The sun is out. Laughter cracks across the room and the vibe is right. The chicken you made is the first thing to be cleared, and everyone is asking for the recipe you used. You take all the compliments, and you tell them "The recipe I used is Kaluhi's Mala marinated kuku choma with a mango habanero bbq sauce. Get on it!!!". You send them the link of this blog post and the video, and this recipe becomes the signature dish you guys make each time you link up. You own delicious tradition!
This is kuku choma recipe is without doubt so easy. But as always, one you will fall head over heals inlove with!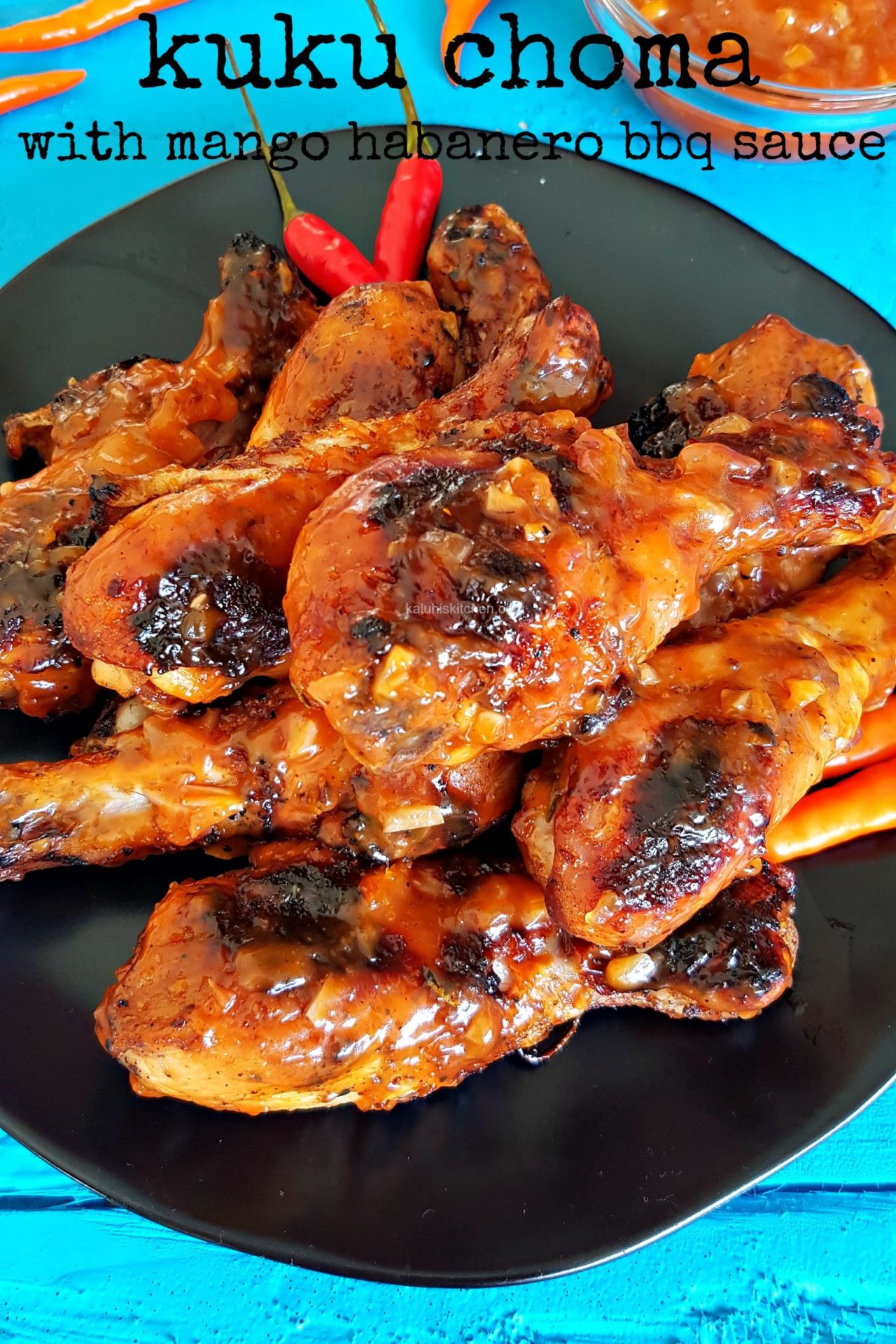 I made a dope vid to accompany the blog post. Do watch below, and subscribe!

PREP TIME: 24hrs COOK TIME: 40min SERVES: 4
(prep time is inclusive of marination period)
Ingredients
For the marination
1 cup of mala
9 drumsticks
3/4 tablespoon of cumin
1 teaspoon of parika
1 sprig of rosemary
1 teaspoon of coriander spice
2 tablespoons of soy sauce
¼ teaspoon of chili
For bbq sauce
1 cup of ketchup
1 red onion
6 cloves of garlic
2 tablespoons of honey
1 cup of pureed mango
1 teaspoon of minced ginger
½ teaspoon of habanero chili paste
Method
Begin by preparing the bbq sauce. Add the red onion, garlic and ginger into your sufuria and sautee until softened and fragrant.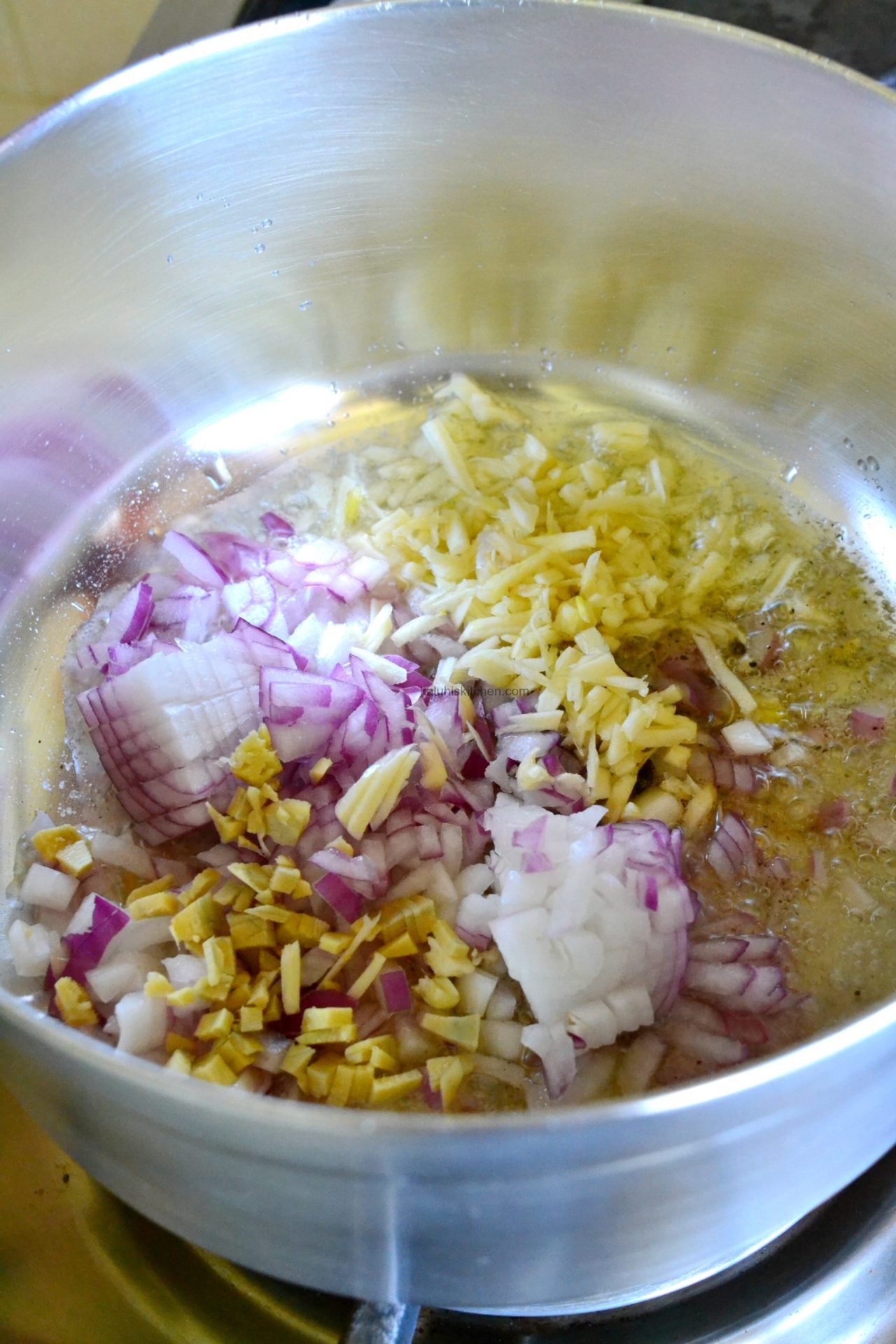 This bbq sauce is similar to the one we made for this pork choma recipe, but different because I introduced ginger which always beautifully compliments the flavor of mango.
Thereafter, add the honey, ketchup, chili and the pureed mango. The chili paste I used is the Gelignite paste by Mdalasini relishes. It is Habanero based and very very key for this recipe. You can use any other chili, but if you can get your hands on this, even better.
Her contacts are linked in my video description box.
Your mango needs to be sweet, and they are still in season albeit the last ones, so make the most of them while they are still around.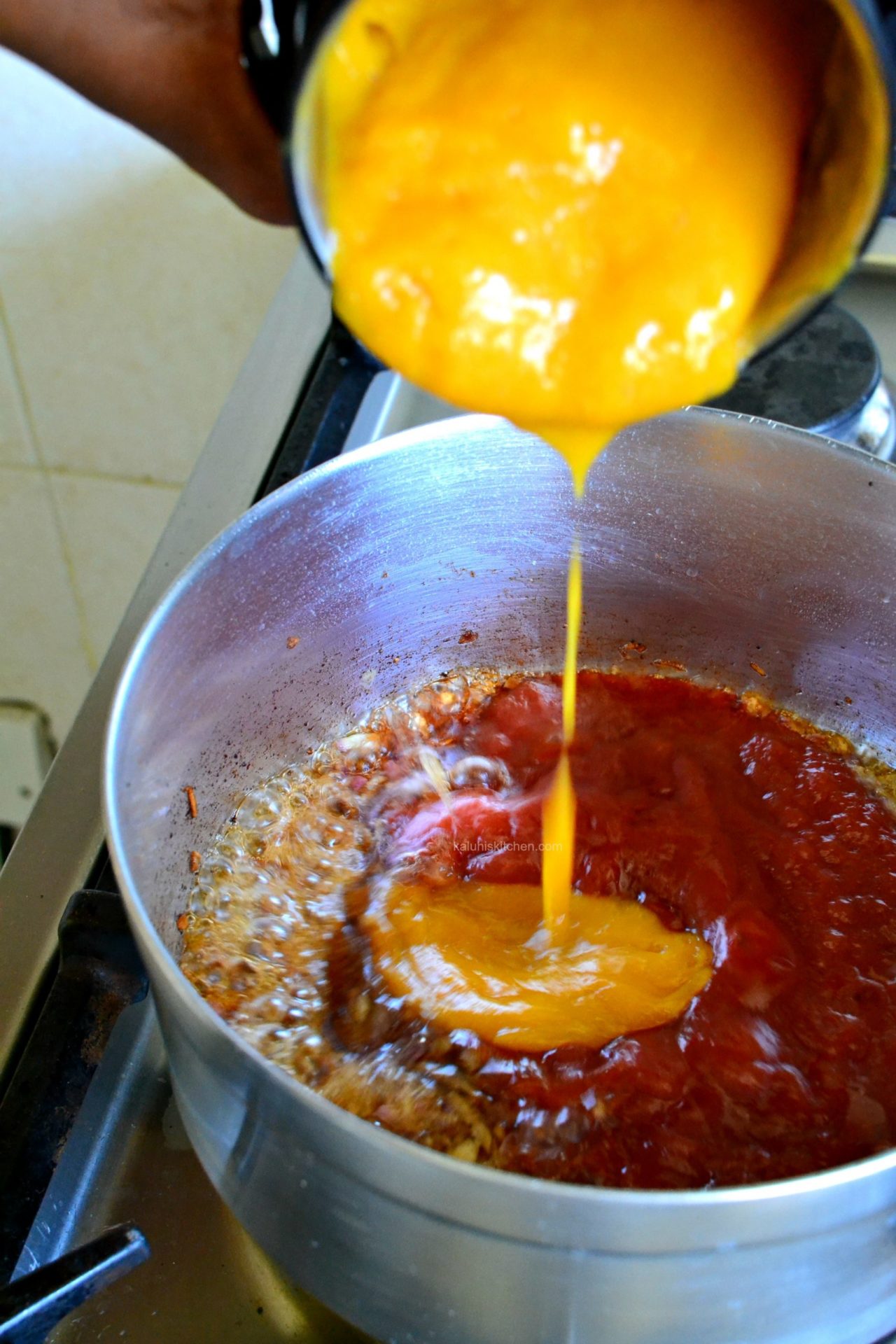 Mix it all up and let it simmer on low heat until all flavors come together. That will take about 10 minutes. Set aside.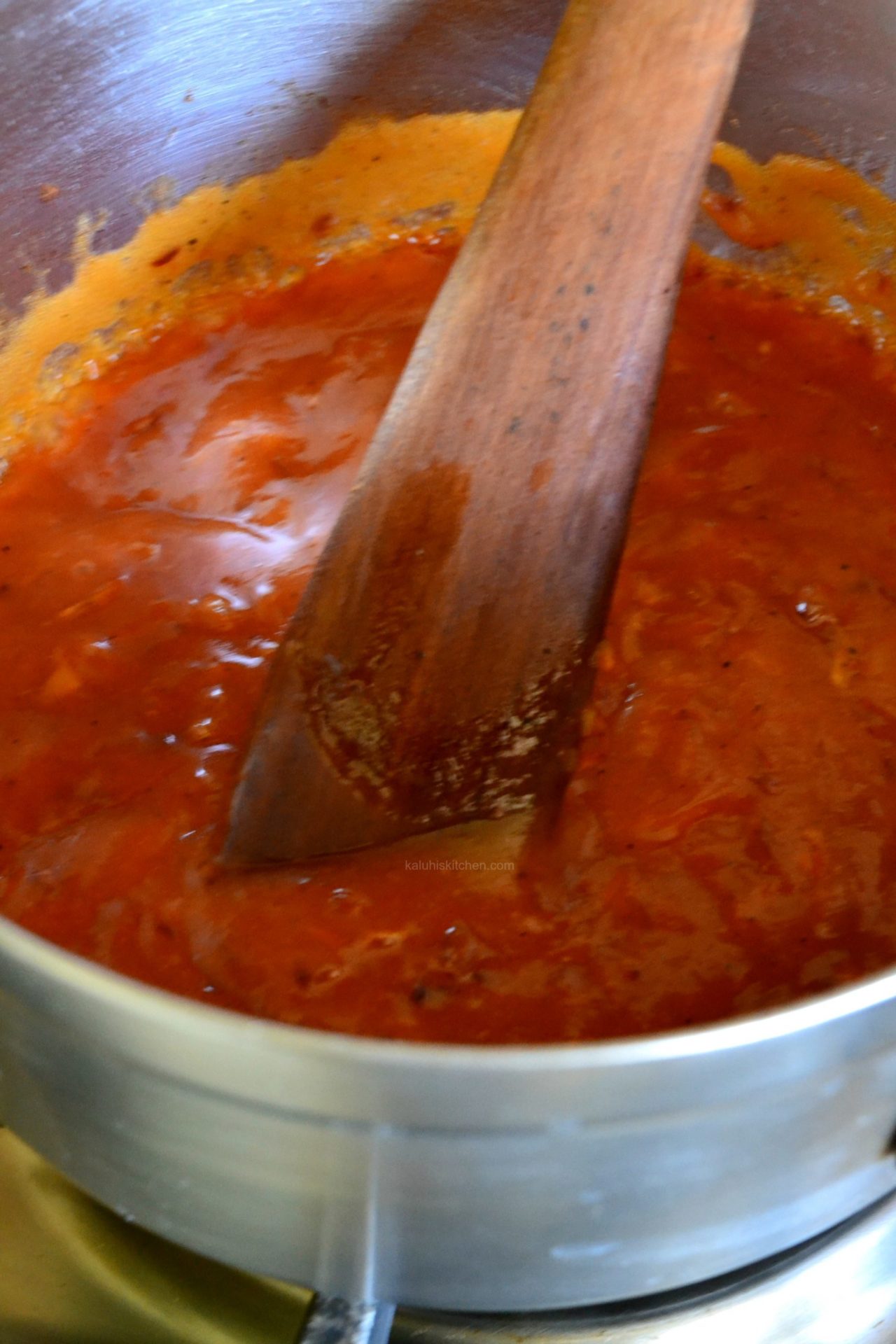 You can make this up to 3 days in advance and store it refrigerated. It also makes for an amazing upgrade for your grilled fish or your pork choma. Today we are using it on chicken. Ans speaking of, let's get into that.
It is as easy as dumping in all the marination ingredients. Mixing them in and then setting aside to marinate. Mala is an excellent ingredient for this because it will not only inject juiciness into the chicken, but also further tenderize our chicken.
To my North Americans, buttermilk would be a fab substitute and to Southern Africans, Amasi would be perfect.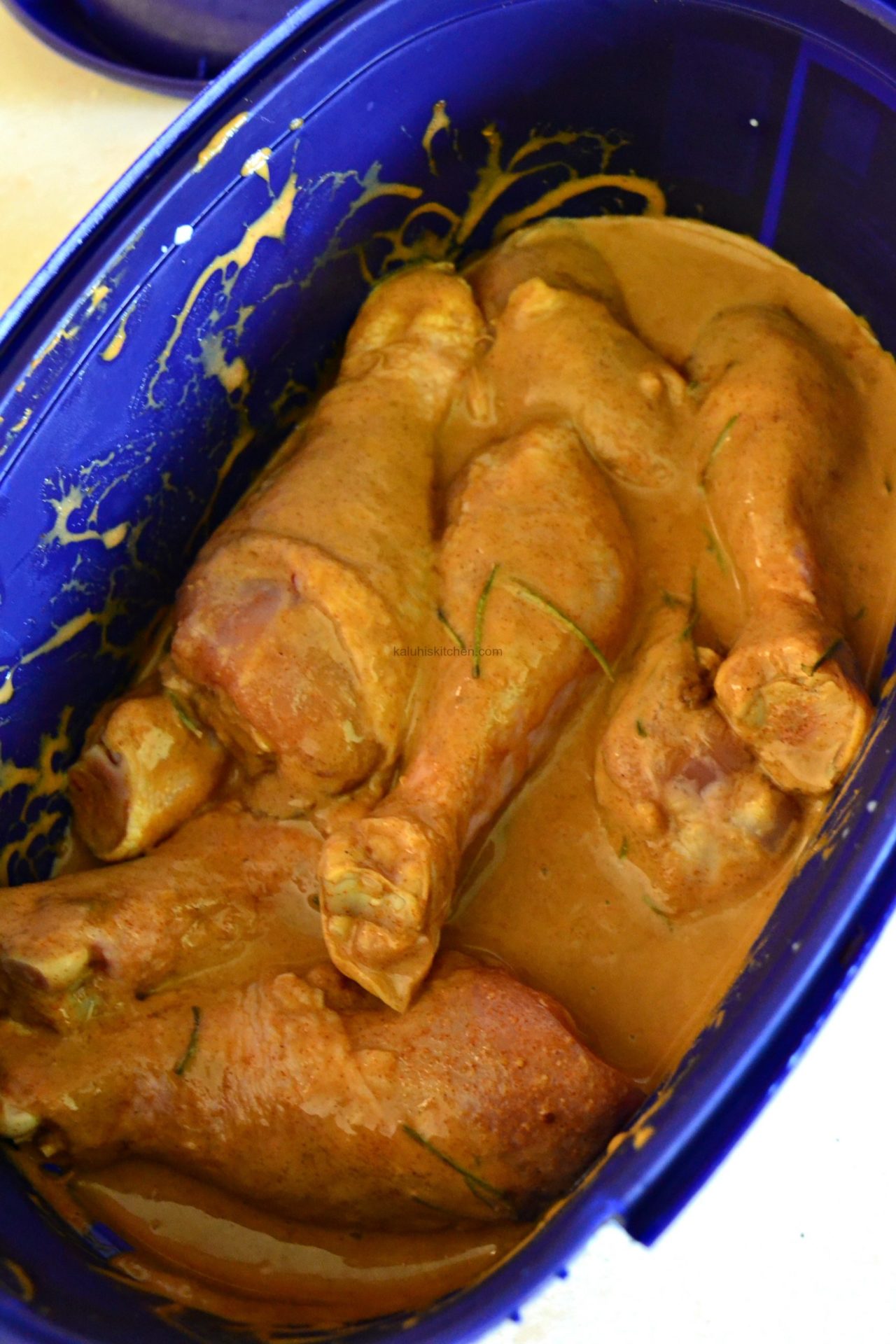 Your chicken should have been marinating overnight but can marinate upto 3days refrigerated. Once marination is done, remove from container and shake off all the excess liquid and set aside on a plate and bring to room temparature. This is very well shown in my video from 4.20 to 4.35. Proceed to choma (to my southafrican audience the equivalent is braai & to everyone else- open fire roast).
The choma will take about 30 minutes.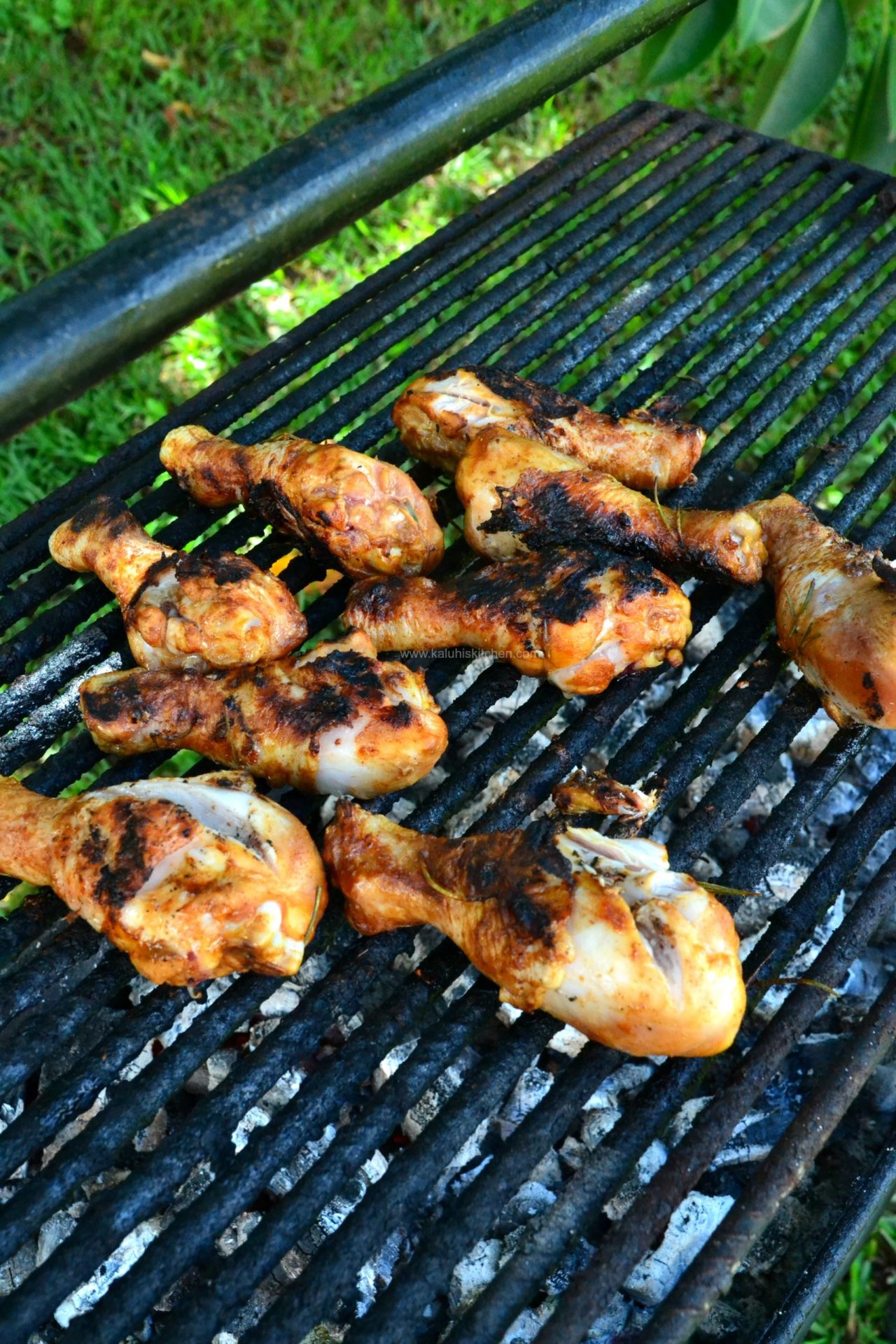 Make sure your heat is not too high as if it is too hot, the outside will cook too first, leaving the inside raw. Incase this happens, transfer the chicken to foil, wrap them in and let them finish cooking hadi ndani while in the foil. But if your heat if well regulated, just choma over the heat directly.
Once done, baste the prepared mango habanero bbq sauce we had earlier on made.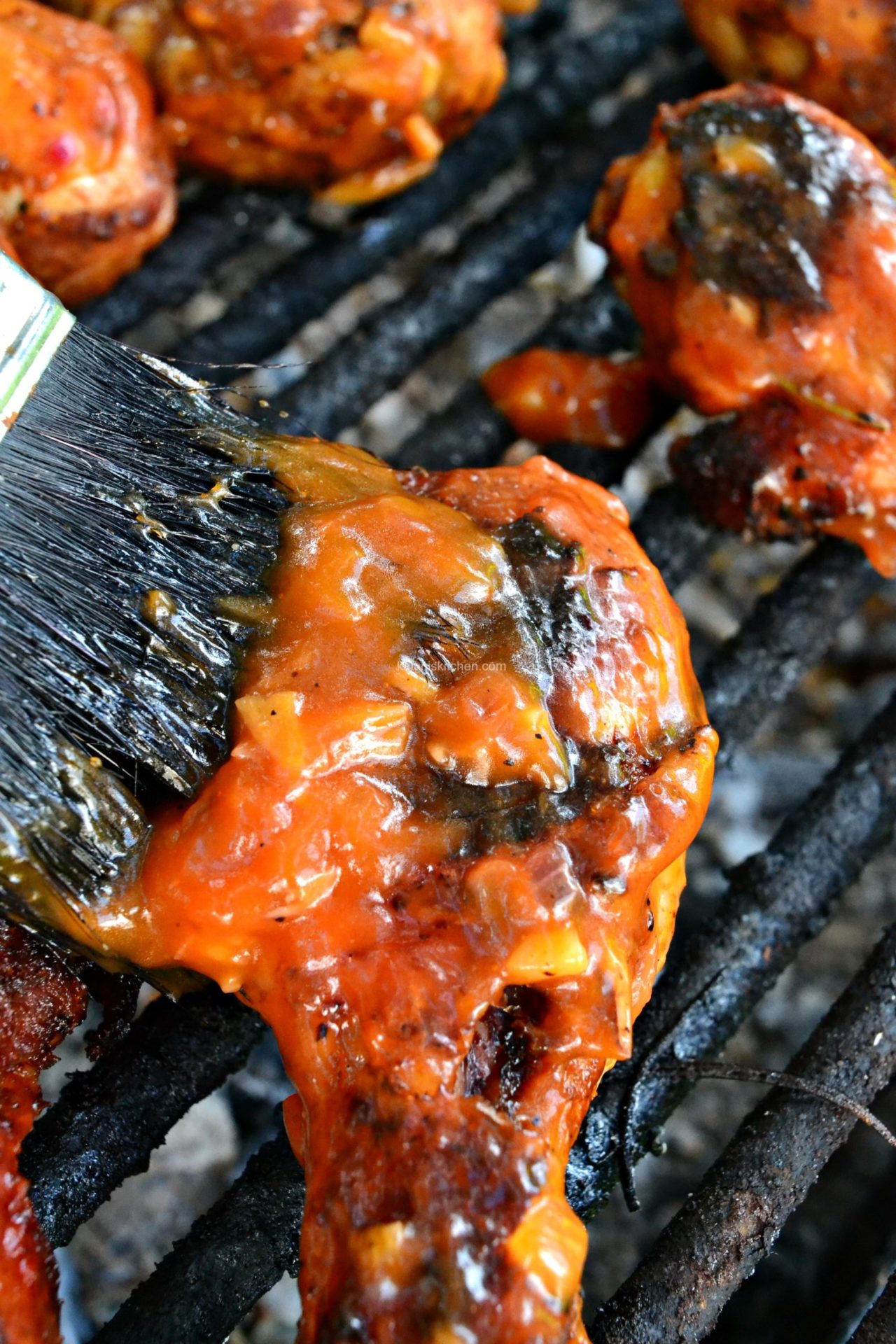 Let this have an additional 3 minutes on the heat and then serve it up! Don't you just want to reach out for the whole freaking plate one? Perfect when paired with some potato wedges or fries along with my mango cucumber salad!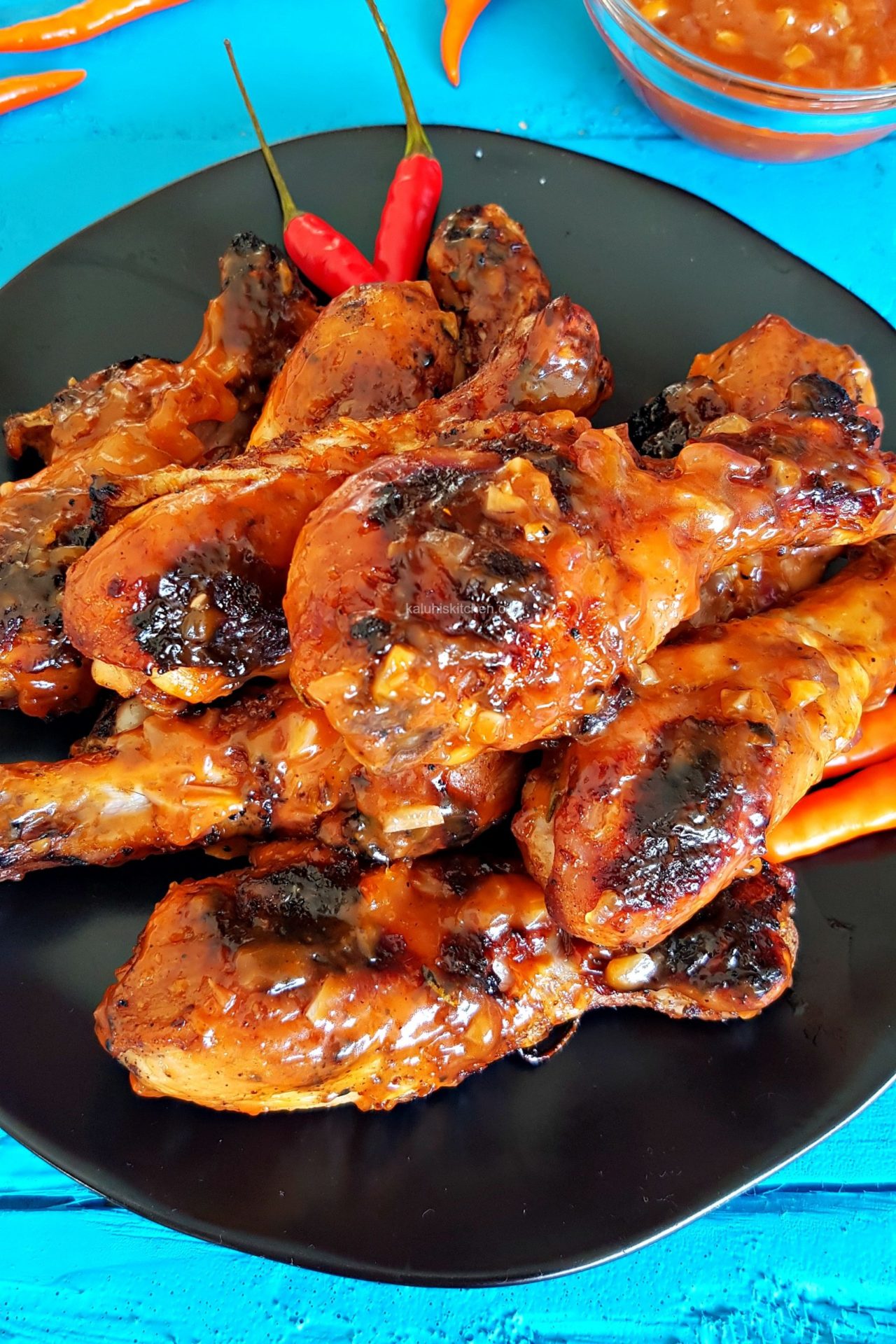 The chicken was super duper tender and so so juicy and that is obviously the value add that mala introduced to this recipe. The fullness of the marinate made the meat so flavor full as well. The sunny sweetness of the mango and the heat of the habanero both present in the bbq sauce gave this such a warm kick and elevated the flavor to perfection!
Come, take a bite!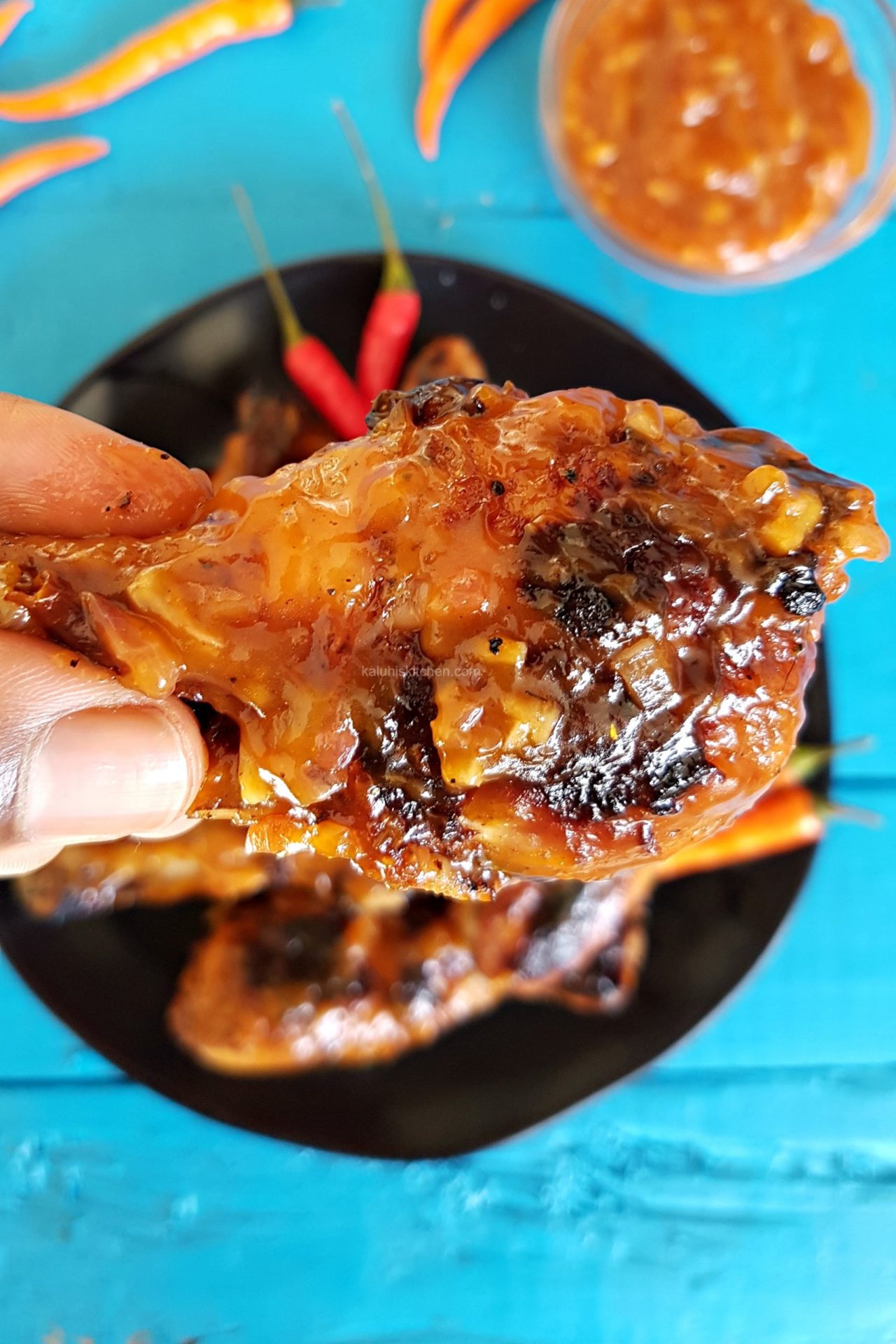 See how juicy it looks? Now close your eyes for 3 seconds and imagine how it would feel on your pallete… can you feel it?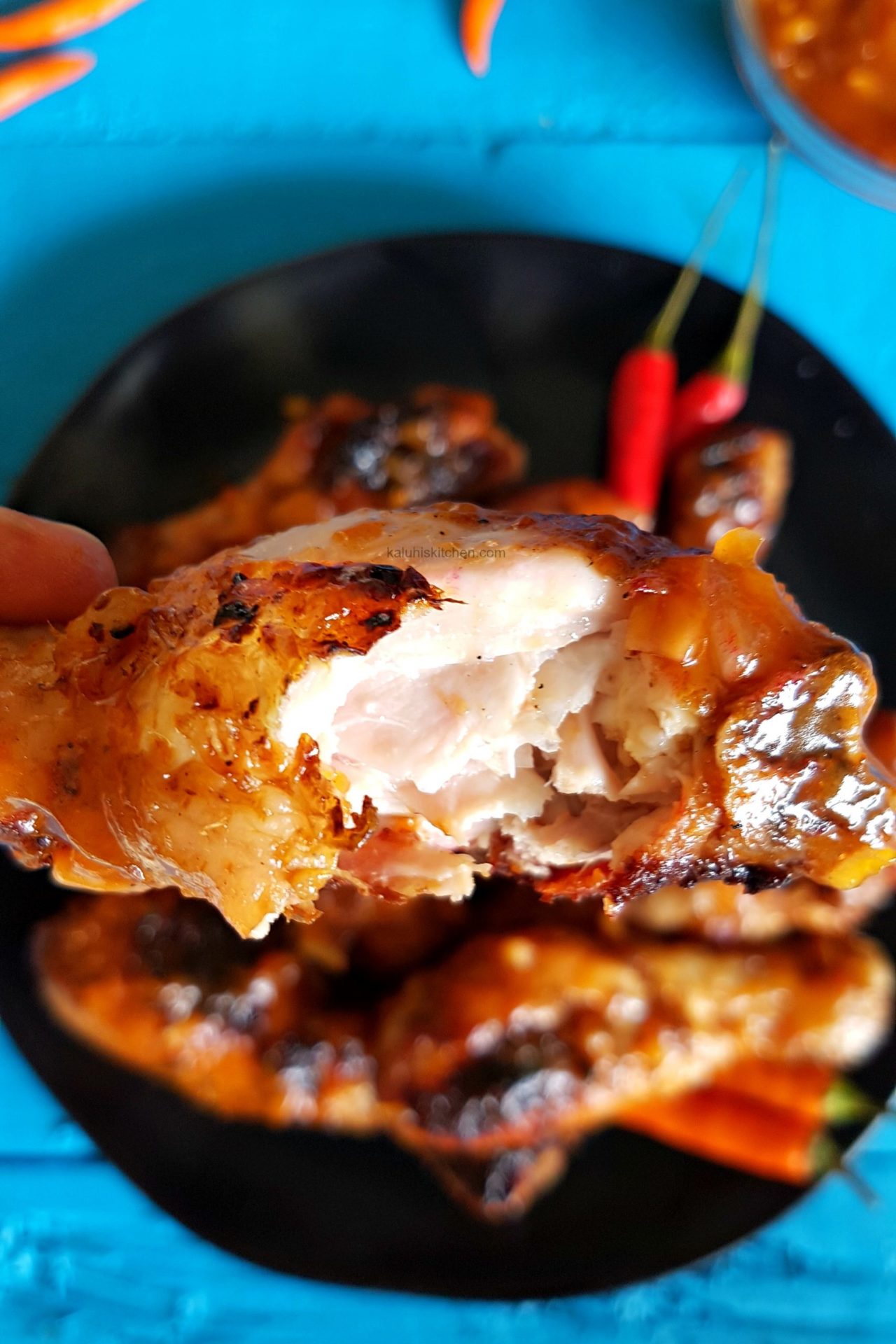 I would love to have you on my YouTube channel. Come watch how I made my kuku choma step by step and see for yourself how this magical, hypnotic pictures came to life!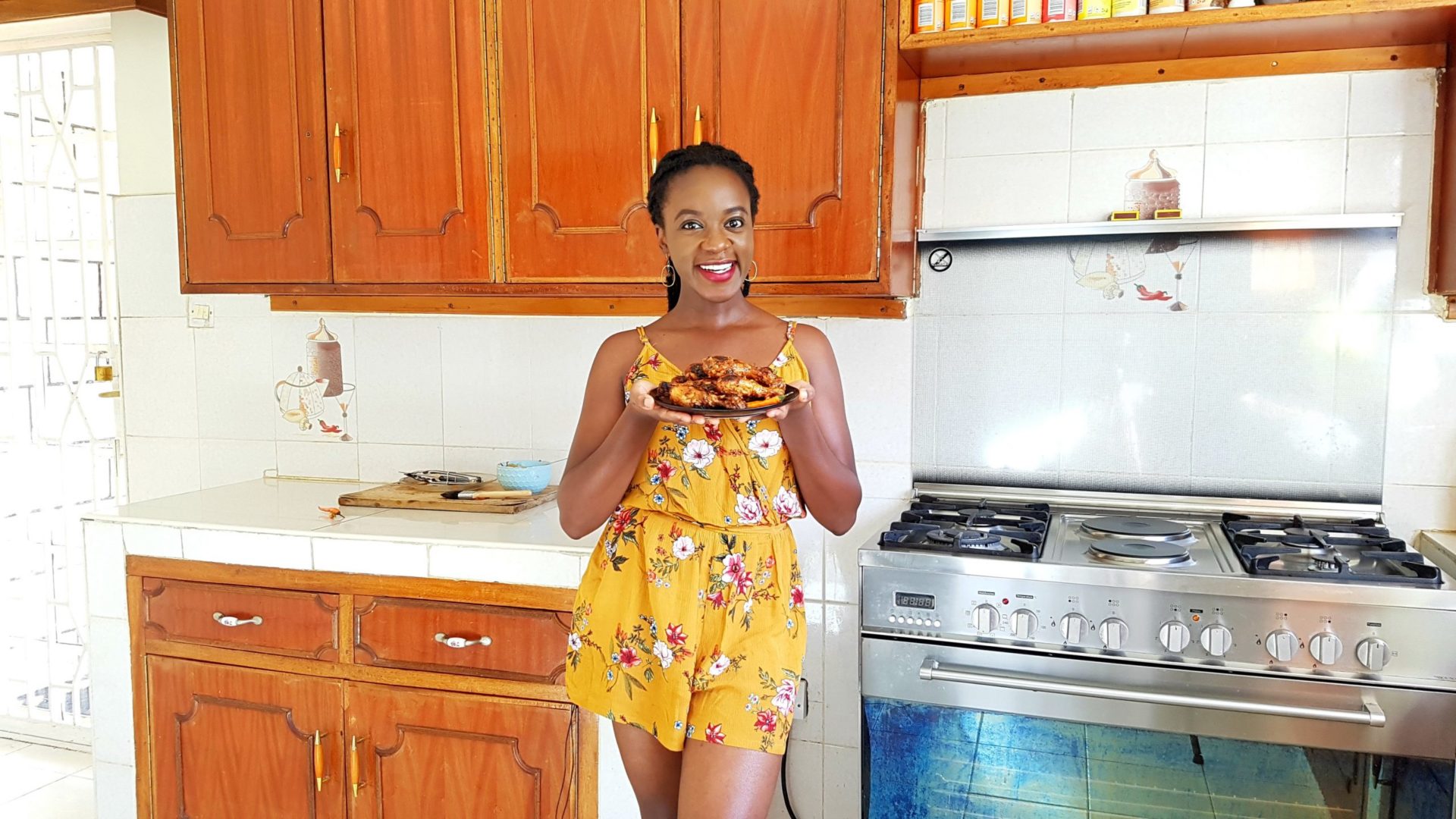 ---
Get your downloadable recipe here :))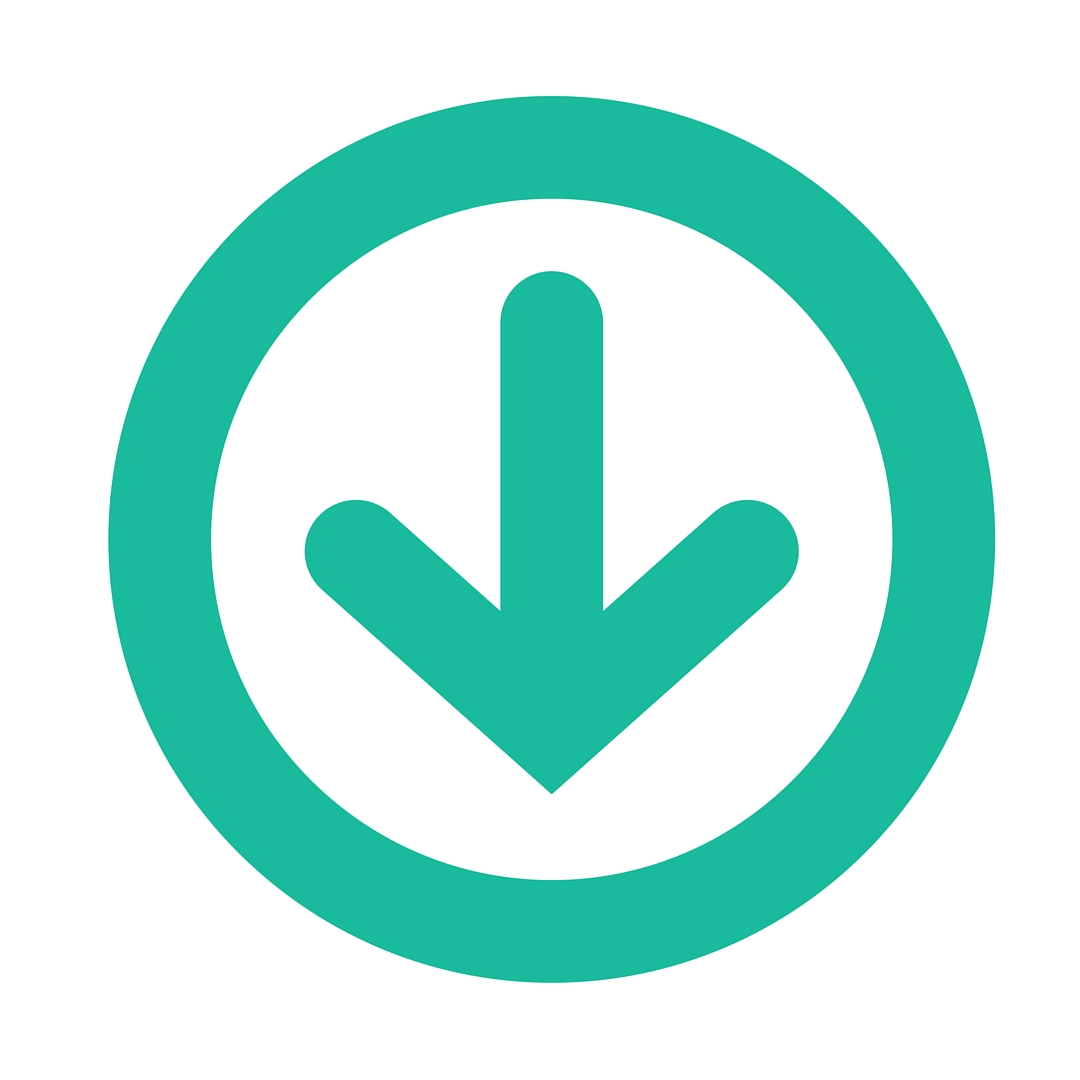 ---
All content and images are copyright protected by



Do not copy in part or whole without giving due credit.
---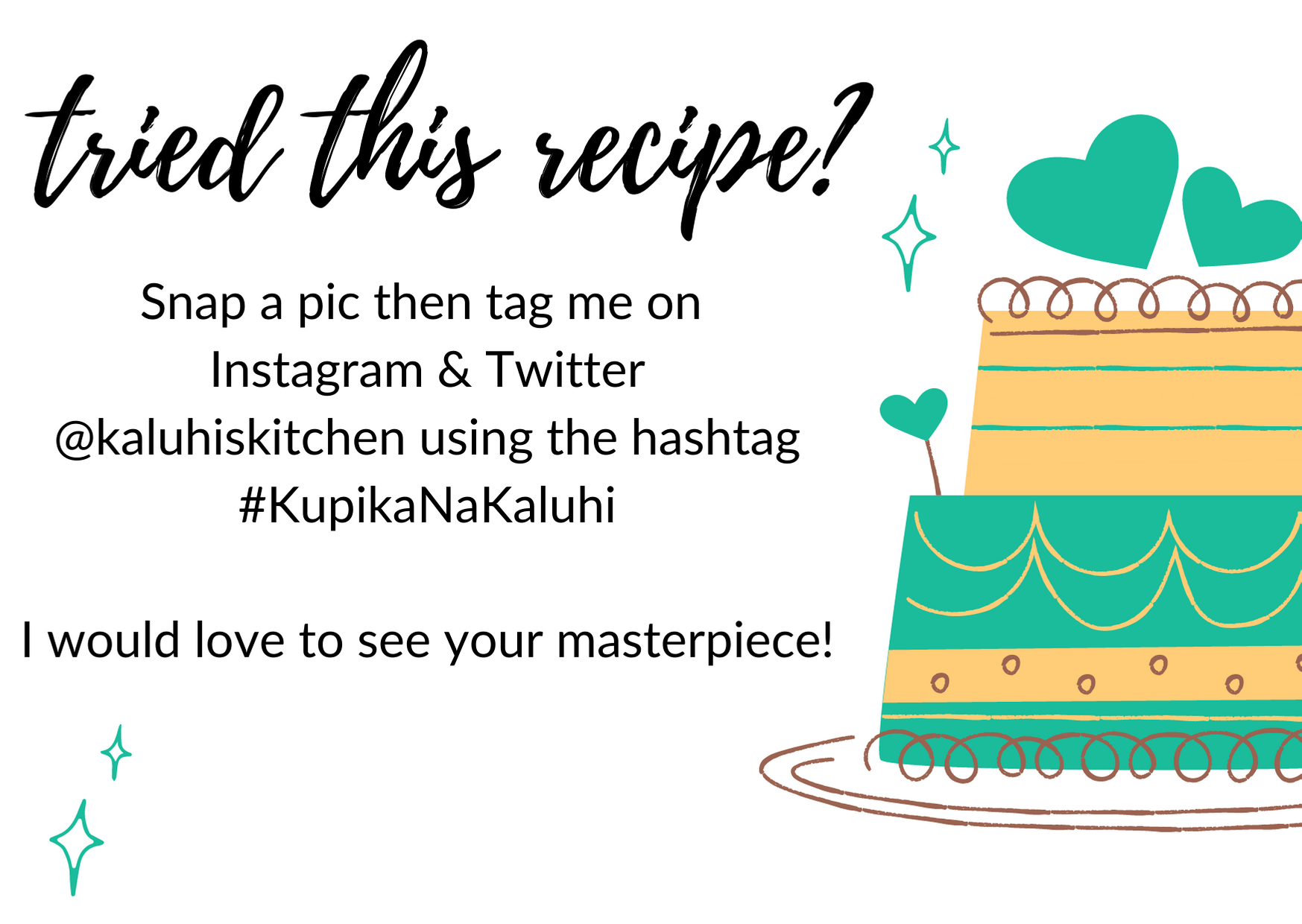 ---