Sometimes I feel I use coconut milk and/or cream in almost everything I cook- sweet or savory. But can you really blame me? LOL. Coconut milk goes with nearly everything, upgrades the taste of everything, adds complexity and depth to everything. And because of that, I will always grab a packet for myself when I am in the supermarket. I told you a few months back when I was making this other ndengu recipe, that I initially intended to cook it with coconut milk, only to discover I never had some! Tragic! The recipe still worked out then, but here we are now with my turmeric and coconut milk ndengu!
Ndengu, or as our friends at the coast refer to as pojo, and what in English are mung beans or green grams, are such excellent absorbents of flavor and packed with a ton of health benefits! Amplifying all that inherent goodness is truly all you need and deserve to make your meal times an experience.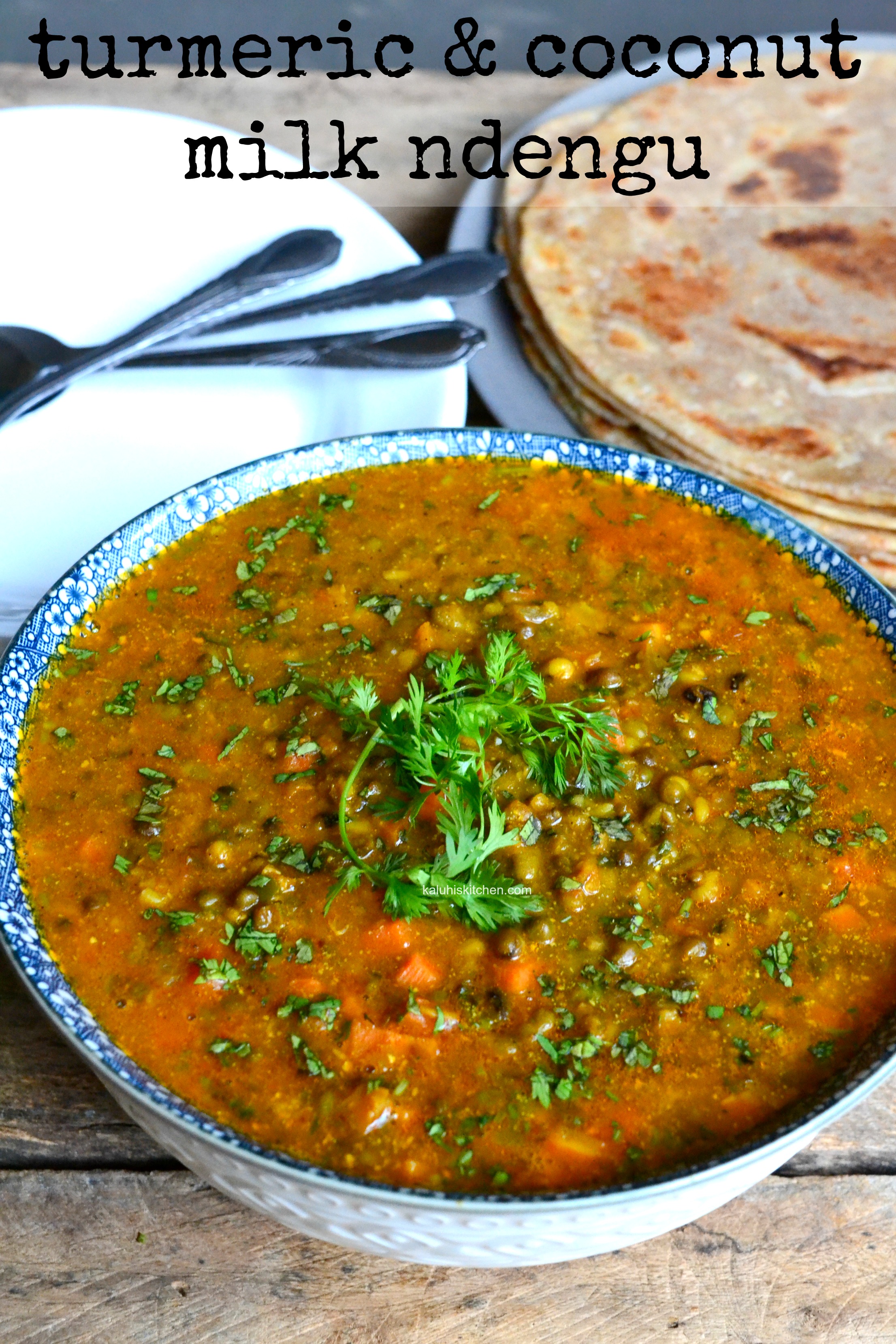 Pass by my channel and subscribe too! We are ALMOST at 10K and for that, I am thankful!
PREP TIME: 15 MIN     COOK TIME: 1.5 HRS        SERVES: 7
Ingredients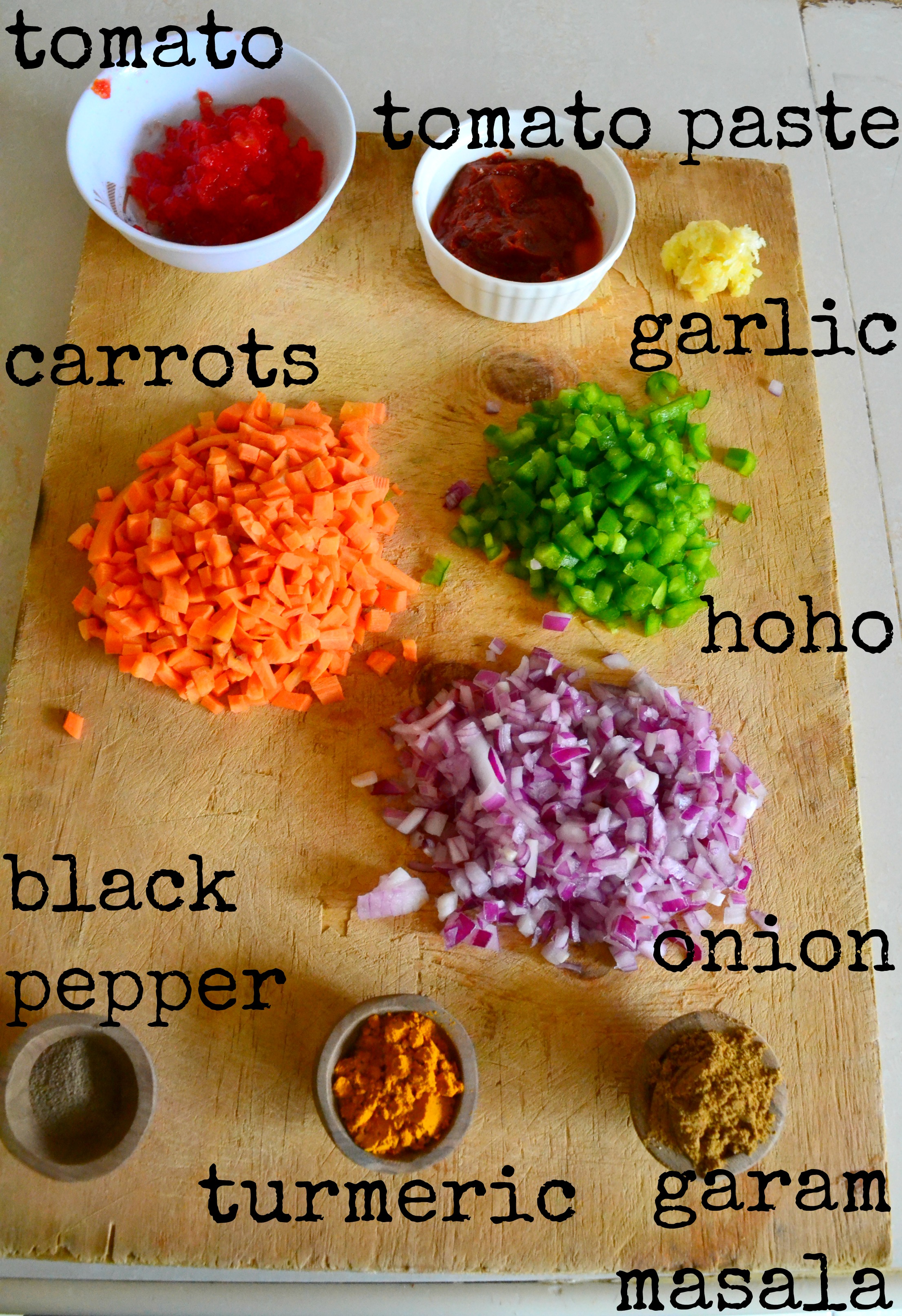 1 cup of amana ndengu
4 cloves of garlic, roughly chopped
1 teaspoon of whole cumin
1 red onion, chopped
1/2 green hoho, cubed
3 cloves of garlic, minced
1 tomato, minced
2 tablespoons of tomato paste
1 and 1/2 cups of coconut milk
2 carrots, cubes
1/2 a teaspoon of black pepper
1 teaspoon of garam masala
1 teaspoon of turmeric
Dania leaves for garnish
Method
First thing is to ensure the ndengu are pre-cooked. Boil the ndengu with the whole cumin and the roughly chopped garlic as shown in my video then once done, set aside. We boil the ndengu with garlic and cumin so that the flavor seeps in and the pulses themselves have a flavor of their own.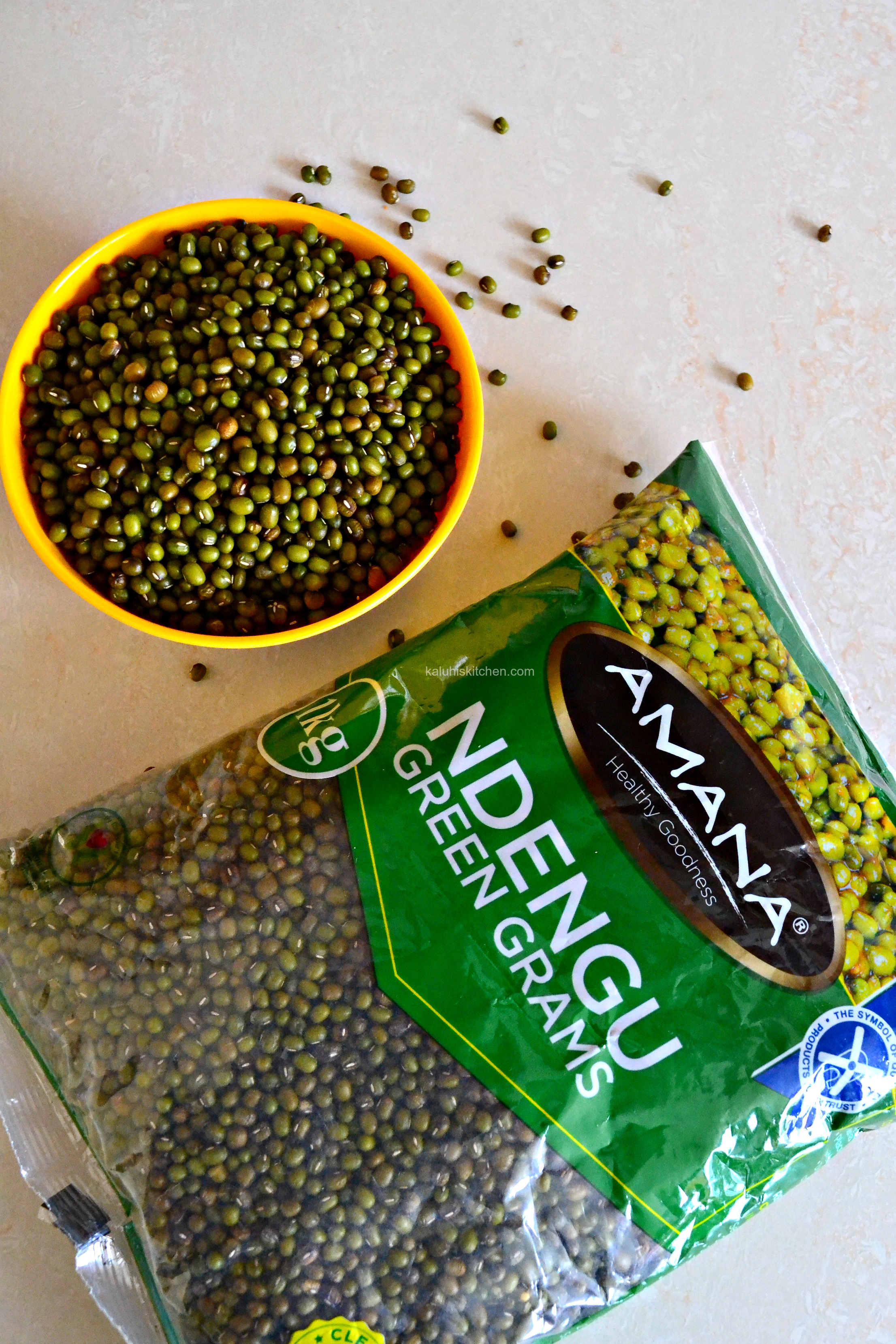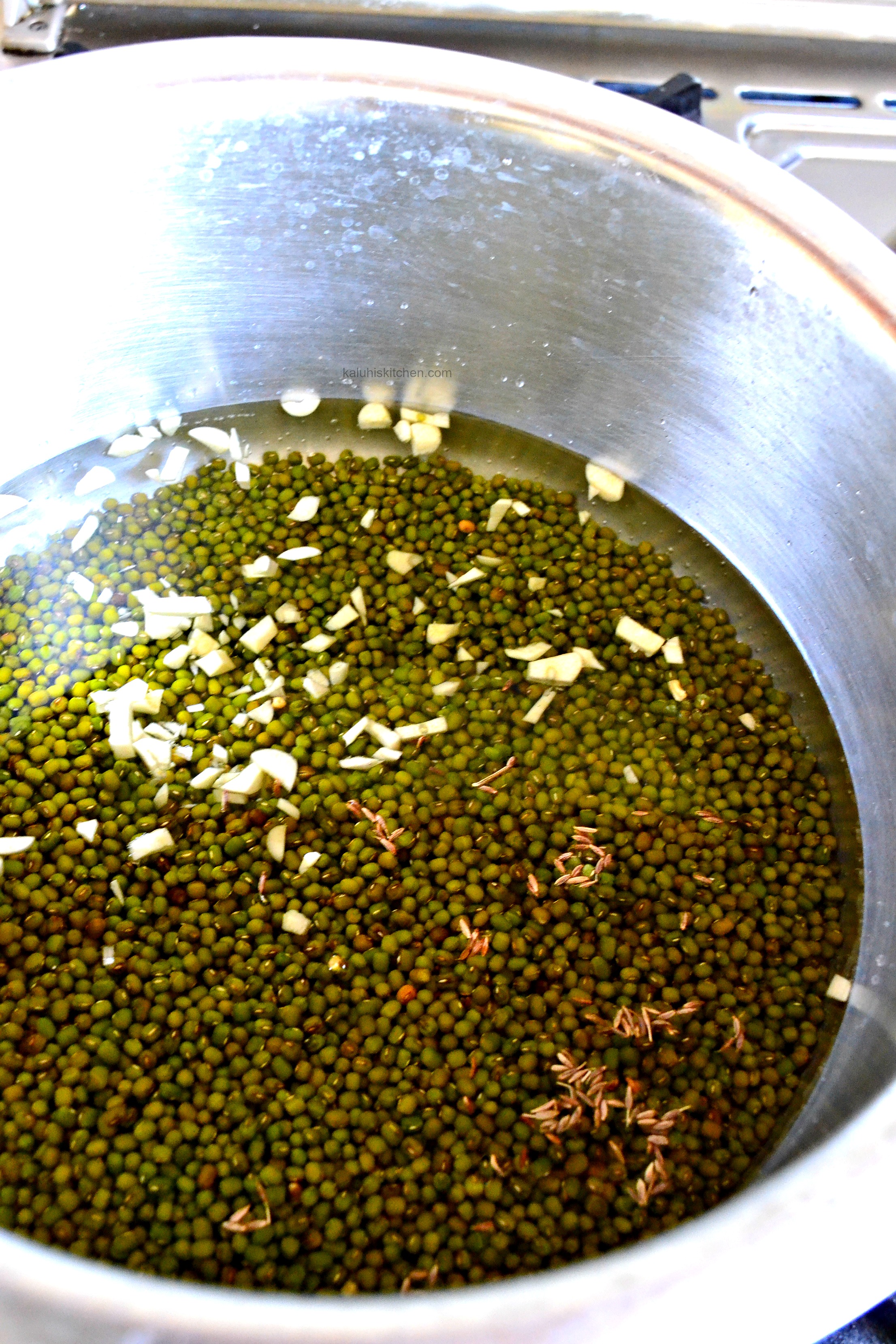 Next step, is to start the stewing process. To your sufuria that has some salt and oil. Thereafter, add the onion, pepper and minced garlic. Sautee until everything is softened and fragrant. Be very careful not to burn the garlic since it does have a tendency to burn really fast. You can add some dania stems too, but I chose to forgo that. Green hoho however added the fresh, assertive flavor I was looking for.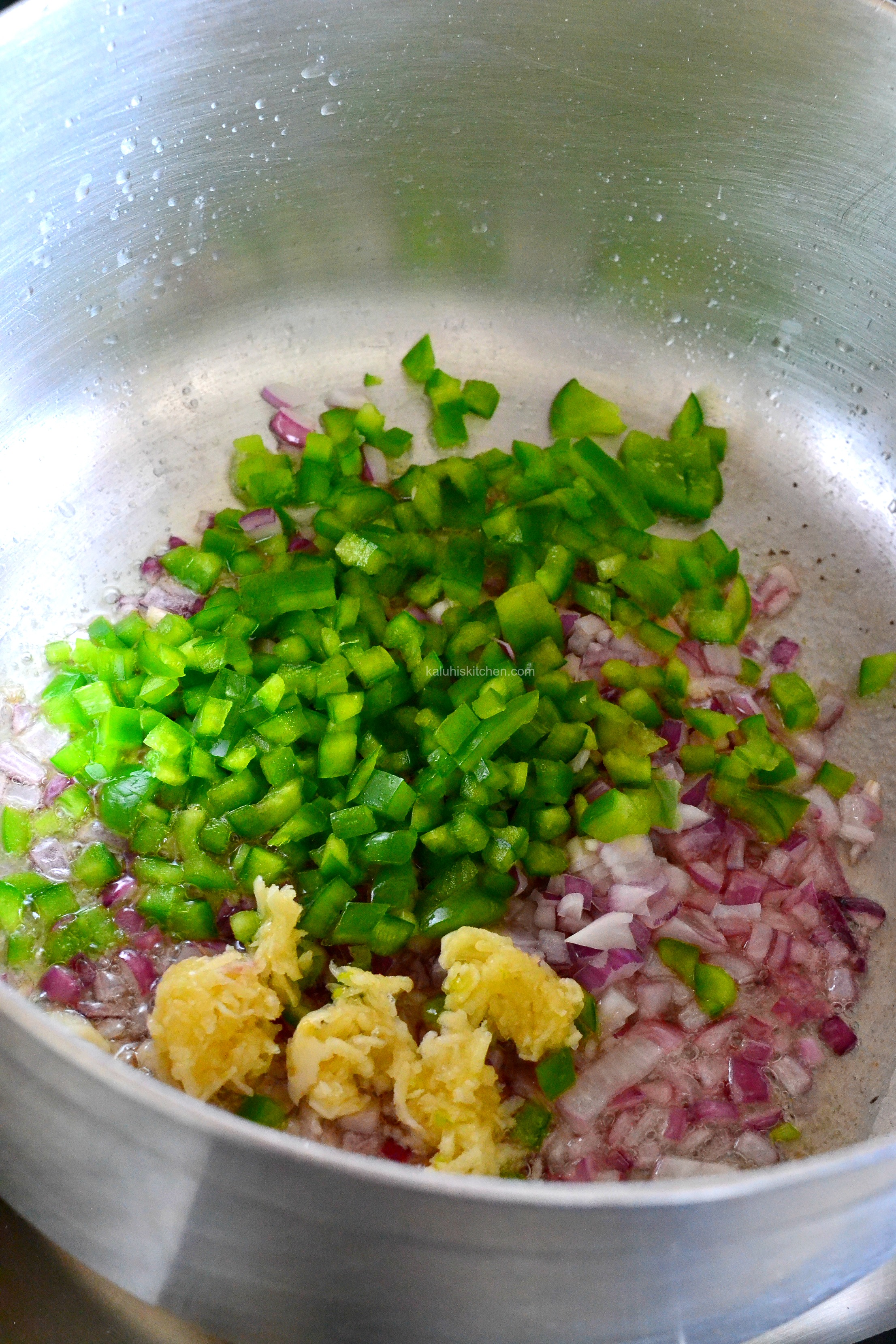 Add the tomato and tomato paste, followed by the spices: turmeric, pepper and garam masala, which as you all know, I bought from our local supermarkets. I also spoke about the health benefits in detail in the video that's up today, so make sure you pass by and watch :)).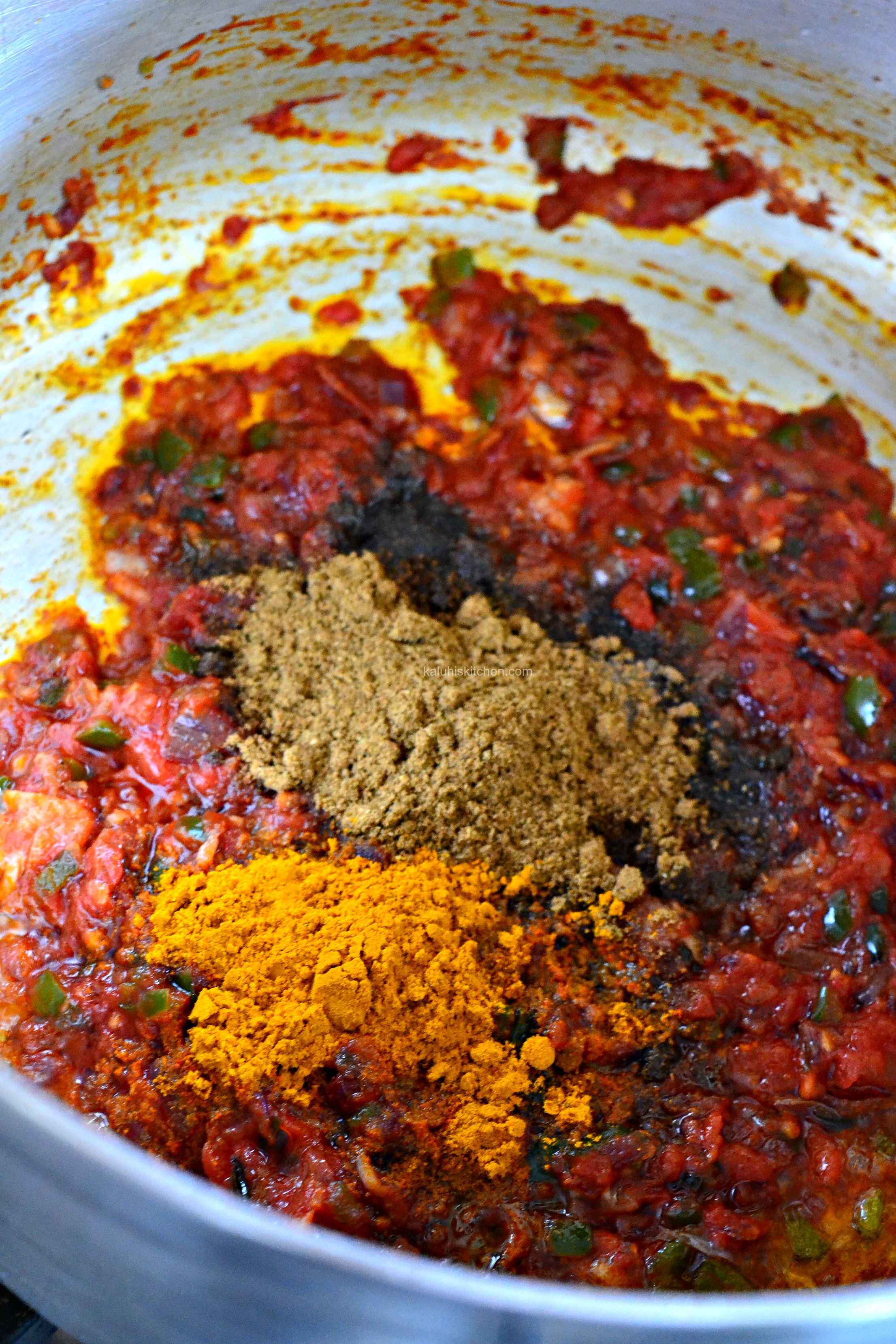 Add some hot water/ stock to facilitate the cooking of the spices, Make sure you make it nice and thick. In case you are not too sure about the consistency I am talking about, the video will guide you.
A thick tomato base = a thick rich stew.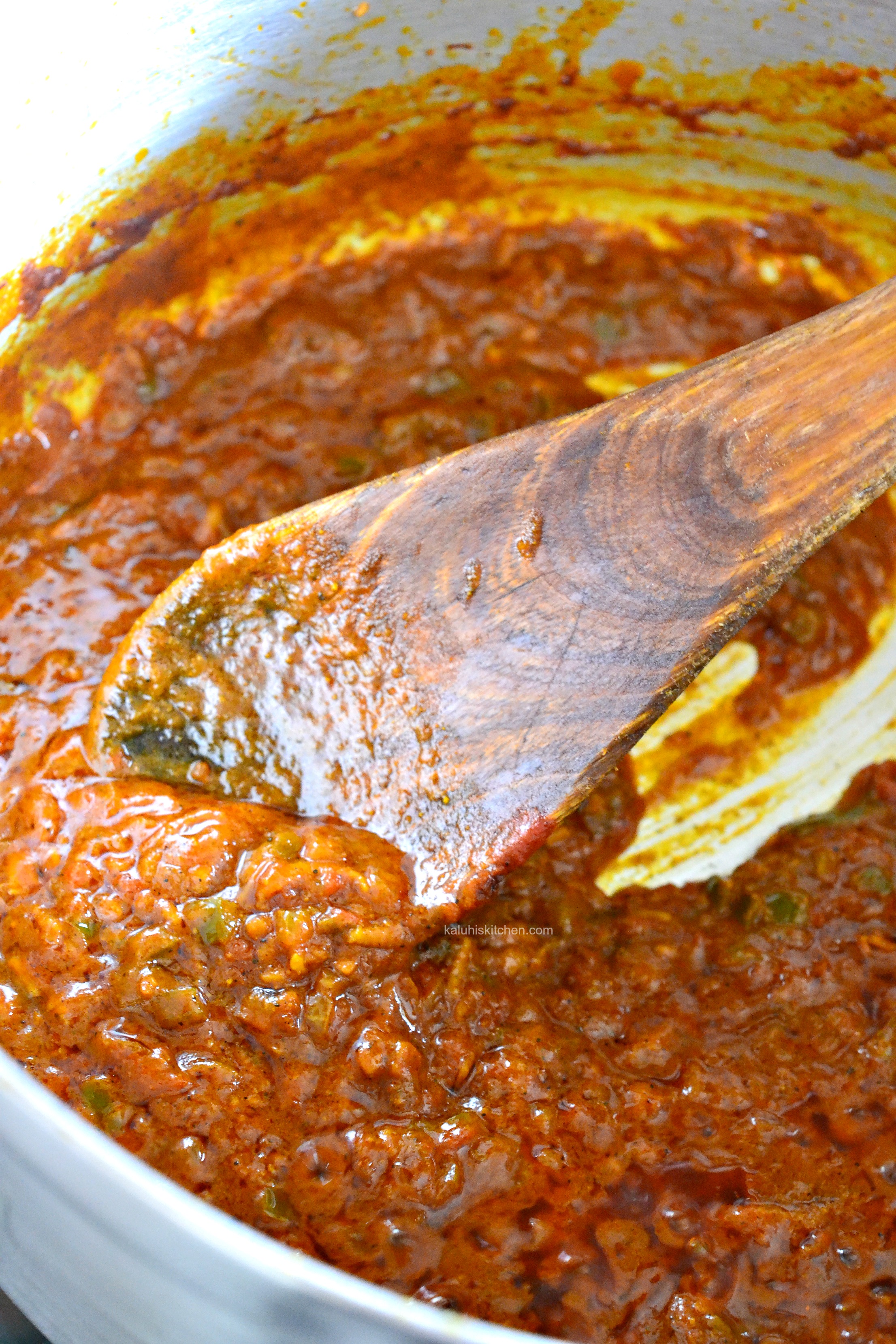 Once everything has come together, add your pre-cooked Amana Ndengu, infused with the flavors of cumin and garlic. Yum! Mix then in then add the carrots too. Carrots add not only amazing nutritional qualities but also a much welcome textural component making the eating experience a lot better.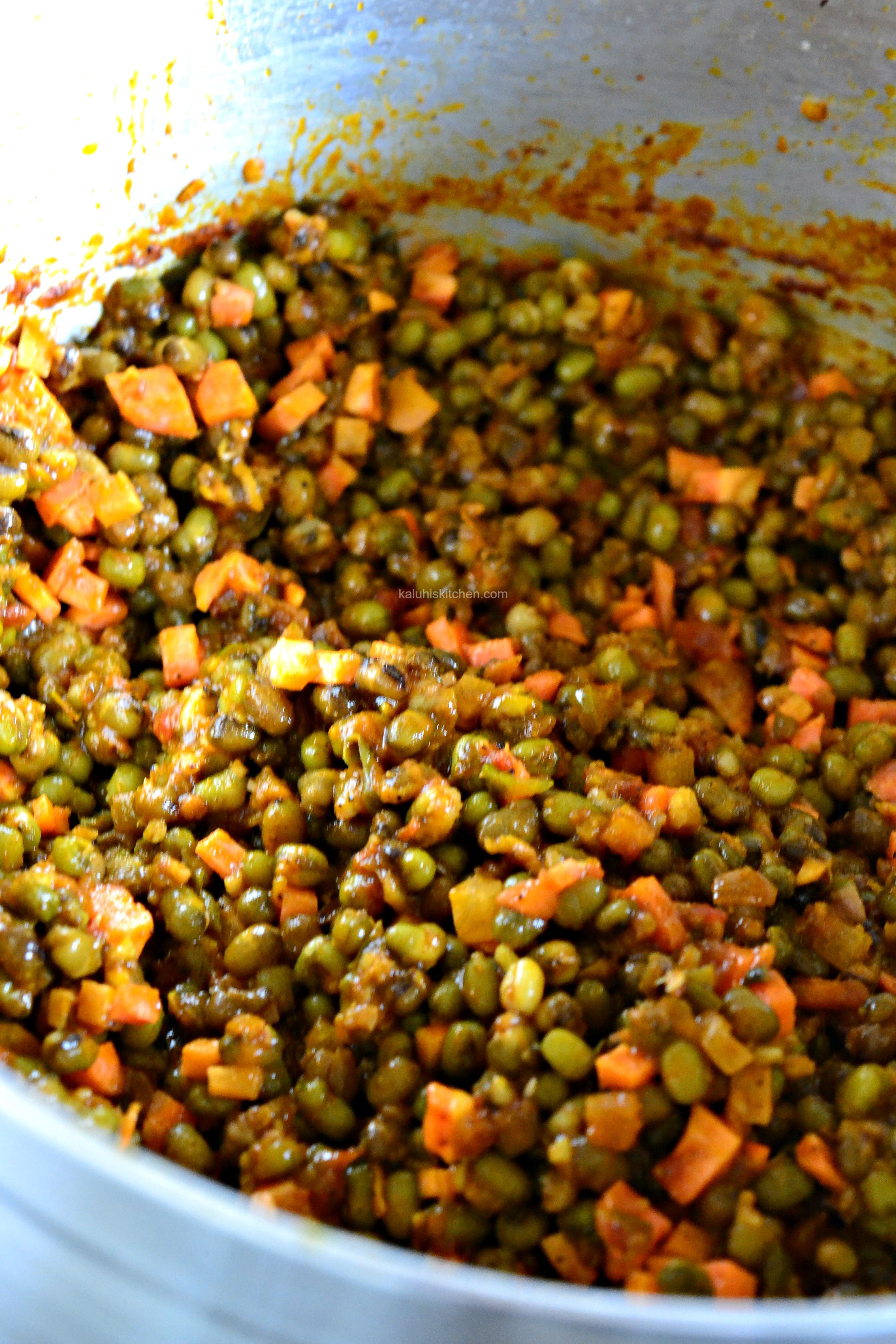 Thereafter, add the game changer for this dish- the coconut milk. You can find several brands of this amazing ingredient in any well stocked supermarket.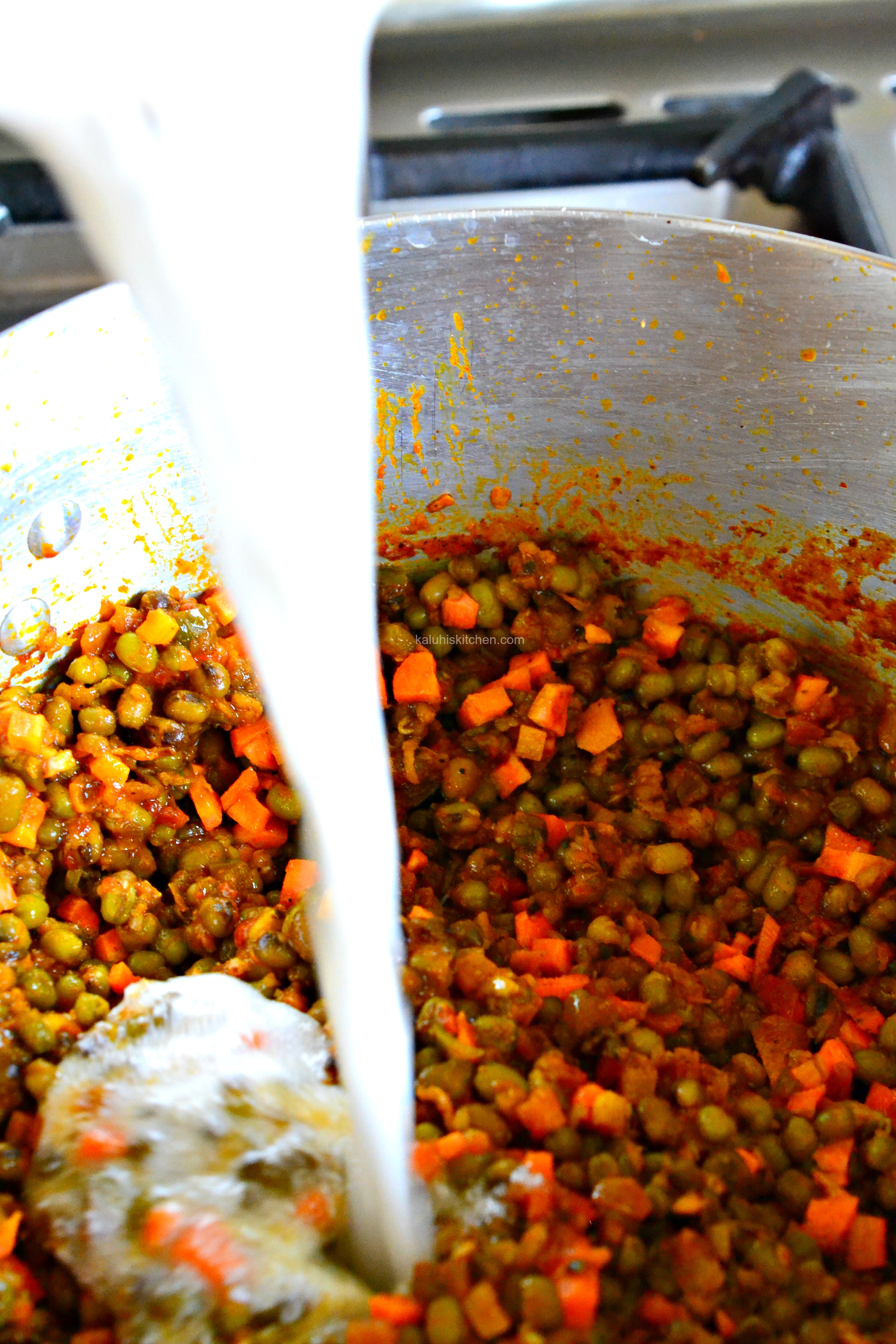 Allow everything to simmer for about 20 -25 minutes, garnish with some fresh dania (coriander) then we are done!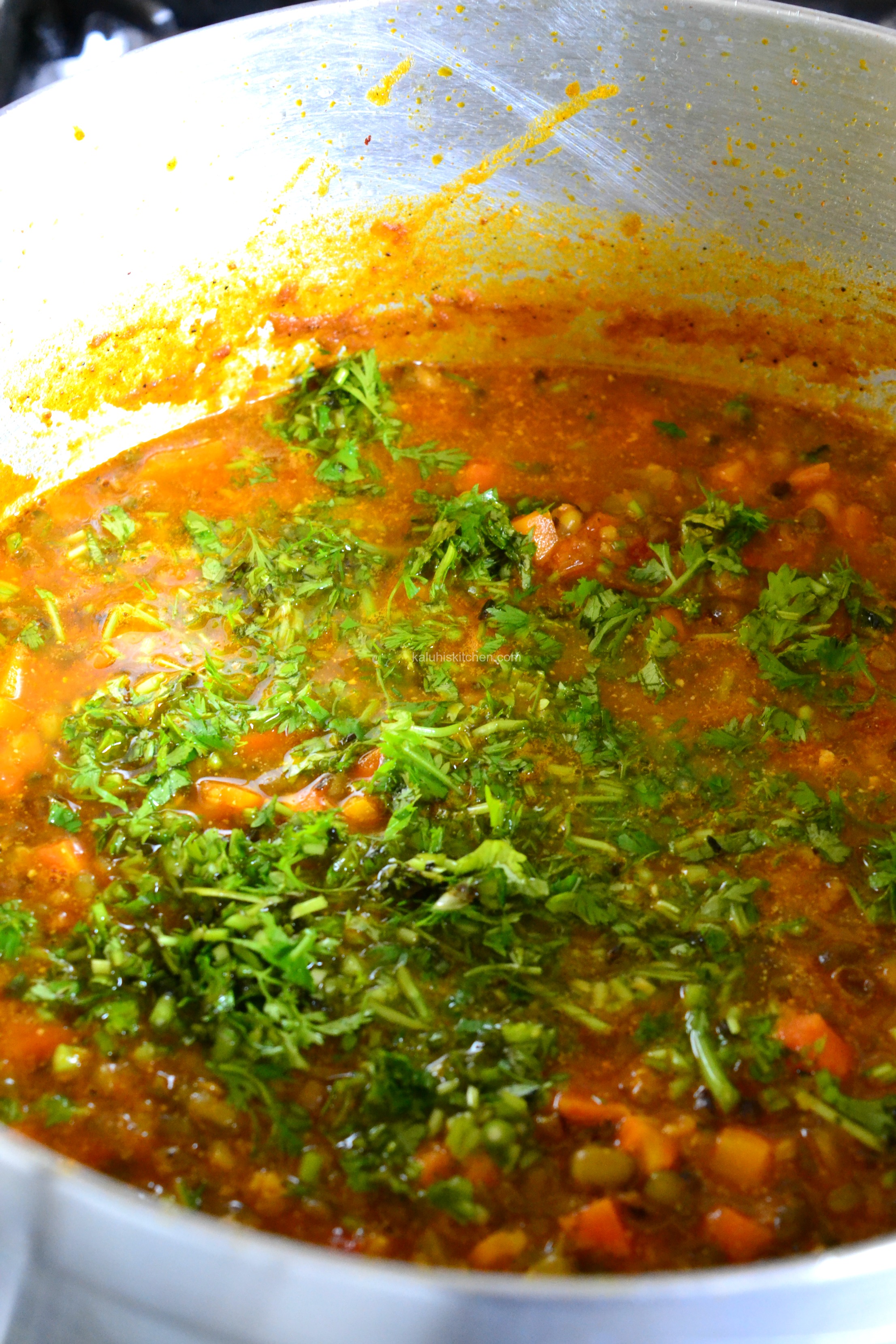 Be it with chapati or rice, you are still bound to thoroughly enjoy my turmeric and coconut milk ndengu! If you are still yet to perfect your chapati game, check out this video.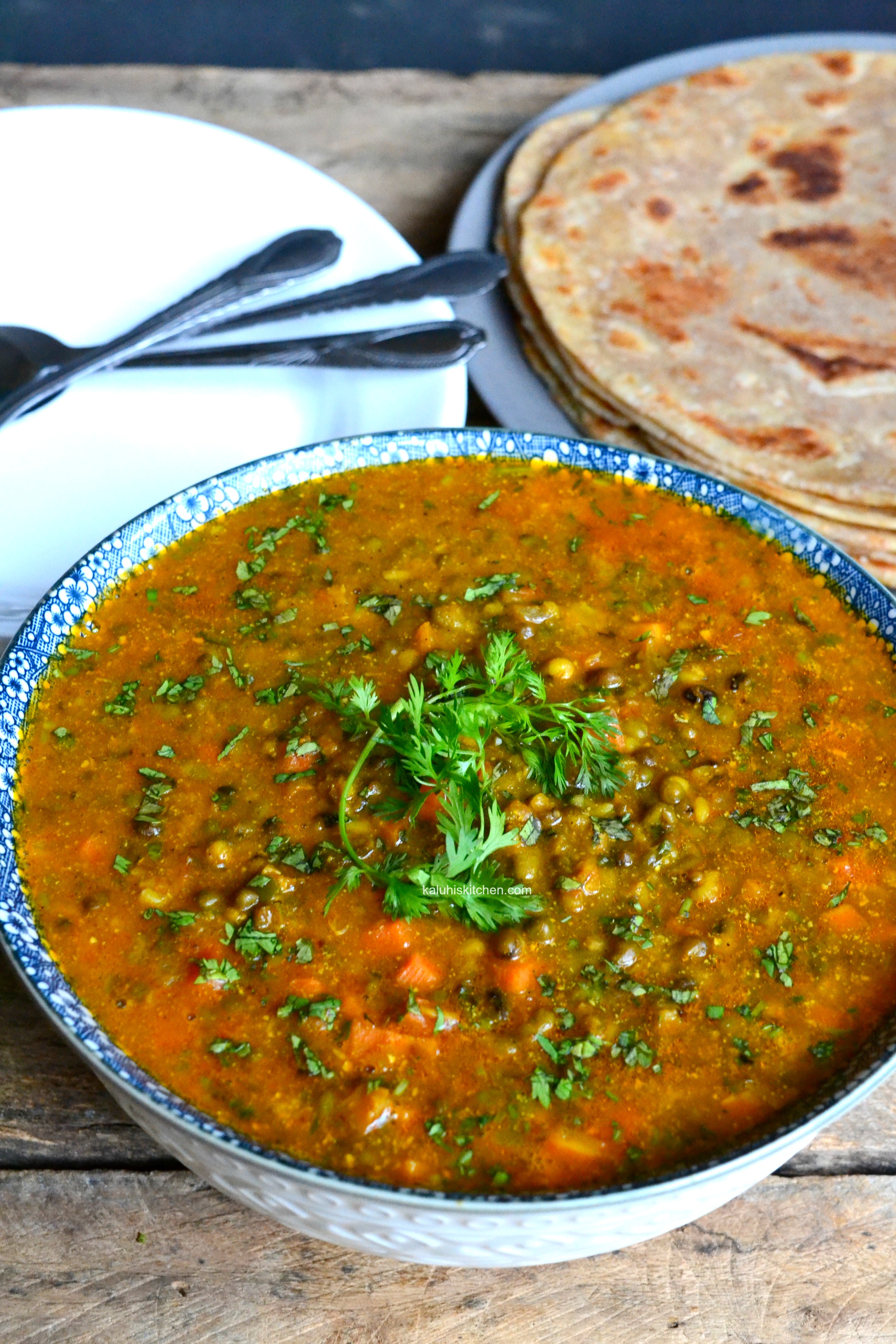 The mild milky, nutty flavor of the coconut milk infused so well and so deeply into the ndengu and was so well complimented by the taste of the cumin. Garam masala brought to life the inherent earthy taste of the ndengu, and the mild flavor of the turmeric tied everything together. Best recipe you will ever try out!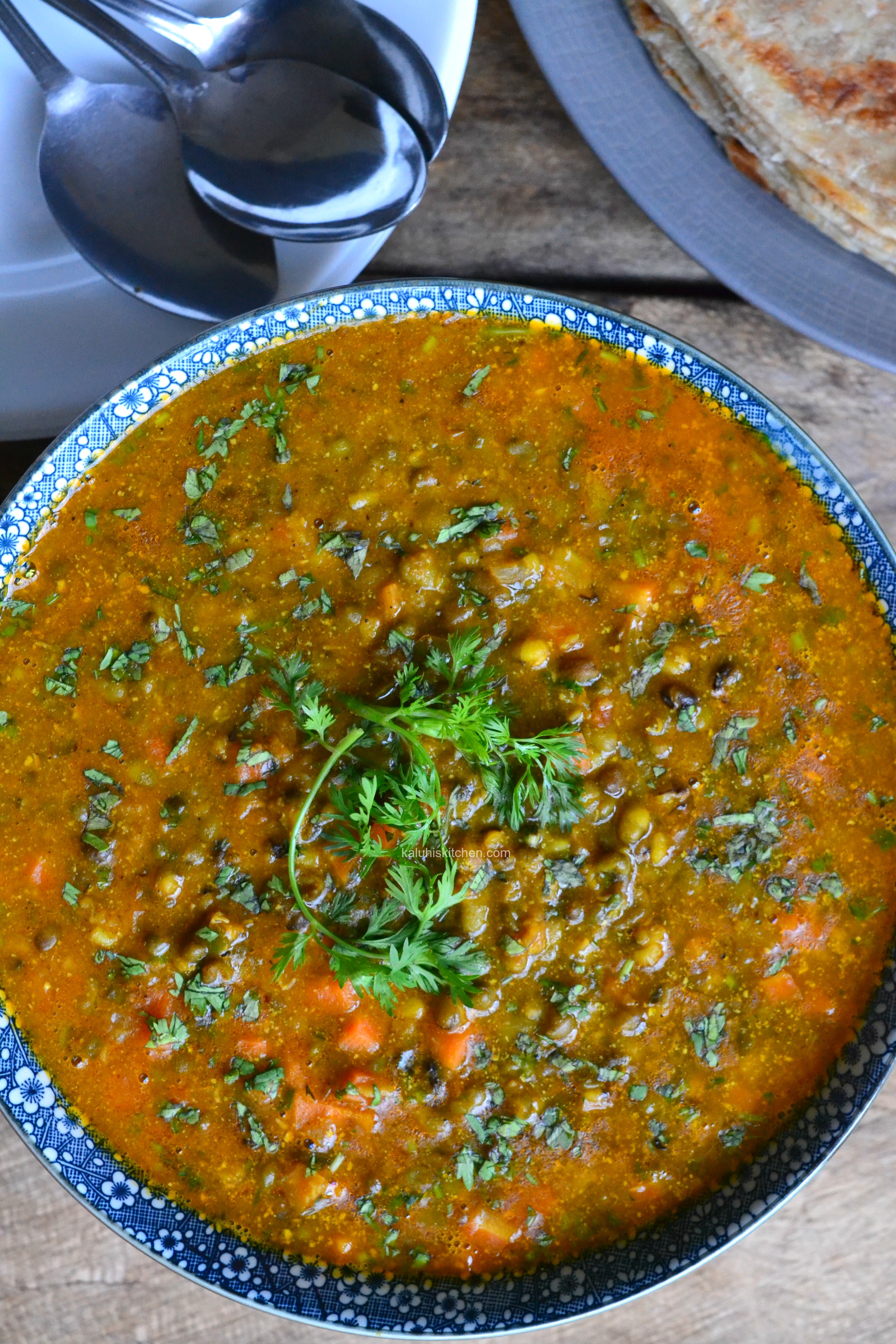 Hope you love my turmeric and coconut milk ndengu as much as I do!
xx
---
Get your downloadable recipe here :))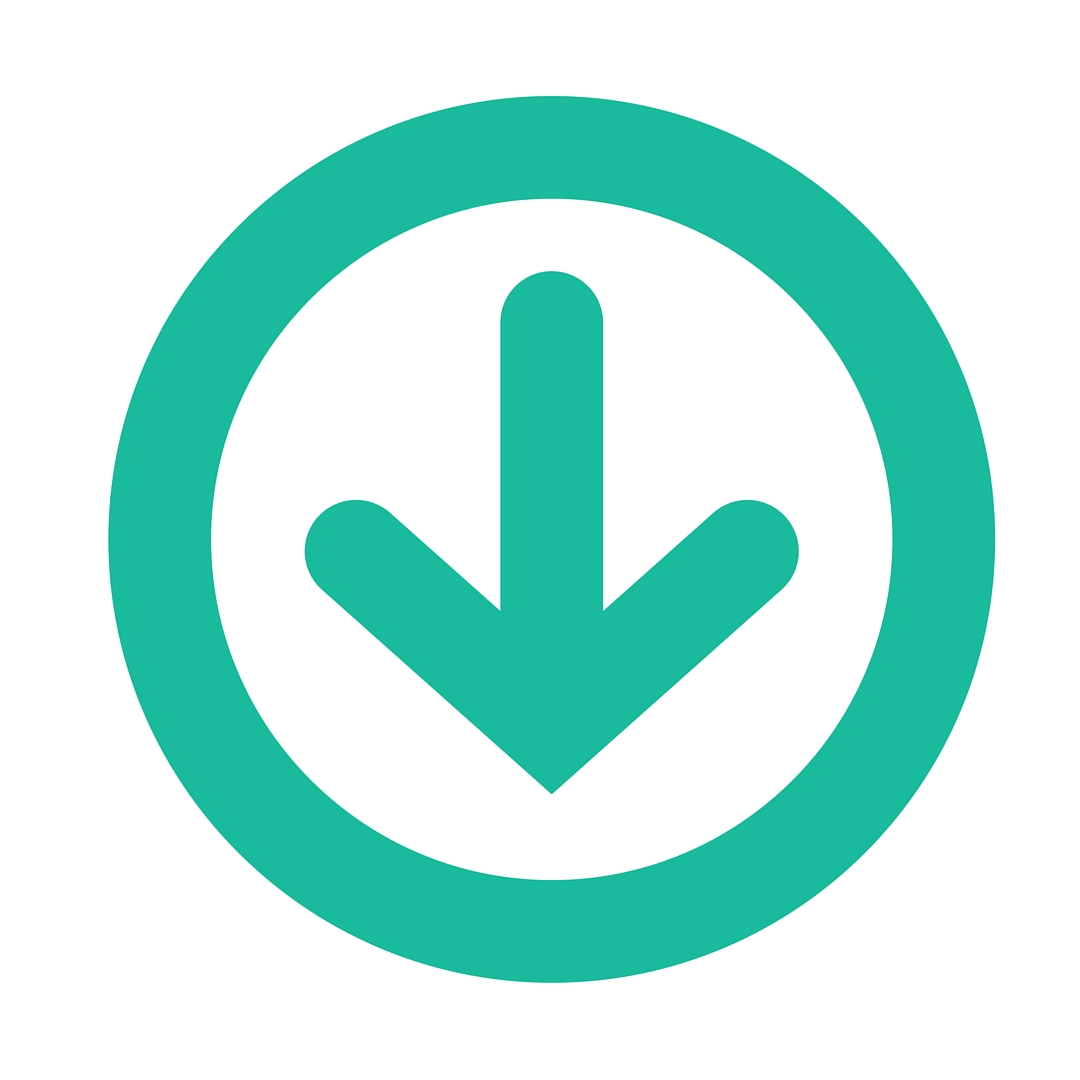 ---
All content and images are copyright protected by



Do not copy in part or whole without giving due credit.