I totally get and respect the fact that we all like different things because we are different people. But aki you guys – especially my twitter family- huwa mnaongea mbaya sana juu ya njahi lol! It's actually not many people who talk smack, it is just a few people who are loud about their dislike; so it seems like the whole world hates njahi. The likening of njahi to soil, to a mattress, to rocks, to sweat; are really hilarious to be honest, but it kinda breaks my heart too that some people are actually living life without having ever tasted delicious njahi. In my book, anything and everything can be made delicious. If you match up your ingredients well and play up on fresh herbs, anything -including njahi- can be tasty!
If you have been looking for a perfect njahi recipe, this one is for you. If you already love njahi, here is another recipe to make you fall inlove with it once again!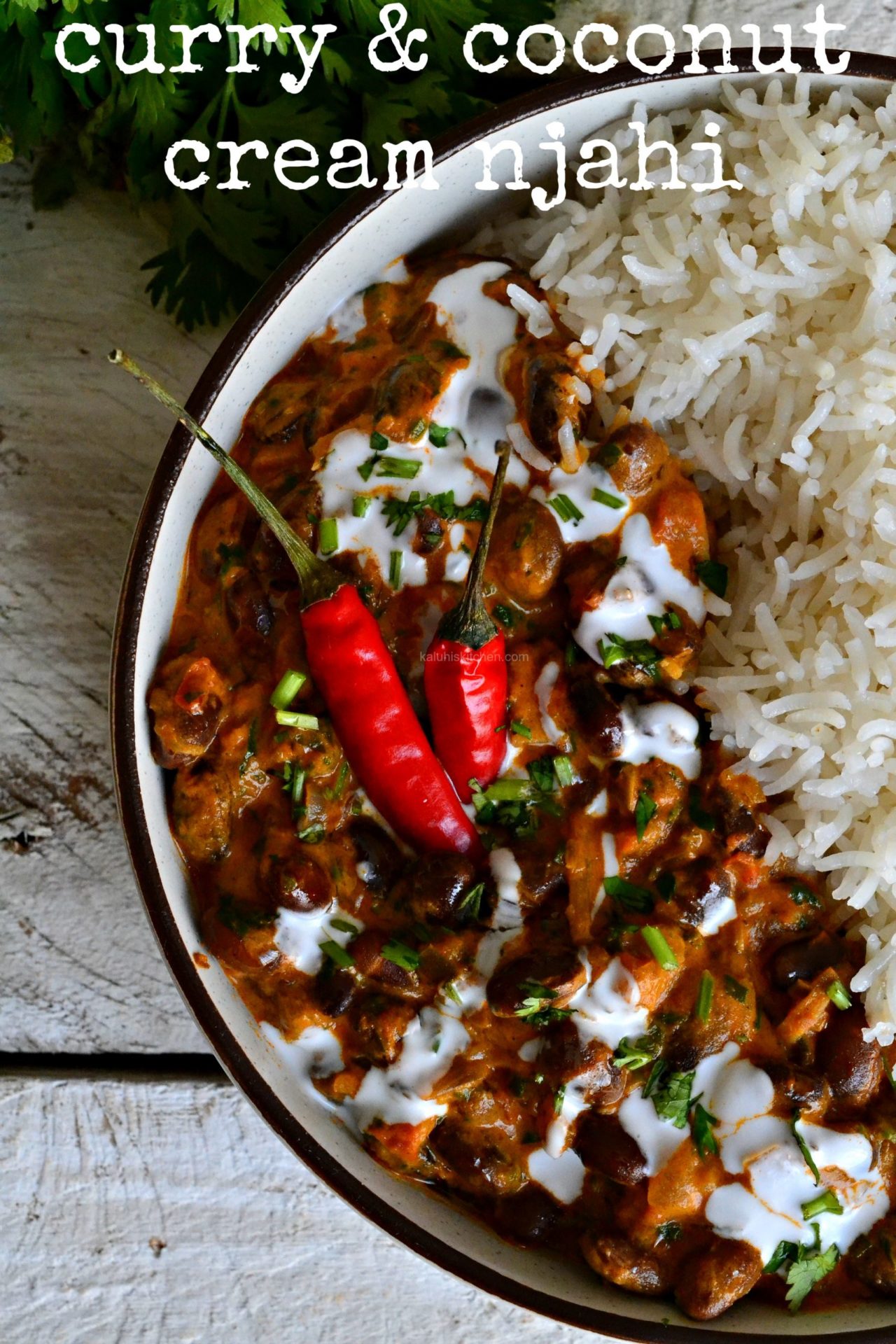 I made a dope vid to accompany the blog post. Do watch below, and subscribe!

PREP TIME: 24hours COOK TIME: 30 min SERVES: 8
(prep time includes soaking and boiling time)
Ingredients
For boiling
500g of uncooked njahi
1 teaspoon of whole cumin
4 cloves of garlic, chopped
1 teaspoon of chopped ginger
For stewing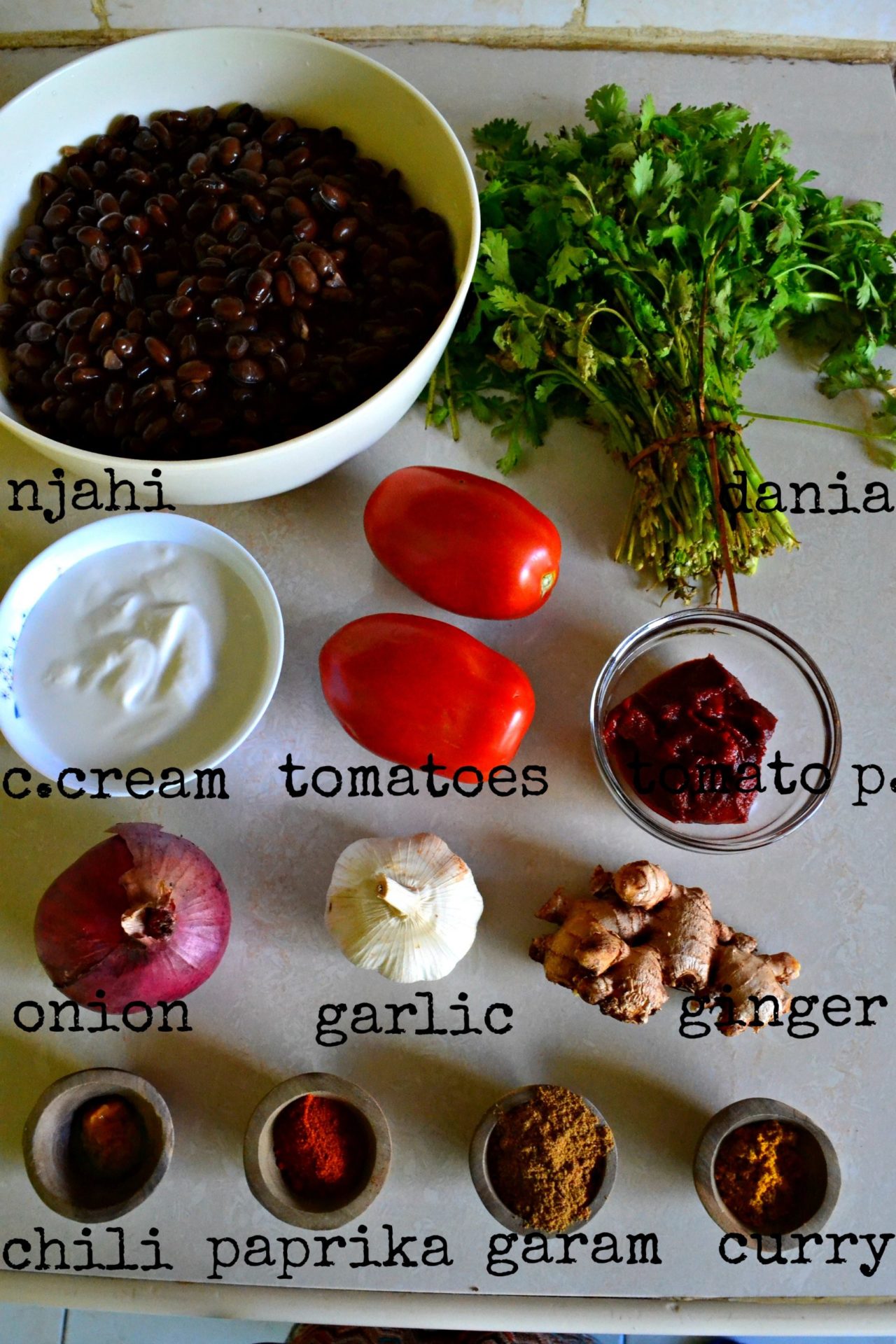 1 red onion chopped
1 cup of chopped dania stems
1/2 green hoho (green bell pepper)
5 cloves of garlic, minced
1 tablespoon of minced ginger
1 tomato, chopped
2 tablespoons of tomato paste
1 cup of coconut cream
1/4 teaspoon of chili paste
1 teaspoon of curry
1 teaspoon of garam masala
1 teaspoon of paprika
Dania leaves to garnish
Salt to taste
Method
Njahi are a type of bean that belong in the black bean family. They have a very rich, delicious, assertive taste, which pairs so well with other fresh ingredients making them super fun to cook. I also find them really pretty too!
This recipe would work well not only with njahi, but with any other bean as well.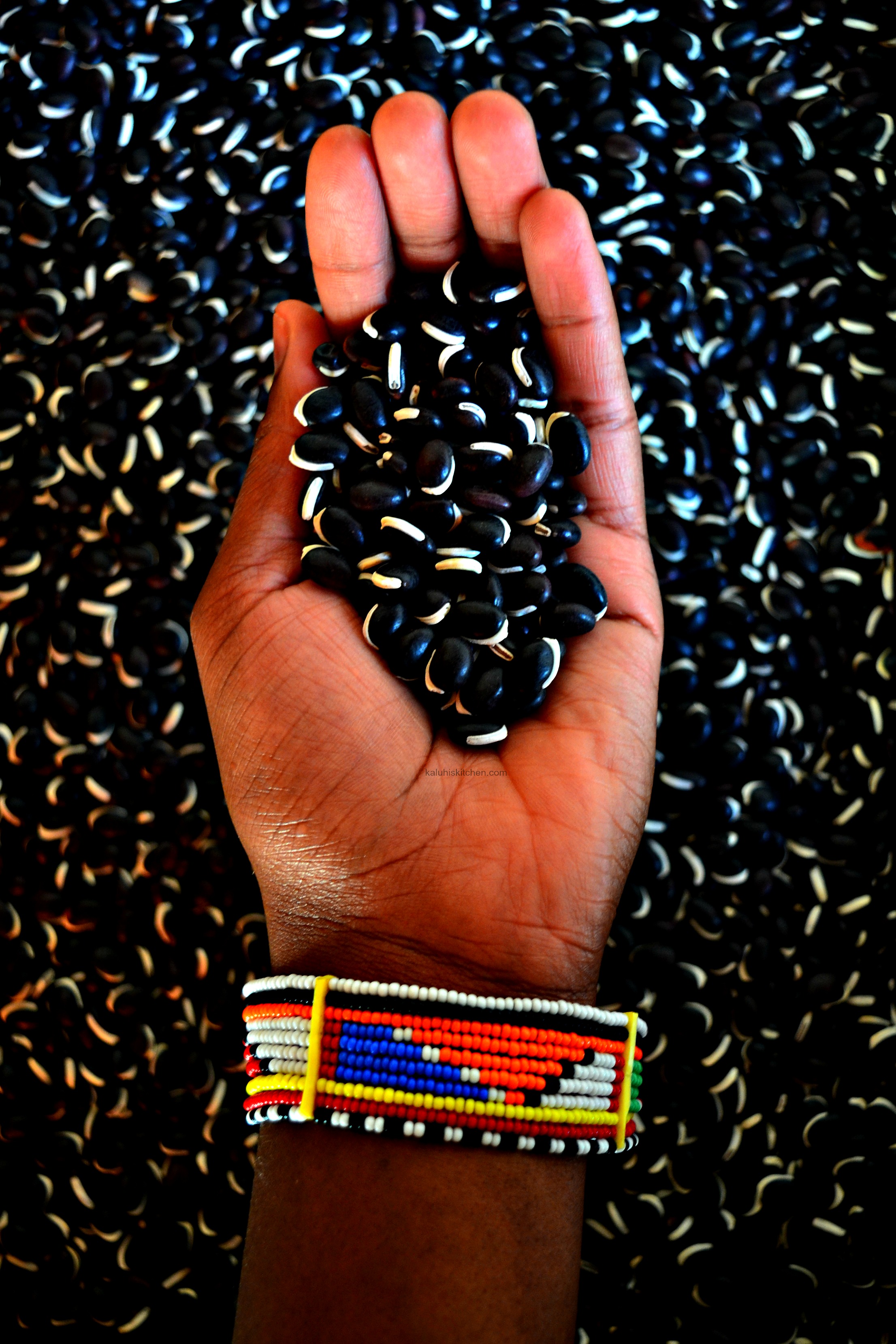 Begin by soaking your njahi overnight. They will soften, swell up and change from black to brown. Once they are softened the following day, put them to boil with some garlic, whole cumin and ginger. A pack of whole cumin costs 69 bob in any well stocked supermarket and garlic and ginger are even cheaper at Mama Mboga. We boil then with garlic, ginger and garlic so that the beans absorb those exact flavors allowing the beans to have inherent flavor of their own outside of the stew.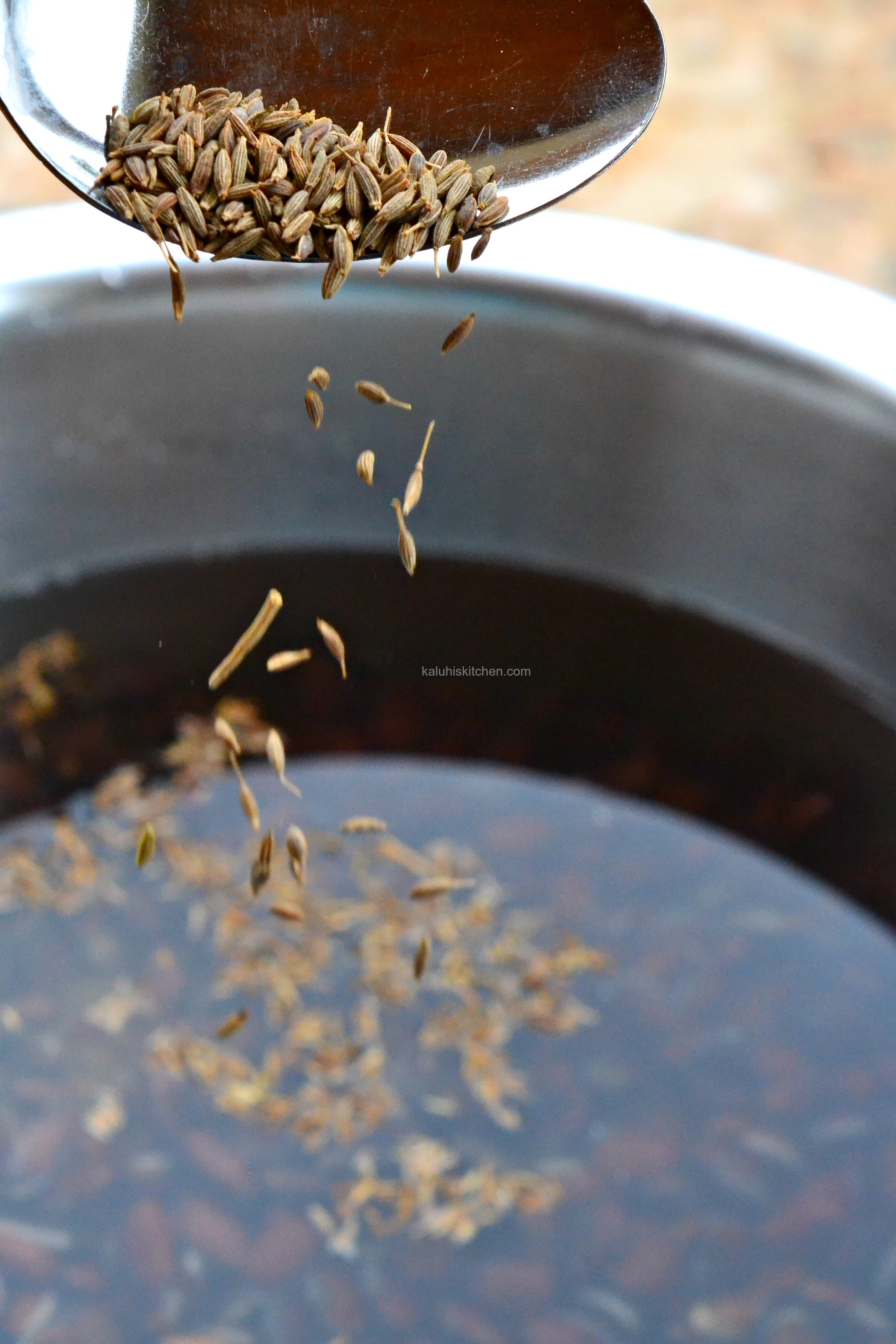 Once completely cooked through and soft, set aside and prep for stewing.
For stewing, we begin with the onion, garlic, ginger, dania (cilantro) stems and hoho. We are adding more garlic and ginger which will not only make the base flavor notes of the njahi very herby, but also tie together those same notes that we used to boil our njahi in. That brings alot of synergy of flavor which is always welcome.
As for dania stems, as we always say on twitter, they go at the very beginning with onions and dania leaves go at the end as a garnish.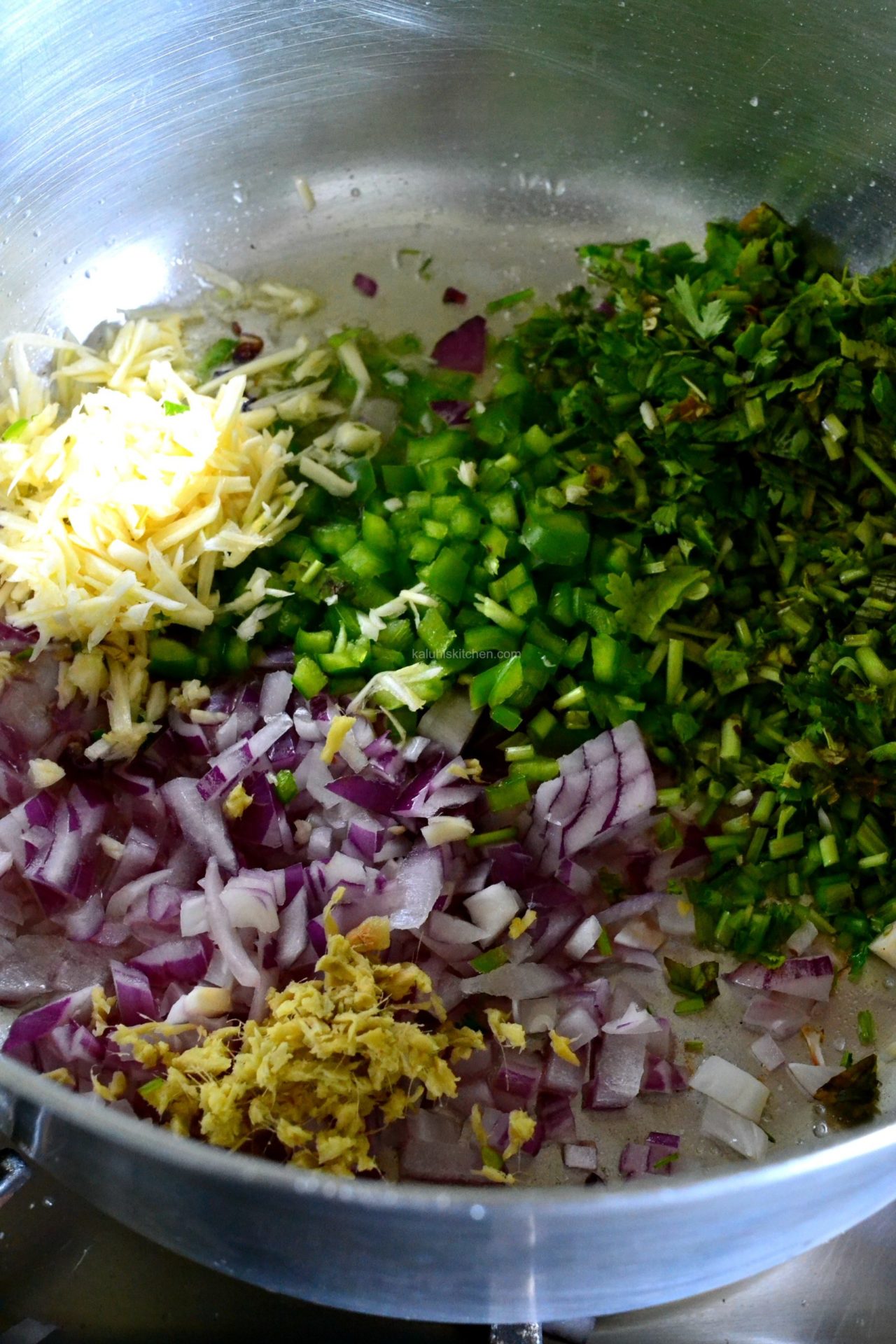 Once softened, add the tomatoes and tomato paste, followed by the spices. Add a tiny bit of water (or stock) to facilitate the cooking down of the spices. This will take about 10 minutes.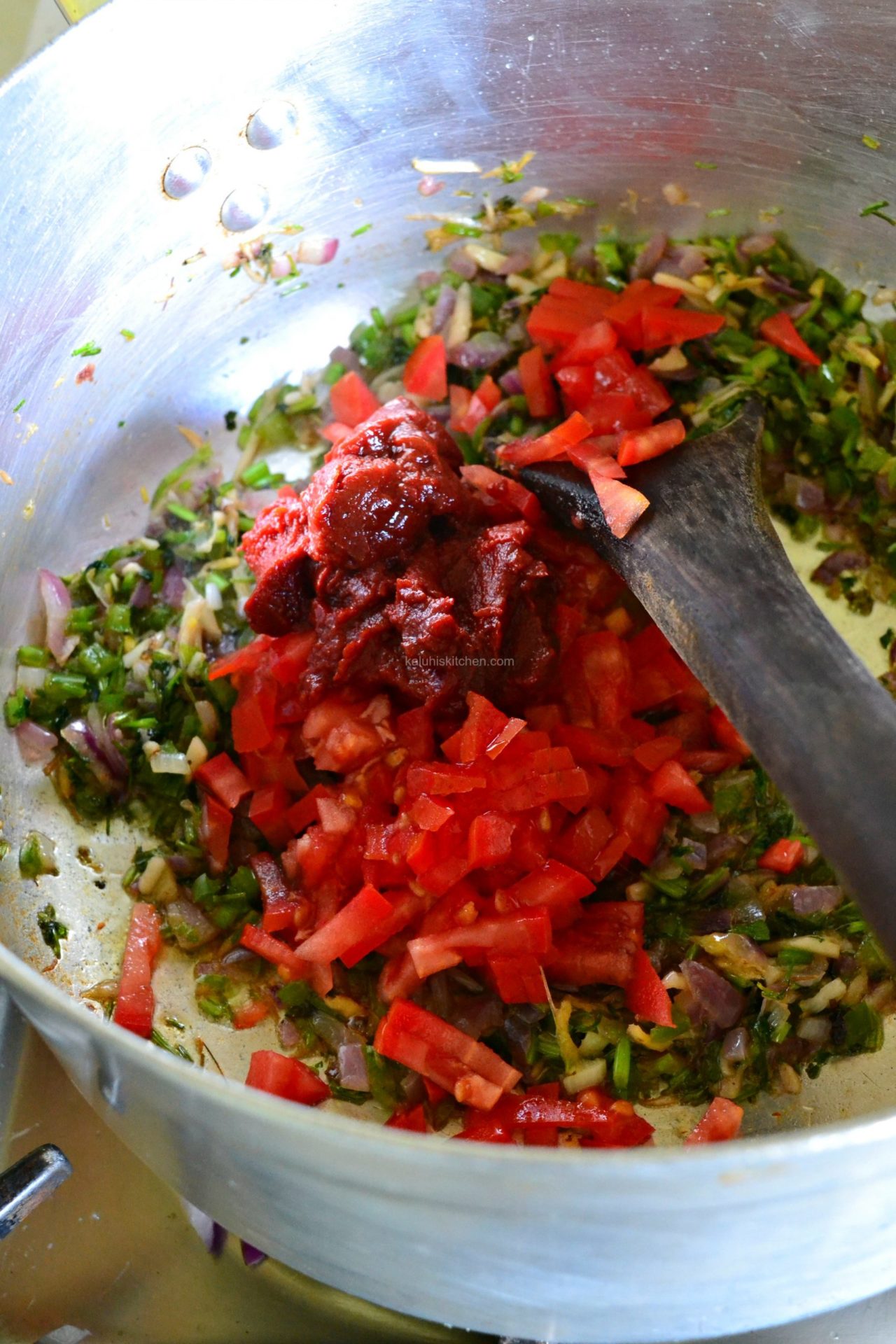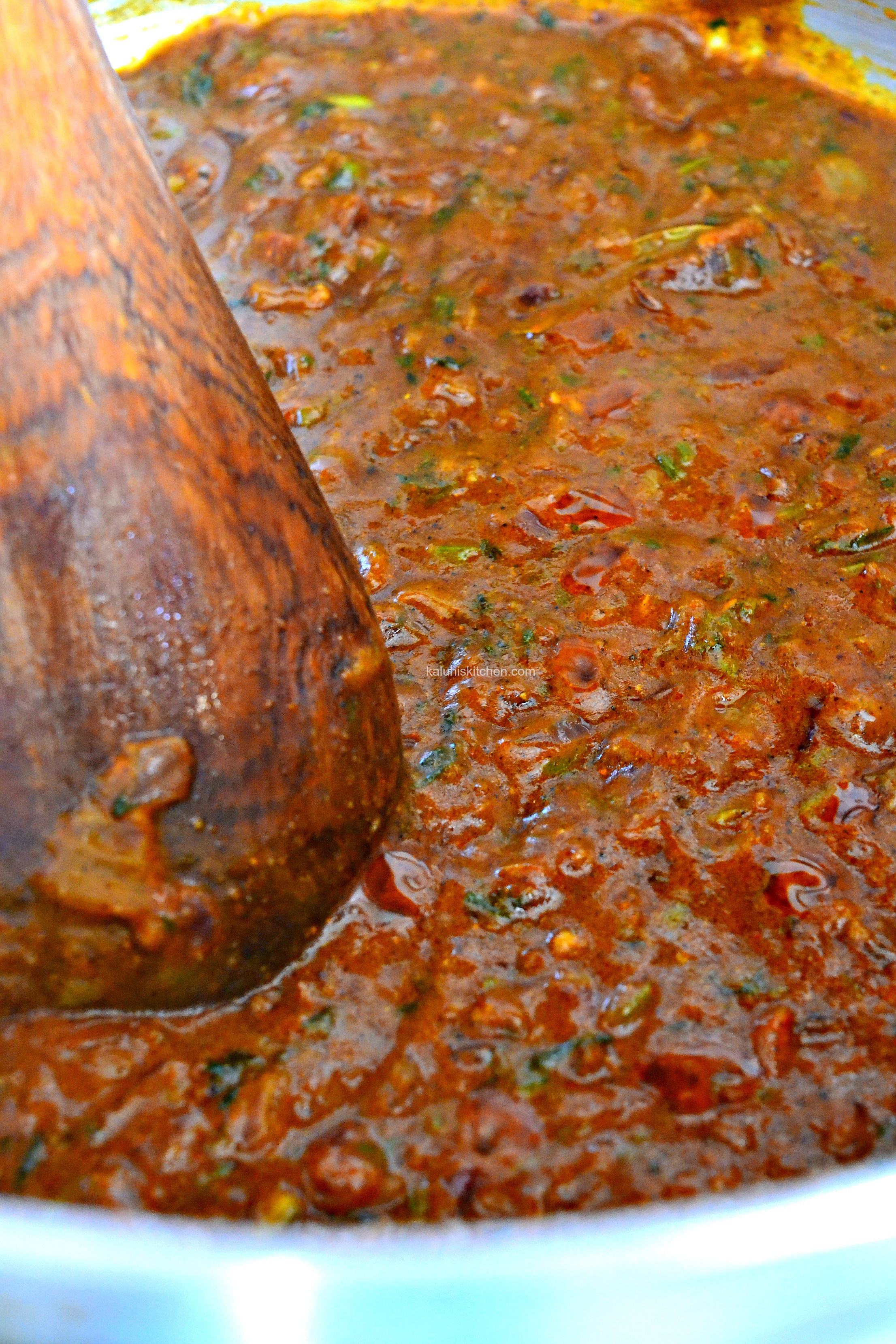 Once the tomatoes are cooked down into a thick sauce, add the njahi we had earlier on cooked then mix them in.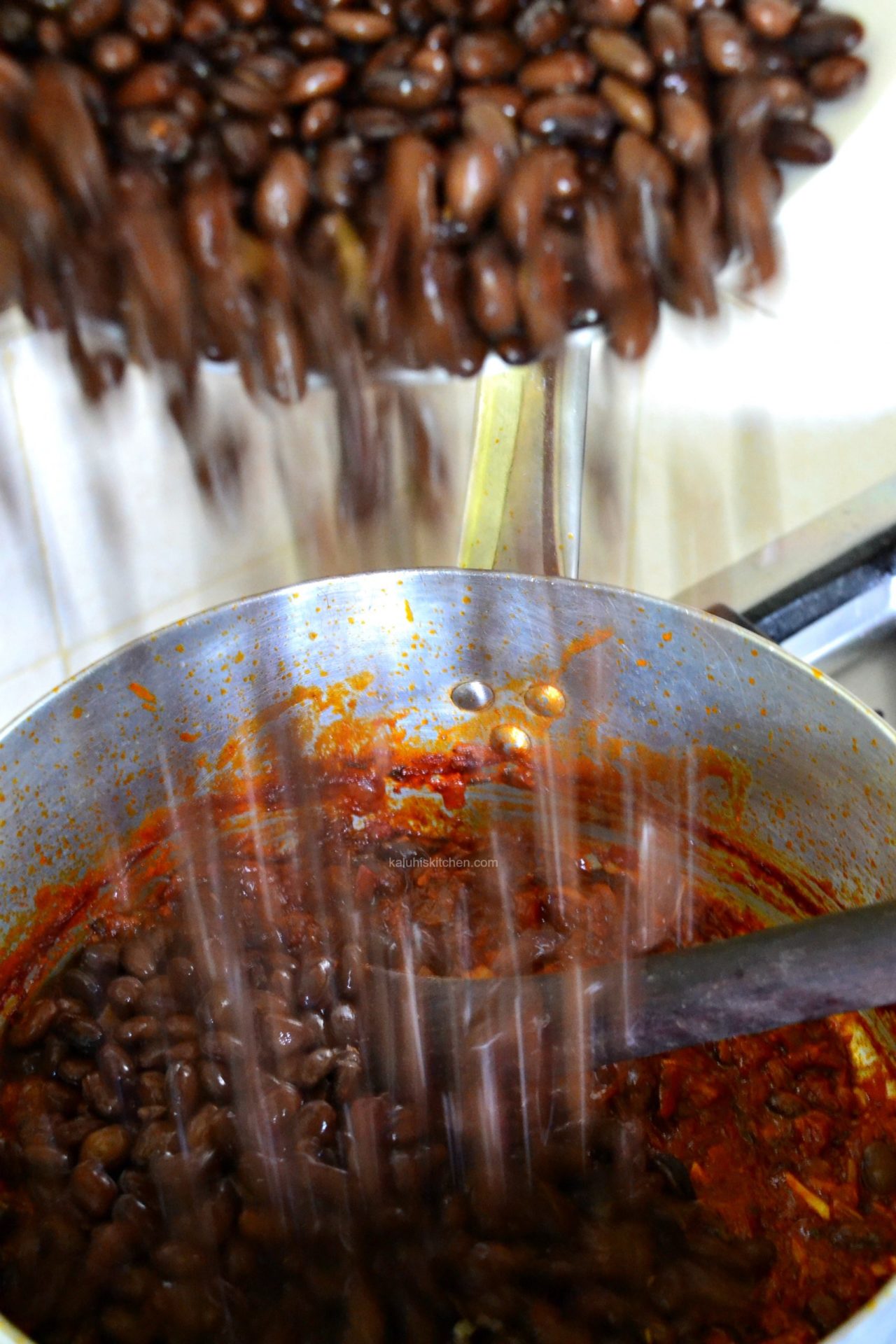 Follow this by then adding the coconut cream. Coconut milk would be fine too, but I prefer cream because of the higher fat content and general thickness. Both coconut milk and coconut milk are very much easy to get at any well stocked supermarket too but if you live at the coast, freshly made coconut milk/cream is even better.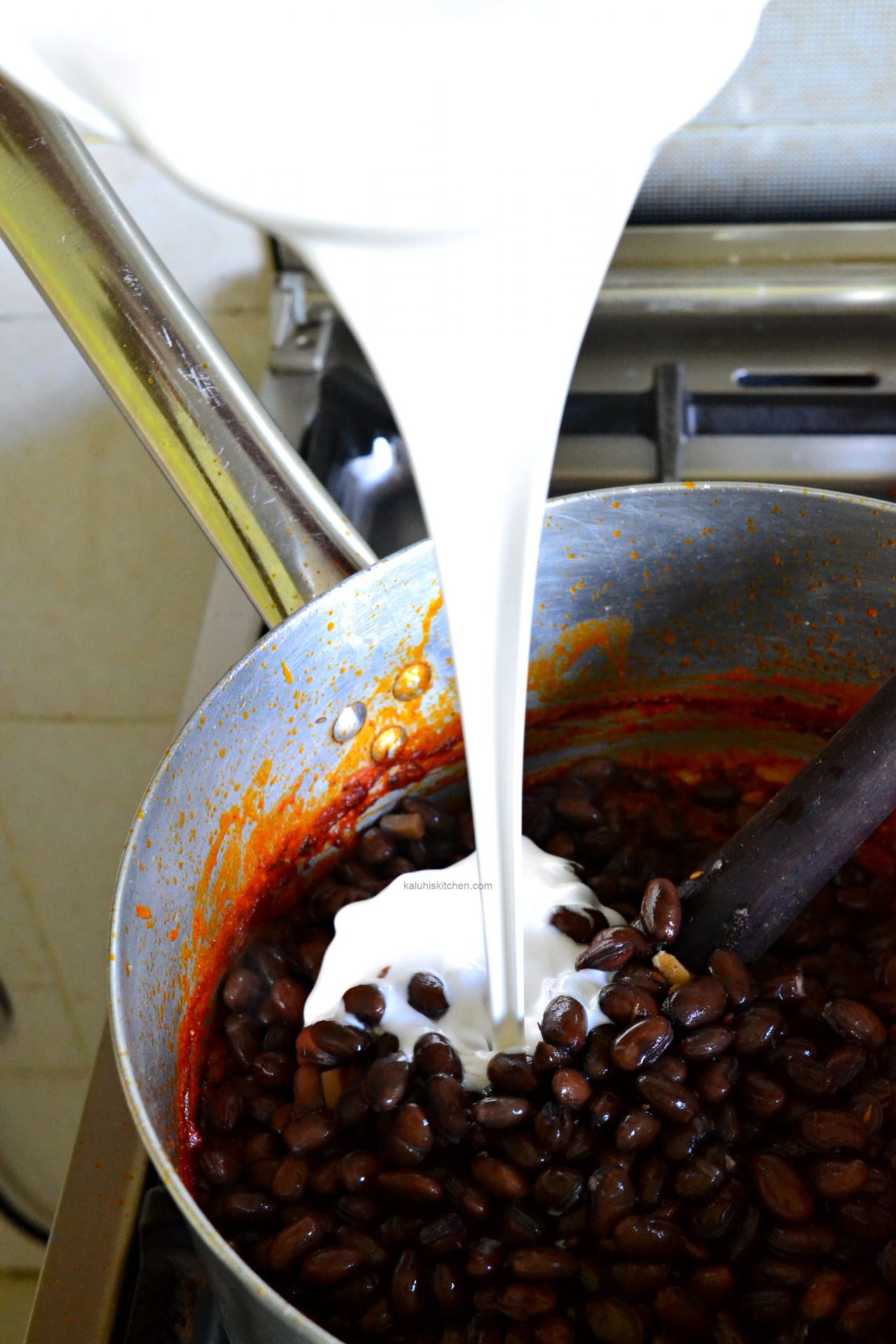 Mix it in and then let it simmer for about 15 minutes on low heat. This not only allows the flavors to come together well, but also really thickens the stew. Someone said on twitter that njahi is dry, but I ask: why do you voluntarily choose to cook dry njahi, only for you to complain that it is dry? If you don't want dry food, do not cook dry food. Imagine it really is that simple. You are always in control when you cook. If you want silky, saucy, delicious, luxurious njahi, then decide to make exactly that. You are in control! You get to decide the kind of food you want to eat.
Once done, garnish with some dania leaves and serve! What a gorgeous plate!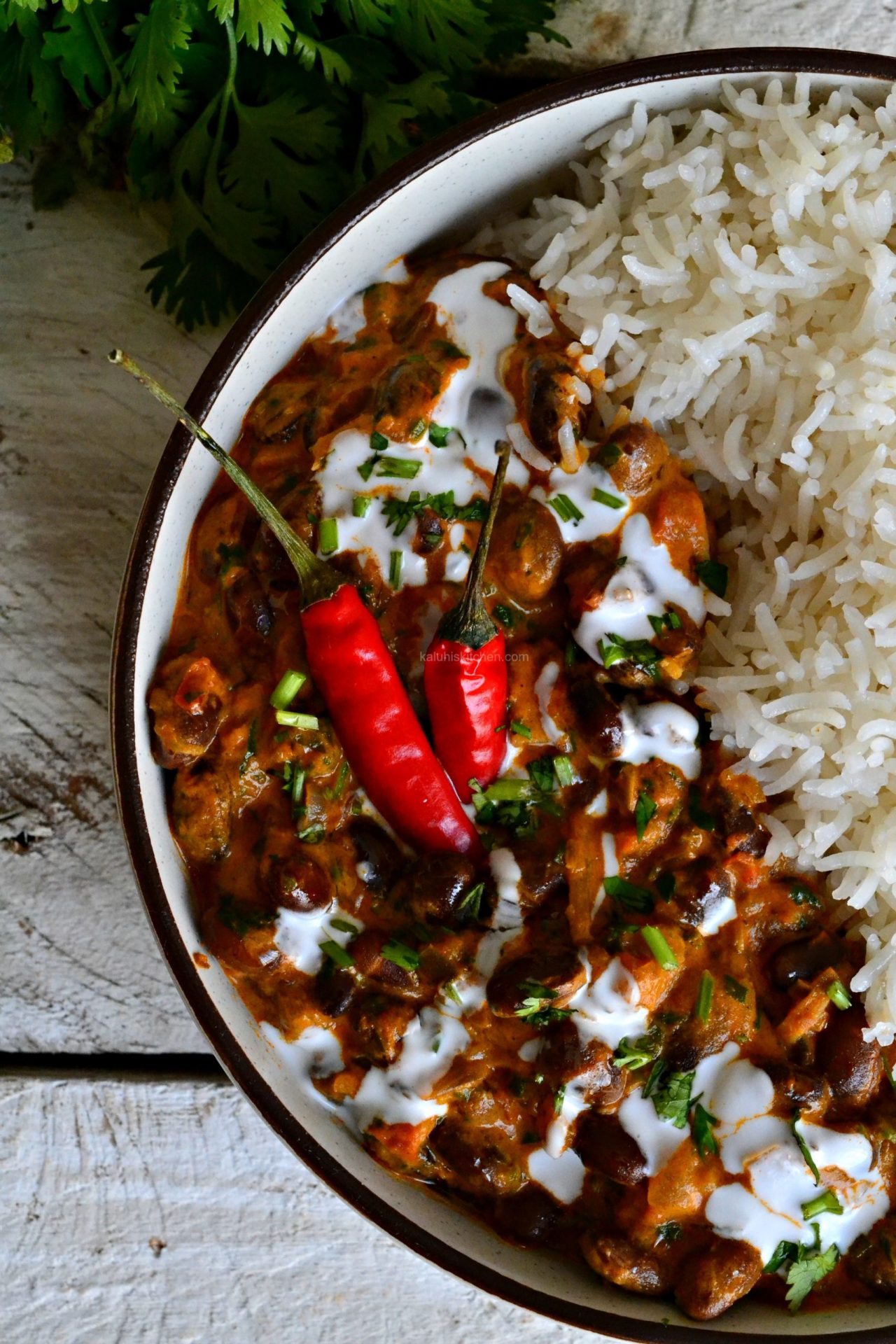 I love how the warmth of the ginger and garlic and the assertive kick of the chili brough this to life. I love how the nuttiness of the coconut cream complimented the earthy flavor of the njahi. The fullness of the cumin also brought this to life, and transfromed what would otherwise have been a kawaida dish into an unforgettable one!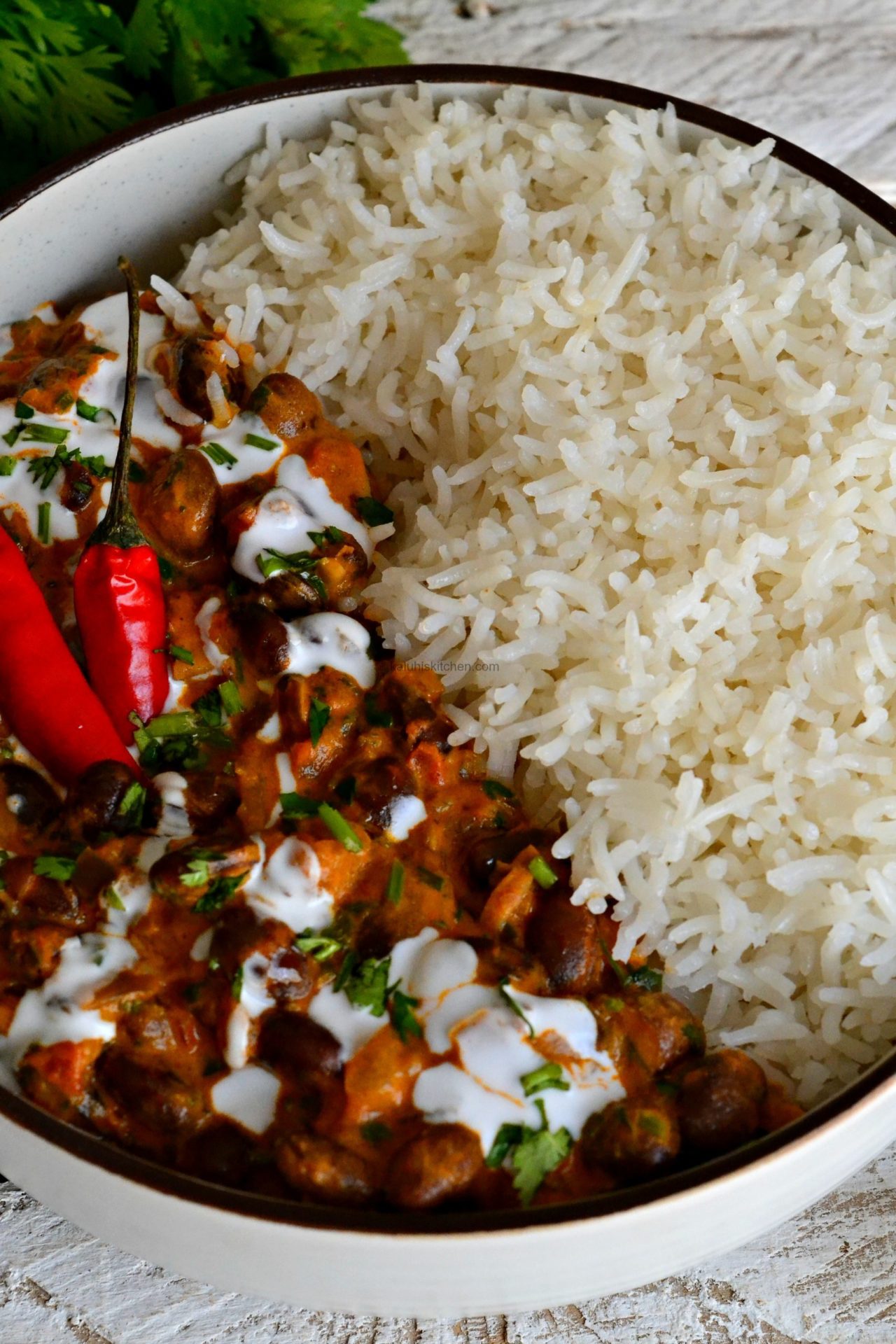 Do my pictures look too good to be true? I invite you to watch my YouTube video and see second by second how easy it is to make delicious and beautiful food!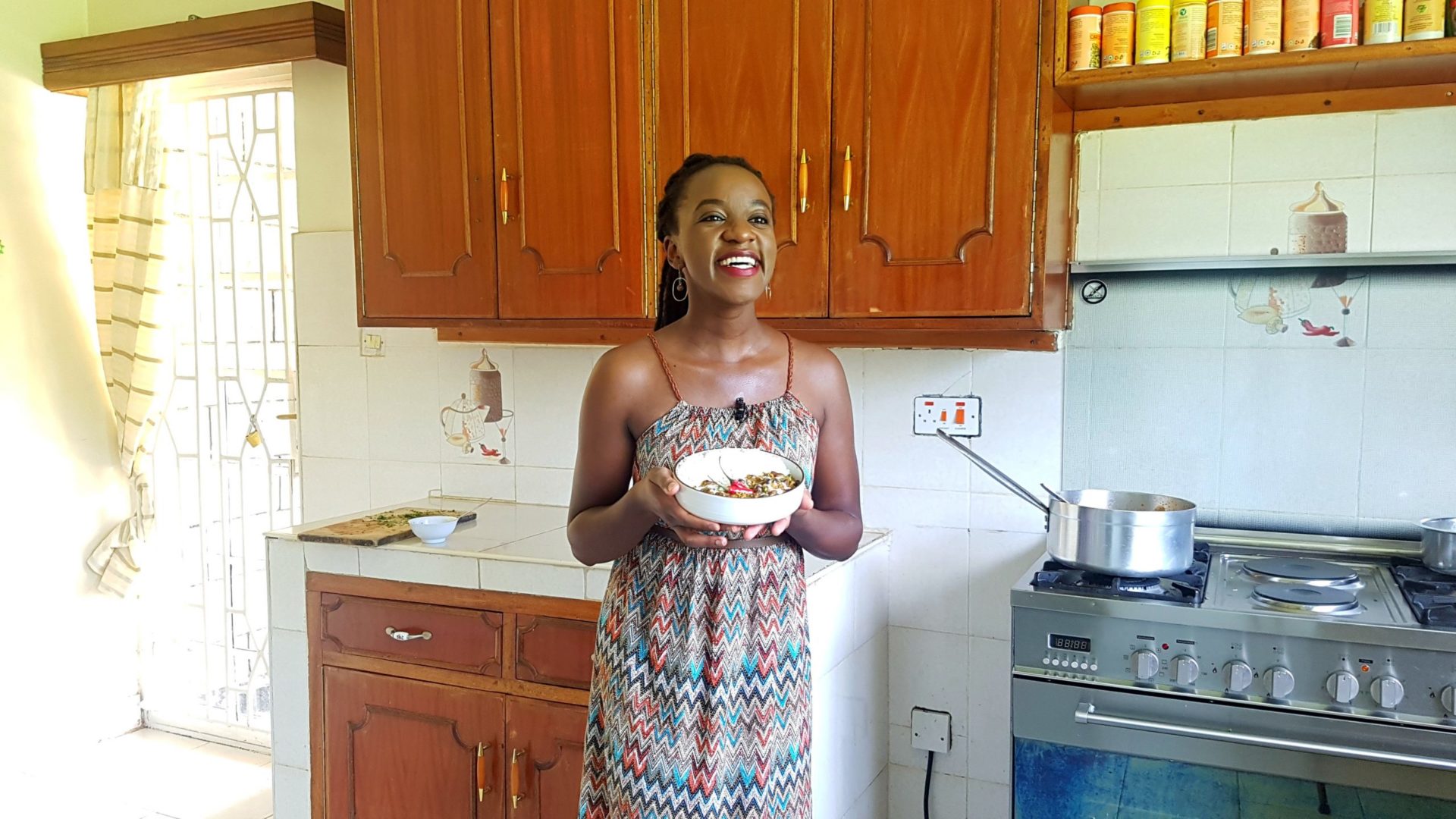 Happy Wednesday!
xx
---
Get your downloadable recipe here :))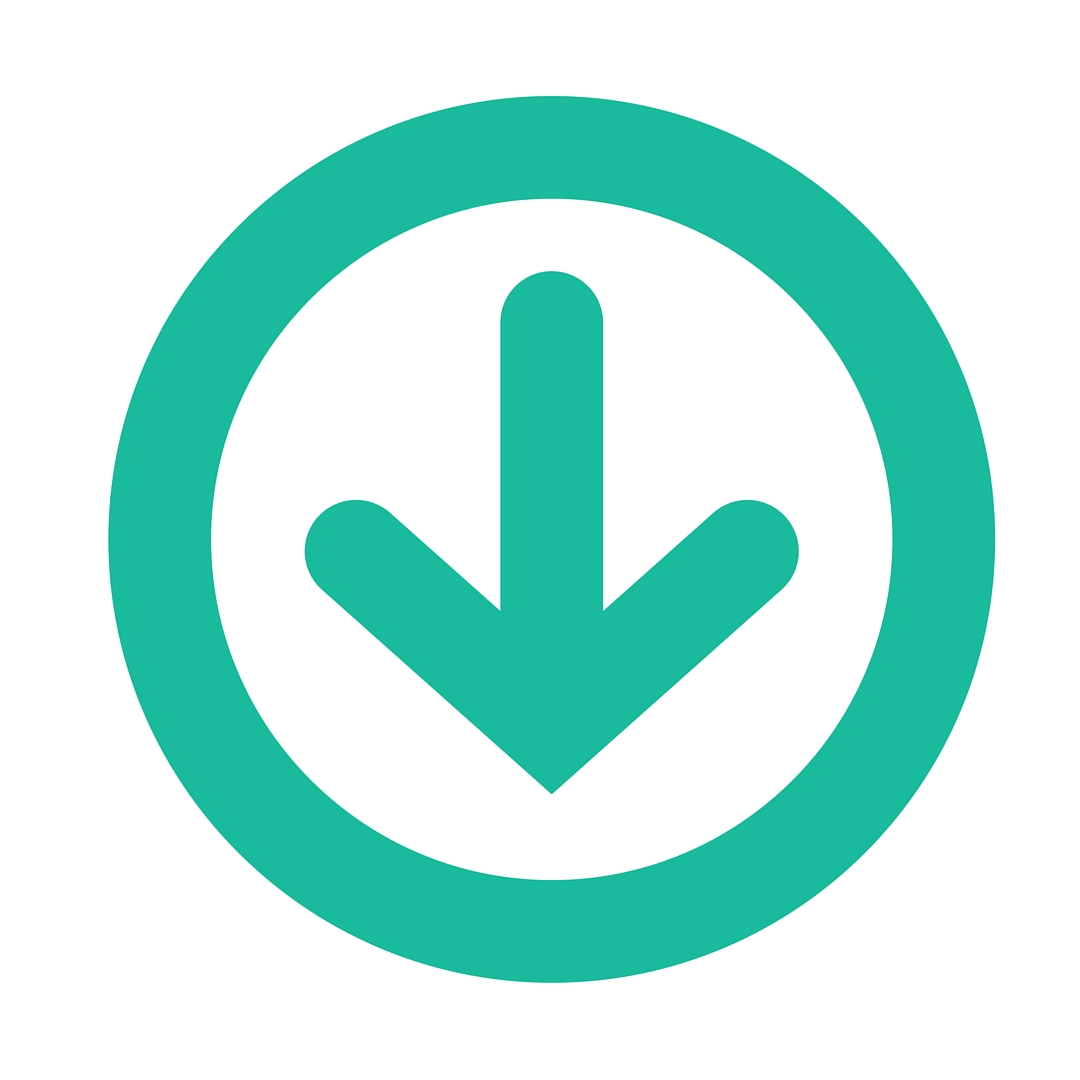 ---
All content and images are copyright protected by



Do not copy in part or whole without giving due credit.
---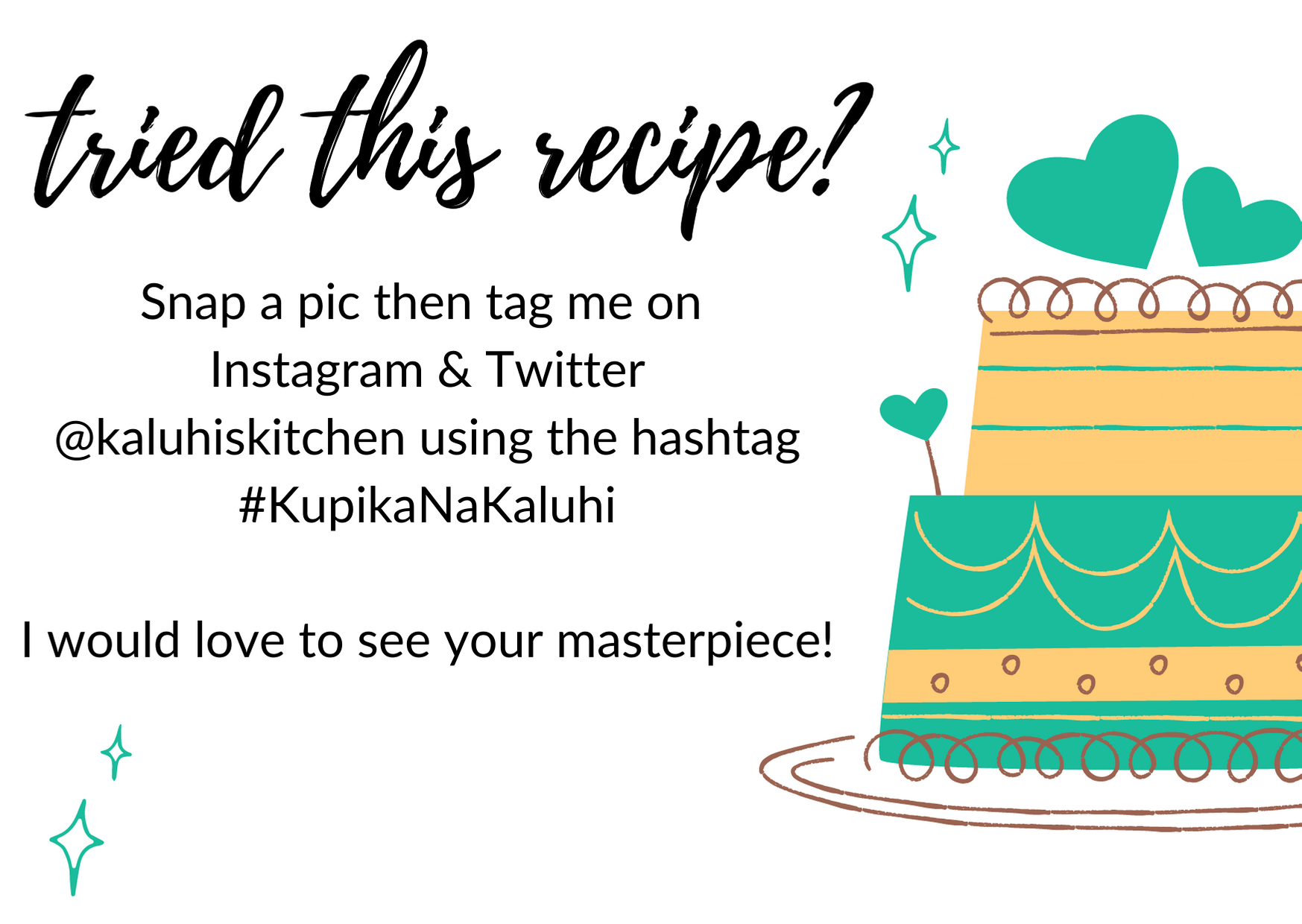 ---