I always tell you guys not to get discouraged when you encounter kitchen blunders while cooking. Instead, you should learn from your mistakes, pick your self up, and try again util you get it right. Our mamas did not raise quitters :DD. As someone who cooks all the time, kitchen blunders and horrific recipe disasters happen from time to time. But with time, the frequency of the mistakes lessen since you get to know what works and what doesn't. Your mistakes only aid in making you better if you choose to learn from them. Let no one lie to you that they never make mistakes in the kitchen. We all do! I showed you some of my massive fails in this post (read it if you haven't). I stumbled a little bit while making my mahamri too. My first try had me create the hardest, flattest and most hideous mahamri LOL! I then sat down, thought hard and figured out where I went wrong and got it right in my next try. I will take you through how to make bomb mahamri, tell you exactly where I went wrong the first round and make sure you get it right on your first try <3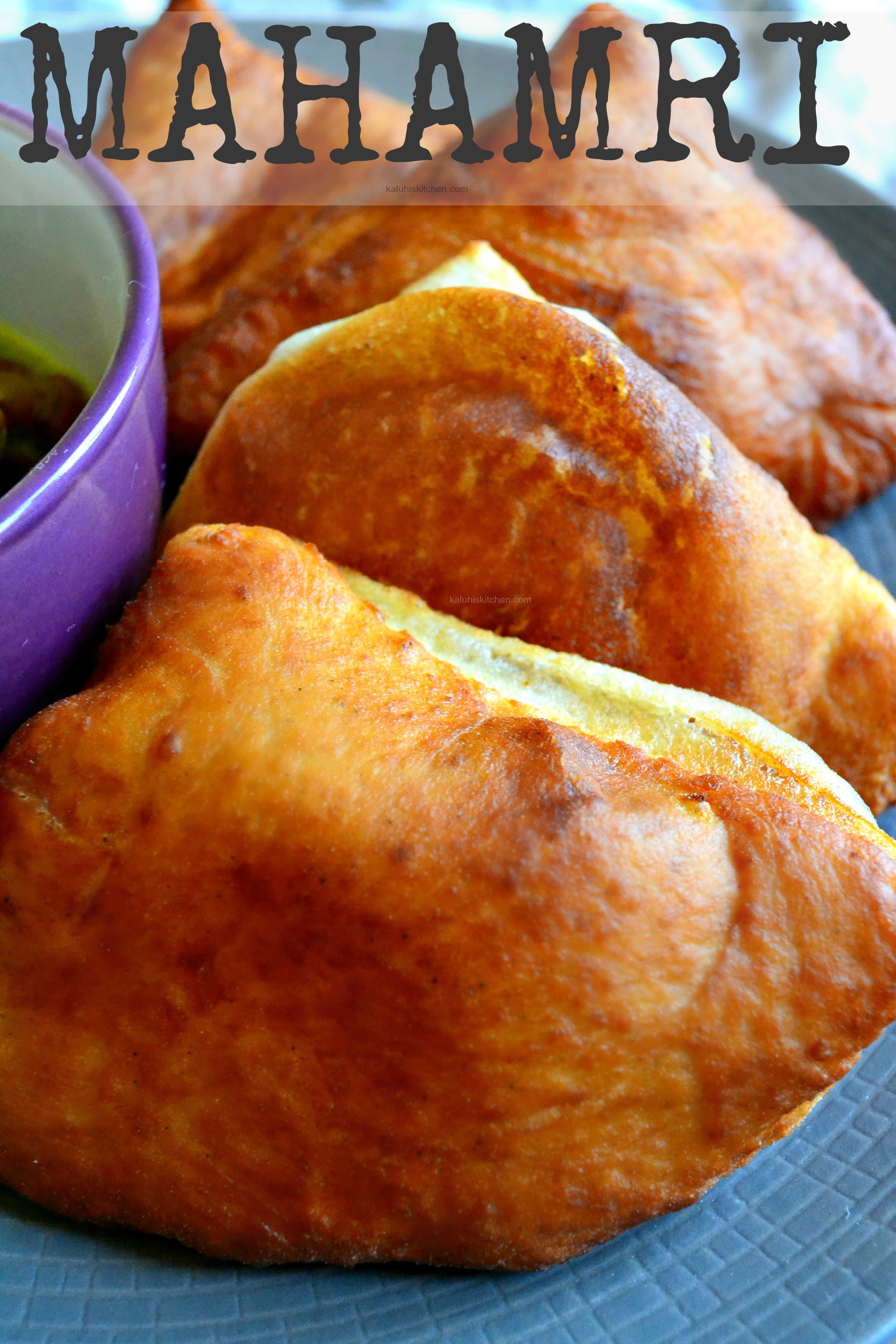 PREP TIME:  2 HOURS            COOK TIME: 30 MIN        MAKES:12
Ingredients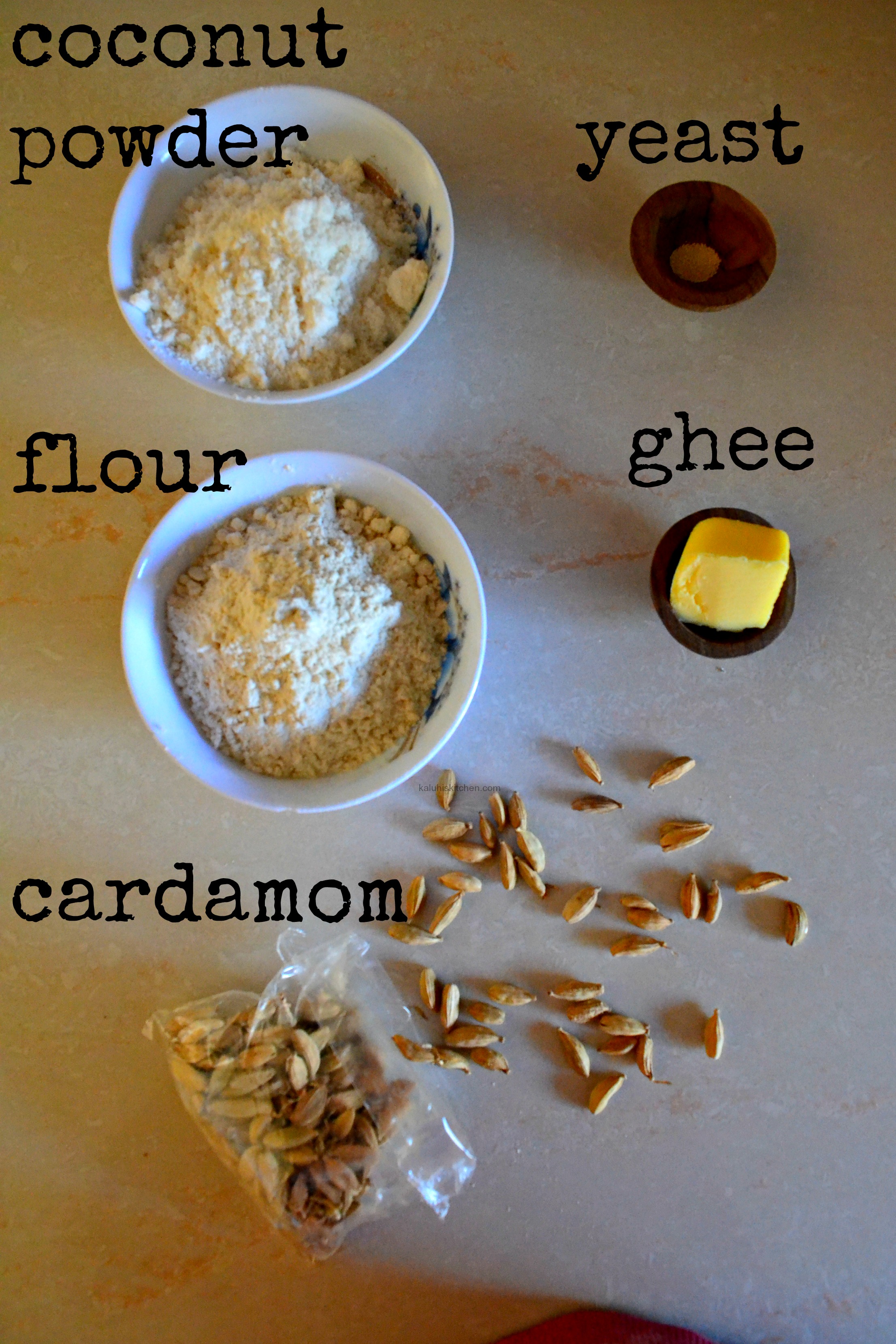 2 1/ 2 cups of all purpose flour
1 cup of coconut powder
1 tablespoon of freshly ground cardamom
6 tablespoons of sugar
2 tablespoons of ghee
1 tablespoon of instant yeast
1/2 a cup of warm milk
1/2 a cup of hot water
Method
In a bowl, mix your dry ingredients: the flour, crushed cardamom, yeast and sugar. Mix everything until well combined.
Add the water while mixing the content, followed by the milk. When all the content are roughly mixed together, melt the ghee and rub it all in. Knead the dough for a minimum of 15 minutes until it is no longer sticking to your hands and it soft and elastic. It is one hell of an arm workout LOL, but trust me, your tongue and tummy will thank you later. Allow it to rest and rise for a minimum of 40 minutes until it has doubled in size. Mine rested for 2 hours and sometimes my mom lets it rest overnight.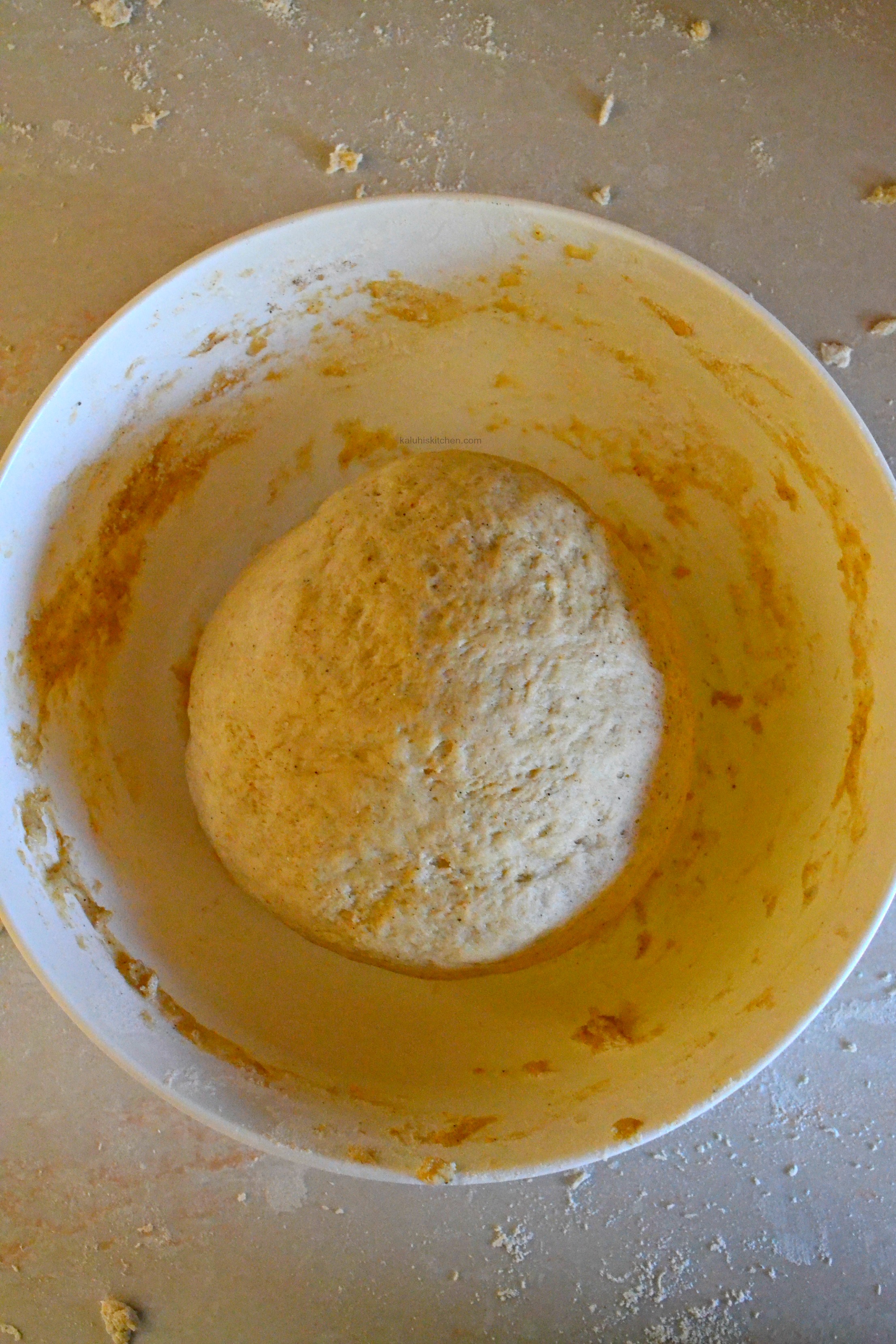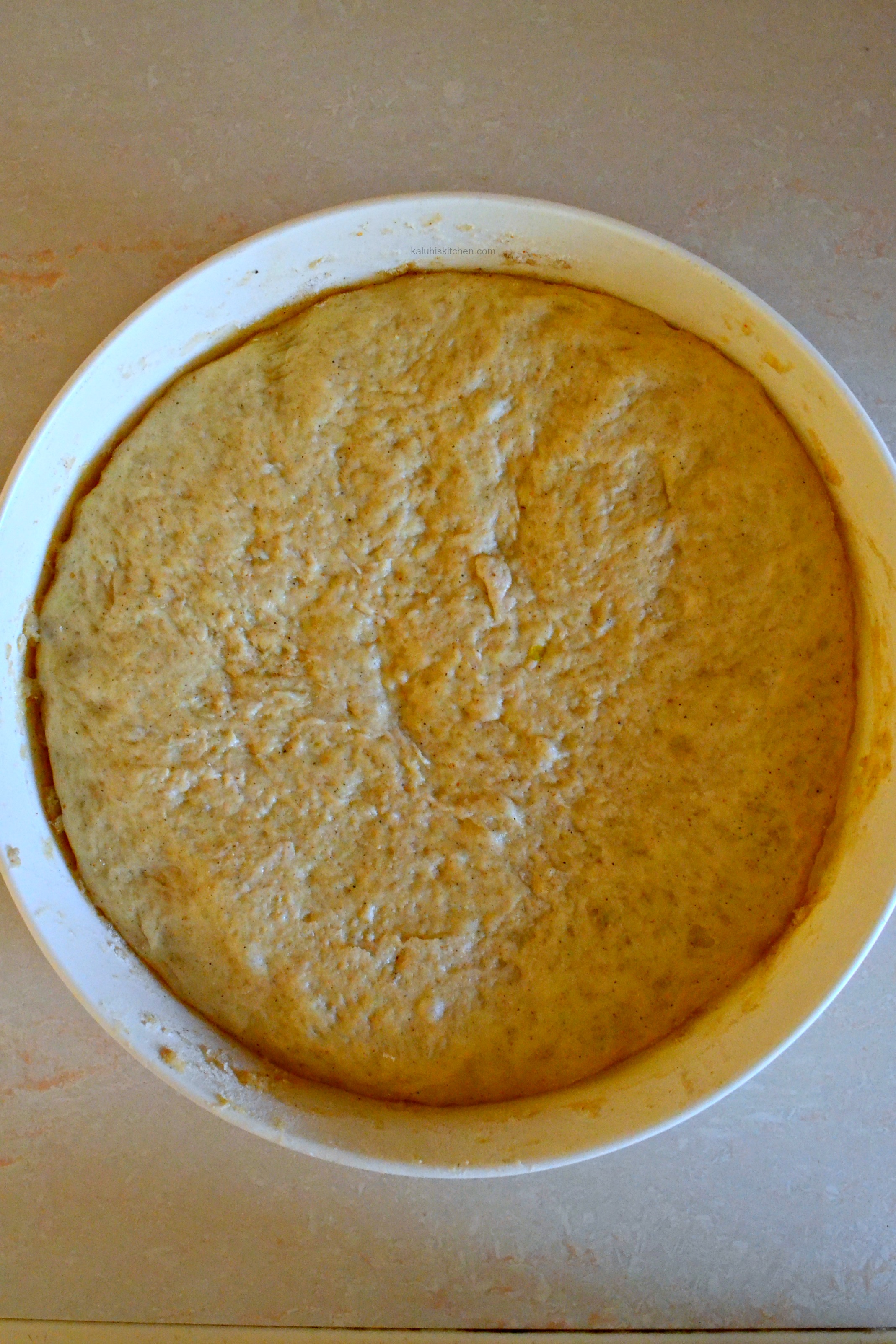 ***
Mistake I made the first time:
I kneaded for less than 10 minutes. I mean,LOL at my self for this supreme laziness. And this manifested itself in the result.
2. I did not give my dough ample time to rest and rise. After kneading for less than ten minutes, i had the audacity to proceed to cook after letting my dough rest for just 10 minutes. Fail Kaluhi! Fail!
***
Once that is done. divide your dough into four balls, each about the size of an orange. Roll each one out and divide it into quarters.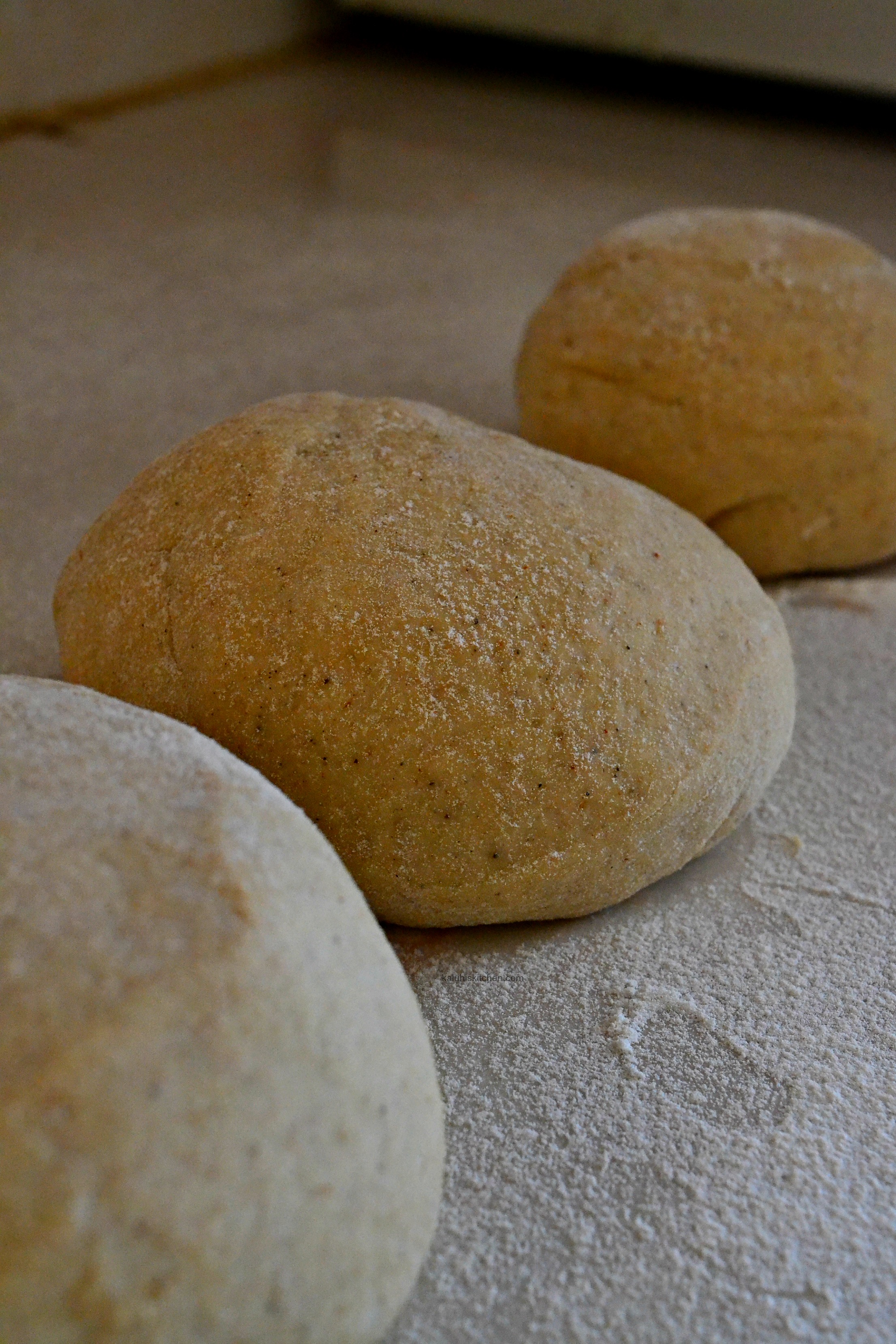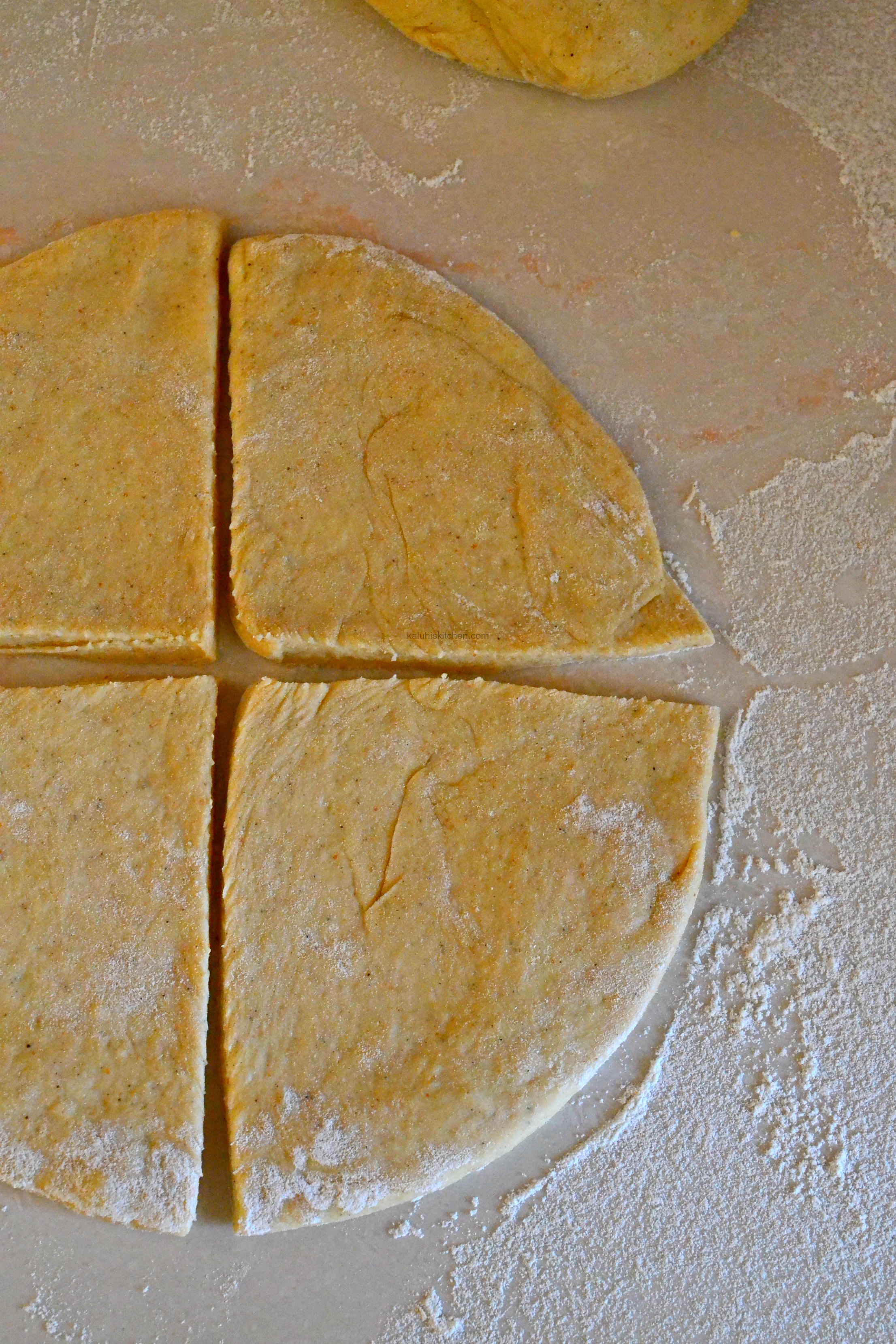 Heat your oil  and proceed to fry until each side is golden brown. Your oil should be moderately hot and not too too hot or cold. As soon as the mahamri turns golden brown flip it. If it stays too long on the heat, especially on the inflated side, it will burst and oil will seep in, and for sure we do not want that.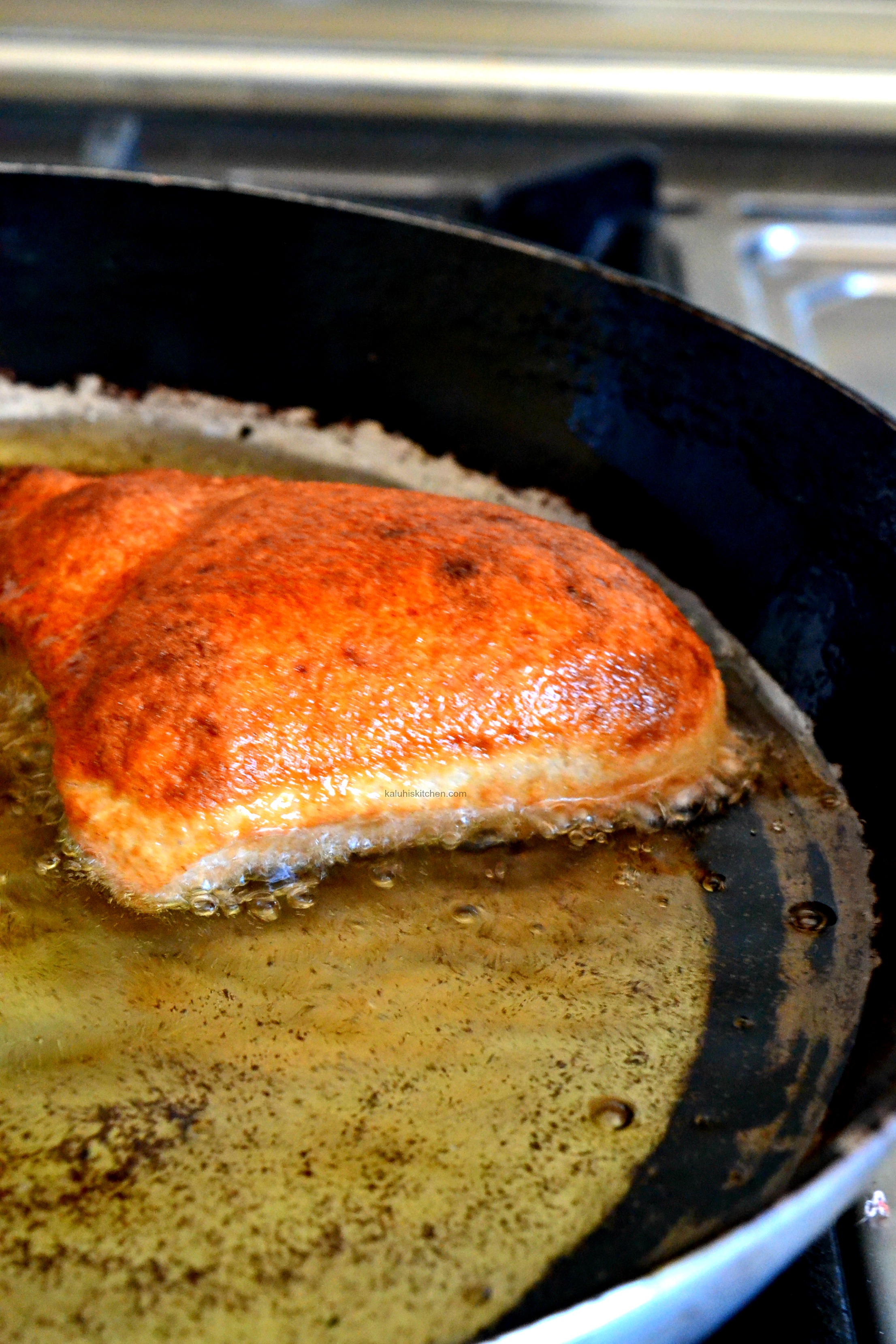 ***
Mistake I made first time:
3.  The oil I used was extremely hot. This made the surface of the mahamri attain a blistered appearance, or as the coastal people call them, vipelepele.
4. I did not use enough yeast, neither did my dough rest and rise, so the end result was nothing short of flat blistery burnt mahamri. But thank God I found my mistakes and aced it the next time.
***
Below is the end result of my failed mahamri attempt. But now that I have explained where I went wrong, and what you should do to get it right, I am sure you will ace it at first try.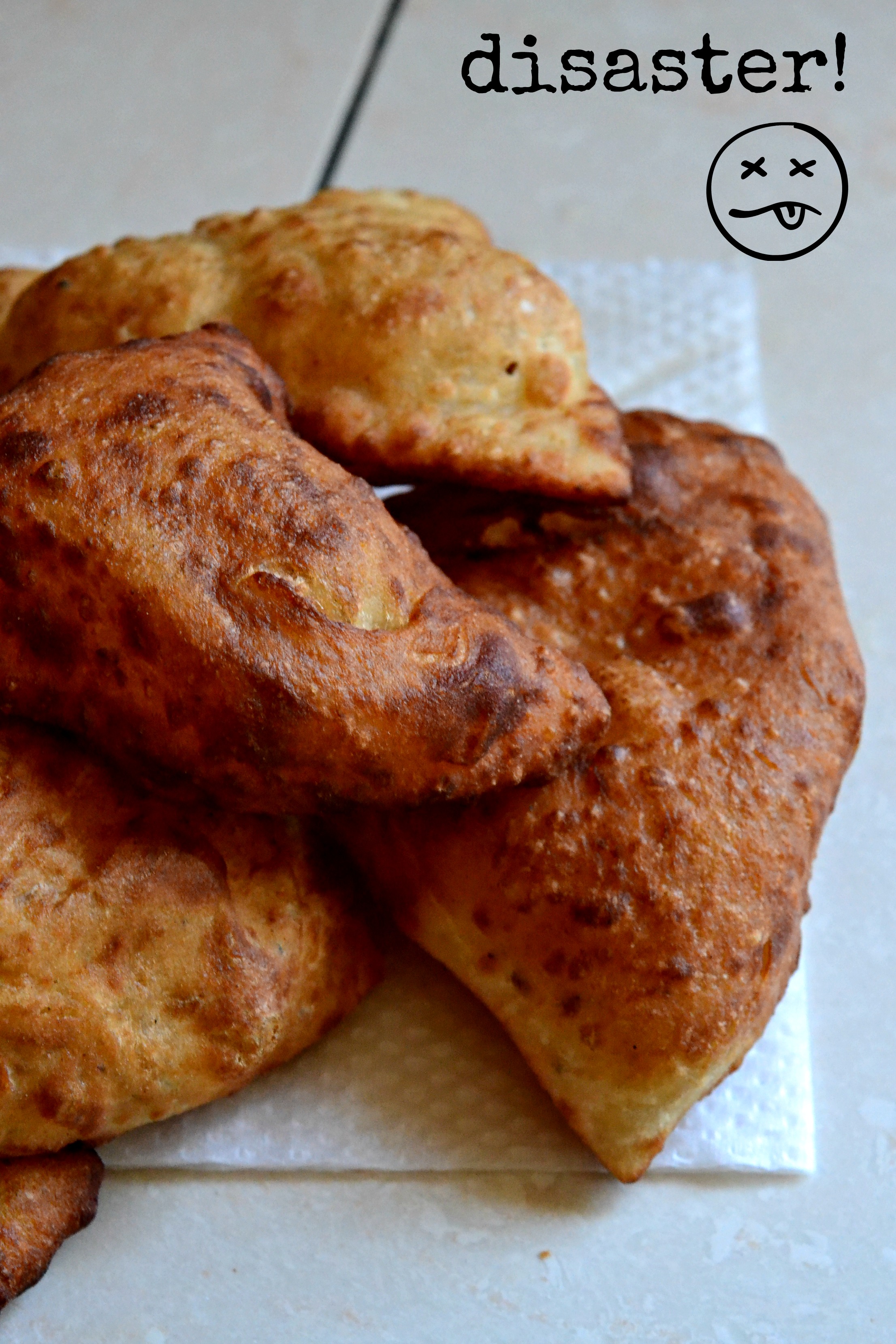 Once you are done making your mahamri the right way ;)), remove form the heat and serve with your favorite savory meaty dish or mbaazi. I personally LOVE having my mahamri with good ol' tea!
Perfectly airy, perfectly flavored and perfectly soft and smooth!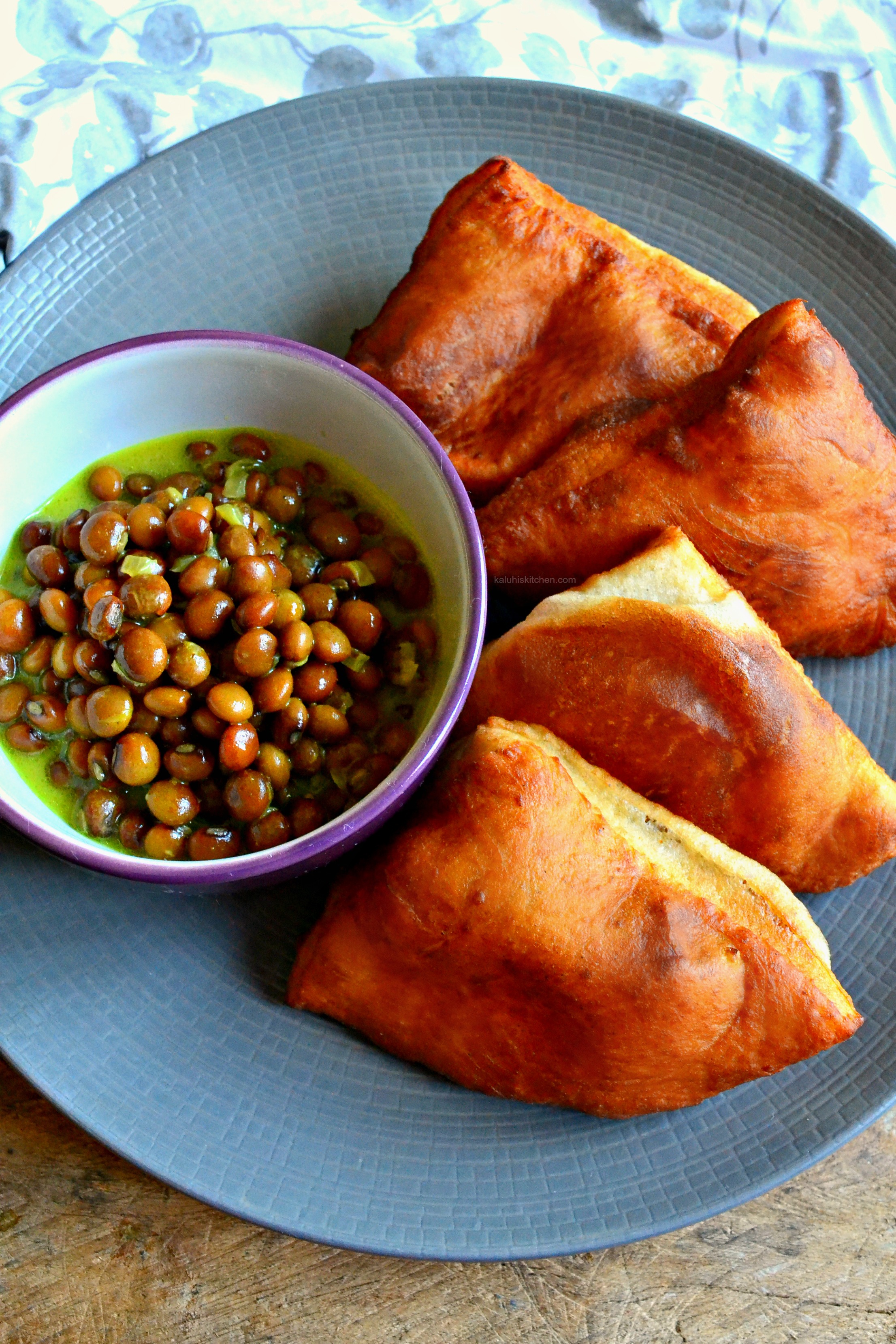 Having this made me reminice about the slow, relaxed, humid mornings of Lamu. Having mahamri every single morning was one of my highlights. And now that I can make my own right at home, this will be one of my favorite indulgence.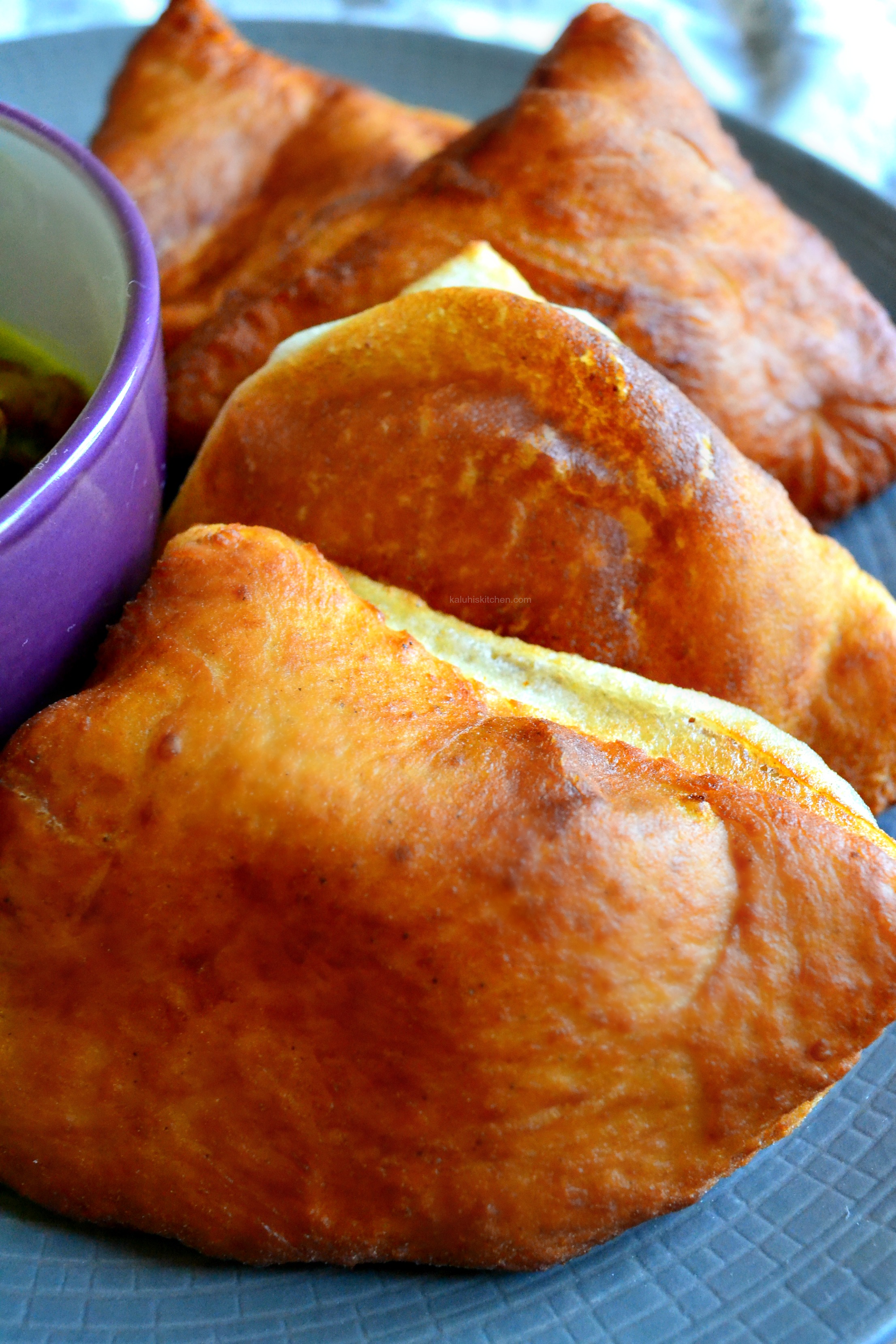 The soft sweet dough with the nutty flavor of the coconut perfectly complimented by the warm taste of freshly crushed cardamom is one of those things that will make any one of your mornings your best one yet! Now that you have the best recipe, along with do's and don'ts, you really have to give this a try!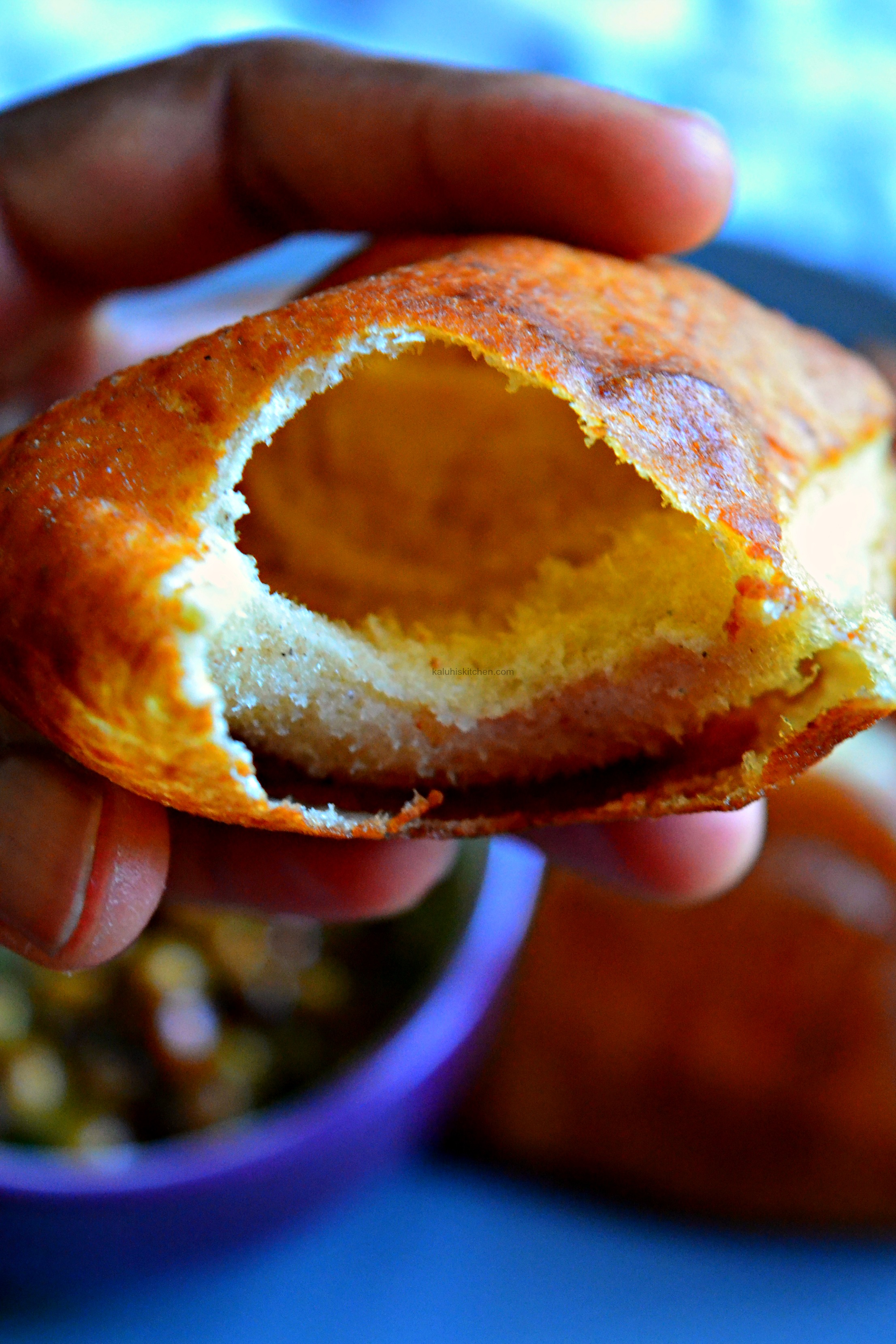 Cheers!
-K
---
Get your downloadable recipe here :))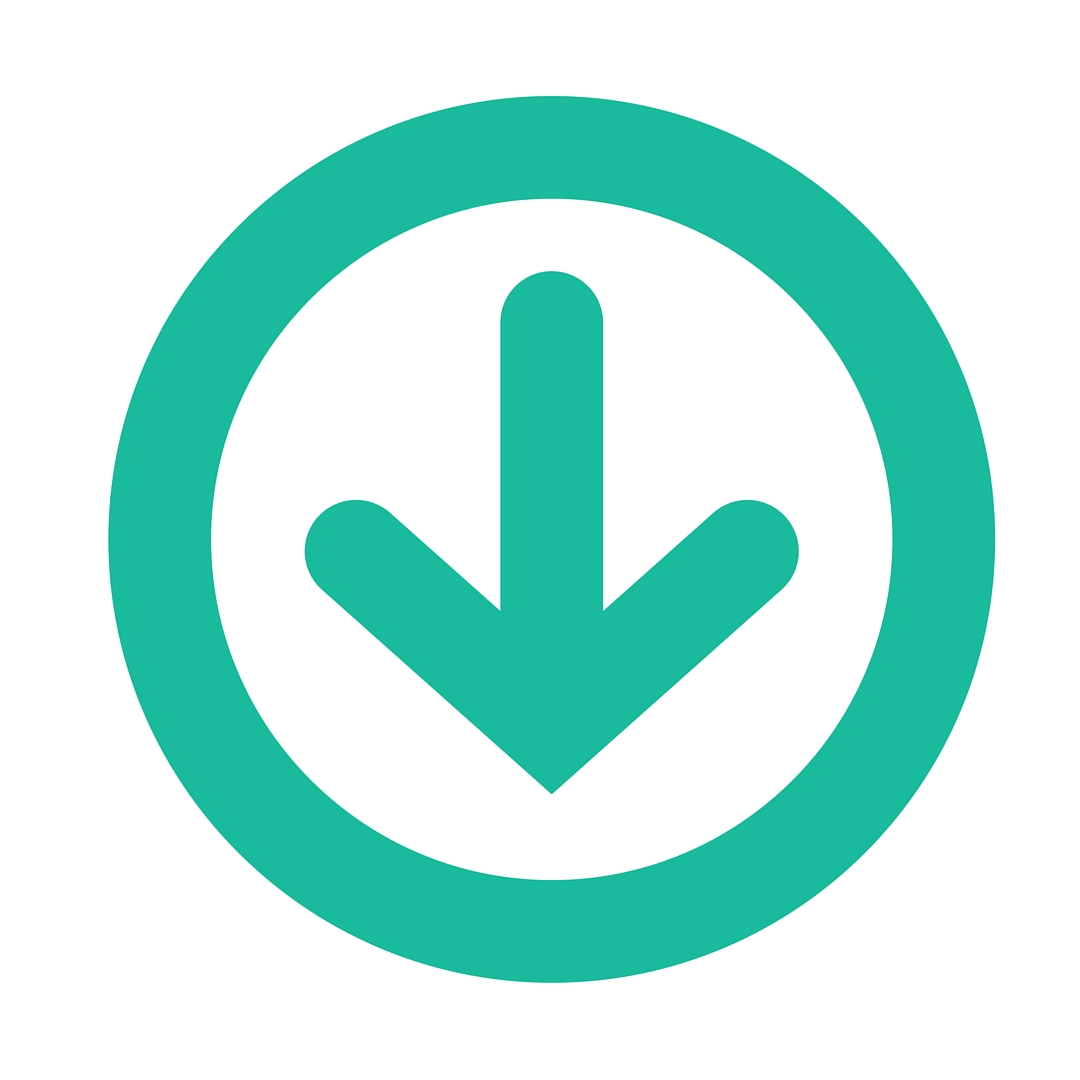 ---
All content and images are copyright protected by



Do not copy without expressly asking for permission or giving due credit