Nothing excites me more than having fantastic food with great company. My last week Thursday at Radisson Blu, Upper Hill Nairobi, was just that! Several food bloggers including myself and other media journalists had been invited for a media tasting and all I can say is that I was blown away by everything. We were asked to give our opinion about everything and this is what the review is all about. I would like to take you through what we had and I hope you make a visit there and experience everything for yourself. The rating of each dish is out of 5 stars, which i'd like to call K-stars, because this is a rating by me :DD. From all the questions and comments I received from my Instagram story on the afternoon I walked you through the tasting, I am sure this is something you will love <3.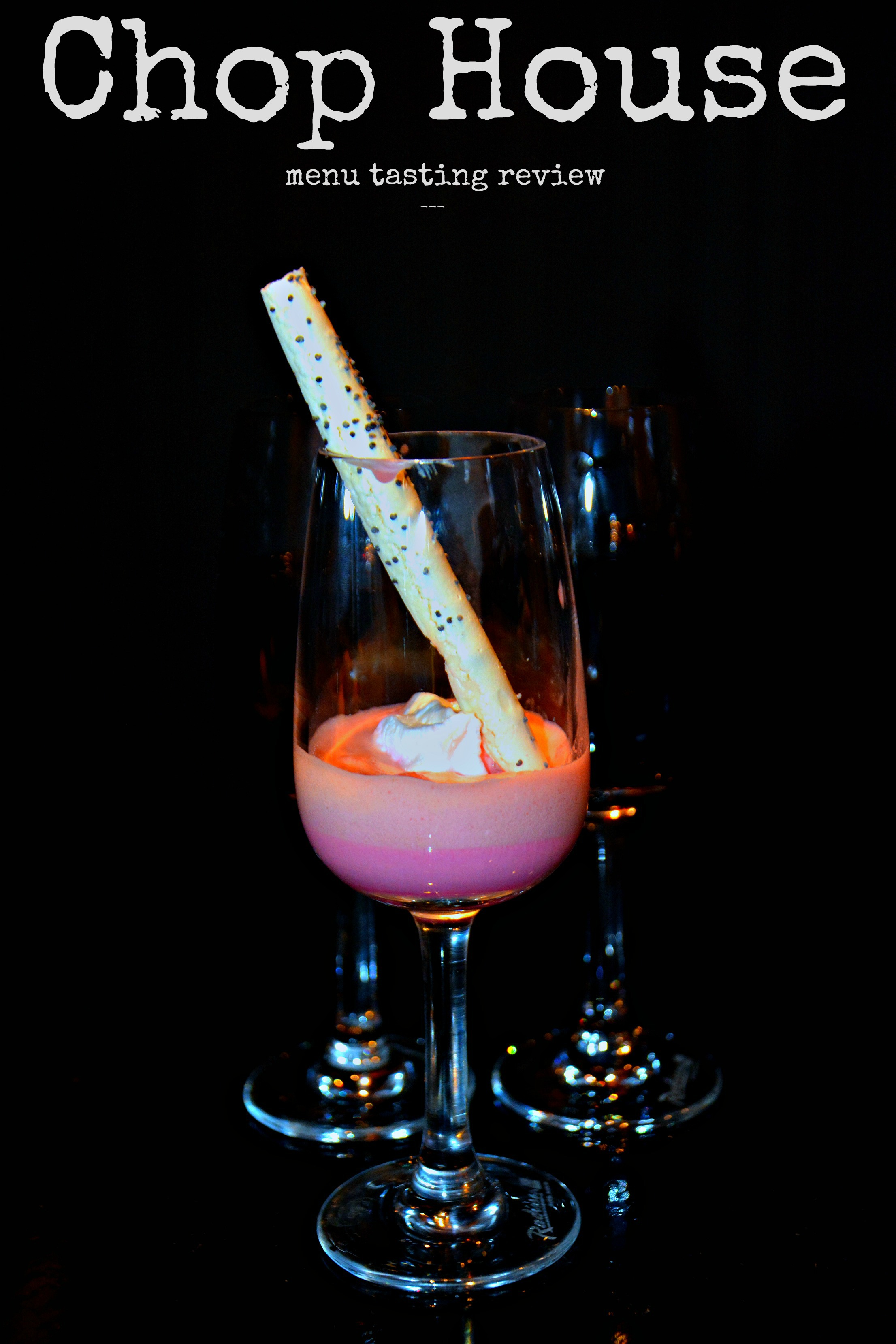 Restaurant Ambiance
Chop House is located right at the ground floor, on your left when you enter. It has a very modern clean, crisp feel, with most of its tones consisting of greys and blacks. It is very cosy, romantic even, especially at night when it is dark. It really is a place I would enjoy having a dinner date at or maybe even taking colleagues for a business meeting.
Service:
The staff at chop house are very very professional and warm. They are the kind of staff who make you feel at home and genuinely seek to make your visit memorable and comfortable. They check in from time to time to see how your meal is going and if you require anything but without being intrusive. You know how sometimes you visit a restaurant and the waiters check in on you every 3 minutes till you feel uncomfortable LOL? Chop house is not like that. Service is A1.
Price:
For the entire course, which we are about to get into in the next section, you would pay only KES. 5000, which to me is quite fair considering the standard of meals you shall be served, the number of courses and the calibre of the restaurant you will be dining in.
Food
Now, to what we are all here to read about, The food!!
Starters: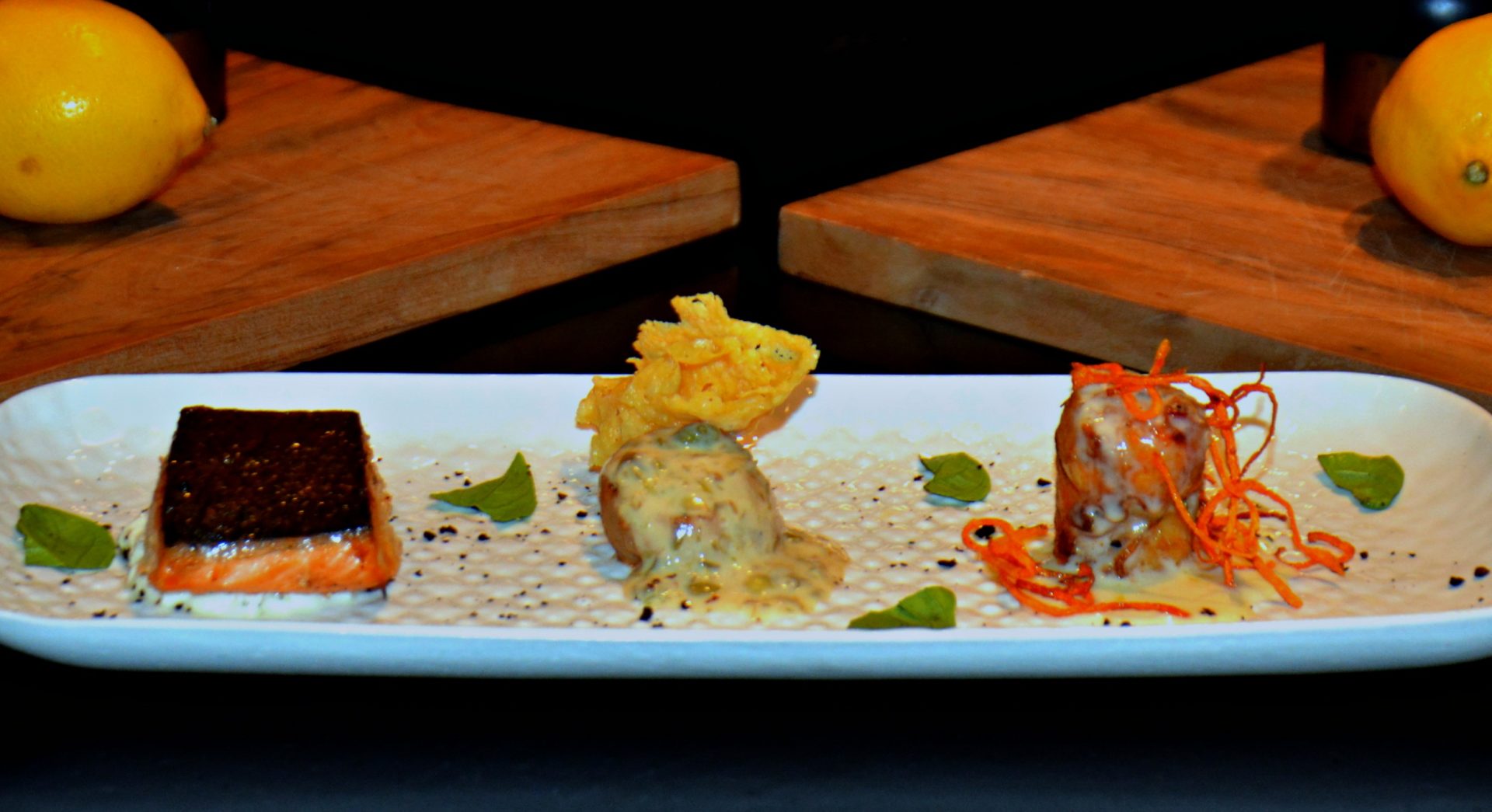 The first starter consisted of hot oak smoked salmon, blistered scallops with scallops with caper berry sauce and langoustine in parmesan and cointreau foam. The salmon was moist and yes you could taste the smokiness of the oak as the name of the dish indicates. The lemon and radish balm that was served with it perfectly complimented the smokey fish flavor. And as we know, lemon flavors and fish flavors are always a match made in heaven! I really really love my salmon as I told you in this post and it was to my delight that this love affair was reignited! The scallops were delicately sweet,tender and perfectly seared and went so so well with the caper berry sauce. I am very particular with how my scallops are cooked and I have say, this is one of the very best I have ever had. Everything simply complimented each other and this was my favorite dish to have during the entire tasting! We also had langoustine in parmesan and cointreau foam which is lobster dish, that went perfectly with the creaminess of the  parmesan foam and contrasted so well with the crunch of the roasted butternut.  Our starter was served with a chardonnay, which is my favorite white wine, and almost always compliments fish flavors. This was no exception. Our Casillero Del Diablo Chardonnay in particular went really really well with the oak smoked salmon.
Final verdict for the first starter is the full score of 5 K-stars. They hit the ball right out of the park with this one!

The second starter:
Our second starter was a very delicious beef wellington coated in a brioche crust served with crispy potatoes and a tarragon hollandaise dripping all over it together with a red wine beet root  sauce at its base. How delicious does this sound?! This starter in particular tuned in to all our senses: It looked so beautiful and the colors contrasted so well that we dis not even know how to eat it. The aroma was so very inviting. I loved how well the beetroot sauce infused with red wine went with the beef, again, a combination you can never go wrong with and incorporating beets was really ingenious! The beef was super tender and very very moist. The crispiness and crunch of the potatoes added an excellent textural component and went well with the hollandaise sauce. Everything blended well and the taste of the dish overall was explosive. My only dislike was the thickness of the brioche crust. I found it too heavy for the beef and a little overwhelming. Were it a little bit thinner, it would have been perfect for me. All in all, the plates were wiped clean by everyone on the table. And that is always a fantastic sign :))
The K rating for this is 4.5

To clear our pallete:
We had a small serving of a raspberry and ginger sherbet with gin and tonic foam. The reason we needed to clear our pallete is so that the flavors of the previous dish,the beef wellington, do not mix with those of the next beef dish so that we enjoyed it to the max. One of the key ingredients that were listed, ginger, was however not detected in the sherbet. It had some dill though and that provided some fresh balance from the sweetness of the raspberry. However, I think a more assertive ginger taste would do a much better job complimenting the sweet raspberry and clearing our pallete.
My rating:

Main: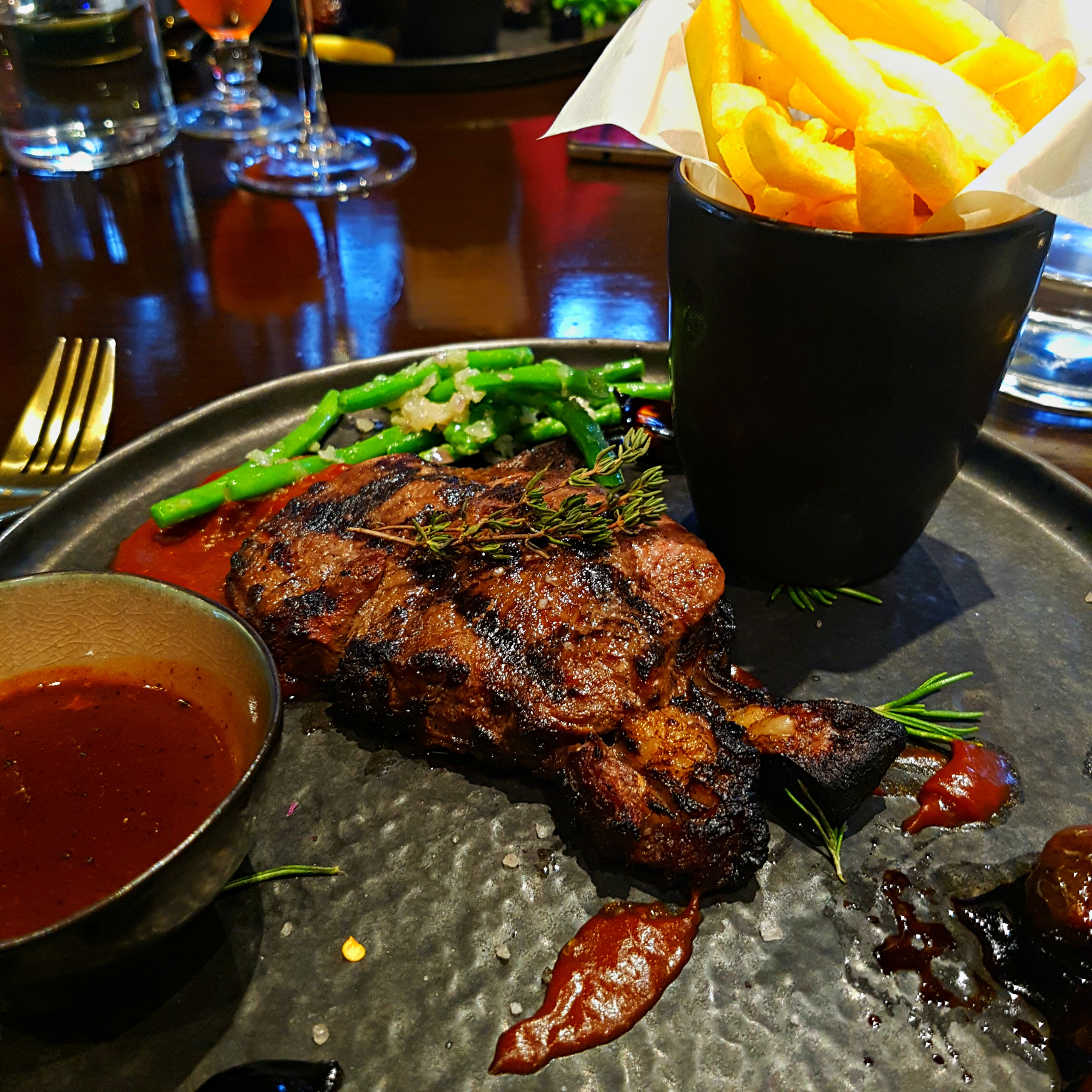 This was named "Art of the Josper". So fancy, I know! *sips wine and flips braids* This consisted of a charred New York sirloin steak, with a homemade devils sauce, some garlicky green beans and a very generous serving of fries. This looks like a small serving, but it is actually very filling especially considering the starters that came before this. The flavors of the steak were spot on! It was cooked medium rare, hence it was very juicy. The mild spice seasoning together with the fresh thyme and rosemary sprigs that were served with the steak were perfect with the meat. Ironically, the steak was more on the tough and chewy side, and I feel to enjoy your steak to the max, you do not need to spend most of the time chewing with so much effort. For this dish, the devils sauce was said to have a sweet and spicy flavor, but my palate took up only spicy notes and no sweet. A sweet-spicy flavor would have tied everything together so well. My favorite thing on the plate, to my surprise, were the garlicky French beans. They were so crunchy, cooked really simply but the flavors really worked! The freshness they brought to the dish was very much welcome. This was served with Kumala Pinotage Red Wine, another perfect food-drink pairing.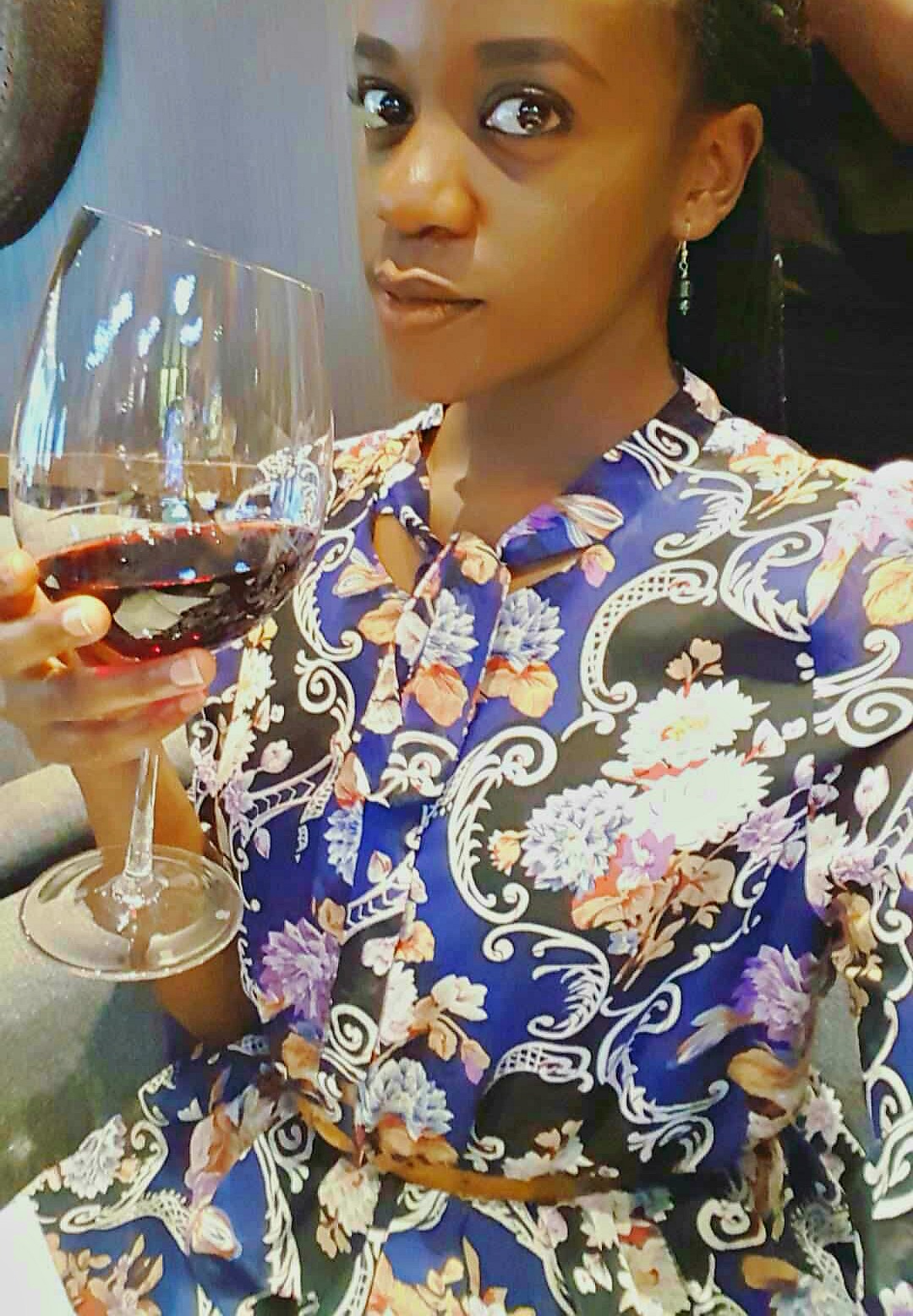 My verdict for the entree: 4 K-stars

Dessert:
We had a chocolate fondant cake with burnt orange ice cream and a butter scotch sauce. How delicious does that sound?!! I usually am not a chocolate cake person as I find most of them a bit too rich, however this one was moderately sweet and you could still appreciate the taste and warmth of the chocolate which I loved. On its own, the burn orange ice cream was cloyingly sweet and for me, the orange notes, which I was dying to taste not as strong or as prominent as I would have loved them to be. It would be my perfect ice cream were the sugar a little less and the tang of the orange more prominent. Sweetness of desserts is usually perfectly balanced out with tang of citrus fruits and I feel the ice cream needed the orange note to really come out. However, when you have some of the ice cream and some of the cake in one bite, everything balanced out. That is because the very very sweet ice cream is tempered by the moderately sweet chocolate cake. And you know chocolate and orange flavors go so well together. The butterscotch sauce was nice and creamy but again, a bit too sweet for me. I would like to point out that I do not have much of a sweet tooth. But those who love dessert more than life itself (LOL) licked clean their plates and enjoyed each bite.
K stars:

***
I rarely eat out, but this is one of the restaurants I would recommend to anyone! It is one of two restaurants in Nairobi that I would visit over and over and over again. Be it for date night, or a business meeting or some solo-meal time, Chop House will ignite all your senses!
OVERALL K-RATING:

---
All content and images are copyright protected by



and belong to Kaluhi's Kitchen unless otherwise stated

---