December holidays are in full force and many Kenyans are making their way down to the coast. Besides the amazing weather, the  picturesque beaches, the hospitable people, rich history and the electric atmosphere, people also travel down to the coast to sample some of the hearty food of the coastal people. They really tale food and its preparation really seriously, which is something I personally admire because eating, in my opinion should be an experience.
One of the foods associated with the Kenyan coast is Viazi Karai. It is sold in little kiosks all over our coastal towns and by hotels too. I decided to add my own twist to the traditional recipe and added several more ingredients which made this already delectable meal even more spectacular.
Today, sample my Tumeric and Garlic Viazi Karai.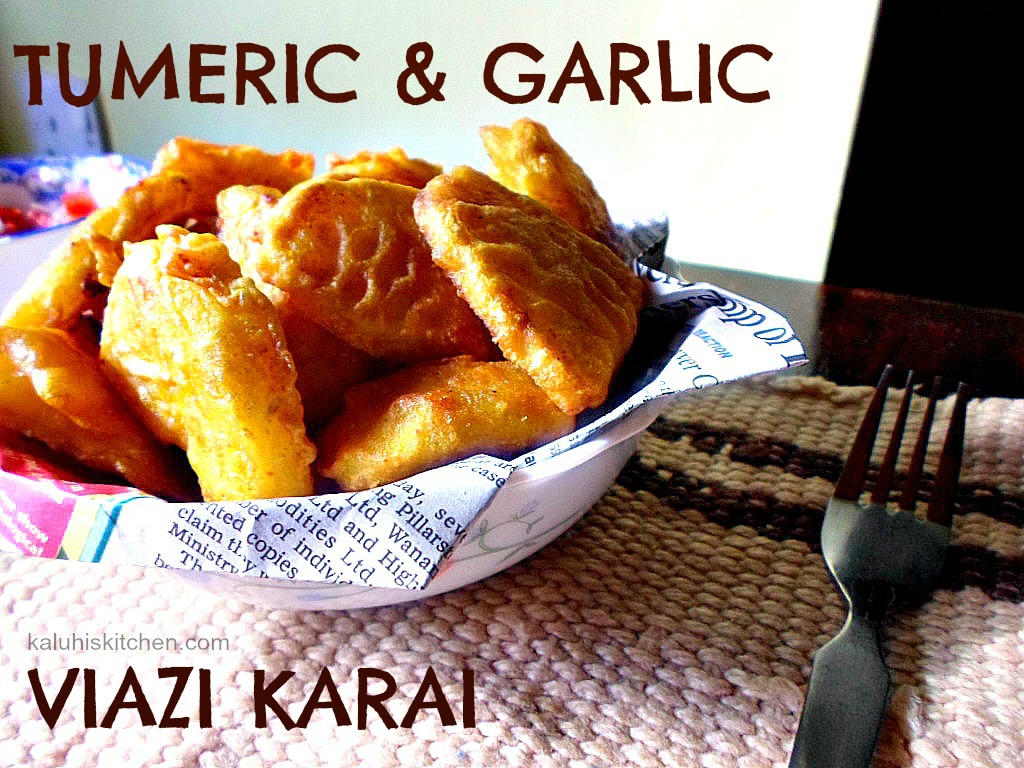 Ingredients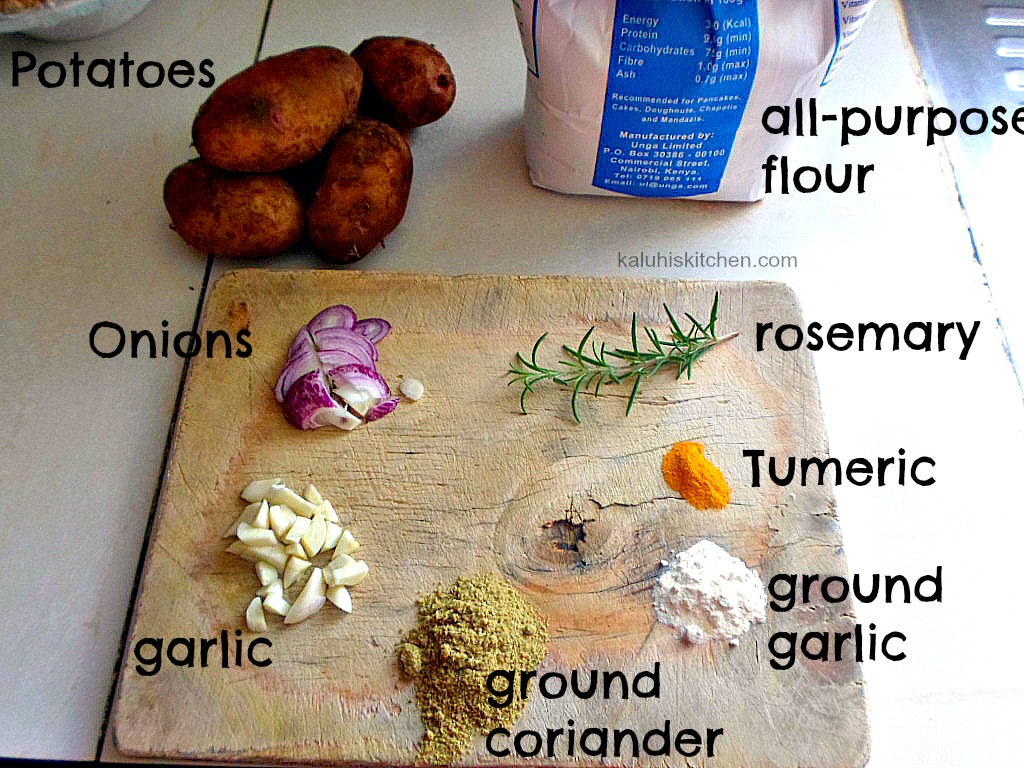 5 potatoes
2 heaped tablespoons of all purpose flour
1 small onion
3 cloves of garlic
Fresh rosemary
1 tablespoon of ground cumin
1 teaspoon of turmeric powder
1 teaspoon of garlic powder
Salt to taste
Oil for frying
Method
Peel your potatoes and put them in your sufuria. Put some cold water to facilitate the boiling and add the garlic cloves, rosemary and onion and let these boil together with the potatoes.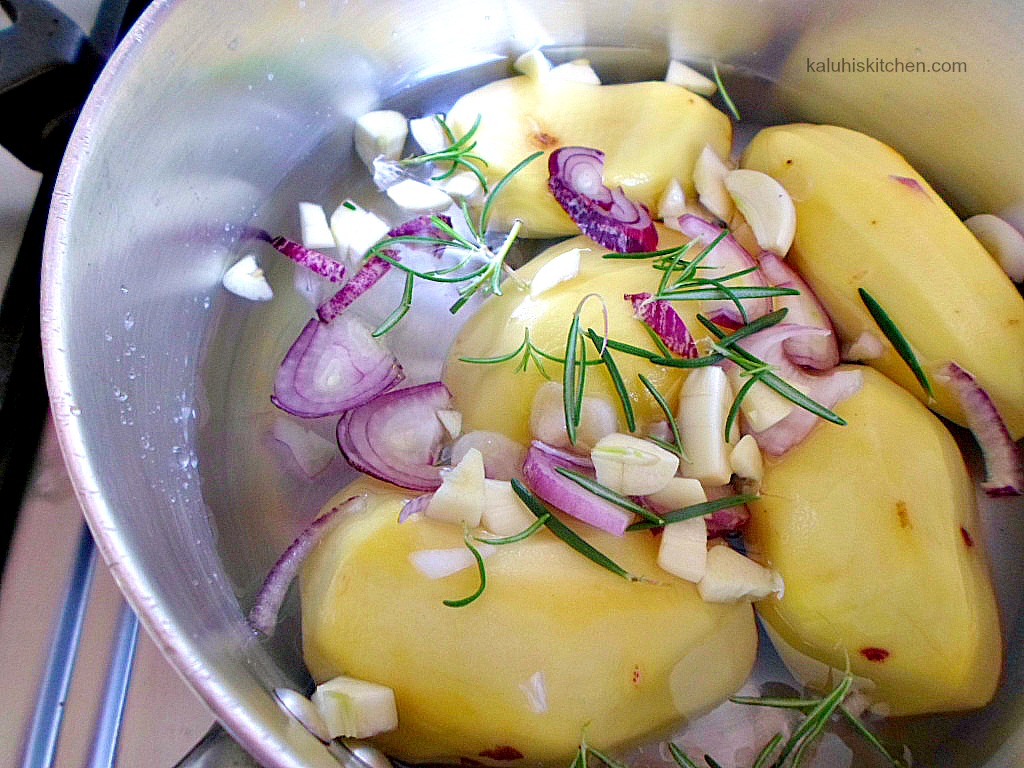 Boil your potatoes until they are almost ready. Do not let them become totally soft as they will crumble when you cut through them.
As you await for your potatoes to boil, prepare your batter. In a small bowl or cup mix your flour, ground cumin, ground garlic and turmeric together with some water. Ensure that it attains the consistency of thick yoghurt. Normally, the golden yellow color of viazi karai is gotten by using food color, however i decided to use something organic for the color and turmeric was befitting for this.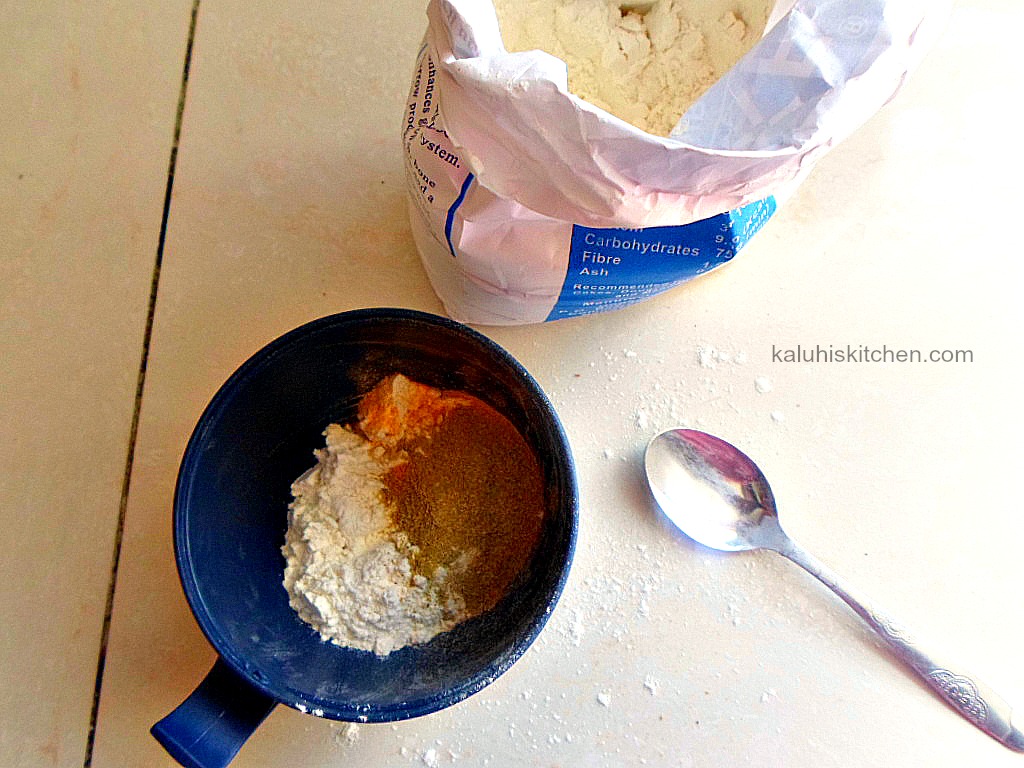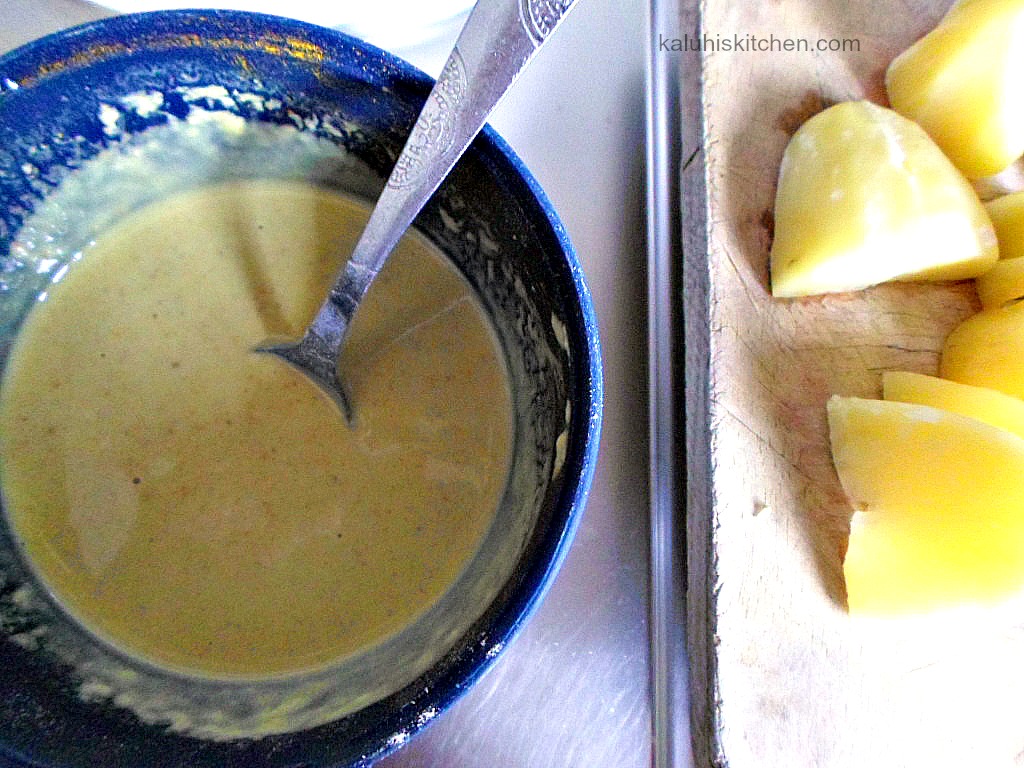 Remove your potatoes from the boiling water and slice them, discard the boiled onion, garlic and rosemary.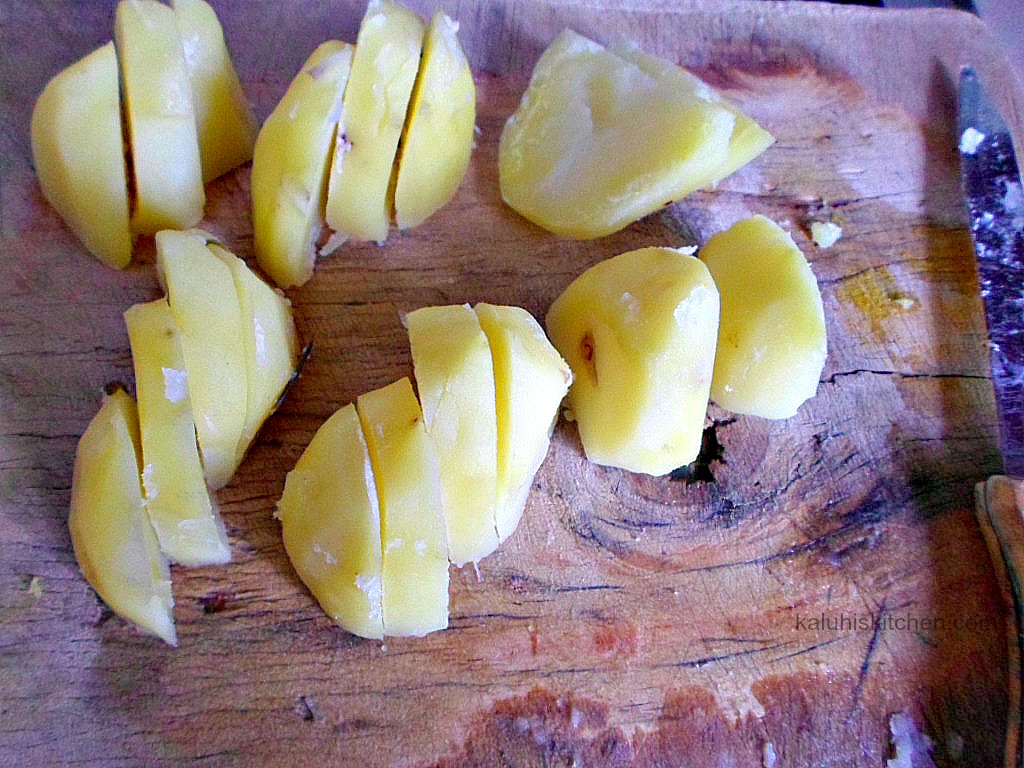 Dip your slices in the garlic batter and then fry them until they are golden in color.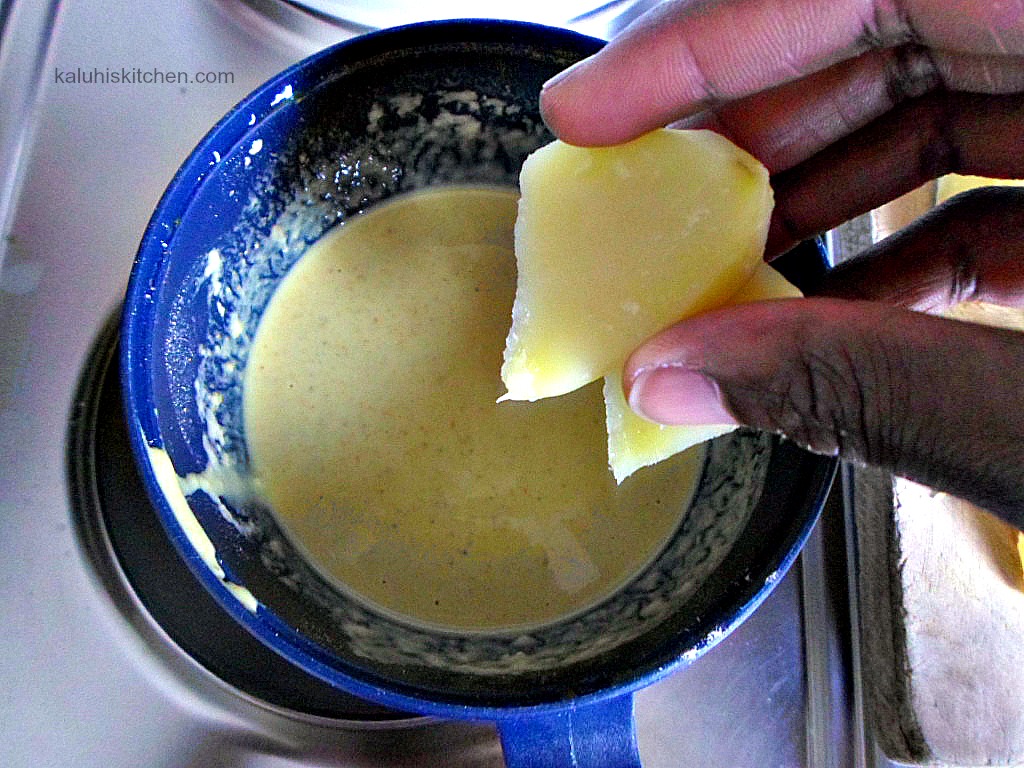 Remove from the heat, allow the excess oil to drain then serve hot.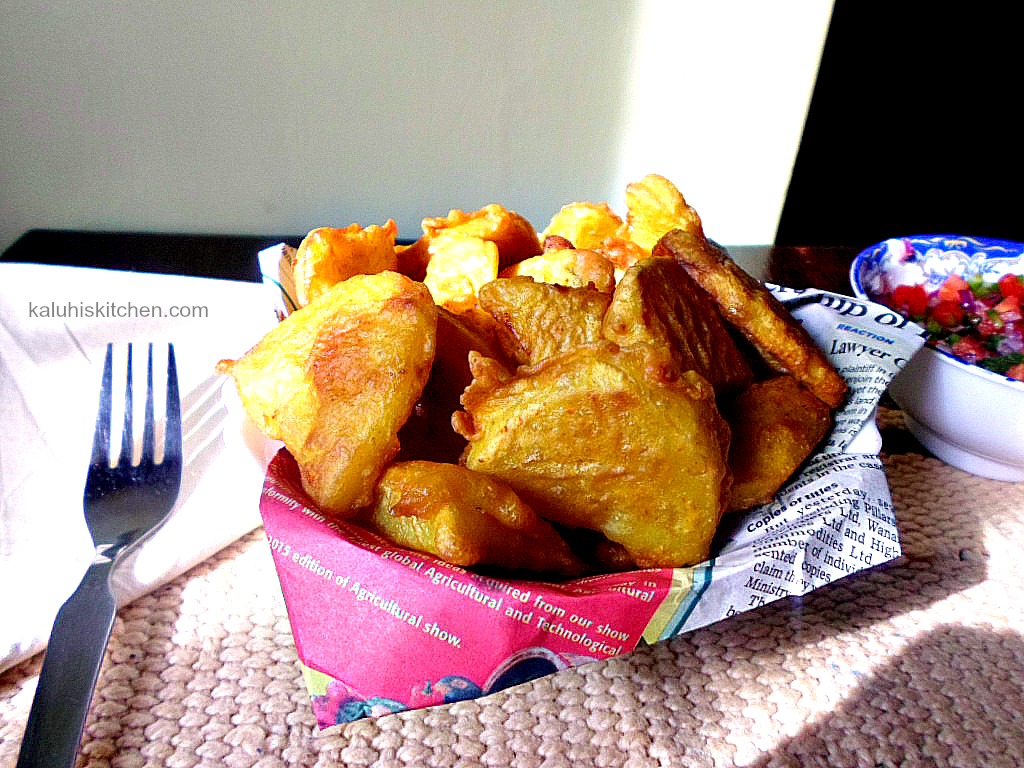 Serve with  any meat stew,gravy, chilled tatziki dip like the one we made here, sweet and sour sauce that we also made here, kachumbari or on their own. I had mine with kachumbari.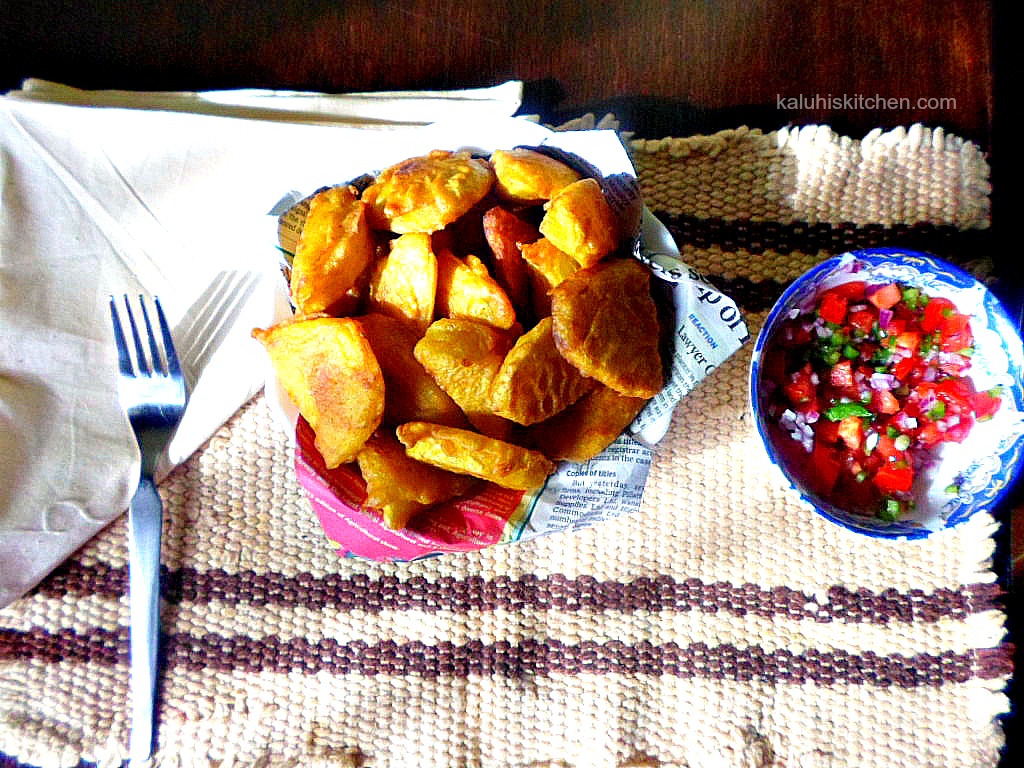 This is a must try for every one 🙂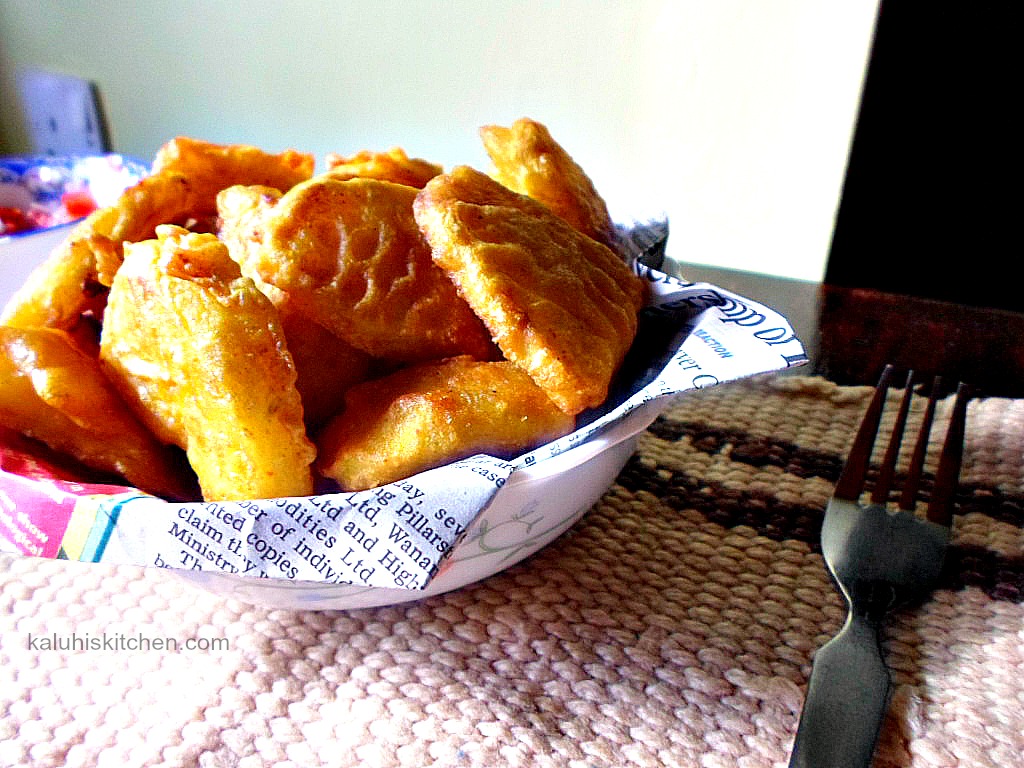 Till our next culinary adventure
-K
---
Download this recipe and give it a try.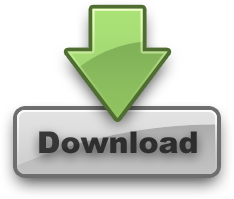 ---
All content and images are copyright protected by



Do not copy in part or whole without giving due credit.