After a week of unusual January Rains, the sun is finally out. It is now spectacularly sunny and brilliant in true January fashion. This calls for perfectly chilled drinks that are equally brilliant to cool us down in the midst of this brutal heat. For me, a mocktail is always the answer!
This was inspired by the mocktail bae and I had while we were at Ocean Basket. I tried creating my own, and the flavors were soft and mild yet wildly refreshing.I used fruits that are in season :plum and orange (I am giving mangoes a break :D) Lets soak up the sun and enjoy the best mocktails there are!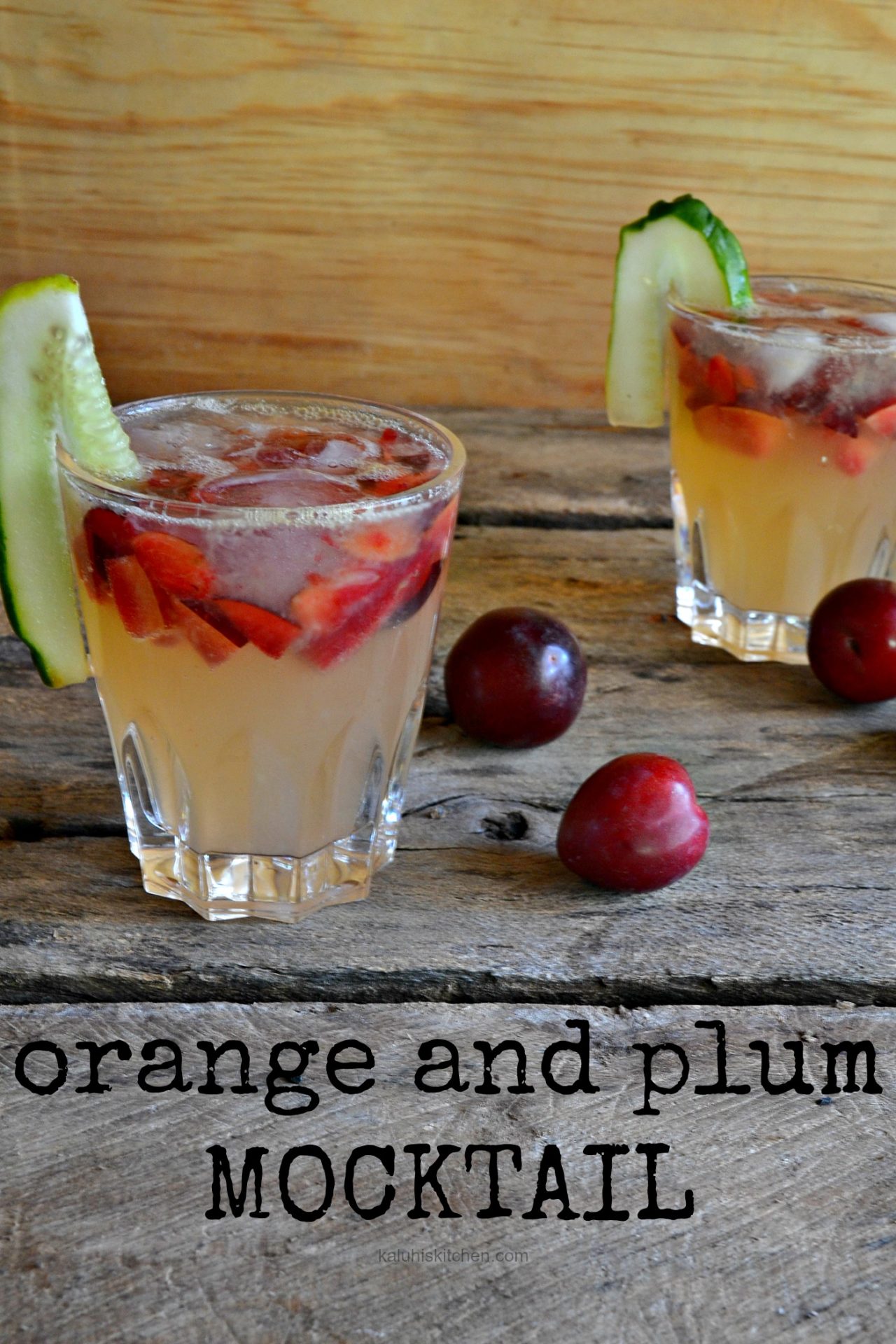 MAKE TIME: 8 MINUTES                                                                    SERVES:2
Ingredients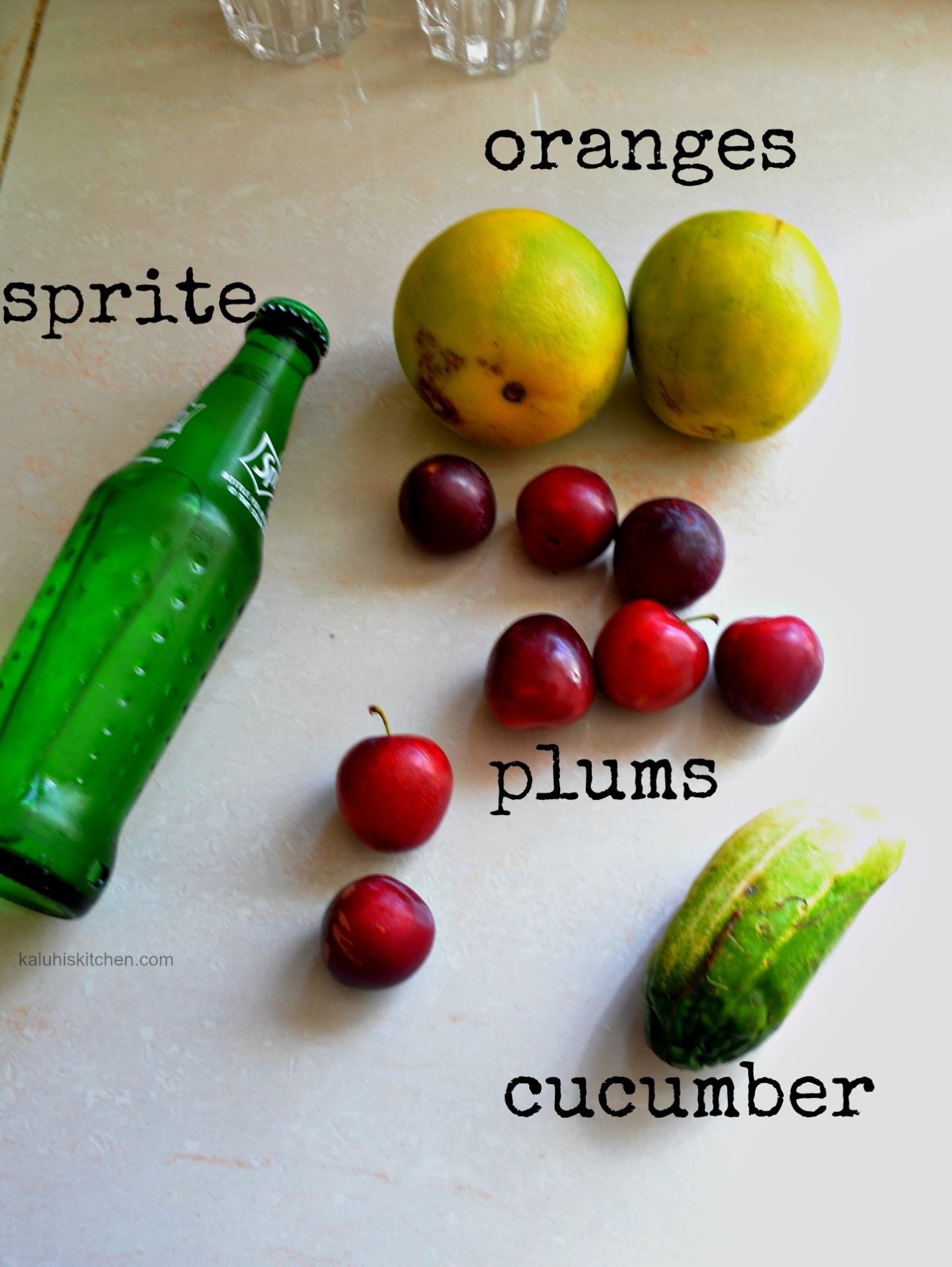 A handful of plums
2 oranges, juiced
1/4 thumbsized grated ginger root
1 bottle of sprite
Cucumber for garnish
Method
Half your oranges and juice them. Sieve it and pour this juice into a jug. Add your sprite and the grated ginger.
***
You can use bought orange juice. I used fresh juice simply because I did not want any more sugar in my mocktail. Also, the ginger should be very very little. Do not over do it as it will overpower everything.
***
Slice your plums and throw them into the jug along with everything else. Allow this to sit for an hour so that all the flavors meld. Once you are ready to serve, throw in your serve and garnish with your cucumber. And since it is January, throw in some ice!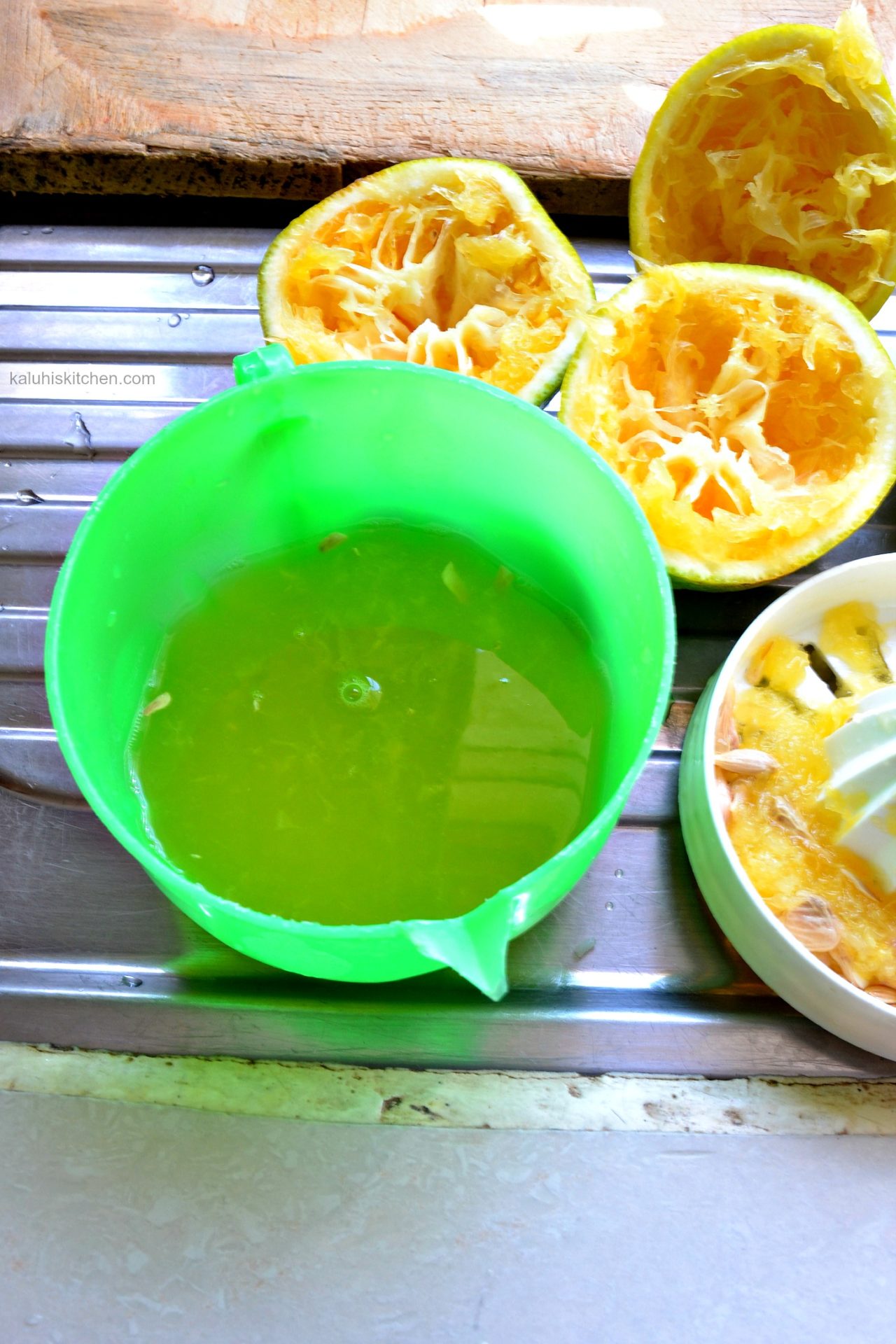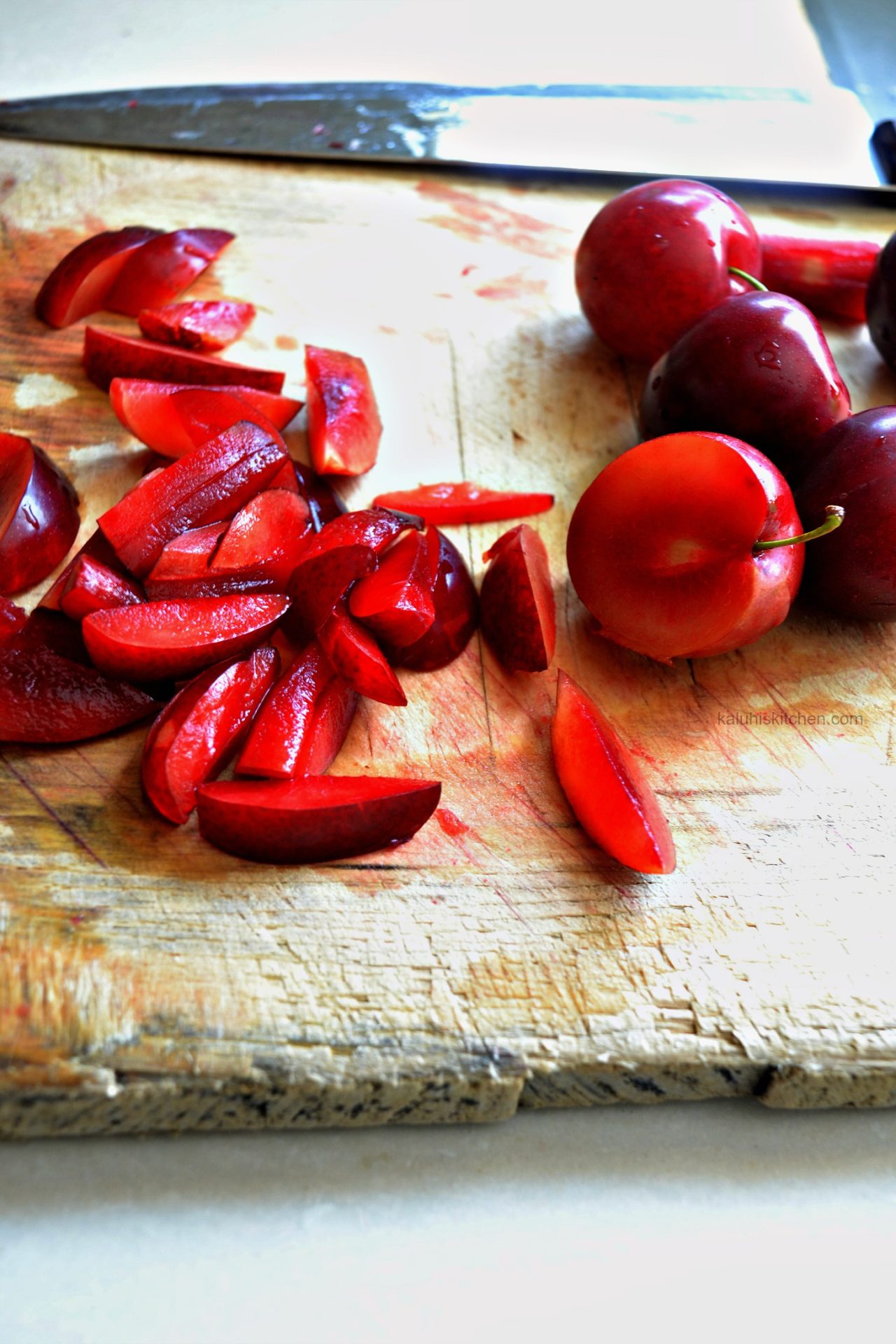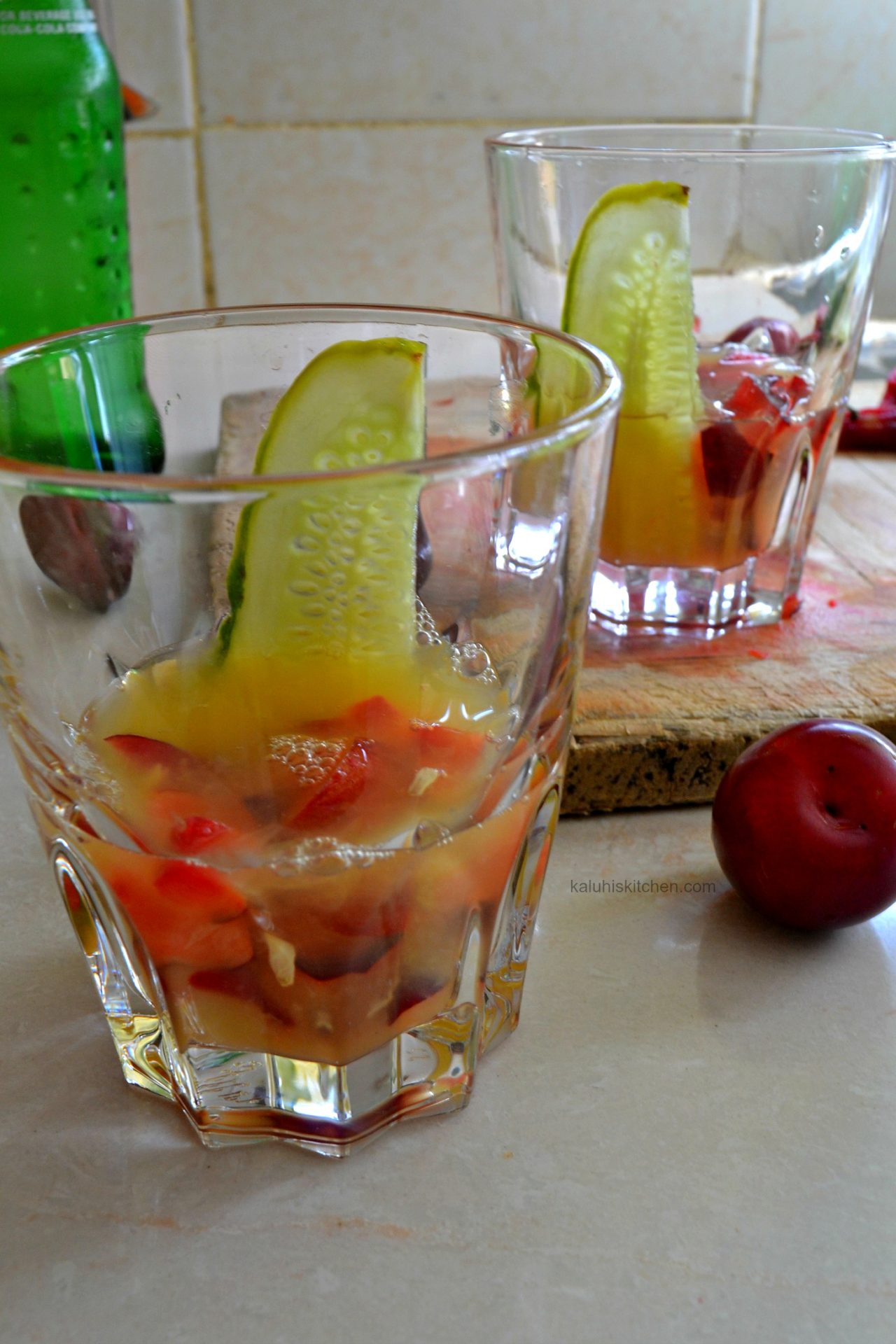 This orange and plum mocktail was a bit too easy! And we love easy, especially when it is delicious and refreshing. Just like  smoothie bowls, mocktails are open to so much experimentation and you can try out so many other different flavor combinations according to your taste. Do not shy away from trying something new!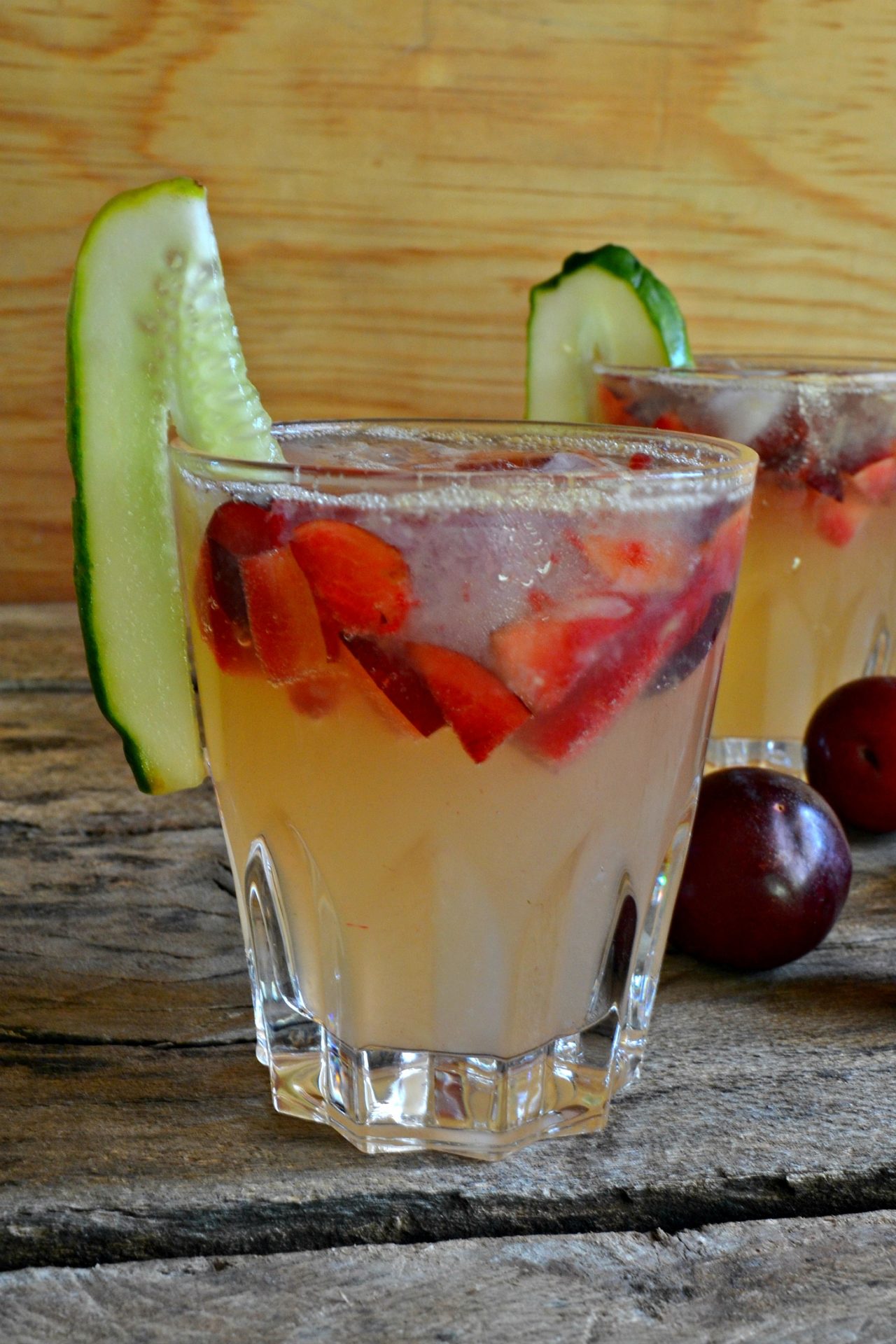 If you please, you can add some vodka and transform this into an orange and plum cocktail. Because why not!
Stay Hydrated!
-K
---
Get the recipe here: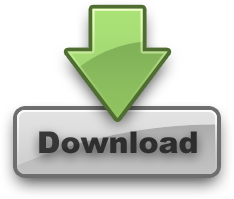 ---
All content and images are copyright protected by



Do not copy in part or whole without giving due credit.