I love mangoes. I feel like I have spent the past two months saying this. But can you really blame me. It turns out than many of you also share my love for mangoes as indicated in this Instagram post. I try have them after all three meals whenever I can and incorporate them in meals too. And for me, there is no other way than channeling the sweetness of this beautiful fruit than in a smoothie bowl.
One of my Instagram (@lizbettynally) followers requested for a smoothie. I had been toying around with this idea and I decided to finally give it a go. My youngest sister, Musimbi, had this and she loved it so much she wanted to have it every day as a post-work out meal. Trust me, it looks as good as it tastes.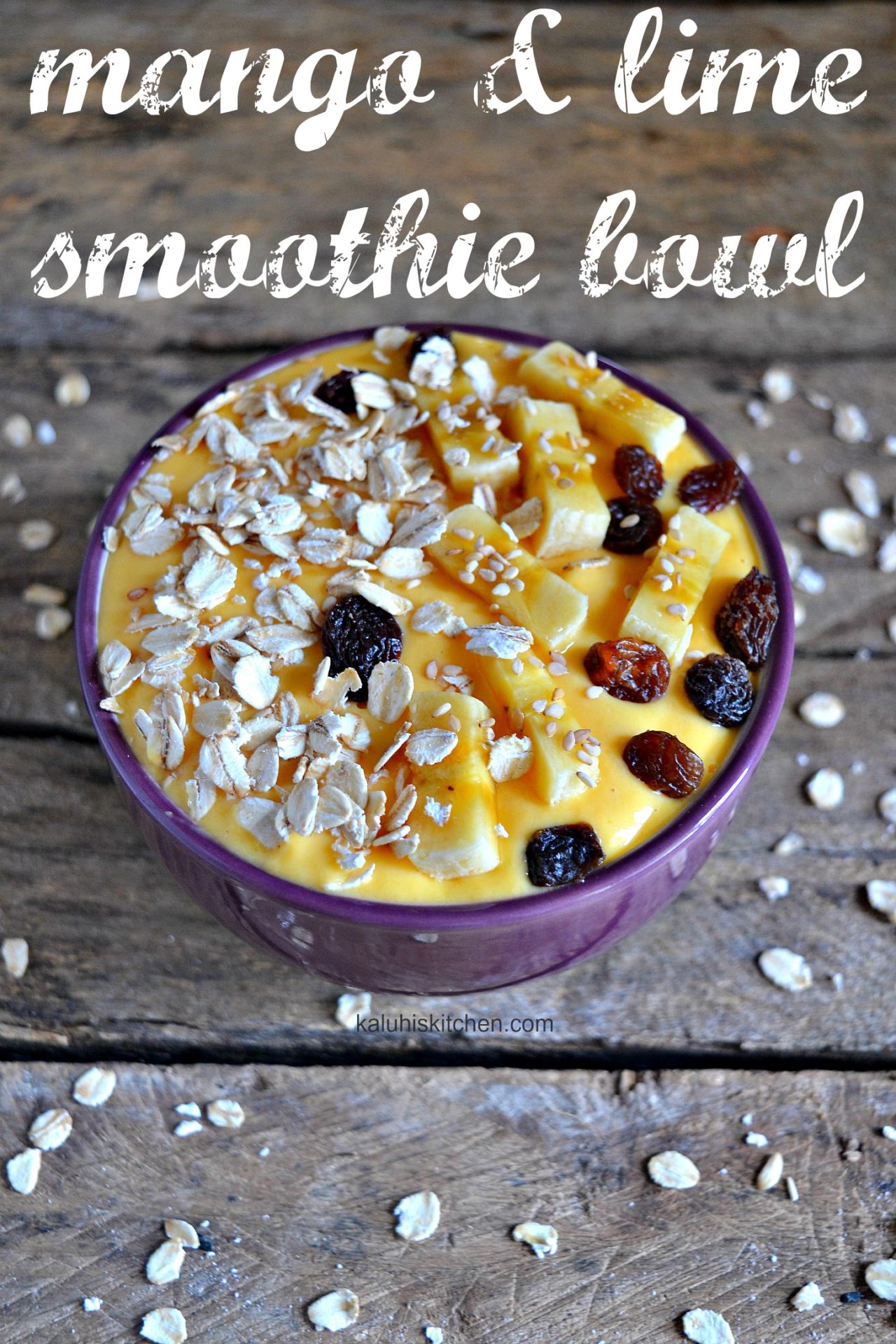 COOK TIME: 20 MINUTES                                       Makes:2
Ingredients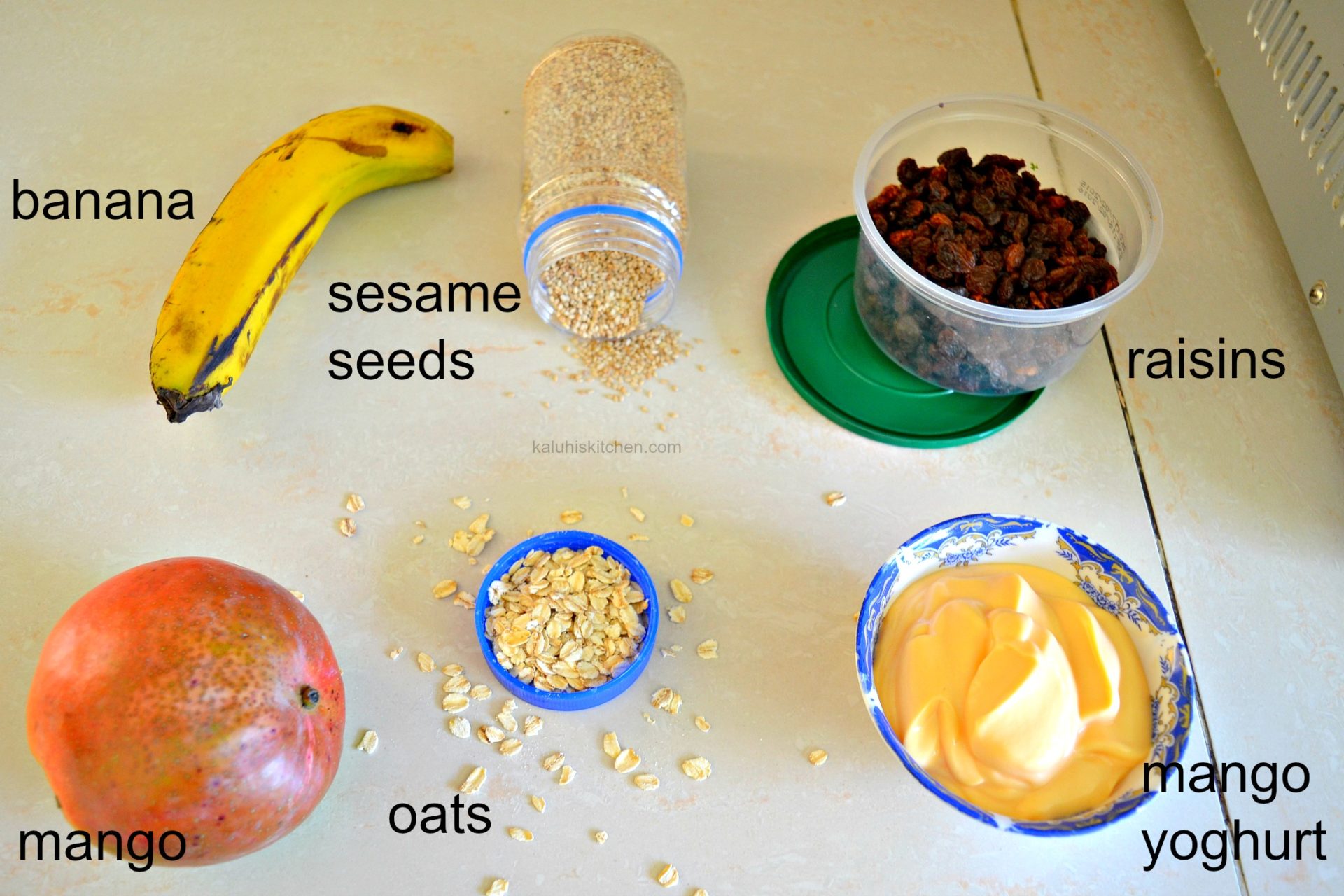 1 large ripe mango
1 lime, squeezed
Mango  yoghurt ( or plain yoghurt)
1 teaspoon of Sesame seeds
1/4 cup of milk
1 tablespoon of Oats
1/2 a Banana, sliced
Raisins
Method
Dice your mango and throw this into the blender together with the milk, yoghurt and freshly squeezed lime juice. I used mango yoghurt because that was what was available at home. If you want to make a mango smoothie bowl, you can should ideally mango/plain/vanilla yoghurt to get the right resultant taste. However if you want to use any other fruit, I highly recommend just plain yoghut since it picks the fruit flavors well without overpowering them.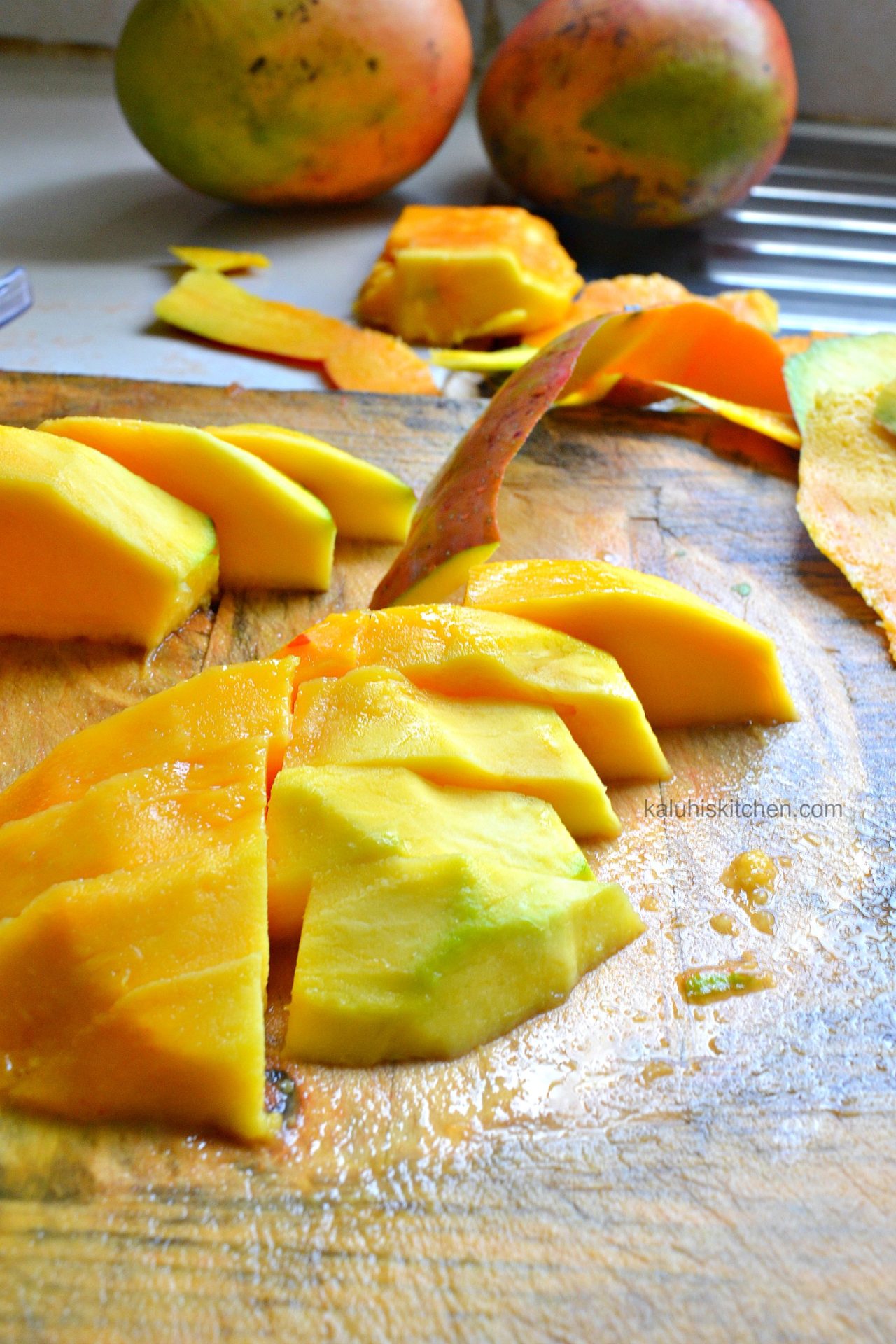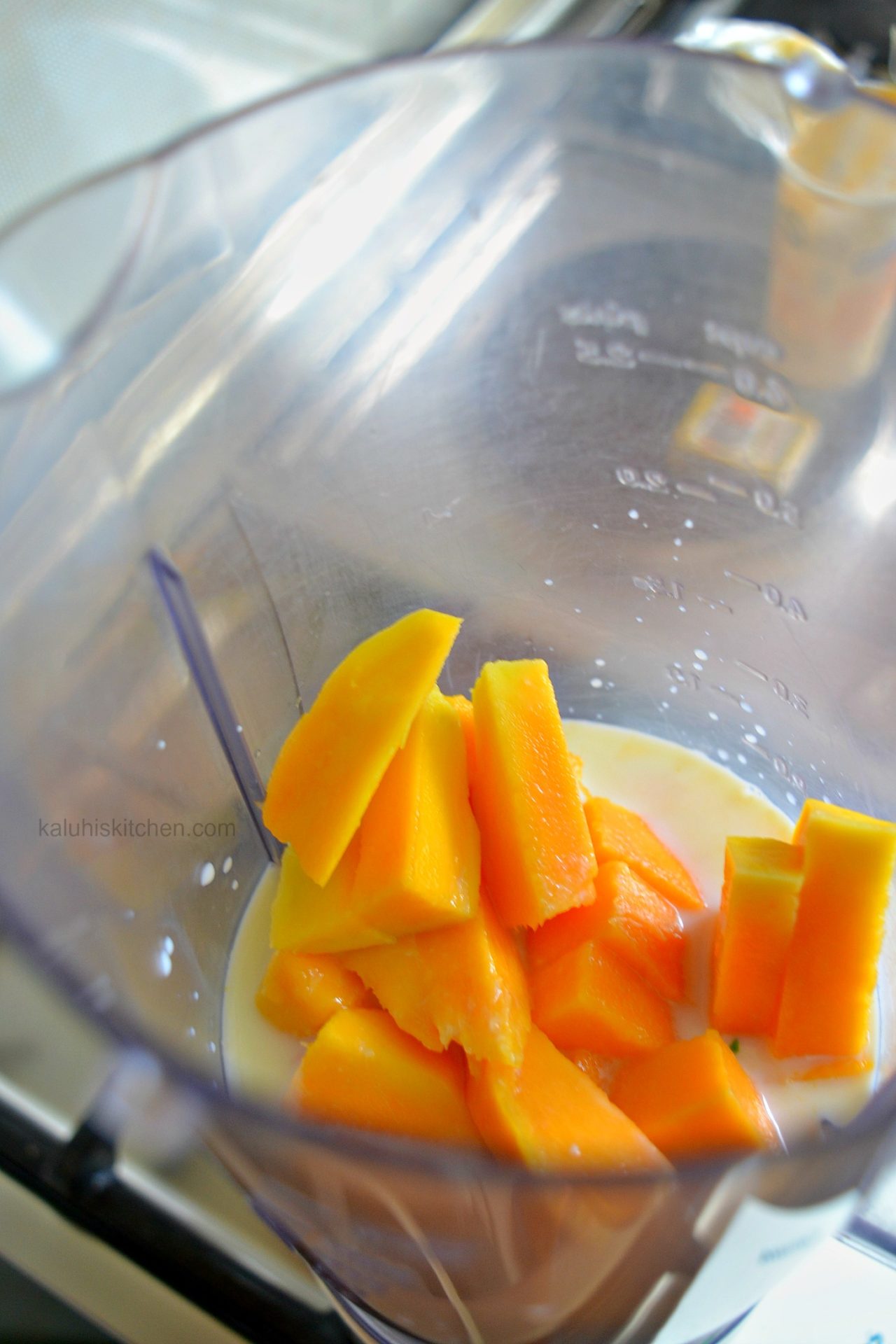 Blend until smooth. I added some milk to make it a lot more viscous. You can reduce the amount of milk or totally eliminate it if you want your smoothie bowl super thick. Also, if you prefer now to have your smoothie in a bowl, but in a glass or bottle, make it lighter by adding more milk.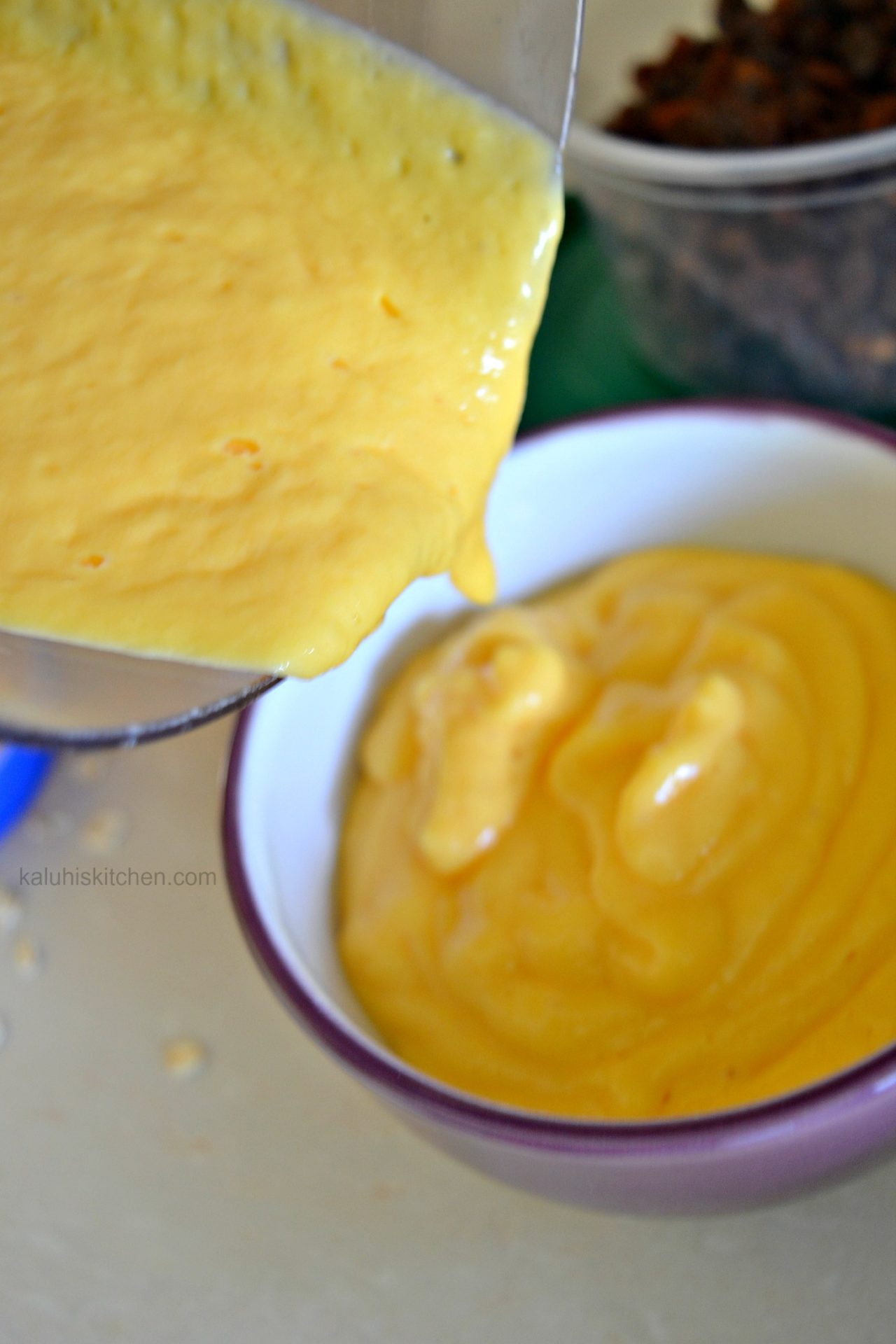 Ladle this in a bowl and garnish with your banana, raisins, oats and sesame seeds. I personally do not like bananas in my smoothies because I feel once you add a banana, that is all you will taste despite incorporating other fruits. I therefore decided to have it as a garnish and enjoy its taste without having it take over. But remember, this is not written in stone. If you like your smoothies with bananas, do you!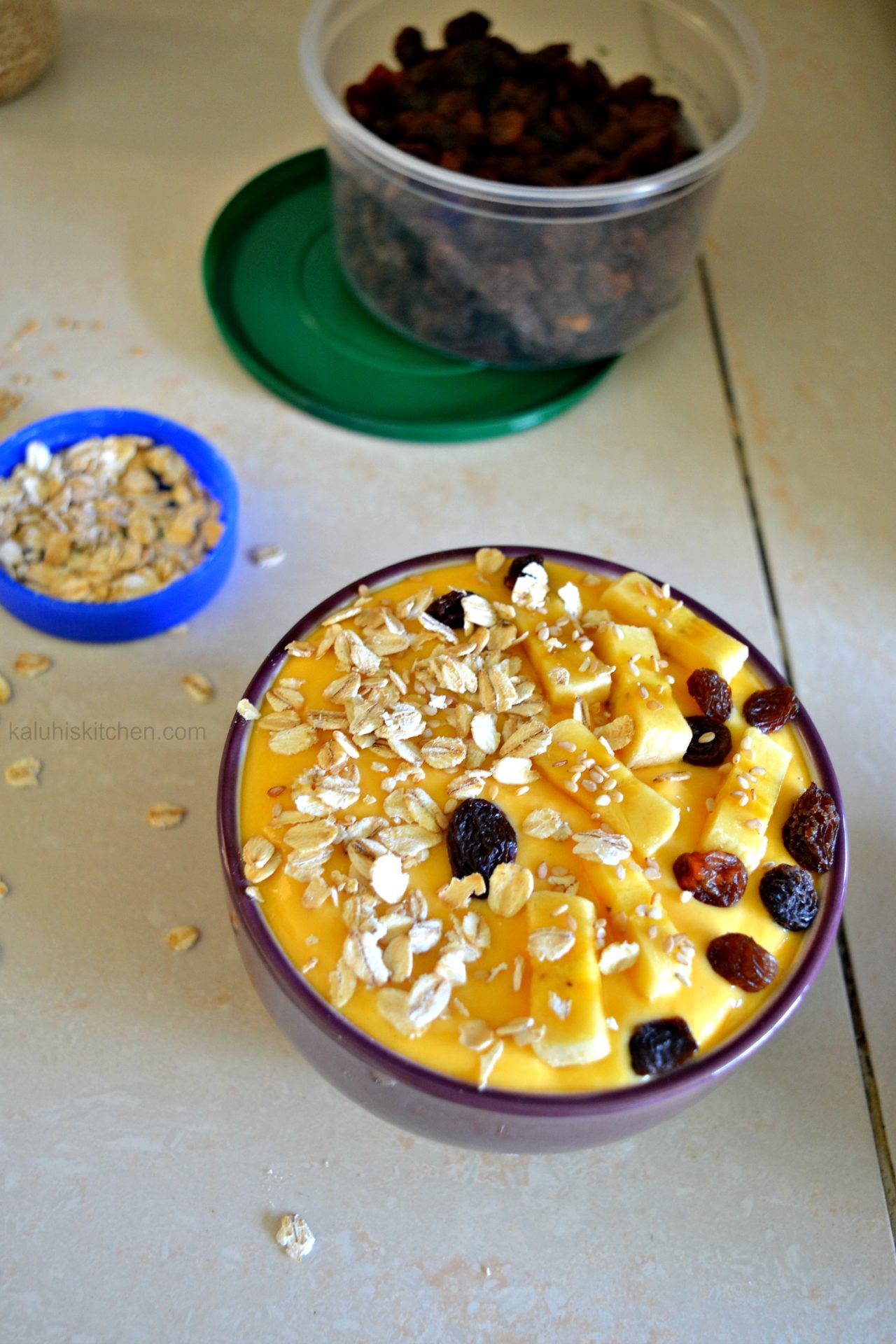 How delicious does that look? It is so easy to make, yet so healthy and so filling. WIN!
For a smoothie bowl, anything goes. Anything! You want banana+raisins+plum+strawberries? Do it. Maybe you prefer papaya+mango+flax seeds+ dates+ blueberries? Try it! Any combination goes. And because fruits are used, they almost always compliment each other's flavor whatever combination you choose.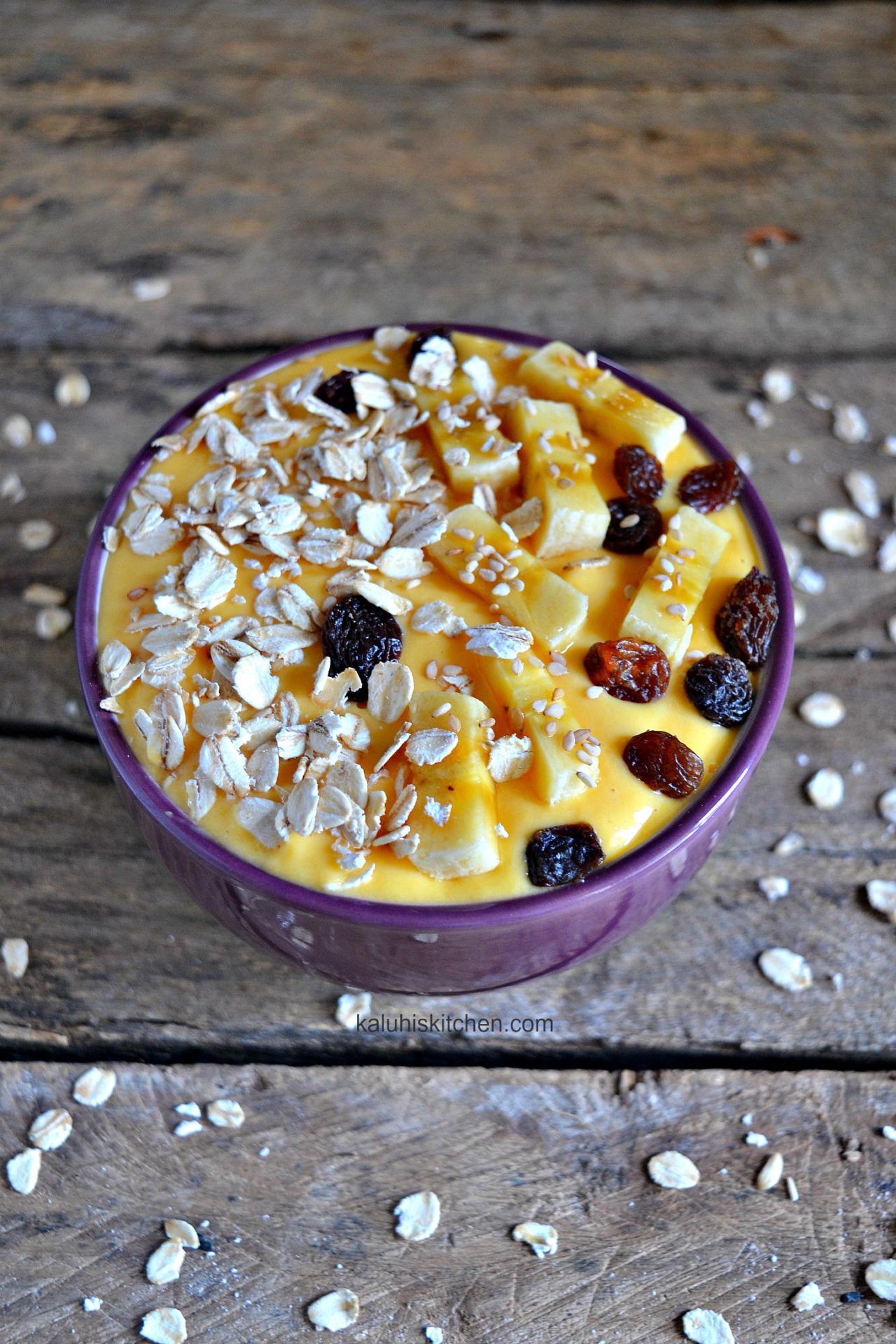 To make your smoothie bowls more wholesome, not only add diced fruit, but also variety of whole seeds which have infinite health benefits. You can add flax seeds, chia seeds, sesame seeds, sunflower seeds etc. This is perfect for breakfast or as a healthy snack.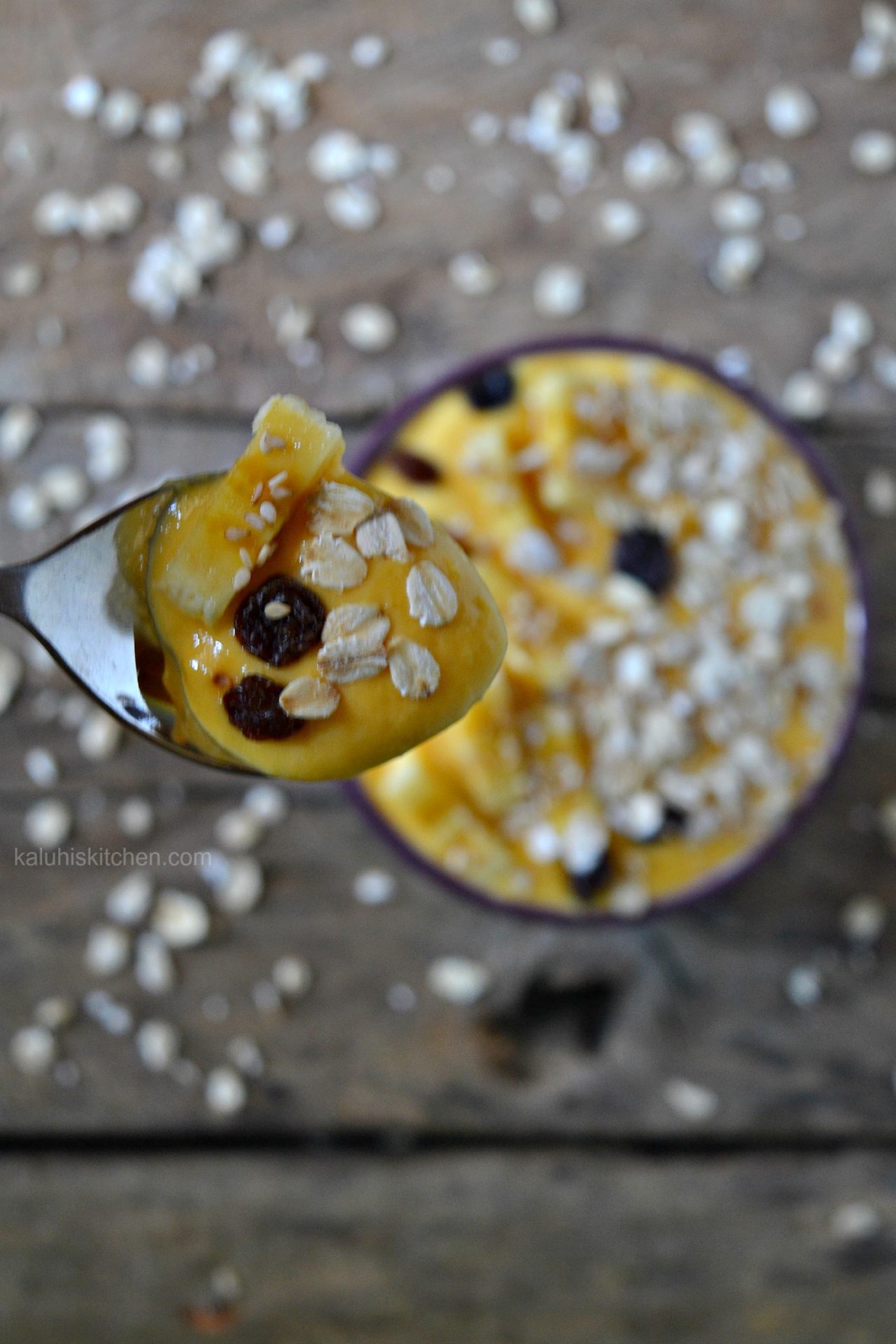 Dedicate your weekend to this awesome bowl of goodness.
Happy Friday!
-K
---
Download the full recipe here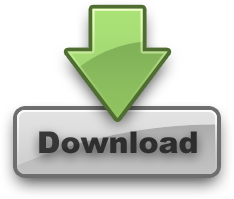 ---
All content and images are copyright protected by



Do not copy in part or whole without giving due credit.