When Ocean Basket began their operations in our beautiful country, I was beyond excited to know that sea food has been brought closer to us by a brand that prides itself in quality. Living in an inland city has us deprived from the goodness of seafood so I felt Ocean Basket establishing itself in Nairobi was a gift to us.
I decided to visit Ocean Basket with my man because I knew we would have a good time, satisfy his huge appetite in the process get to sample one of the best eateries in town. The world decided that September is 'take your man on a date month'. But why limit yourself to just one month when we have the entire year so I treated him to the ocean basket experience. We had a phenomenal time at Ocean Basket, and I highly recommend the same experience for each one of you.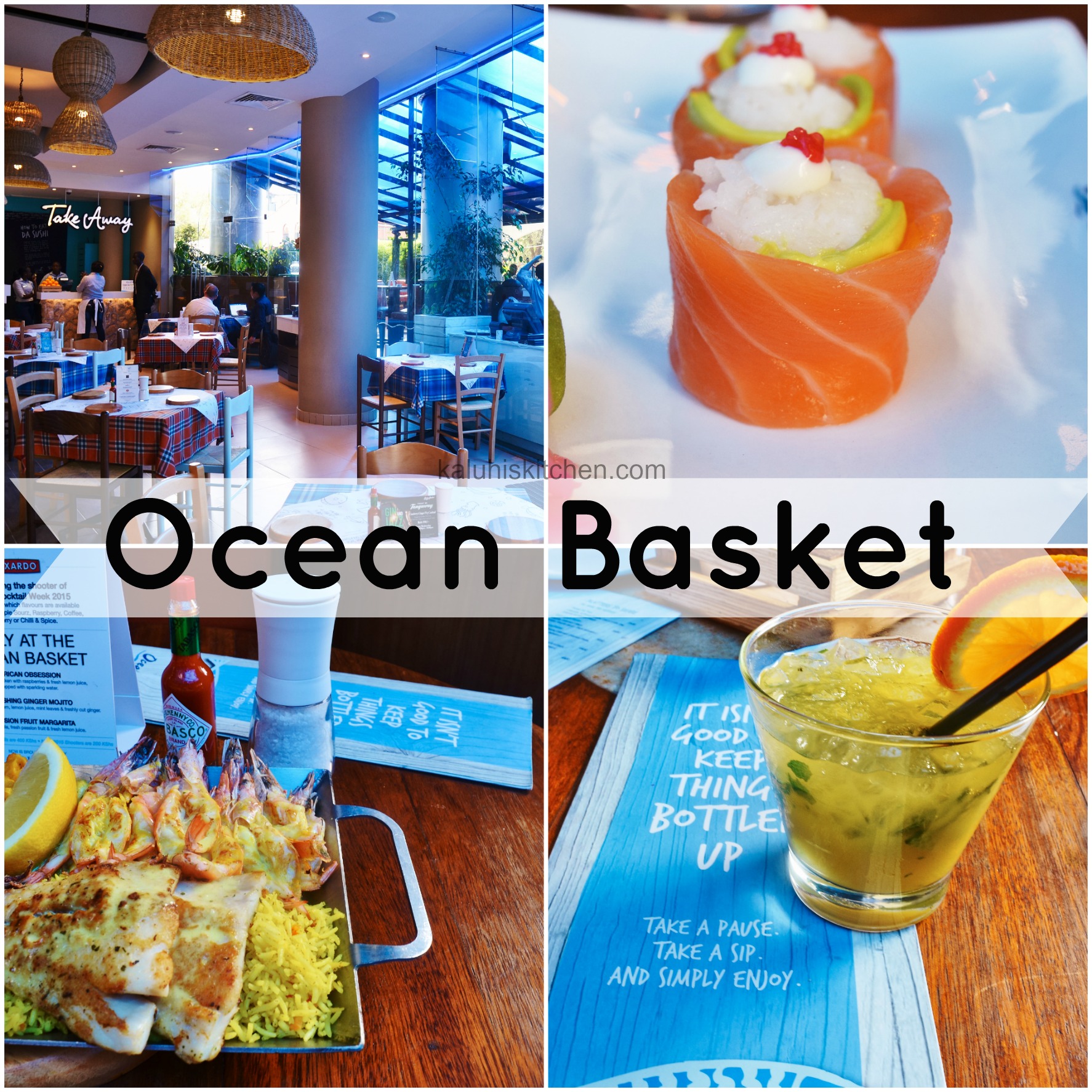 The Ambiance
The Ocean Basket ambience is calm yet bustling at the same time. Vibrant yet soothing. From my observation, it was designed with to bring the ocean feel to you. The lamp shades look like the baskets used to catch crabs in shallow water fish and they are pitched on a ceiling that is reminiscent of the wavy motion of the rise and fall of ocean water. The soft blue lighting is both soothing and welcoming. It feels like an underwater restaurant. Another plus which is mandatory for our generation is that they offer free WIFI and the lighting is selfie friendly (that's very important too right?? Right??)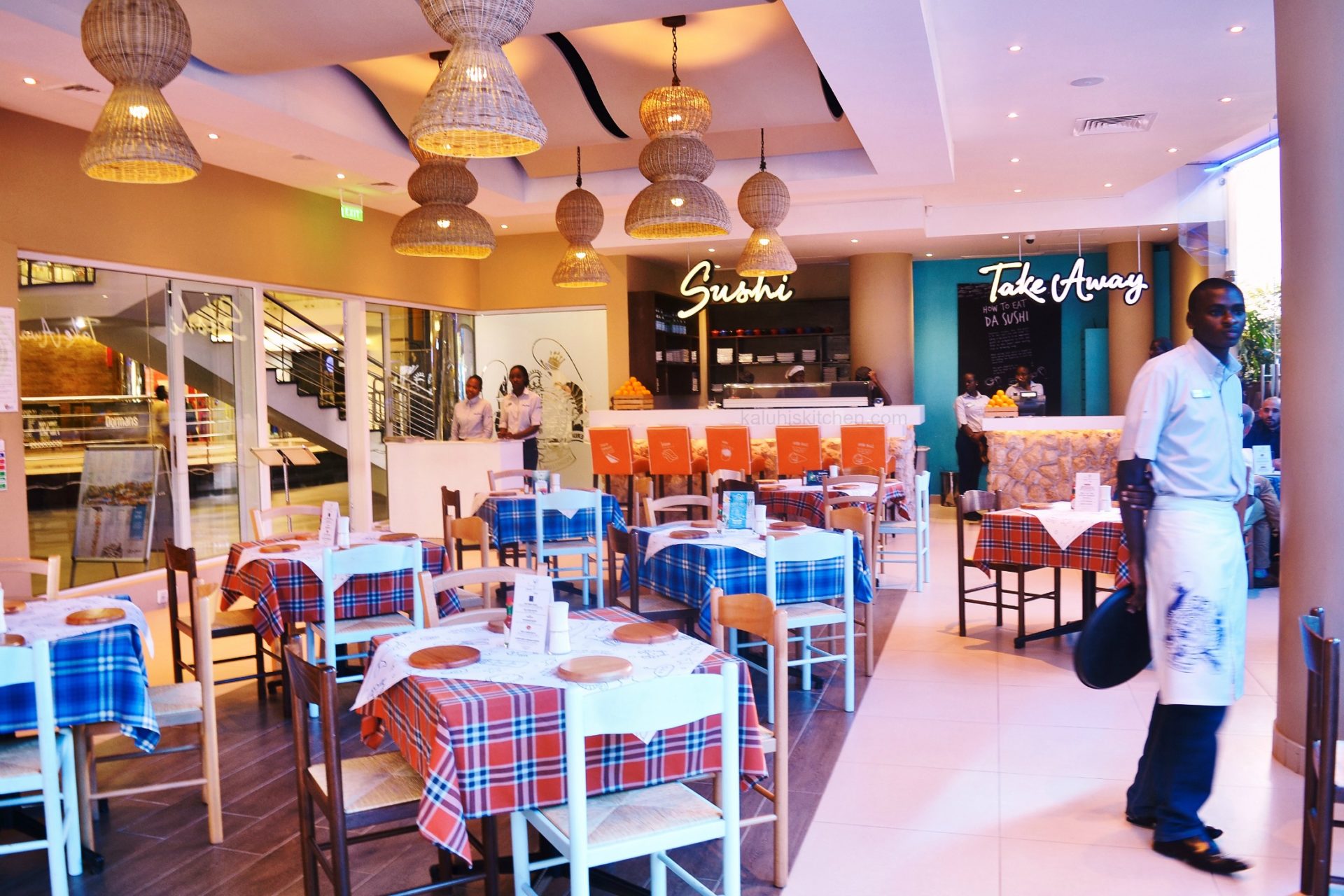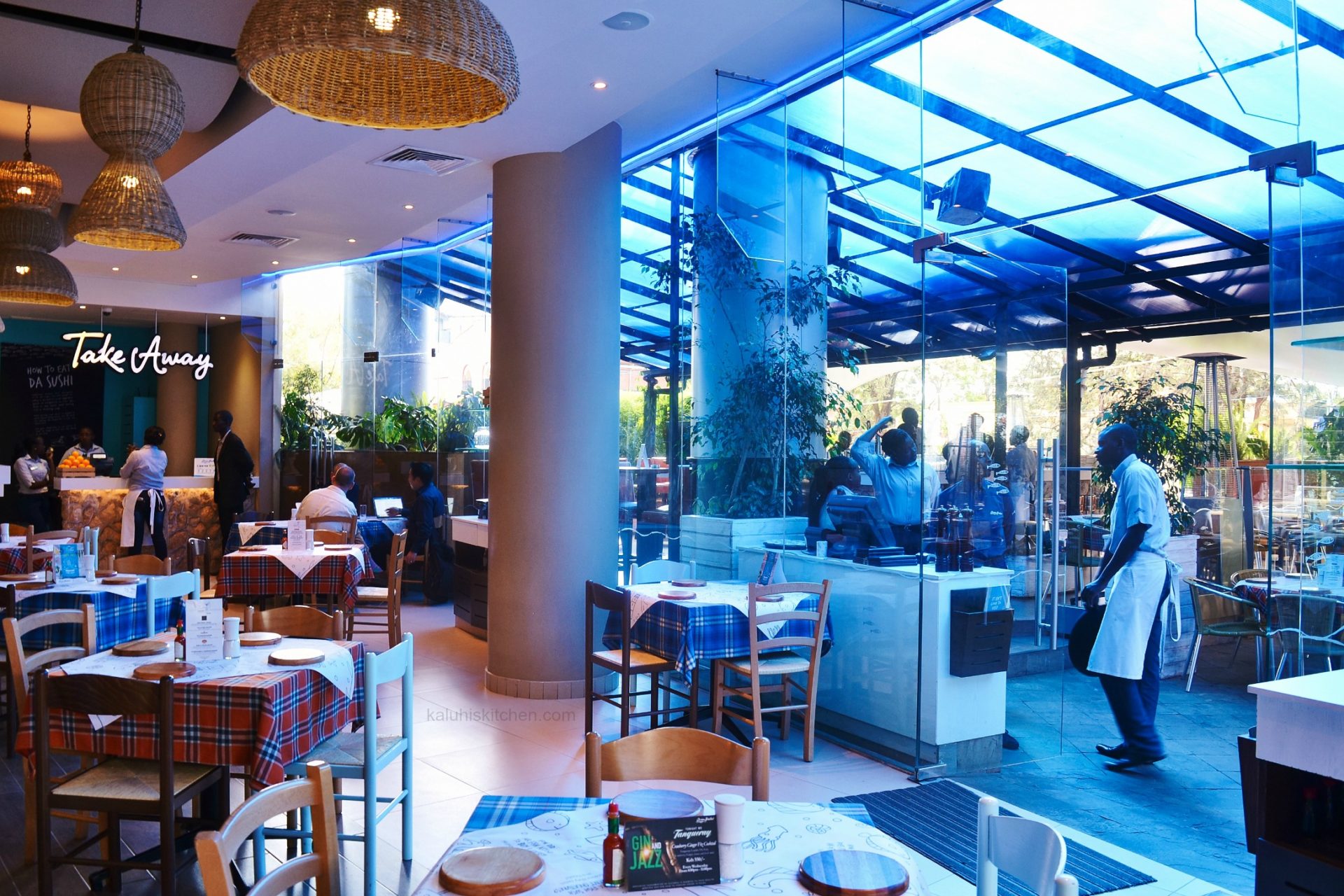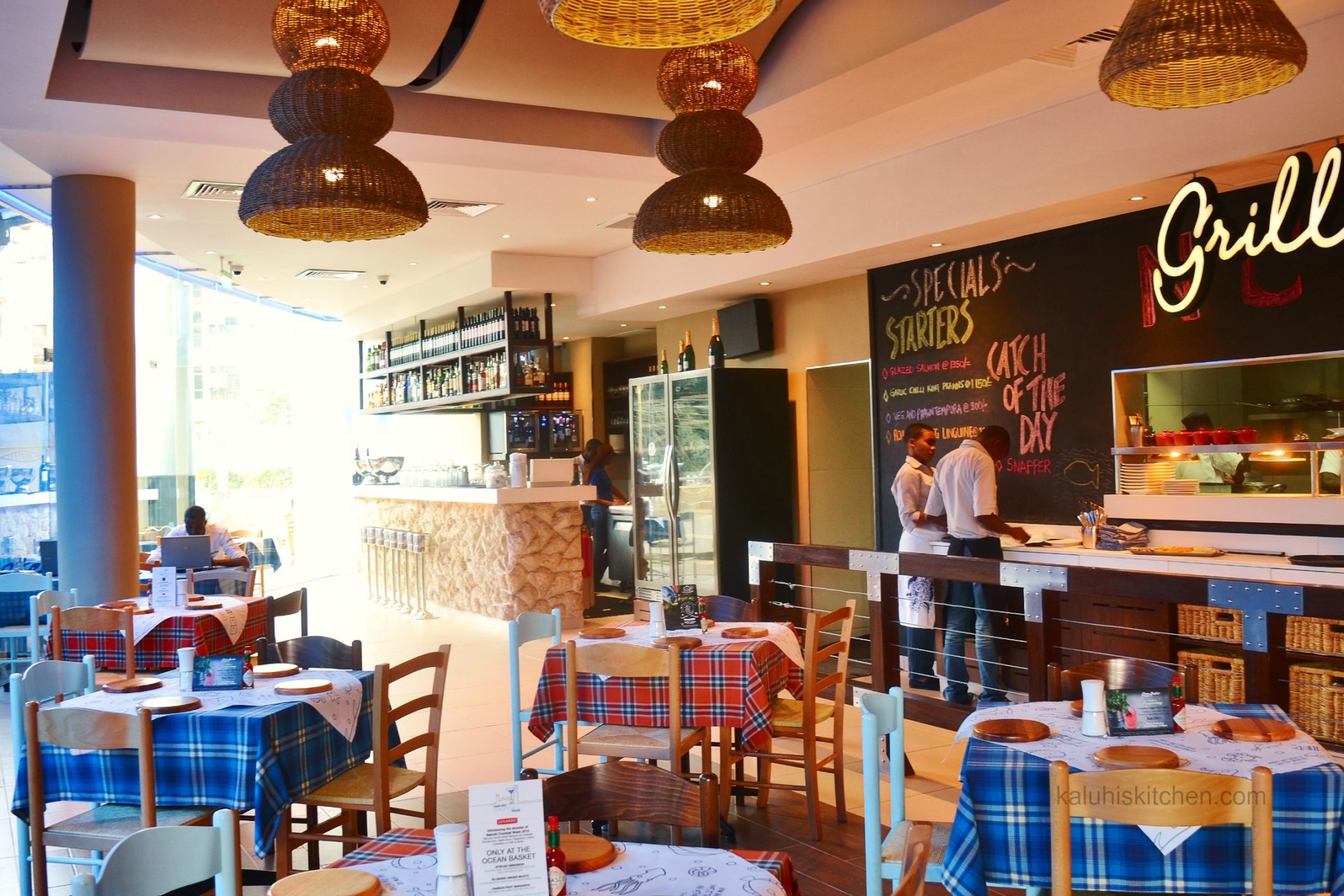 The service at Ocean Basket is excellent. If I would rate them out of 5, I would give then a 10. They go above and beyond to ensure you are comfortable and you are enjoying your visit. Their warmth and concern felt genuine, and I hope they are that was to everyone, not just me. They know what the brand has to offer in and out and take you through it so well. They make you feel like the best thing that has ever walked on the face of the planet. And for me, good service will keep me coming back over and over again. Not too sure if they were extra friendly because they knew I would be writing about them, but I will have to go back another day, just too experience them in their true essence. I pray it stays the same.
Ocean basket is located at the Oval which is in westlands, 5 minutes from the CBD.  The oval is right next to Nakumat Ukay and Sarit center. It is impossible to get lost. The location is quite convenient for everyone.
Our Ocean Basket experience
The Ocean Basket menu has so much to choose from you are literally spoilt for choice.
After walking in the grueling Nairobi heat, nothing was more welcoming than the mocktails we were presented with. I chose the Passion Fruit summer drink, orange juice, fresh mint and honey which had perfect balance between sweet and tangy. The mint really came through and was so refreshing! My date settled for the Motion by the ocean which had Cranberry juice, fresh basil and orange juice and garnished with a huge pepper. The spiciness of the pepper could be picked up in the drink but subtly and it went well with the sweetness of the orange and cranberry flavor. Yes, I had to taste his drink LOL! If you personally prefer the kick of some alcohol in your drink, they have a wide range of cocktails, wines and other beverages to choose from.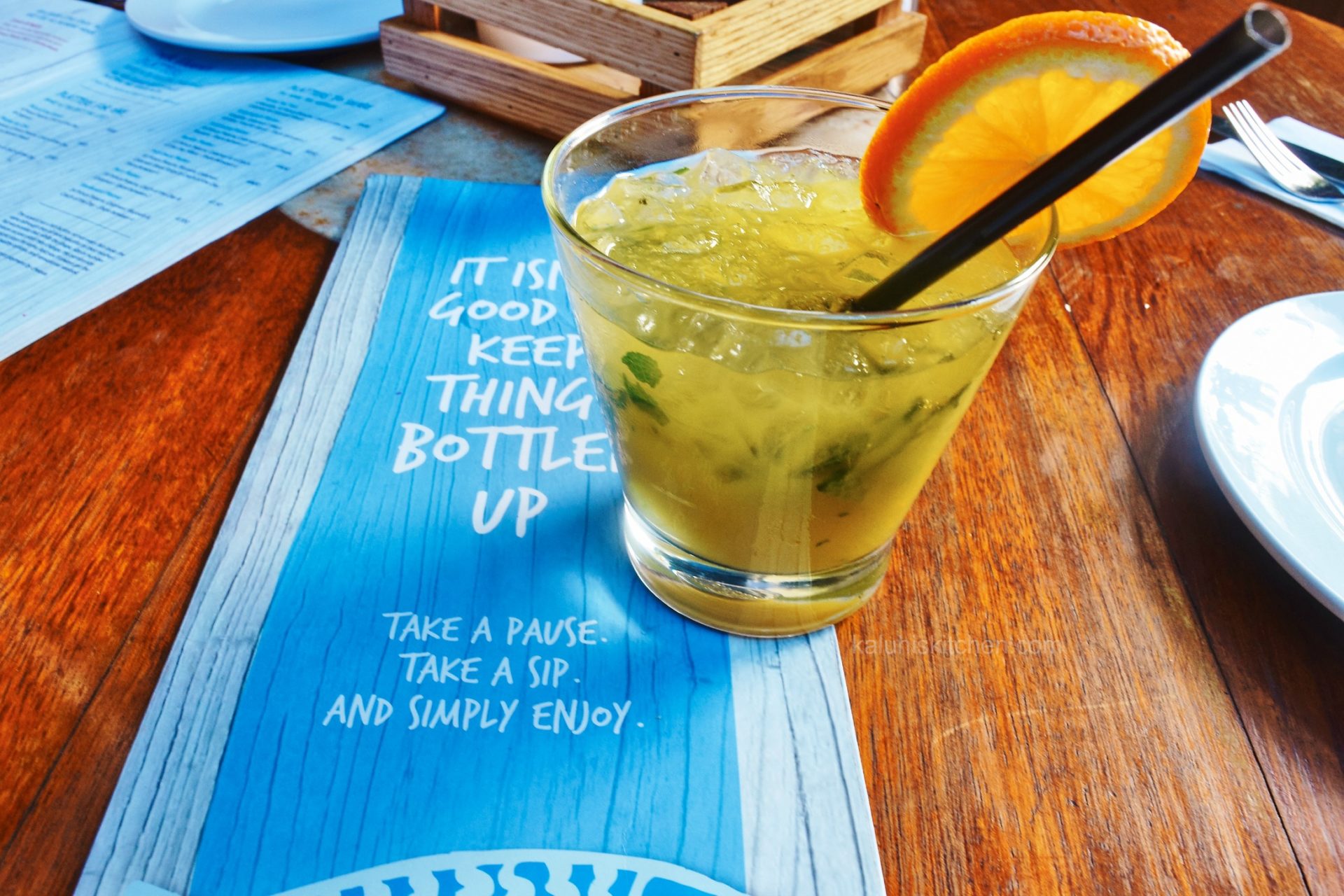 For our appetizer we chose to go for the grilled calamari. These were grilled to perfection and then tossed in a thick creamy lemon garlic sauce…you can never go wrong with lemon and garlic. Besides that sauce, you can have the option to have your grilled calamari with either Cajun or chimichuri sauce and you can decide to have your calamari fried or grilled. It is all up to you to decide what works best for you. The appetizer portions were actually quite a lot since we both were feeling kinda full even before going into the main course. And that is a good thing!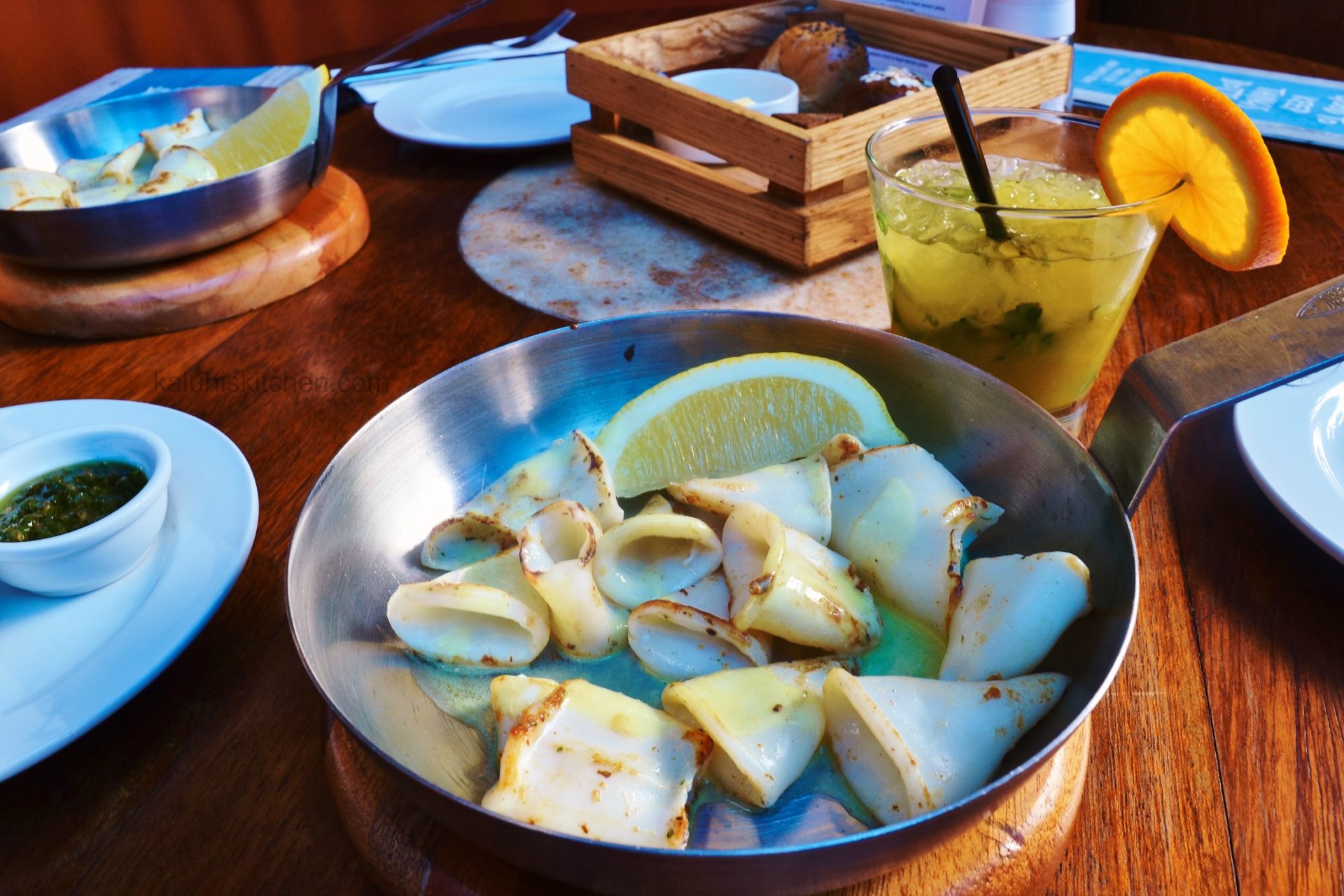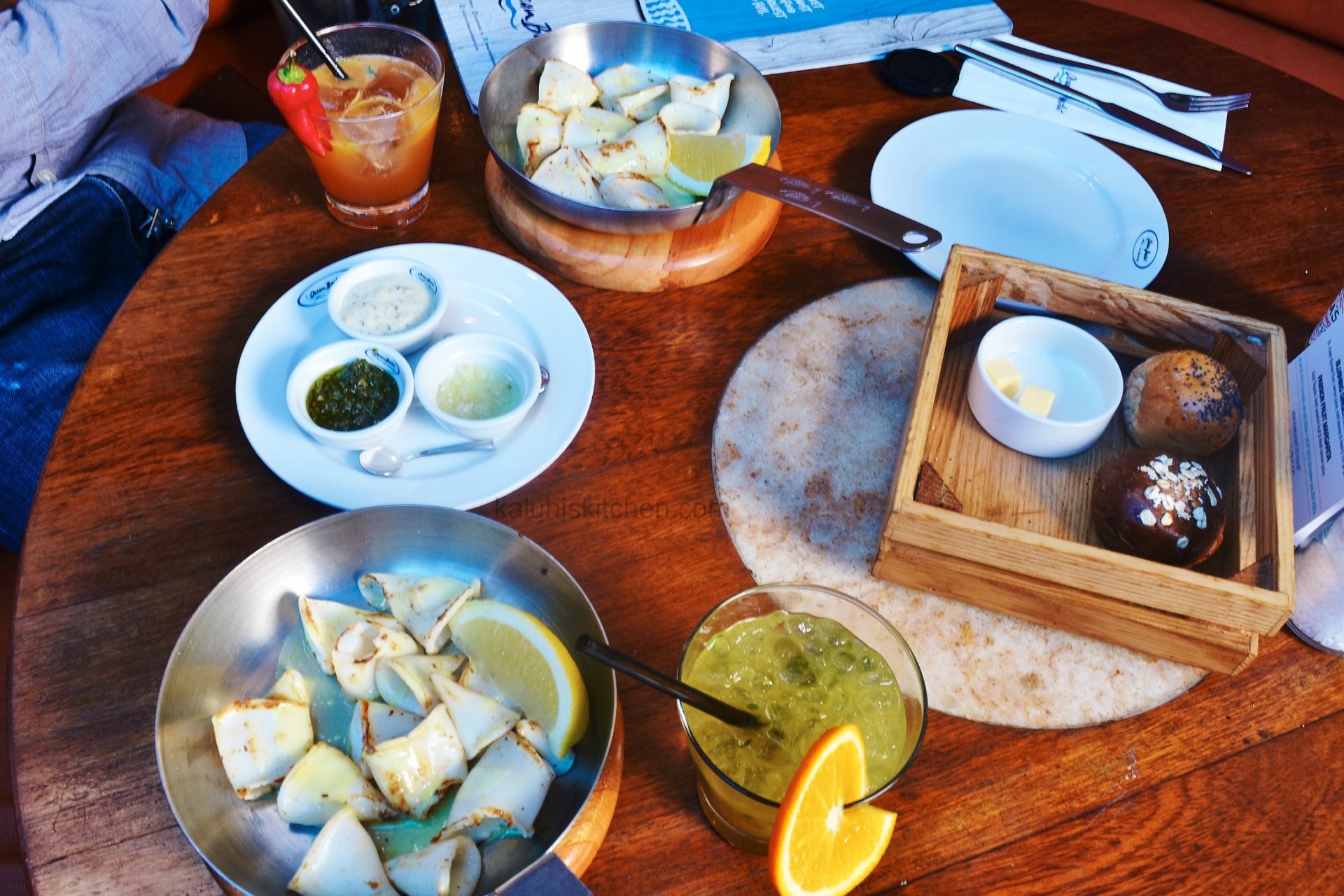 For the main course we were not too sure which direction to take so we had a platter for two. The servings were so generous! If you ever choose to go for the platter, make sure you go with an empty tummy. It was a real bountiful and as a typical Kenyan would say "Hakuna Kupimiwa". It was totally worth every single cent! I hope they keep it up because franchises have a tendency of starting well then few years down the line you are served countable fries.
The platter for two had 6 Mussels, 12 Prince Prawns, catch of the day which was Red Snapper, Calamari & Calamari heads. I totally loved the calamari heads while he loved the red snapper. The platter is served with a side dish of your choice. You can choose to have your platter with either fries, rice, creamed spinach or butternut mash. But all in all, it was a real treat!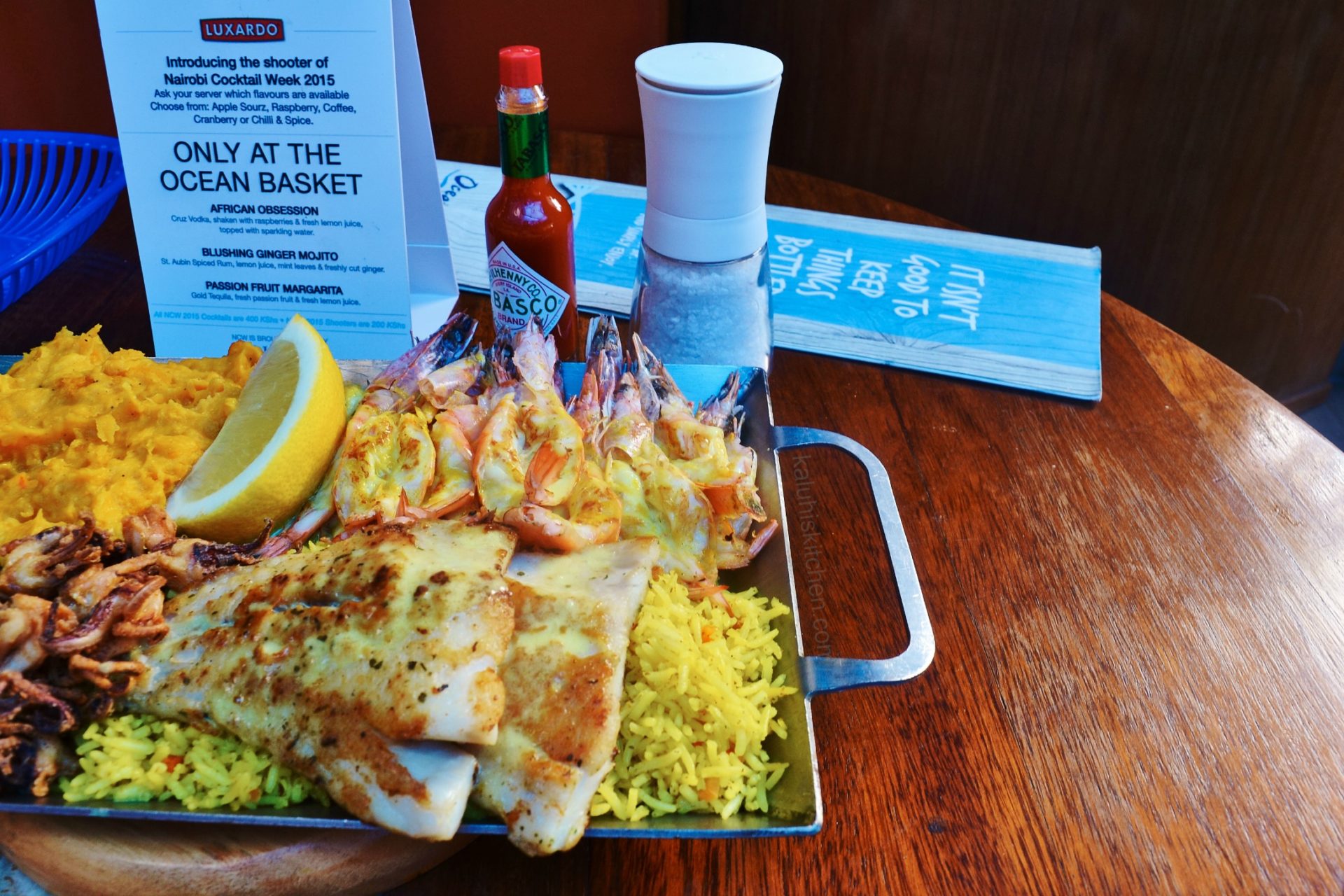 They have a variety of platters too. If you are like me and sometimes like dining out on your own, they have the perfect platter for one. They also have the family platter (serves 4) which would with no doubt be one you will remember. In our home, the best conversations and memories are made over a good meal and the Ocean Basket Family platter would be the perfect medium. Next time your family is celebrating something or probably just hanging out, pay a visit to Ocean Basket. The food, the ambiance and the service makes for perfect memories!
For dessert we chose to have something light since we were seriously staffed and on the verge of explosion. We chose the fruit salad which is served with some vanilla icecream and drizzled with some passion fruit. Once again, the portions did not disappoint! It was quite a lot we chose to have one serving and share it between us. They have a wide array of desserts to choose from so be sure that you will be spoilt for choice!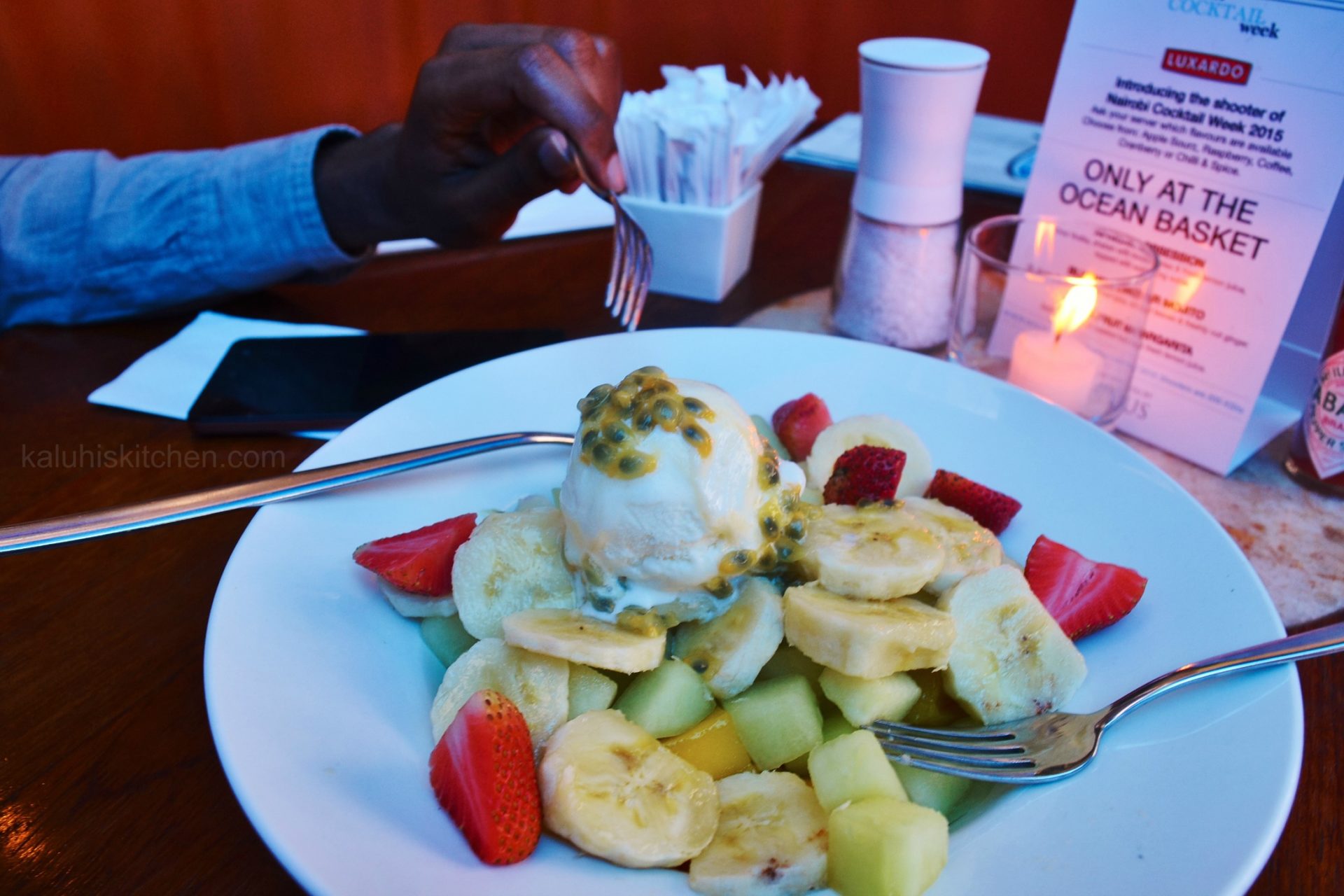 You can view their full menu here.
Sushilicious
I enjoy experiencing many 'firsts' with my man. Many people do, probably you do too. This was our first time trying sushi. Being adventurous foodies, we decided to go all out and try the raw variety . We chose the salmon roses which are totally raw. We were a bit anxious about the entire experience but to our surprise, it was not as scary as we had initially thought it would be.  They were very tasty!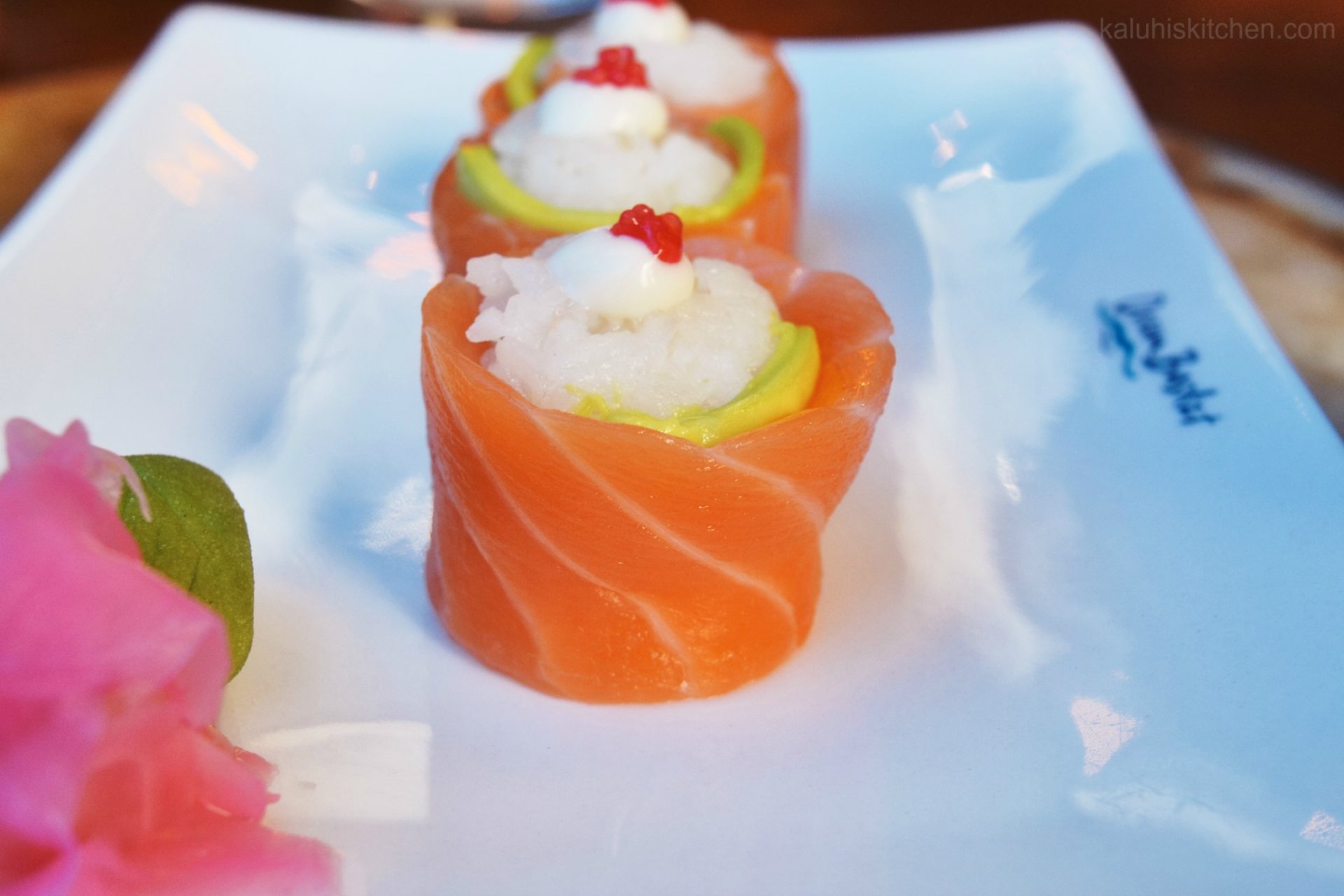 They comprised a roll of rice wrapped in a slice of avocado and salmon and topped with some mayonnaise and caviar. You dip the sushi in some soy sauce before taking your bite so that its taste is brought out. They are served with some pickled ginger (which I loved) to aid clearing your palate and wasabi which clears your gut. Can you believe the boyfriend loved sushi more than the grilled prawns?! That just shows you how amazing they were!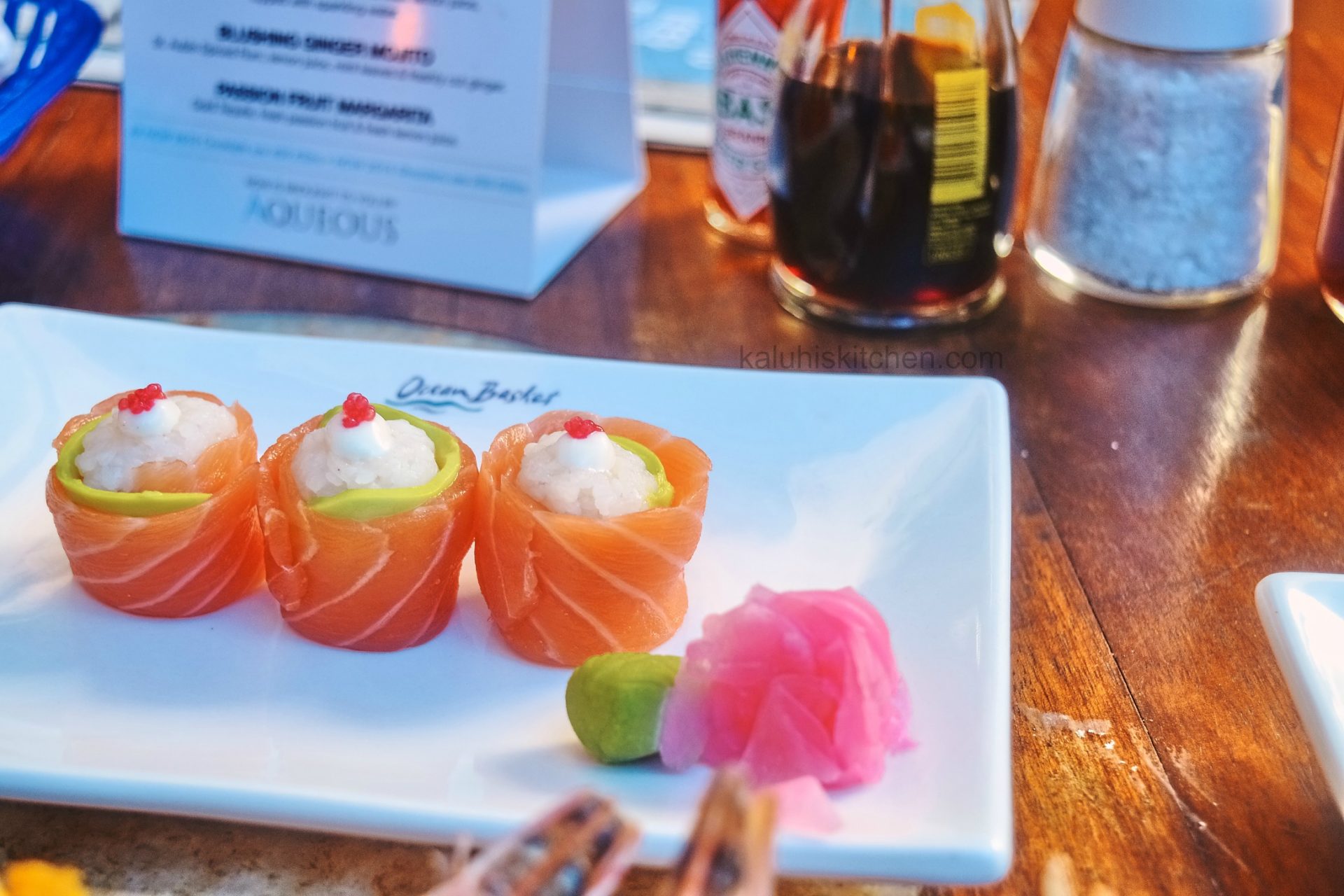 We also got to learn that not all sushi is raw. So If you are not to ready to begin with the raw variety, you can begin with the cooked kind and work your way outwards slowly with time.
For me, sushi would make the perfect bitings at a birthday party, or a bridal shower or a cocktail party. They add this touch of sophistication and add variety to your already fab menu. Next time you are hosting something, throw in some sushi from Ocean Basket to your menu #slurp
Feed Me!!!
Imagine paying a small fee and given a chance to eat all you want to eat? As a foodie, that is as close to heaven as it could get. And Ocean Basket have actually made this a reality. The 'feed me' offer allows you to have as much as you want for only 2990. They just keep serving you, until you tell them to stop. You can literally eat all the food you want until you slip into a deep food induced comma… ok not that serious, but you get the point.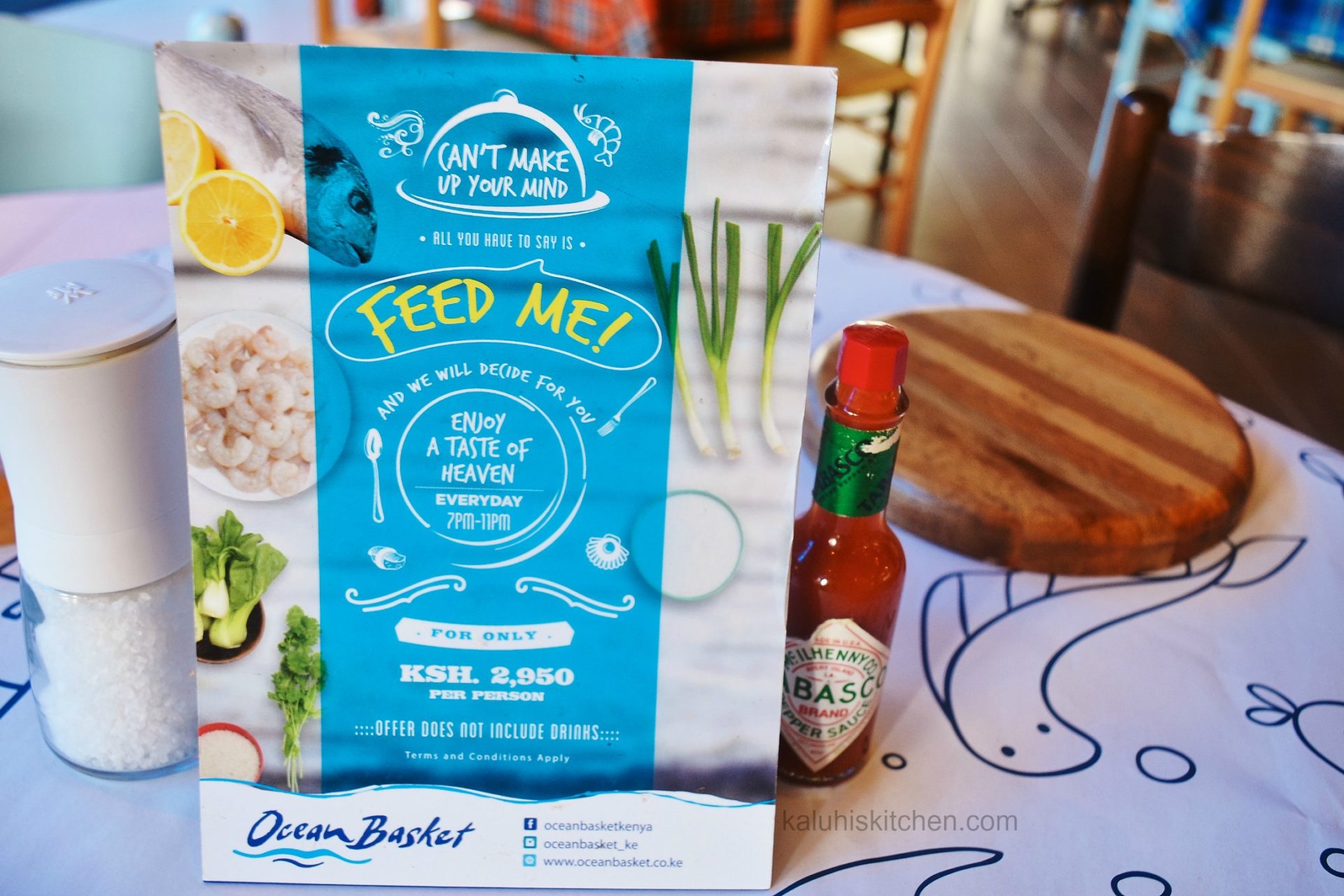 It is an experience absolutely worth partaking in.  There is no shame in the foodie game and a chance like this should be jumped at with both hands. This would be a phenomenal treat for your loved one, be it just for catching up or for a birthday. If you can buy that birthday cake for 2600, you can add just 300 and have a sea food birthday for a change. For me, that would be the ultimate treat!
Other goodies in their basket
Besides the feed me offer, Ocean basket also has a ton of offers thrown in throughout the day and the week. From 11.30-1.00 they have 15% discount on all sushi and sandwiches. If you are planning for lunch or a quick picnic somewhere around town, be sure to take full advantage of this.
Their happy hour starts at 4 p.m. as opposed to the usual 5 p.m.. I mean who would complain about that! Get to unwind after a long day sooner in the most serene place ever!
They do deliveries, currently just for sushi. Oh yes! Maybe you are feeling lazy to leave your house on a chilled Sunday afternoon or you have an impromptu party at your place. You can just call Ocean Basket and have them deliver the best right at your door step.
The 'Feed Me' promo goes each day from 7 p.m. to 11 p.m. Change things up from your normal schedule and instead of meeting friends in blaring music of a club on Friday, meet up in the swanky Ocean Basket, eat all you want and have a great night too.
It is good and it is affordable because YOU deserve it!
Our Ocean Basket experience was a memorable adventure. I came to realize just because something is really good does not mean it is too expensive or too out of reach. I think it's a mindset that many of us need to get over.  As a foodie, and him an even bigger foodie, we enjoyed the food the service were STUFFED. You deserve only the best, and Ocean Basket will for sure deliver on that.
I have to mention though, I need to go back there when the branch marketers are not there so that I can experience them in their true essence and give you a better, more genuine review. And when I do, I will update this post.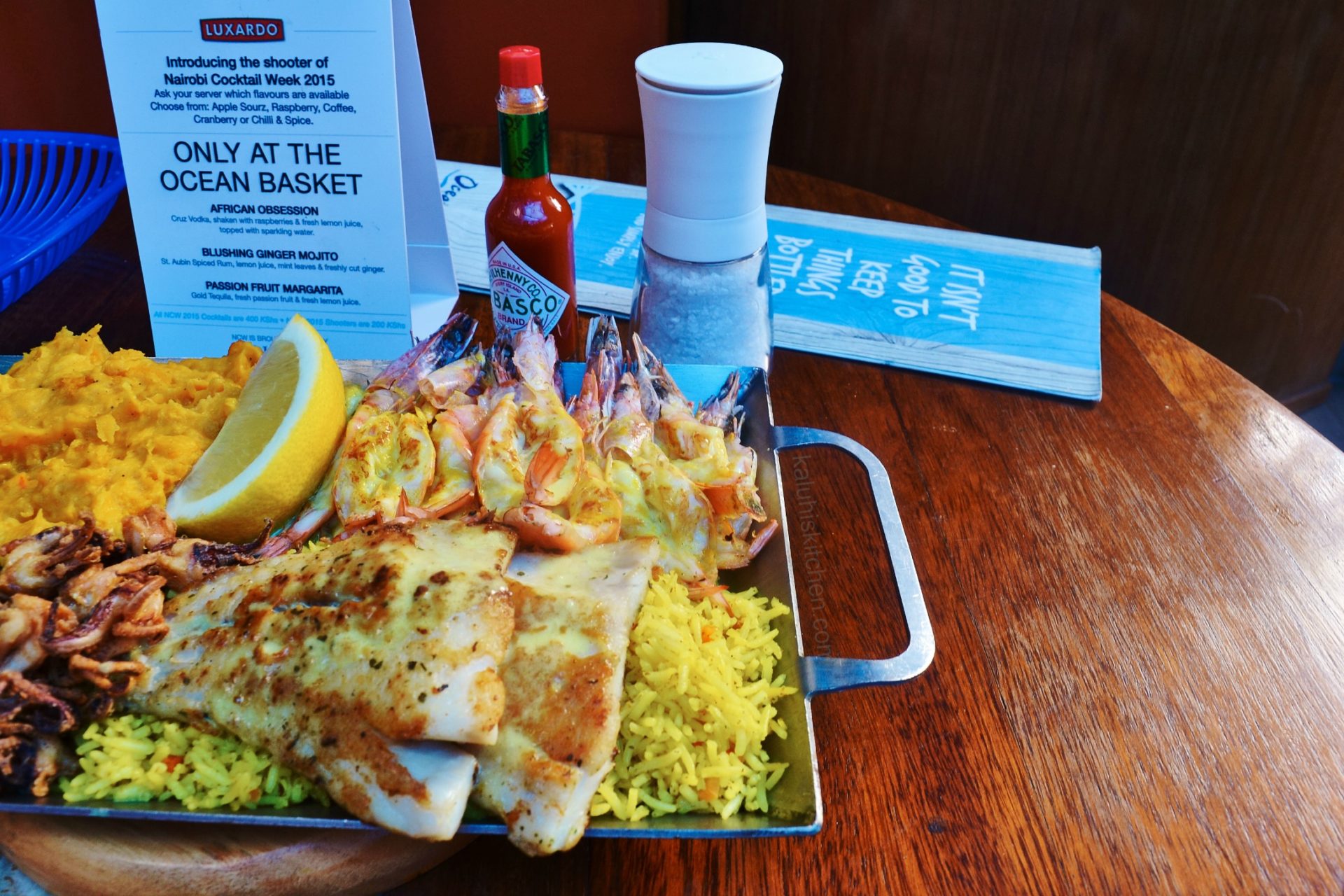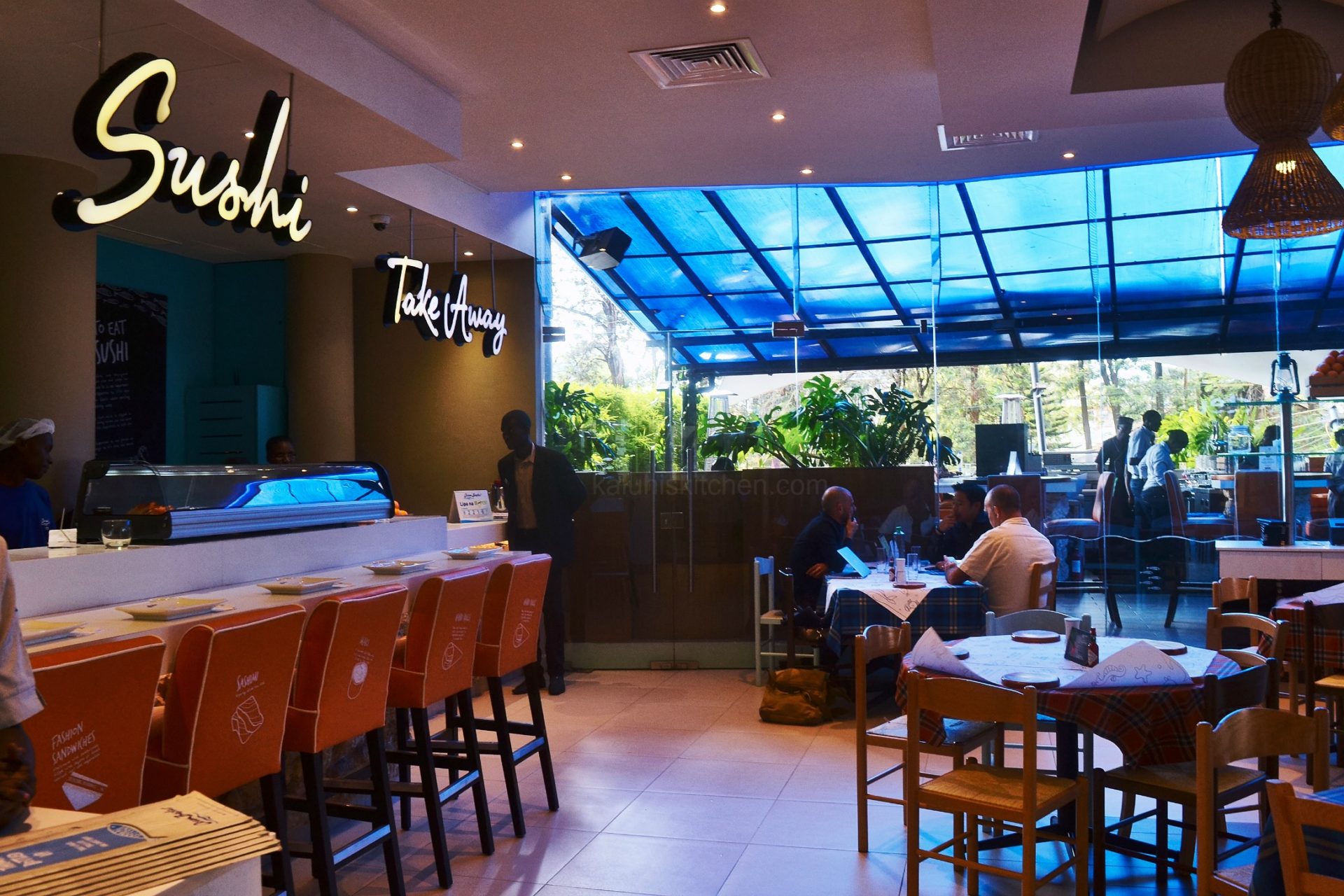 Are you looking for a place with good food but sober enough to hold a business meeting and pitch your ideas? Ocean Basket is the place to be. Trying to get a family friendly venue to spend your  Sunday afternoons after church? Ocean Basket suits you perfectly!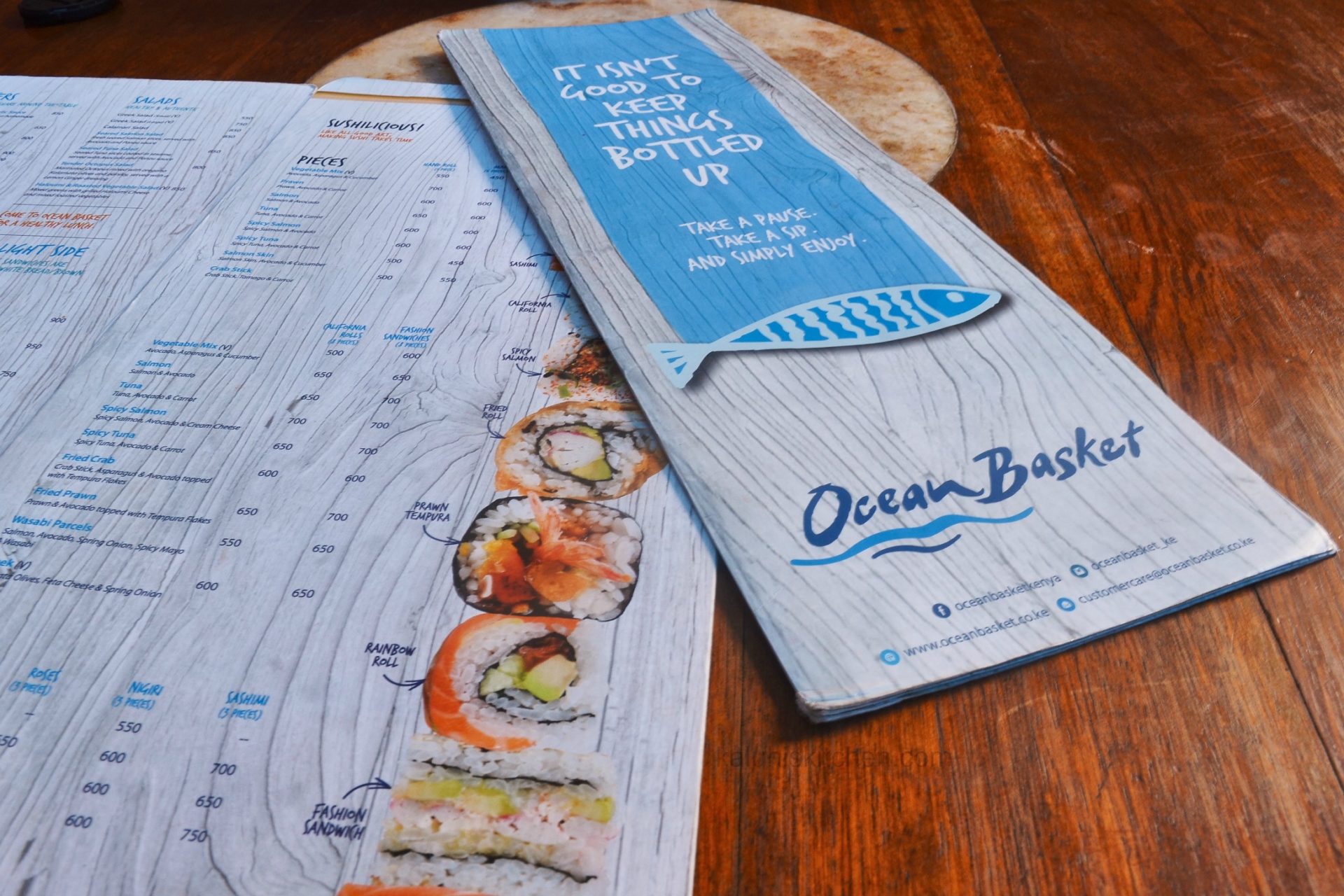 I hope to bump into you at Ocean Basket soon :))
-K
*******
UPDATE: 19TH DECEMBER 2017 .
I WENT BACK. AND MY HEART IS BROKEN
My younger sister was home for the holidays and on this day, I was not in the mood for cooking. We decided to eat out. She chose Ocean Basket since she had not been there before and I thought it would make for a dope sister date. Loh and behold!!! Kaluhi wasted her money and her time! I am glad they did not recognize me this night, which allowed them to go about their business in their truest form without pretentiousness. Besides the prices, everything else has plummeted beyond saving.
The food: We could tell that they used frozen fries. And we could tell they did not defrost all the way through at room temparature before proceeding to fry them. They were fried while still abit frozen. The result was a chalky, ashen taste for the fries, and that I predicted in 2015, were countable. Kupimiwa tu! The food was FLAT. One note. The delicious variety of sauces my boyfriend and I were offered the last time we were there seemed not to be part of the menu anymore. I felt disappointed that I left the house only to eat [expensive] food that tastes boiled at best. And on this night, four people also complained about the food and the service. A week later, my friend and fellow food blogger, Ombachi, paid them a visit and experienced the same disaster. They were not having a bad day when my sister and I visited, they have just since stopped caring about what they give you.
Service: What service??? What service???? The first time I went there the service was A1; to the point where their kindness felt a bit suffocating. This time round, sissy and I literally had to BEG to have our order taken. 30 minutes later, we asked why our food was not yet served and the waiter said he did not take our order (I asked him what he was jotting down when my sister were choosing our meal and he said he did not know. gai! as in???!). Our food came 45 min to an hour later. I honestly do  not know why we waited that long. And worst part is, when the food came, it was a total snooze.
Prices: Pretty much the same as last time. But considering value for money in relation to the food we got, I should have just stayed at home and warmed my fridge's left overs. I felt like I had wasted my money. Paying 2500 of chakula ya kupimiwa, that has literally no flavor is  a pure lose-lose situation.
This is not just a online rant. I aired these very grievances to the manager that very night before we left .He offered me free wine to make it up but I turned it down since giving me free food will not fix their very very very bad service and uninspiring food. I told him, the best way to make it up would be to actually improve on their weak areas. I hope they do, for their own sake. But deep down, I truly do not think anything at Ocean Basket will change for the better.
Would I be returning there? ABSOLUTELY NOT!
---
All content and images are copyright protected by



Do not copy in part or whole without giving due credit.