I am not such a big fan of junk food as I highlighted in this post not too long ago. But in all honesty, I find it so hard to turn down a good plate of masala fries. And I guess these garlic masala fries have to be the only exception. Fries have become quite common in Kenya over the past decade and different ways to have them have come up with time.  I first heard of masala fries from my eldest sister while I was still in boarding school and the name alone made my mouth water. I vowed to have a taste of them as soon as my holiday begun. With some of my savings at hand, I made my way to Wimpy and bought some. I was not disappointed!
Today I made masala fries, but added my little twist to them, as usual! I added plenty of garlic which brought out the taste of the chilli so well and added to the juiciness of the masala sauce. These garlic masala fries iare a must try for all my readers.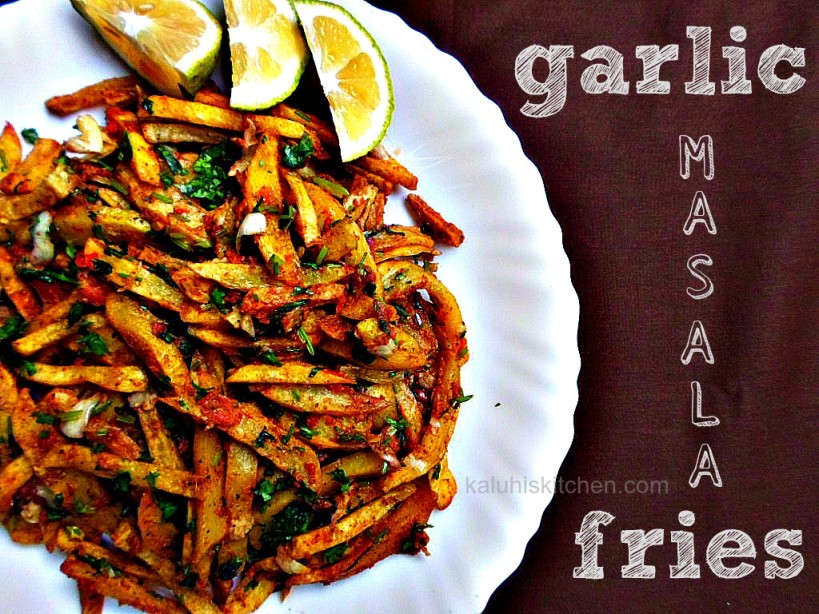 Garlic Masala Fries Ingredients: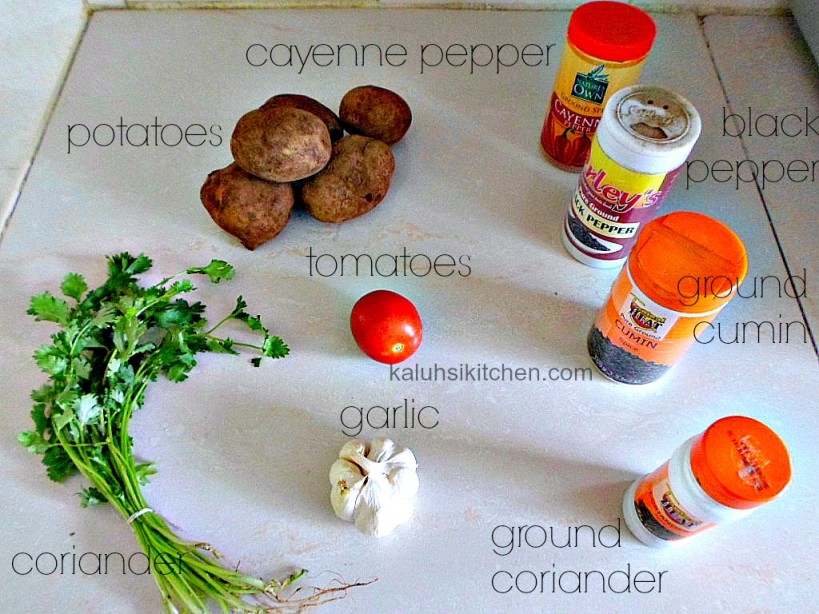 5 potatoes
1 tablespoon of cumin powder
1 bunch of fresh coriander, both leaves and stocks to be used
1 tablespoon of black pepper
½ a tea spoon of cayenne pepper
1 tablespoon of ground coriander
2 tomatoes, grated
5 cloves of garlic
How to make my Garlic Masala Fries
Cut your potatoes into chips and fry them as usual. Set them side and allow them to drain in a paper towel. I like my fries slightly browned and a bit crunchy so that is how I made mine. An advantage of making them this way is that they do not absorb to much oil. If they are soggy, they may end up breaking down during the next phase of making the garlic masala fries.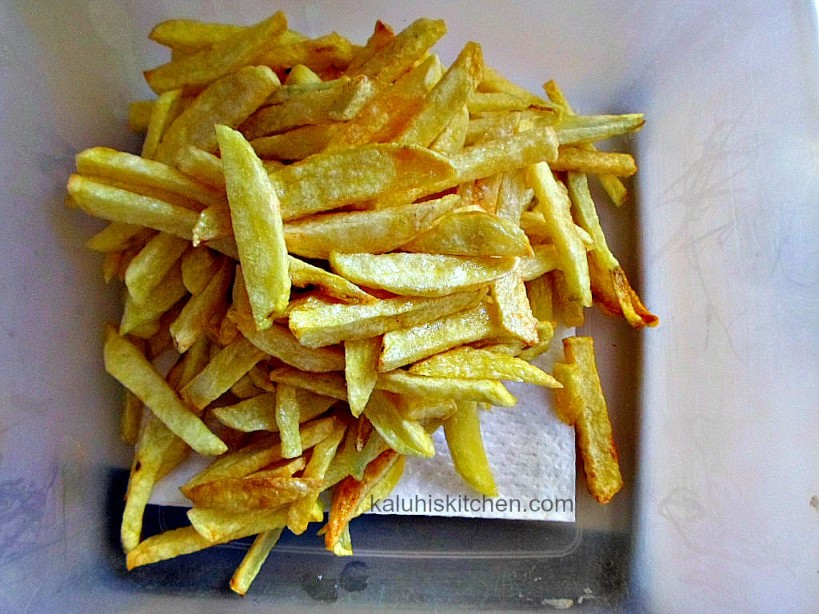 In a separate pan, add your half of your coriander leaves and all the stalks and let them fry lightly. Add all the spices to this together with some hot water and mix. Followed by your grated tomatoes and garlic.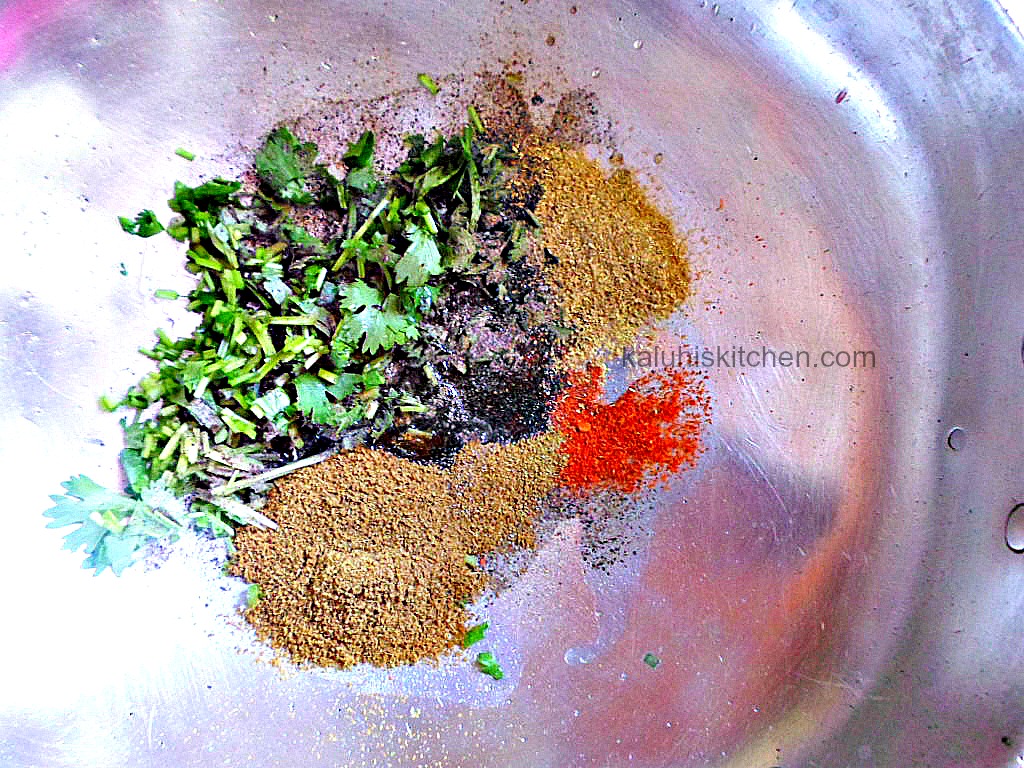 Add just a little bit of hot water, about 5 tablespoons. Let this stay on the heat and simmer on low heat for about 5-7 minutes so that all the flavors meld. If the sauce becomes a bit dry, you can splash in some tablespoons of water to give it more body.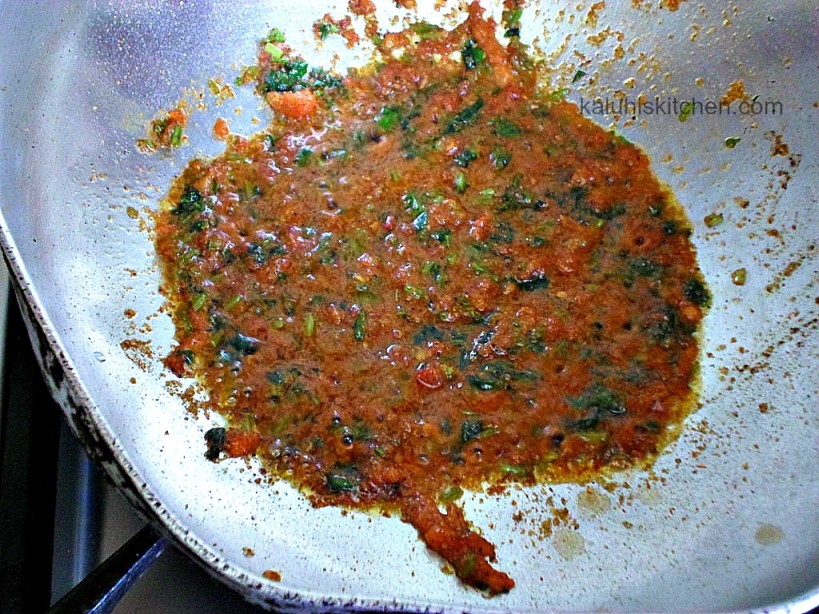 After this, add your fries and the garlic then mix them all together. Allow this to remain on the heat for about two minutes. Garlic is not only amplifies the taste of most meals, but is also very healthy. Read the health benefits of garlic here.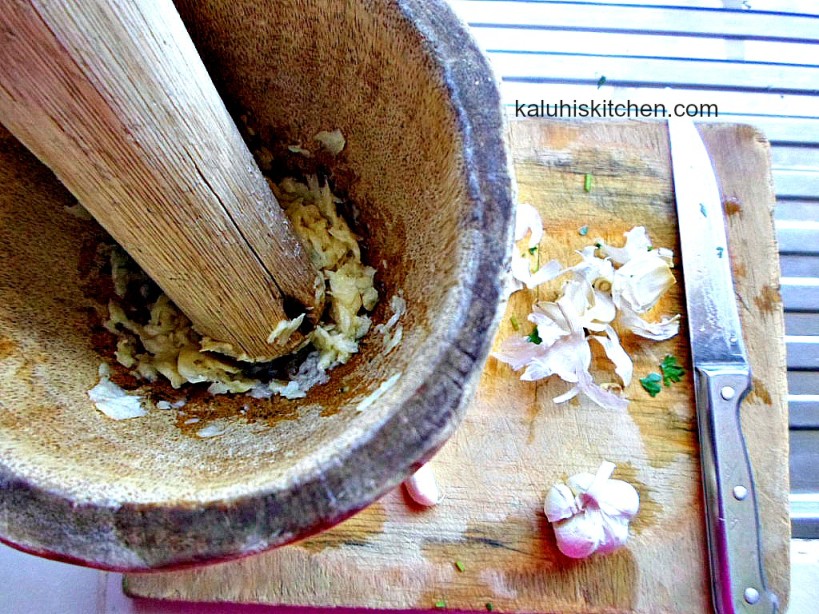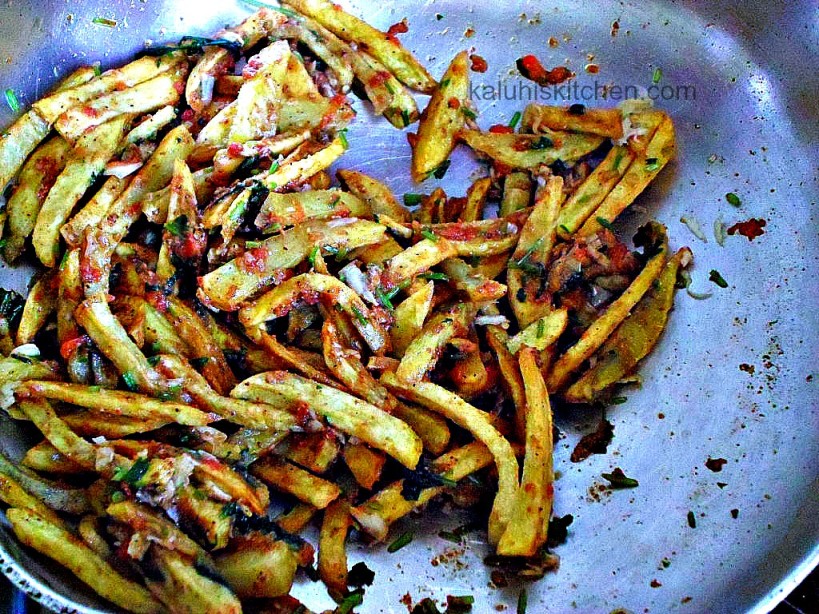 Add the remaining coriander leaves, mix them in then serve.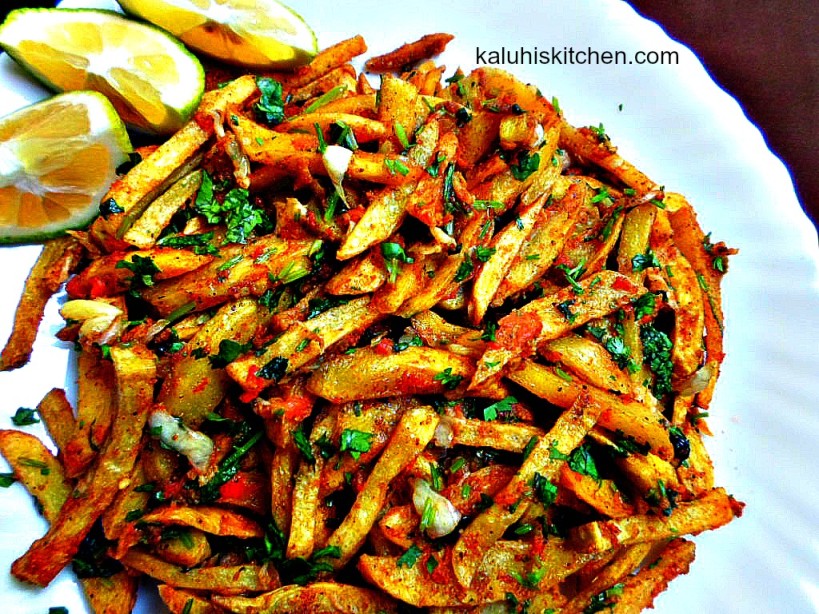 Slice up some fresh lemon, drizzle it over the garlic masala fries serve with some fresh coleslaw or tomatoes and prepare to be taken to heaven!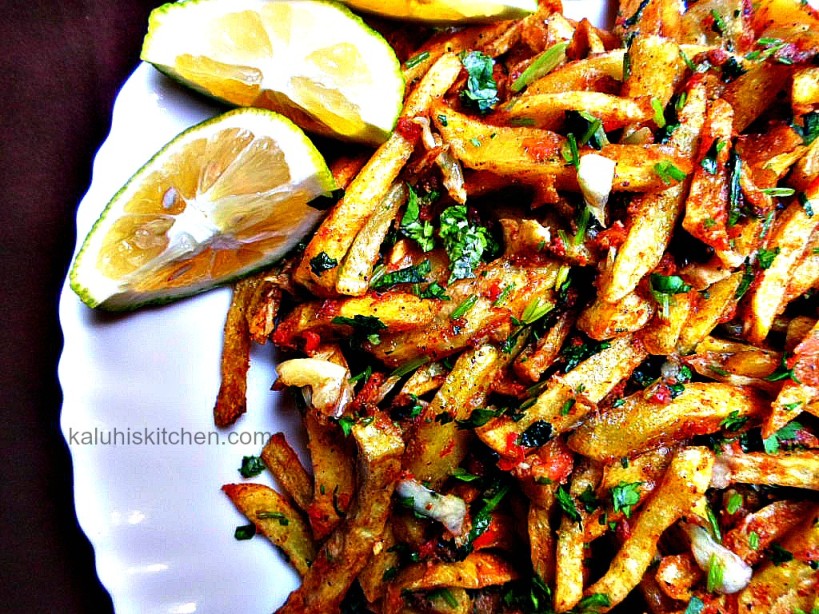 Coz food cooked at home is way better than bought food. You can kick it up another notch and have these juice spicy fries with my decadent indulgent burger.
Are you drooling already?? You have to give these garlic masala fries a try!
TGIF
– Kaluhi
---
Download the full recipe here:  #nom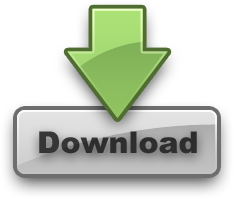 ---
All content and images are copyright protected by



Do not copy in part or whole without giving due credit.