After a long day, I just had to make one more run and dash to City Market and buy some fish fillet. It was a pretty hot afternoon, and I just wanted to get home, but I knew what I prepare for dinner make would make the short trip worth while. I got to city market and was pleased to see that they had plenty of freshly filleted fish. I slowly weaved my way through the small market, quietly but very intensely surveying each stock. The sellers, ever eager to earn an extra coin, would try woo anyone that walks through in. "Sister wacha nikifungie fresh" (Sister let me pack some fresh ones for you)  "Mrembo kwani leo hununui kwangu?" (Are you not buying from me today?) "Brenda si leo nikufungie wings" (Let me pack some wings from you, Brenda.) My name is not Brenda by the way, they were literally guessing LOL! I finally settled on one vendor I passed just at the entrance and got myself a juicy cut of tilapia fillet. I rushed home, rested a little bit and embarked on making my dinner. I wanted something delicious, so I had to deliver on all the flavors. And let me tell you, I was not disappointed and totally blown away!! I made this again this past Sunday when we had guests over and it was a hit! And today, I share the recipe to my garlic grilled tilapia fillet with lime coconut milk sauce.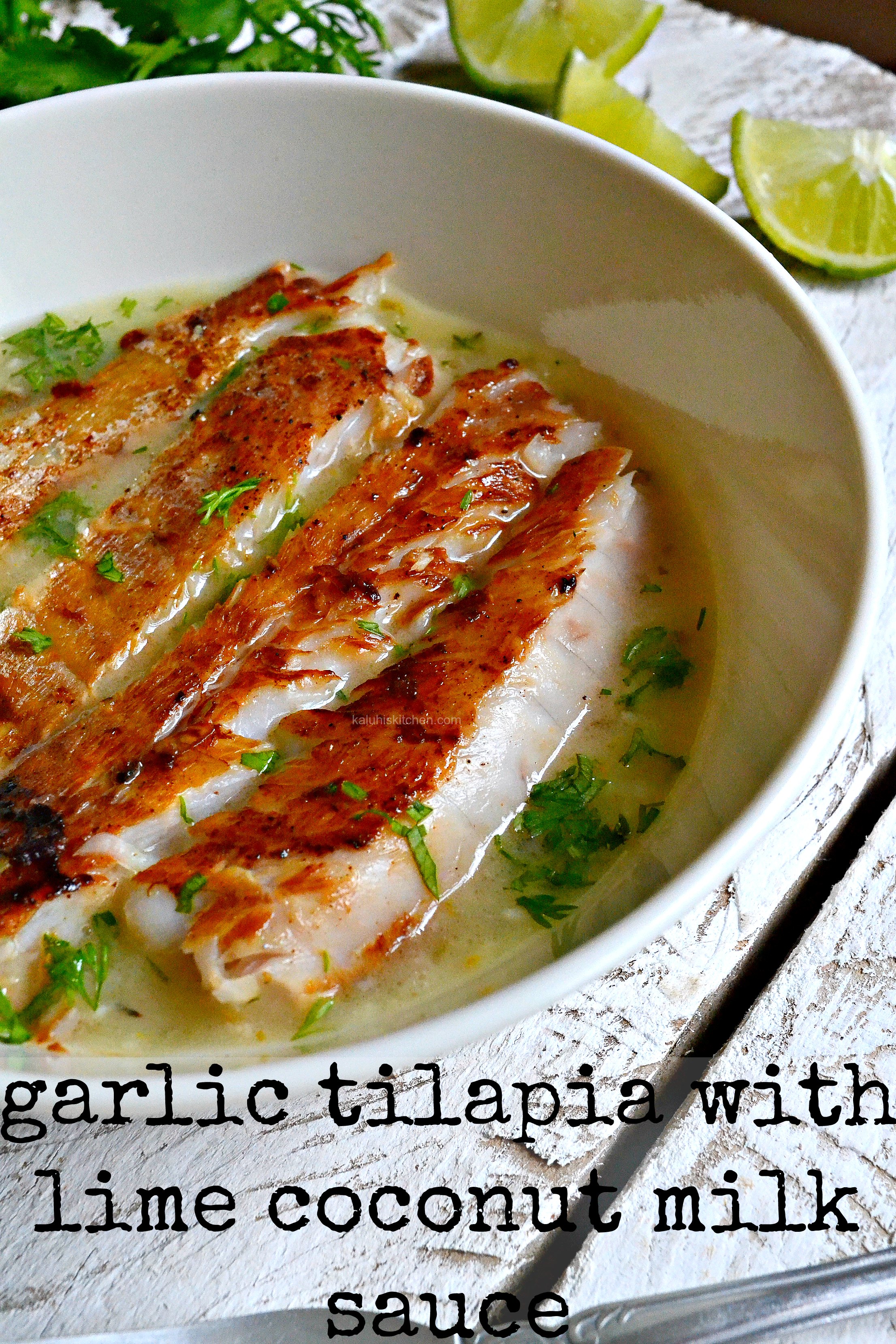 PREP TIME: 30 MIN     MAKE TIME: 20 MIN     SERVES:1
Ingredients: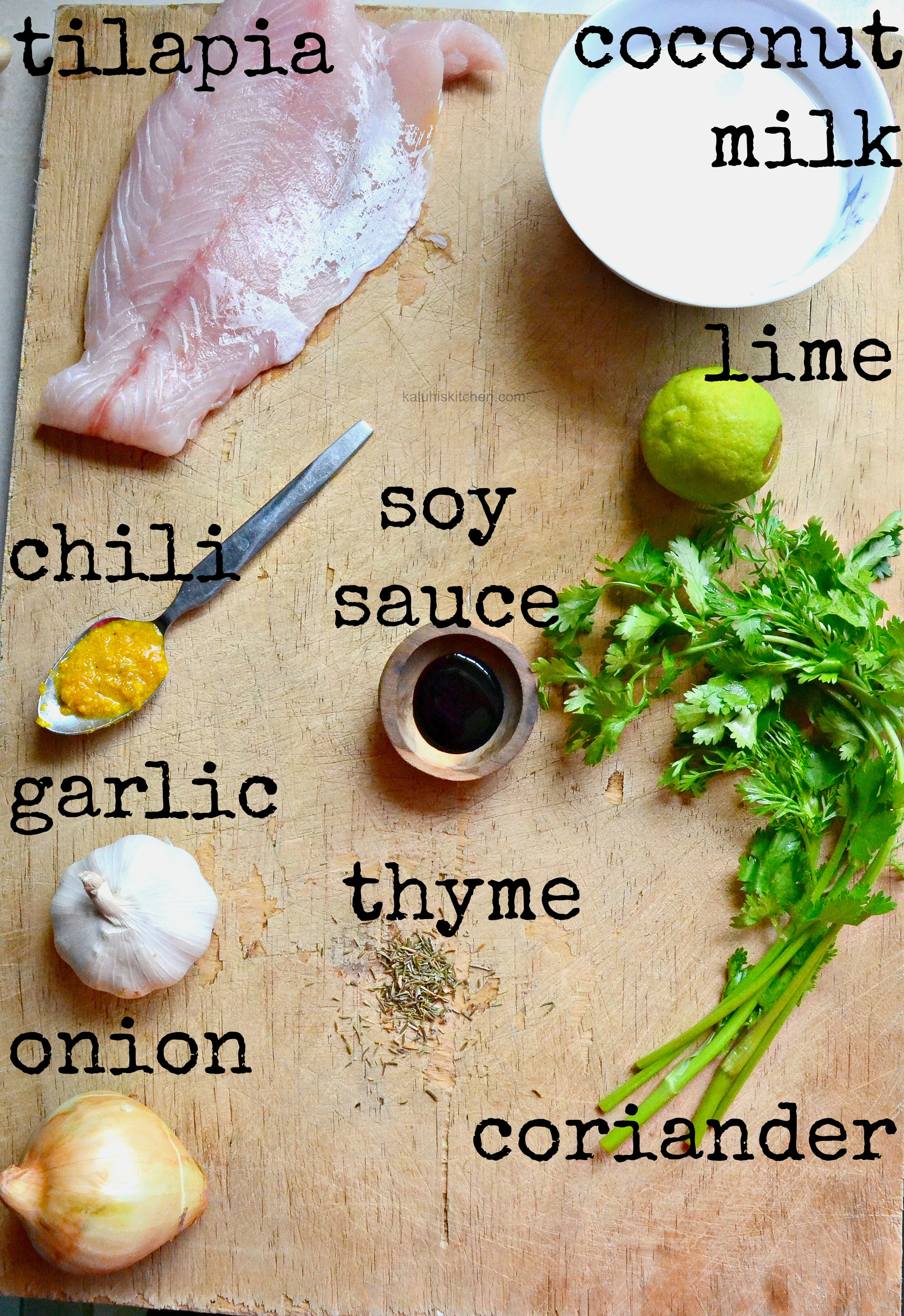 200g Tilapia fillet
1 tablespoon of soy sauce
Pinch of salt
1/4 teaspoon of Kez Organics Habanero chili
7 cloves of garlic
1 cup of coconut milk
2 tablespoons of finely chopped coriander stalks
1/2 of white onion finely chopped
1/2 a teaspoon of lime zest
1/2 a lime, juiced
1/4 teaspoon of dried thyme
Method
Place your fish fillet in a bowl. To it add the soy sauce, 4 minced garlic, 1/2 of a juiced lime, some salt and the habanero chili (you can use regular chili but make sure you crush it so that all flavors sink in). Slather it all over and let it marinate for about 30 minutes to an hour. You can use lemons too. While marinating fish with a citrus fruit, keep the time not more than an hour. If you do, the acidity will break down the protein and your fish will literally turn to shreds.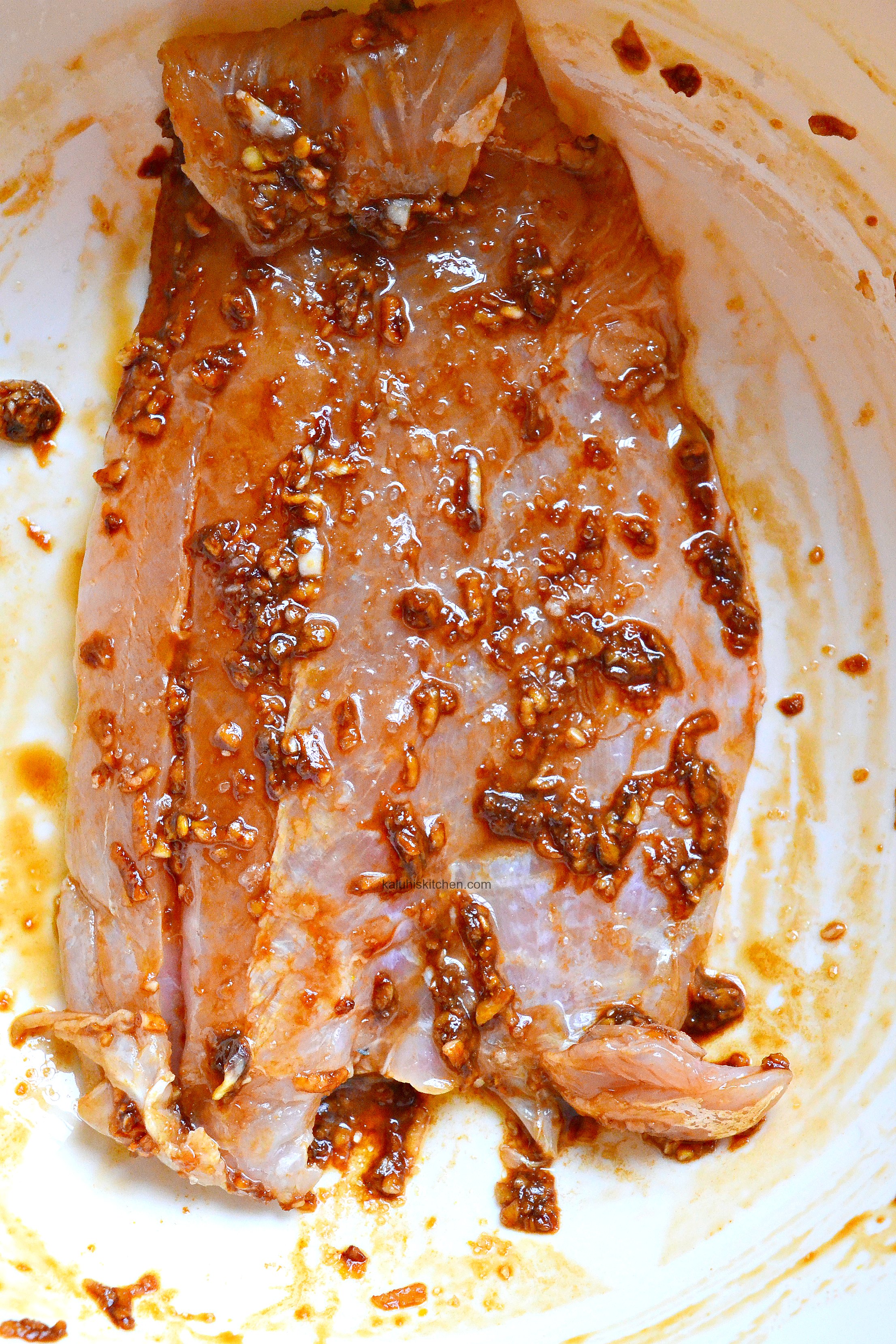 Once the time has lapsed, proceed to fry your fillet on a non-stick pan until cooked through. This will take about 8 minutes. Once charred on both sides, slice and set aside.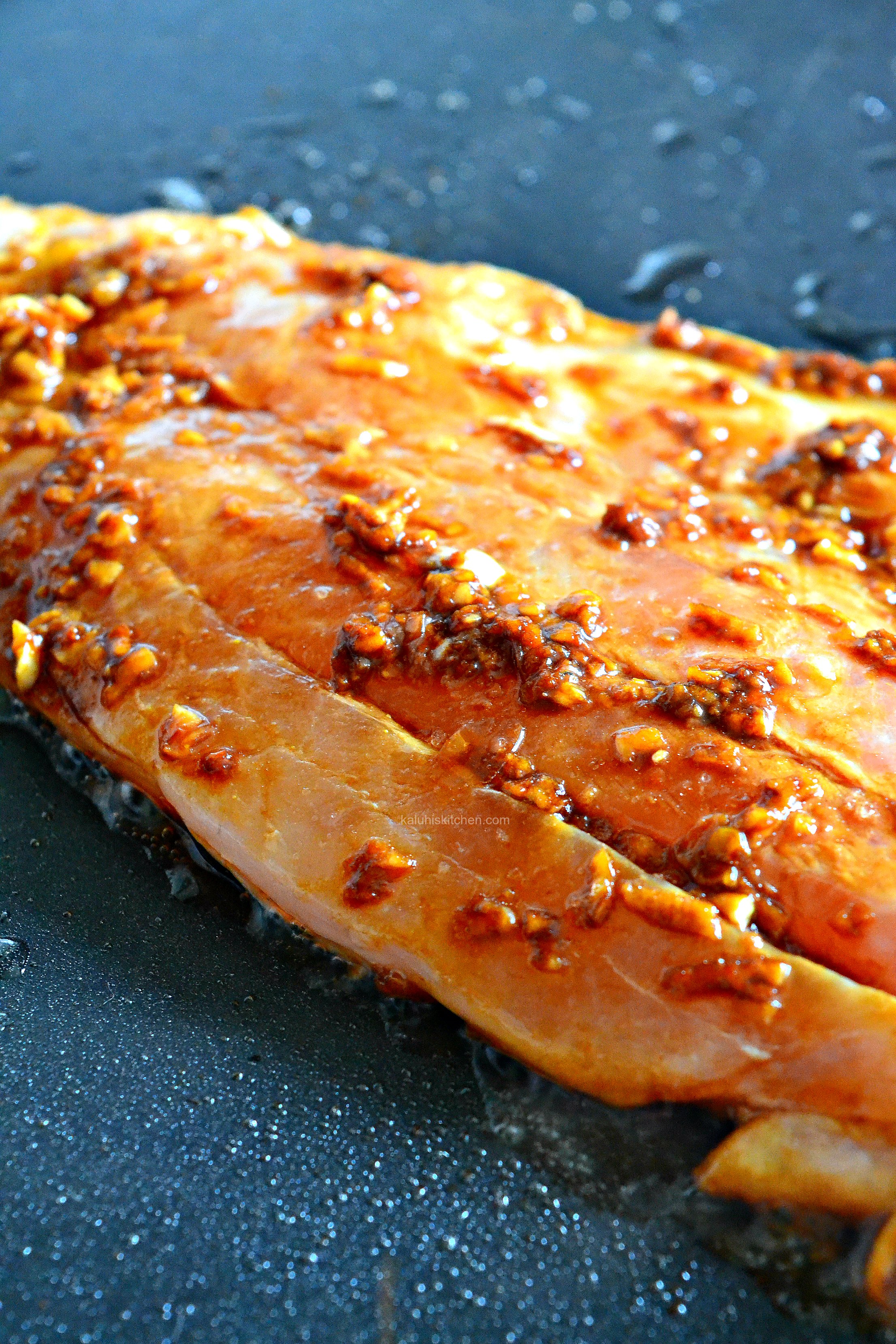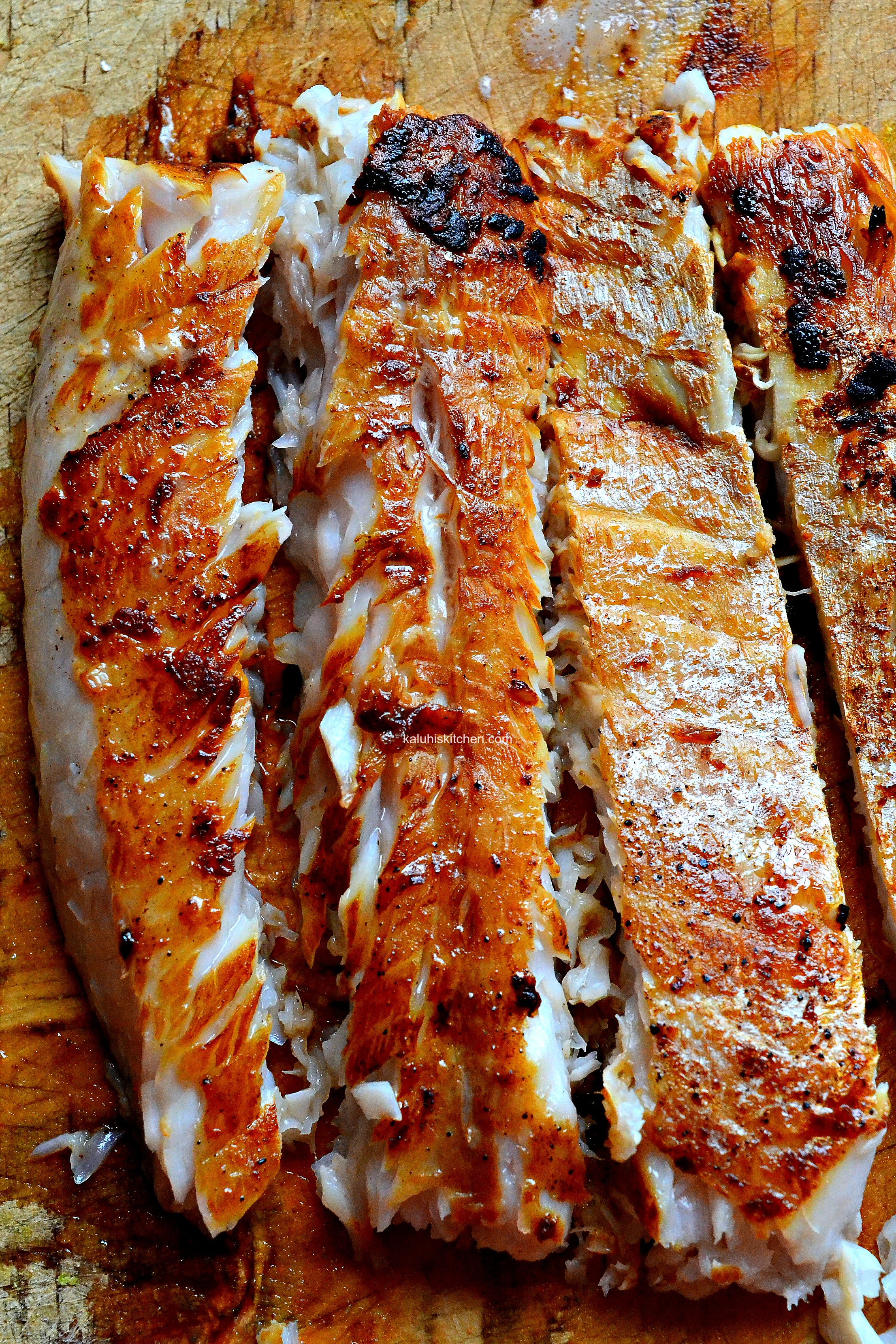 For the coconut milk sauce which i LOOOOOOOOOOVE!!!! Place your onion, coriander stalks (by stalks I mean the stem of dhania, yaani ile mti soft ya green dania leaves hutokea..), chili, garlic and thyme in a pan. Coriander stalks are so under rated as a kitchen ingredient 🙁 but id you cook with them you will see the difference. Check out this thread I made about coriander stalks. I used white onion since they have a milder flavor but red onion would be ok too. Thyme goes so so well with fish as I said on twitter and this time was no exception. I used dried thyme, which I bought in the supermarket at about 150 bob a can. Everything is in our spice isles! Take your time as you walk through and explore different things. <3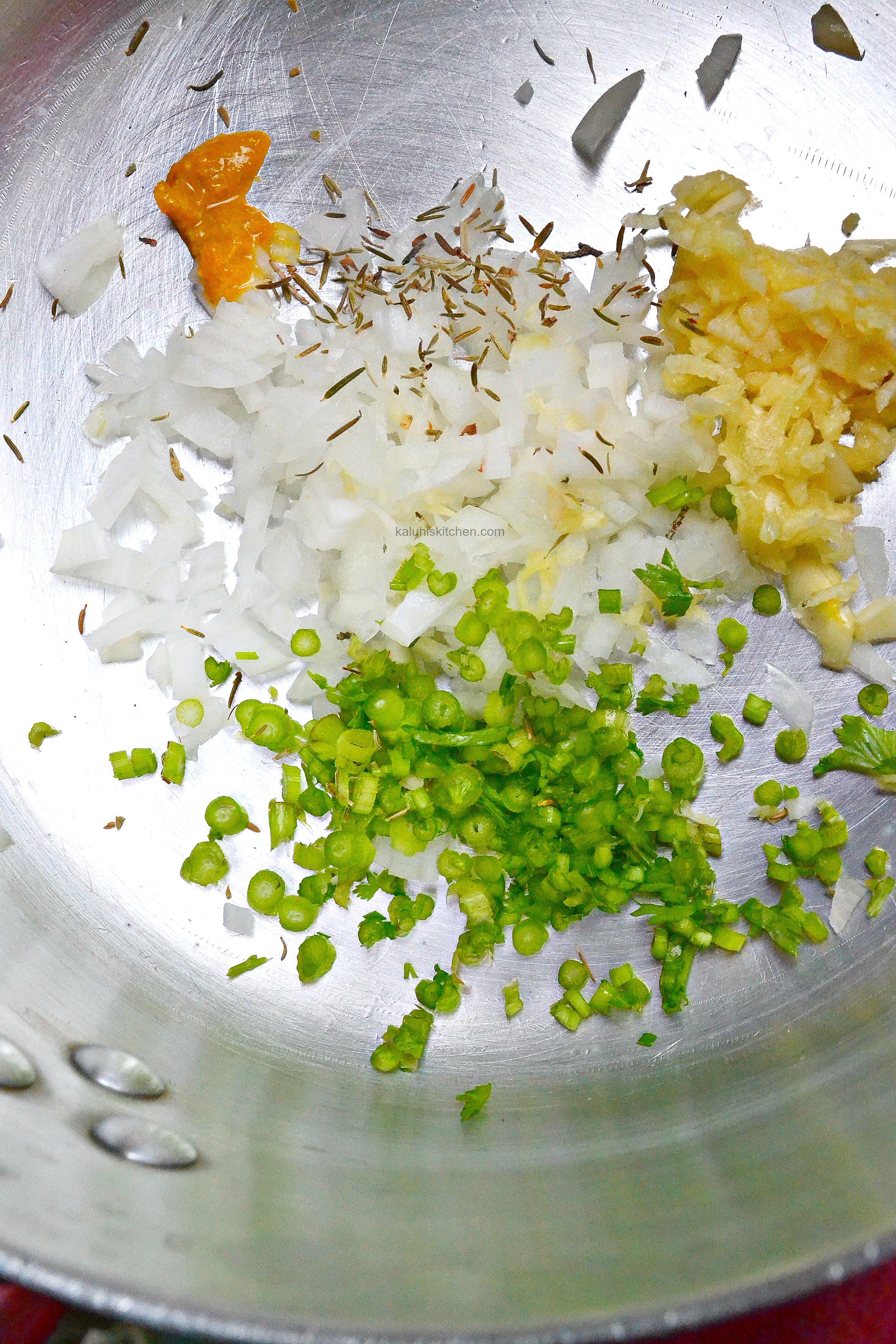 Let it simmer on medium low heat until the onions have softened and the garlic is fragrant. Squeeze in your lime juice, zest & give it a mix then add your coconut milk. I have been a die-hard fan of Kara coconut milk but I recently found a brand I find better by Thai Pride. That is what I used and everything was so balanced out!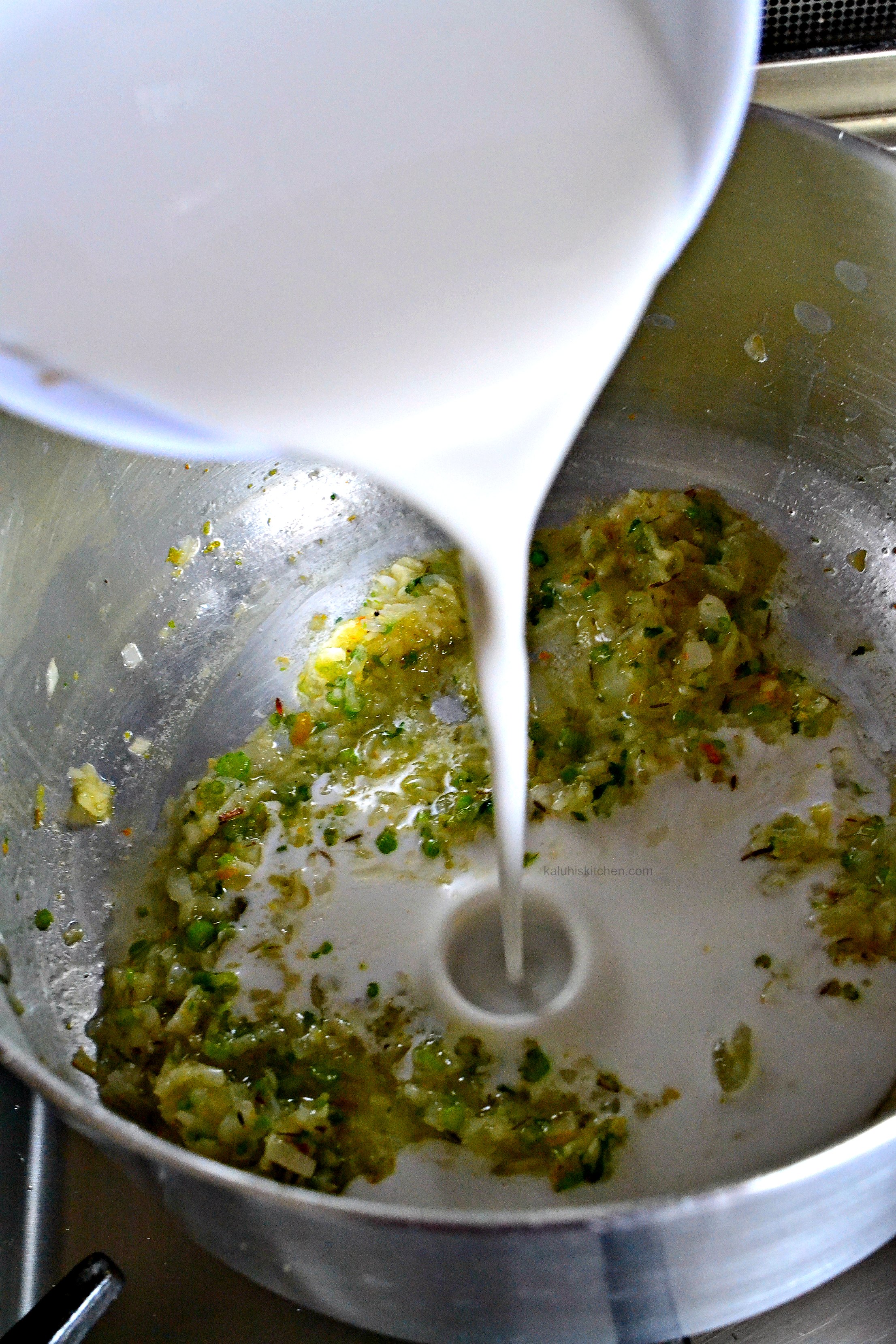 You can also use lemon for this recipe, but limes are best since they will give you the acidity you want but not too harshly and have a subtle sweetness which goes well with the coconut milk.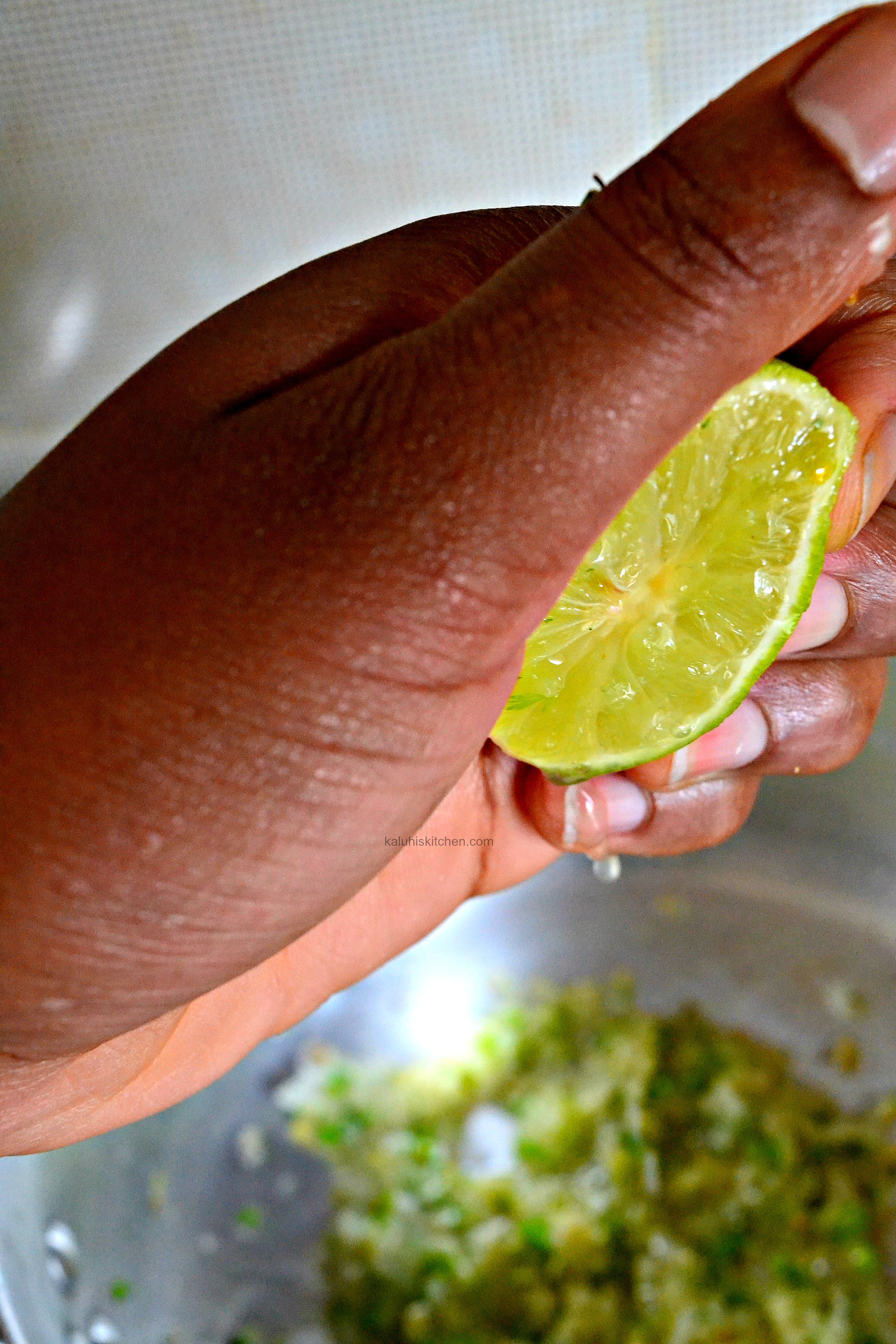 Let this simmer for about 10 minutes for everything to come together. The sauce would also go well with chicken. Place the sauce on your plate, place the fish over it, garnish with fresh coriander and serve. Feel free to lick your screen…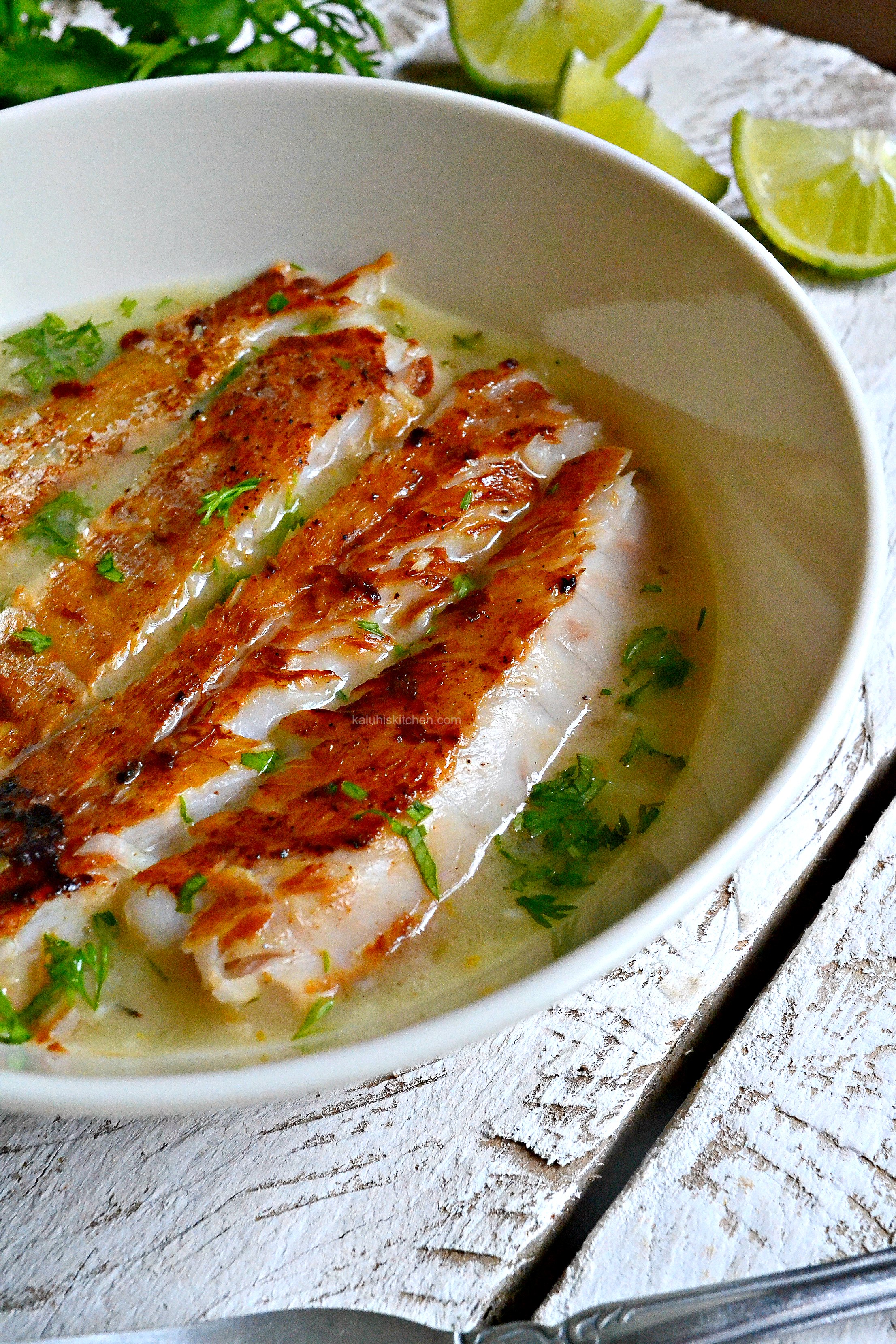 The fish was so tender, so juicy an the marinade sunk in so well. All this was so well complimented with the coconut milk sauce, whose thyme, garlic and lime flavors tied everything together. You can never go wrong with coconut milk and fish!!! Another thing I loved about this dish is that no spices were used, just lots of herbs and other fresh ingredients to really bring out the flavors! and it was ridiculously delicious!!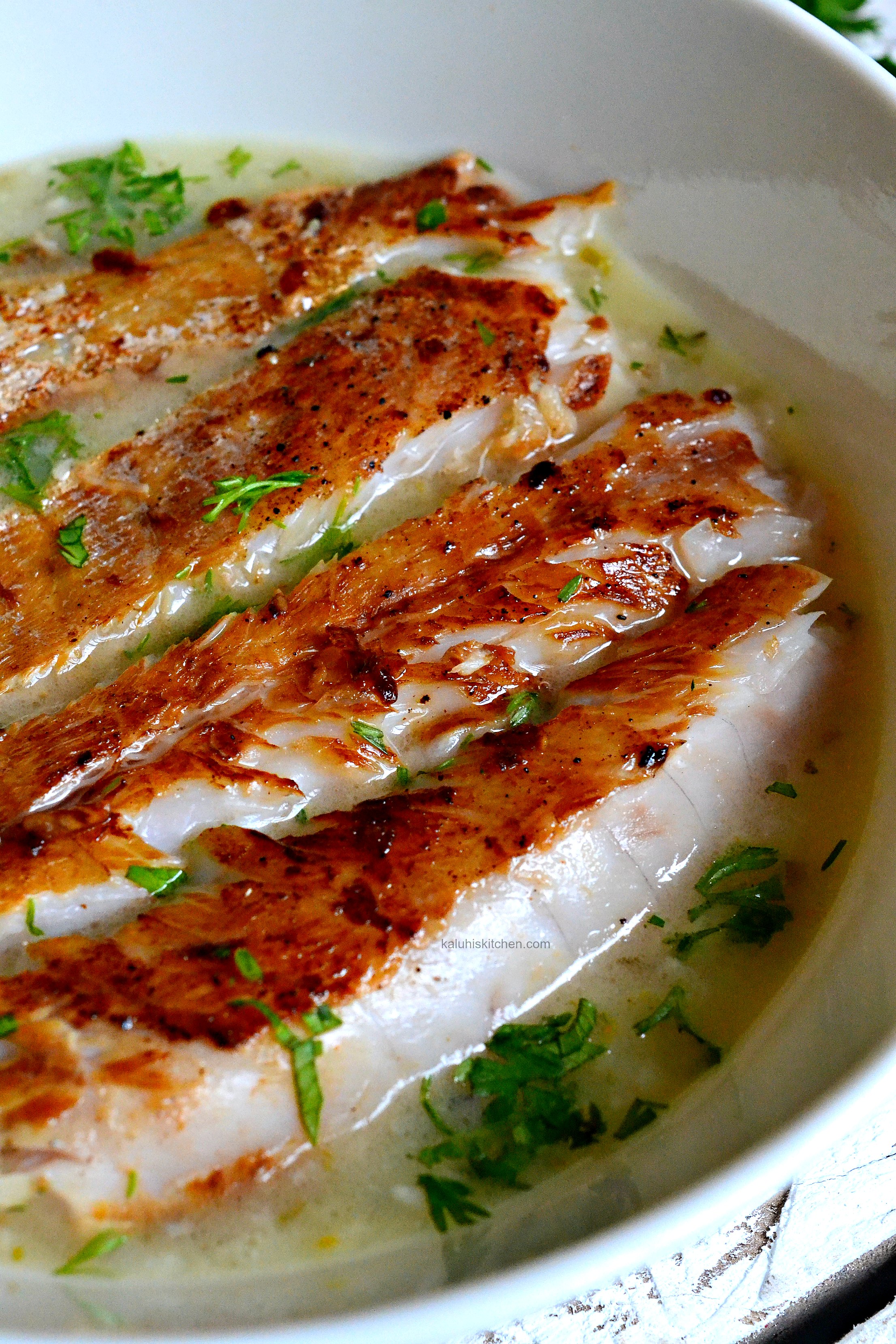 You can check out my other fish recipes here: my rosemary garlic fish fingers, my chili coconut milk tilapia masala, my tilapia peri peri . But first, let's take a bite! #S.L.U.R.P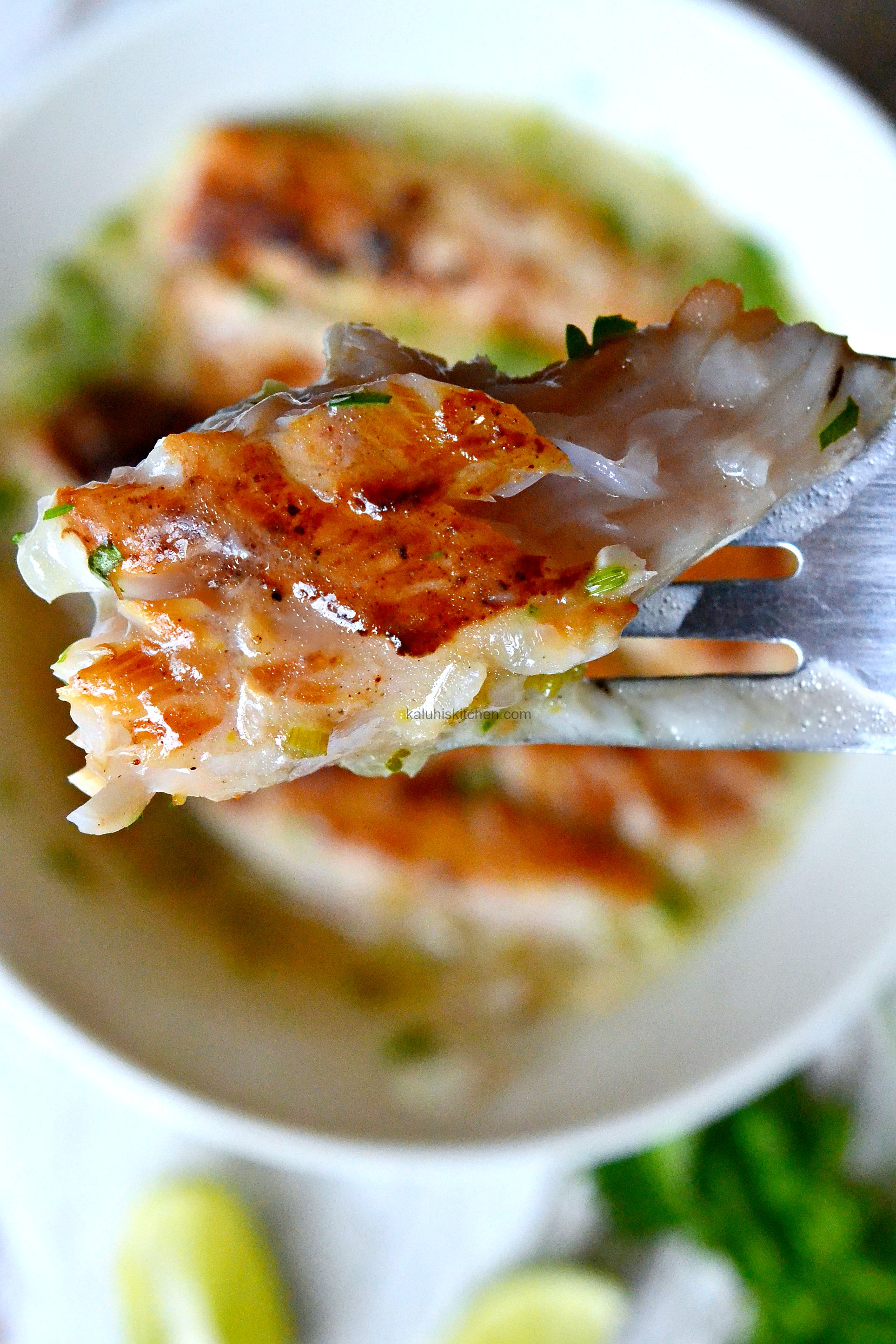 To more great food!
-Kaluhi
---
Get your downloadable recipe here :))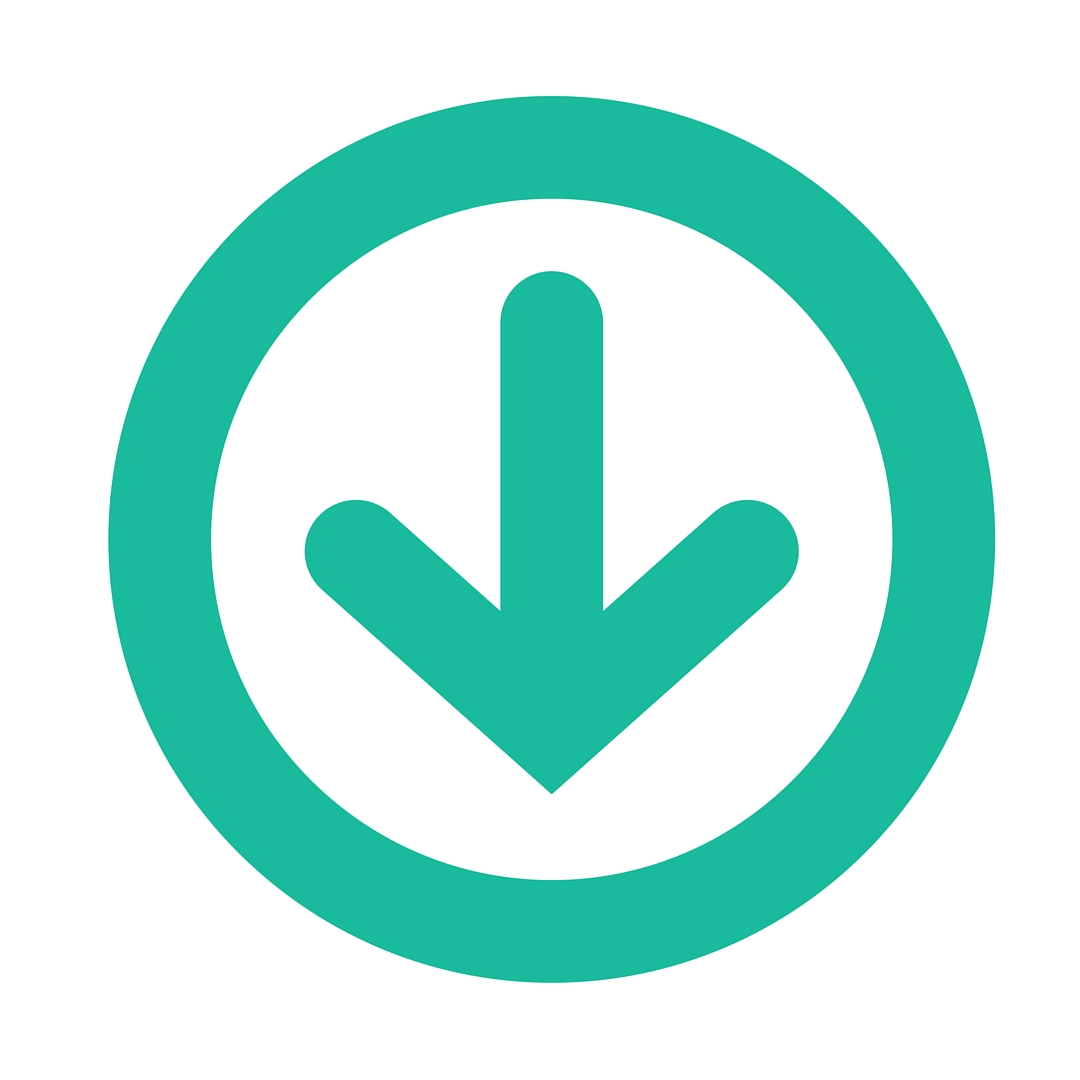 ---
All content and images are copyright protected by



Do not copy in part or whole without giving due credit.