Like many ladies in Nairobi, I always go to Kenyatta Market to have my hair braided. They are not only done cheaply there, but very fast too. I find it comical how the wasusi (salonists) almost come to blows when they spot someone with open hair walking their way. To avoid all that commotion, I have my msusi pick me from the stage when I arrive.  Her name is Connie but I call her Aunty Connie.  She is so nice and I always get braided in her stall. Some weeks back as we snaked our way through the open  fruit market and through the car wash, the aroma of fried tilapia wafted our way. I asked her where I could get some and she promised to direct me after my braids were done. As I got my hair fixed, I thought about all the possible ways I could make my fish (that was before I fell asleep on the salon chair).
I remembered discovering peri peri is what our brothers and sisters down south refer to what we East Africans know as pilipili. It really is the same thing- bird's eye chilli. Feeling inspired by my new discovery, I decided to make my fish spicy and saucy. I just have to warn you before trying my tilapia peri peri, there is a high possibility that you may develop serious addictions to tilapia cooked with this recipe. It is that good! Proceed.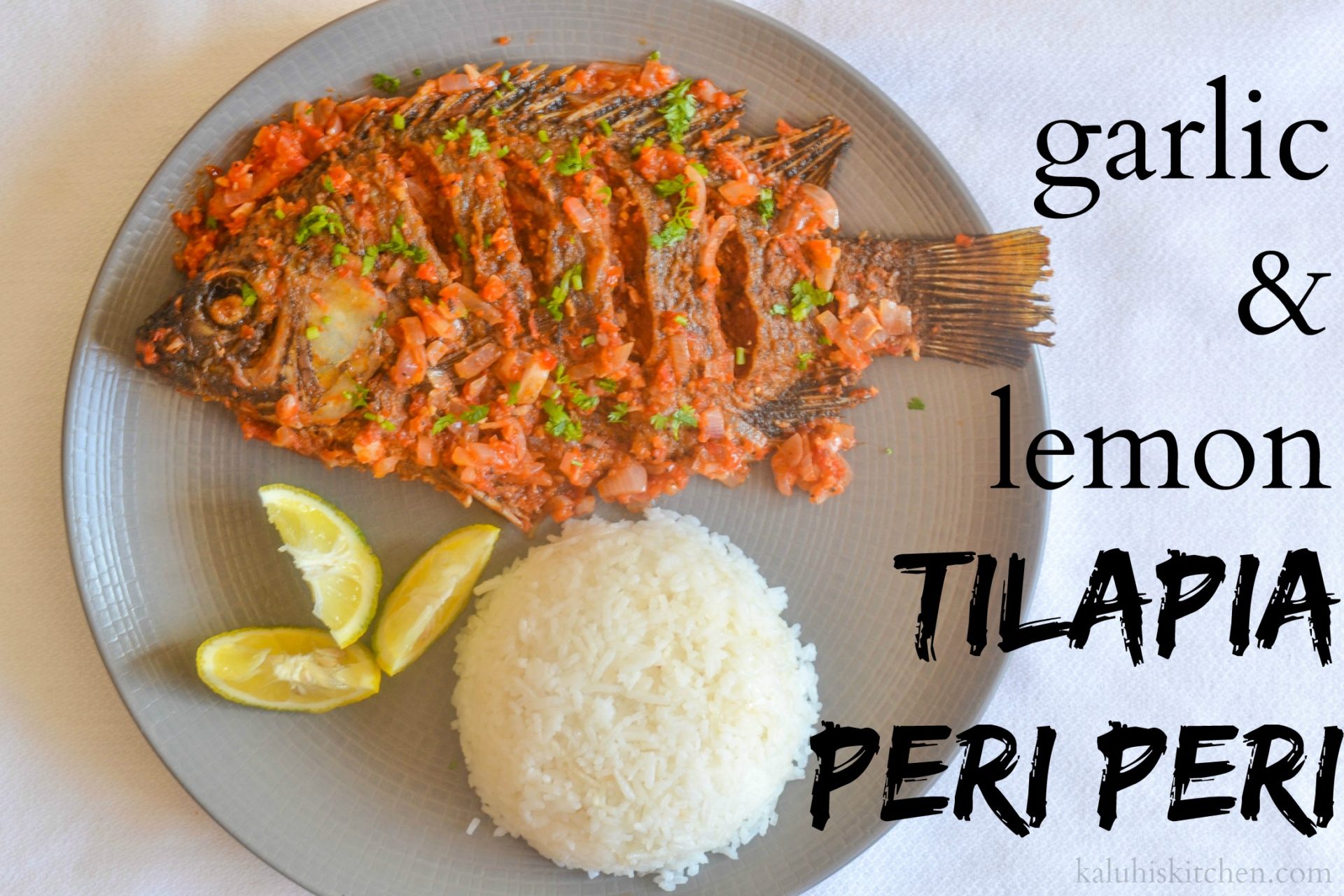 COOK TIME: 35 MINUTES                                                       SERVES: 1
Ingredients: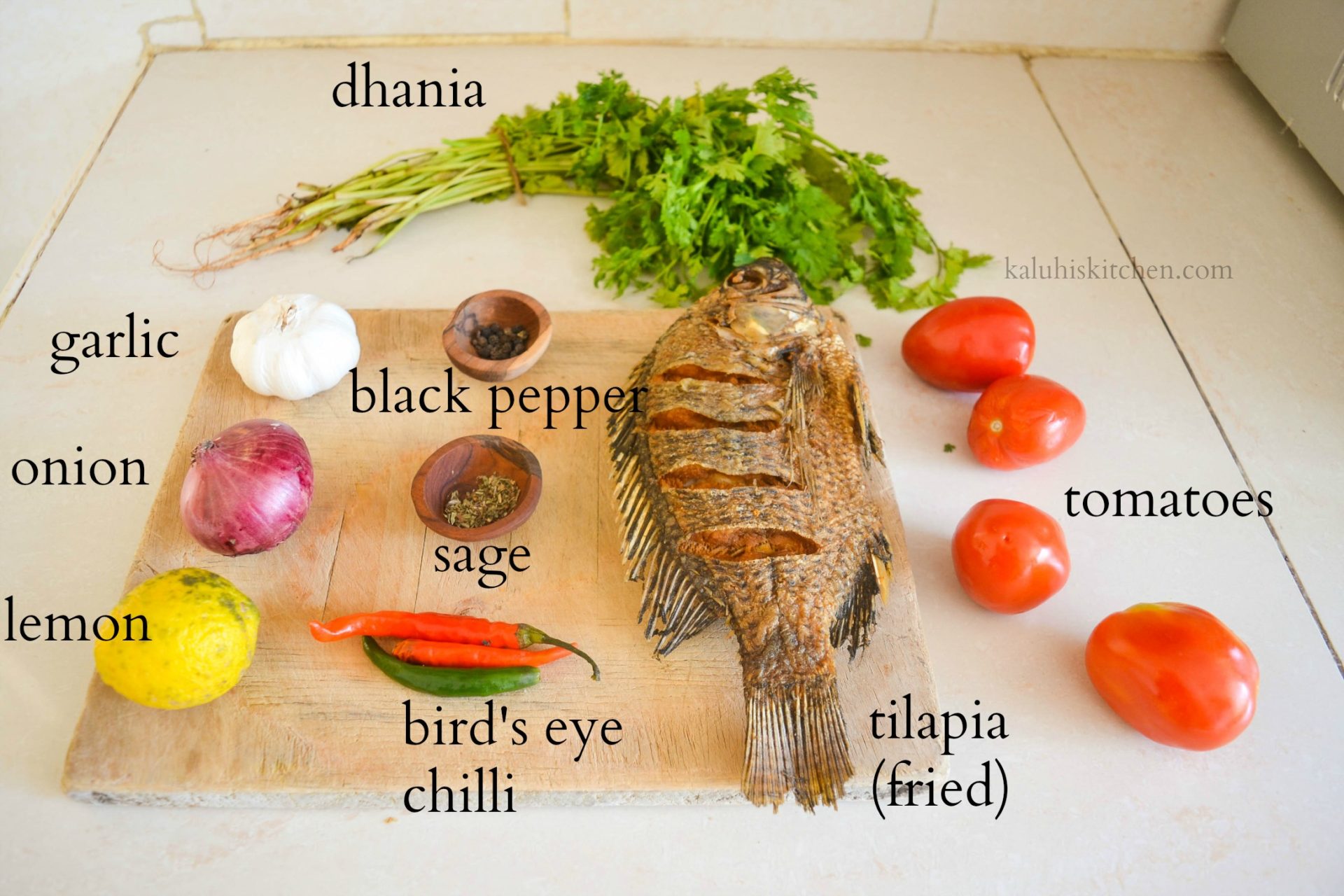 1 small tilapia fish, fried
1 lemon, juice
1/2 teaspoon of lemon zest
2 birds eye chilli
1/2 a teaspoon of sage
1 teaspoon of black pepper seeds
4 tomatoes, grated
Coriander, finely chopped
Method
In a kinu (pestle and mortar), mince the garlic, the black pepper seeds,sage and the chillies. Set it aside.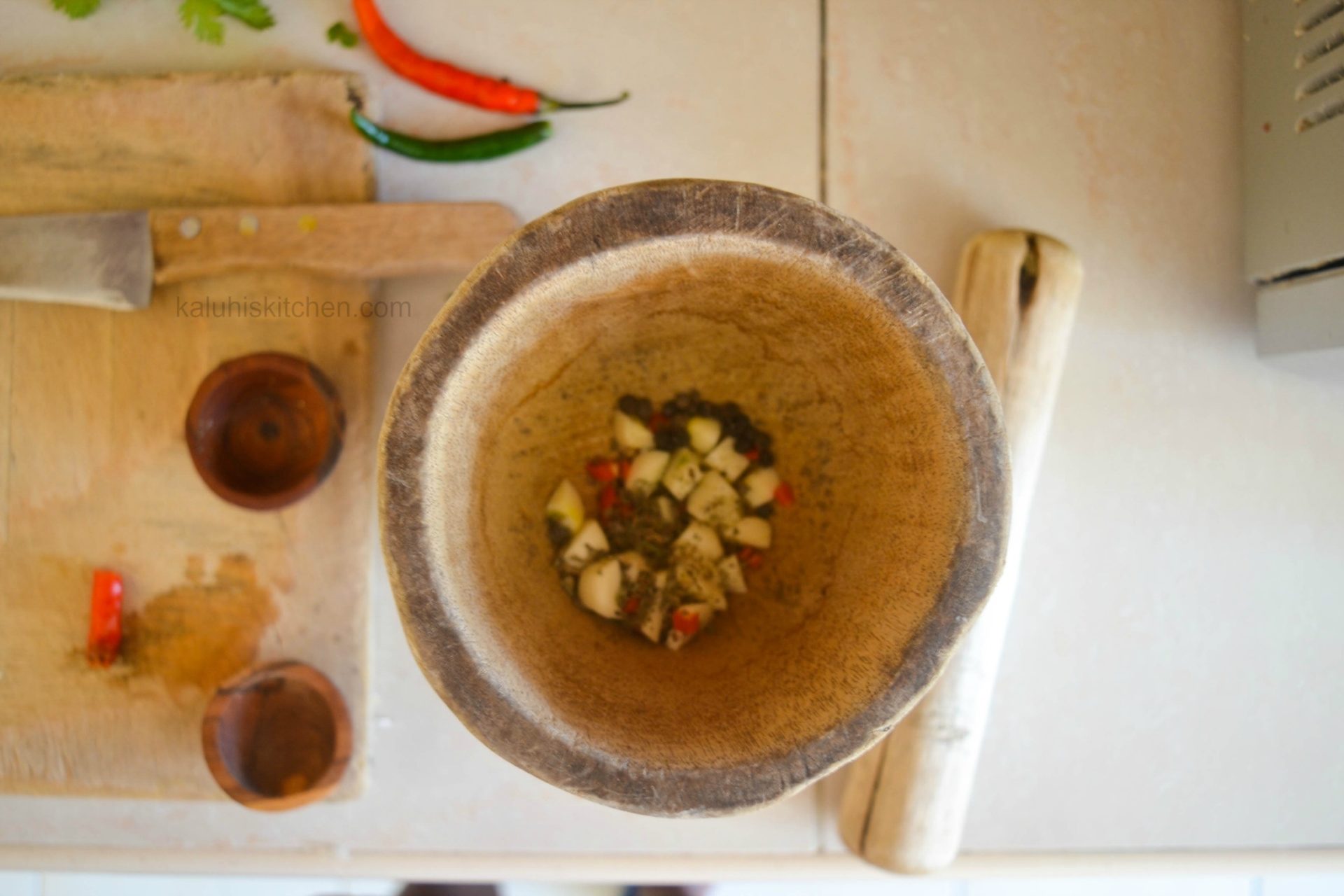 In a sufuria heat up your onions and add the paste and cook this until it has softened.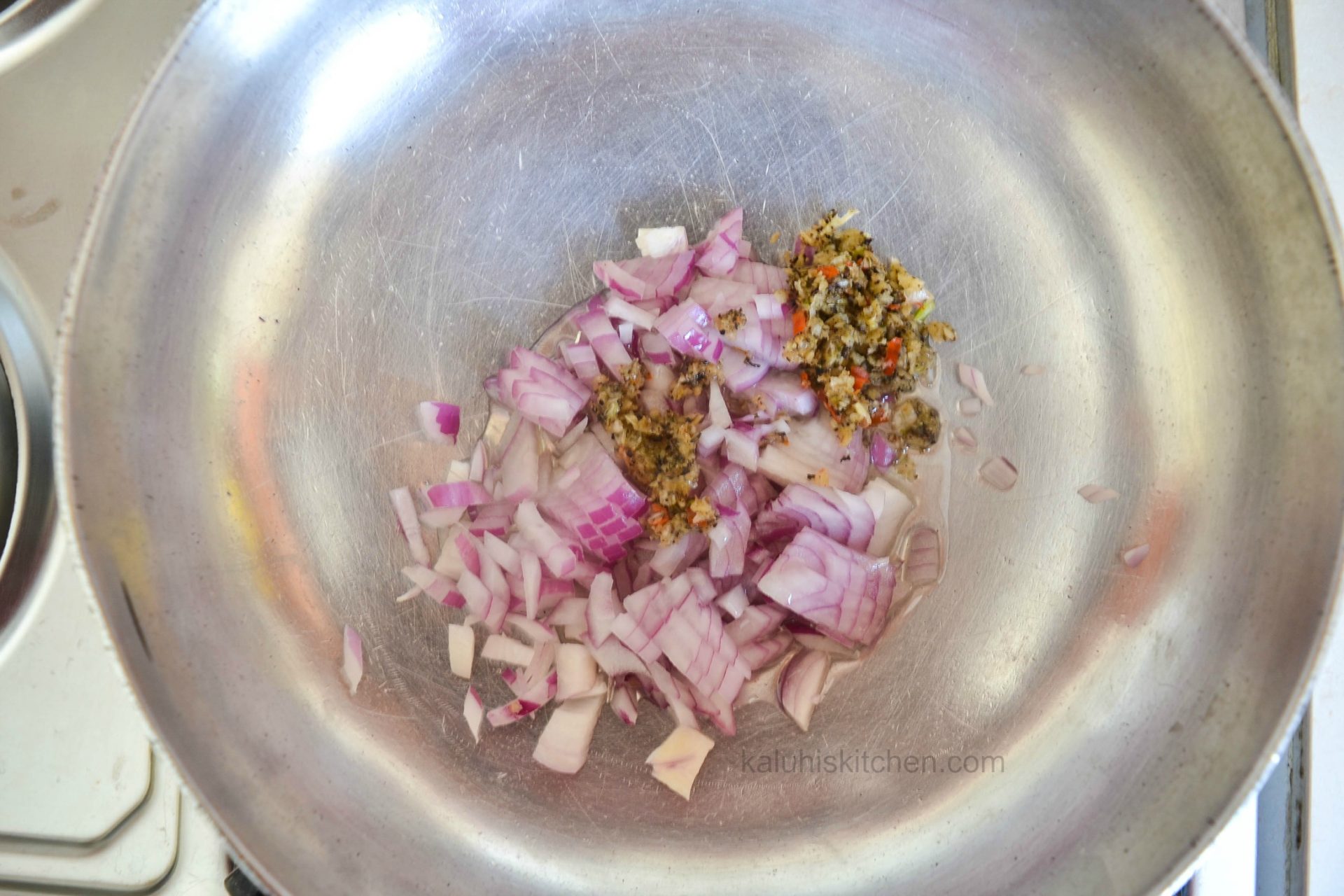 Add the tomatoes and the lemon juice and let this simmer for about 3-5 minutes. Scoop out 3 table spoonfulls of the tomatoes and set aside. Add the fish in the pan and slather the tomatoes you had scooped out on top of the fish. Sprinkle the lemon zest on top, cover with a lid and reduce the heat to low. The steam softens the fish, allows the flavors to mix and brings out those oils.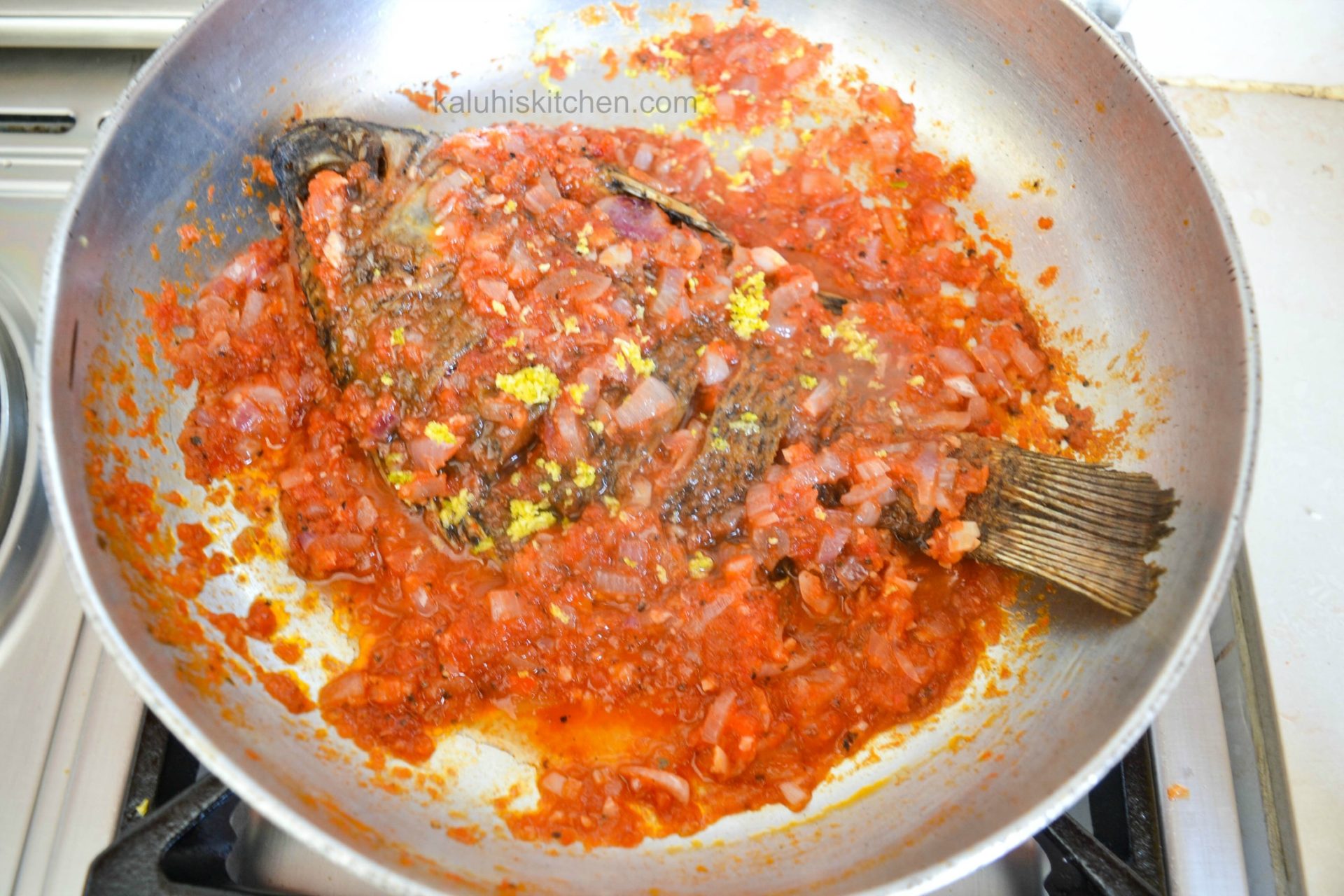 Allow it to simmer for about 10-20 minutes. Do not mix as that will make the fish break and come apart.Once you are done, serve and garnish with finely chopped coriander.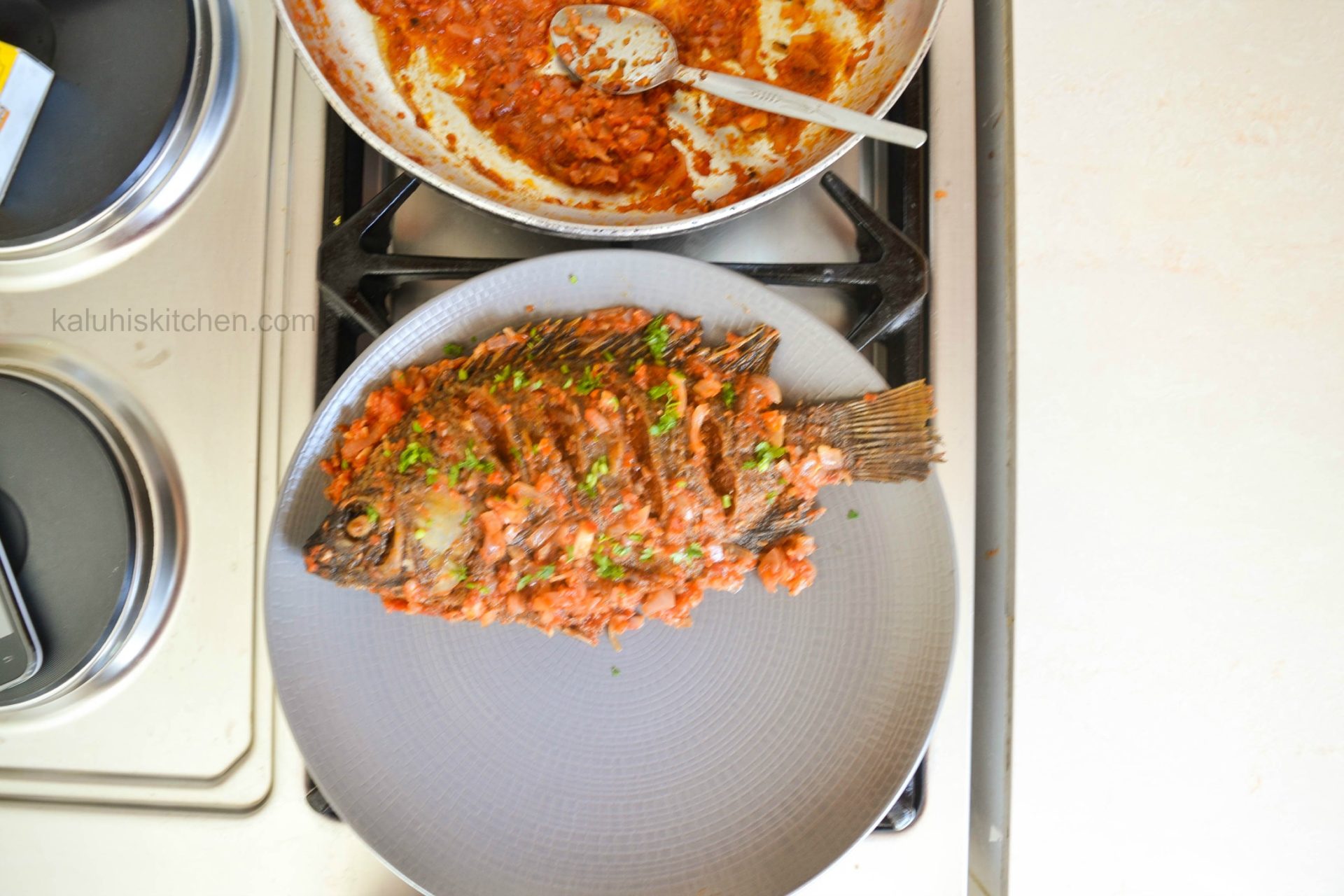 Cook your ugali (or rice), serve some amazing traditional veggies such as creamed managu and have this with your tilapia peri peri. You can serve with some lemon wedges too for an extra boost of zestiness. Spicy, zesty, juicy and perfect!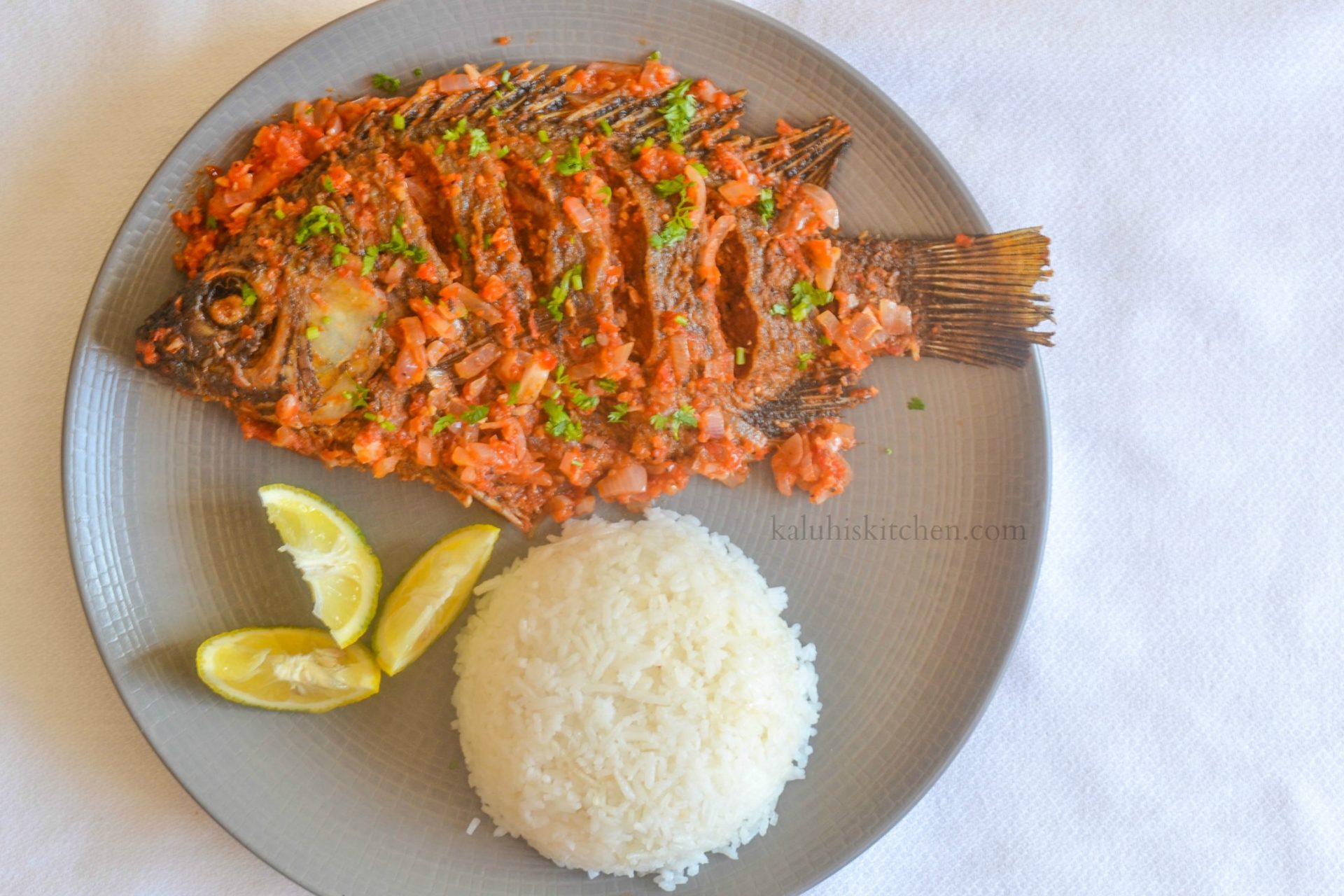 I had this tilapia peri peri nearly every night last week. And as I write this, its all I am thinking about. You too have to make this to experience what a sweet addiction this really is!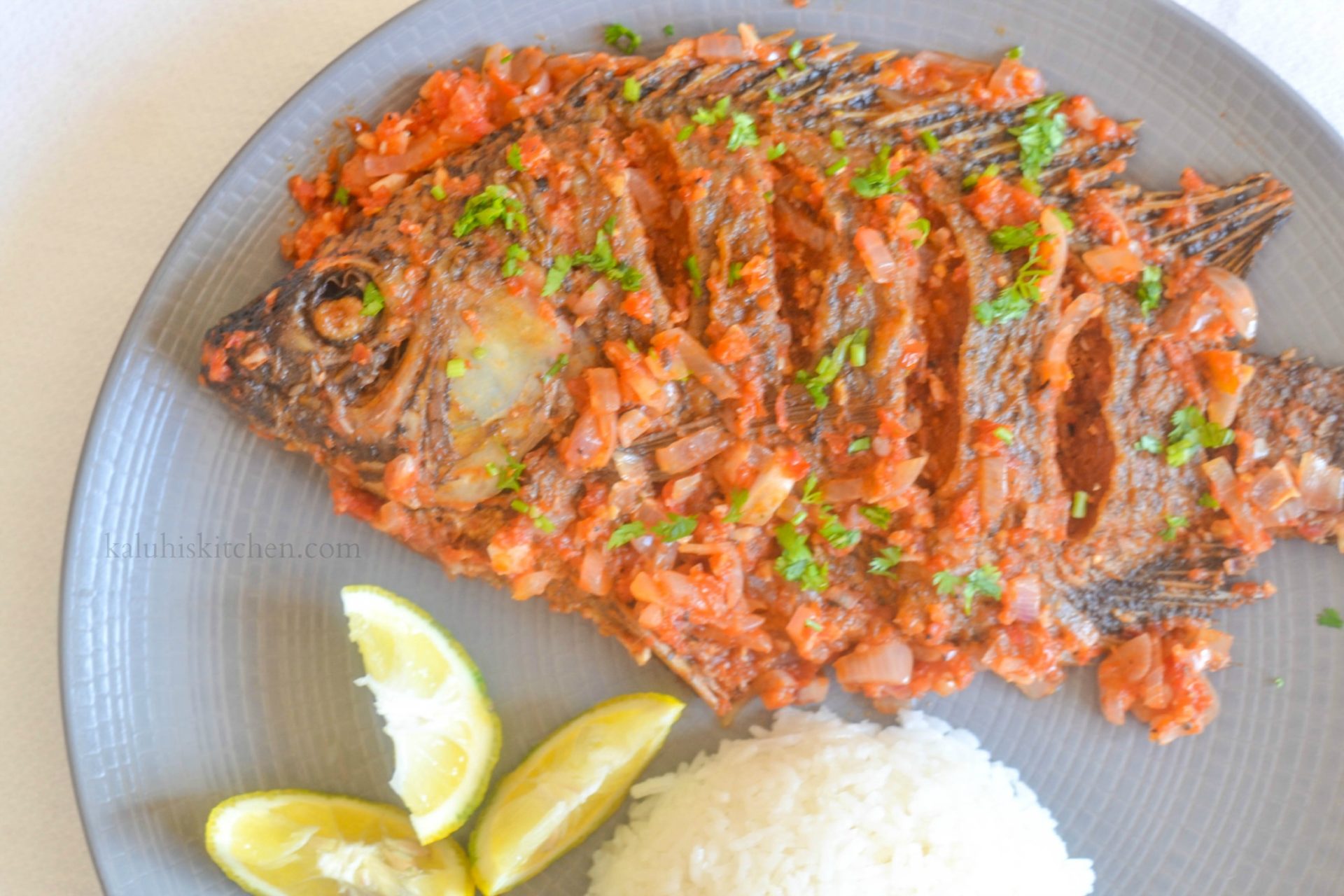 If you are up for an unforgettable feast, this is for you!!
With Love,
-Kaluhi
---
Download the full recipe here: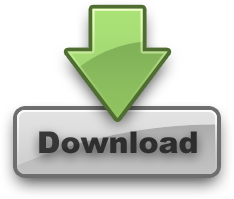 ---
All content and images are copyright protected by



Do not copy in part or whole without giving due credit.