"Nibakishie kitu tamu!" (Save me something tasty) My eldest sister Cheredi exclaimed as she spotted me in the kitchen cooking as she was on her way out to do her errands. You see, whenever I am developing new recipes for you guys, my sisters anticipate a feast. For me, that is a good and a bad thing. A good thing since I can make them happy through the great food that comes from the kitchen, and a bad thing since recipe development is usually so susceptible to serious failure! I hoped that this recipe would turn out great so that my sissy would come home to delicious food; to 'kitu tamu' as we always say. Lucky for me, this was a good recipe development day since these tilapia fish fingers were a 10/10.
I will show you how to make them, infuse flavor and incorporate spices to give you the best fish fingers you will ever make, with the littlest effort ever!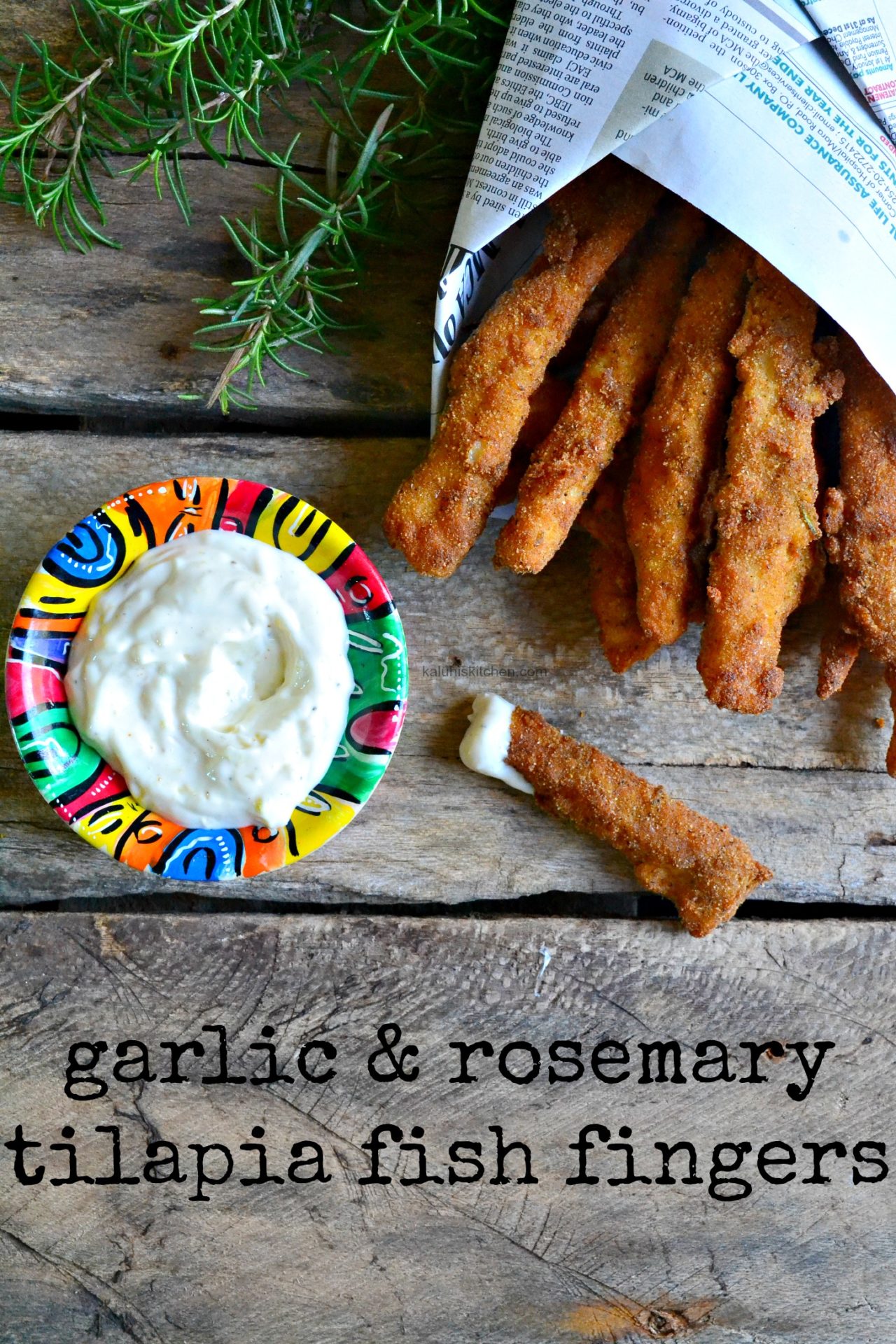 PREP TIME: 15 MIN               COOK TIME: 10 MINUTES
Ingredients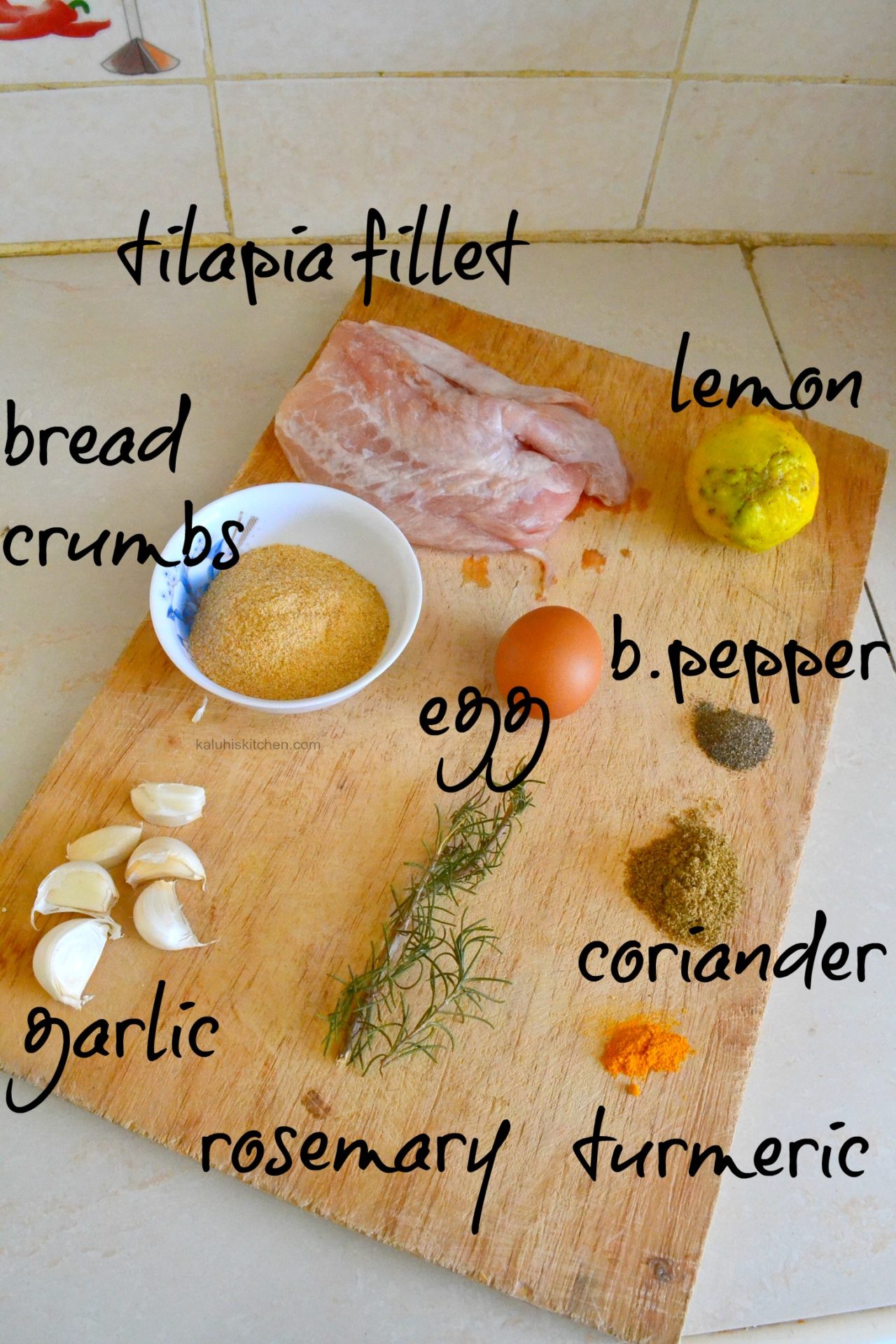 200 g of Tilapia fish fillet
1 egg
1 sprig of rosemary
5 cloves of garlic
1 cup of bread crumbs
1/4 teaspoon of turmeric
1/2 a teaspoon of black pepper
1 teaspoon of ground coriander
Salt to taste
Vegetable oil for frying
Method
Slice your fish fillet into strips with a width of about 1/2 an inch thick. Sprinkle some salt on them then set them aside. If you do not have tilapia, you can use any other kind of fish you personally fancy to make fish fingers with this recipe.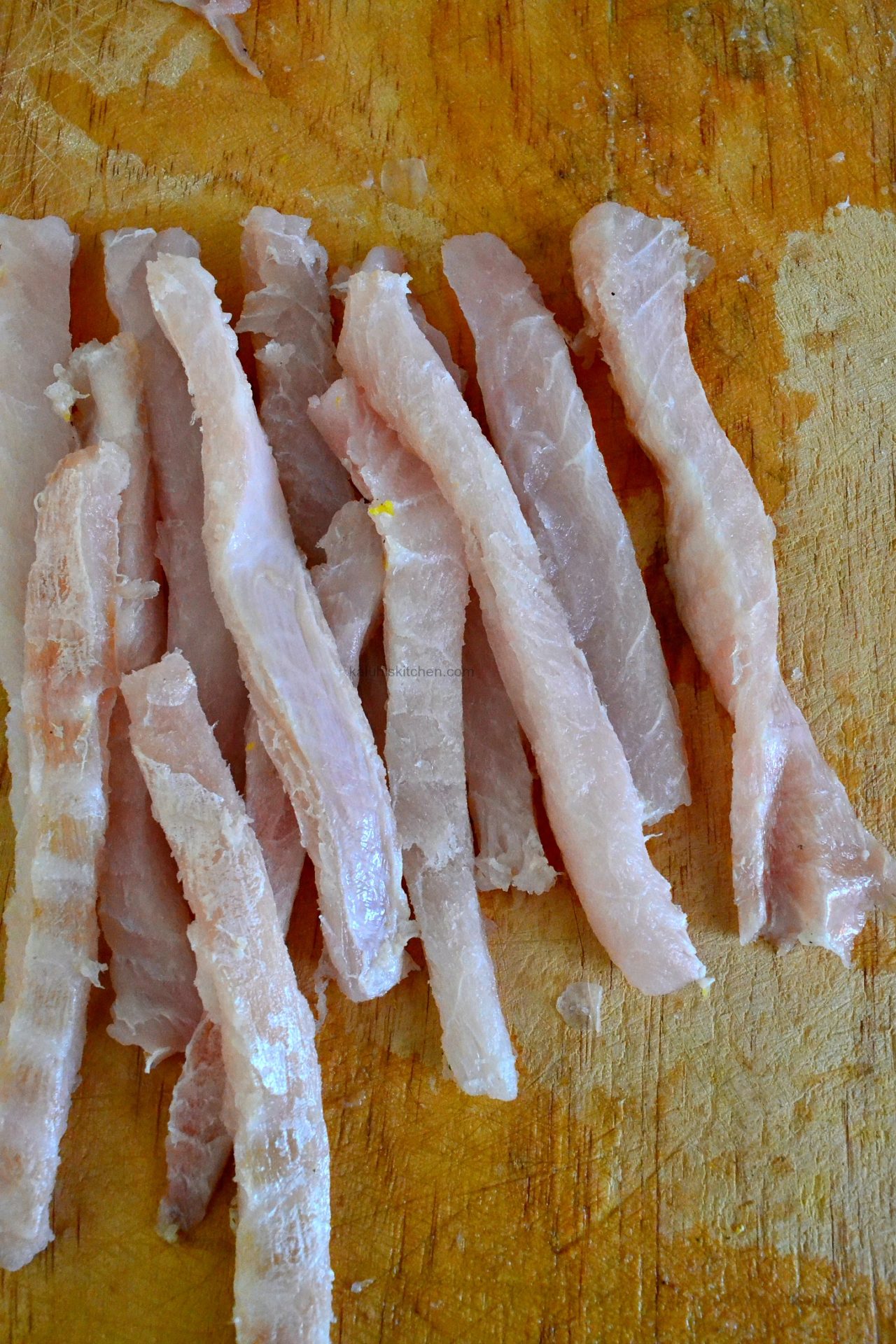 Place your breadcrumbs on a plate, add your turmeric, coriander spice and black pepper and mix all these until evenly distributed. This ensures your coating has flavor as opposed to having just breadcrumbs. I chose those three spices on a whim and also coz I know without doubt they work together. But you can add others that you like and play around with different combinations until you land on that which you really dig.
In a separate bowl, crack your egg and add add your finely chopped rosemary, about 1/2 a teaspoon, and your minced garlic. Whisk this until evenly mixed out. Like the bread crumbs, I did not use the egg on its own but had to add more flavor: Rosemary, Garlic and Lemon zest which brought out the flavor of the fish so so well!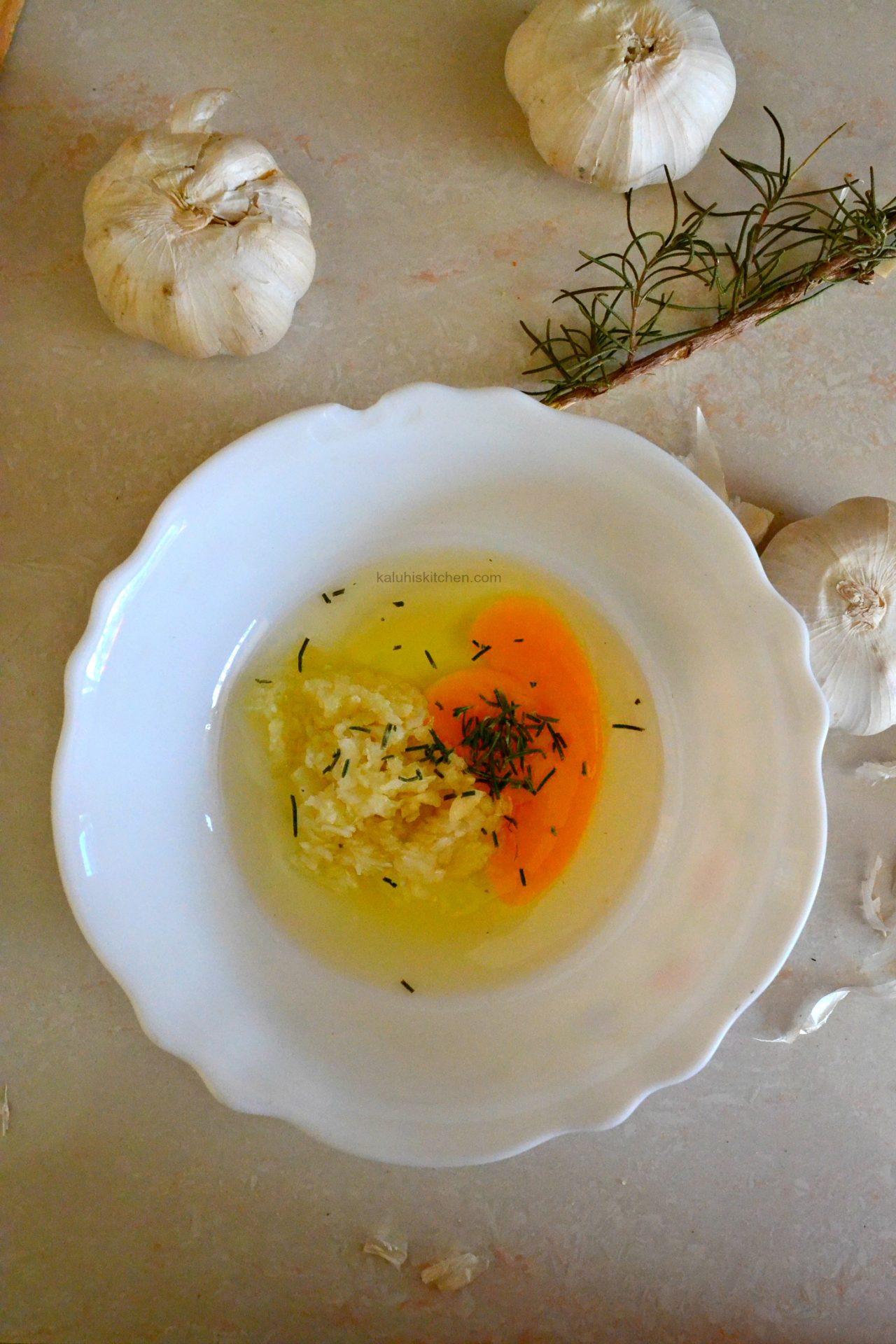 Ensure your garlic is totally minced and not cut into pieces since pieces wont mix with the egg. You rosemary has to be very finely chopped too for it to mix out well.
Dip your fish strips in the egg mixture, then roll them in your seasoned breadcrumbs then set aside. The egg acts as 'glue' allowing the breadcrumbs to stick to it. And it has rosemary and garlic so that is a huge plus!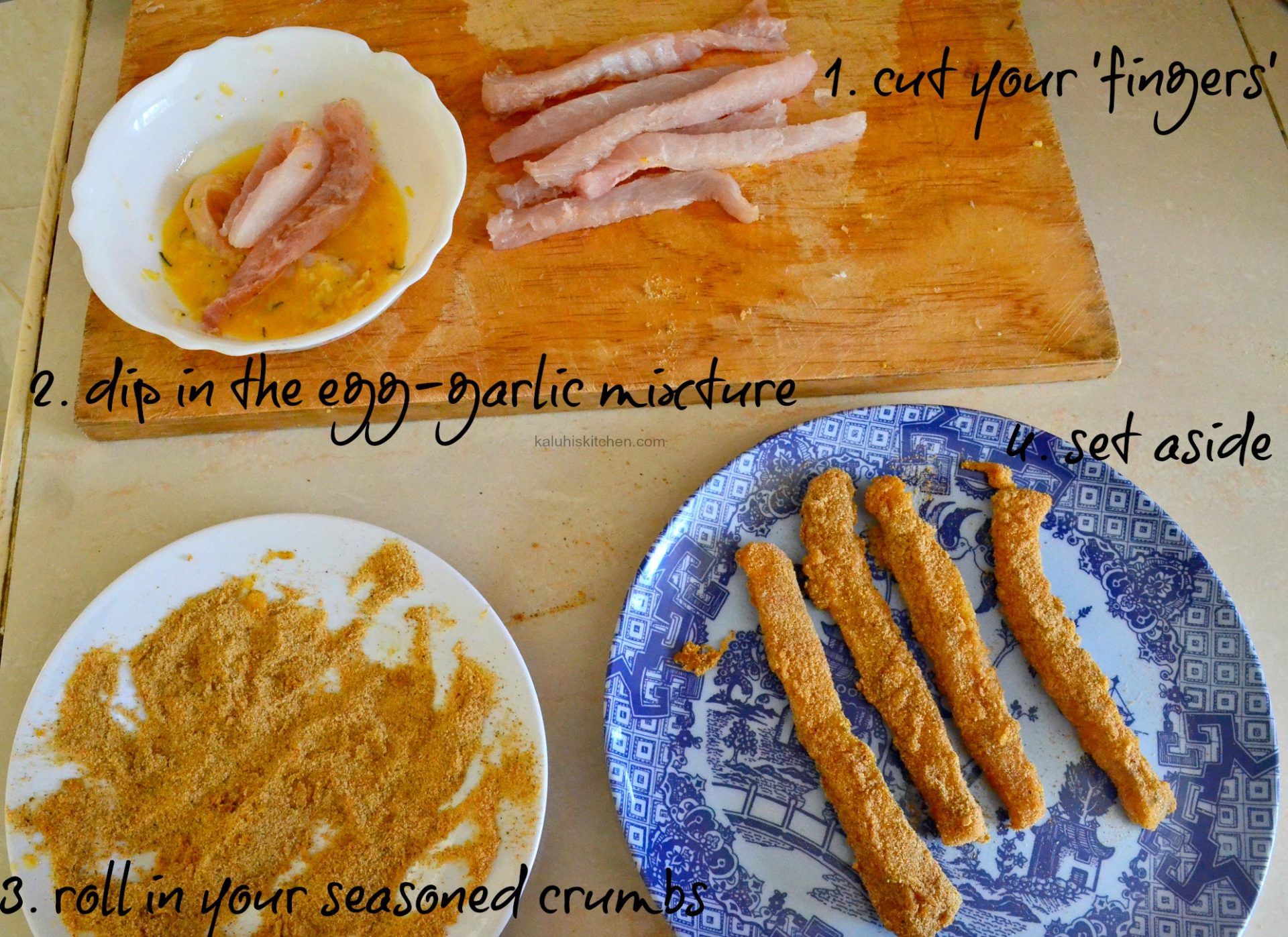 Heat some vegetable oil and fry them about 2 minutes each side then remove form heat. The frying time will vary according to the thickness of your fish fingers, but generally, fish cooks really fast. Once done, drain excess oil then proceed to plate.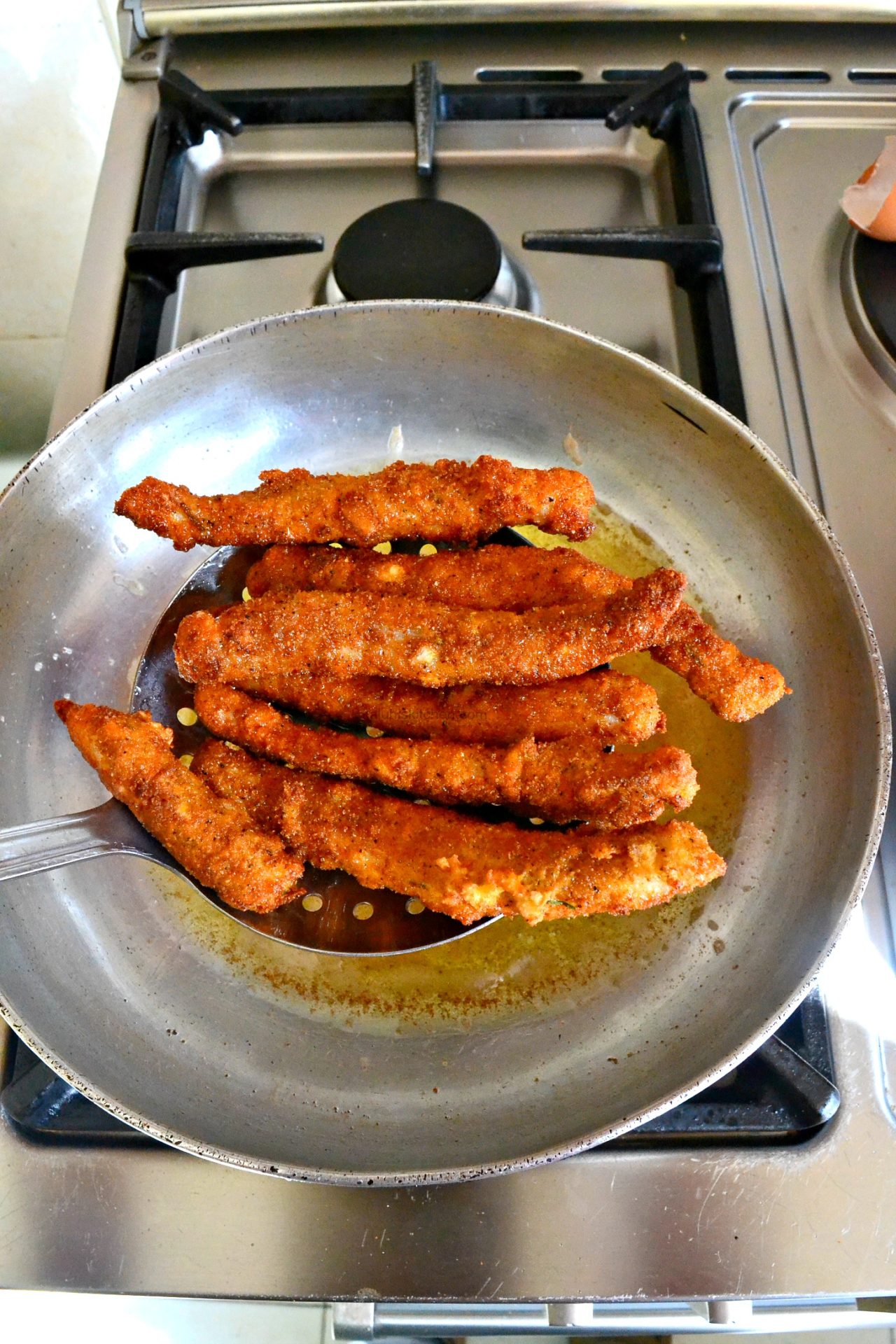 Serve with tartar sauce. Fish and tartar sauce is always a match made in heaven. I made mine with the ingredients below: Mayo, Fresh lemon juice, a dash of black pepper, one minced clove of garlic and some chili paste by Kez Organics for some mild heat.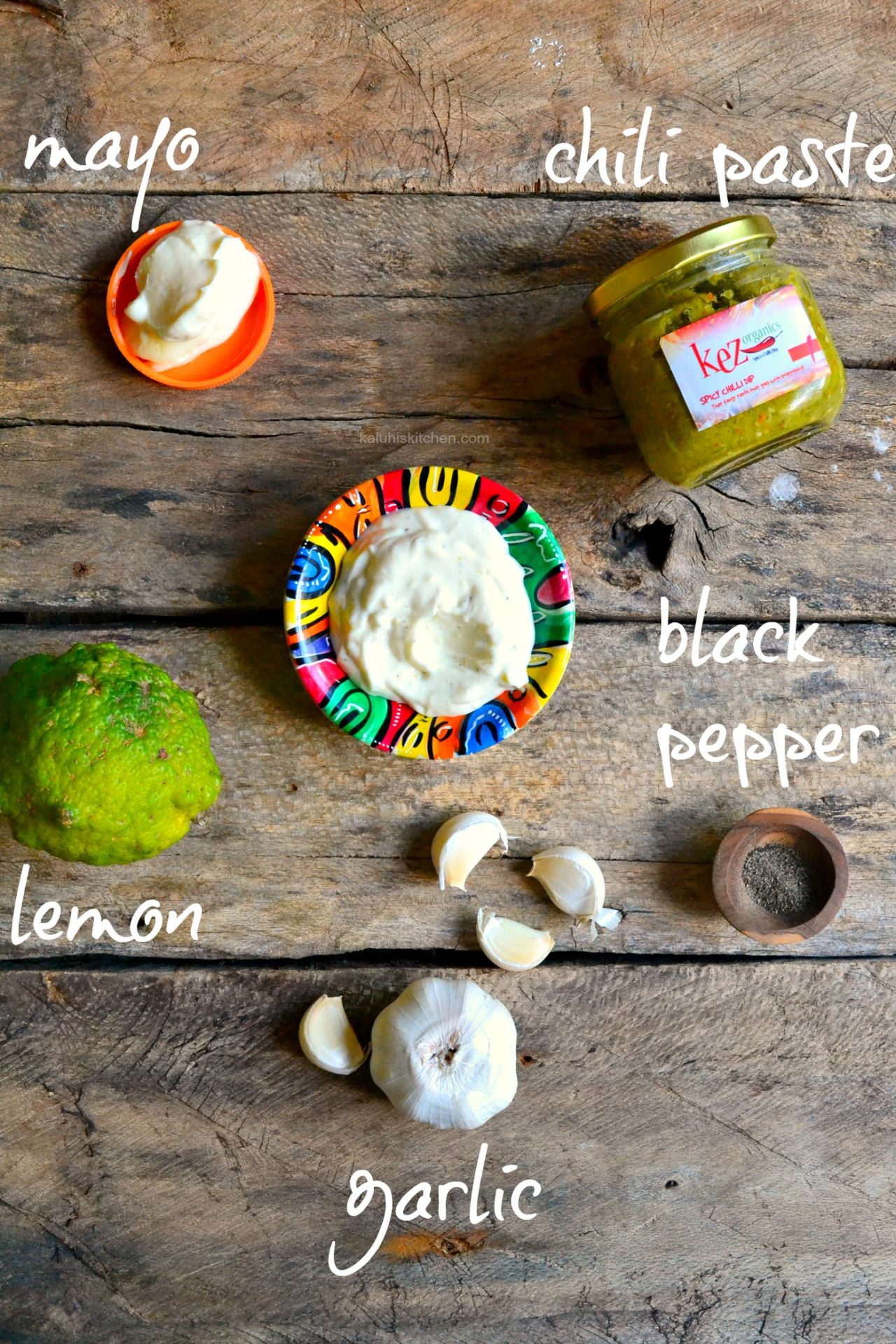 I thoroughly enjoyed eating these garlic and rosemary tilapia fish fingers as much as I did making them. They were so tender and so full of flavor. Check out my other fish finger recipe HERE and try it out too. You'll enjoy both :))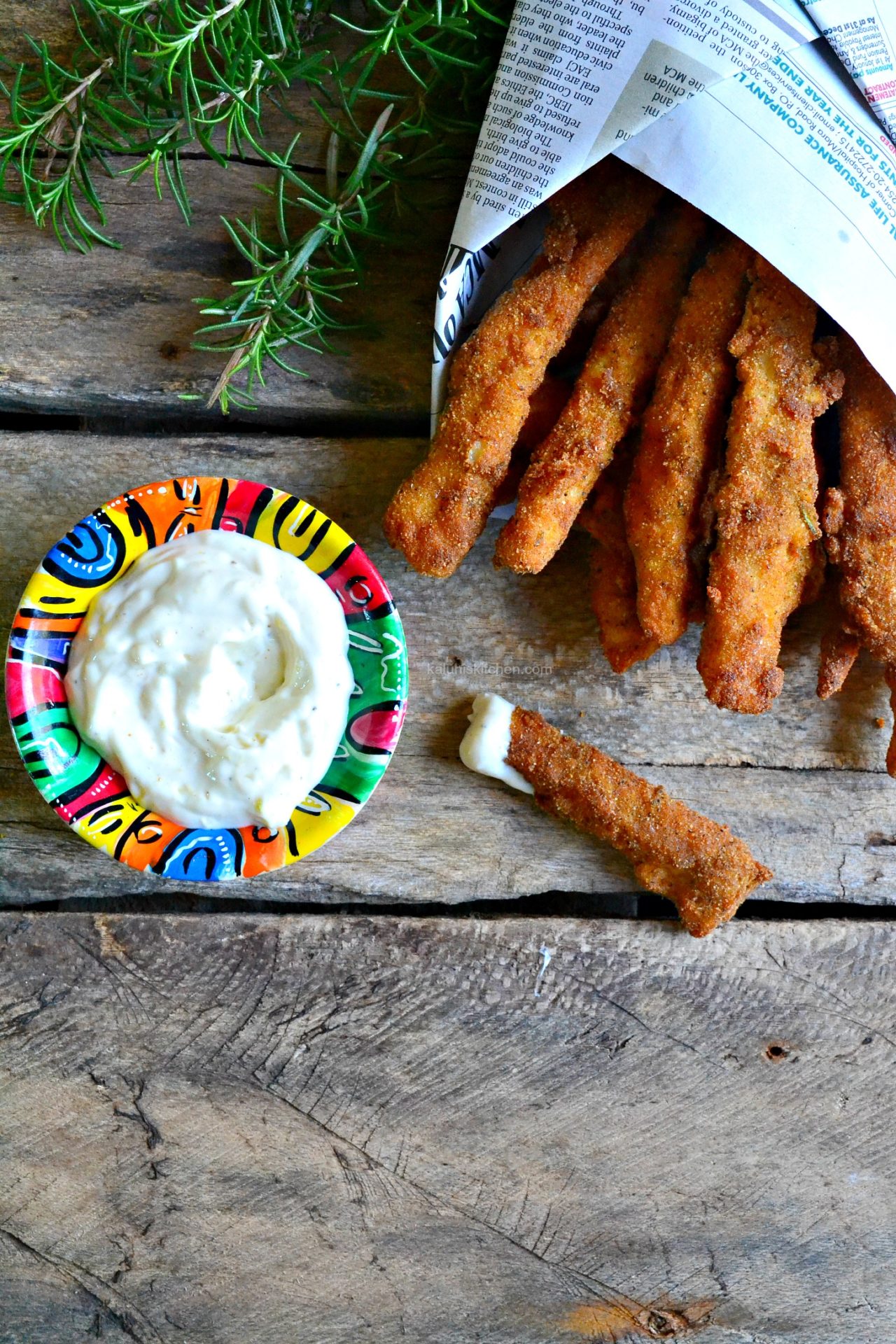 This was an easy recipe, don't you agree? You can easily make this at home without having to struggle to source for ingredients. I encourage you to play around with different spice combinations for your tilapia fish finger crust. The possibilities are endless!!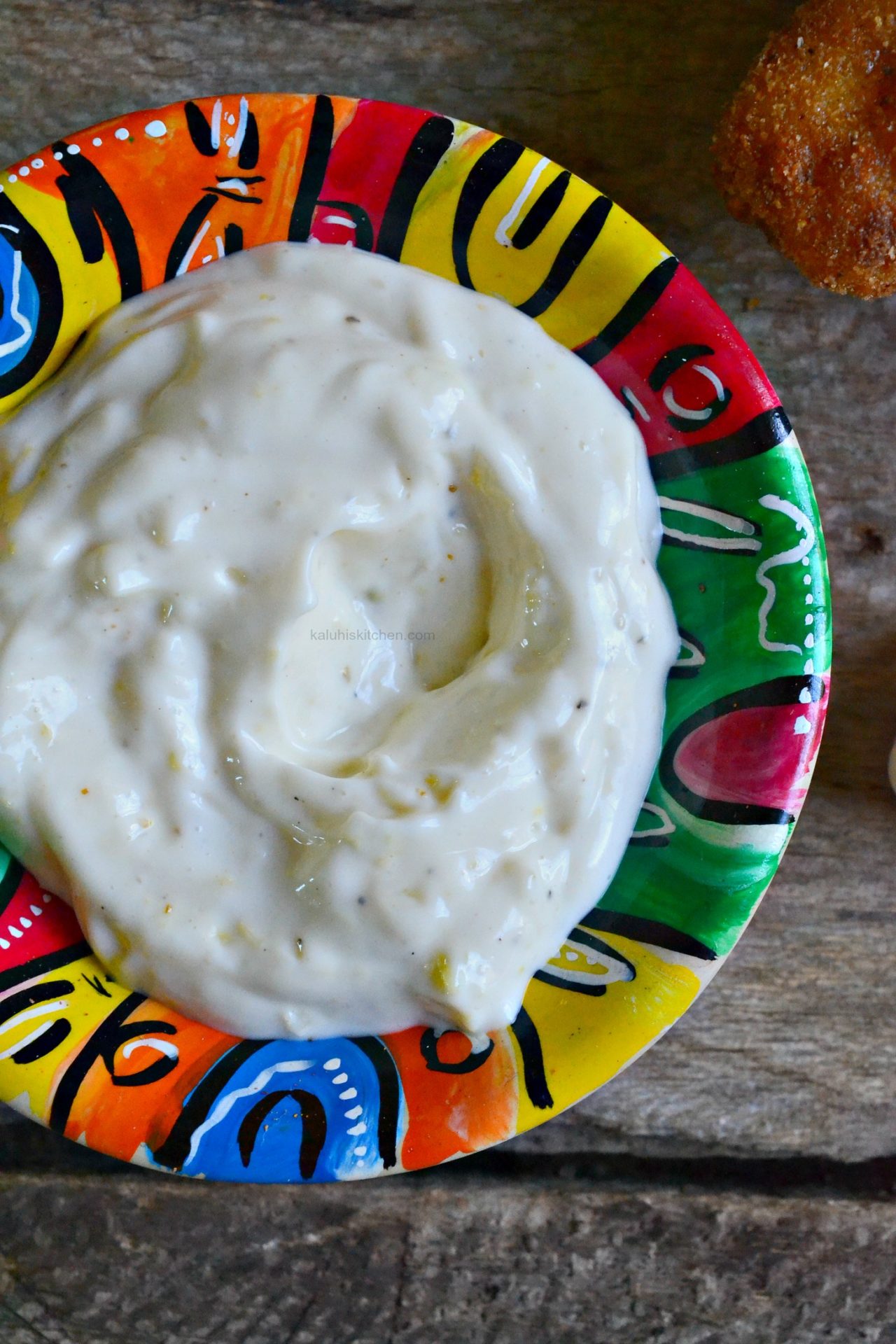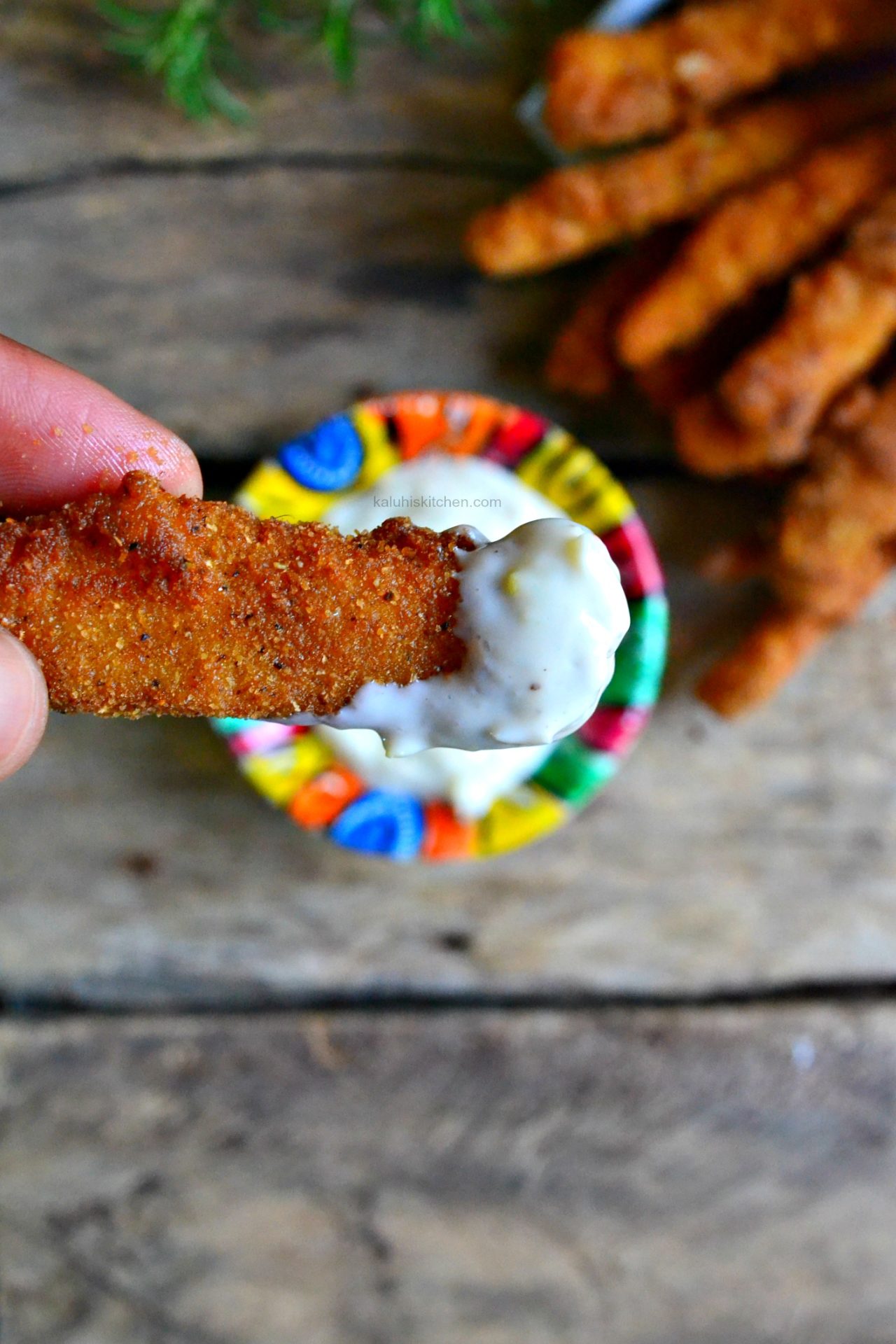 Happy Friday!
-K
---
Download the full recipe here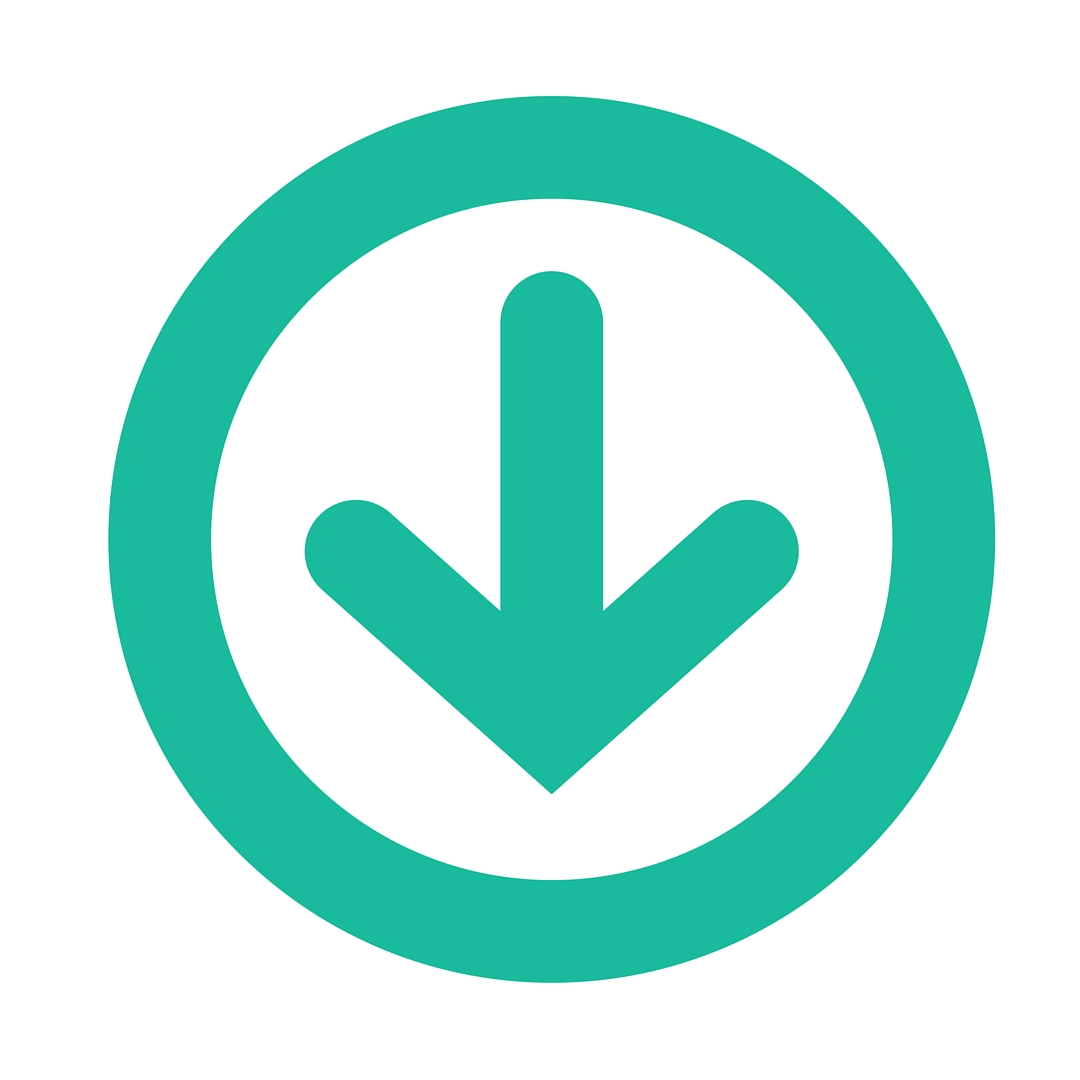 ---
All content and images are copyright protected by



Do not copy in part or whole without giving due credit.