Ladies, have you ever cheated on your eyebrows guy and ended up with thunder bolts on your face that you have to put up with until the hair grows back? Or guys, those times you cheat on your barber and end up with a hairline that has been receeded all the way to 1678? Yup! We have all experienced such moments! I am one person who is loyal to my people and my products. But sometimes, I decide I know better and such decisions I always regret. Always! Yet I never learn! I wanted to cook these ndengu with coconut milk, but I decided to buy a different brand, one that I have never used. All I know is, coconut milk does not look like gelatin. Moral of the story is, do not cheat on what has been true to you for years :DDDD. I threw out that can and I had to think fast how to cook the ndengu in a non-basic now that one key ingredient was out. That incident may have been a blessing in disguise because the marvelous beauty that resulted was worth the hustle.
Have you been looking for the best ndengu (mung beans) recipe on earth? Your search ends today!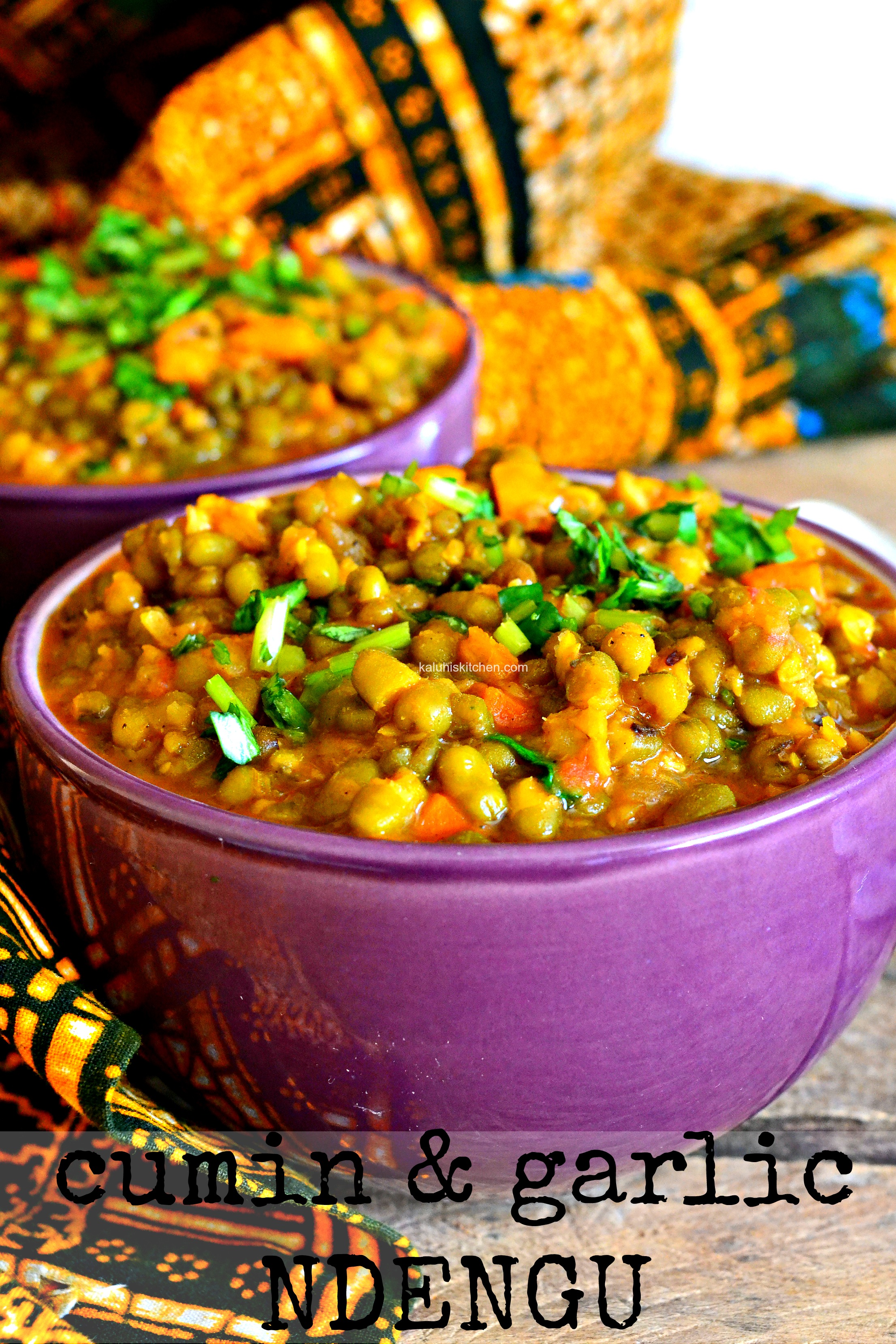 Here is the video:
PREP TIME: 15MIN    COOK TIME:   40 MIN      SERVES: 7
Ingredients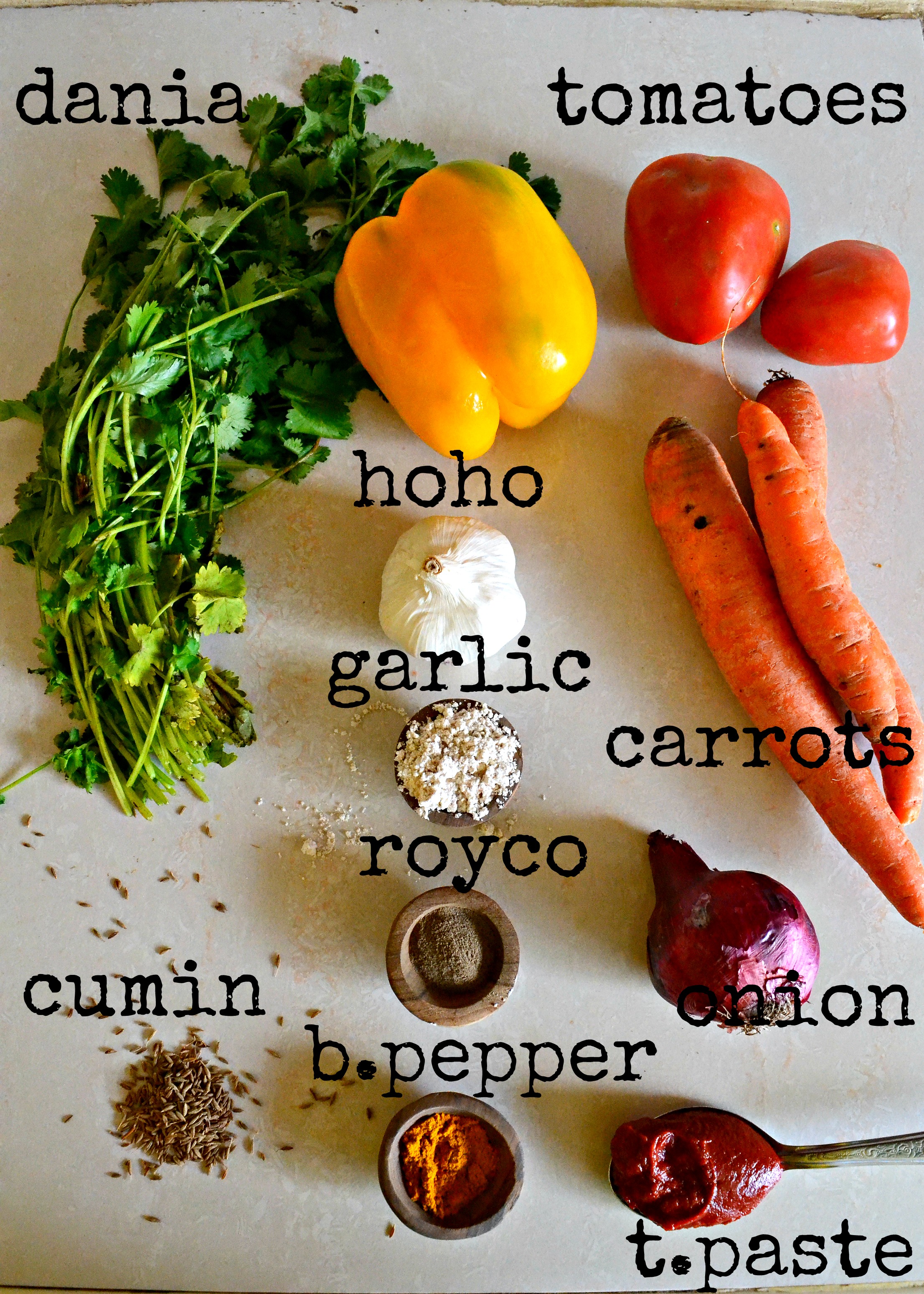 2 cups of ndengu (mung beans)
1 1/2 tablespoon of cumin
5 cloves of garlic
1 red onion, finely chopped
1/2 a cup of finely chopped coriander stems (leaves for garnish)
1 yellow hoho, chopped
2 tomatoes, blended
1 tablespoon of tomato paste
1 tablespoon of royco
1 tablespoon of black pepper
1/2 a tablespoon of turmeric
1 teaspoon of chili flakes (optional)
2 carrots, finely chopped
Salt to taste
Vegetable oil for frying
Method
First thing, put your ndengu to boil together with 4 cloves of minced garlic and the tablespoon of whole cumin seeds. Boiling your ndengu with the cumin and garlic allows their flavor to sink in and also gives the ndengu lots of flavor and character loooong before you are done cooking. Major key!  You can do the exact same thing with beans.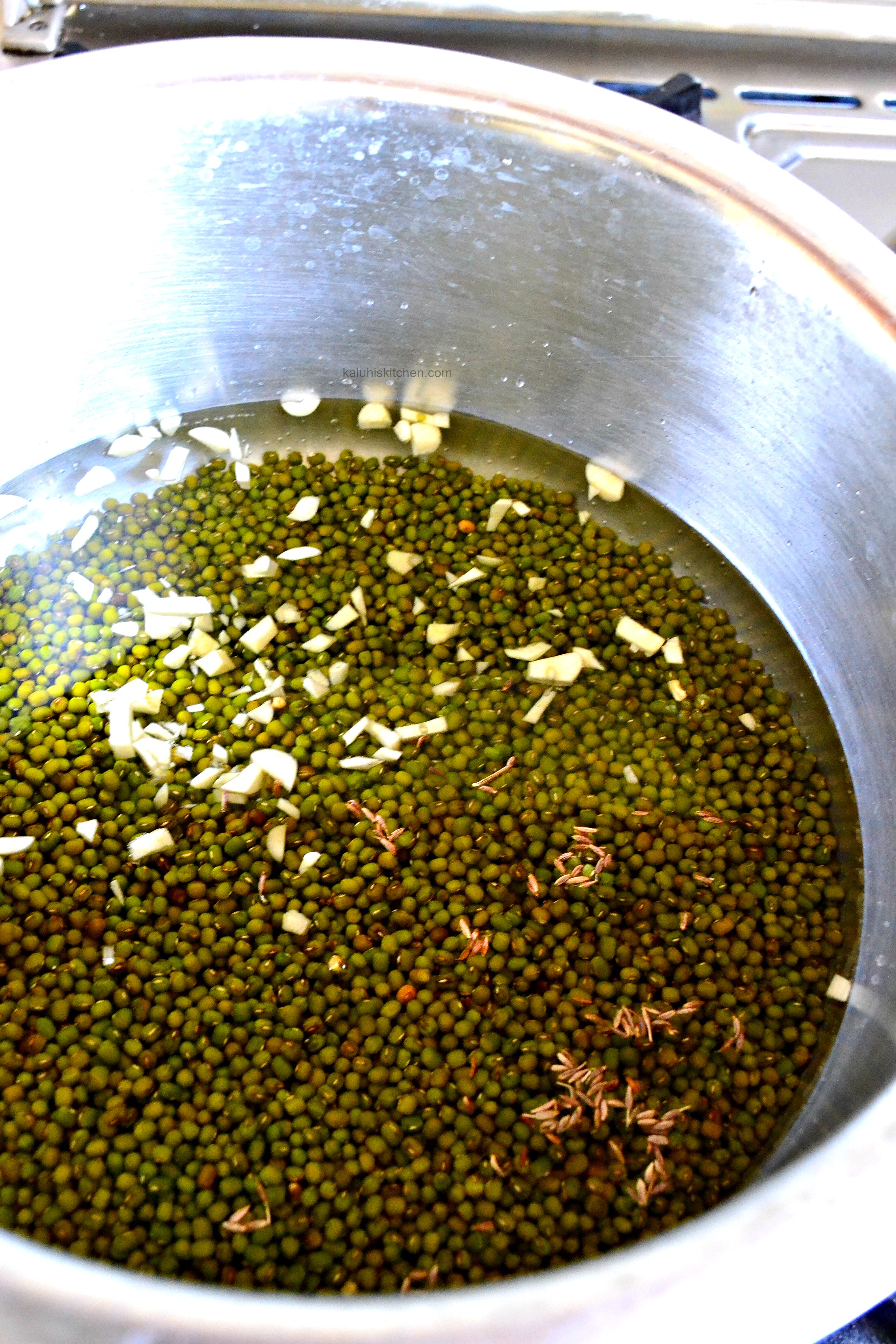 Once done, drain any excess water and set aside.
In the same sufuria (Ain't nobody gat tiiiime to use a different sufuria yoh! Vyombo navyo!), add the remaining cumin seeds to the oil and once they start to sizzle, add the red onion, the bell pepper and the coriander stems. Be careful not to burn the cumin seeds. Add them while the oil is still at room temparature and bring them to a sizzle. Incase you are not sure what I mean, this video will clarify.
I bought my whole cumin seeds form Tuskys at 60bob a pack and they have lasted a life time! You can find them in any other big, well stocked supermarket too. Besides ndengu, you can use whole cumin in rice, biryani, beans etc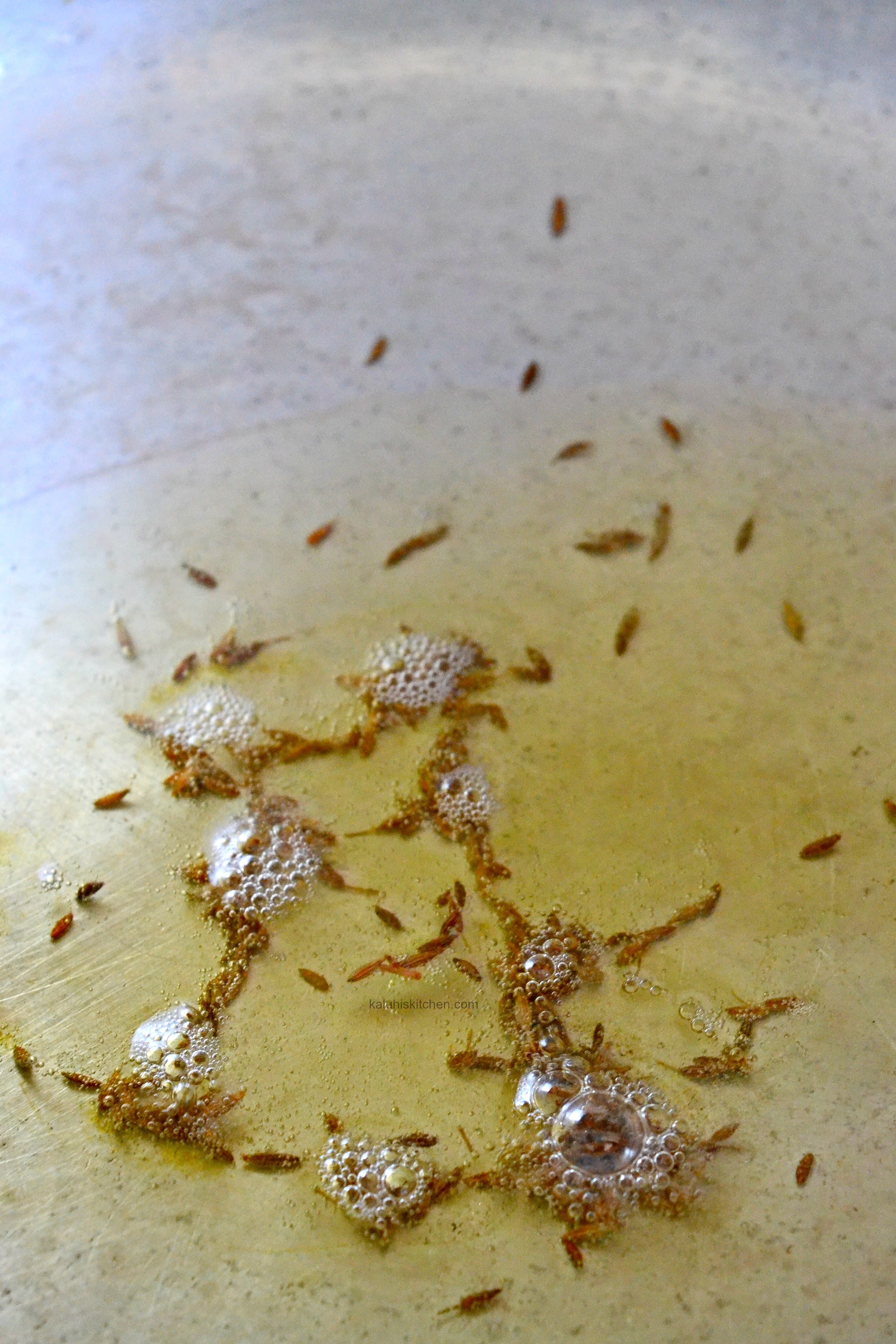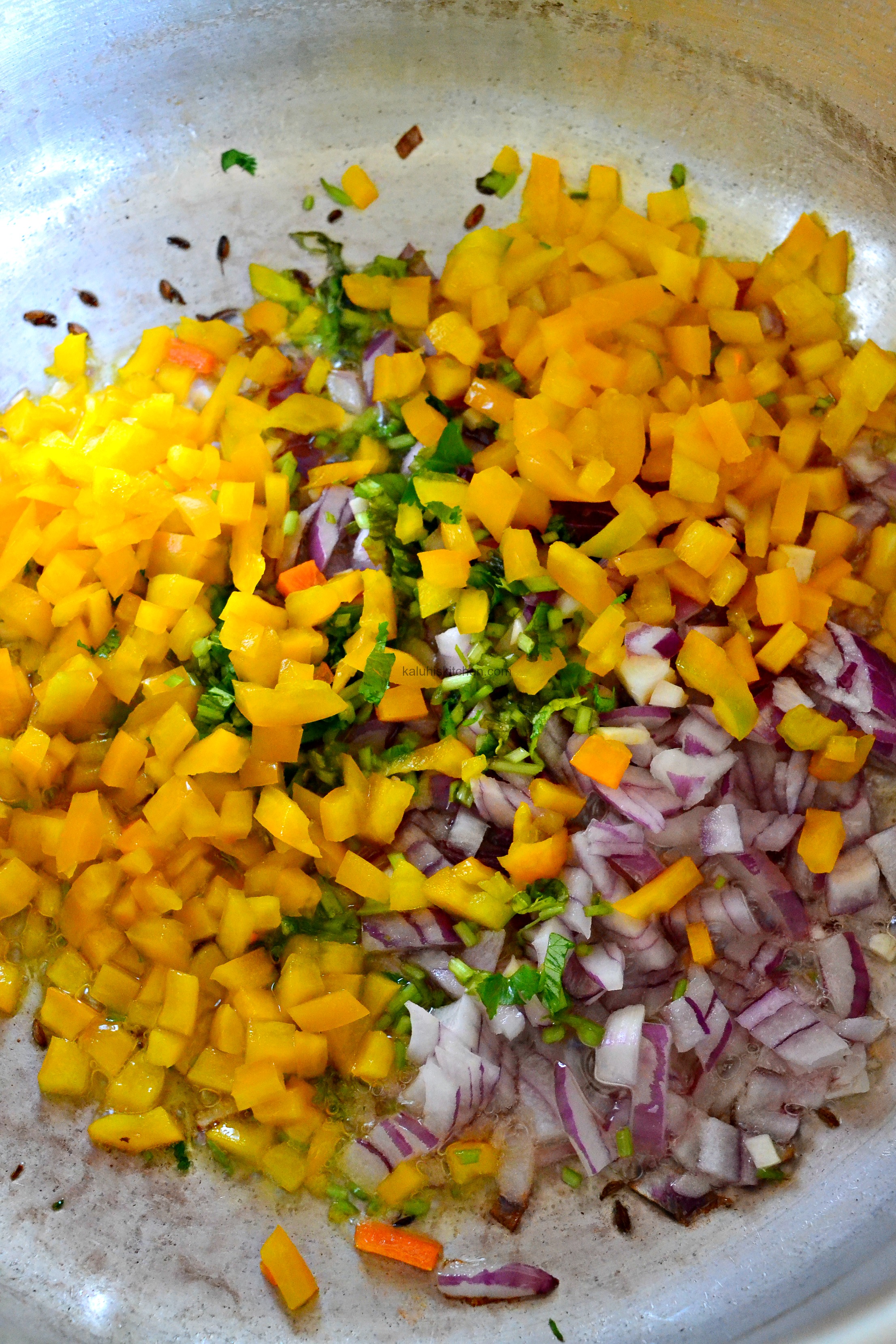 Once softened and fragrant, add the tomatoes, followed by the spices and then the tomato paste. Add 1/4 cup of hot water (or vegetable stock) and mix it all together so that the spices cook down and the sauce gains some body. Remember always to add a bit at a time, then stop once you get to the level of thickness you love the mchuzi. A nice thick base will give you, nice thick ndengu. This video shows you exactly how it should look like.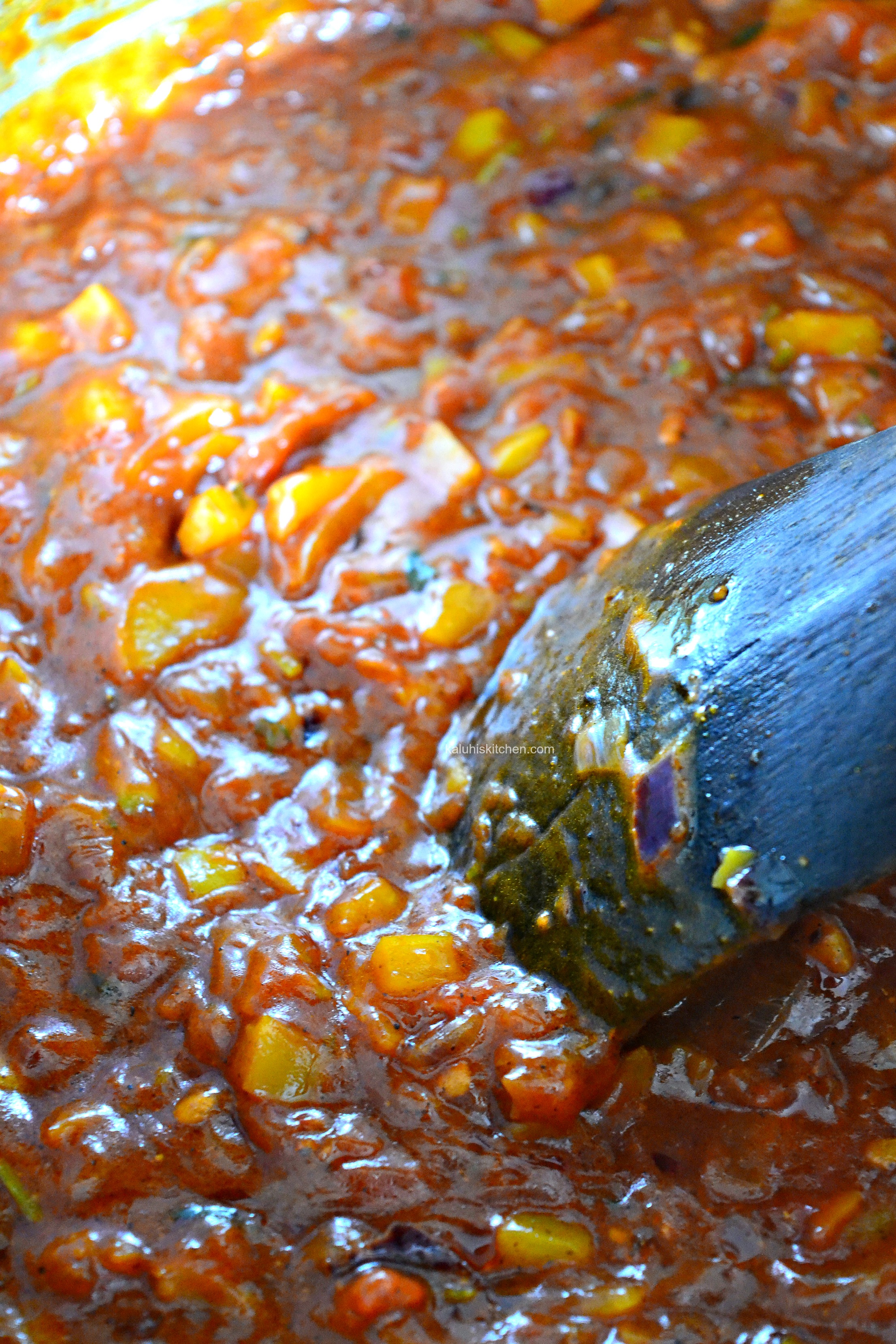 Add the carrots and few minutes later add your cooked, flavor infused ndengu and gently mix them in until combined. If you have coconut milk, you can add some at this point.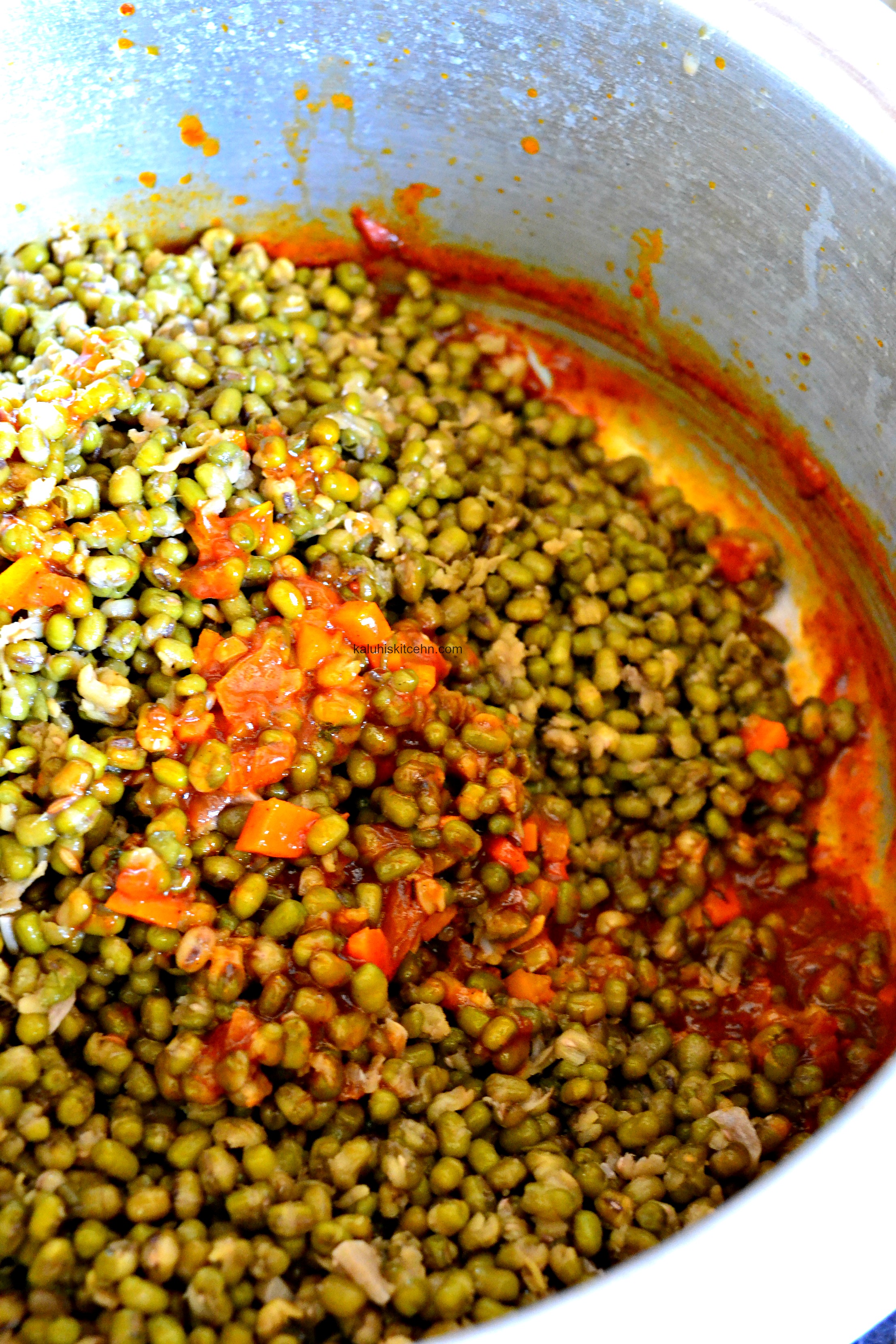 Add some water and turn the heat to low and let this simmer for about 15 minutes so that it all thickens. Do not rush this step as well. We want nice thick garlic and cumin ndengu.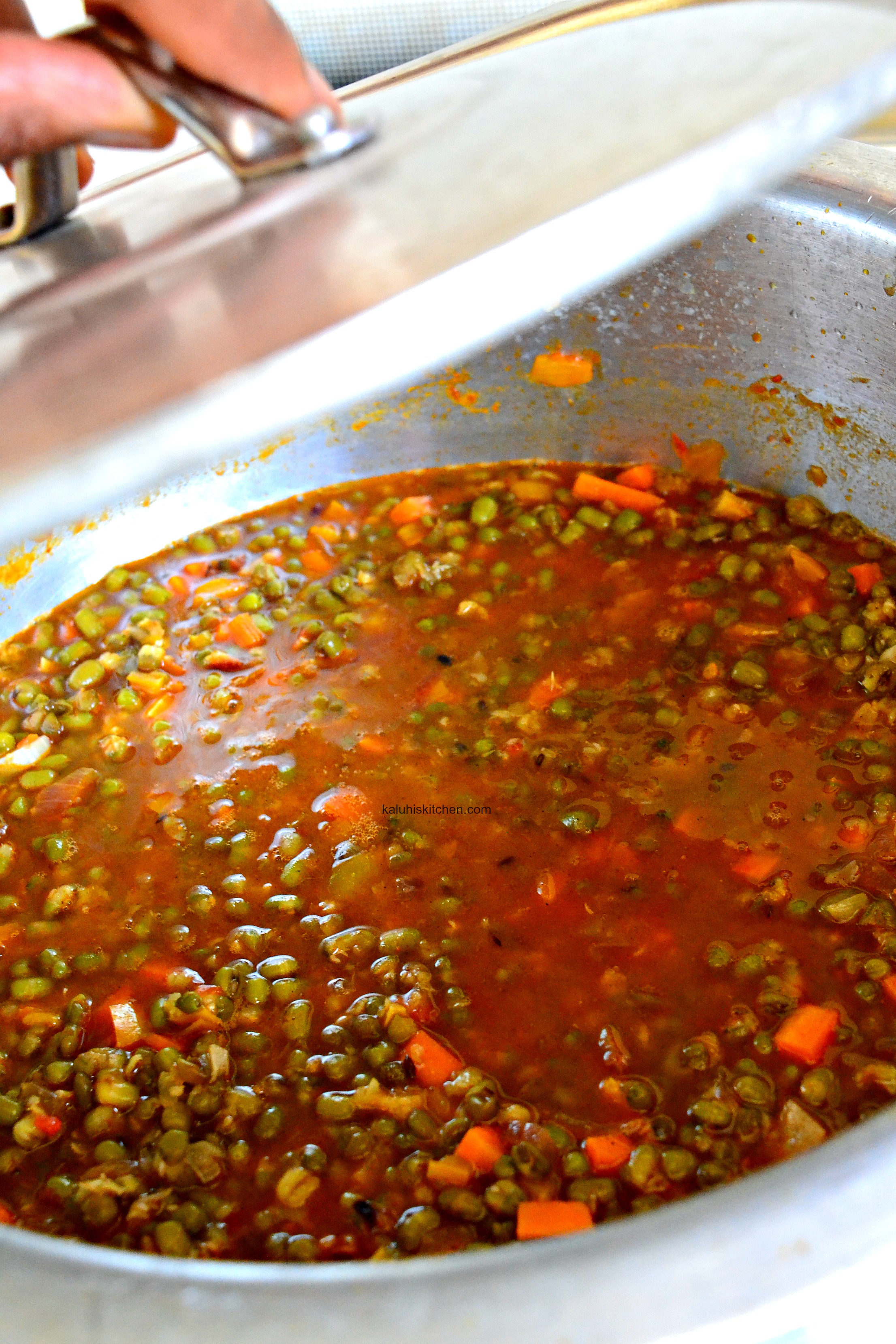 Once done, garnish with fresh dania leaves . As always, dania stems go in with the onions and the leaves towards the end as a garnish.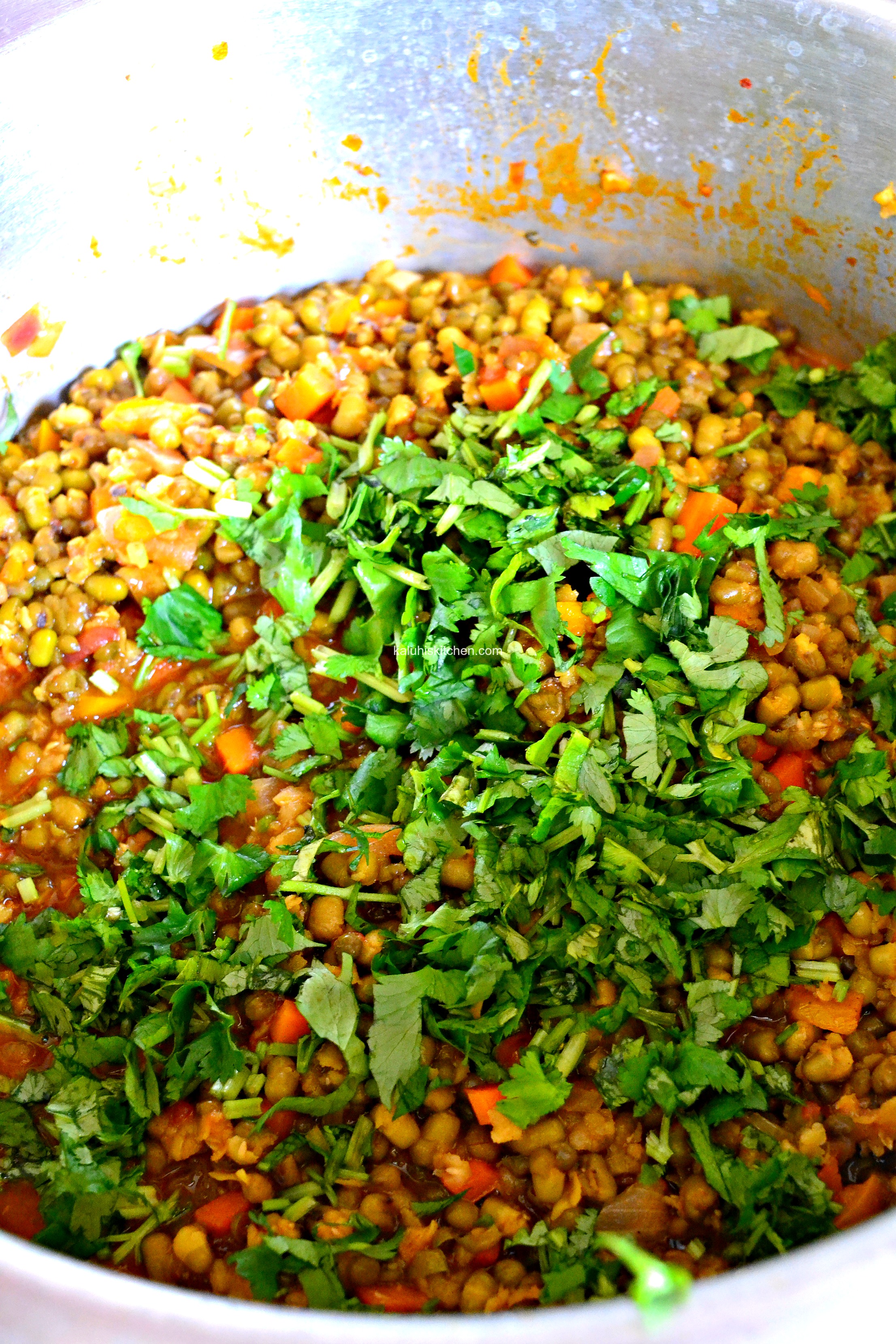 Which one of you is making the chapati? Let me know as I am coming with the ndengu!!! And let's be real, how easy was that to make?? Such simple wholesome flavors but everything comes together to compliment the flavor of this gorgeous pulse!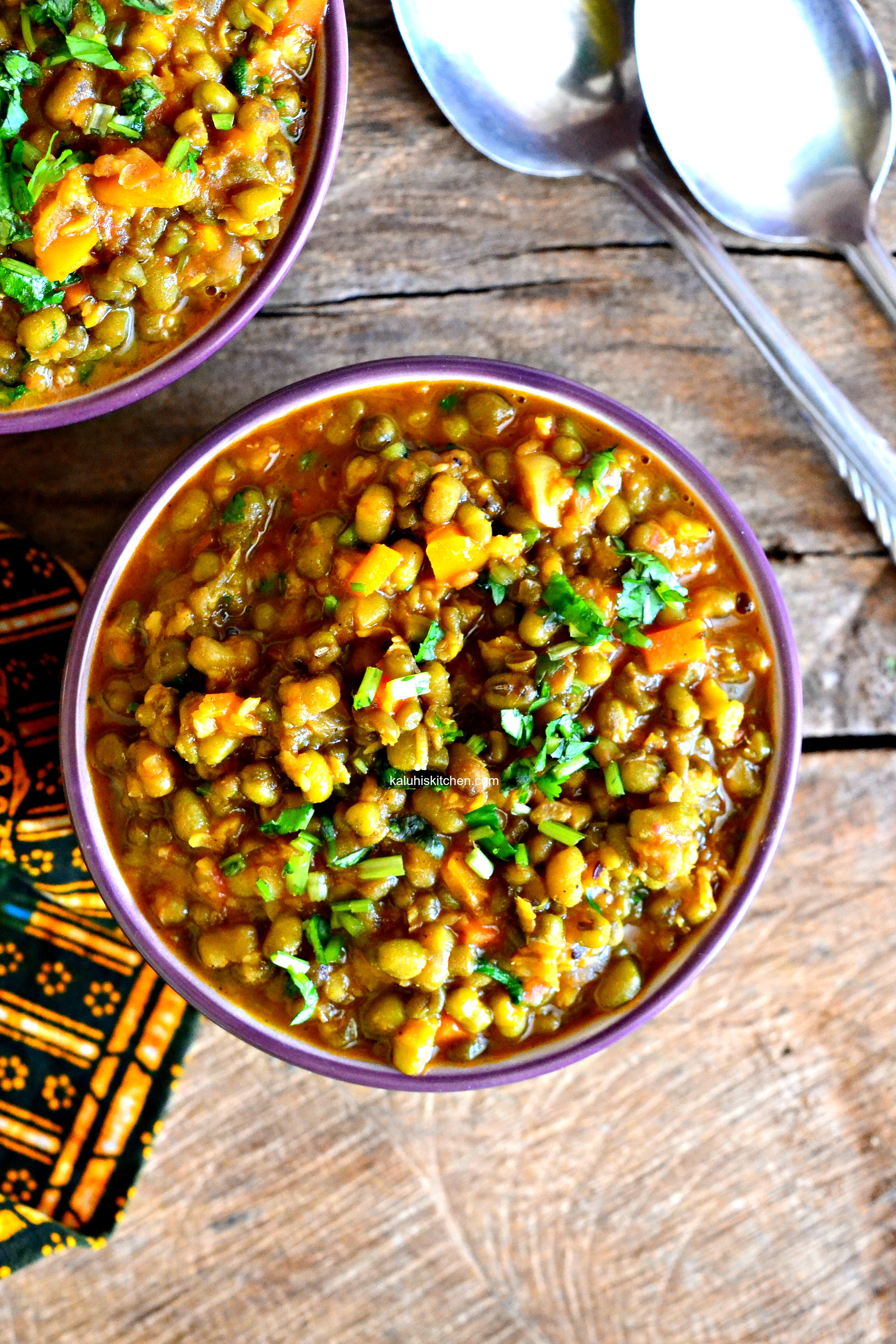 The most prominent flavors are those of garlic and cumin, as they were used in both the prep and stewing stages. And both go so so well with nearly all kinds of beans, so much so that you can use this very recipe for a bean stew, njahi or even kamande. But first, try out my garlic and cumin ndengu. Make sure you watch the video as well and do not forget to subscribe! <3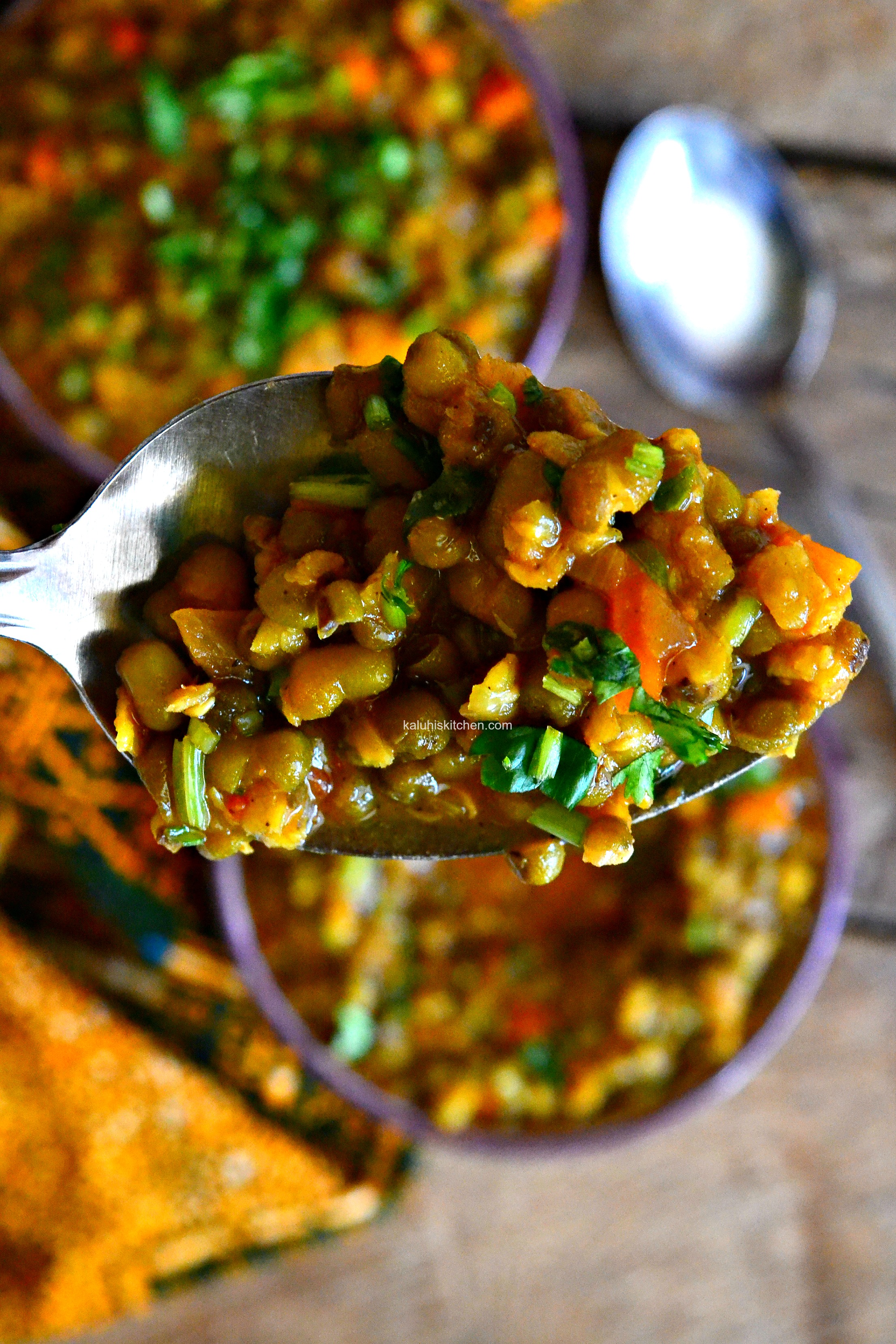 To great food!!
-K
---
Get your downloadable recipe here :))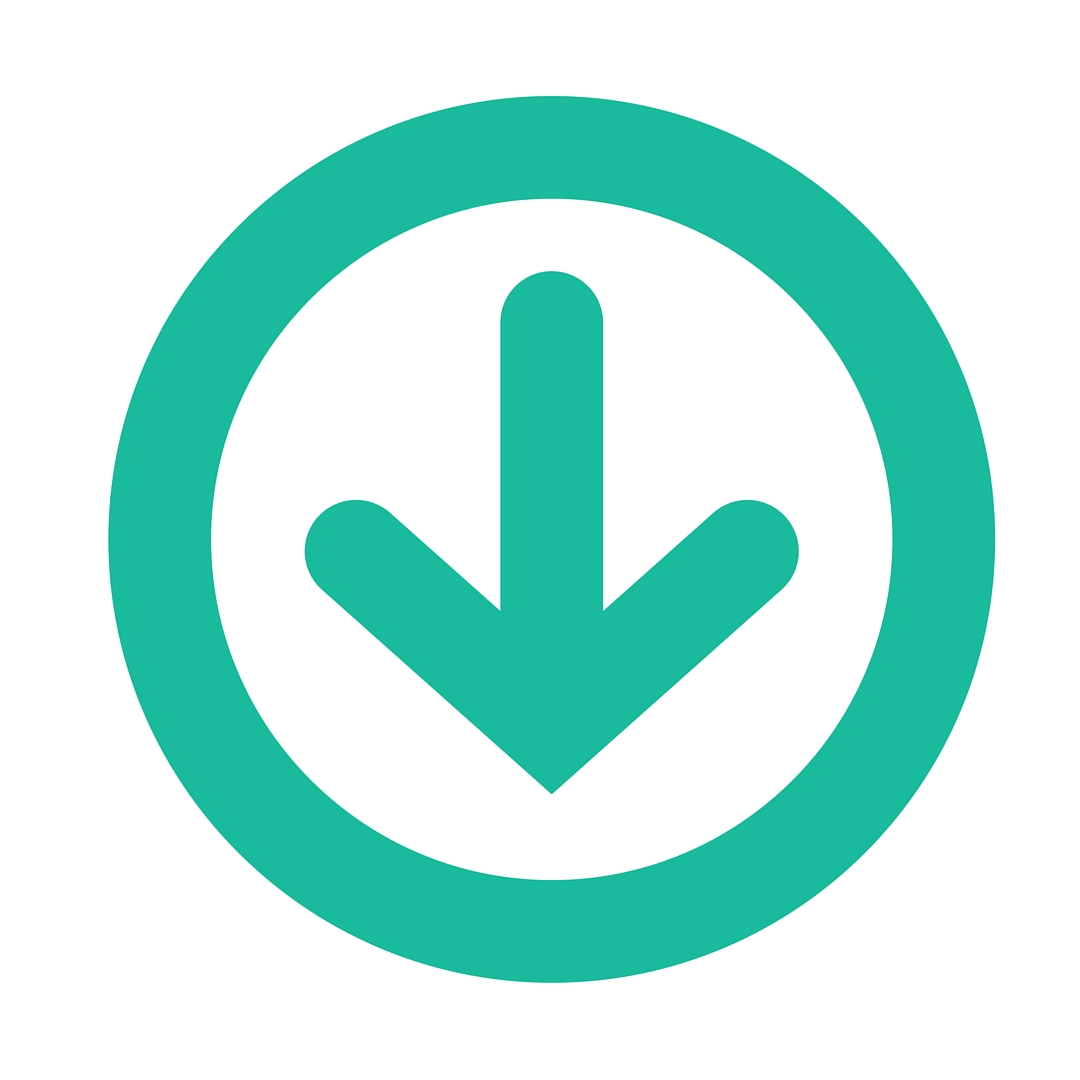 ---
All content and images are copyright protected by



Do not copy in part or whole without giving due credit.