I have declared my love for potatoes several times in previous posts such as this one. I love them because they give you endless recipe choices. For me, they are like the perfect blank canvas which is handed to you, and you have infinite choices as to what you can create.
Today I made potato wedges. They have a beautiful golden color which contrasts so well with the coriander garnish. This beautiful vivacious amber of the potatoes and vibrant emerald splendor of the coriander inspired the name of today's masterpiece: Earth and Fire Potato wedges. They taste as good as they look :). Do give them a try!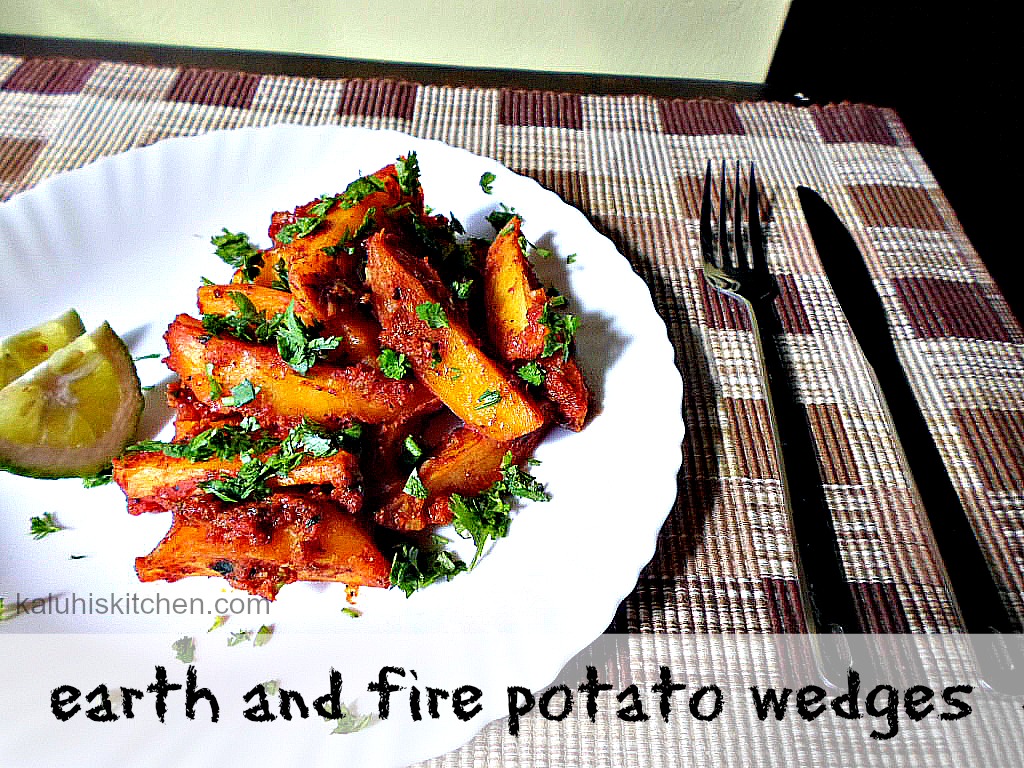 Ingredients


5 potatoes- Cut into wedges
2 tomatoes- Grated
3 tablespoons of tomato paste
3 cloves of garlic- Finely Chopped
Fresh rosemary- Finely Chopped
Fresh coriander- Finely Chopped
½ a teaspoon of black pepper
½ a teaspoon of ground mustard
¼ a teaspoon of ground turmeric
¼ teaspoon of dried thyme

Method


Peel and cut your potatoes and chop them up into wedges. These should be a bit thicker than the size of fries, and basically shaped like a wedge as the name implies. Put your potato wedges to boil together with the cumin seeds. When they are halfway done, deep fry them in very hot oil. When they are done, set them aside and allow them to drain.
Put your finely chopped garlic, rosemary and coriander stalks in a separate frying pan. Sauté them until they are soft.
Add your grated tomatoes, turmeric, black pepper, ground mustard, dried basil. Add your tomato paste and mix. Let this simmer for about 2 minutes then add your wedges. The turmeric is an important ingredient for this dish, as it not only gives this flavor, but it gives it that beautiful golden color.
I bought all my spices from Nakumatt, but you can find then in any other supermarket too.

Mix them in with the tomatoes until they are evenly coated. Let them stay on the heat for about a minute. Add your finely chopped coriander mix them in and serve immediately.
I was really pleased with how this turned out  considering this was my first attempt.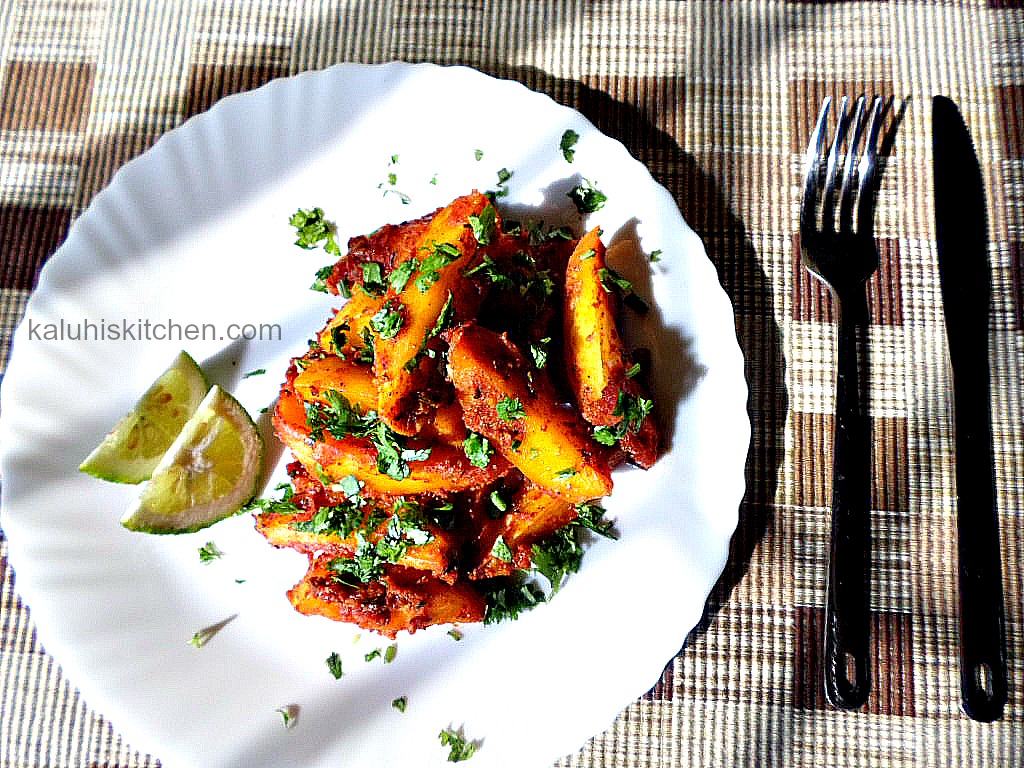 If you want a break form the usual potato dishes and dying to try out something different, this is for you. This goes really well with beef stew, grilled chicken, gravy, meatballs or  creamed spinach.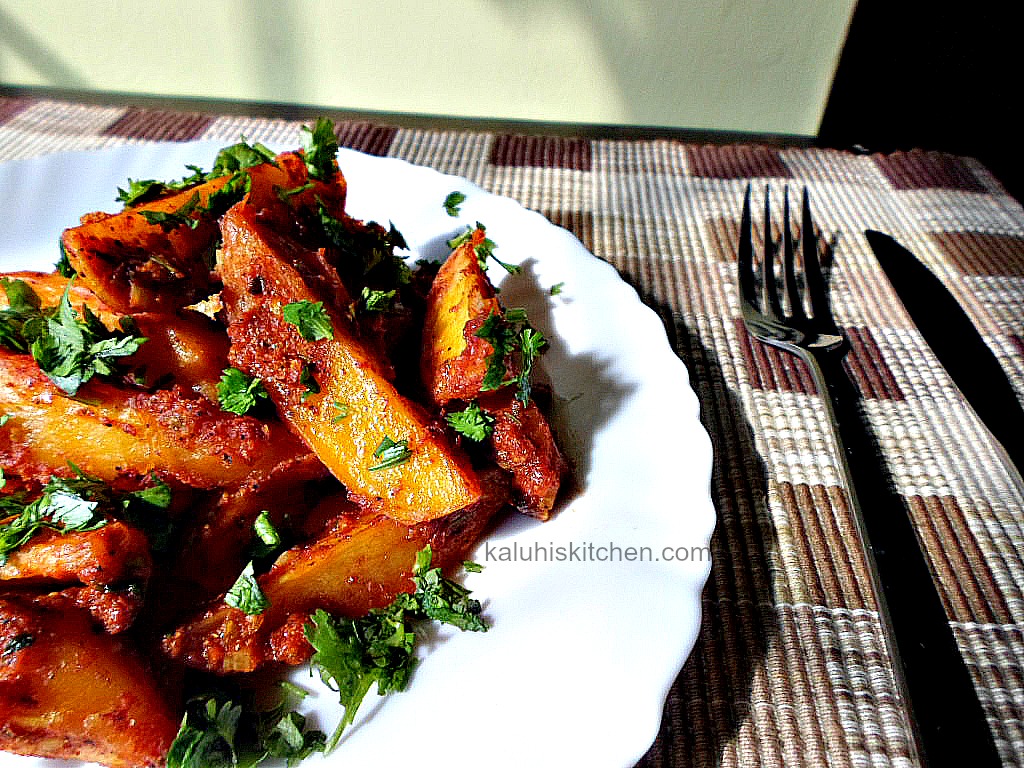 -KALUHI
---
Download the recipe here: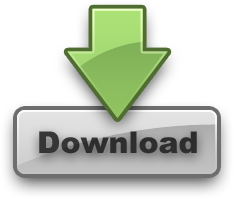 ---
All content and images are copyright protected by



Do not copy in part or whole without giving due credit.