Githeri is a bean and maize casserole of sorts and it is served throughout Kenya. It is a very popular meal because it is healthy and also because it makes it easy to include all food groups in one meal. In my country, this is one meal that all boarding schools have in common. Before I joined boarding school, I would hear tales from my elder sisters, Cheredi and Sieva, about how hard the maize in their school githeri was. I quietly thought to myself that it really couldn't be THAT hard! That was until my first Wednesday evening when our supper was githeri. The maize was indeed hard, and for the first time, that hot January evening, I really missed home food. But I put on my big girl pants and had my meal, appreciating the fact that at least I had something to put in my tummy that day.
The githeri I made today has the softest maize though. Traditionally, it is made with only onions and tomatoes, however my twist on this Kenyan delicacy is adding the richness of coconut cream & curry powder, and using cumin and mustard seeds, whose oils play up the githeri flavor. This is the best githeri you will ever have without doubt!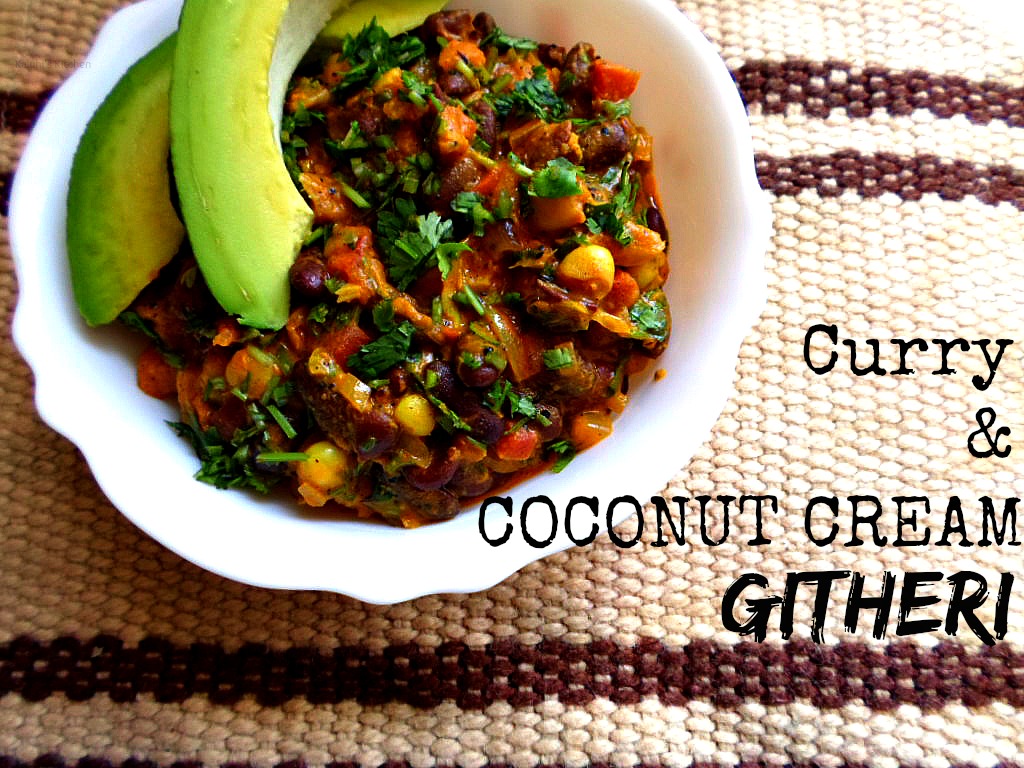 Ingredients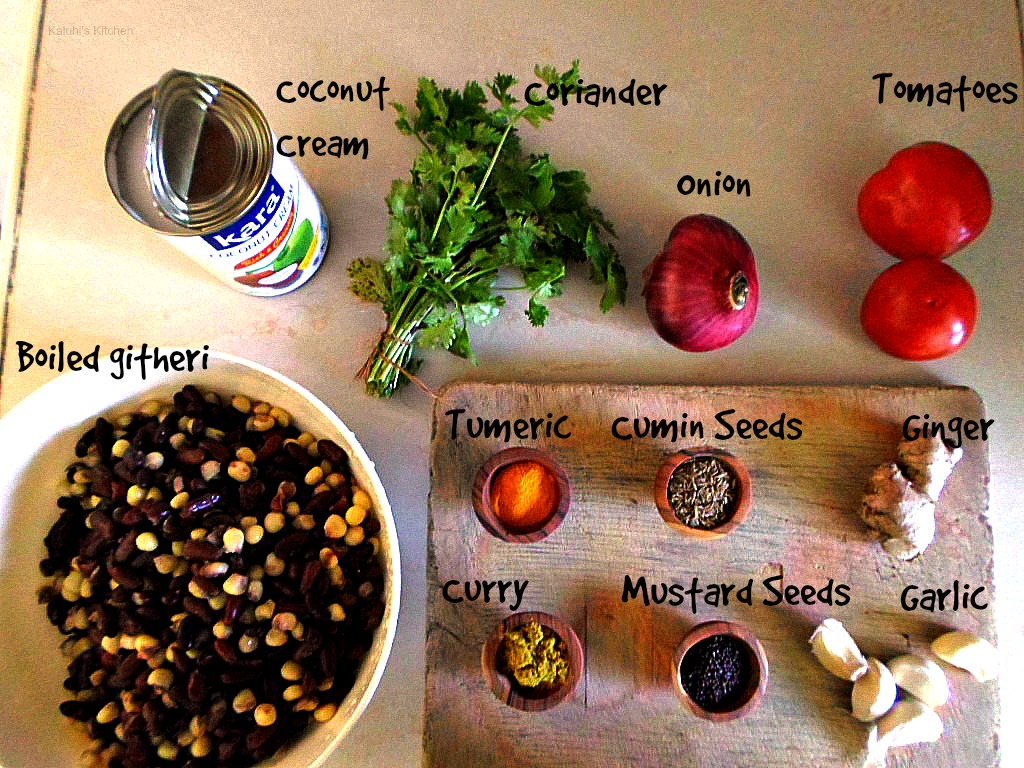 3 cups of boiled maize and beans
Minced garlic
Minced ginger
Sliced onions
Finely chopped coriander
200ml of coconut cream
¼ teaspoon of turmeric
¼ teaspoon of curry powder
1 teaspoon of mustard seeds
1 teaspoon of cumin seeds
1 heaped tablespoon of ghee/margarine
*** Be sure to use coconut cream, not coconut milk as the former is thicker than the latter and it is what gives this dish its body.
Method.
Put the cumin and the mustard seeds in a sufuria without oil to roast them. This enhances their flavor and brings out their natural oils. The mustard seeds will start to pop, kinda like the way popcorn does, and when this happens, take them from the heat and crush them with your pestle and mortar.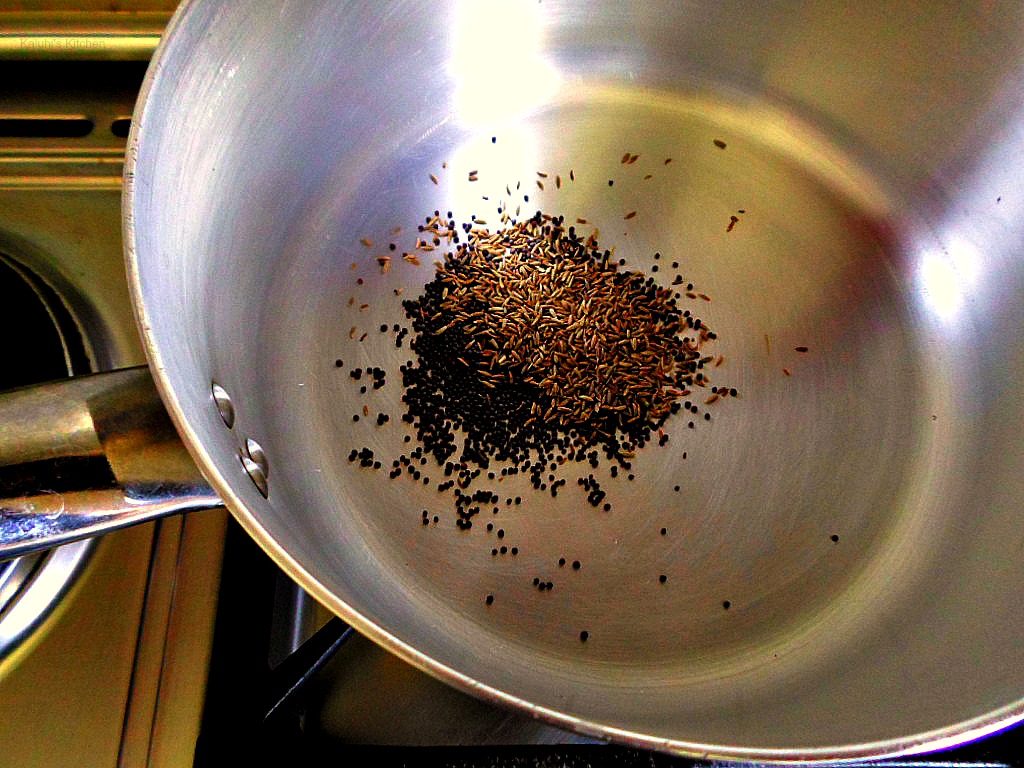 Put your onions n the sufuria with a bit of vegetable oil to fry them. To this, add back your crushed cumin and mustard seeds and your crushed garlic and ginger.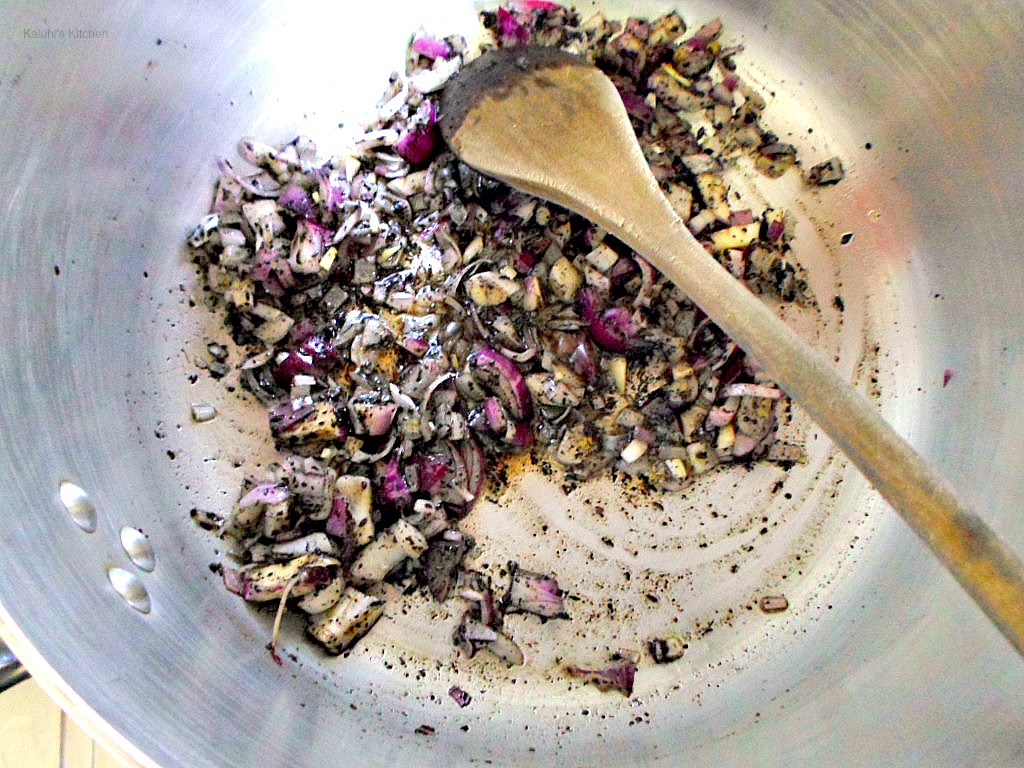 After the onions are soft, add your tomatoes and after they are reduced, add your boiled githeri.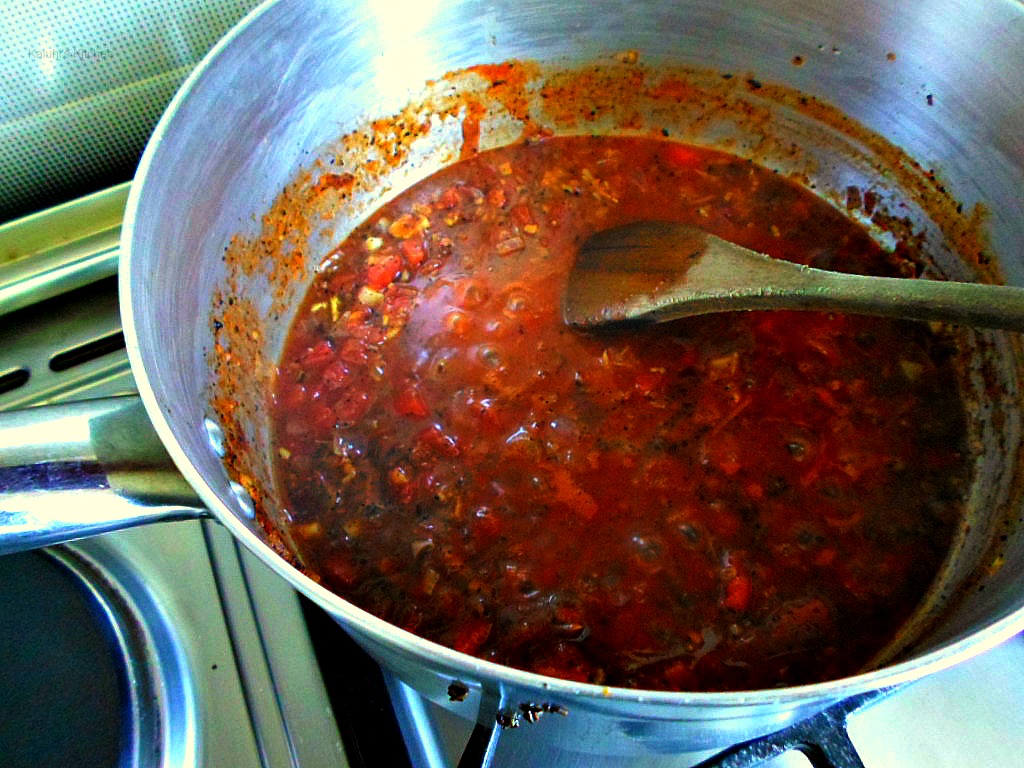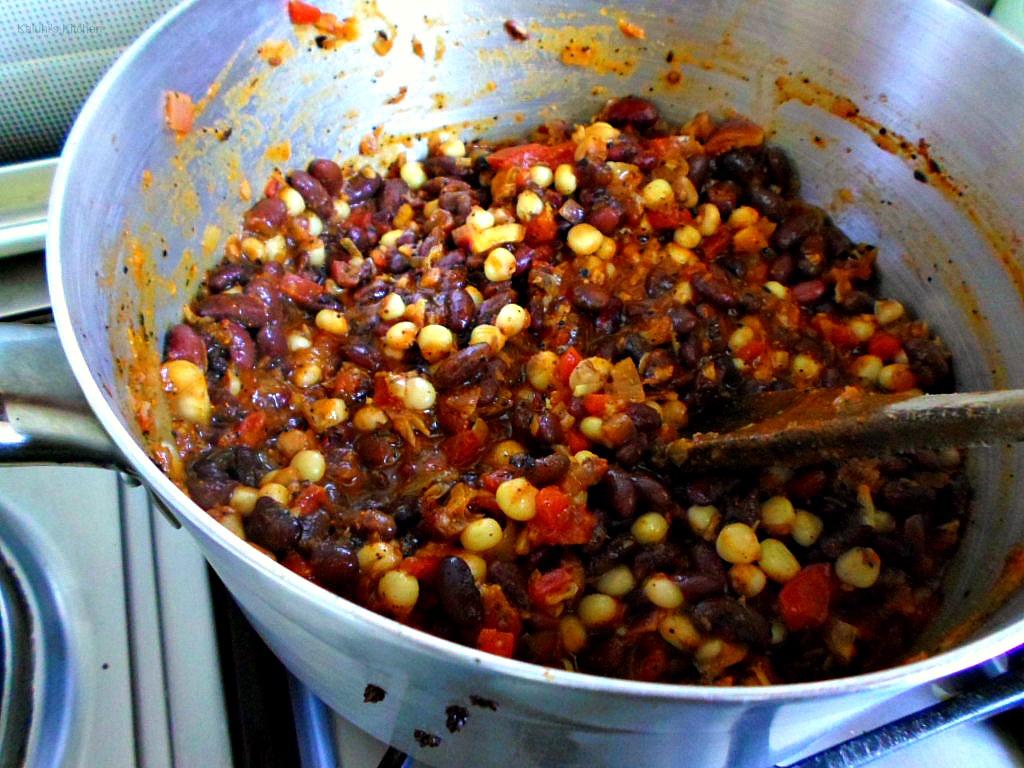 Allow it to seat on the heat for about five minutes then add your turmeric and curry and give it another five minutes.
Then, add the coconut cream and mix. It smells so good at this point and it gives the githeri a rich, creamy body. If you like your githeri drier, you can add less coconut cream. Add your heaped table spoon of margarine, or ghee. Stir this in and let this stay on the stove for 10 minutes.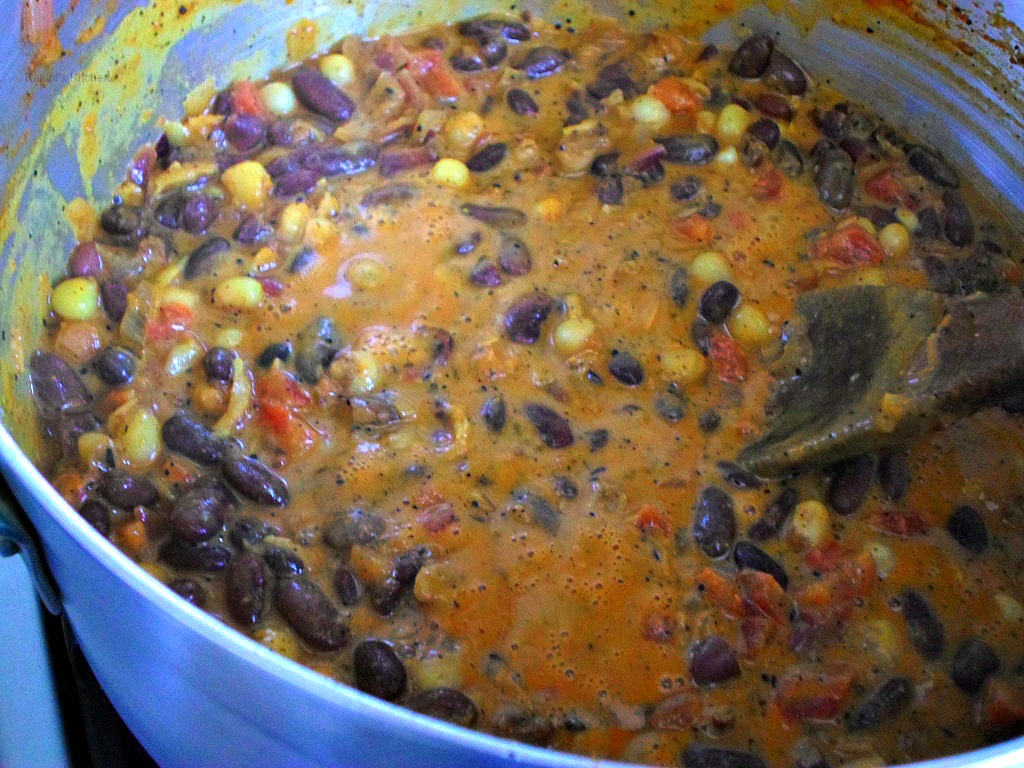 Take it from the heat and mix in your finely chopped coriander and serve.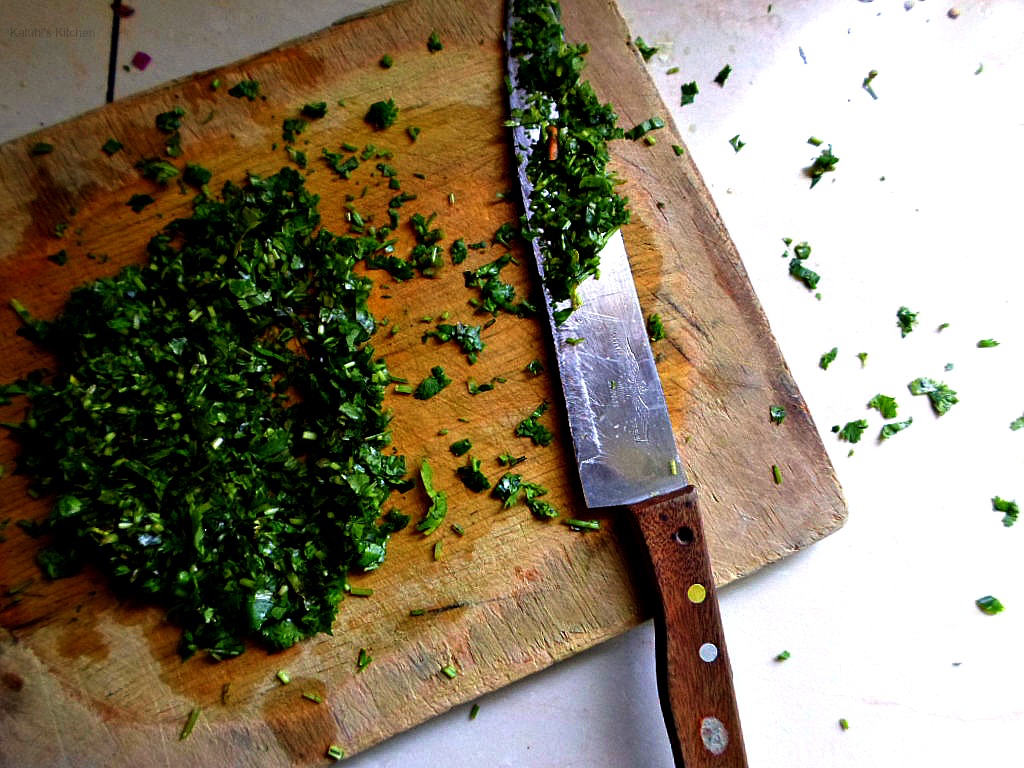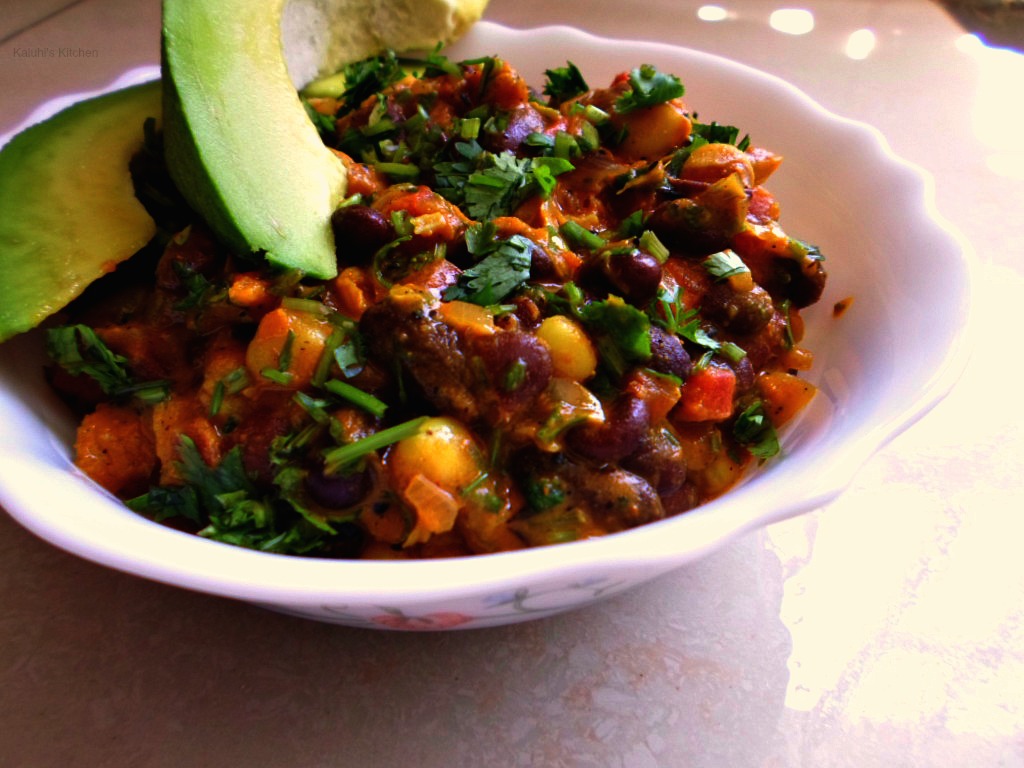 Not only is this githeri soft, but it is aromatic because of the coconut cream. It has layers of flavor and you taste every note, from the ginger to the curry to the cumin and the coconut cream.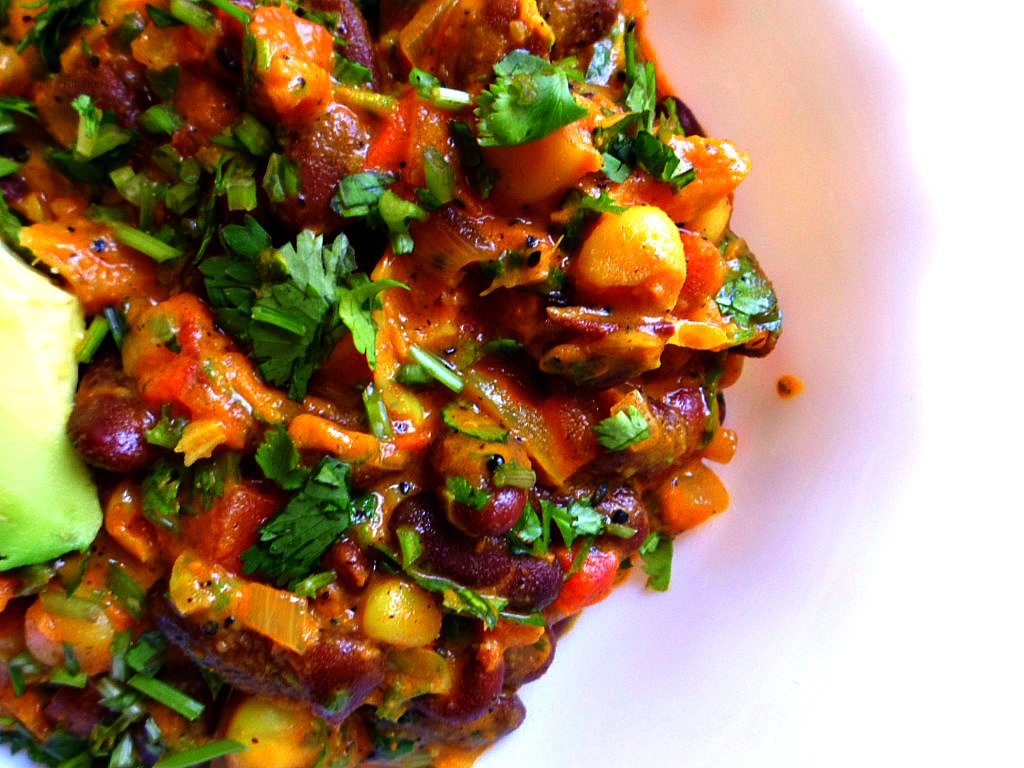 This is the kind of githeri I picture being in an advert somewhere. But this looks good and tastes great too. And the best part is, you can make this too.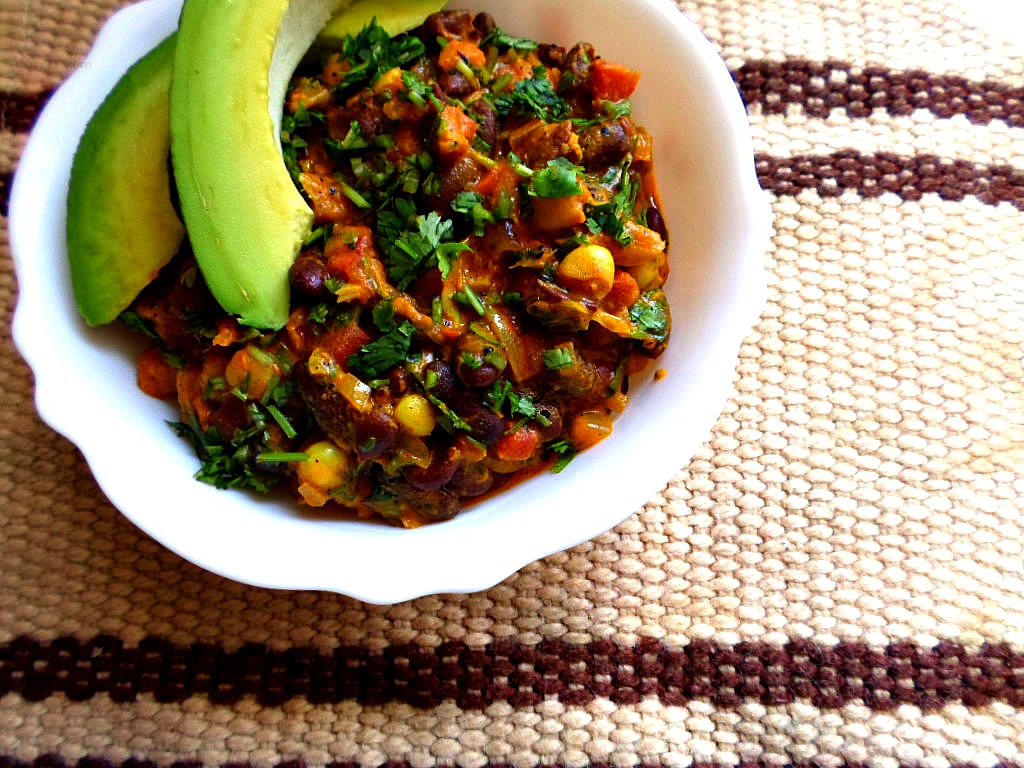 Try this and let me know what you think.
Sending my love,
Kaluhi.
---
Download the recipe and try it out 🙂

---
All content and images are copyright protected by


Do not copy in part or whole without giving due credit.