My late aunty, Aunty Kavetsa, one of those people you could never shake off or forget even if you met her for just one minute. One word that could summarize her personality is fire. She was fiercely loving, fiercely protective, very resolute and downright honest (sometimes, a bit too honest :D) Some of the many firsts I have experienced was through or with her; my first plane ride, my first Mombasa visit, my first encyclopedia, my first knowledge of the constellations and my first sampling of Chinese food. I remember she once took us for dinner to China Plate in Nairobi and ever since, I have always been fascinated by oriental Chinese flavors. This backdrop of nostalgia inspired today's dish. It is easy to make. My sisters enjoyed it and I hope you do too 🙂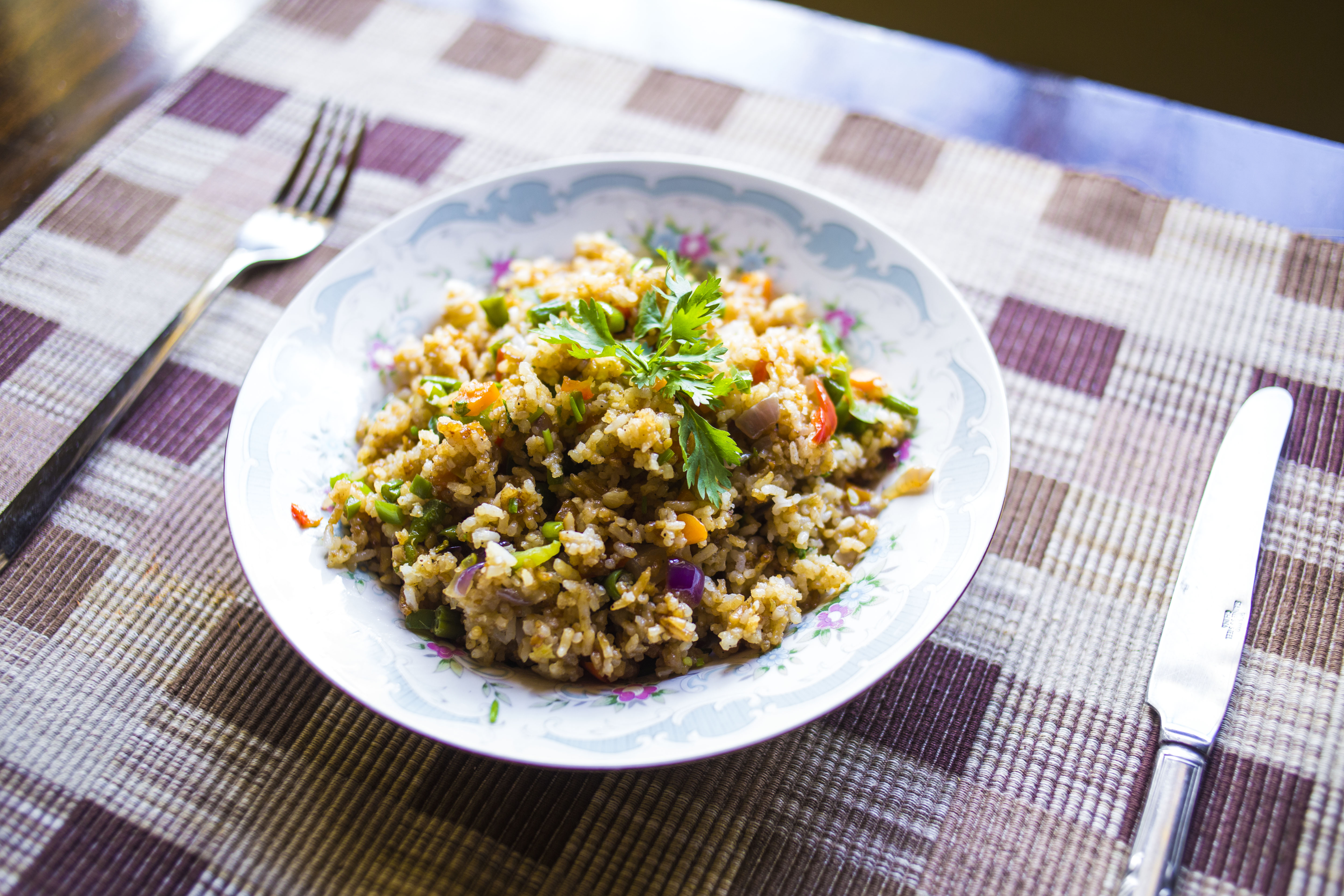 In other news, I have been featured in Healthy Woman Magazine, May Issue, and this vegetable fried rice is the recipe I made while their team came over to interview me. It has already hit the shelves and costs only 350 shillings. Do grab yourself a copy :).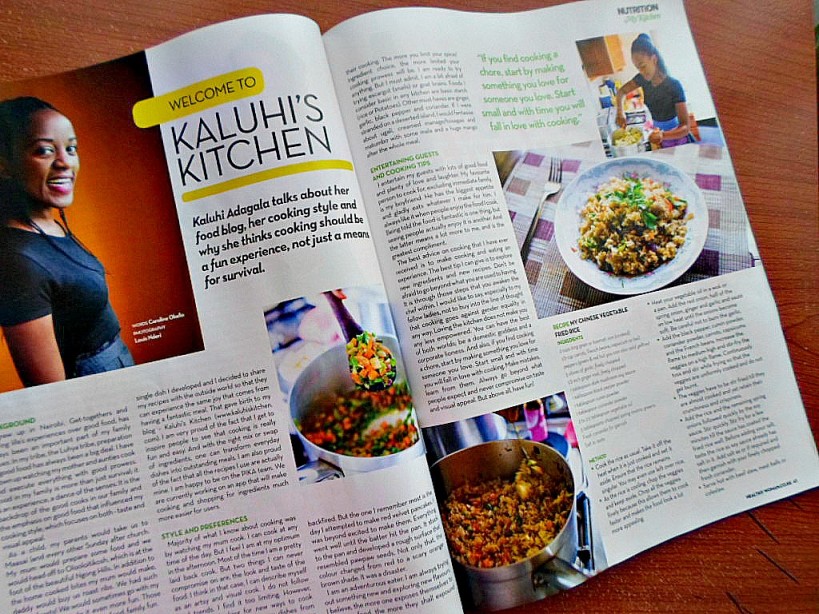 MY CHINESE VEGETABLE FRIED RICE RECIPE
Ingredients
2 cups long grained rice or basmati rice (cooked)
½ cup carrots, french beans, capsicum or bell peppers (green & red but you can also add yellow)
5 cloves of garlic, minced
½ inch ginger root, minced
1 tablespoon of dark mushroom soy sauce
1 tablespoon black pepper powder
1 tablespoon cumin powder
1 tablespooncoriander powder
2 to 2.5 tablespoon vegetable oil
5 tablespoons chopped spring onions greens
Fresh coriander for garnish or adding towards the end
salt as required
Method
Cook the rice as usual. Take it from the heat when it is just cooked. Ensure that the rice remains singular. Take it from the heat when it is done and set it aside. Also, if you have some left over rice, you can use that too.
As the rice is cooling, chop the veggies finely and keep aside. Chop all the veggies finely because this allows them to cook faster, and makes the food look a lot more appealing.
Heat your vegetable oil in a wok or a pan. Add the red onion, half of the green onion, ginger garlic and saute on low heat until the onions become soft. Be careful not to burn the garlic.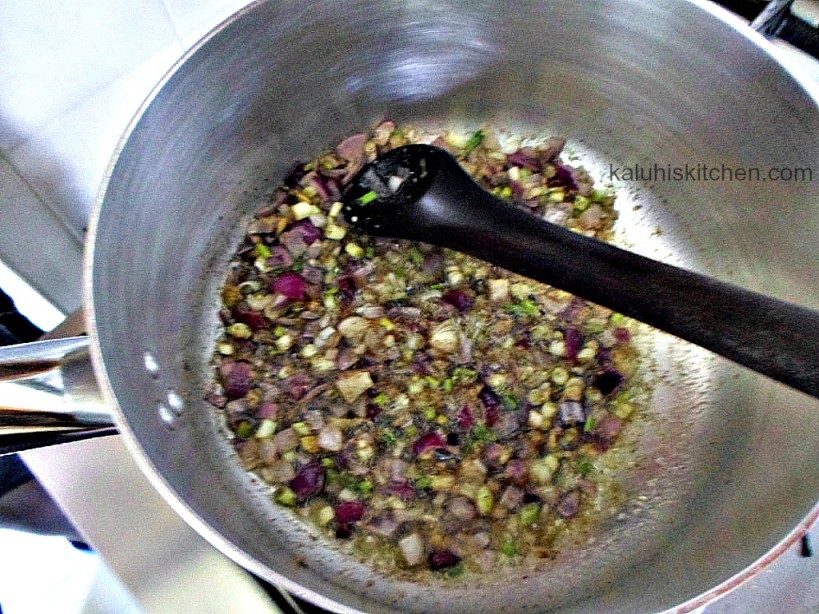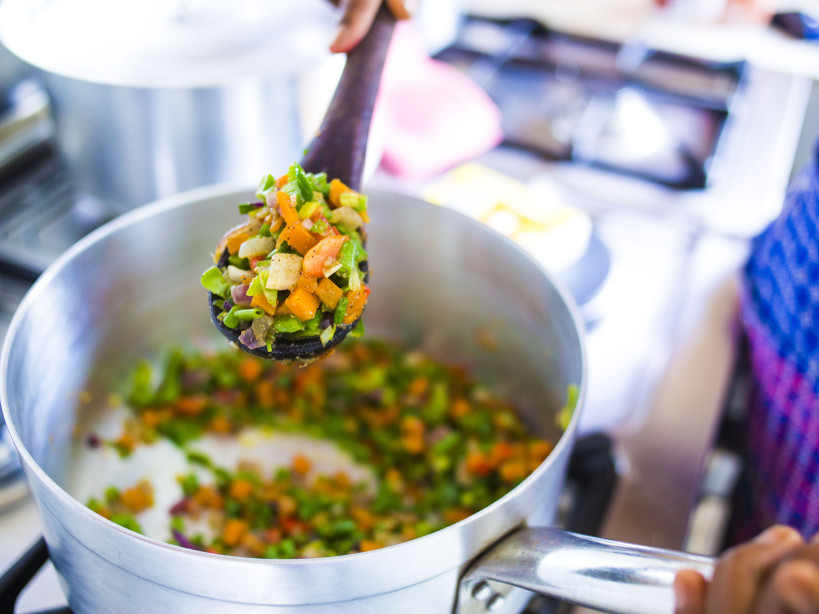 Add the black pepper, ground cumin, ground coriander, carrots, capsicums and the French beans, increase the flame to medium-high and stir fry the veggies on a high flame. Continuously toss and stir while frying so that the veggies are uniformly cooked and do not get burnt.
The veggies have to be stir fried, till they are almost cooked and yet retain their crunchiness and crispiness.
Then add the rice and the remaining spring onions followed quickly by the soy sauce. Stir quickly. Stir fry for a few minutes till the sauce has coated the fried rice well. Before adding your salt, taste the rice first as soy sauce already has salt in it. Add salt as or if required then garnish with your finely chopped coriander. Serve hot.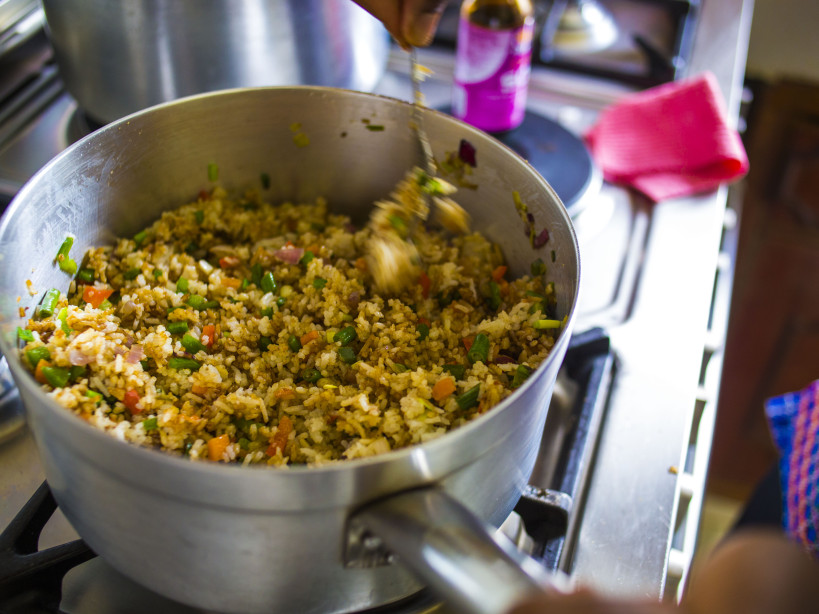 This is one dish you should try if you are looking to taste an outstanding rice dish.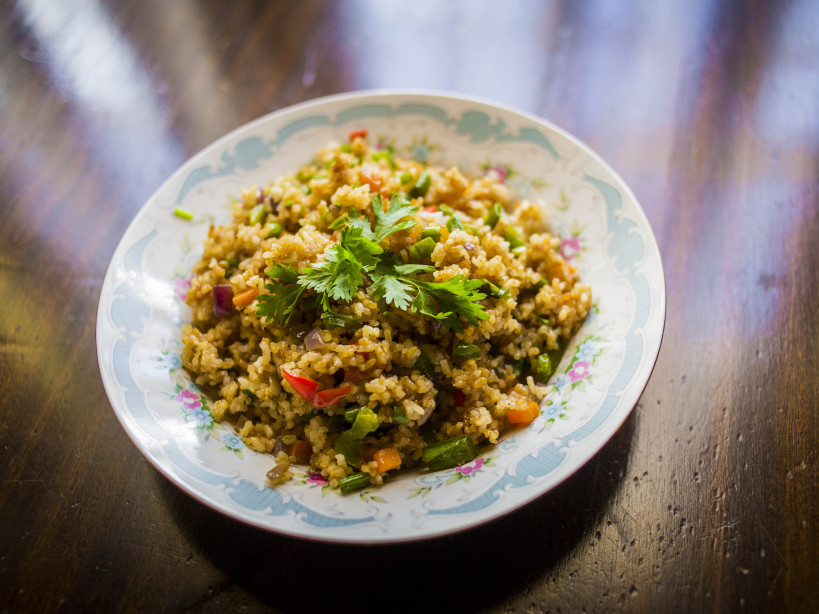 This vegetable fried rice has the perfect balance of spice, depth and wholesomeness. It will appeal to all age groups. More so, it is easy enough to make of a week night and sophisticated enough to serve to your guests when ever you have them over.
Hope you give this a try. You can also sample my other rice dishes: Veggie Jollof Rice, Beef Pilau, Tomato and Mustard Fried Rice, Sweet Corn Fried Rice
Do check out my full  interview for Healthy Woman Magazine.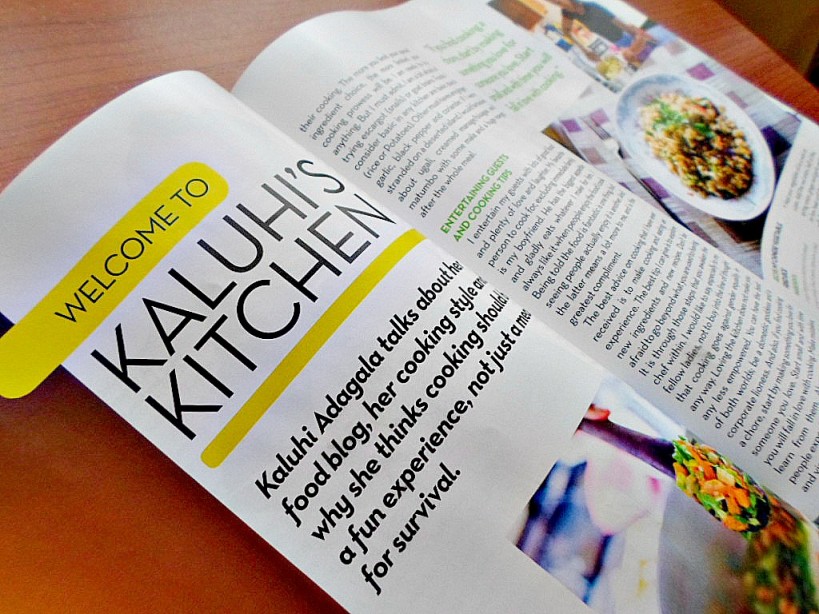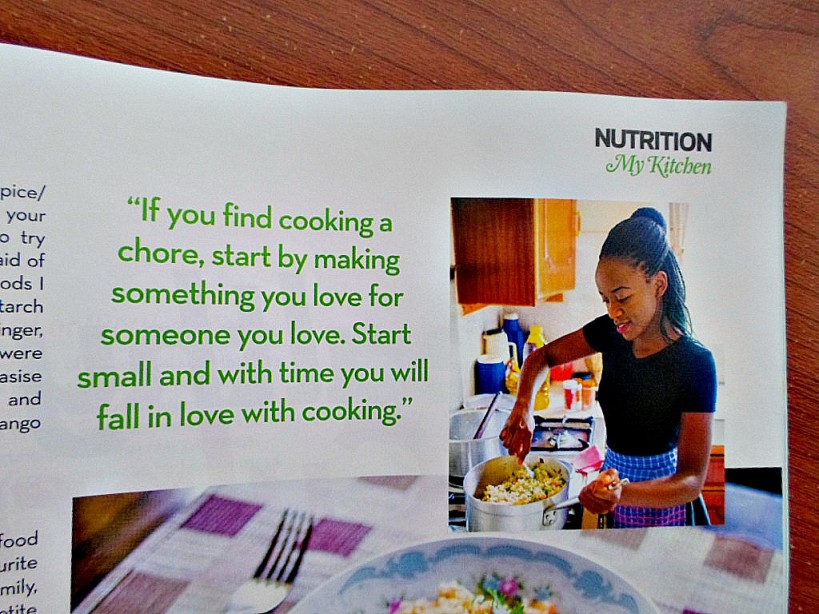 Love and love
-K
---
Download the full recipe here: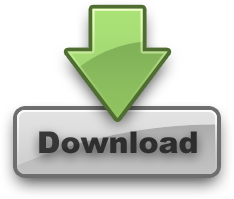 ---
All content and images are copyright protected by



Do not copy in part or whole without giving due credit.