Some few weeks back on my twitter, one of my followers shared a link I found rather interesting. It was about Jamie Oliver, a world renowned chef, who was being sued by Ghanaian and Nigerians for cooking, Jollof Rice, whose origin was from west Africa, but failing to use maggi cubes while cooking it. I found this very amusing, and a bit unfair, because in my opinion, what makes cooking exciting is having your own take on an already delicious meal and not always following the original recipes to the letter. Read the full article here. Hoping that I do not also get a law suit slapped my way 😀
Today I added my own twist to this controversial meal- Jollof rice. It has the right amount of spice, heat and has the perfect blend between moisture and starchiness. It is often cooked with meat (goat meat, chicken etc) but I decided to use what I had ready with me. Its easy to make, and different from what we are used to and that makes it even more exciting! You must give this a try :).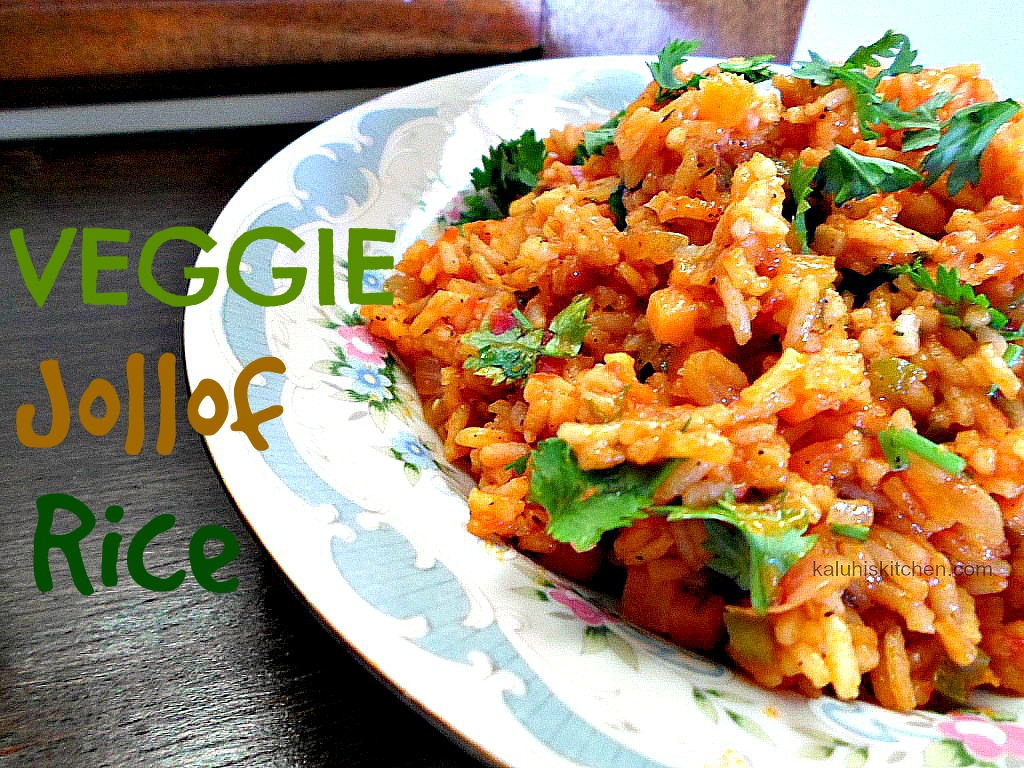 Ingredients: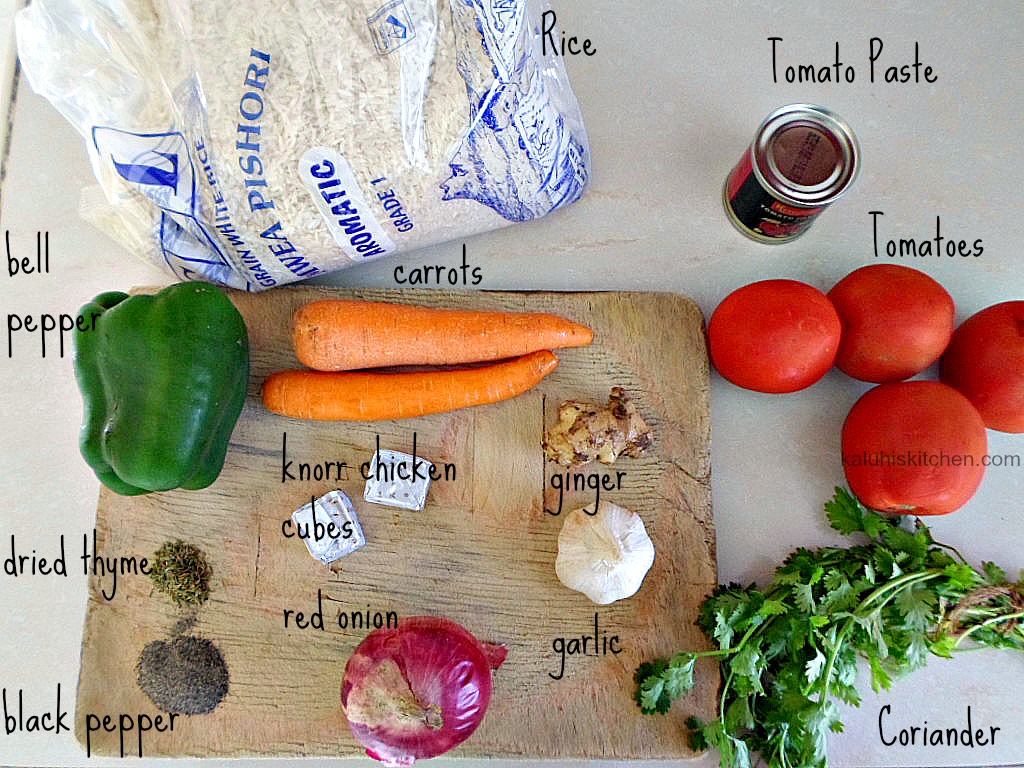 1 ½ Chicken Knorr cubes
½ teaspoon of dried thyme
½ teaspoon of black pepper
3 tablespoons of tomato paste
Roughly chopped coriander leaves
Finely chopped coriander stalks
1 cup of Basmati/Pishori Rice
Vegetable oil for frying
6 cloves of garlic
5 ripe tomatoes, grated
Thumb-size root of fresh ginger
1 large diced onion
2 carrots
½ bell pepper
Salt for taste & vegetable oil
Method
Finely chop your onion, coriander stalks, ginger and garlic, Put them in a sufuria/ sauce pan with heated vegetable oil and place all these in. To this, add your thyme, black pepper and salt and let this stay on the heat until the onions are soft.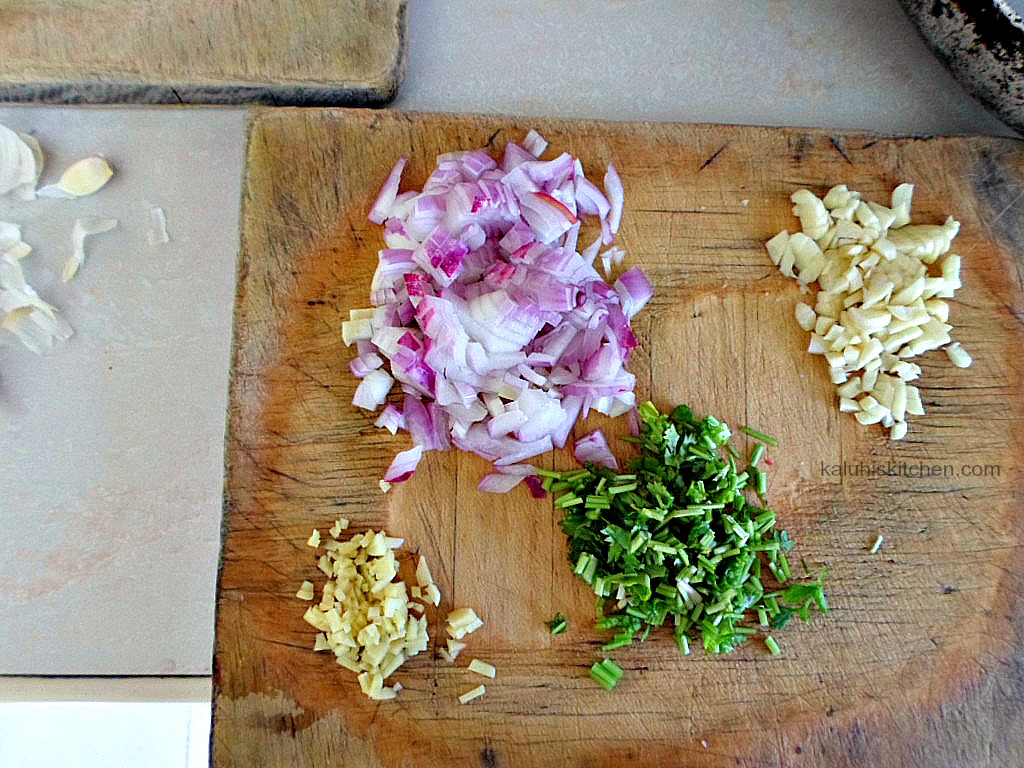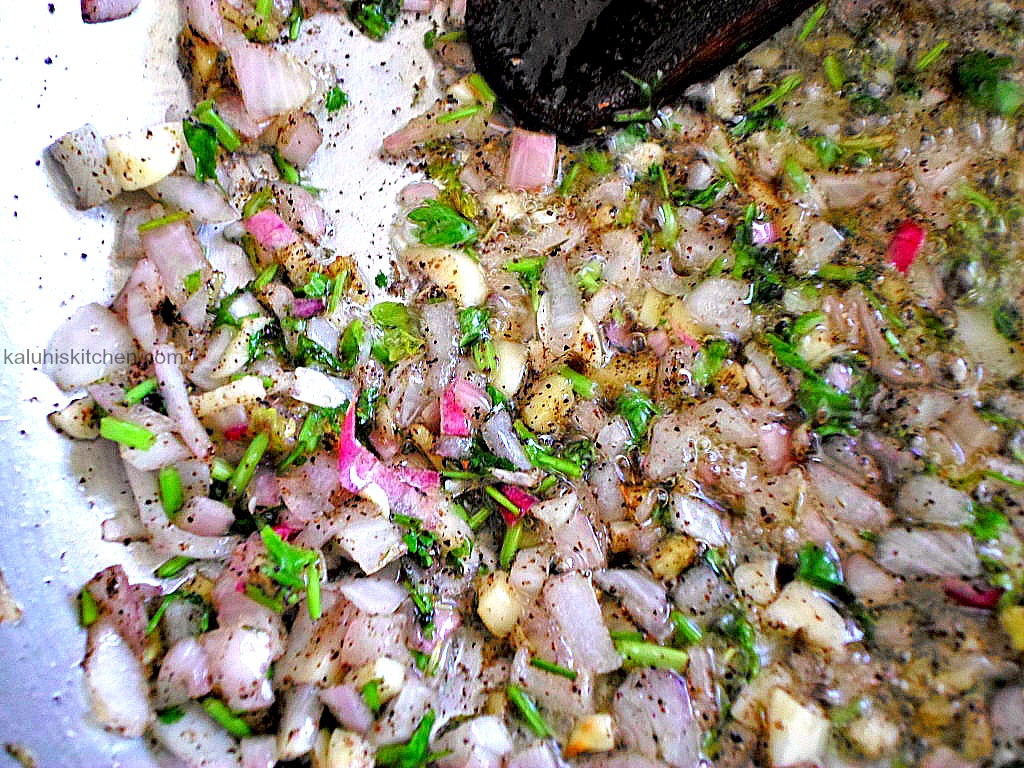 Add your grated tomatoes, and your tomato paste and let these simmer for about 4 minutes. As this is happening, wash your rice. The sauce used for this dish is very thick and aromatic and you can also use it in this dish we did, or for your stews.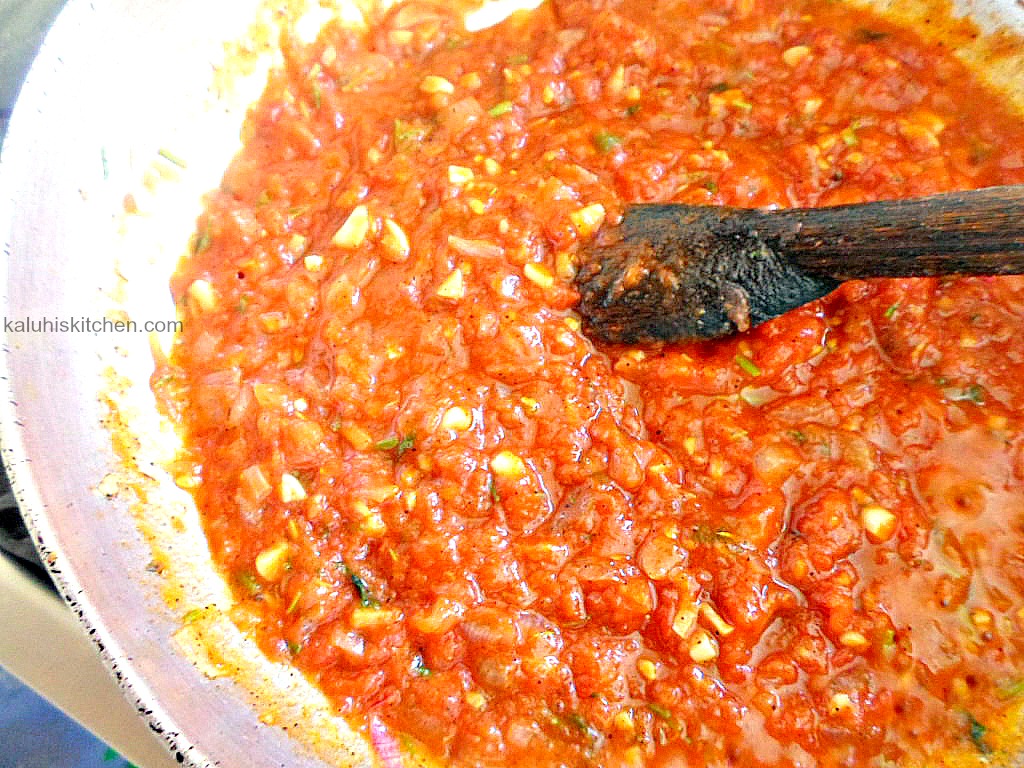 Add your rice to the sauce together with some water and allow this to cook. Mix your cubes with a small amount of water and add it at this point.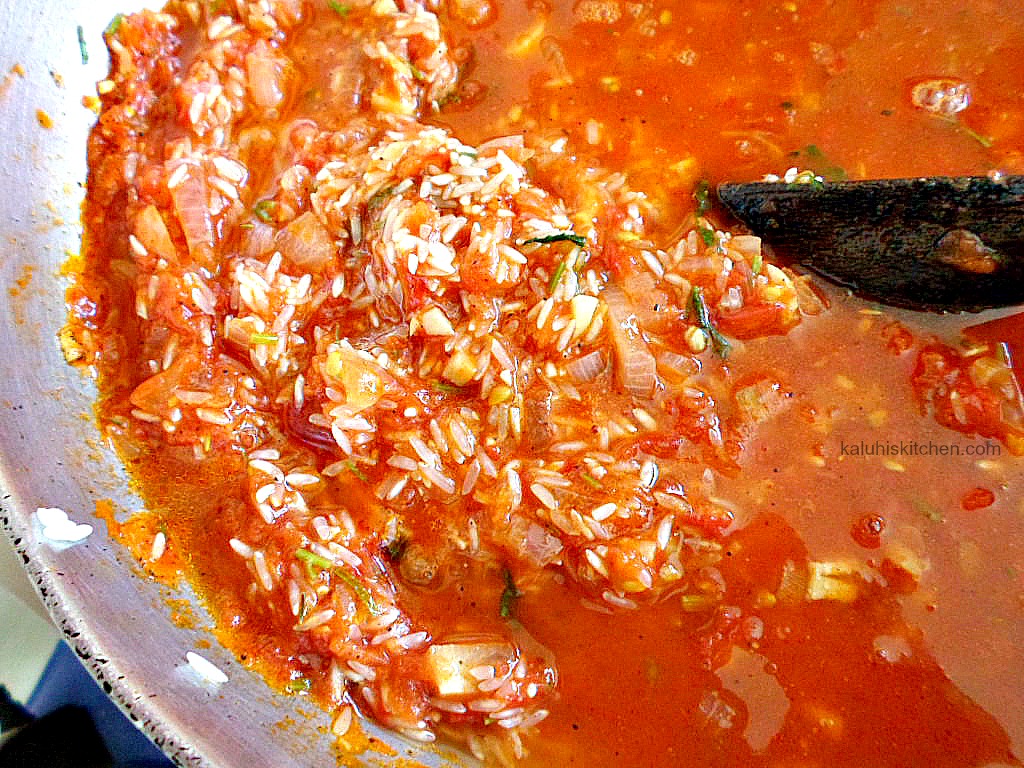 Remember, to get perfect rice all the time, always use the ratio 1:2 for white rice. Because in this recipe we have 1 cup of rice, we will add 2 cups of water to allow it to cook. Just make sure you use the same cup for measuring your rice and your water.
When the water is almost absorbed, add the carrots. Then about a minute later, add your chopped bell pepper. Cover with a lid and allow the rice to get fully cooked.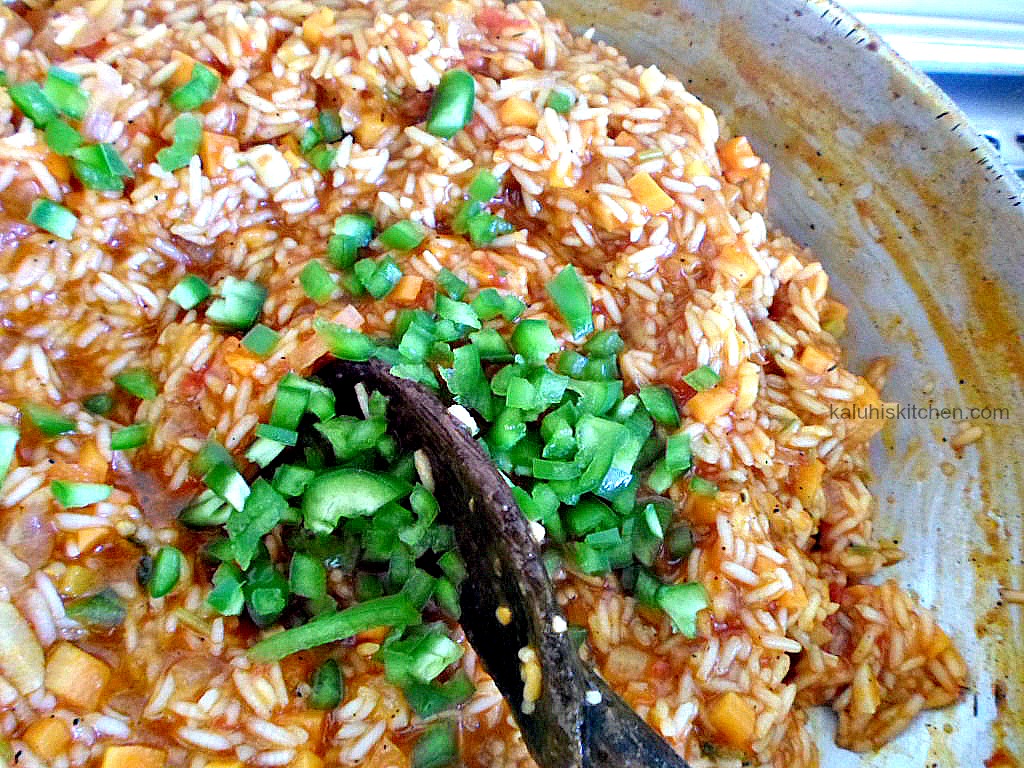 And with that, you have your Jollof rice 🙂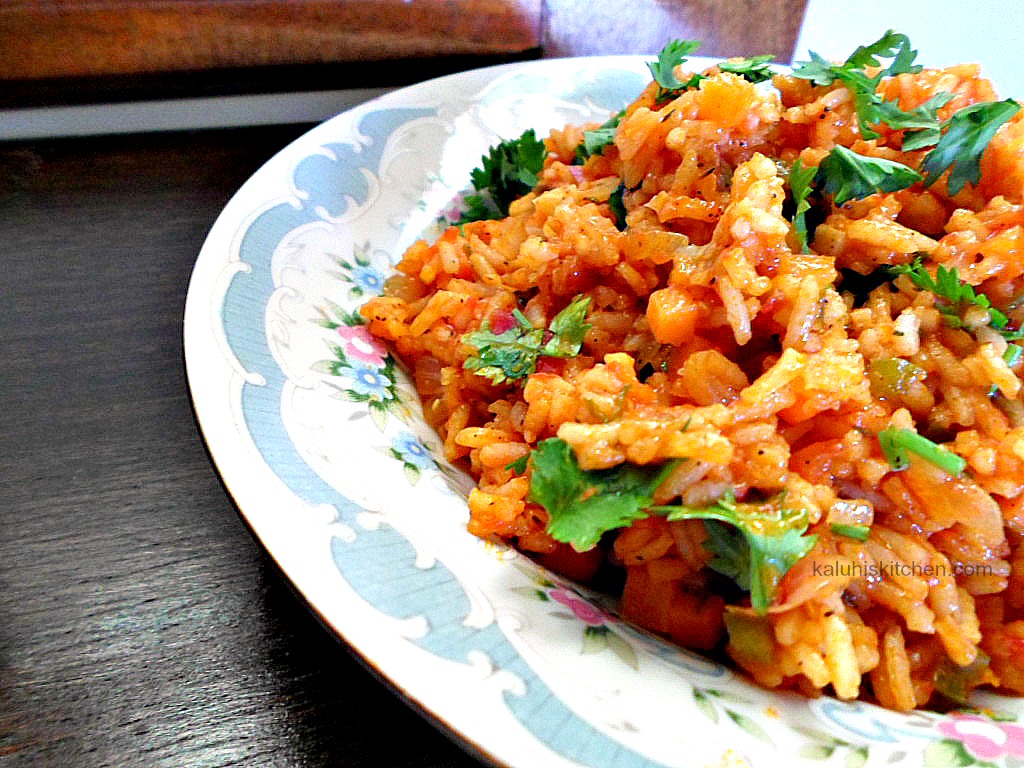 This is very delicious, and a much welcome change from what we are used to. You do not have to go to west Africa, this is how you bring west Africa to you.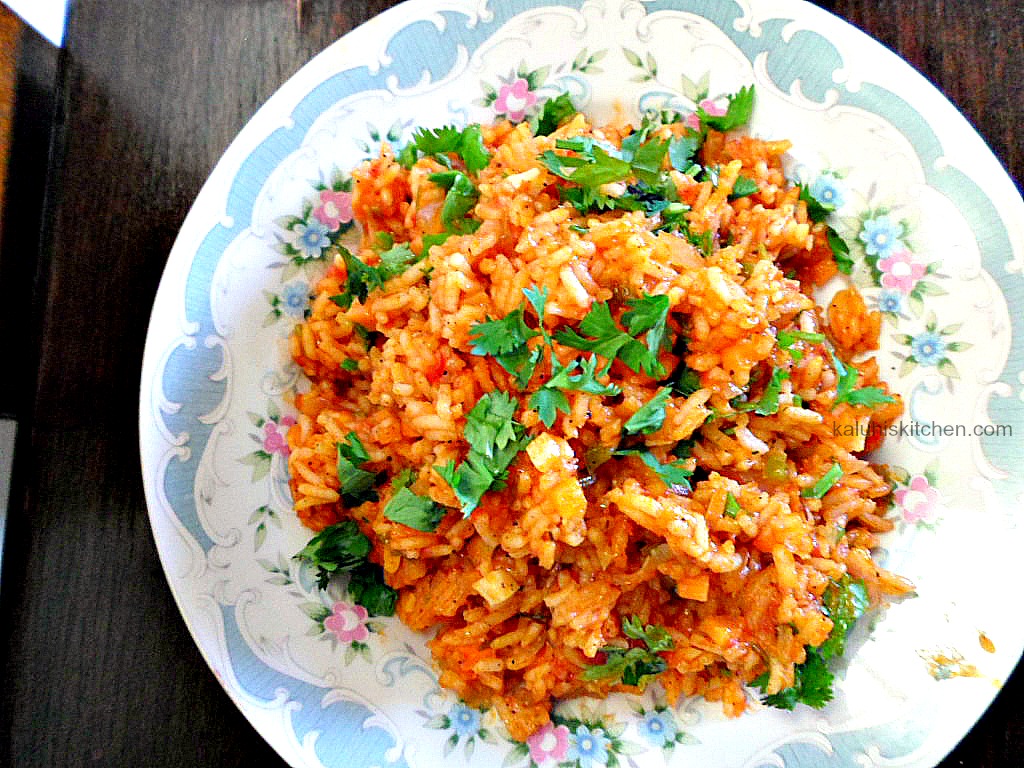 With the holiday season just beginning, this should be on your to-cook list, because I am sure you and your family will enjoy this 🙂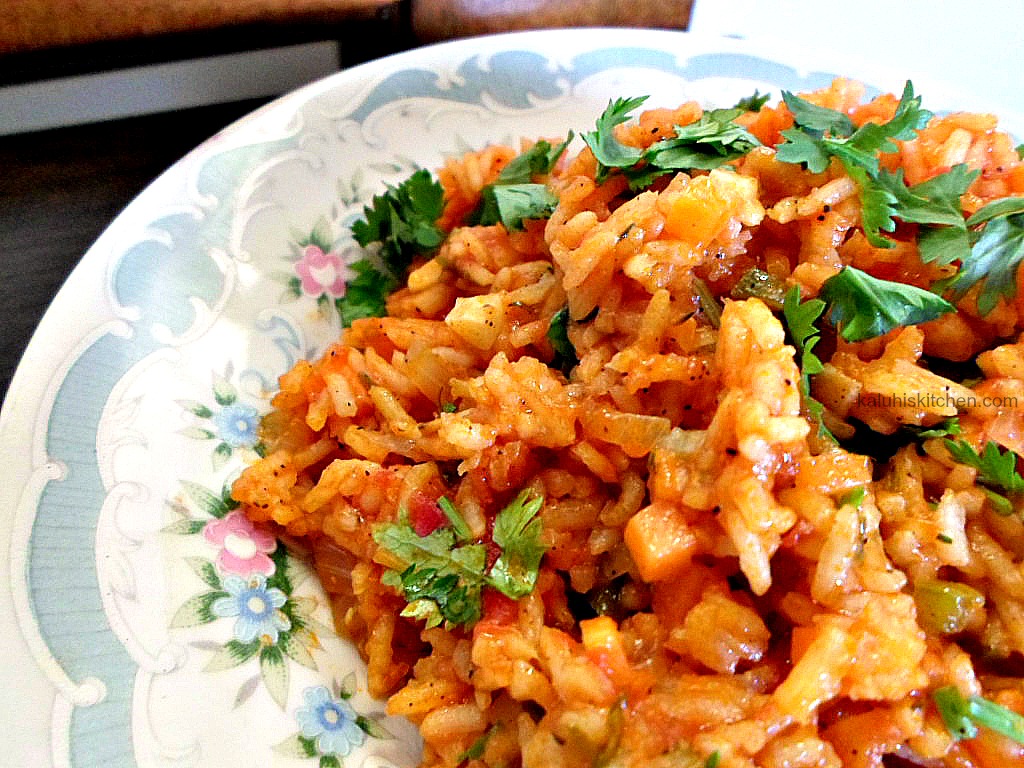 More next time,
Love and Light,
-Kaluhi
---
Bring West Africa to you with this splendid meal!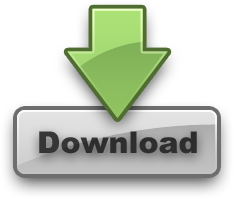 ---
All content and images are copyright protected by



Do not copy in part or whole without giving due credit.