One of the things I enjoy most in life is cooking with someone I love and having great conversation with them. I was at my friend's sometime back and she is one of those people who not only loves cooking for her guests, but loves cooking with them. She loves showing off her (exceptional!!!) kitchen skills. And who am I to complain? I love it that at her's, I am the one being fed. I am the one on the receiving end of deliciousness. I am the one not in an apron. I am the one, watching and learning. On the day we had our date, It started pouring just as I was about to leave. I decided to wait it out and she had just the perfect thing to keep us both occupied: vibibi! She had been soaking some rice for well over 24 hours and was ready to give it a go. On we were with draining, whisking, blending, frying and about an hour and a half later, sitted again devouring very delicious treats with some tea. Thank you Mwende. Next time, we chill at mine <3
That is a short summary of how I learnt to make vibibi. In this post and in today's video, I make them for you too, but with a few twists of my own and with slight modification. Still, it will be nothing short of delicious!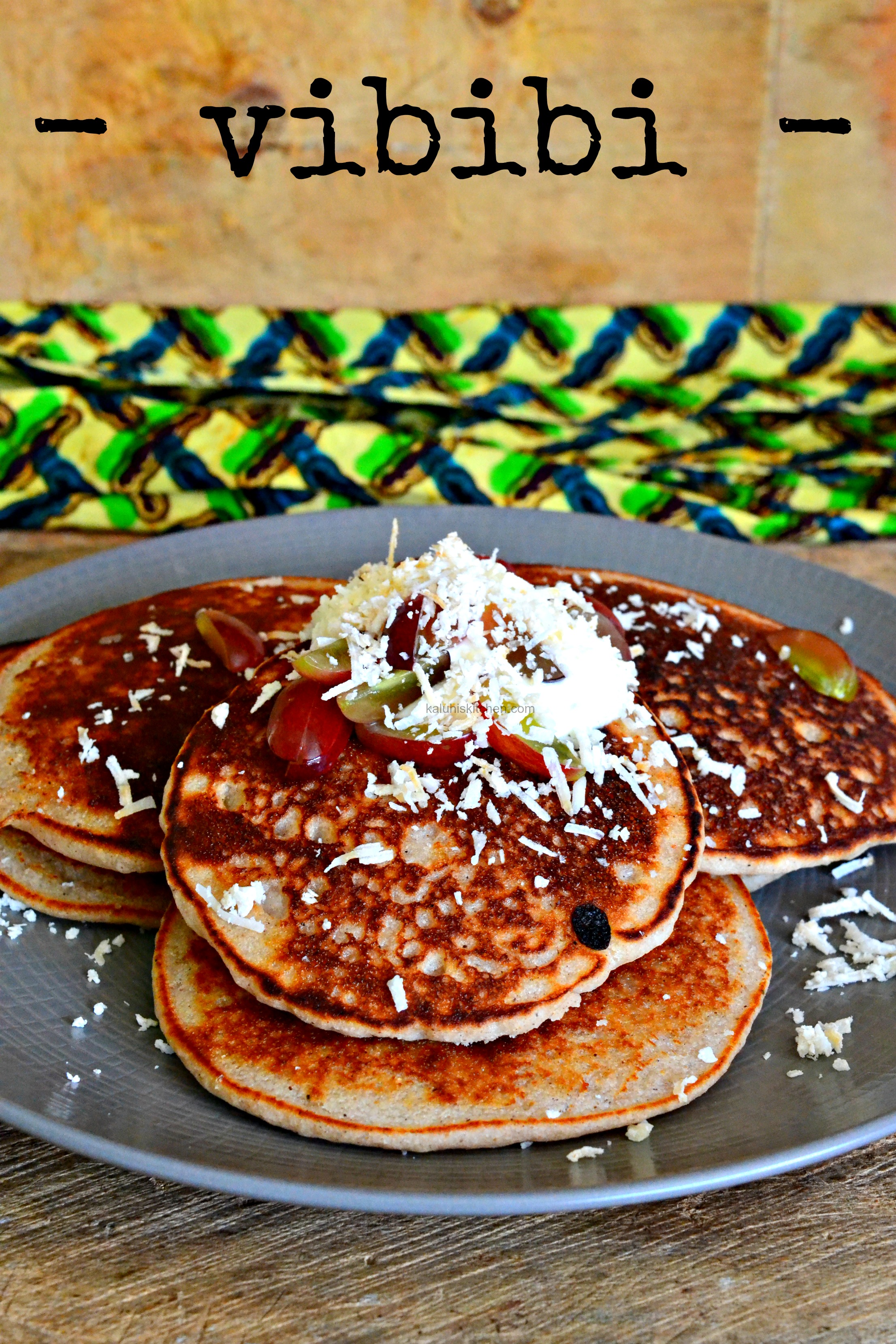 I had so much fun making this video and I hope you enjoy it as well <3

PREP TIME: 1 HR    COOK TIME: 15 MIN        SERVES: 2
Vibibi Ingredients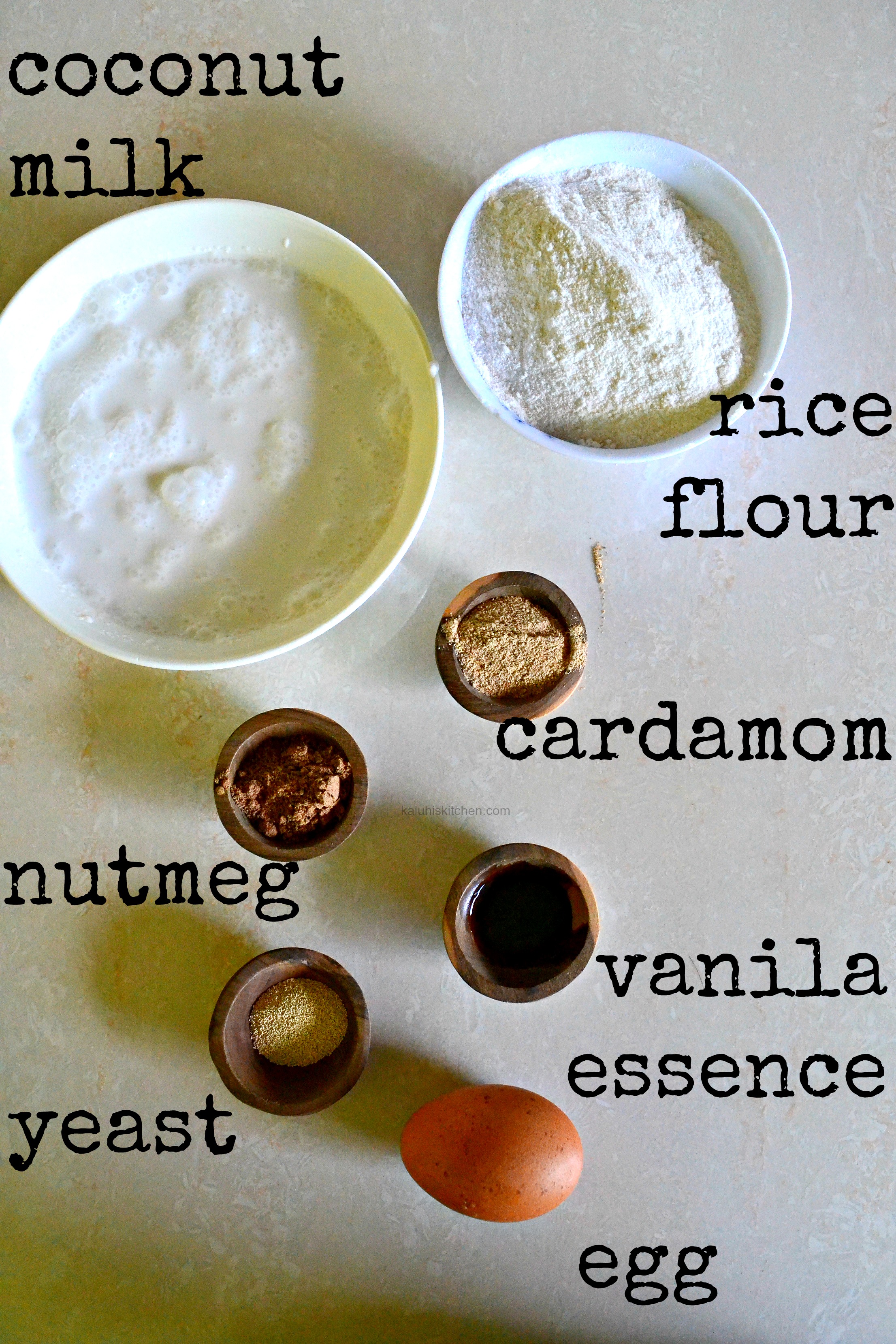 1 ½ cups of rice flour
1 teaspoon of nutmeg
1 teaspoon of cardamom
1 egg
3/4 cup of coconut milk
1 teaspoon of yeast
3 tablespoons of sugar
1 tablespoon of vanilla extract
Method
In a small bowl, add the yeast to some warm water. Set aside.
In a bigger bowl, add all the dry ingredients and mix them until combined. Usually only cardamom is used for this recipe, however, I personally truly love the additional warmth that nutmeg adds. Almost always, where cardamom is involved, I will add nutmeg as a complimentary spice.
I purchased my rice flour from chandarana at 140 bob a kilo. It lasts a lifetime too so I found the price really fair.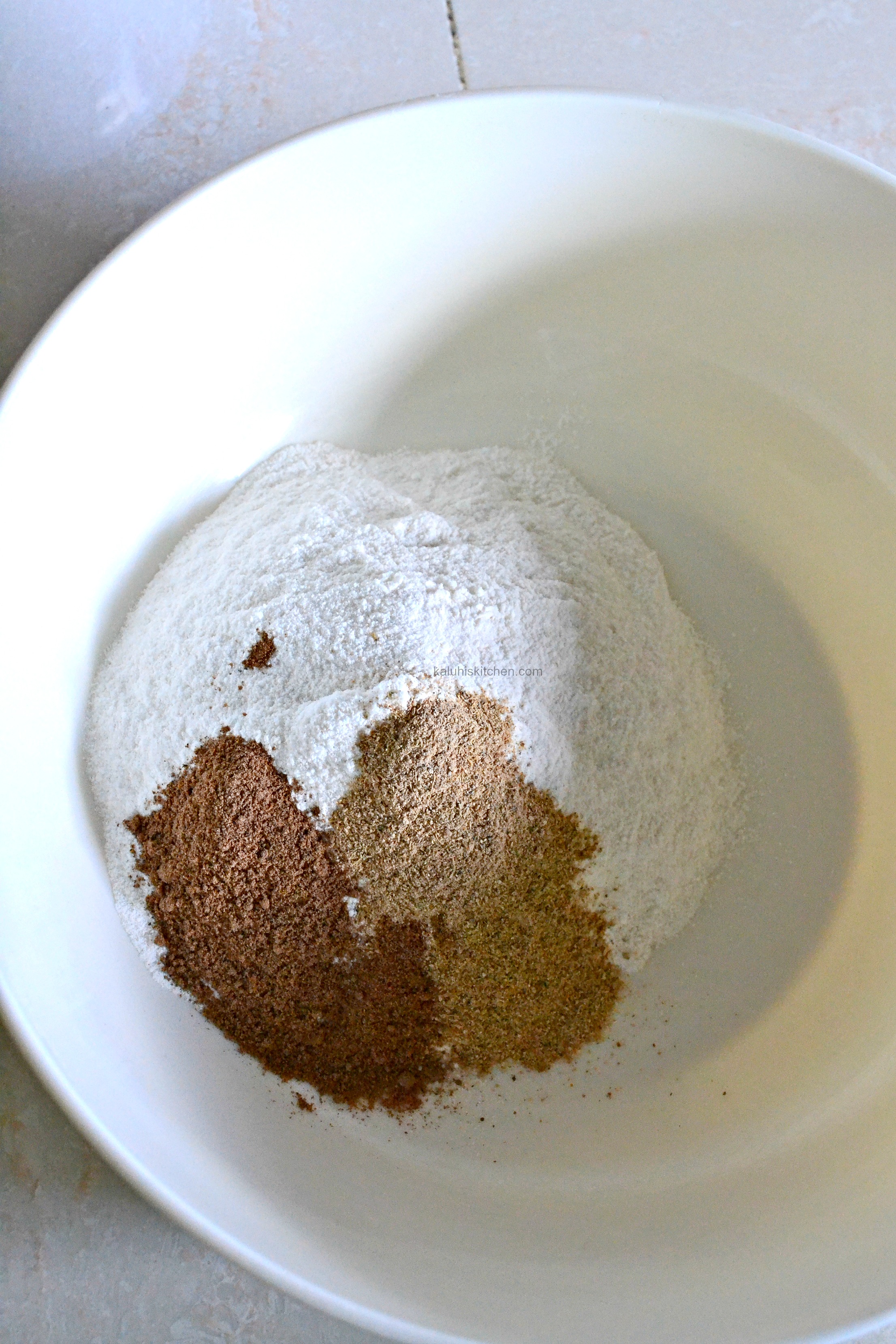 ***
Traditionally, vibibi are made with rice that has soaked over night and softened. All the ingredients are then popped into a blender and whisked until completely smooth. I did not soak my rice, but I had rice flour so I took that route. I find use of rice flour much easier, and minimizes the margin for error. But if you want to make the vibibi as made traditionally, you are very much free to soak your rice. Either way, you are going to enjoy this <3
***
Thereafter add the wet ingredients and mix until everything is combined. I would recommend that you add the coconut milk bit by bit and halt once you attain the same consistency as cake batter. In some recipes, rice flour and coconut flour are used and water added for mixing, but I prefer using only rice flour and adding coconut milk or cream for mixing. That way I still have my coconut flavor too.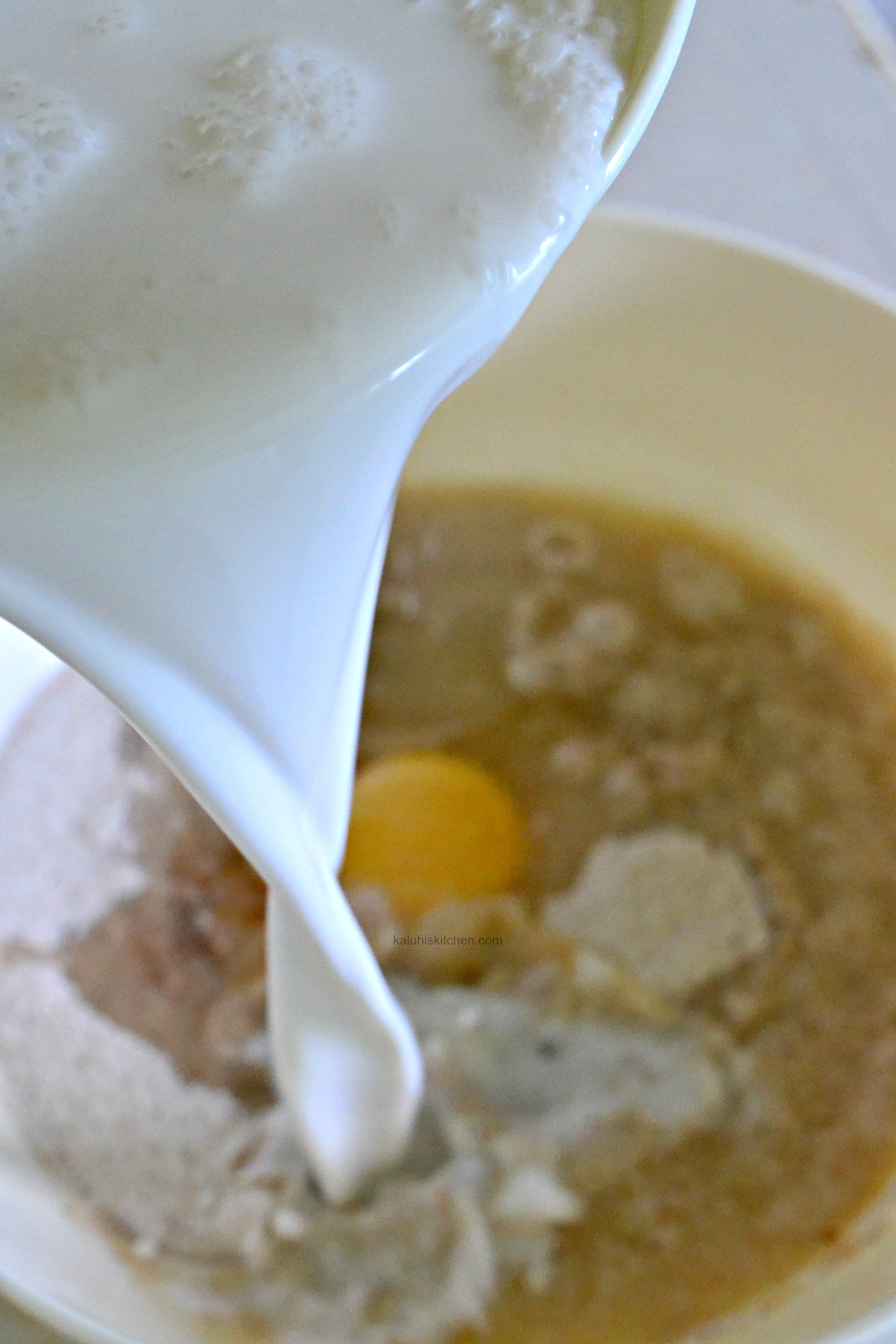 Set aside and allow to rise for about 30 min to an hour. There after, lightly grease your pan with some coconut oil. You can use any oil though but coconut oil is my favorite. I always reach for kentaste. It is my personal favorite.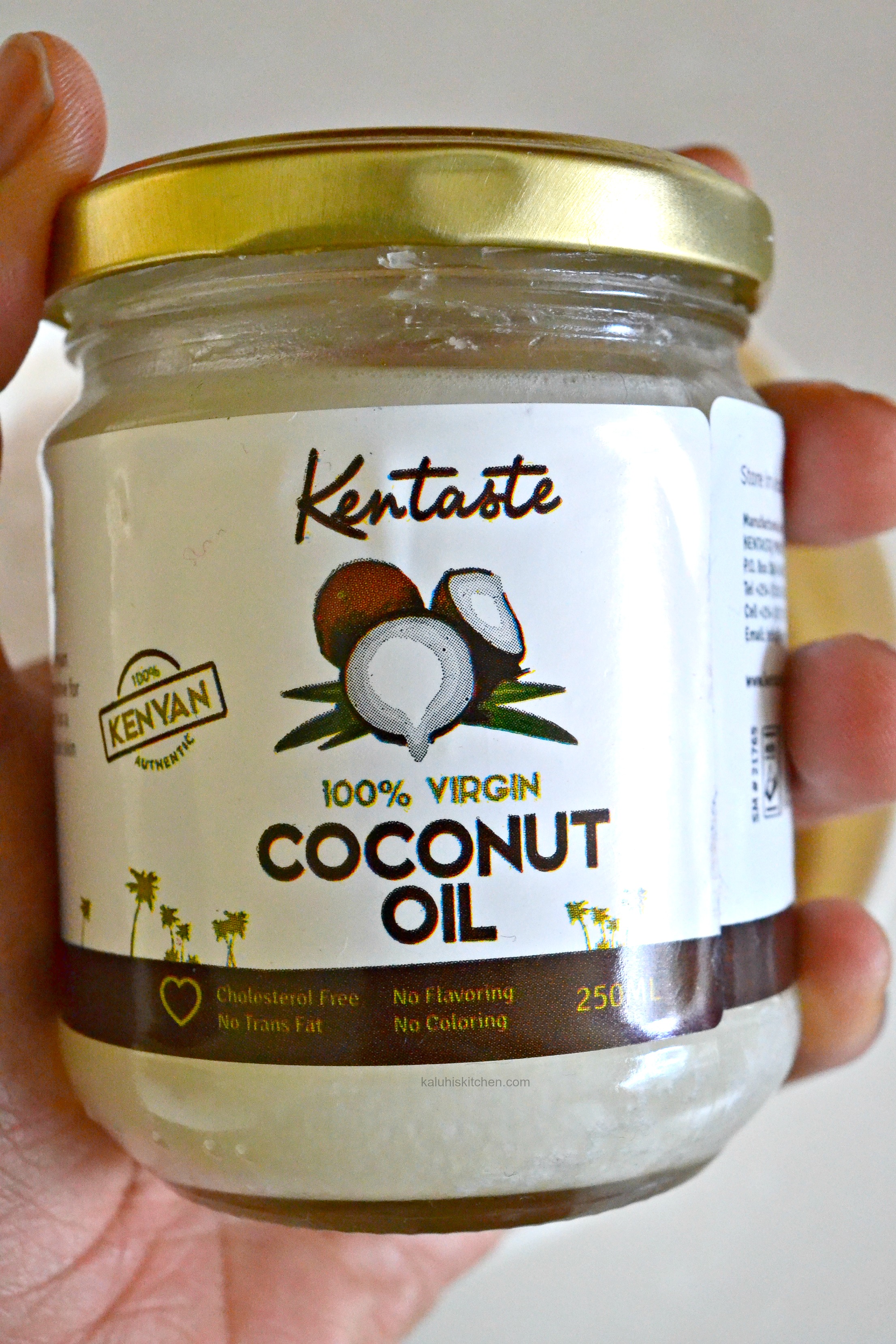 Proceed to cook until golden brown and you are done. Please watch the video; i swear the pictures do not do this justice !!!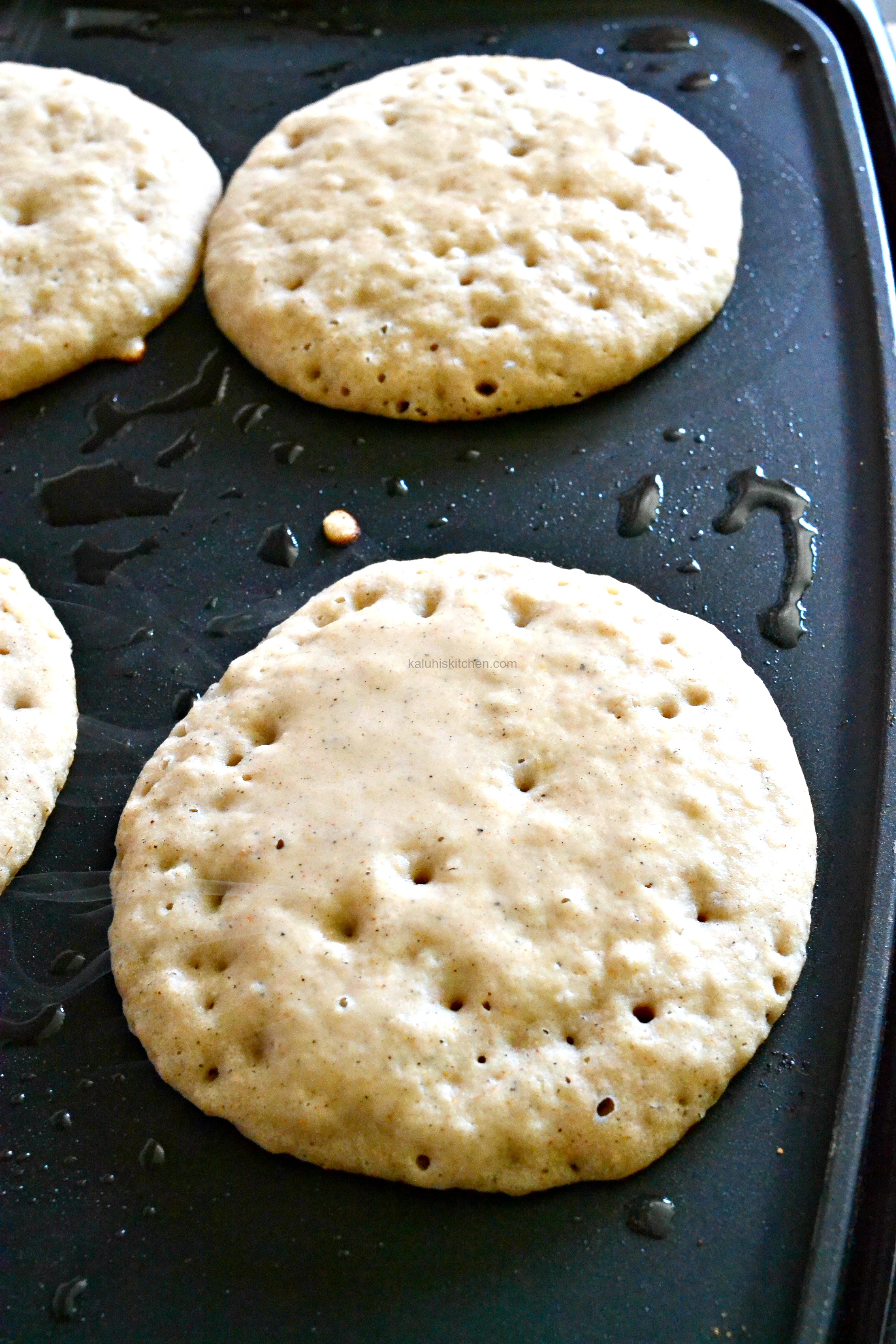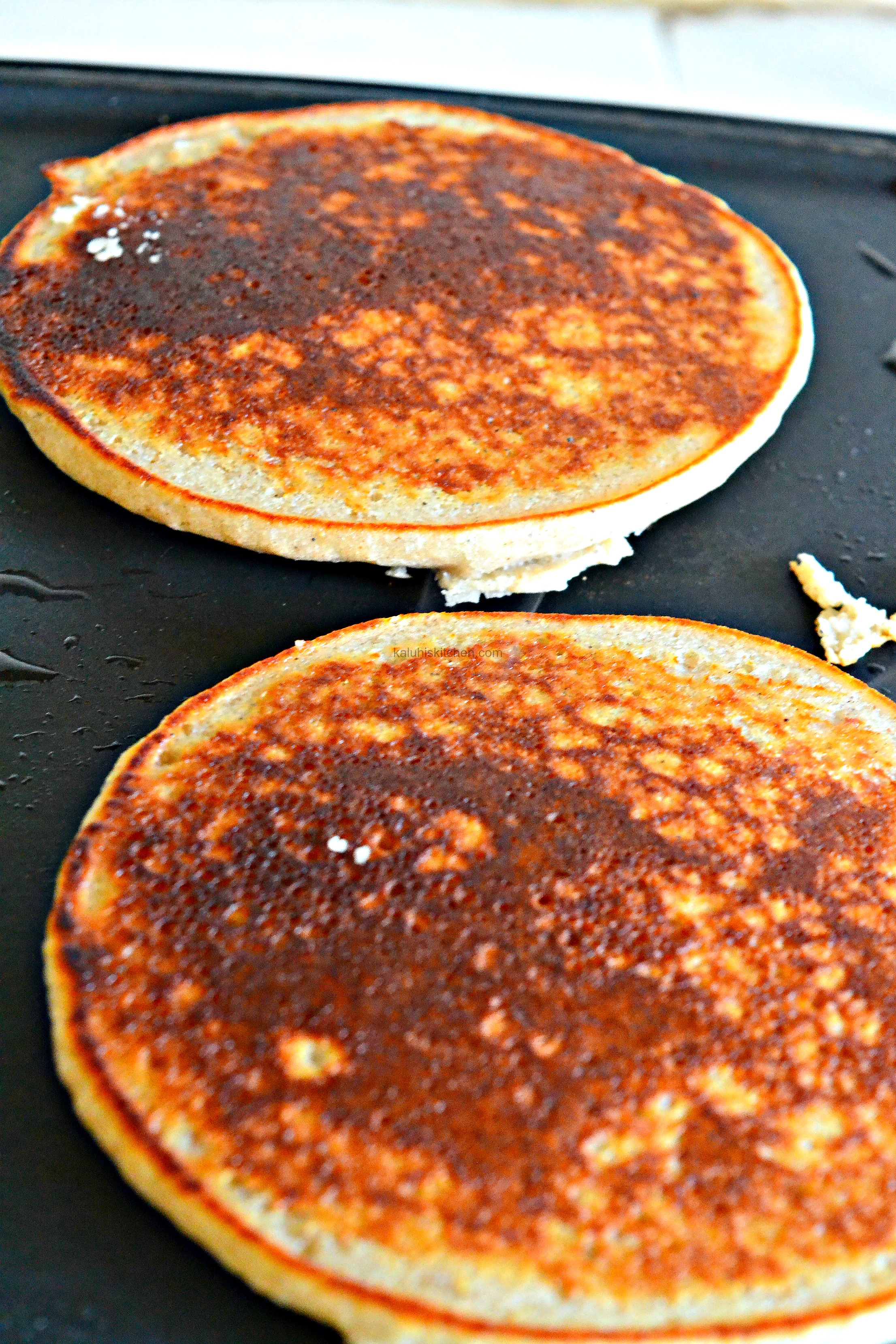 Next step is to garnish. Totally optional but y'all know I had to go the exxxxxxxxxtra way! I chose a some plain yoghurt, some fruit and dessicated coconut.
Now you are done forreal! These look a lot like normal wheat pancakes, but these are alot are wholesome in my opinion.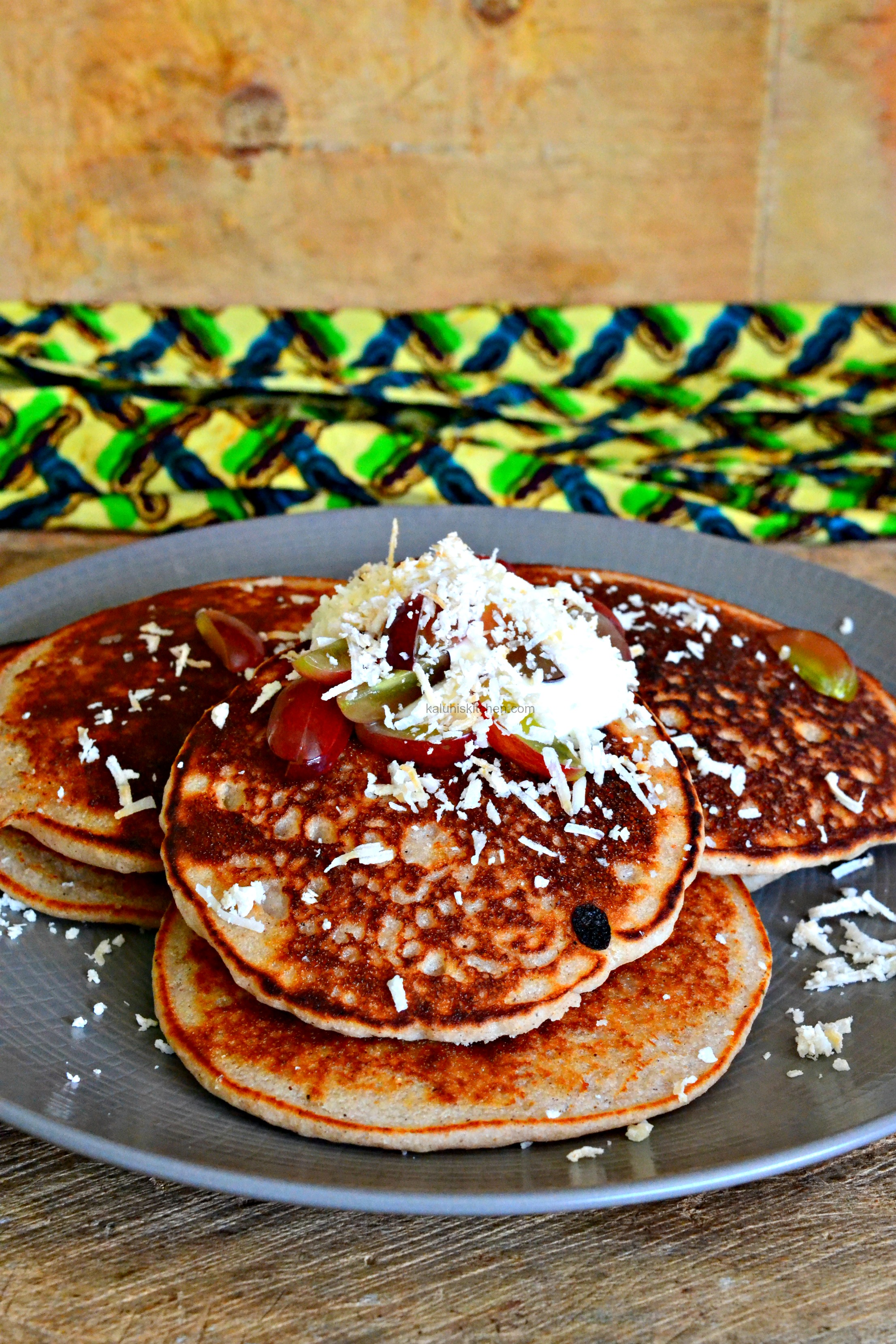 Vibibi are also a fantastic option for those who have cut out wheat from their diet for one reason or another and also for everyone who wants to take a break from kawaida pancakes.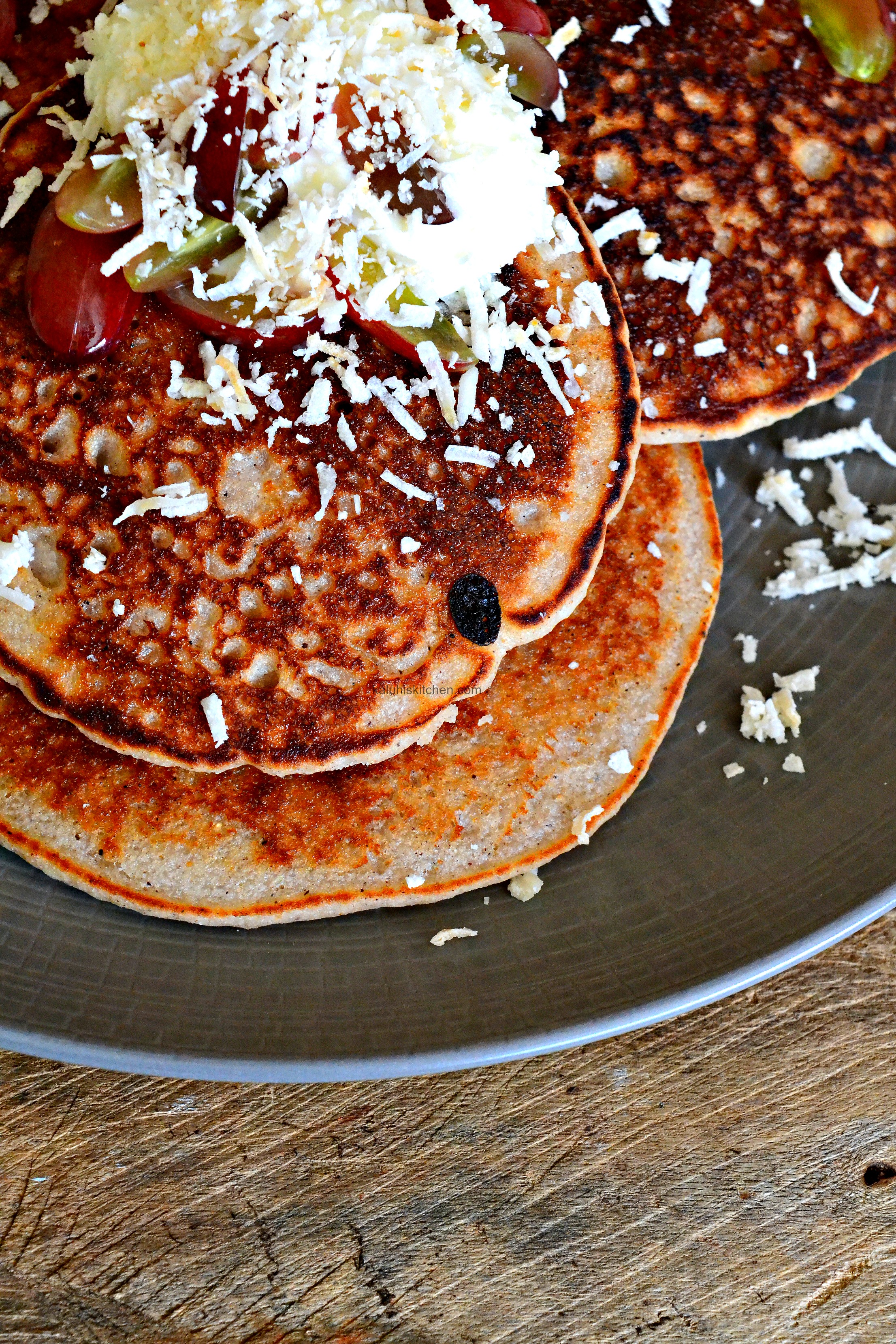 The cardamom and the nutmeg come through so well! The coconut flavor also compliments that of the rice so perfectly! It is something different, both in terms of flavor and texture, but definitely one you will grow to love! I hope my vibibi recipe becomes one of your faves! <3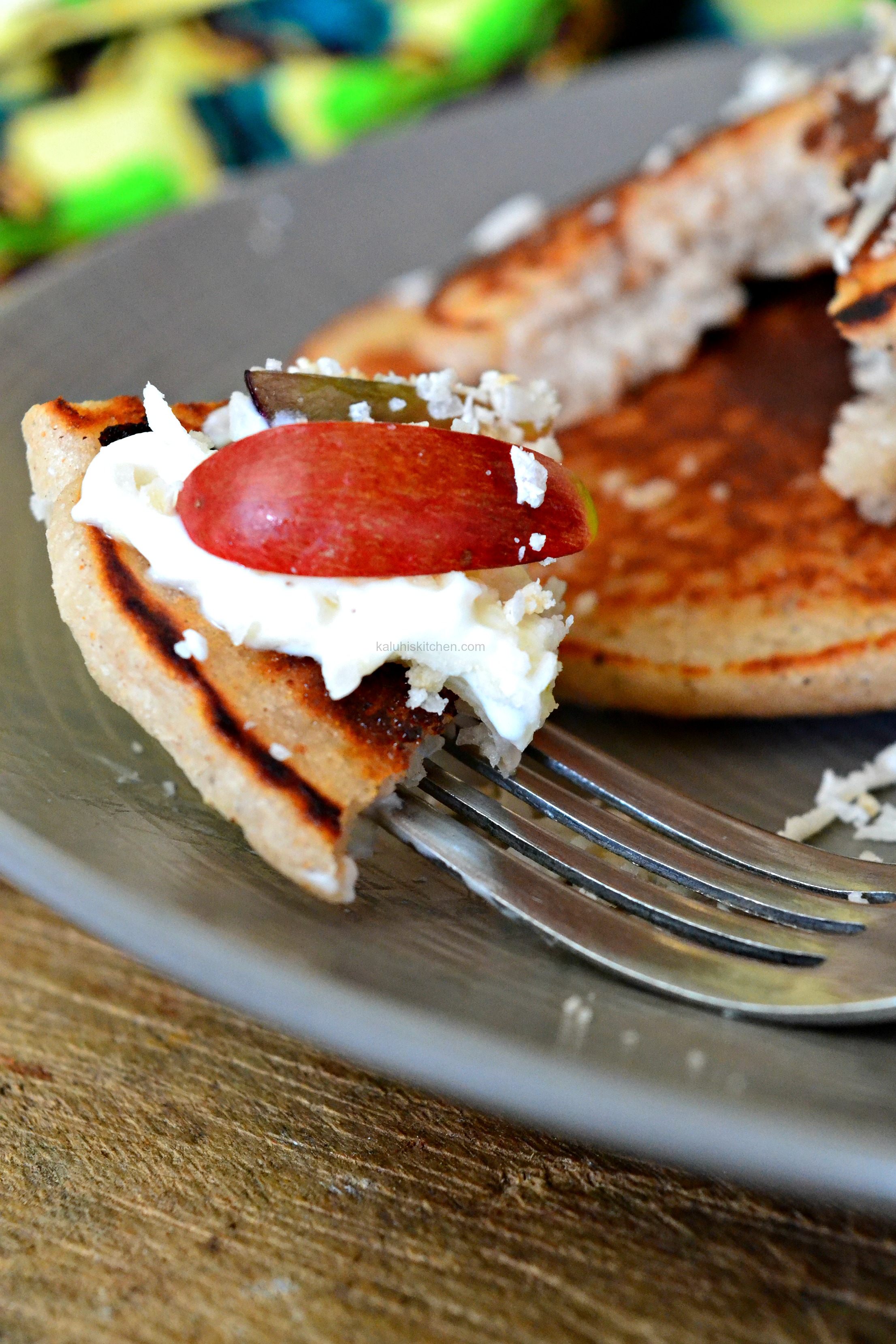 Happy cooking!
-K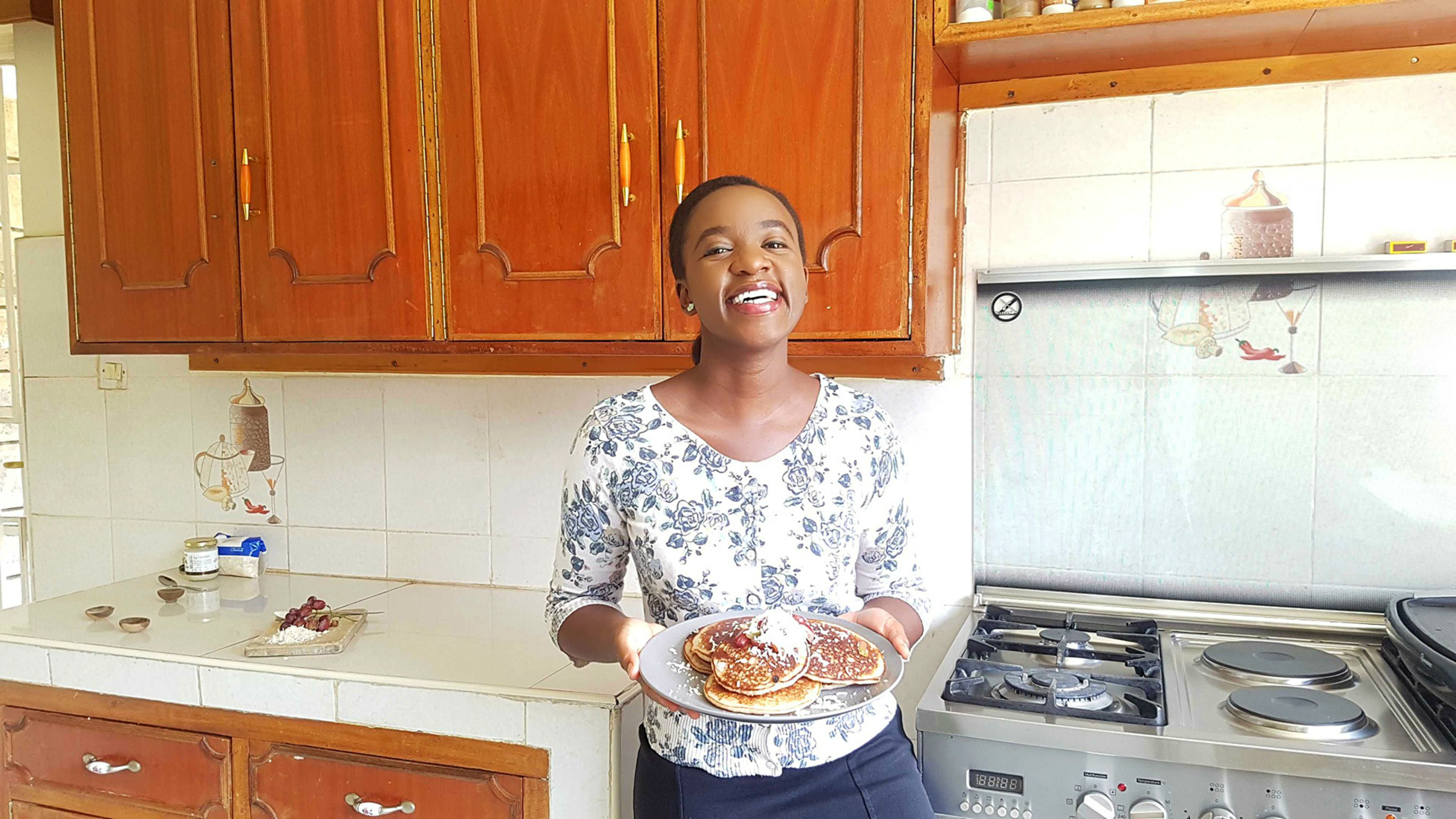 ---
Get your downloadable recipe here :))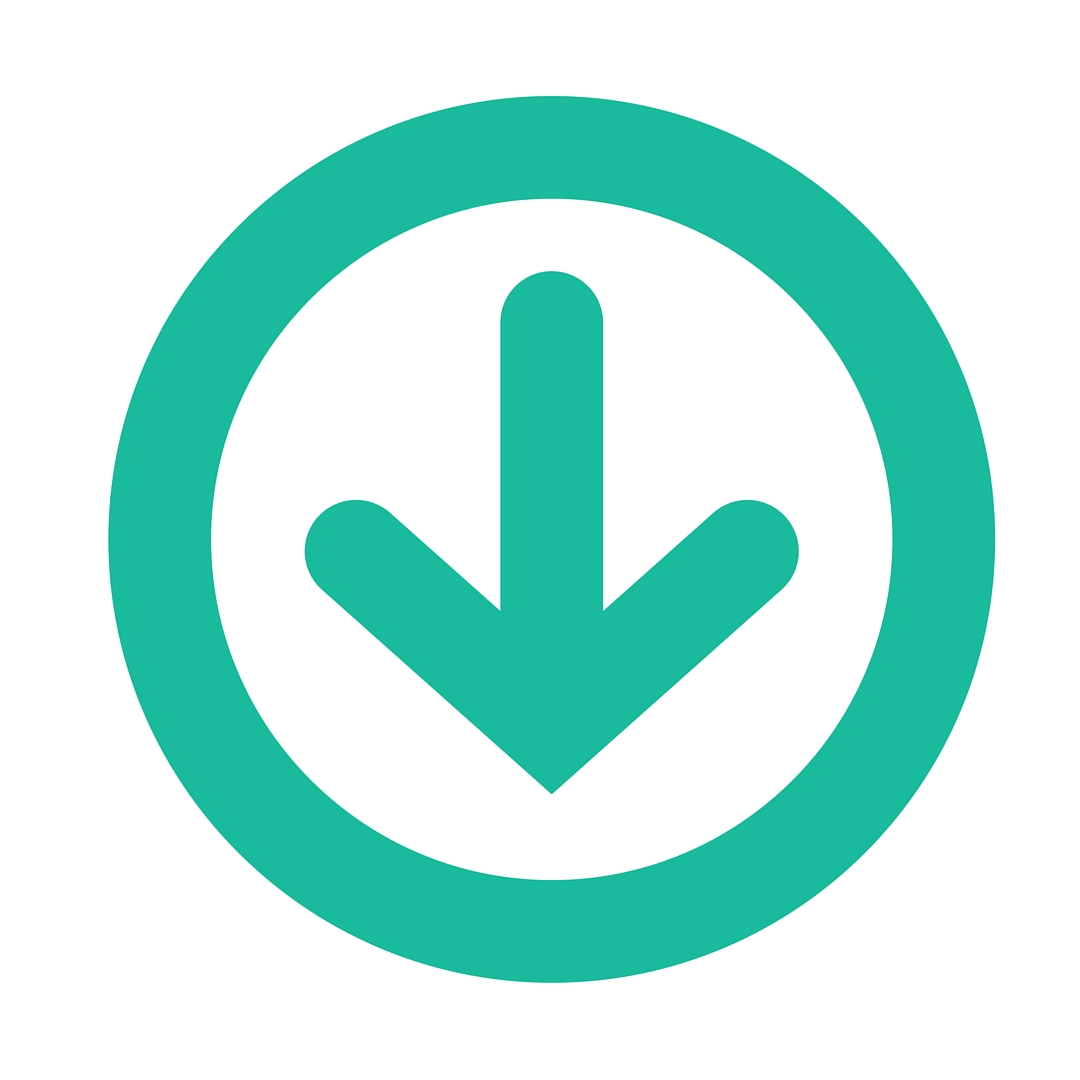 ---
All content and images are copyright protected by



Do not copy in part or whole without giving due credit.