Maybe I cook tilapia abit too often. Maybe I am too obsessed with this fish, as I am with all others. Maybe I can eat tilapia all day errday and not get bored. I love this fish and I hop on every chance I can get to prepare it and go hard! I love fish! I love tilapia!
This particular recipe was inspired by one my mom makes for us at home. She executed hers so well and I think I did almost as good with mine LOL! I of course added a few tweaks to mine and threw in some of my favorite ingredients and completely enjoyed it! I know you will love my chili lemon garlic tilapia too! I had fun filming the video, and went into great detail as well so do not forget to watch it too (and subscribe <3). Let me introduce you to what is about to be your latest obsession: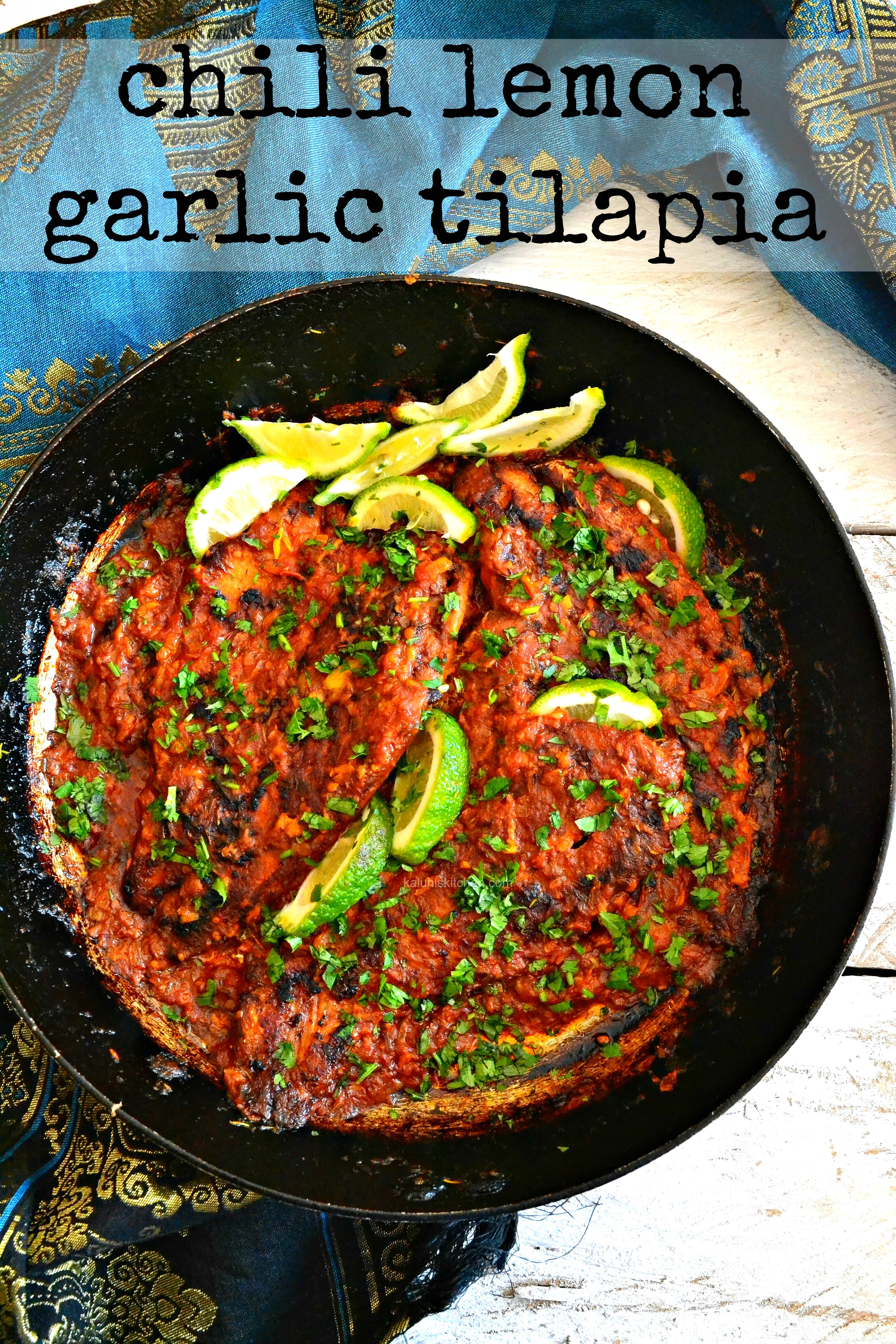 Here is the video below. Please allow your page to fully load so that you can watch it well <3
PREP TIME:  30min   COOK TIME:  30min       SERVES: 3
Ingredients
For the marination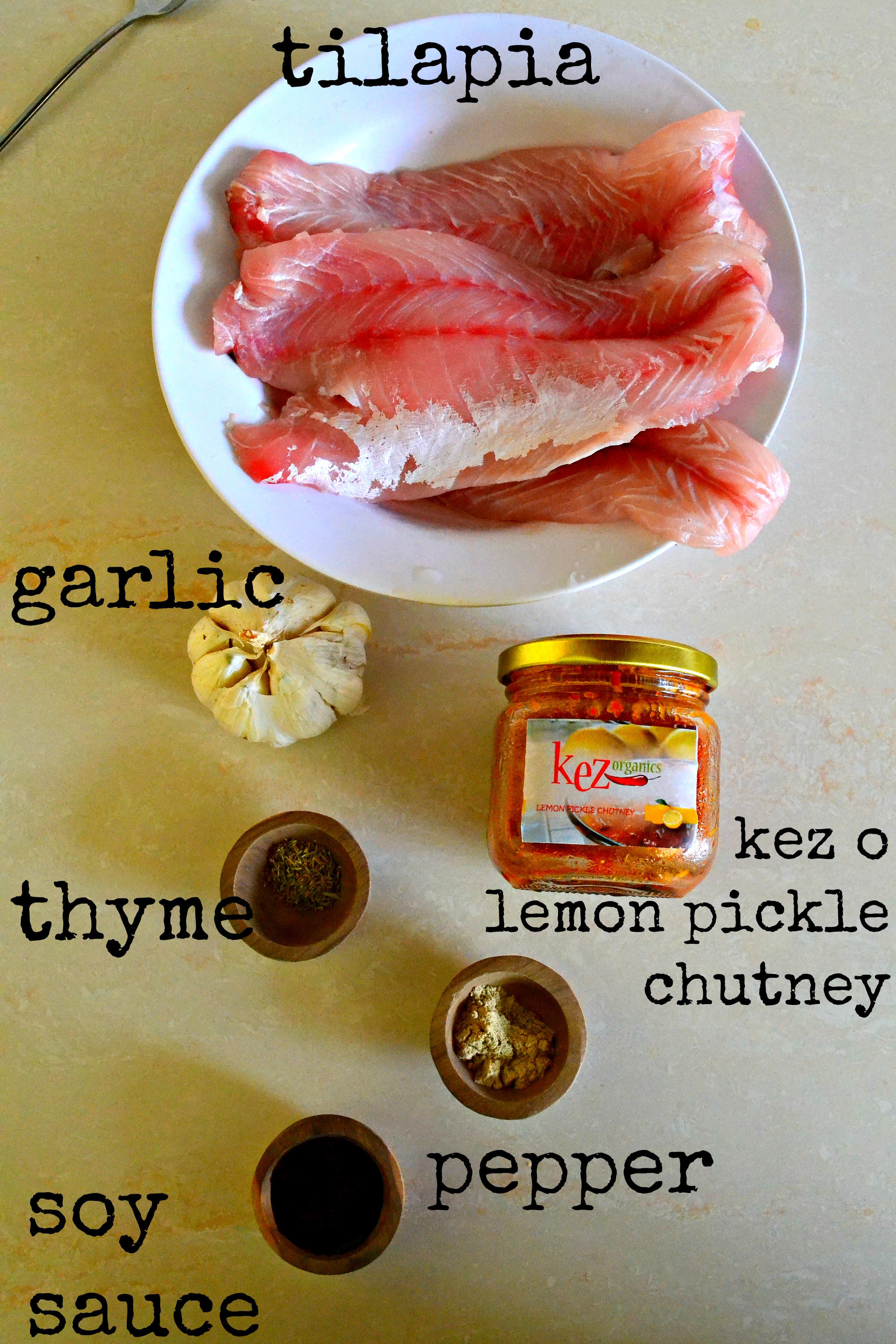 3 tilapia fillets
1/2 a teaspoon of white pepper
1 teaspoon of dried thyme
1 tablespoon of soy sauce
4 cloves of garlic, minced
1 tablespoon of kez organics achari
For the mchuzi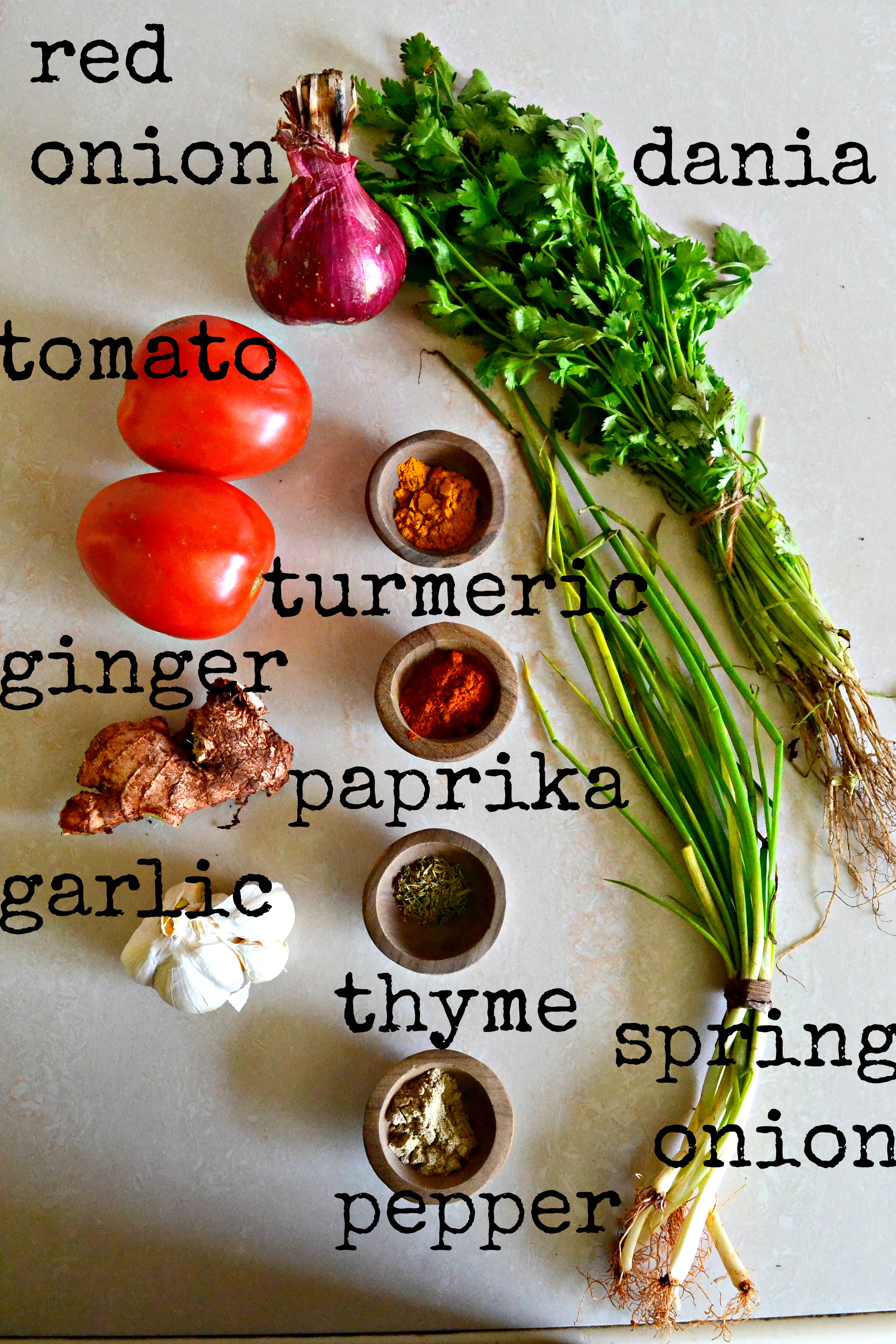 1 red onion, diced
1 cup of spring onion, finely chopped
4 cloves of garlic, minced
1 tablespoon of minced ginger
1 tomato, minced
1 tablespoon of paprika
1 tablespoon of turmeric
1/2 a tablespoon of white pepper
1/2 a tablespoon of thyme
1 1/2 tablespoon of kez organics achari
Salt to taste
Vegetable oil for frying
Method
In a small bowl, add the fish fillet followed by the white pepper, thyme, soy sauce, garlic and kez organics lemon achari. It is the same one I used for this recipe and it having lemon made it perfect for my fish dish. Mix it all up and let it marinate for 30 minutes. I bought my fish from city market stall number 52; and whose contacts I have listed in today's video description box so make sure you check them out and save them. Remember, since we have an acidic element in the mix, keep marination to a max of an hour or the acid will start digesting the fish protein. We definitely do not want that!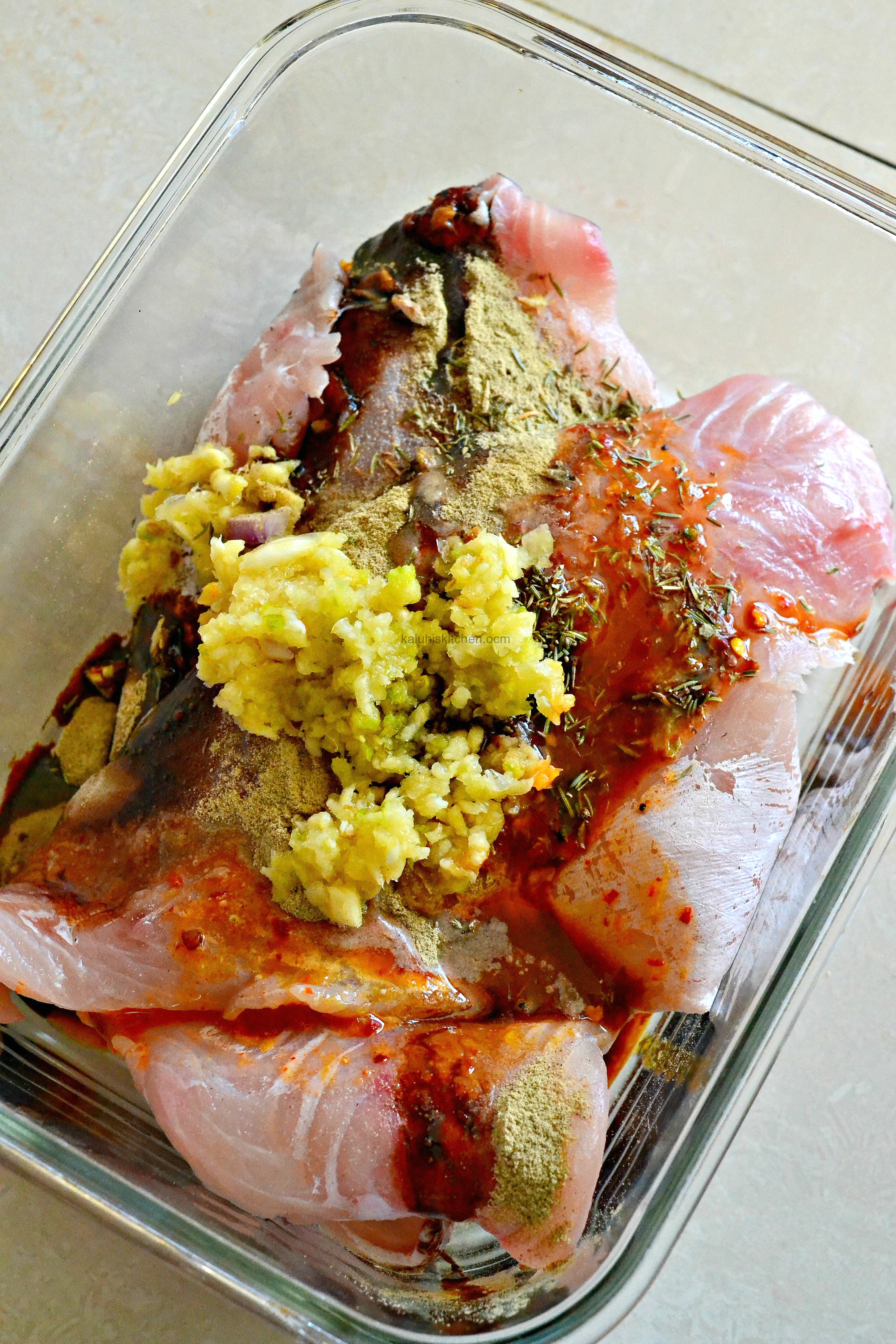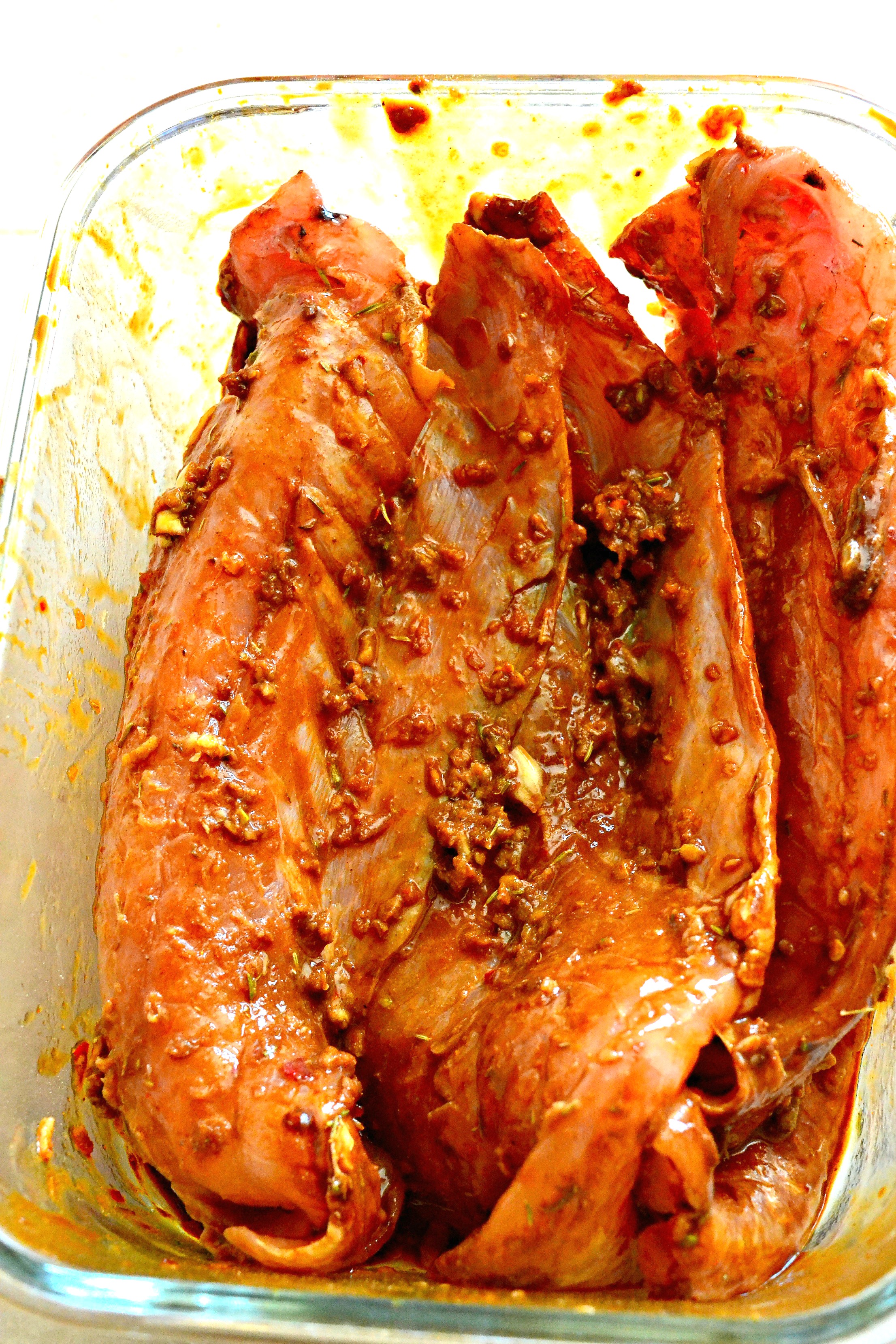 As that is going get working on the mchuzi.
In a pan, add the red and spring onion followed by the ginger and garlic. I used both spring onions and red onion for flavor and these two compliment each other so so well. You can get spring onion at any mama mboga and on the street they go by the term 'kitunguu matawi'.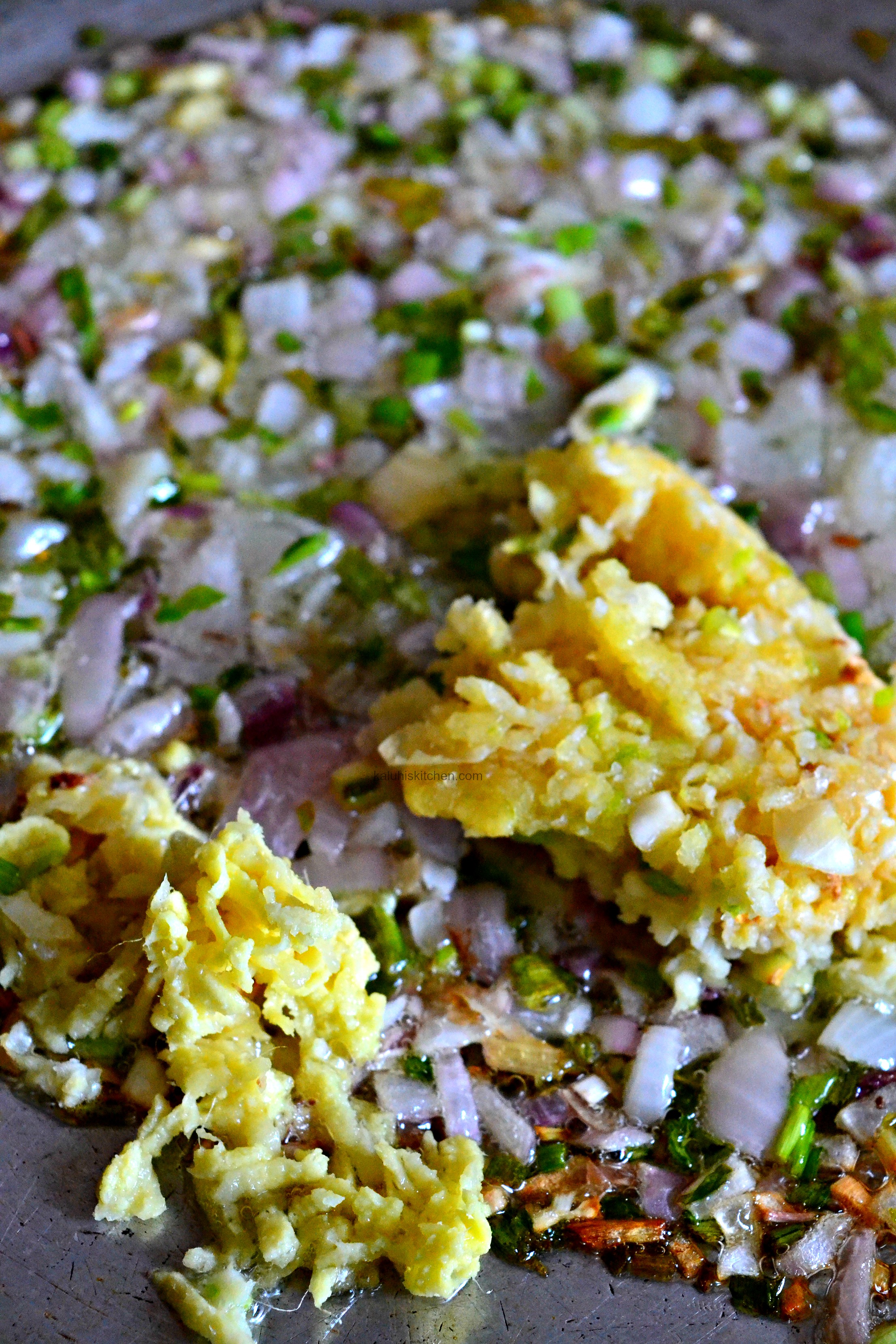 Let this simmer until fragrant and then add the tomatoes. Add the thyme, paprika, turmeric and pepper, followed by ¼ cup of hot water and let this simmer on low heat low about 3 minutes. Add 2 (more like 1 and 1/2) tablespoonful's of the Kez organics achari them let this simmer for another 10 min on low as we pan fry the fish.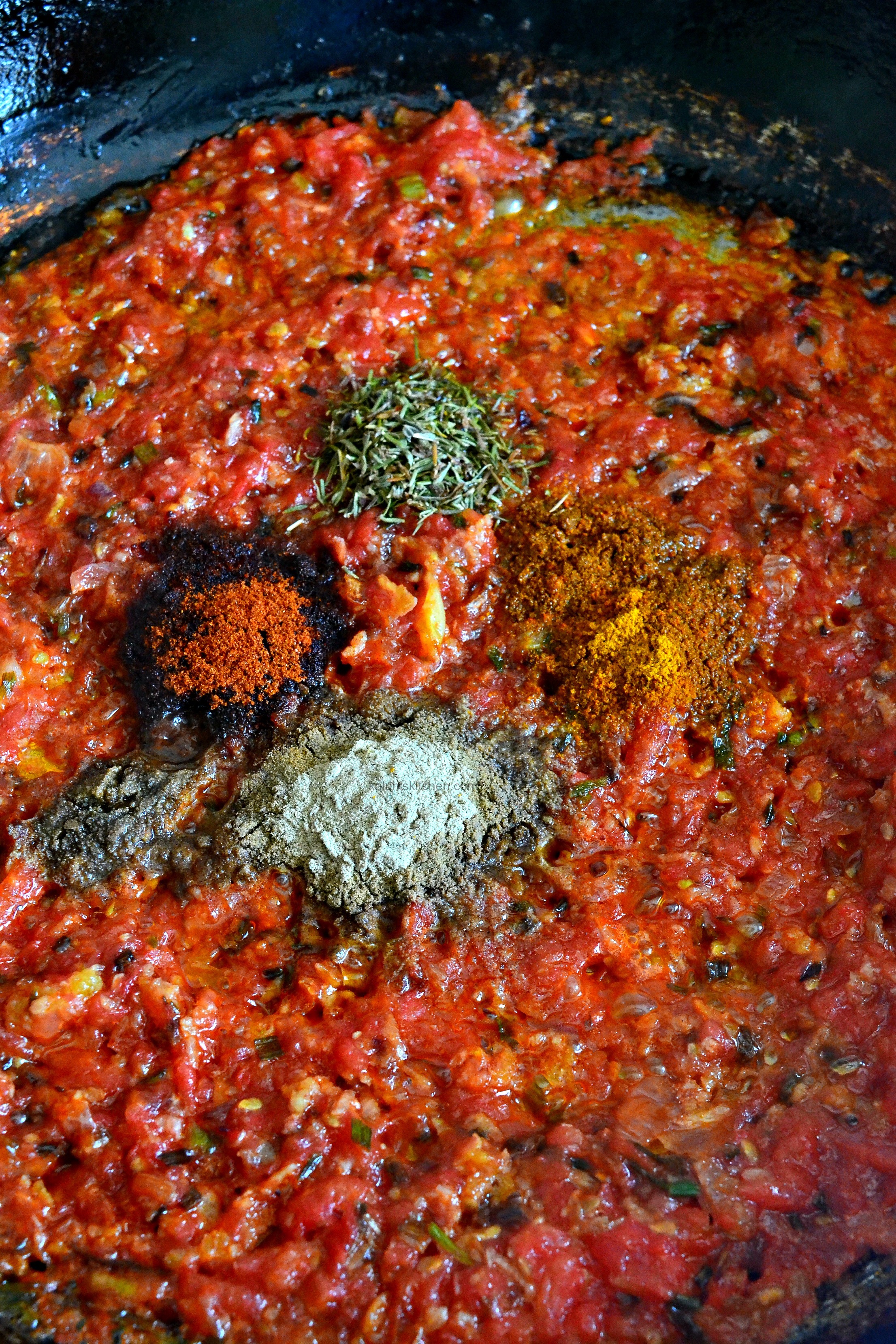 The achari was added in both the fish and the mchuzi for cohesive flavor between the two. I would advice you to start with a small quantity, taste, then adjust upward if need be.
Pan fry the fish then remove from the heat once done. Since this is a fillet, it will take about 5-8 minutes to cook through. Trust me. Do not over do this and cook it for sijui 30 minutes as you will end up with super dry fish when all that could have been avoided.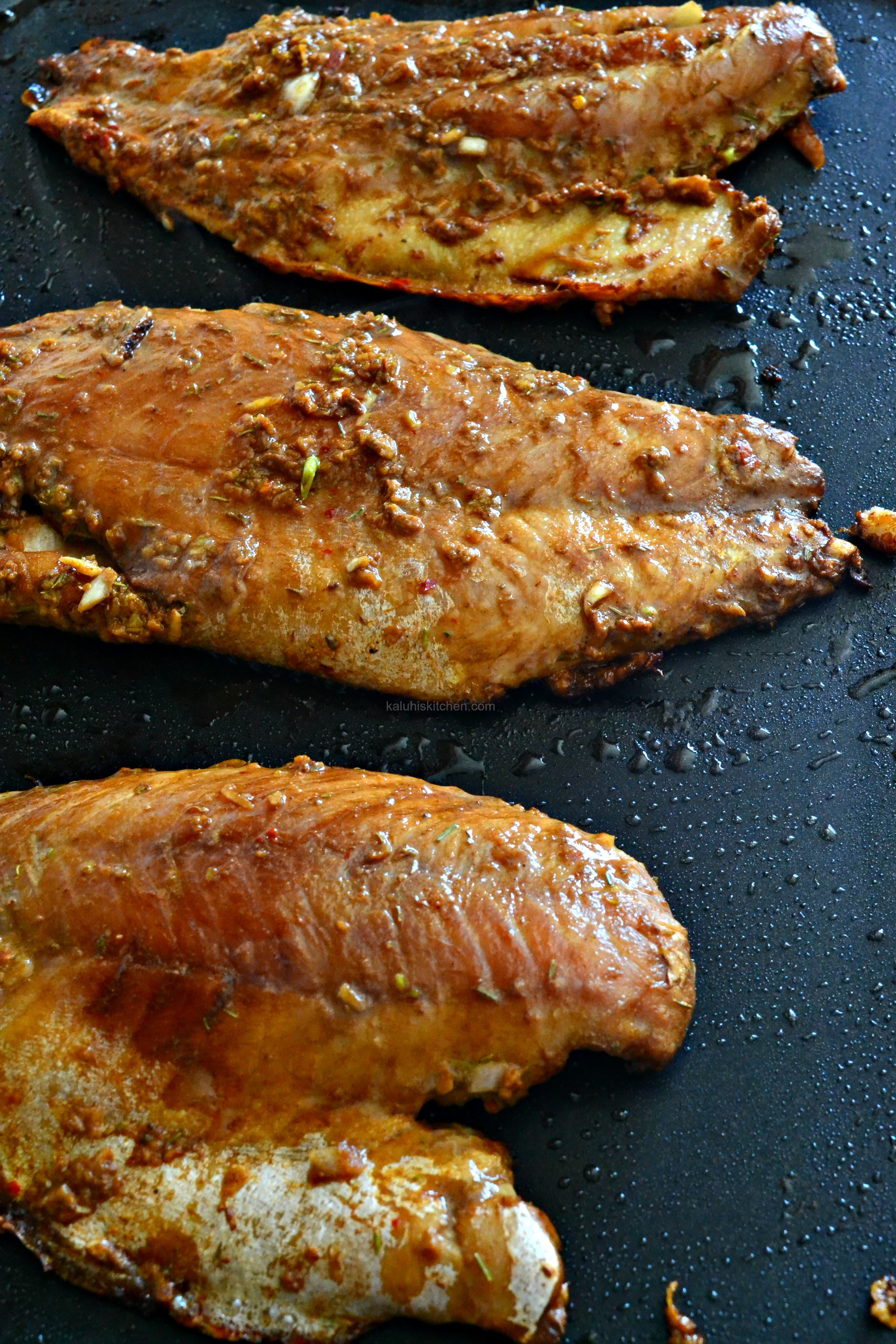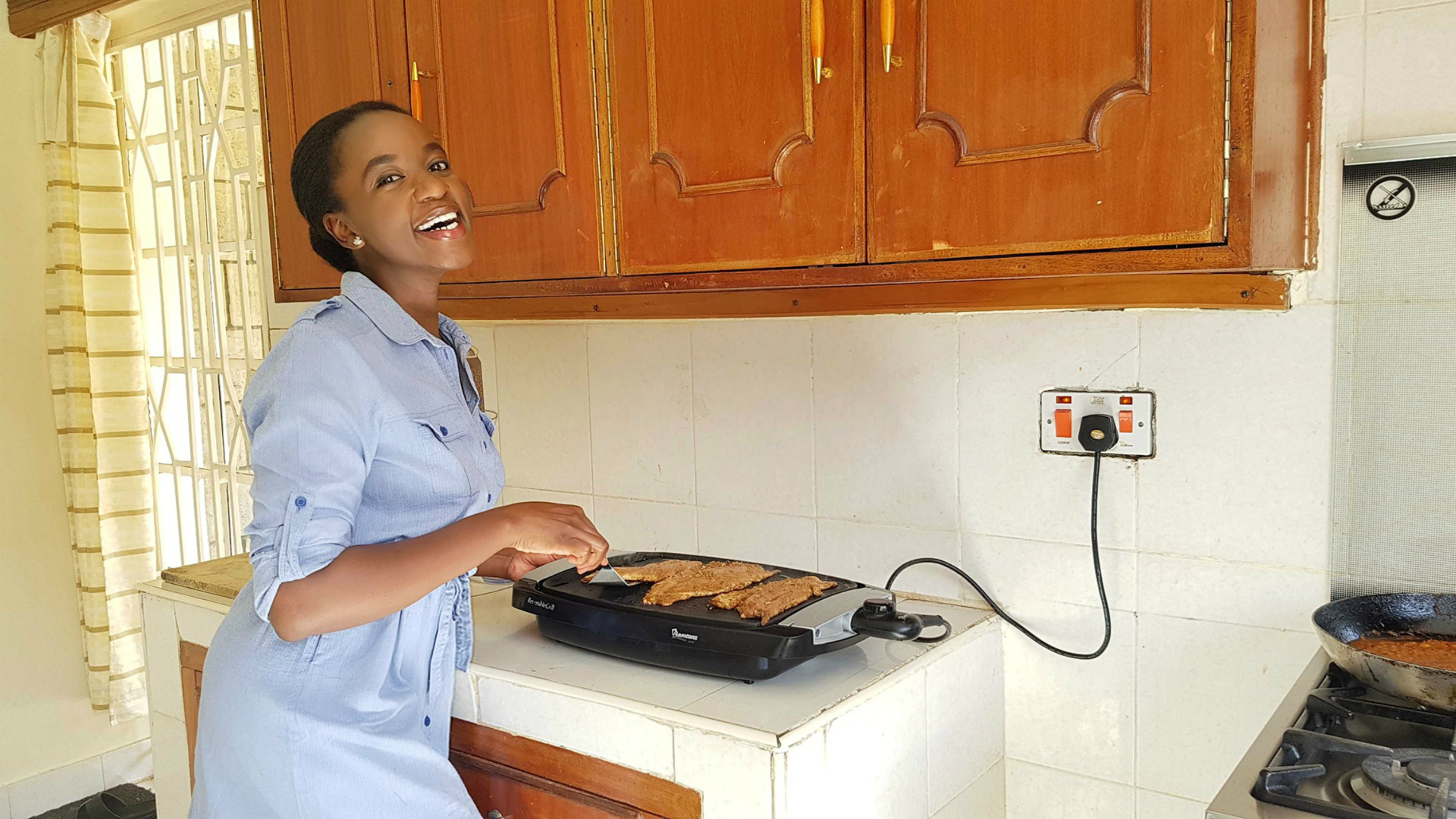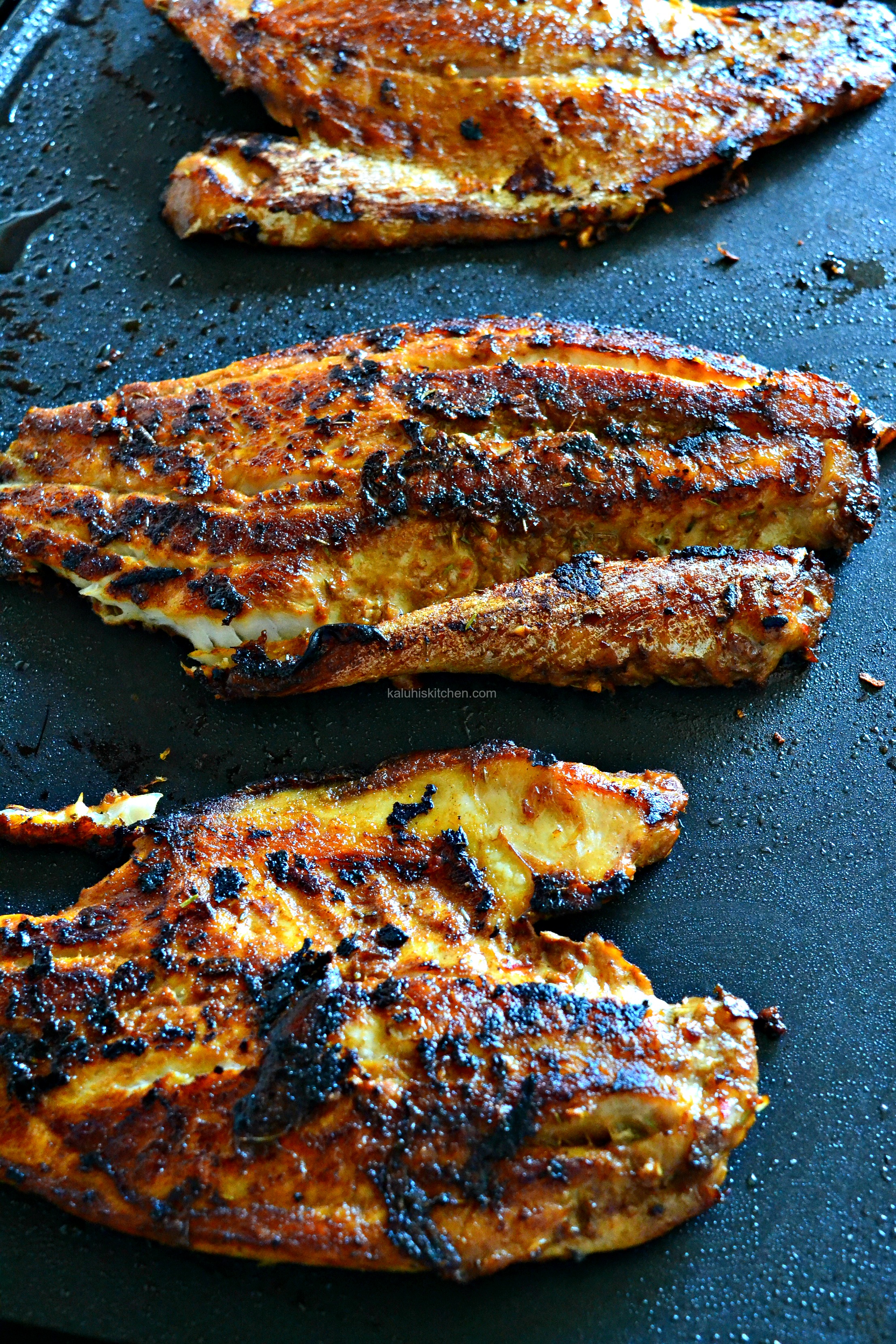 I have shared tips on this video on what helps your fish not break apart when cooking it and flipping it. Make sure you watch :)).
Remember that mchuzi that was simmering? Yes, we are back to that. Scoop out a bowlful of the mchuzi then and the  pan fried fish. Slather the scooped out portion over the fish and let it simmer for about 5 minutes on low heat so that everything comes together. Incase the explaination is not clear, the video will give you the low down!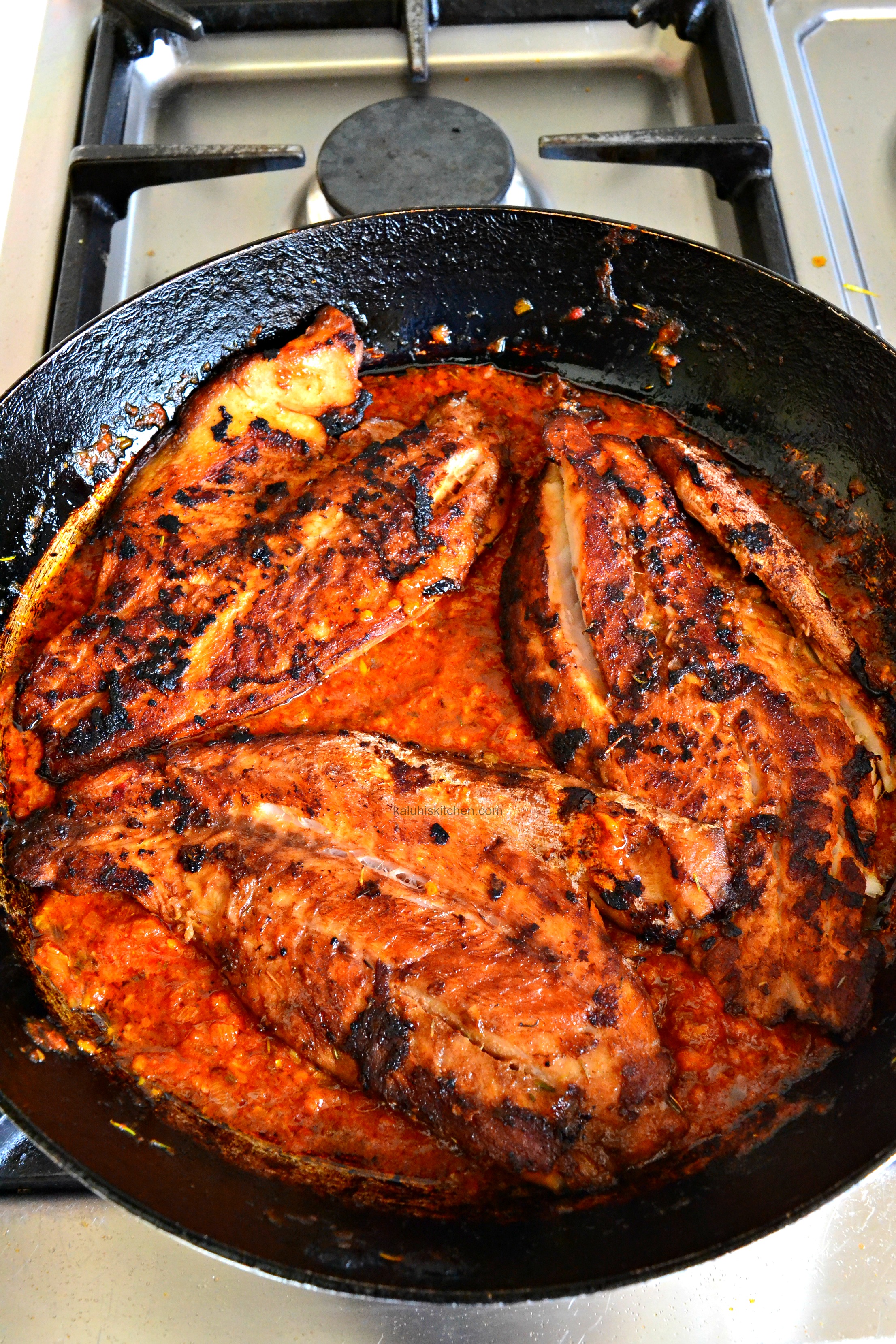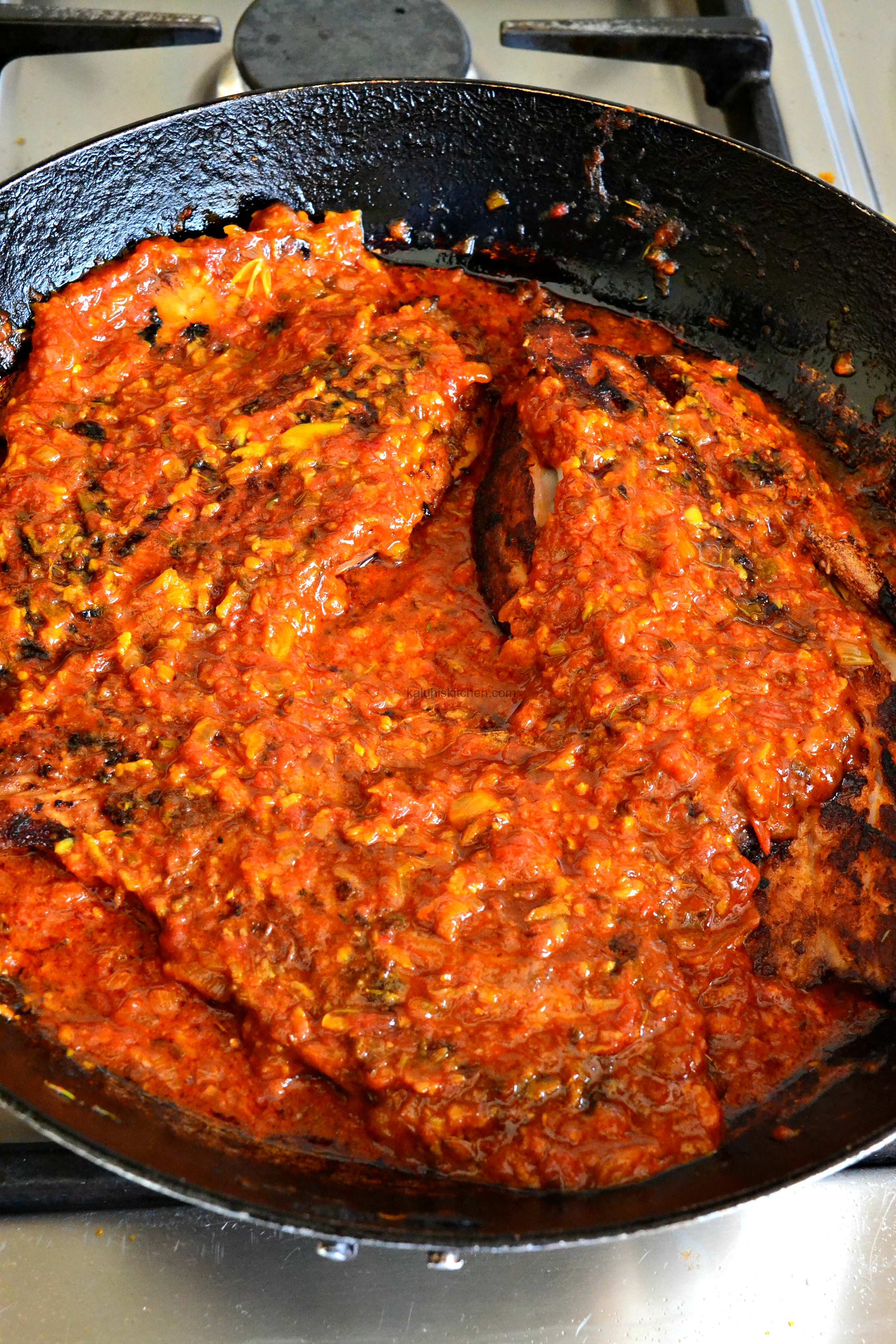 If you have whole tilapia, you can add it at this point too, slather it with the mchuzi but let it simmer for 10-20 min on low heat so that the oils of the fish are released and the flavors of the mchuzi seep into the meat. But for fillet, keep the simmering under 5 minutes.
Once done, garnish with your lemon and dania. And you are done! Ugali tunakulia kwa nani? 😀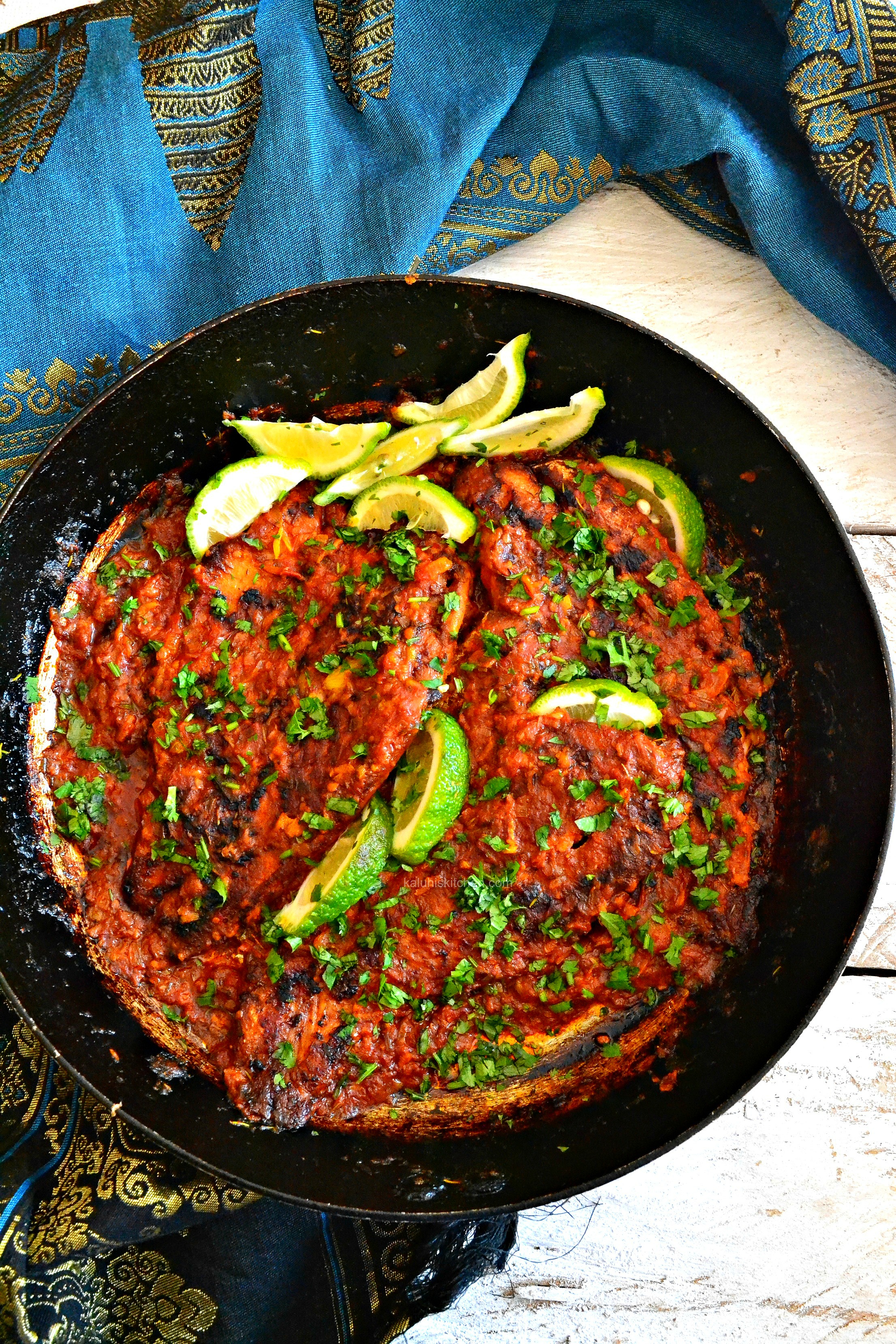 I love that there are 30 billion ways of making tilapia! This has got to be among my top 3! I named it chili lemon garlic tilapia because those are the three most prominent flavors, and it is just beautiful how thyme work in such harmony! Whether with whole tilapia or tilapia fillet, this will blow you away!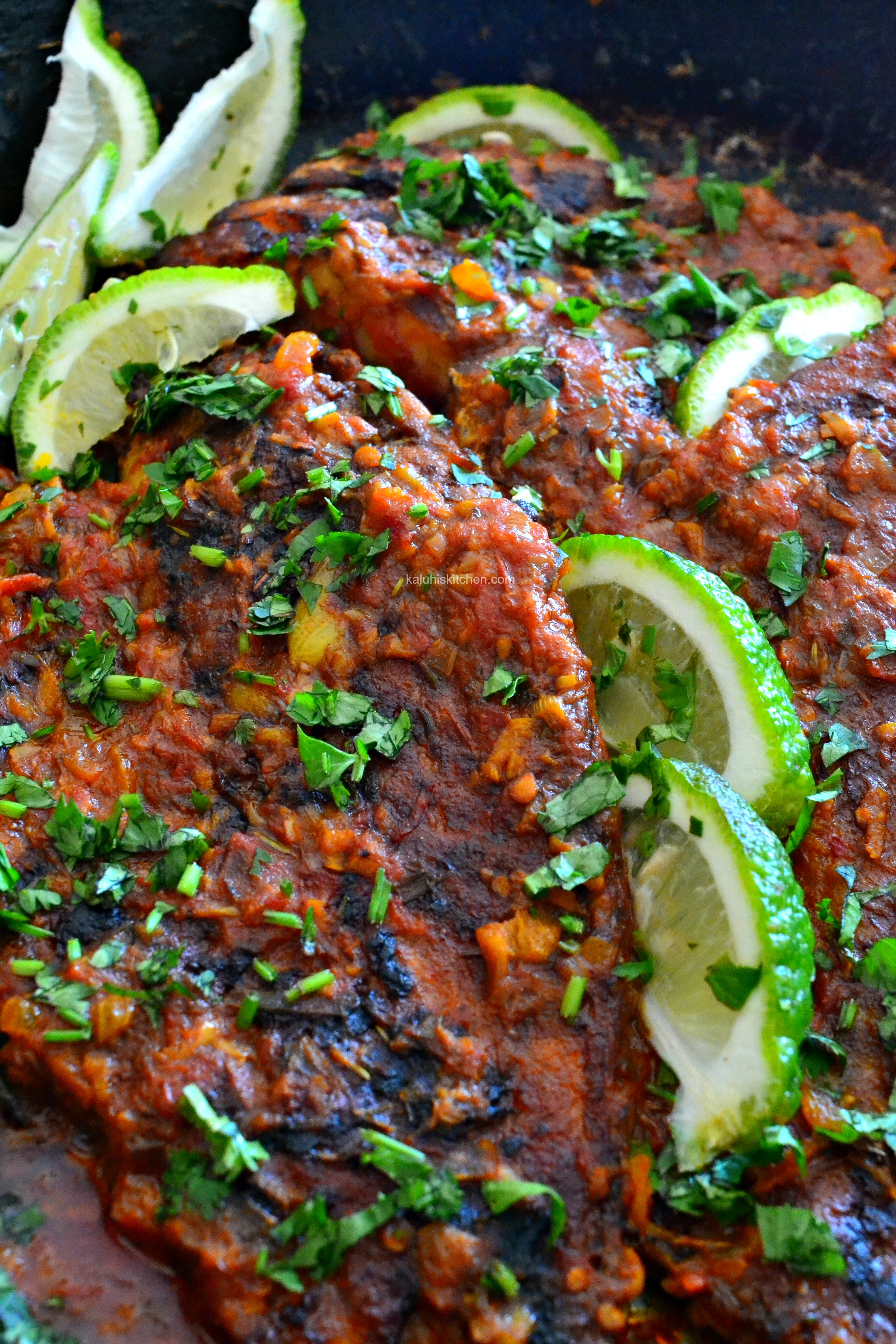 Take picks once you try this out and tag me on any social media platform! Check out what other people have been trying out using my recipes via the hashtag #KupikaNaKaluhi on Twitter and the Instagram highlight tab with the same label.
Much love
-K
---
Get your downloadable recipe here :))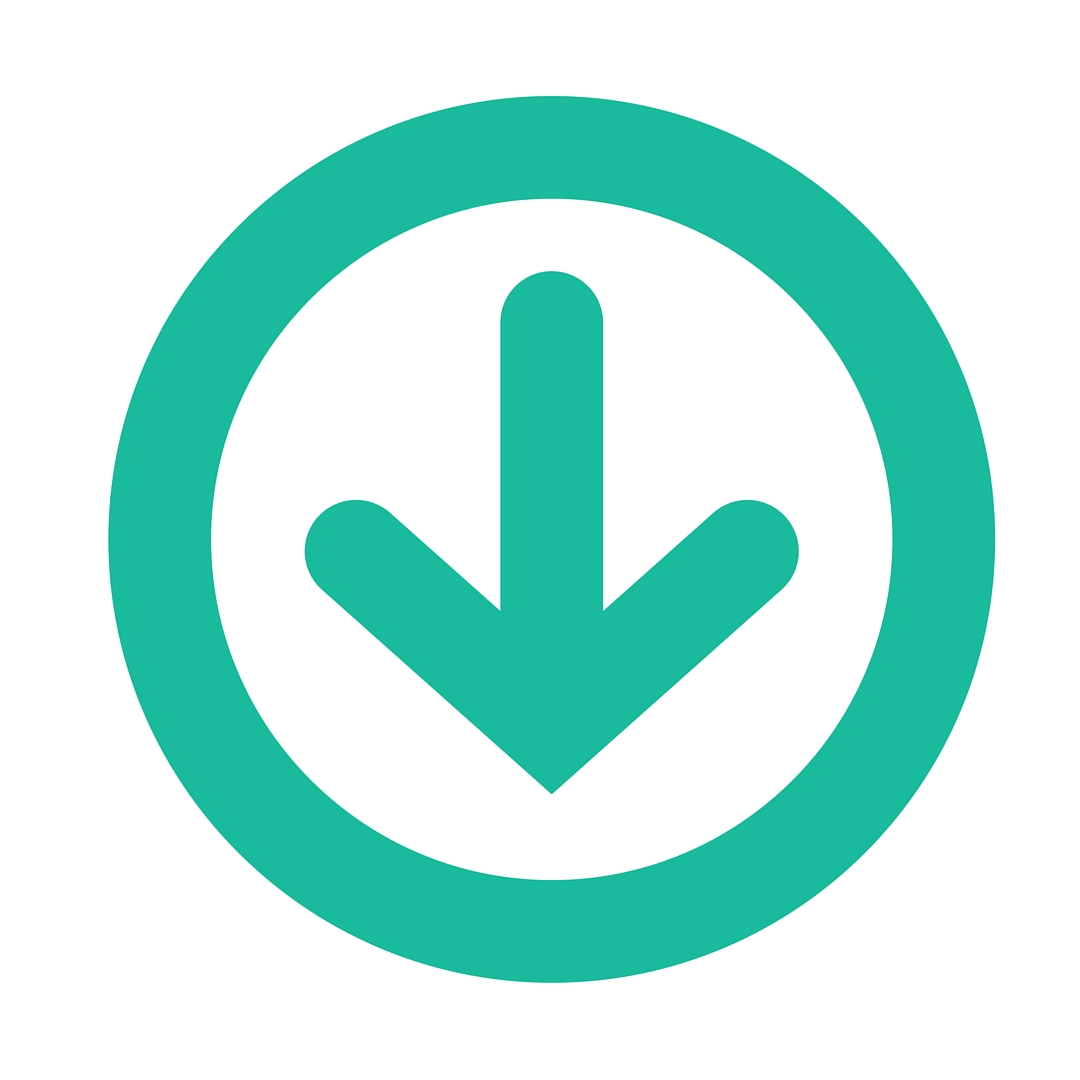 ---
All content and images are copyright protected by



Do not copy in part or whole without giving due credit.