One of my favorite moments of 2016 was when 6 Kenyan food bloggers and myself got to visit Lamu for the annual Lamu Food Festival. It was a magical three day trip that saw me fall in love with the island paradise, it's people, their culture, their scenic beaches and enchanting buildings. The food was delicious and having been prepared by the masters themselves, it couldn't get any better! One of the things I always remember having and often day dream about to this day was a sea food pizza we had on one of our busiest afternoons there. It had lots of uduvi (shrimp), lobster and peppers all on a base of a rich tomato sauce. We then went for a sunset dhow ride, came back had dinner (more shrimp for me :D) then set out to again for another dhow ride until midnight.  Is there such a thing like overdosing on seafood? I don't think so! You can never really have enough!
Since I can't go to Lamu (for now…hehehe) why not bring Lamu to me? I gave you a sneak peak of this recipe on my Instagram Story and Twitter page on Wednesday and as promised, here is the recipe <3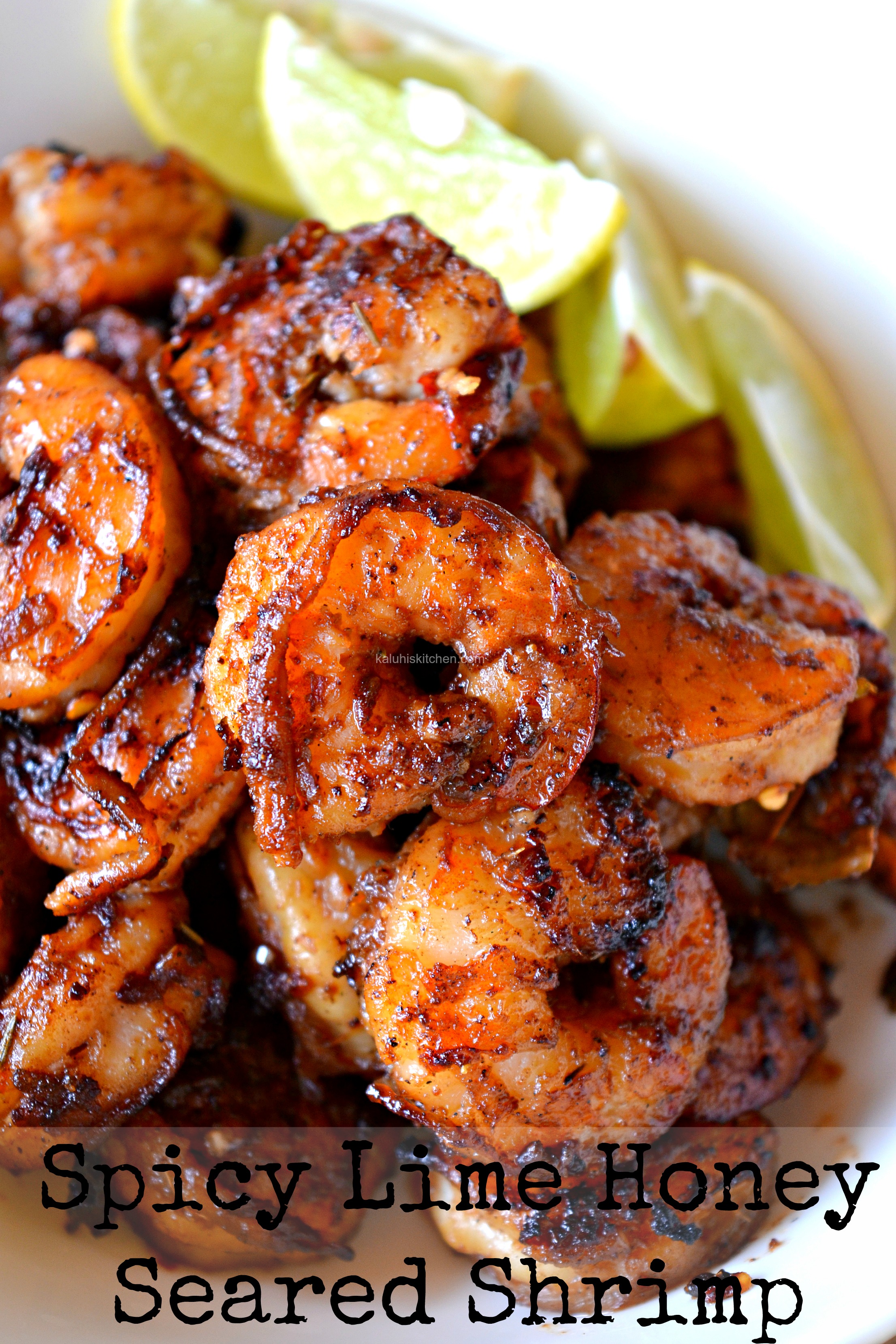 The FIRST and the MOST IMPORTANT step of this entire process is knowing how to clean your shrimp. It is really easy and will take you a really short time. First you just snap the head off, then peel off the shell. It comes off with ease and you will not need super powers to do this. Then slit the top part of the shrimp and remover the black vein that runs right down. And there you have it! Check out the vid below I made for you showing just that!
Incase you missed it, this is how you clean shrimp

— Kaluhi's_Kitchen (@KaluhisKitchen) September 8, 2017
I bought my shrimp from City Market stall number 52 at 500 shillings per 1/2 a kg. It is a bit on the expensive side since we are an inland city, but having your shrimp once in a while won't burn that big of a hole in you wallet. They do offer to clean for you if you prefer that, but at an extra cost. You can save a coin or two by cleaning for yourself, plus this skill will come in handy when you get that private island for you and bae in the future 😀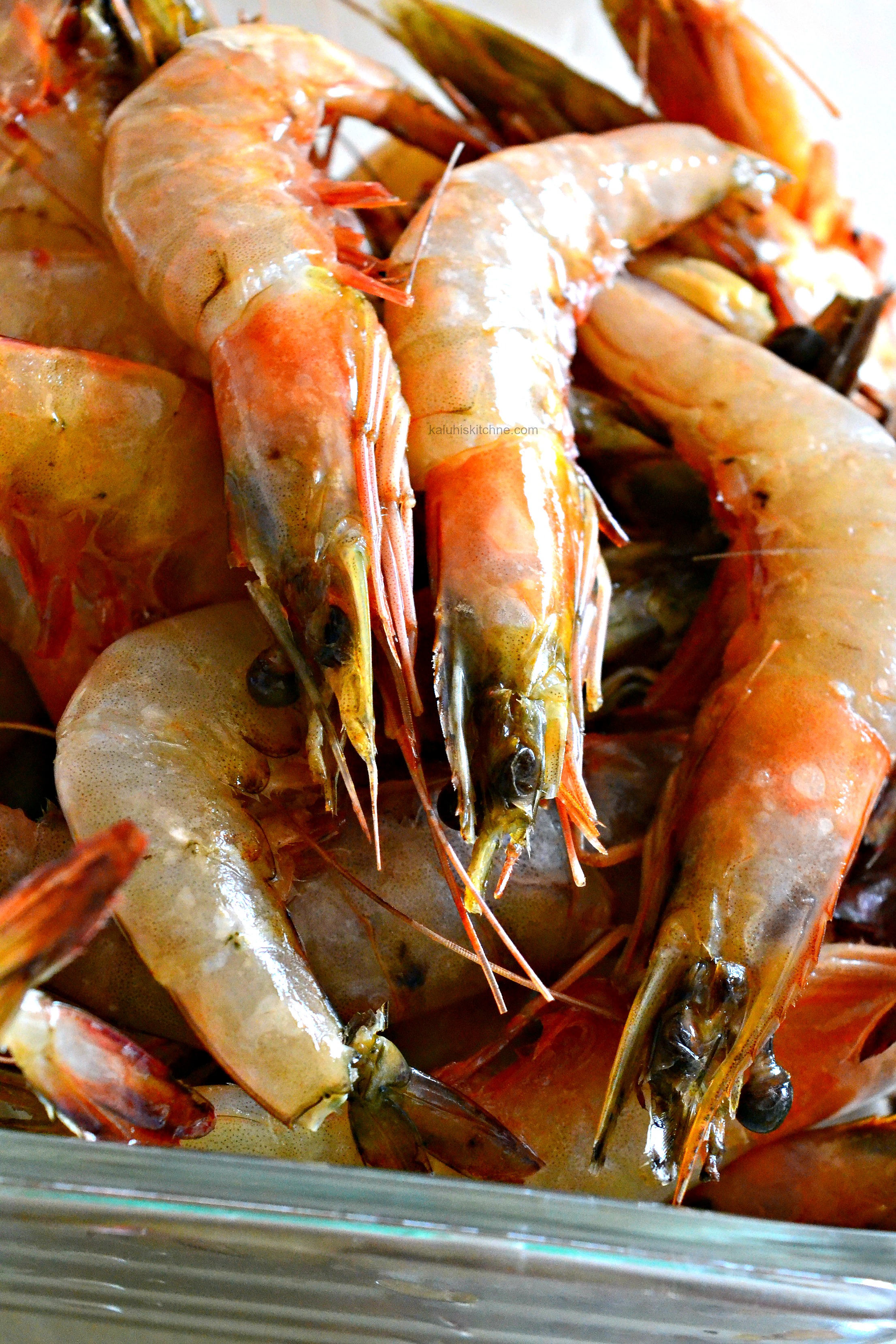 Now, let's get down to business!!
PREP TIME: 45 MIN    COOK TIME: 10 MIN      SERVES:3
Ingredients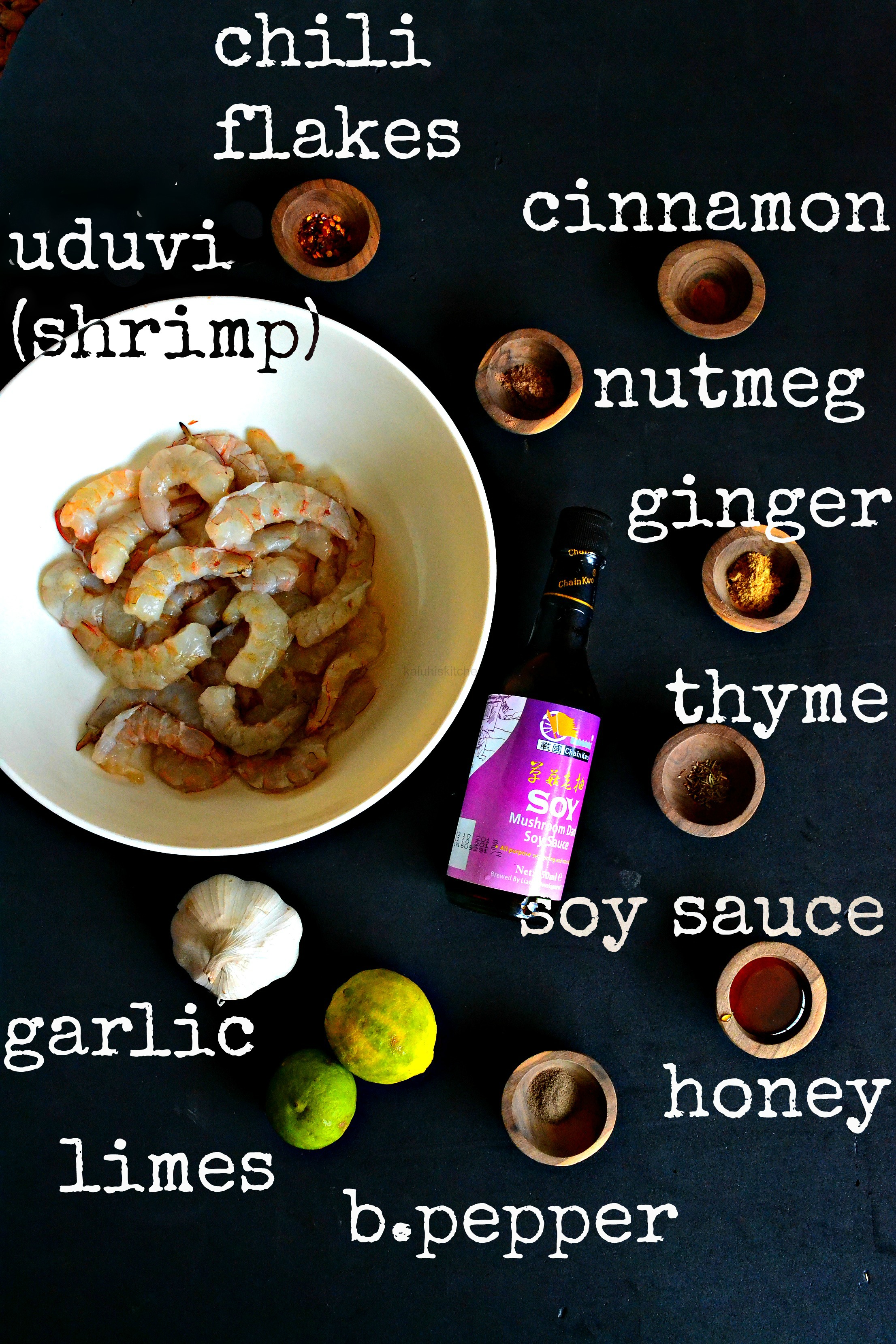 1/2 a kg of shrimp
5 garlic cloves
1/2 teaspoon of  ginger spice
1/4 teaspoon of chili flakes
1/2 teaspoon of thyme
1/2 a teaspoon of black pepper
1/2 teaspoon ground cinnamon
1/2 teaspoon nutmeg
2 bay leaves
2 tablespoons of honey
1 tablespoon of soy sauce
1/2 a lime, juiced
1/2 a teaspoon of lime zest
Vegetable oil for frying
Salt to taste
Method
Place your cleaned shrimp in a bowl and add all the ingredients (except the lime juice) and mix them all in so that they are all combined. I prefer mine a bit more chunky however if you prefer everything totally mixed and not large particles,  you can pop all the ingredients into a blender and run until smooth then pour this over your shrimp.  Each spice I used in this recipe I bought from our local supermarkets. You will not miss them, I can bet my life on that. Just take a little time as you walk through spice aisles and you will see them right there.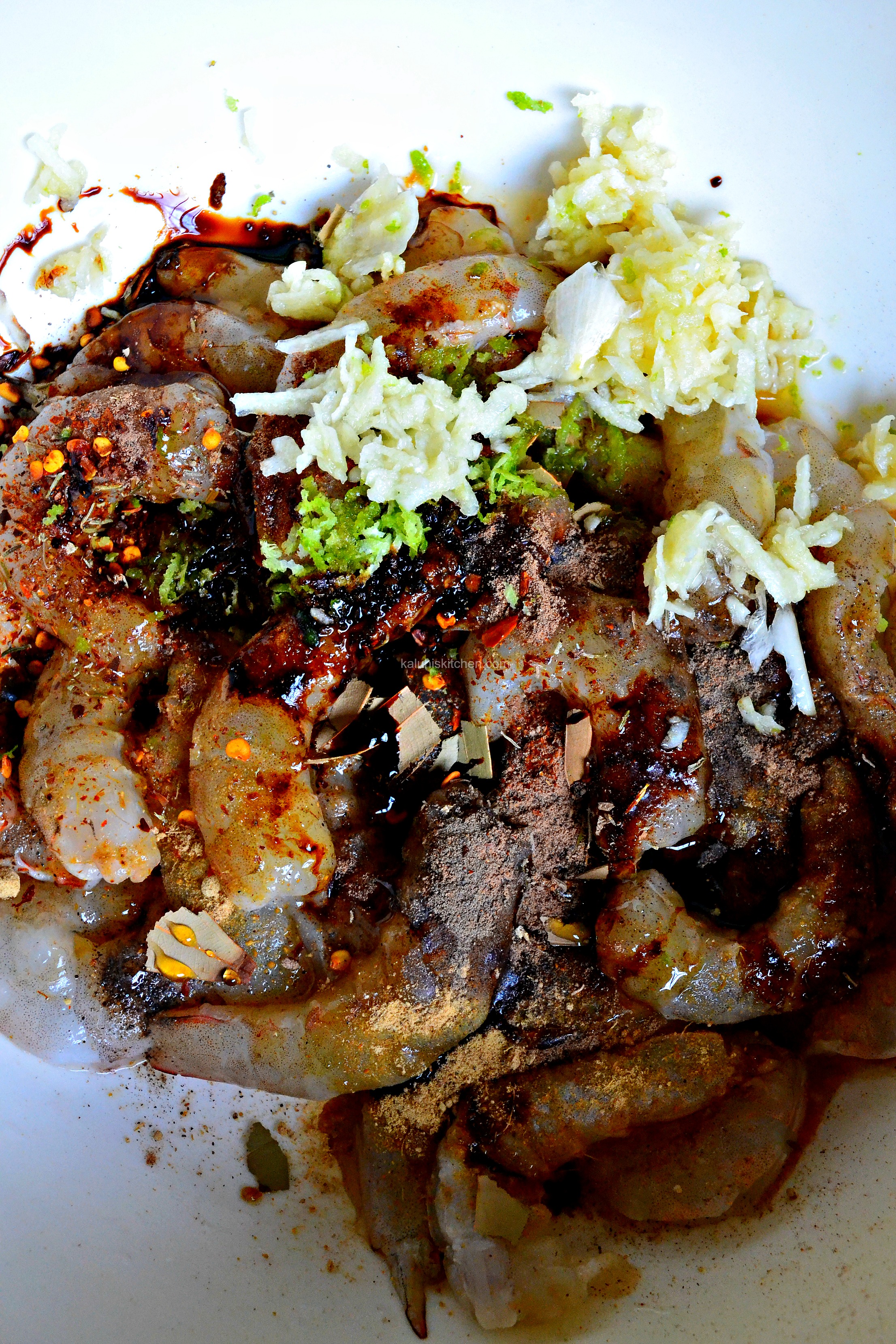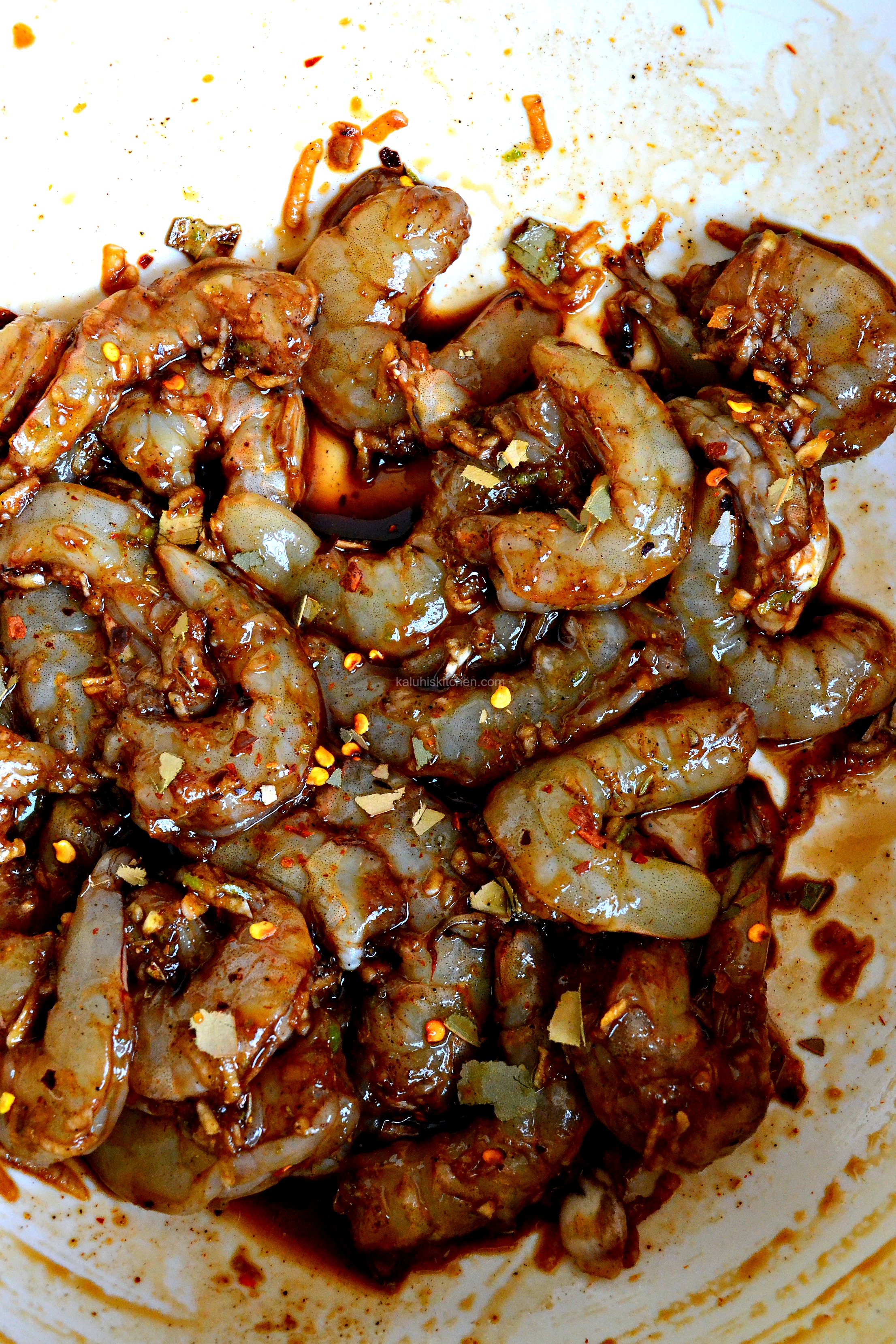 Once done test taste the marinade by dipping one shrimp and frying it until it's cooked. Adjust seasoning if necessary. If you do not like heat of chili, I would advice you to start with less quantities than mine and adjust upward if required. Once you're completely satisfied with the taste, pour the marinade over the shrimp and let marinate for 30-45 minutes. About 15 minutes before you start frying, add your lime juice. We add it at this stage because having it sit longer than an hour makes the acidity of the limes start breaking down the flesh of the shrimp.
Heat a large pan over medium high heat and add a thin coat of oil. Once the pan is hot, sear the shrimp  for about 2-5 minutes  in batches. The time taken will vary according to size but they do not take a long time in general.  Because of the honey, some  burnt caramelized bits may start to accumulate on the pan. Just  scrape them off,  remove them and proceed.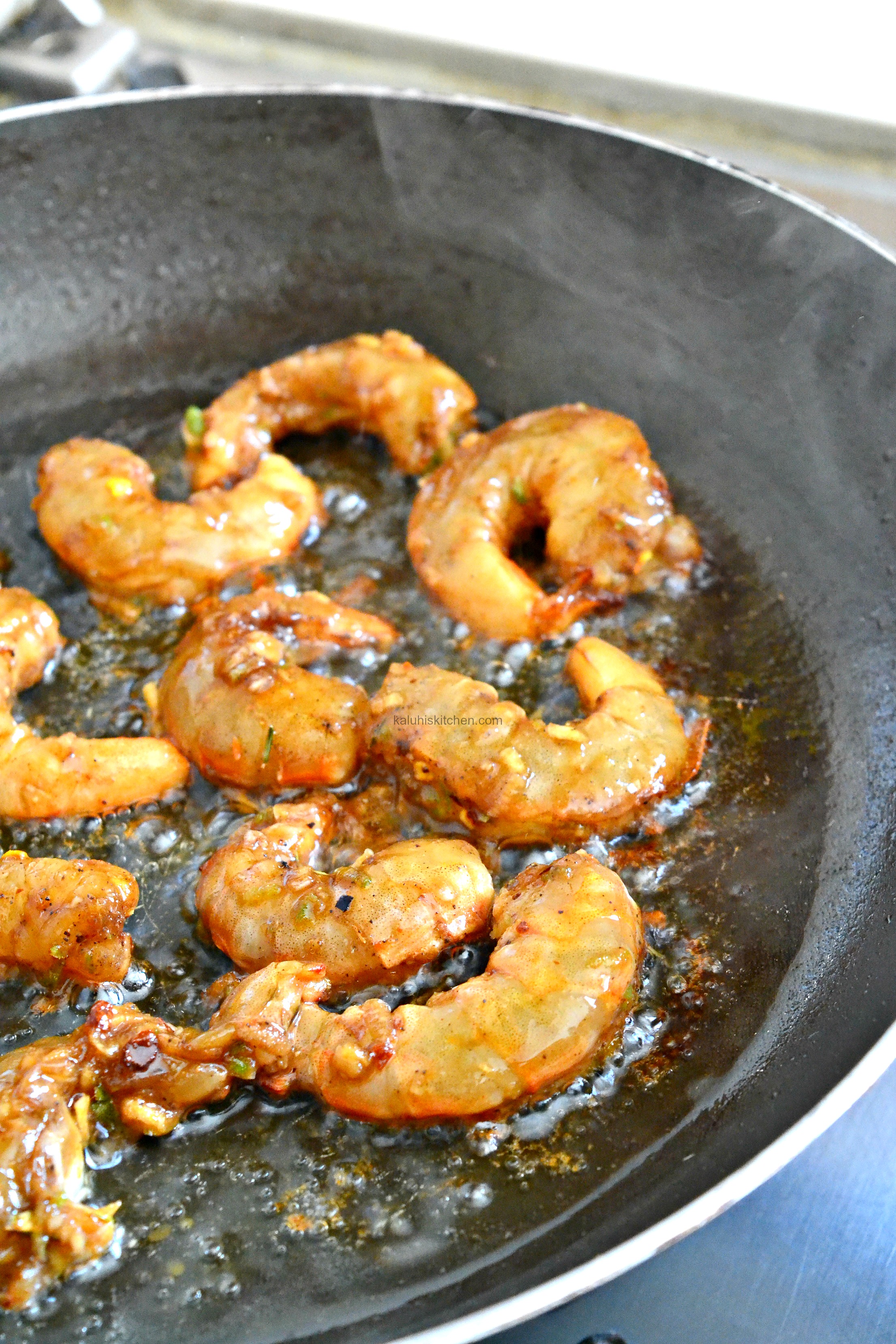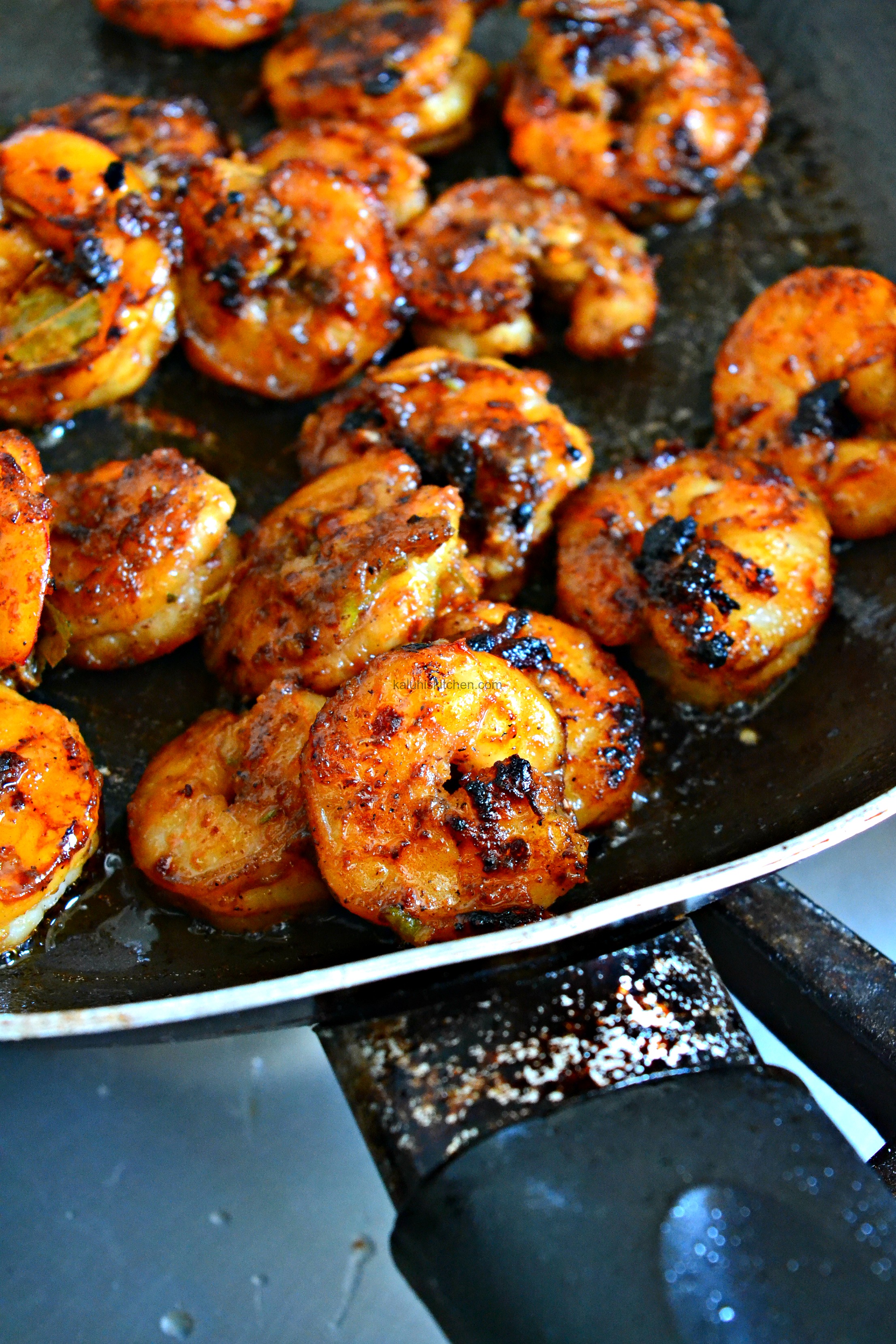 Once done, serve with your fave starch.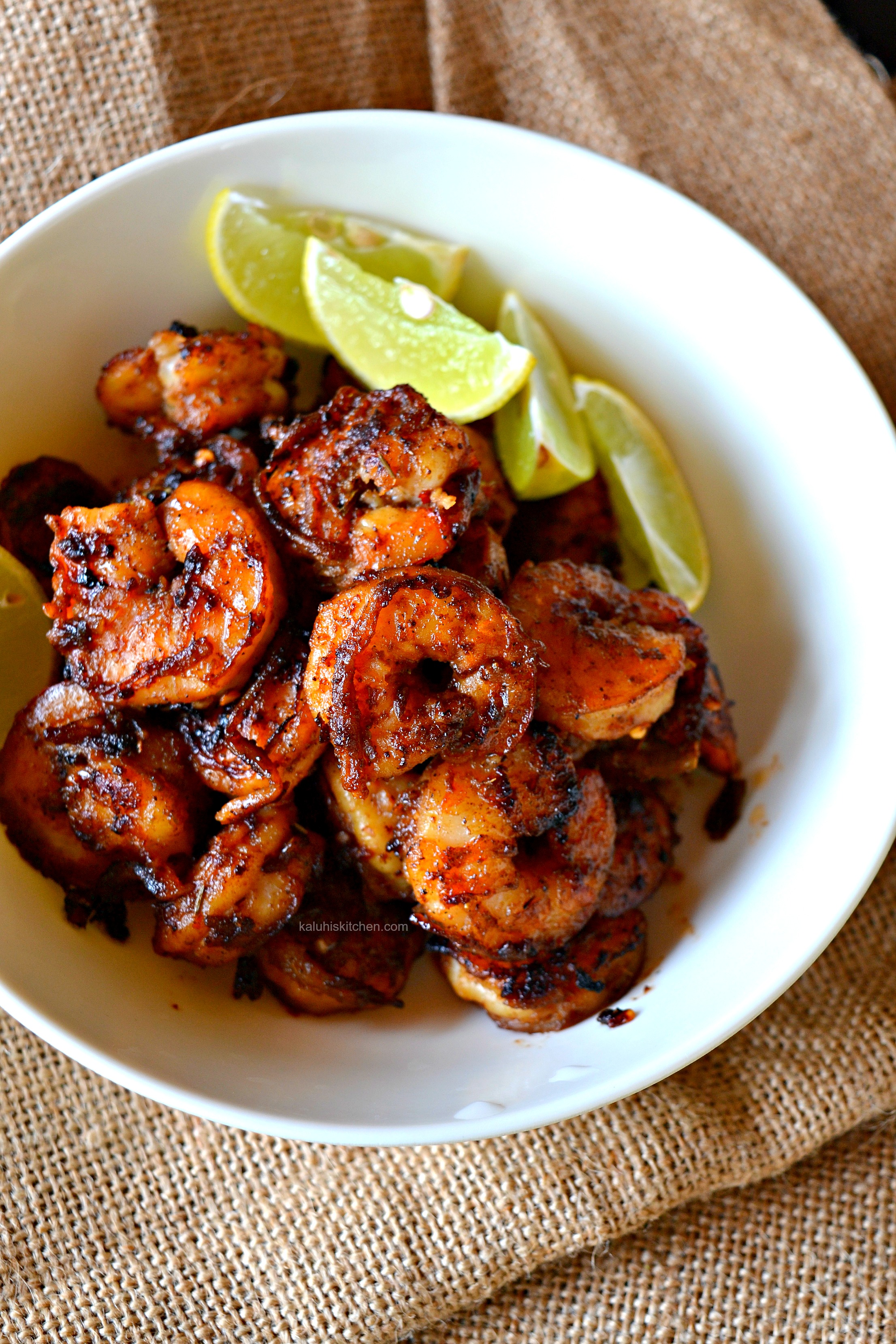 Nothing will delight your palate this weekend more than my Spicy Lime Honey Marinated Seared Shrimp will! I hope you are ready for this spicy one! <3<3 <3 I love the contrast between sweet and spicy, and the chili and honey provided just that. The warmth of the ginger and the garlic peaked through while the herbiness of the garlic played up the meatiness of the shrimp. Such a simple marinade brought out such full robust flavors that will leave you speechless!!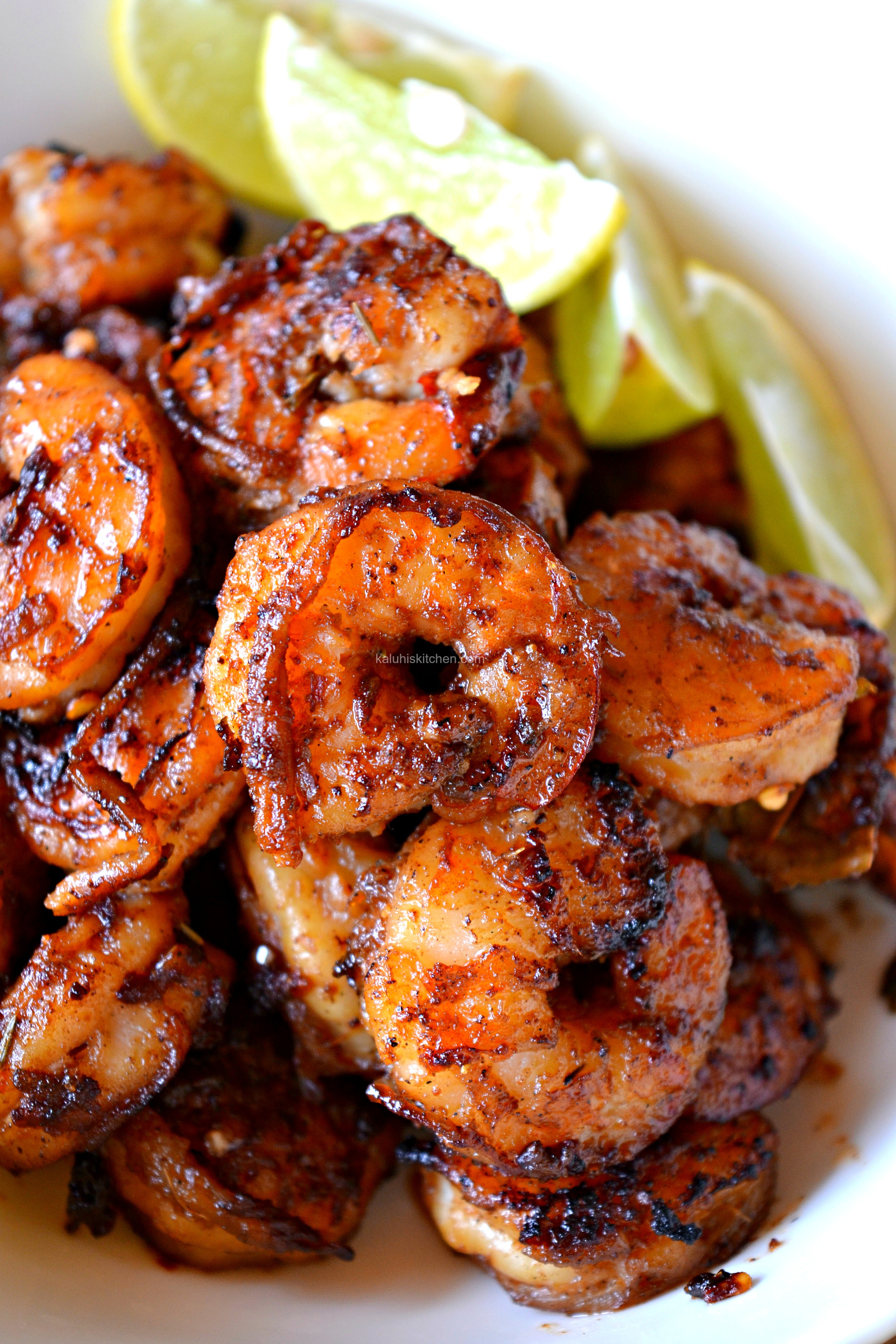 I had my shrimp with fries for lunch on the day I made them and in the evening, with ugali and managu. I think they can go with anything! Each bite took me right back to Lamu! I hope you try this out and you enjoy them as much as I did!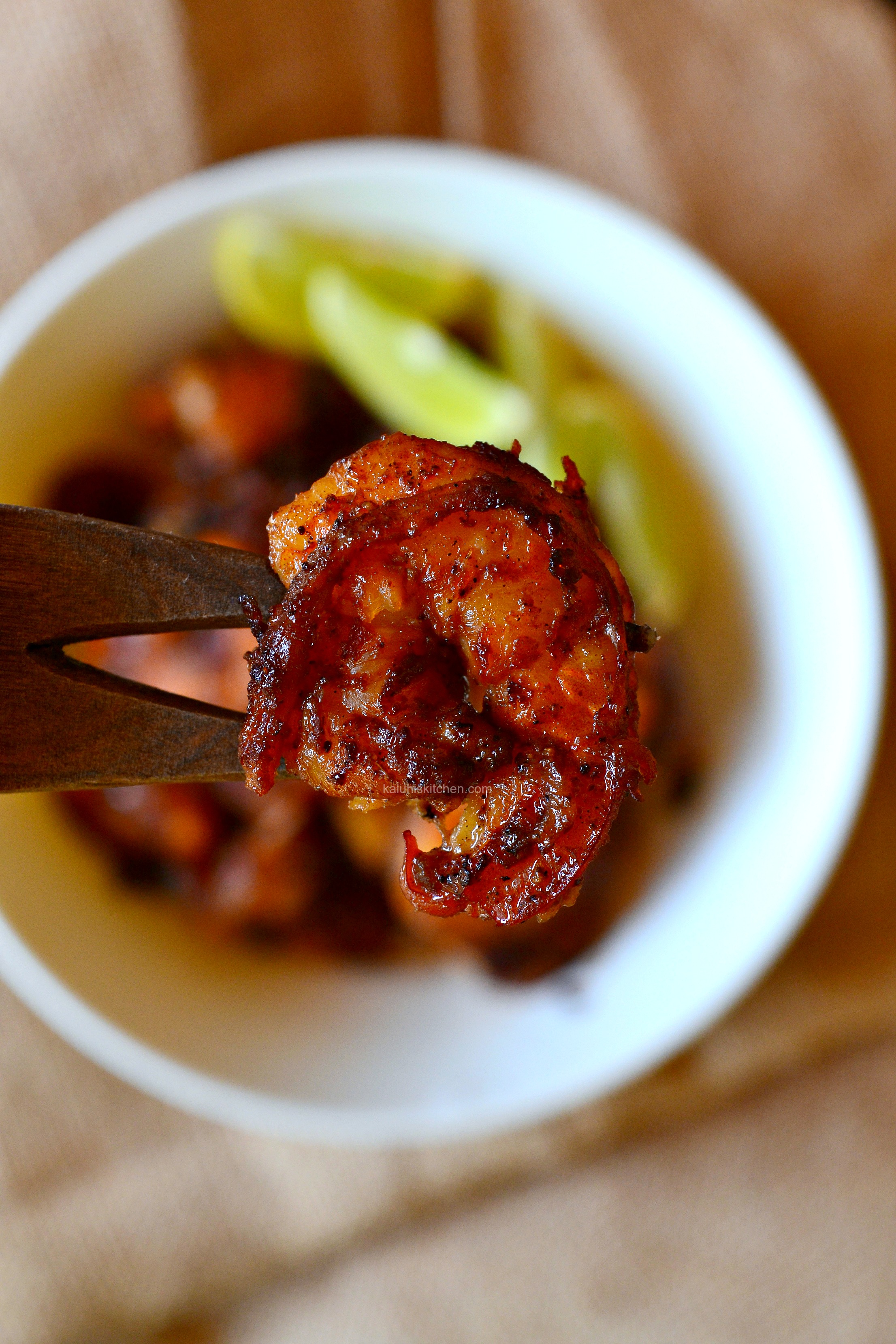 Is there a certain food that reminds you of some place or some one? Do share in the comment section below?
Cheers!
-K
---
Get your downloadable recipe here :))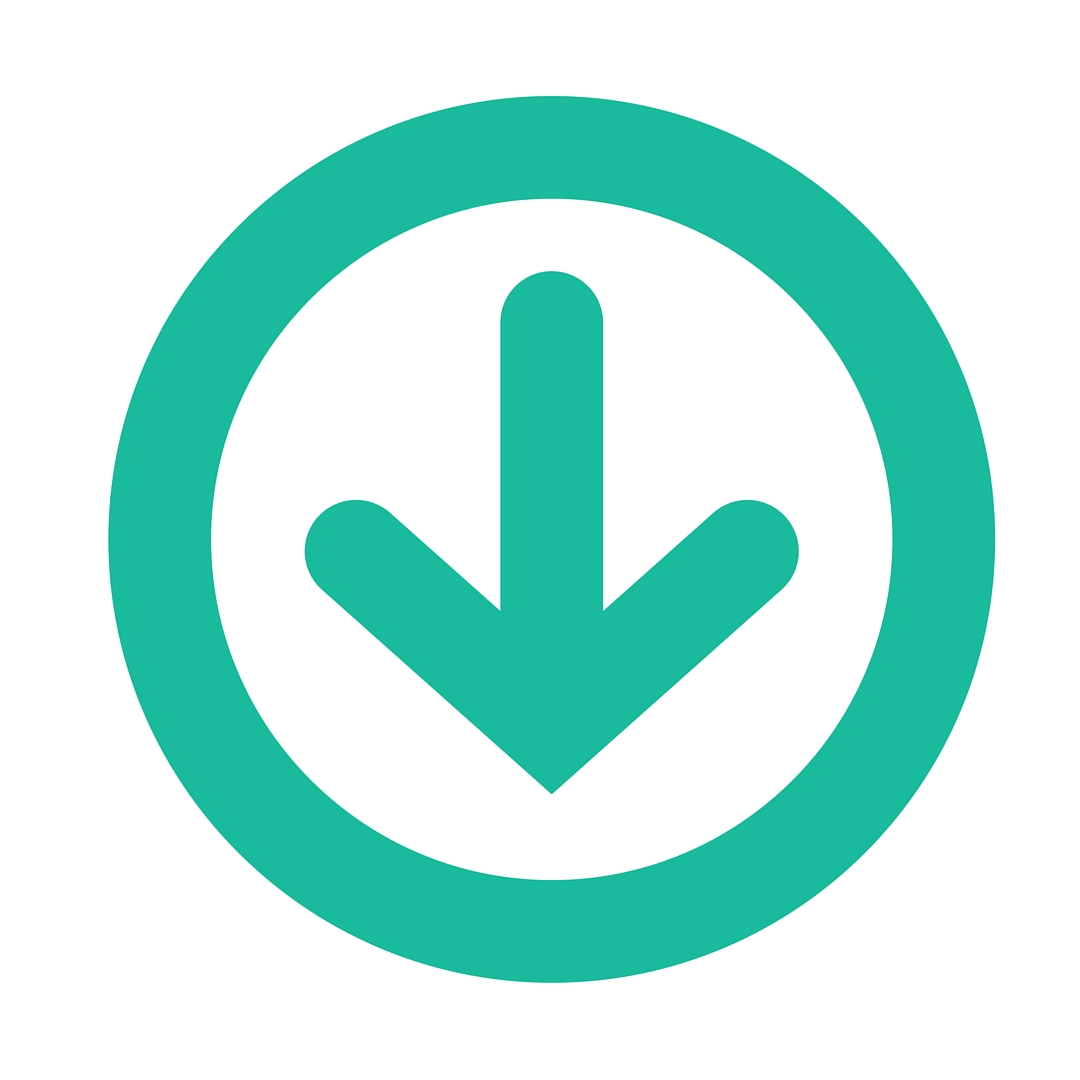 ---
All content and images are copyright protected by



Do not copy in part or whole without giving due credit.