I always say my forever-friends are the ones I met while I was in high school. These are the girls who have seen me through my best, my absolute worst, who understand how easy it is for me to switch from silly to serious and who love me even when I am difficult to love at any given moment.  Life in Precious Blood Riruta was difficult at most times, but the company made it all worth while. As life got busier, we made sure to make time for each other and when we do hang out, we always have a time to remember!! This past Saturday was one of those days! Diane, Joan, Anita and I decide to meet up over breakfast at Radisson Blu's Larder Restaurant. We spoke about many things, and reminisced about our high school days the most. We laughed at how much Diane and I used to eat back (believe me, we used to eat A.L.O.T) and how at breakfast, we always used to scavenge for an extra slice of loaf because the quarter we were given never seemed to fill our tummies :D. And here we are now! All grown up and all glowed up once again sharing great conversations over breakfast, only difference is this time, we ate until we couldn't move! And for us, no better time to share some encouragement,  hearty laughs and juicy stories than over fantastic food.
And for that the Larder Restaurant's Super Breakfast was the perfect choice. This was not the ordinary maandazi-egg-sausage breakfast buffet we are used to in Nairobi, but it had a wider variety from cold cuts to pastries and cheeses and everything else! I find breakfast dates so warm and intimate and we had the time of our lives! Breakfast dates should be more mainstream don't you think? Here is what we ate and what we liked most: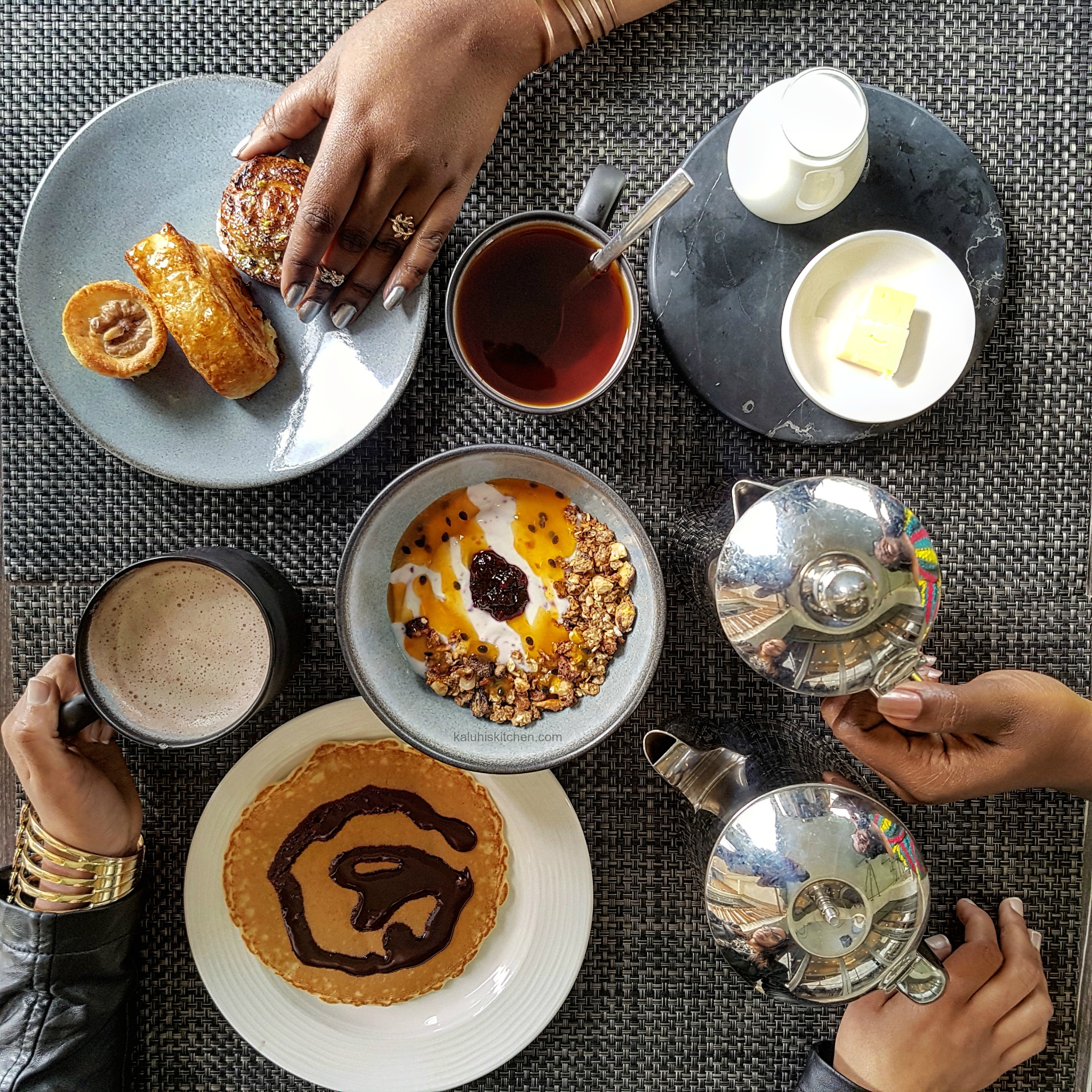 The super breakfast is served at Radisson Blu's Larder Restaurant which is located at the ground floor of the hotel. This is at the Upper Hill hotel. Breakfast is served from 7 a.m. and clearing begins at 10 a.m.  but you can finish up your meal up to around 10:30 a.m. It is a buffet kind of breakfast, and you do not have to worry about food running out since they top up their quantities
Prices
The super breakfast goes for 3000 shillings per person. For me that is a steal coz you are going to have as much as you please, with such great variety and it is beyond what we are used to.
The food
What I loved most about the food at Radisson's Super Breakfast is that majority of the ingredients are locally sourced and are intandem with our seasonal produce. Nothing makes me happier than eating delicious food knowing it grew from our soils and was cultivated by our people. Every single item is fresh and prepared every morning and nothing from the previous day is served the following morning.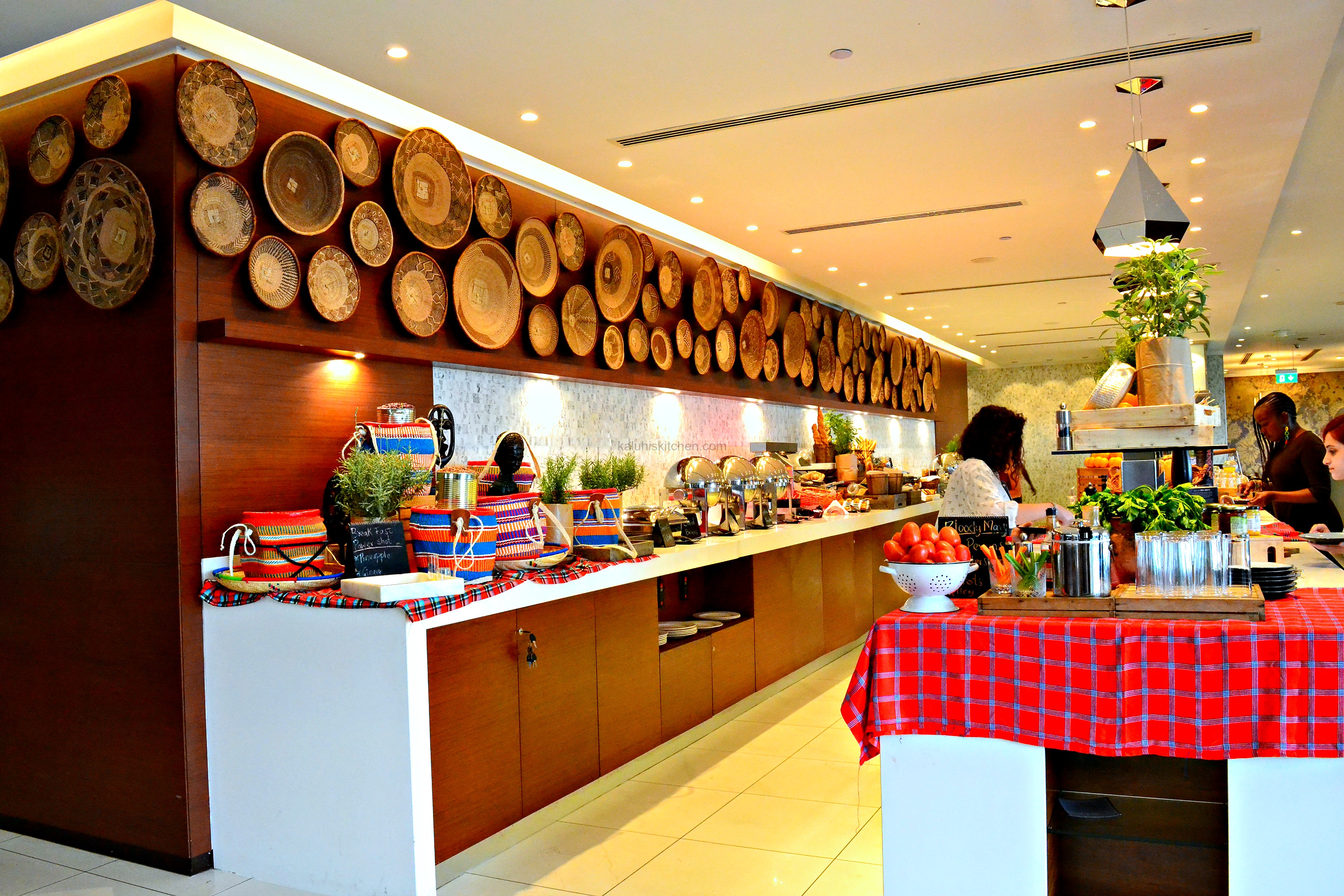 And we all know no coffee on the face of the earth is better than Kenyan coffee!! And it is for sure our coffee that is served at the Super Breakfast. o course, freshly brewed!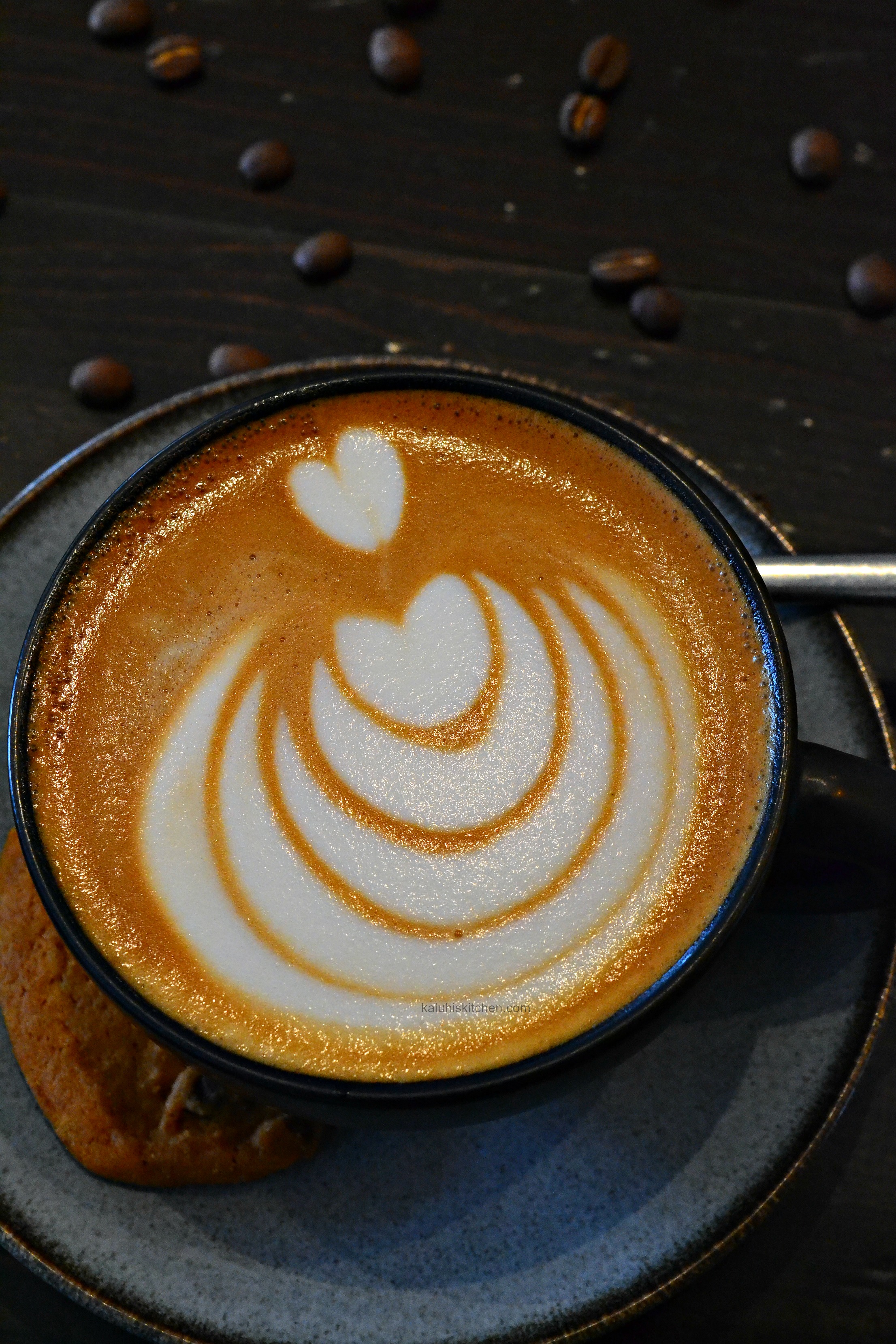 As one enters the restaurant, you are presented with a drink they call breakfast power shot. There were two types on the day my friends and I went: pineapple + mint + ginger and the other one was watermelon + ginger. They were not only refreshing and delicious, but they also kick start your metabolic process and introduce a wave of vitamins into your system before you dig right into your breakfast. There was also the option of having a Bloody Mary which for some, was the best was to get the day started ;).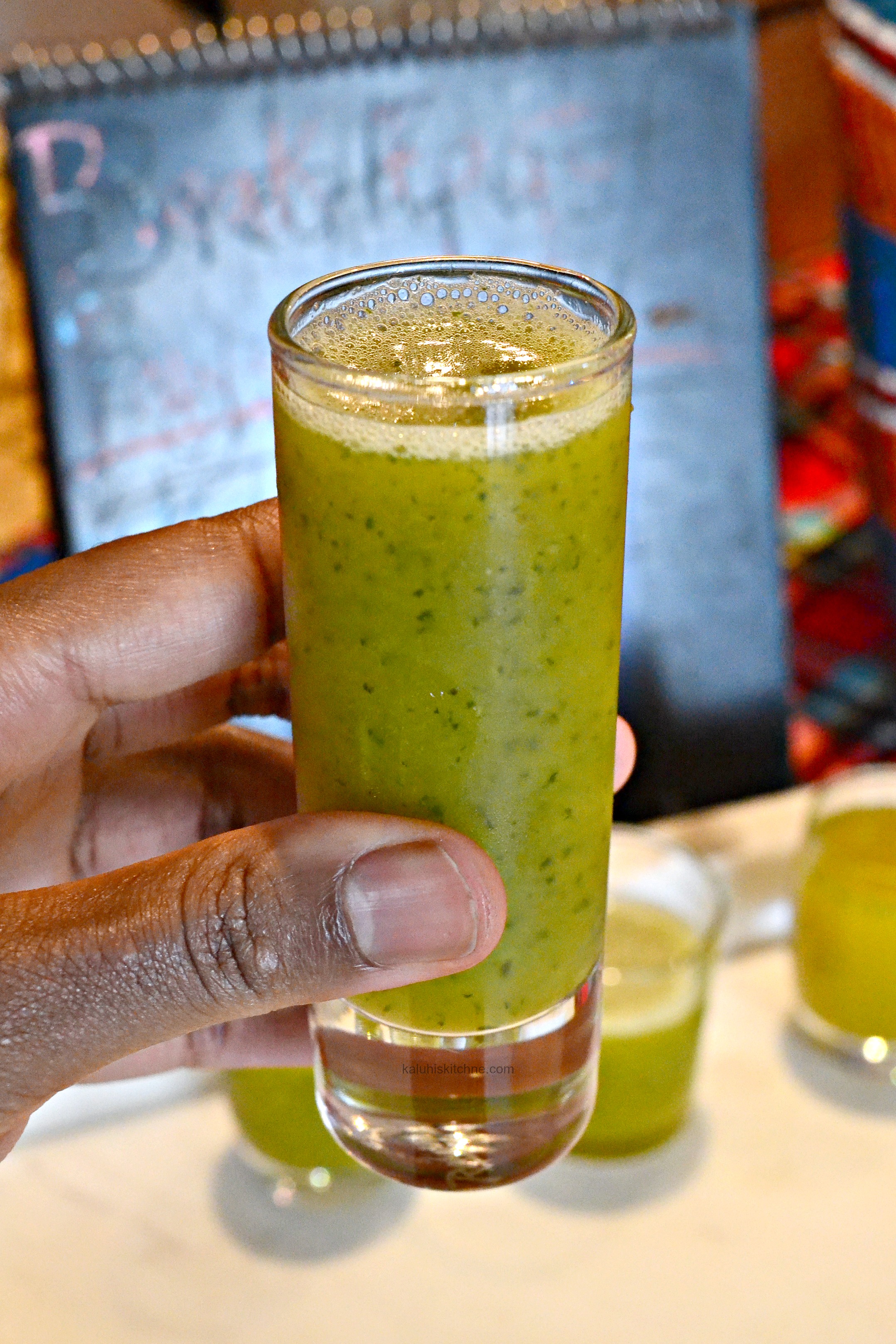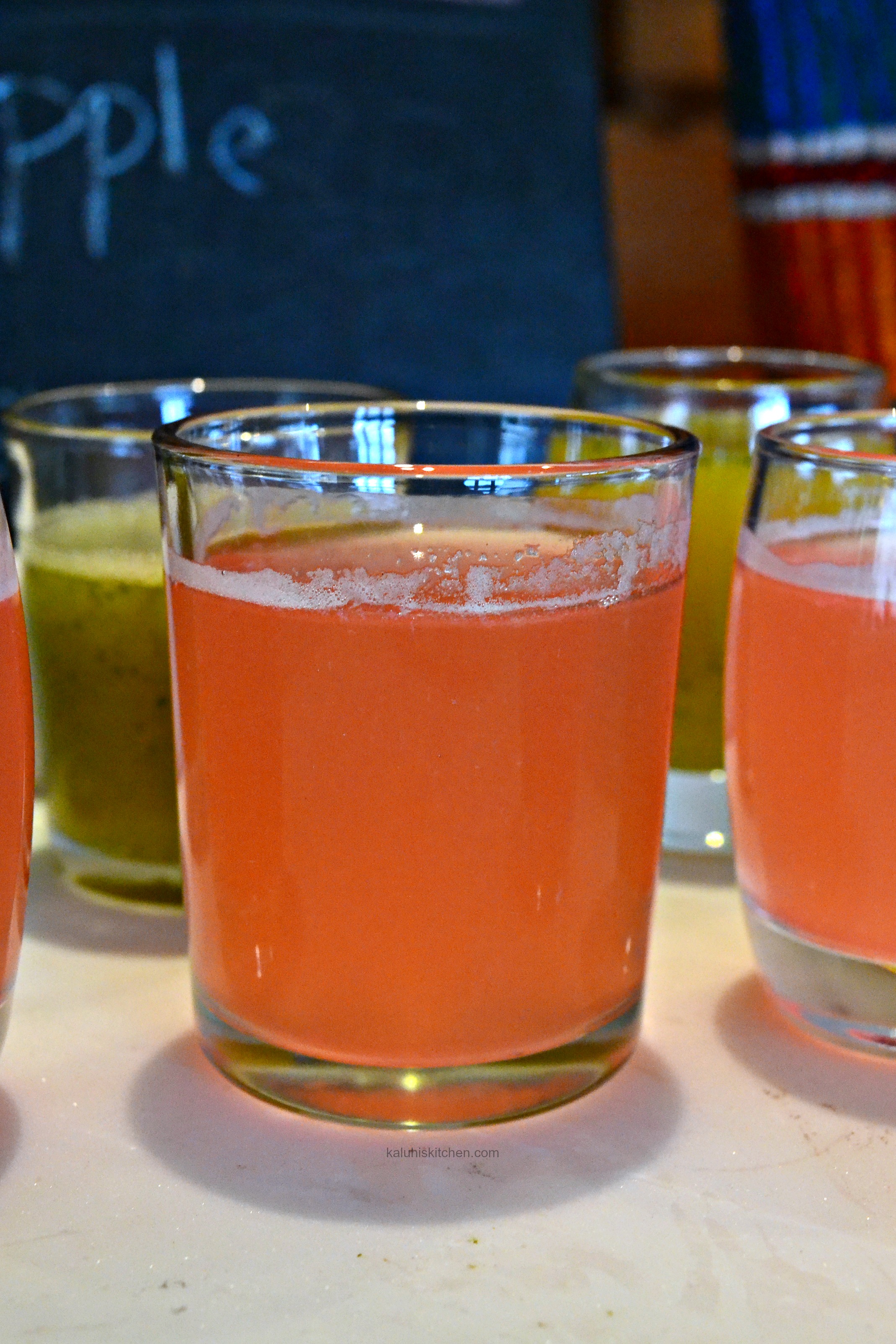 I loved that the Super Breakfast  layout had the perfect balance between sweet items and savory items. You have your pastries, cakes, chutneys, natural honeys, smoothies, and then you also have your cold cuts, smoked salmon, bacon, baked beans, paneer and the like. This was ideal to me as you get to have a taste of everything and after your meal is done you are not left craving for something sweet or savory because you had a balance of everything.
For my protein, I had had some turkey cold cuts and salami. If you are pregnant and cannot indulge in cold cuts, there is an egg section where you can request your eggs prepare just as you like them. There is truly something for everyone!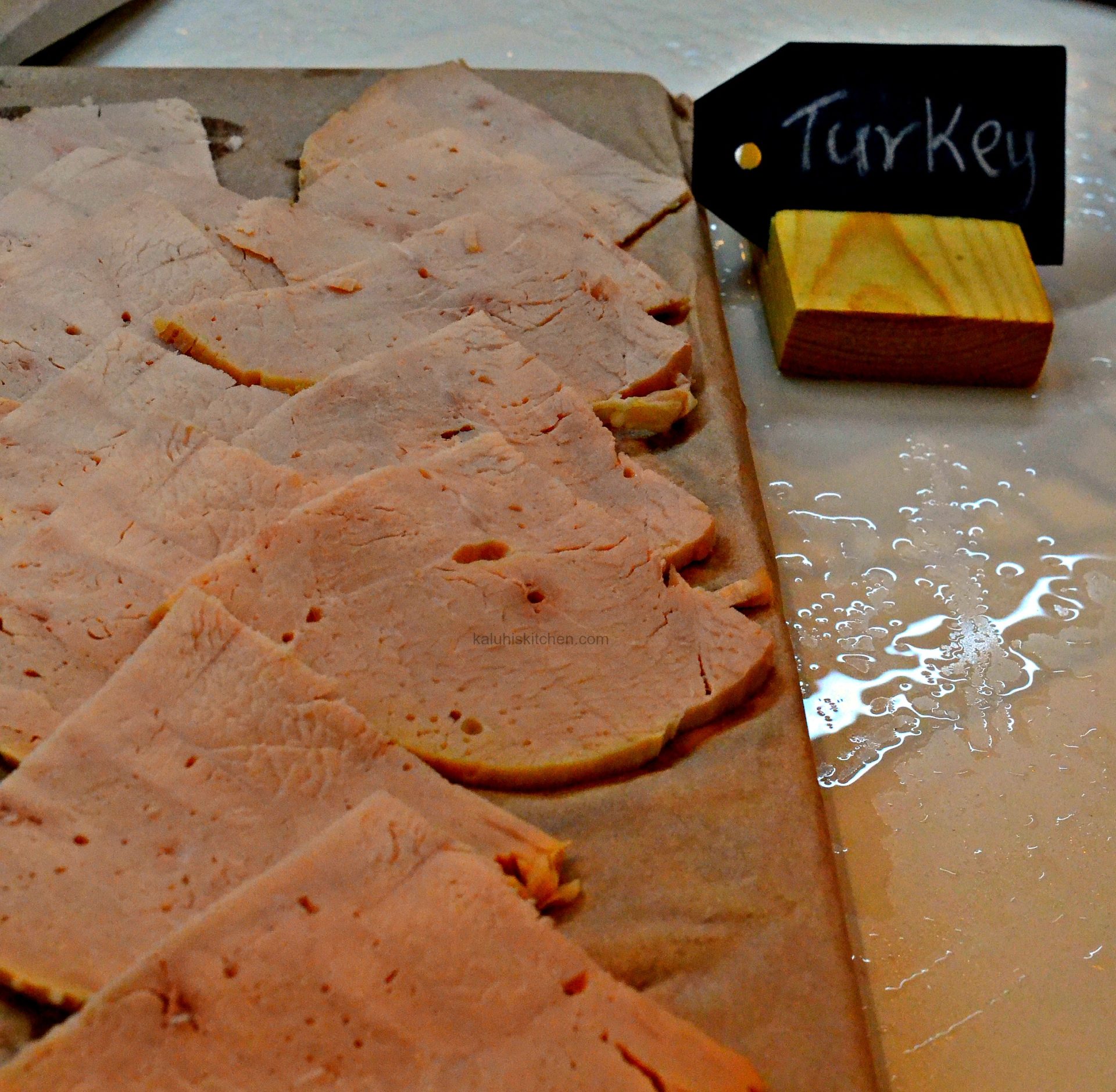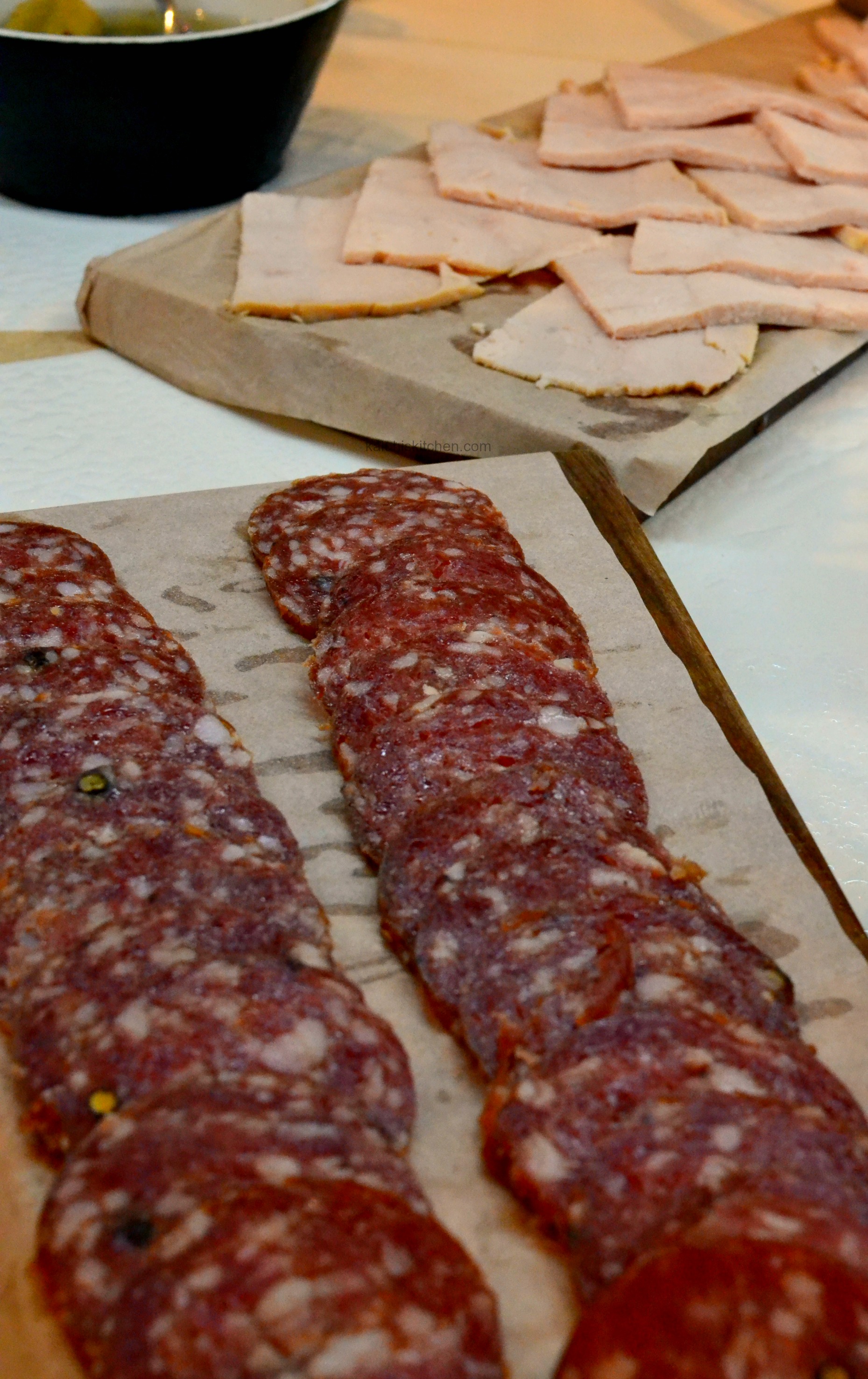 I looooooooooooove salmon (as I told you on my Instagram story and on this post) and I was beyond thrilled to find some served as part of the Super Breakfast buffet. This just had to be on my plate in addition to my cold cuts!!! The salmon is imported form Norway since our warm coastal waters do not house any.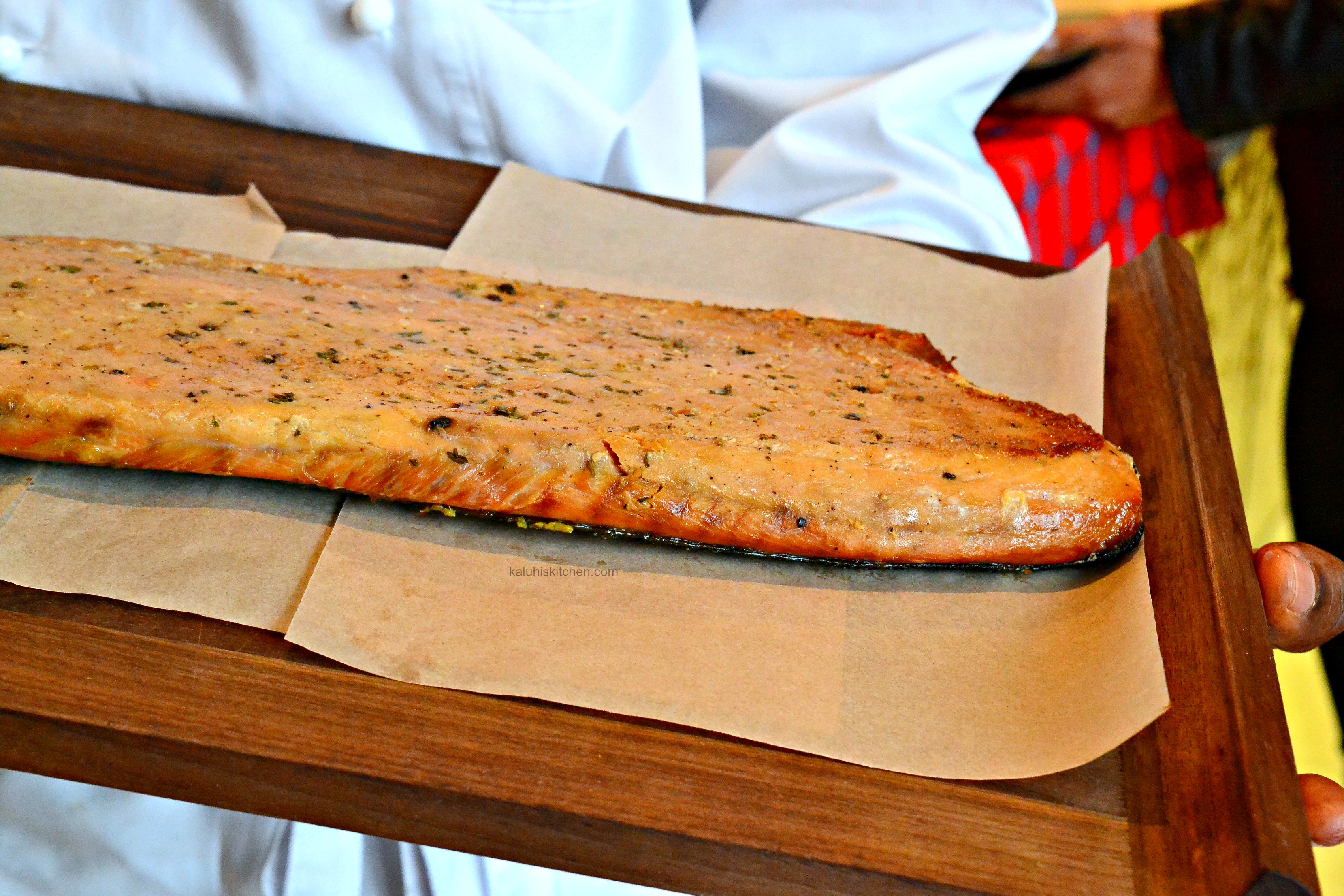 Joan had salmon as well and she served hers with a mango chutney presented to us and she loved the contrast between the smokiness of the salmon and the full sweetness of the mango chutney.
The bread section was equally as bountiful. They have all kinds of bread and pastries; ones that are sweet and indulgent like their raisin pistachio buns, donuts, madeleines, banana cake; and those that are more wholesome and perfect for those who are monitoring their health such as 100% Rye bread, whole meal buns etc. One also has the option of selecting whichever freshly made bread they like, having it sliced for them and toasted right there and then. So whichever end of the spectrum you fall on, and whichever mood you are in, you will not feel left out <3.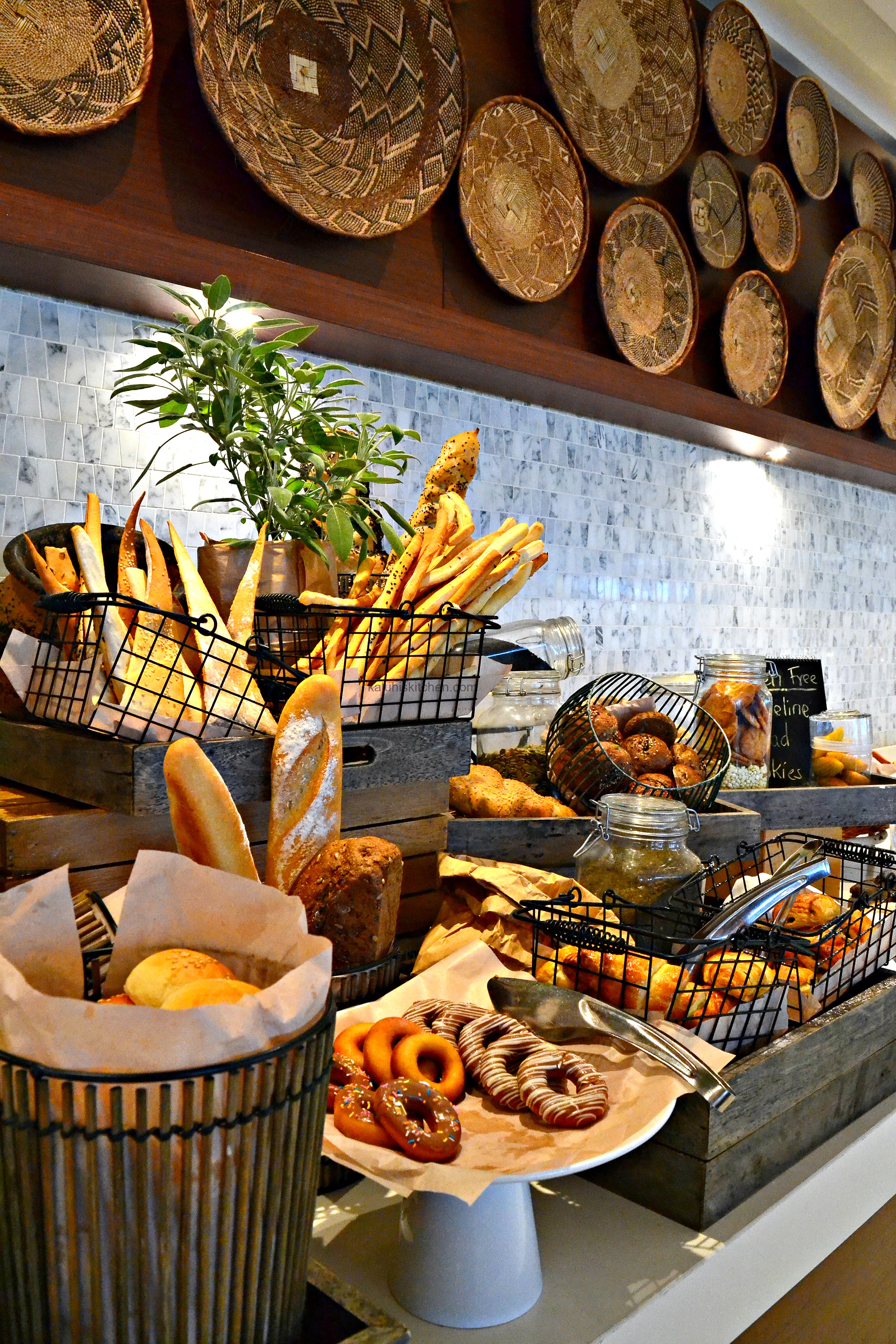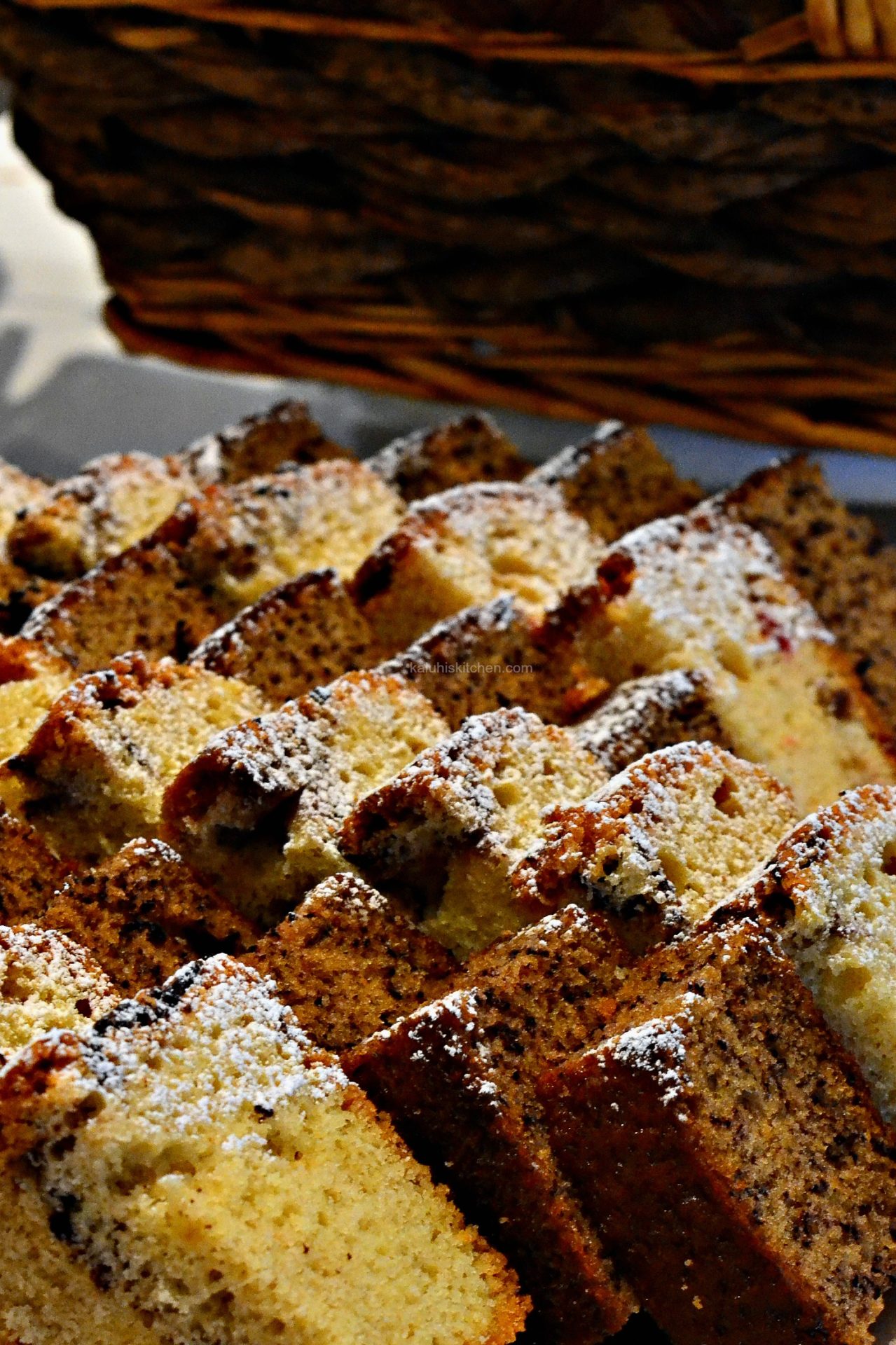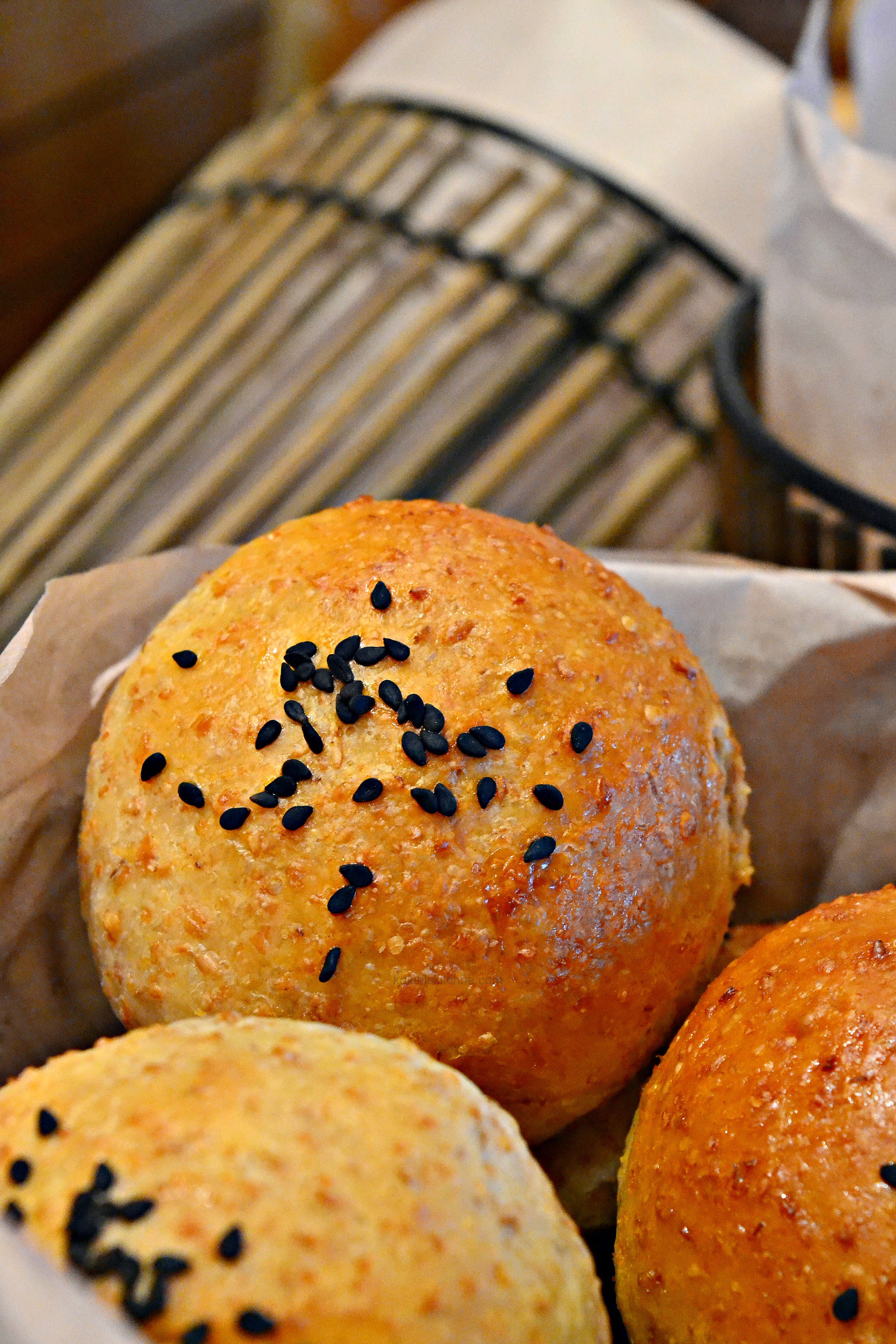 Out of the many things I ate that morning, my favorite and most memorable was the raisin pistachio bun pastry. I am not a sweet tooth, so for something to grab my attention the way that pastry did, you know it had to be fantastic! I loved how it's top layers were flaky and crispy and gave way to soft buttery core which contrasted so well with the crunch of the pistachio and whose overall sweetness was amplified by the raisins. I could eat 67 of those in one seating!!!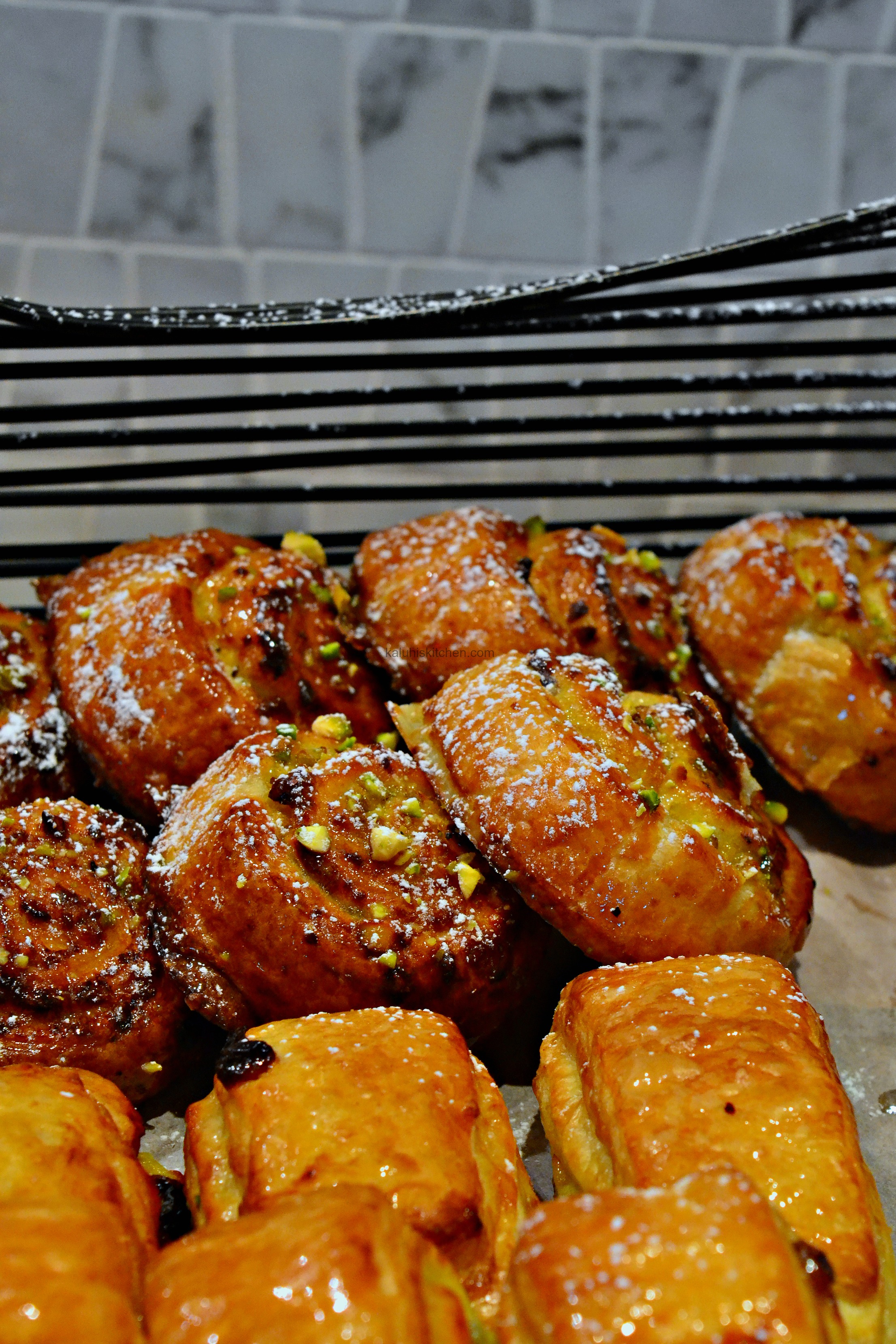 If you prefer having pancakes to pastries, you can also have some made at the egg section as you watch. There is something enchanting about watching your food being made, isn't it? Anita needed to get her pancake fix and she topped it with some chocolate syrup. She liked the pancakes however she wished they had a bit more oomph, maybe some warm spices like iliki thrown in there. Her favorites of the day were theie inhouse cookies, the pastries and especially her serving of wild berry yoghurt with cereal.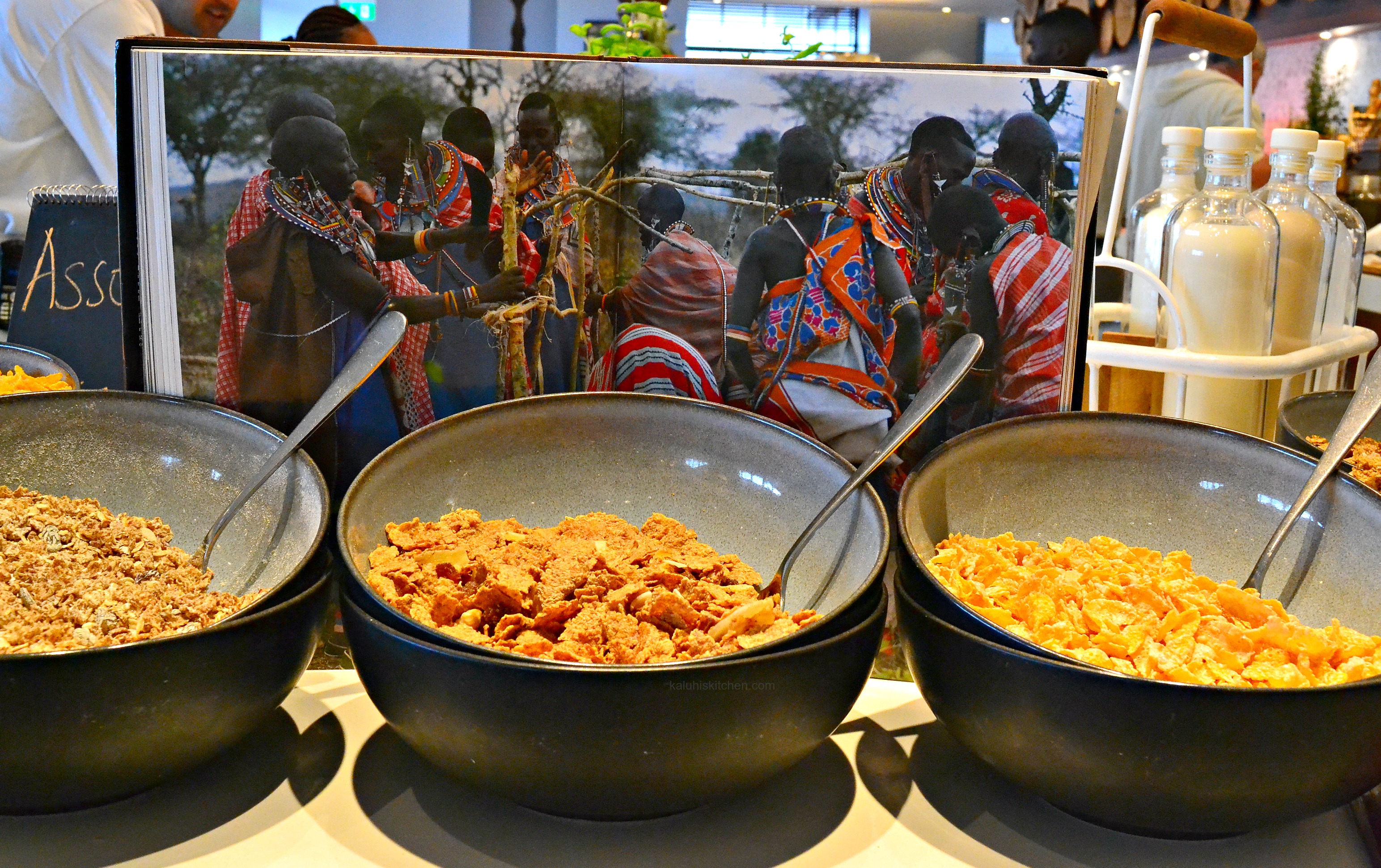 The cereal bar has an assortment of 6 different cereals where you can pick one or a combination of several. You can eat them with your yoghurt and fresh fruit or like Anita did, or have it with some milk. The milk is served at room temperature however if you would like it warmed, the staff will be more than happy to assist you with that.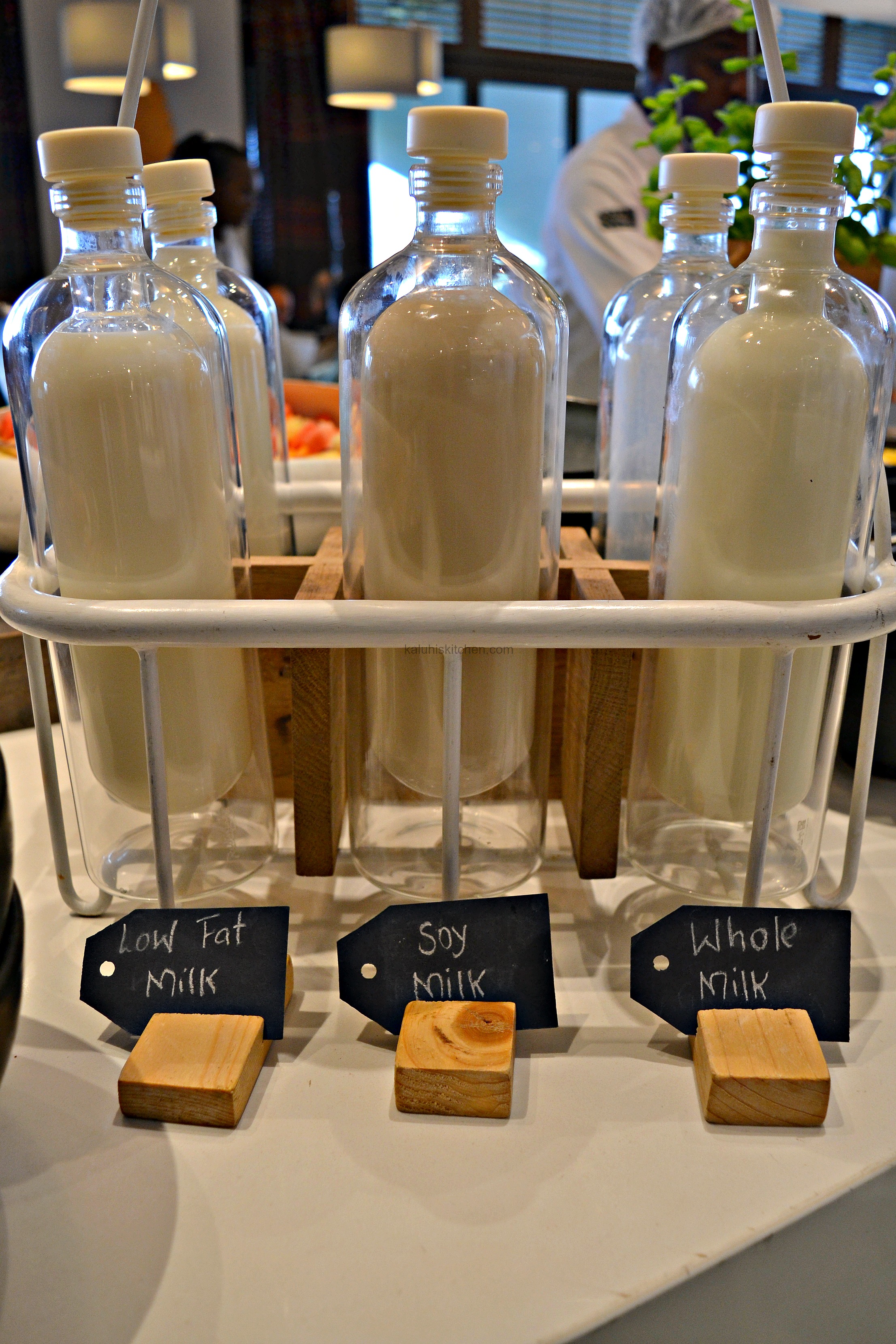 You don't like full fat milk? No problem! There will be some low fat milk right there for you. Or maybe you do not take dairy for one reason or another but still want some milk in your cereal? Some soy milk has you covered. The wide variety does cater to everyone's preferences and health needs.
Another thing we all loved was that the juices are all FRESHLY  made and not sweetened. We have all been to certain restaurants that serve box juice, and that usually is sweetened and most times, not natural. We loved having our juice freshly squeezed and unsweetened just as it is meant to taste. We all opted for orange juice but they also have mango, apple and passion.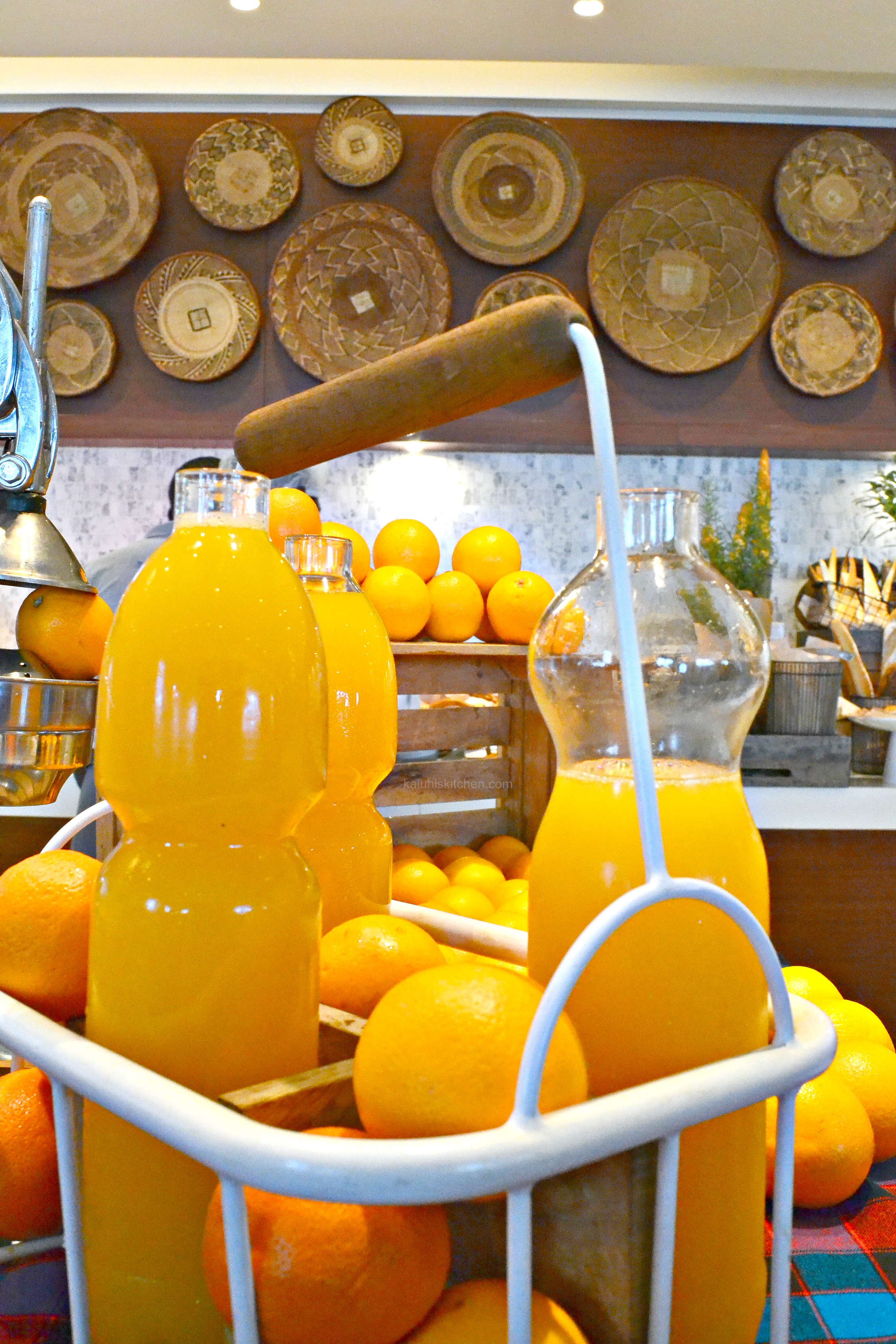 Since breakfast is the most important meal of the day, why not make it grand!!! You too can get to experience this by taking a picture of your favorite breakfast dish, post it on Facebook and/or Instagram using the hashtag  #RadissonBlu and #SuperBreakfastMoments . This campaign runs through out this month of September and if you win, you and five of your friends will get to have the same experience my friends and I did while partaking the Super Breakfast.
Trust me, you really do not want to miss this! So get snapping! You deserve it!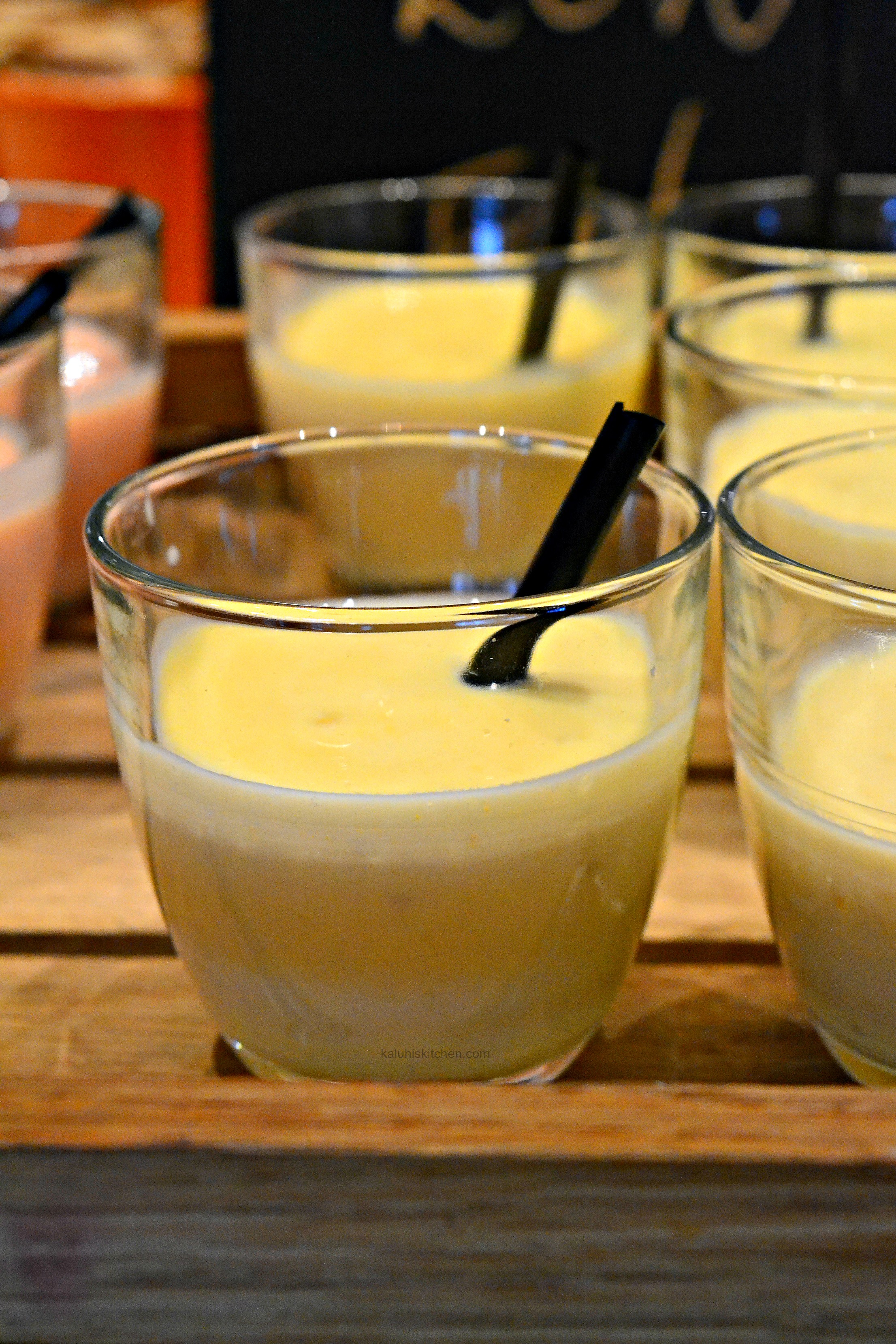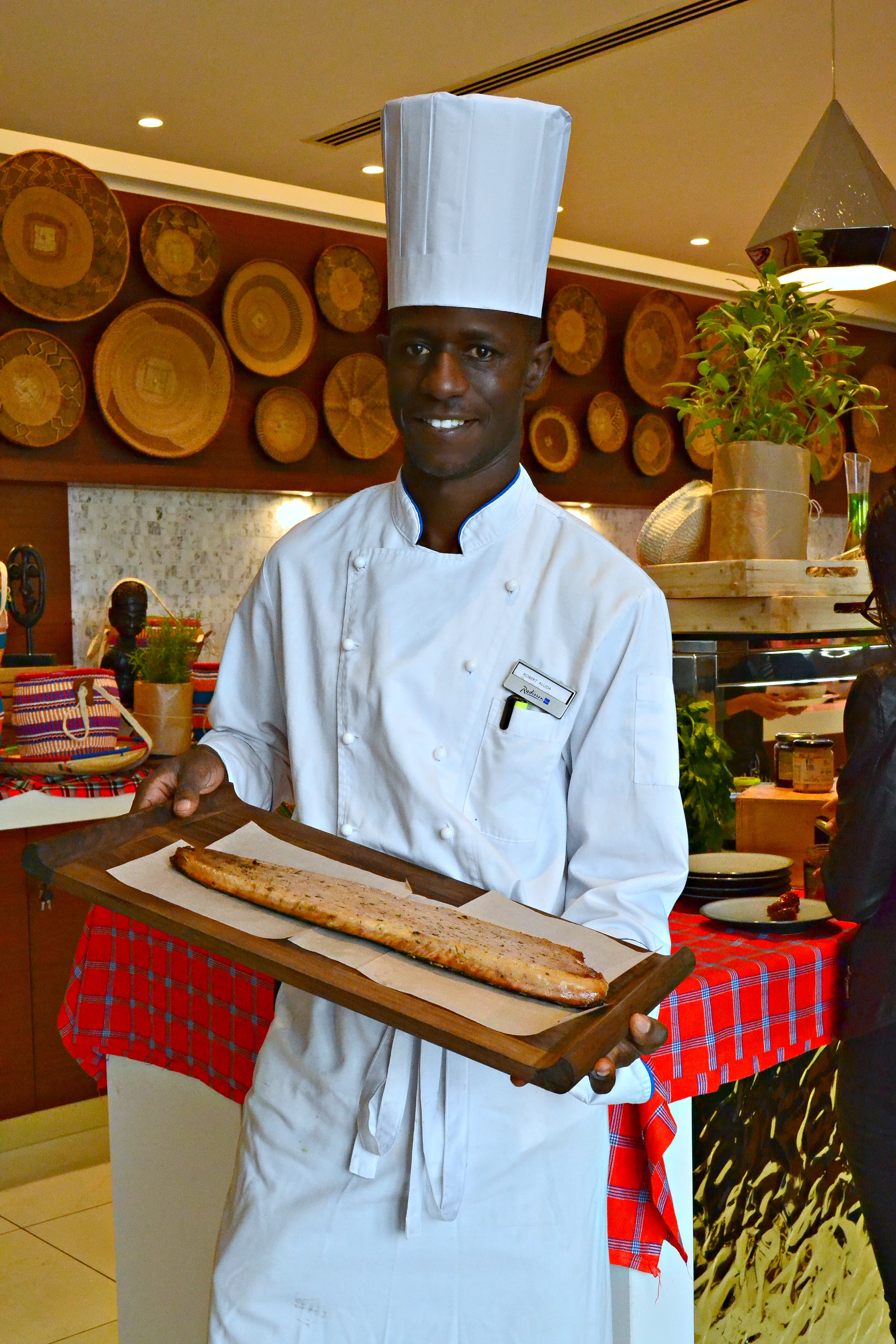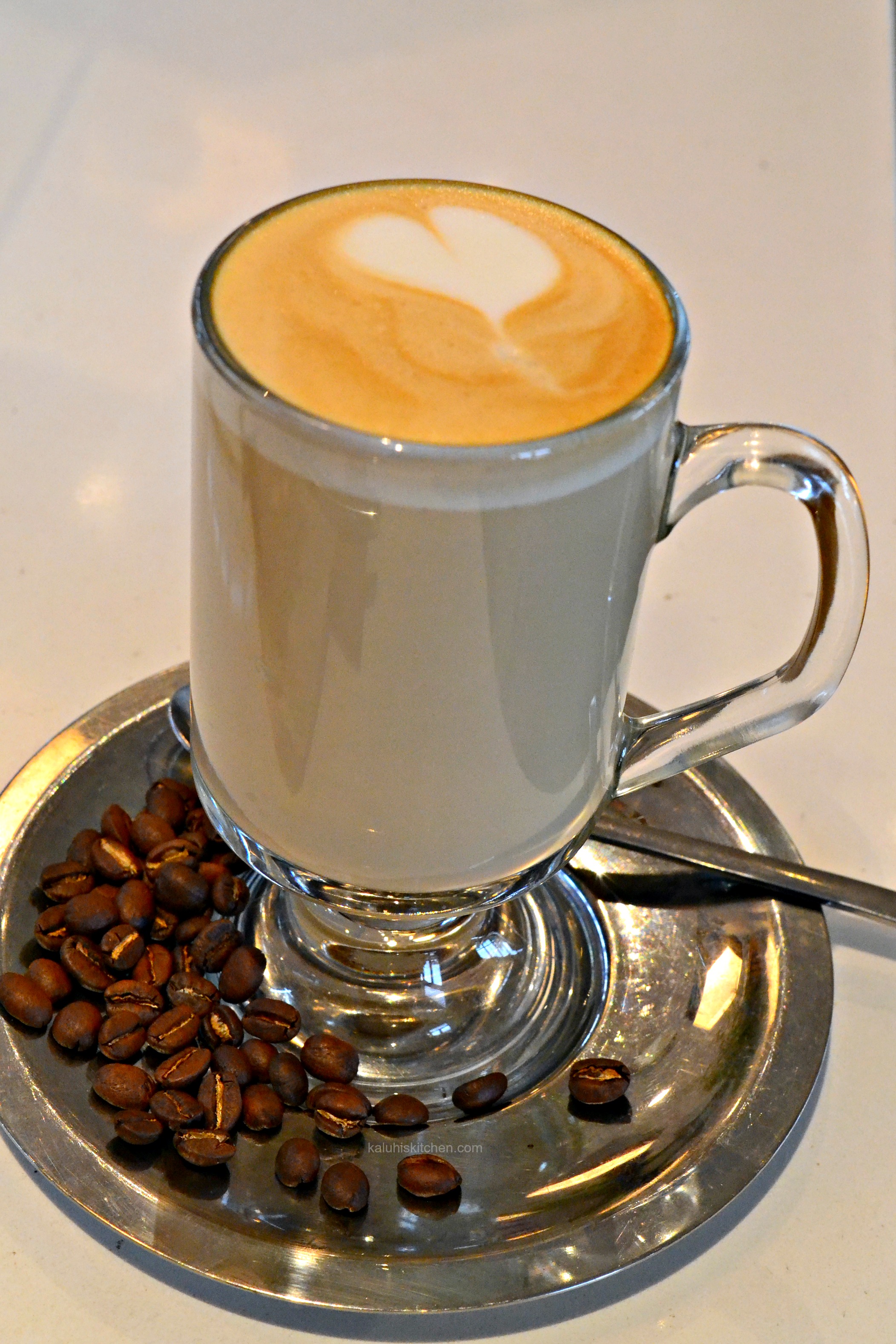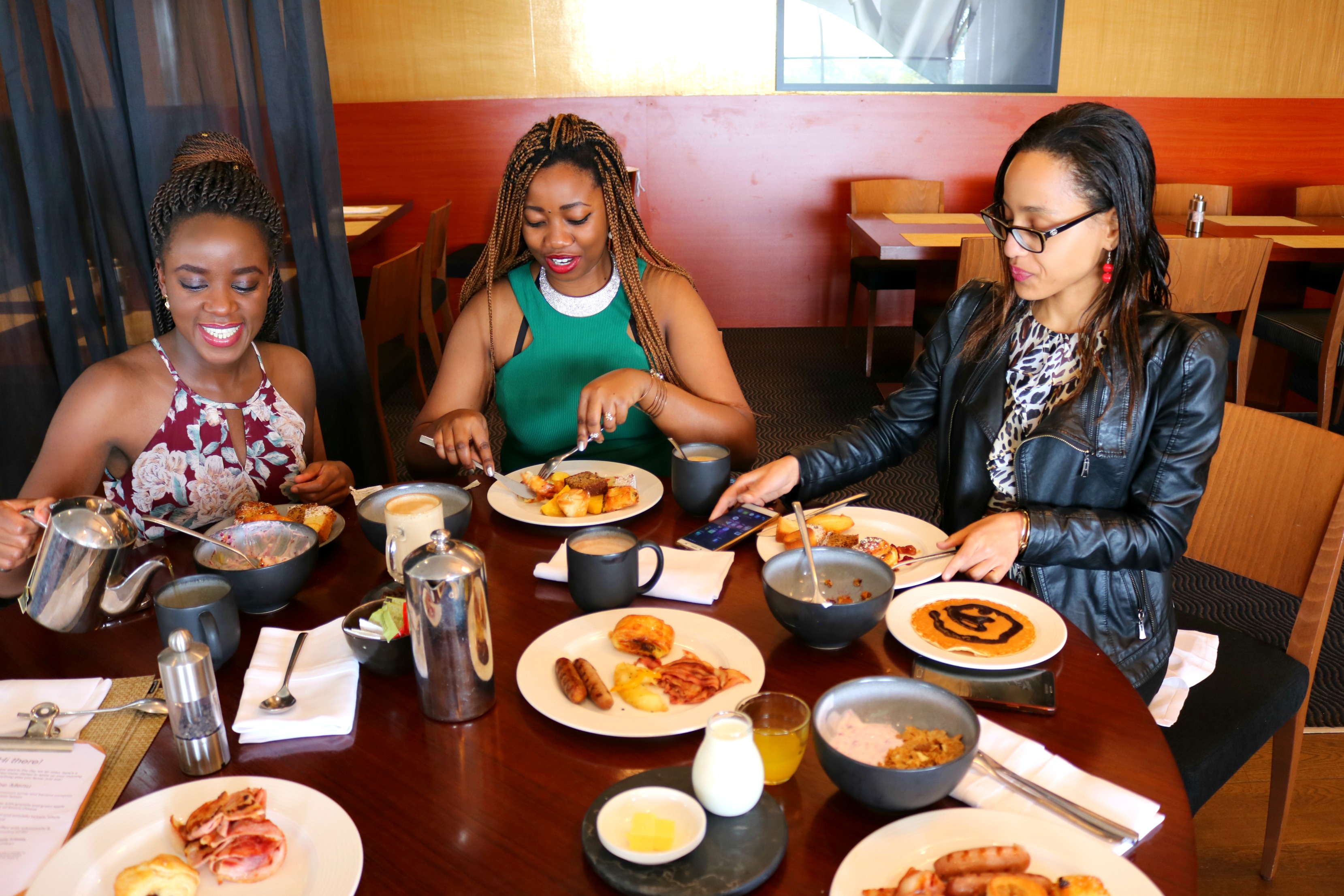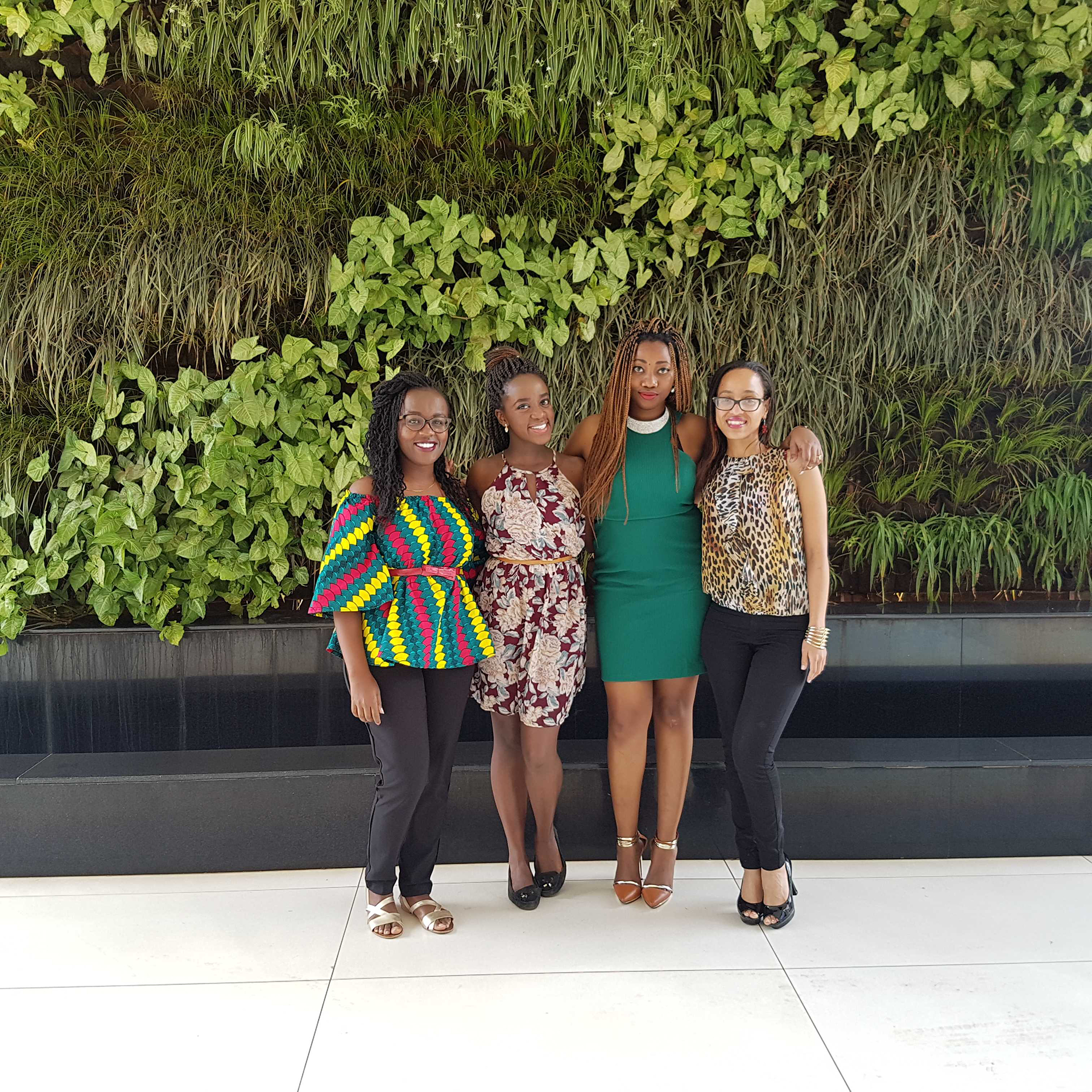 To fantastic friendships and great food!
-K
---
All content and images are copyright protected by



Do not copy in part or whole without giving due credit.