I have always been a home body! I will choose a night in over a night out without batting an eyelid, without hesitation, without thinking twice. I mean why would I go freeze at some noisy, smoke-filled, crammed room when you have your cosy, warm, peaceful house at your disposal :D?  It being very cold in Nairobi at the moment, I am naturally gravitating towards all comforting things, be it food or activities. I have been recreating my past favorite soups alot, this one and this one specifically. A perfect night to me is a delicious soup, warm socks on and binge watching The Handmaid's Tale . I  decided to throw in a new one and here we are with my rosemary and karafuu potato soup. Potatoes are delicious in any form right? And you bet they are just as yummy as a soup. The video to today's recipe is on my YouTube channel as well so pass by and watch and do not forget to hit that subscription button :)).
This one has just now entered my list of my top three soups and I hope you enjoy this one as well.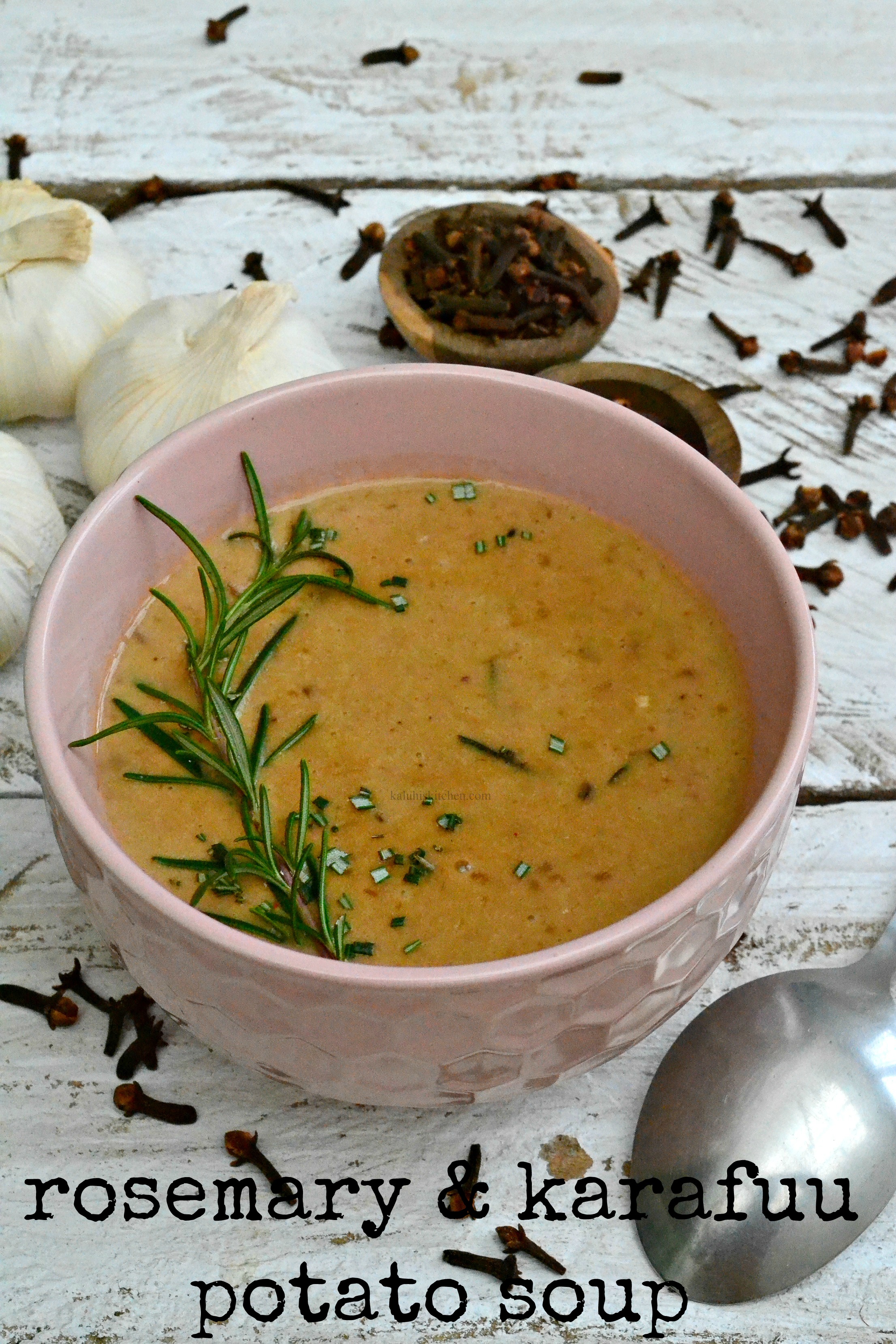 Watch the video here:
PREP TIME: 5MIN    COOK TIME: 15 MIN        SERVES: 2
Ingredients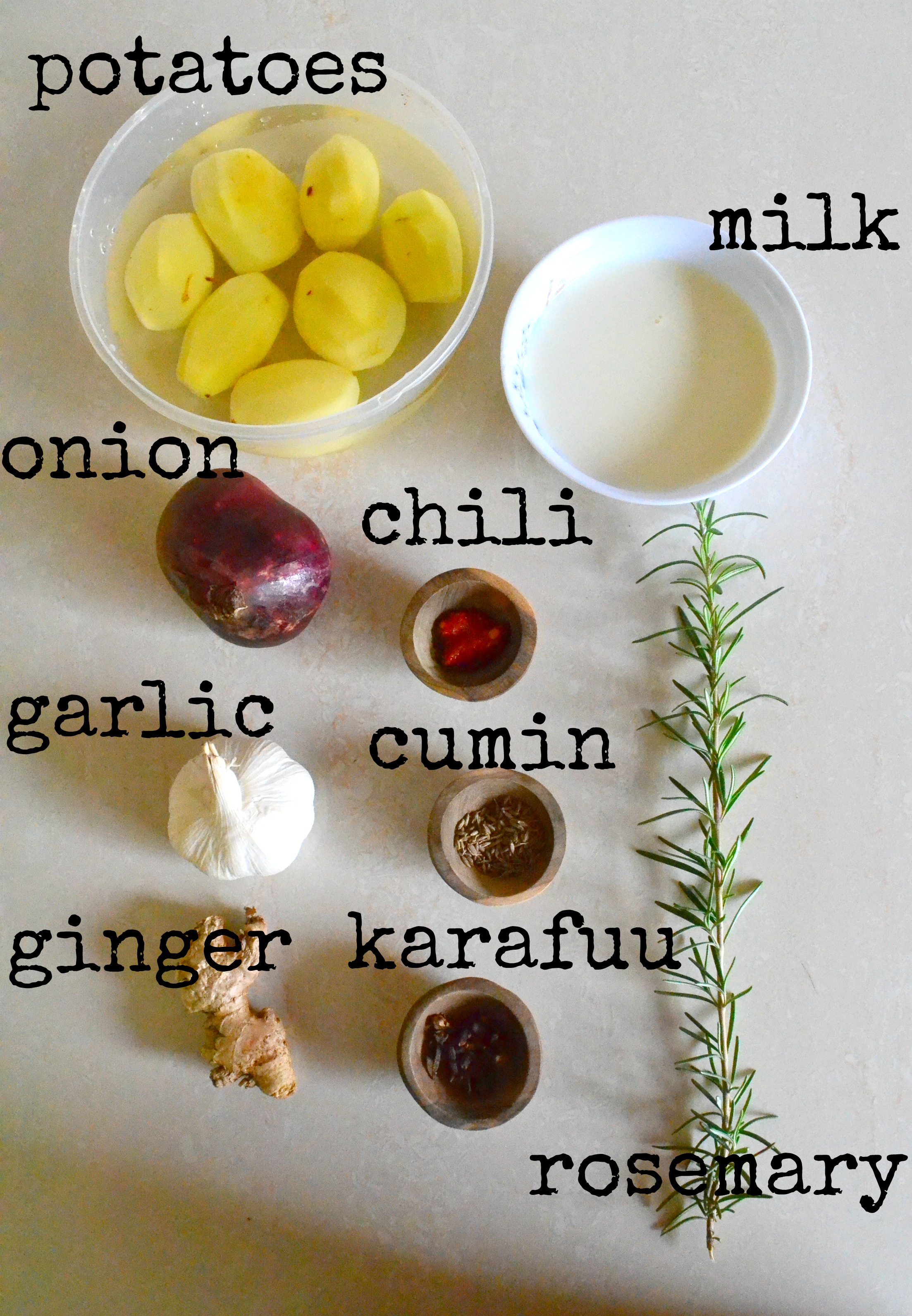 3 large potatoes
1 tablespoon  of grated ginger
1 tablespoon of rosemary leaves
1 teaspoon of whole karafuu
3 cloves of garlic, minced
1 teaspoon of chili paste
1 red onion finely diced
1/2 a cup of milk
1/2 a teaspoon of cumin seeds
Salt to taste
Method
In your sufuria, add  the red onions ginger and garlic. Sautee this for a few minutes then add, chili, the whole spices: cumin and clove. You can use whole bird's eye chili, the kind readily available at out local mama mbogas, or really any chili that you love having. 
Karafuu (clove), is one of my favorite warm spices. It can be a bit too intense for some people, but I am completely in love with it's warming characteristics. I bought the whole spice from Tuskys at 70 bob but you can get it in any well stocked supermarket. Check out the health benefits of karafuu here, of rosemary here and those of cumin here.
And as always, you can vary the spice quantities to suit your personal preferences.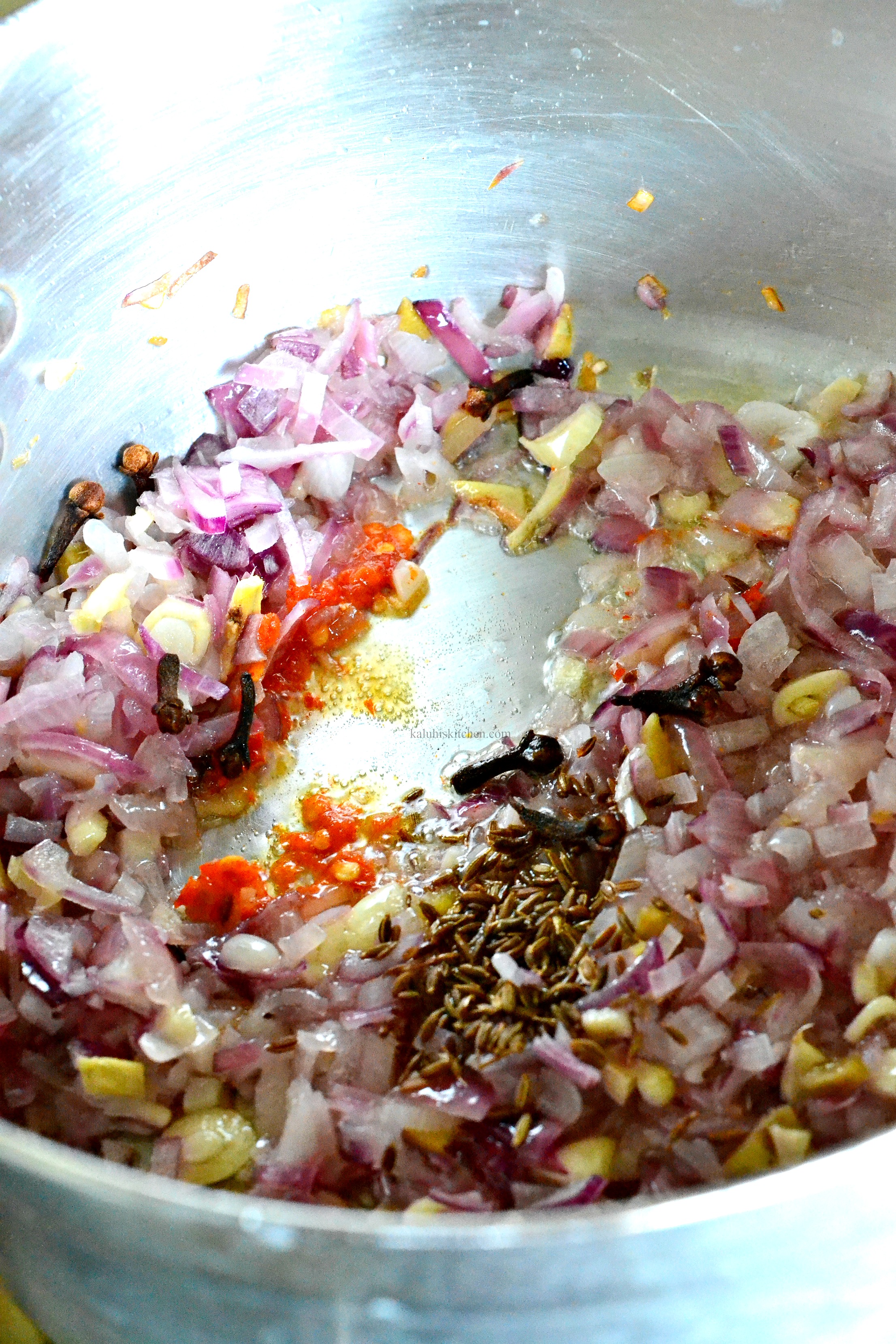 Sautee this for about 5 minutes then add the whole rosemary leaves. The flavor of rosemary goes so so so sooooooo well with that of potatoes and it would be nothing but perfect as the herb for this soup.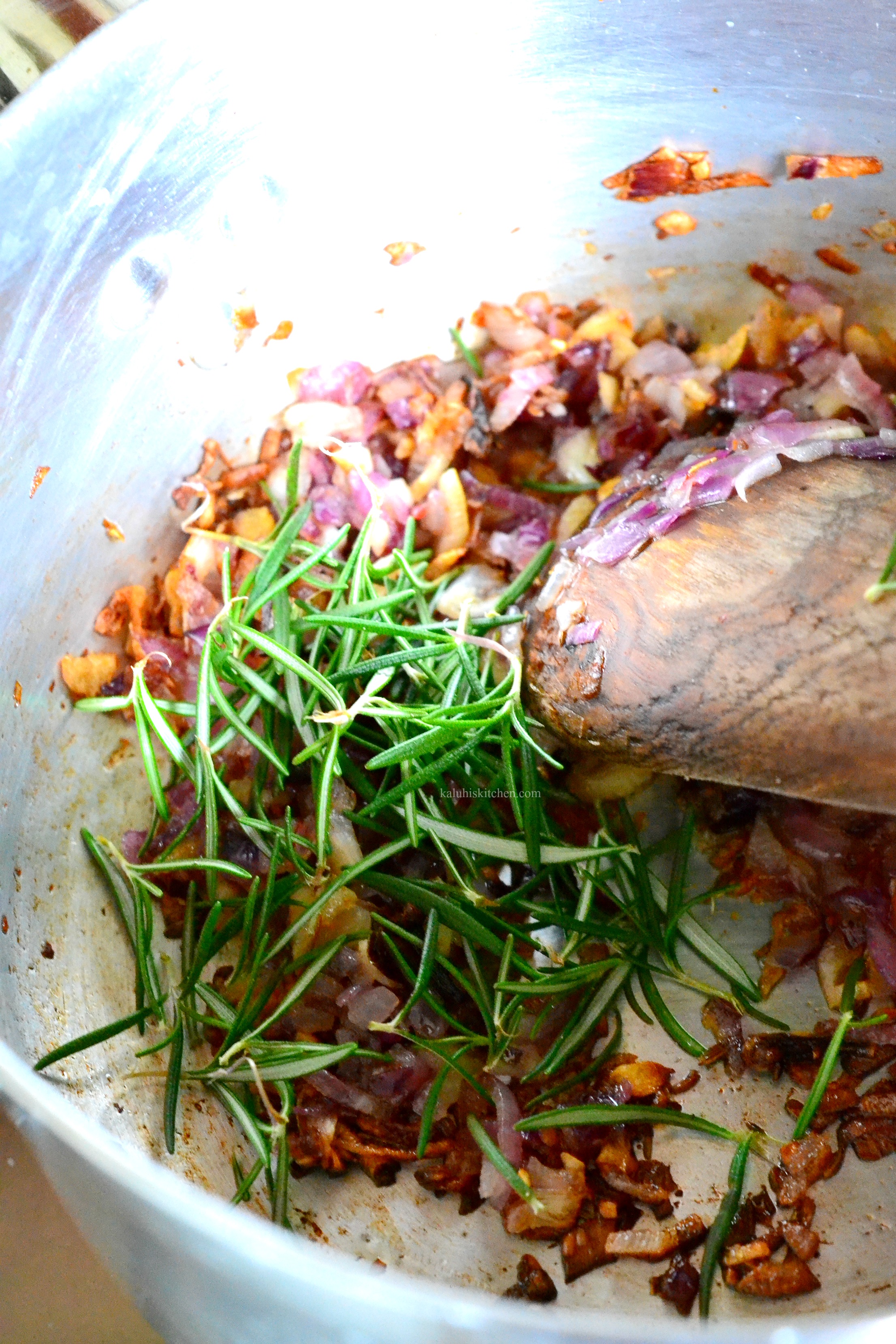 Sautee for another 5 minutes until fragrant then add the potatoes, some salt followed by some water/ stock then boil everything until the potatoes are completely softened. I have explained in the video how much water/stock you should add so make sure you watch.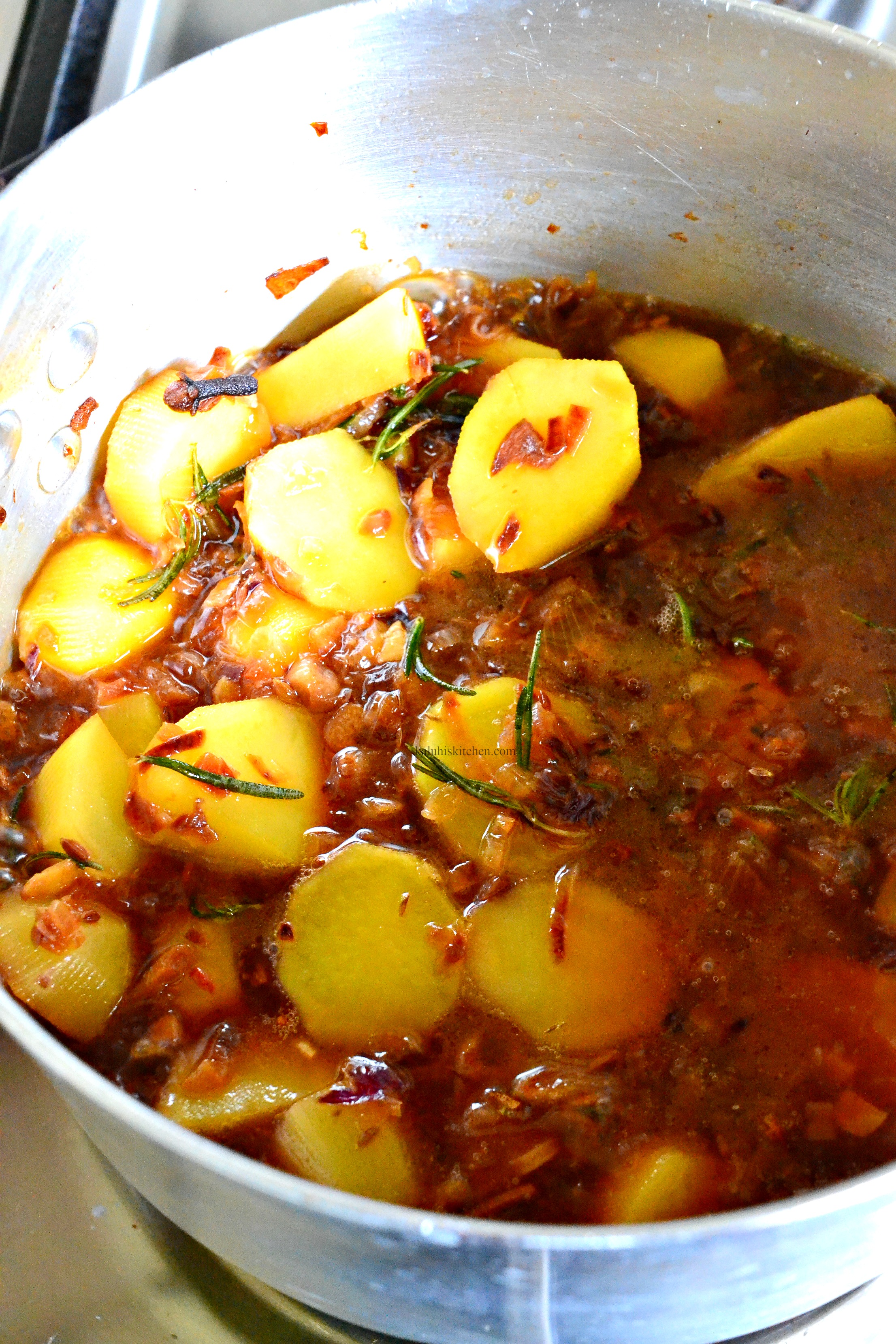 Let this cool for a few minutes then blend to a puree. I like using a normal blender as opposed to a hand blender since it is just overall faster.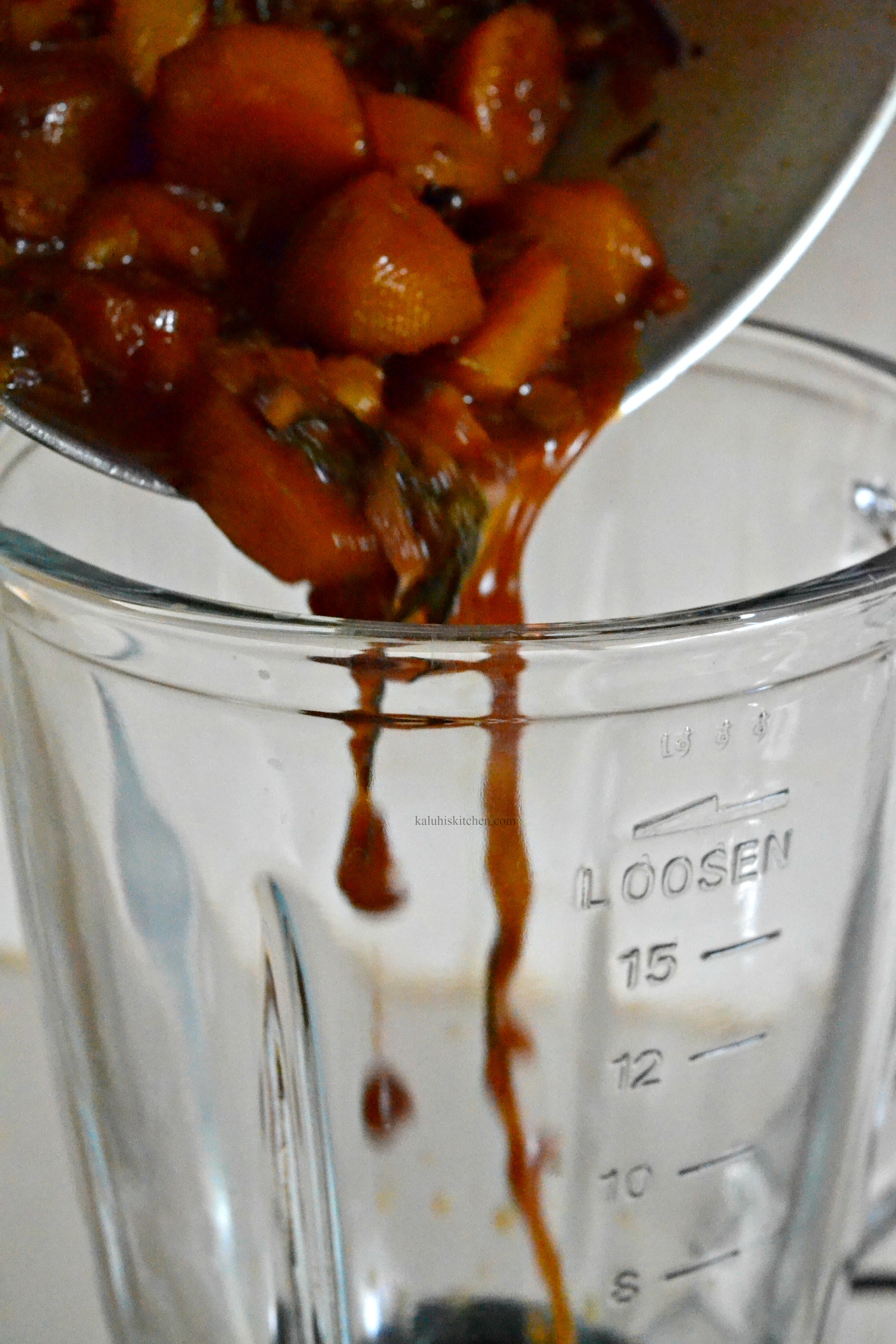 Return this to your sufuria, and add some milk bit by bit until as light or as thick to your satisfaction. The reason we add milk is just to boost the richness and creaminess of this profile. It also aids in mildly tempering the heat of the chili. Let it simmer on low heat until everything combines, while you are stirring, then serve.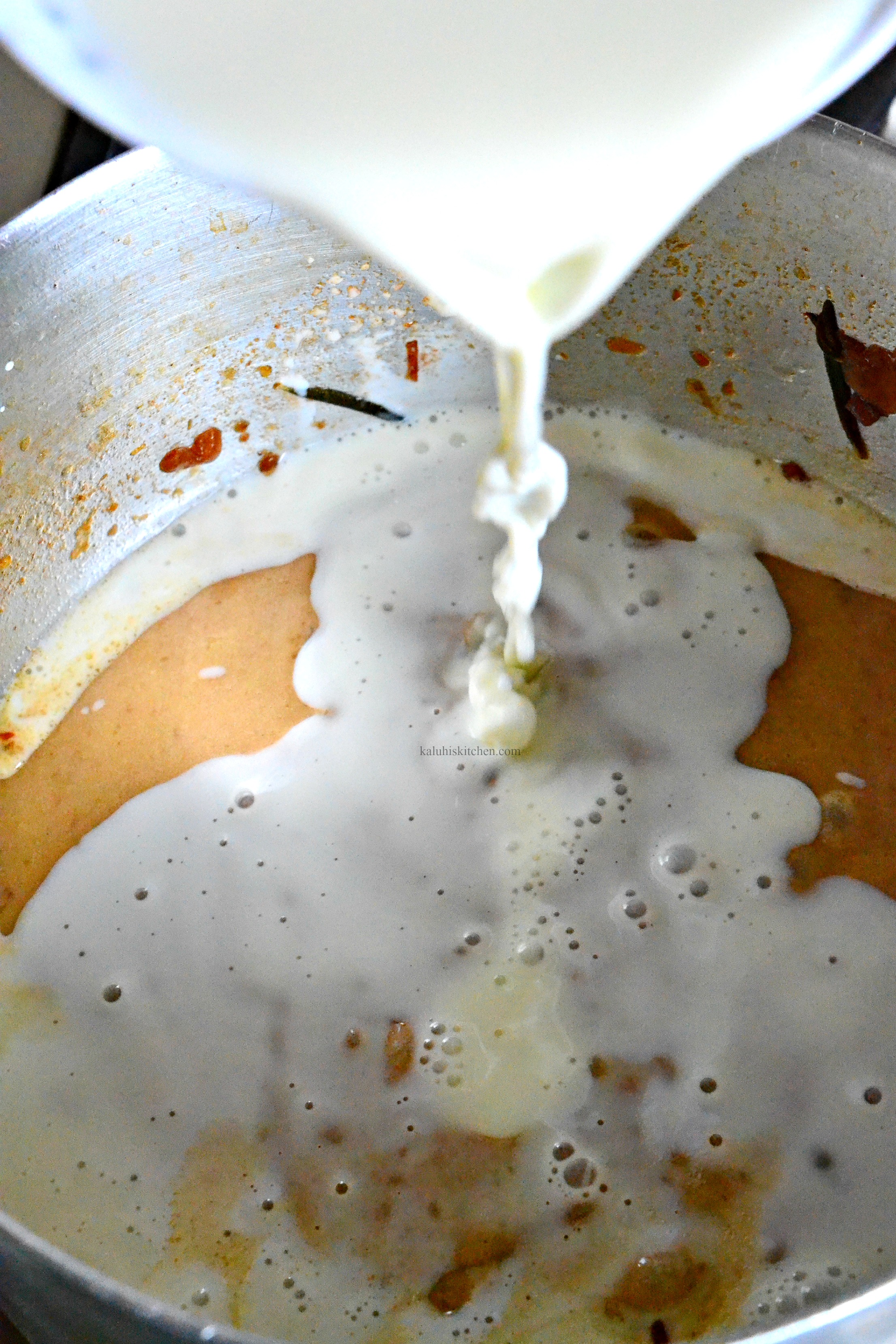 Trust me when I say this is about to be your favorite soup of all time!!! The warmth of the rosemary, karafuu, ginger and garlic were really assertive and that was exactly what I was going for. The heat of the chili elevated everything as well. This was creamy, warming, filling and outright delicious!!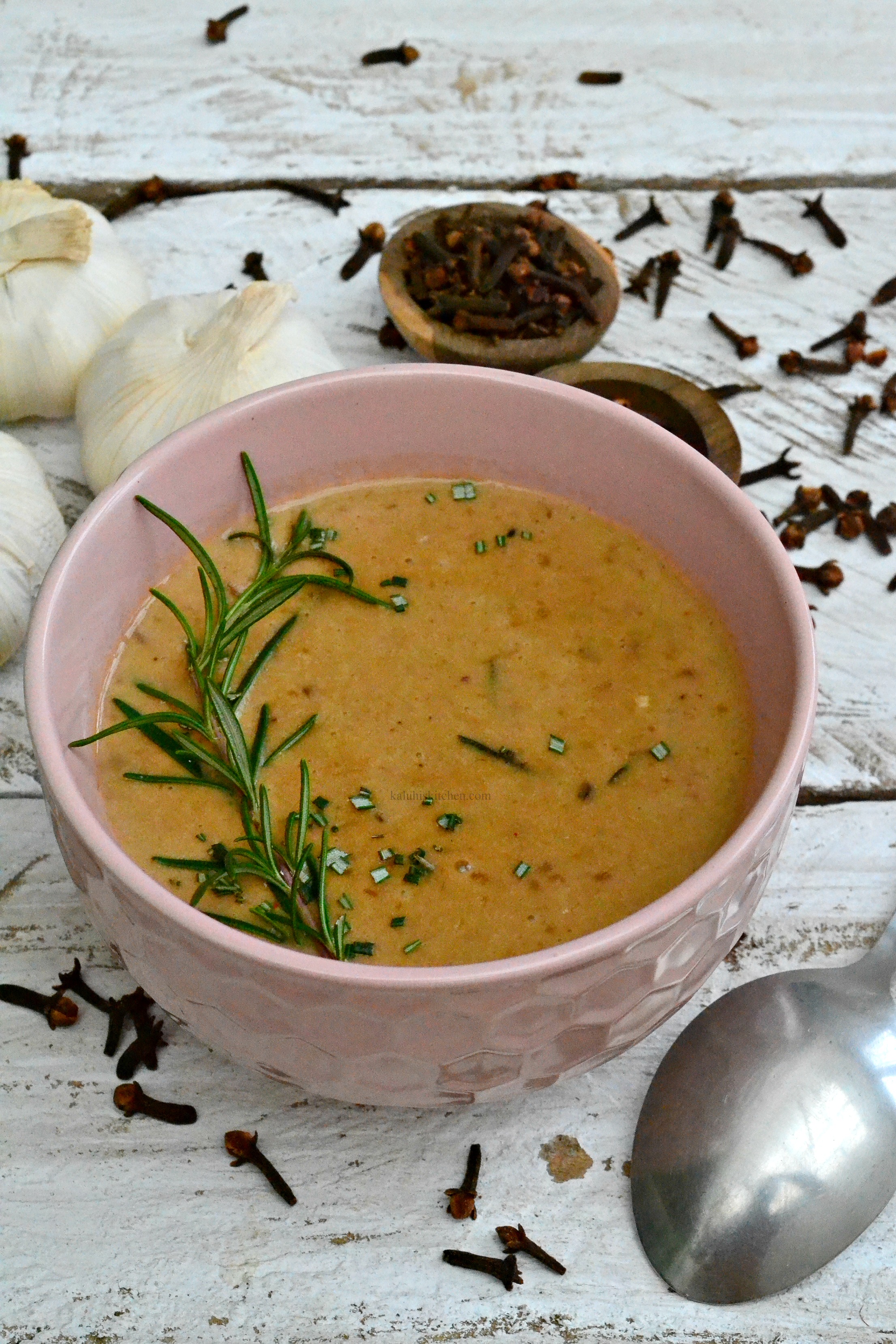 Another amazing thing about my rosemary and karafuu soup is that everyone in your family can enjoy it. If you are having this with children, you can remove the chili. All in all, it will be a hit with everyone on your family!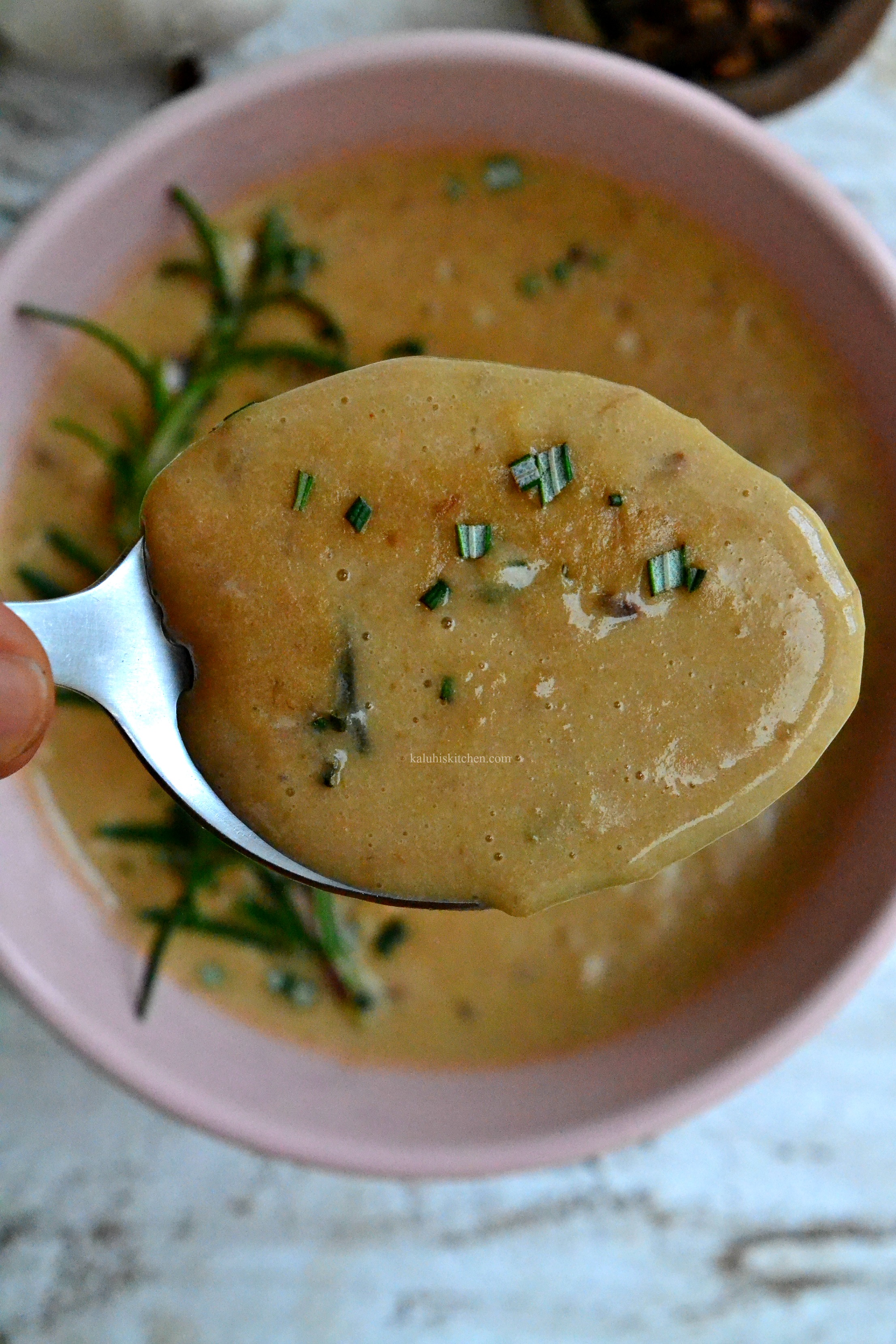 Keep warm!
-K
---
Get your downloadable recipe here :))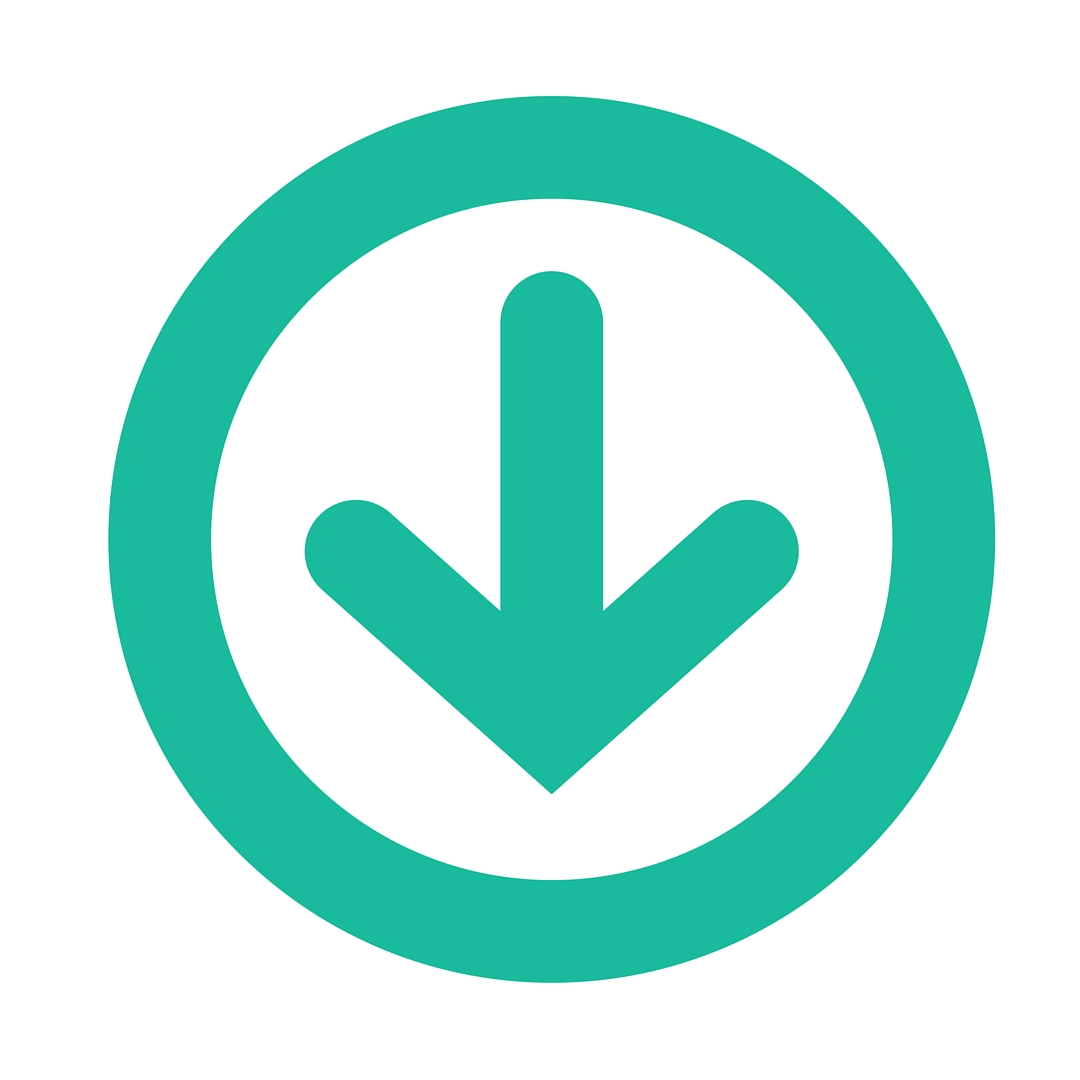 ---
All content and images are copyright protected by



Do not copy in part or whole without giving due credit.