One of the most difficult questions I find answering is "What inspires your recipes?". I mean for the most part, my recipes are inspired by nostalgic memories of what I grew up eating and what my mom made for us, but on the other side, literally anything can inspire a recipe. From an aroma, an oduor :D, a texture, a color etc. This recipe was birthed as a result of stress and a bad workday I was having. Sounds weird, but I think most creatives get this. I had spent a Monday creating a video, that took 6 hours to make, only to be told by the client it needed to be deleted.  I felt a bit frustrated and stressed so I left the house for a few minutes just to clear my head. Drove around Nairobi for about found myself in Kenyatta Market. I found the ladies just concluding frying fresh Tilapia and decided to get some. On my way home I thought about what I would make, and since I had soaked some ukwaju for extraction before I left, I decided to marry the two. Not only did the development of this recipe cheer me up, but the moment I sat down to eat made me completely forget that I was sad! This is the BEST whole tilapia recipe you will ever ever EVVVVVVEEEEEEEEERRRR try!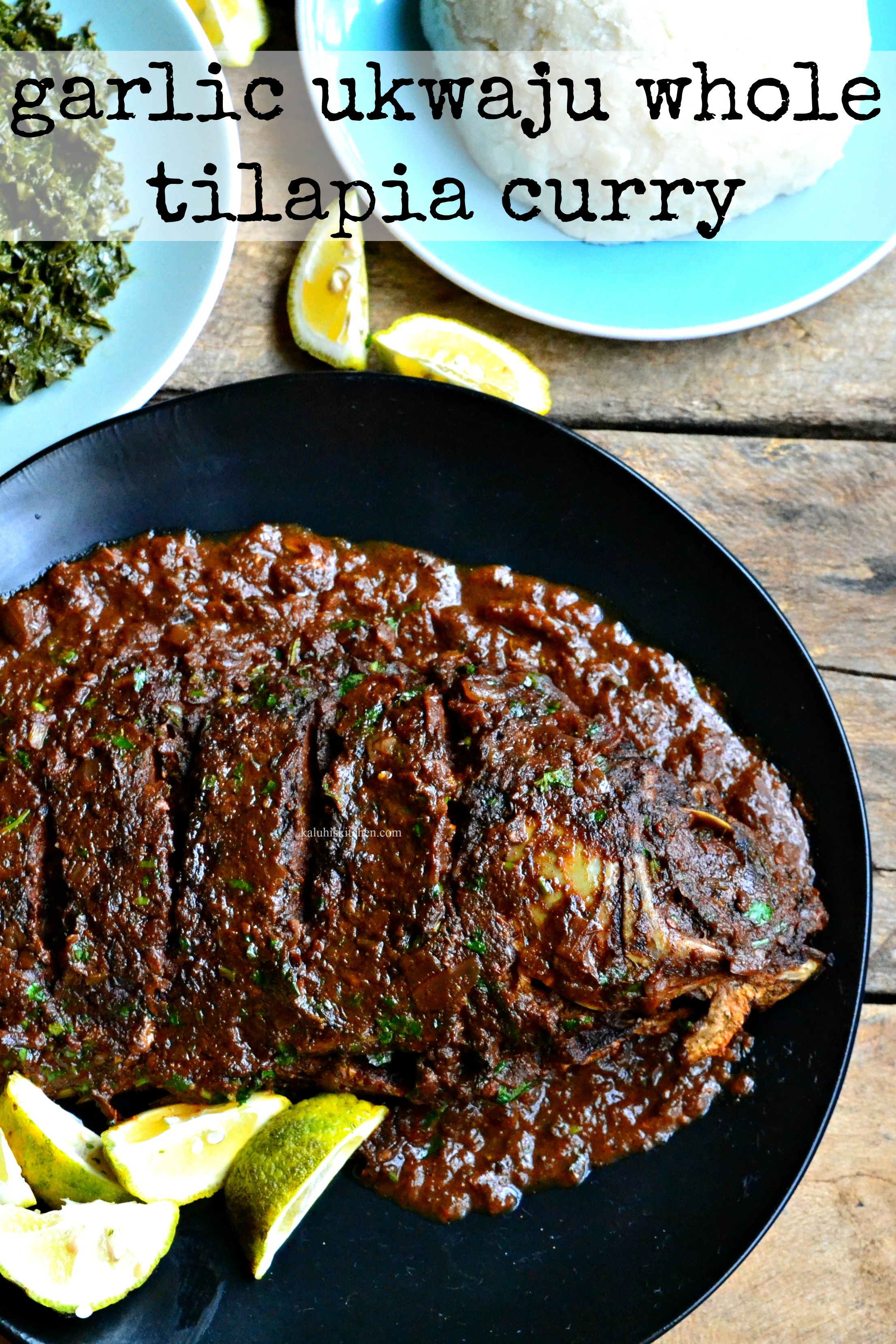 PREP TIME: 20 min     COOK TIME: 40 min        SERVES: 2
Whole Tilapia Curry Ingredients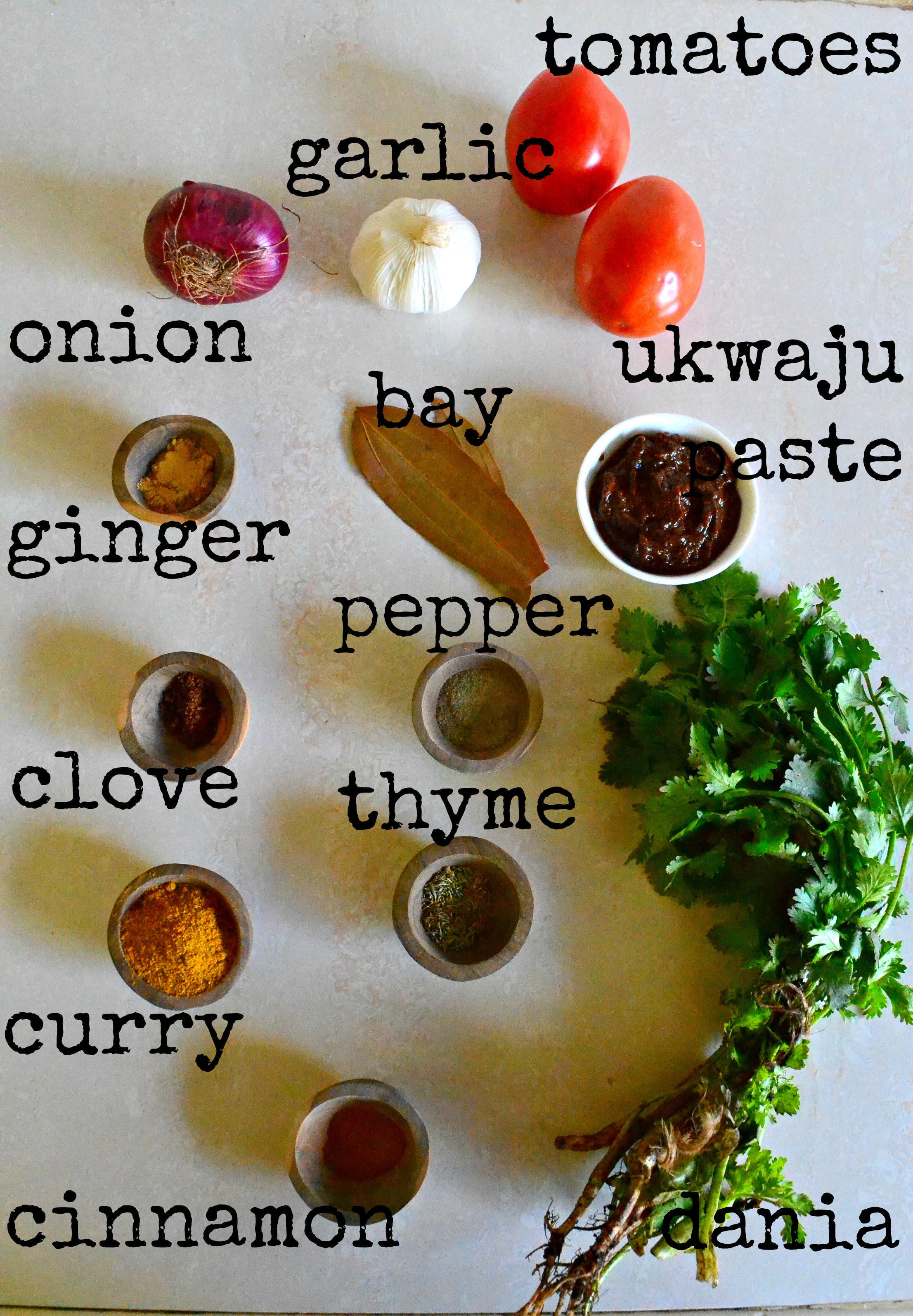 1 medium sized tilapia
1 teaspoon of thyme
1 ½ tablespoon of curry
1 teaspoon of black pepper
½ a teaspoon of clove
1 teaspoon of ginger spice
½ a teaspoon of cinnamon
2 tomatoes, minced
1 red onion, finely chopped
Dania (both stems & leaves)
4 cloves of garlic, minced
1 tablespoon of tomato paste
2 tablespoons of ukwaju paste
2 bay leaves
Salt to taste
Vegetable oil for frying
Method
In your sufuria, add the red onions, dania stems and garlic.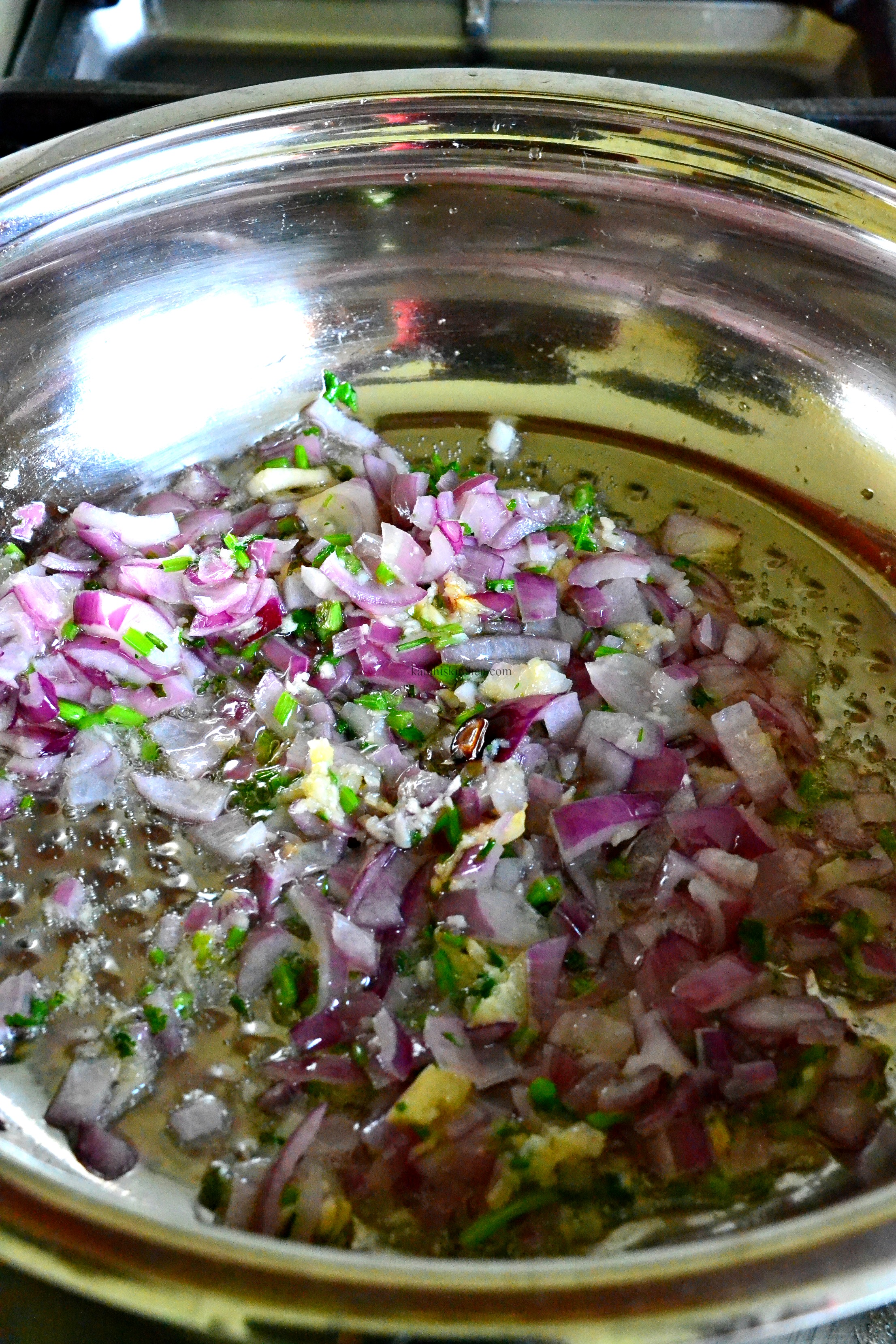 Sautee this for a few minutes then add the tomatoes, tomato paste, salt, followed by the bay leaves. The tomato paste thickens the tomatoes and intensifies the red color. I prefer using both, but some people prefer using either/or, which is ok.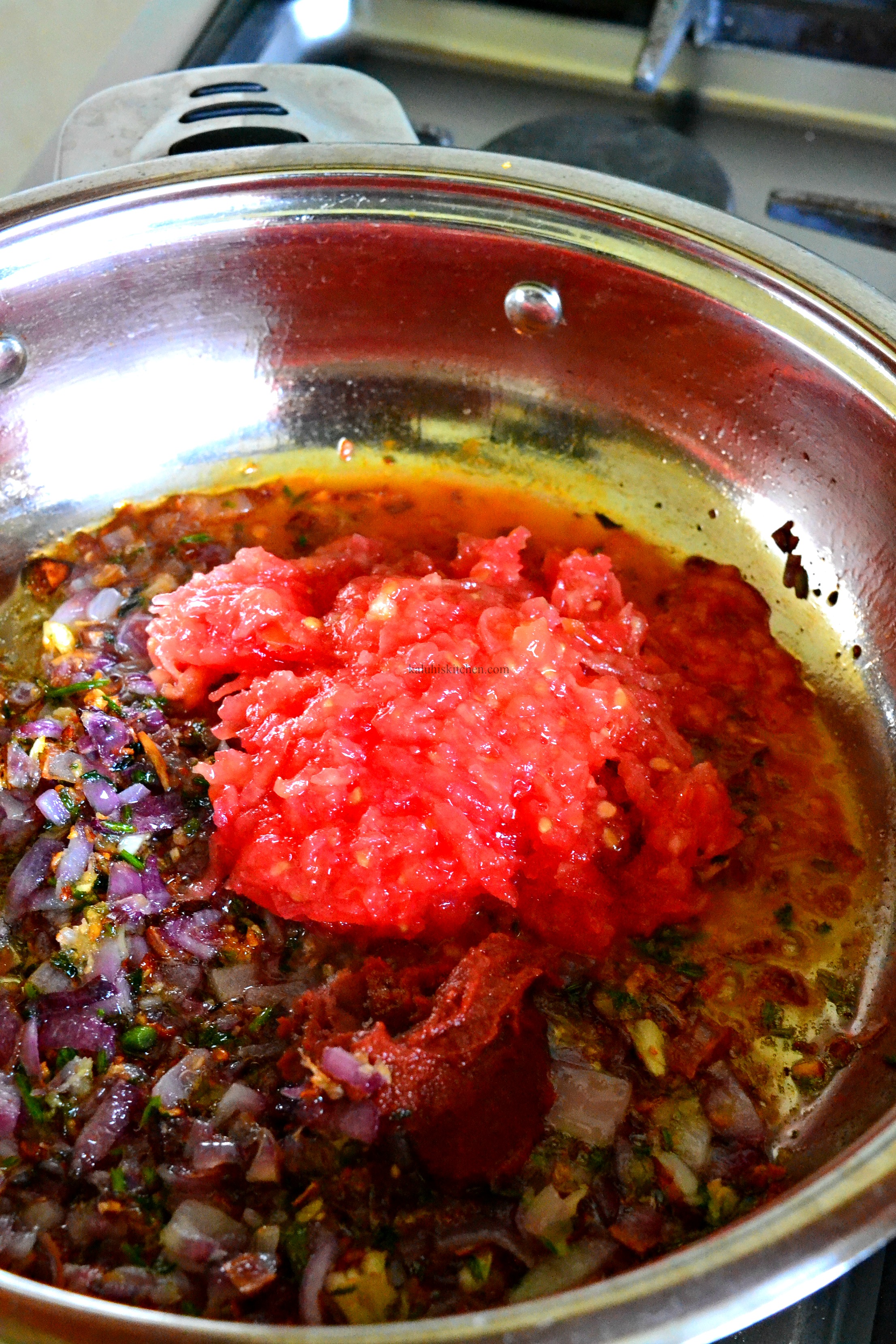 Let this simmer for few minutes then add all the spices. I chose the perfect balance of cinnamon, ginger spice, thyme, curry, clove and pepper. Not only did they bring to life the flavors of my fish, but they also have amazing inherent health benefits to you body. I explained the health benefits of every spice I decided to use in this video so make sure you watch. Spices come from plants so let's get over this baseless fear of spices. And when in doubt, you can always google. A little research goes a long way :))
Next, we add the ukwaju (tamarind), which is a major key for turning this from kawaida to extordinary!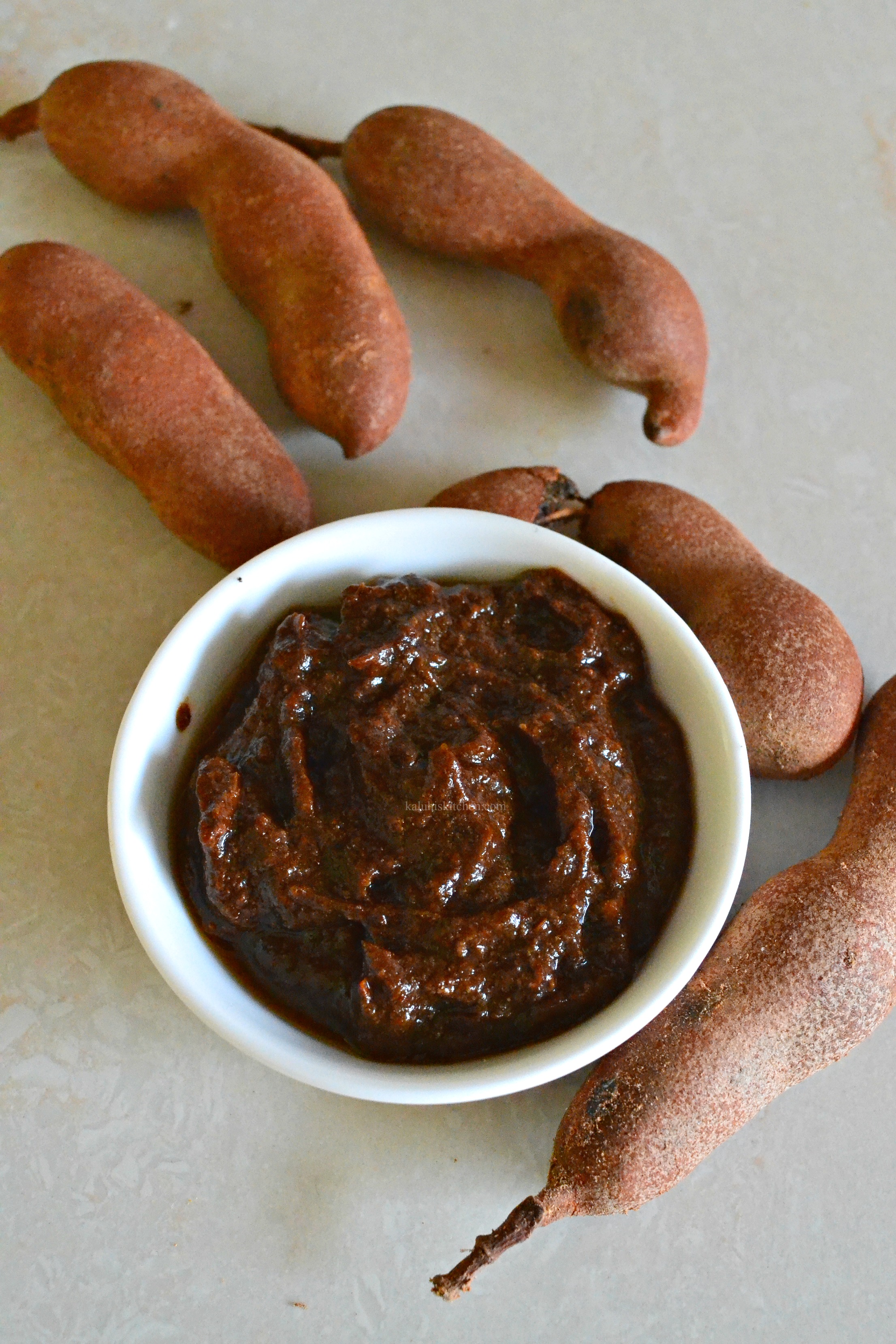 I bought my ukwaju from Ngara Market at 50 bob a pack. You can also get some at Bus Station, Toi Market and at times Chandarana and Zucchini. But for me, Ngara Market is always my safest bet since they ALWAYS have some and it is super cheap. It is also super duper easy to extract, which I have demonstrated in the video just for extra visual guidance, so do pass by and watch. Having ukwaju as part of my dish added to the complexity of the dish, introduced some tartness and also really darkened the curry. Because the ukwaju introduced tartness, I decided not to add lemon which I always do with fish. Go easy with he ukwaju as too much will ruin the overall taste.
To shorten the prep time, always extract some, store in a jar and refrigerate so that you have some for use when a food emergency arises.
Add some hot water or stock BIT BY BIT, then sautee this for about 5 minutes until thickened. We are not about that oceanic vibe, the curry needs to be thick. The water/stock not only provides body for the curry but also provides a medium for the spices to cook down.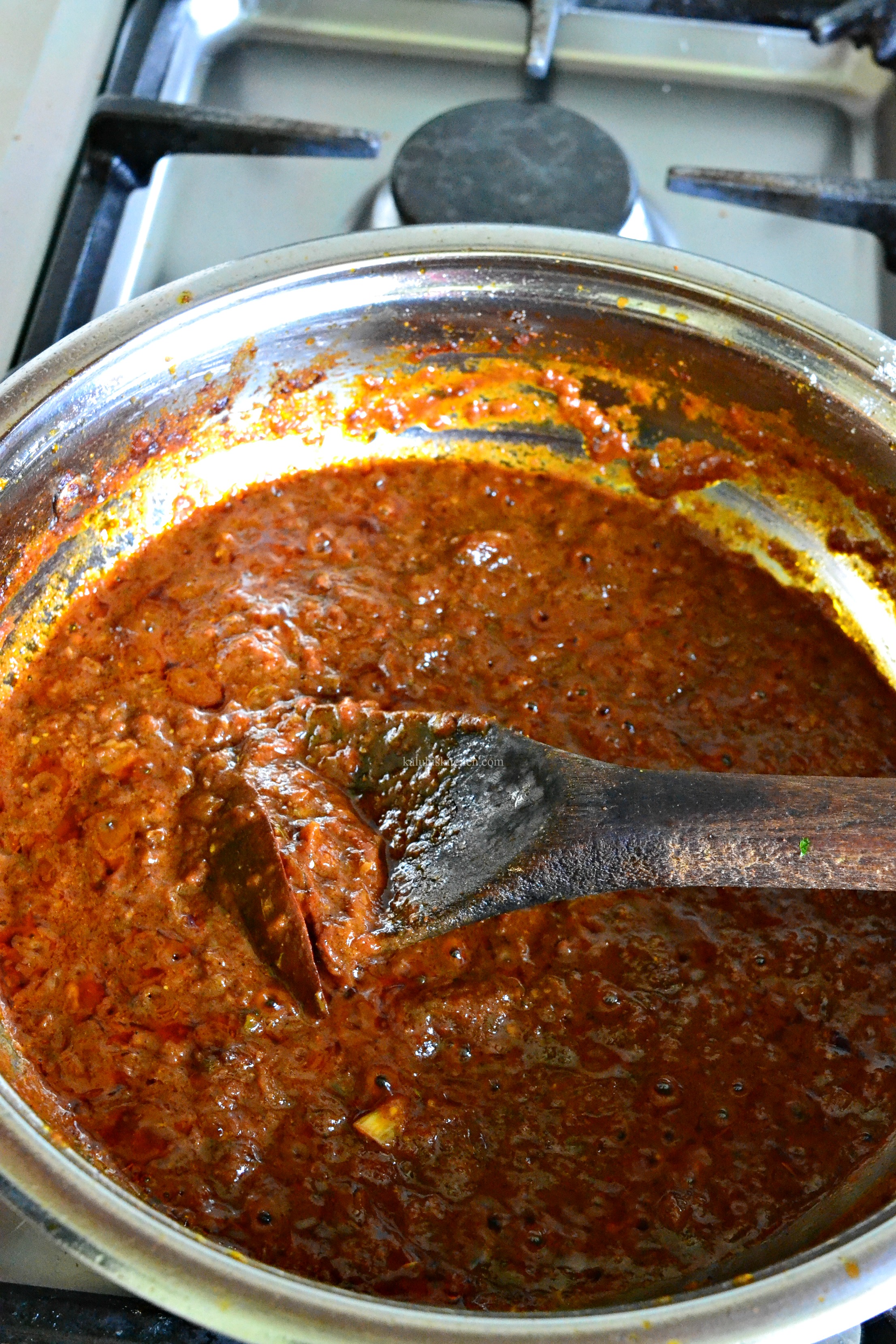 Thereafter, scoop out a bowlful of the mchuzi. Place the whole tilapia into your pan, then slather the scooped out portion. Cover with a lid and let it simmer on low heat for another 5-15 min. This allows the flavors to seep into the fish itself, making everything nice and juicy. It really does pay to go the extra mile and add a bit of sauciness and flavor! Also, do not mix, if you have to flip it, do so gently.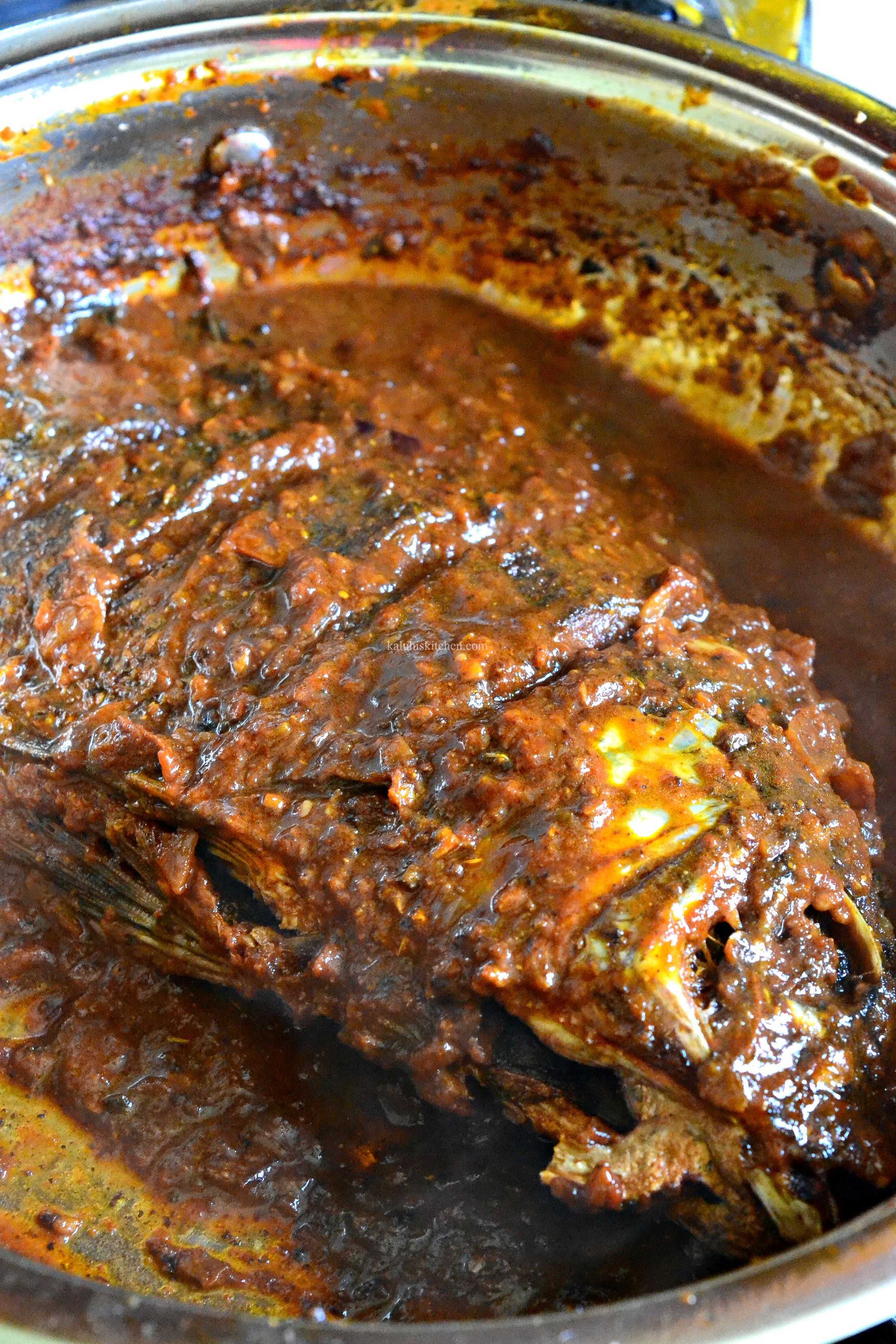 As the fish is going, prepare your ugali and your mboga then once the whole tilapia is done, garnish with finely chopped dania, serve and dig right in!!!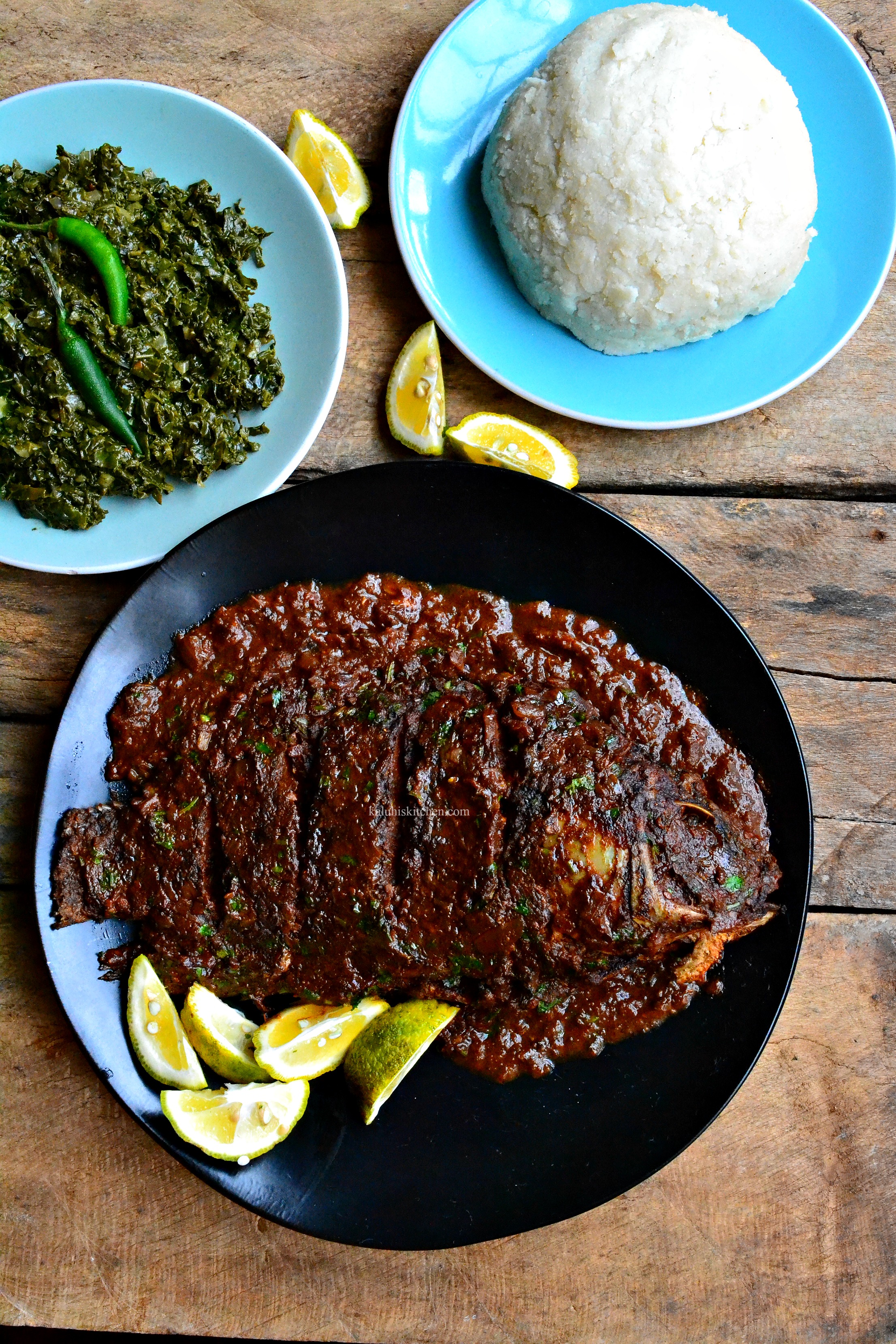 I am being honest when I say this is the best whole tilapia recipe you will EVER try!! I love how every single thing came together: The warmth of the garlic and clove, distant spicy sweetness of the cinnamon, the assertiveness of the curry and the tartness of the ukwaju brought this to life and set one hell of a party on my pallete. If there is something worth trying, it has to be my garlic ukwaju whole tilapia curry.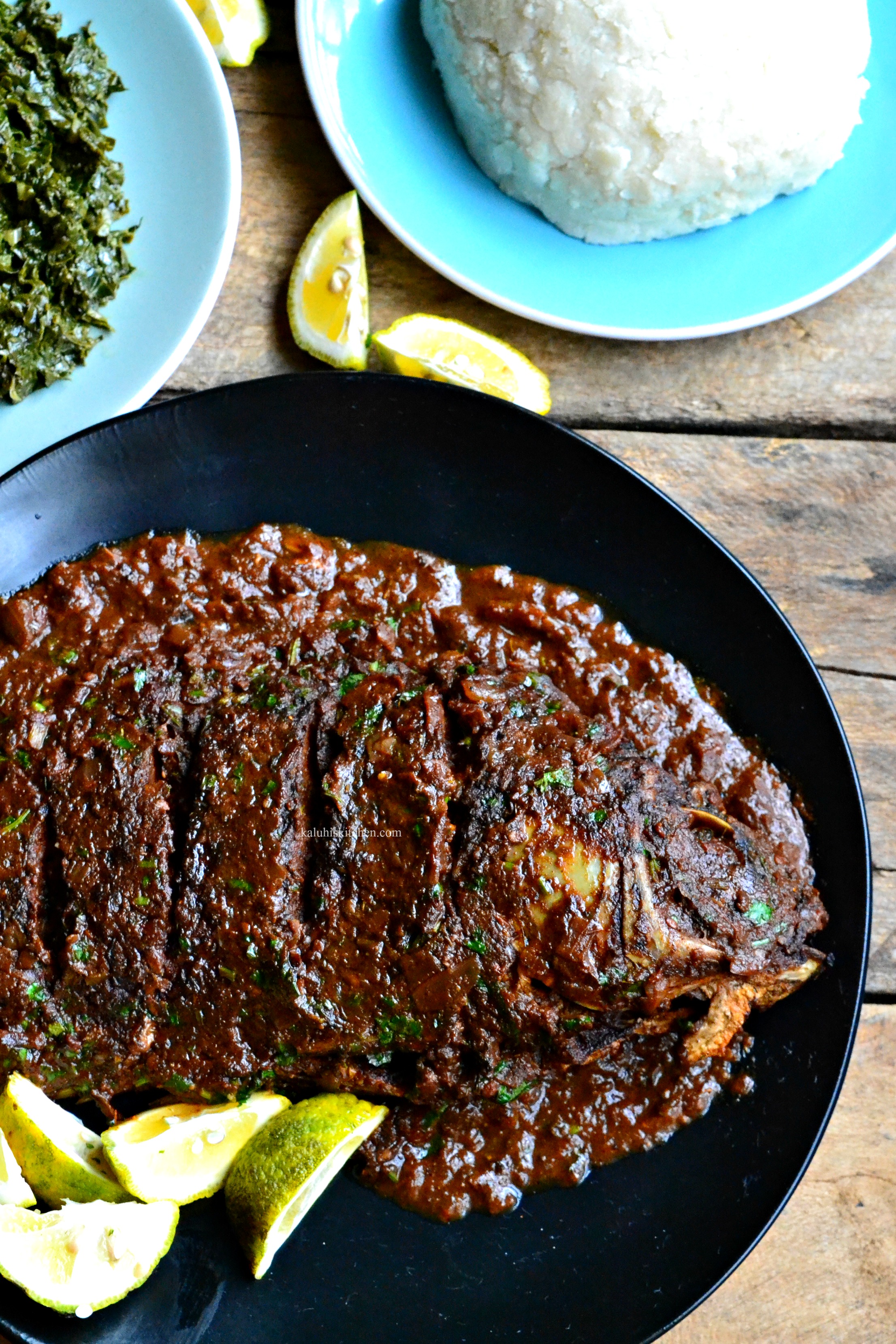 If you think the pictures are too good to be true, please watch the video and you will see it is not impossible, nor far-fetched to cook beautiful, and delicious, food!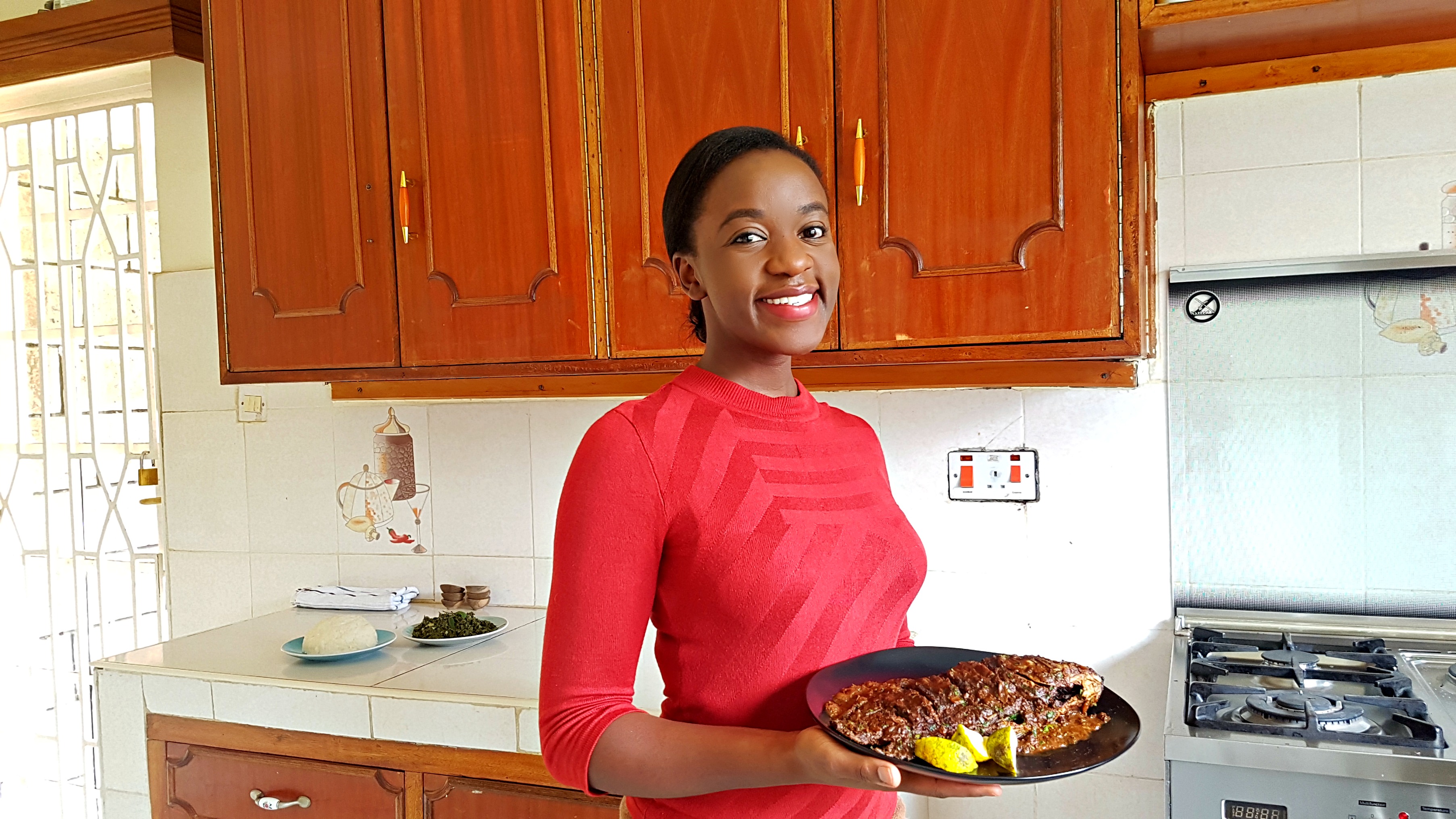 Cheers!
---
Get your downloadable recipe here :))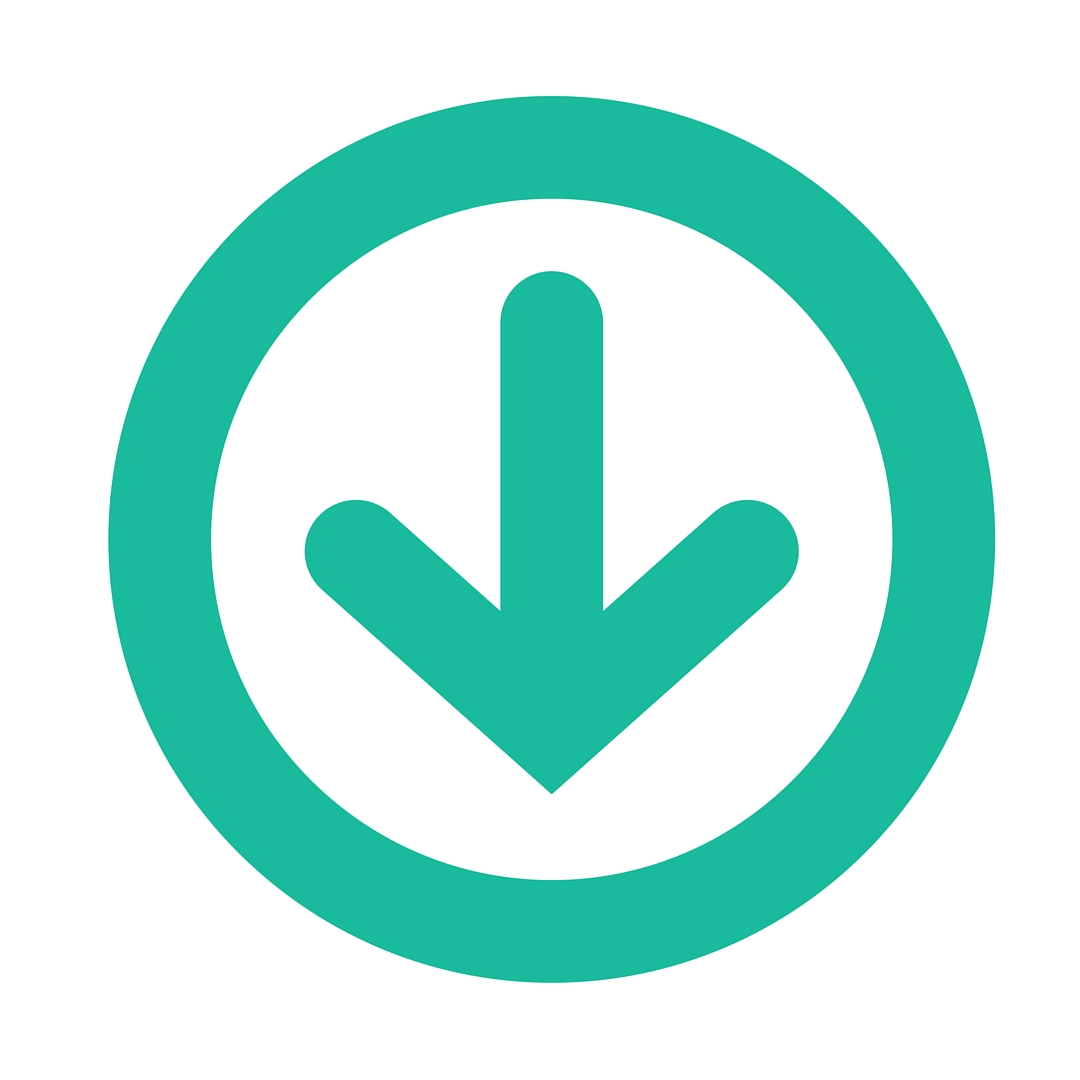 ---
All content and images are copyright protected by



Do not copy in part or whole without giving due credit.