Whenever mom comes back to Nairobi form her trips out west, she usually brings with her a bounty of goodies. For her most recent trip, she brought with her plenty of green mangoes, which are among my favorite kind of mango due to their very sweet unique taste. I shared this story with you guys on Instagram on Sunday as I pondered on what I would make with the newly brought fresh produce.
I decided to make a cocktail. All the flavors in this green mango and ginger cocktail married beautifully and exploded with such fullness with each seep. And in true K fashion, it so easy to make and delivers on taste too :)).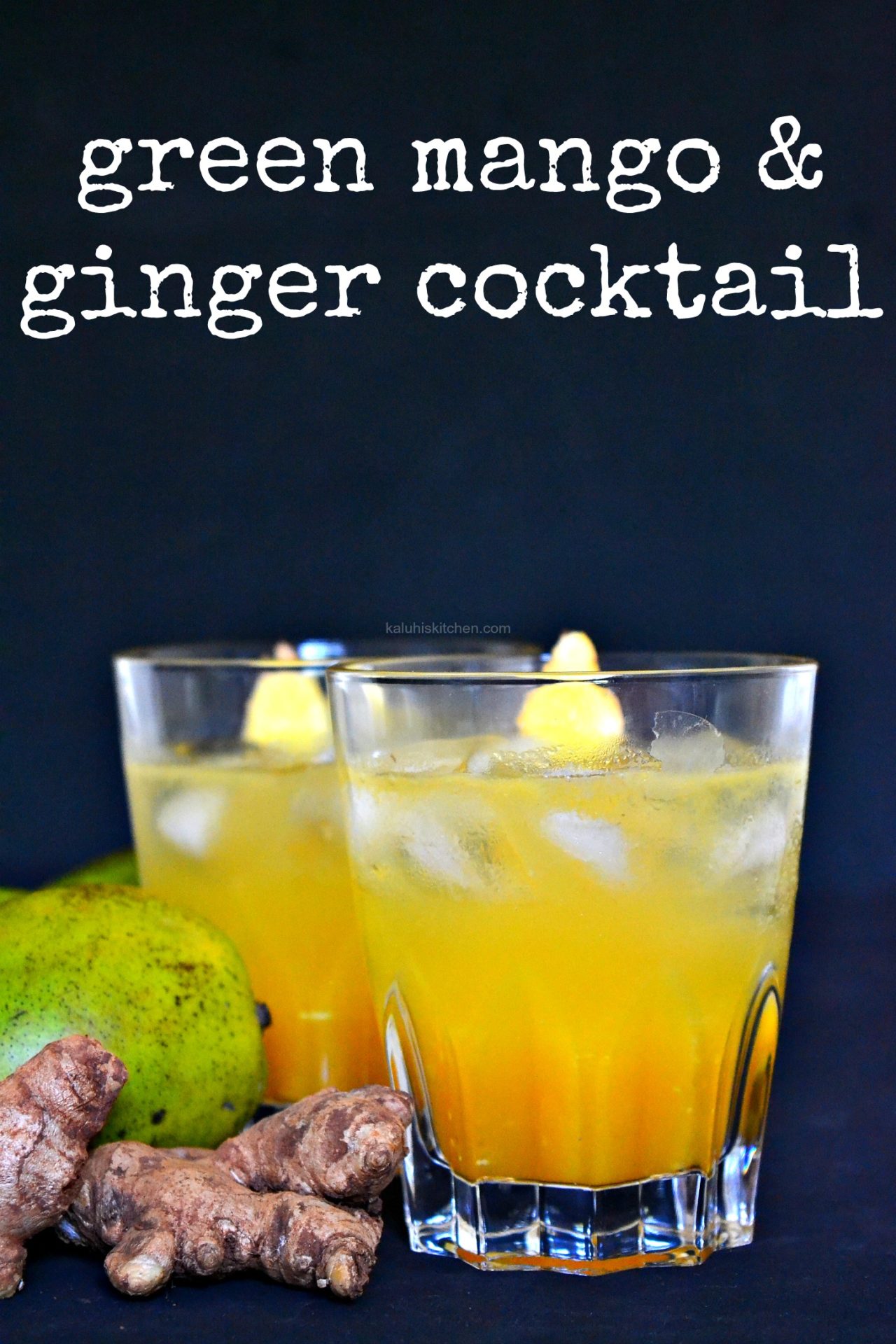 MAKE TIME: 15 minutes                         SERVES: 2
Ingredients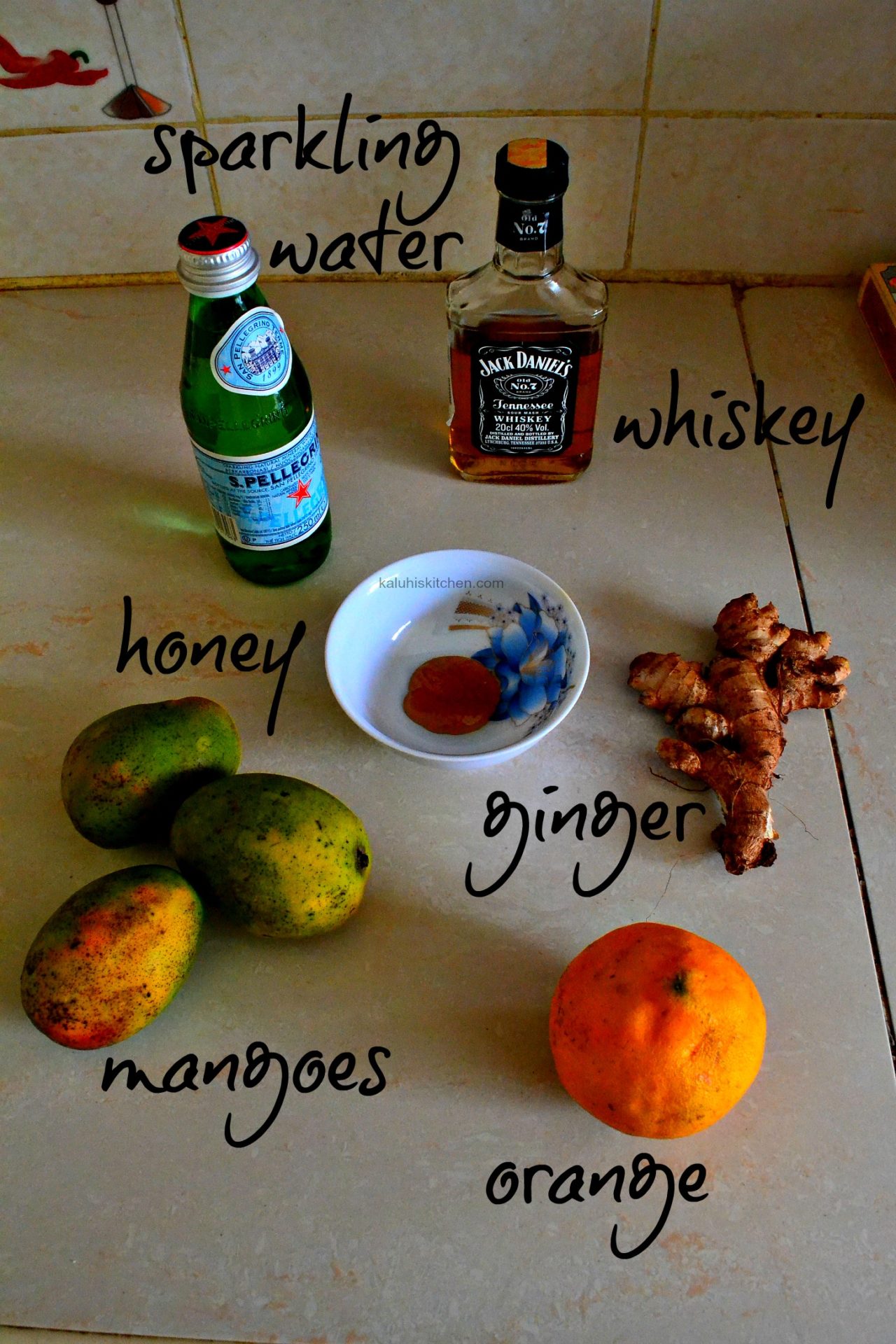 1 ripe green mango
1 orange, peeled and seeded
1 tablespoon of grated ginger
1 tablespoon of honey
1/4 cup of your favorite whiskey
Sparkling water
Ice (Optional)
Method
Peel your mango and your orange. Place them in a blender and run until they are smooth. Sieve into a separate cup and it aside. Since I did not have a barristers shaker, I used an ordinary coffee travel cup. There are always substitutes when you lack the original, right? 😀
Peel and grate your ginger and place it in a cup. Add your, honey, freshly blended mango, orange juice and  whiskey shake this all together until evenly mixed.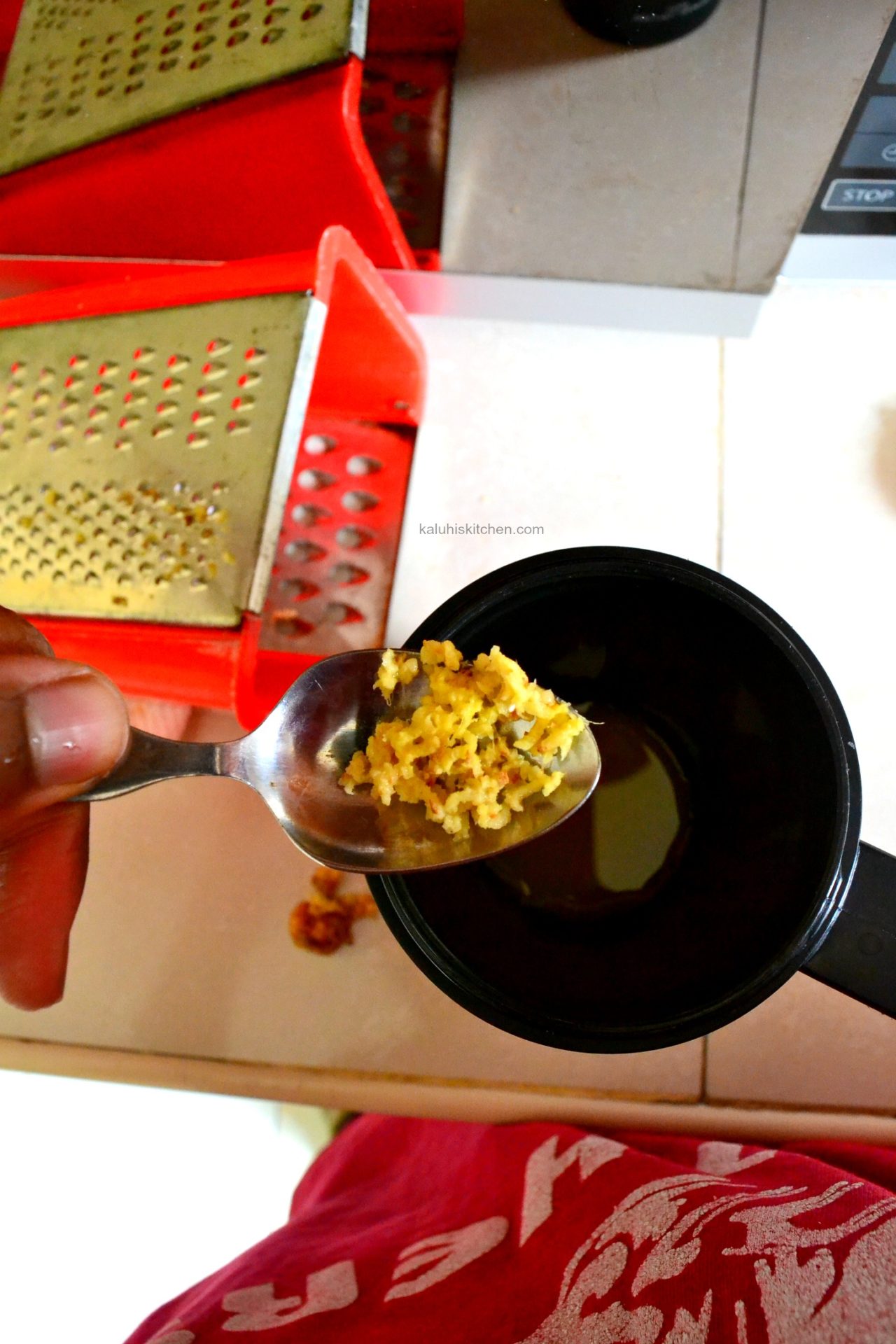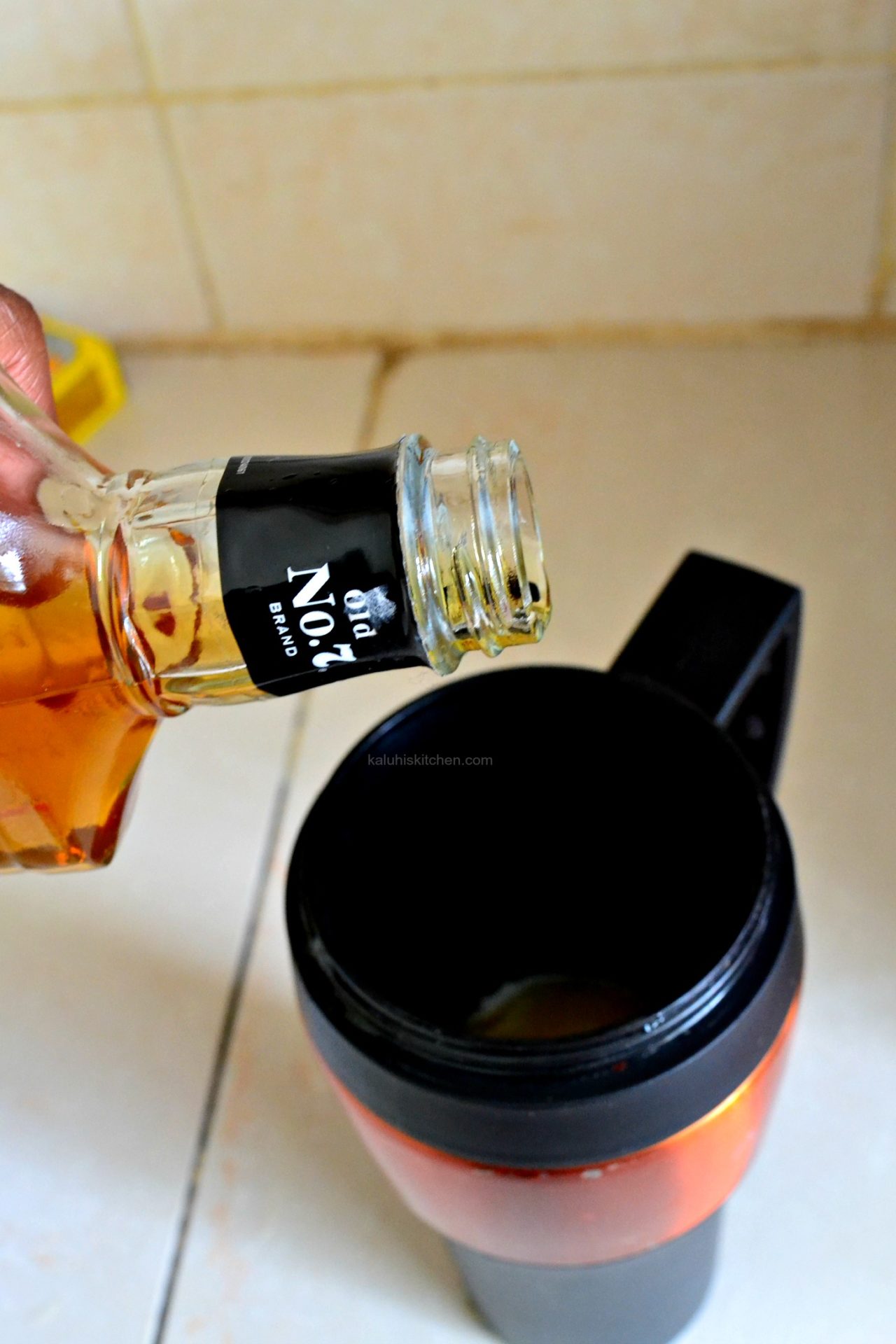 Ginger and mango are such a delicious match! In whichever dish you choose to make, these two always beautifully compliment each other. This cocktail was no exception.
Pour the blend into a glass then if you fancy, add some ice. Top up with some sparkling water. You can also top with some stoney if you cant find sparkling water.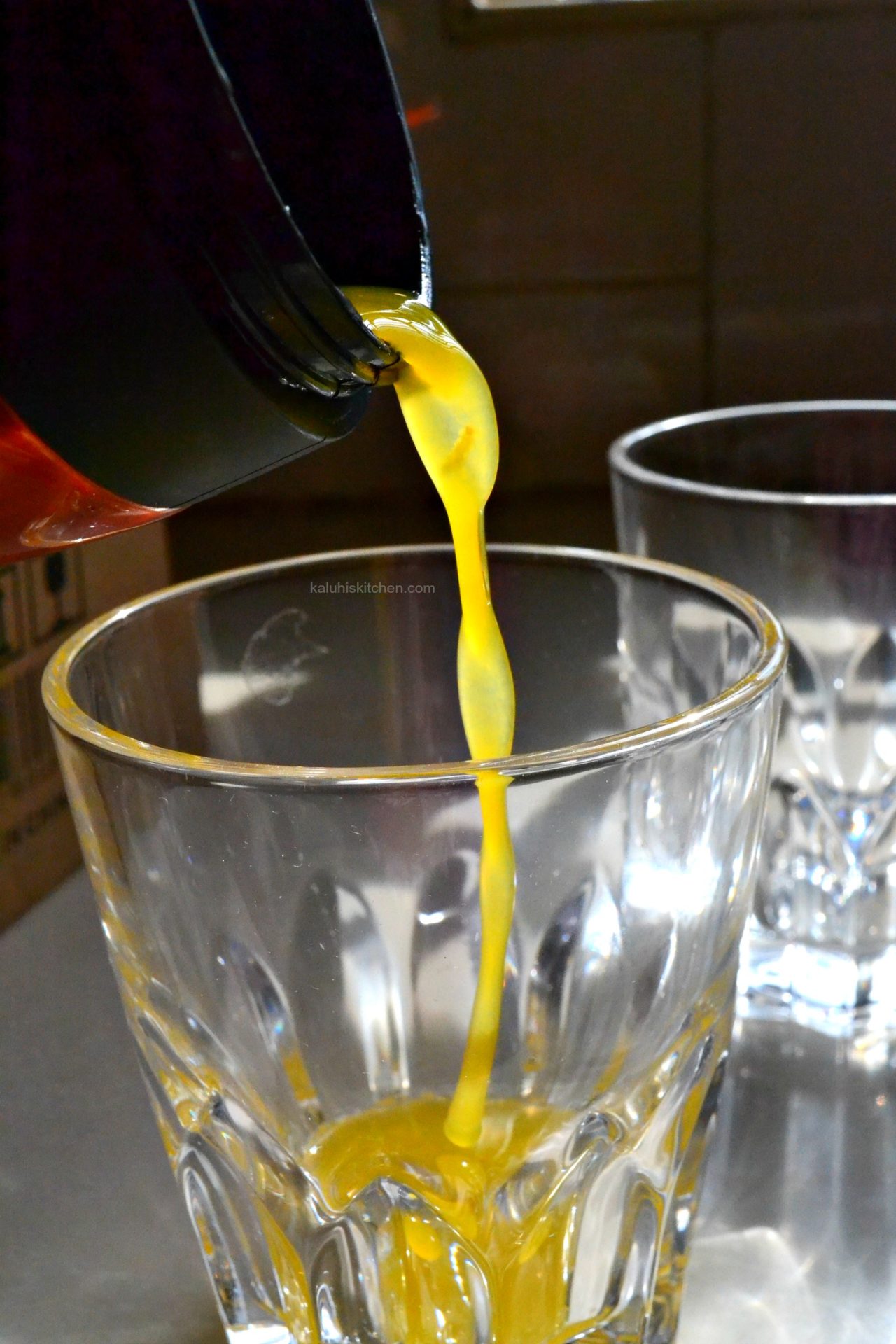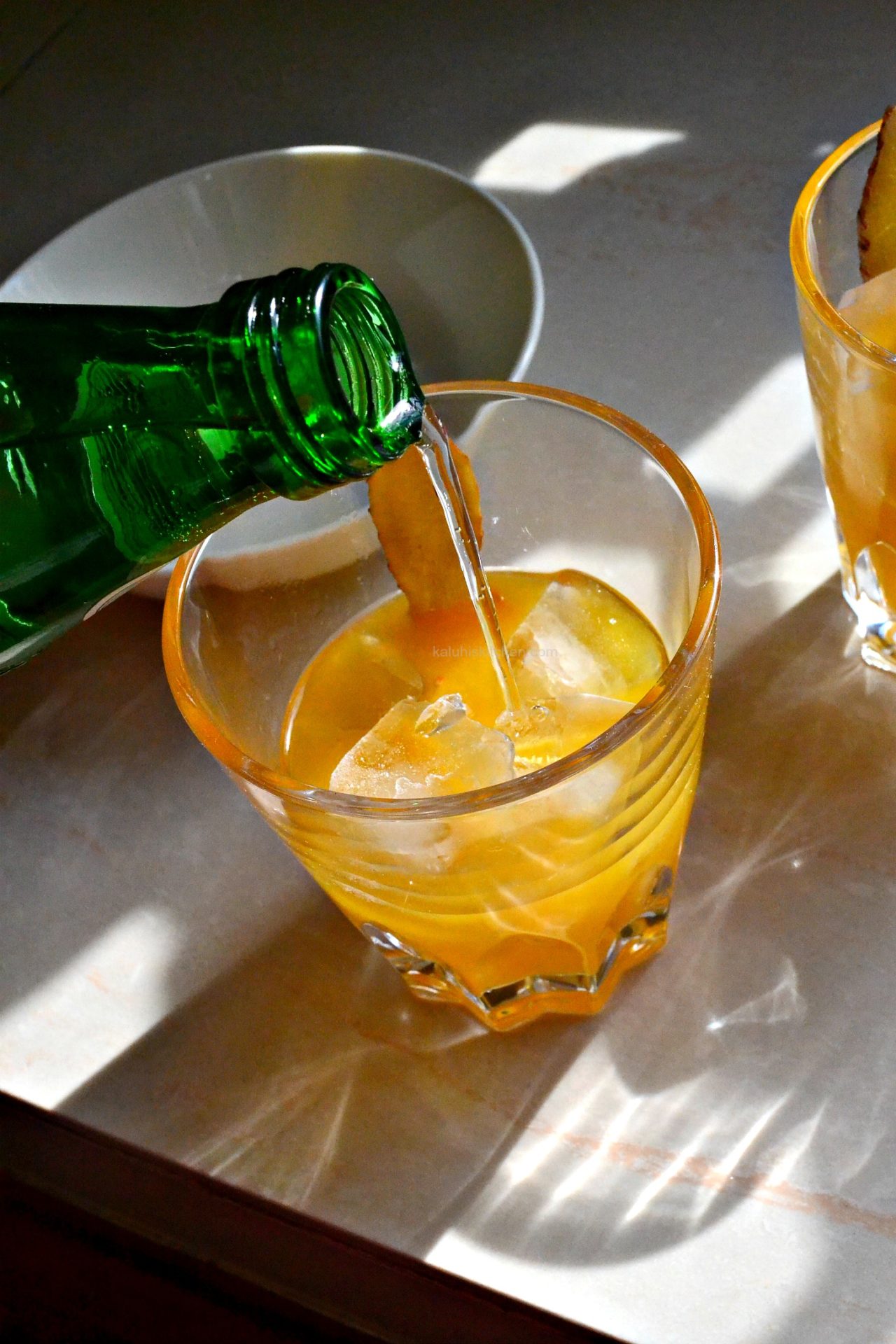 Garnish with a slice of fresh ginger, find your cocktail buddy and sip away!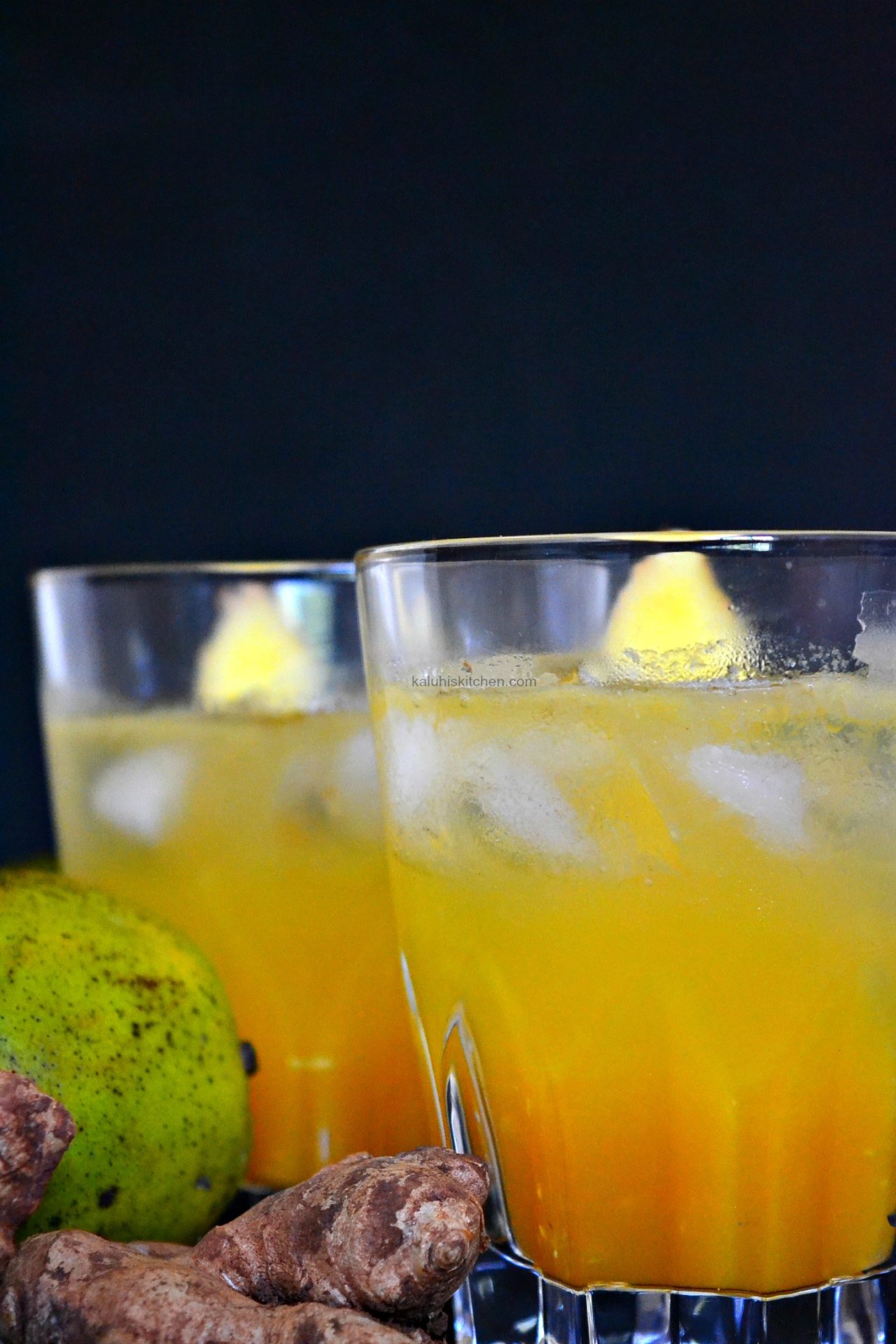 If you are reading this form a country that is currently in summer, this would be so perfect! And for us in Kenyan where it is currently not as warm, you can choose to remove the ice entirely and enjoy it at room temperature. Either way, my green mango and ginger cocktail will take you to cloud 9!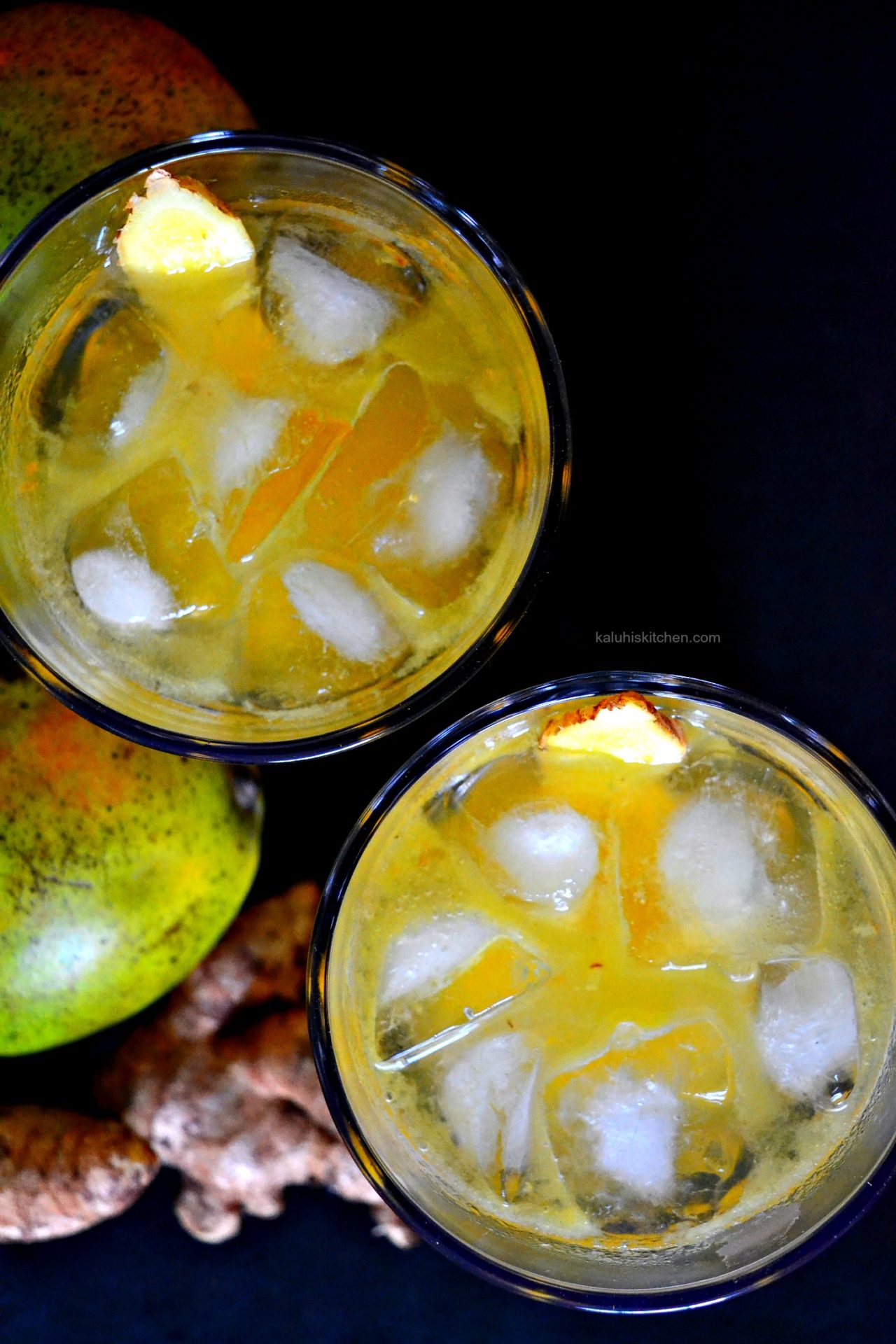 This cocktail would go really well with grilled chicken wings, mbuzi choma, meatball tikka masala, or anything you like. For me, a sweet cocktail such as this green mango and ginger cocktail woulD go so well with something spicy and savory. Must try for us all :))
Cheers!
-K
---
Get your downloadable recipe here :))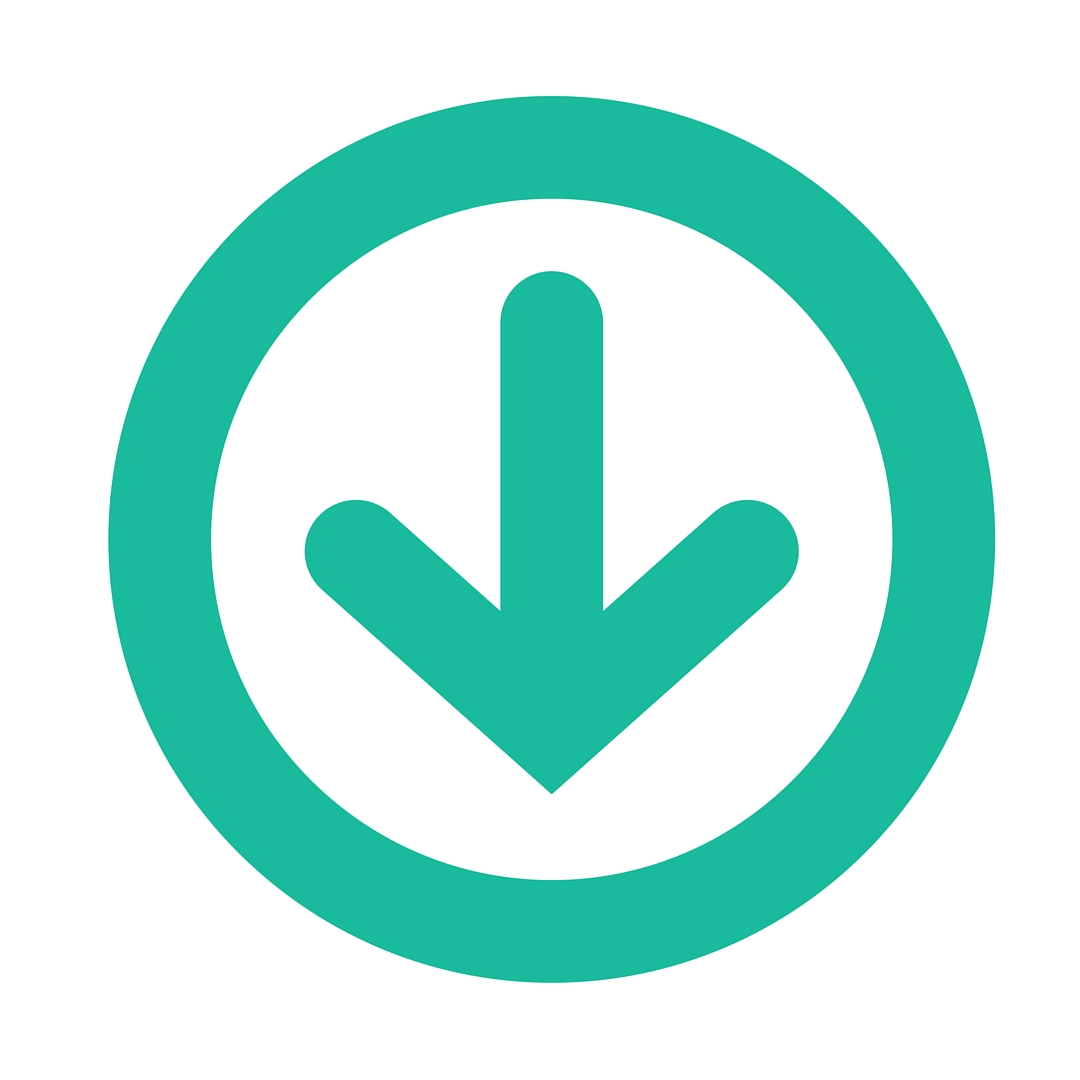 ---
All content and images are copyright protected by



Do not copy in part or whole without giving due credit.