I usually love having  french-style pancakes, crepes, for breakfast because they are light and my sisters and I finally landed on the perfect ingredient combination. The most common pancakes however, are the thicker, American-style pancakes. I can count the number of times I have had these style of pancakes. In the past, I have never really been a fan of them because I personally found them a little bit heavy. To fix what I did not like, I experimented with some ingredients and I have finally landed on the perfect pancake recipe.
One of my friends has been asking for a pancake recipe on Instagram literally since the day I opened my account   😀 and this is one recipe I am proud to share because I know just how good it is. My sisters loved it, and I know you will too 🙂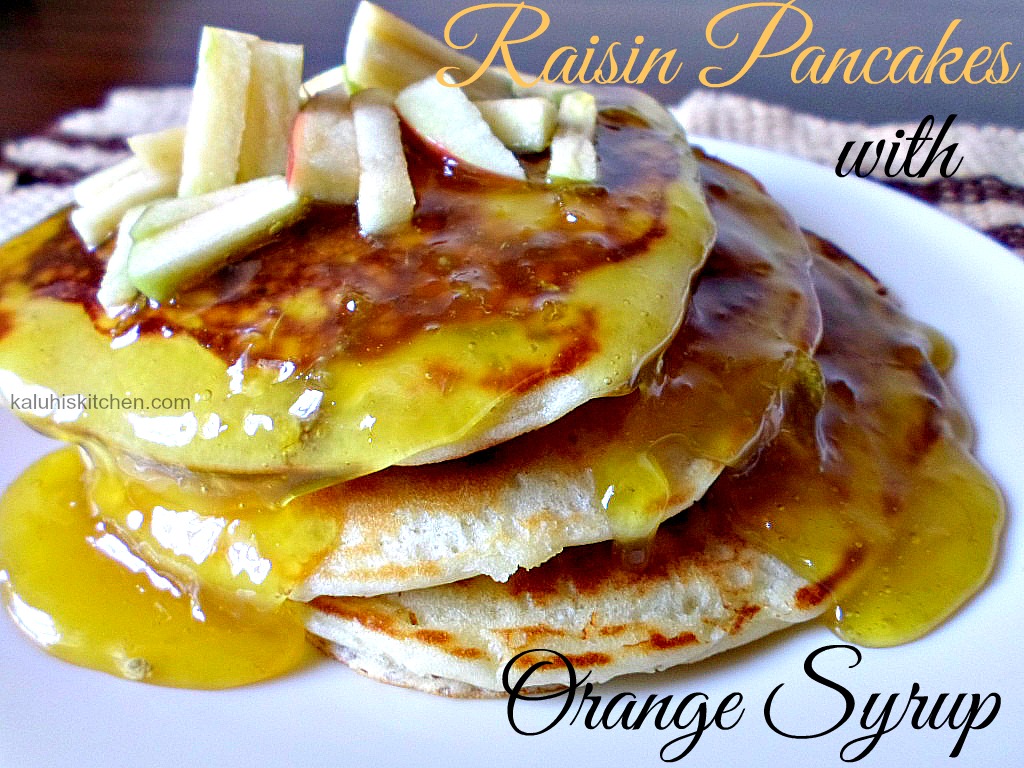 Ingredients
For the pancakes
1 cup or flour
3/4 cup of mala (or buttermilk)
1/2 a teaspoon of baking powder
1/2 a teaspoon of baking soda
A hand full of raisins
4 tablespoons of sugar
1 tablespoon of margarine/butter
1 egg
1 teaspoon of orange zest
Method
Beat the egg and the mala for about 4 minutes or until it becomes frothy and becomes pale yellow.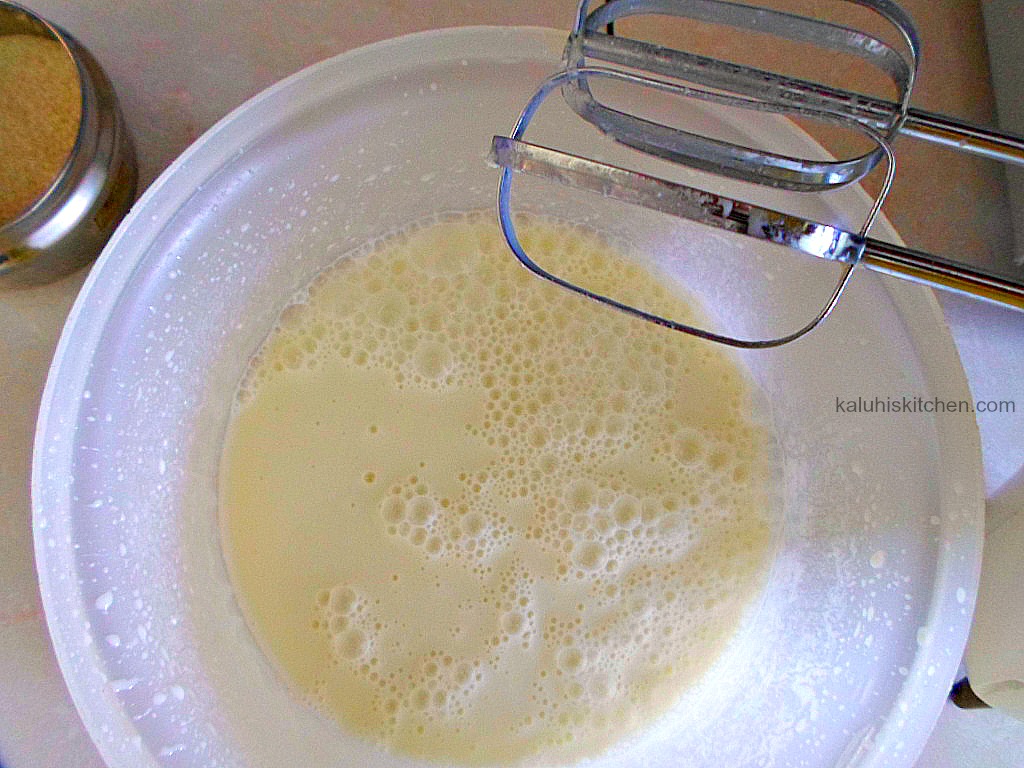 Then in a separate bowl, mix all the dry ingredients (flour, baking soda, baking powder, sugar) then add this to the egg-mala mix .
Add, the margarine, orange zest and mix all these just until they are all blended. Do not over mix, or try to smooth out the lumps. Make sure your batter is thick enough so that the pancakes are nice, full and fluffy.
After that, add your raisins and mix them in with your spoon then you can begin cooking.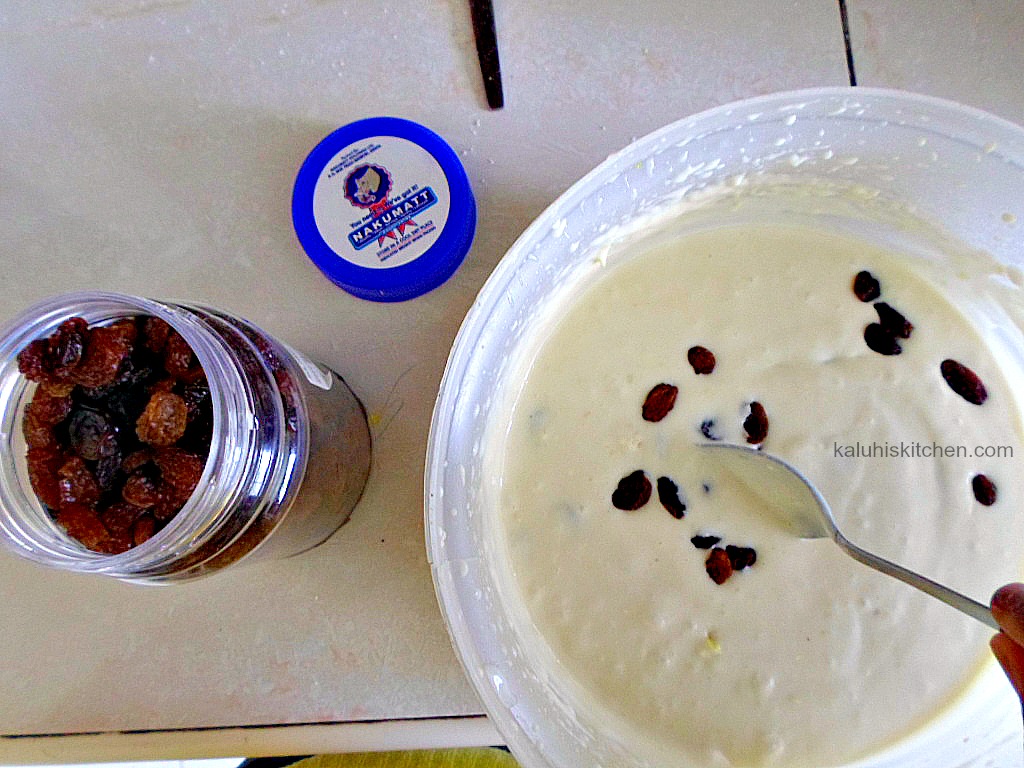 Lightly grease your frying pan, and laddle your batter on it once it is hot enough. Allow at least 2 minutes on each side, with your pan on medium high, this allows the inside to cook and the outside to have an appetizing golden brown color, then once they are done, serve.
For the orange syrup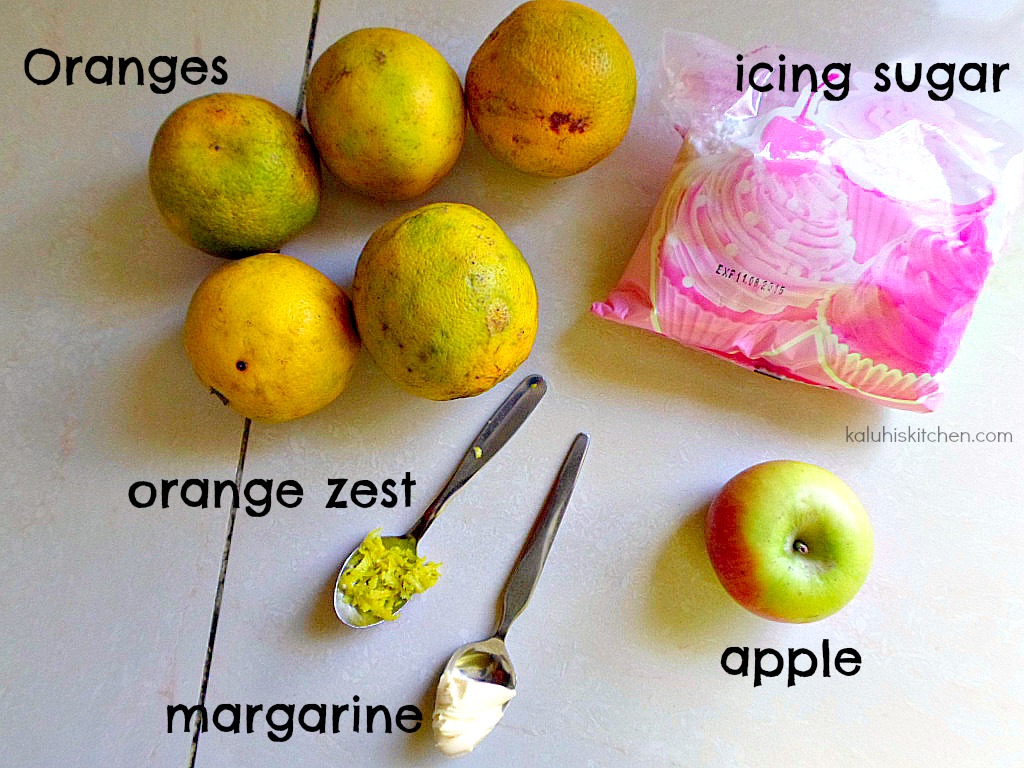 4 oranges
3 heaped tablespoons of icing sugar (granulated sugar)
1 teaspoon of orange zest
1/2 a teaspoon of margarine
Method
Squeeze your oranges and put the freshly squeezed juice in a sufuria together with your granulated sugar and orange zest in a shallow pan on medium heat.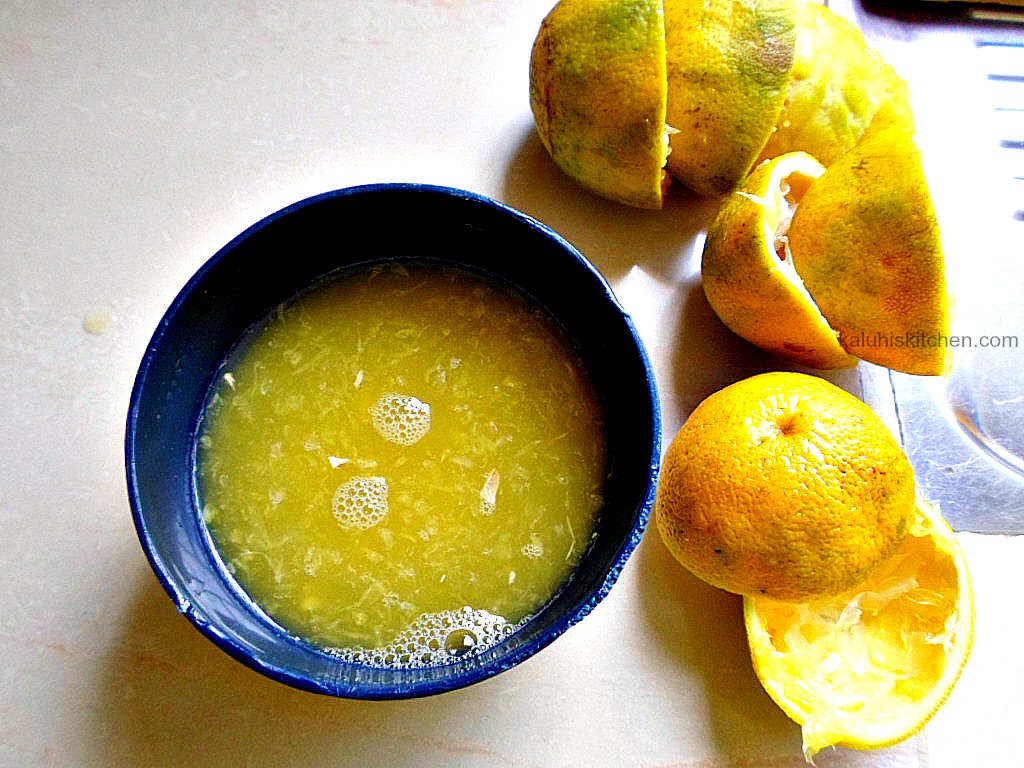 Let this simmer for about 10-15 minutes. It will thicken and when it has the same consistency as honey, it is done.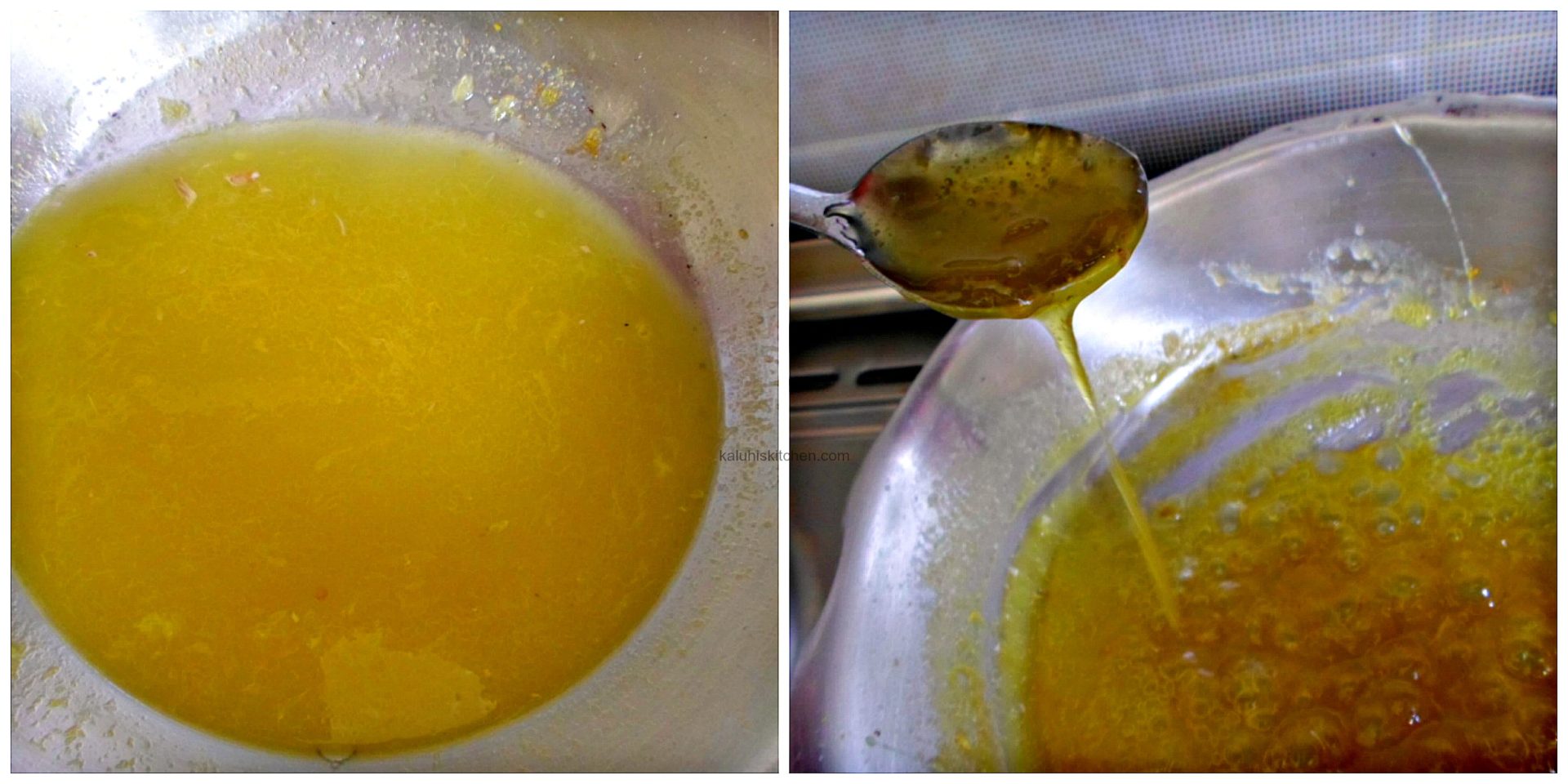 As you wait for your syrup to be done, slice your apple, which we will use as a garnish.
For your garnish, you can use bananas, strawberries, pineapples, etc. And for the syrup, you can use passion fruit juice (yum), limes, pomegranate etc. I used what I had at hand, and it was magical ! <3
Pile your pancakes on top of each other, pour your syrup on top of them and garnish with your thinly sliced apple. Simply delicious!!!
Serve warm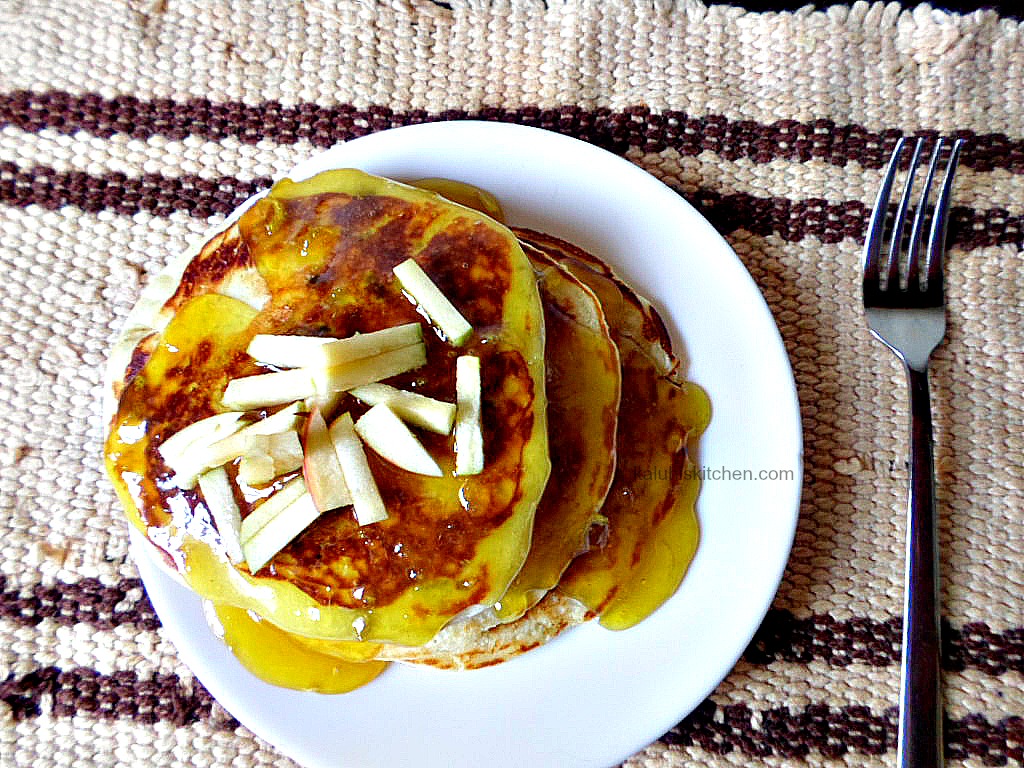 Take a moment, scroll slowly, and really imagine how great this would actually taste.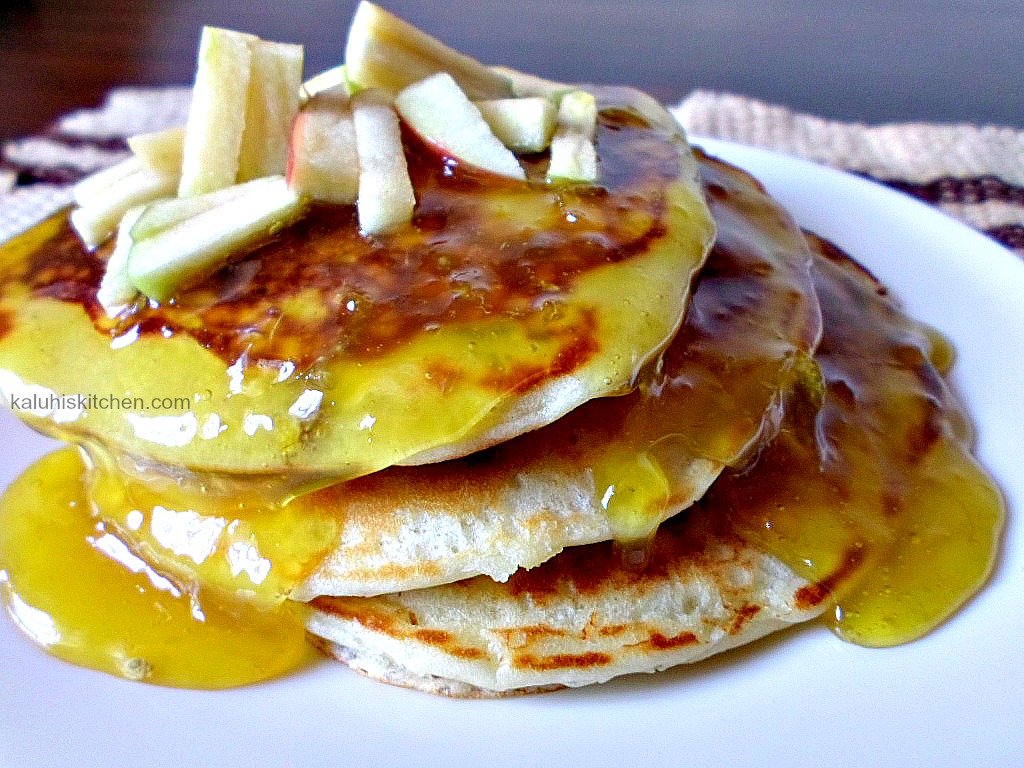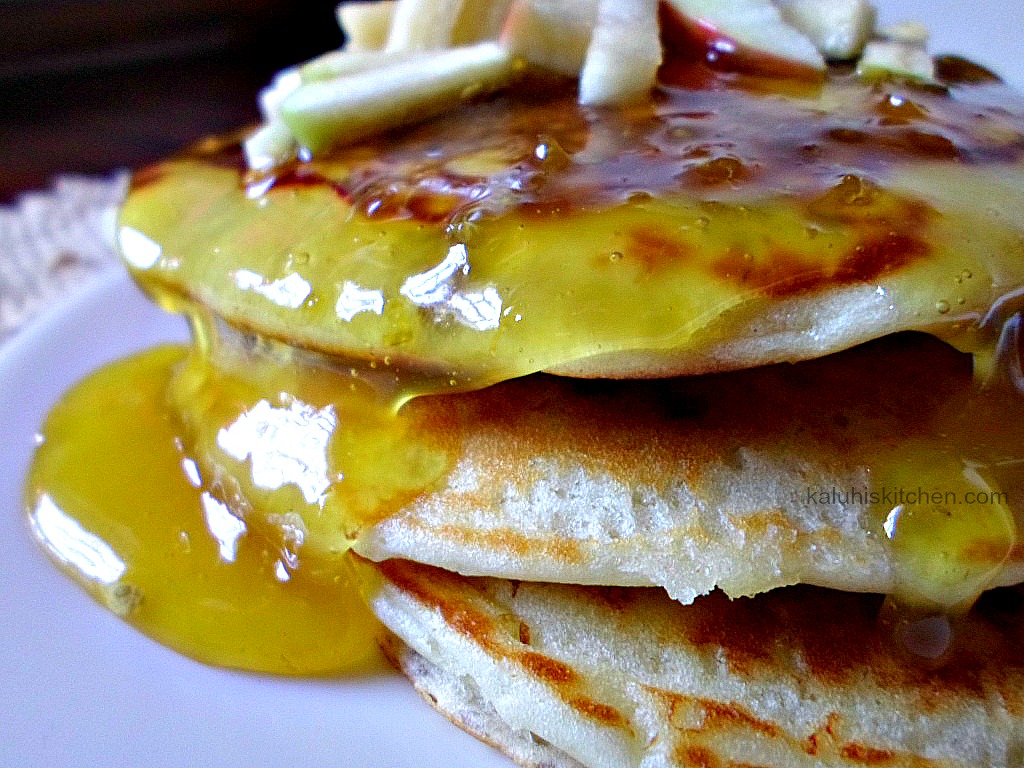 Fluffy, light, moist pancakes with raisins together with orange syrup made from freshly squeezed oranges make for an unforgettable breakfast!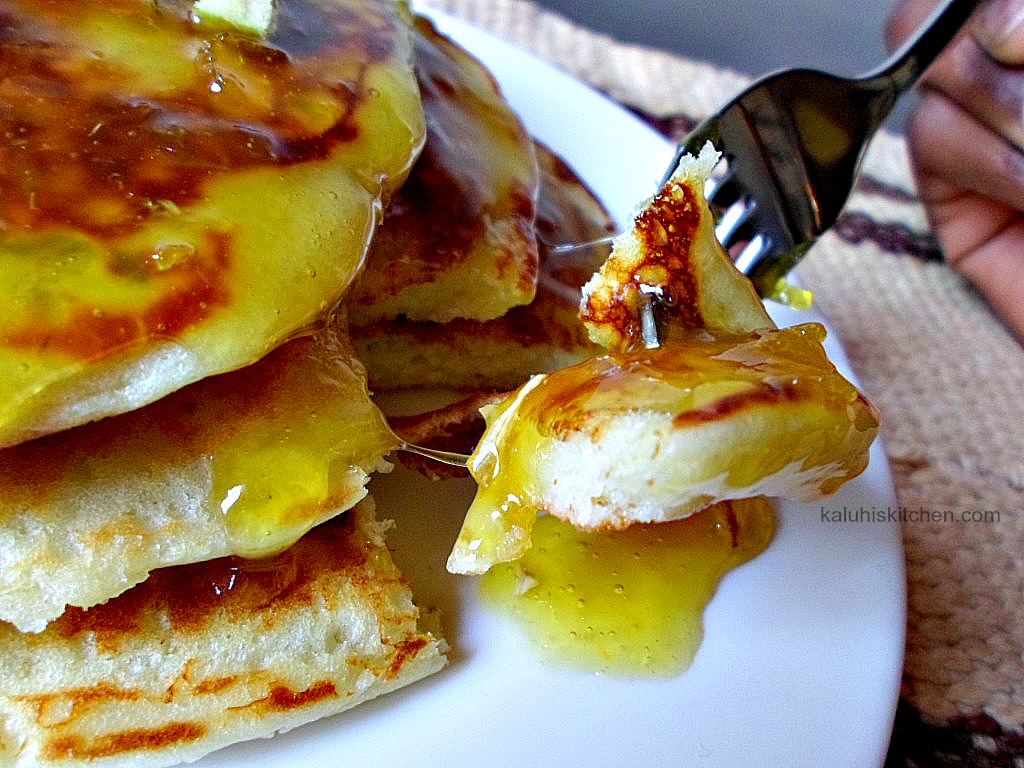 Try this and tell me what  you think.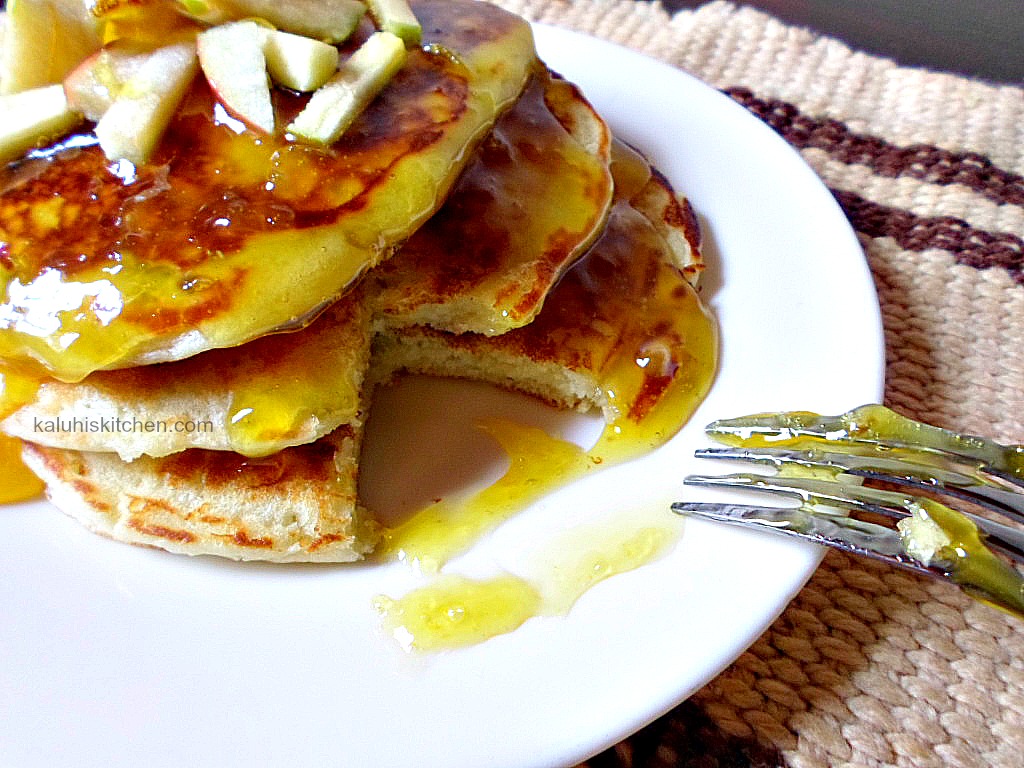 Sending love your way,
Kaluhi.
---
Download the recipe here 🙂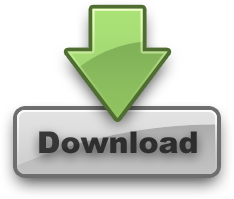 ---
All content and images are copyright protected by



Do not copy in part or whole without giving due credit.