In our house, it is very uncommon for us to have a meal without vegetable serving. Regardless of which vegetable it is, there has to be something served together with our protein and carbohydrates. Sometimes, we play around with various vegetables and in the process come up with new vegetable side dishes in the process.
Carrots are usually part of many dishes, but rarely are they the star of the dish. Today I let my amazing carrots be the star of the dish as I made this Indian inspired Carrot Kari . This one goes really well with ugali, but I felt it went best with rice dishes. Here is this unique,easy to make and delicious Carrot Kari.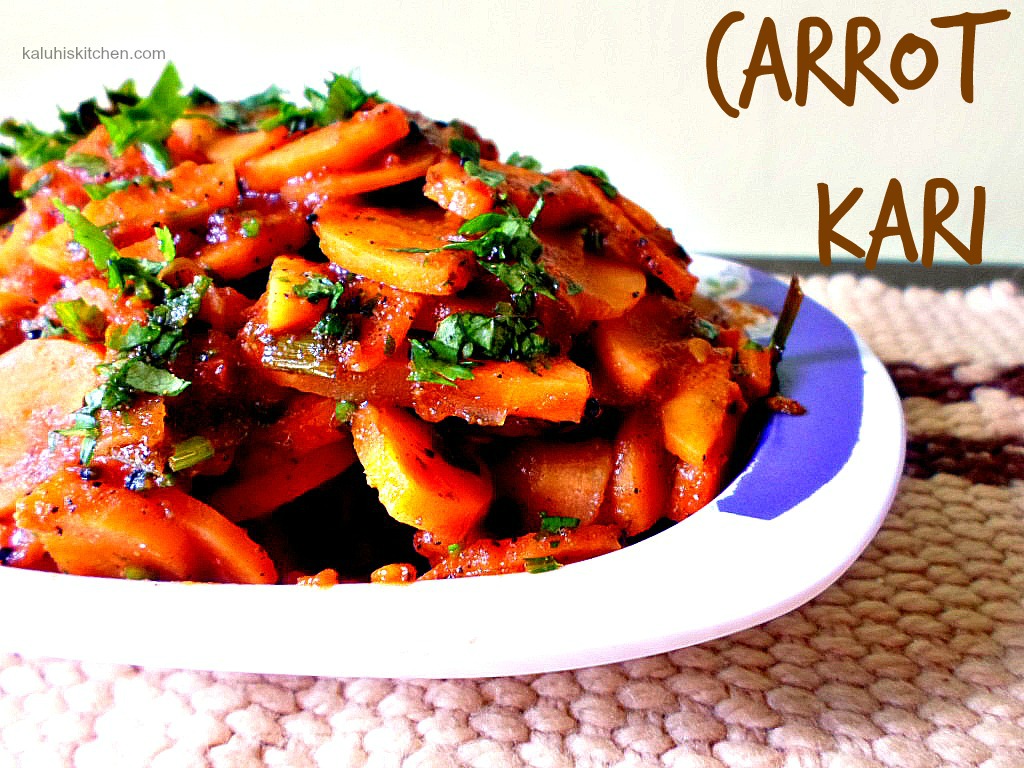 Ingredients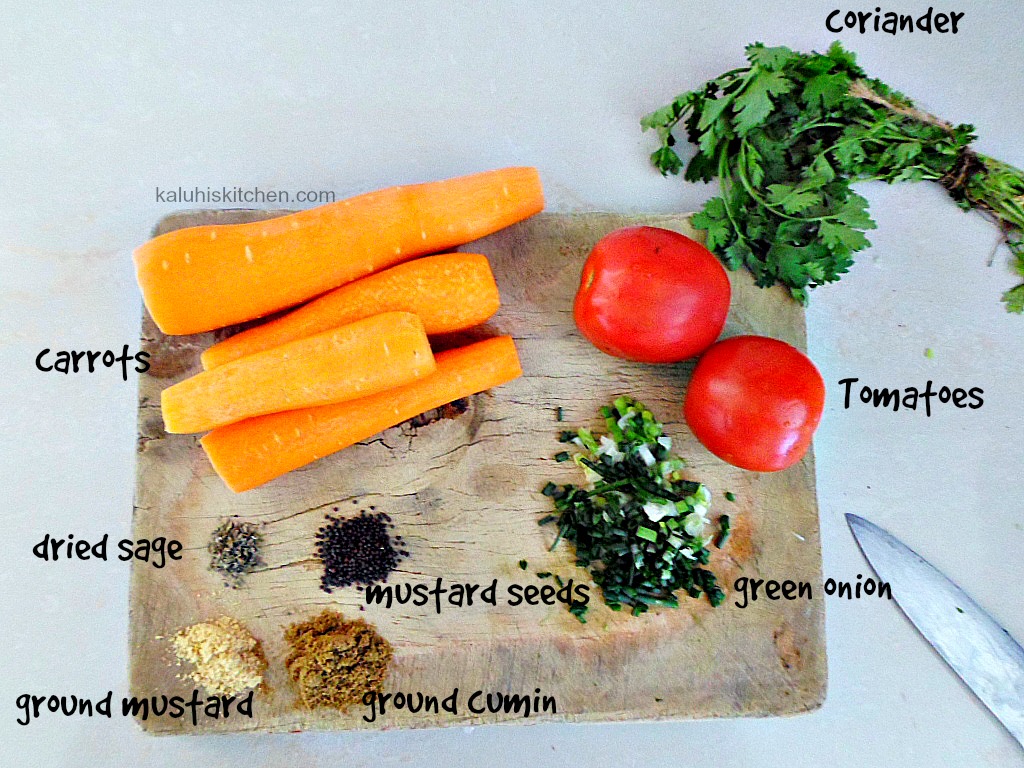 4 large carrots
½ a teaspoon of black pepper
½ a teaspoon of ground mustard
1 teaspoon of whole mustard seeds
¼ teaspoon of dries sage
Finely chopped green onion
2 grated tomatoes
2 tablespoons of tomato paste
Finely chopped coriander
Method
Toast your mustard seeds together with your dried sage for about a minute. If your quantities are more than mine, toast them until you hear a crackling sound. Be careful not to burn them because this will make everything bitter.
After that, put some vegetable oil and add your green onion, and all the spices and some salt according to your preference. Saute this until the onions are soft.
Add your grated tomatoes and the tomato paste and let this stay on the heat for about 2 minutes.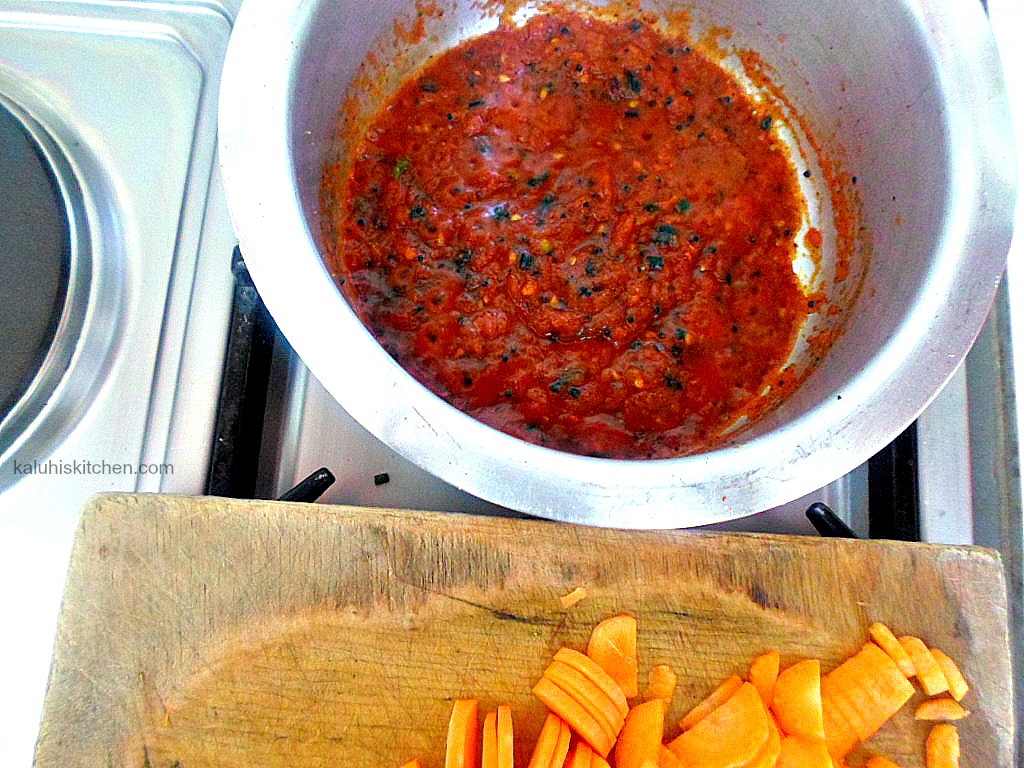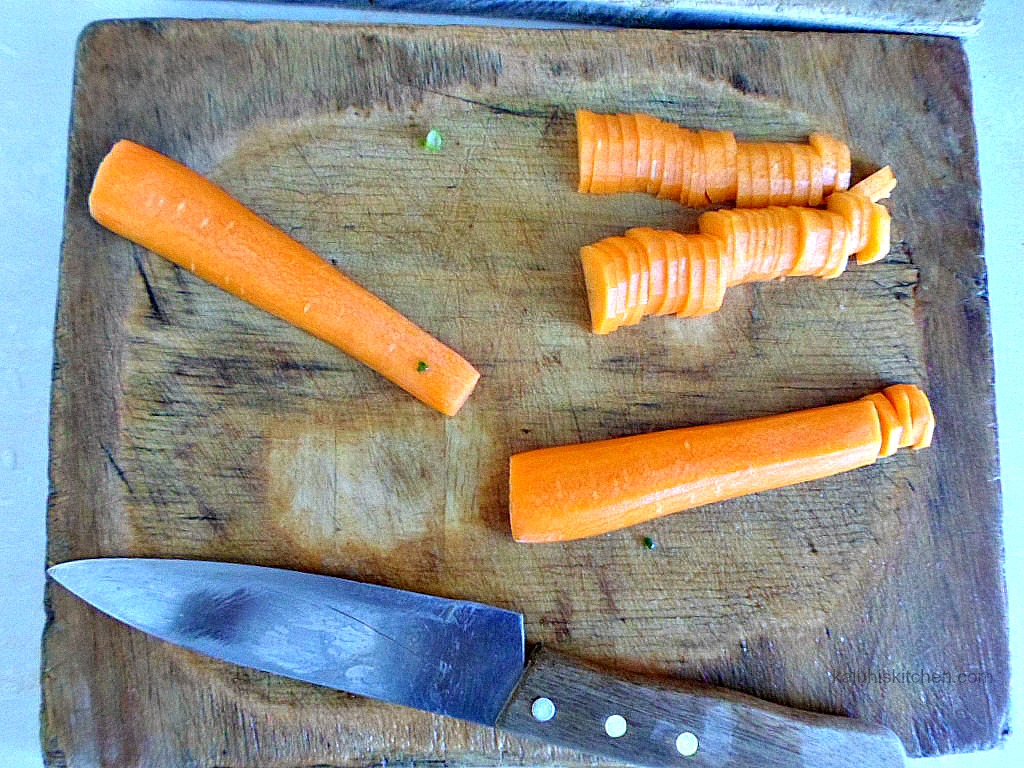 Then, add your sliced carrots, and cover with your lid, after about 7 minutes they should be done. If you prefer soft carrots, then cook them longer. I like mine with a bit of a crunch.
Forgive me for the poor photo below,  I just could not control all the steam from the sufuria messing with my lens.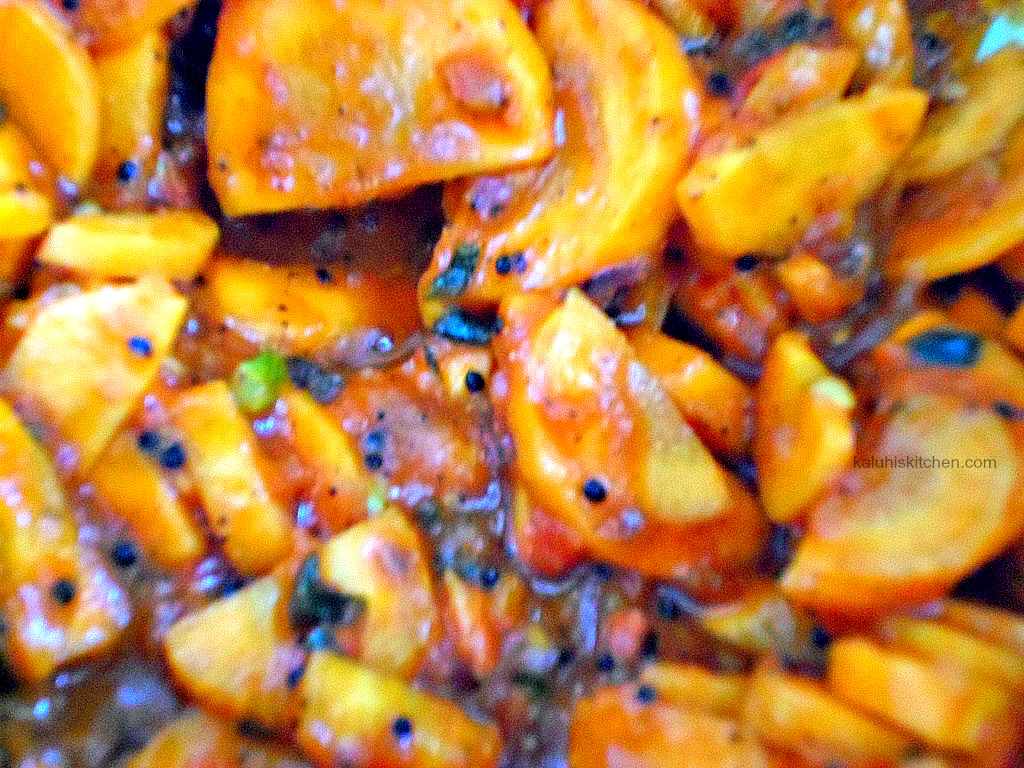 Finely chop your coriander (or parsely) and mix them in just when you are about to serve. For this dish, it is important to finely chop your herbs so that they blend well and look nice. After all, we eat with our eyes first.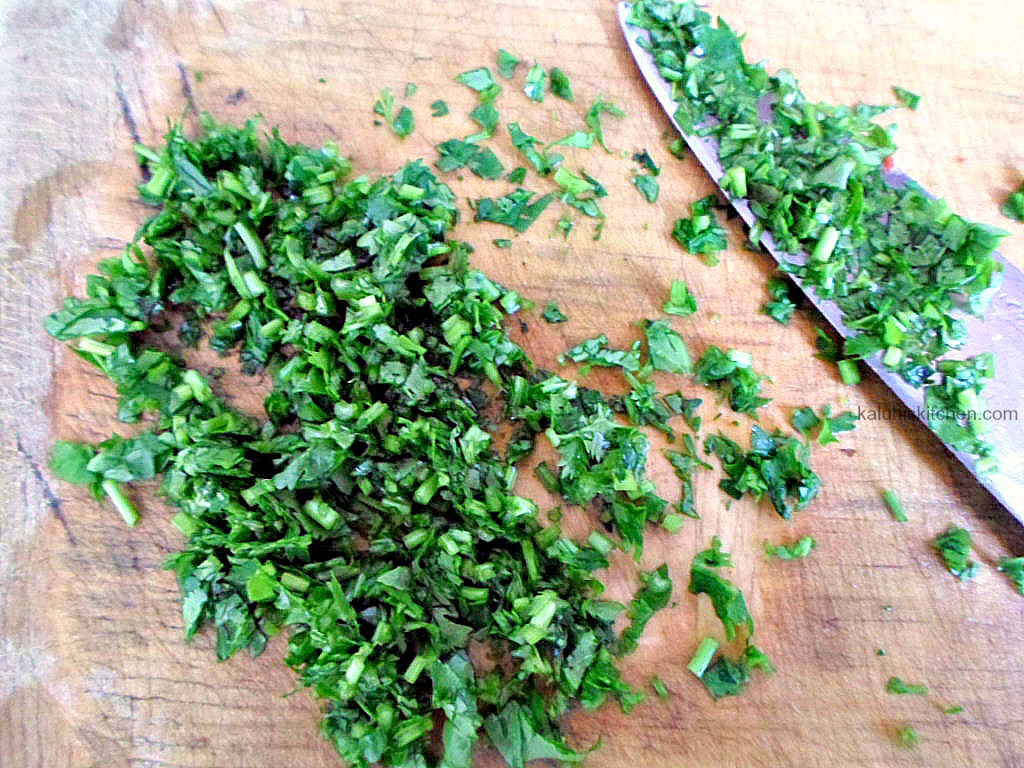 Serve hot.
Delightfully tasty and very healthy. Looks great and tastes even better.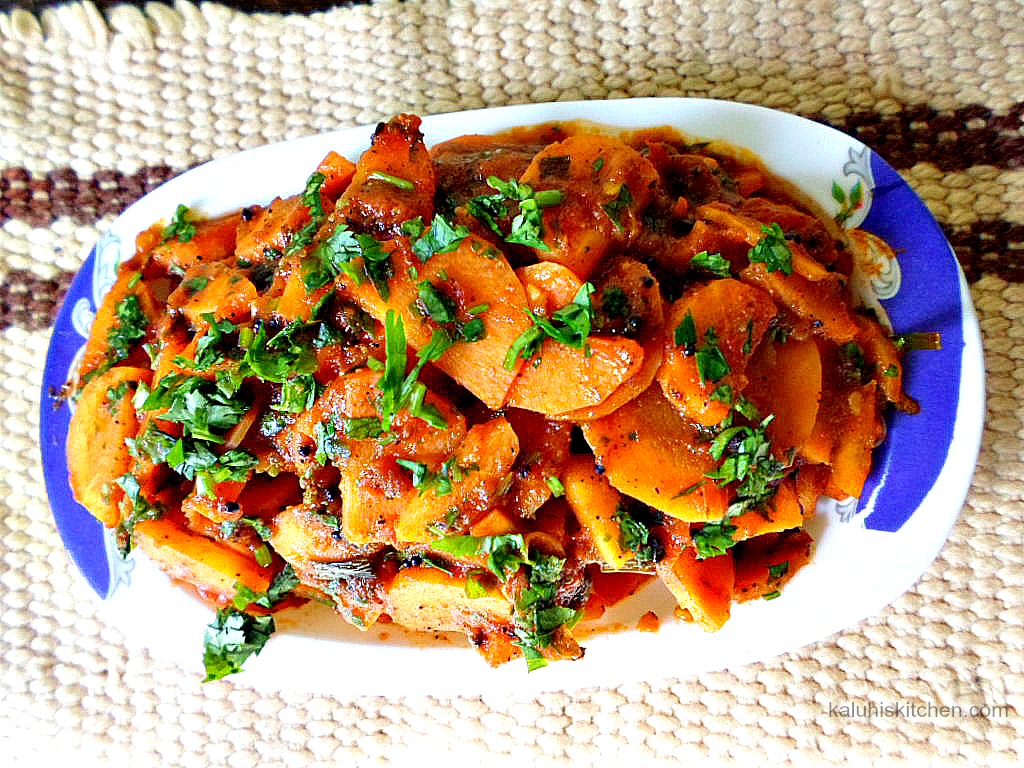 You can have this as a side dish or you can also have them on their own as a side dish or an appetizer.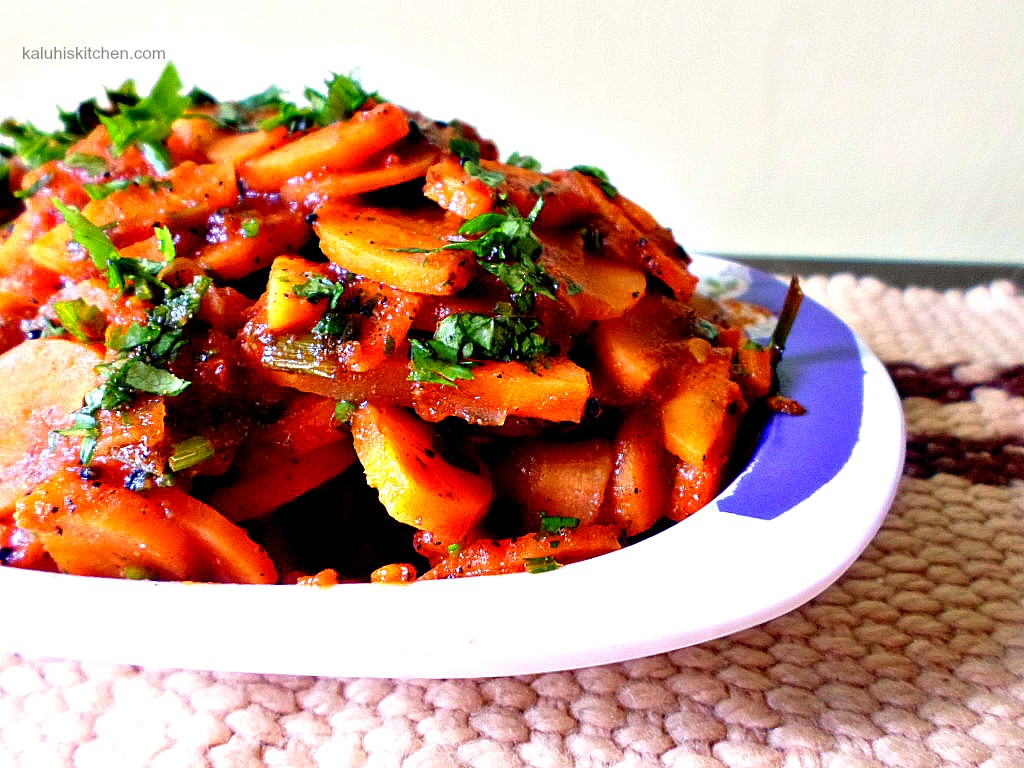 Try this carrot kari with chilli and/or garlic, or even better, your own twist and tell me how it tastes then 🙂
---
Download the recipe here 🙂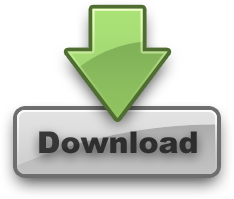 ---
All content and images are copyright protected by



Do not copy in part or whole without giving due credit.