I always love to indulge in a snack to keep my energy up, especially when I have tons to do, but little time to sit down and have a full meal or when I know I will be stuck in the hellish Nairobi traffic for some hours. Among the many things I like to have, I particularly enjoy having a samosa ( or many samosas :D) in the as I wait for a matatu or bus. They are one of the most delicious Kenyan treats in my opinion.
I decided to have one of my favorite snacks as today's blog post because this blog would never be complete without it. The recipe is very easy to follow, and I am sure you will want to try this too. 🙂
Hope you enjoy the read 🙂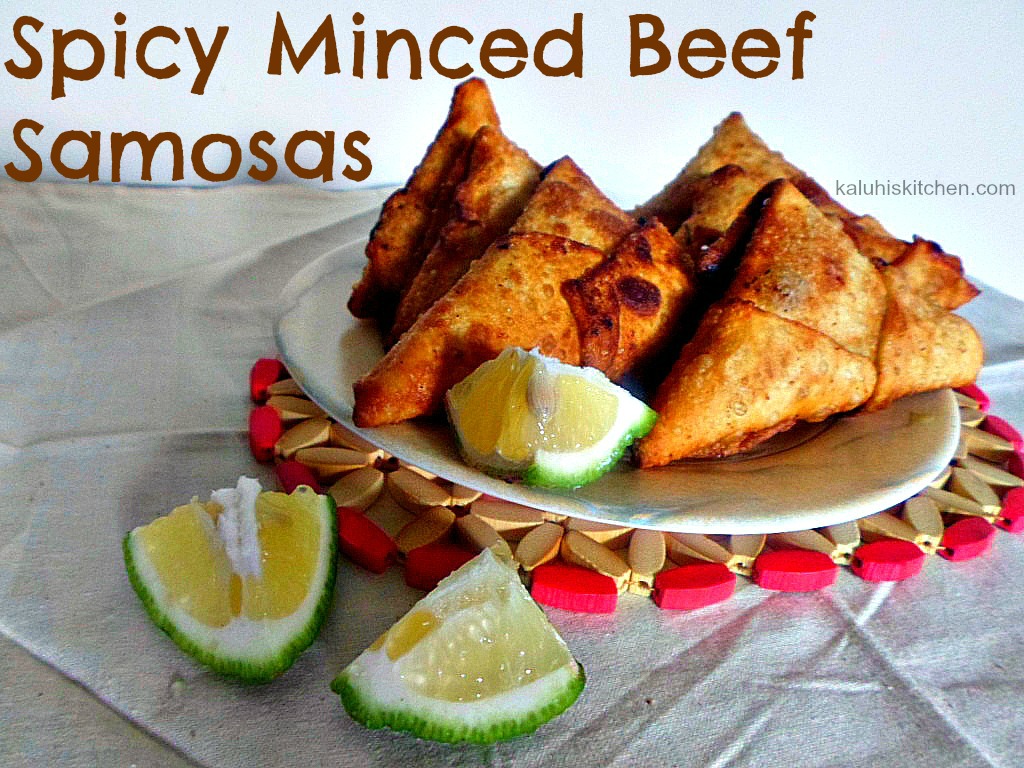 Ingredients:
500g of minced beef
1 bunch of fresh coriander
1 bunch of spring onion
7 cloves of garlic
1 red onion finely diced
1 tablespoon of black pepper
1 tablespoon of ground cumin
1 teaspoon of tumeric powder
1 teaspoon of garam powder
1/2 a teaspoon of dried sage
Salt to taste
For the pastry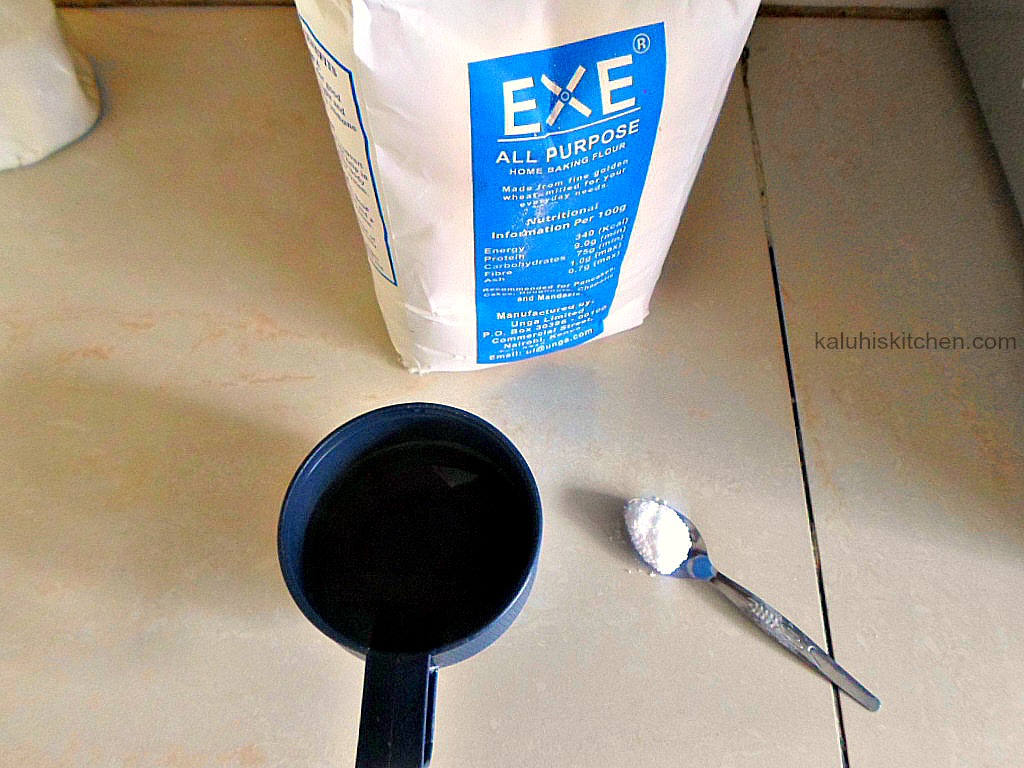 1/2 a cup of hot water
All purpose flour
salt
Method
Put some oil in a frying pan and once it is hot enough, add your minced beef and dry fry it. When it is almost done, add your spices, and salt then mix.
This should be followed by the garlic, coriander, red and spring onion. Saute this for about 2 minutes then take away from the heat so that you allow them to cool. Do not let your coriander and spring onions wilt too much.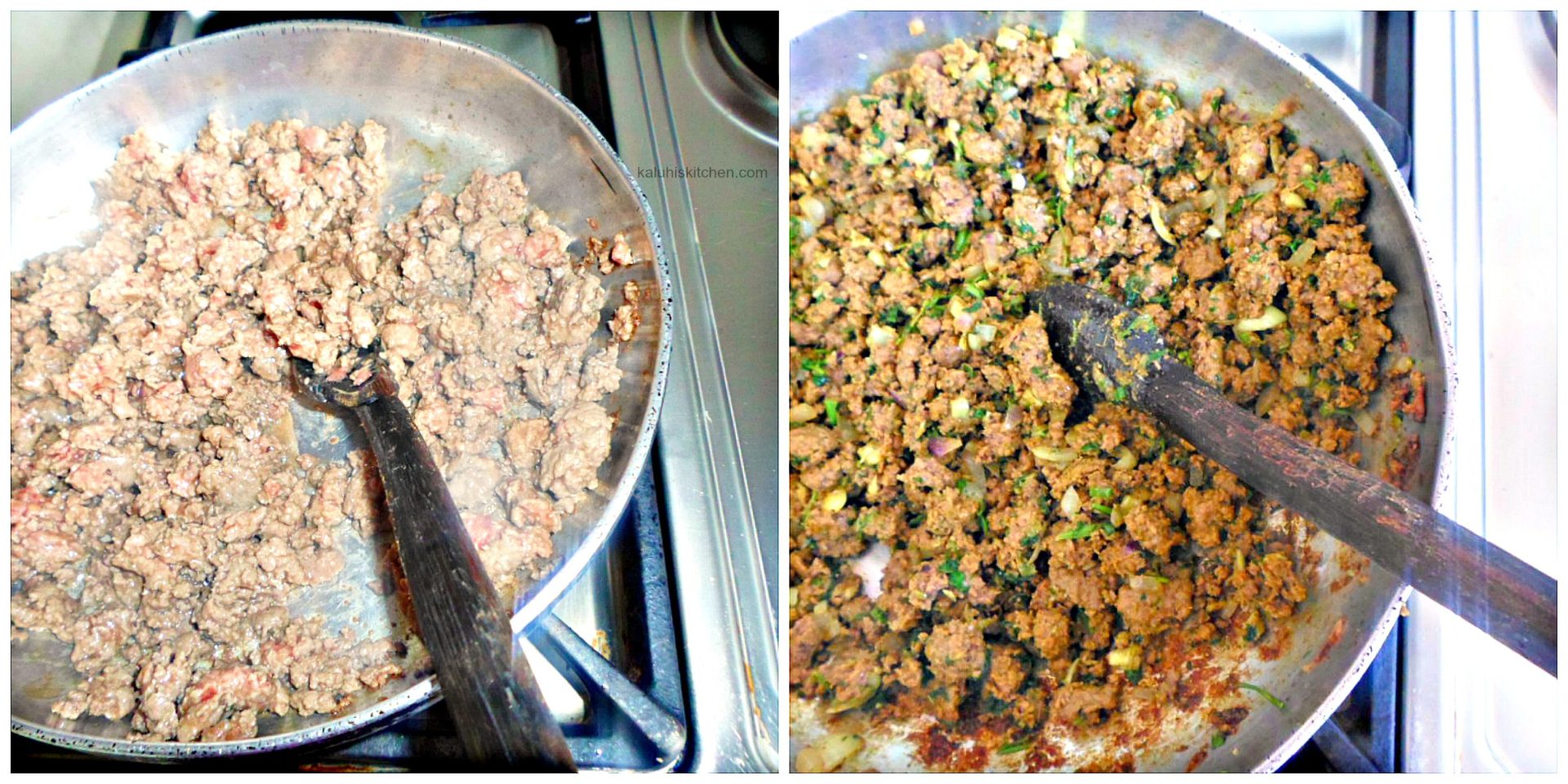 As this is cooling, begin working on your dough.
Kneed this the same way you knead chapati dough. Roll it out, and cut it into trapezium strips. Fold the two corners toward the center so that it looks like the second picture.
Flip it over and then the pocket that forms is where you stuff your meat. Fold the flaps so that they cover the pocket. To seal the samosa, mix some flour with water and apply it on the seams. This will act as your "glue". For clearer instructions, I highly recommend that you read this post, which I too used as a guide.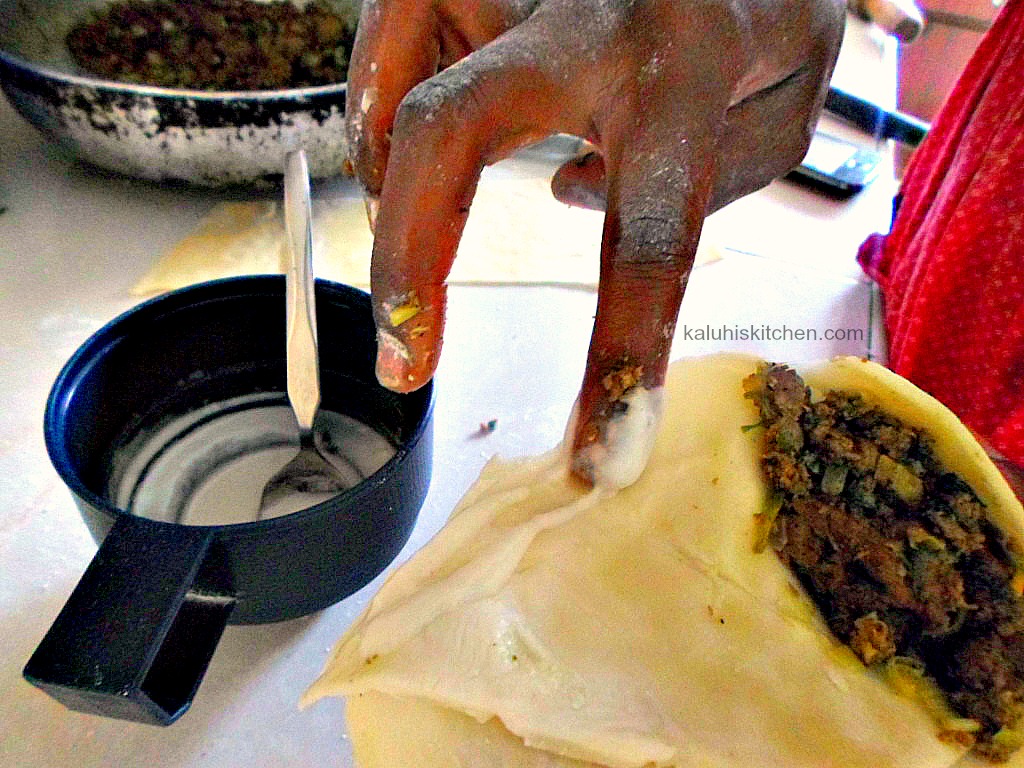 Once you are done, heat some vegetable oil and fry your samosas, about 1 minute on each side. But you know they are done when they are golden brown. Allow them to drain then serve.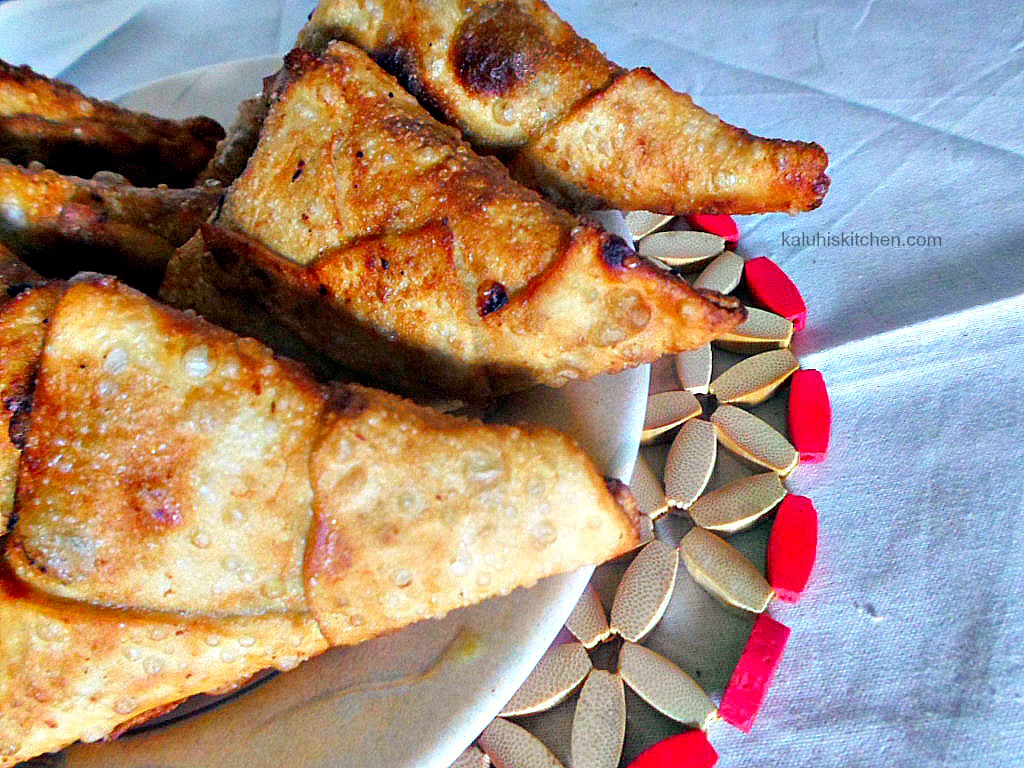 Out of all the people I know, I honestly know none who does not love samosas.
Spicy, juicy minced beef filling that goes really well with the light crispy outer samosa pocket. I can guarantee that this is your next addiction.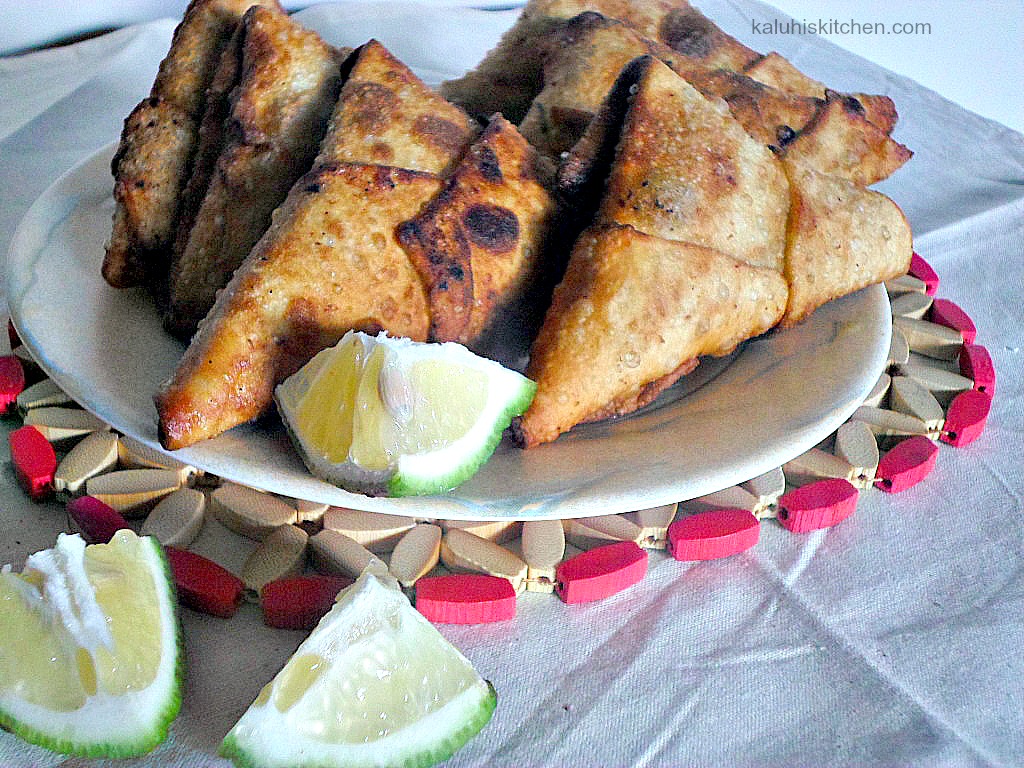 Till next time :),
– K.
---
Download the recipe here.. 🙂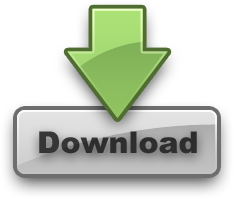 ---
All content and images are copyright protected by



Do not copy in part or whole without giving due credit.