Some months ago, Nigerian food blogger Funmi of The Village Pot decided to come to Kenya to experience the food scene. She called upon food bloggers in the country to give her a taste of our country. Wangeci, food blogger at African Kaya and myself were available so we gladly took her under our wings. We decided to take her to The Carnivore, which as the name suggests, is a place that show cases how we Kenyans absolutely love our grilled meat in all its splendor. Some of the meat served included beef, crocodile, duck, lamb, pork, turkey and many others I do not remember since I was busy pigging out. My favorite was the grilled pork ribs which were paired with a fruit salsa. I just could not have enough! It is on that night that I realized with absolute clarity how well pork goes with sweet flavors. You can read about this entire experience from her blog here.
This recipe was not only created with the backdrop of that awesome night, but also inspired by my friend and fellow food blogger Wangeci. Since plums, and plenty of other sweet fruits are in season, what better time to make this juicy pork dish than now?!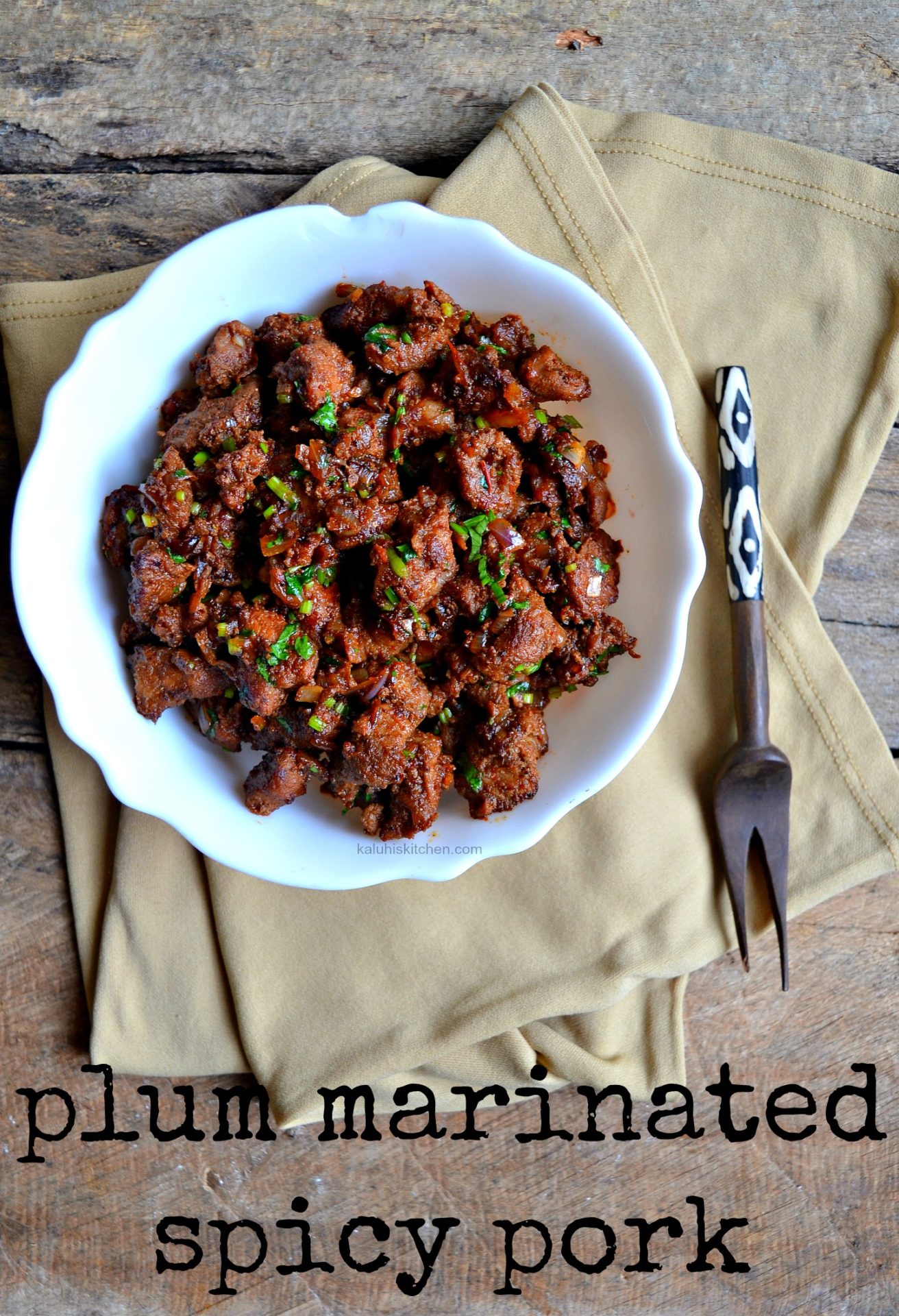 PREP TIME: 24 HOURS                                               COOK TIME:45 MIN                                               SERVES: 4
Ingredients:
For the marinade:
12 plums, seeded and blended
1/4 teaspoon of dried sage
5 cloves of garlic, minced
Other Ingredients
1/2 kg of pork
1 red onion, finely diced
3 cloves of garlic, minced
1/2 of a thumb sized ginger root, minced
1 small birds eye chilli, chopped
4 teaspoons of honey
2 tomatoes, blended
1 tablespoon of dark mushroom soy sauce
1/2 a teaspoon of black pepper
Salt to taste
Vegetable oil for frying (optional)
Coriander for garnish, finely chopped
Method
Cut up your pork into bite sized pieces and put it in a sealable container. Seed and blend your plums and pour this into the container containing the pork. Add the sage and the minced garlic cloves. Mix it all up and seal the container. Allow this to marinate overnight. Mine marinated for two days and this just amplified the flavor! The longer the marination time, the more intense the flavor. Ensure your plums are ripe and sweet. In case you do not have pork, you can substitute it with any other sweet succulent fruit. If you are not too sure which fruit to use, feel free to ask me on Instagram, Facebook or Twitter. Do not put bananas in your pork and wonder why it backfired. Just ask me, I do not bite, promise!
After the marination is done, pour all the content of the container in a pan. Do not add water or stock. Allow this to simmer down on medium low heat until it dries up.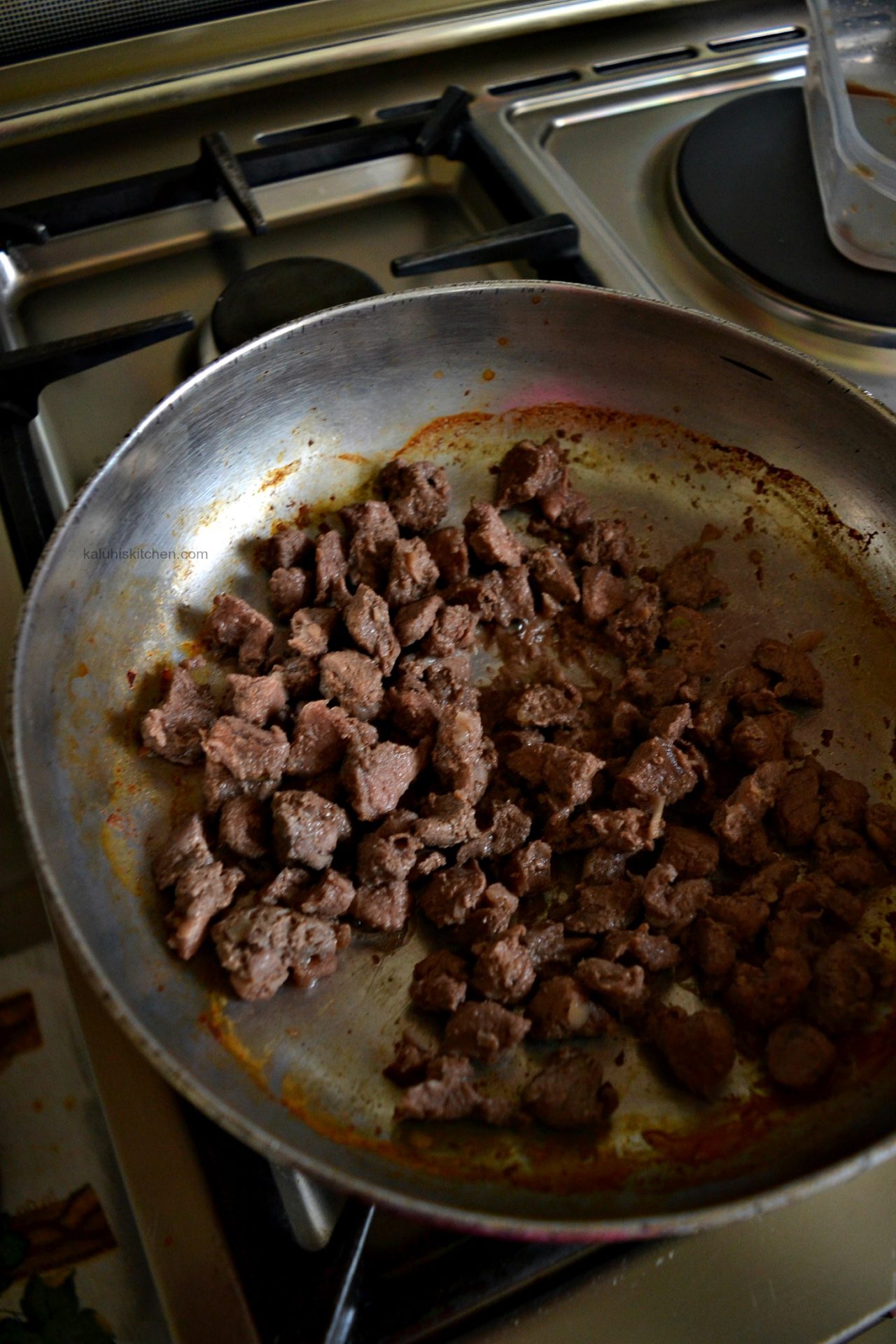 Further allow the pork to render in its own fat until it  browns and is cooked through. As that is going, mash your garlic ginger and chilli together until it forms a paste and set aside.
After your pork is cooked through, add your finely chopped onion, black pepper and the chilli-ginger-garlic paste. Mix it in and let this cook down for about 5 minutes. If you feel the oil in the pork is not enough, you can always add some more. But usually, it is more than enough.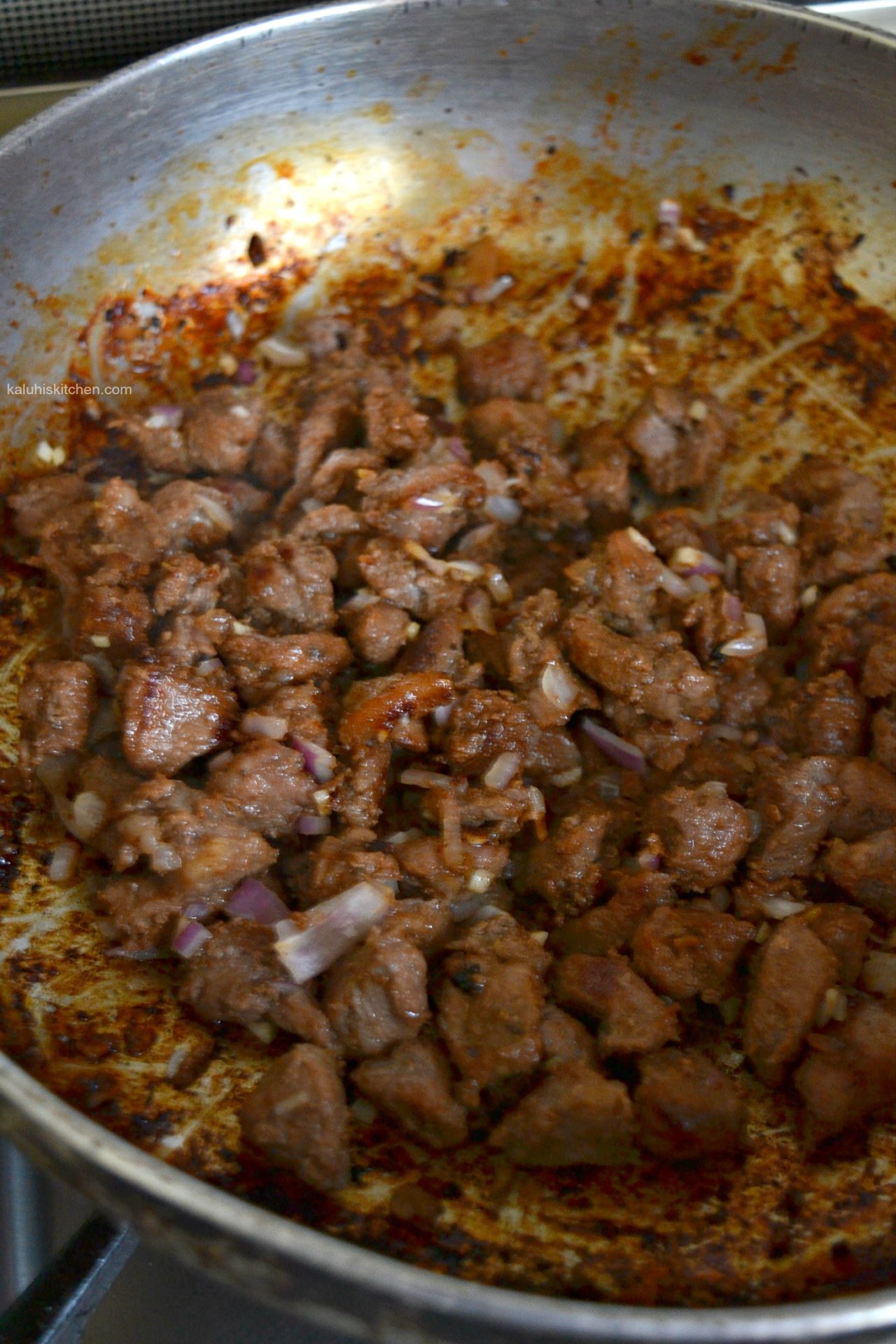 Add the grated tomatoes and soy sauce. Let this cook down for about 5-7 minutes. Add the honey and mix it in. Taste the pork to ascertain whether it had reached your preferred level of sweet-spicy. If not, you can adjust accordingly.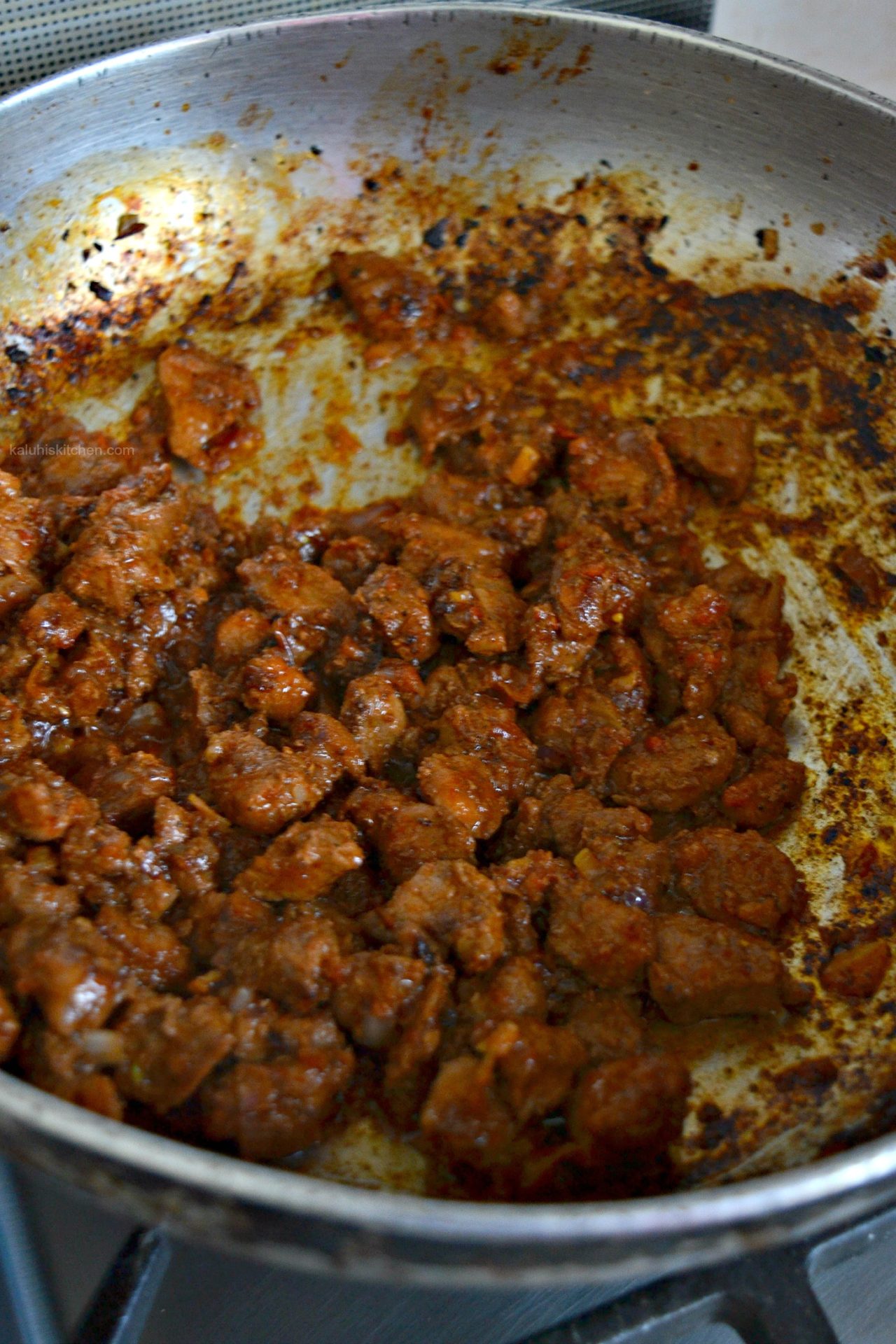 Once you are done, add your finely chopped coriander and plate.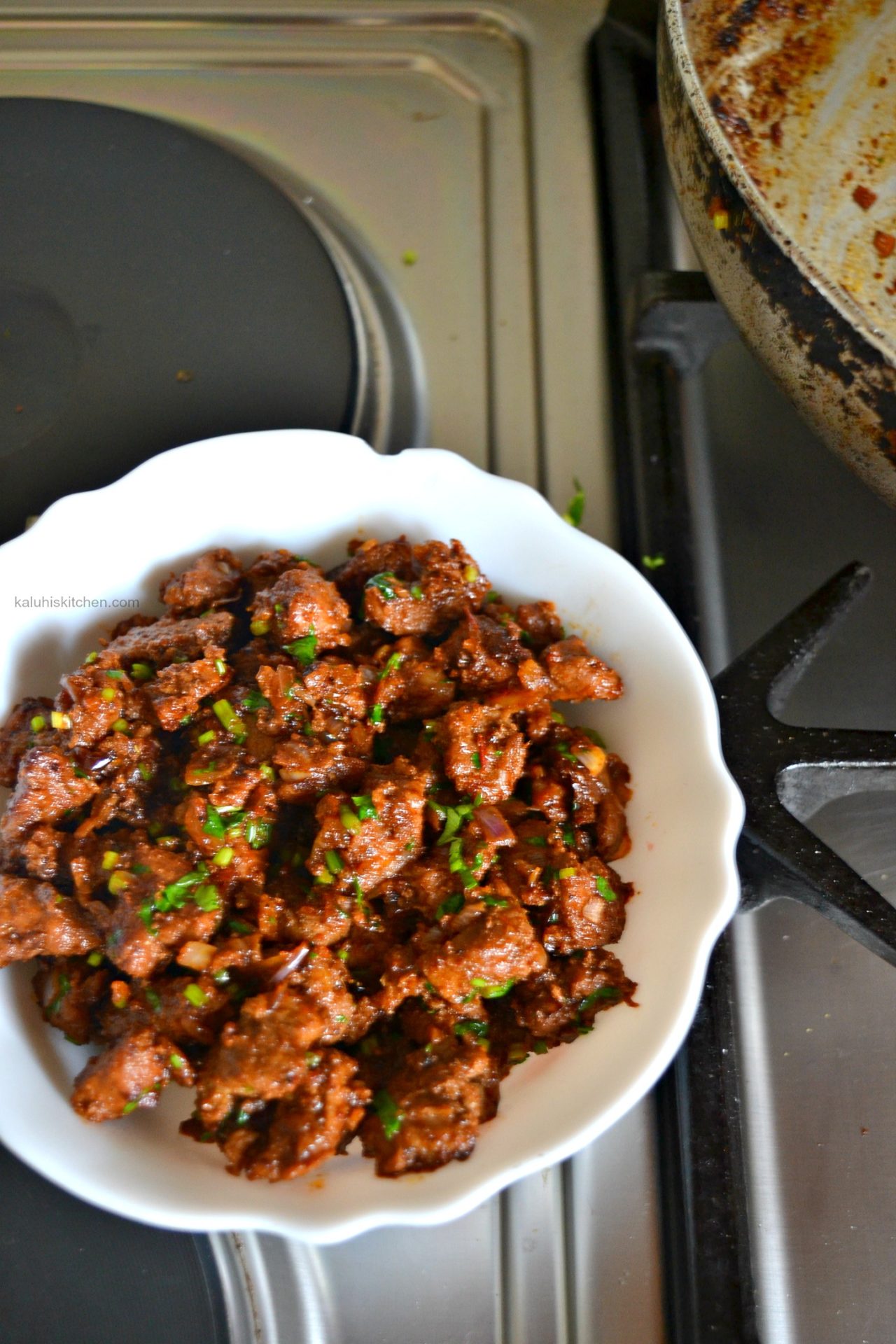 Lock yourself in your closet and eat all this delicious plum marinated spicy pork all by yourself. Serve and share the joy that is this amazing dish.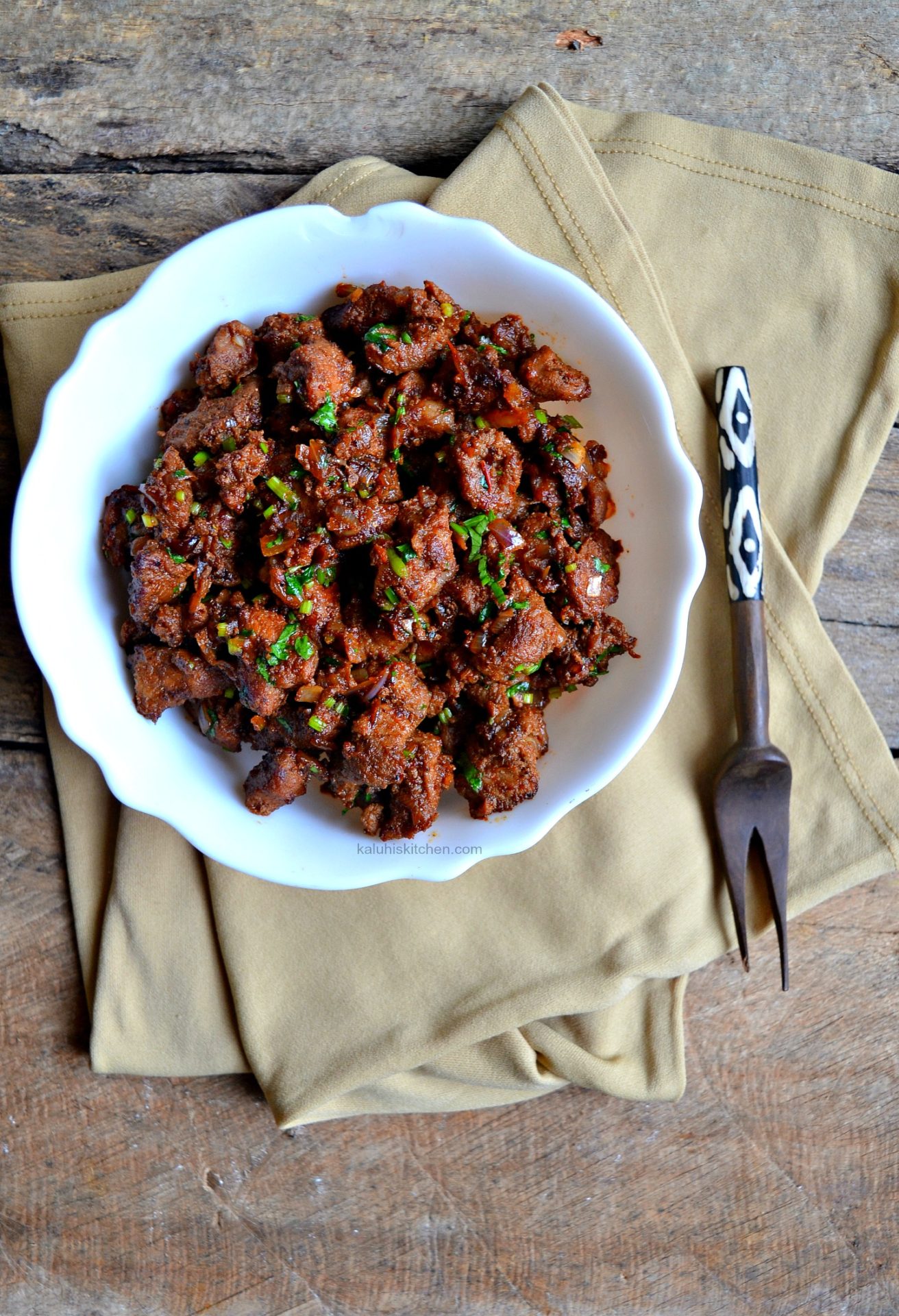 You can never go wrong with the sweet flavors paired with pork. And you can make this flavor even more complex and layered by adding some heat. Perfection!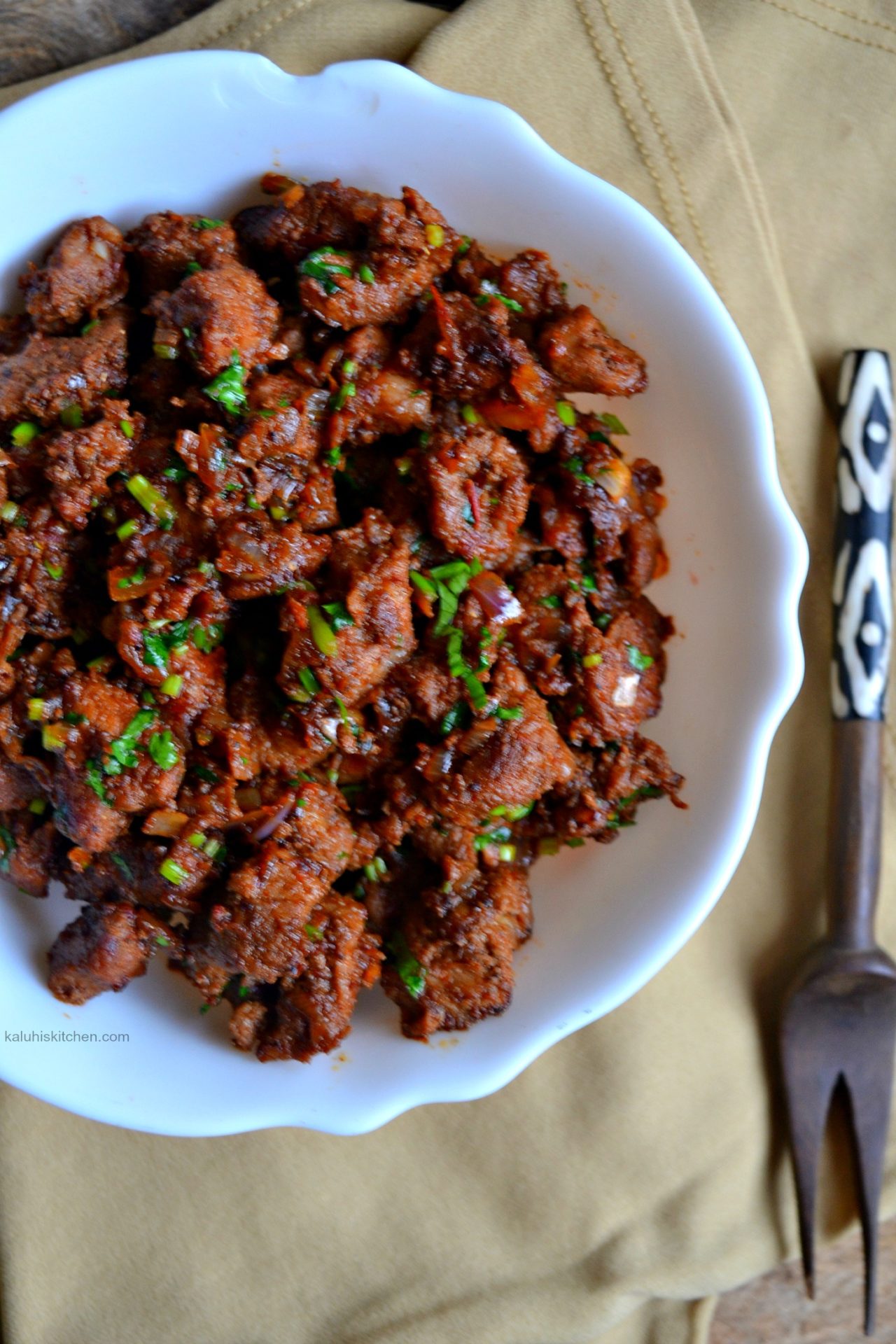 If you love pork, this is a recipe you will always love. If you have been searching for the perfect pork recipe, this is it! And really, how easy was this to make?! Do your taste buds a favor and try this out ASAP!
Much Love!
-K
---
Get the recipe here: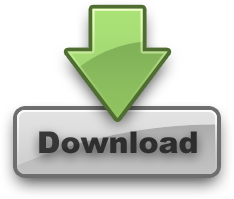 ---
All content and images are copyright protected by DMCA



Do not copy in part or in whole without giving due credit.