---
I could not think of anything more befitting for valentines weekend more than this. These chocolate covered strawberries are so delicious and indulgent. Valentines day aside, I think every day should be a day to shower the people in your life with affection. Each day is special enough to put in a little effort. I hope that you not only try this out this weekend, but make them during random days within the year. Life is too short to wait for one day out of 365 to do special stuff, right?
I made these in December and I was pretty nervous as to how they would turn out. After I had taken the pictures I realized these looked good. And after I tasted them, oh! They  blew me away! I have to warn you though, once you try these, it is very likely that you will get addicted to them.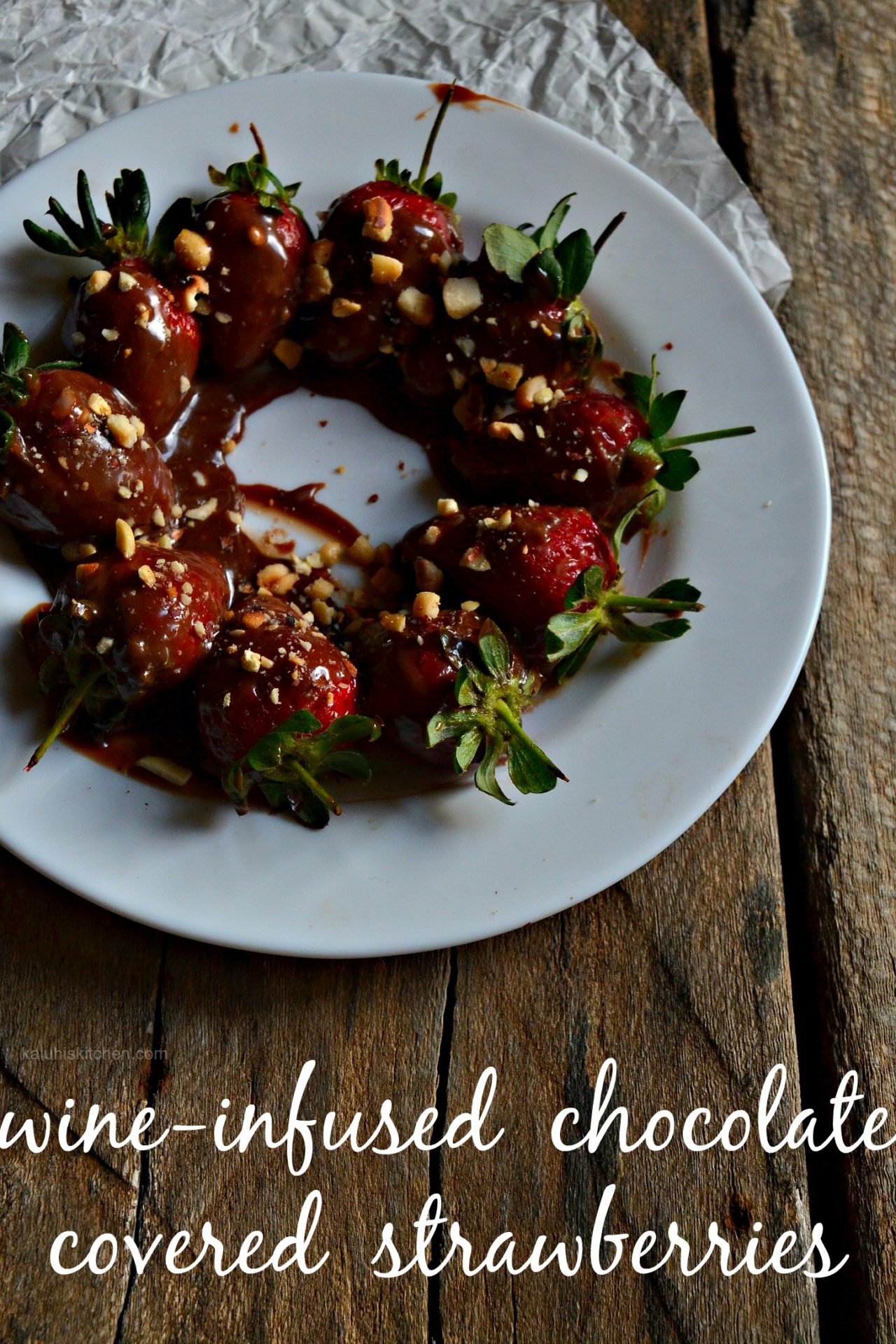 COOK TIME: 40 MINUTES                                                  MAKES:8
Ingredients
8 Strawberries
White and milk chocolate
3 tablespoons of sweet red wine
1 handful of crushed ground nuts
Method
Roughly chop your chocolate and put it in a bowl. Add your red wine and place this over a water bath and mix until molten. After the chocolate has melted, mix it all once again until it is smooth.
I actually wanted to do separate white and milk chocolate dipped strawberries. However the white chocolate looked weird after adding red wine to it so I mixed both chocolates together. Luck may be on your side, and having white and dark chocolates separate will work for you.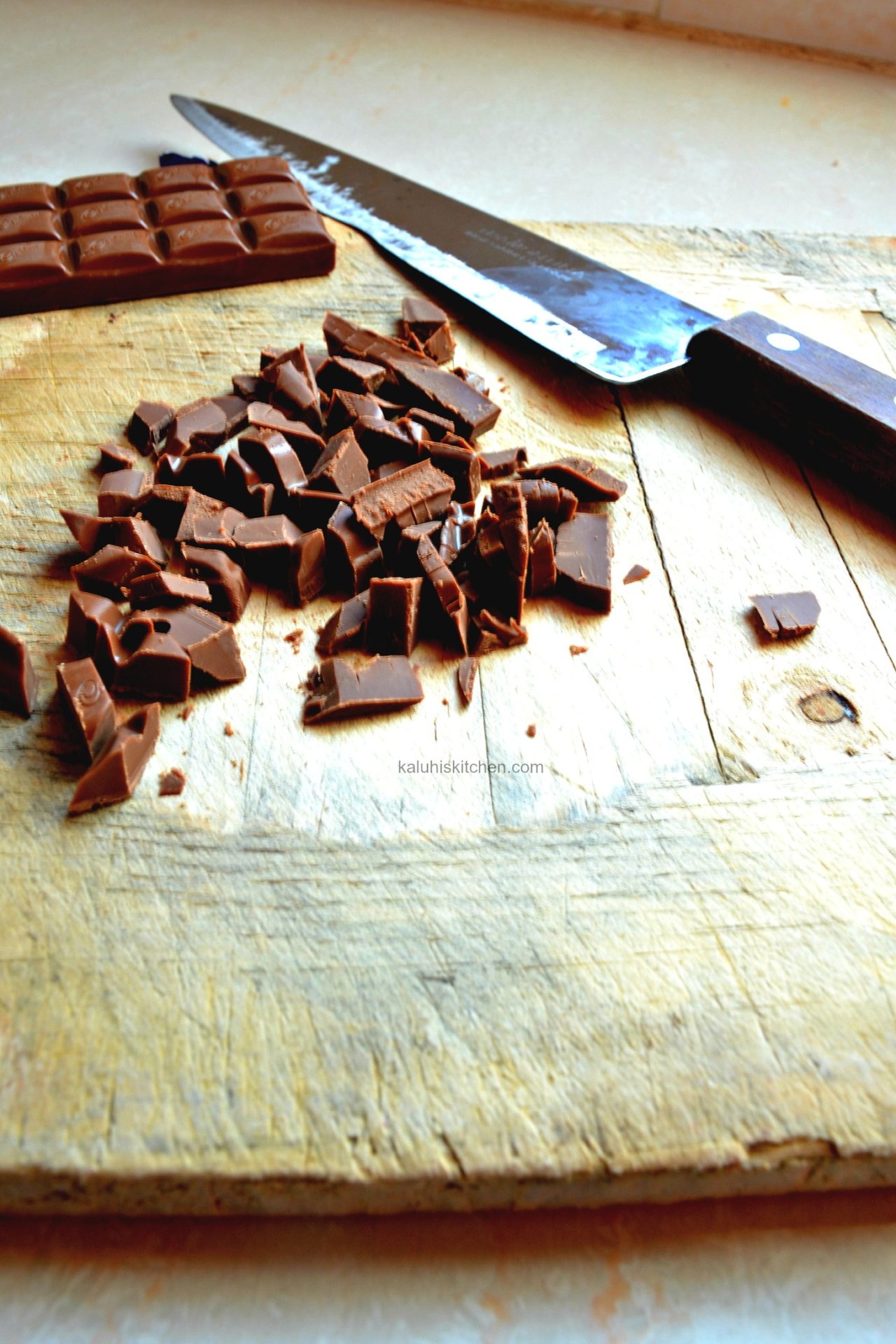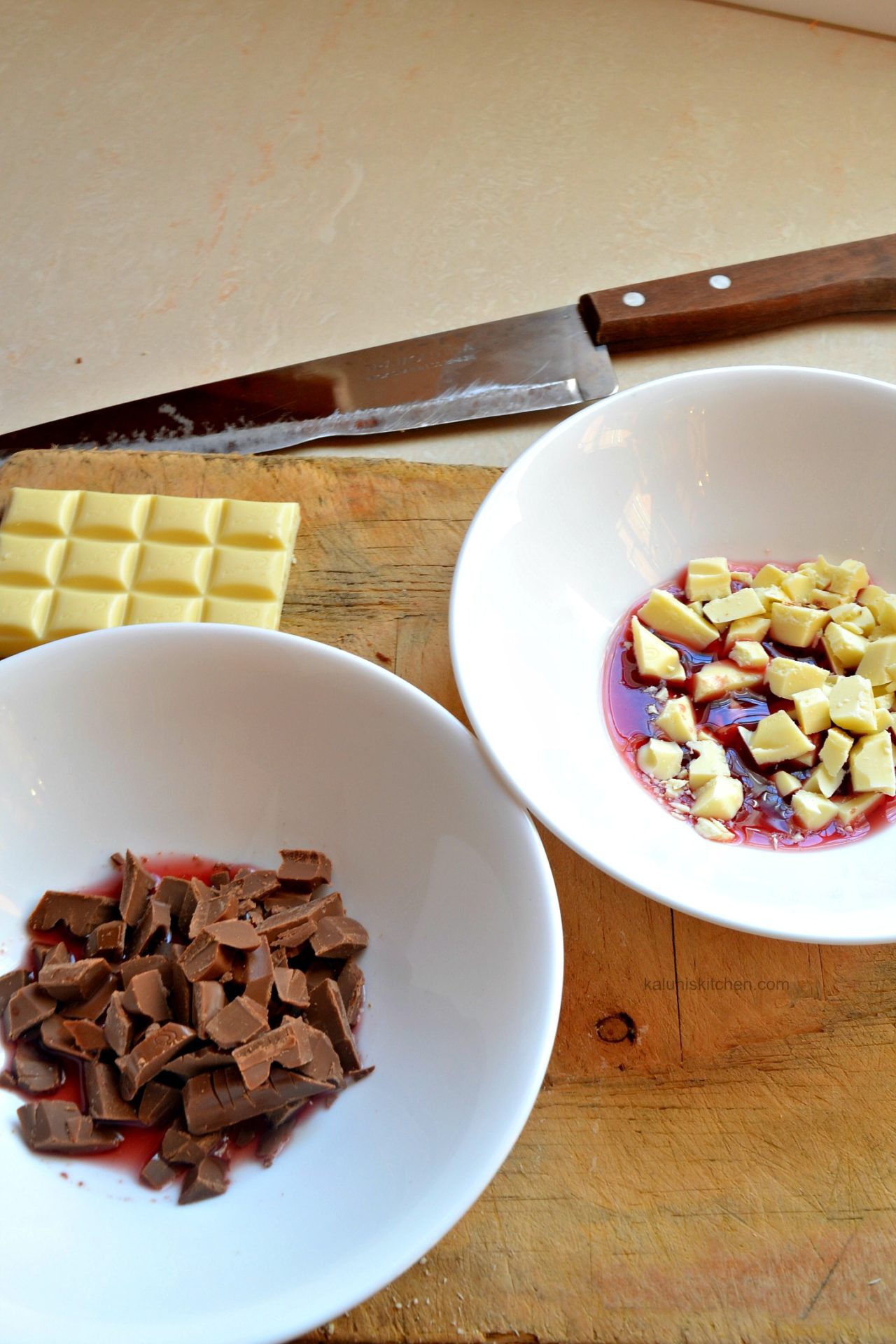 Take your strawberries and dip them in the molten chocolate. Ensure your chocclate is heavy enough to stay on the chocolate but light enough to facilitate the dipping.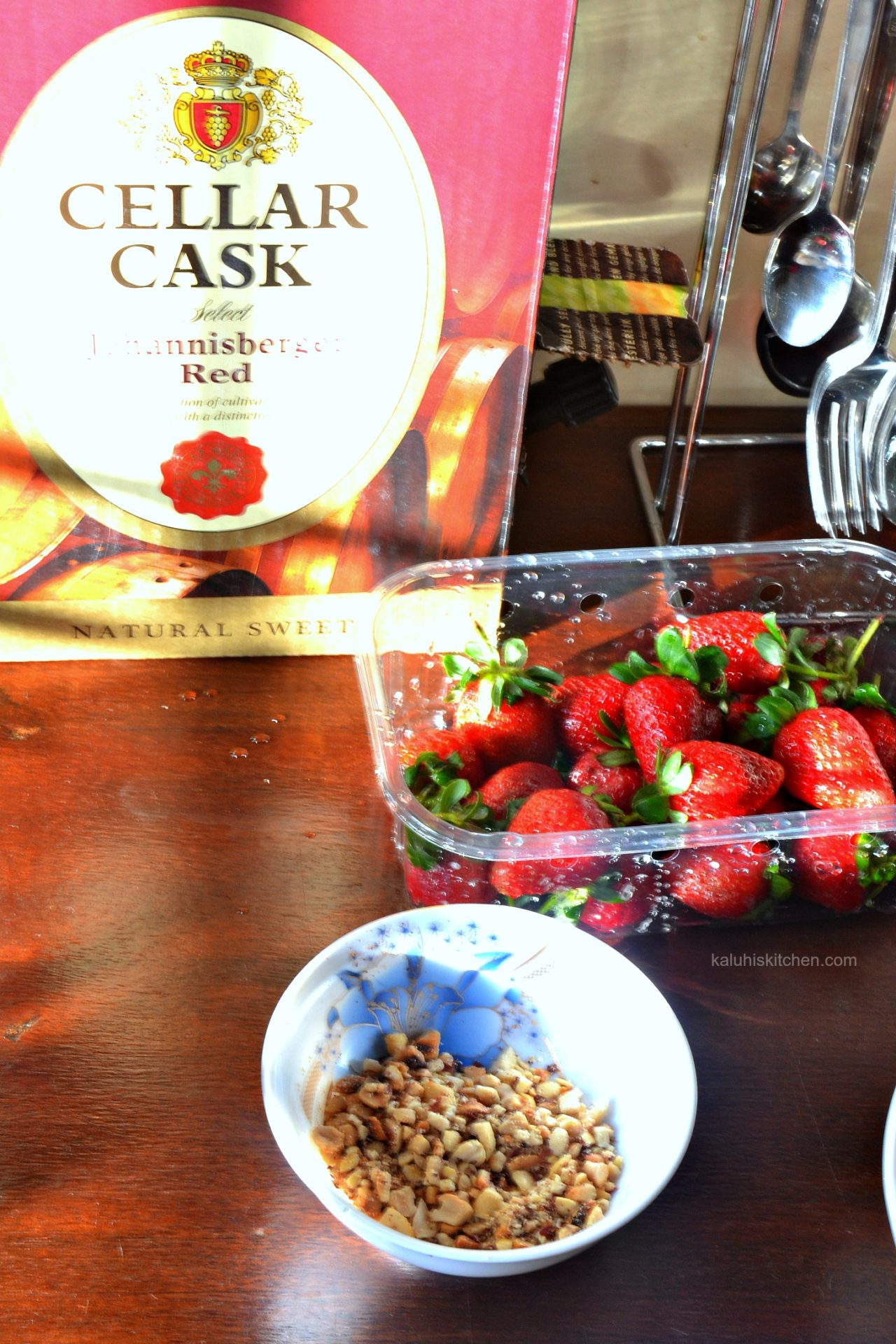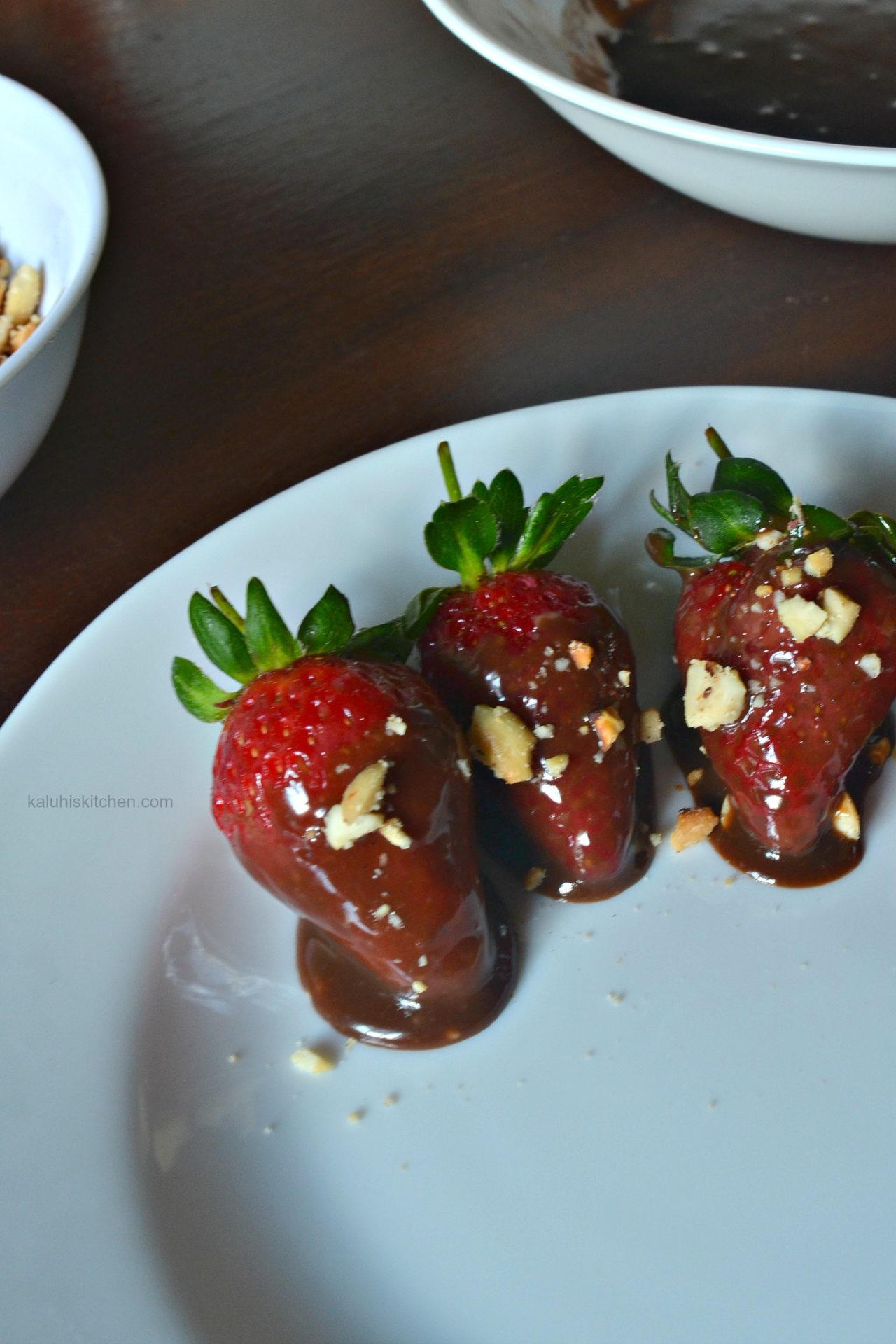 Plate them then sprinkle your crushed groundnuts over them. Put them in the freezer for about 30-1 hour  minutes to allow the chocolate to set. Once they are set, dig in.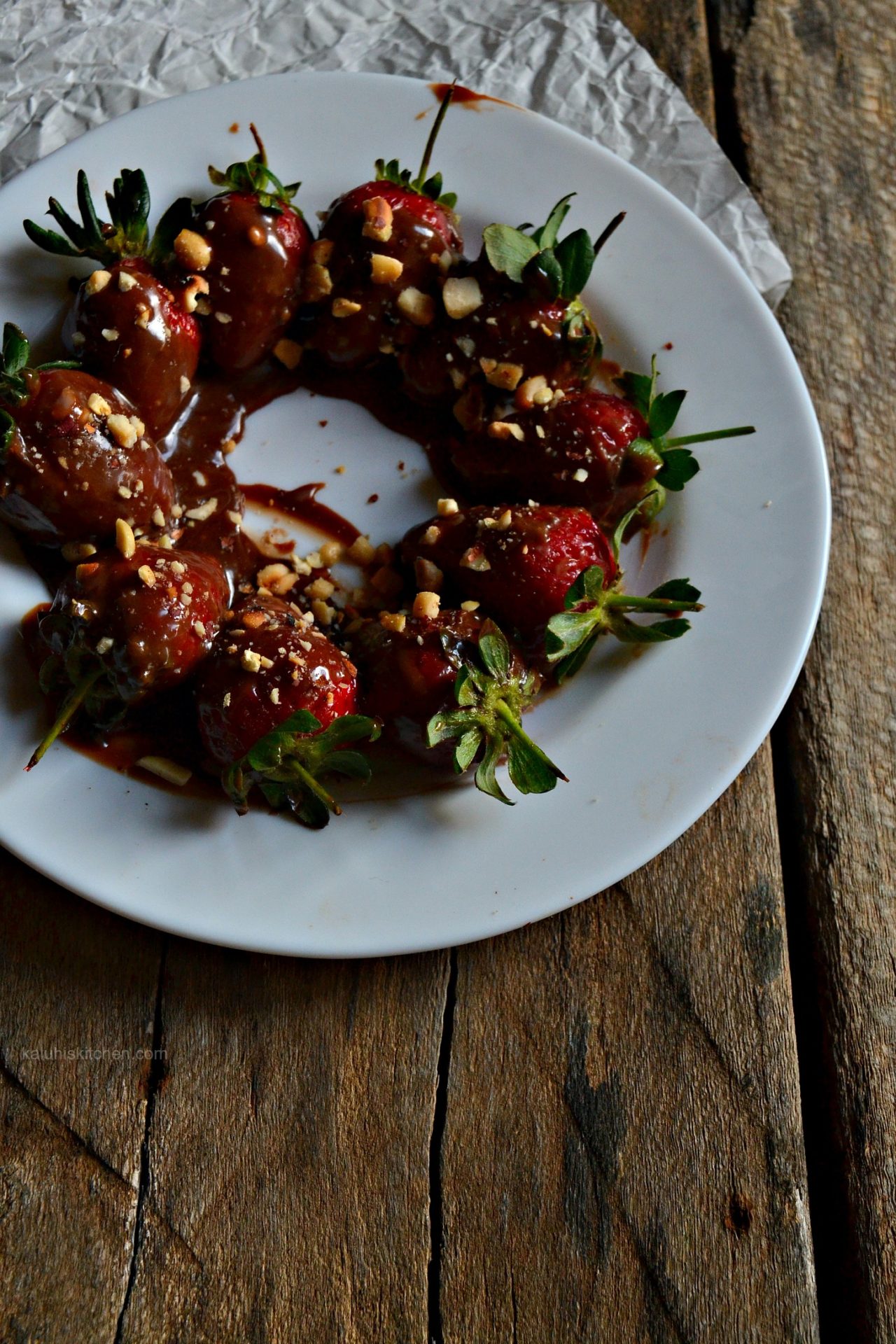 What makes these chocolate covered strawberries work is how amazingly the flavors compliment each other. The slight acidity of the strawberries goes so well with the sweetness of the chocolate. The sweetness of the chocolate too, goes well with the booziness of the wine. The soft strawberry contrasts so well with the crunchiness of the groundnuts. It is simply one harmonious, almost musical bite.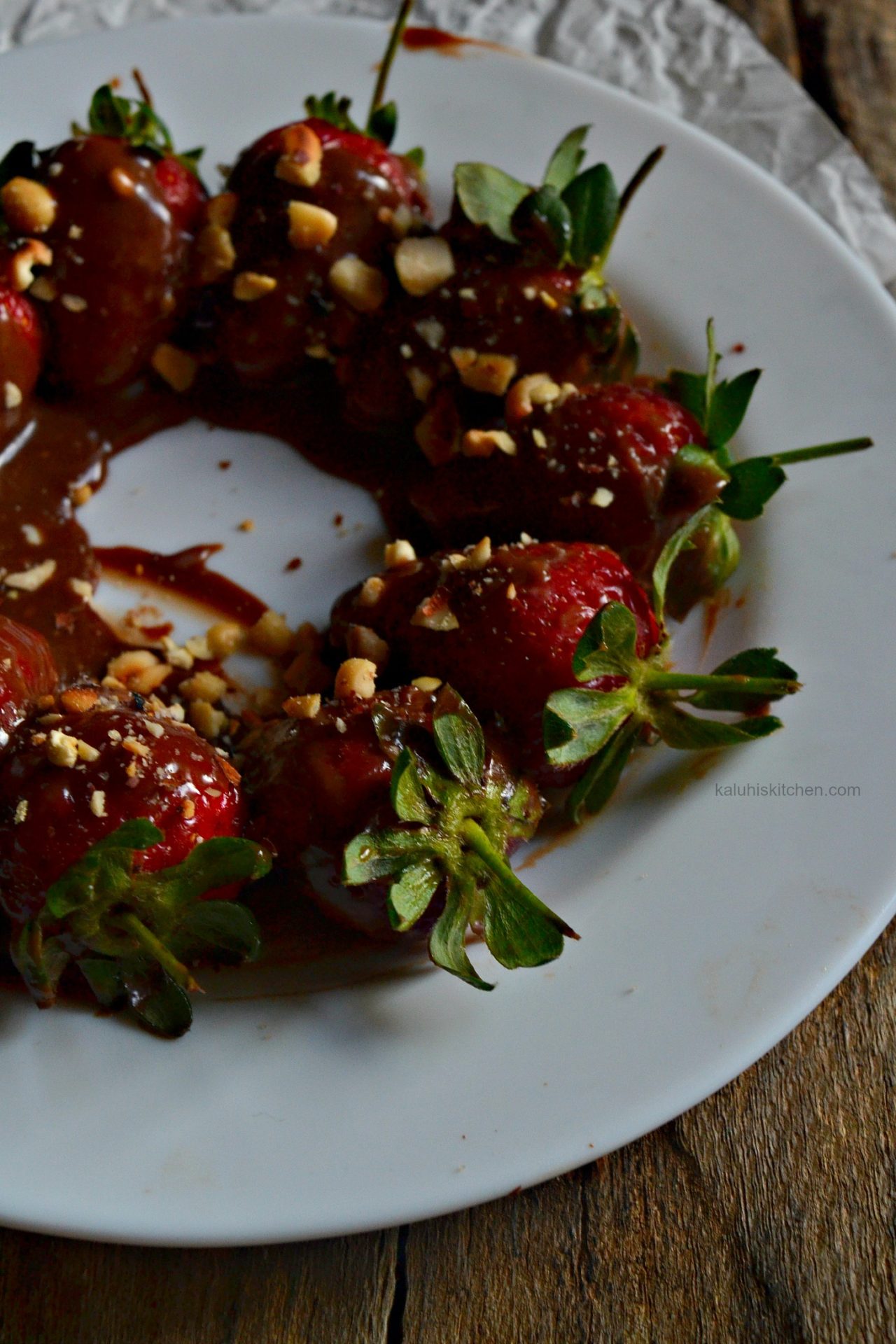 These were cleared just as soon as we got them out of the freezer. I ate them with my youngest sister over a glass of wine. It was so amazingly heavenly. It is easy to make so you have no excuse!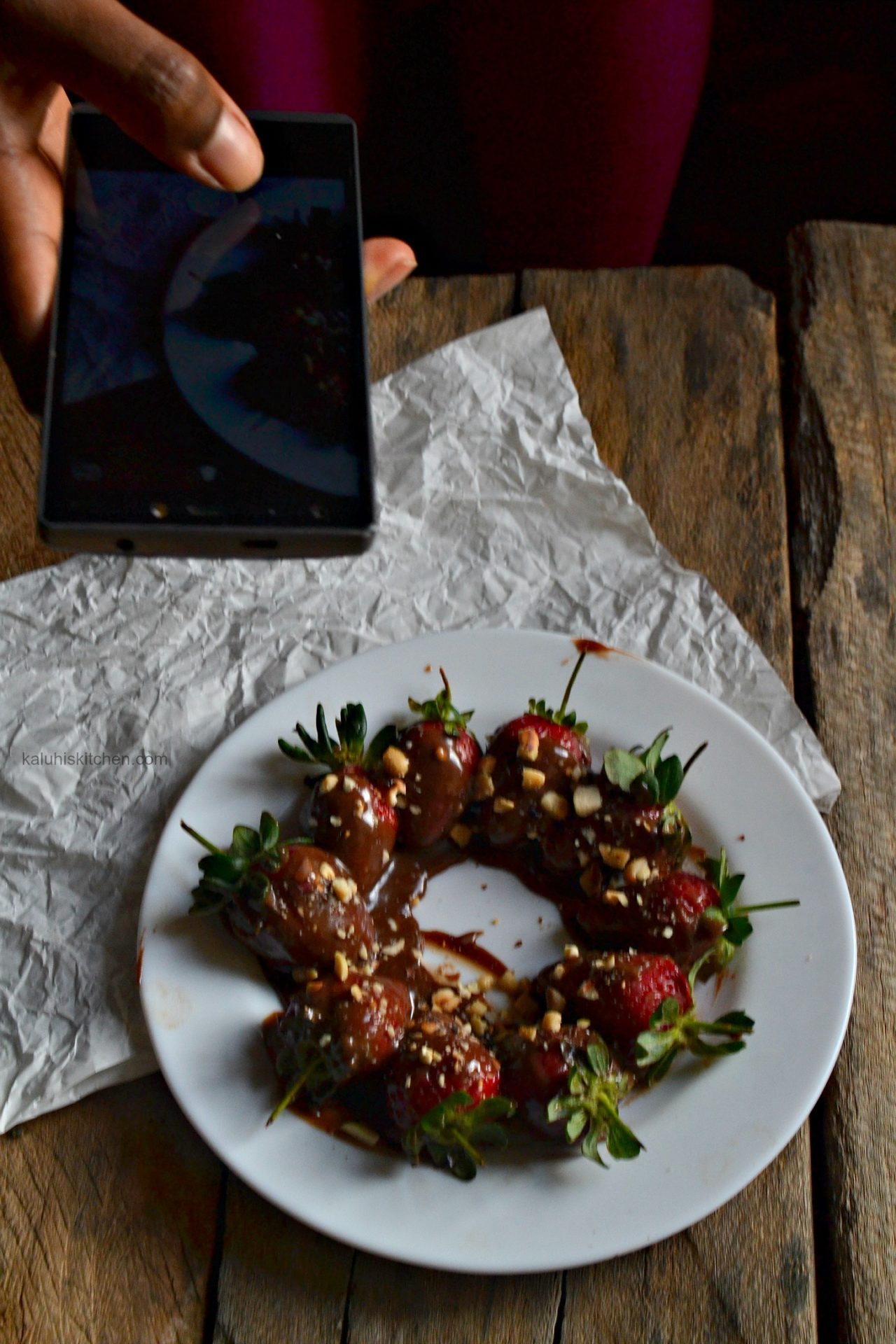 Have a delicious valentines weekend my loves!
xx
---
Get the recipe here: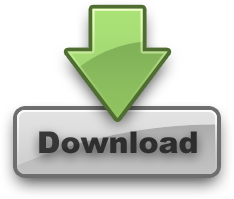 ---
All content and images are copyright protected by



Do not copy in part or whole without giving due credit.