I love a slow morning. I love mornings that are not rushed; mornings that are still, that are sunny, that allow you to soak in everything and just be. Such mornings are made even better by amazing food. Be it a solid breakfast or a boozy brunch. I love all kinds of sandwiches and breakfast sandwiches are among my absolute favorites because they are not only filling but are super hearty, have lots of character and are extra filling too.
I have been making this exact breakfast sandwich for myself for the past couple of weeks and decided to share the simple recipe with you guys so that you too can enjoy this beaut at home! I can't wait for you to give this a shot!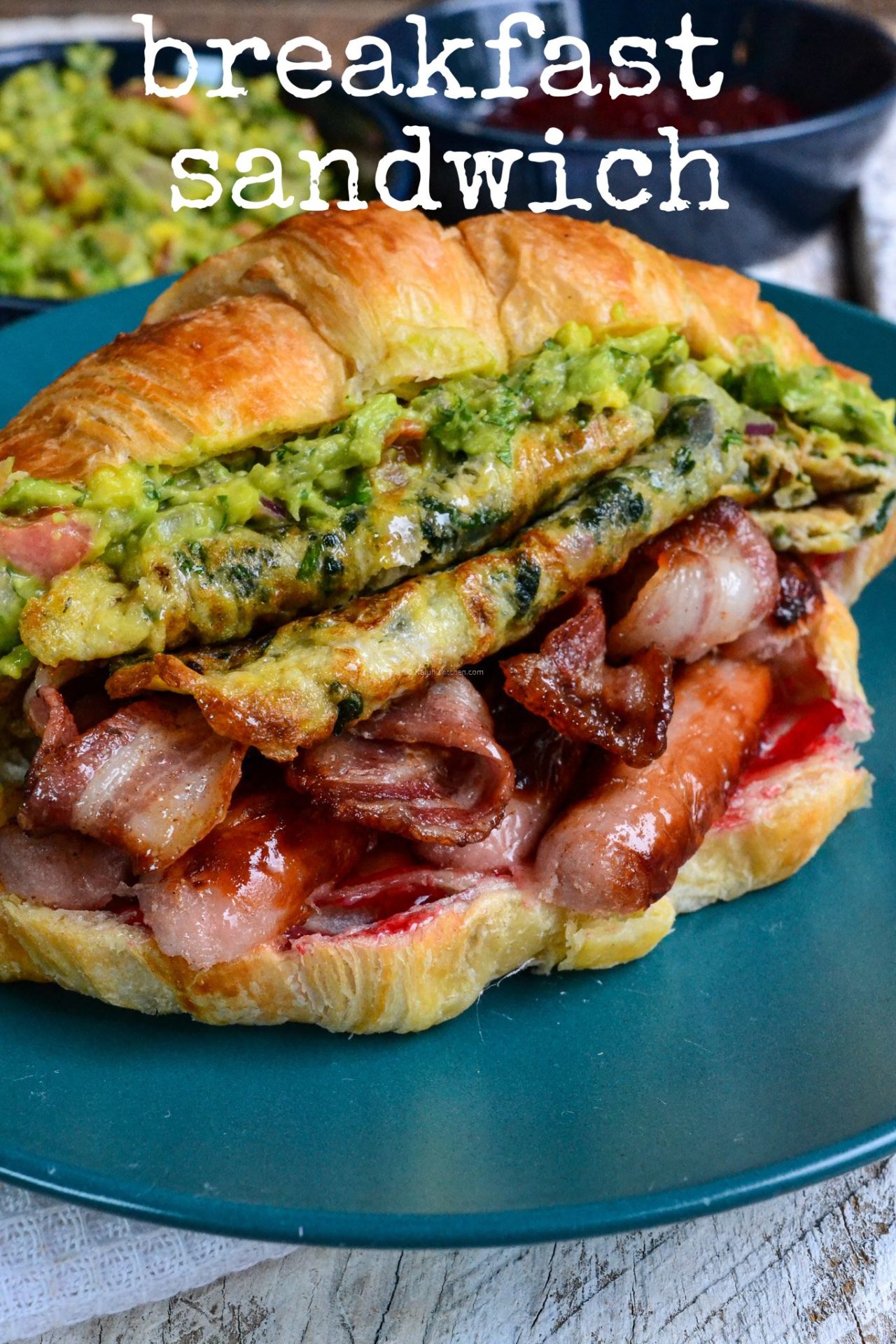 PREP TIME:  15 min   MAKE TIME:  5 min       SERVES: 1
Ingredients
For the guacamole
½ small red onion
½ tomato, diced
½ avocado, rough cubed
Chopped dania (cilantro)
2 capers, finely chopped (or splash of lime juice)
Salt & Pepper to taste
For the omelette
3 tablespoons of finely chopped red onion
3tablespoons of finely chopped dania
1 egg
A splash of milk
Salt to taste
Ghee to cook.
Other
1 croissant
Cooked bacon
Pork sausages
Fruit jam of choice
Butter
Method
We first begin by prepping everything that needs to come together as part of the sandwich components. I first started with the guac. Avocadoes are in season and they are plenty all over and pretty affordable too so during this time of year, I love having guac in my sandwiches.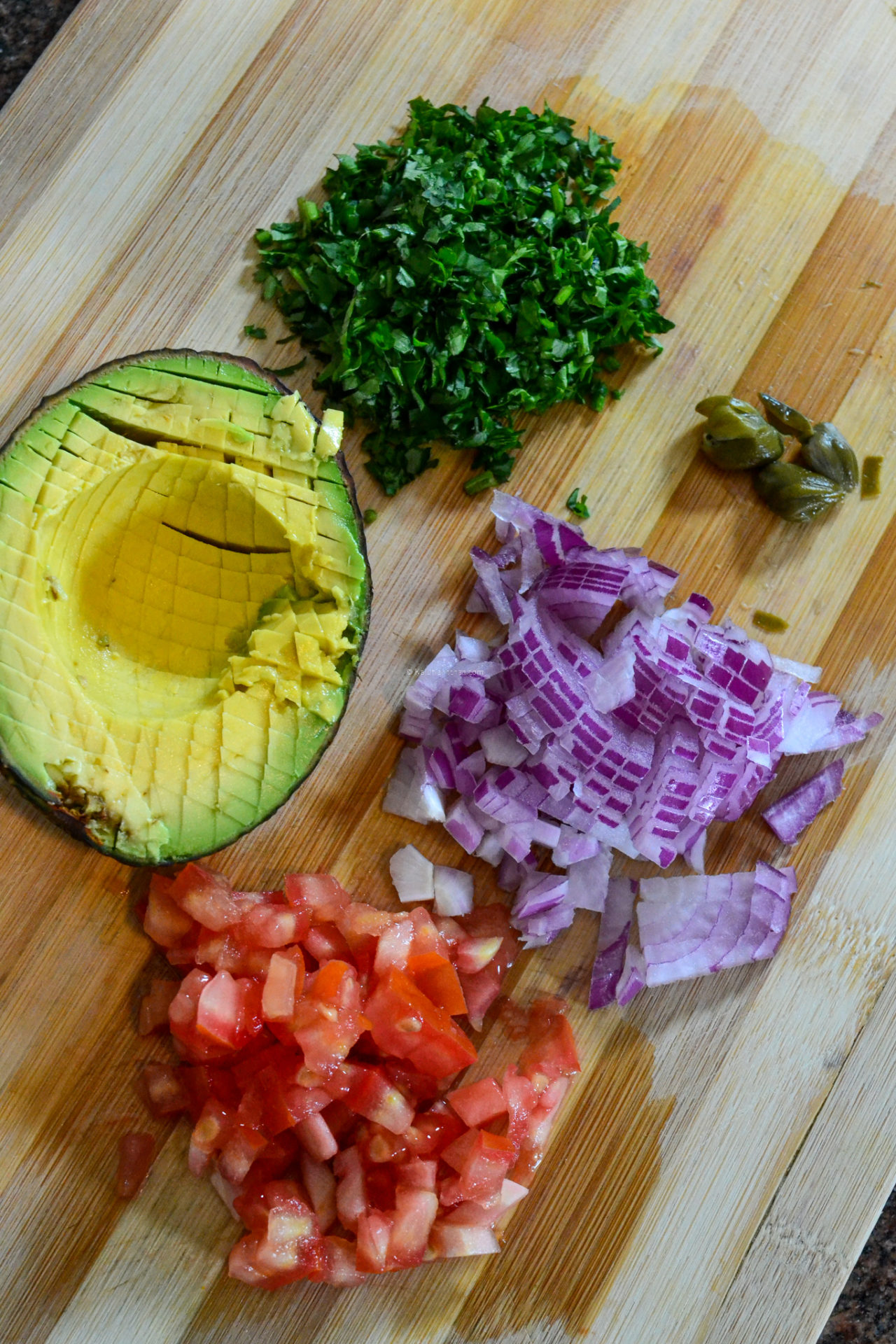 Capers are available in any Carrefour. They introduce a delicious acidity which elevates your guac. In place of capers, a splash of lime juice would do. All you need to make sure is you have an element of acidity which cuts through the richness of the avocado.
To prep the guacamole, dump all the ingredients into a bowl and give a rough mix until just combined.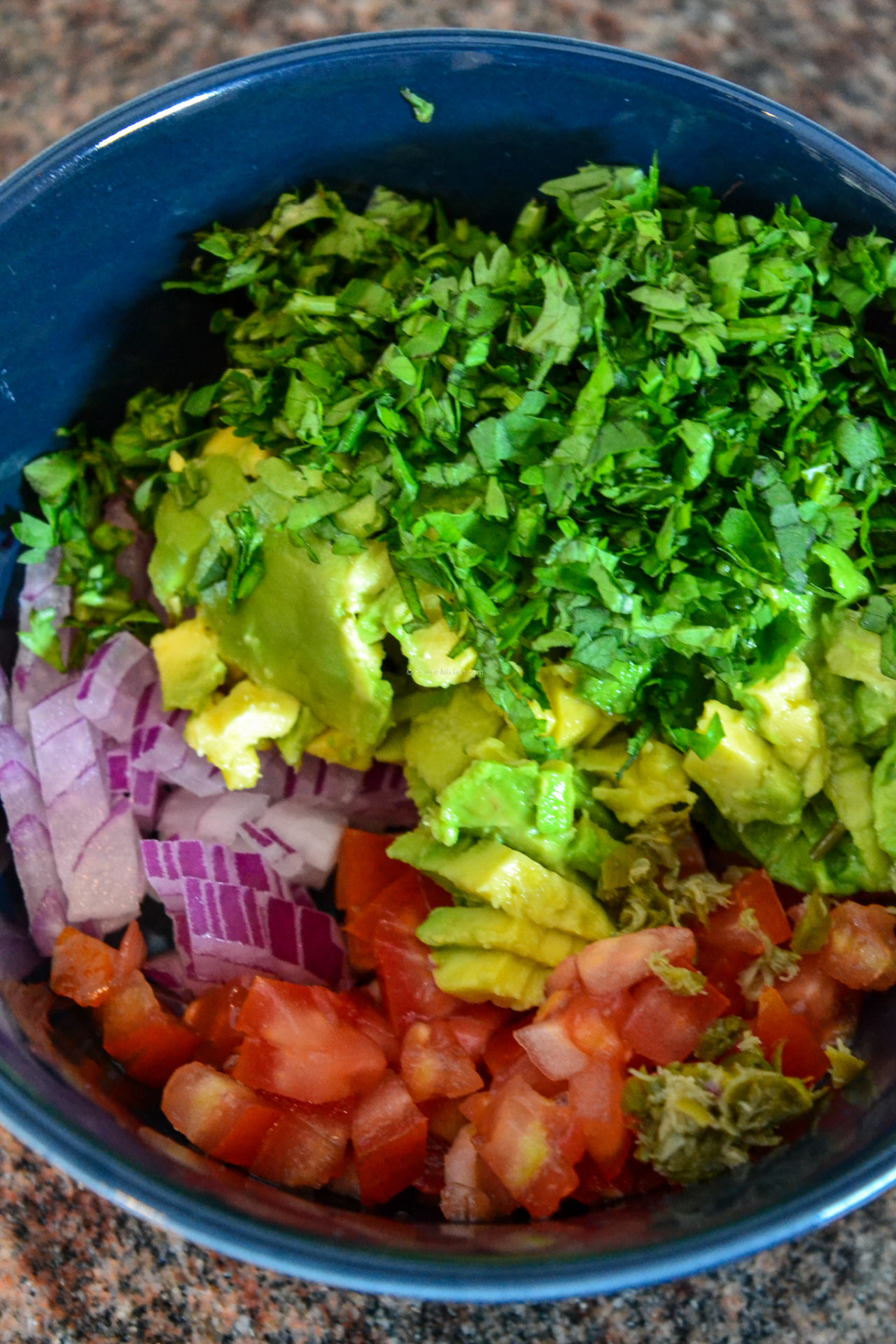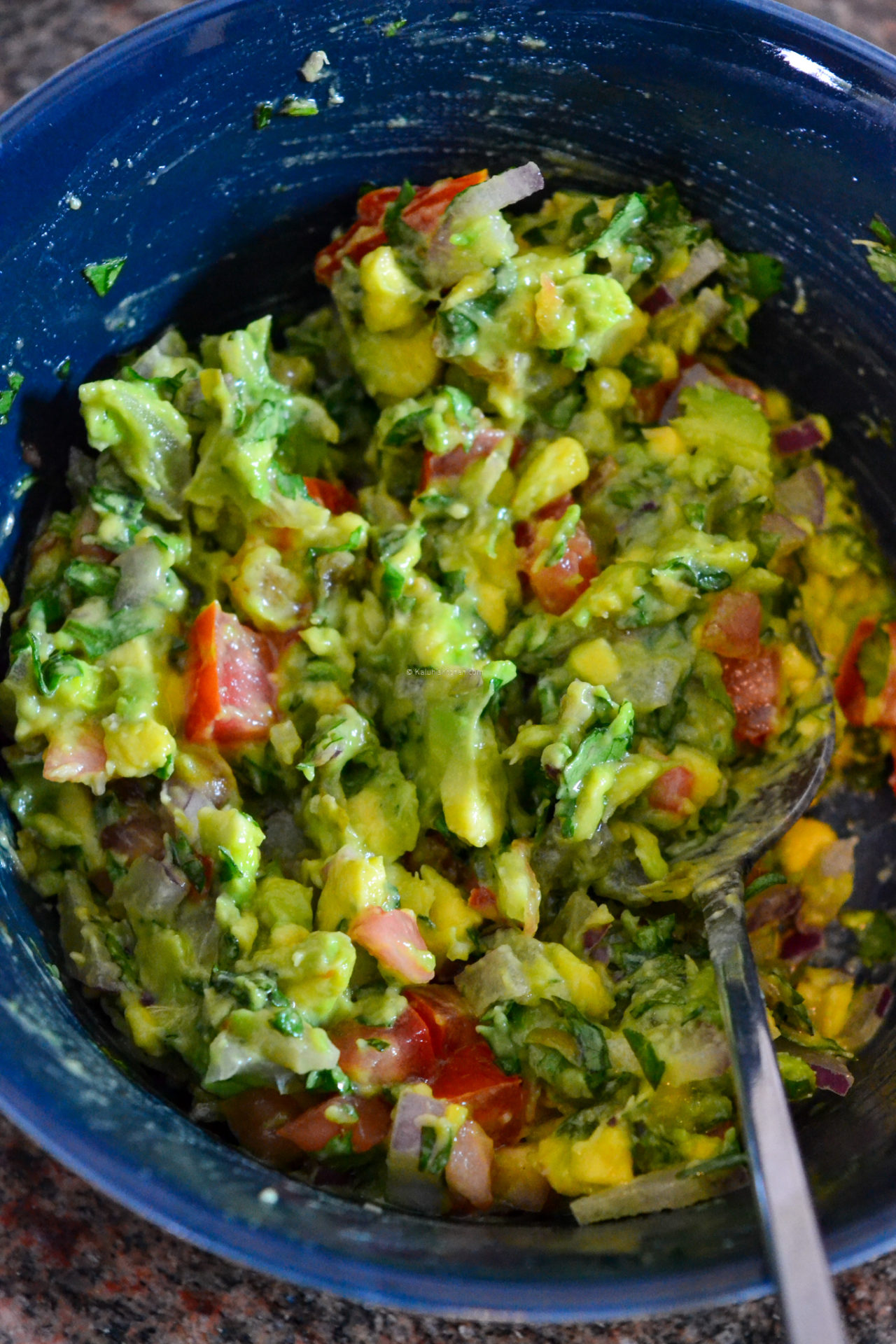 A chunky guacamole is best for this sandwich because it will hold it's own in the sandwich. Runny guacamoles are not only unappealing in any situation in life, but in this sandwich in particular, a runny guac shall render your bread soggy. We do not want that for sure.
Next, the omelette.
For the omelette, you truly can make yours in the manner you enjoy yours most. On this day, I made mine super simple but with ingredients that allow the rest to really pop.
To make the omelette: In some melted ghee, begin by cooking the onion and the dania for a few minutes. They should not burn, so regulate the heat. Once done, let it cool slightly. They need to cool before adding into the egg because if added while still hot, the eggs will scramble in the bowl.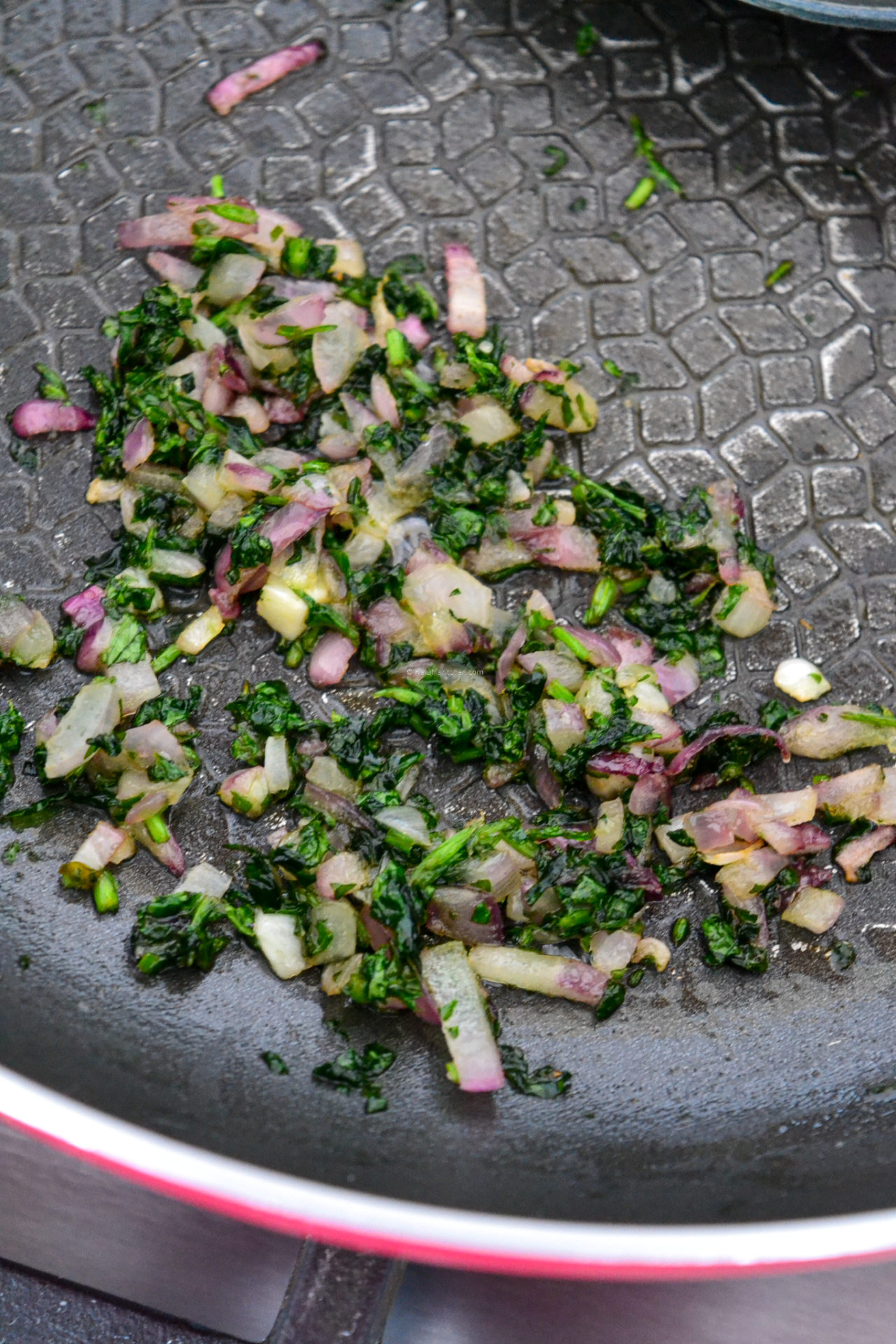 Crack the egg in add in the cooled and cooked herbs, a splash of whole milk and proceed to whisk.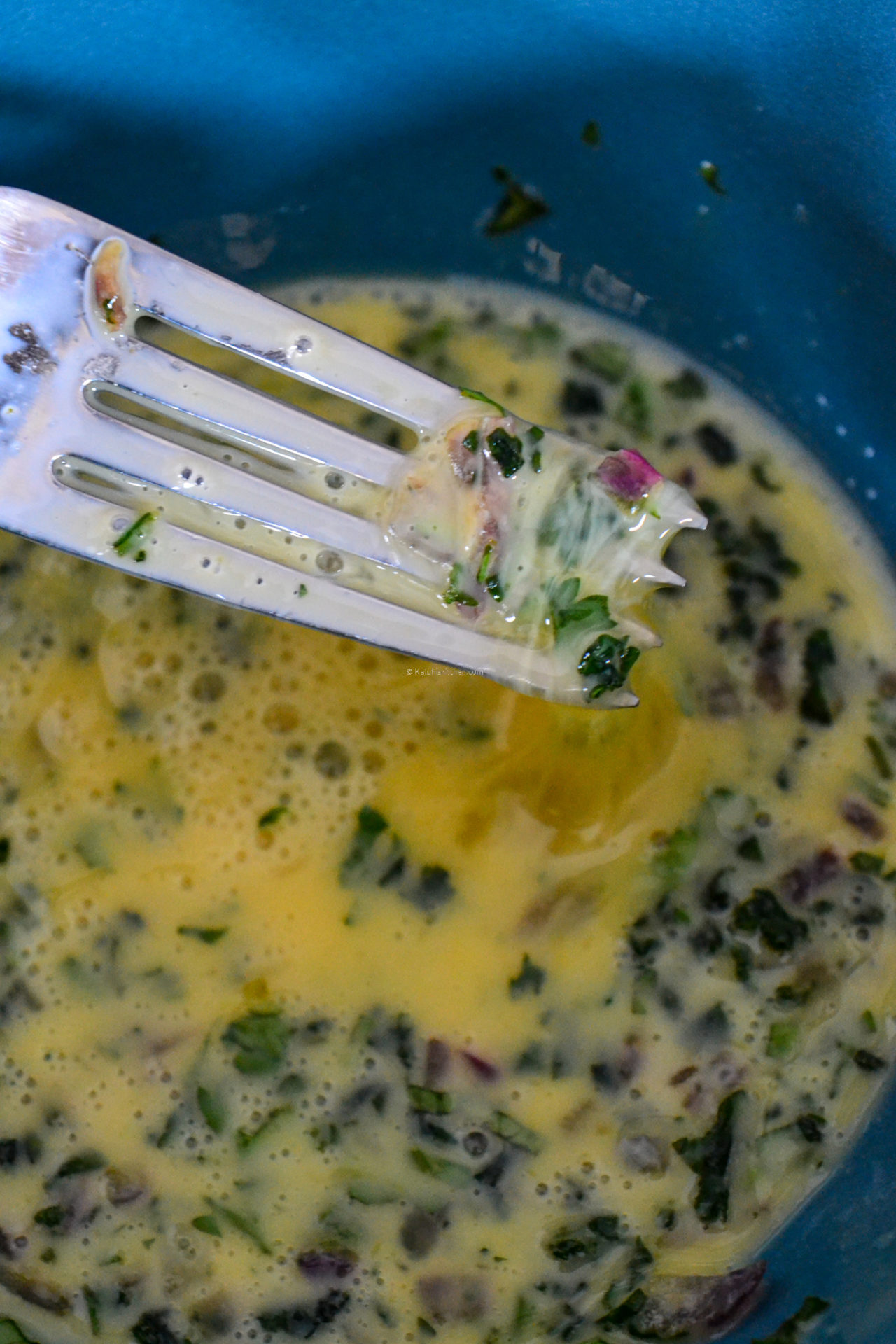 Cook the omelette as always and set aside.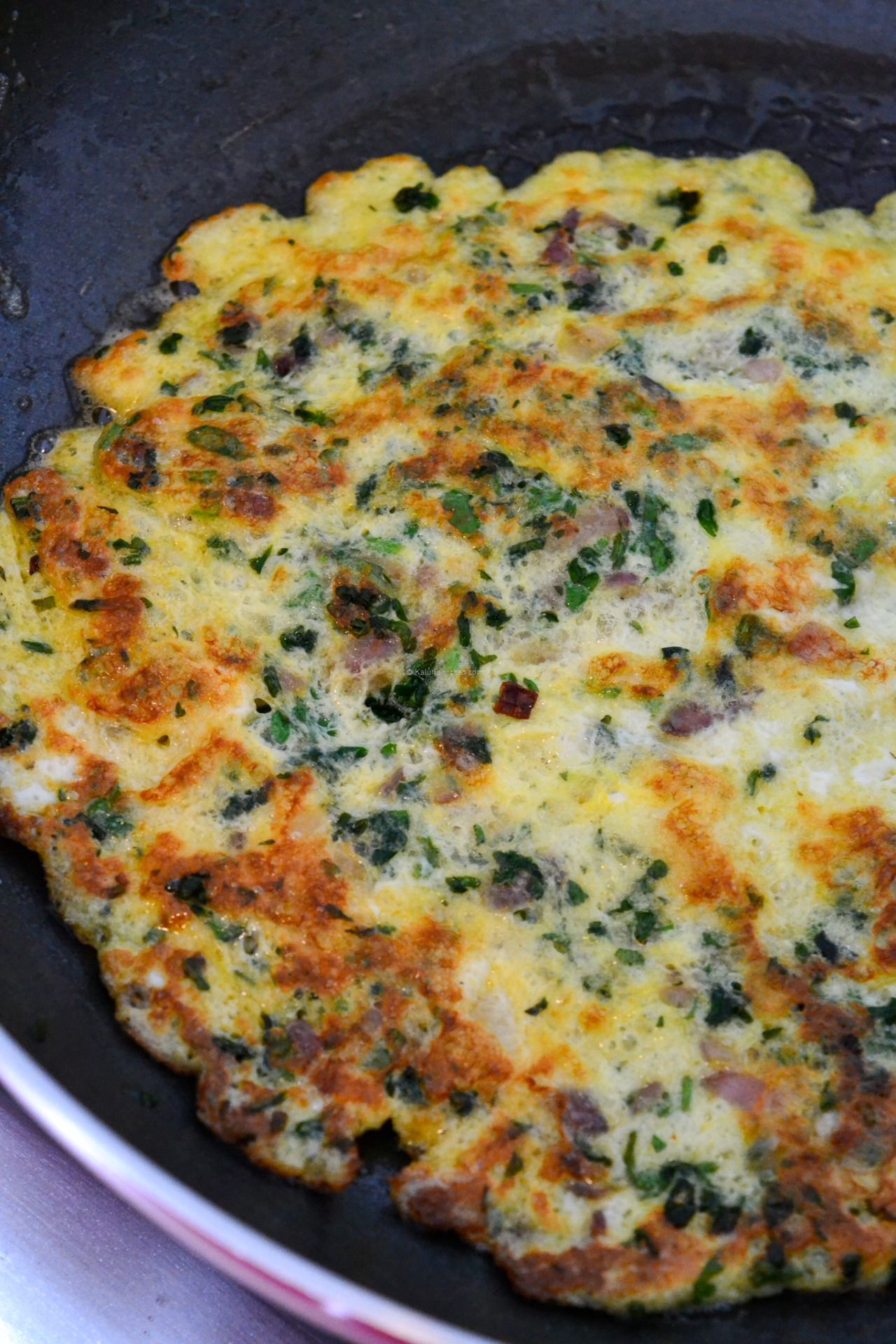 To make the sandwich even meatier, we will need some sausage and bacon. Any sausage you fancy is completely ok. I had tiny pork chipolatas and that is what I went for and later on realized they fit super well in the sandwich.
The bread I chose for this sandwich was some Croissants. You will also need some butter and jam (any jam, I used a mixed fruit jam) for composing.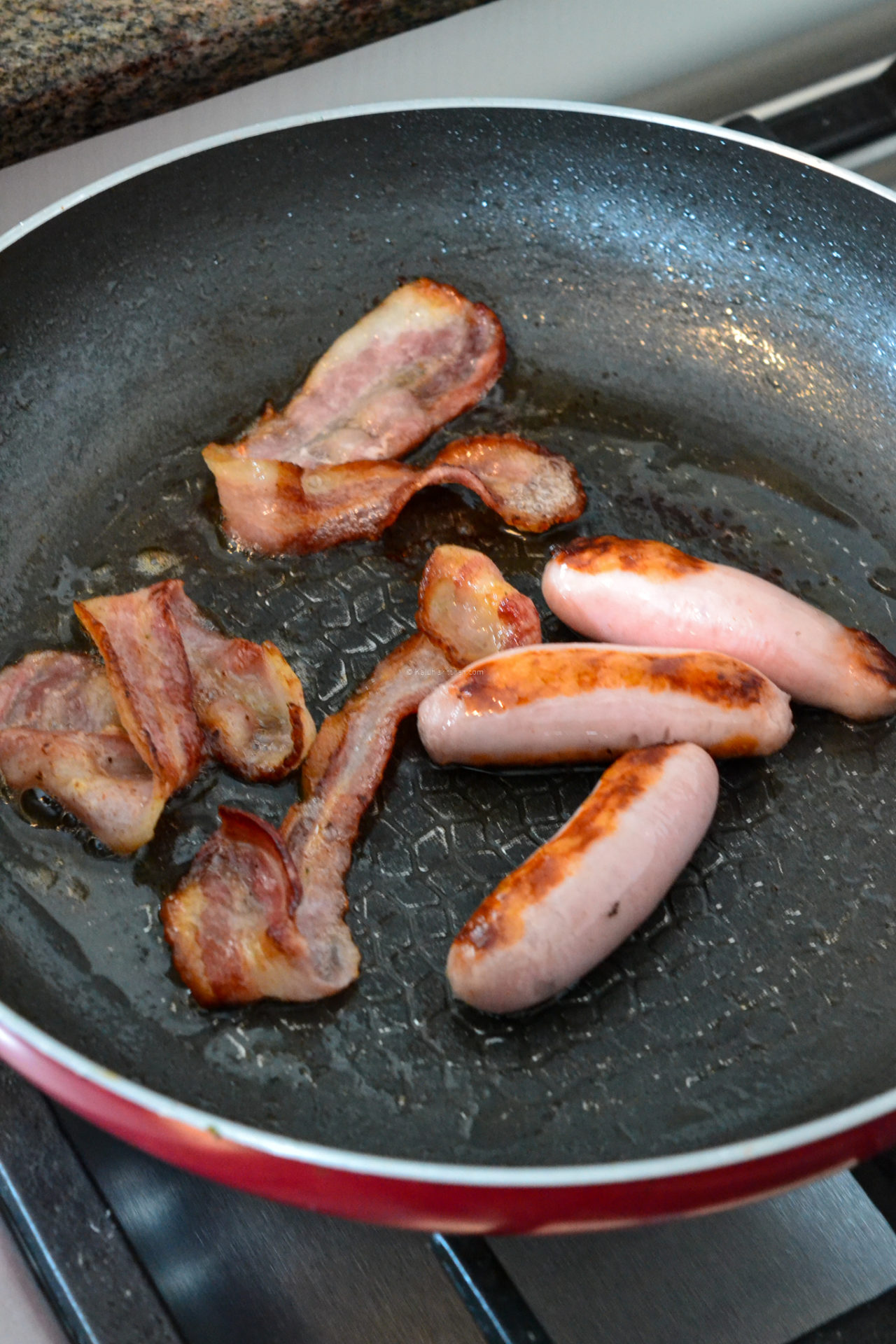 With everything now ready, we can proceed to compose.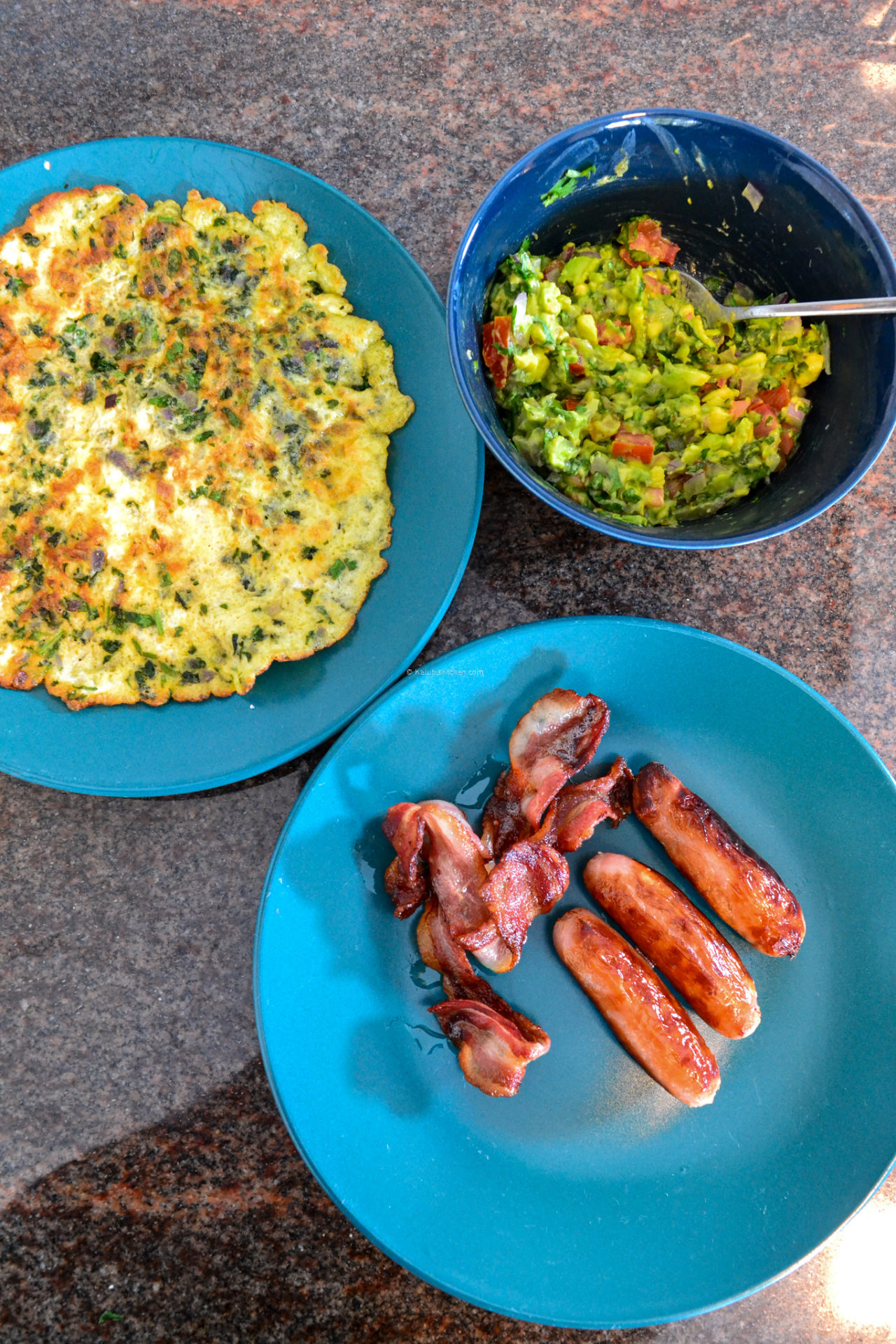 To compose your sandwich: slice open your croissant, spread your butter and jam. Add in the sausage and the bacon, place the egg and then a generous serving of the guac and enjoy! Check out the composing process from my video at
And with that, we have the loveliest breakfast sandwich ever!!!
Look at her!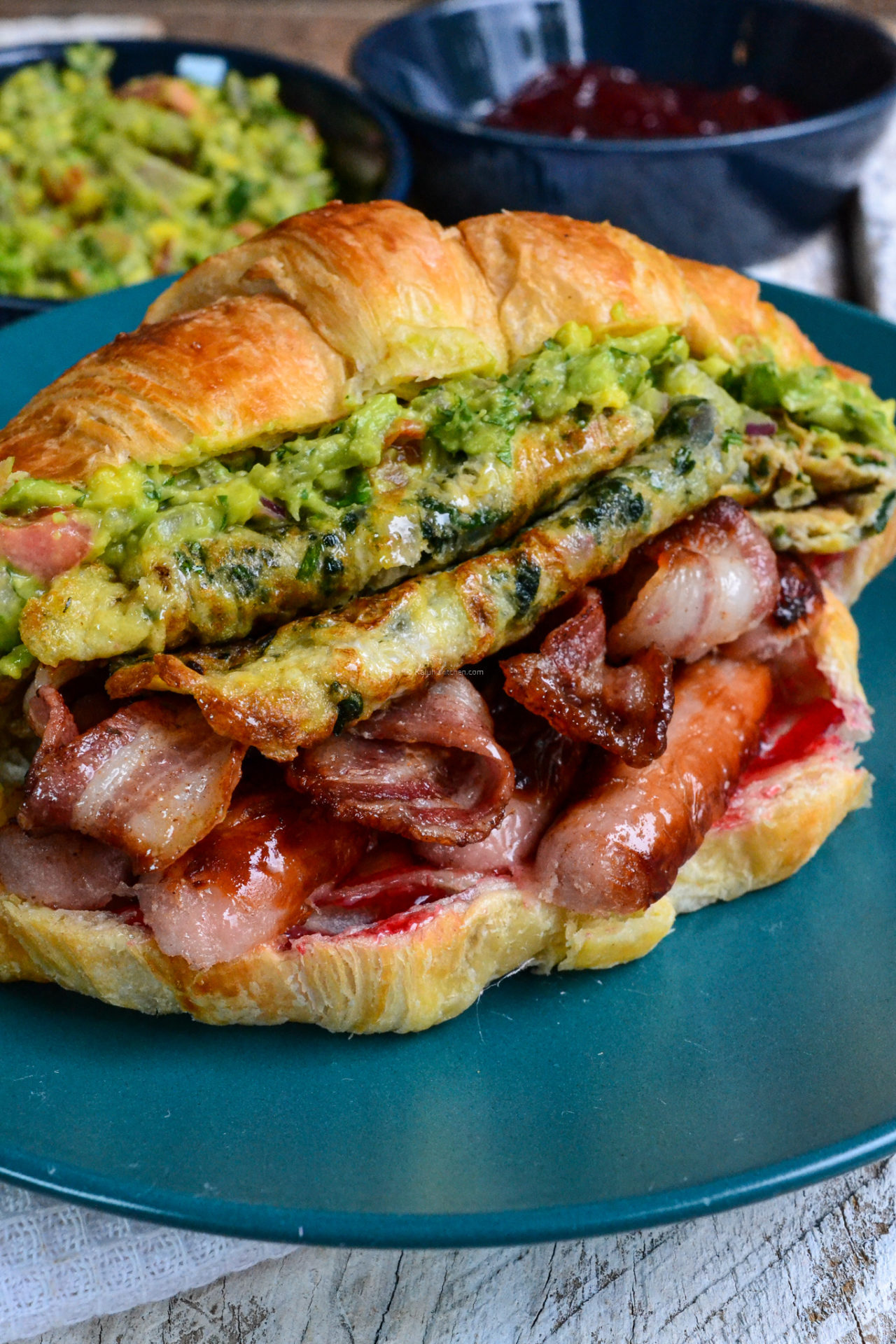 I thoroughly enjoyed how every single element came together with little effort but in spectacular unison. The fresh creaminess of the guacamole made the bite super creamy. I loved how the sweetness of the jam cut through and complimented the bacon flavors. The herbiness of the omelette made for a delicious bite and the cloudy pillowiness of the croissant tied everything together!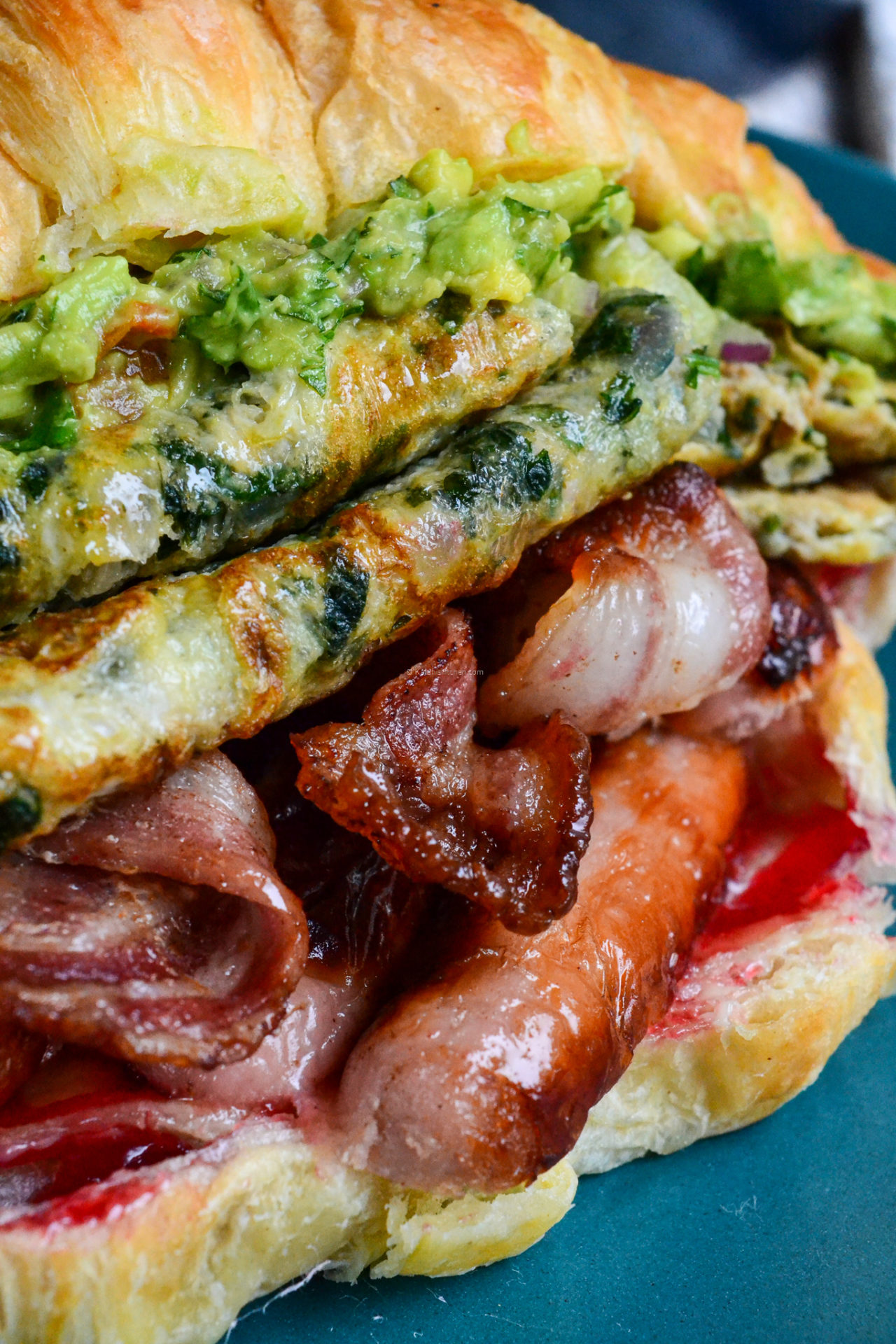 Nothing short of perfection!!!
Come take a bite…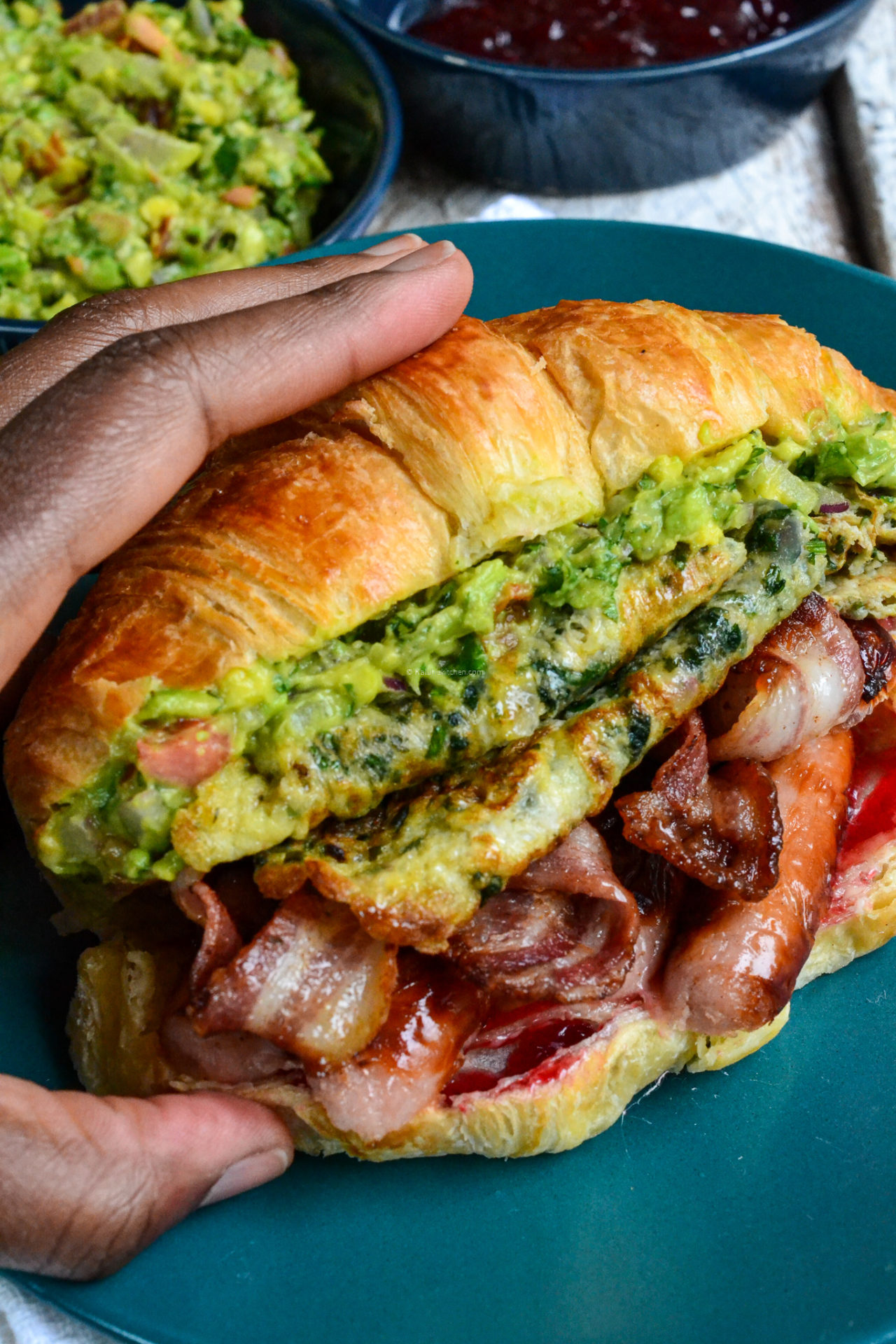 Each bite is for sure more of a thrill than the previous one. Do not be afraid of making a lil mess. That would just be an indicator of how amazing this perfect sandwich is.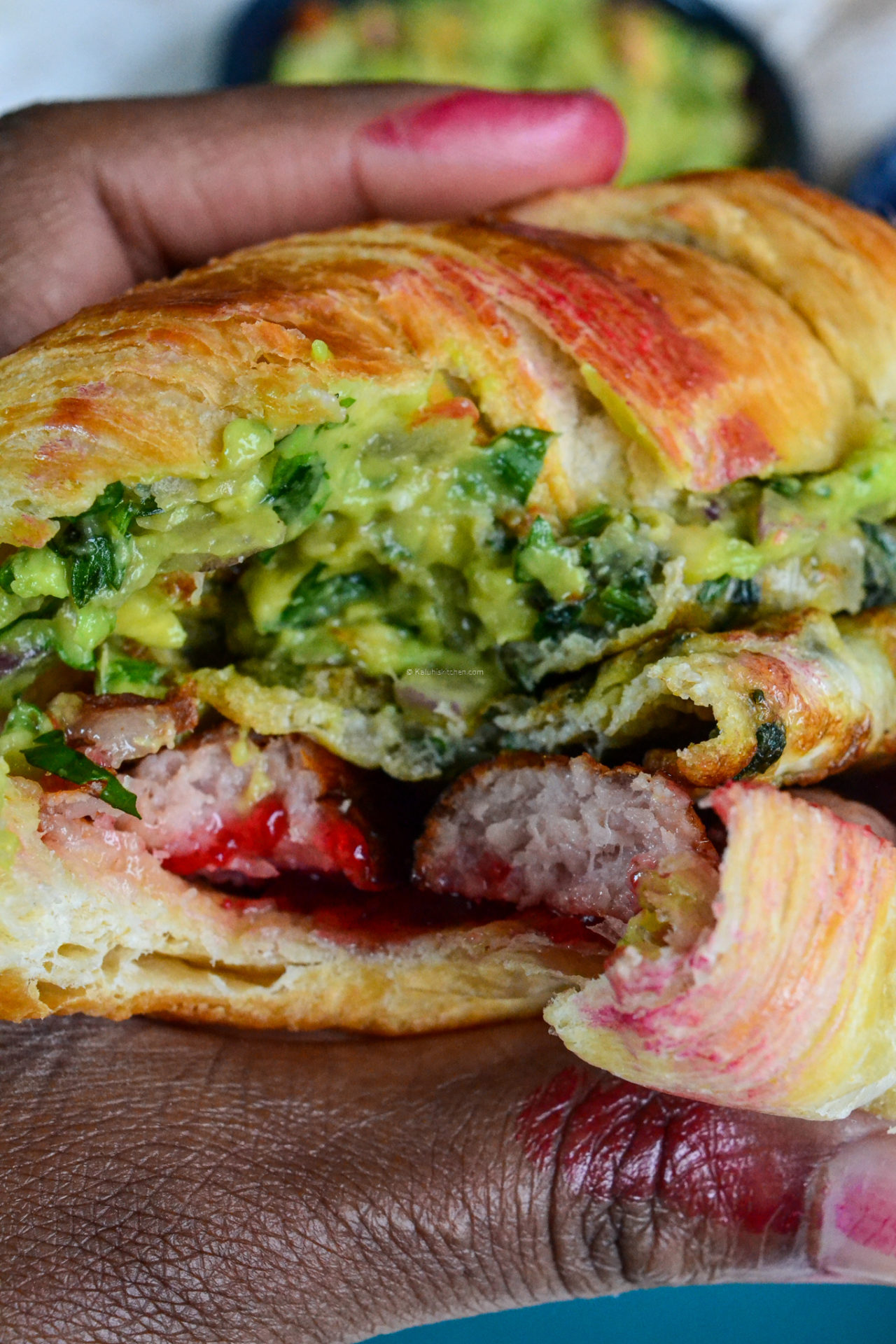 I would love for us to get to 80K subbies before my birthday In Late August. We have grown so so much and I would love for you to subscribe and join the family. I would love to have you. Watch the complimentary video to today's blogpost too and leave me a heart in the comments if you have nothing but love to express!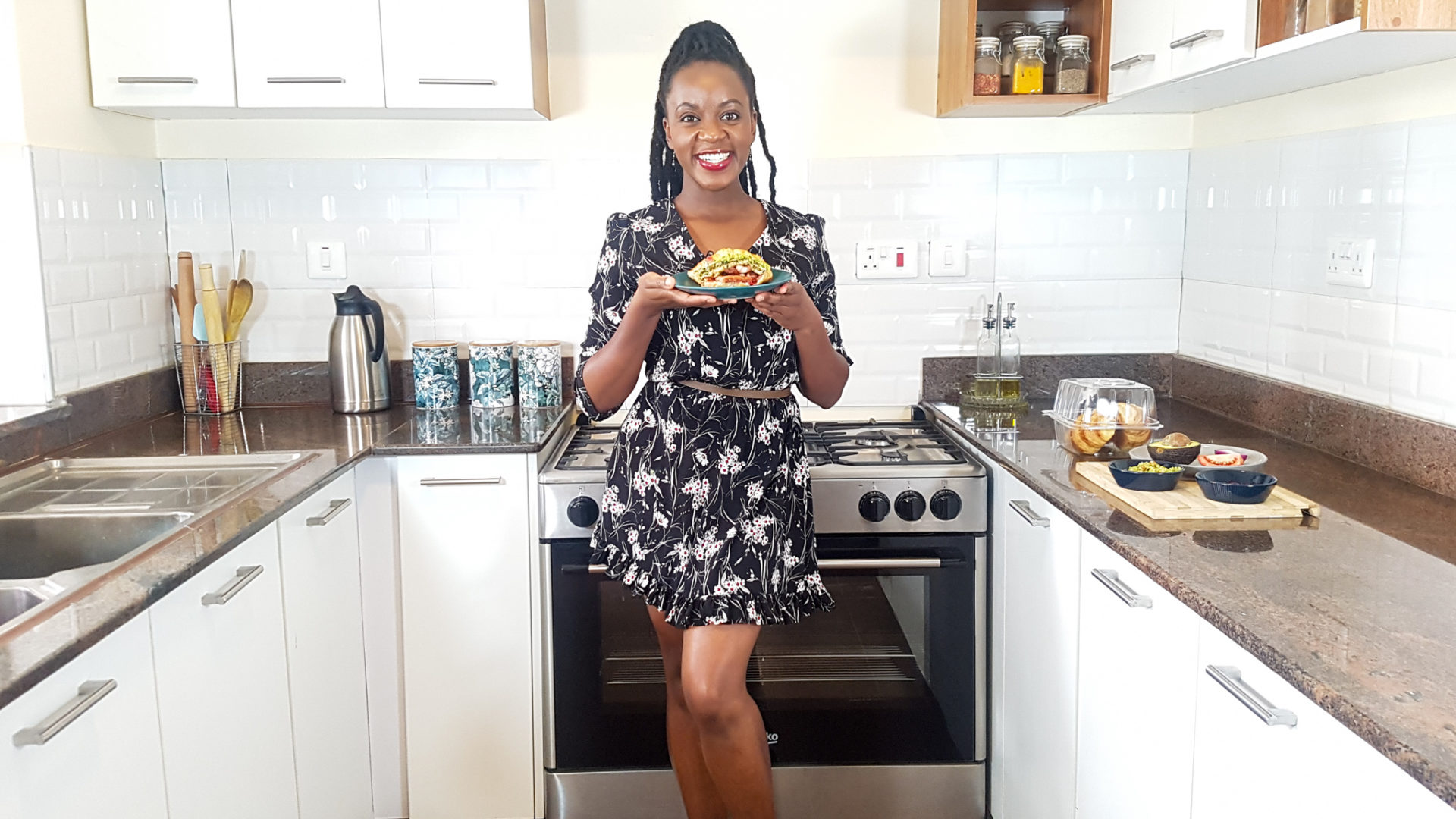 Happy Wednesday love!
-K
---
Get your downloadable recipe here :))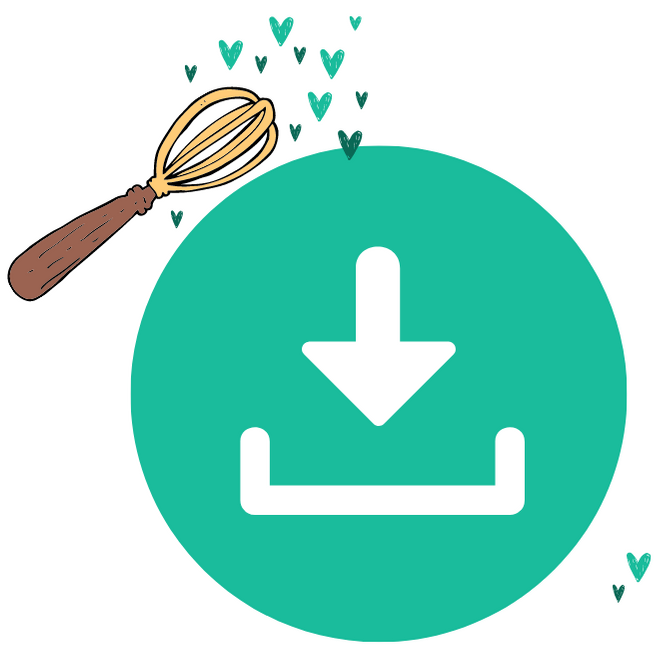 ---
All content and images are copyright protected by



Do not copy in part or whole without giving due credit.
---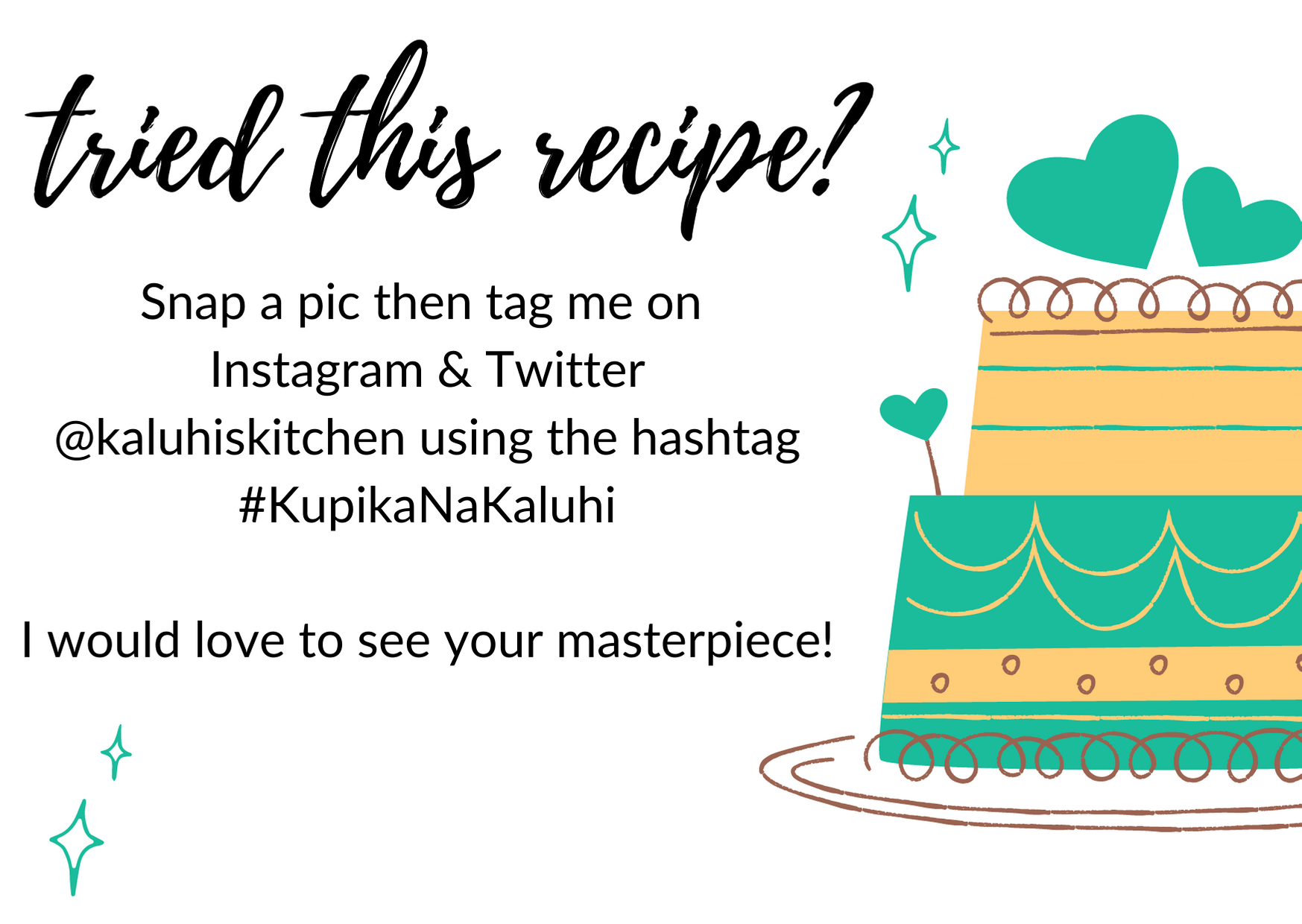 ---