I am one girl who loves loves loves loooooooves Muhogo (cassava). Growing up, I never enjoyed it. In my mind, muhogo was for old people. And I have now grown up and become that "old person" who 7 year old me would be shook to learn adores muhogo. Muhogo is versatile. It has an inherent soft, earthy taste to it which on its own is so delicious. However, it is also versatile enough to take up favors of other ingredients so well making it a joy to cook with! I often re-make these muhogo fries we made in 2016. They are tasty as a snack and also as part of a full meal. I also love muhogo wa nazi literally any time of the day, and paired with any meat of choice, it becomes super filling too.
In an age where we are moving more into consuming foods that are sustainable, muhogo (cassava) is definitely top on the list of one of the foods the world is warming up to. Maragolis and most people from western Kenya eat muhogo all the time, and in different ways. We love it whole in different forms. We also mix in the flour for unga ya ugali and ya uji. I got my hands on the flour and decided to make something sweet and gorgeous. Let us get into my perfect lemon and blueberry muhogo pancakes.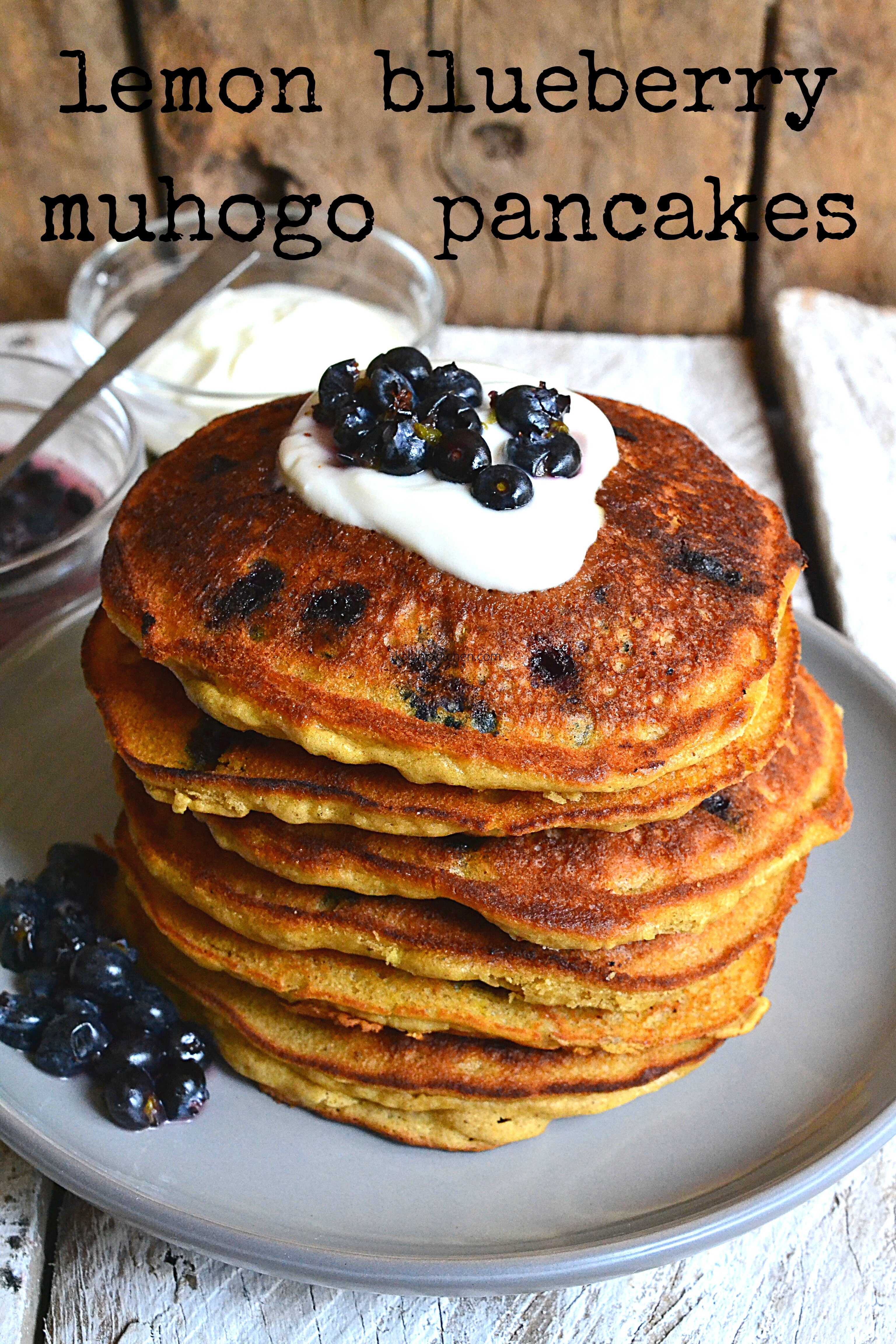 I made a dope vid to accompany the blog post. Do watch below, and subscribe!

PREP TIME:  10mim   COOK TIME:  20min       SERVES: 3
Ingredients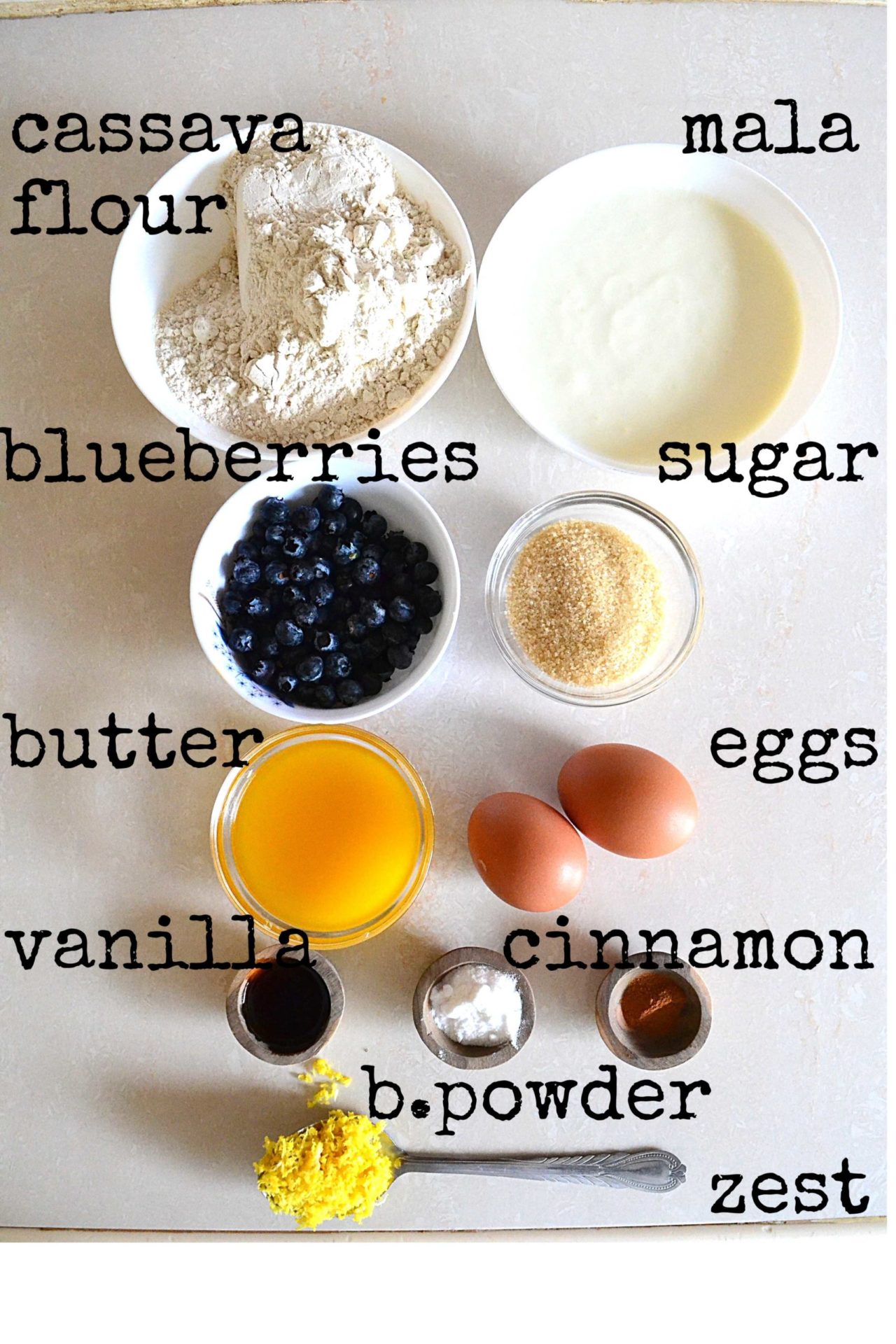 1 3/4 cups of muhogo (cassava) flour
1 1/2 cups of mala
4 tablespoons of molten butter
1 teaspoon of vanilla extract
2 eggs
1 tablespoon of lemon zest
A handful of blueberries
1/2 teaspoon of cinnamon
1 1/2 teaspoon of baking powder
5 tablespoons of sugar
Method
In a bowl, combine the dry ingredients: (flour, cinnamon, baking powder). Muhogo flour is gluten free too so if you do not eat gluten-laden foods you will enjoy this (Allow me to emphasize gluten is not a sinful, dirty thing – it just is. Nothing wrong with eating it, unless you are allergic to it).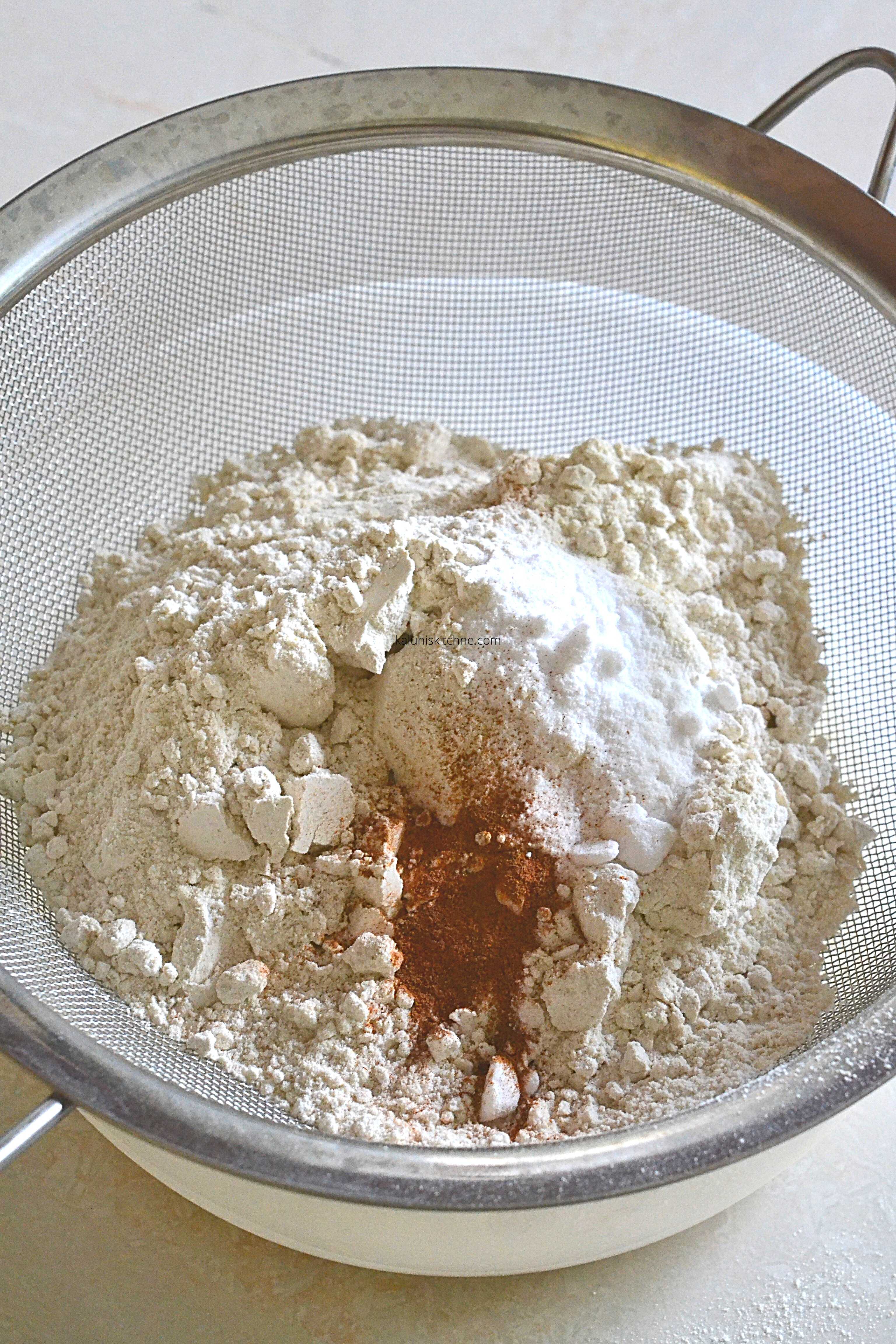 I got my Muhogo flour from CarreFlour flour aisle and I found out that HealthyU sells some too. It is alot lighter and finer than wheat flour – almost powdery – so work with it with less force. I was too forceful and made spectacular messes lol.
In another bowl, whisk the eggs and the sugar until pale yellow and frothy. The air bubbles formed at this stage will aid in making your pancakes airy along with the raising agent we have in this.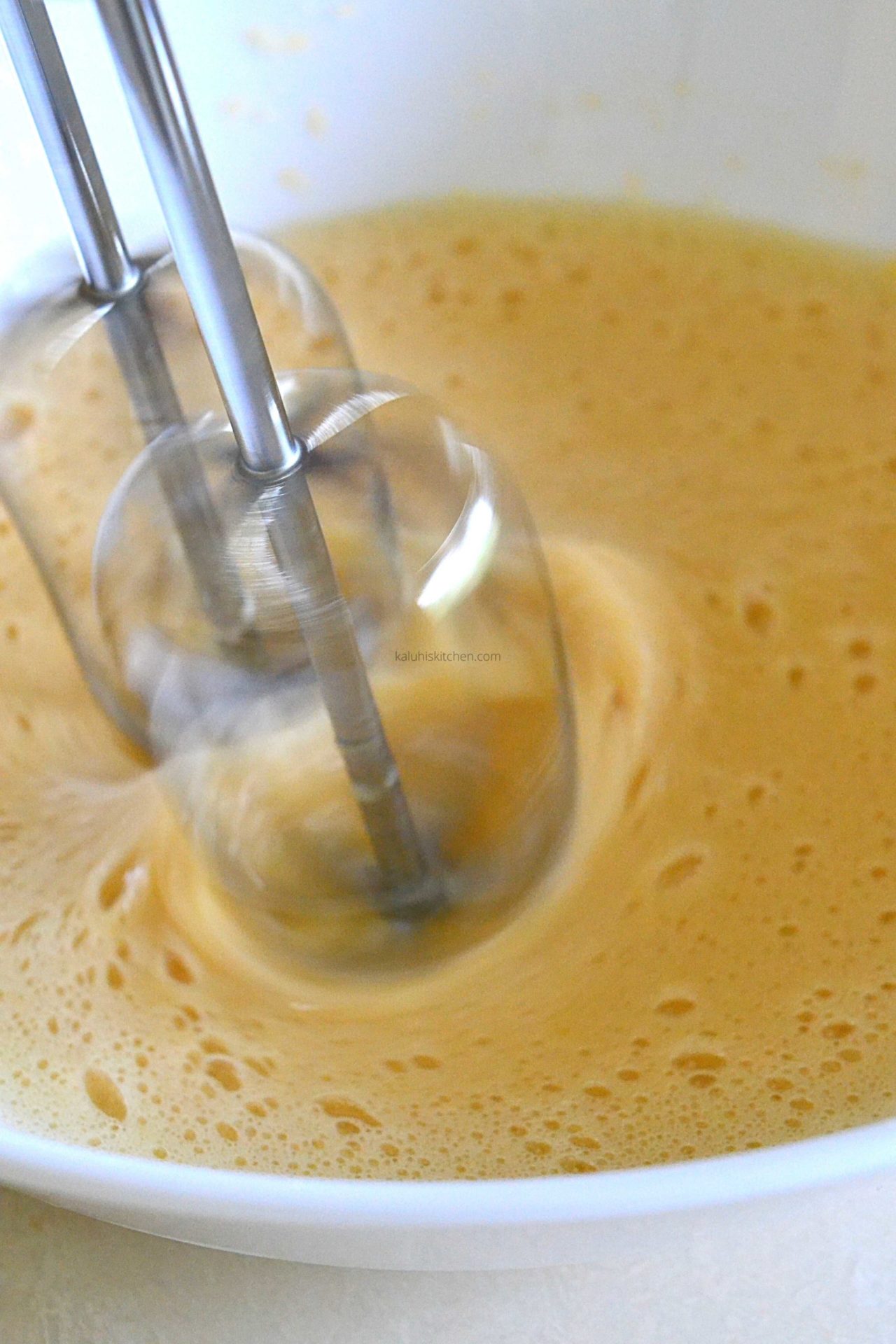 Pour in the egg mixture into the dry ingredients and mix until roughly combined. Then pour in the mala, vanilla and the molten butter. Mala is fermented milk and in place of mala, you can use amasi/ buttermilk/ kefir depending on where you reside in the world. Mala really makes the pancakes really moist and soft and it is a mandatory ingredient. The molten butter is optional, but it adds a creamy richness to this.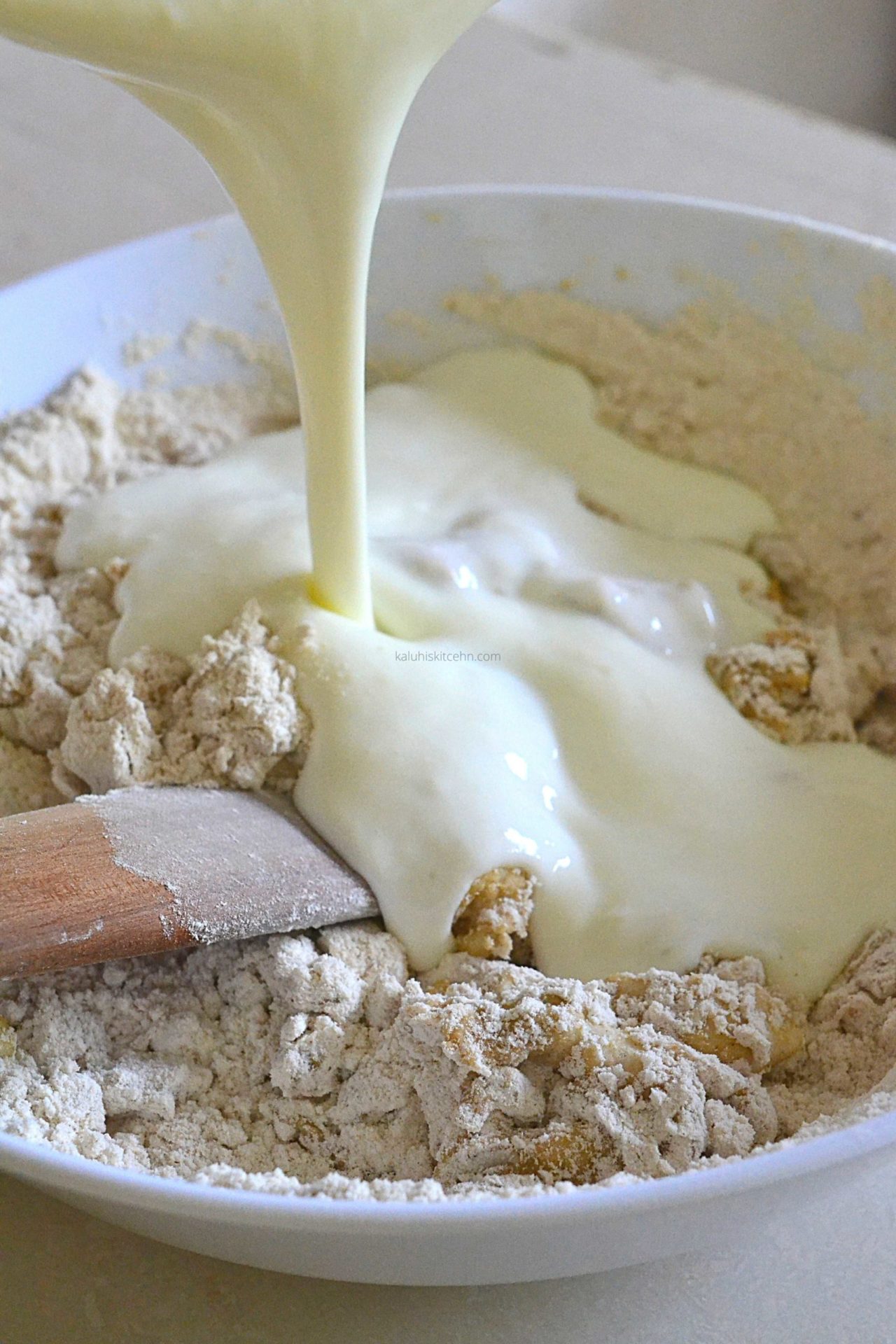 See the consistency of my batter once the mala is mixed in at 4.51 – 5.00.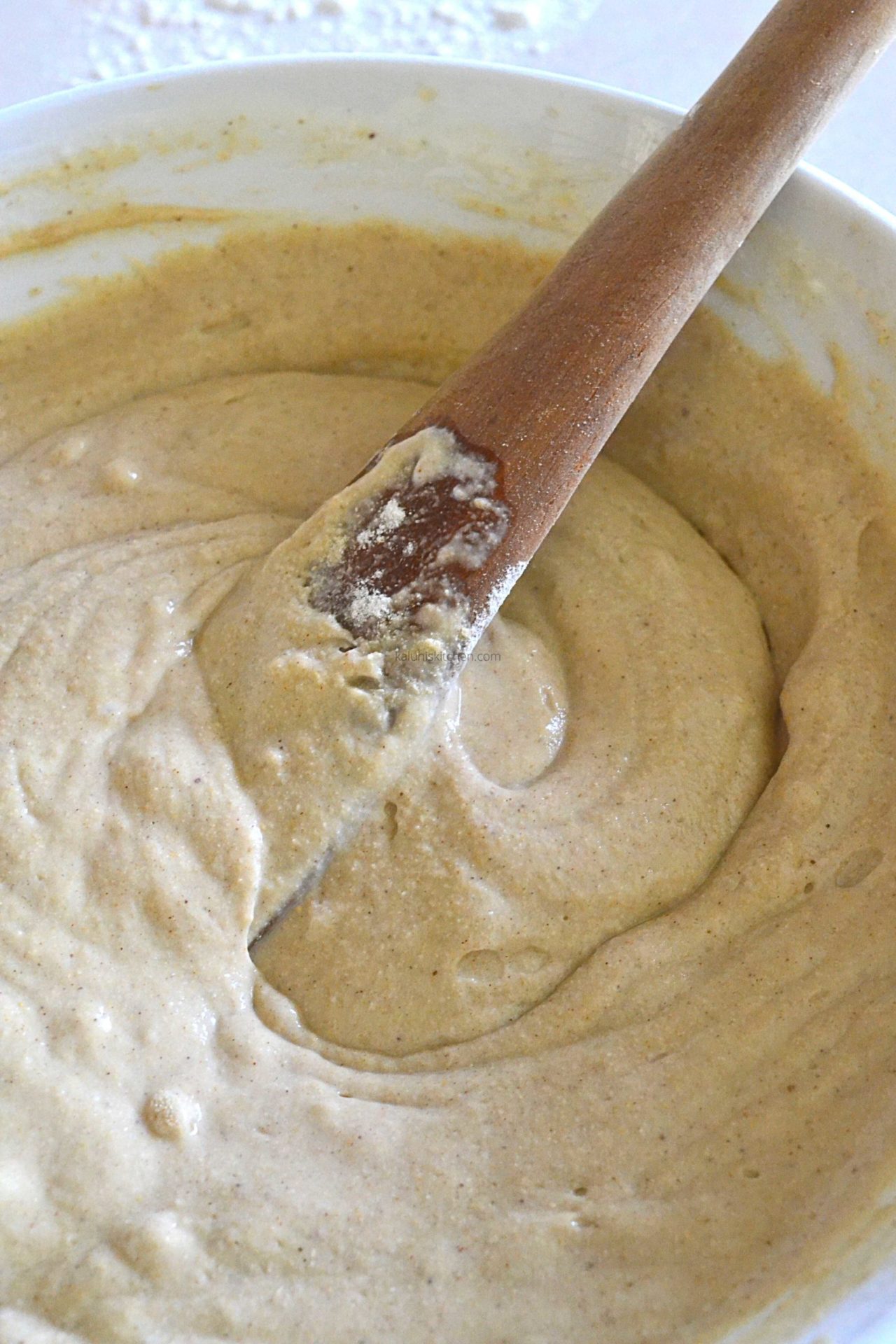 Once combined, throw in your blueberries, butter, vanilla and the lemon zest. I found blueberries at a sale in Carrefour and I could not let then pass me by. I initially wanted to have these as just lemon pancakes but after I found blueberries on sale, I grabbed some and incorporated them into my recipe. A punnet at the time I bought mine were 99 bob each; the price may be abit different when you go buy yours but not too wildly different.
Mix that until just combined and proceed to cook.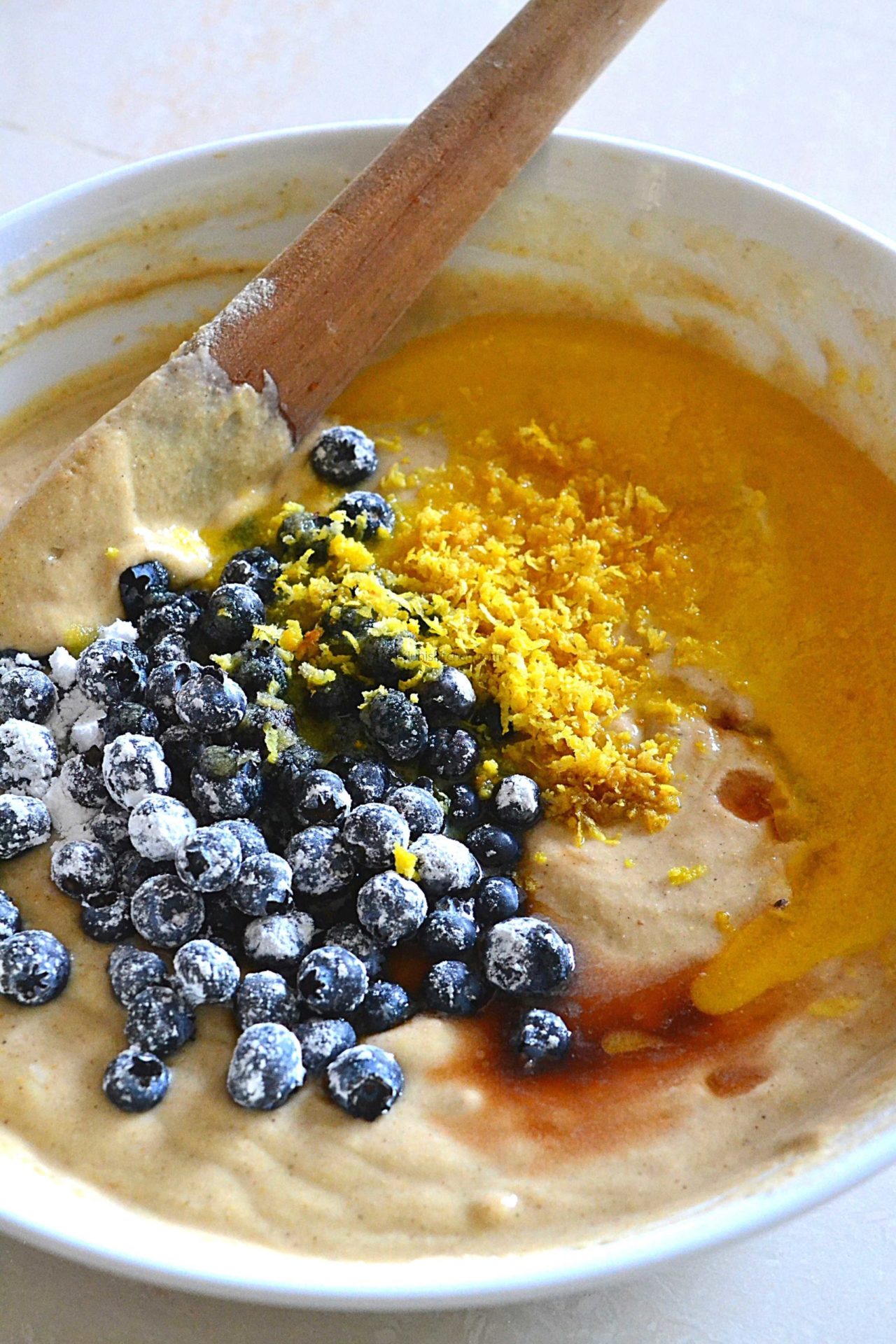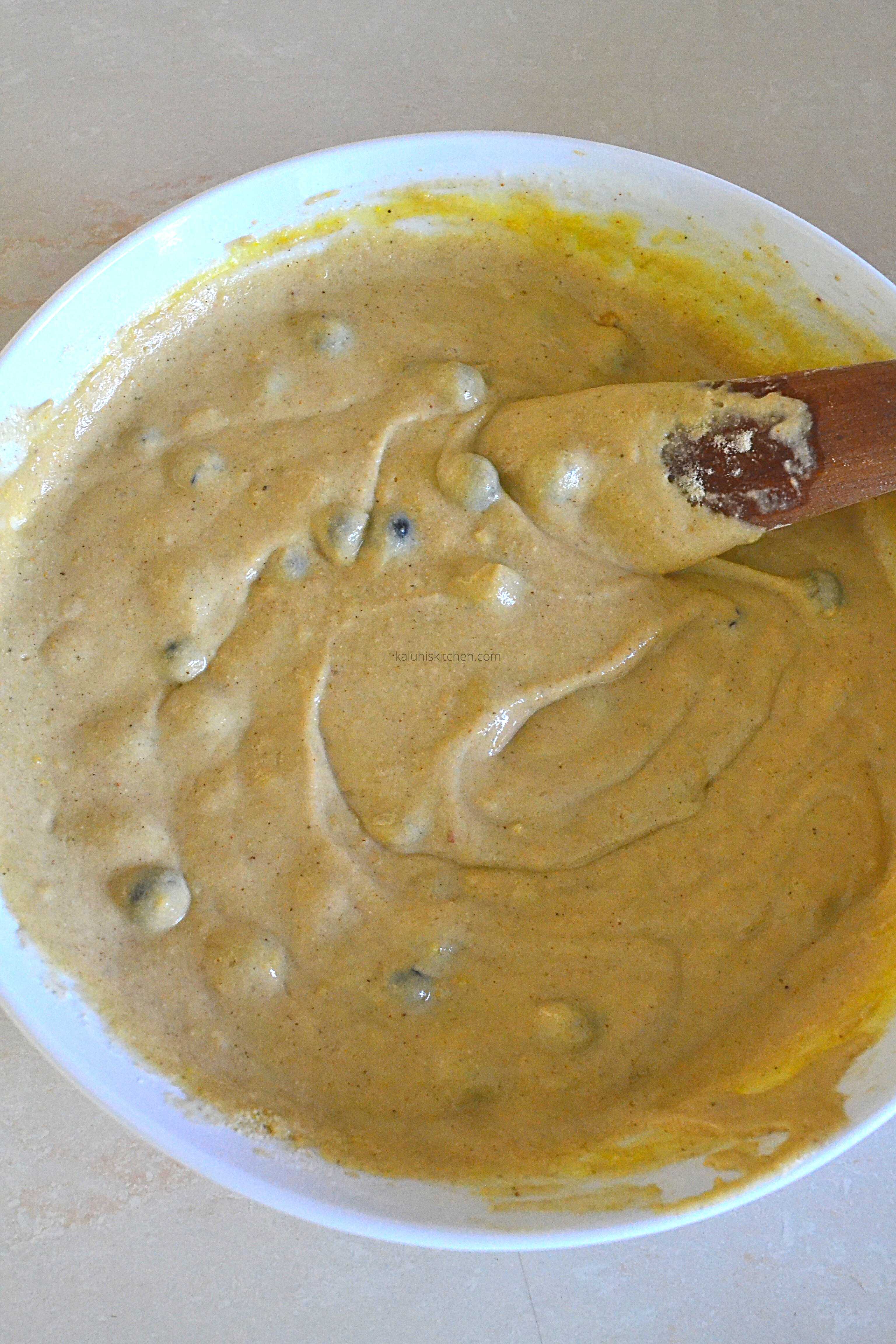 With the batter done, let us get cooking!
Each pancake will take about 2-3 minutes each side.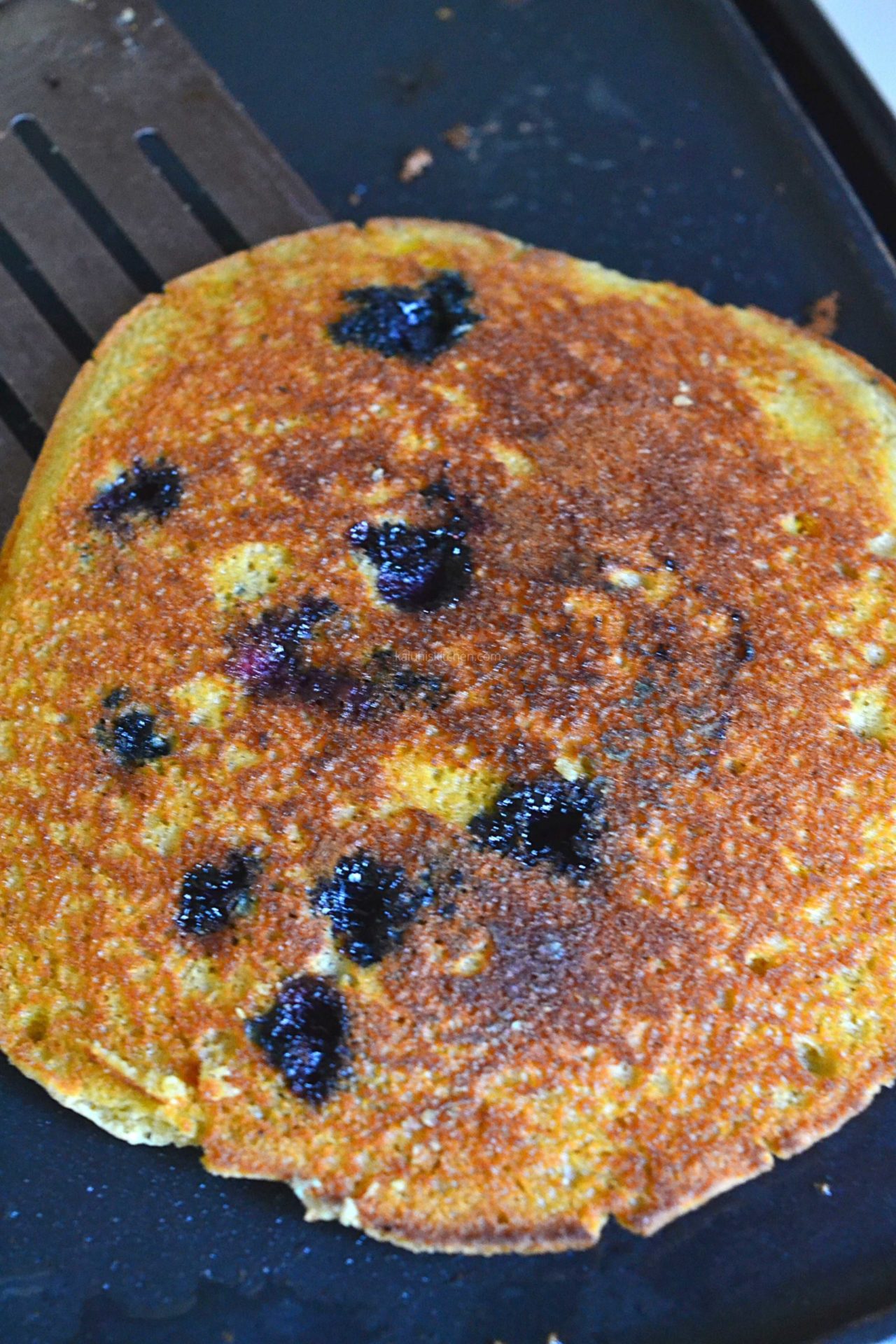 You will know they are ready to flip once the surface forms small bubbles over the top. See 7.36
Once done, pile them high and serve with some yoghurt and fresh berries. Gorgeous plateful of the most delicious muhogo pancakes you will ever have!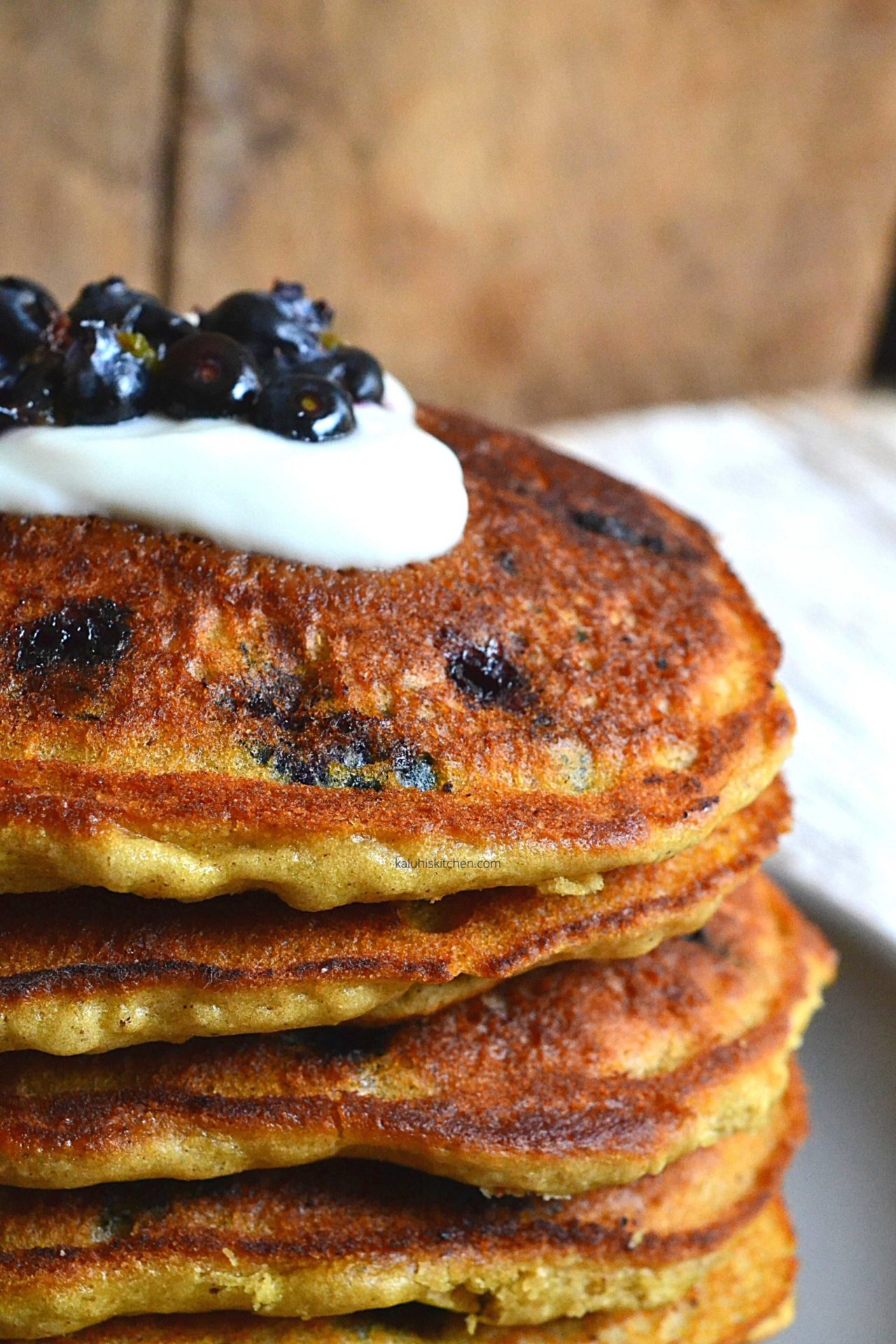 Gluten free foods usually have a tendancy to become very dense, which made me nervous while experimenting with muhogo flour for my pancakes. However I was overjoyed when I ate these and had them so soft, so airy and so light too! They also delivered in terms of flavor. The warmth of the cinnamon mellowed out the zestiness of the lemon. The warm fruitiness of the blueberries made each bite beautifully juicy and this was really filling too!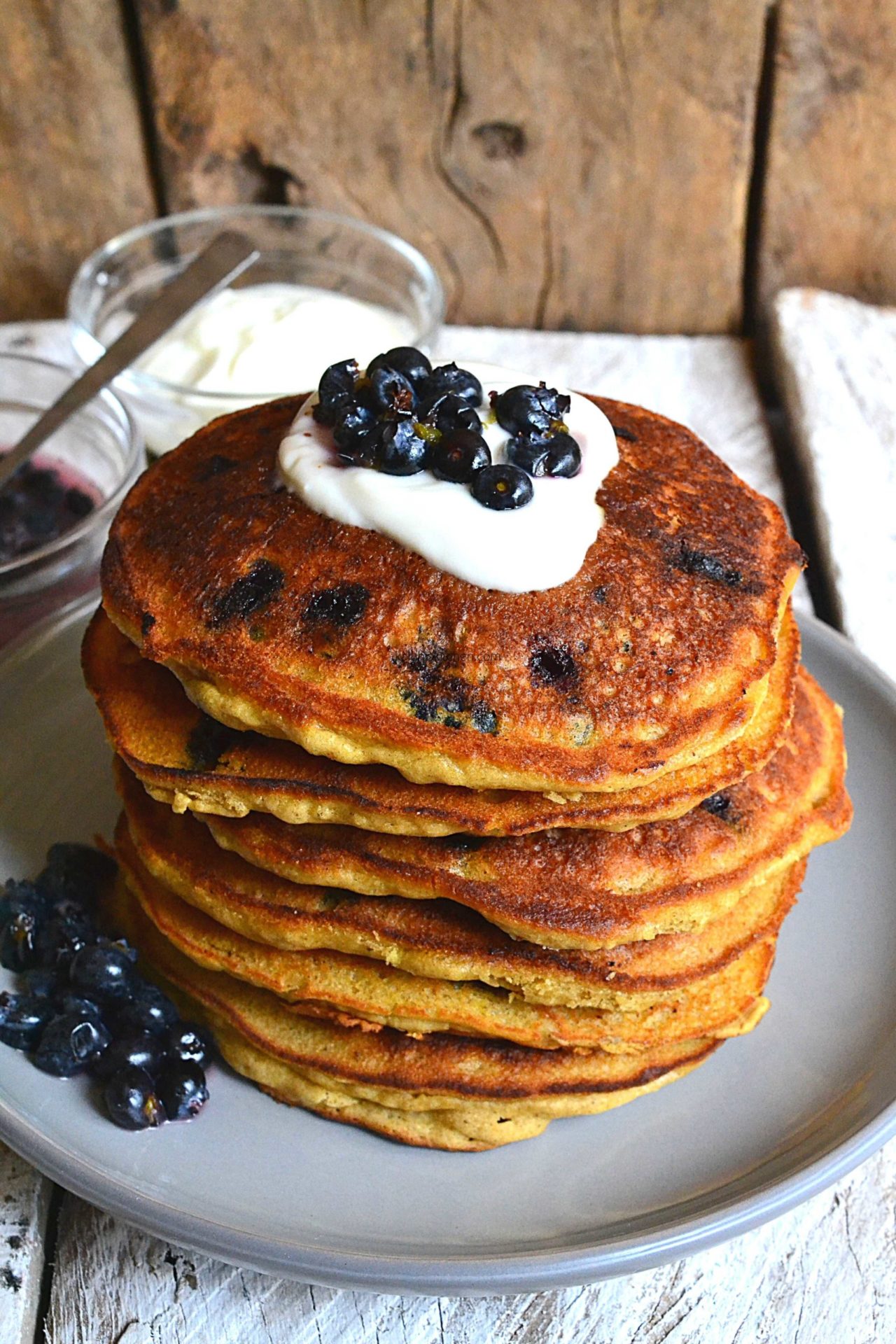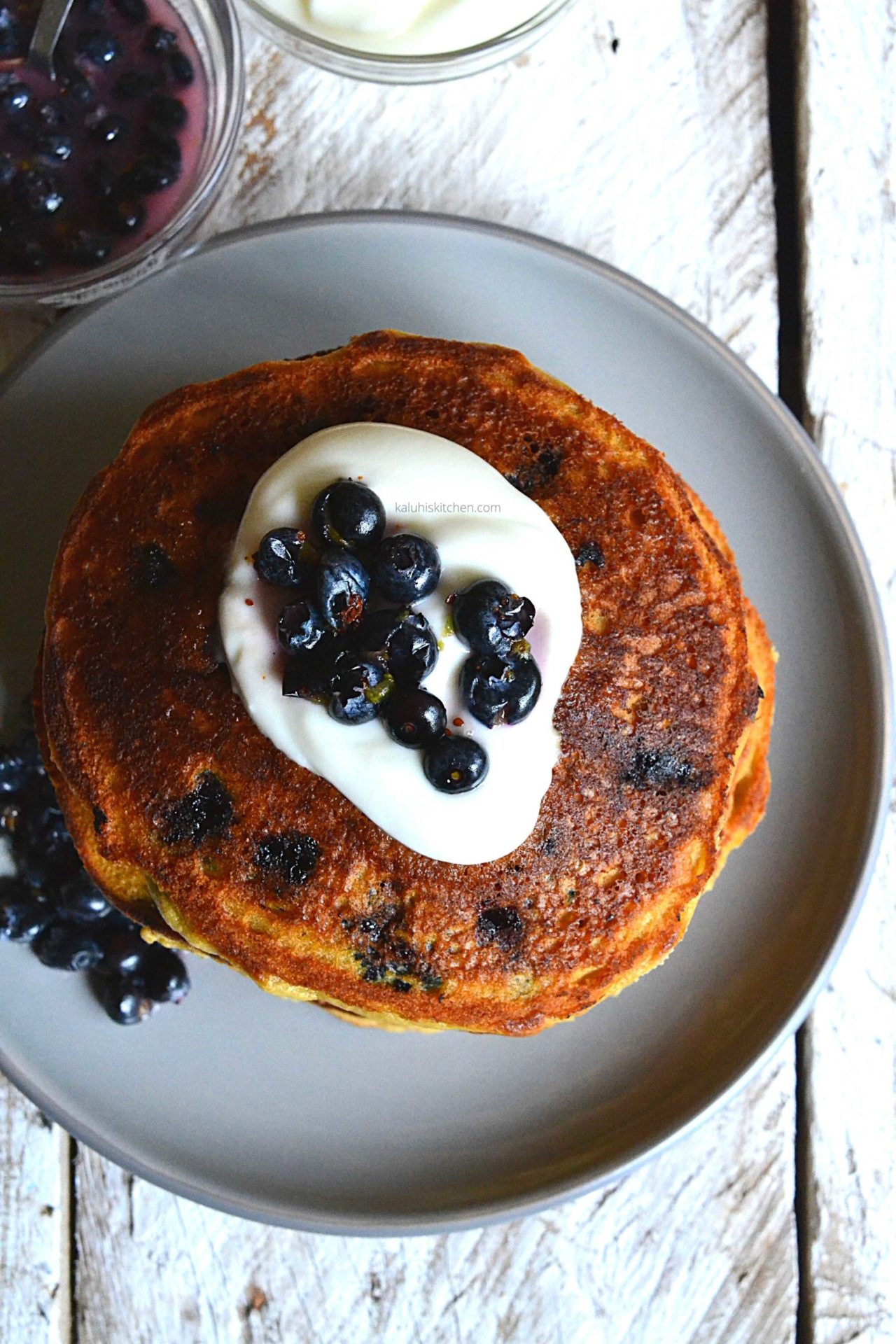 Step outside the box with me and give this recipe along with me! I know for sure you will love it jus as much as I did. Watch today's complimentary video to this blog post and leave me a comment on what you loved most about it. Thank you so much for being here!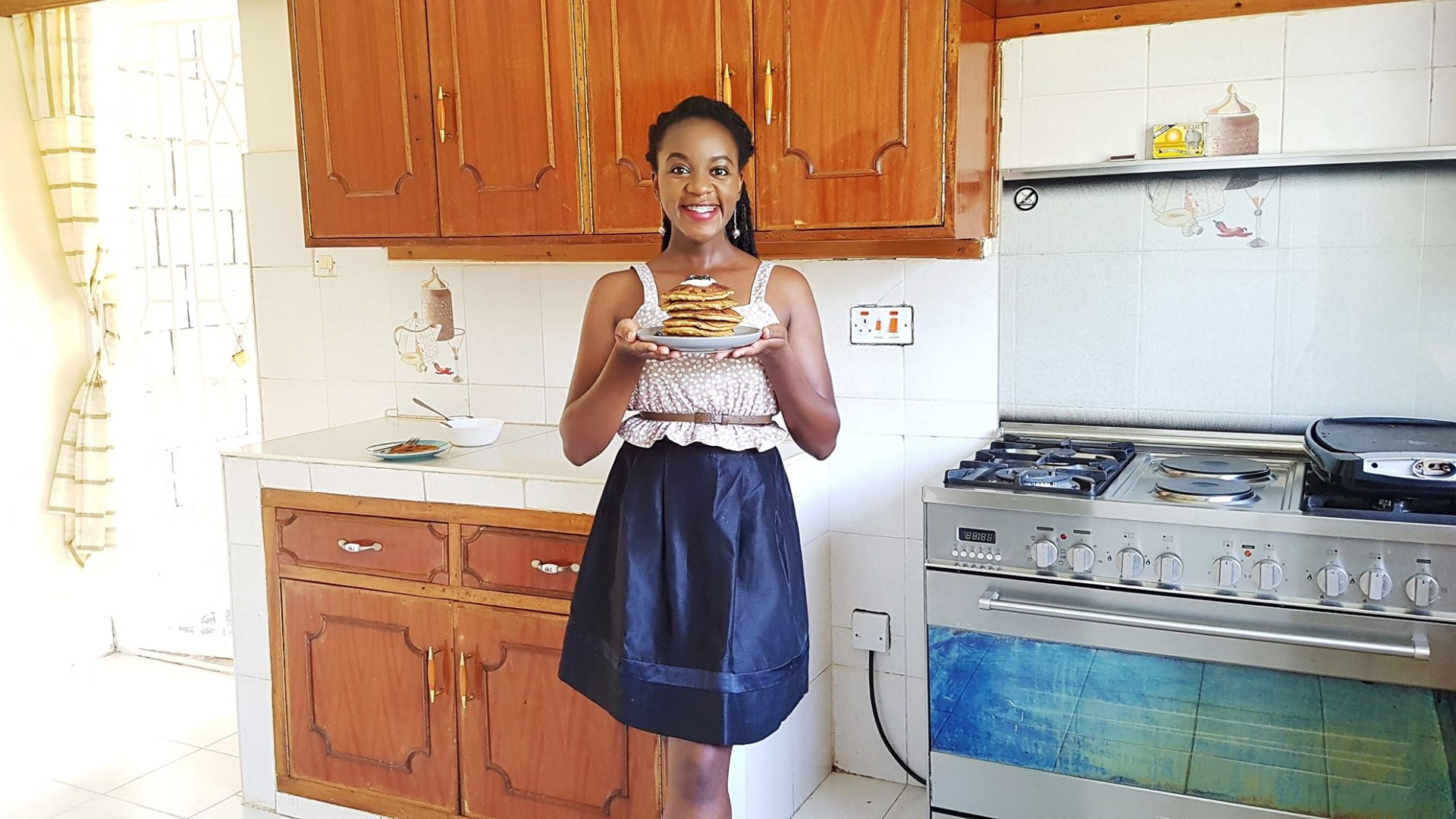 -K
---
Get your downloadable recipe here :))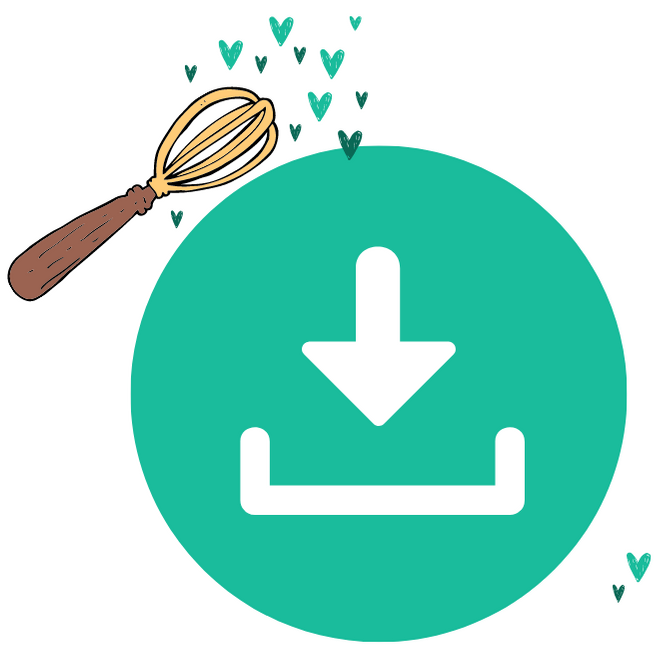 ---
All content and images are copyright protected by



Do not copy in part  or whole without giving due credit.
---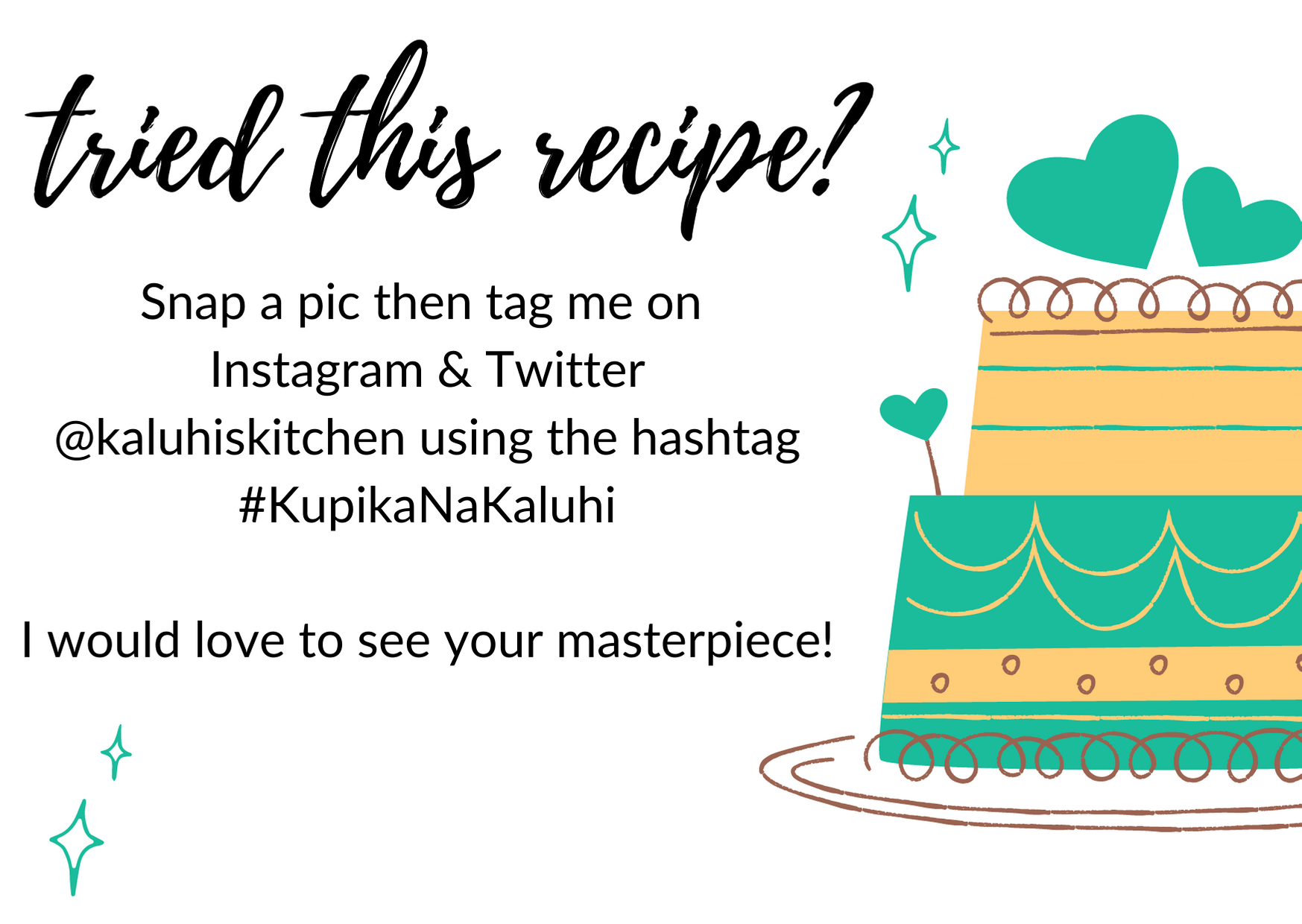 ---