We woke up to a grey, misty, drizzly Wednesday morning. We are in mid-august and currently experiencing the dying embers of the cold season and boy it's kicking out butt!! We are now going to cosy up to the weather and enjoy all things comforting! We are going to enjoy some dawa as we go through our work day! We are going to prepare some rich and creamy coconut milk and peanut sauce matoke for some hearty, delicious lunch. And all through the weekend, we are going to enjoy my guinness braised cumin beef short ribs!! I filmed this in May this year (I do all my content months in advance) and it has been such a joy enjoying it since then till today and I am certain you too shall thoroughly enjoy it too!!
I shall be taking a brief break until around October as I heal from a jaw fracture. Can't wait to film new YouTube and blog content then. In the meantime, I will be very very much present and active on Twitter, Instagram and Facebook so do follow me on there if you are yet to. That said, let us get into this beautiful beauty!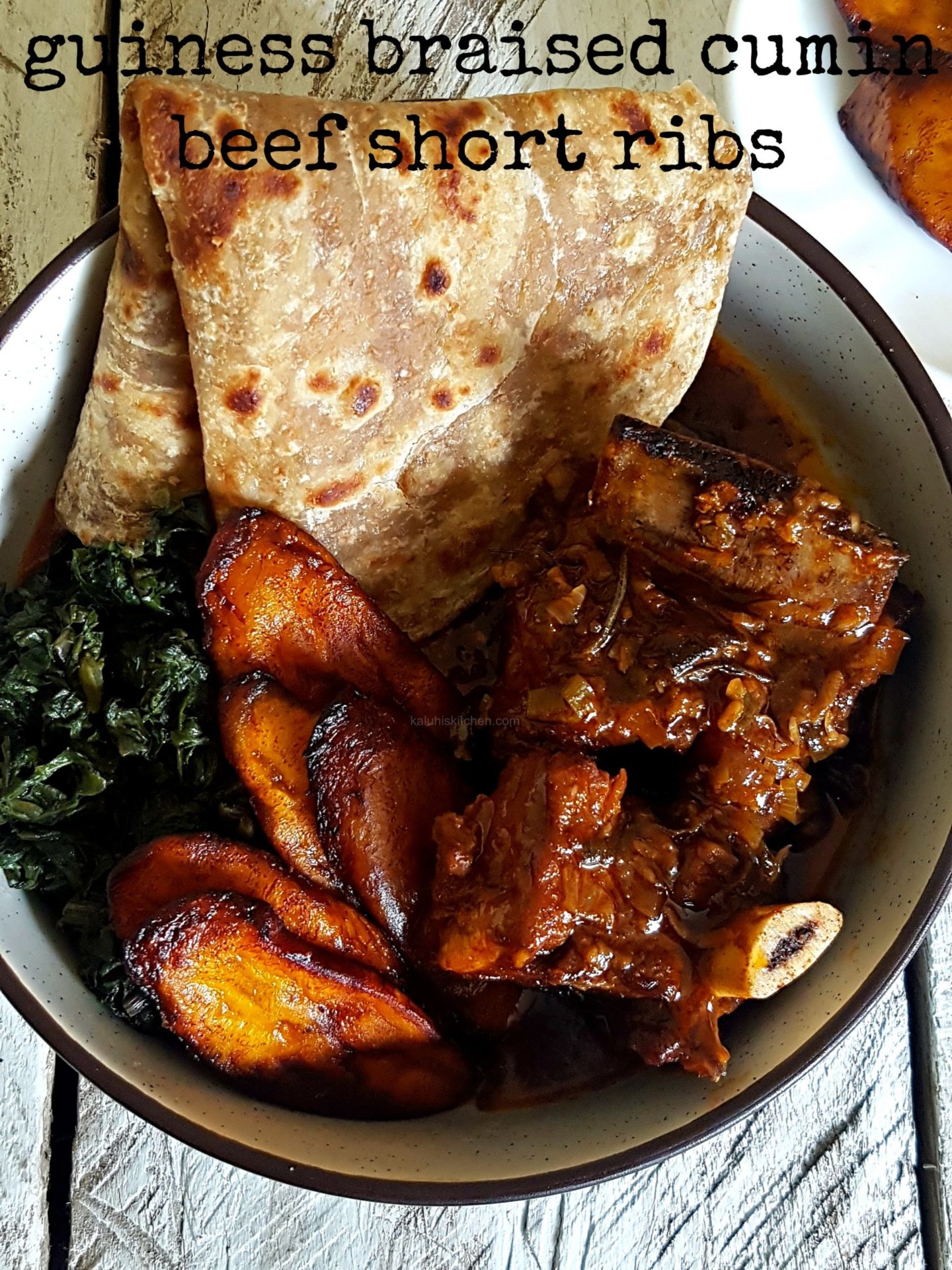 I made a dope vid to accompany the blog post. Do watch below, and subscribe!

PREP TIME: 24 hr COOK TIME: 3hr SERVES: 5
Ingredients
For marinarion
1.5 kg of beef short ribs
1 tablespoon of cumin
1 teaspoon of garlic powder
1 teaspoon of paprika
1/2 teaspoon of black pepper
1/4 teaspoon of chili
Salt
For the cooking & braising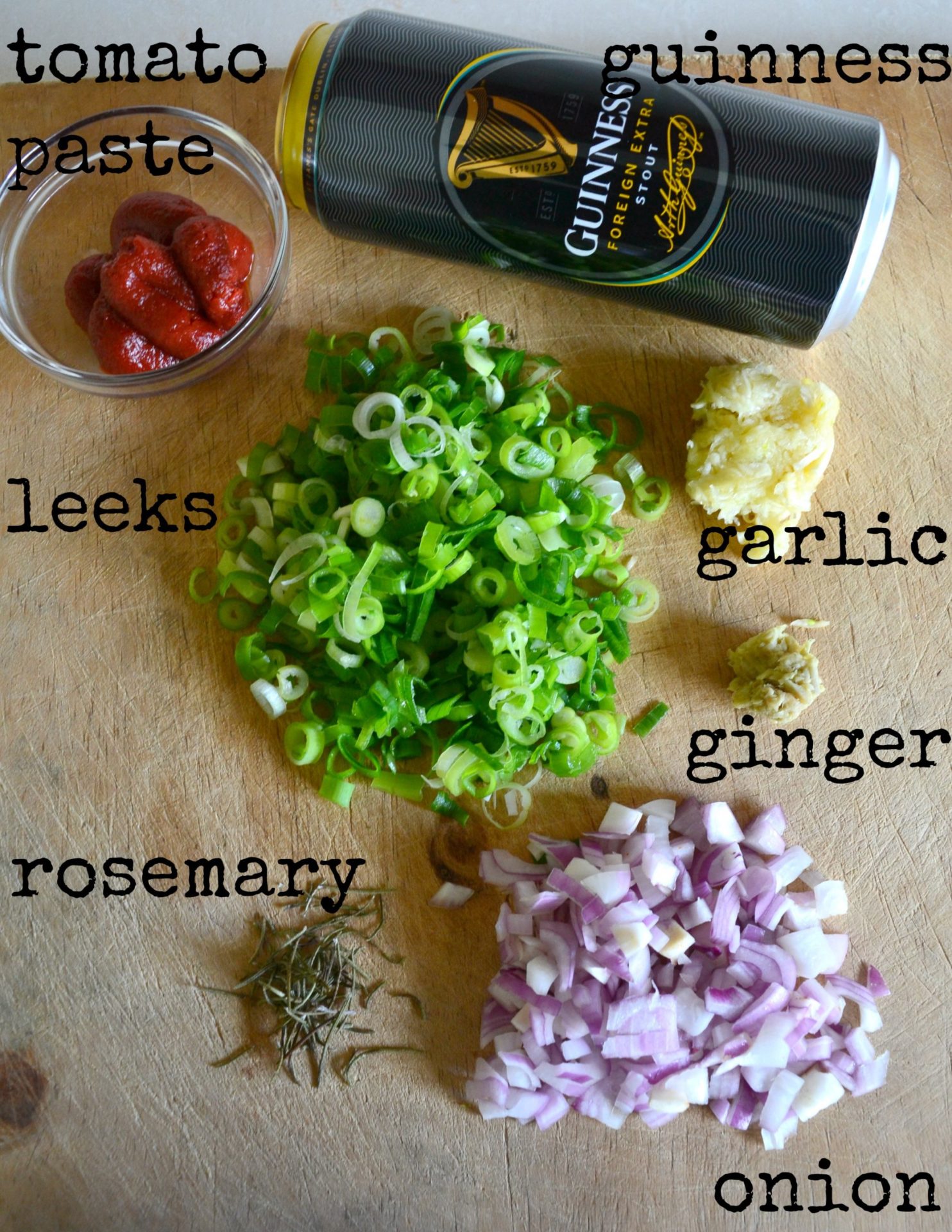 1 red onion, diced
1 cup of finely chopped leeks
8 cloves of garlic, minced
1 tablespoon of minced ginger
1 tablespoon of rosemary leaves
1 cup of beef stock
200ml of guinness stout
Method
Beef short ribs are a cheap cut, but cheap does not mean less delicious. They have immense potential of taking up flavor and when braised, they become super tender and really delicious too. I purchased mine from Karen Provision Store however CarreFour also have as well as Morrendat Farm.
We begin the process by marinating the meat. Place your individual beef short ribs in a container and rub the marination spices over them. Let them sit over night or if you are in a rush, 3-6hrs is adequate.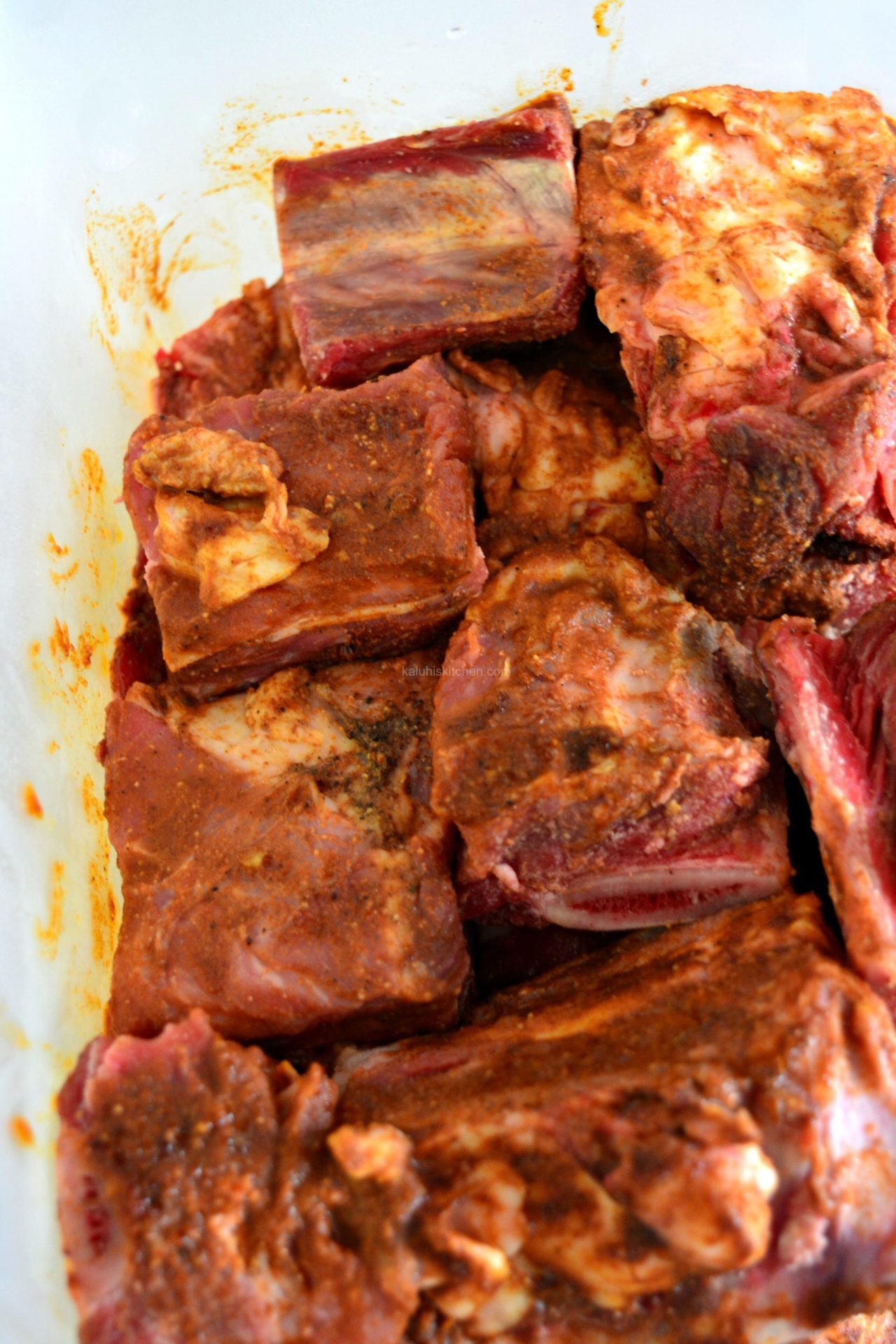 I chose to let my short ribs marinate overnight. Once the marination is done next day, allow them to come up to room temp, then proceed to sear until browned on each side. We let the meat come up to room temp first before searing so that the meat does not dry up and toughen were it seared while still cold.
The browning of the ribs is also very important. It deepens the flavor and also develops the spices we used for seasoning. The browning will take a few minutes each side. Do not stretch it. The ribs will finish cooking during the braising process.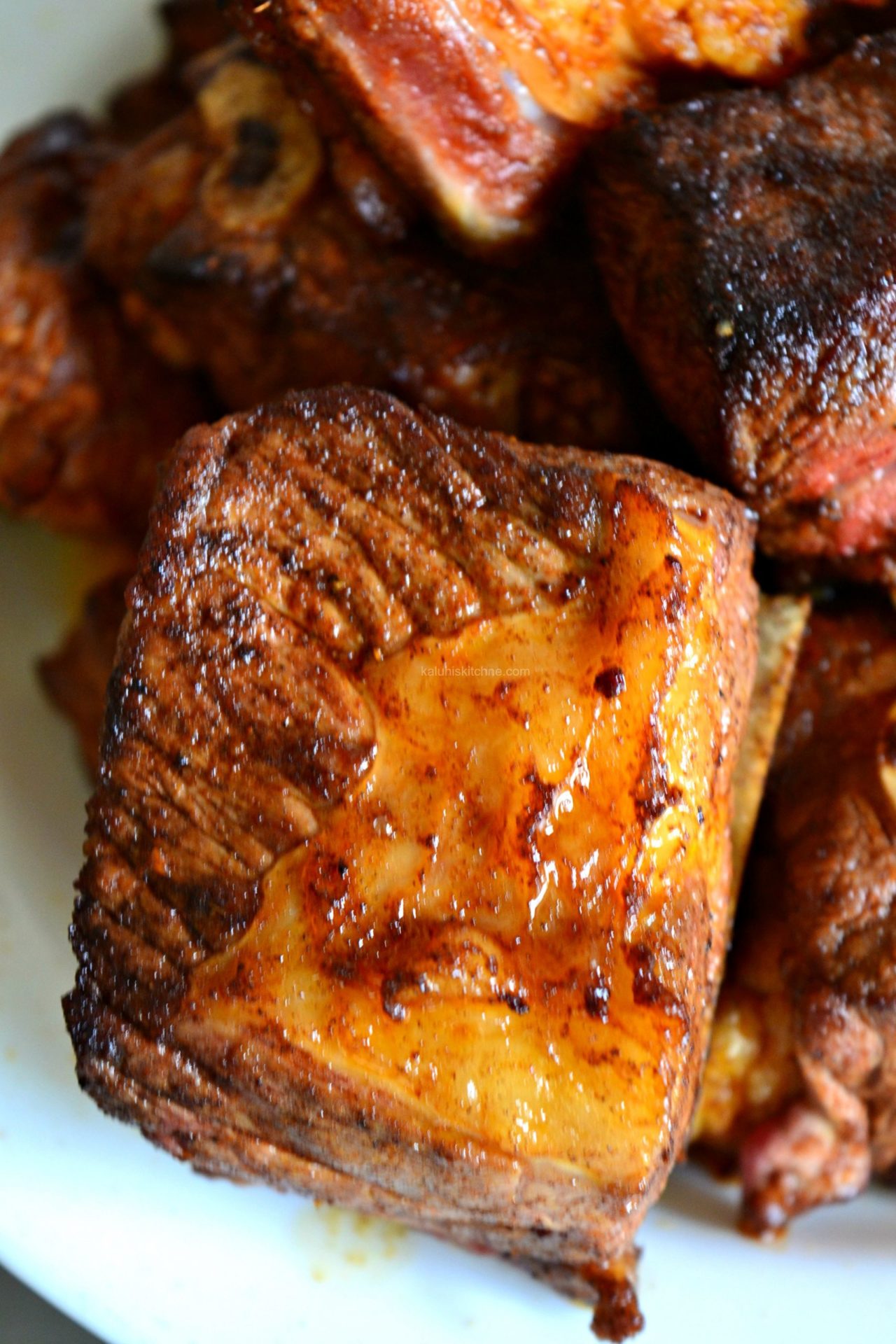 Once the beef short ribs are seared, remove them from your pan (see video at 3.19) and then add in the red onion, leek, garlic, ginger and rosemary and allow this to simmer until fragrant and softened. A good herby base sets the stage for delicious shortribs at the end of this all. Because my ribs already had salt in the rub we prepared for marination, I chose not to add more while cooking however if you feel like adding more to yours, you are free to do so.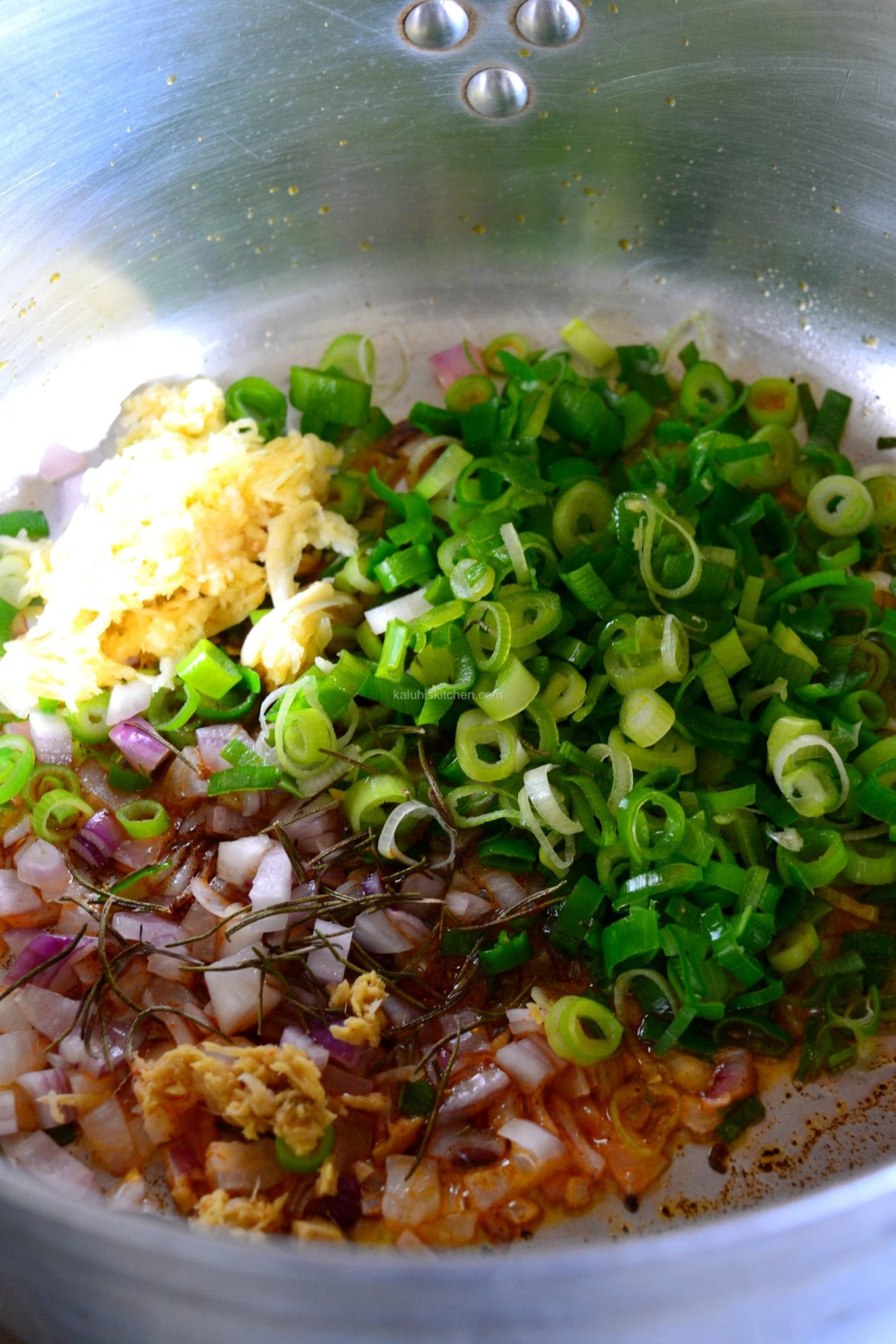 Add the tomato paste and let this cook down for about 5 minutes until it is all nice and thick.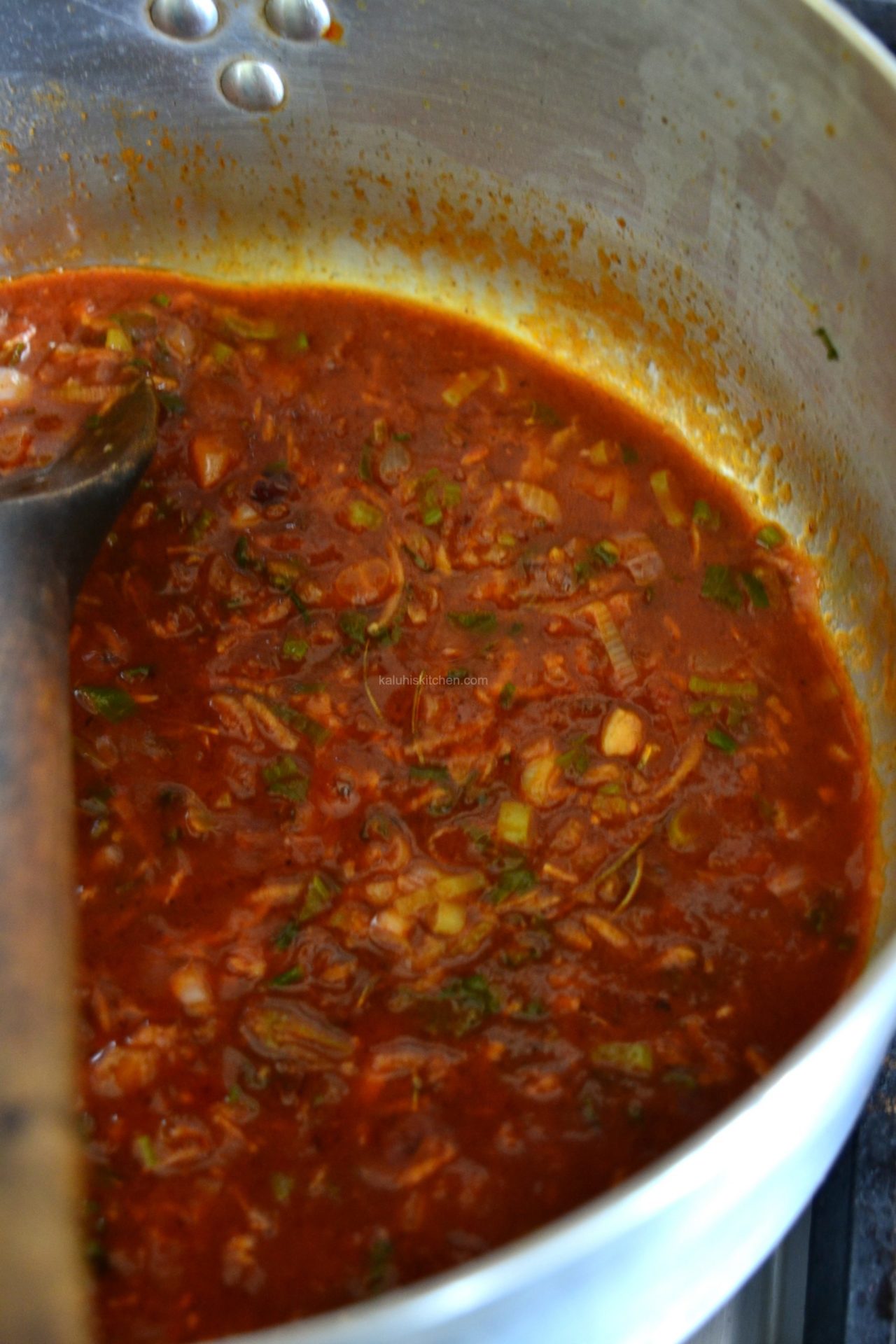 Add back the ribs into the pan with the cooked onion, mix in then add your beef stock (or hot water) and the Guinness. Let this simmer for 20 minutes to cook off the alcohol.
You can swap Guinness for a dry red wine. It will taste entirely different but still super delicious; though i encourage you to go for the Guinness.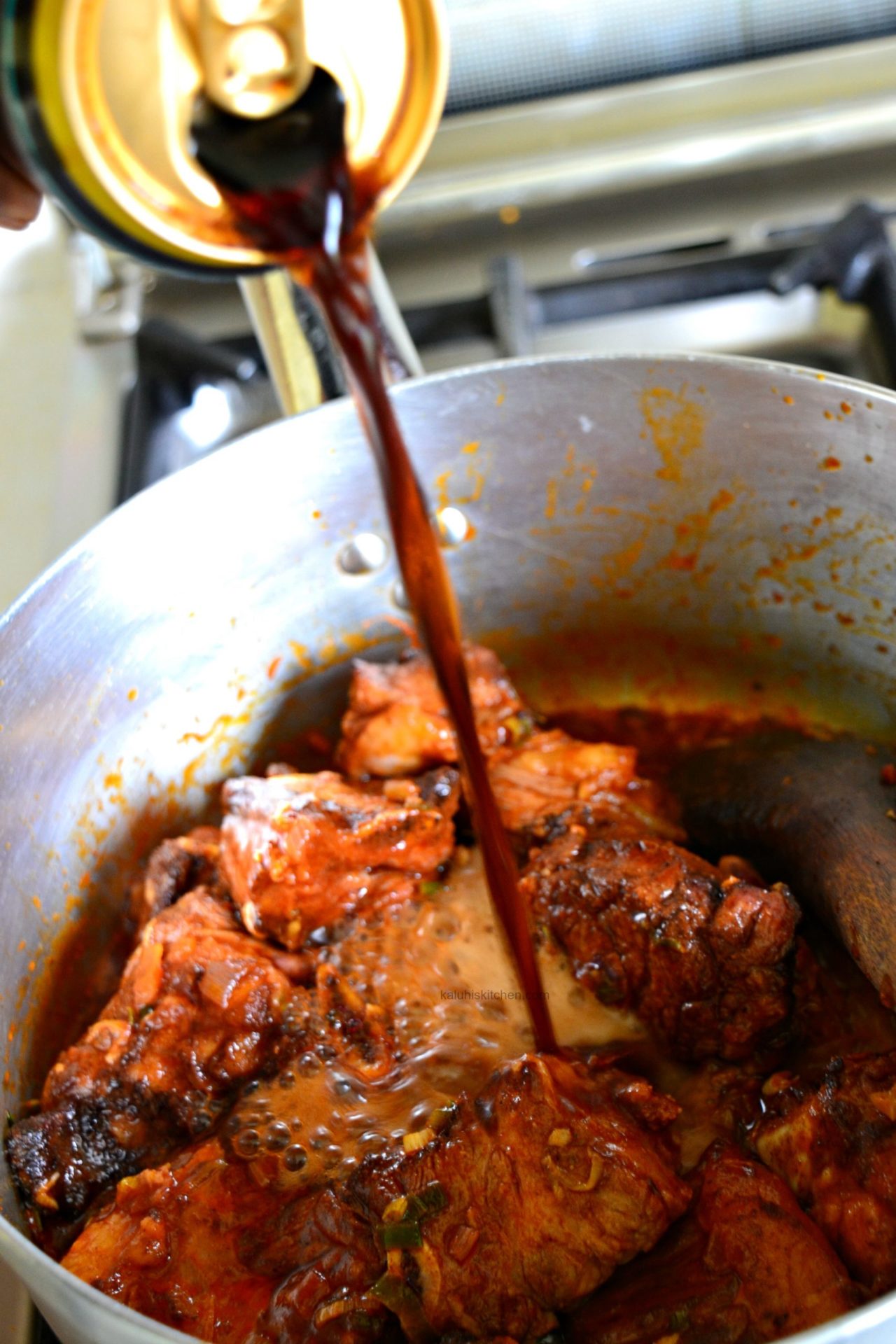 I get asked: "So, will I get drunk when I cook with Guinness (or any alcoholic drink)? "
The answer: NO
Cooking is very much a science as it is an art. Do you guys remember when we were learning about various liquid boiling points during Chemistry class in high school? We learnt that alcohol has a very low boiling point. Meaning, it evaporates very fast when heat is applied. Now, when you cook with an alcoholic beverage, the alcohol evaporates in the very early stages of cooking. It is cooked off. What is left behind is the other ingredients and flavors that were used to make the alcoholic beverage; and that is EXACTLY what we are after. We cook with alcohol not to get high (which doesn't even happen), but to get to the other layered flavors there in. Please please remember this! When someone tells you they got high after eating food cooked with alcohol, just know they are lying because you know and understand the science behind what happens when you cook with alcohol.
**
Once the simmering is done, transfer onto a baking pan or casserole dish, cover with a foil and let this braise at 180 for 3 and a half hours or upto 4 hours. You can see a sequence of this from my video from 8.20 -8.35.
Once done, proceed to serve with your fave veggies and starch. What I love about this recipe is that it can literally go with any starch+veggie combo! Be it with ugali and kunde, or rice and broccoli it will still be so bomb! For today, I plated mine with some chapo, spinach and abit of plantain.
How gorgeous is this plateful???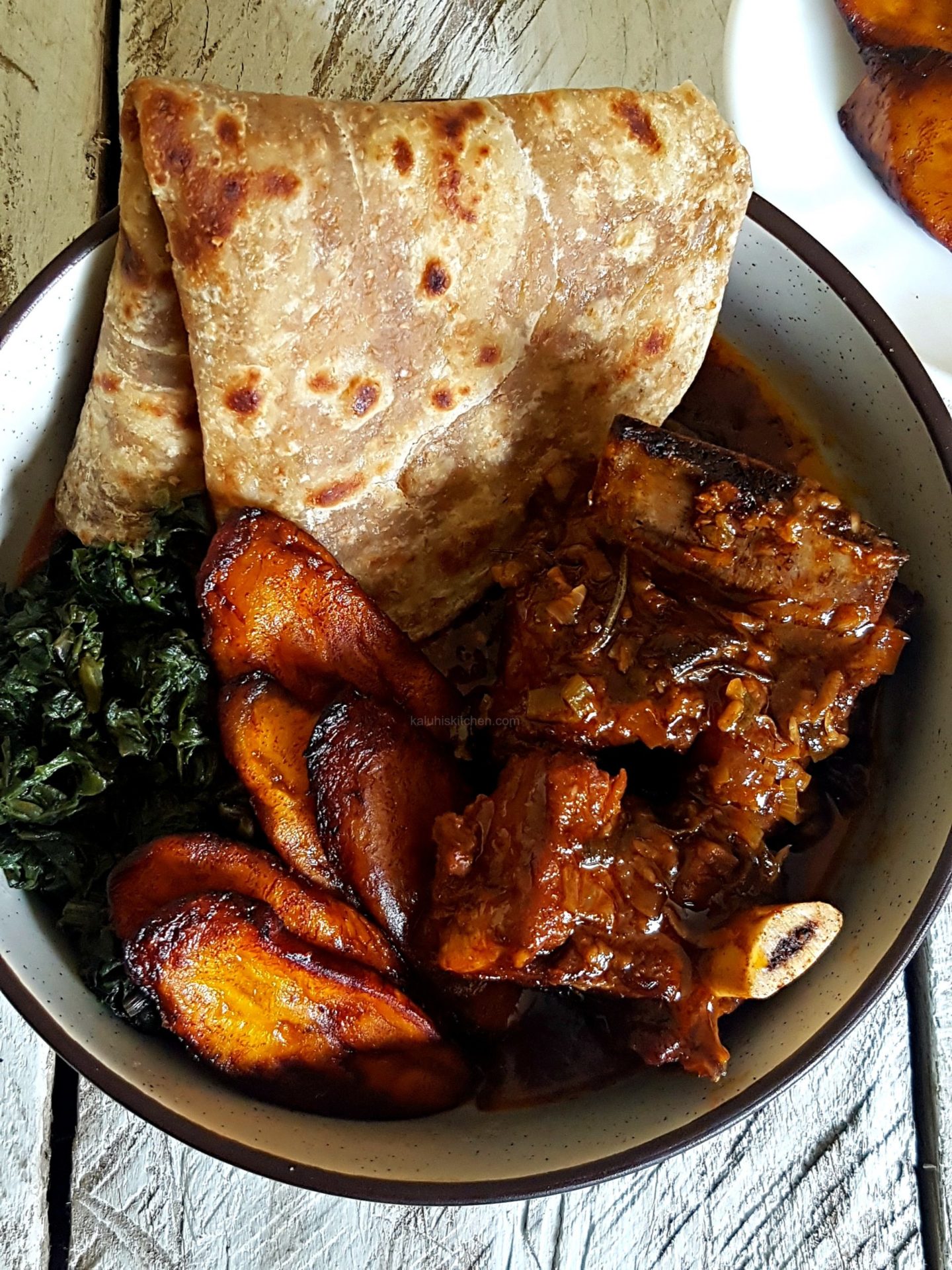 I loooooove how sinfully tender these beef short ribs were! You could appreciate the character that the spicy dry rub added to this during marination. The deep complexity that our guinness added was also much welcome and the herby base we used at the beginning of stewing gave this such a gorgeous flavor profile! This is perfect!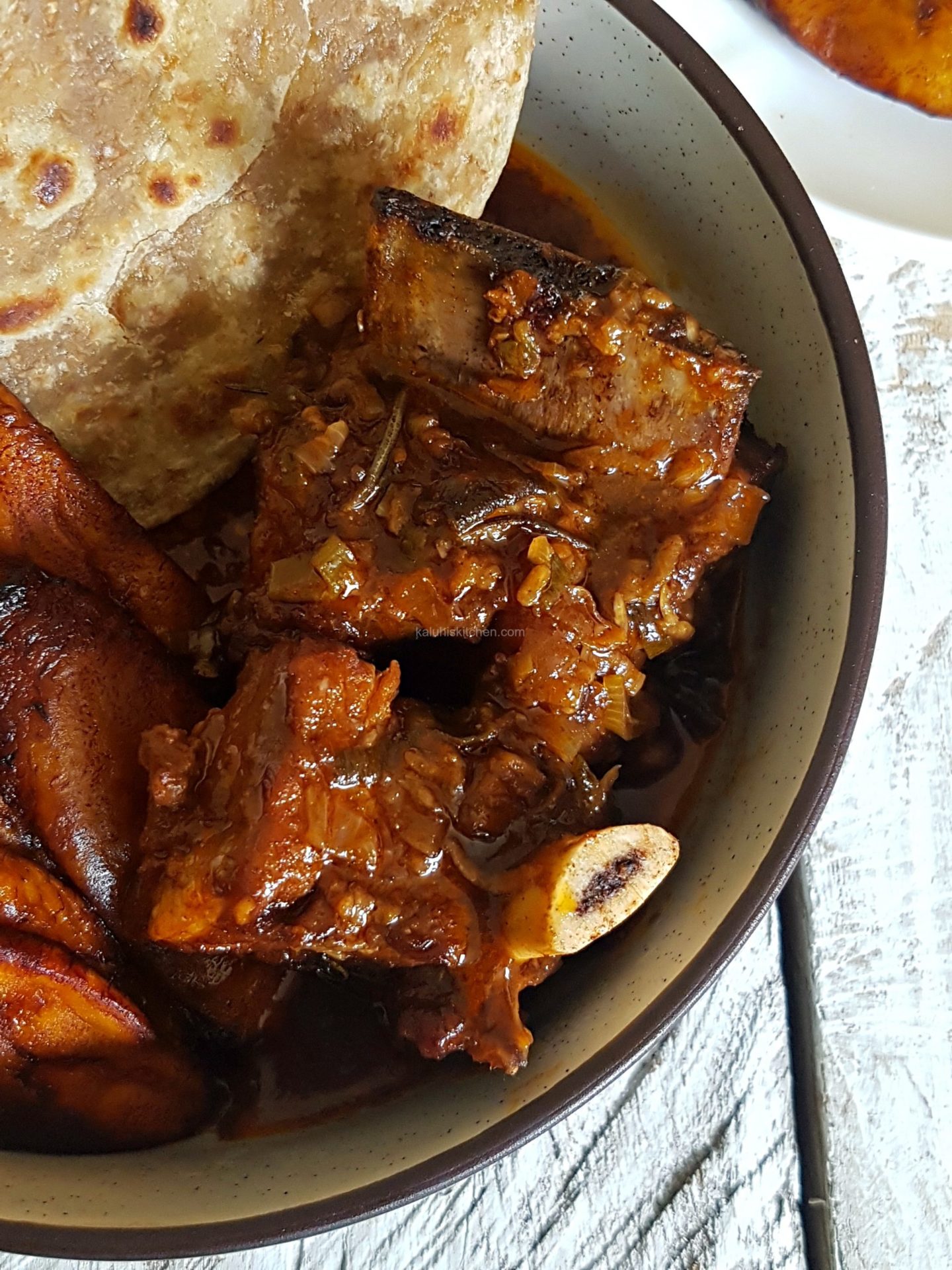 Pass by my YouTube channel for the complimentary video to this post. Leave a comment and like the video too and subscribe if you are yet to!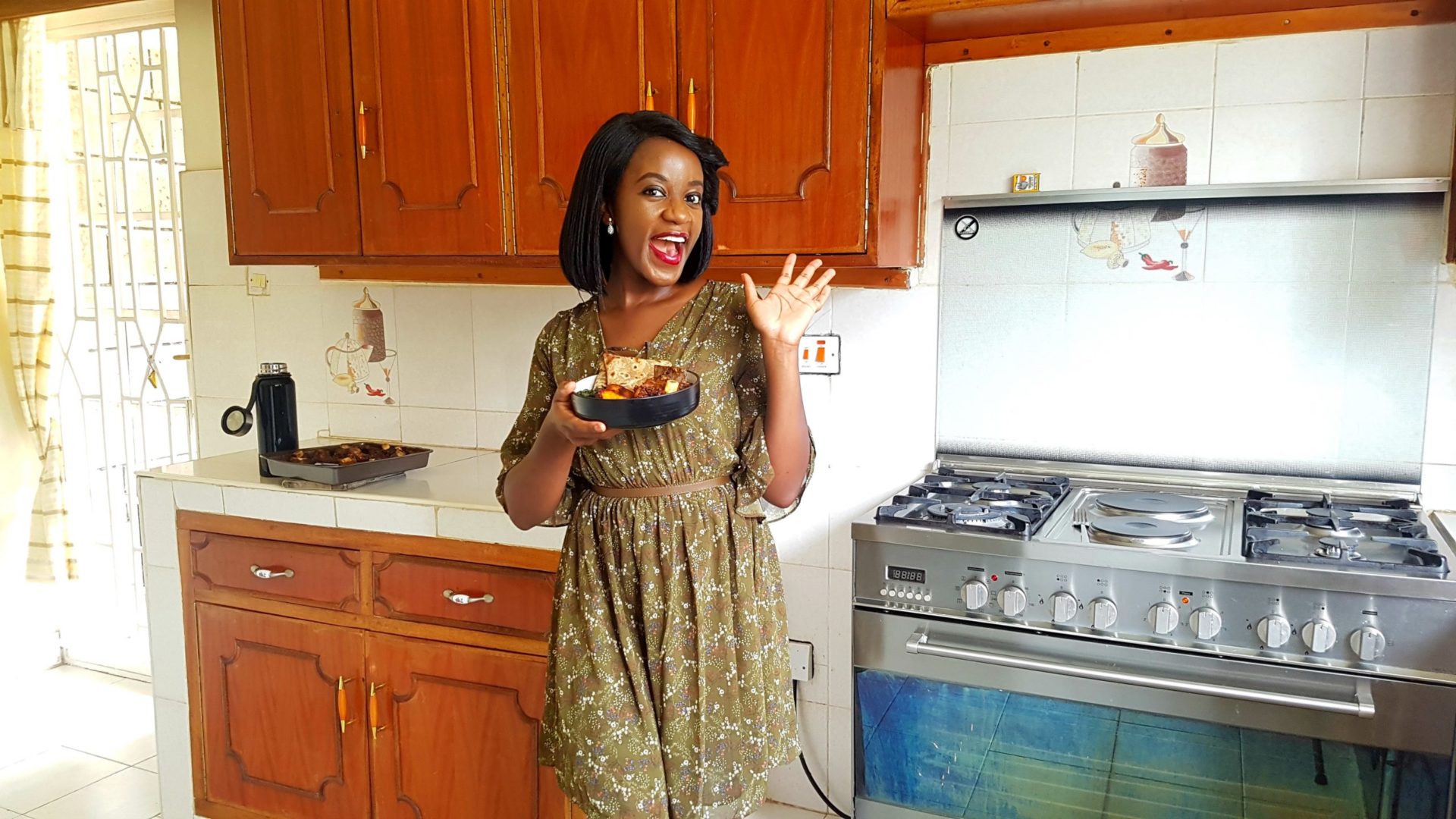 Much love!
xx
---
Get your downloadable recipe here :))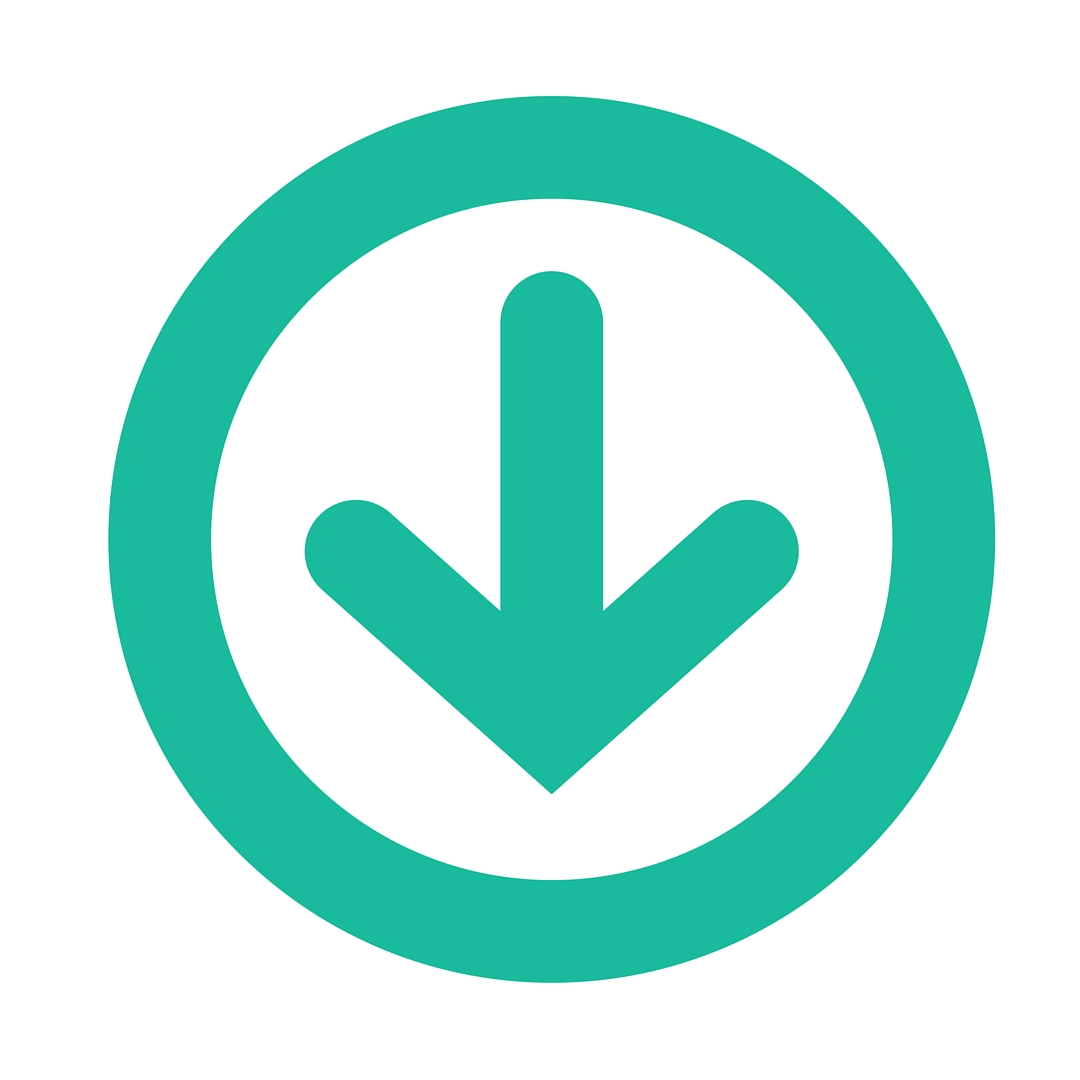 ---
All content and images are copyright protected by



Do not copy in part or whole without giving due credit.
---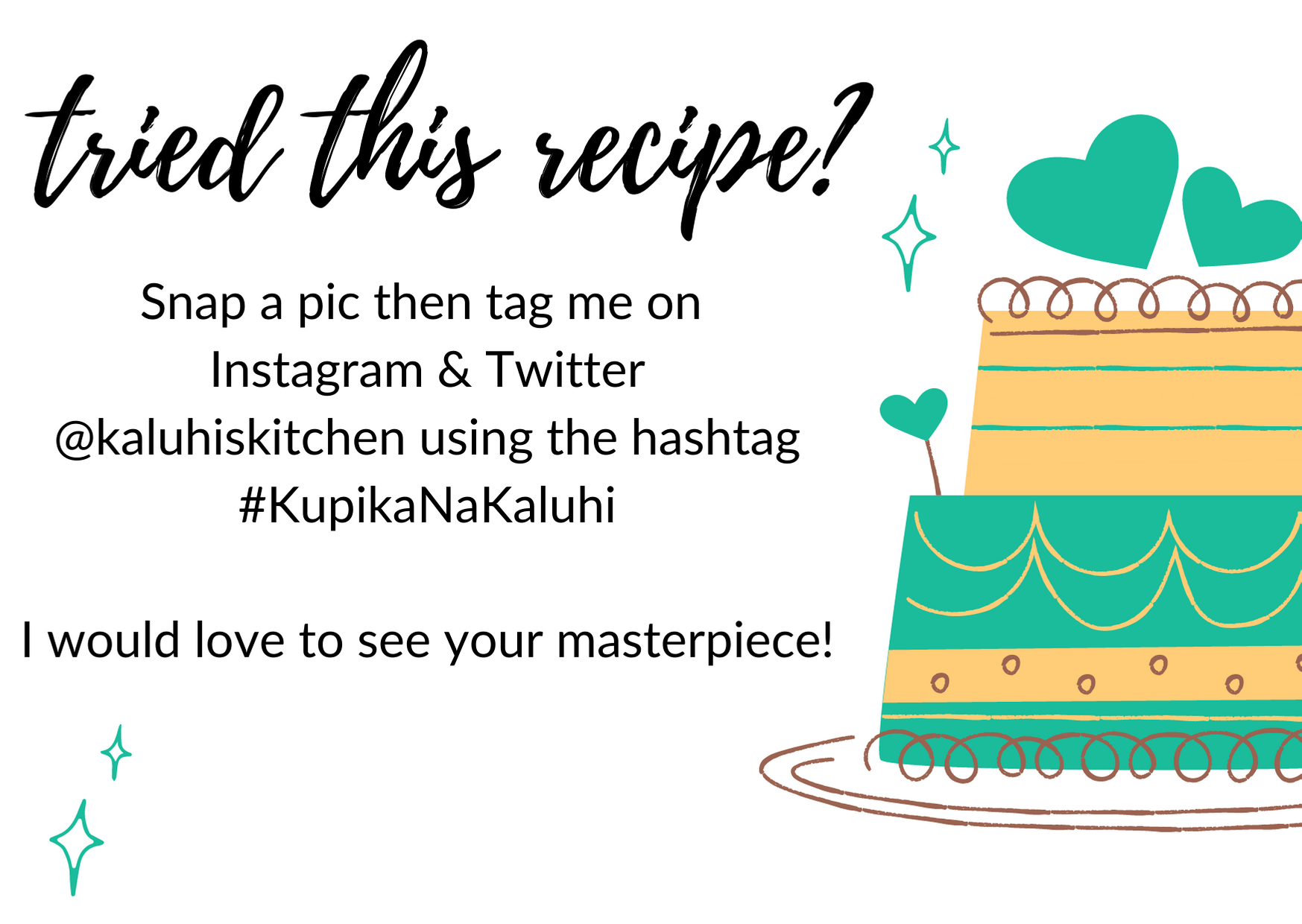 ---