"You must always accompany each meal with some veggies, girls!" Mum would tell us over the dinner table as she watched us serve. As I looked at mum, towering over me and heaping veggies on my plate,the then six year old me never saw the importance. I took the plate, but as soon as she turned her back, I returned a huge chunk back to the serving dish. Years later, I got to appreciate all the veggies mum makes at home, particullarly traditional veggies. In high school, all we had were cabbage and kale. This made me miss all the wholesome, wide variety and bountiful flavor traditional veggies offer. Nowadays, I eat traditional veggies 99% of the time. They are actually very  much easily available in the city if you are just observant enough. Today, savor my creamed garlic kunde, a recipe from my mama bear :))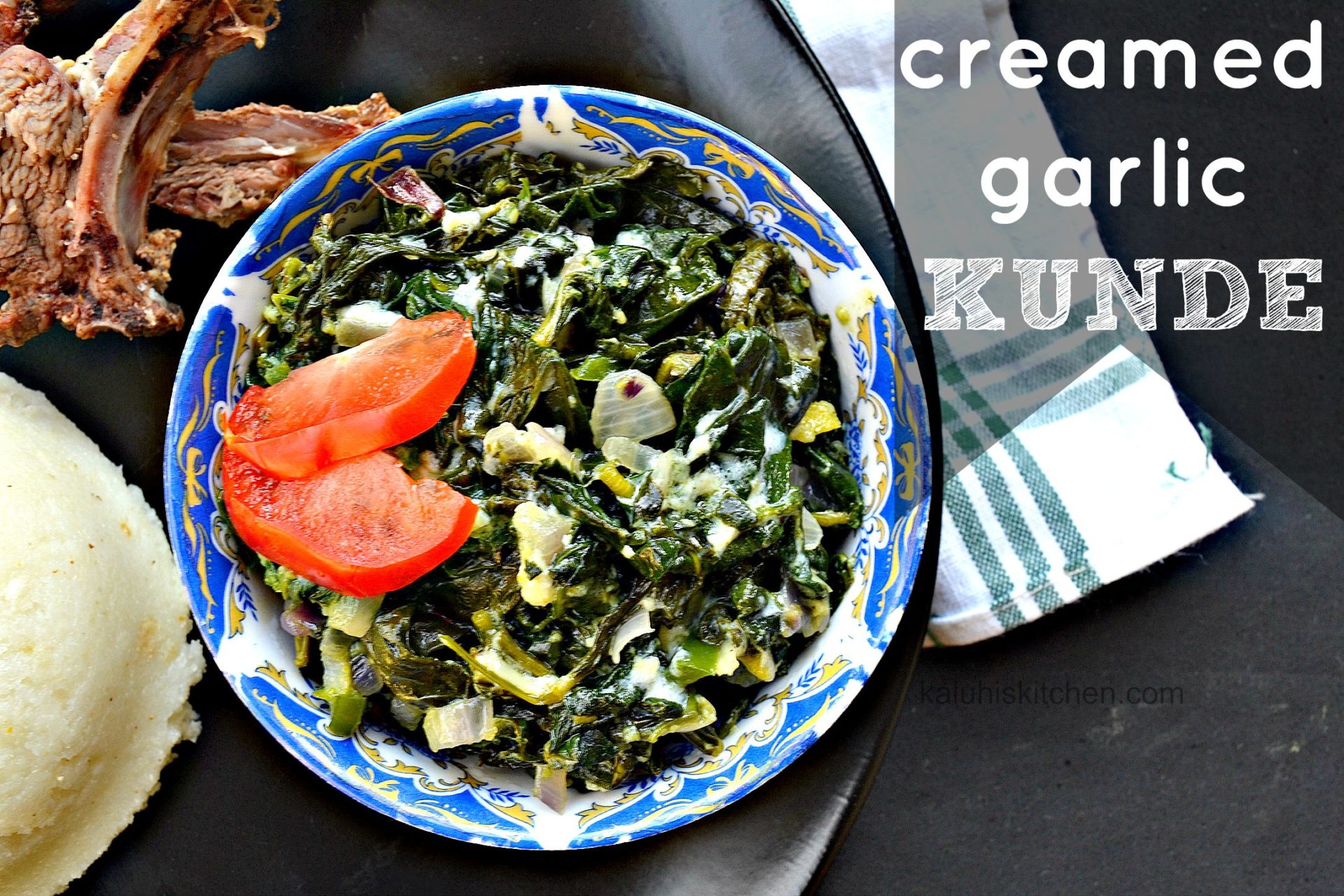 Kunde are the leaves of cow peas sprouts. They are quite large, making the plucking process very fast. compared to other traditional veggies that have very small leaves.
Serves: 7       Prep time: 5 minutes     Cook Time: 20 minutes
Kunde Ingredients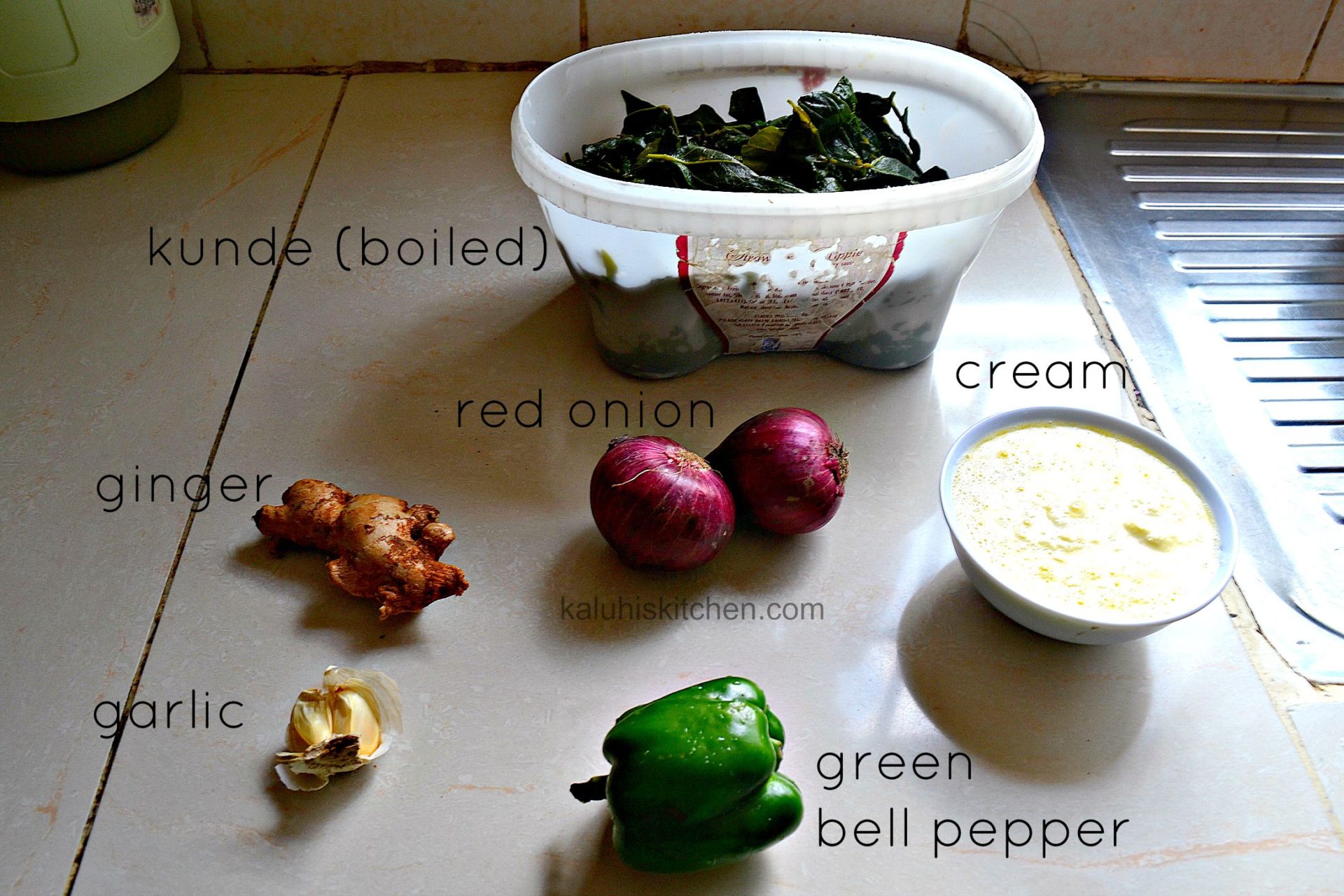 1 kg of  kunde, picked and boiled
2 red onions, chopped
2 cloved of garlic, minced
1/4 size of thumb sized garlic
1/2 greed bell pepper, finely chopped
1 cup of cream
Method
Pick the leaves and put them to boil. Boil them until they are tender. If you have some sherekha, add a tablespoon or two to tenderize it and add plenty of flavor.
*****
Kunde has a tendancy of being really chewy. To counter this, choose bunches that are younger i.e have smaller leaves which are more tender. Another tip is to boil them with Munyu Musherekha. Wipe that WTH look off your face as I explain LOL
Sherekha is a salt which also doubles up as a tenderizer widely used by Luhya people to add flavor and make everything softer or more tender. It is made from the ashes of sun-burned dried bean pods or sun-dried matoke peels. The ash is then put in a tin with some water and left undisturbed. The water drains through the perforated tin without debris but contains a lot of the sought after sour taste.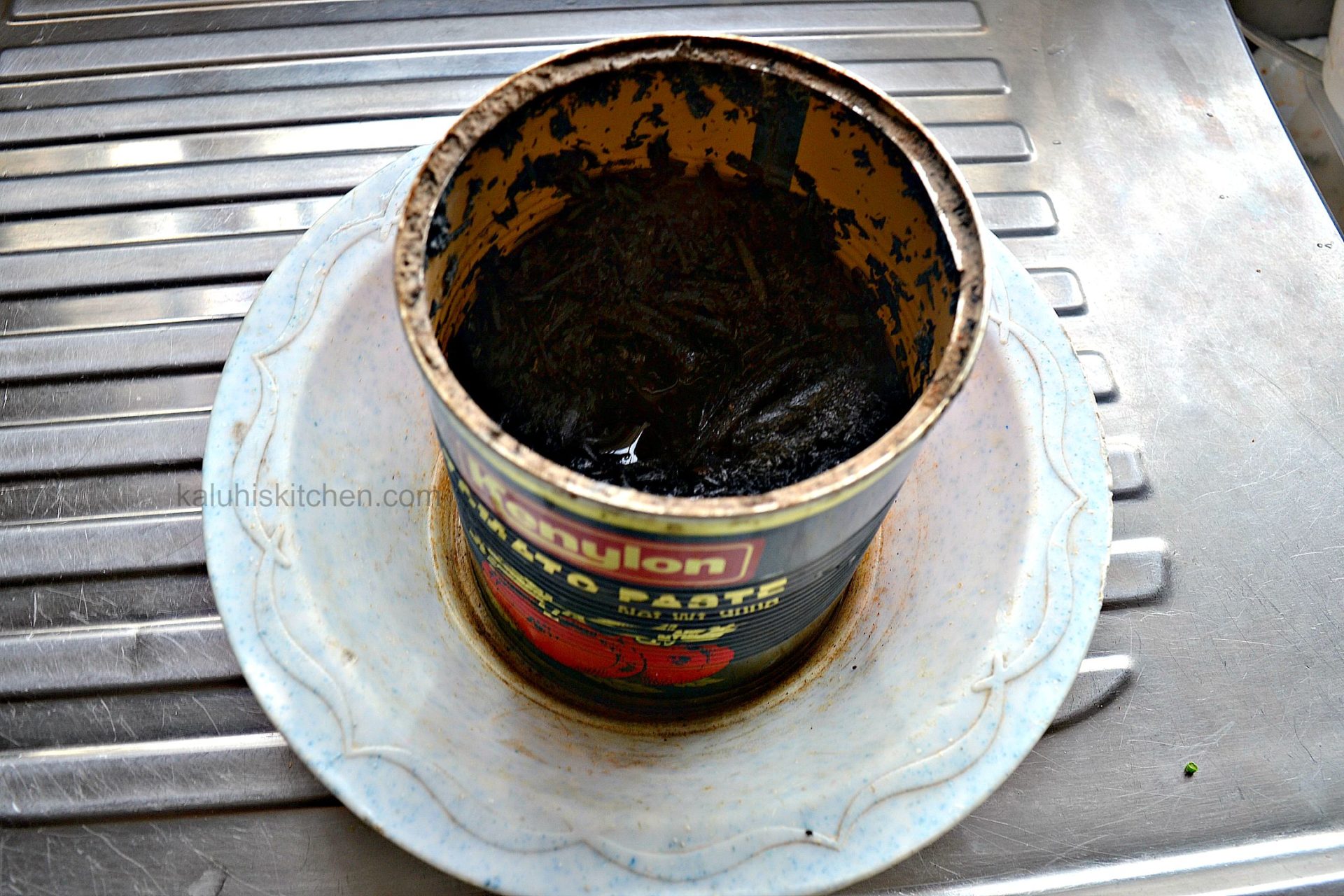 The resultant liquid is the musherekha. To tenderize, our kunde (and kienyeji kuku and sometimes meat too), we boil it with it. It is not compulsory, but makes a world of difference when used.
So how can you make your kunde less chewy if you do not have musherekha? Mix them with some spinach.
*****
Put the diced onion, diced hoho and the minced garlic and ginger to cook with some oil. Add some salt as per your preference and let these sautee until they soften and become aromatic.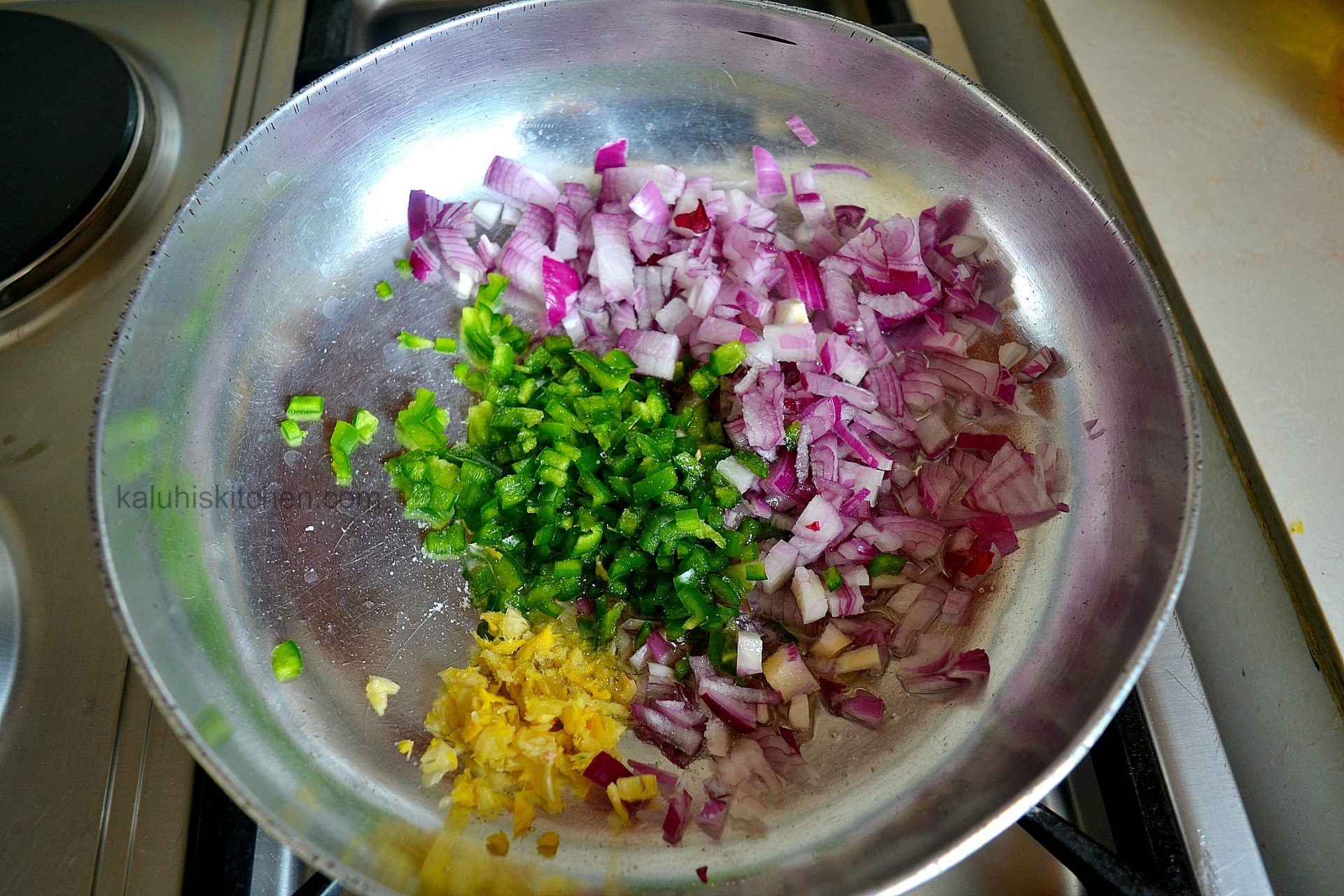 Add the boiled kunde and allow it to simmer on medium high heat for 3-5 minutes.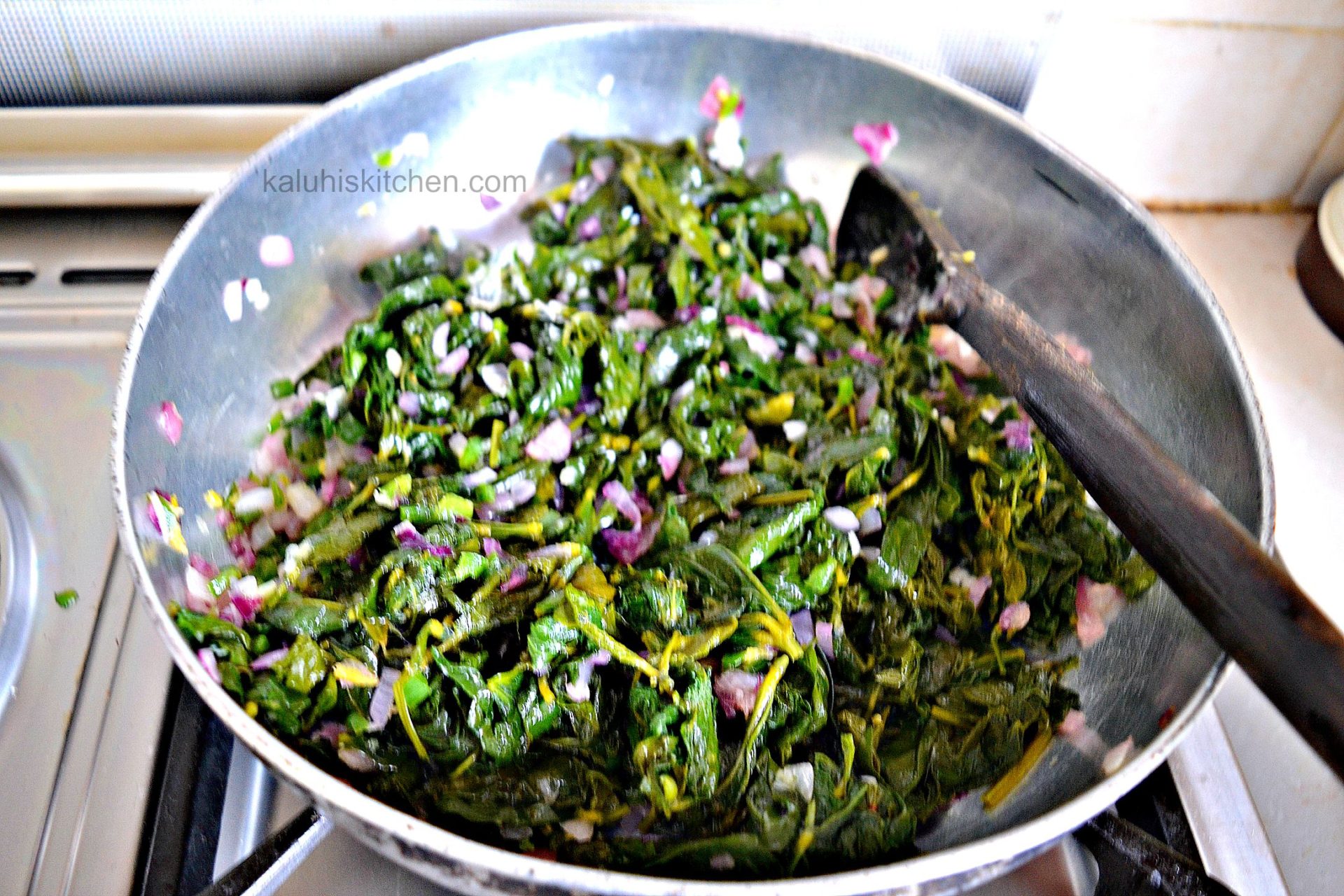 Then lastly, add the cream and mix it in. Let this simmer for about 4 minutes them serve.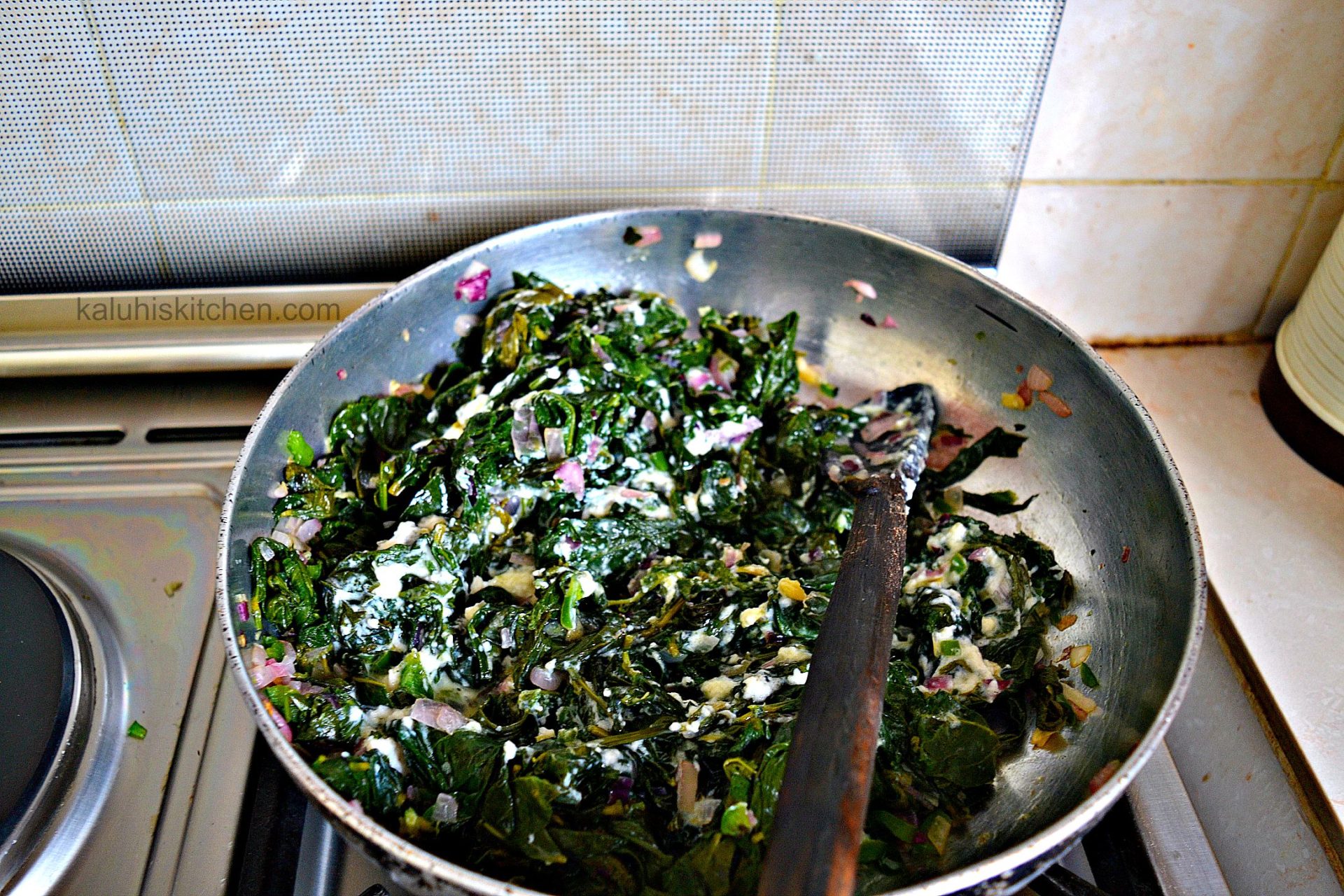 If you give me the option of having ugali+cabbage or ugali+any taditional vegatable, I will always choose the latter. They are fuller in flavor and alot richer and tastier. Throw in some garlic fish curry or kuku kienyeji and you will never have enough child!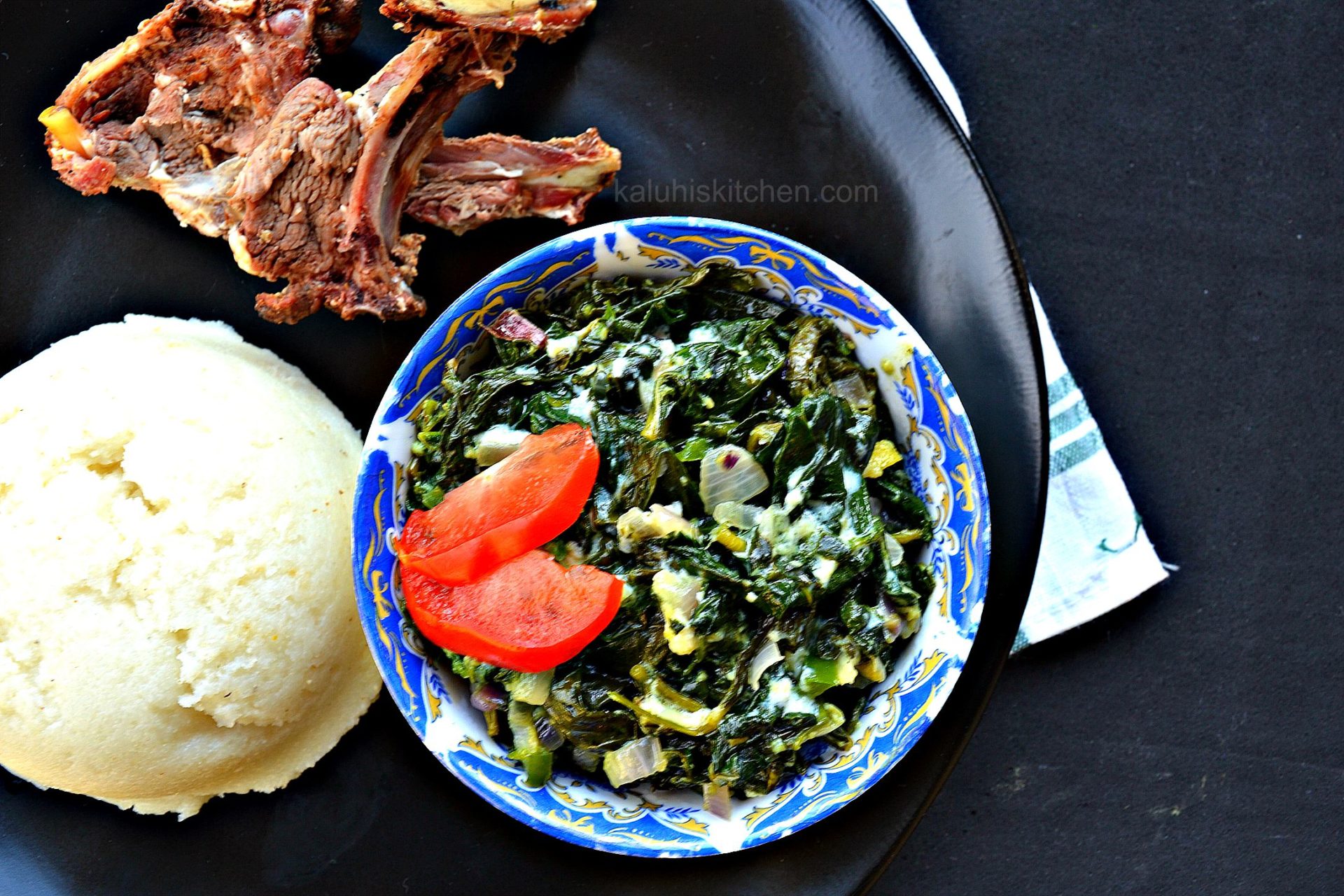 If you are yet to try out trad veggies, I have no idea what you are waiting for. You can start out by giving this a try :)). Slowly, I will introduce you to the many others we enjoy.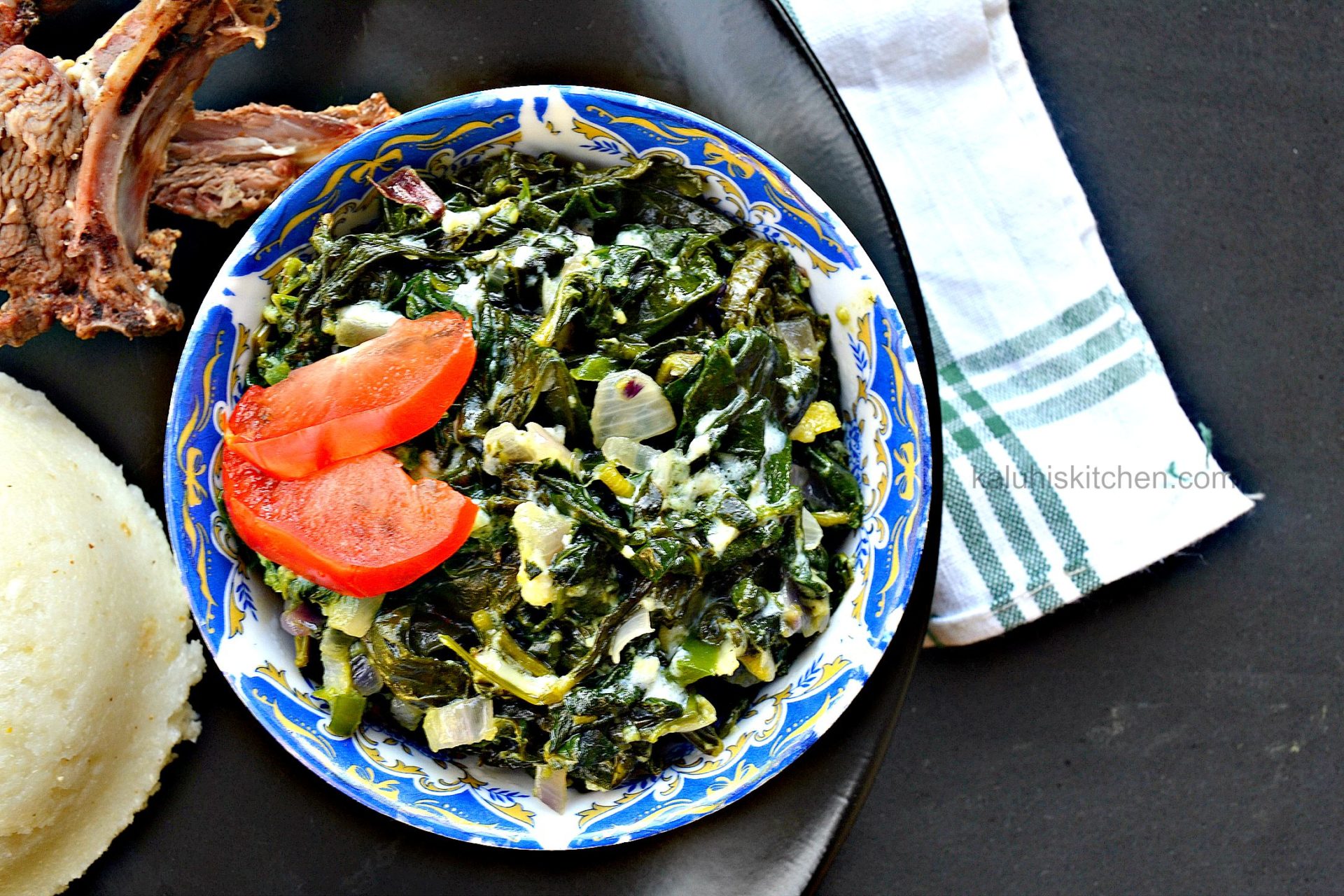 Happy Friday!
-K
---
Download the full recipe here: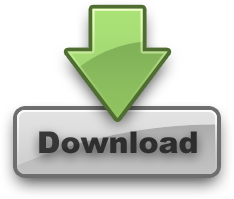 ---
All content and images are copyright protected by



Do not copy in part or whole without giving due credit.