The day I was cooking these mbuzi meatball mshikaki, I was really upbeat. Reason being, I was cooking as I was talking to you guys via Instagram when I had my first "Ask Me Anything" of 2016. I had a ball and quite honestly, I was pleasantly shocked by the response I received from you guys {{hug}}. The post is still up and if it passed you by, you can always pass by my Instagram and ask me your question, no matter how random it is :))
The good mood I was in reflected in the end result of these meaty beauties. I personally feel when you cook when you are in a good mood, it always shows. Always! These were so good, so easy to make and the love you guys filled my heart with this past Sunday is pretty evident in the end result. So here is something fantastic for your Friday :))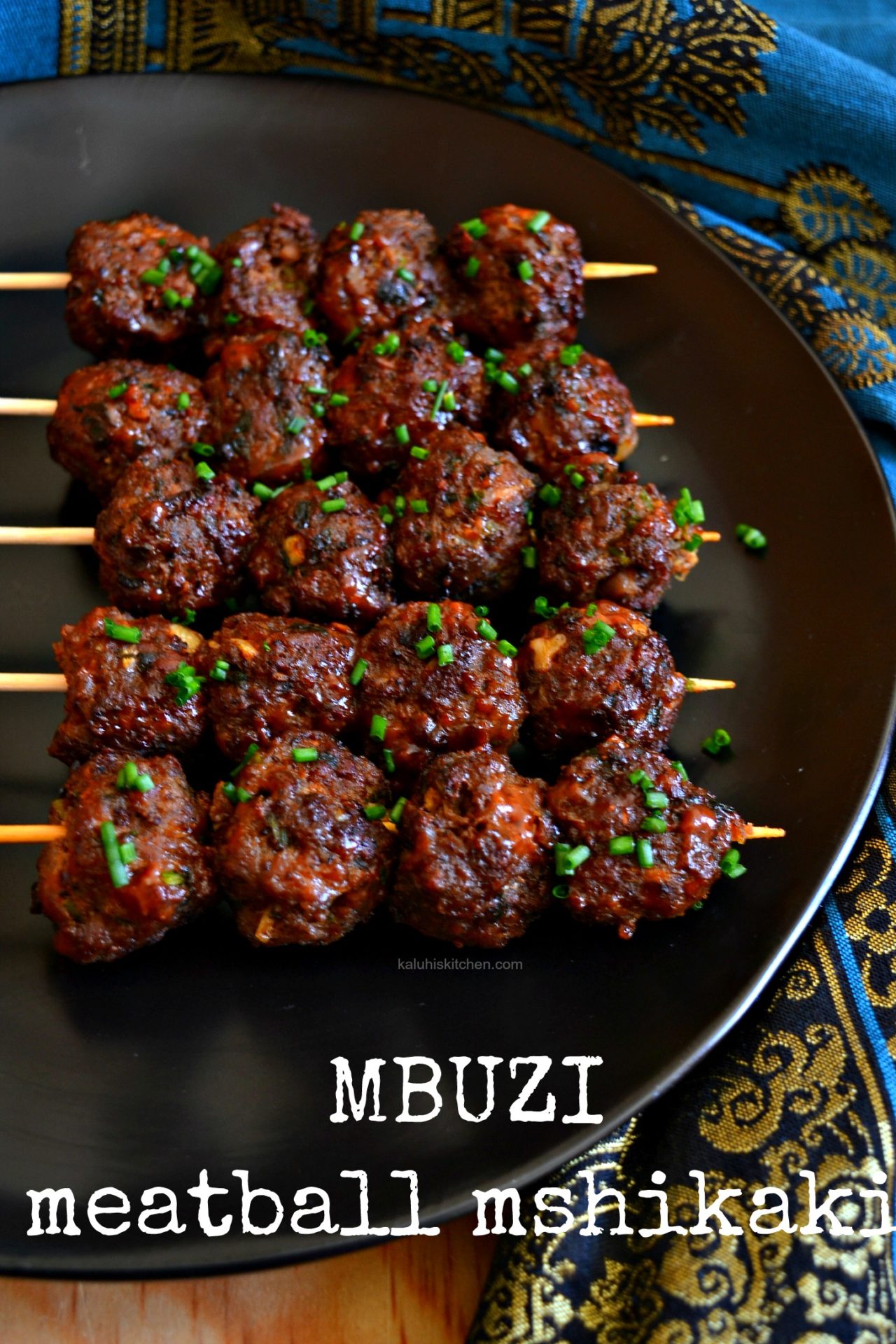 PREP TIME: 10 MIN         COOK TIME: 30 MIN          MAKES:5
Mbuzi Meatball Mshikaki Ingredients: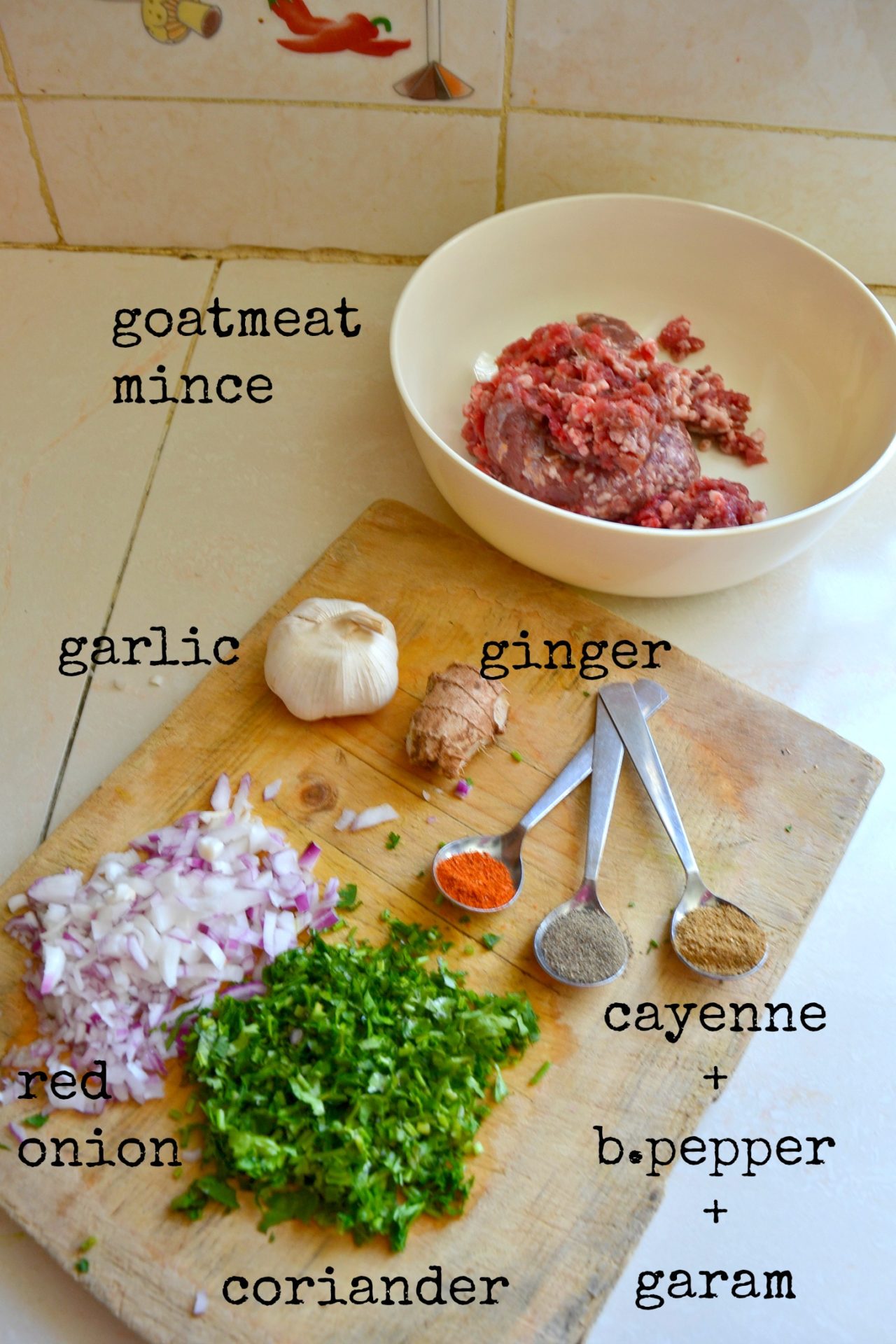 1/2 a kg of minced goat meat
1 red onion, finely diced
1/2 a cup of finely chopped coriander
6 cloves of garlic, minced
1/2 of a thumb sized ginger root
1/2 a tablespoon of black pepper
1 teaspoon of cayenne pepper
1/2 a tablespoon of garam masala
1/2 a teaspoon of salt
1 egg
3/4 cup of bread crumbs
Barbecue sauce
Onion chives or coriander for garnish
Method
Put your minced mbuzi meat in a bowl.  To this, add the finely chopped coriander, red onion, ginger and garlic, your spices and salt and roughly mix it all up. Add the egg and bread crumbs them mix it once more until everything is evenly distributed. The eggs and breadcrumbs allow the balls to stick together and not come apart during the cooking process. Ensure all the components are finely chopped so that they mix in well with everything else.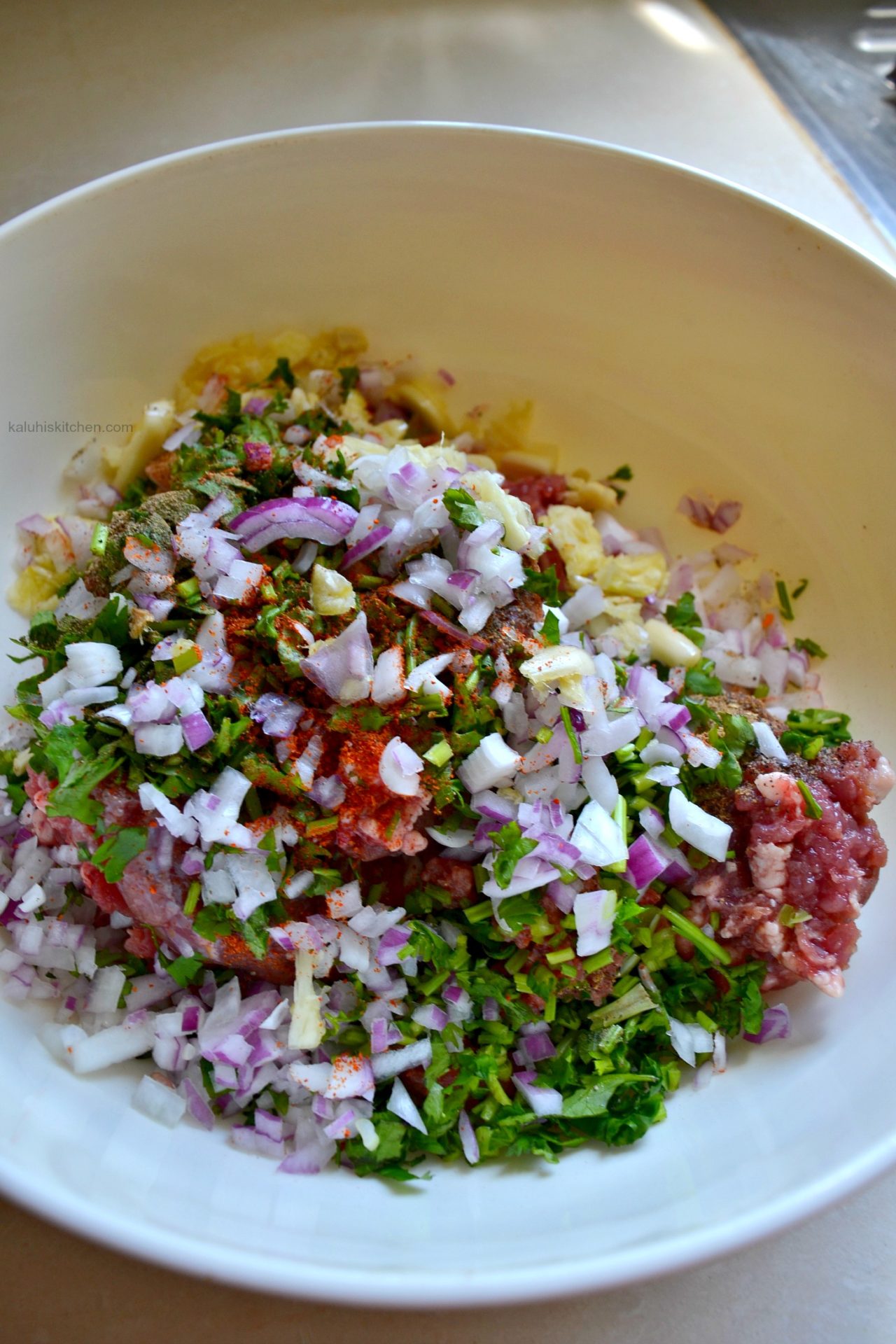 Roll your balls and set them aside. Do not roll your balls to big. For this mbuzi meatball mshikaki, plum sized meatballs are ideal.
I bought my goat meat from city  market. You select a cut and request them to mince it for you. If you do not have minced mbuzi readily available to you, you can use beef.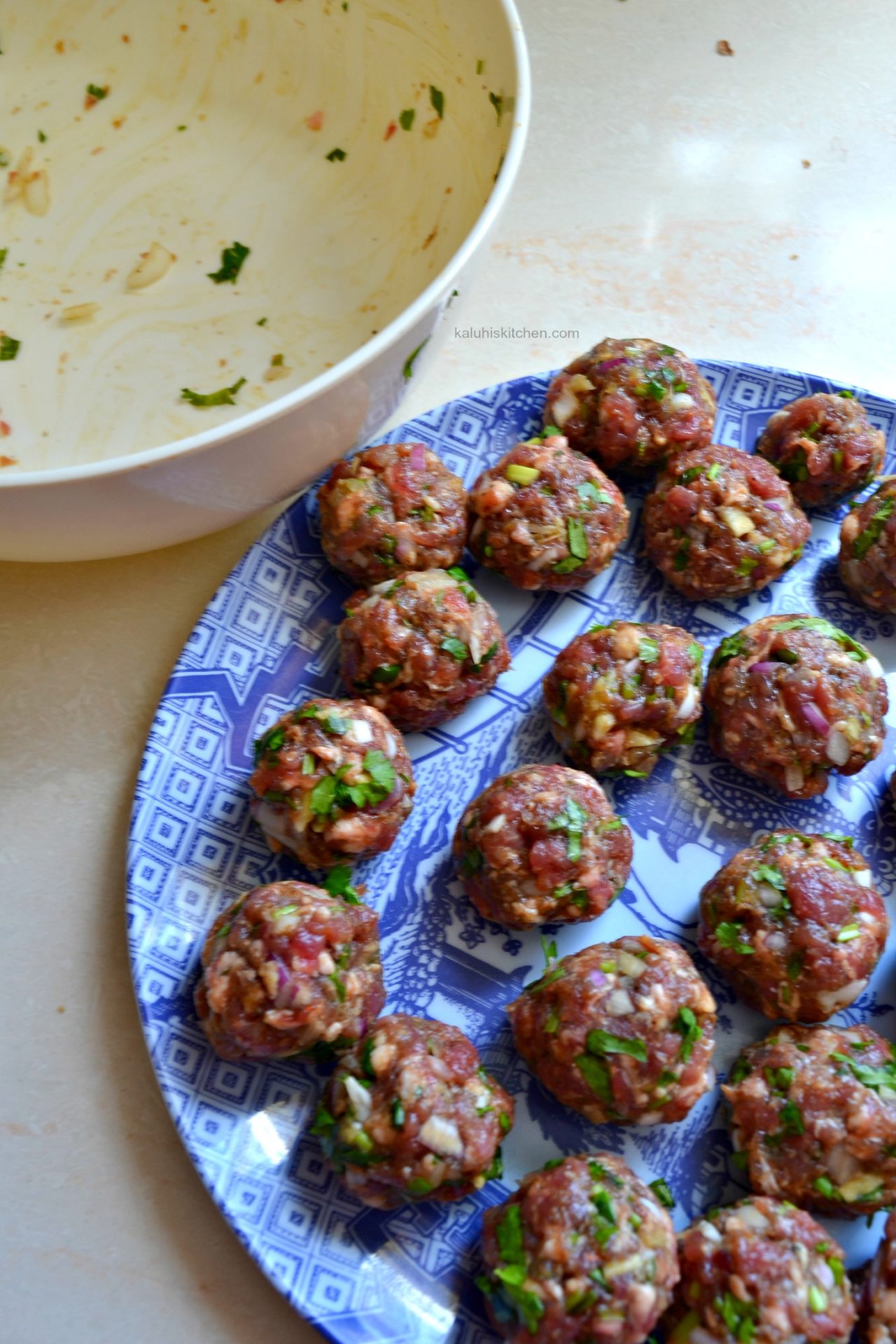 Heat some vegetable oil and shallow fry your meatballs until they get a lovely golden char on the outside and are cooked through. This will take 8-10 minutes.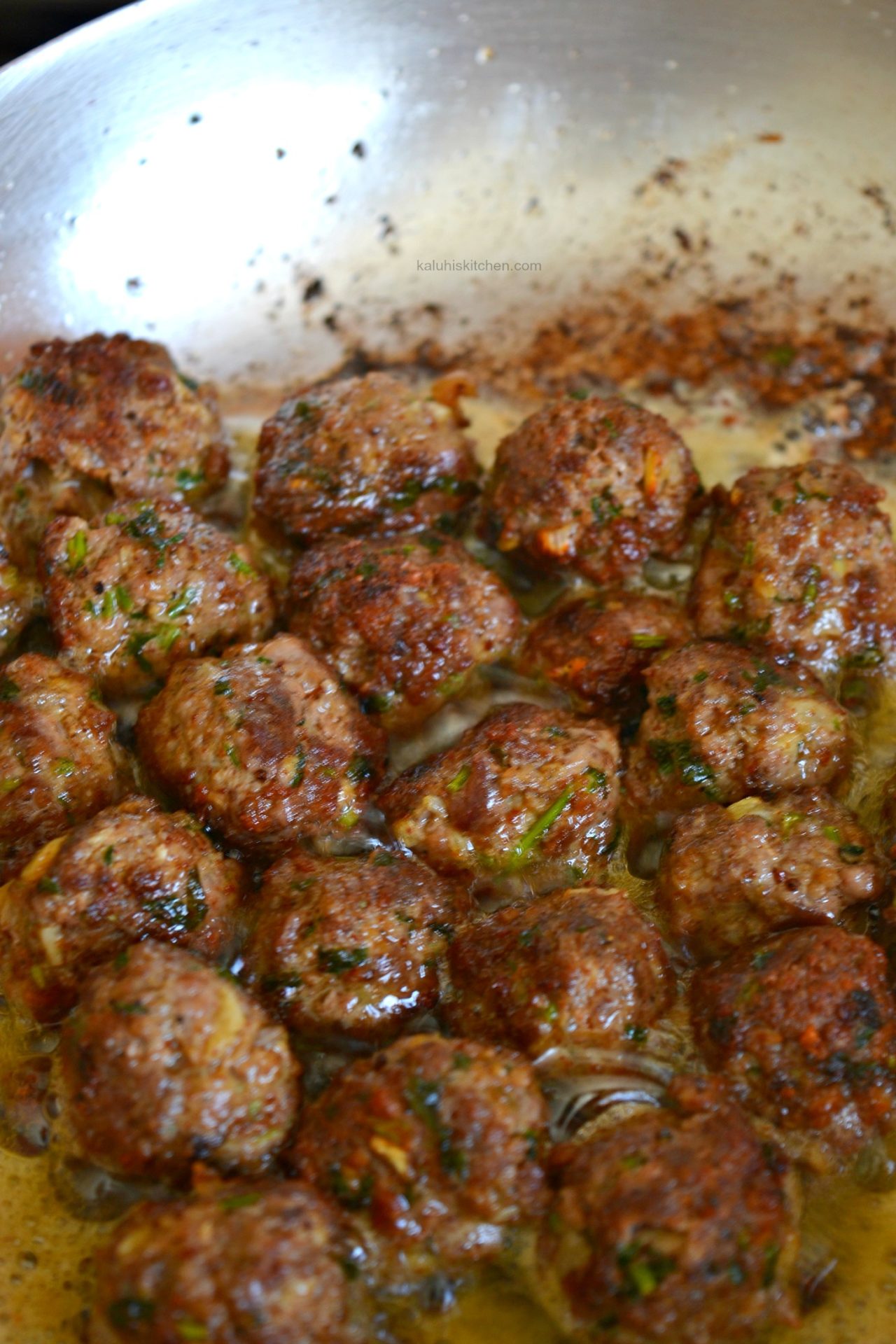 Take them from the heat and let them rest for a while. Toss them in some barbecue sauce and proceed to skewer them. I bought my skewers from Nakumatt. I can't remember the exact price but they were below sh.250 and have lasted well over a year. Great deal!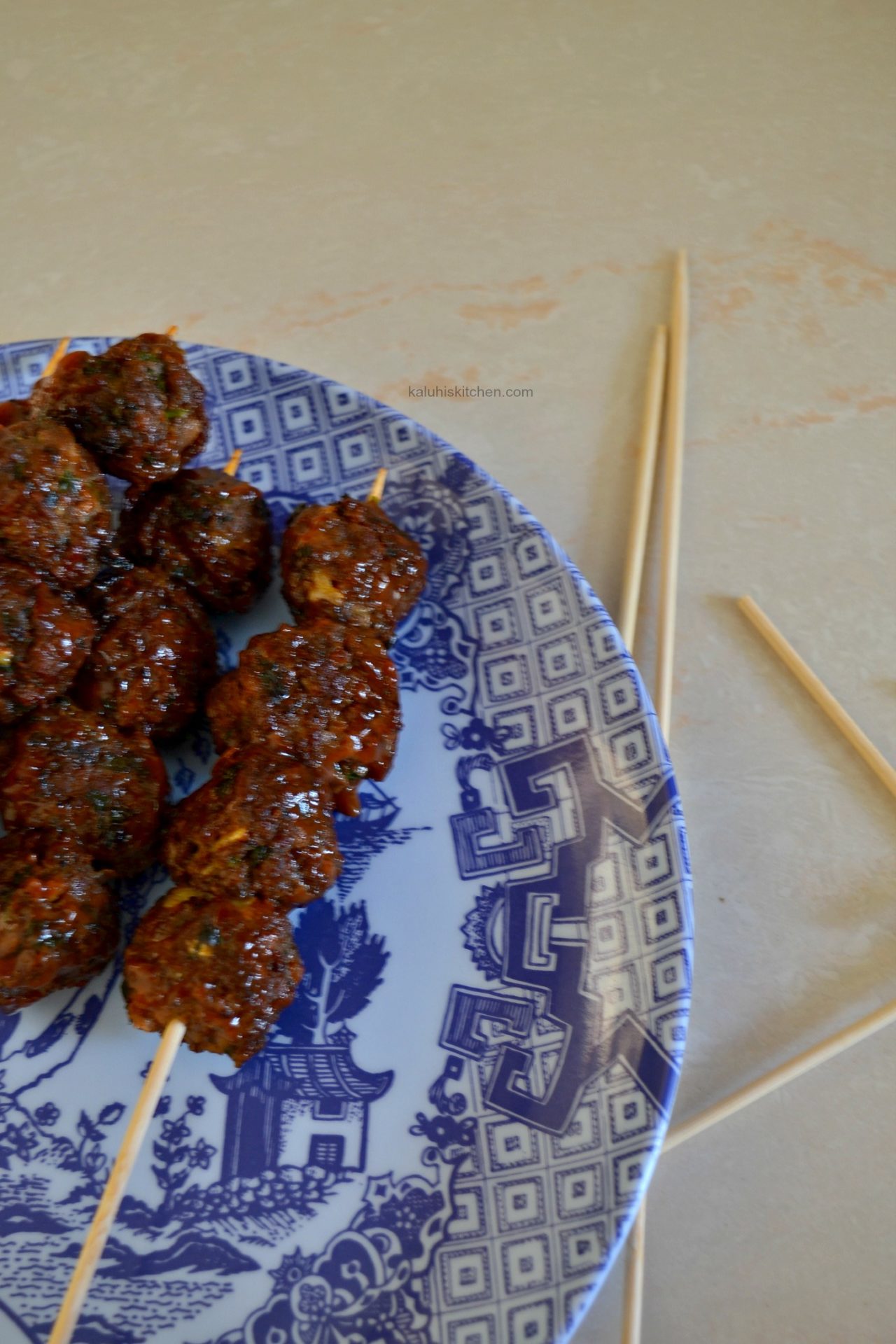 Garnish with your finely chopped onion chives ( finely chopped coriander) and serve. Wouldn't you want to chow these mbuzi meatball mshikaki right now?? If only food on your screen was downloadable #slurpppp.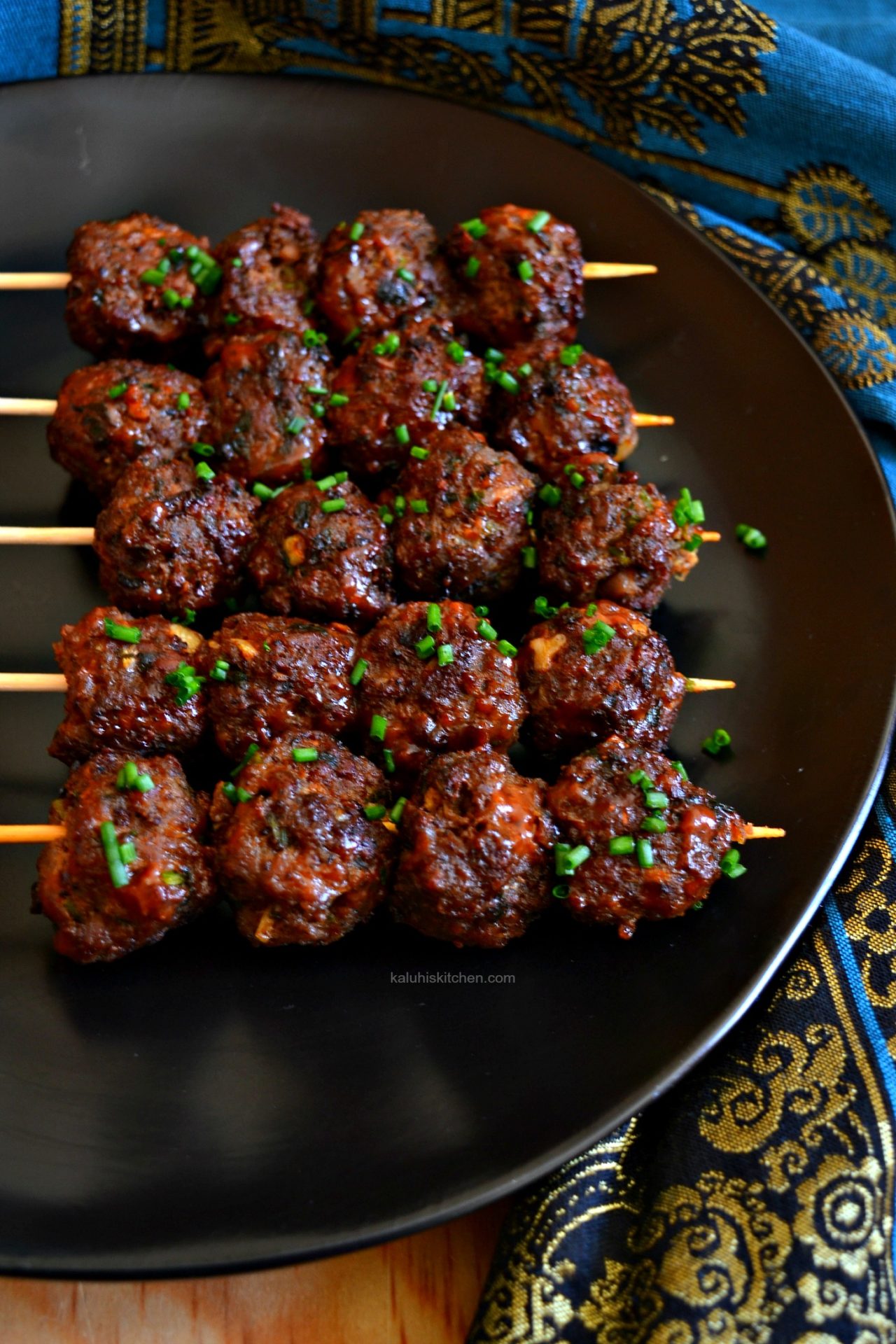 Goat meat has a distinct taste which is so great roasted or shallow fried. These meatballs not only amplified that, but the taste was also made to come alive with awesome herbs such as coriander and one of my best kitchen ingredients, garlic. If you prefer not to have your meat balls spicy, you can always eliminate the cayenne pepper or start with a smaller amount.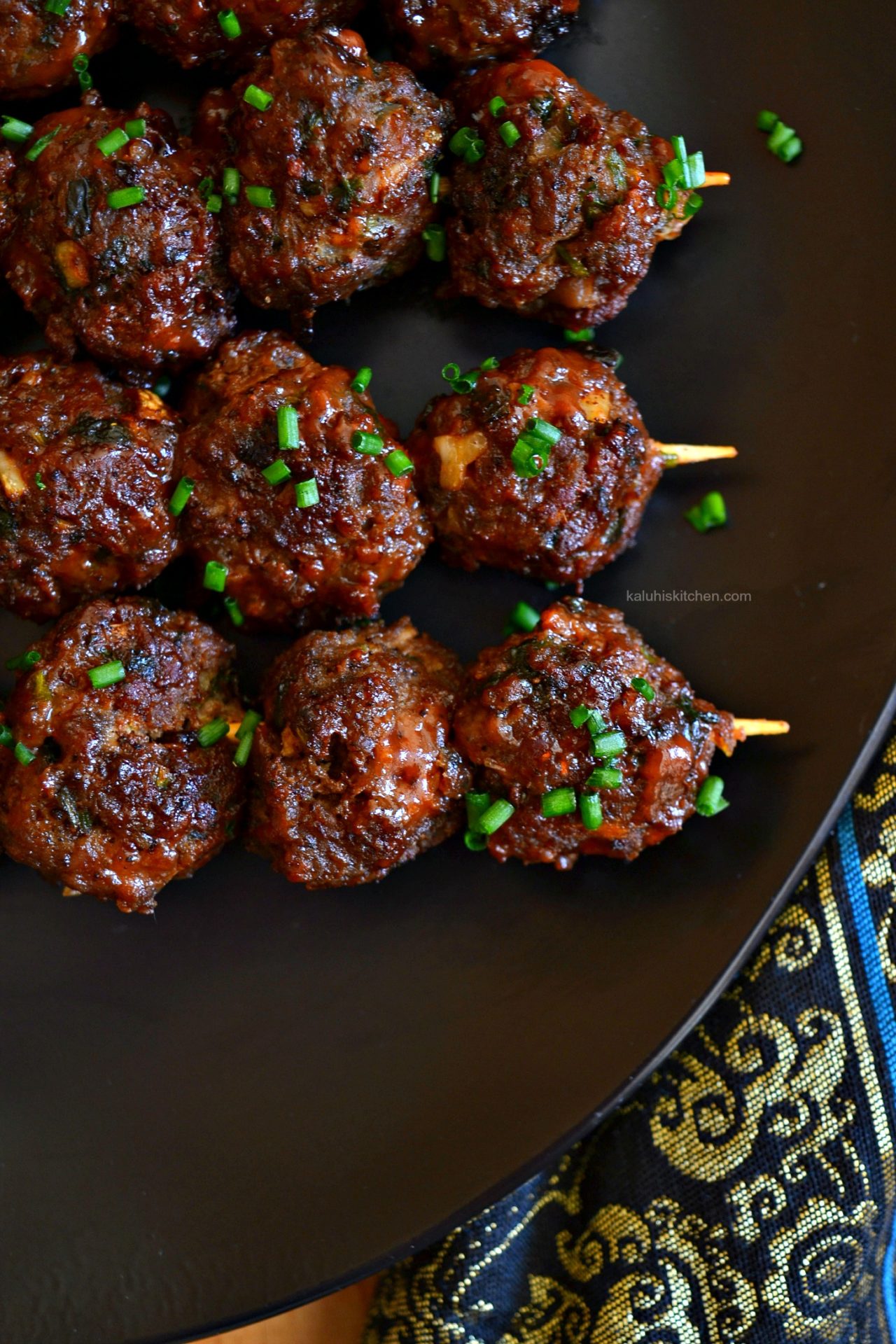 These mbuzi meatball mshikaki are a true feast for your eyes and party on your tongue :)))). These can go really well with viazi karai or bhajia or potato wedges or even ugali & kachumbari.
If you like this recipe and many more that are already on this blog, please feel free and vote for Kaluhi's Kitchen in this years Blog Awards. I have provided a link just below the downloadable recipe. Tell a friend :)) But first, one last drool worthy picture…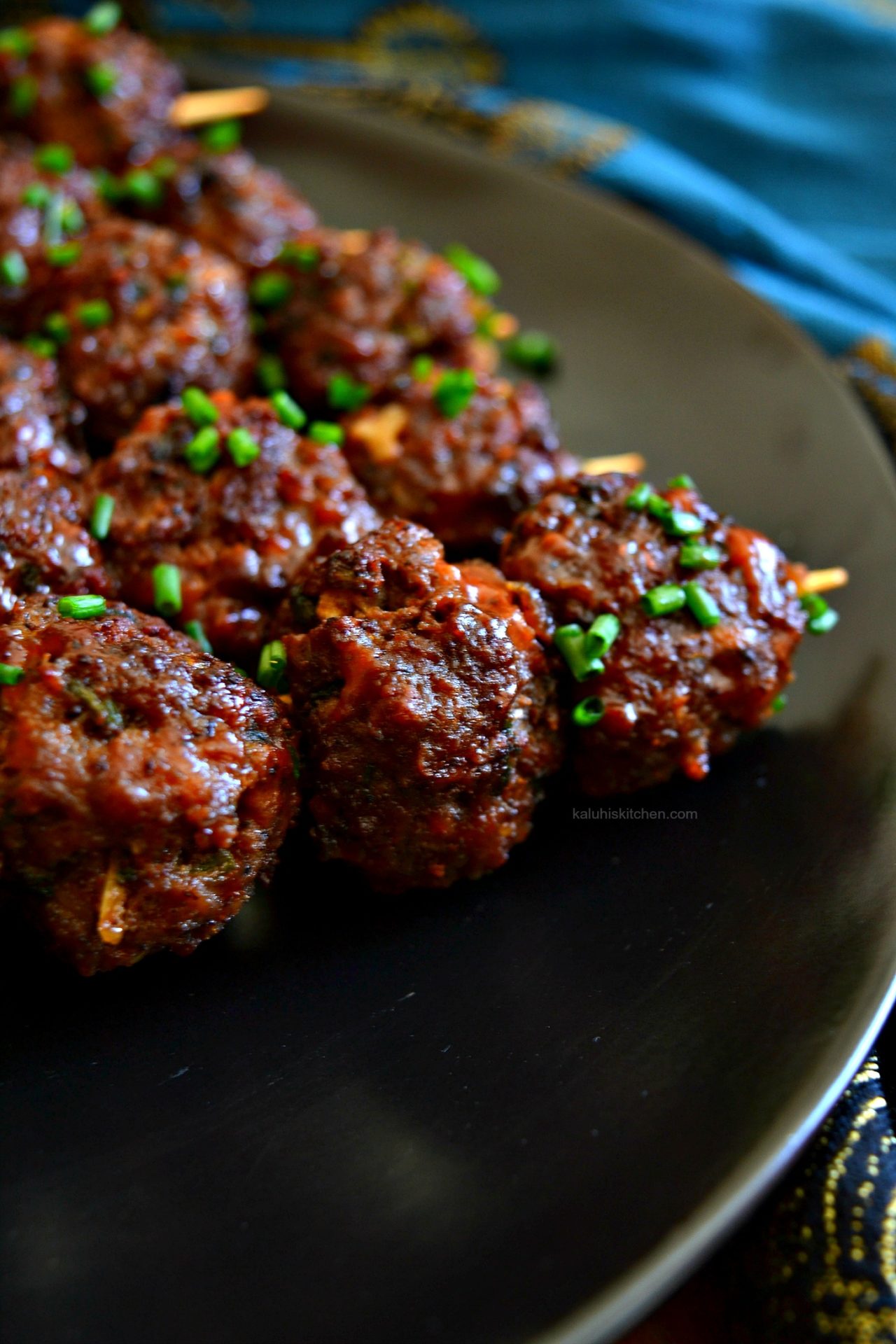 To more great food!
-K
---
Get your downloadable recipe here :))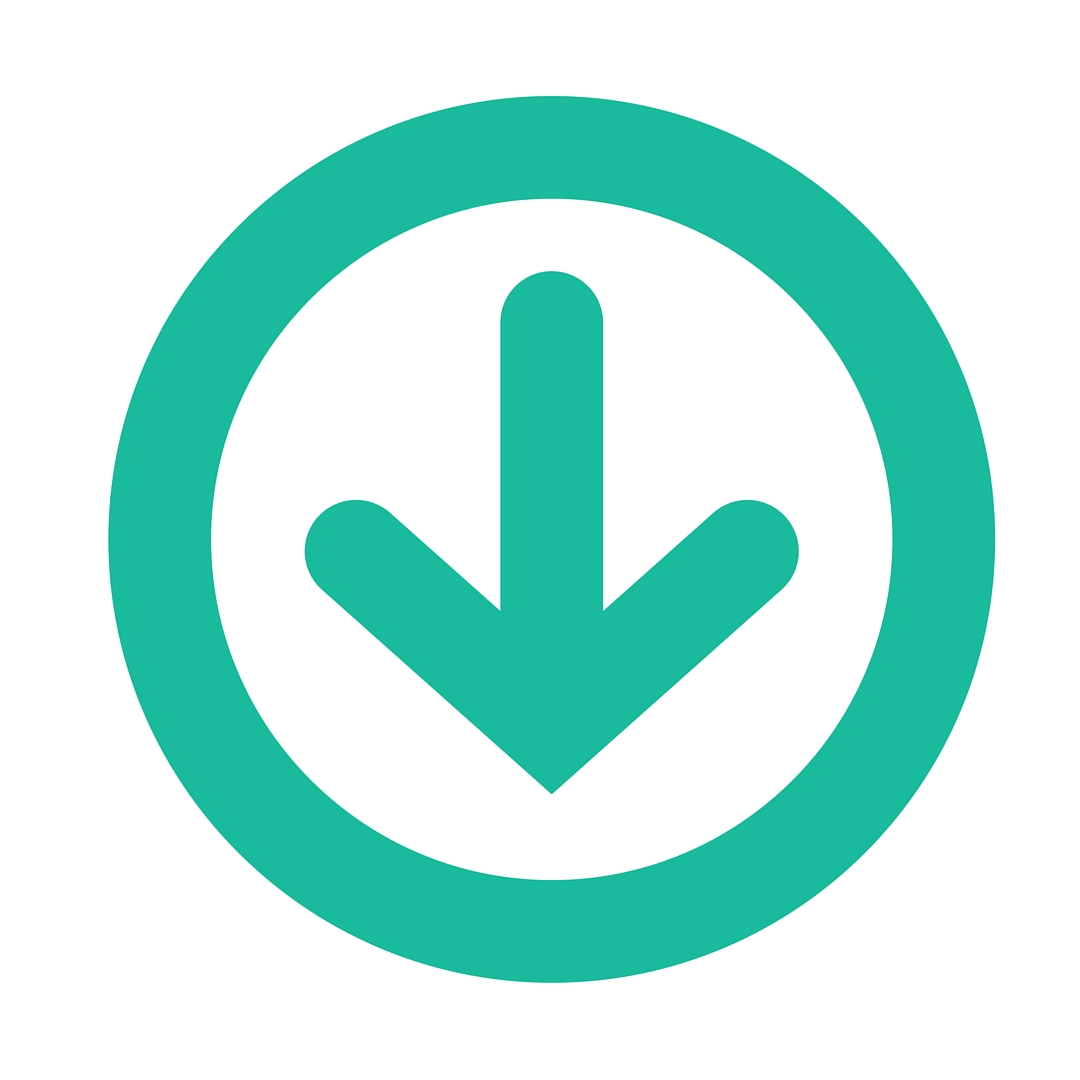 ---
Vote for #KK  'Best Food Blog 2016'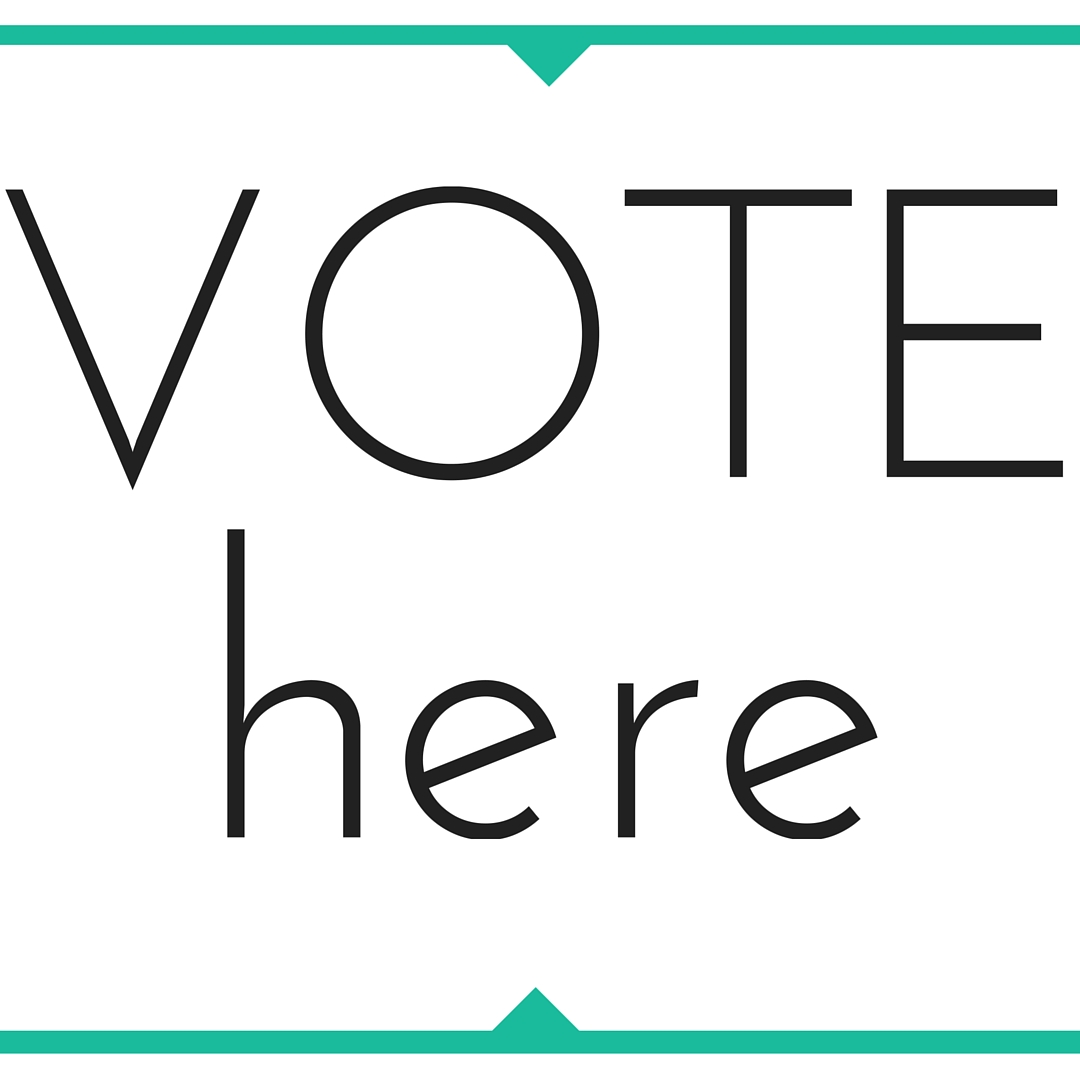 ---
All content and images are copyright protected by



Do not copy in part or whole without giving due credit.