I have always loved indugent food. But even though I am not one to gain weight easily, I still know that I have to take care of my body and try keep it as healthy as I can but still keep the flavor. As I always say, healthy does not have to be boring, right? :)) One way of keeping it flavorful but still very healthy is to substitute something which is not too great with something that has equivalent qualities but overall better for your body.
On the day I made these,  I wanted something sweet but still keep it healthy so sweet potatoes were obviously the go to :D. With this recipe, I decided to think outside the box and explore more with substitutes that are often overlooked. Are you ready? Lets make magic!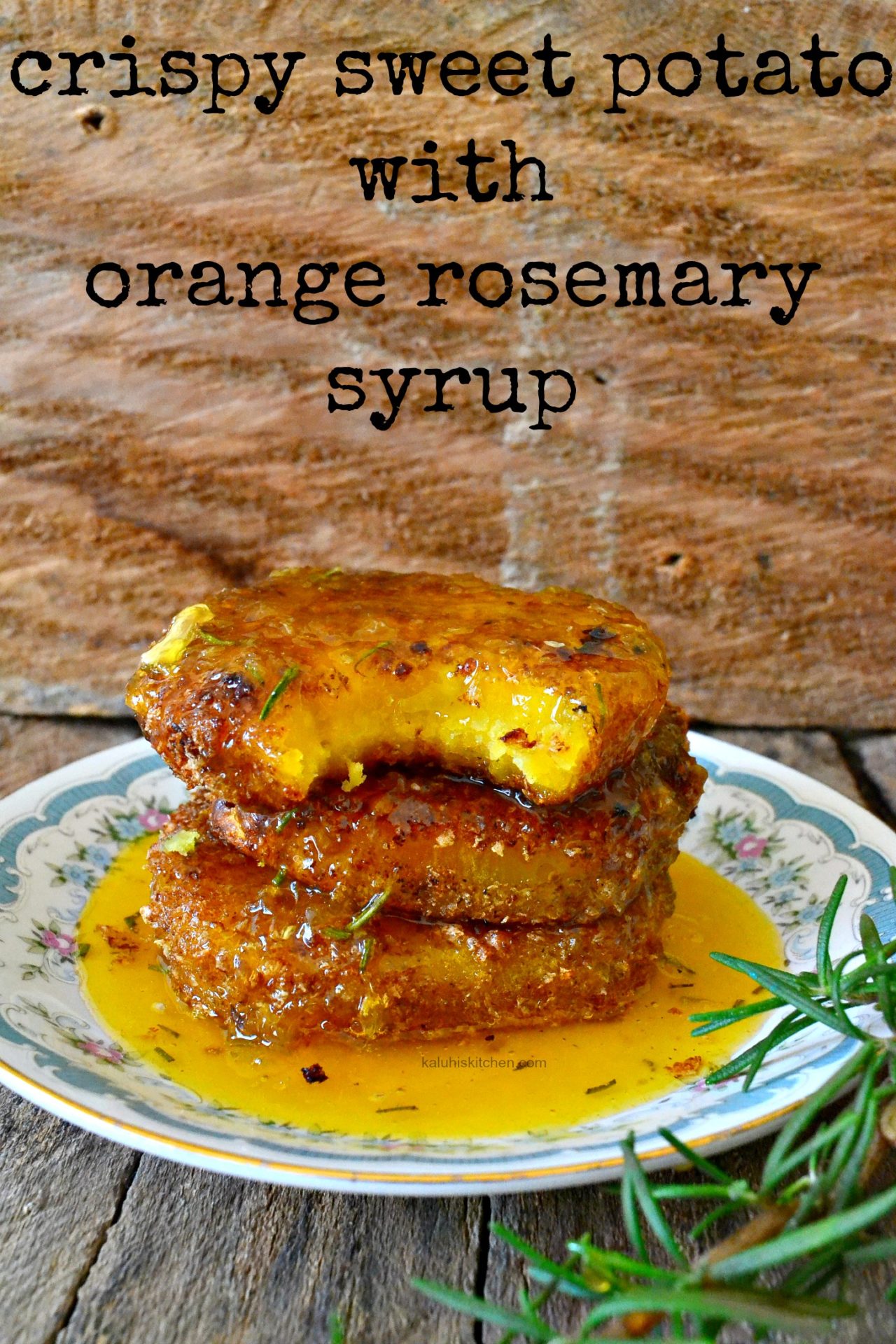 Ingredients
5  half an inch  thick inch sweet potato slices, cooked
1 weetabix biscuit, crushed
1 egg
1 teaspoon of fresh rosemary leaves, finely chopped
2 large oranges, juiced
2 tablespoons of honey
Method
In a sauce pan, place your freshly squeezed orange juice, honey and rosemary. Let this simmer on medium low heat for about 10-20 minutes. It will change consistency from being runny to being thick like honey.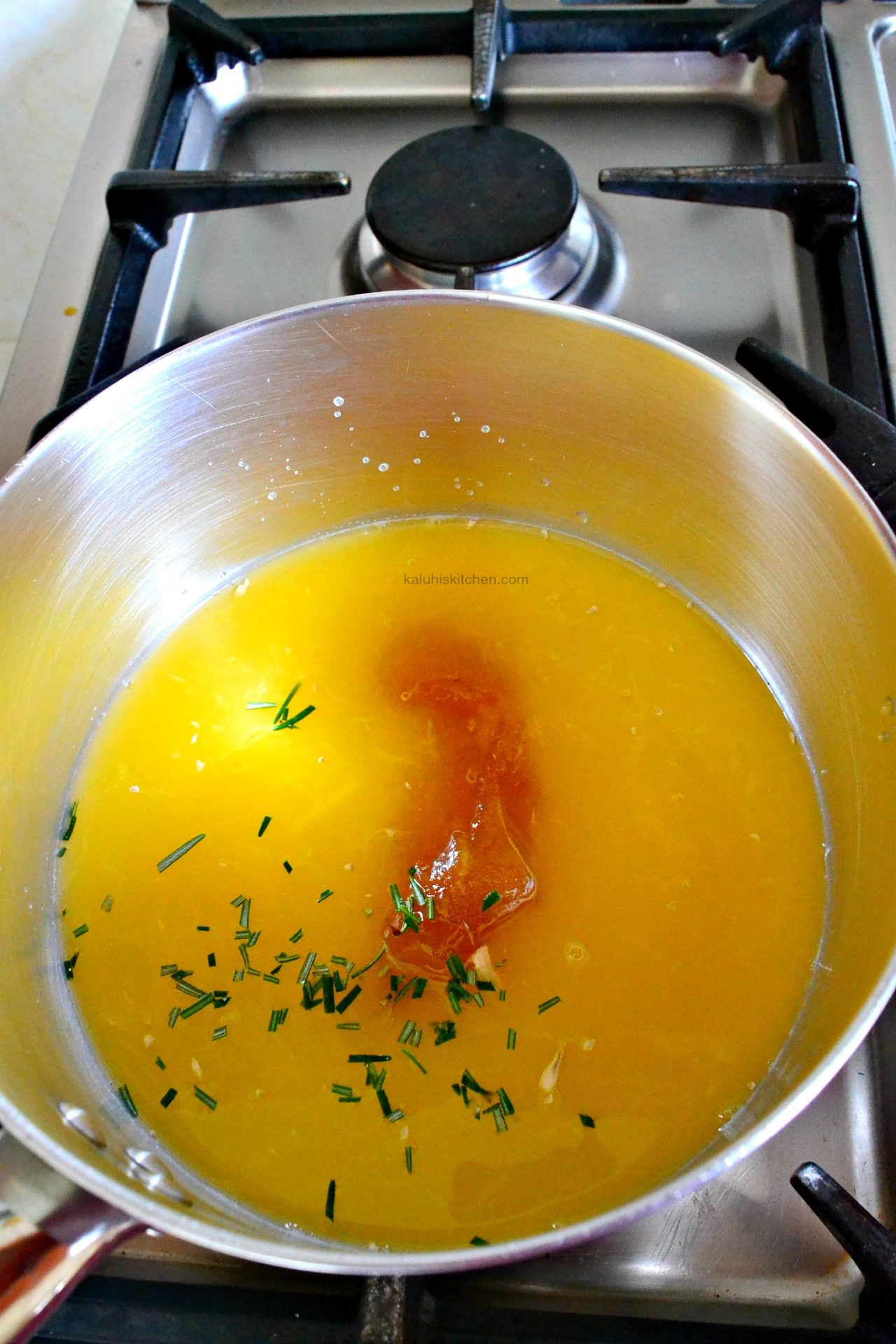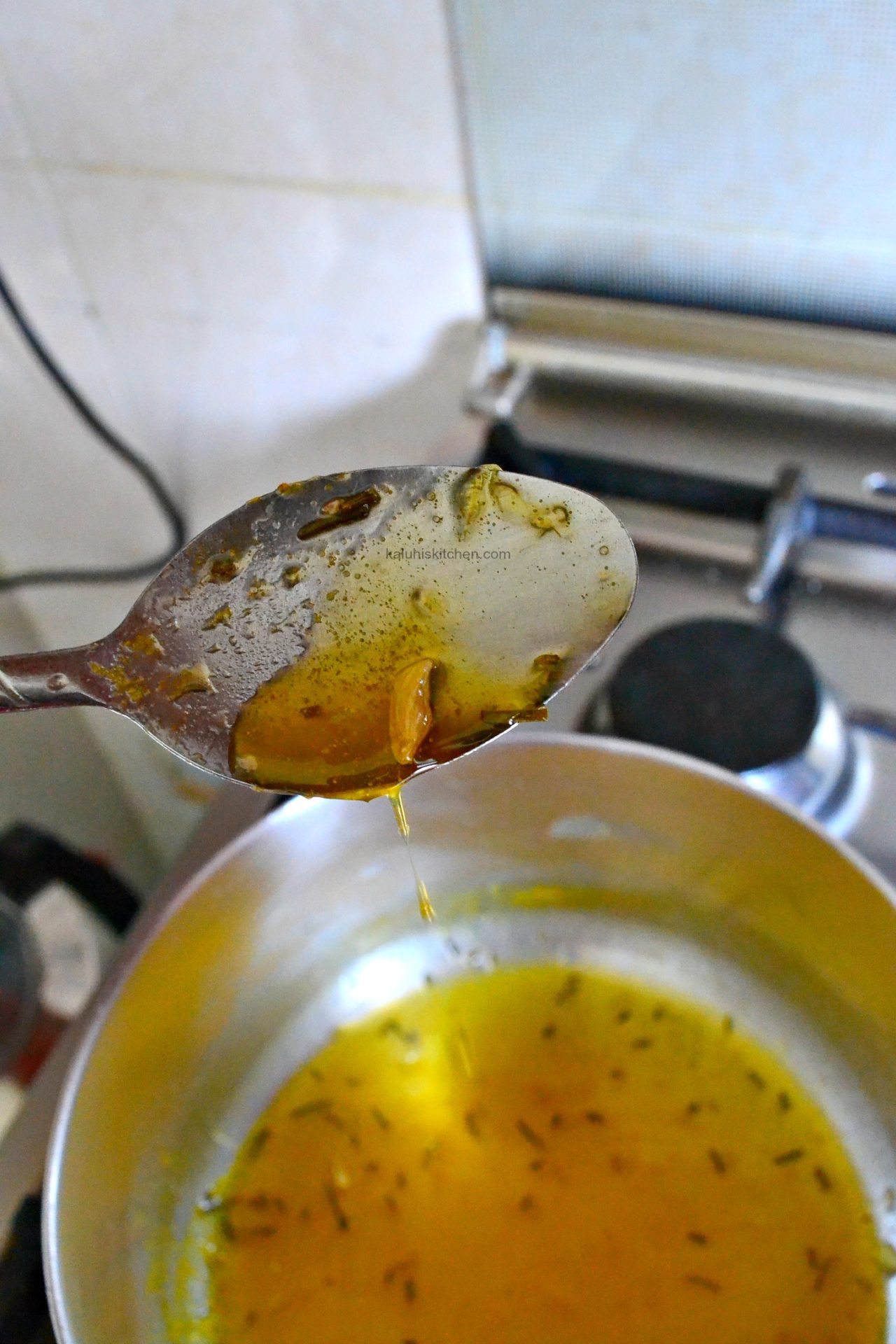 For syrups, I usually use sugar, but for a healthier substitute, I chose honey. Honey not only adds the sweet element to the syrup but is rich in anti oxidants, it is anti bacterial, anti fungal and ability to prevent certain types of cancer. These are qualities you cannot get in your regular sugar. You can get the sweetness through honey and a whole other extra benefits :)).
As the syrup is going, get working on your sweet potatoes.
Beat your egg in a bowl and set it aside. In another bowl, crush your weetabix biscuit until the particles are very fine and set them aside too. Why did I choose weetabix crumbs for my coating over regular breadcrumbs?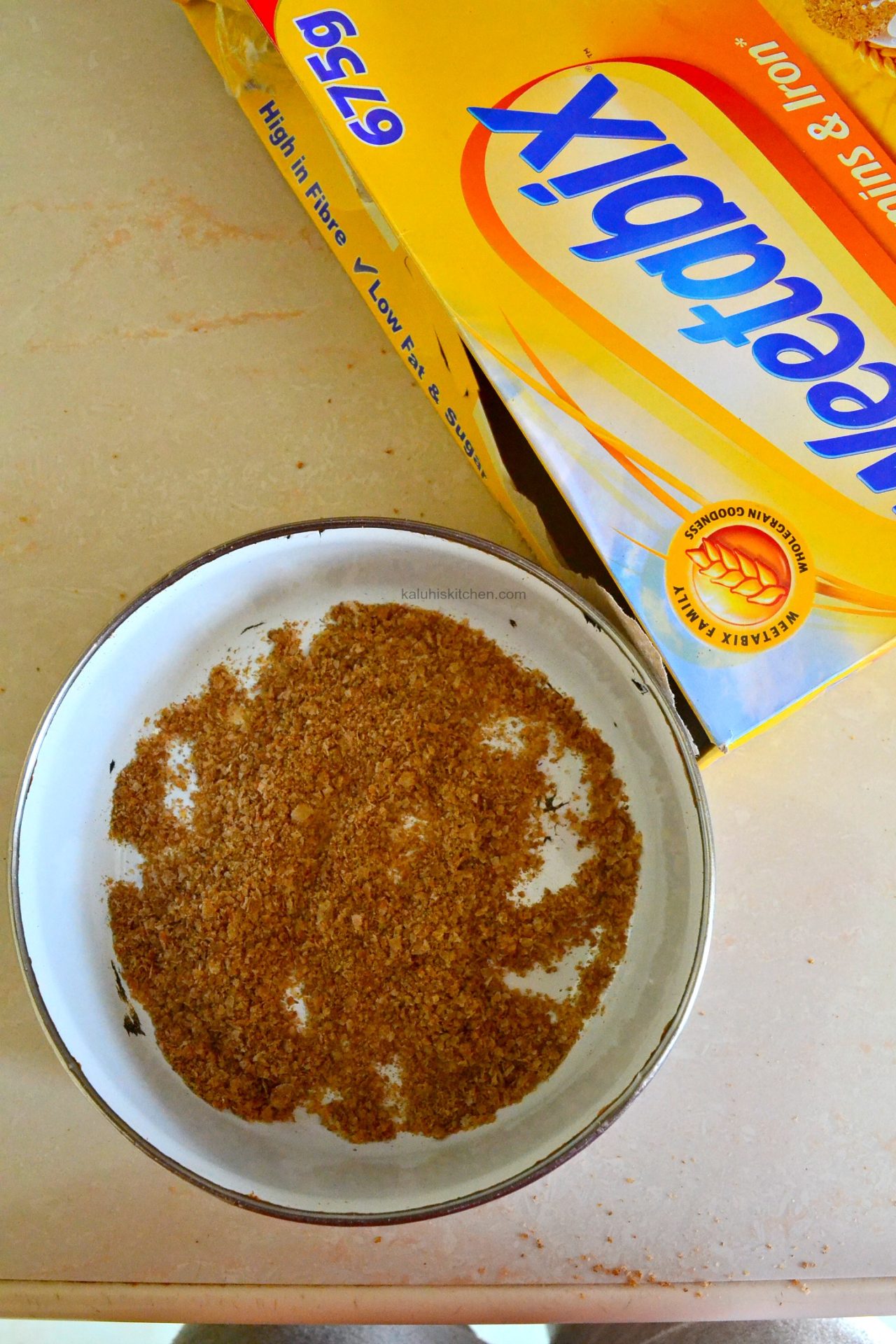 Weetabix are packed with  iron which make sure you are at your peak. Compared to breadcrumbs, they also have much higher fiber content which helps in digestion and keeps things moving in your alimentary canal (cant remember the last time I used 'alimentary canal' in my writing :D) It is also low in sugar, which in this recipe we are also trying to keep out. That for me is a huge plus!
Take your sweet potato, dip it in the egg, the toss it in the weetabix crumbs until fully coated.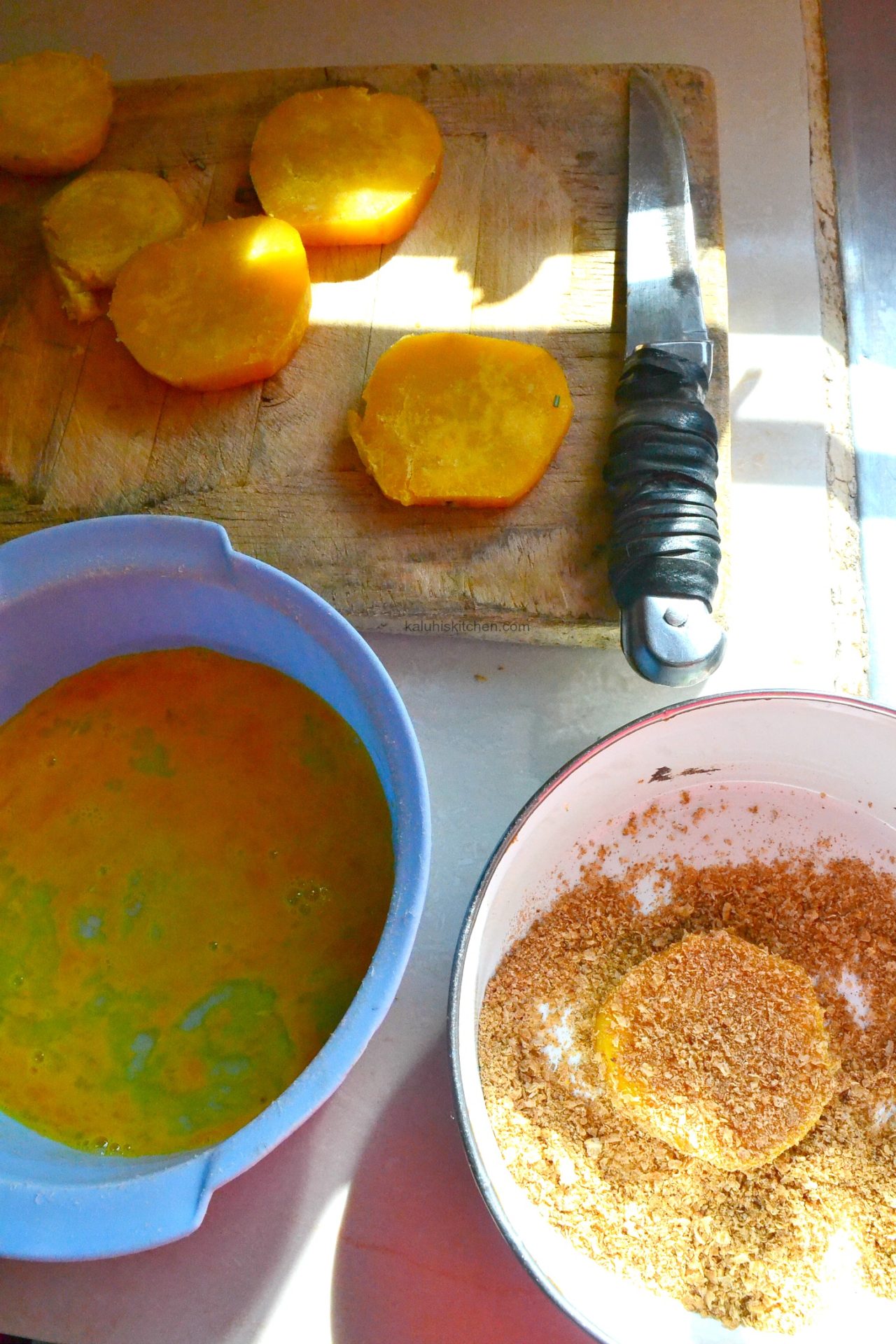 Shallow fry in some oil until crispy. The point is to flash fry  so that very little oil is soaked up and the coating stays super crispy.
After they are done, drain them on a paper towel and plate them. Check whether your sauce has thickened and when it has, drizzle it over the coated sweet potatoes. So delicious! so easy! And still wholesome.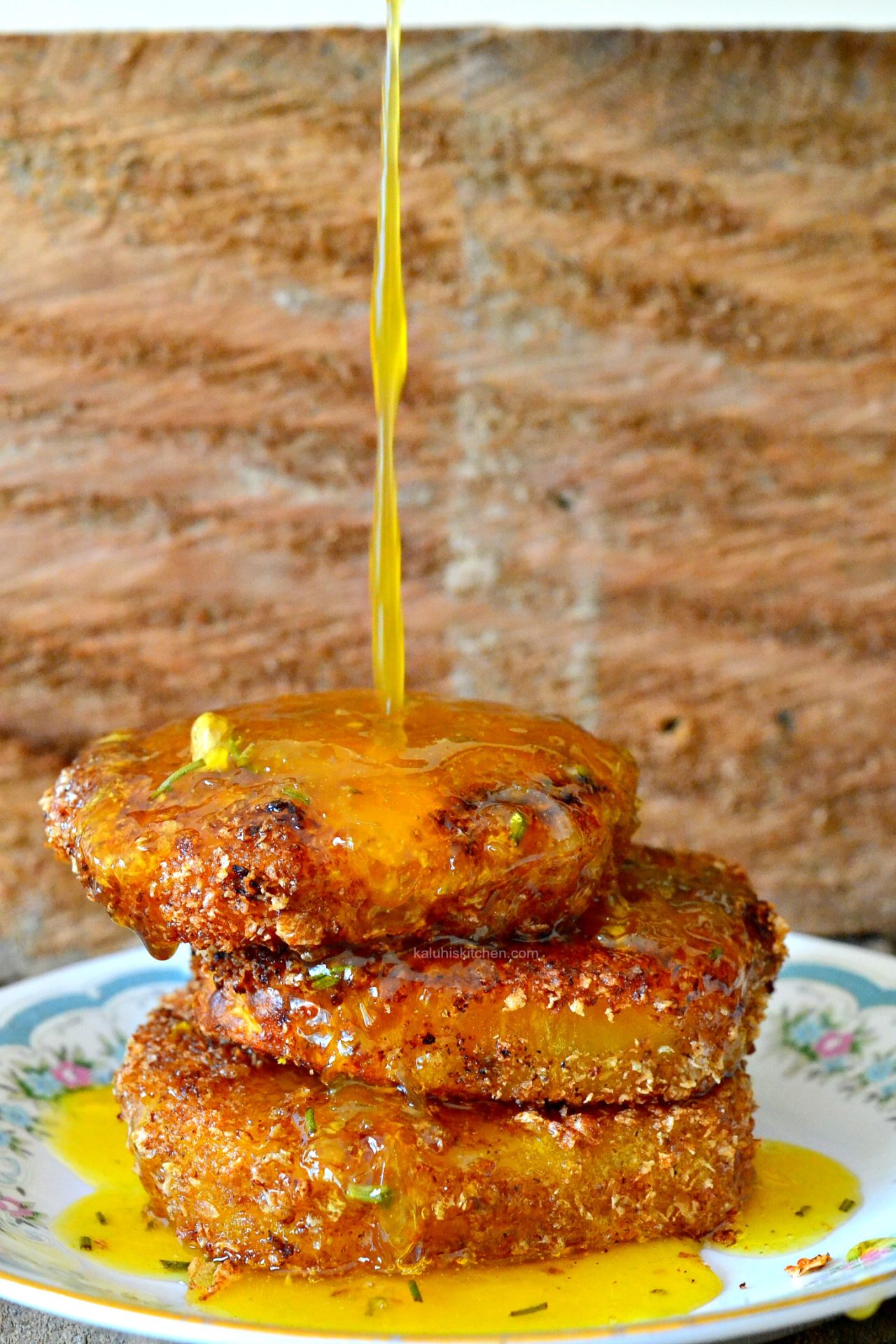 I especially loved how the rosemary flavor balanced out the sweetness of the honey and complimented the flavor of the sweet potato and that of the orange. You can also make this sauce with fresh sage in place of rosemary and lemons in place of oranges. Next time, I will use lemons just for extra zing :)). This sauce is very rich and a little goes a long way. The weetabix breadcrumbs not only made the perfect crispy coating to a soft interior, but are the perfect healthy substitute to ordinary breadcrumbs.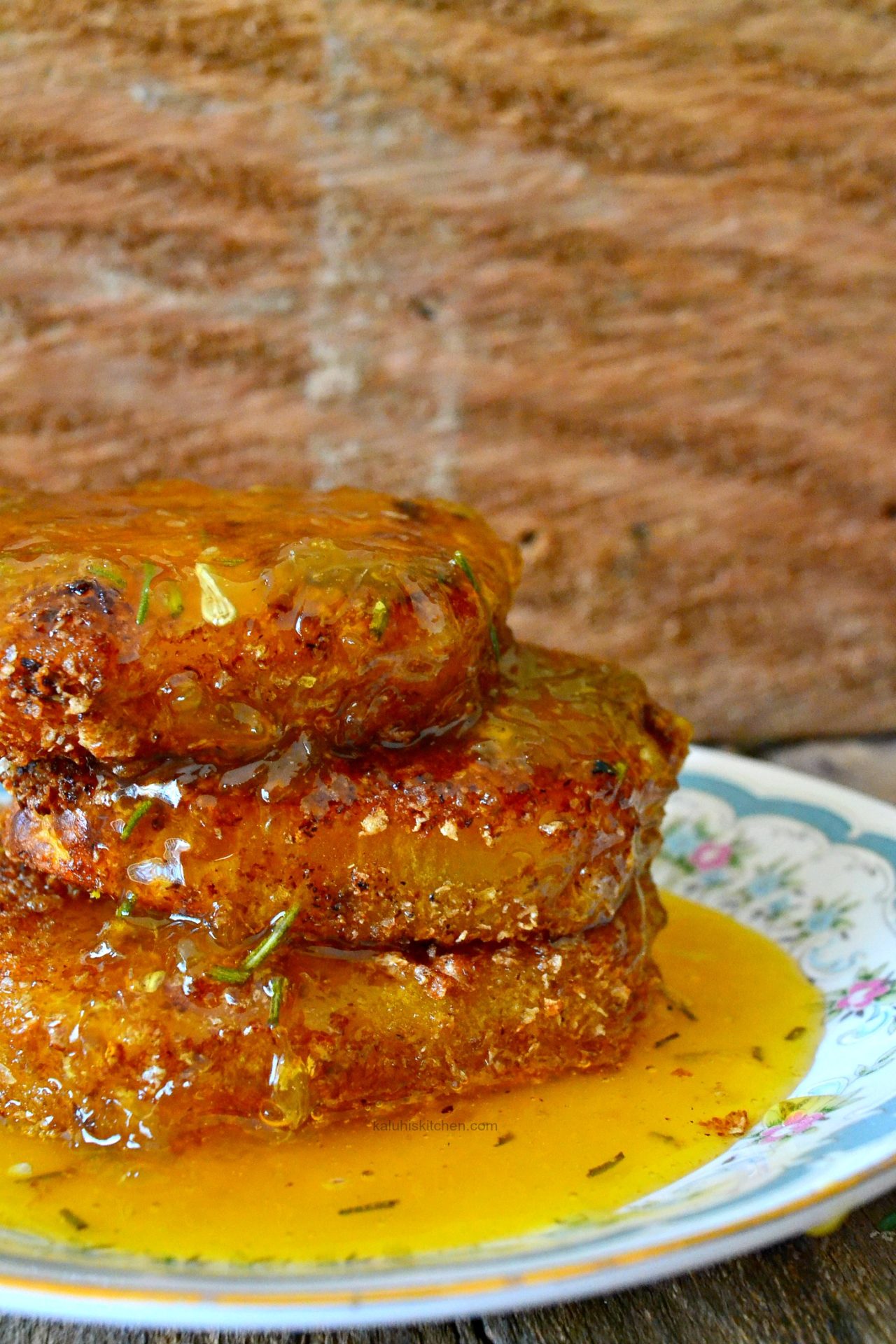 In the event you have some syrup left after eating the crispy sweet potatoes, you can keep it and use it on your toast and on your pancakes like we did here. Do you have some weetabix, ngwaci, and oranges lying around? Give them the #KK treatment. And remember, healthy does not have to be boring :)).
Thank me later.
To great food!
– K
---
Get your downloadable recipe here :))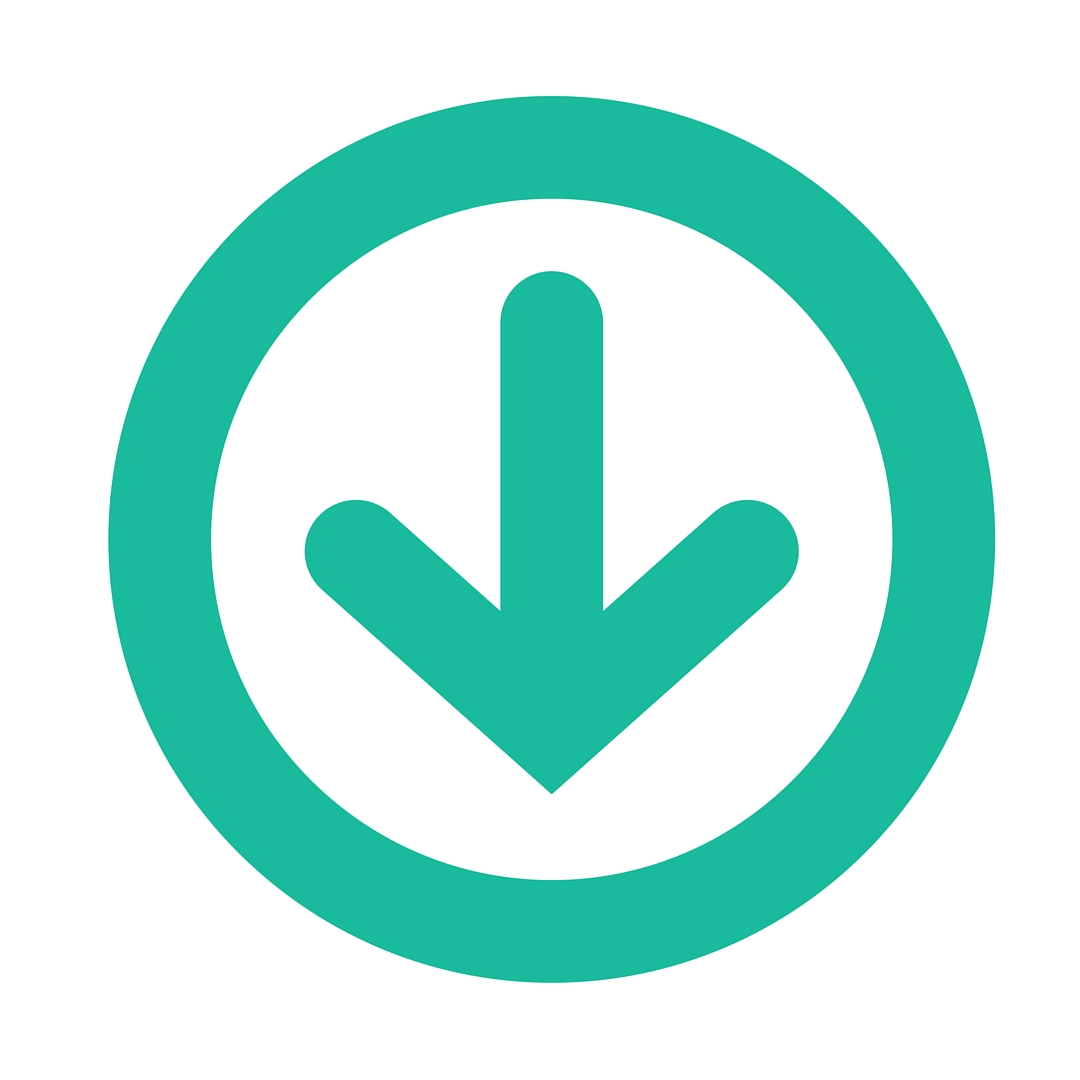 ---
All content and images are copyright protected by



Do not copy in part or whole without giving due credit.