My guku (grandmother) always makes sure you leave her home with an impossibly full tummy and more food to cook when you get home. She is very generous, and she equally loves being spoilt which is never a problem to us. I last saw her in August, and she was sooo happy to see me. We talked about many things; about work, about her shamba, about politics, about family, about my babies who are yet to be concieved let alone born lol….about everything. On that day, I had heavy breakfast with a good friend of mine. We left home, he went to work and I went to guku's. Immediately on arrival I had mahindi choma. Shortly afterwards, I had tea and bread. Then afterwards I had ugali ya wimbi, kuku choma and creamy managu. I had four meals within a span of about 5 hours. She said I am too little for a 30 year old, and she was serious about feeding me. Because it rains every afternoon in Maragoli, I wanted to leave before the storm. She gave me a sack of tender green maize; to boil and to use for githeri. I had a massive She also wanted to give me a chicken, but the chicken outsmarted the catcher. I left without it. She calls me ever so often to remind me that my chicken is still there. Still being fattened, and still waiting for me.
I generally love chicken. It is my third favorite meat to have and my faaaavorite part is the thigh. Thighs take on flavor so well, they are always so juicy and beautifully meaty. This recipe is a family favorite. I had shared it last year on my IGTv but I thought it beautiful to have it immortalized by having it on my blog and YouTube channel as well.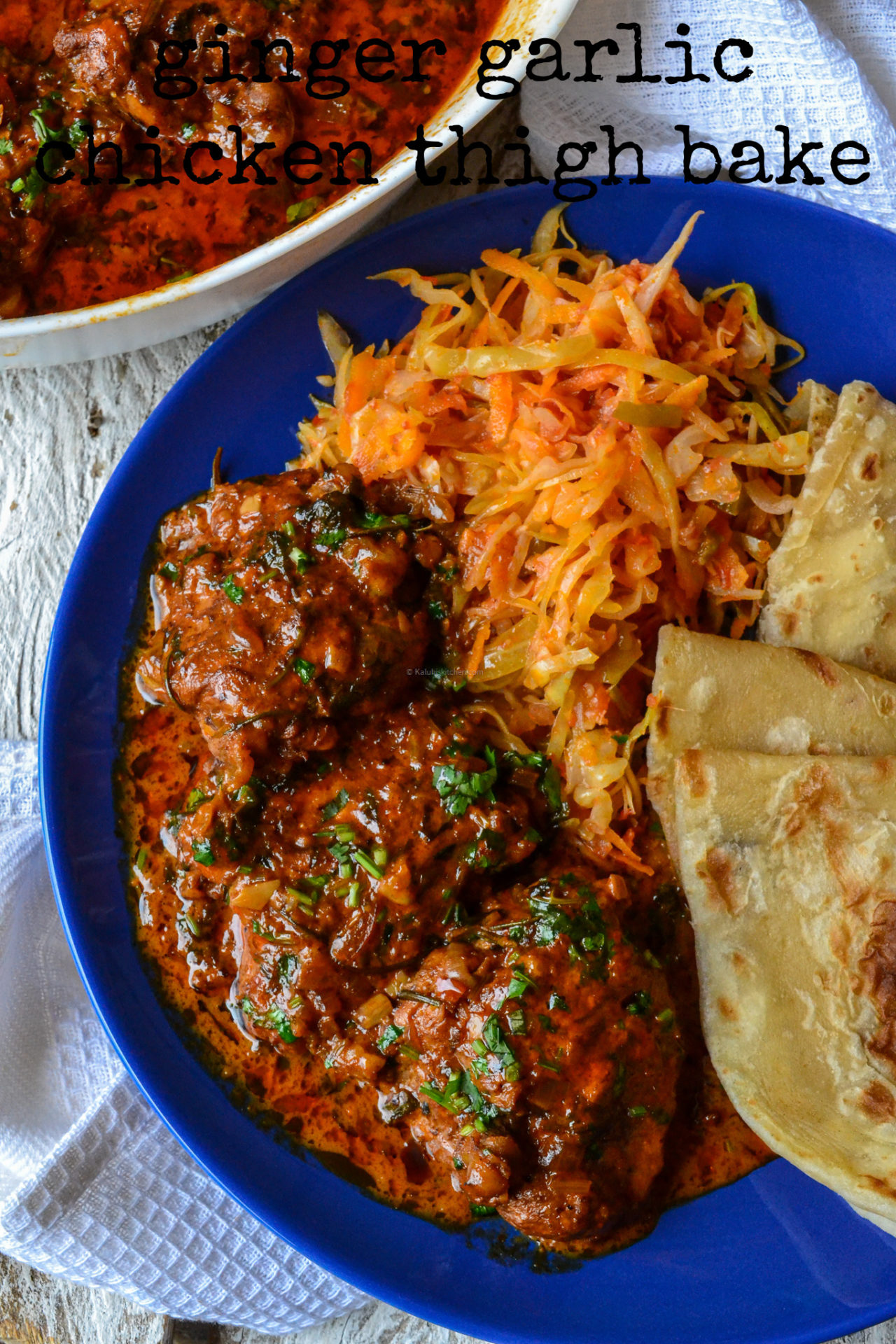 I made a dope vid to accompany the blog post. Do watch below, and subscribe!

PREP TIME: 24hr    COOK TIME:  60min       SERVES: 7
Ingredients
To marinate
1 kg chicken thighs
2 rosemary springs
5 cloves of garlic, minced
1 tablespoon minced ginger
2 tablespoons soy sauce
4 tablespoons balsamic vinegar
1 teaspoon cumin
1 teaspoon tandoori masala (optional)
To cook
1 red onion, chopped
½ cup dania stems
4 cloves of garlic, minced
1 heaped tablespoon of minced ginger
3 tablespoons tomato paste
450 ml double (heavy) cream
1 tablespoon of curry
½ tablespoon of cumin
2 bay leaves
½ tablespoon of smoked paprika
¼ teaspoon of chili flakes
Method
Place the chicken into a bowl and add in all the marination ingredients. Give then a mix then cover with cling film and allow to marinate for 24 hours.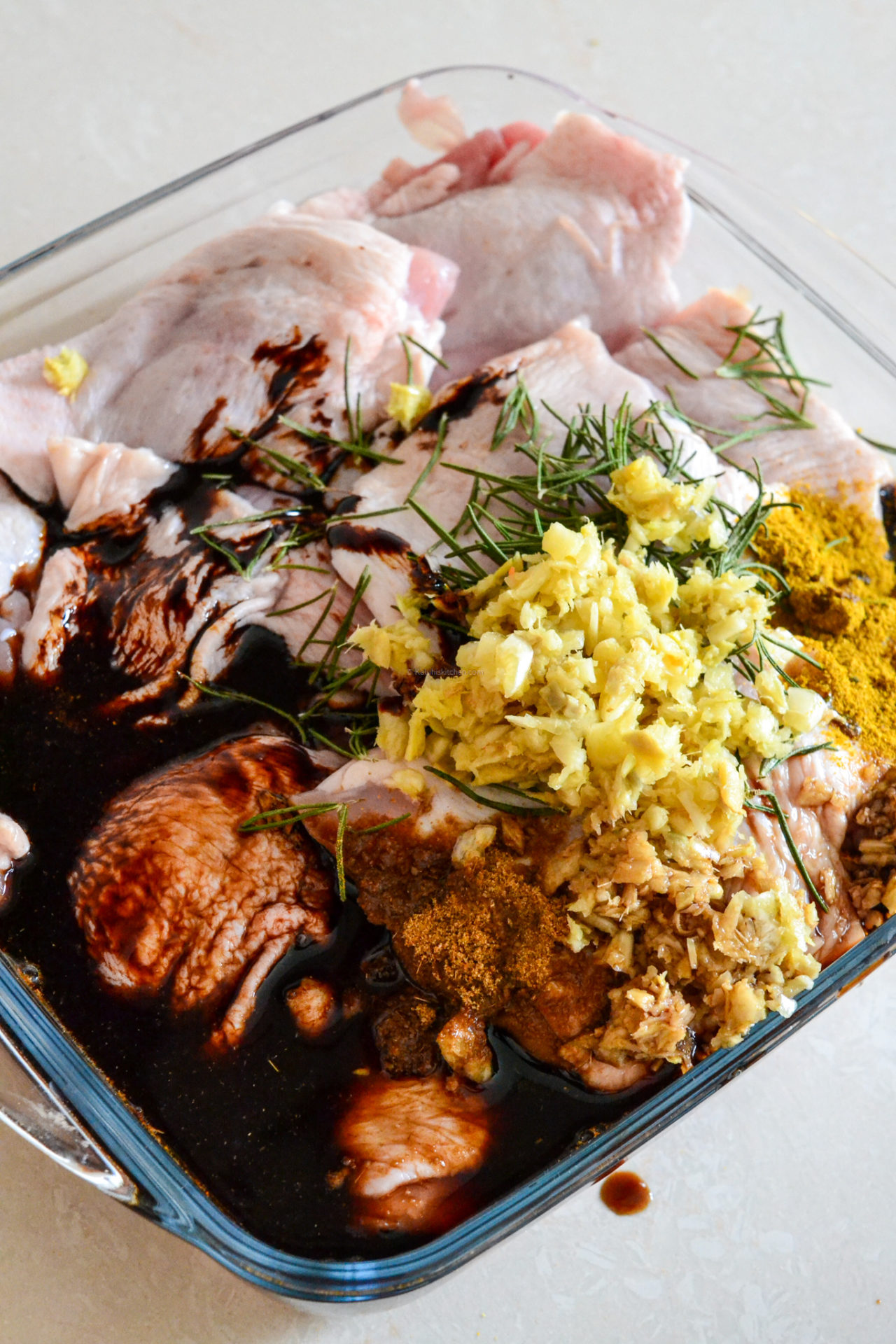 Remember marination is important because it allows the flavors to sink in to the meat and further tenderizes it. You can marinate for 6 hours if you are in a hurry, but remember the longer you marinate, the deeper and more intense the flavors shall be. For lengthy marination periods (24hr-72hrs) make sure this happens refrigerated.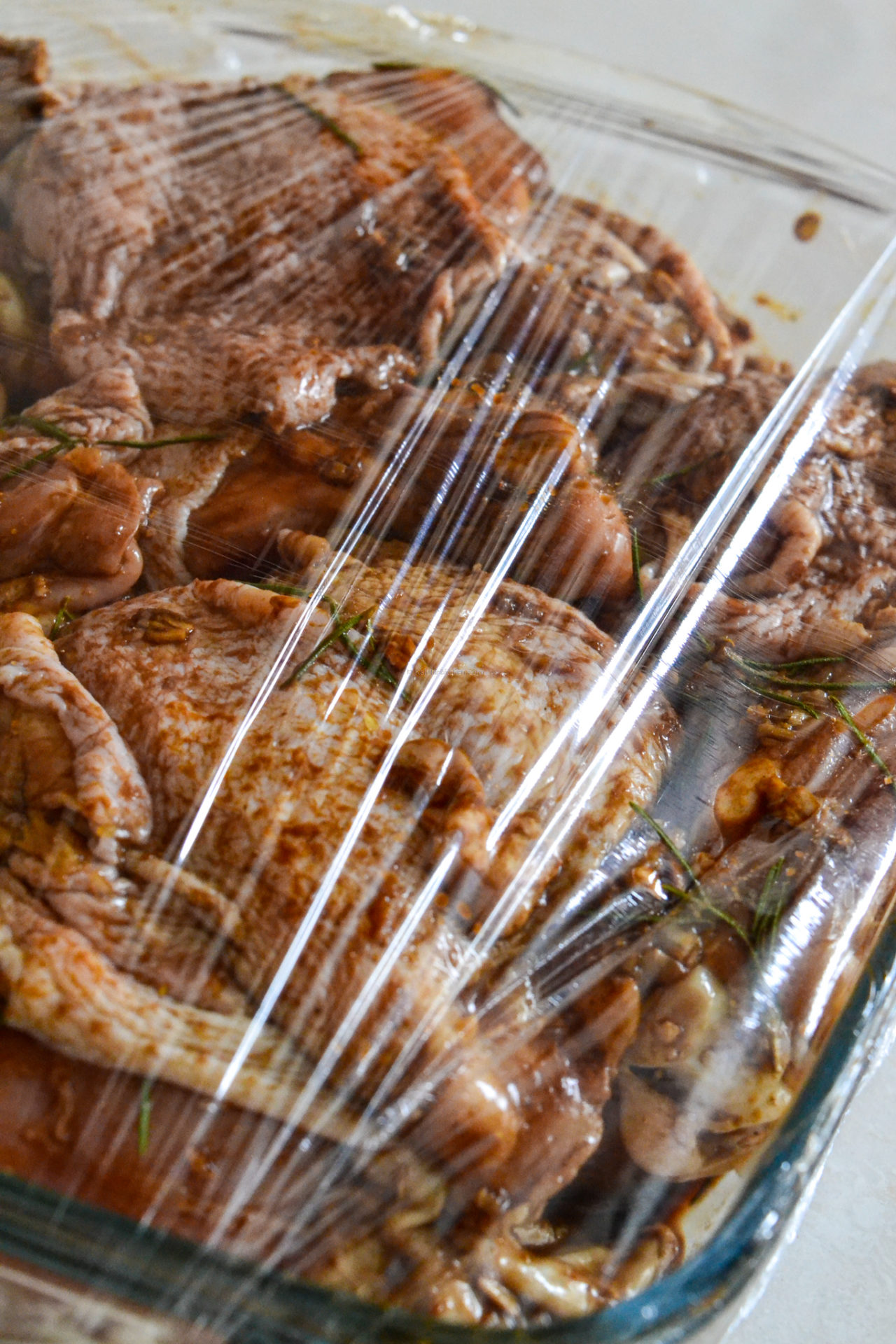 Next day, take from your fridge and let it come to room temp. It needs to be at room temp before searing because if we sear cold chicken, it will toughen up and be dry as well. Once at room temp, proceed to sear until they get a gorgeous golden-brown color.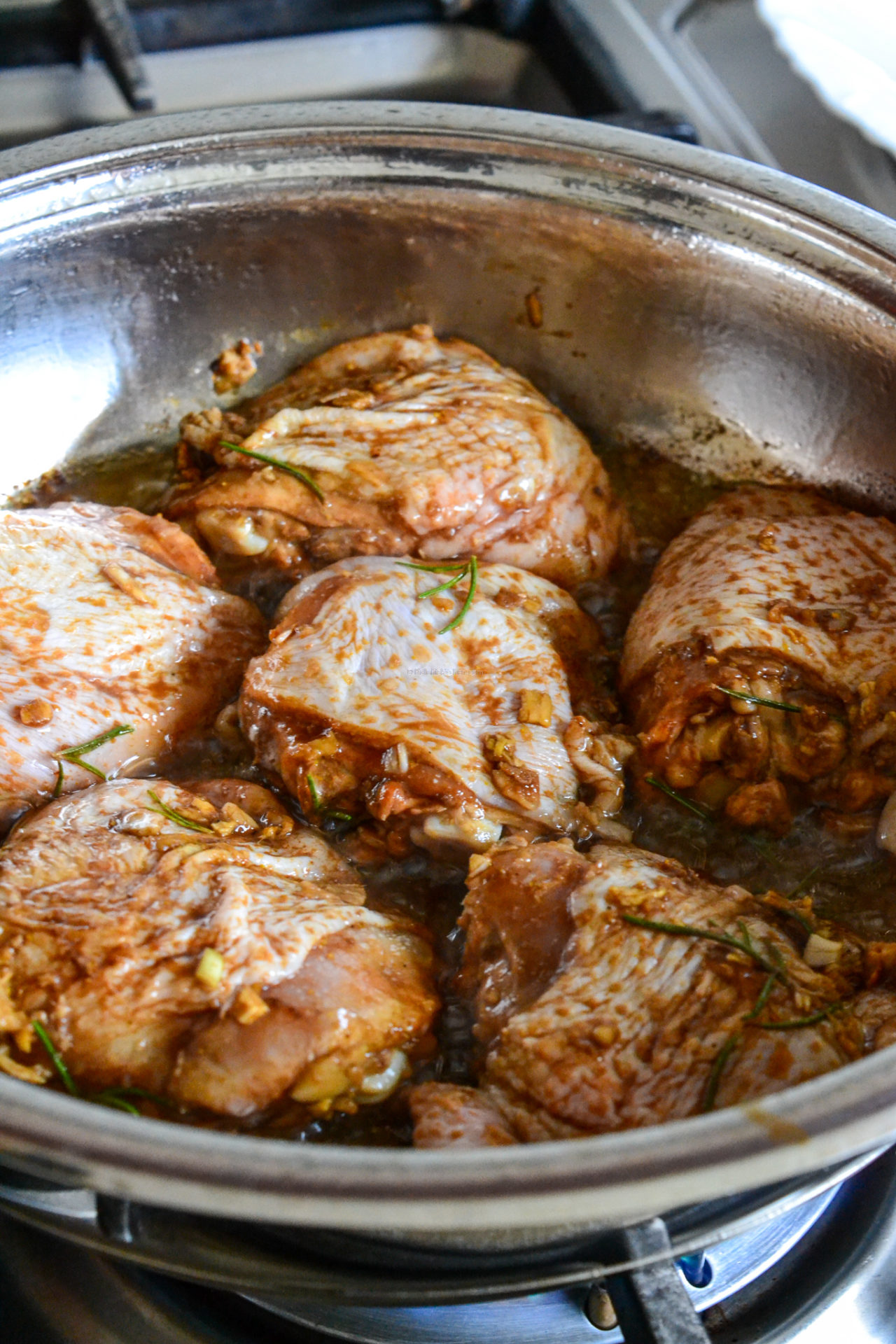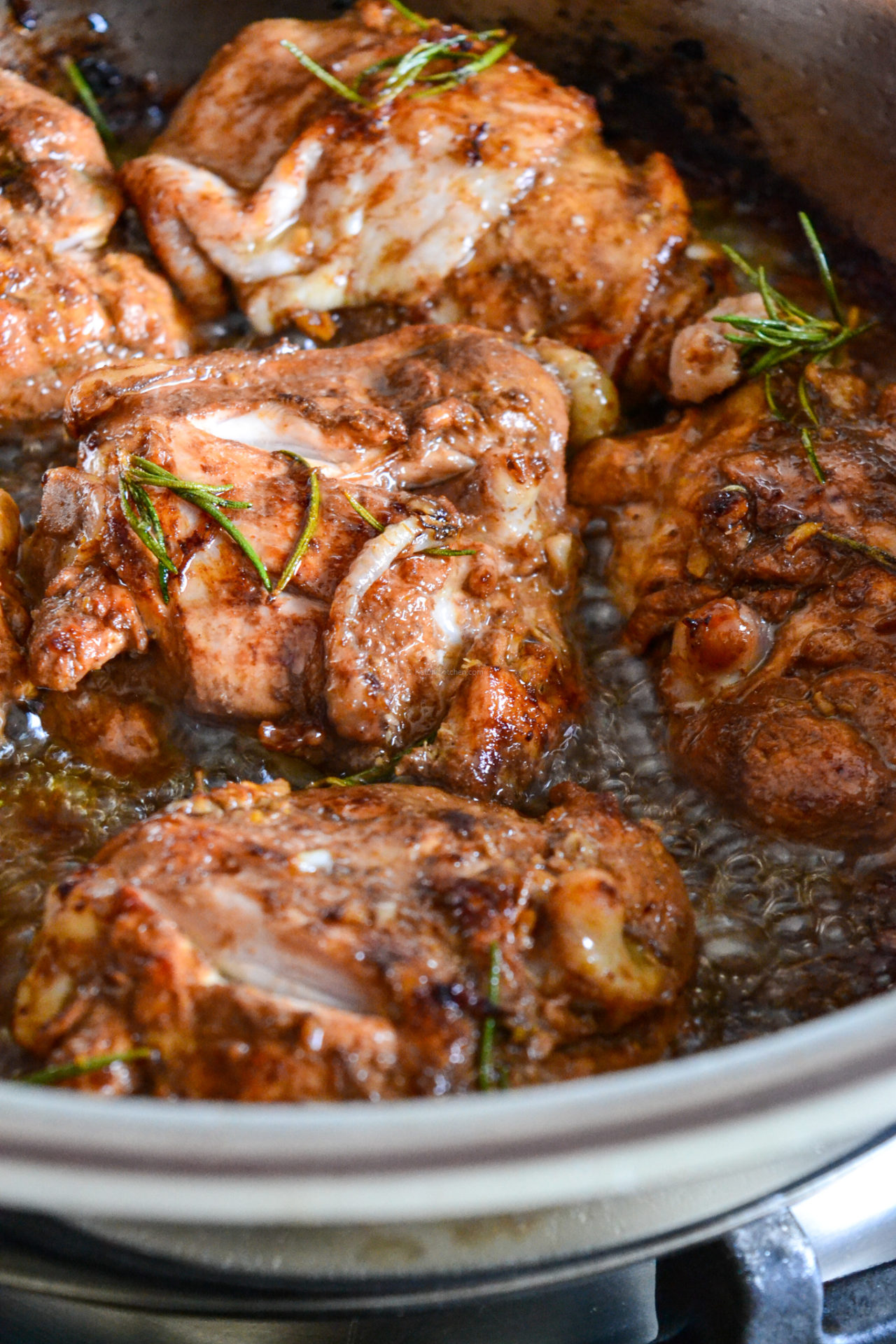 The purpose of this step is to get color on it. The chicken will not cook through at this stage, but will do so in the oven. Once golden-brown, remove from the pan and set aside.
To that same pan, add in the onion, dania (cilantro) stems, garlic, ginger and cook for a couple of minutes until softened and fragrant.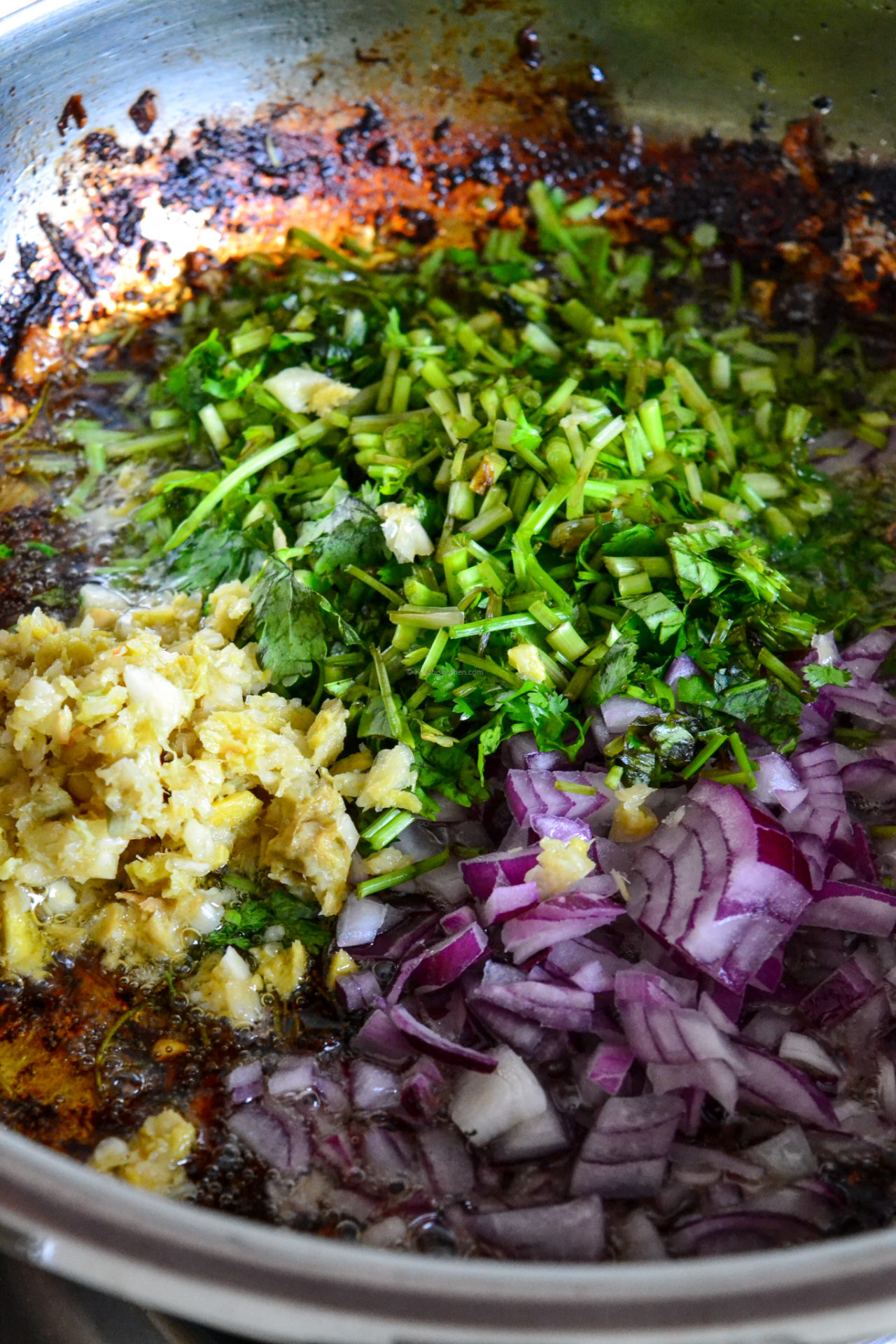 Add the tomato paste, the spices along with a quarter cup of hot water (or stock) and allow this to cook down for about 5 min on low heat. It will thicken and become a gorgeous deep red. Go easy on the water, we do not want a watery soup, but juts enough to allow for cooking down of the spices.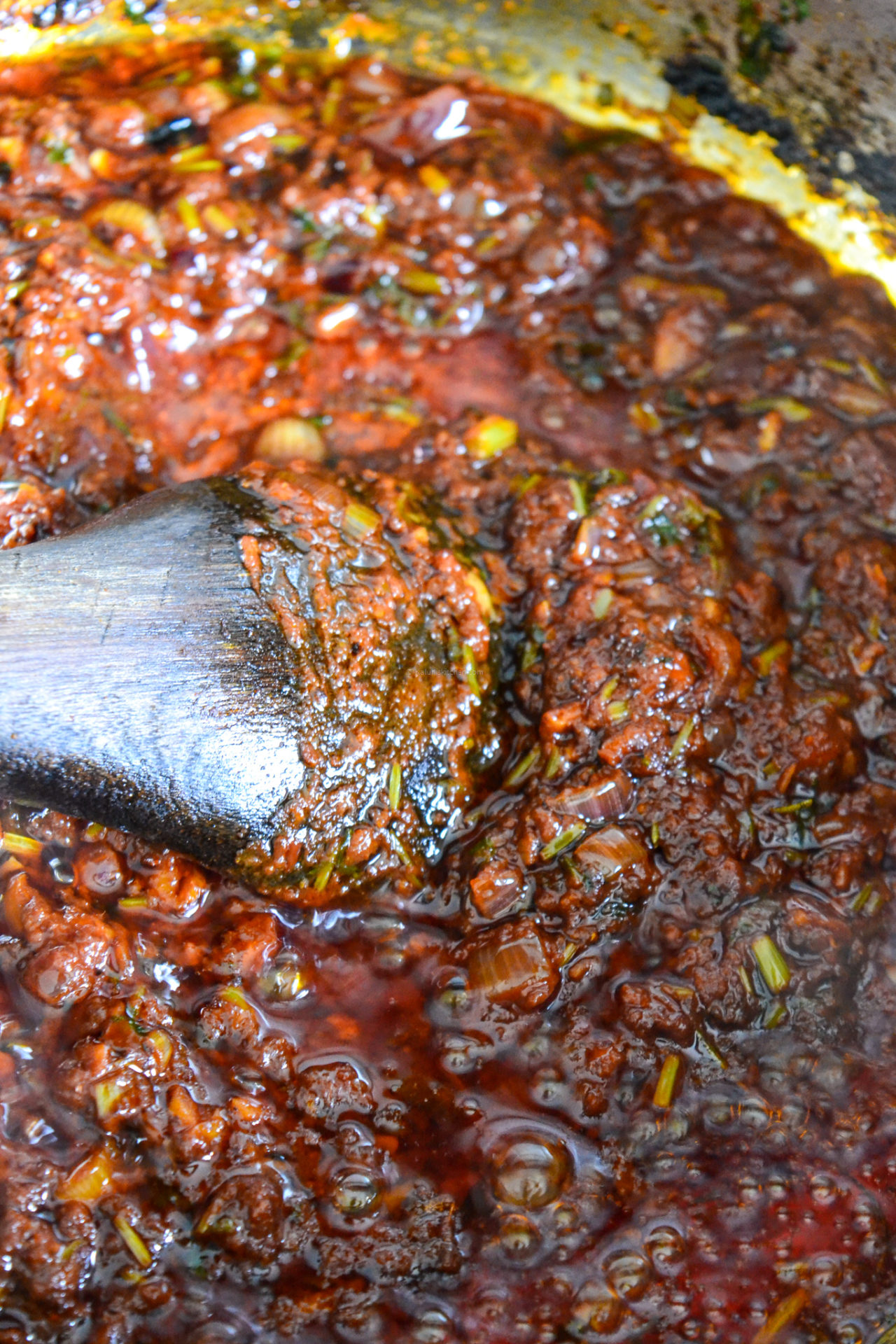 Thereafter, add in the double (heavy) cream and the bay leaves and give it a mix. The cream is very important for this recipe as it adds a gorgeous creamy richness to this.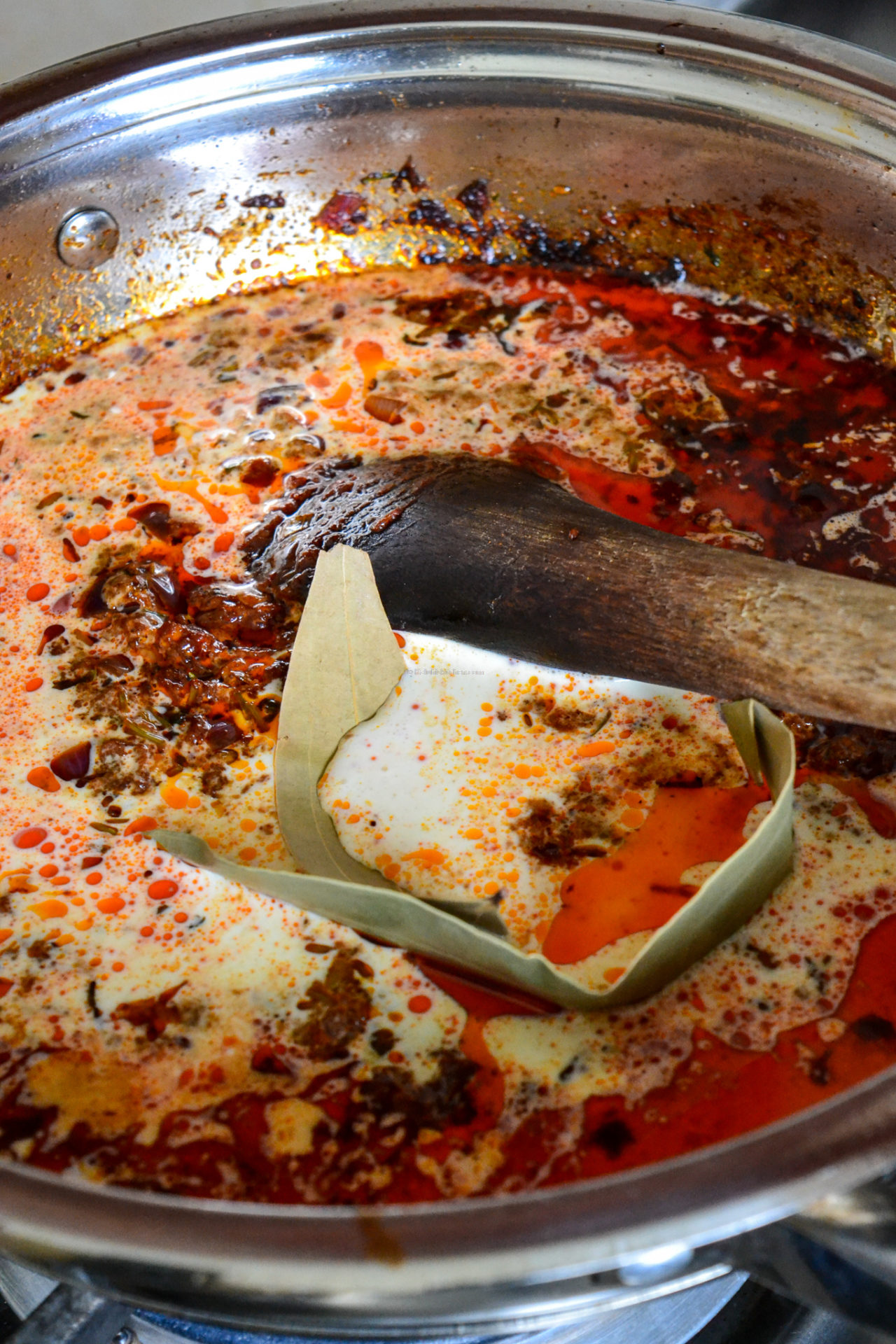 Let this simmer on low heat for about 10 minutes. It should be thick, deep orange and super fragrant as well.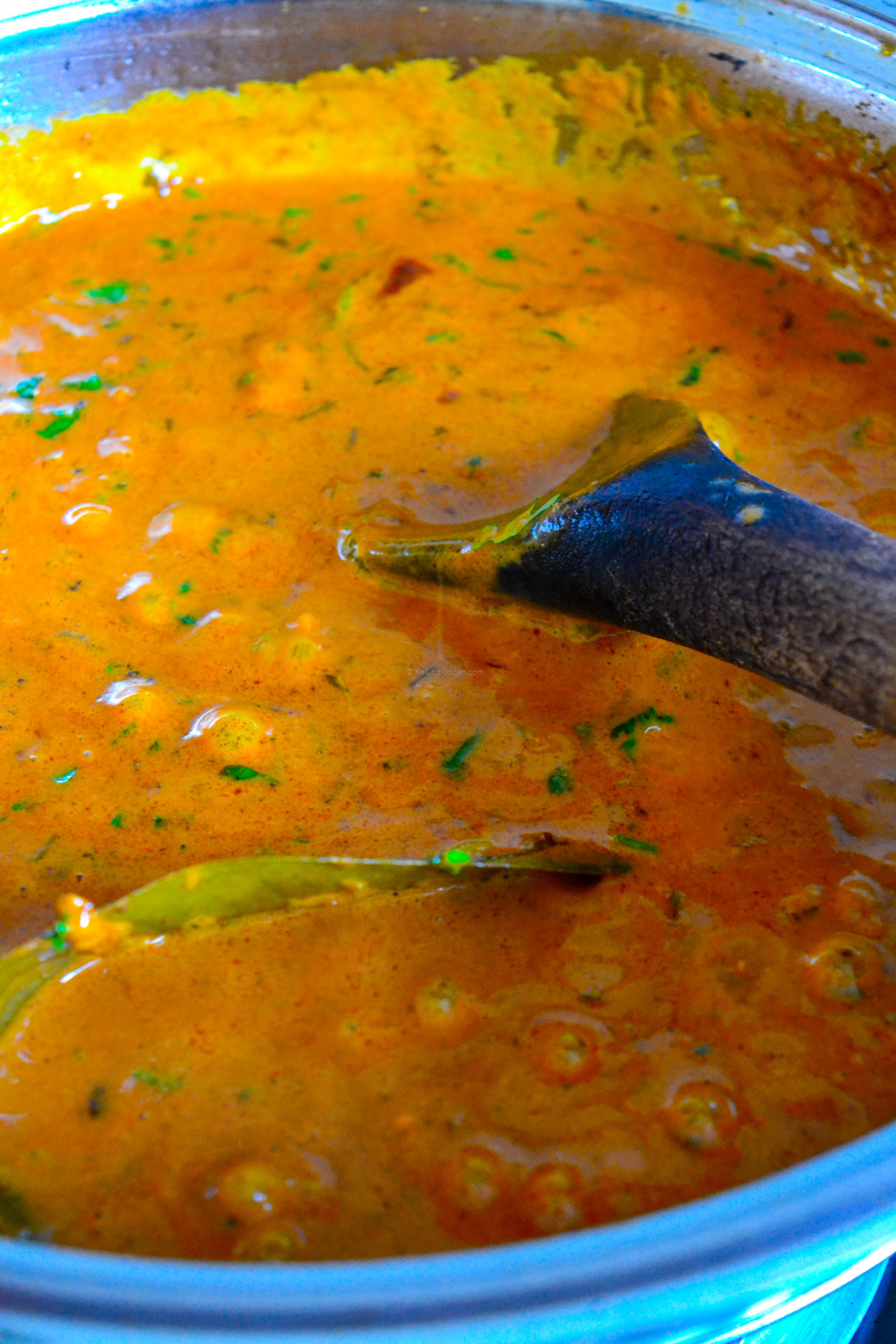 Once done, add in some finely chopped dania leaves and switch off the heat.
Place the chicken in a casserole dish, pour the mchuzi over it and cover with foil.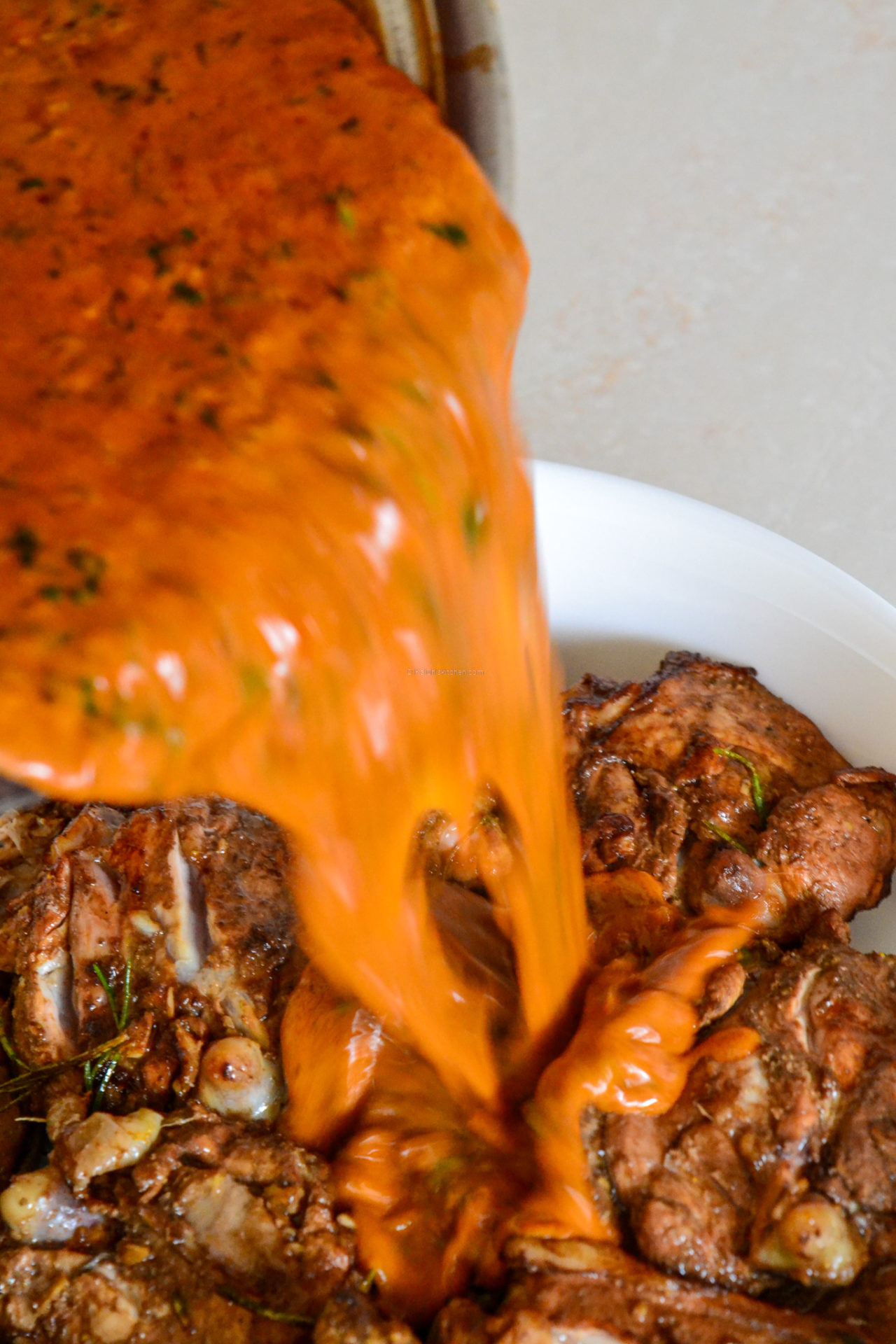 In a preheated oven, let this bake at 170c for 40-45 minutes. Once done, serve with your favorite starch and veggie. On this day, some ginger cabbage and soft chapatis called to my soul.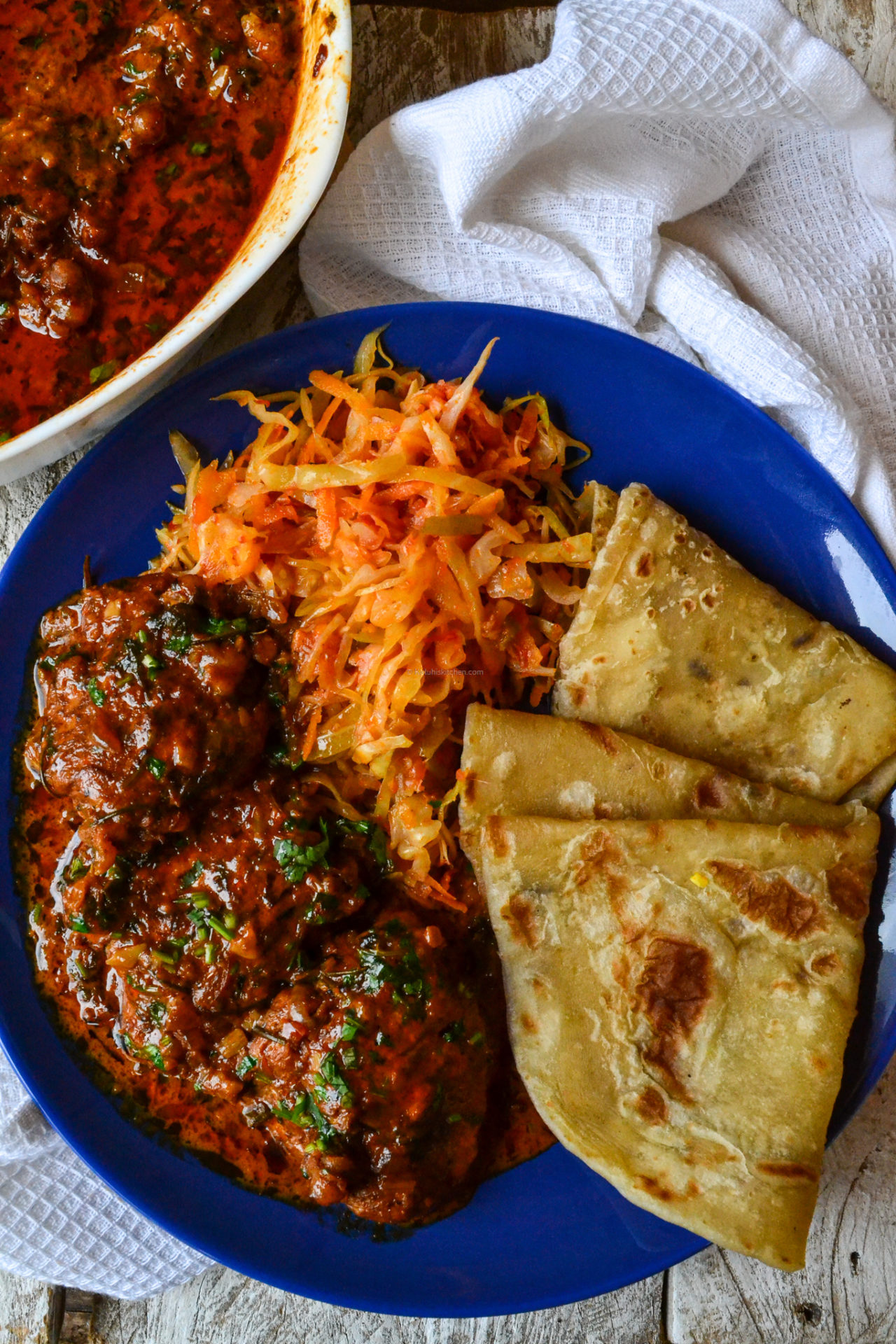 This was as indulgent as it was filling. The chicken was super tender, super flavorful and without doubt. unforgettable too! The ginger garlic notes were the most prominent and they made for an enjoyable meal. The herbiness of the rosemary complimented that so well. The mchuzi was gorgeously creamy and the spices made it all come alive. My ginger garlic chicken thigh casserole is the gurl she thinks she is!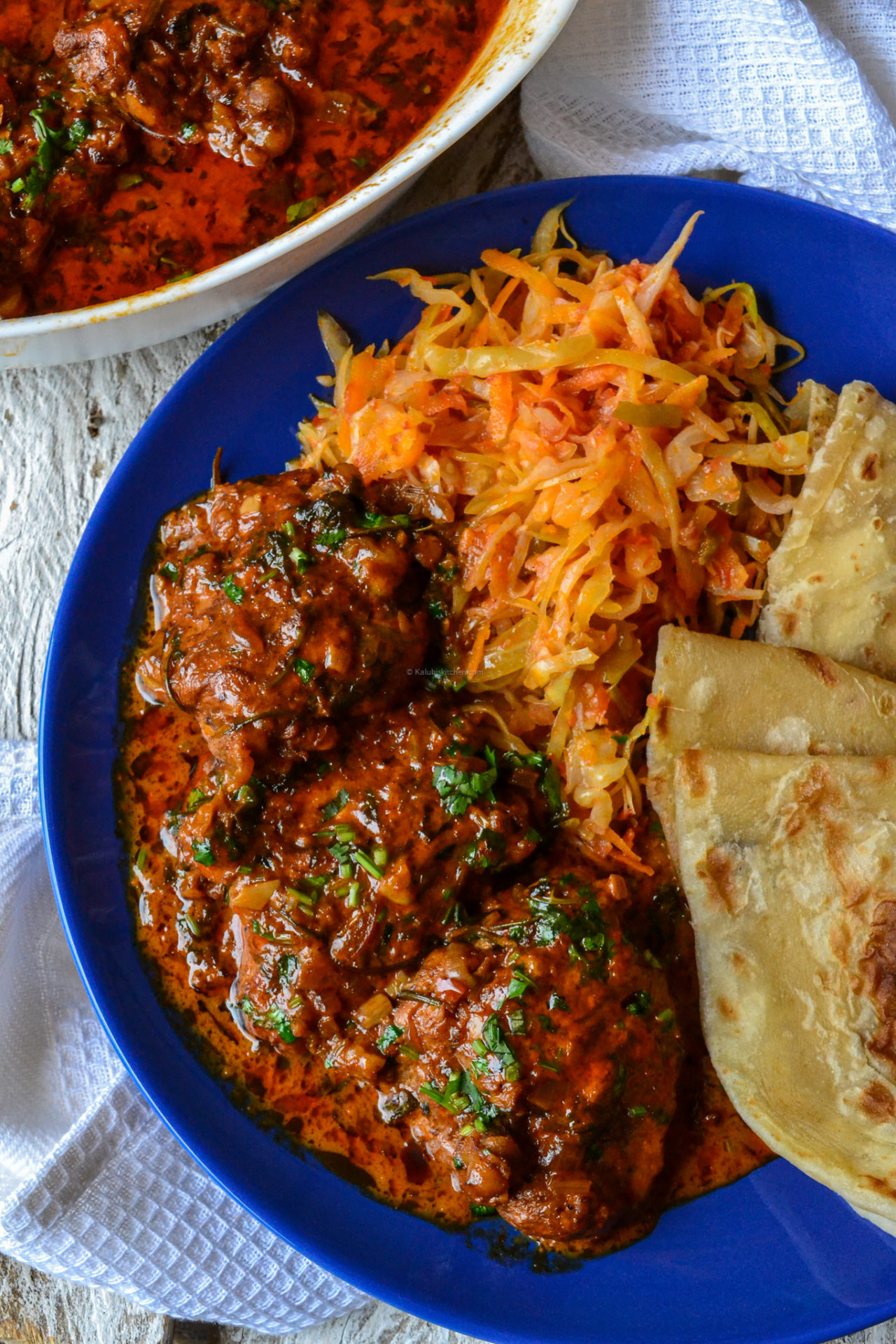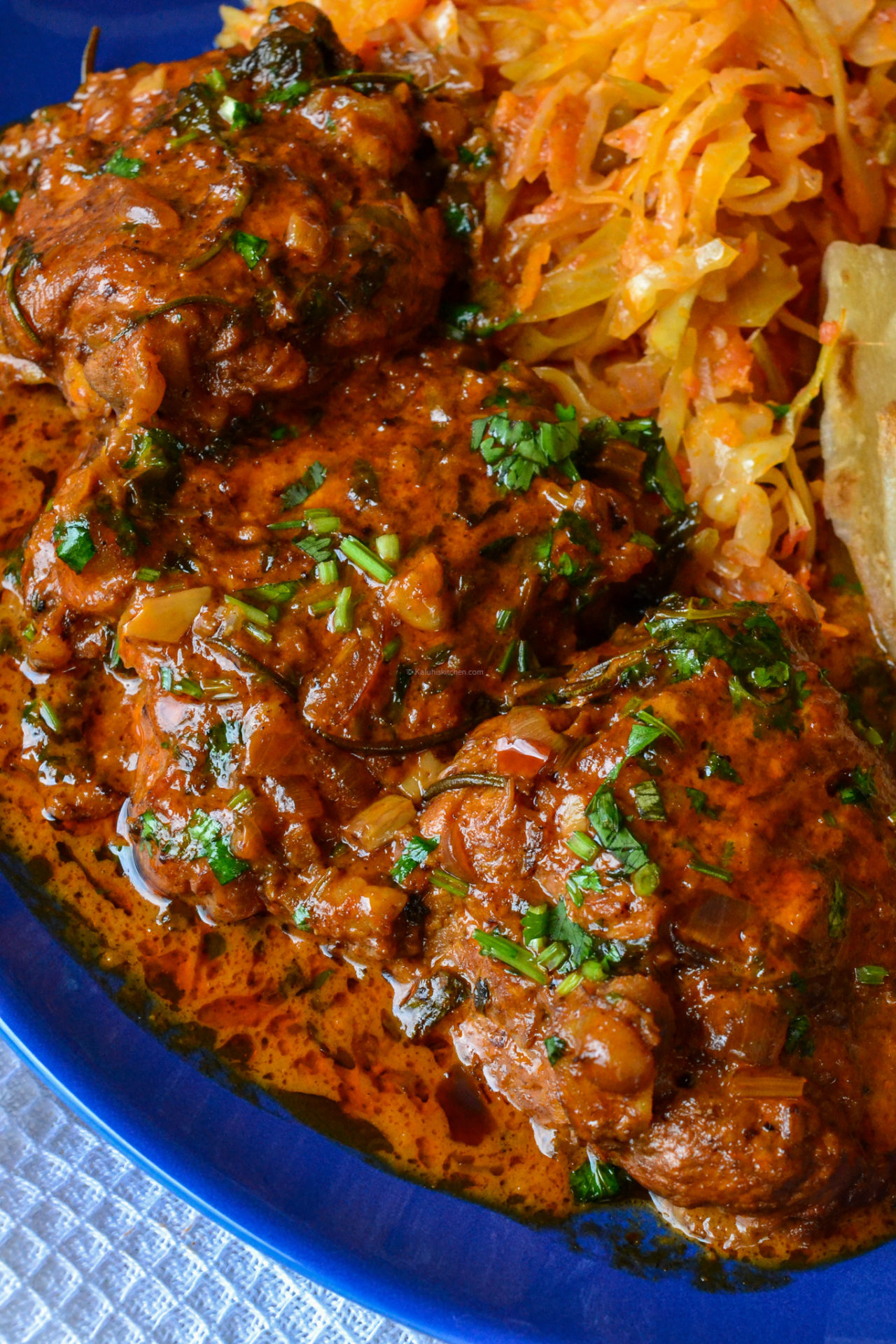 I know without doubt that you guys are going to thoroughly enjoy this recipe! There is a perfect complimentary YouTube video  to this post that I feel you shall really enjoy too!
Cheers to amazing food!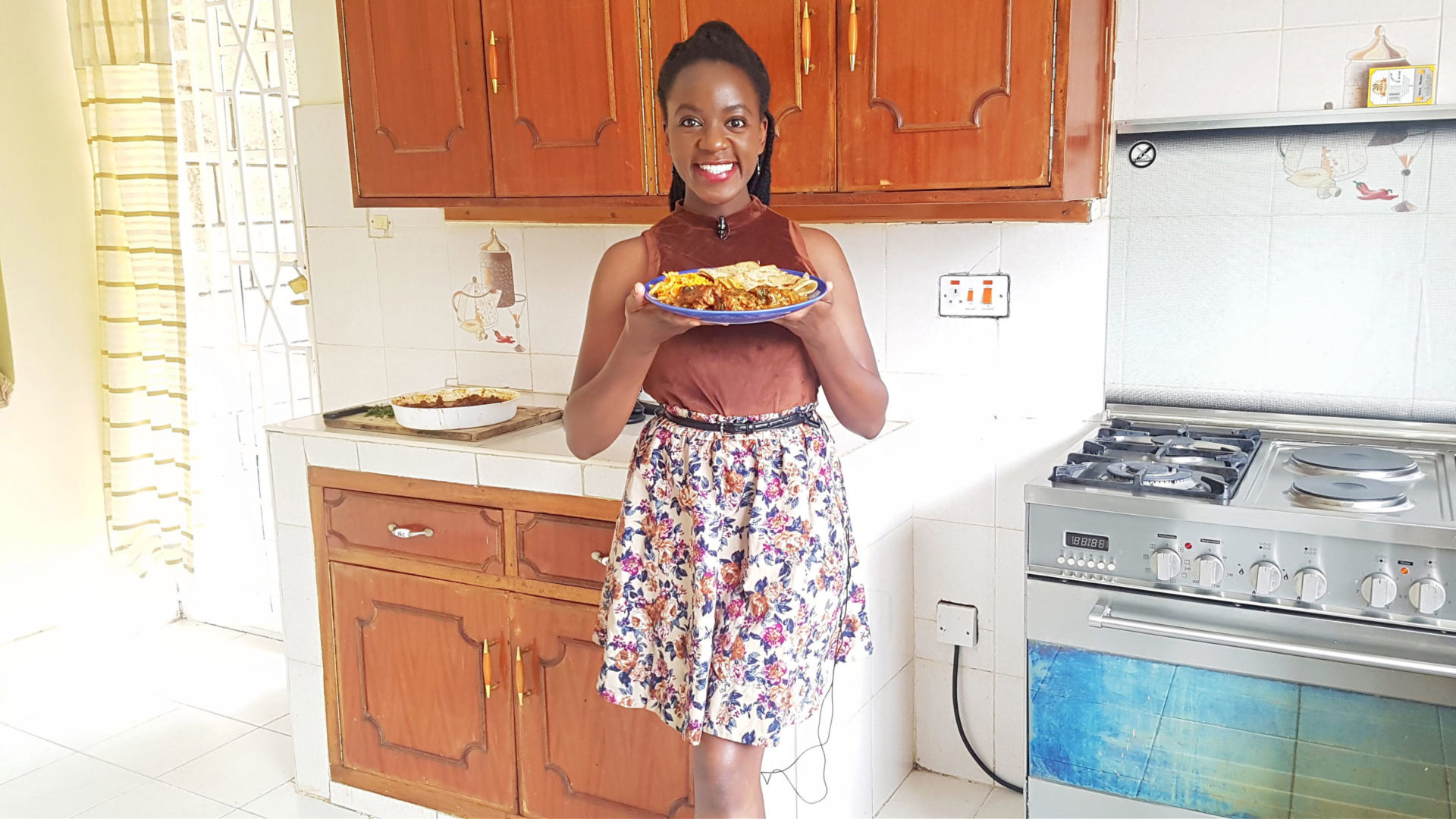 -K
---
Get your downloadable recipe here :))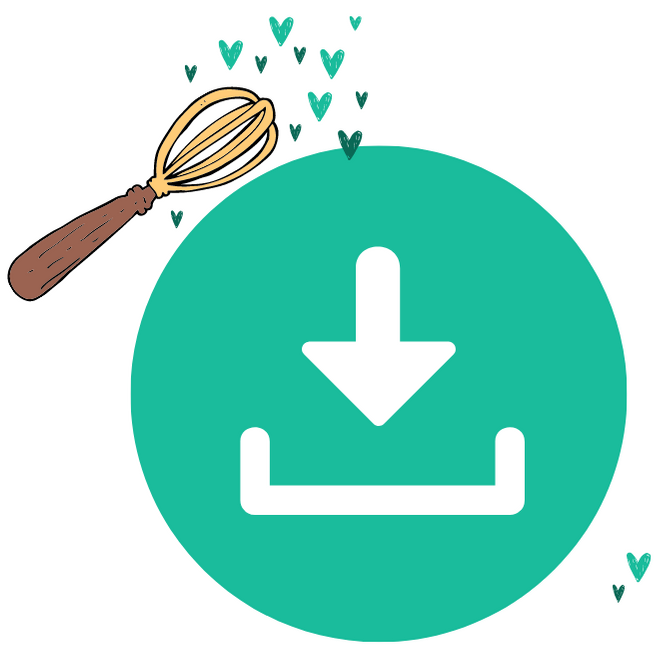 ---
All content and images are copyright protected by



Do not copy in part or whole without giving due credit.
---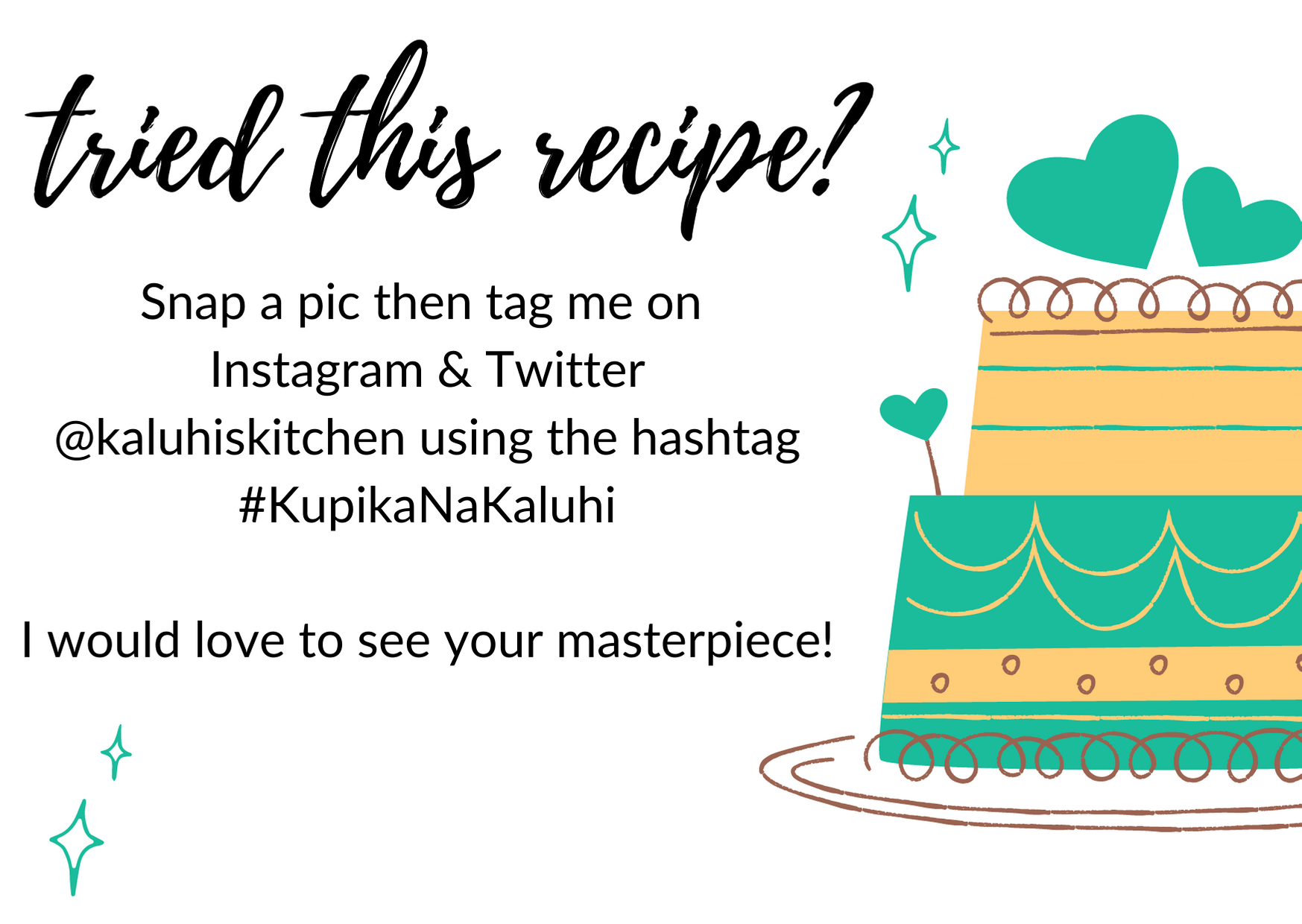 ---