I always say, the most assured way to know that a recipe is excellent is by looking at the reactions of the people you made it for look like. If the plates, or bowls (as it is in this case) are cleared then that is a clear indicator that said recipe is a winner. When I was making this custard, I didn't even know what I was going to name it. I didn't even know what I was going to make but what I knew for sure was the flavour notes I wanted to taste in my mouth. I wanted something creamy something fruity something with character and something that is light yet indulgent enough for a dessert.
The flavours I put together for this custard are easy to bring together. And the complexity of every note that explodes on your tongue is unforgettable. My sisters inhaled this and cleared this within seconds. Everyone was completely quiet while eating and that was a clear sign that this was a winner. I am so excited to share this with you guys today. I hope you enjoy this as we wind down mango season. This shall be the second of three mango recipes I'm going to share this year. this was the first and you can check out the rest we have done since I started blogging compiled and linked in this Twitter thread. That said let's get into this beaut!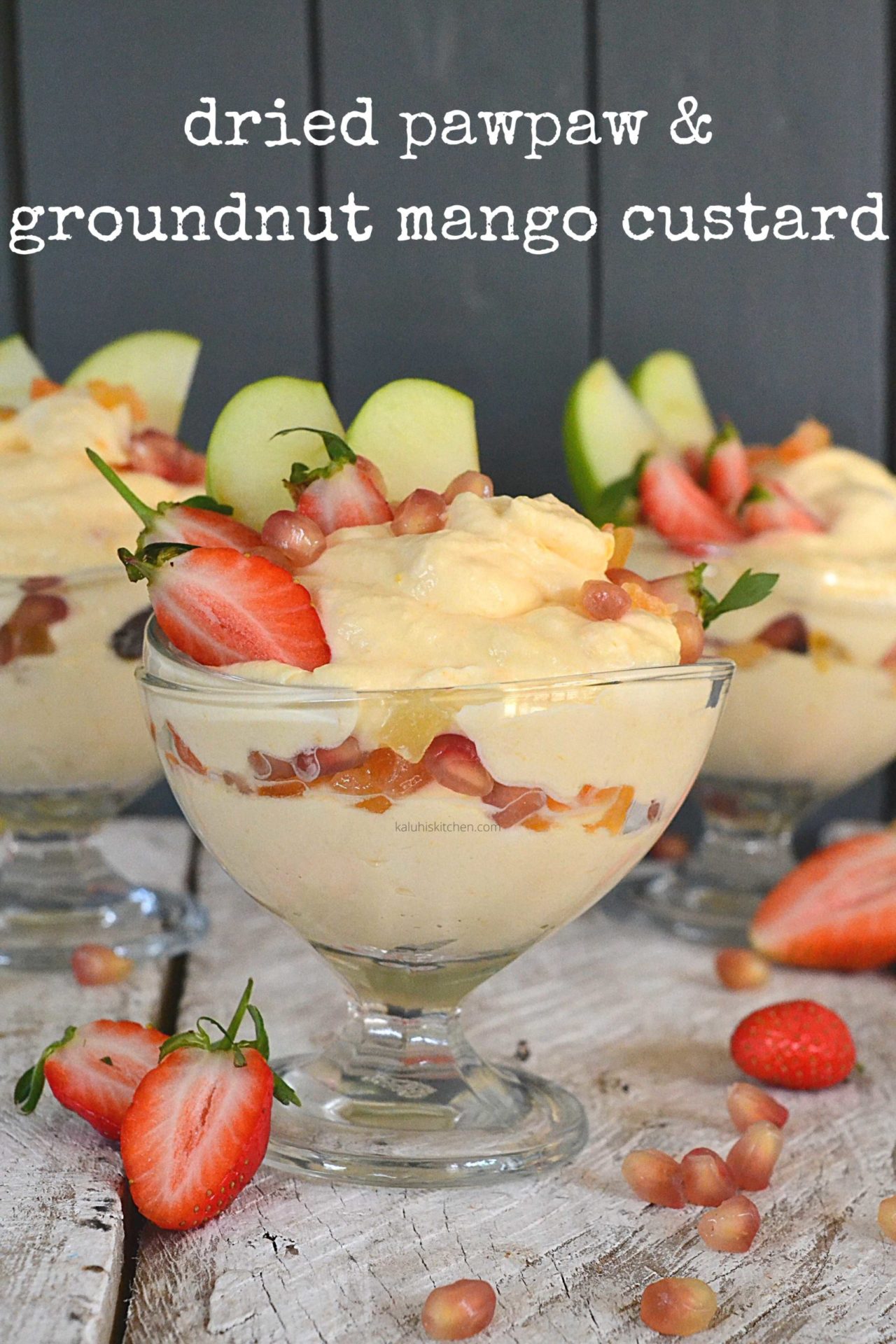 I made a dope vid to accompany the blog post. Do watch below, and subscribe!

PREP TIME: 15min MAKE TIME: 15 min SERVES: 6
Ingredients
400g of whipped cream
1/2 cup of icing sugar
2 mango cheeks, pureed
For the filling
A handful of Ground nuts
A handful of Dried pawpaw
A handful of raisins
1 Pomegranate
To garnish
Fresh strawberries
Green Apple
Method
Pour your whipped cream into a bowl together with the icing sugar and proceed to whip until stiff peaks form. This will take about 3-5 minutes.. You can add some vanilla extract if you fancy. I wanted to add some but I forgot. But the warmth of vanilla would make this blossom so beautifully! You can adjust the sugar quantity upward if you feel you need more sweetness.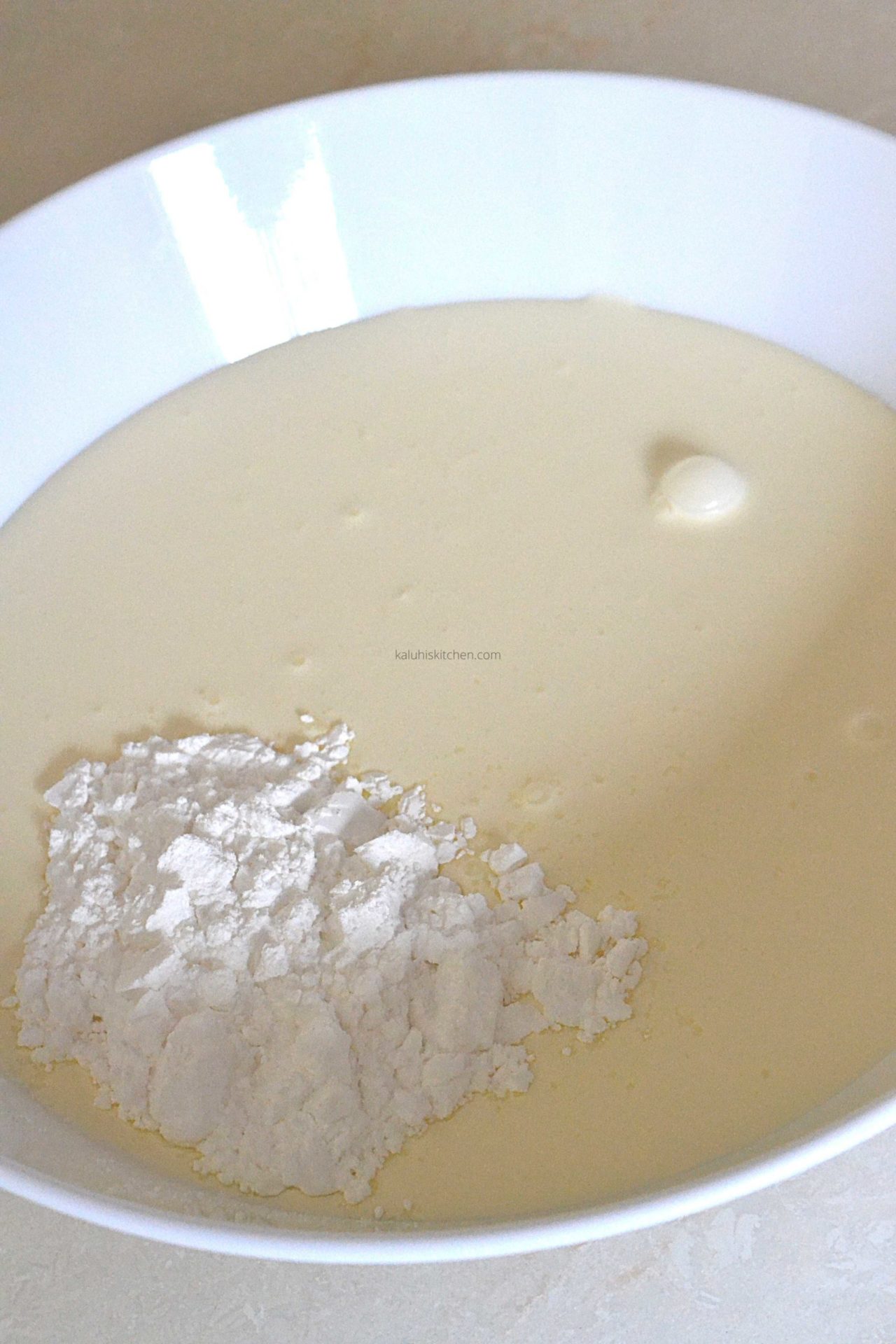 Once whipped, it will look like this: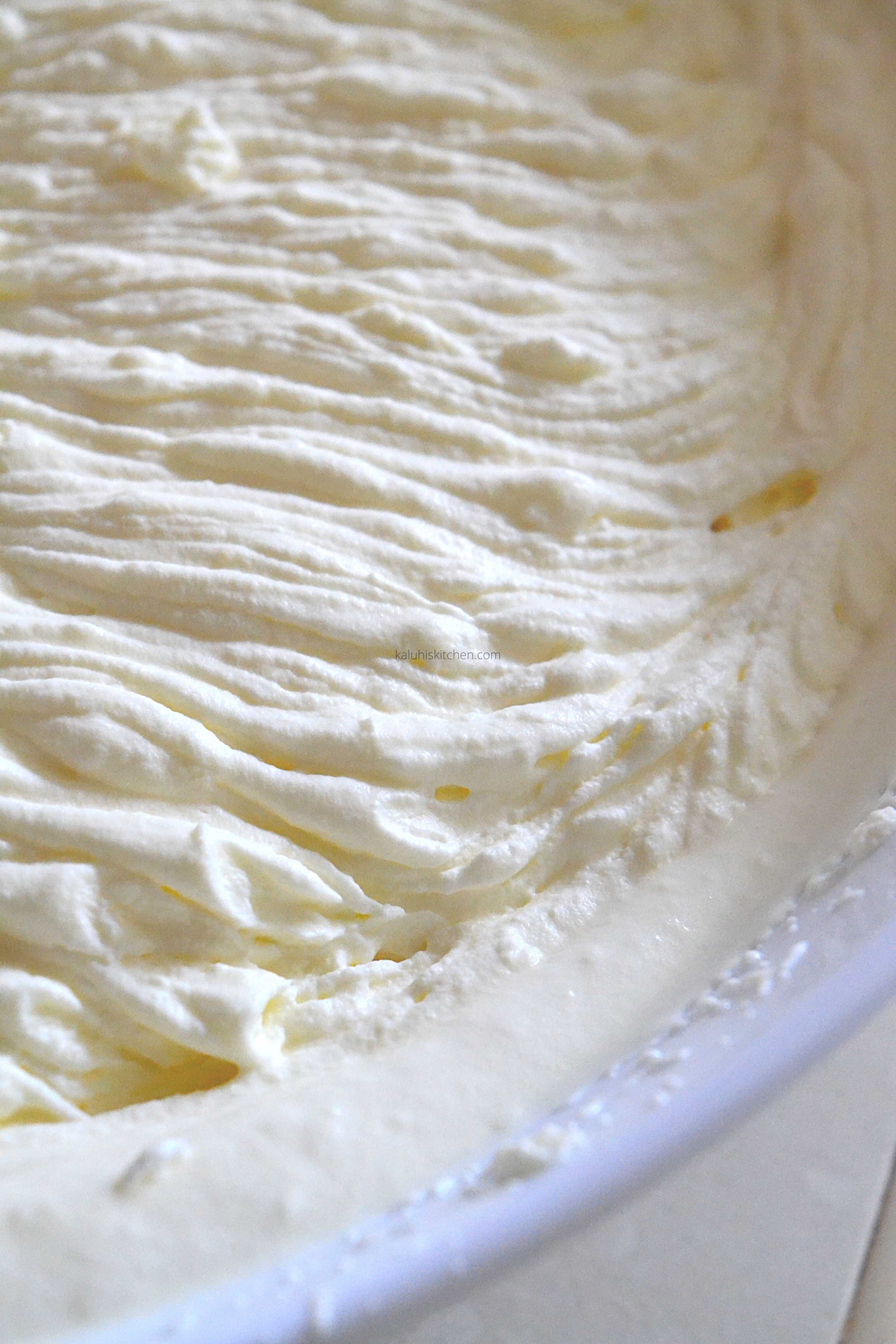 We are just winding down mango season, and a creamy dessert is perfect to enjoy this sunny fruit in. Prep is easy, just peel your mango and run it in your blender until pureed. Ensure it is a thick puree, and not a juice so that we don't mess the body of the dessert. See the consistency from the video at 2.54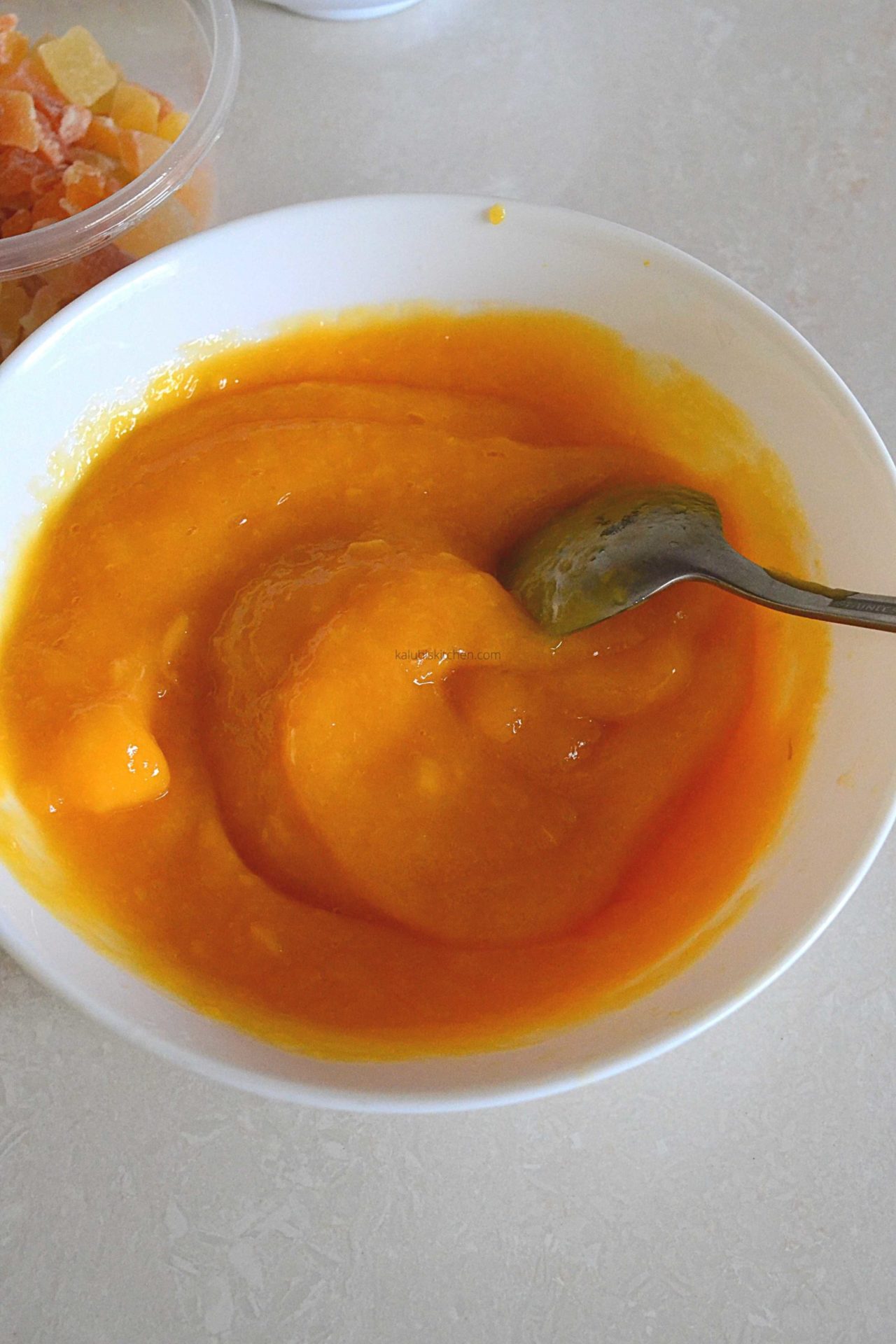 Fold in the mango puree into the whipped cream we have just prepared. Pour it in and fold it in with a mwiko or a spatula.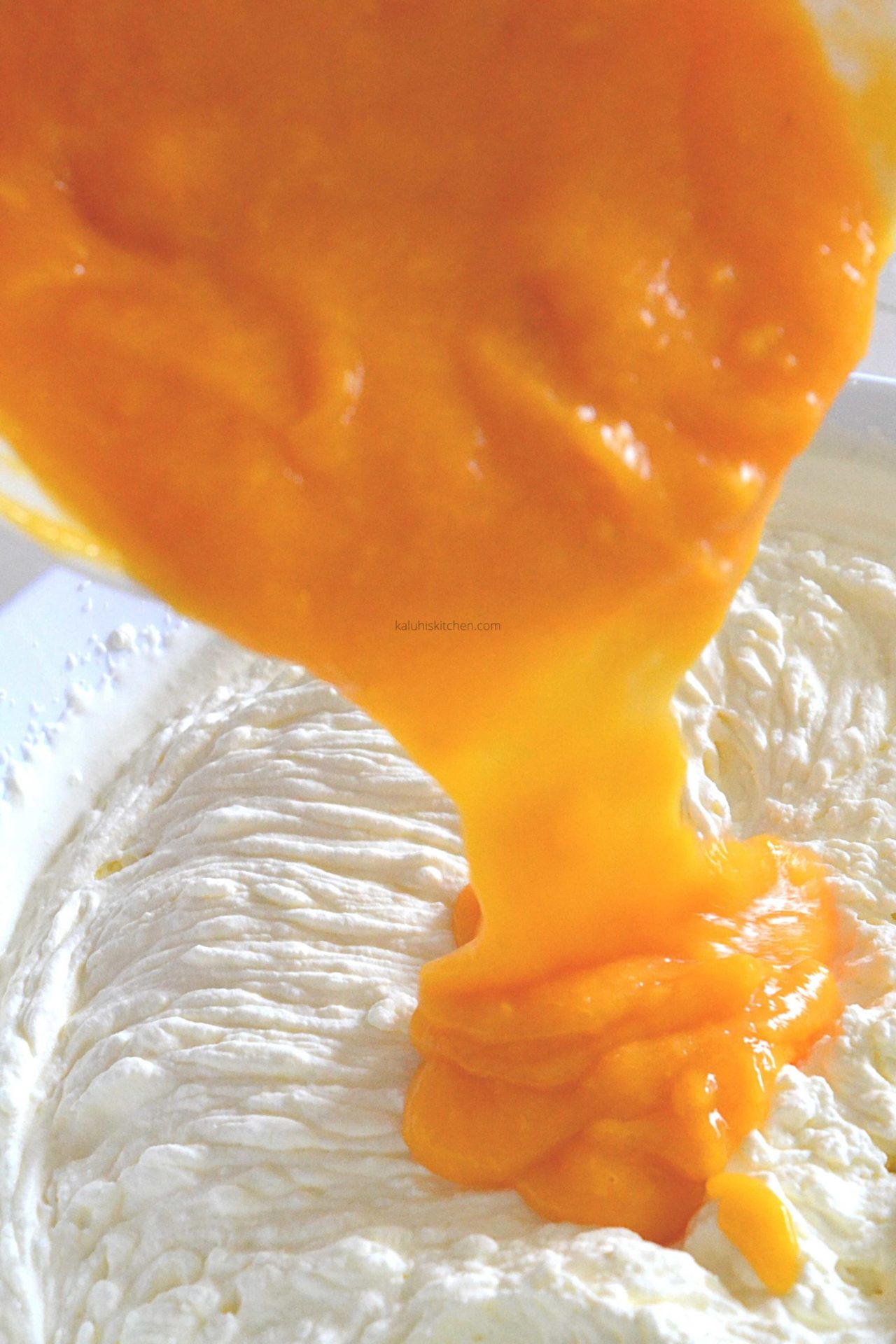 It looked super gorgeous at this stage!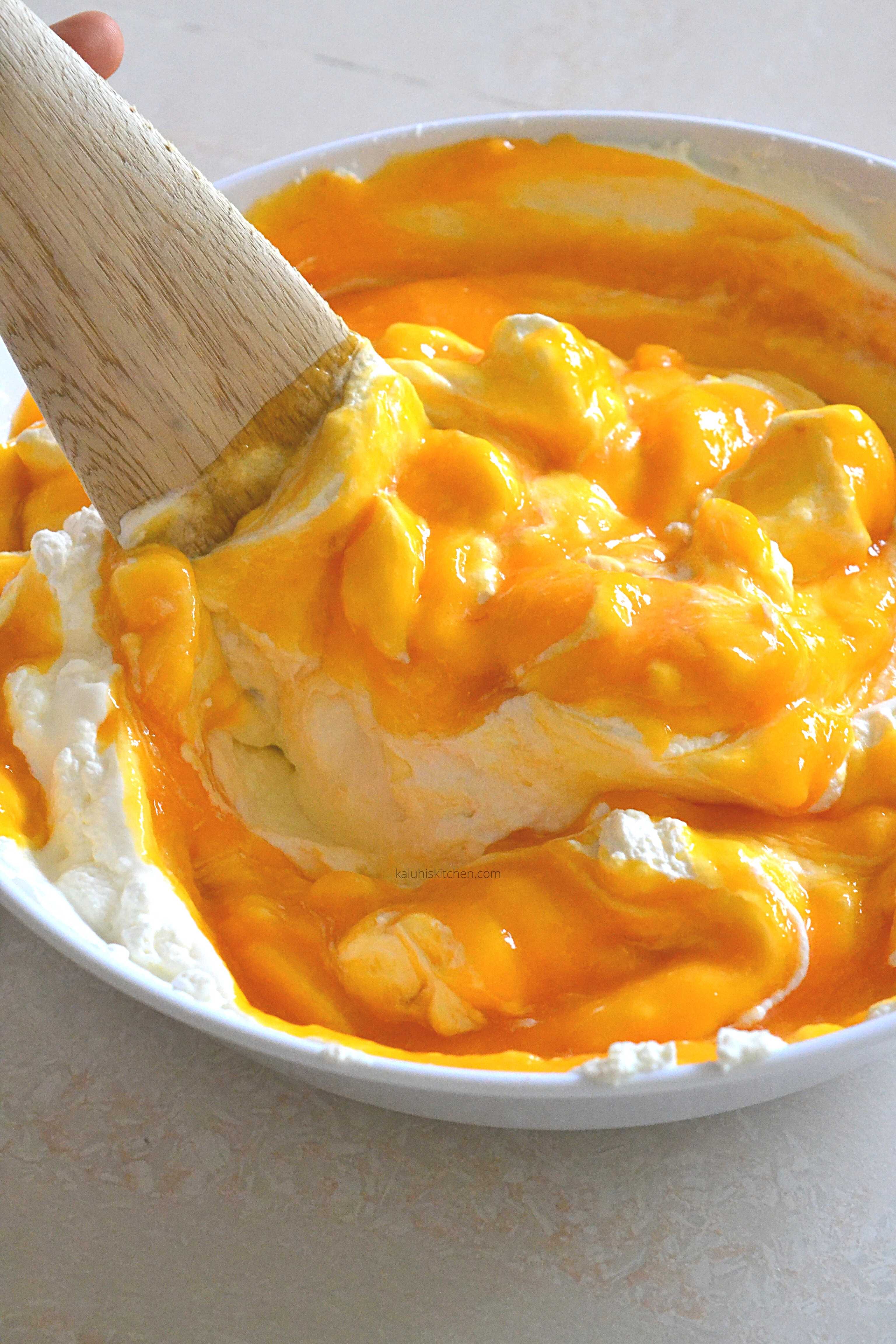 Once combined, it will be a soft pastel orange color; the softest. It kinda photographed as my eyes saw it, but once you try this at home you will know exactly what I mean. With that done we proceed to assemble.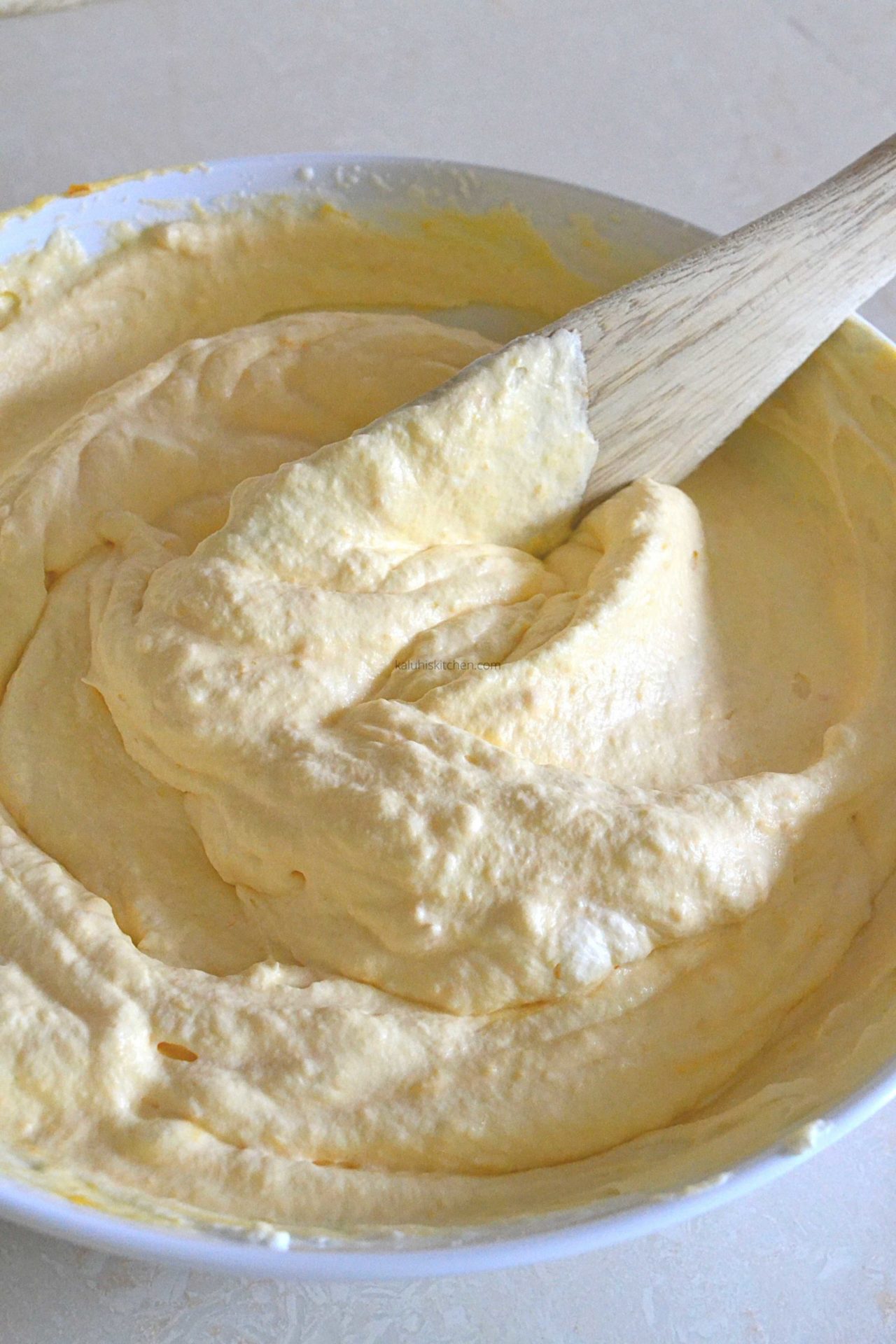 Now, the body is done with just 3 ingredients, then we go right ahead and compose. Part of composing is the dessert is having a filling that will introduce more flavor, texture and character. I chose groundnuts for a bit of nuttiness and crunch and a distant saltiness too. Almonds, pecans or pistachios would work well for this too. Raisins added a bit of chewiness to what would otherwise be a soft dessert. I love dried pawpaw too, which I snack on during my bike rides. They can be found at any Carrefour hiyo section ya kupimiwa at less than 100bob for a handful or two. For extra crunch and a bit of sweet acidity, i reached for my pomegranate. The juicy bursts of pomegranate jewels as well as their flavor tied everything together and cut through the sweetness. You can use pretty much anything as a filling, but try my choices first because to be honest, it is pretty perfect.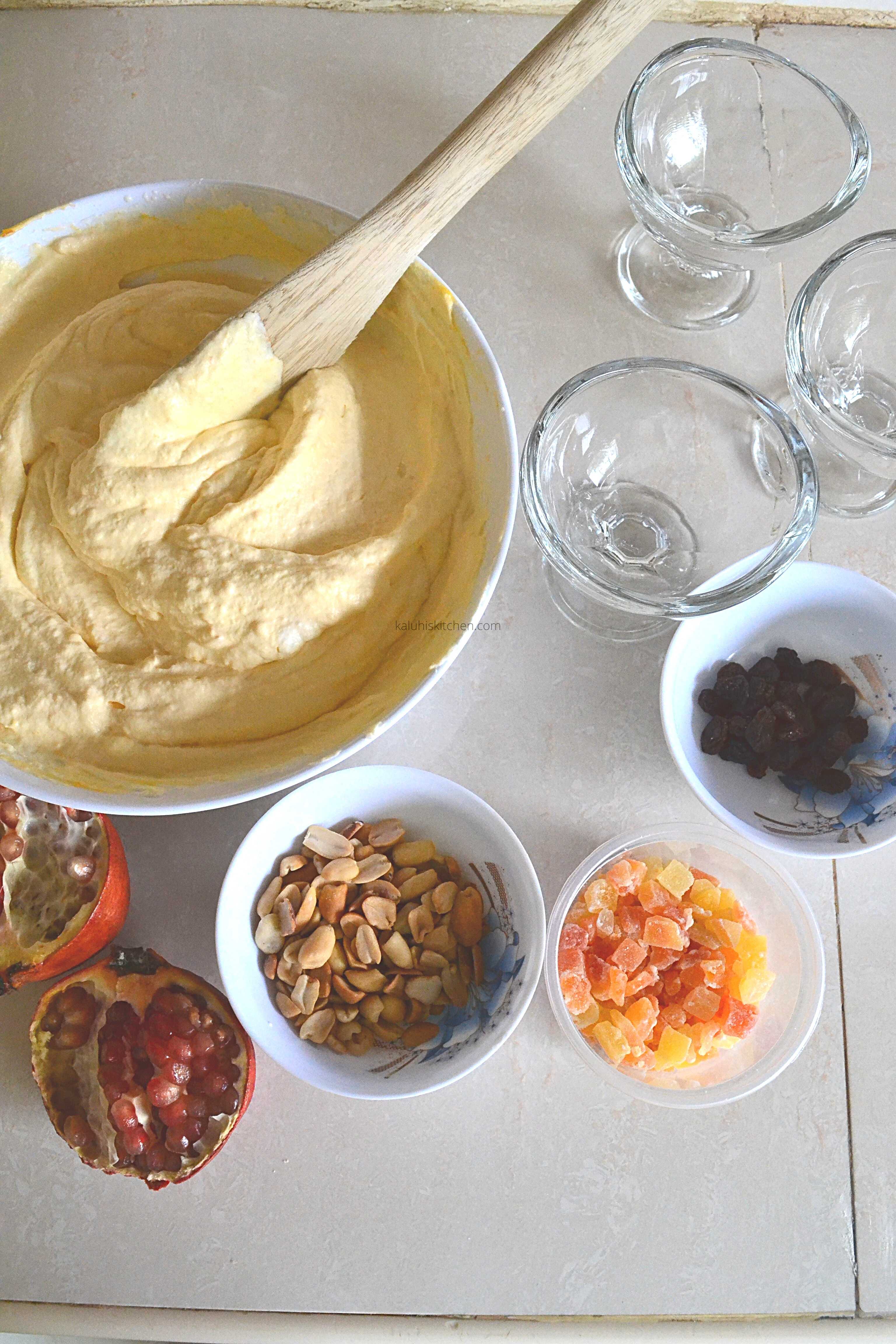 This recipe allows the filling specifics to be adjusted as per which note you want to taste most. The whipped cream must be followed to a T, but the filling gives you room to play around with the quantities. If you want to taste more dried pawpaw, add more. If you want to taste less of the nuts, adjust accordingly.
To assemble, add the fluffy mango whipped cream into a bowl first, followed by some nuts, dried pawpaw, raisins and pomegranate. Add more of the fluffy fruity whipped cream then garnish with your apples and strawberries. . You can watch the assembly method from 5.24-6.15.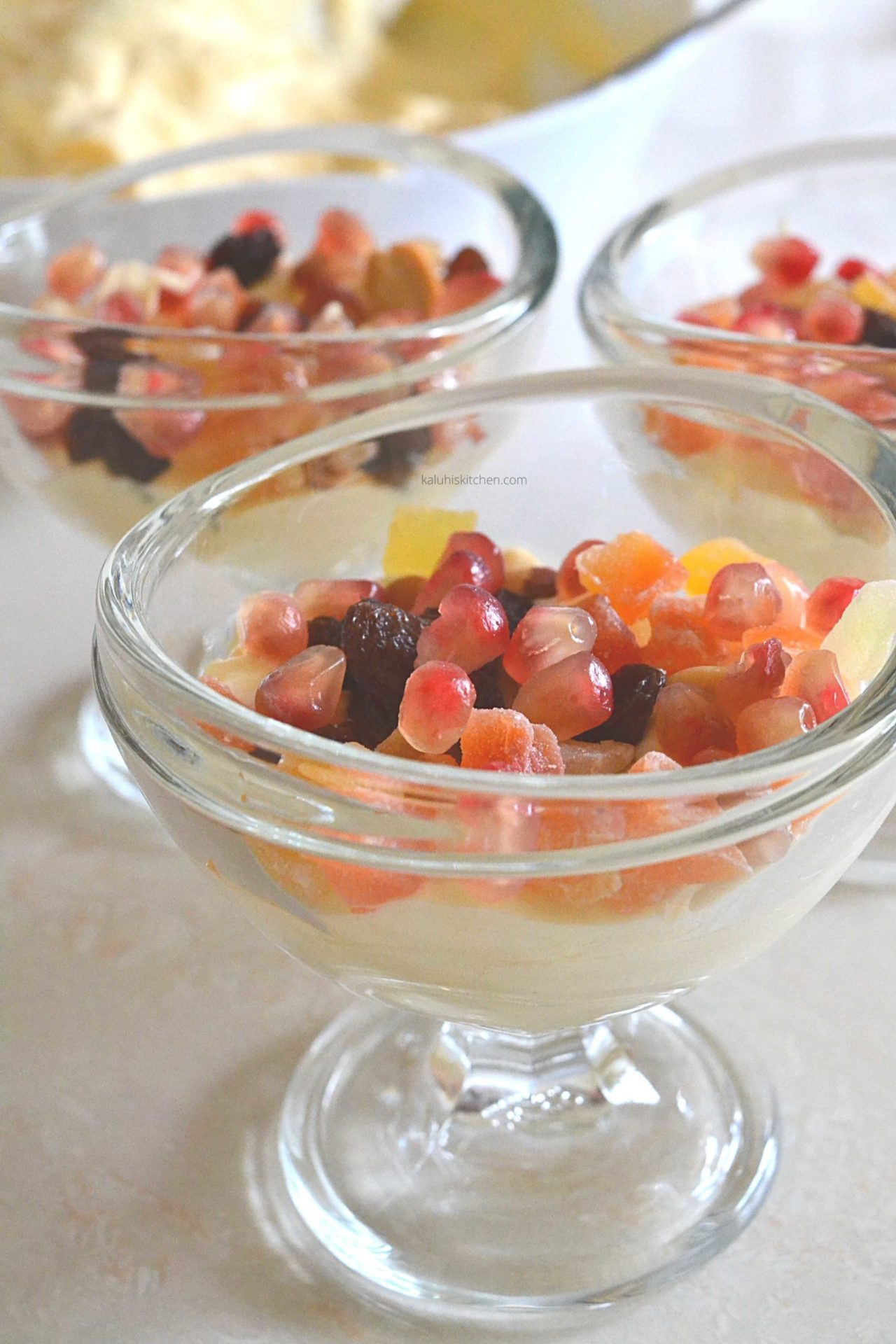 I found two scoopfuls of the whipped cream perfect, that's why I reached for my shallow dessert bowls. You can use a regular glass, and have even more layers if you fancy. I personally find few, but tall layers perfect.
Gorgeous pile high of delicious beauty! Just look at this mtu wangu!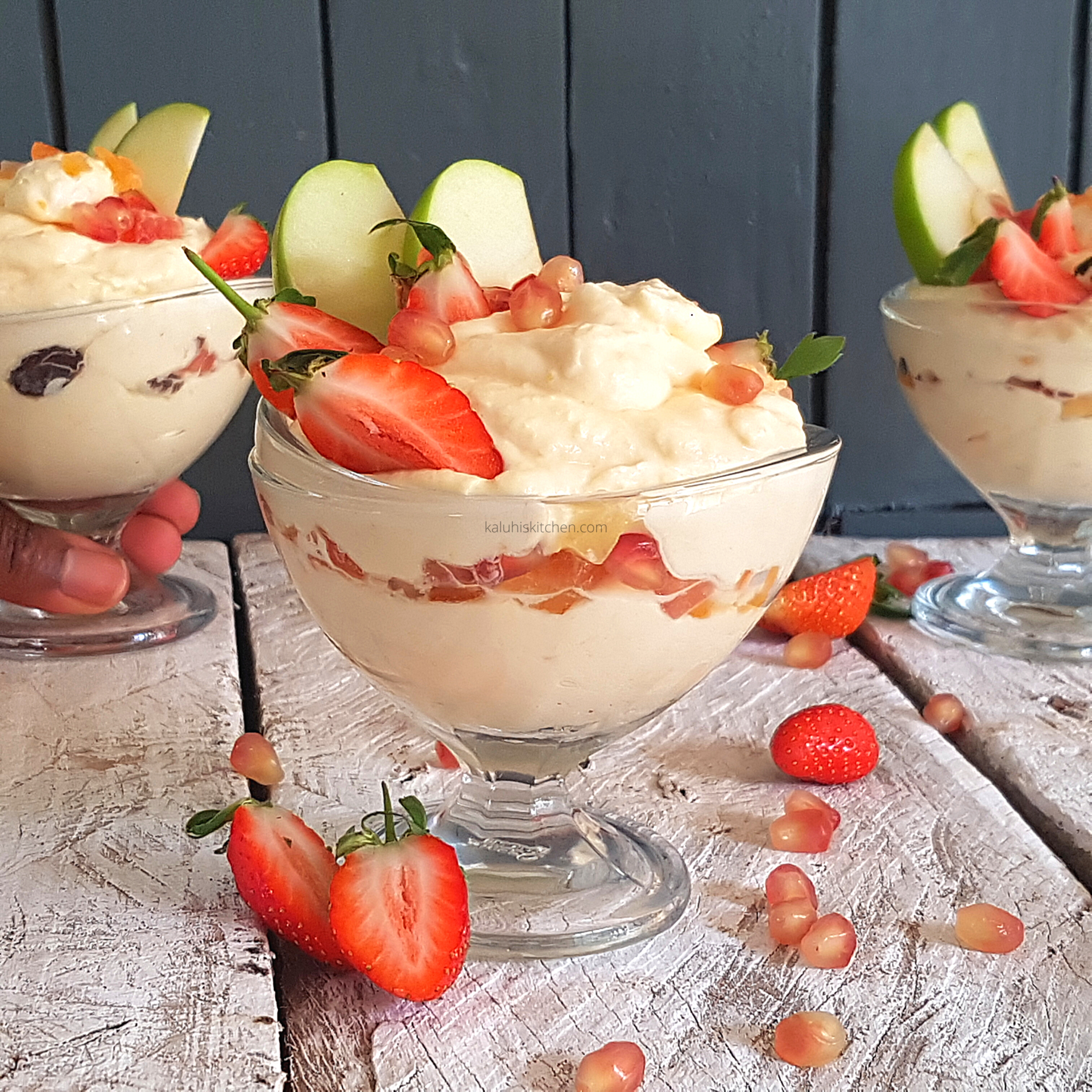 I can see you aggressively licking your screen. And I do not blame you! This tasted like ice-cream but better. It was light yet super-indulgent. It was fluffy and textured because of the nuts and pomegranate. The warm sweetness of the mango and dried pawpaw married well with the milky creaminess of the whipped cream. The fresh fruit tied it all together and this is without doubt a dessert made for the gods.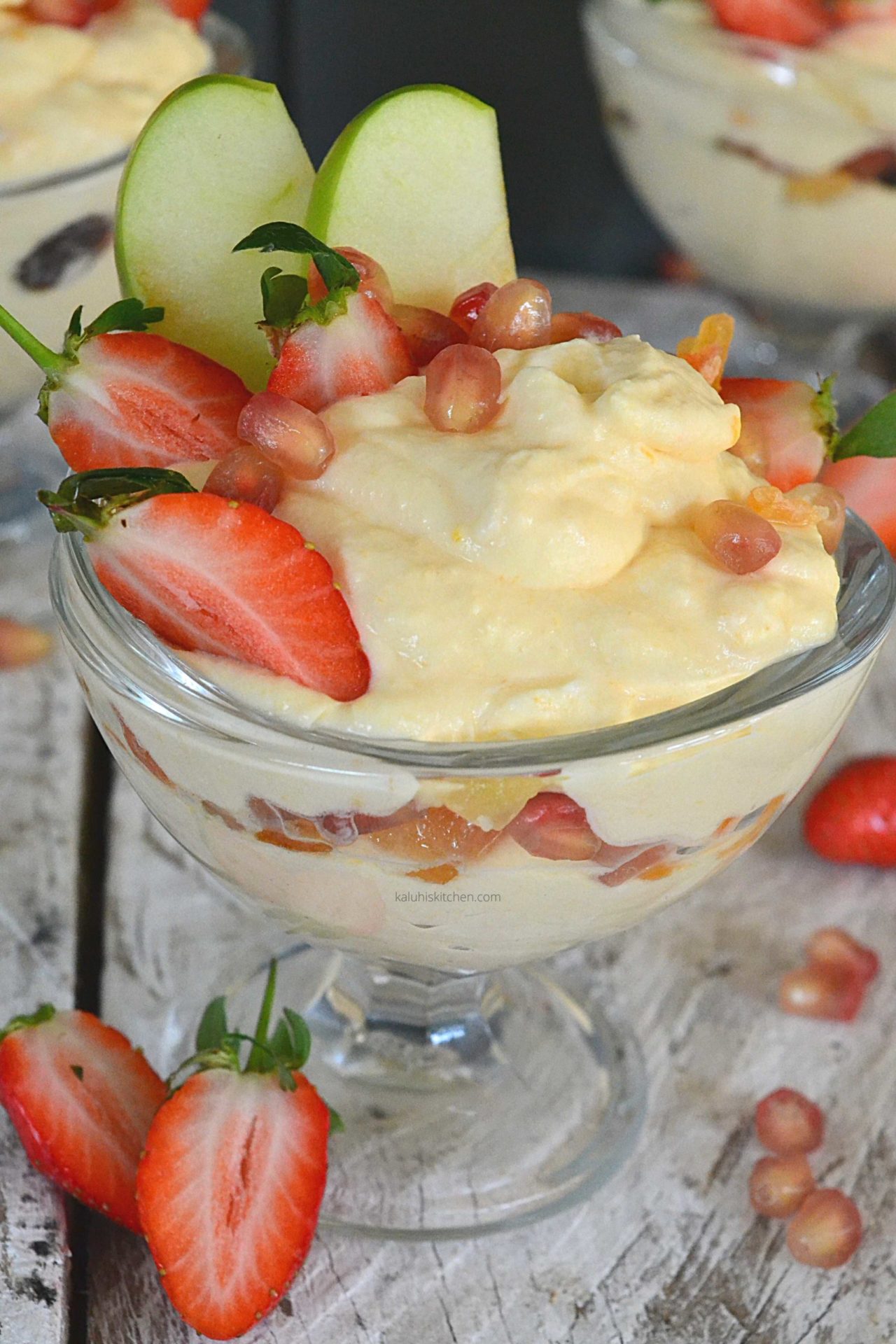 It's a little bit (uncharacteristically) rainy in Nairobi this week in February, but that won't stop us from indulging!! This is an all-weather dessert and we love dessert that brings some sunshine on our tongues!
I cannot wait to see you guys try this out!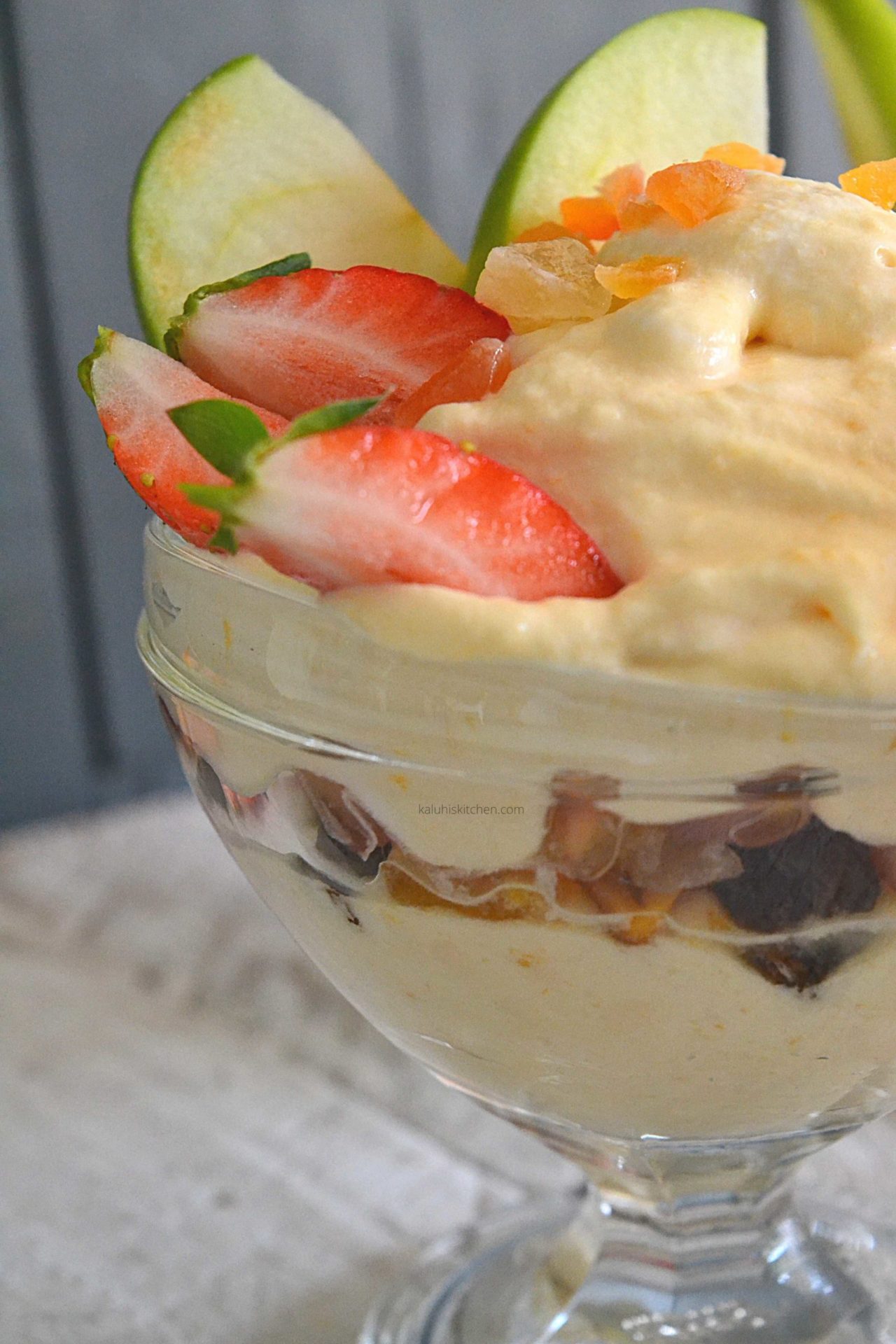 We are inching closer to 60k on YouTube and I would love it if you subscribed my love! Watch today's complimentary video too and leave me a comment on some of your easy, no-bake, less-than-20-min desserts.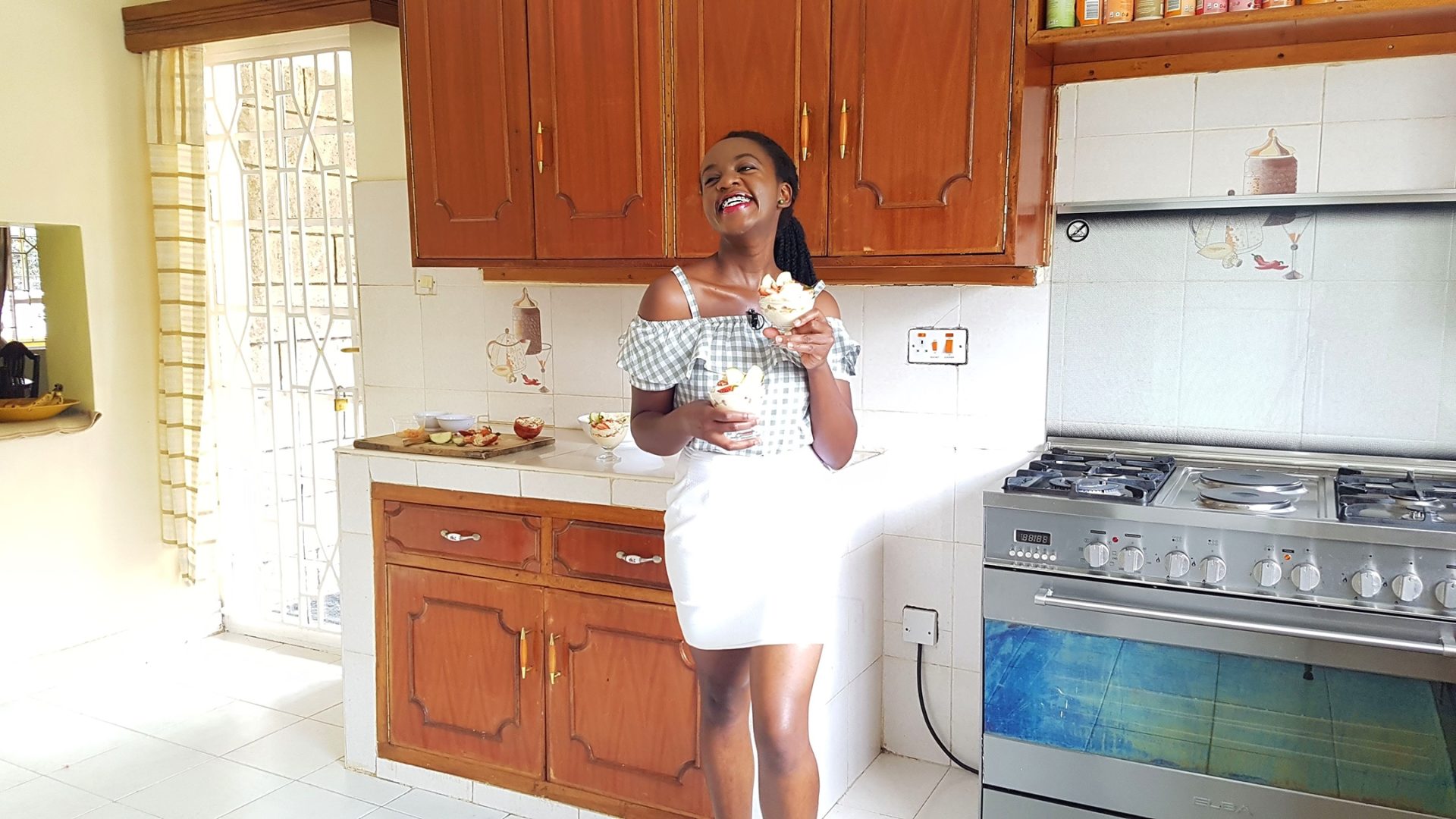 Cheers!
-K
---
Get your downloadable recipe here :))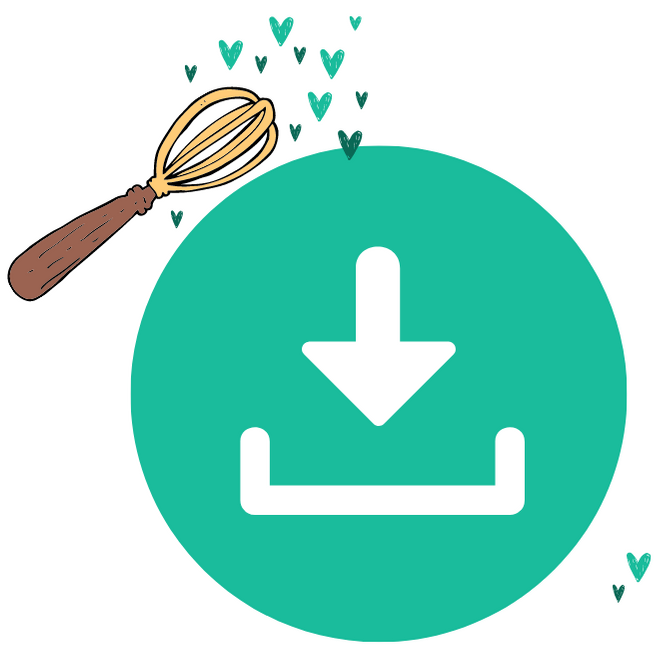 ---
All content and images are copyright protected by



Do not copy in part or whole without giving due credit.
---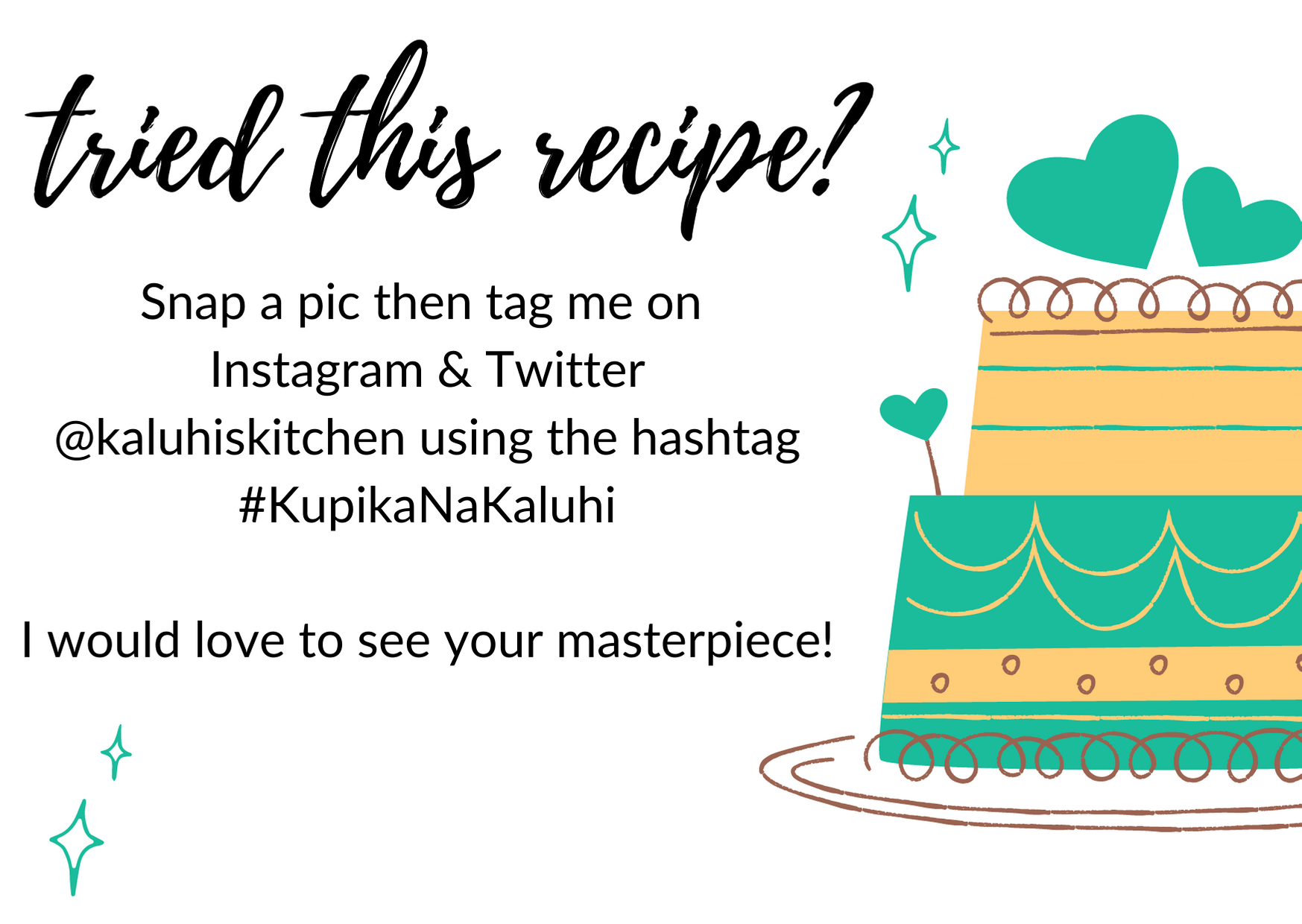 ---