My younger sister, Kadesa, finds it so weird whenever I say I am Kraving githeri. She finds it so so so weird that I actually enjoy githeri. She does not find githeri any way exciting because of how frequently we had it in boarding school, same way I deeply dislike cabbage because of high school. Different folks, different strokes, right? I love anything with beans, and githeri is right up there among the things I love! I could eat it everyday of the week! But you know what's even more exciting? That it can be prepared in 6 million different ways with each recipe bringing out its beauty in a unique, exciting way!
For today, I hope you truly enjoy my coconut cream and oregano githeri as much as I did <3. I made a beautiful short video on the same, but first, lets get into detail!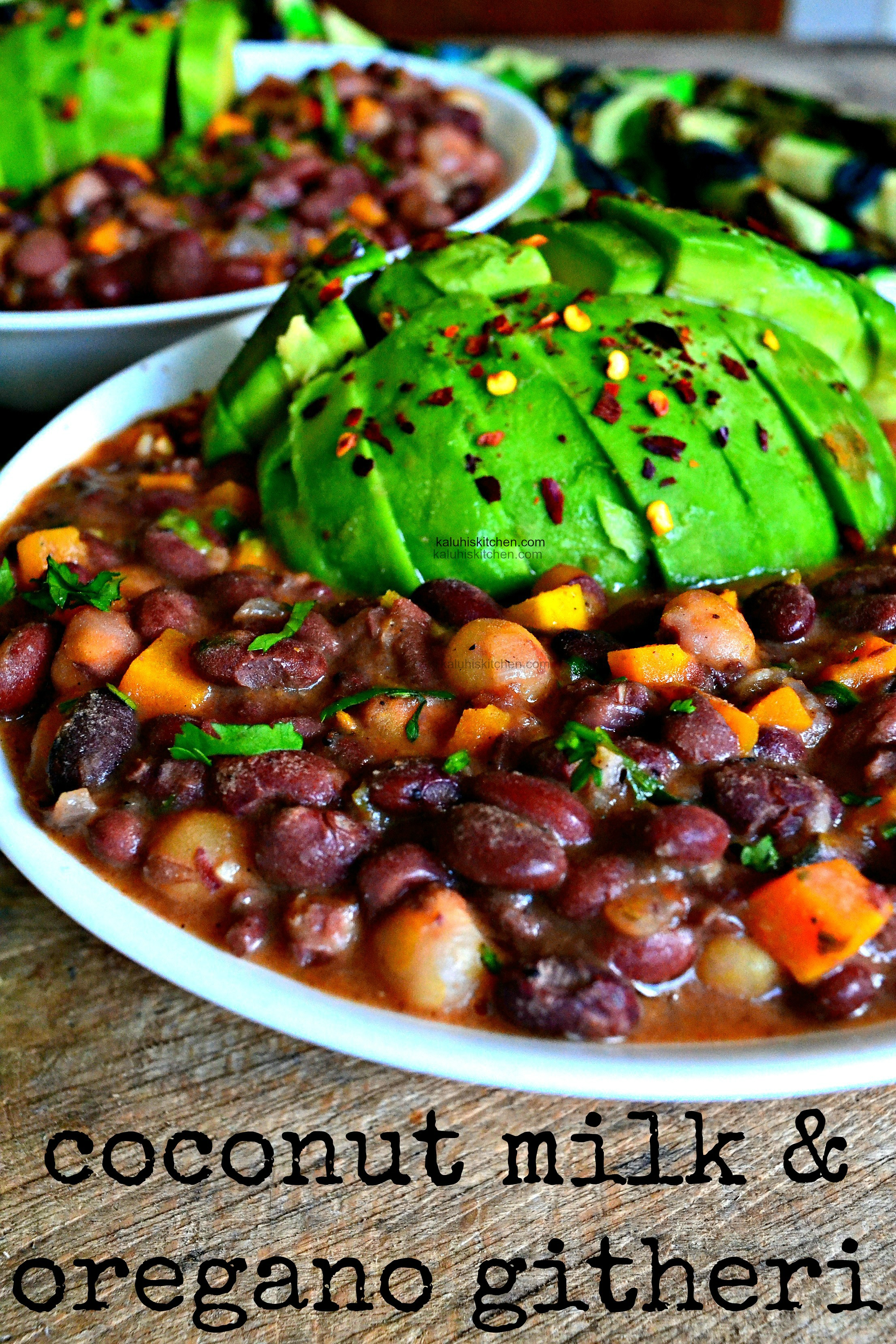 PREP TIME:  10 MIN   COOK TIME: 30 MIN       SERVES: 3
Ingredients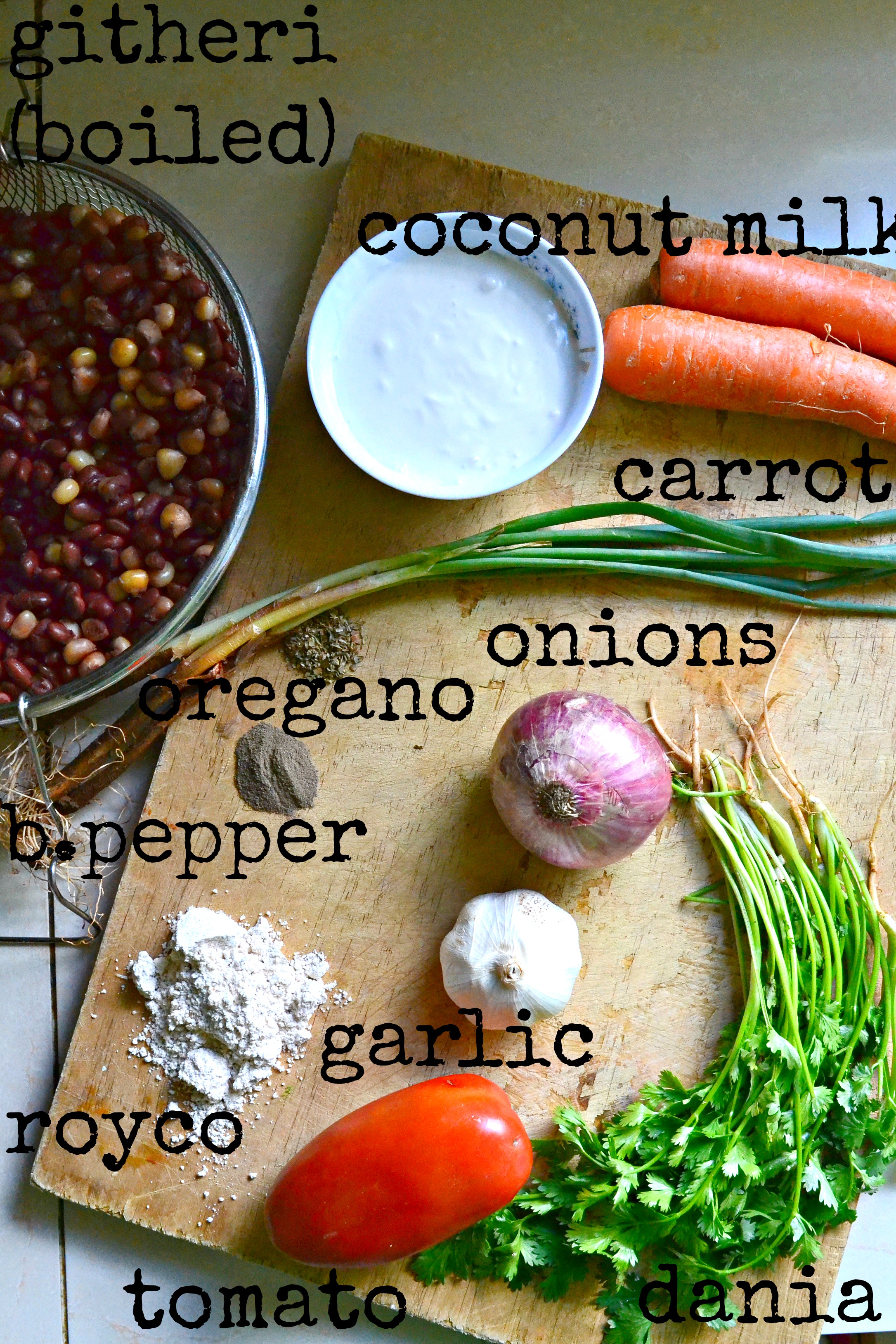 4 cups of boiled maize and beans
1 red onion, finely chopped
3 tablespoons of finely chopped spring onion
1 tomato, grated
1 teaspoon of tomato paste
Dhania (stems for cooking, leaves for garish)
2 small carrots, cubes
1 cup of coconut cream
1 tablespoon of royco
1/2 tablespoon of black pepper
1 teaspoon of oregano
Salt to taste
Vegetable oil for frying
Method
In a sufuria, add some oil then both your onions (i.e the red onion and spring onion), the garlic, plus the dania stalks. Let this this simmer until it fragrant. I used two kinds of onions because I wanted the base to have a bold intense flavor that will in turn beautifully compliment the githeri so well. To amplify that, I also threw in my dania stems, which are more concentrated with the flavor of the herb, and set aside the leaves for garnishing later on.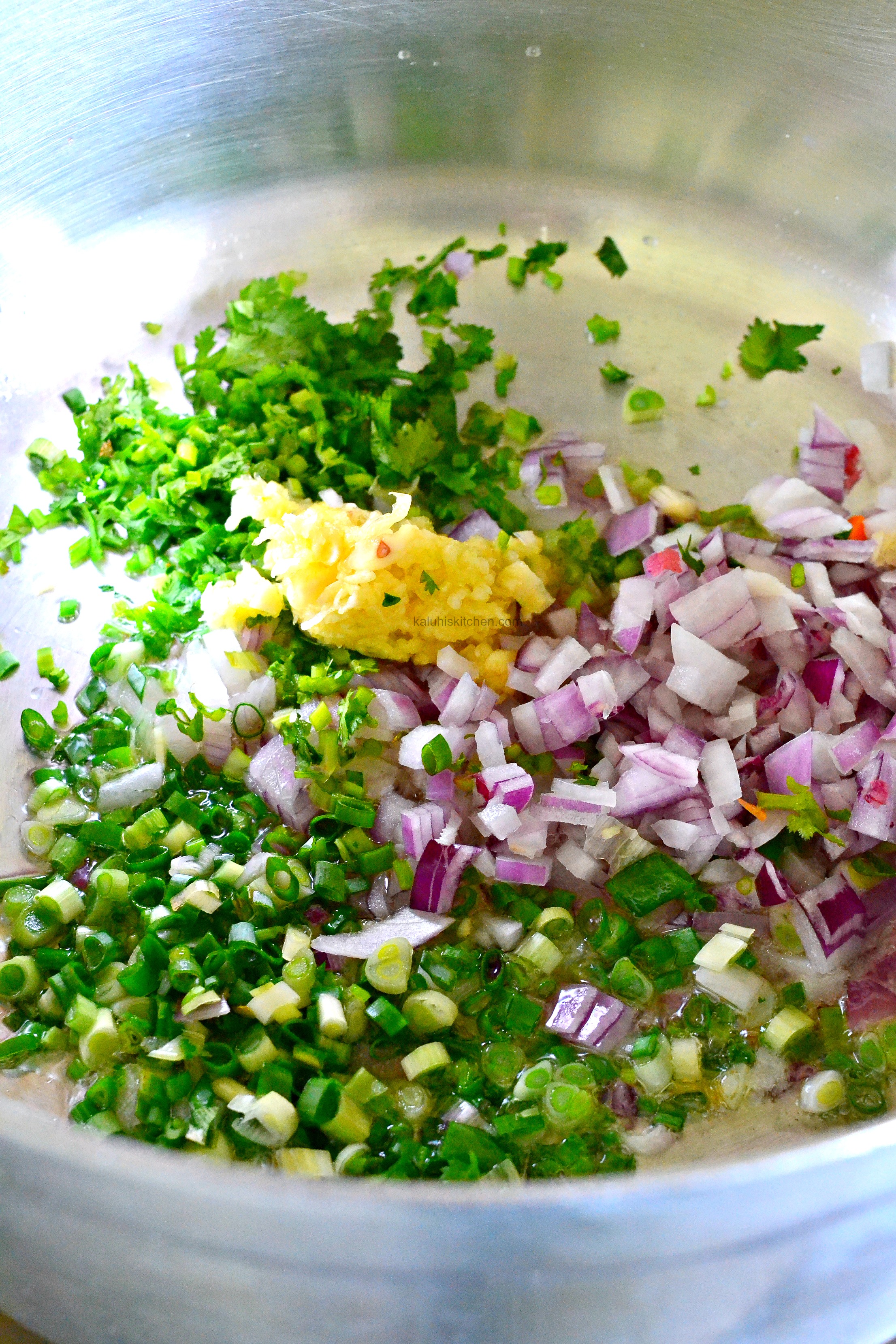 After the onions have cooked, softened and fragrant, add the  tomatoes and tomato paste, mix it in followed by your spices. Add 1/4 cup of hot water at a time (DO NOT ADD AN OCEAN PLEASE!!) to allow the spices to cook down and the sauce to thicken.
I bought my oregano from the supermarket spice aisle at about 100 bob a can. Besides githeri, you can use it in kamande, ndengu, beef and potato stew, njahi etc; you won't buy it once and never use it again so do not worry <3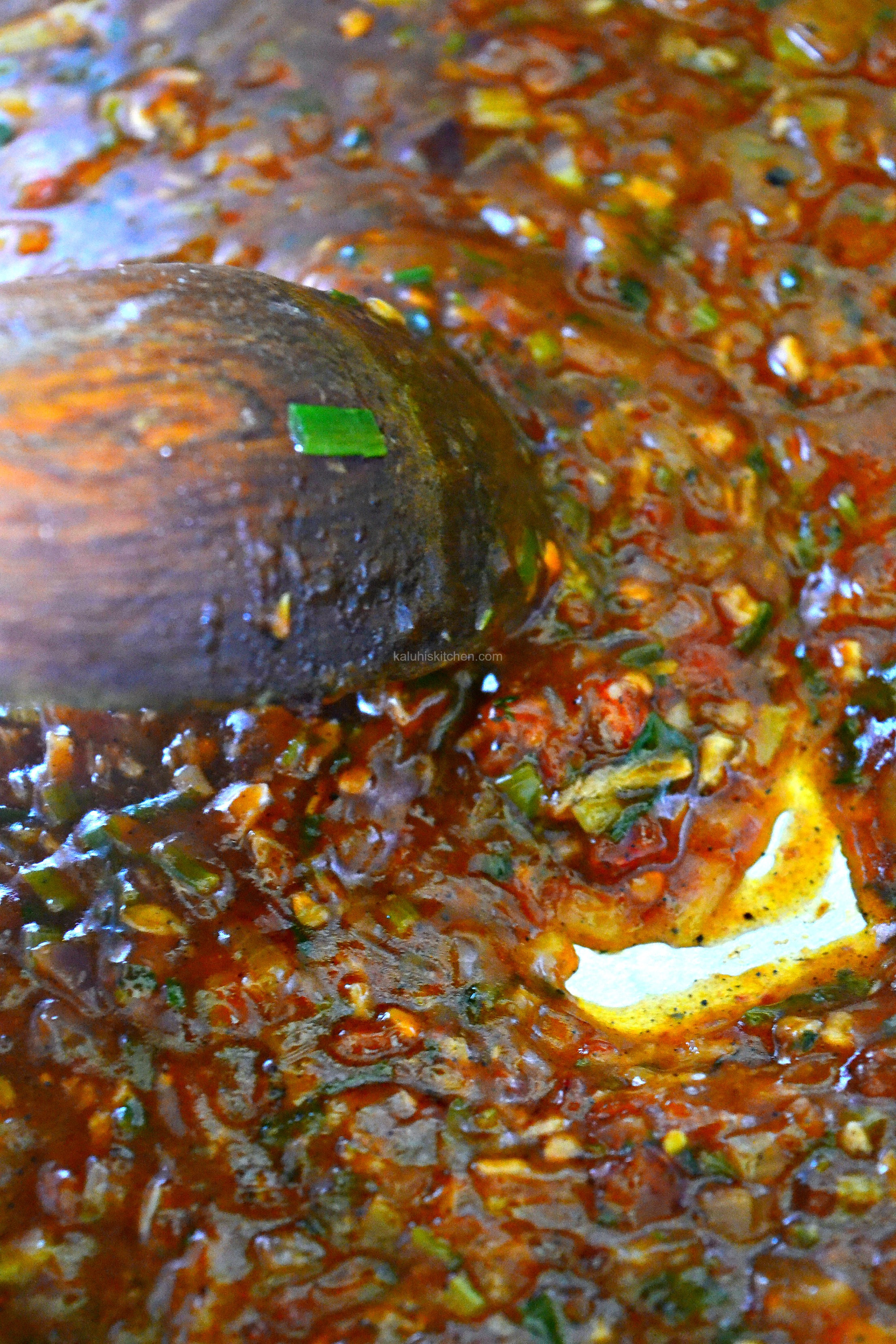 Turn down the heat and after about 5-10 minutes when the sauce has thickened, add the boiled maize and beans. I love my githeri with Wairimu beans specifically, since they retain their beautiful brick color even once cooked and also hold their shape well through out the cooking process. Plus, they are super delicious <3. You can use any type of bean you fancy. Their is no right or wrong, it is just down to preference.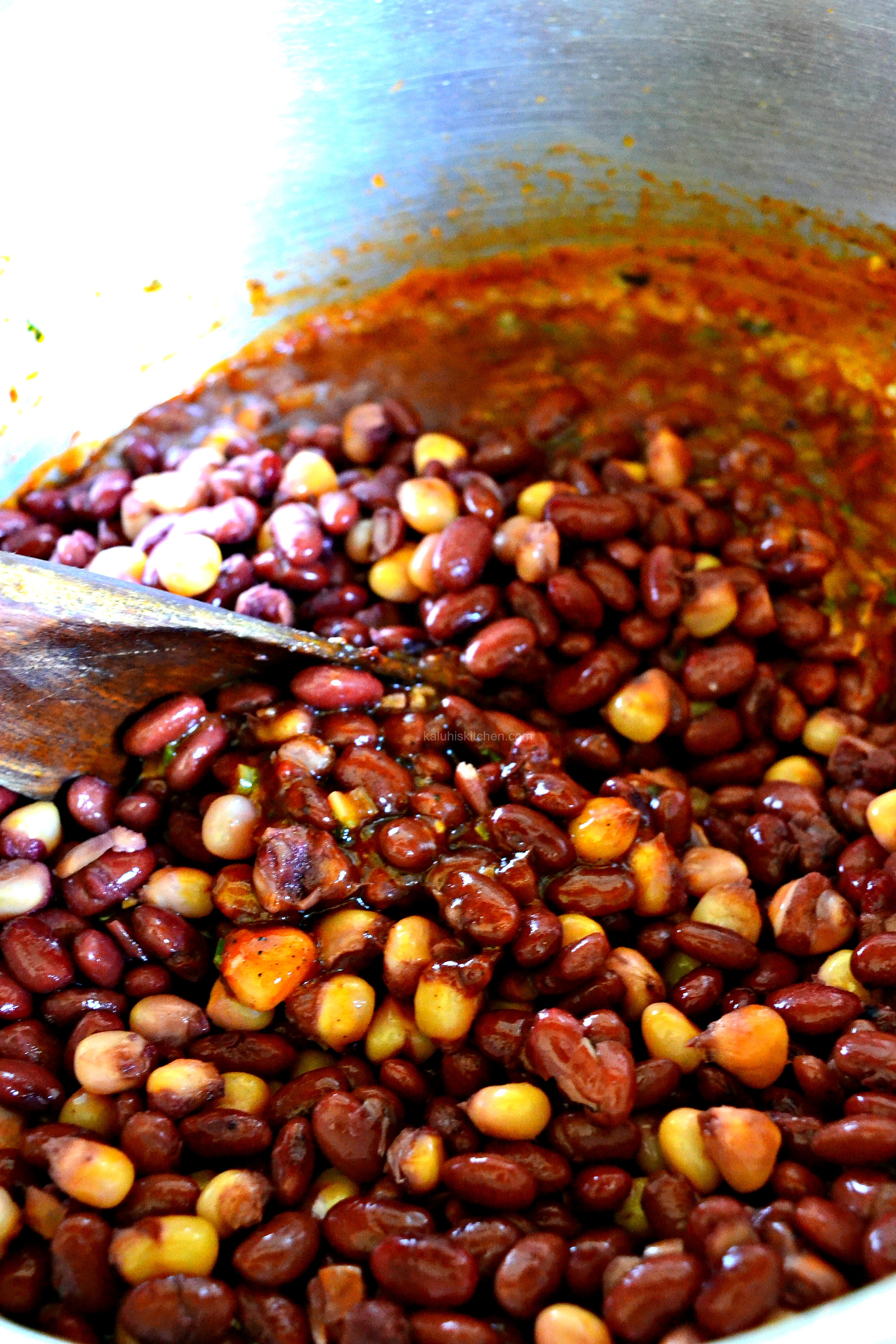 About 3-5 minutes later, add the carrots, followed by the coconut cream and let this simmer on low heat for about 10-15 min. I add the carrots toward the end so that even after they have cooked, they will still have some crunch and provided beautiful texture  to the dish.
I also cut them up quite small since they look better that way in the food, they cook faster that way, and allows one to have plenty of them in a single spoonful. Totally worth it!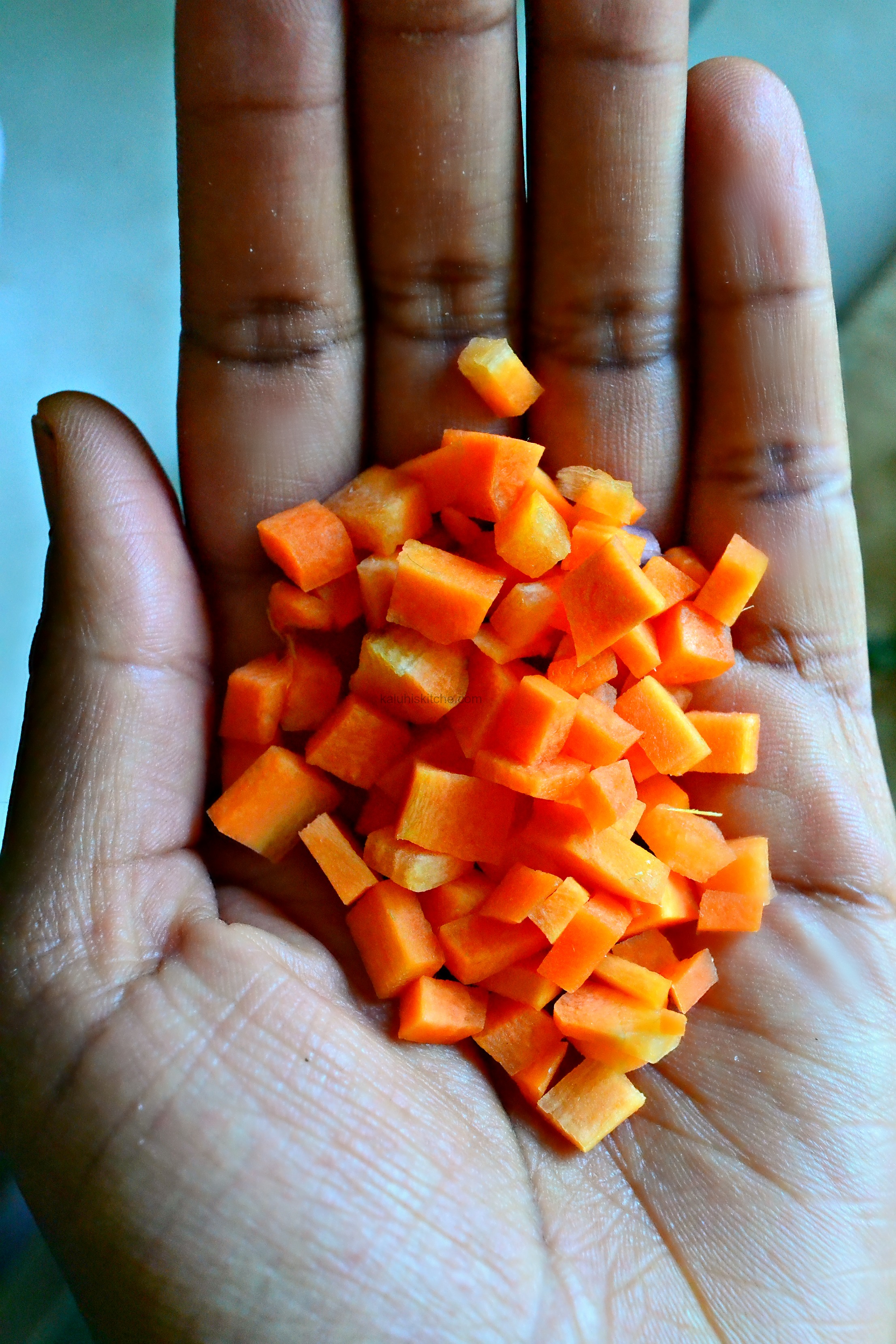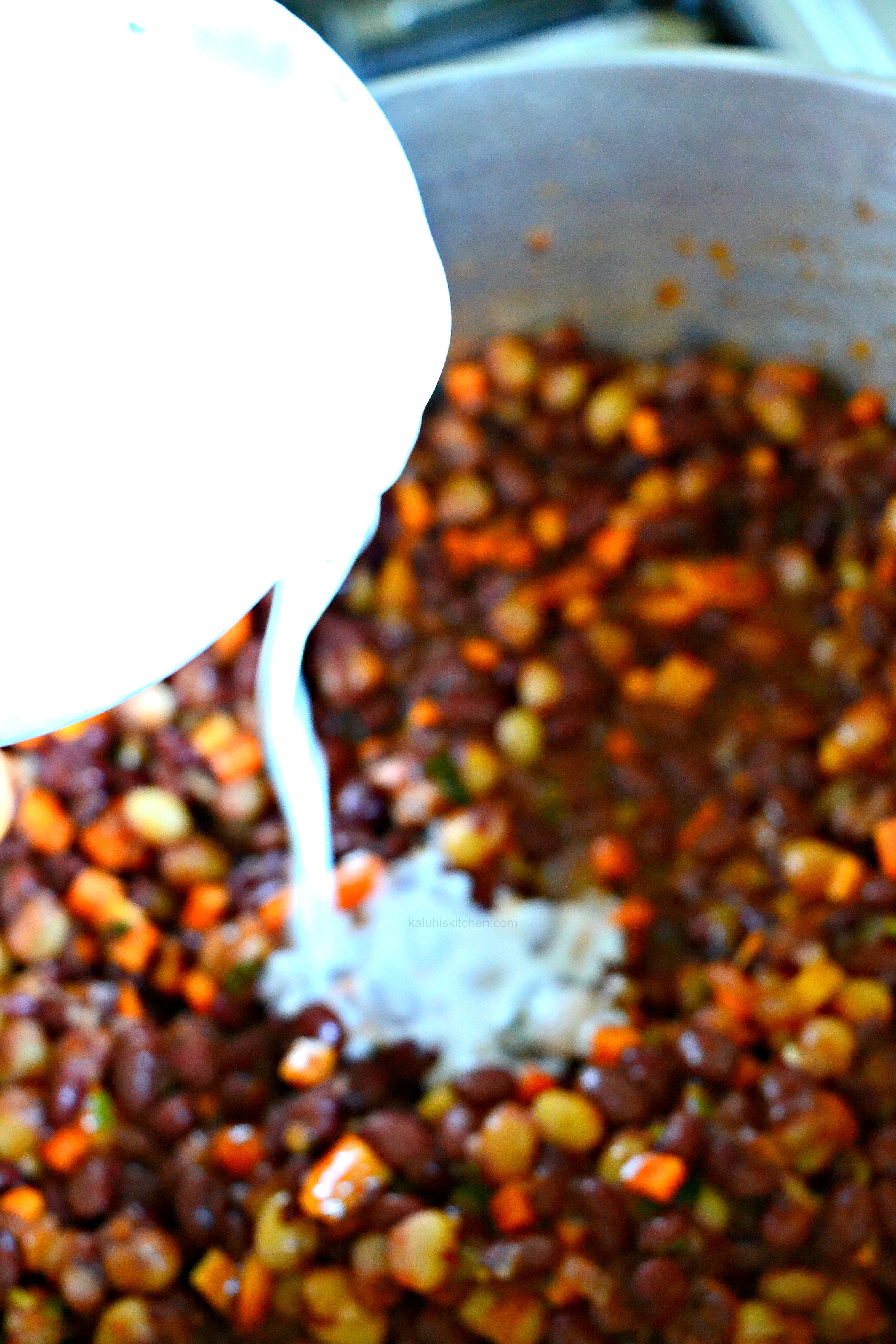 Be sure to check out the video here as well: (and if you haven't subscribed, please do! :))
Once done, garnish with the dania leaves you had earlier set aside, not forgetting some creamy avocado and serve.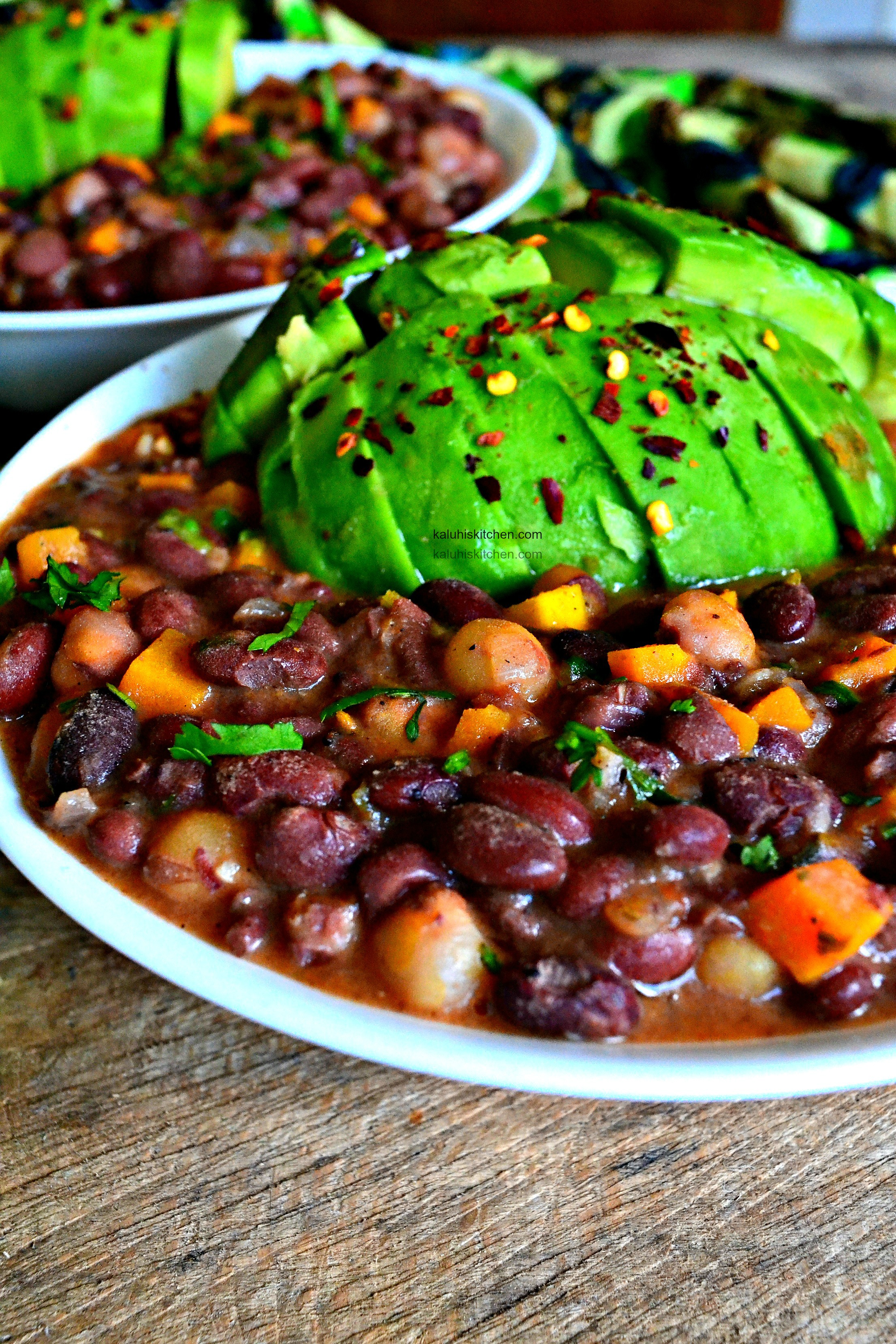 This looks way too beautiful, that one would feel hesitant to eat it! But you know what, it also looks so inviting and you know what, whatever the stomach wants, the stomach gets! My coconut cream and oregano githeri will be such an experience!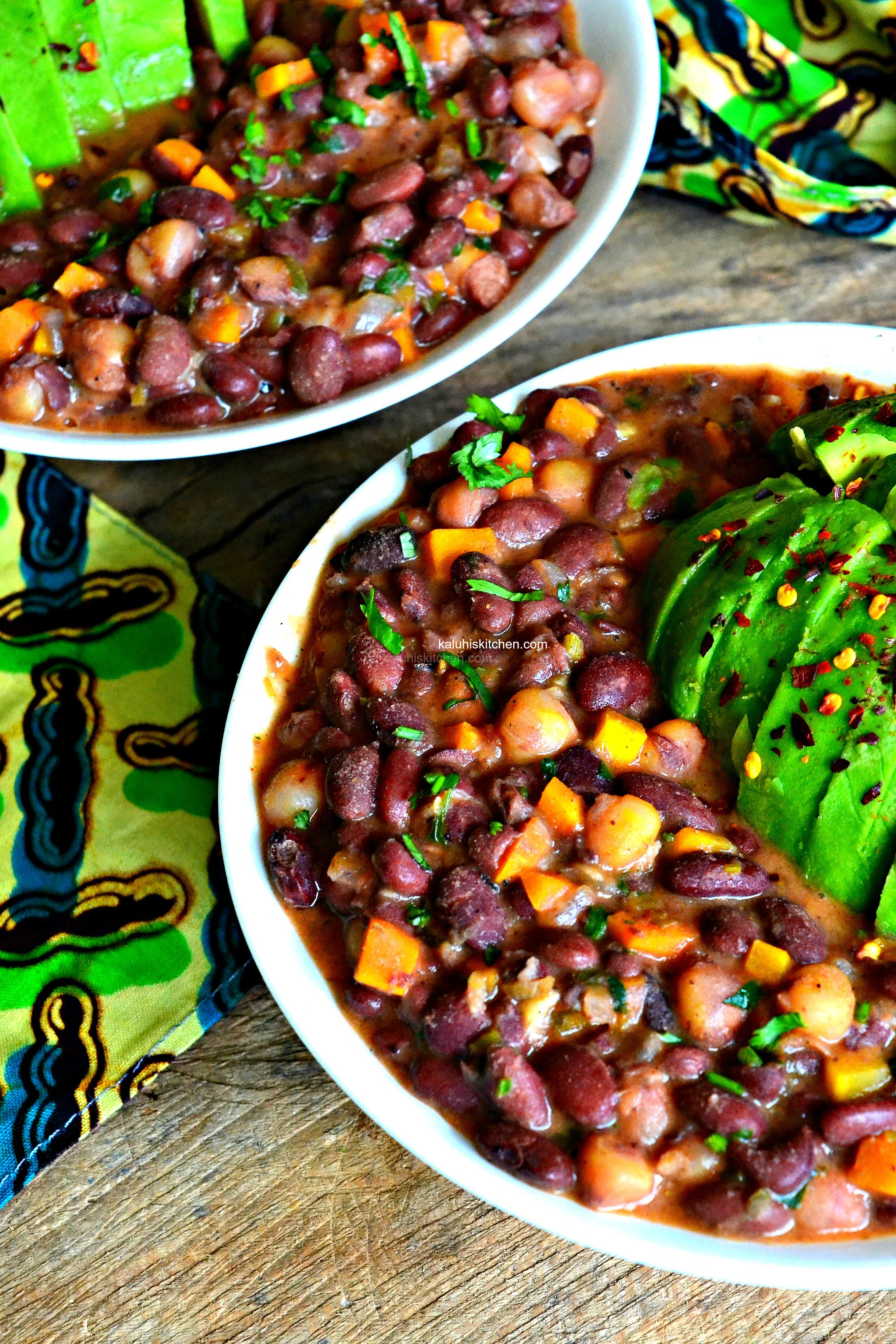 You can never go wrong with the combination of ANY bean dish + coconut cream. Never (By the way if you are yet to try out my coconut milk and chili bean stew, I am judging you!!) The soft nuttiness of the coconut cream, the boldness of the onion and the herbiness of the oregano was the perfect, unbeatable combination! Truly must try recipe!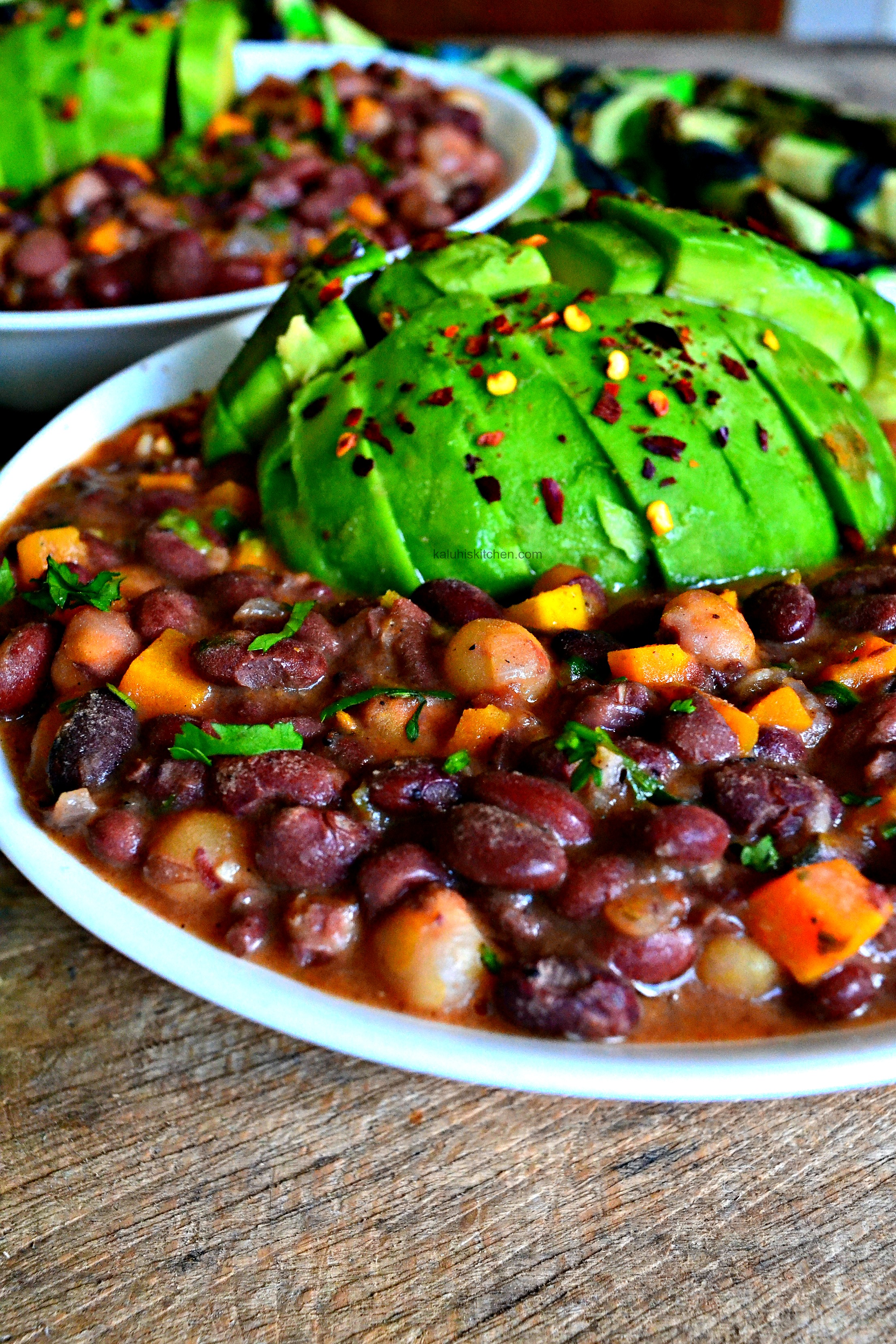 After you have tried out my coconut cream and oregano githeri, check out my other githeri recipes: sage and ginger githeri, and this amazing garlic chili githeri.
Cheers!
-K
---
Get your downloadable recipe here :))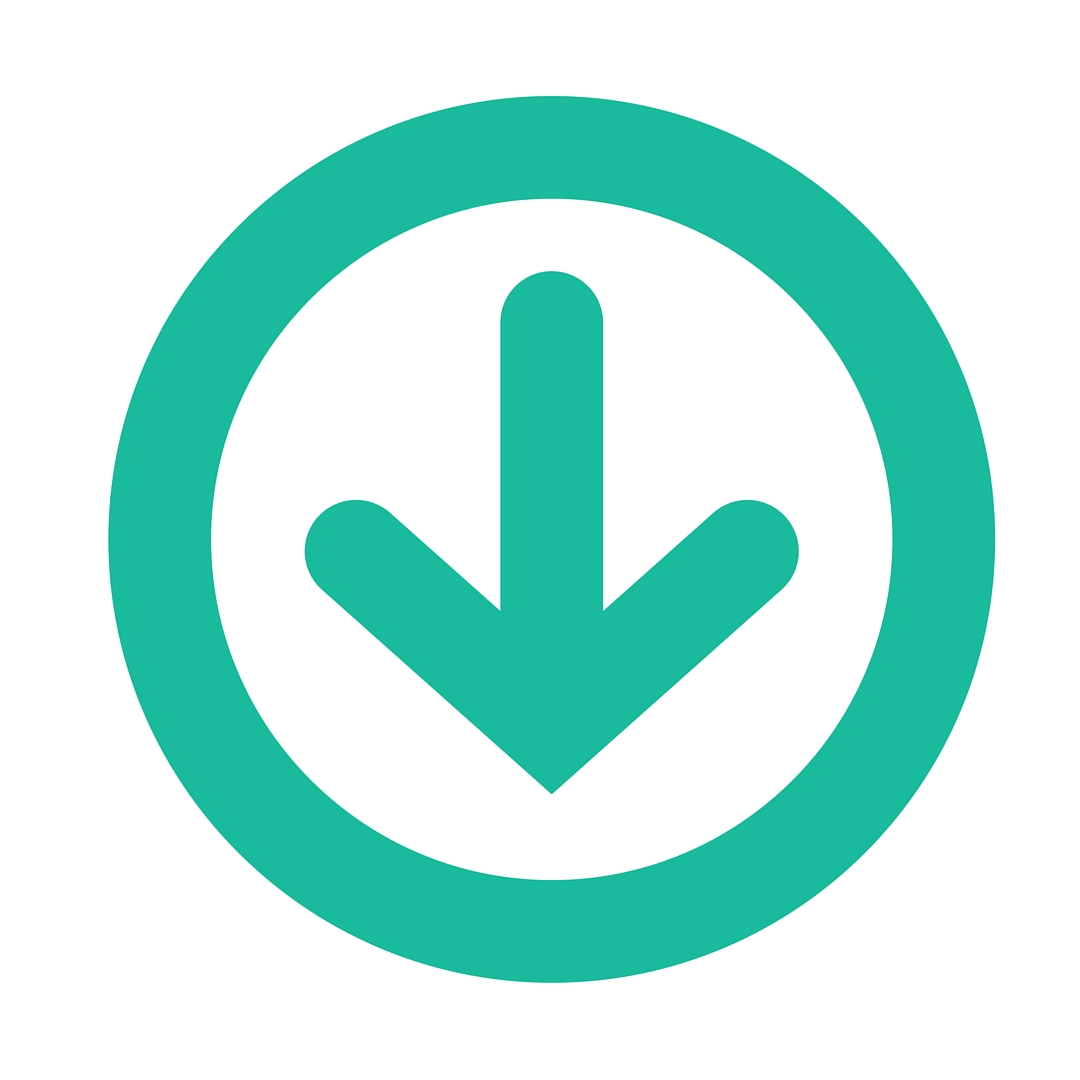 ---
All content and images are copyright protected by



Do not copy in part or whole without giving due credit.