I have always been fascinated by how njahi seeds look when raw. Like a small black bag with a neat white zip placed halfway on its side. Or like a tiny  black pod with a strip of white paint. Or like a compressed skunk. They are kinda cute actually. They are black and white when uncooked but once they are cooked, they transform to this amazing deep mahogany shade. God is really creative with everything he does or made for us, don't you think?  I am not aware exactly where else in the world this seed can be found. From my online sources, they referred  to as lablab beans; a name that is as funny as it is strange. Some people call them tuxedo beans, while others call them hyacinth beans. There are white ones, brown, black ones and even red ones but the popular ones in my country are the black ones.
In my country, these seeds are most commonly consumed by communities from the mount Kenya region. They have slowly gained popularity throughout the nation mainly due to their nutritional benefits. Some of the these its high in protein, folate, iron ,vitamin B6, zinc, calcium,magnesium and phosphorus. They are usually prepared with just onions, tomatoes and some light seasoning. But as you know, here, we always take it up another notch. This njahi recipe has plenty of flavor, which plays up the natural earthy flavor of these beans. I am really excited to share this recipe with you 🙂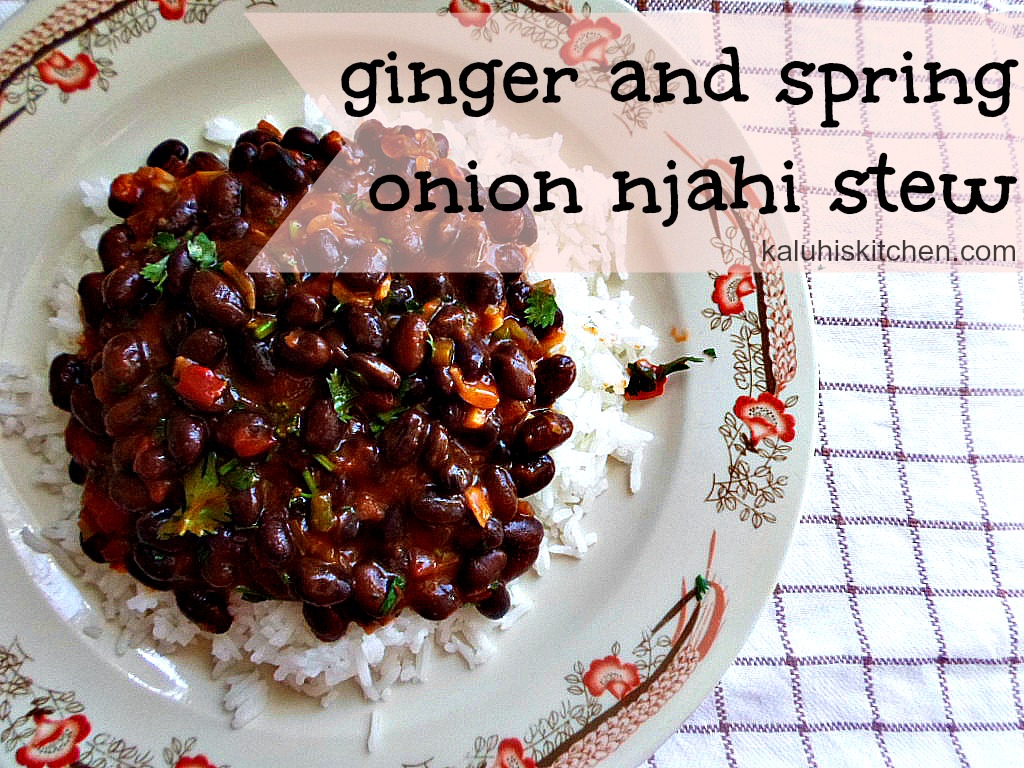 Ingredients for the best njahi ever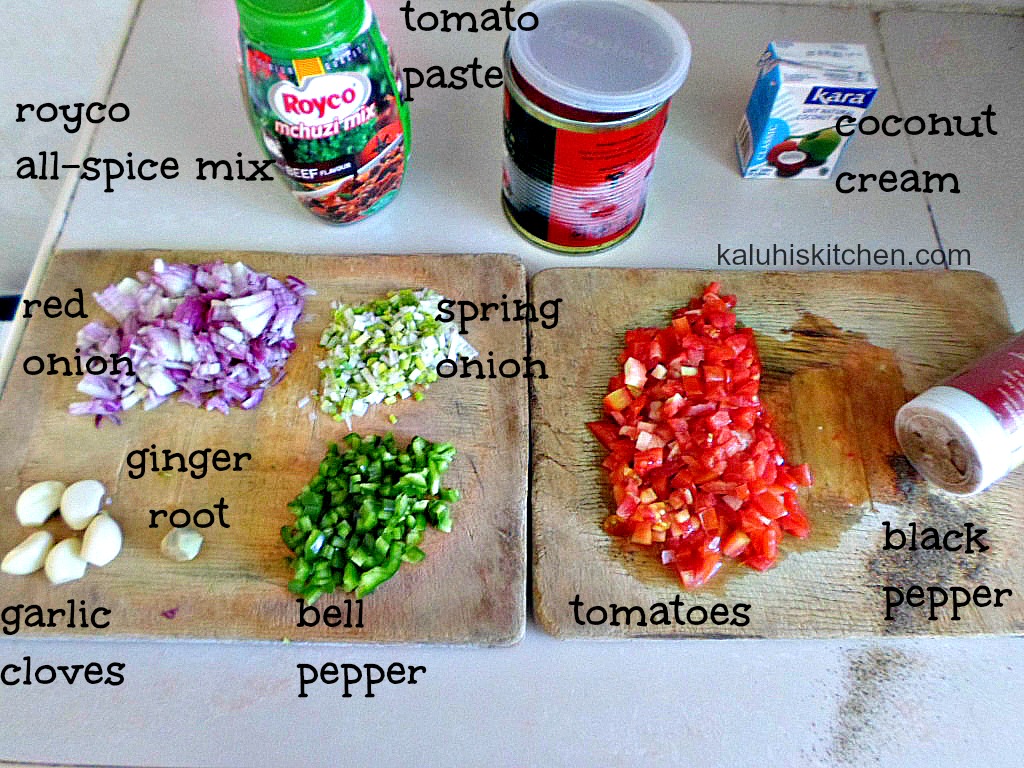 200ml of coconut milk
2 tablespoons of whole cumin seeds
3 tomatoes, diced
1 red onion, finely diced
Spring onion, finely diced
150 Grams of Njahi seeds
1 green bell pepper, finely diced
5 cloves of garlic + half of a thumb sized size of fresh ginger root, minced
2 tablespoons of royco all spice mix (or your choice of all spice mix)
2 tablespoons of tomato paste
Salt and pepper for seasoning
Fresh coriander for garnishing, finely chopped
Method
These njahi beans take a long time to boil. To shorten this time, soak them in plenty of water  overnight. This will allow them to absorb the water and soften them a great deal. They will swell and turn dark brown. After that time has lapsed, drain the water, give them a good rinse and place them in your sufuria with fresh water ready for boiling.
To this add your whole cumin seeds which will boil with the njahi. Boiling these together will give the njahi their own flavor even without adding any spice.  I bought mine from Tuskys on Kenyatta Avenue. Read the health benefits of whole cumin seeds here.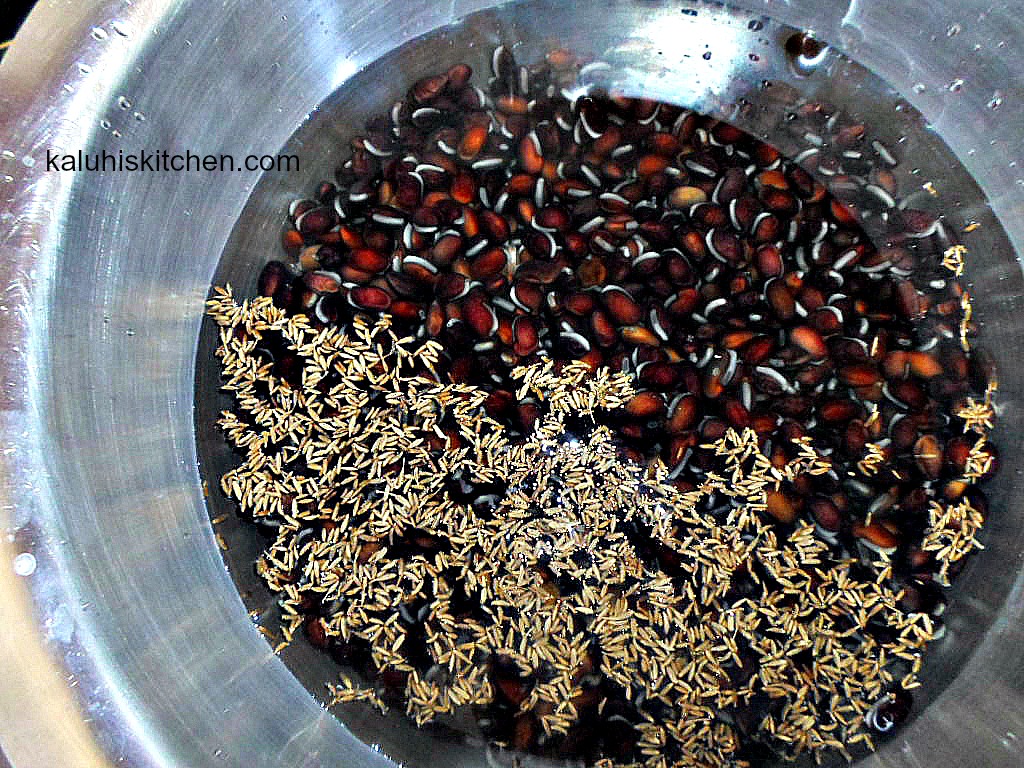 After the beans are 3/4 done, add some water and the coconut milk. This will make the beans even tastier and build a very nice flavor profile. I always use the coconut milk by Kara. After they are done, take them from the heat and proceed with the stew preparation.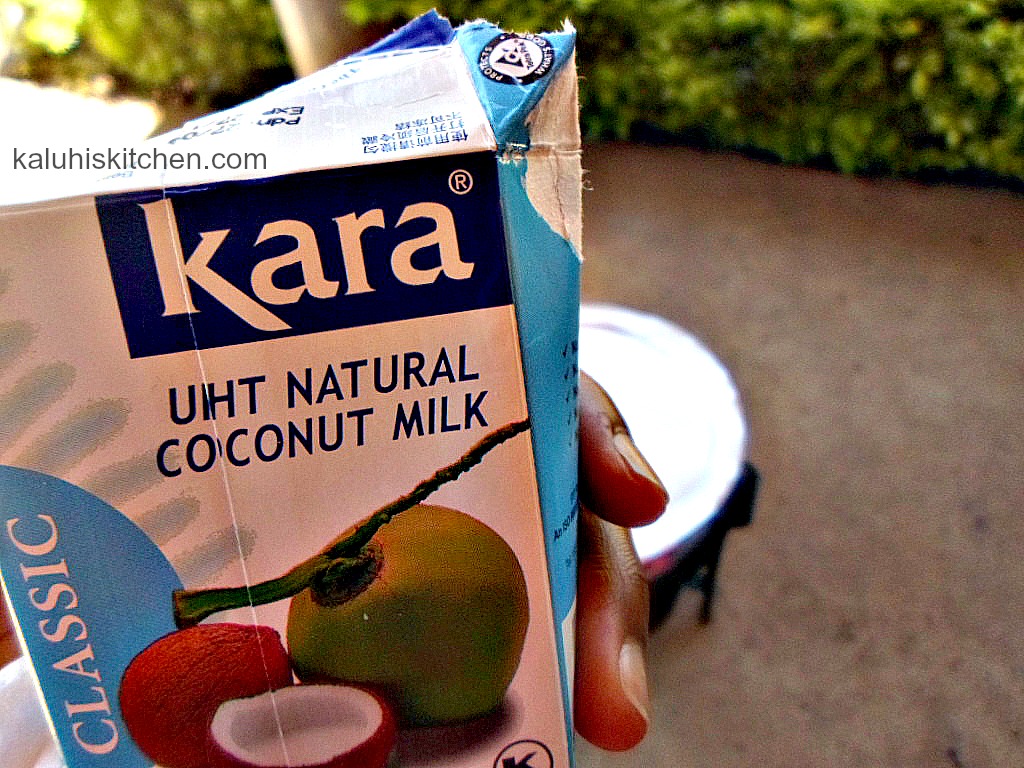 Put some vegetable oil in a sufuria and heat it up. Add your red onion, the green onion, and the ginger garlic paste. To this add some salt and black pepper for seasoning. The house smelt so good at this point :). Let this saute until the onions are soft. Do not let the garlic burn as it will make the entire dish bitter.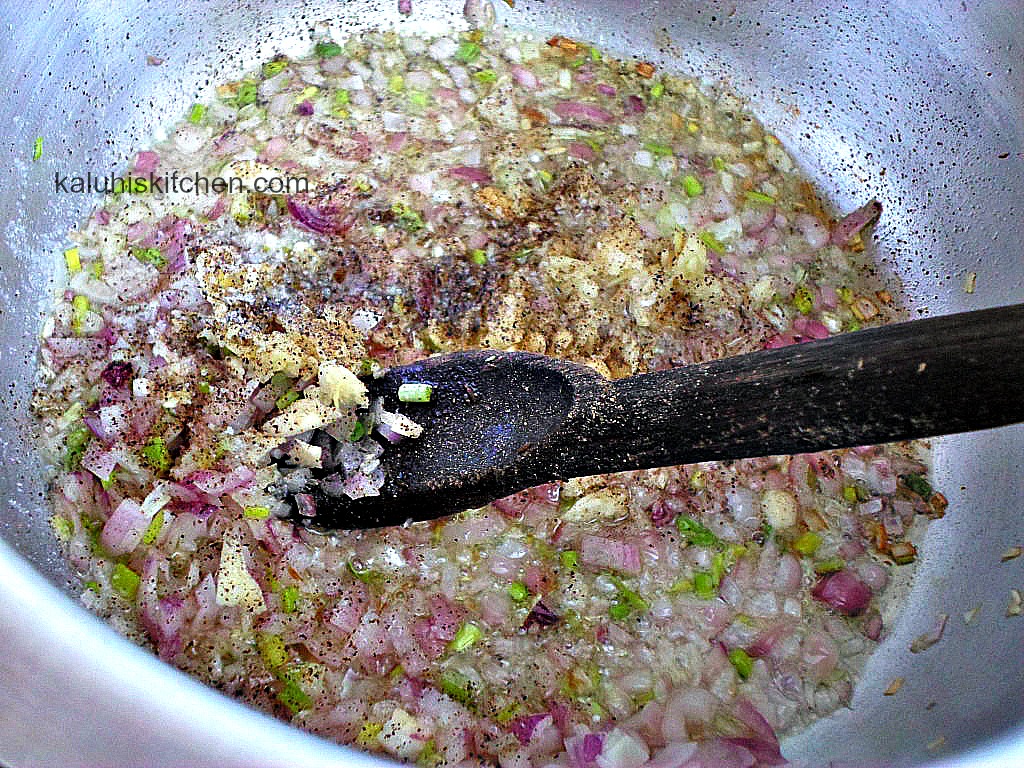 I used spring onion with my red onion since the latter plays up the flavor of the former. This makes the dish even more aromatic and delicious.
Add your diced tomatoes together with the green bell pepper. Let this simmer on low heat until they soften. Then add your tomato paste and 1/4 cup of water and let this simmer for 3-5 minutes.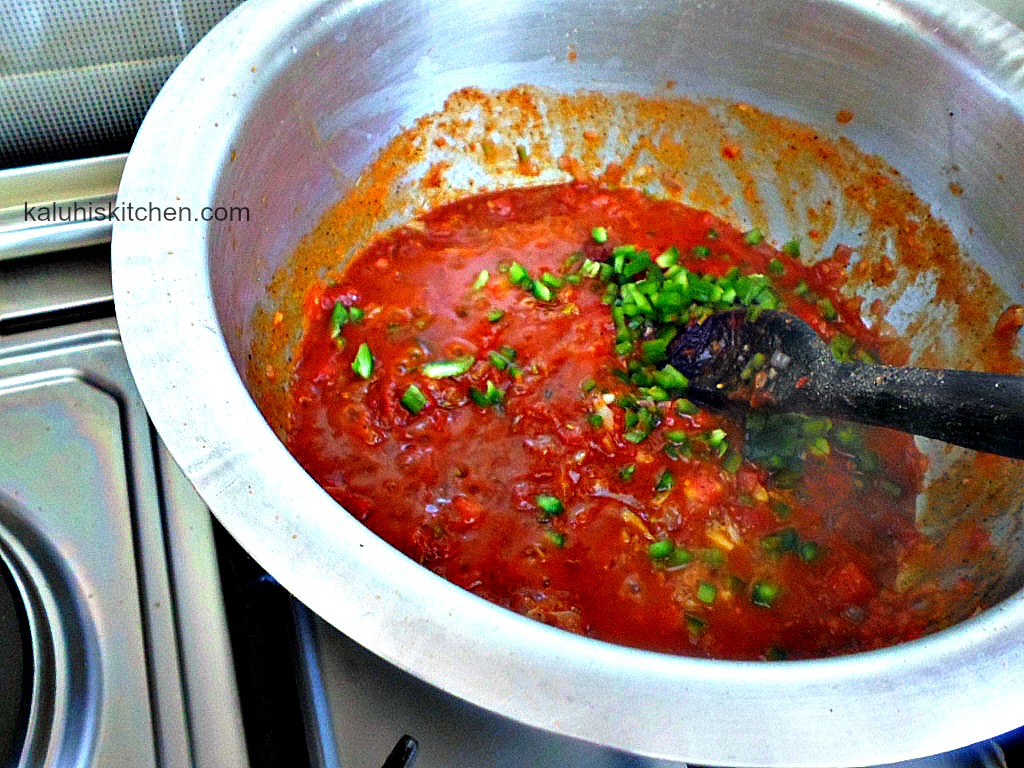 After they have simmered,  add the boiled njahi and mix them in. Mix your royco all spice mix into a paste with some water, and mix this in. Let this simmer for about 5-10 minutes. Add water to this 1/4 cup at a time until you attain the thickness you want. Adding too much at a time will make this unappetizingly dilute and light.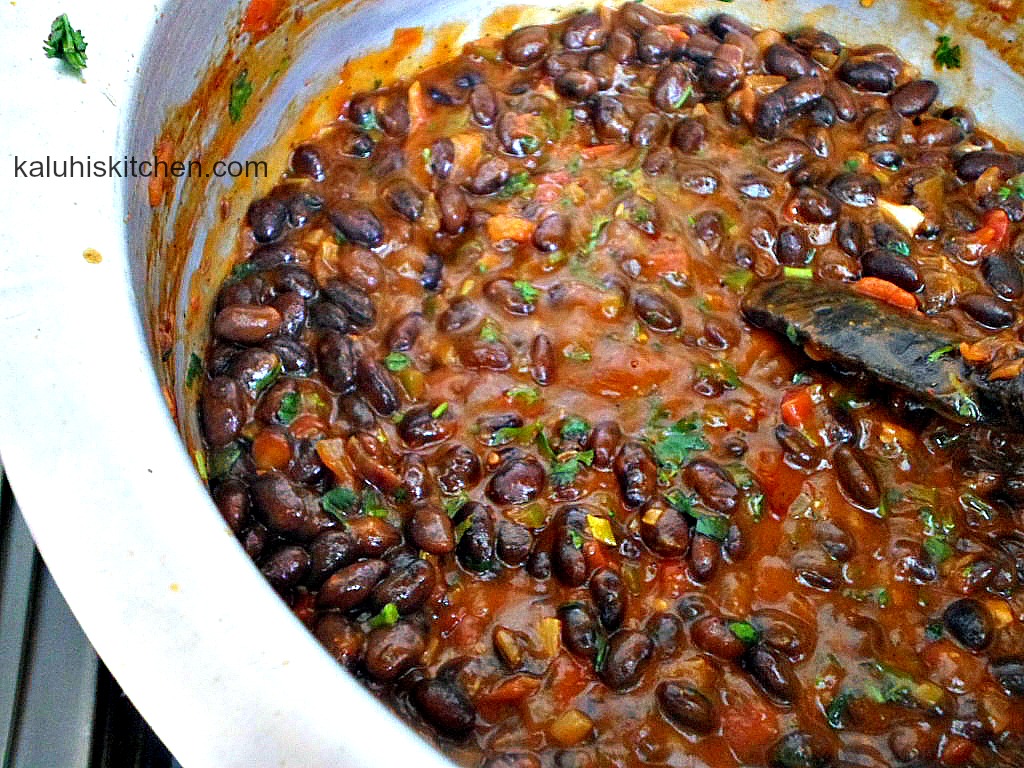 Add your finely chopped coriander, mix in then serve.
Nothing would bring you nearly as much delight as this njahi stew would. This is one of those dishes that you will always enjoy.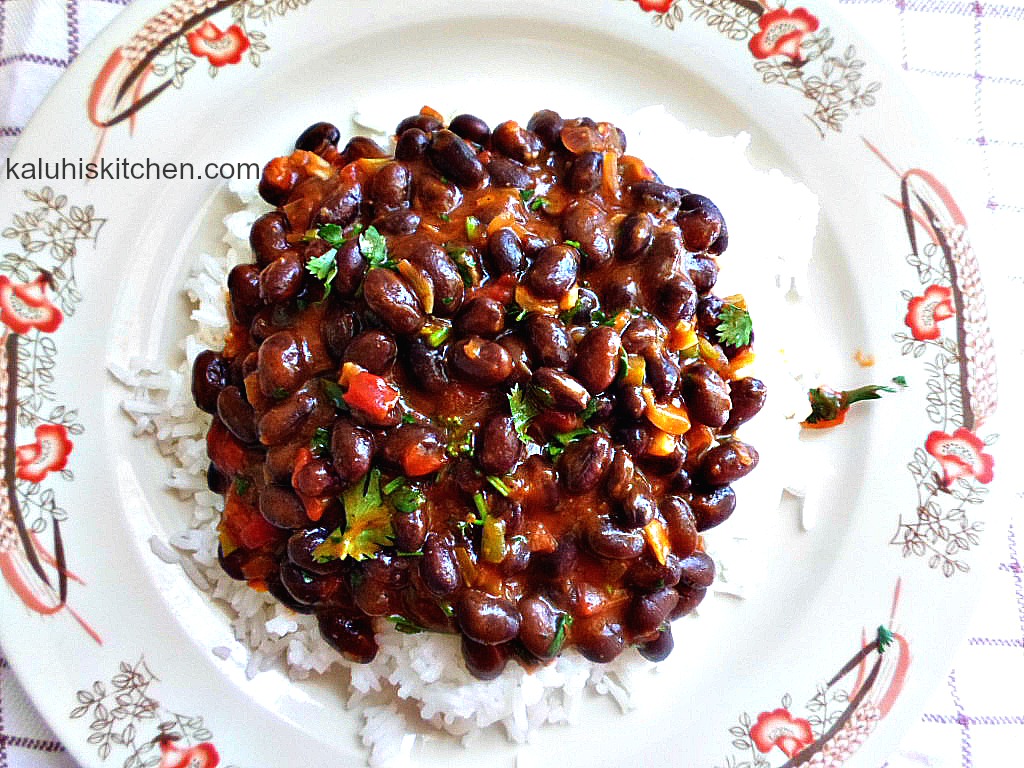 The taste of the onions comes through so well and the ginger compliments the bell pepper really well. The njahi picked the cumin and coconut milk flavor really well. This transformed this everyday Kenyan meal into a feast.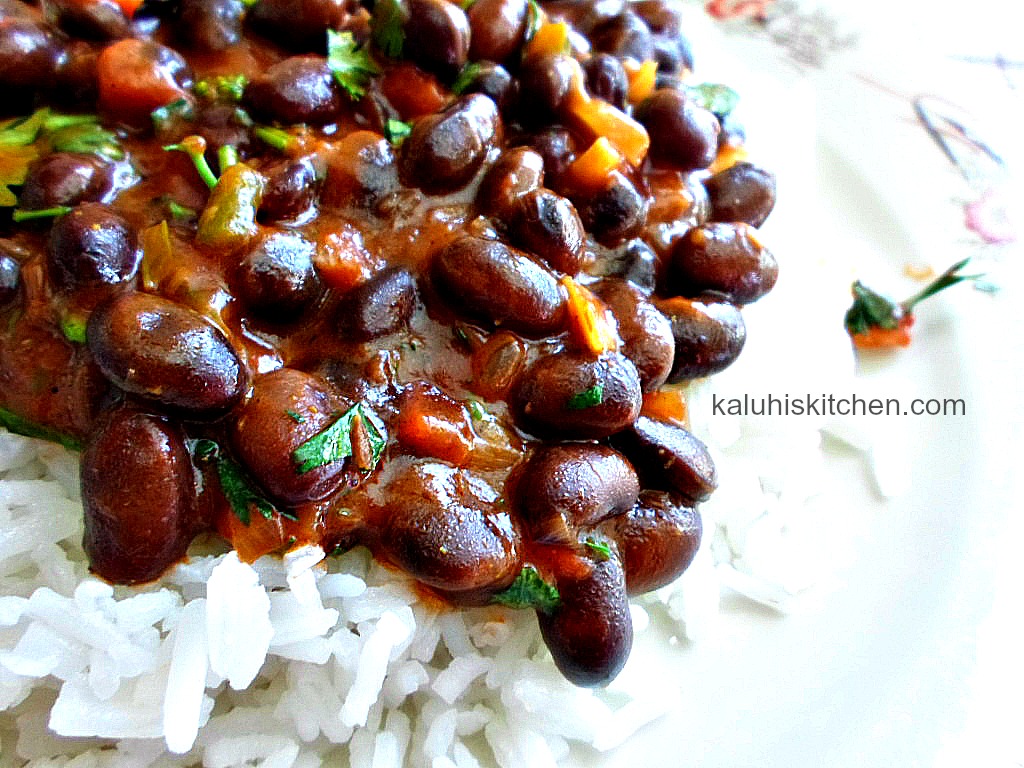 I hope you give this a try soon. You shall not regret 🙂
Much love,
-Kaluhi
---
Download the full recipe here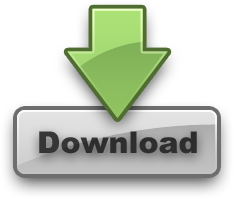 ---
All content and images are copyright protected by



Do not copy in part or whole without giving due credit.