Being the last weekend of 2017, my sister and I wanted to have a beautiful lunch to wind down the year. After a horrific experience at a popular seafood franchise, we hoped our experience at Marula Mercanitle would make up for it. Saturday the 30th was stunningly sunny and relaxed and we decided to eat at a place that was open and vibe-y. After our meal and afternoon stay there, I decided to include this as a restaurant review as it was not a planned visit between myself and the staff and I felt I captured them in their true essence. It is something I planned on doing last year, but due being broke af to various factors, I put restaurant reviews on hold. My review of Marula Mercantile will be first of many. I will also be including some of your experiences to my reviews so that you can get the truest, most realistic picture of the restaurant.
Here we go!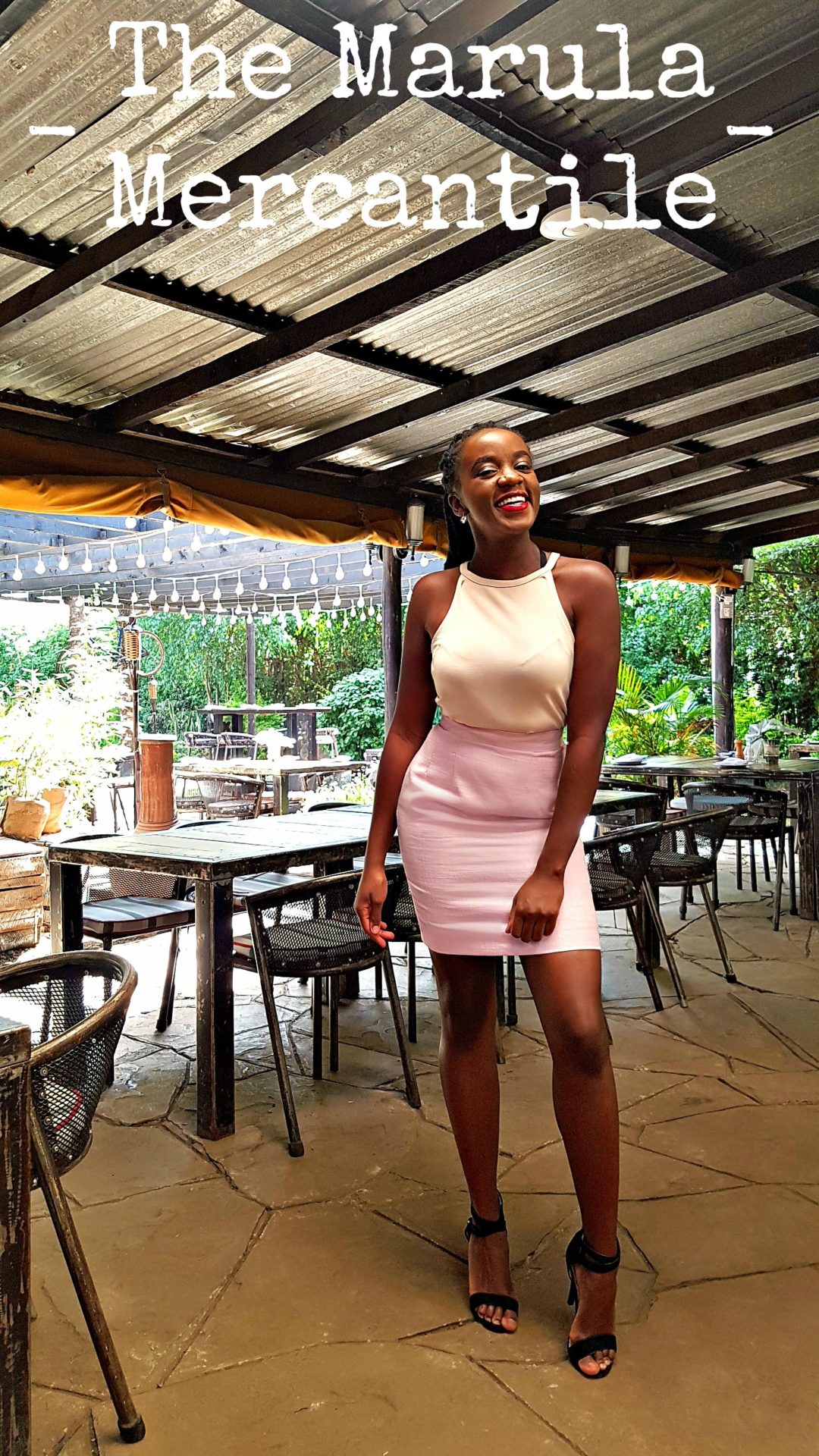 Service
The staff were warm, keen and friendly. We went when most people were out of town and expected to find them more relaxed as usual but they were on their A-game. They were attentive and did not feel bothered when we inquired about things we did not understand on the menu or the facility. They were super attentive as well and did not disappear to the back end even after we were done ordering as is in certain restaurants.
@y_therero from Instagram had a different experience from mine, where she visited on a day where they had few customers, but the service was still slow. Consistency is something they should work on.
Ambiance
The restaurant is semi enclosed and it opens up into green grounds and a small cosy garden. It has rustic decor, which is hip and modern. They have seemlesly married the old with the new, the quirky with the sophisticated, elegant African with contemporary style. The serenity of the restaurant embodies that of Karen, where it is located. They play alternative music (my faaaaaavorite genre of music) and it just sets the mood right. Light. Calming. Peaceful. Have you ever been to these restaurants that play LOOOOUUUUUD  music you almost feel like you are in a Rongai matatu? (Wasee wa Rongai nawapenda <3) This was not one of them. They do have one open area adorned with fairy lights and I couldn't help but imagine how magical and romantic it would look at night!!! The ambiance makes it the ideal place for me to get some work done while having brunch on a hot March mid-morning, or having a calm beautiful dinner date with amazing conversation with boo-thang!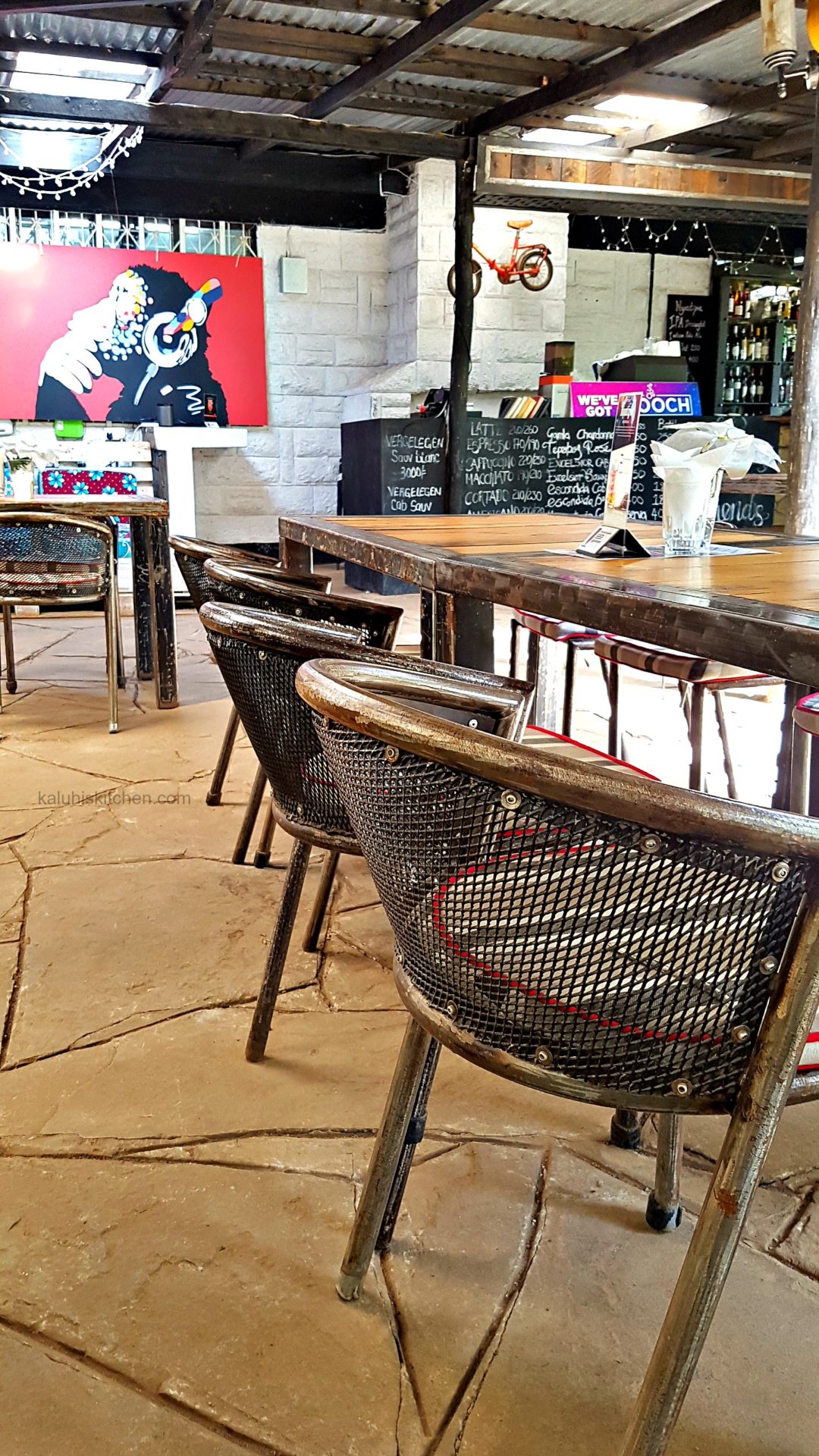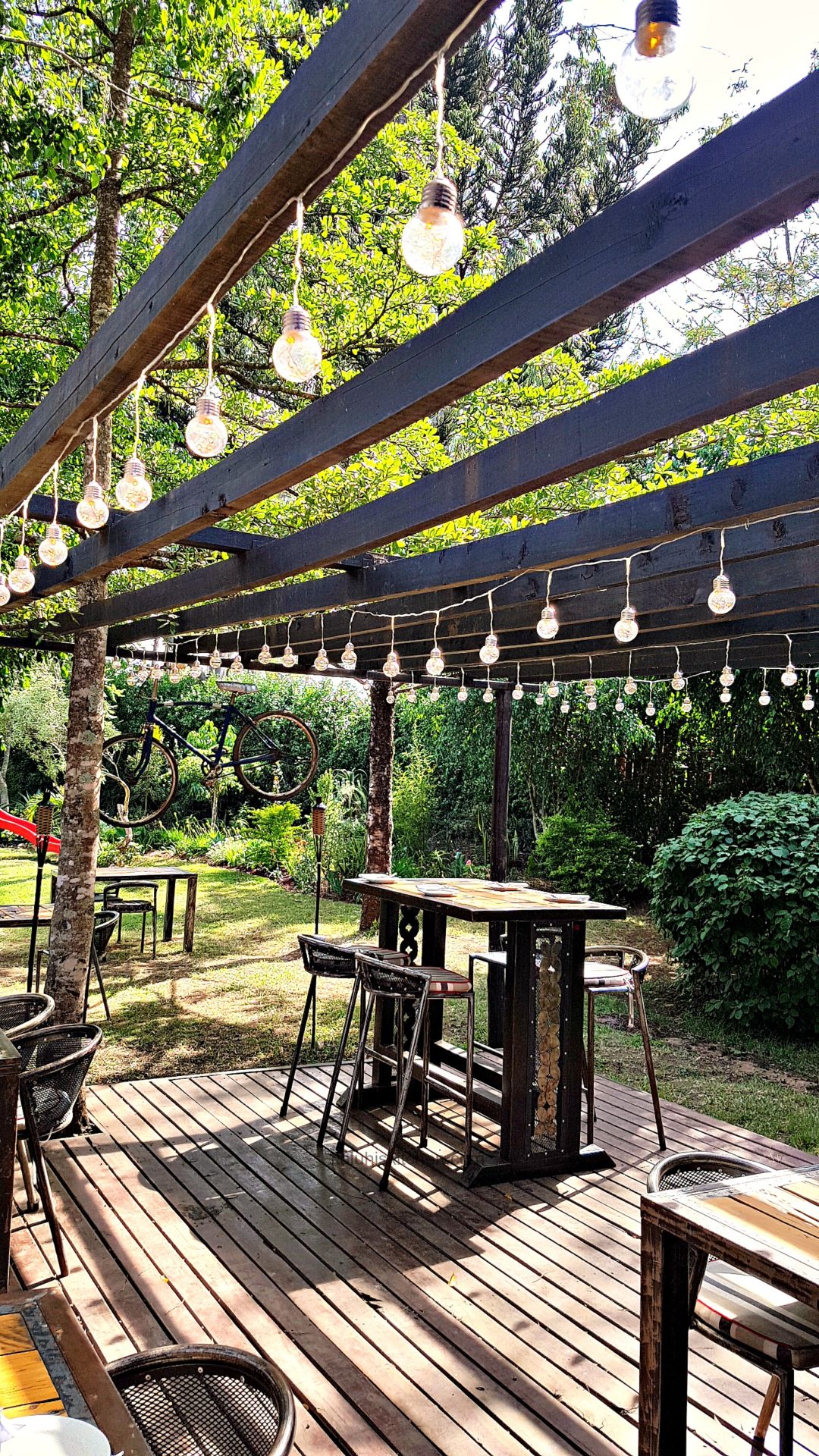 Every single person who DM'd me about the ambiance of Marula Mercantile had only glowing things to say! To get a real feel about Marula Mercantile, do watch this beautiful two minute video:
Prices
Main course range from ksh. 1100-1600 which, to me, was very much pocket friendly. They also have a kiddie menu where prices range from ksh. 400-500. You can check out the full menu here.
Food
The food took 10 minutes flat to get to our table from the time we placed our orders. Very inpressive!
I have to say that the food was indeed delicious. The flavors were full and layered with a bite of each item on your plate exploding into its own kaleidoscope of deliciousness. I had the flattened minute steak with fries together with tomato salsa, rocket, grated horseradish while my sister had the big merc (double mercantile burger) with caramelized onions, cheese, bacon, secret sauce & fries. My steak was so delicious: juicy, tender, subtly spiced but still delivered on flavor. Each bite came together so well  especially when had with the rocket. I ordered my steak medium however it came well done, which is one of the two things I did not not like about the food.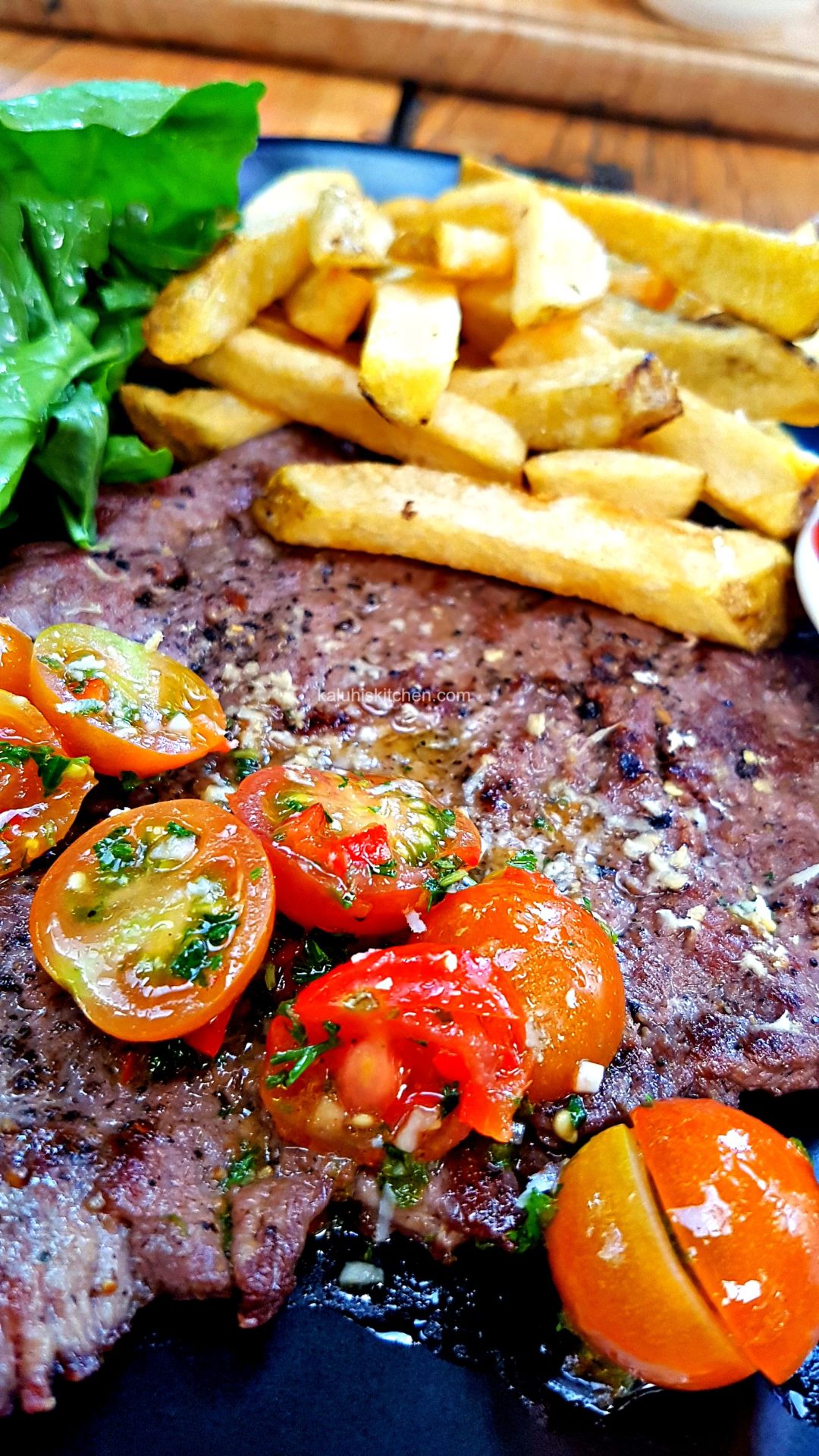 My sisters burger was very delicious, moist and whatever they put in their secret sauce is really working in their flavor!!!@y_therero from Instagram also had their burger and fries and loved it.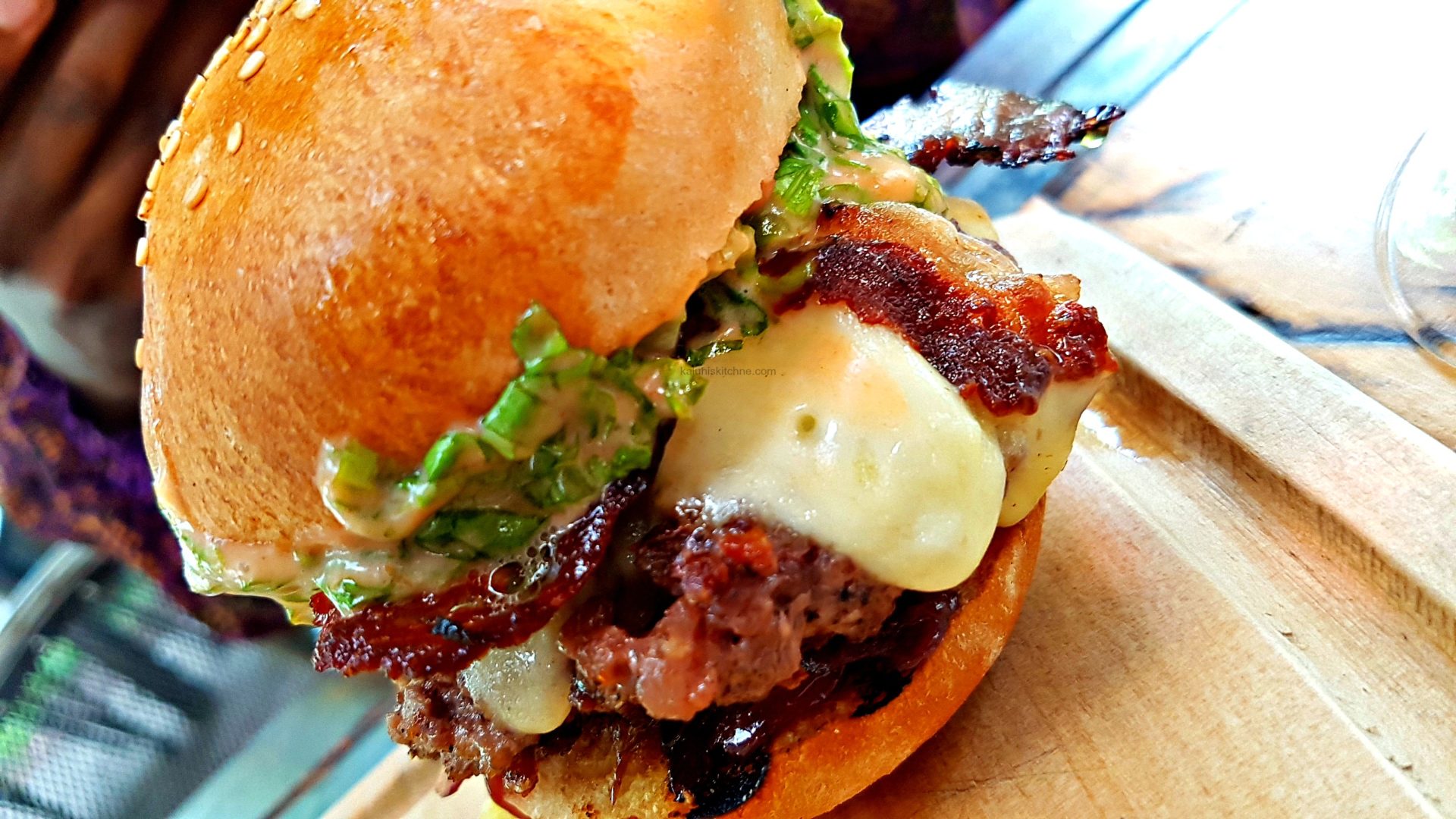 However, @lizchira also among my Instagram followers had the burger while on a date but she however found the bun dry and the patty bland. I guess consistency in the quality and flavor of food they serve is also something they should work on.
They did get it right when it comes to the flavors, however miss the mark when it comes to portions. For 1600, the flavors were spot on. On the same token, for 1600 the portions were small.  @okeyo_awene from instagram enjoyed the flavor of her food as well, though found the portions rather small. @JoyKwendo on twitter shared the same sentiments with us.
Summary
The good: The ambiance is magical! It is a beautiful place both during the day and at night. The food overall is flavorful and the service is warm.
The not so good: Portions of the food are on the smaller side, if this is changed for the better, this might as well be a perfect place to dine at. Also, inconsistency in service and food flavors should be worked on.
Ambience: 5     
Food:4
Service: 5
***
Would I go back to Marula Mercentile? 100% yes!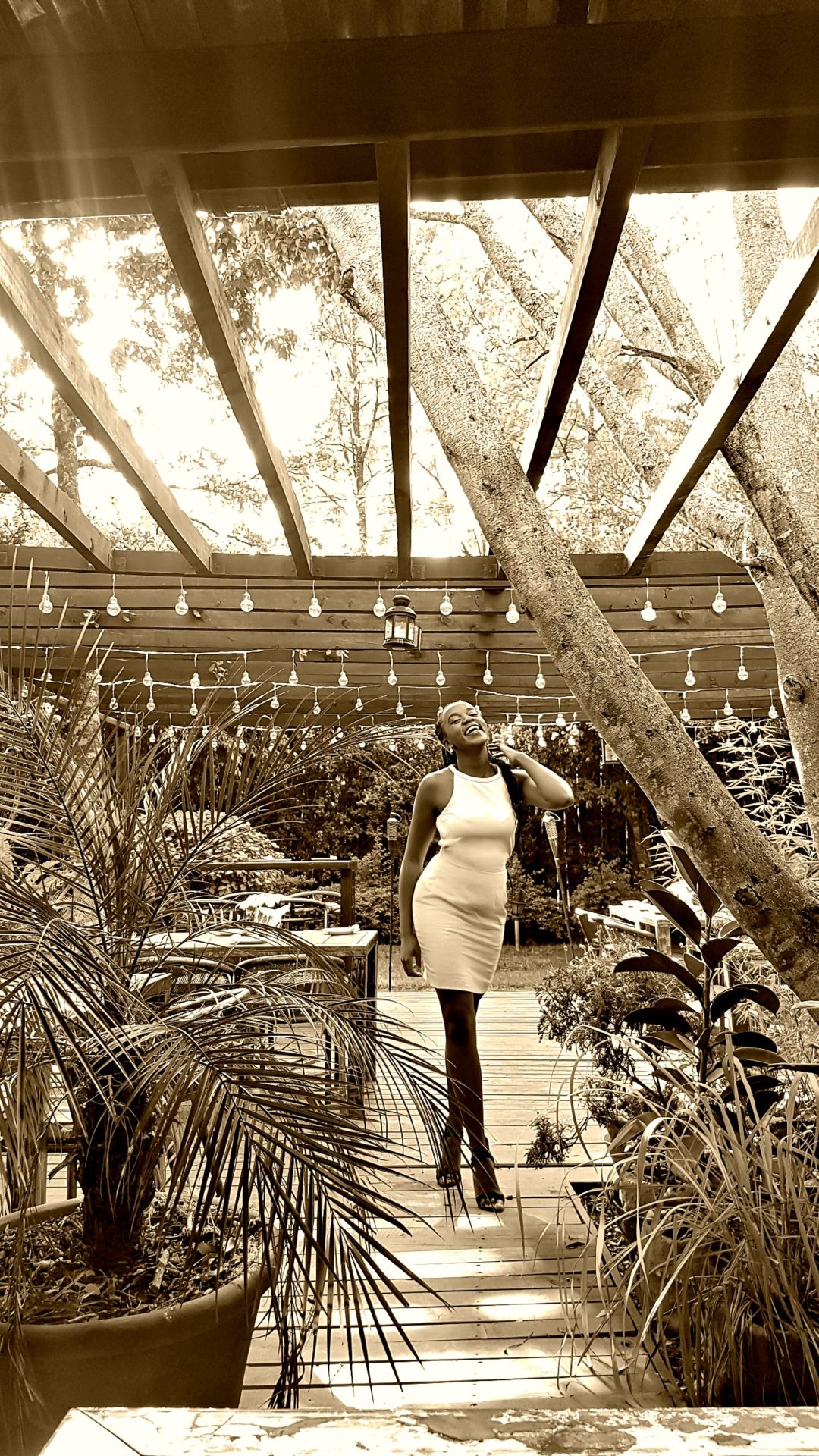 ---
My visit to Marula Mercantile and review of the same was unpaid and the opinions contained therin, from both myself and my audience, are ours, honest and based on our experience.
---