Nothing beats a good chicken recipe. And like all other meats, there are several ways of making the same dish. I asked sometime back on Instagram what you, my readers would like to see for the month of September. One of my followers requested more chicken recipes and I remembered I wanted to share a tikka recipe for the longest time. I couldn't think of a better recipe to kick off September.
Chicken Tikka Masala is a crowd pleaser. It is one of those things if on a buffet, will be the first to be cleared. It is spicy but not in a repulsive way. And because it is chicken it will always be delicious. You will enjoy this just as much as my sisters and I did.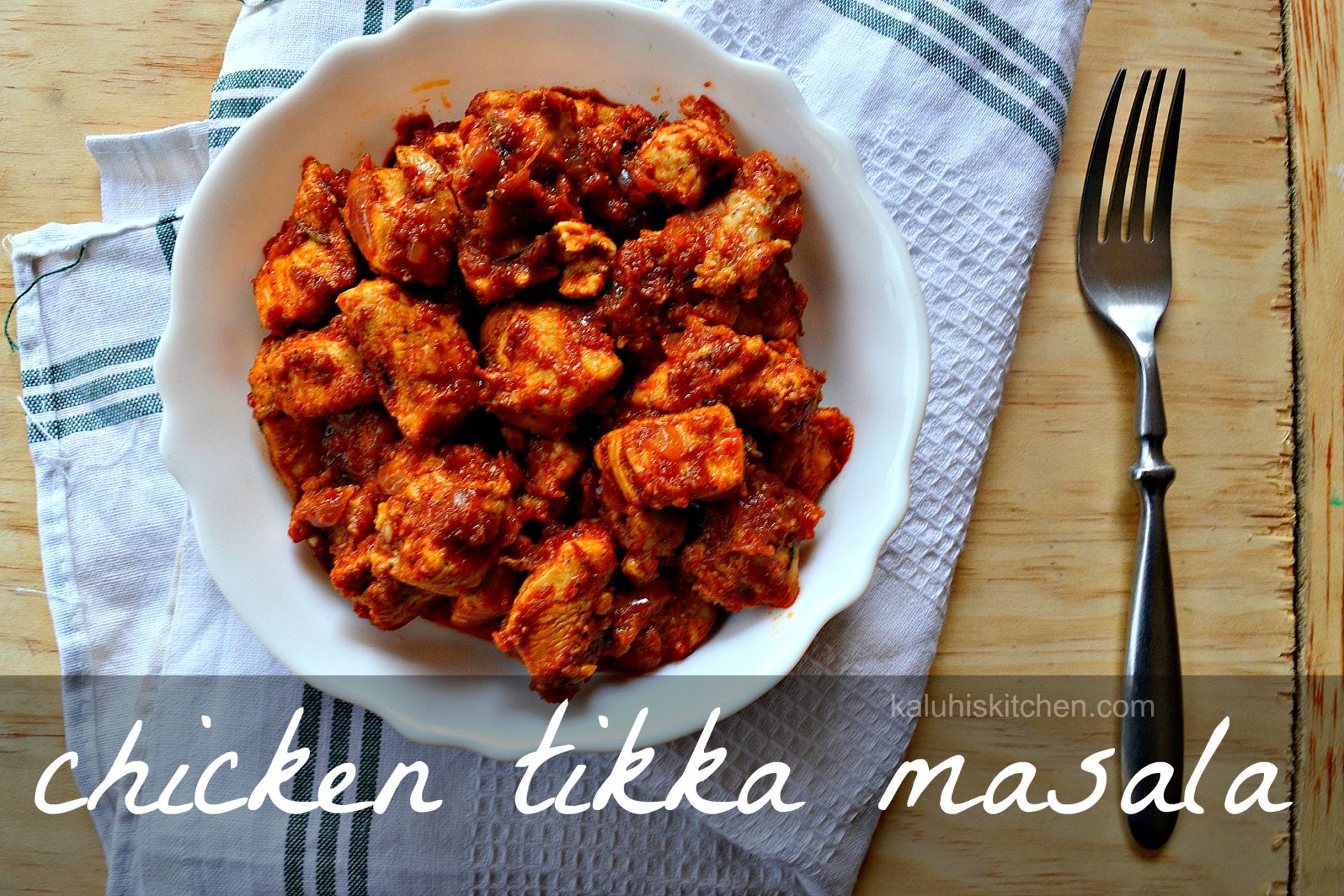 Chicken Tikka Masala Ingredients
For the marinade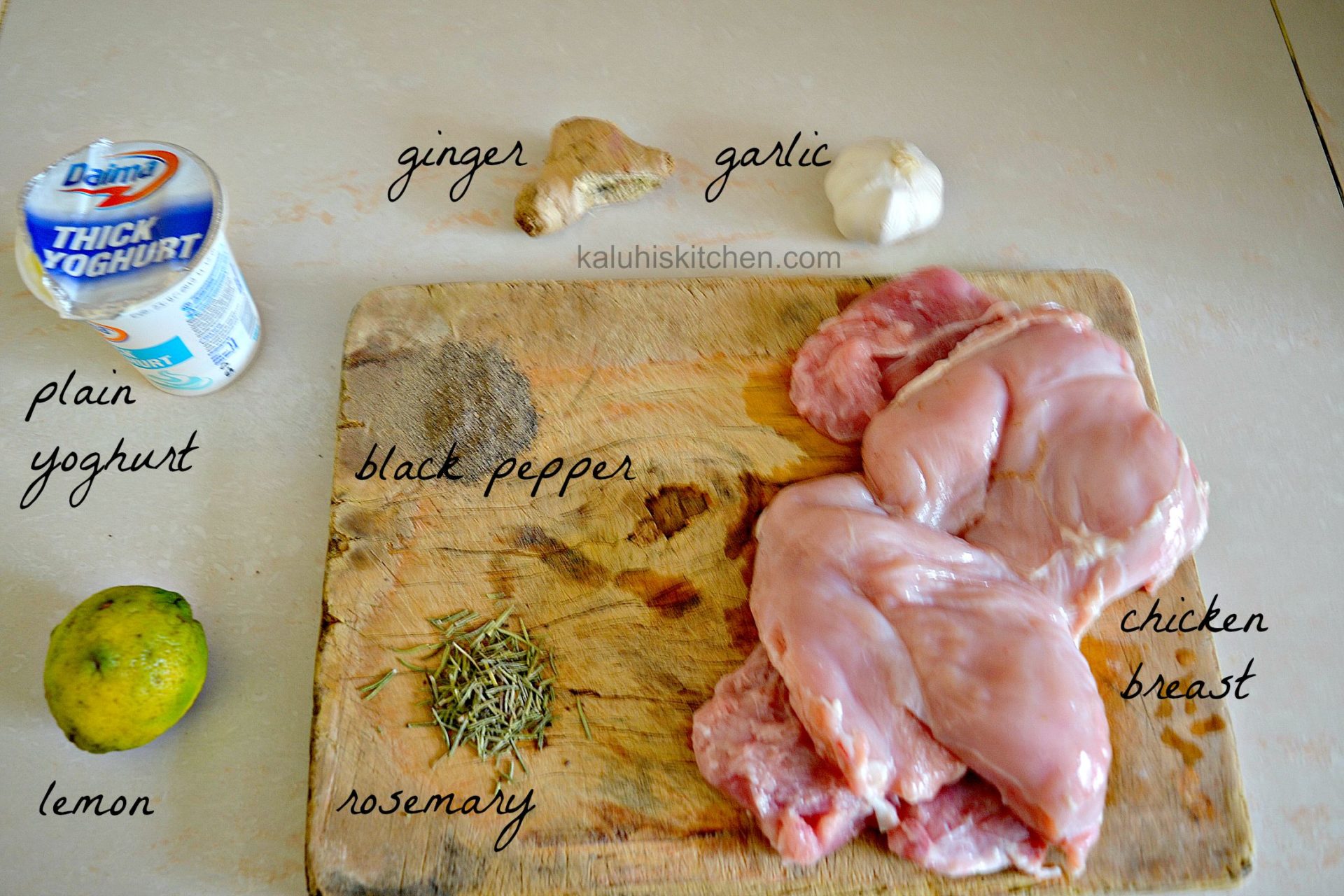 1 cup plain yogurt, whisked until smooth
3 cloves of garlic and 1/2 thumb sized ginger root, minced together
1 teaspoon salt
1/2 teaspoon freshly ground black pepper
1 teaspoon of dried rosemary
1 kg chicken breast cut into large bite-sized chunks
For the  masala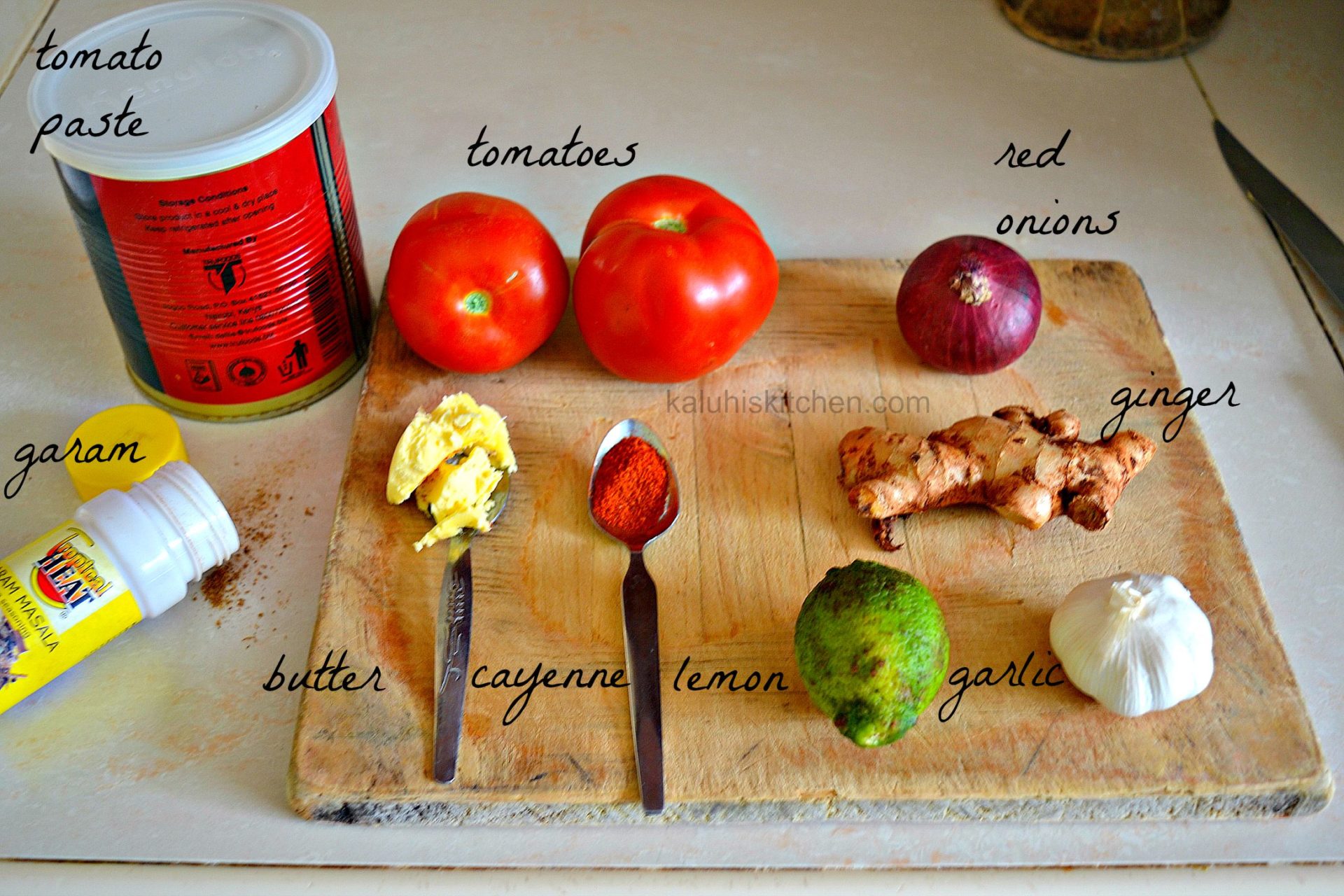 5 cloves of garlic
1/2 thumb sized ginger root
2 tomatoes, grated
1 tablespoon of tomato paste
1 tablespoon of butter
1 heaped teaspoon of garam masala
1/2 teaspoon of cayenne pepper
1 lemon, juiced
1 red onion, finely chopped
Method
Chop up your chicken into bite size pieces. In a large bowl, mix together the marinade ingredients. Add the chicken and toss to coat. Marinate at least 3 hours but preferably overnight.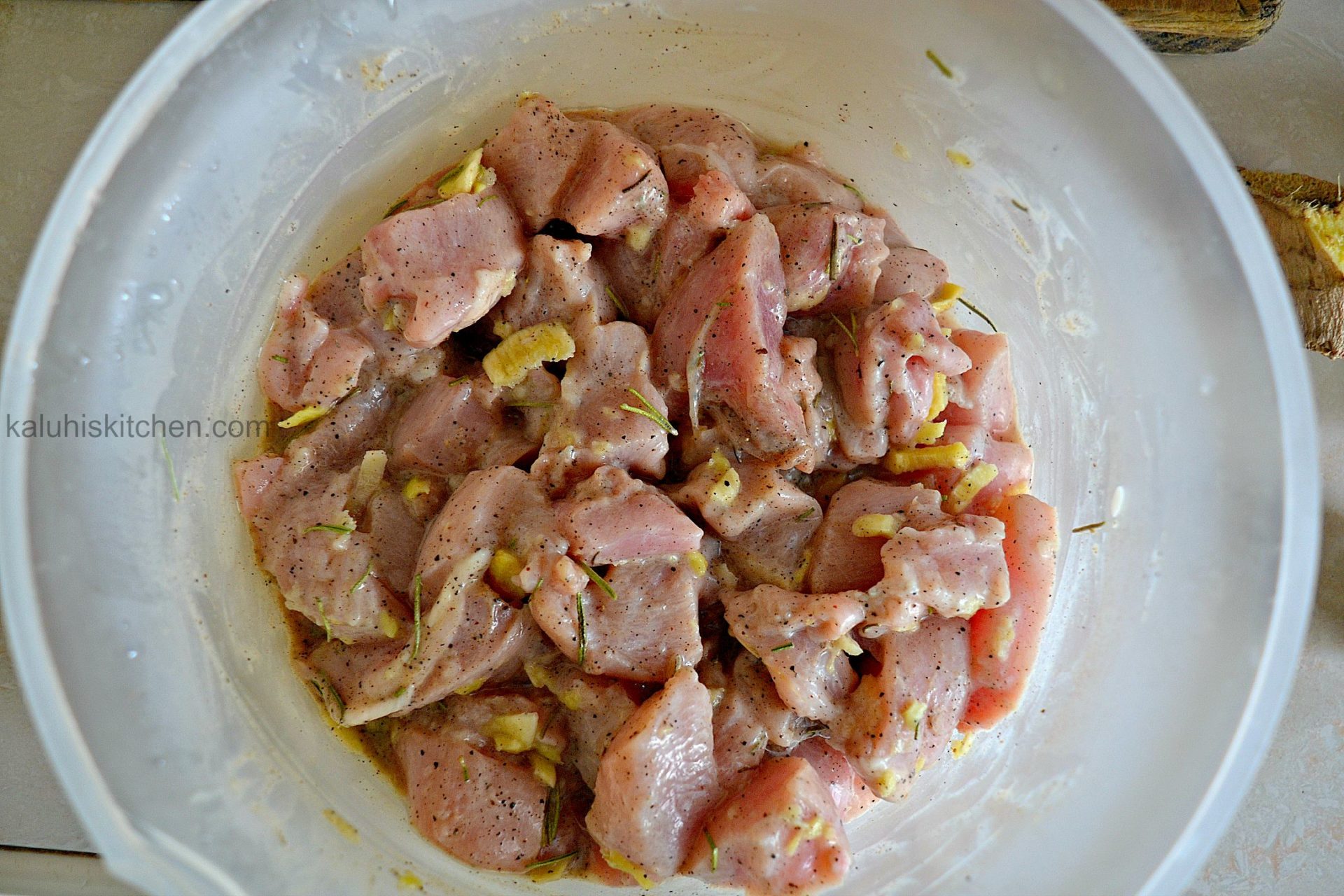 ***
Place the butter and a small amount of  oil in a frying pan and add the onions and ginger-garlic paste. Sautee them until they are soft. Then add the cayenne and the garam and cook this down for about 2 minutes.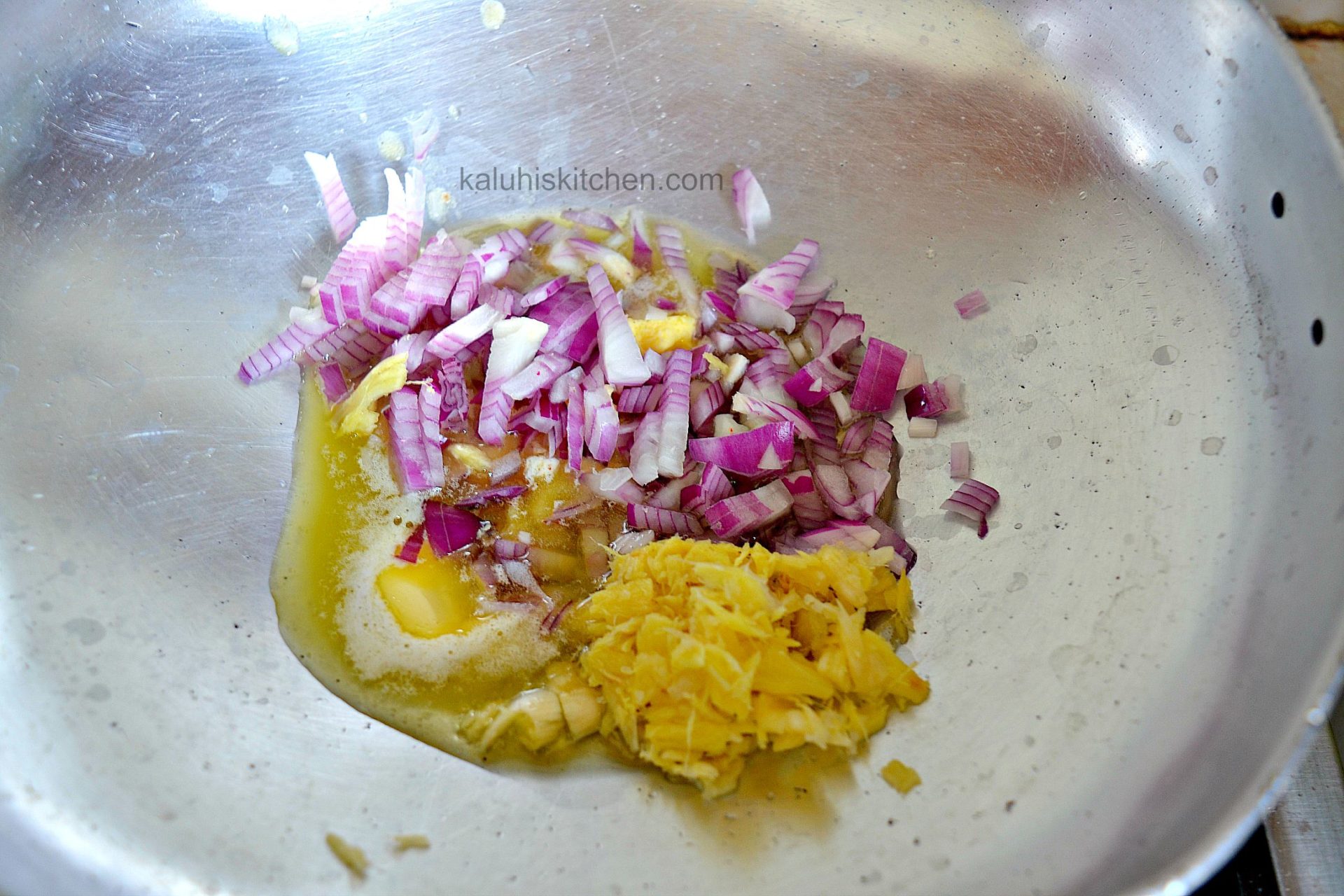 Add the tomatoes together with the tomato paste and 1/2 cup of hot water. Let this simmer for about 15-20 minutes. This allows the sauce to thicken and draw out all the flavors.
As the sauce is going, heat a frying pan and add the chicken when its nice and hot. Shake off the excess marinade but do not scrape every single thing off. Let this cook until the outside has just turned white. Then take it off the heat. Do not worry if it has not cooked all the way through during frying. This will be completed in the sauce. But also do not let it be too raw.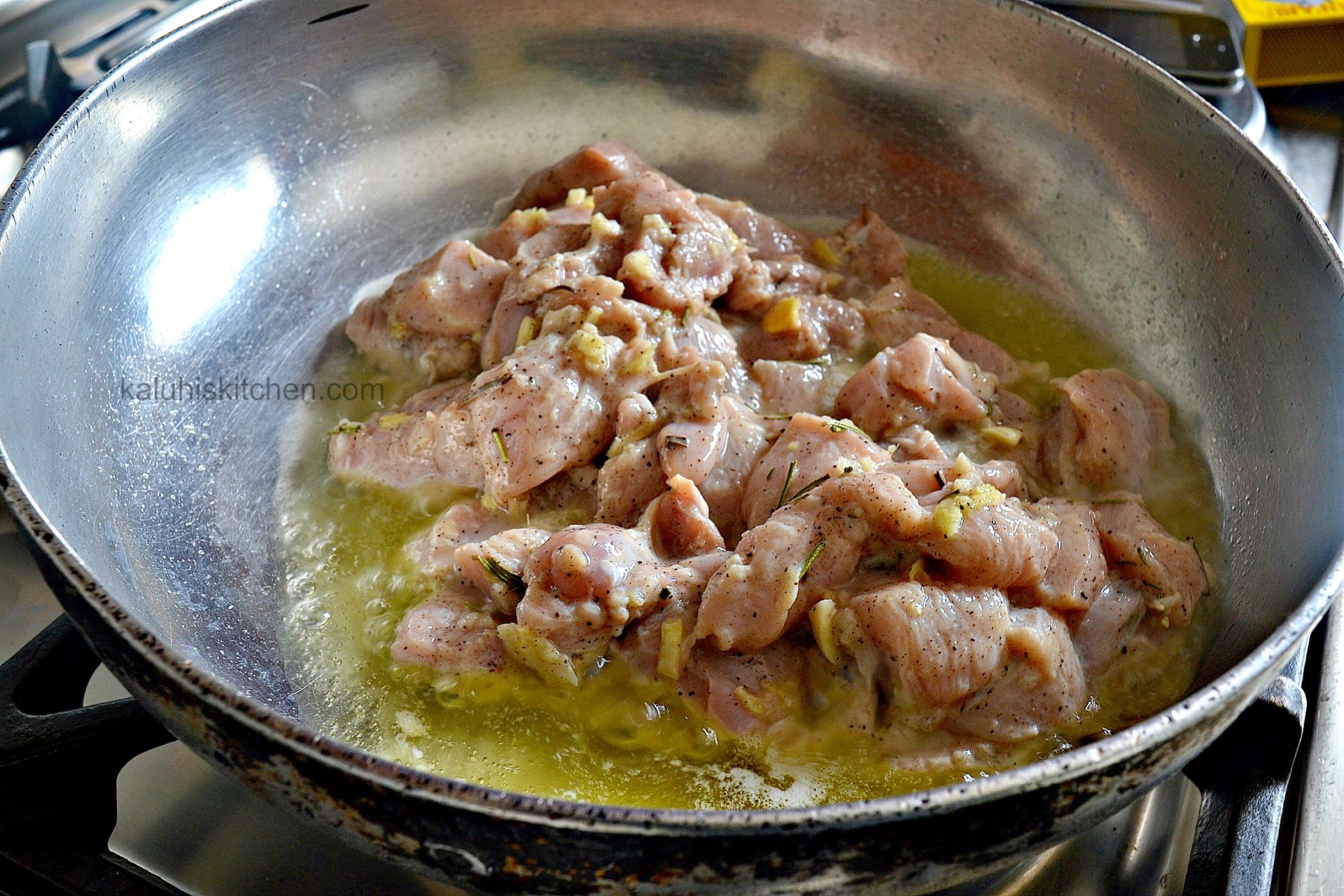 Add the chicken and mix it in the sauce.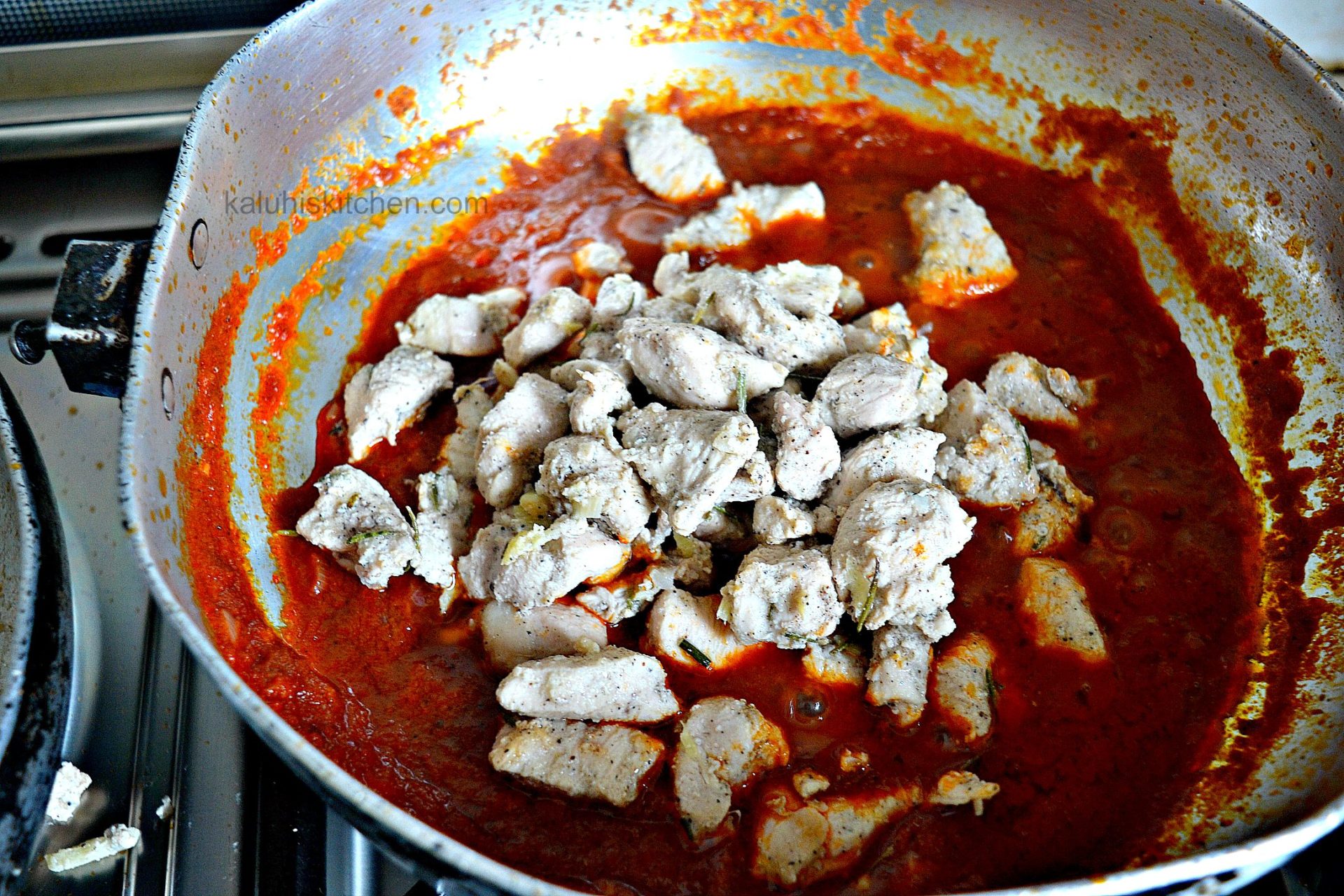 Add the lemon juice and yoghurt, turn down the heat to low and allow it to and cook for about 10 more minutes.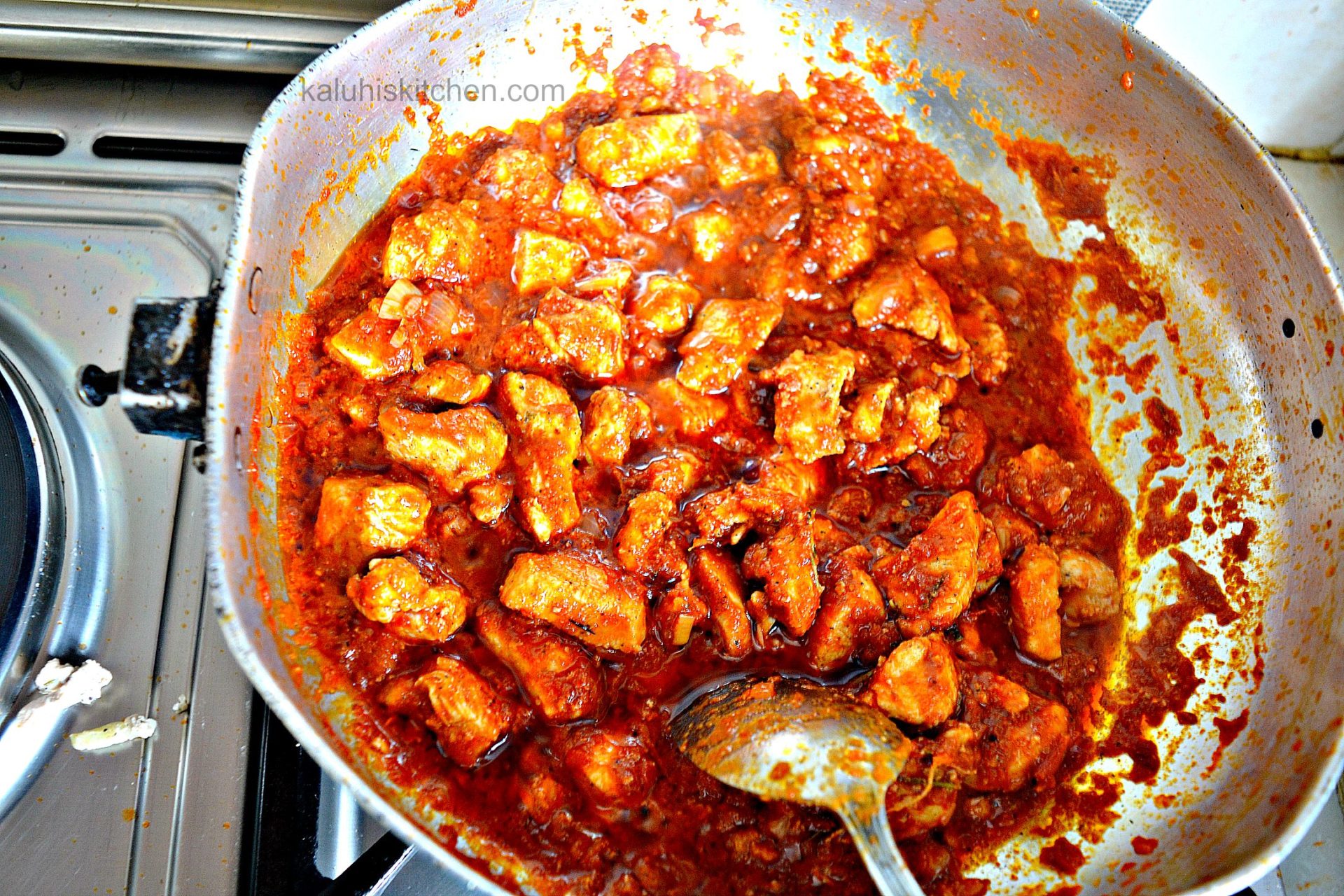 Garnish with finely chopped fresh coriander (i did not have any :D) and serve.
Spicy, juicy and very much unforgettable. The lemon juice just makes all the flavors of the chicken tikka masala come alive. The marinated chicken goes so well with the garlic and the ginger in the sauce.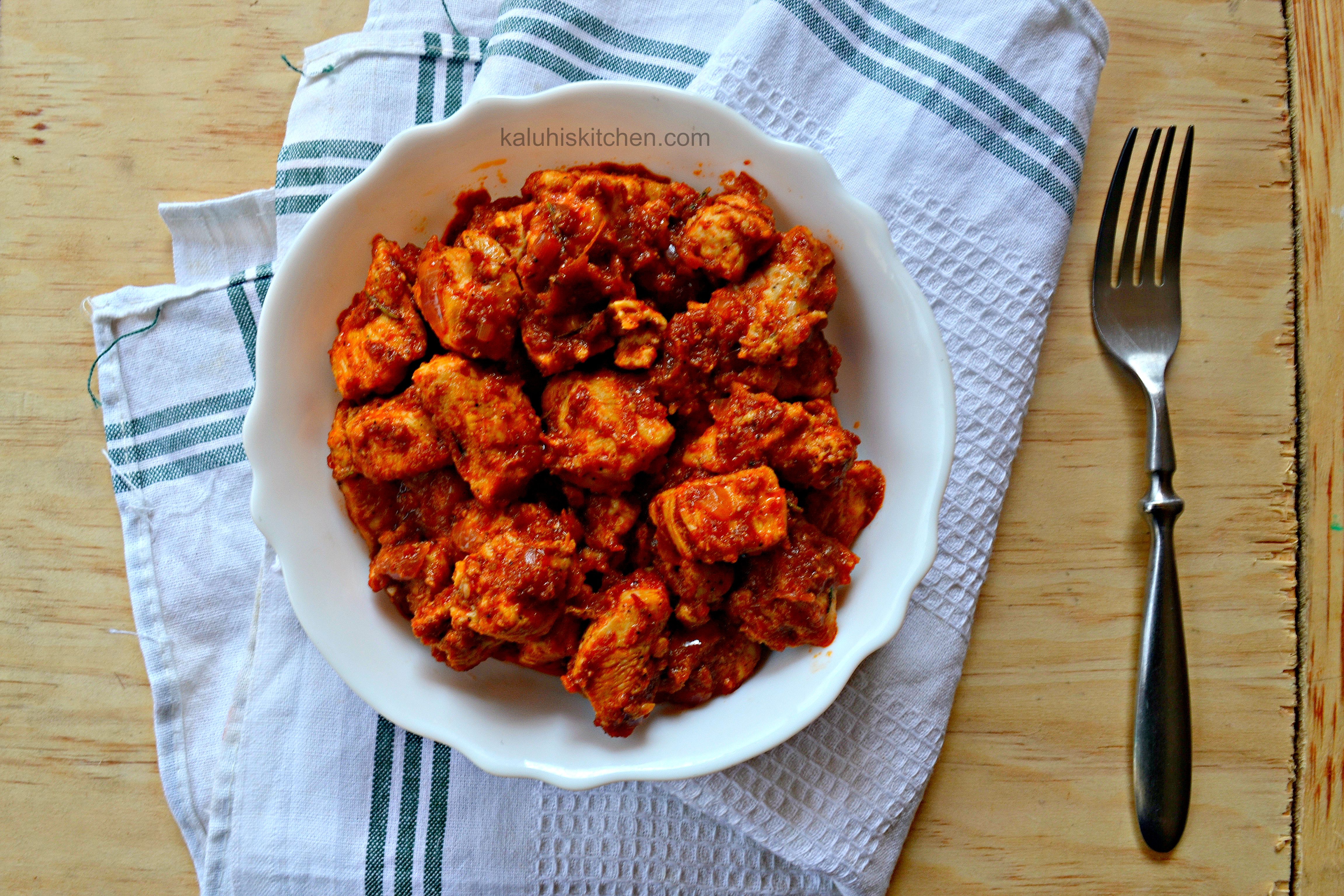 Serve with some starch and fresh veggies or salad to balance out its spice. Maybe you can have this chicken tikka masala+ geelrys + coleslaw or this chicken tikka masala+ chapati + fresh broccoli and cabbage. But whichever way you choose to have this, you will not be dissappointed.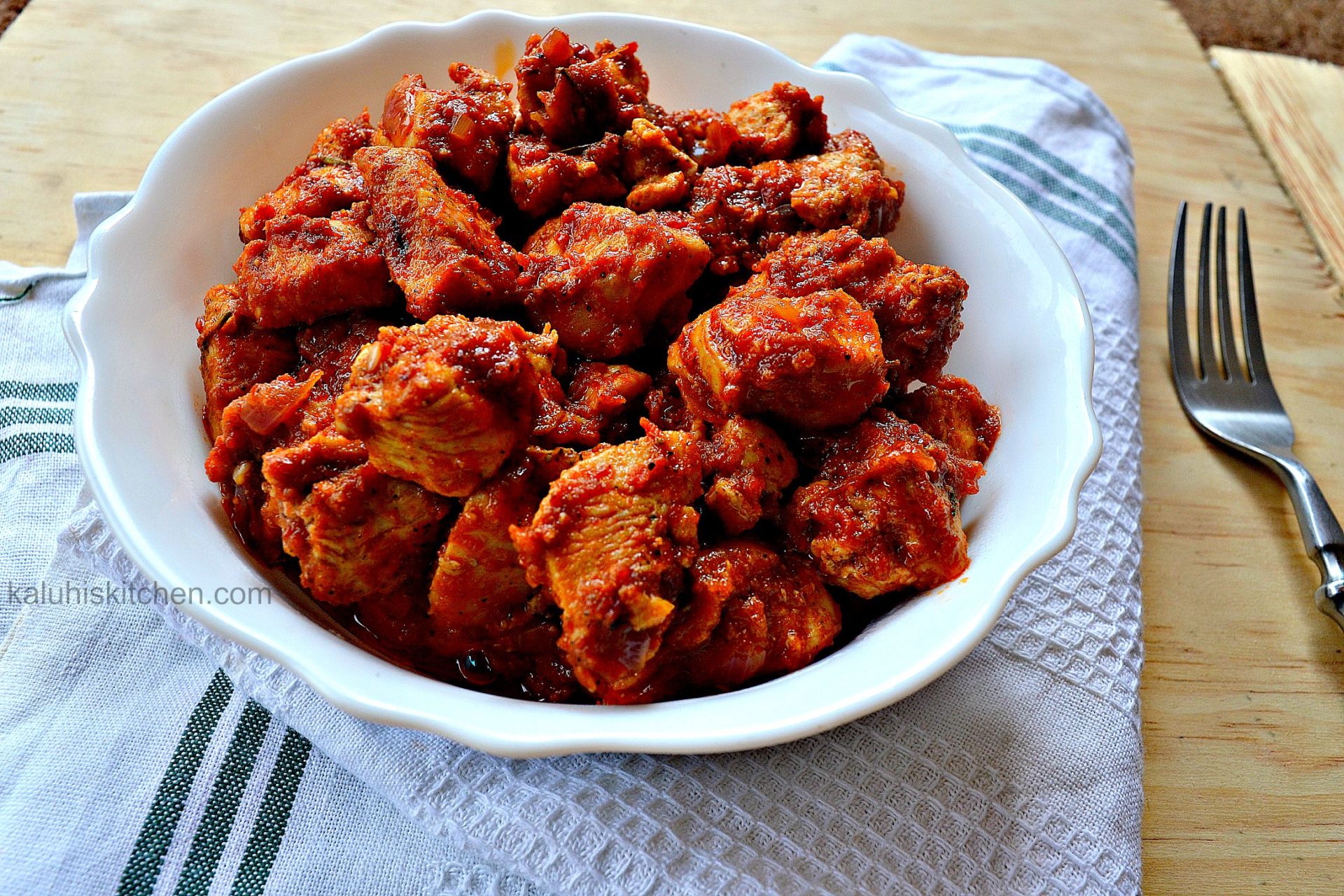 Happy September!
– Miss KALUHI
---
Download the full recipe here: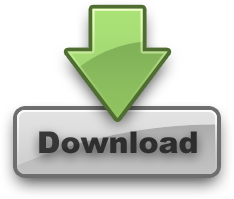 ---
All content and images are copyright protected by



Do not copy in part or whole without giving due credit.